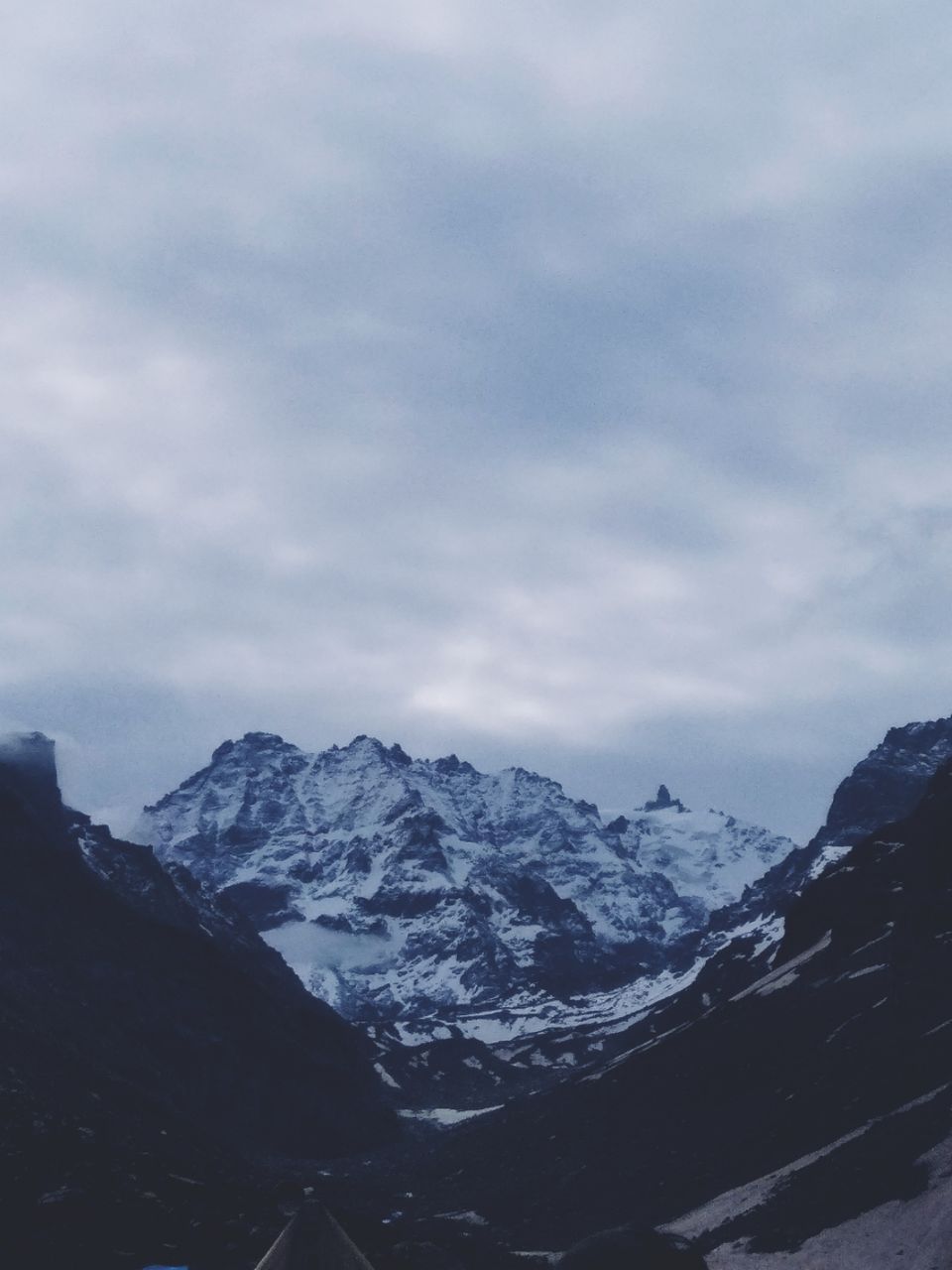 A story of my first Himalayan Mountaineering Expedition :Hamta pass Trek
The day started with departure from Mumbai.
How to reach to Naggar/Rumsu basecamp of Hamta pass trek.
By Air, road and rail : Get down at Delhi.
Take a bus from ISBT kashmiri gate to Manali
I recommend HRTC AC bus (1500 rs fare). It is very comfortable, on time, and arrive on time.
Get down before Manali, a place called patlikuhul (Travel time :14 hrs).
From there one get sharing cabs auto to Naggar/Rumsu basecamp.
This is how I planned my trip and reached Delhi by afternoon (by air)
Bus departed at 6 pm evening.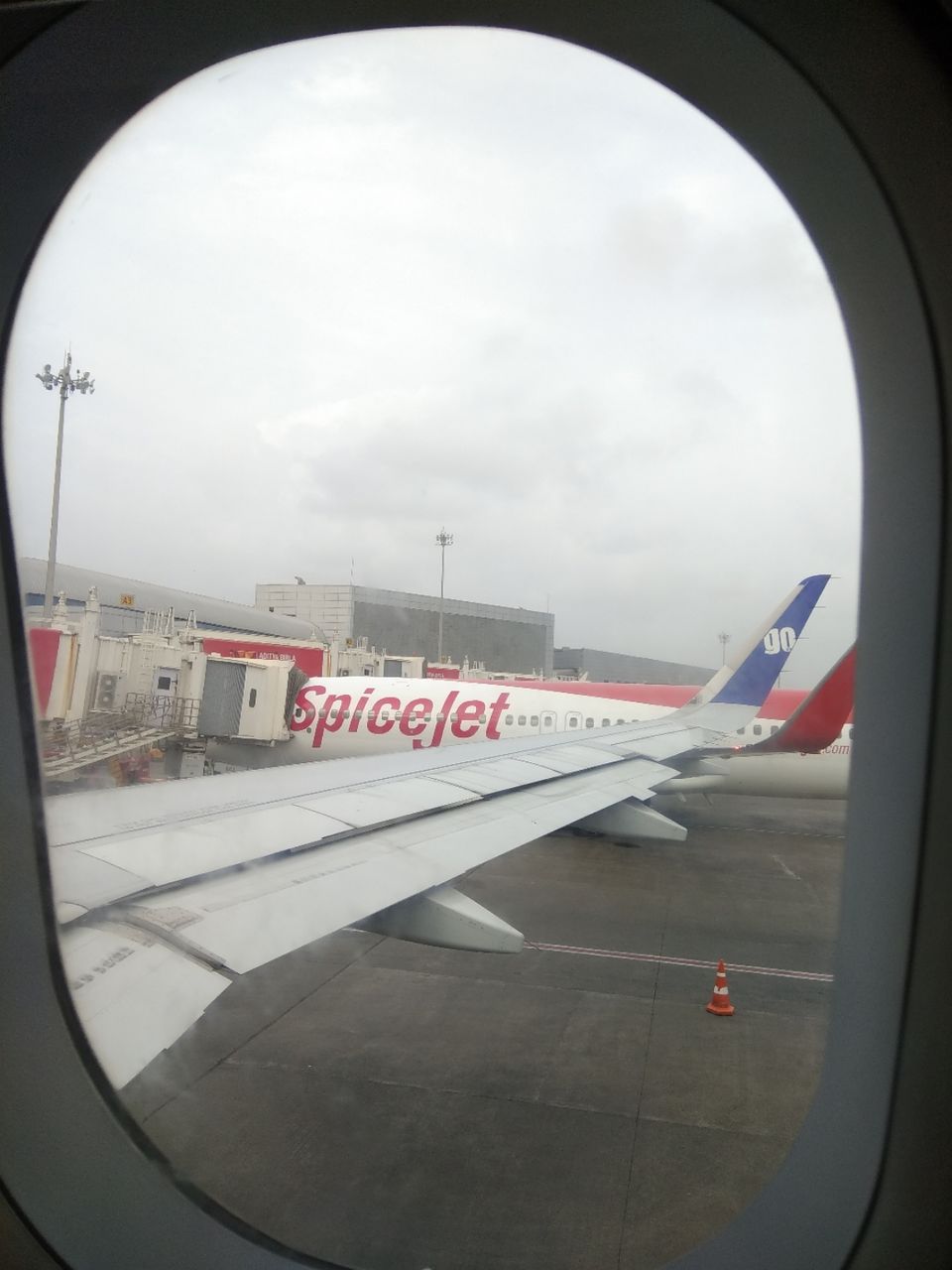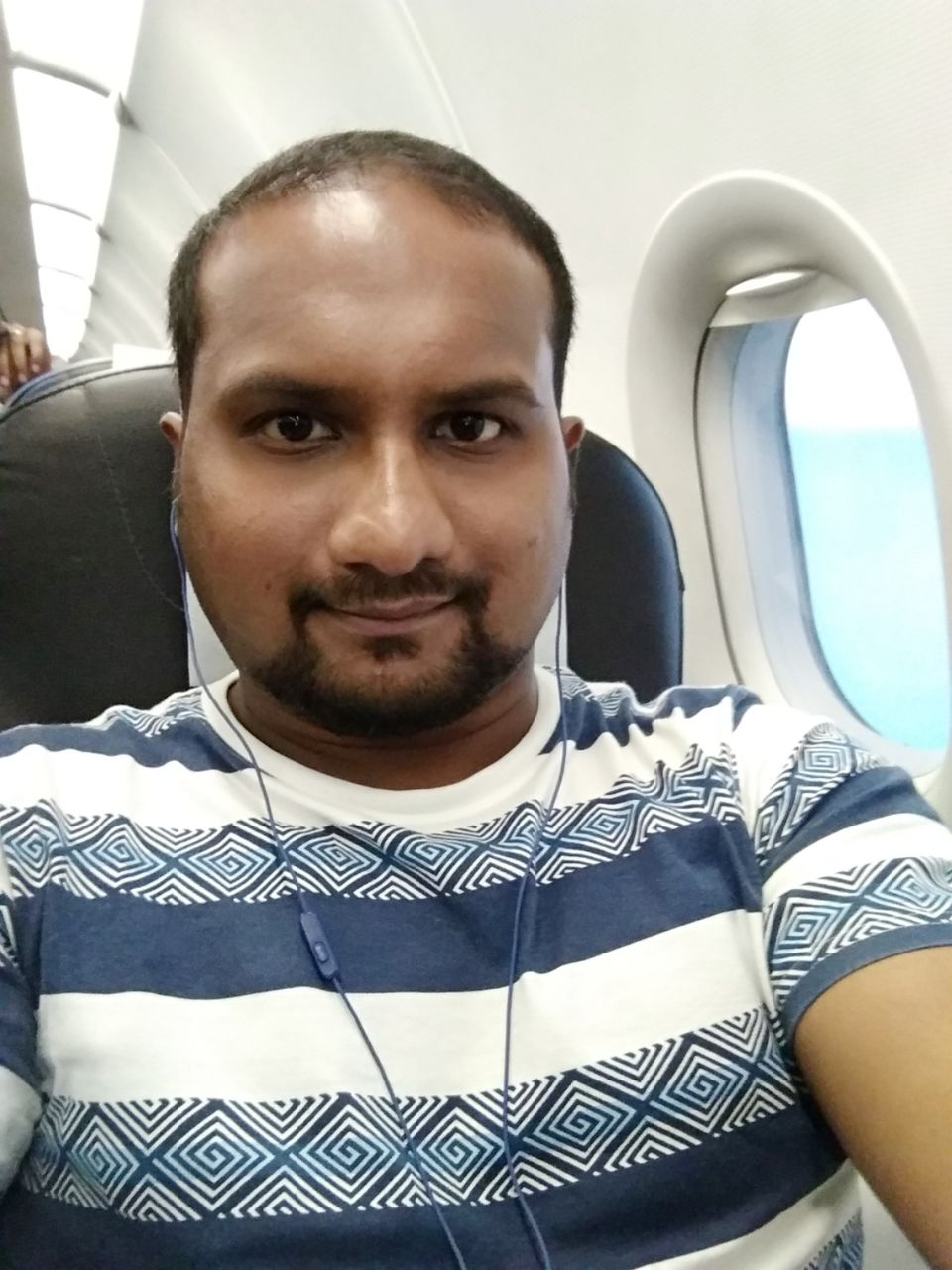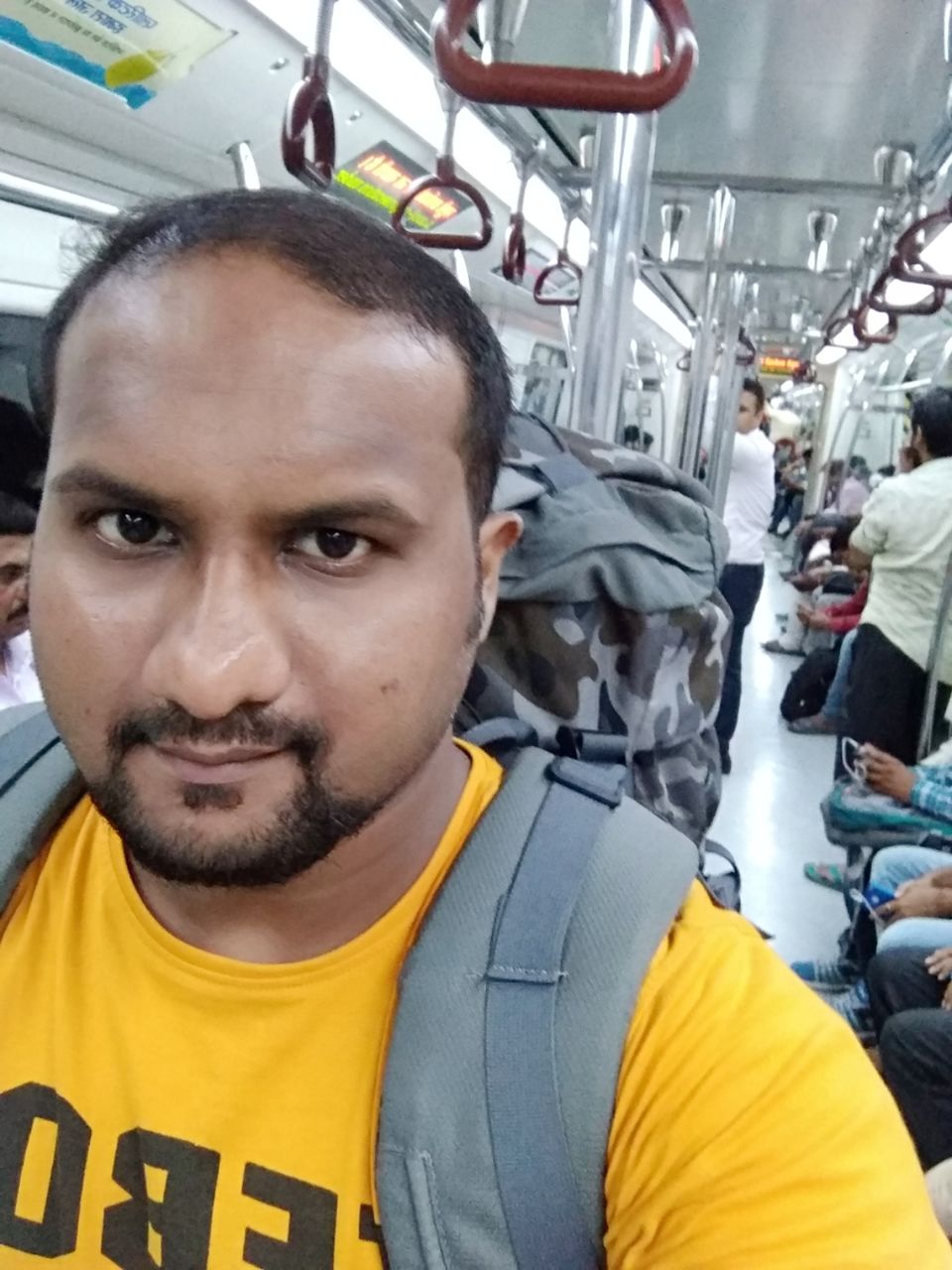 I arrived at patlikuhul early morning @ 8 am. From there I reached basecamp around 9 am.
Kailashrath treks welcomed by arranging tasty and delicious breakfast.
Trek guide instructed us to take some rest and then to get ready for acclimatization walk @ 5 pm to get our body adapted for high altitude trek for coming days.
Total group was of 25.
We started and then completed in 2 hours and back to basecamp @7 pm.
Trek guide gave us instructions and briefing on upcoming days of trek on safety and techniques of trek.
Followed by Ice breaking session (introductory with others). Then we back to our rooms after dinner for a sleep to get ready for early morning trek.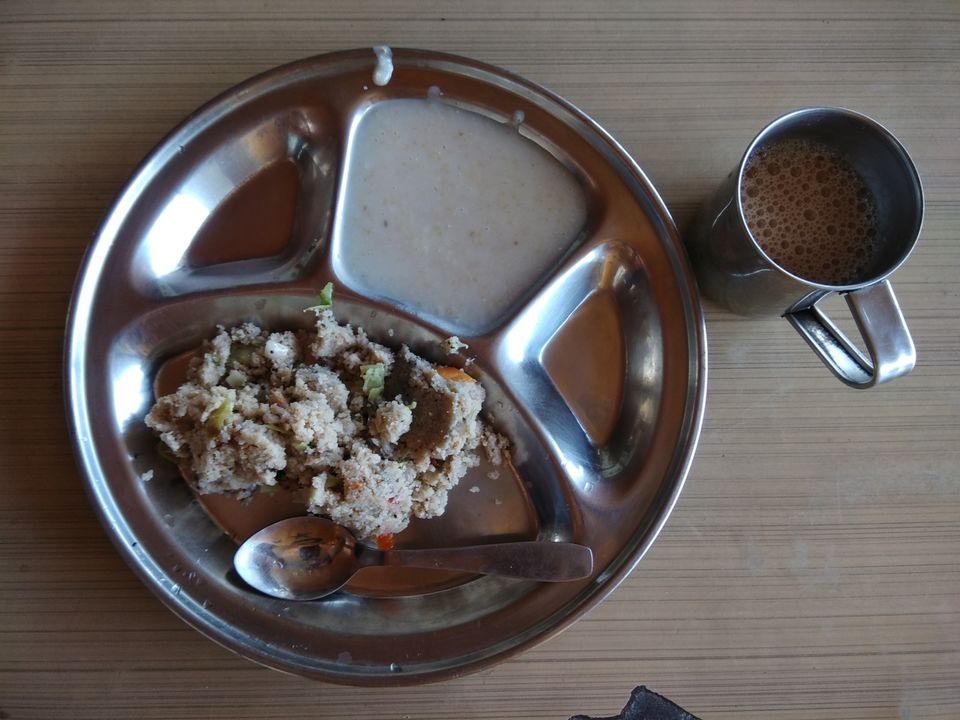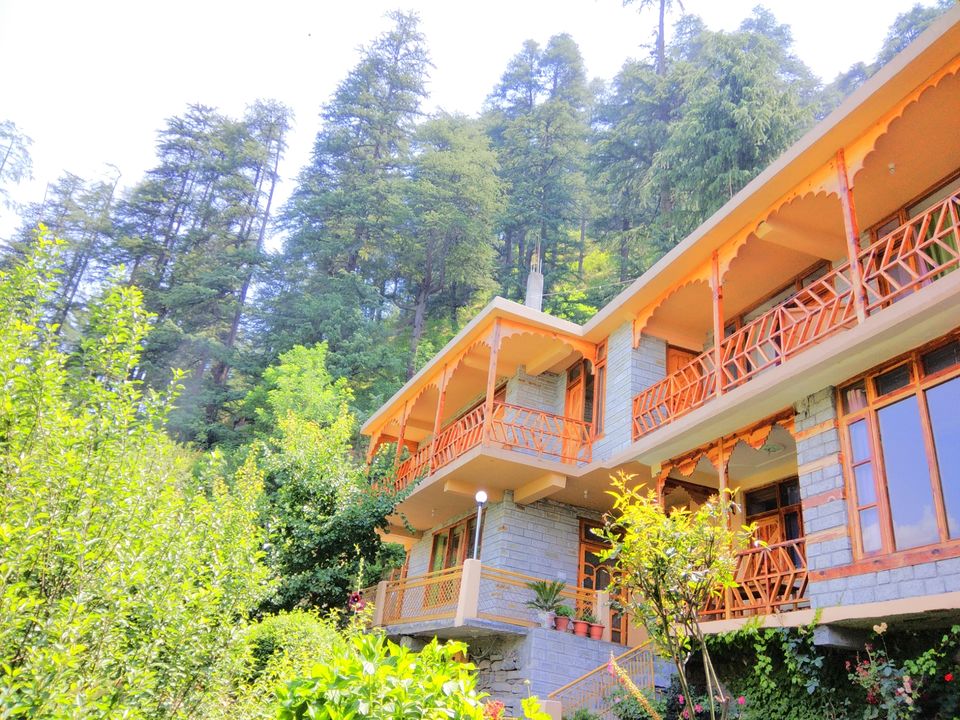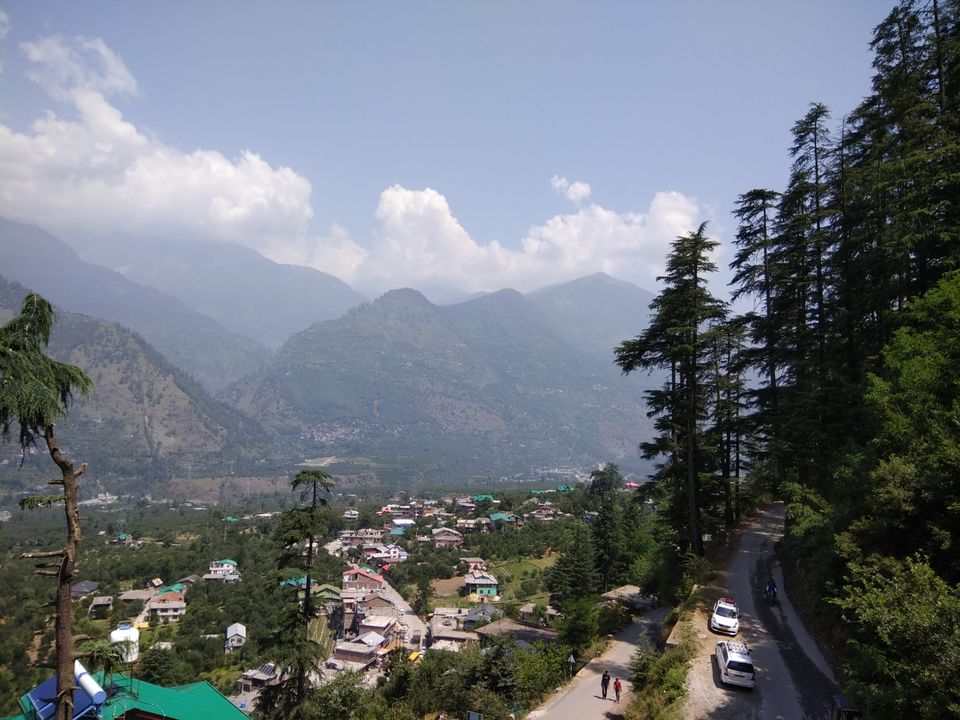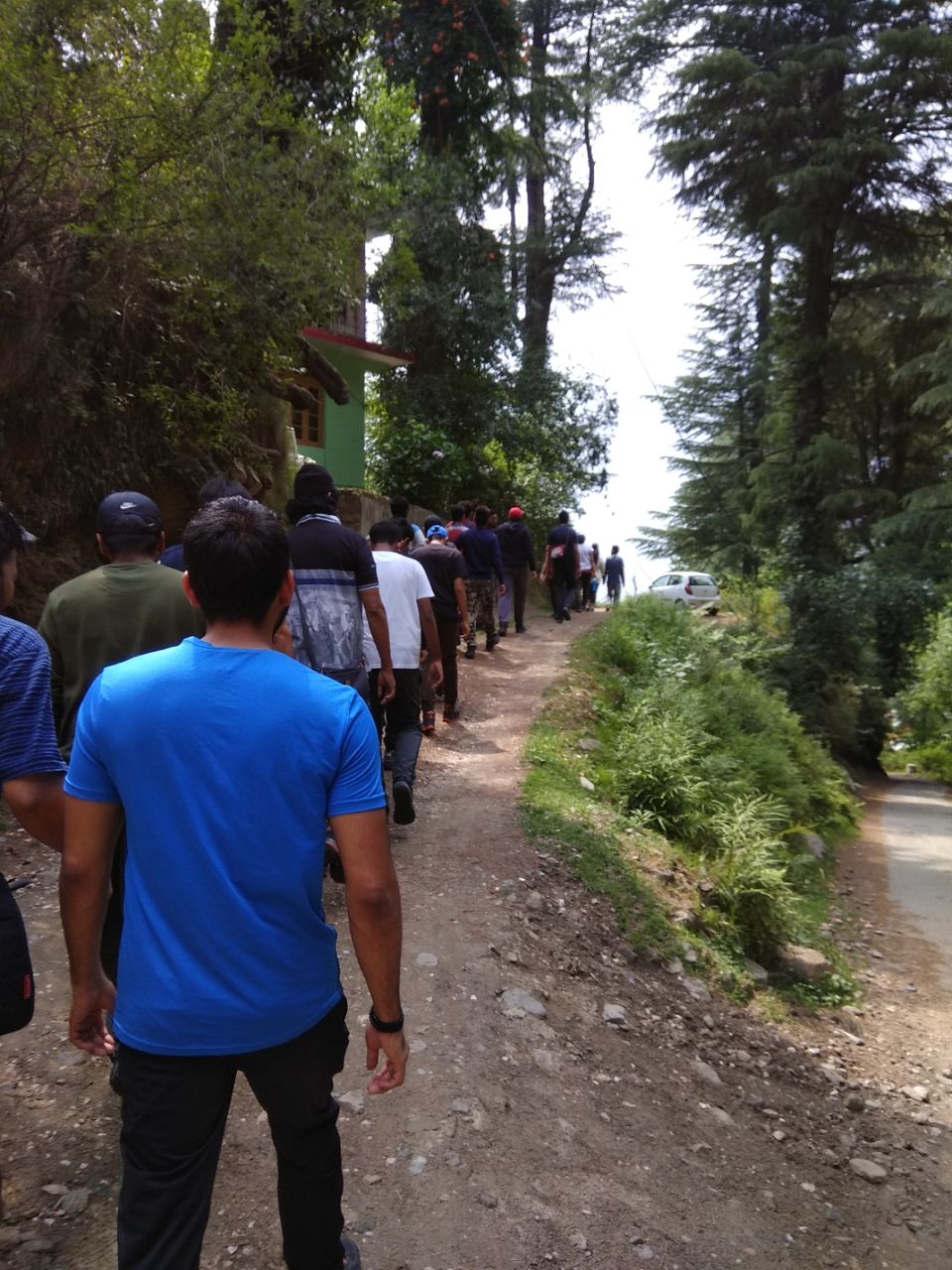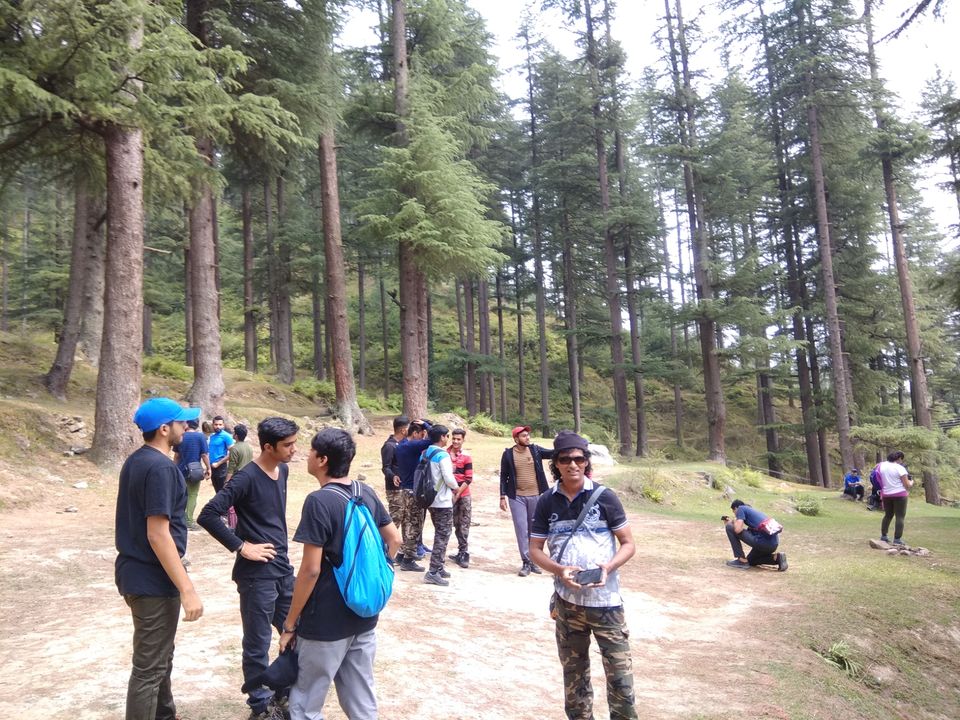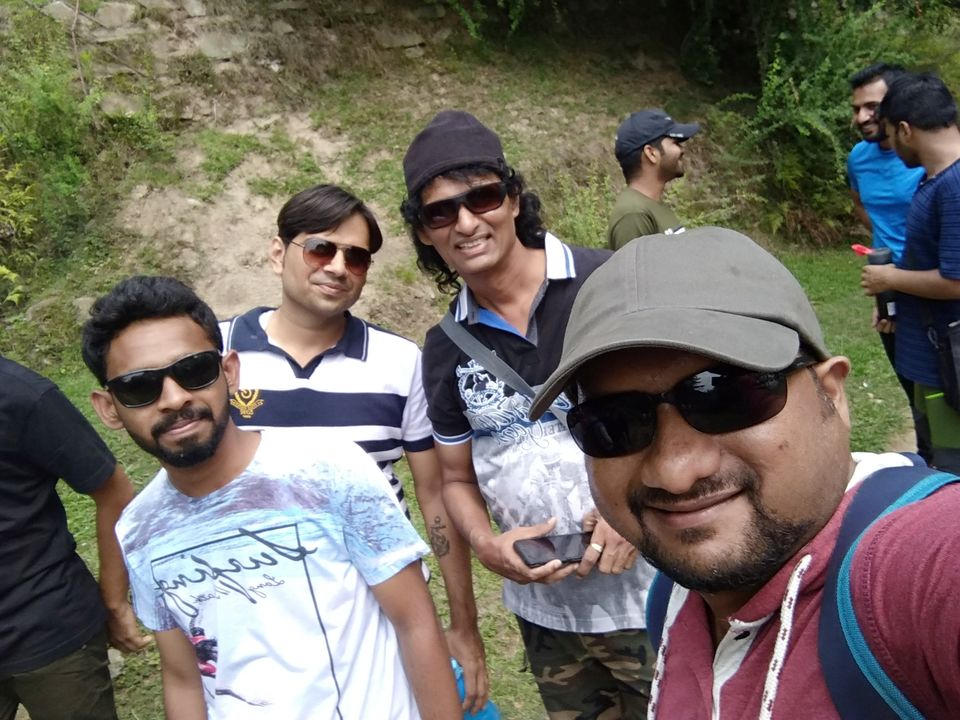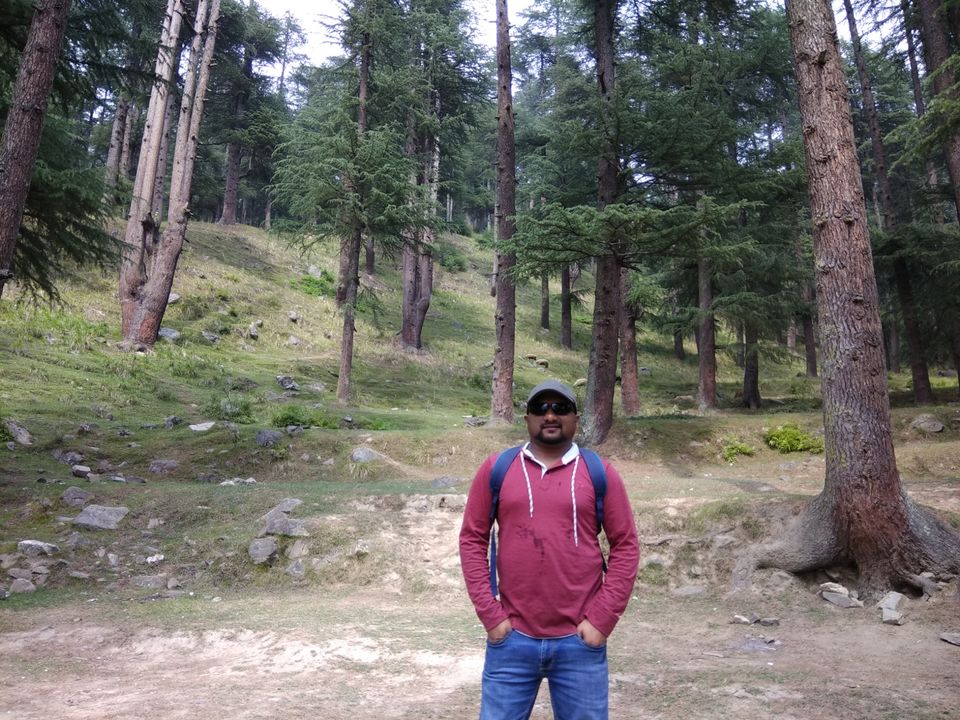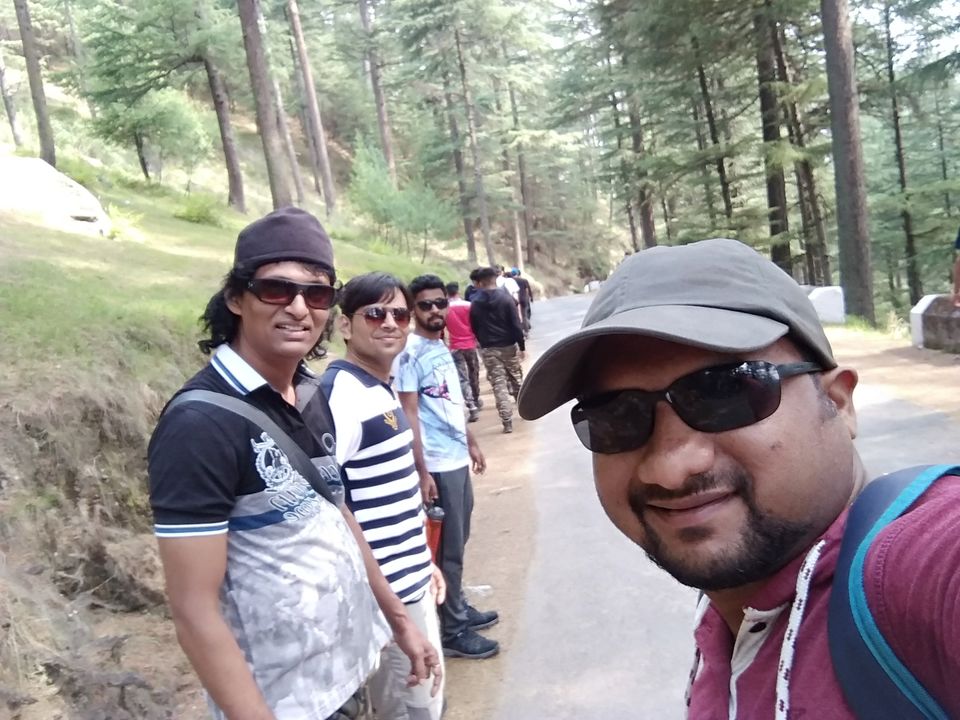 The day started well with tasty breakfast and group gathered @ 7 am sharp.
Trek guide introduced us to a trek leader for upcoming days and then we kicked off @7:30am.
We get into jeep and got down at hamta dam for start of walk to next basecamp Chikka.
Trek duration: 3 hours.
Level: Easy.
Overnight stay at Chikka.
It was an amazing experience staying first time in tents.
We seen hail storm and beauty nature while our stay and enjoyed a lot.
Also had a small acclimization walk in evening.
We then served with hot tea, snacks @5 pm.
Later followed by dinner @7:30 pm and then went for sleep.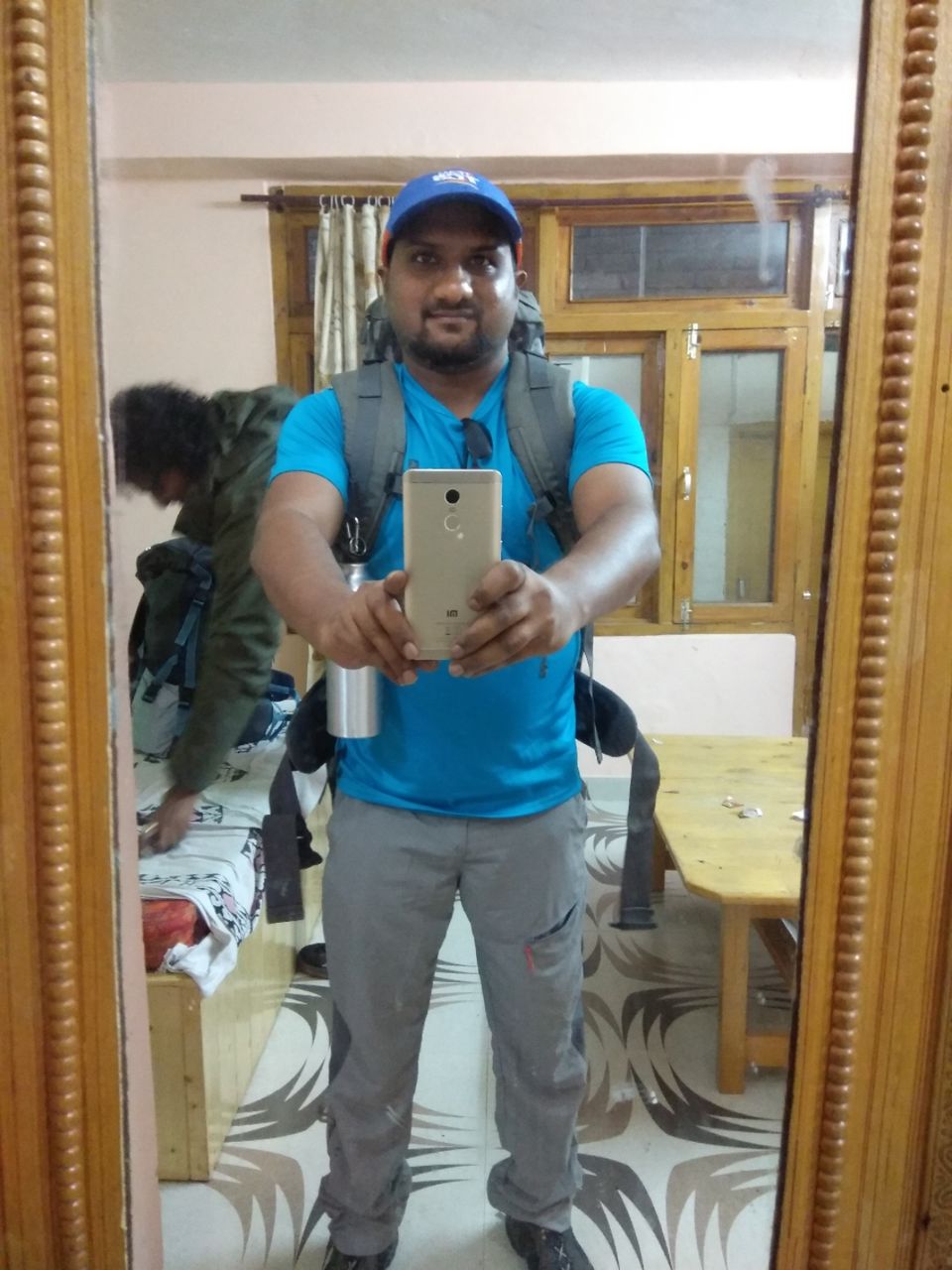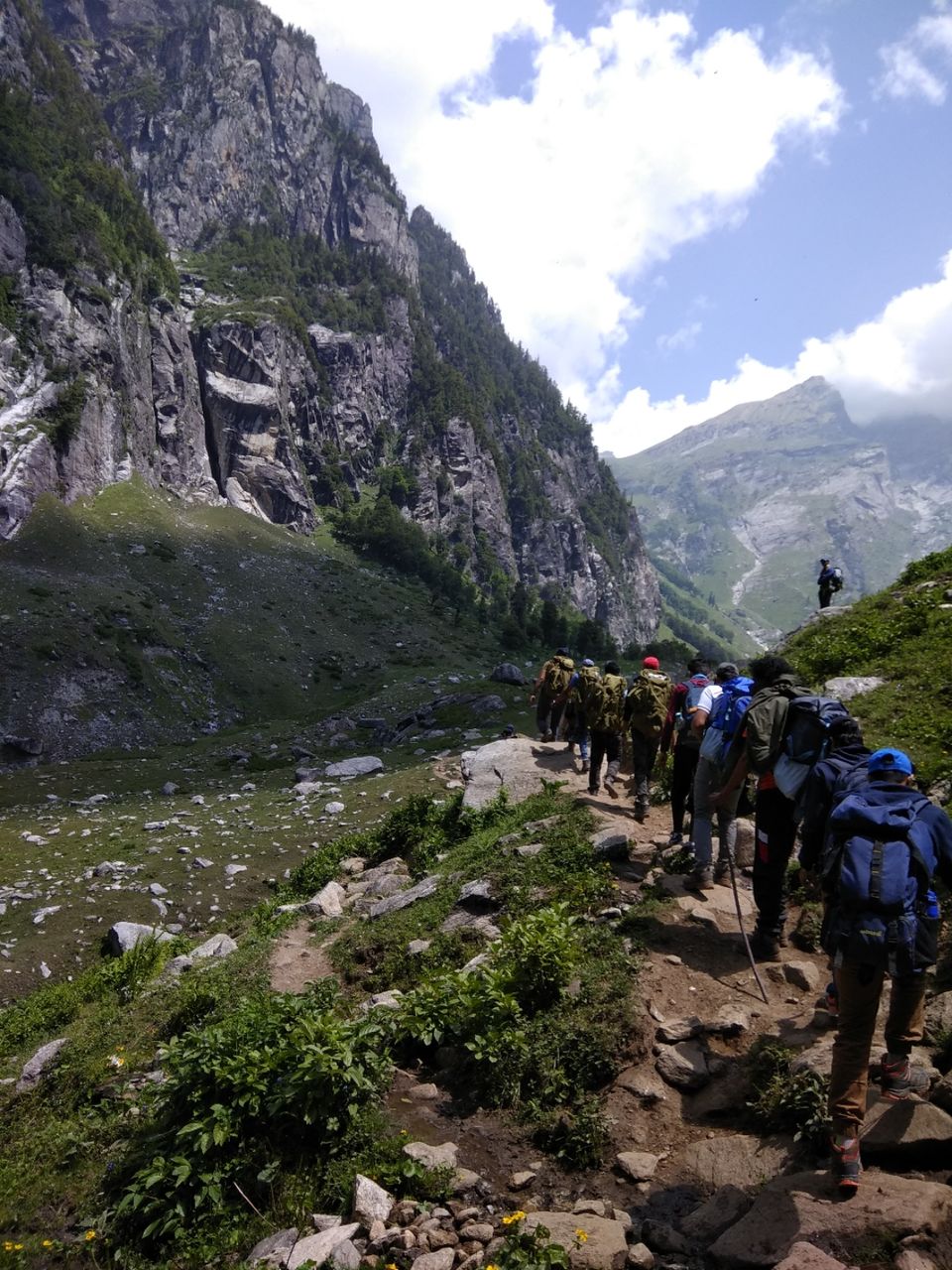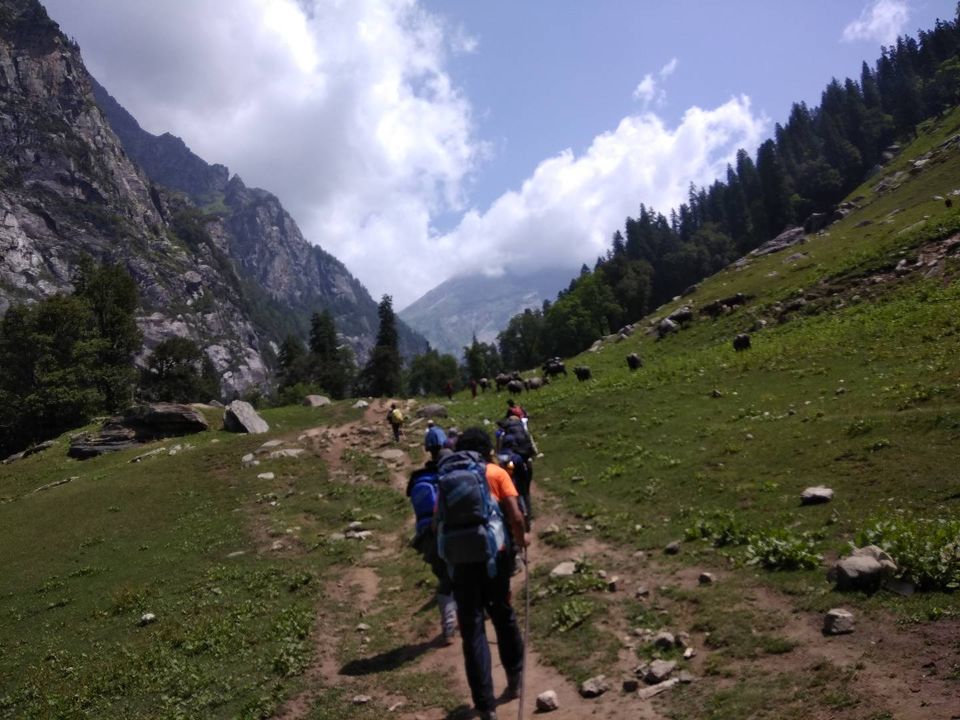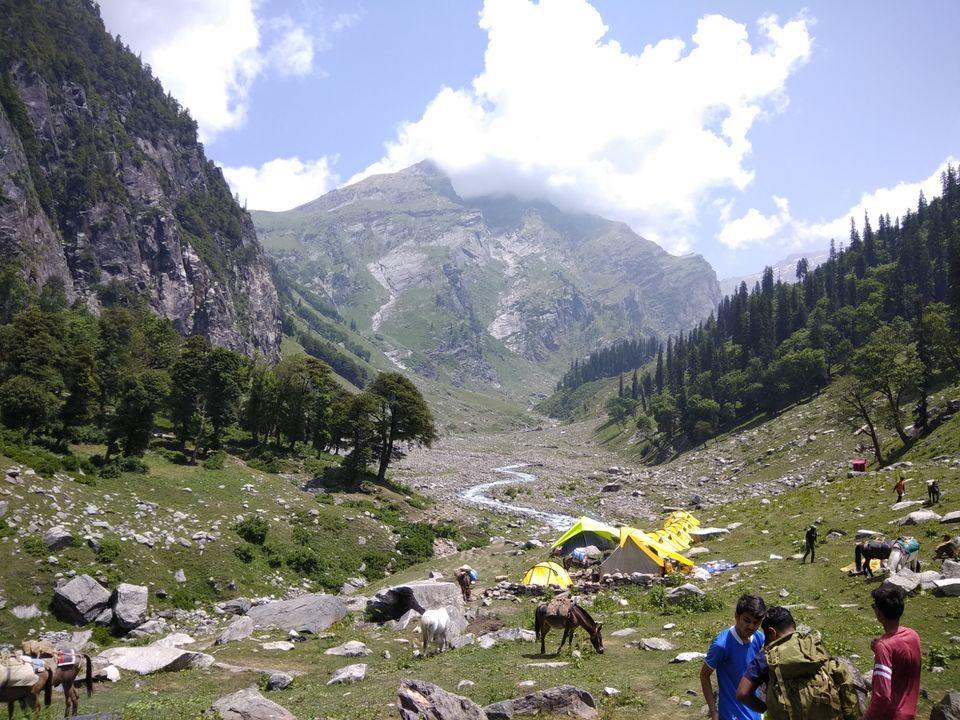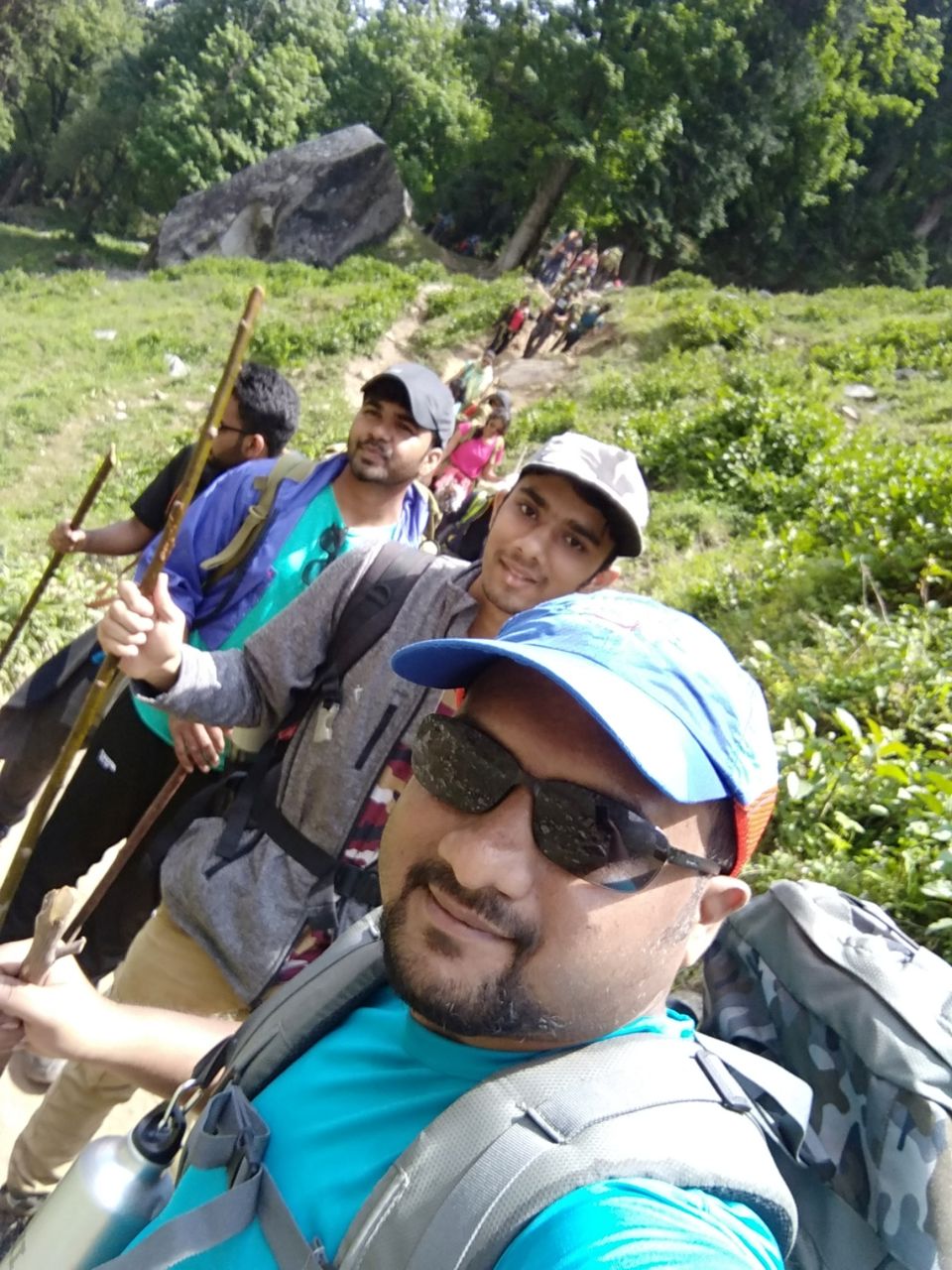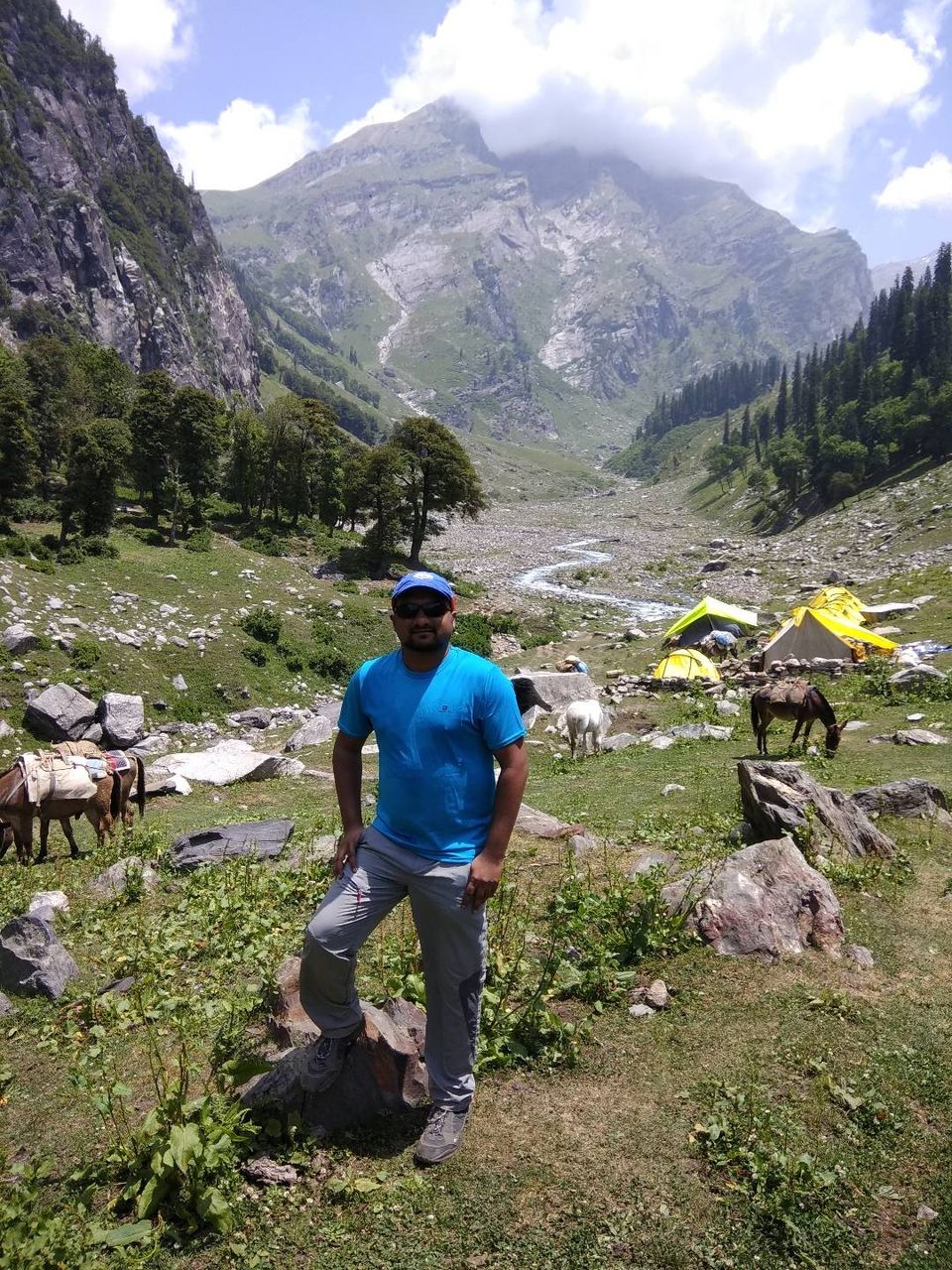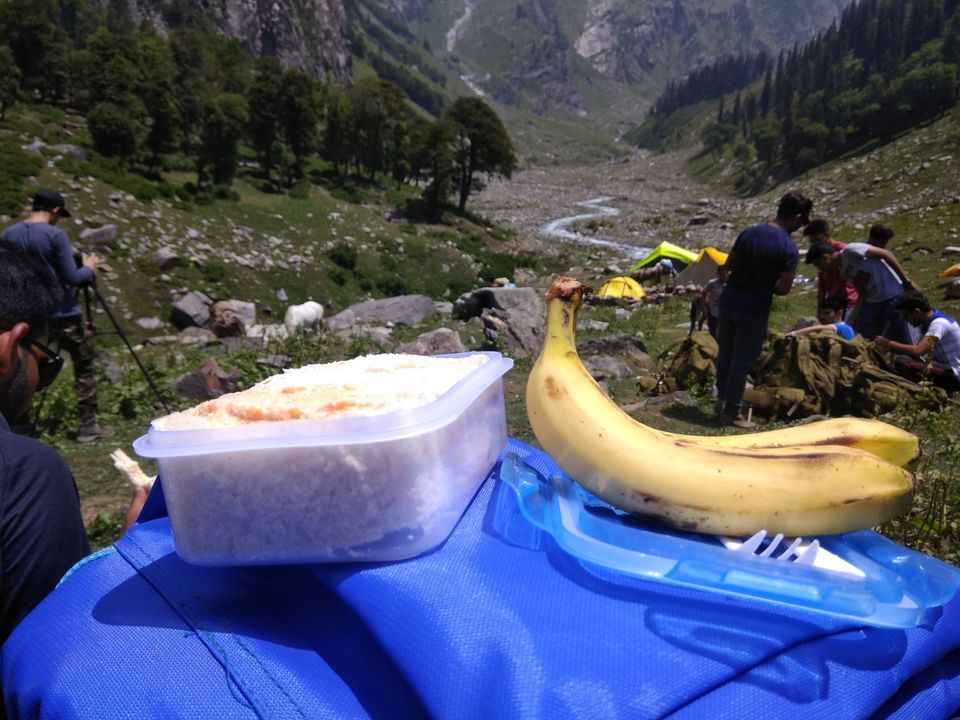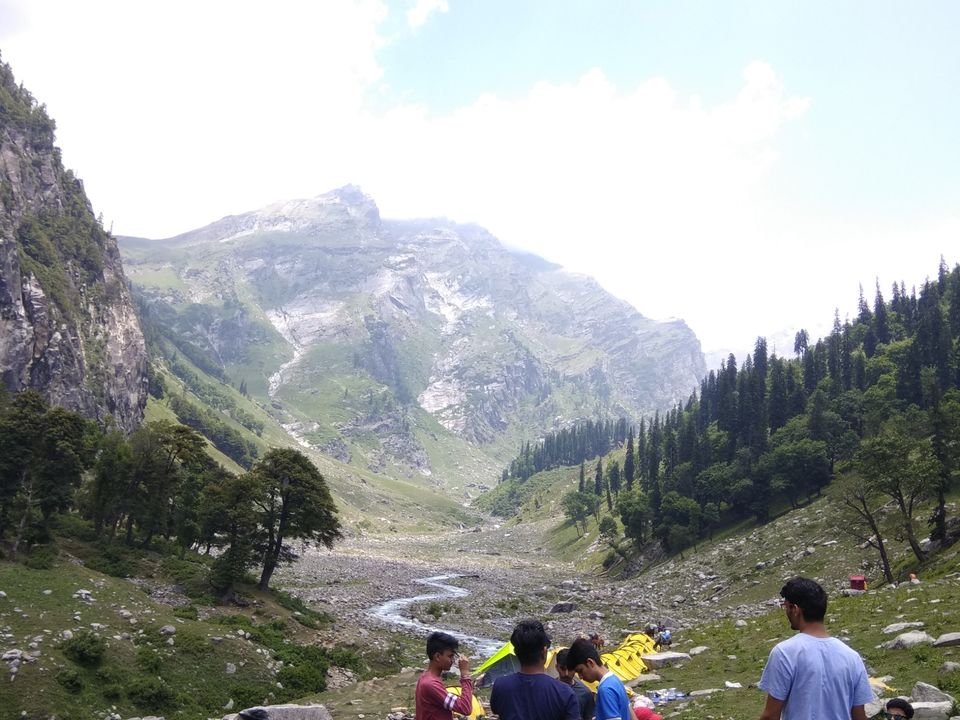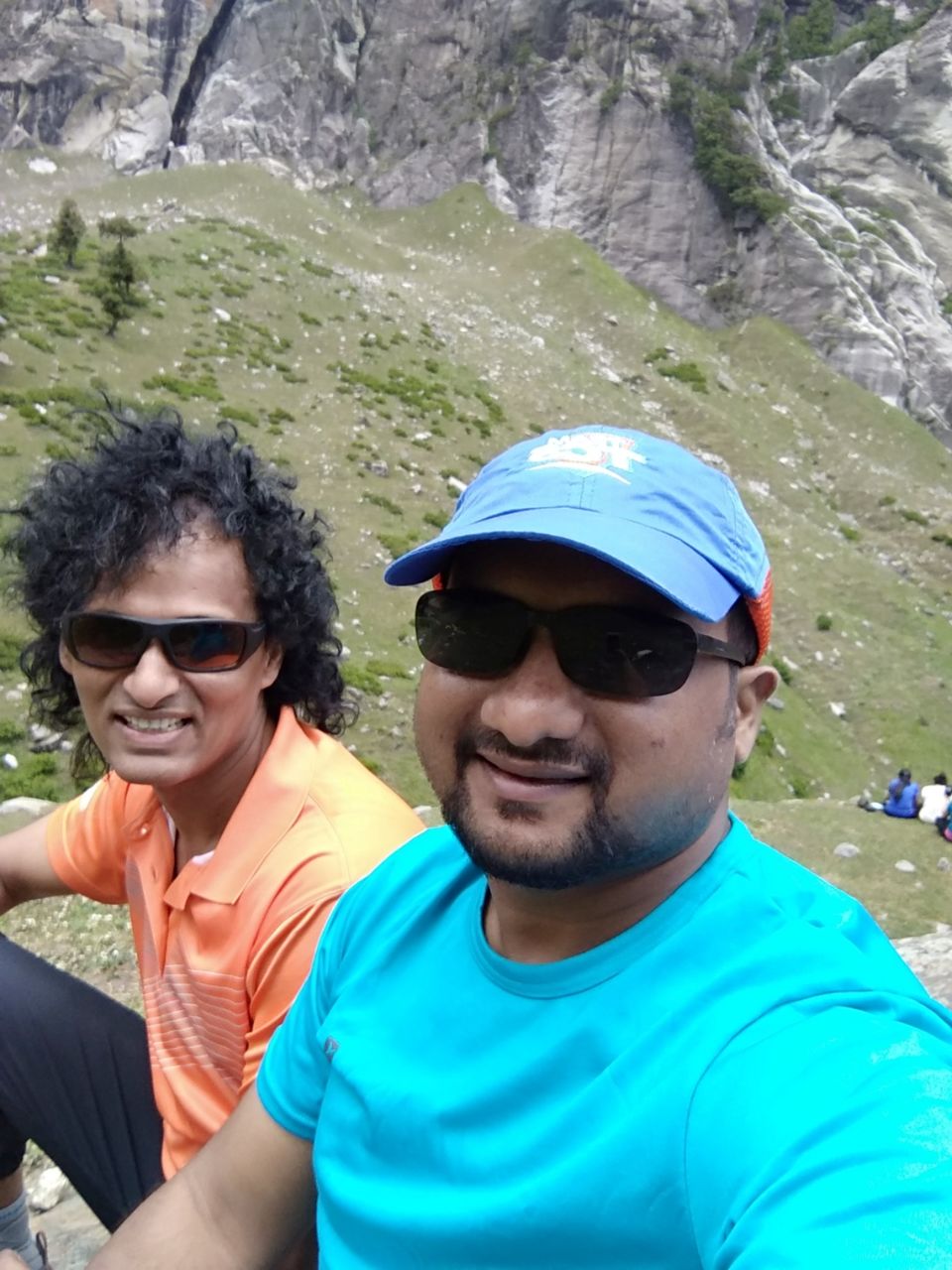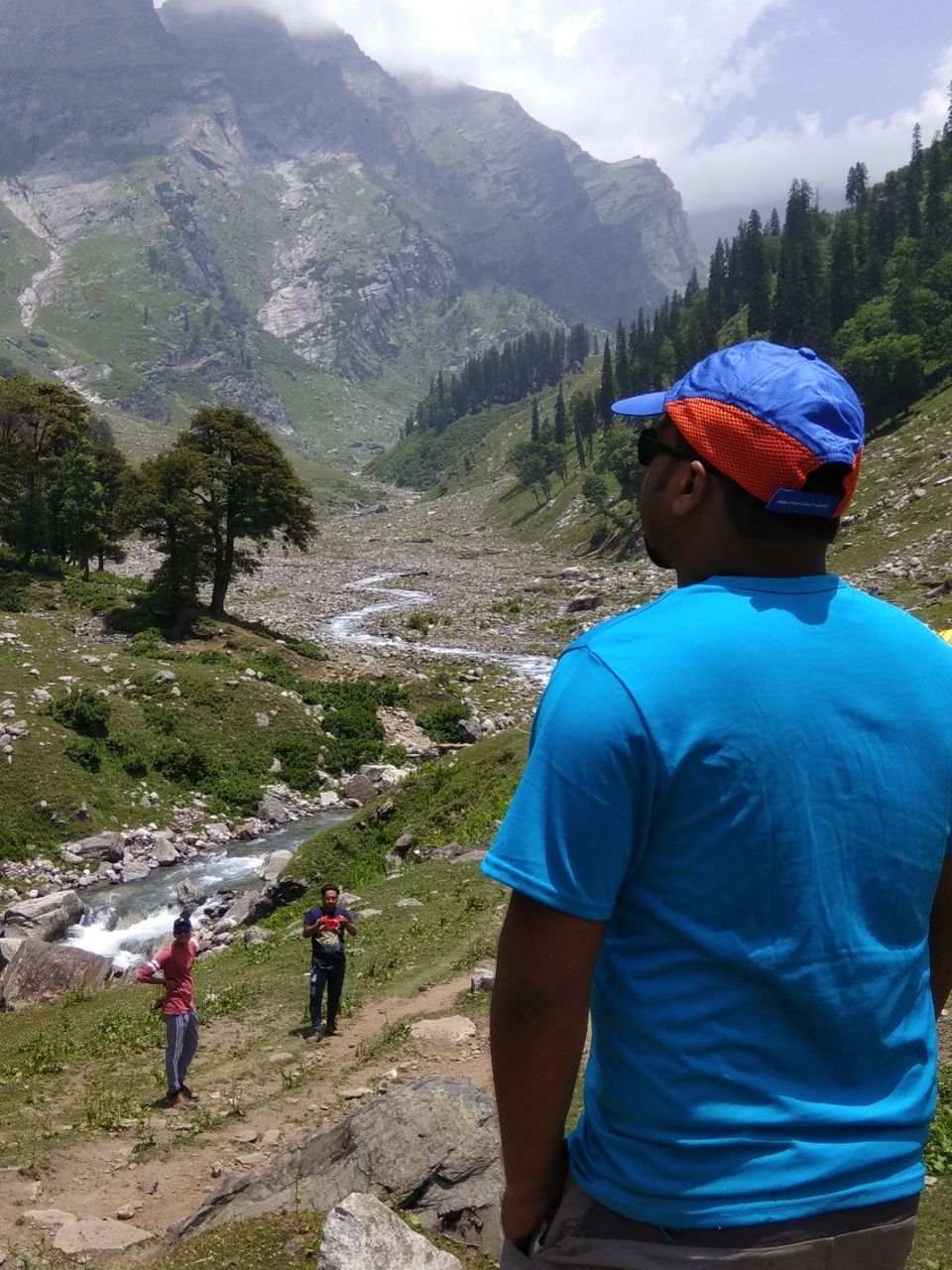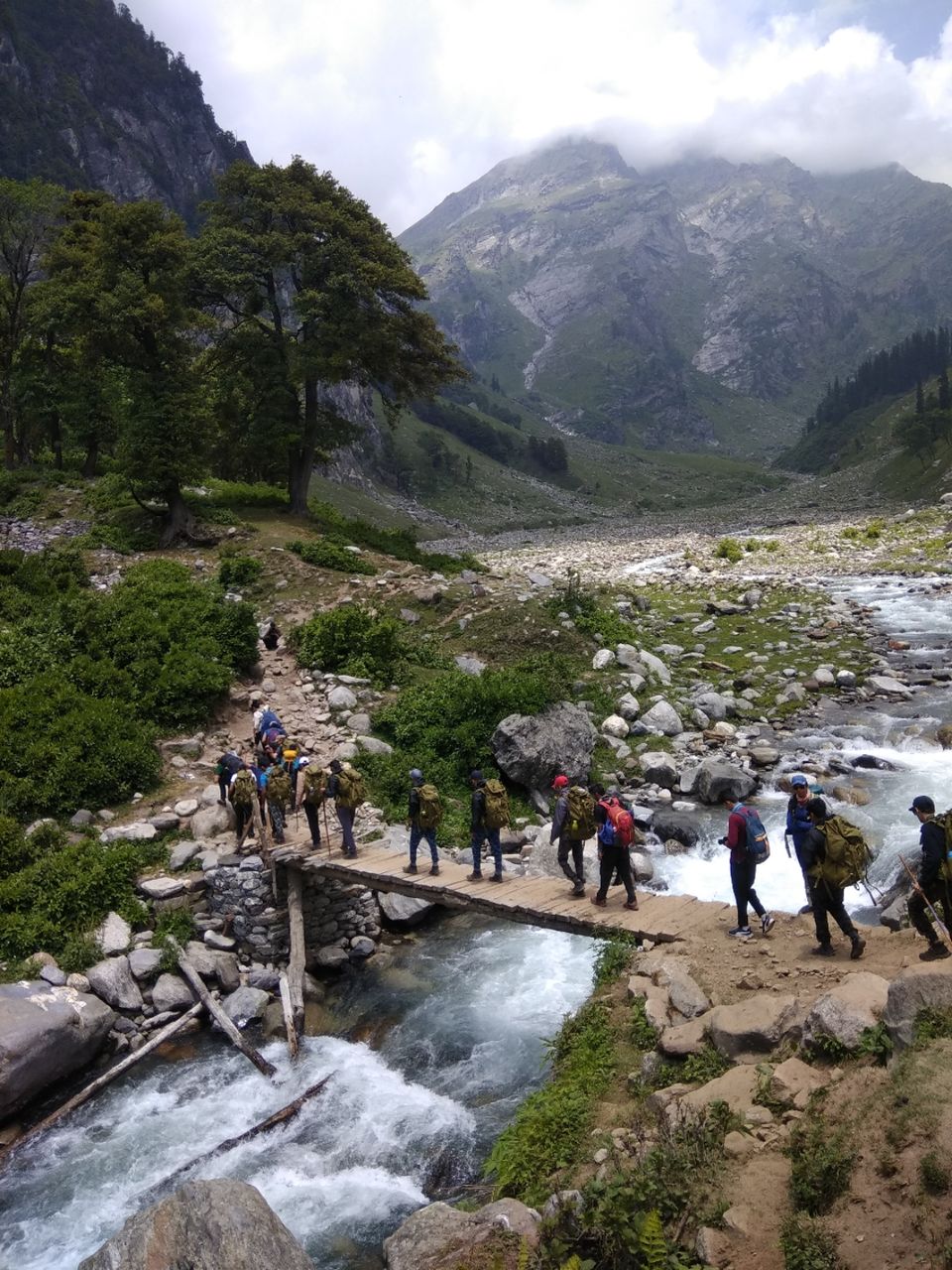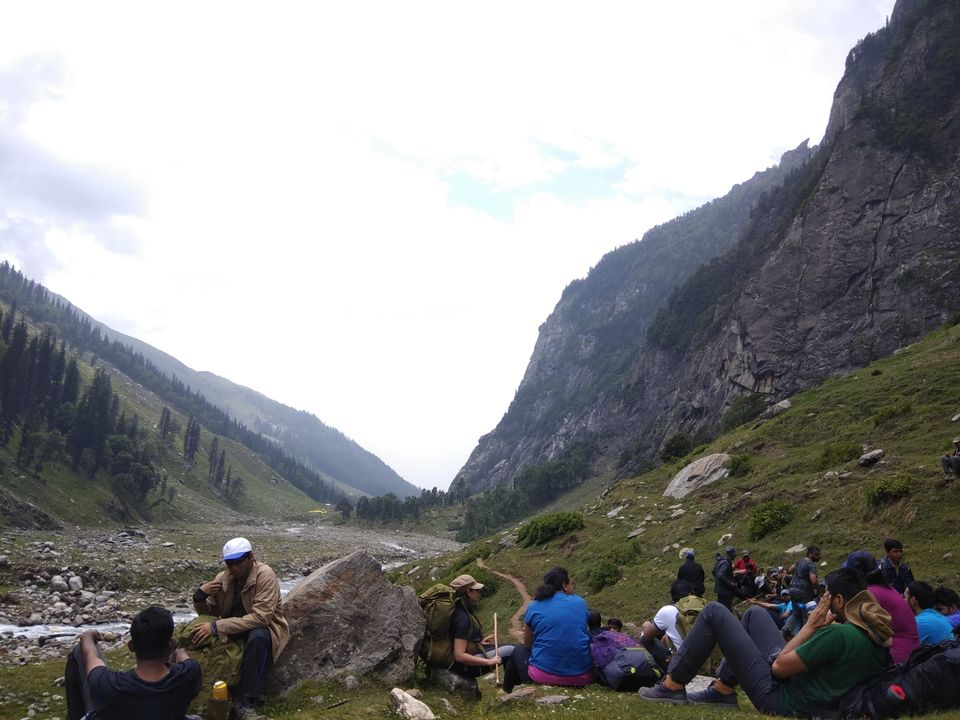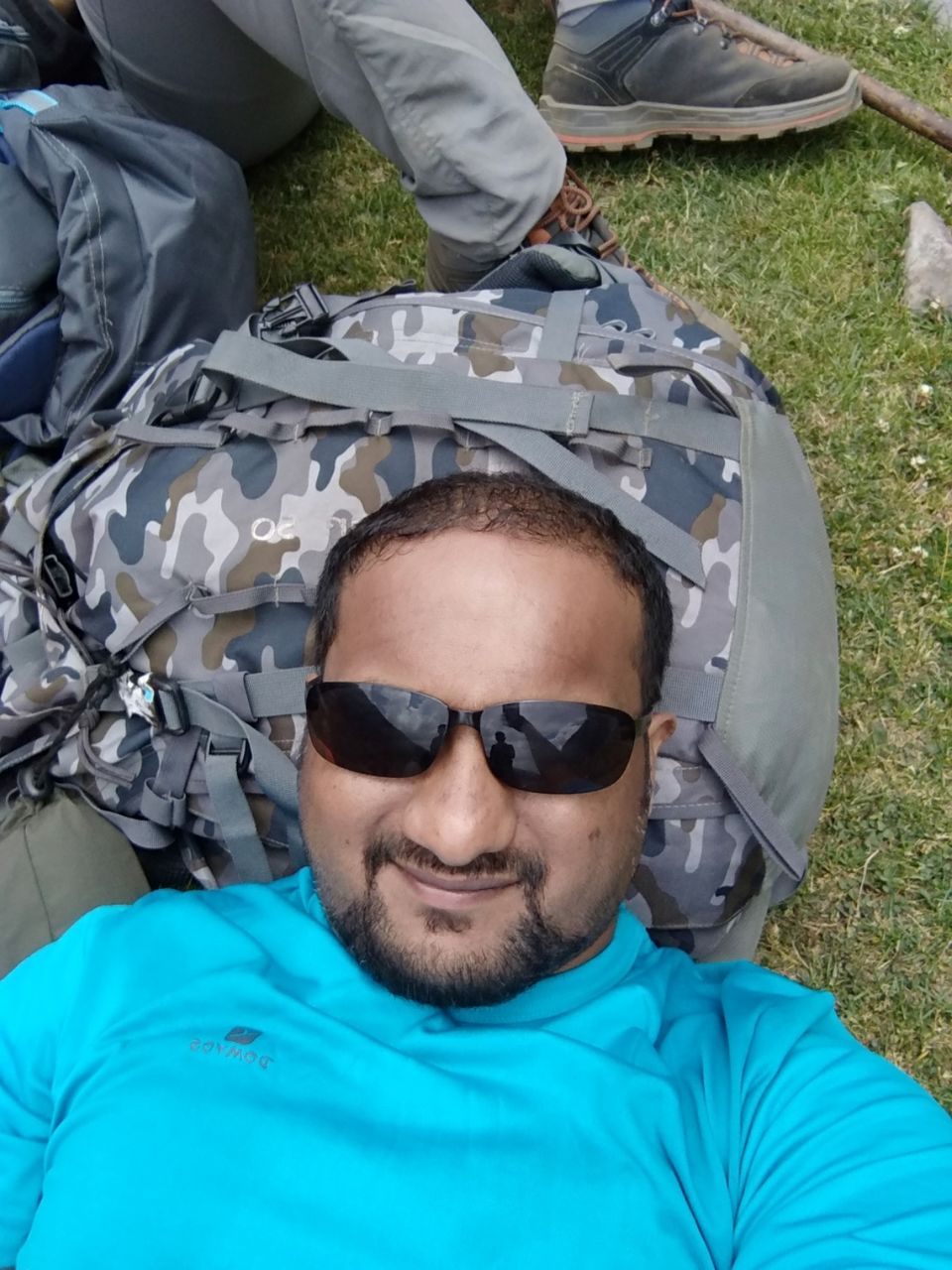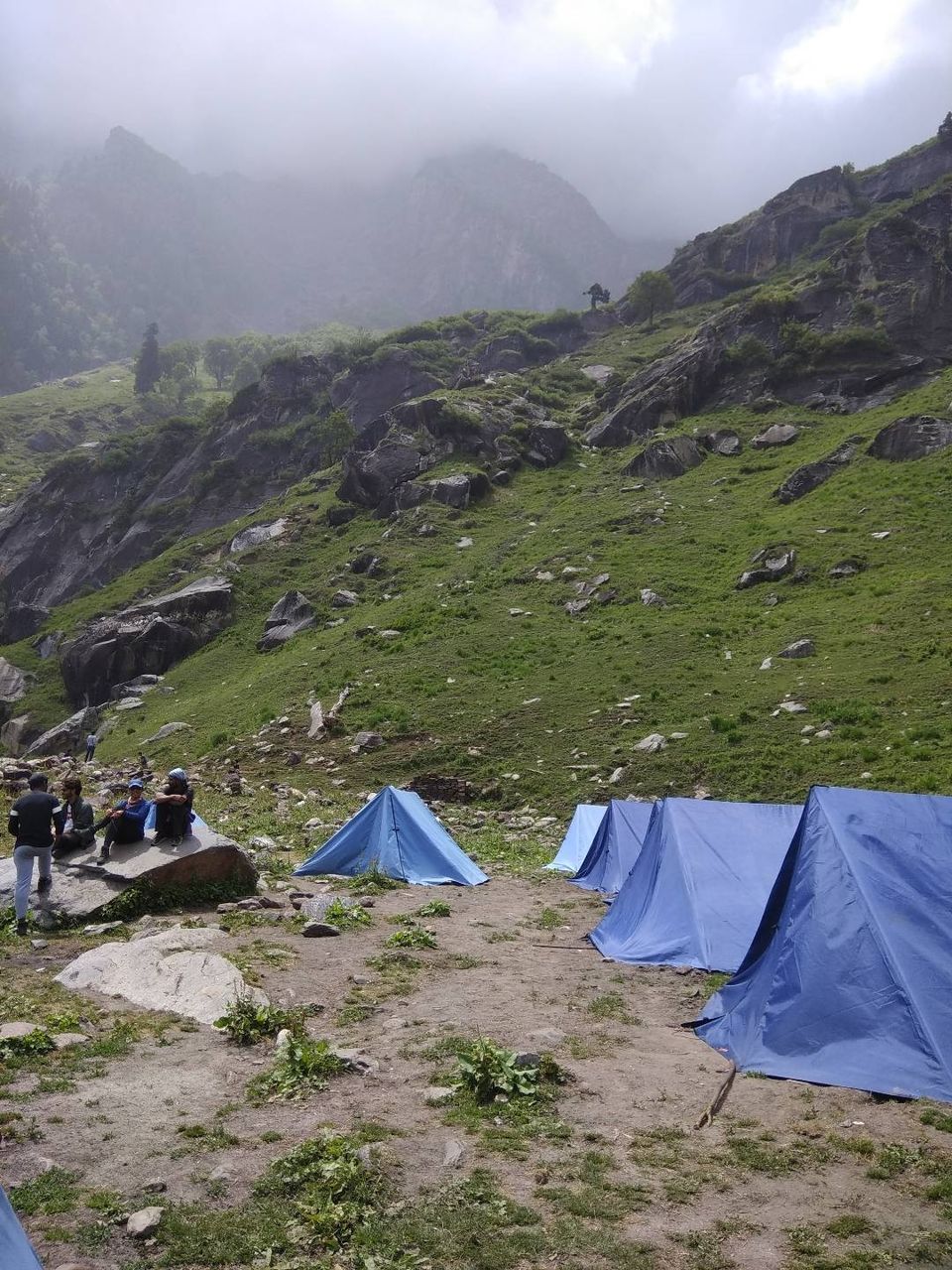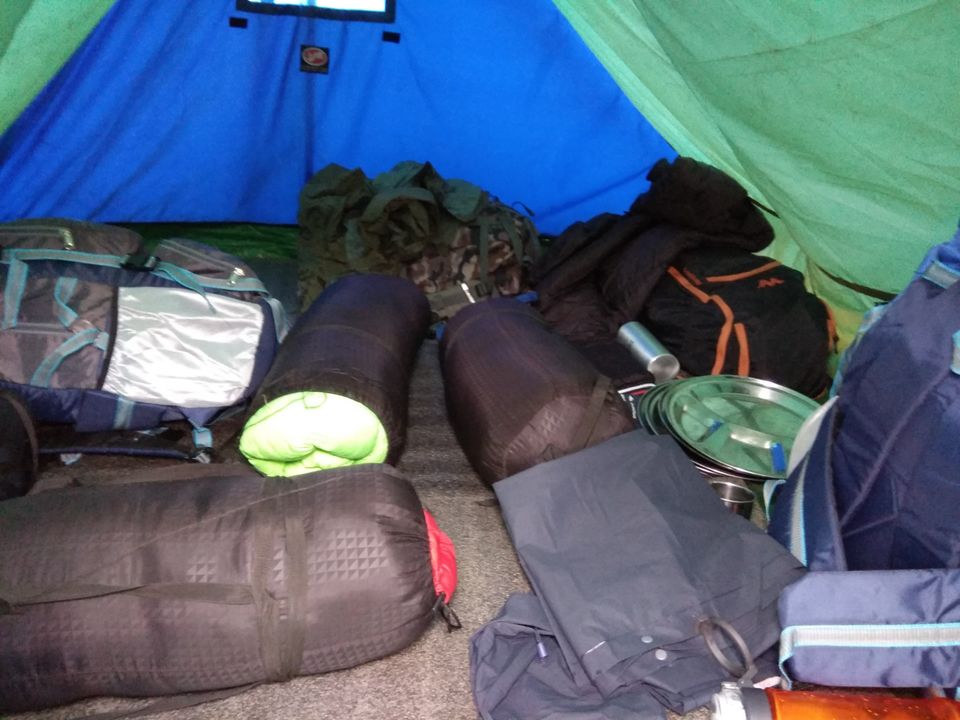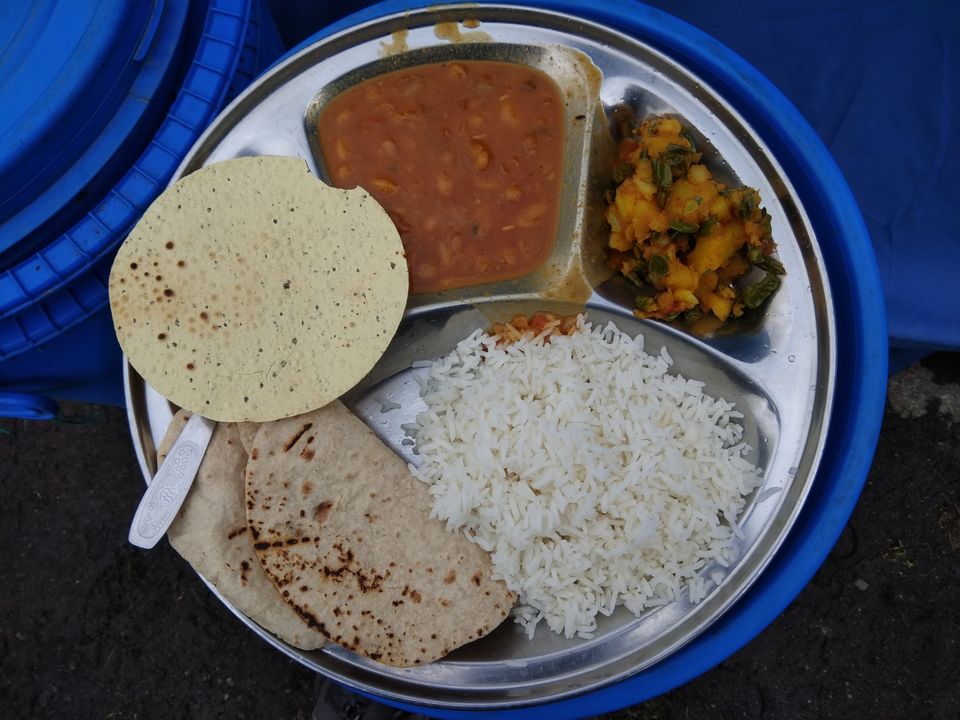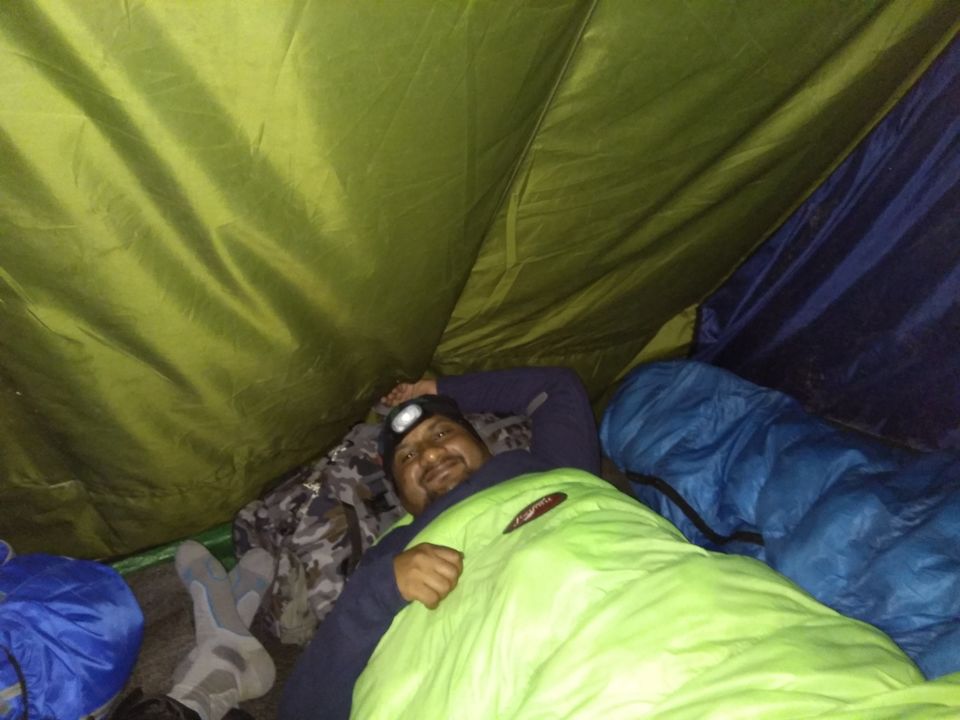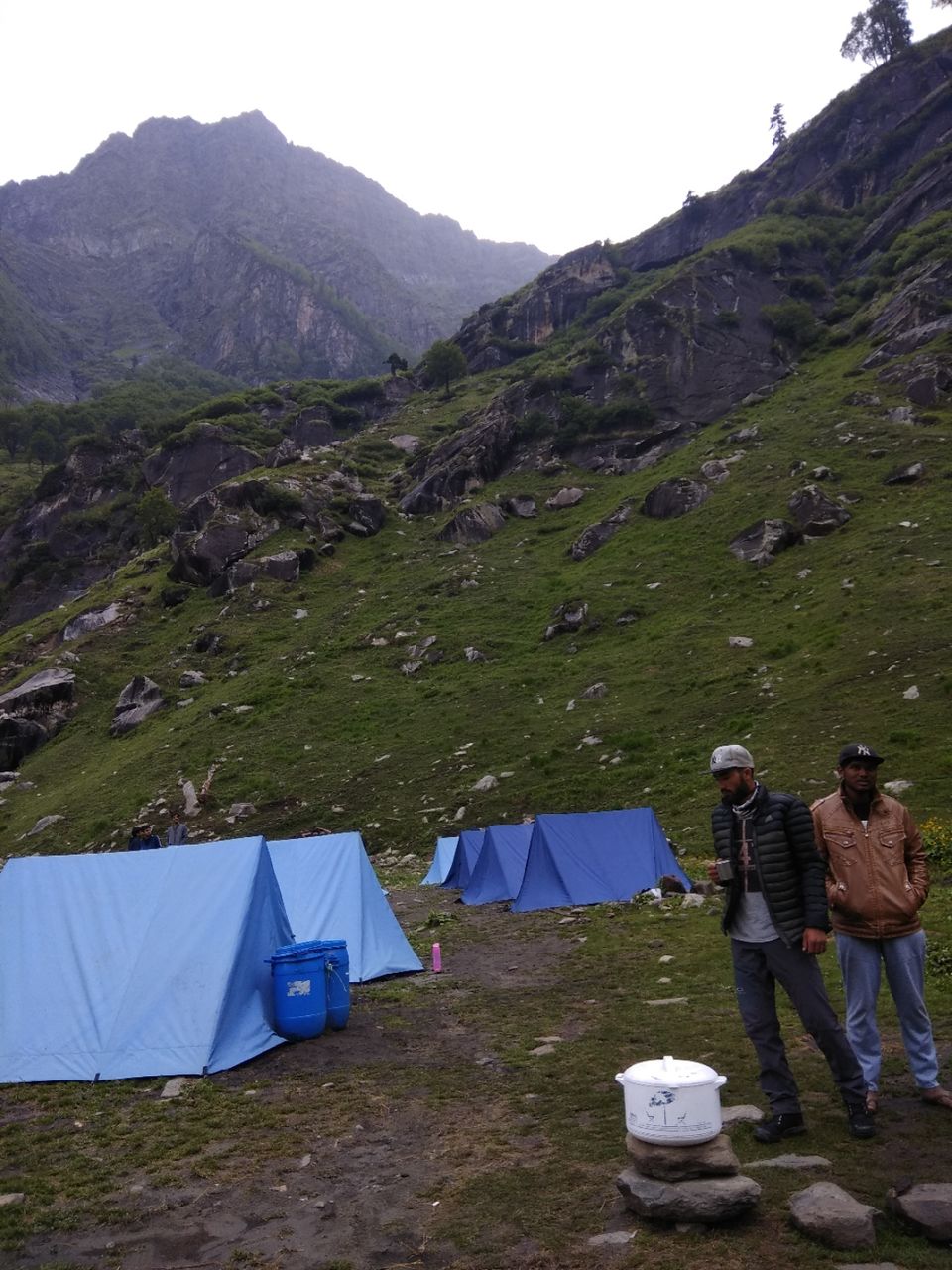 The day started @5 am wake up call, followed by breakfast.
We got all ready and started line up @7 am for trek. Frooti was given us to all for Energy build up.
Chikka to Balu ka Ghera.
Trek duration: 6 hours.
Level: Moderate.
Overnight stay at Balu Ka Ghera.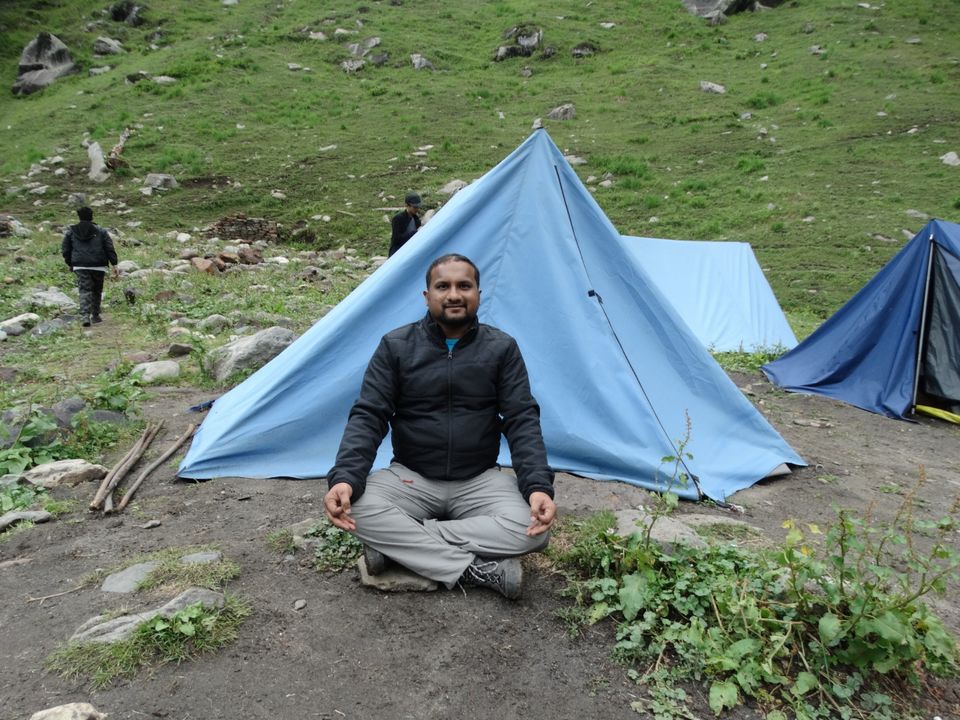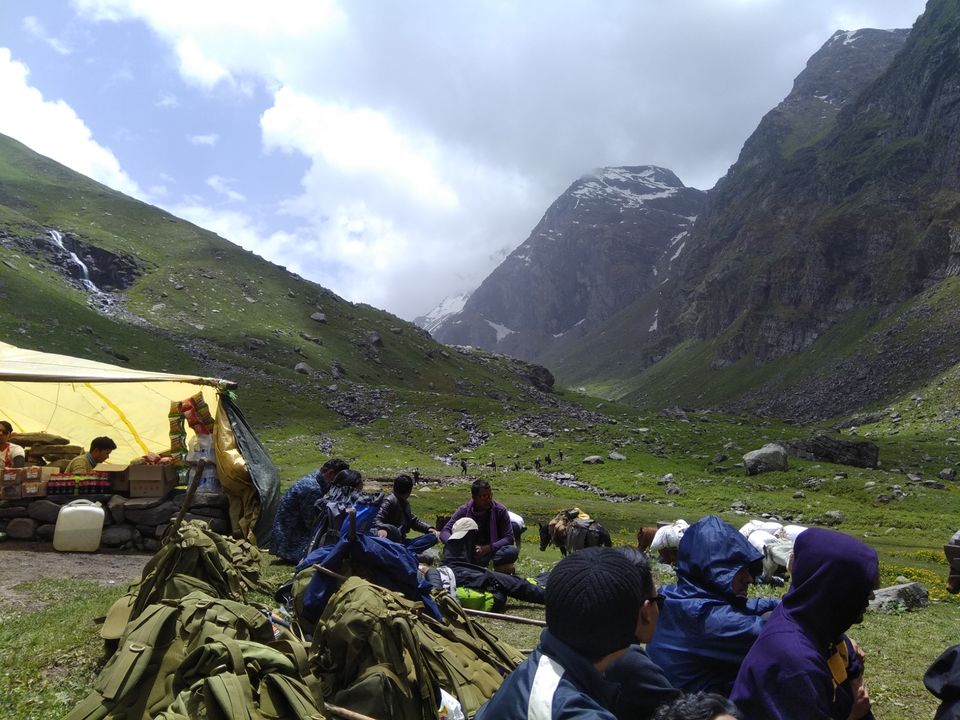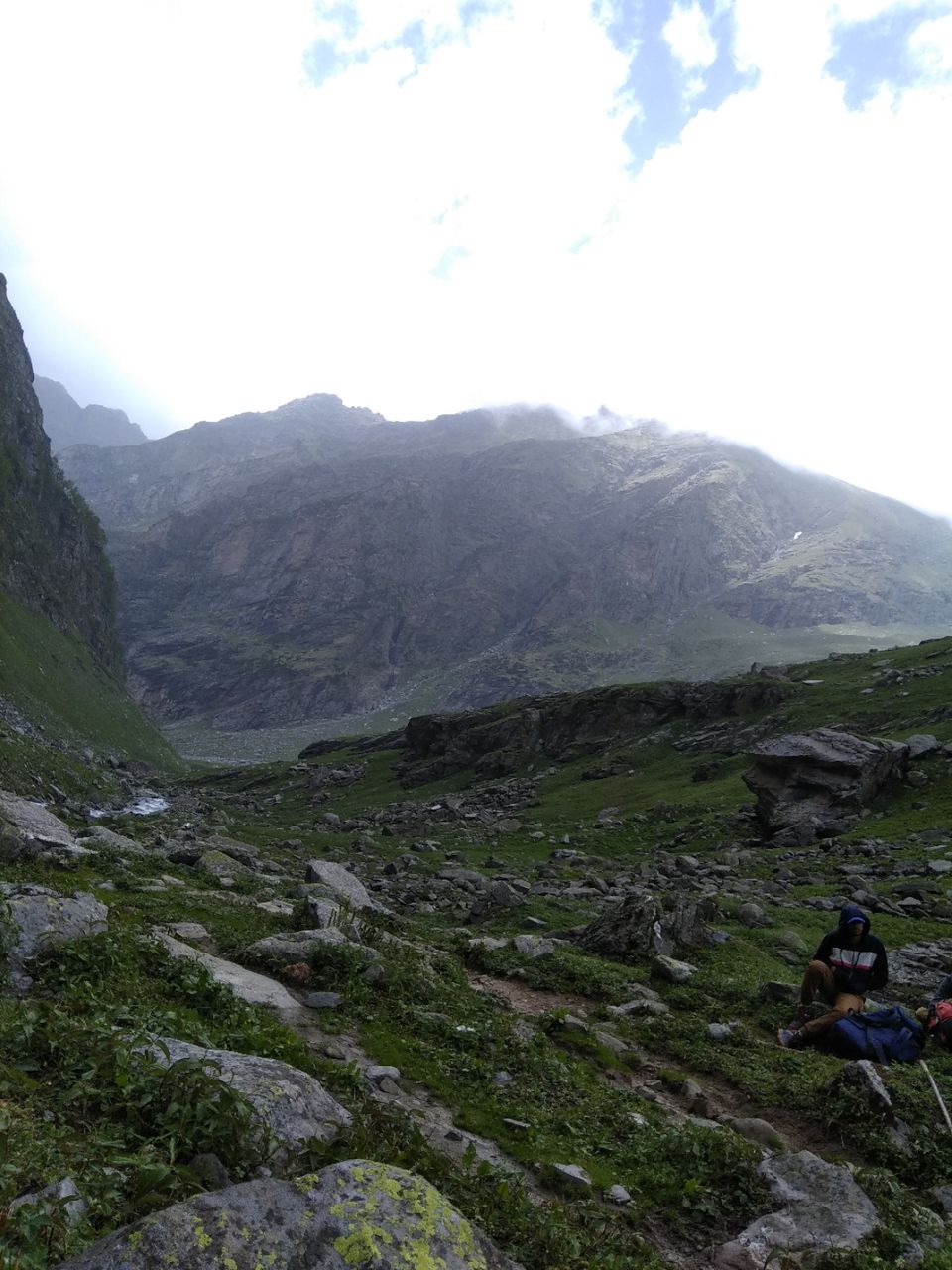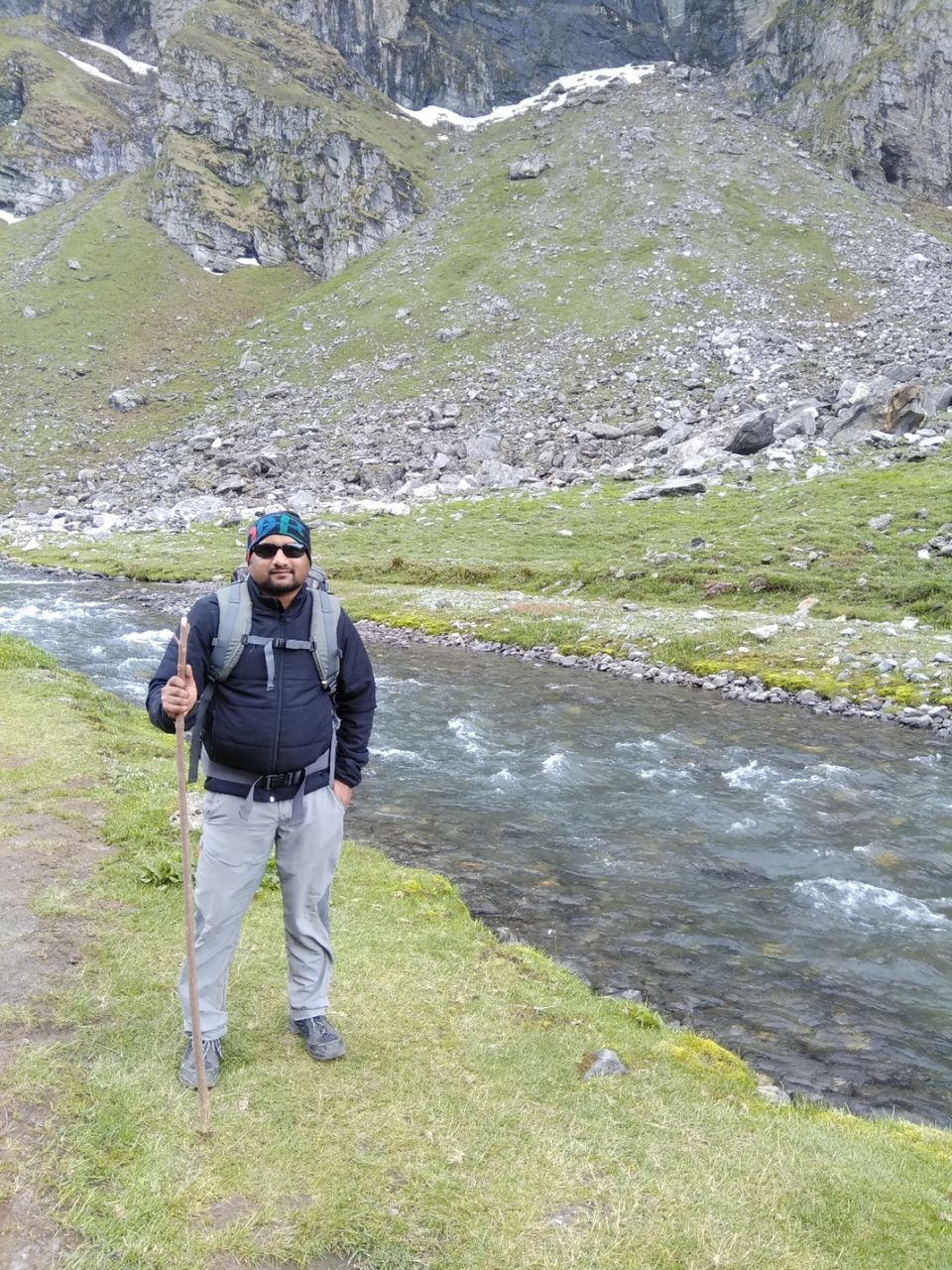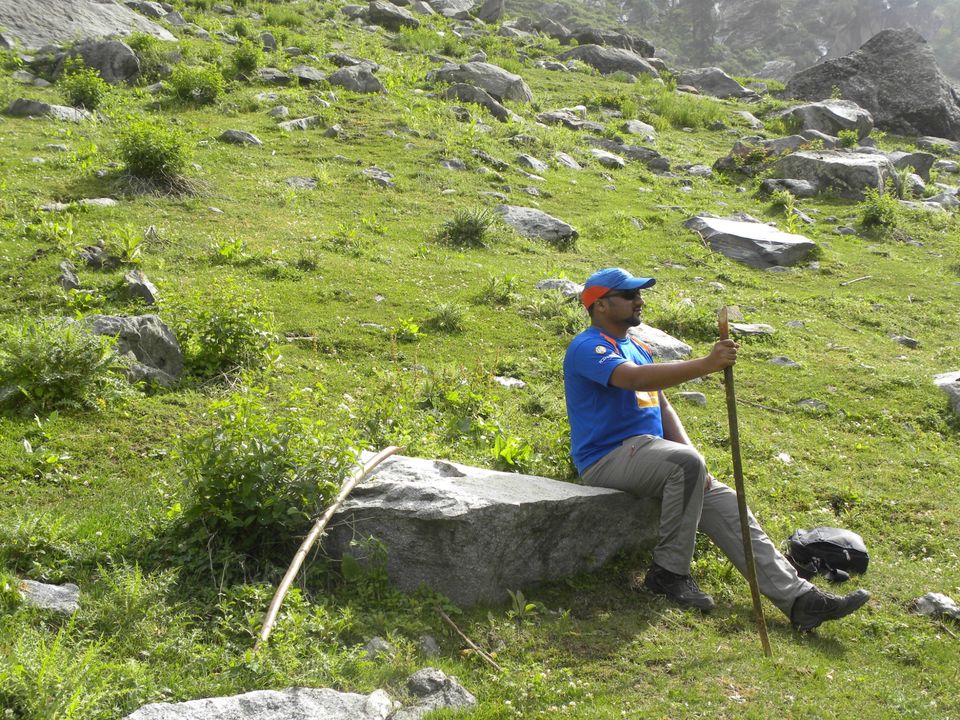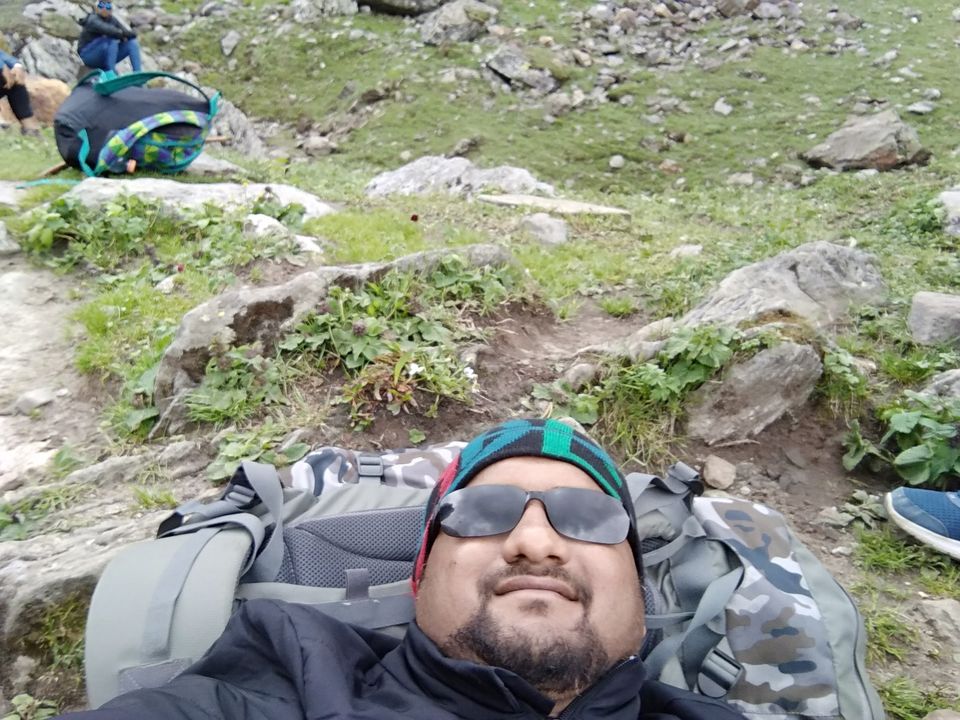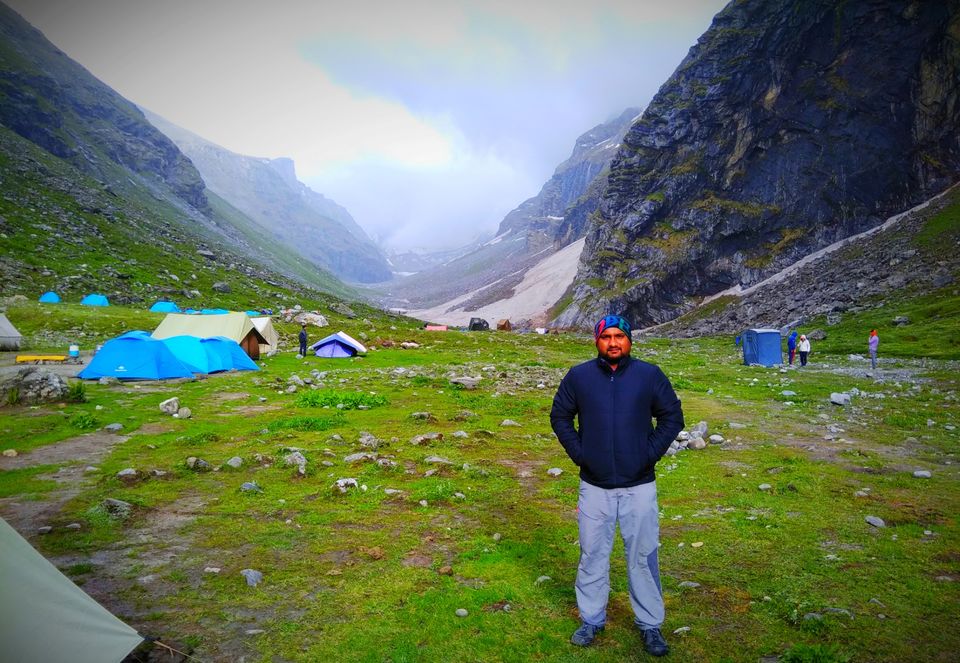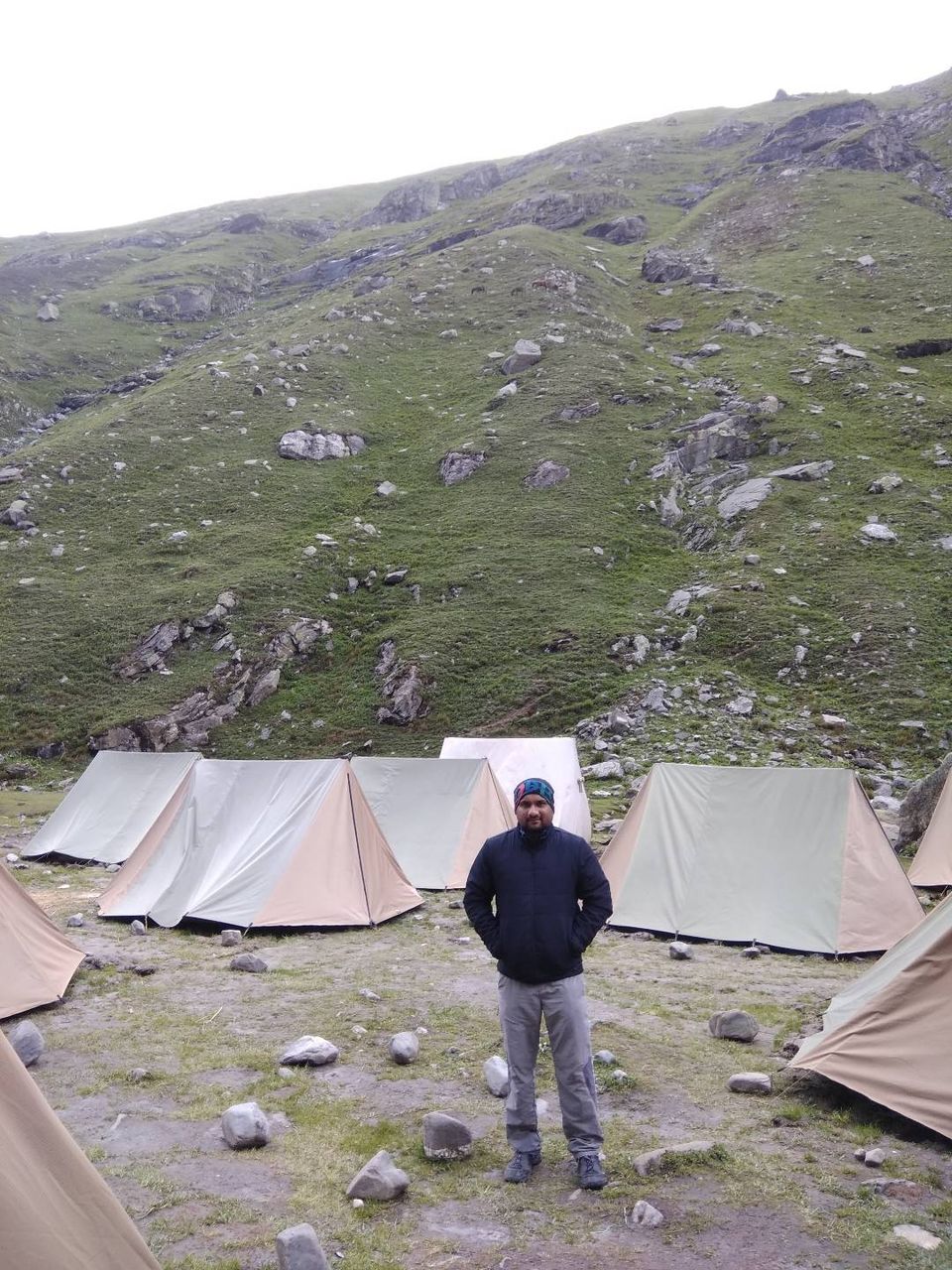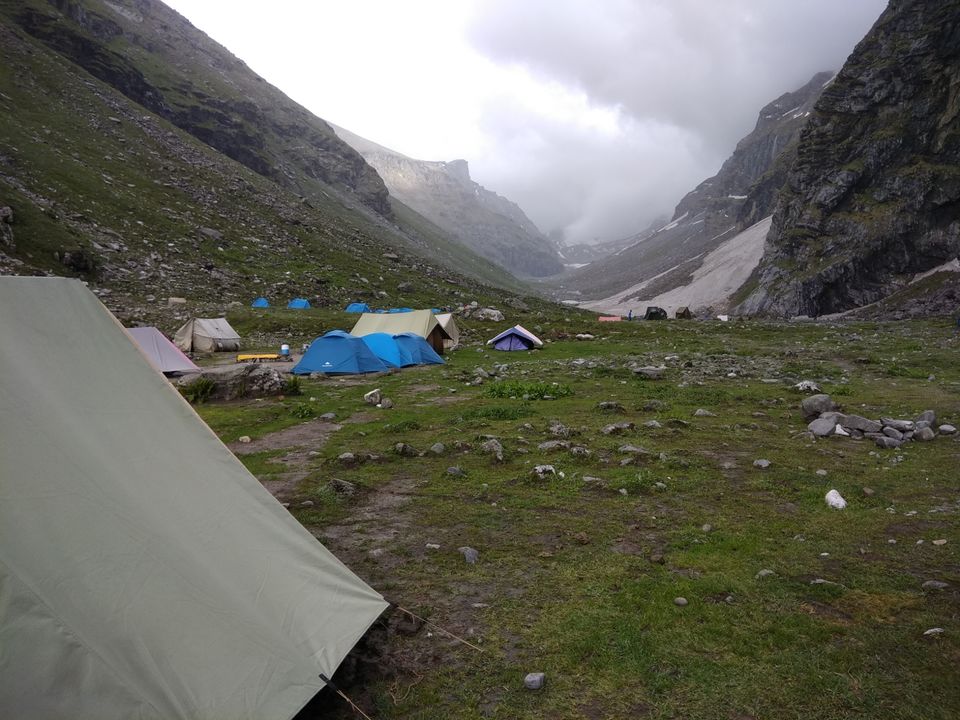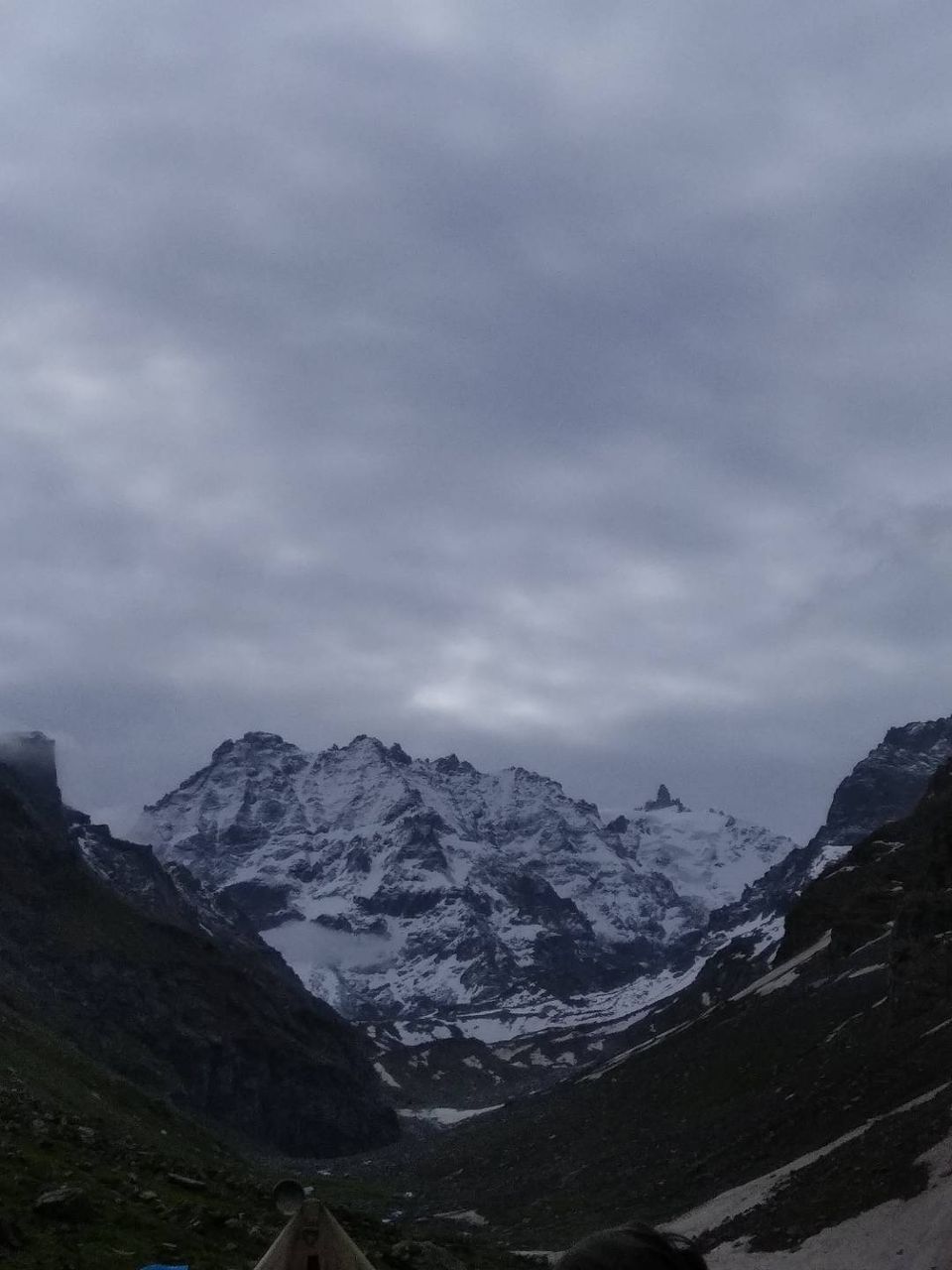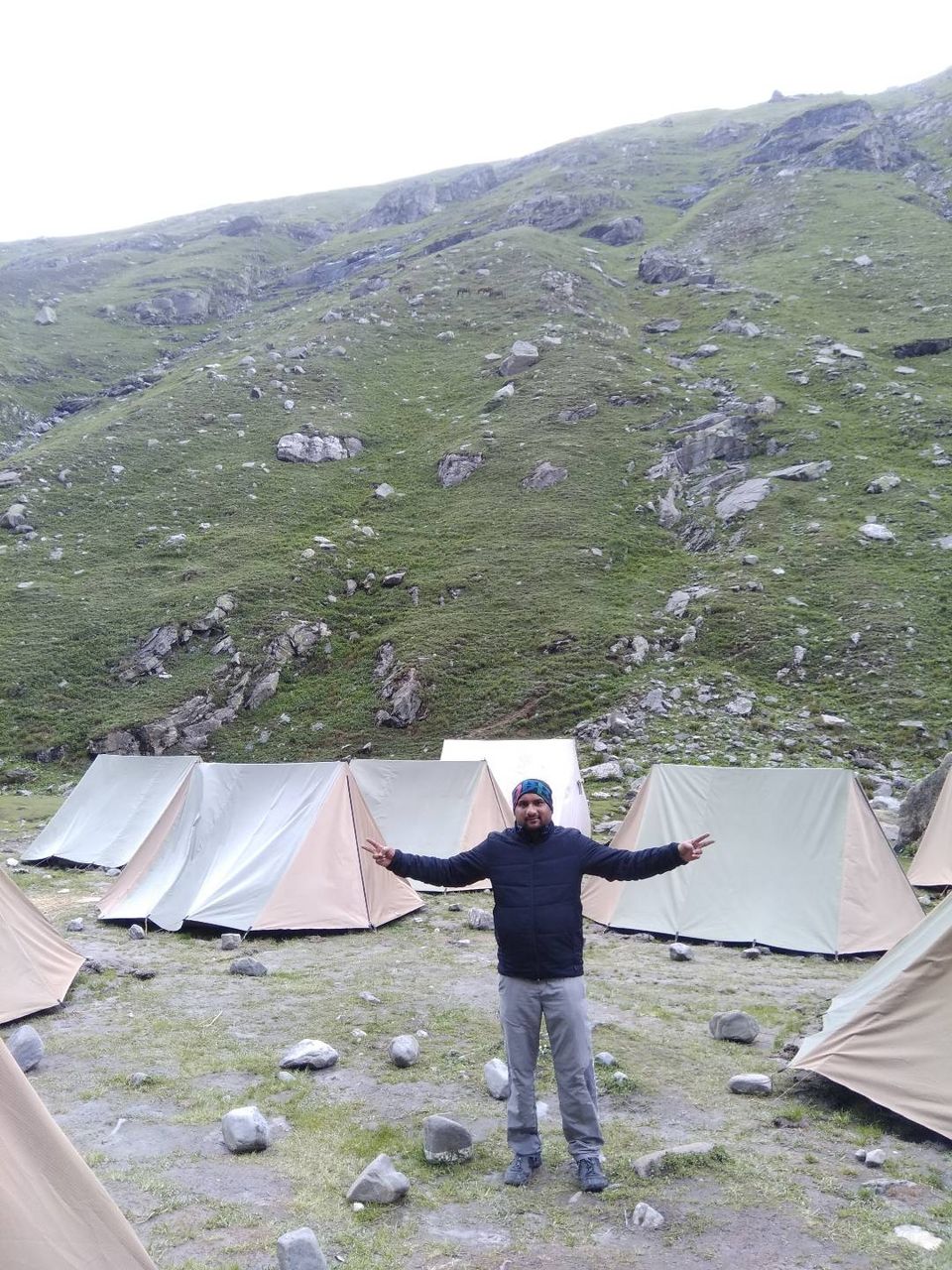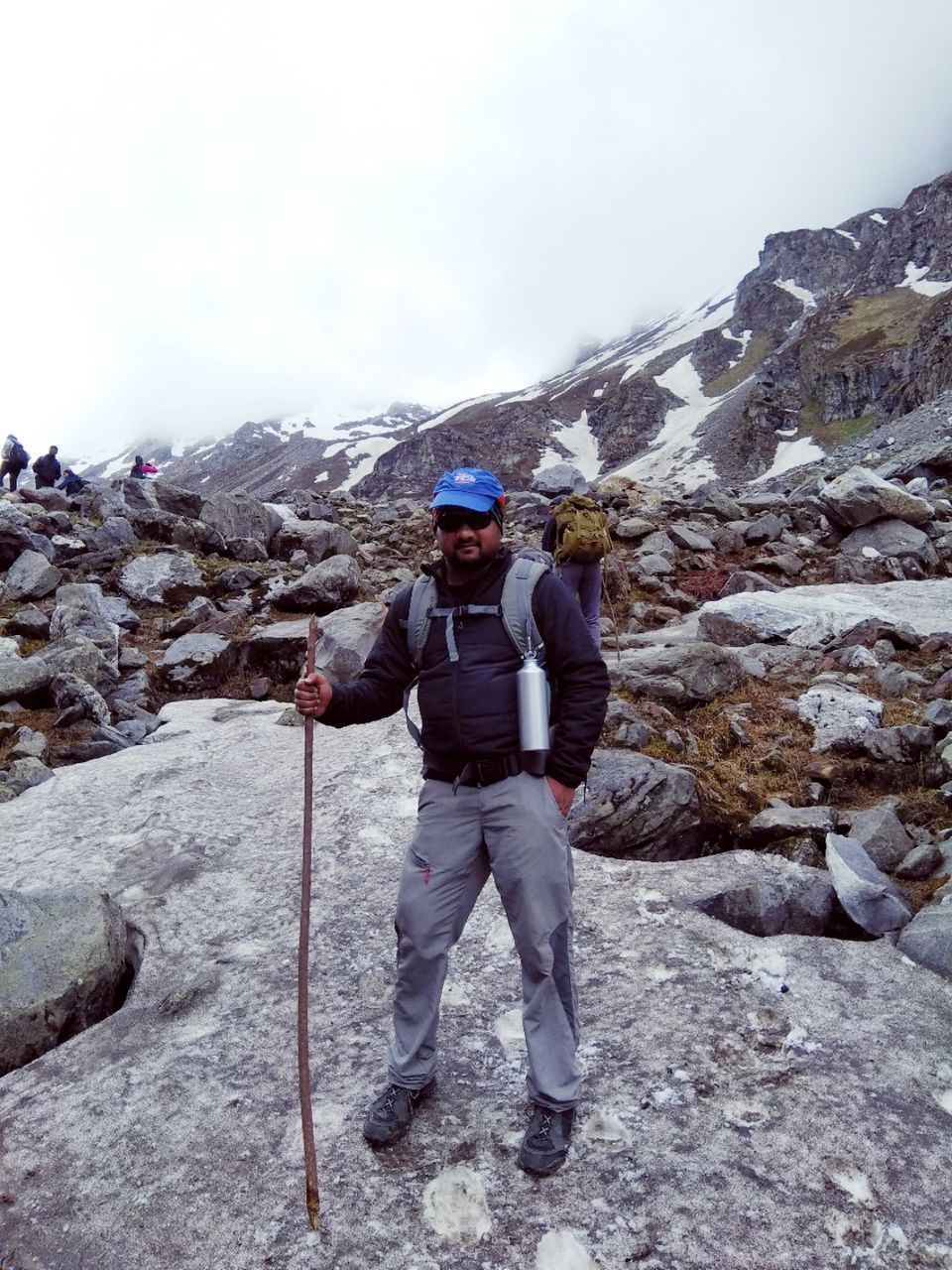 It was an amazing location, had a good tent stay and waked up with same schedule as previous day.
Today was summit climb and very long duration of entire trek. The way was covered with greenery, mountains and was raining and also snowing little bit.
Balu ka ghera to Hamta pass and back to Shia goru
Trek duration :8-9 hours
Level : Moderate to Difficult
Overnight stay at Shia goru.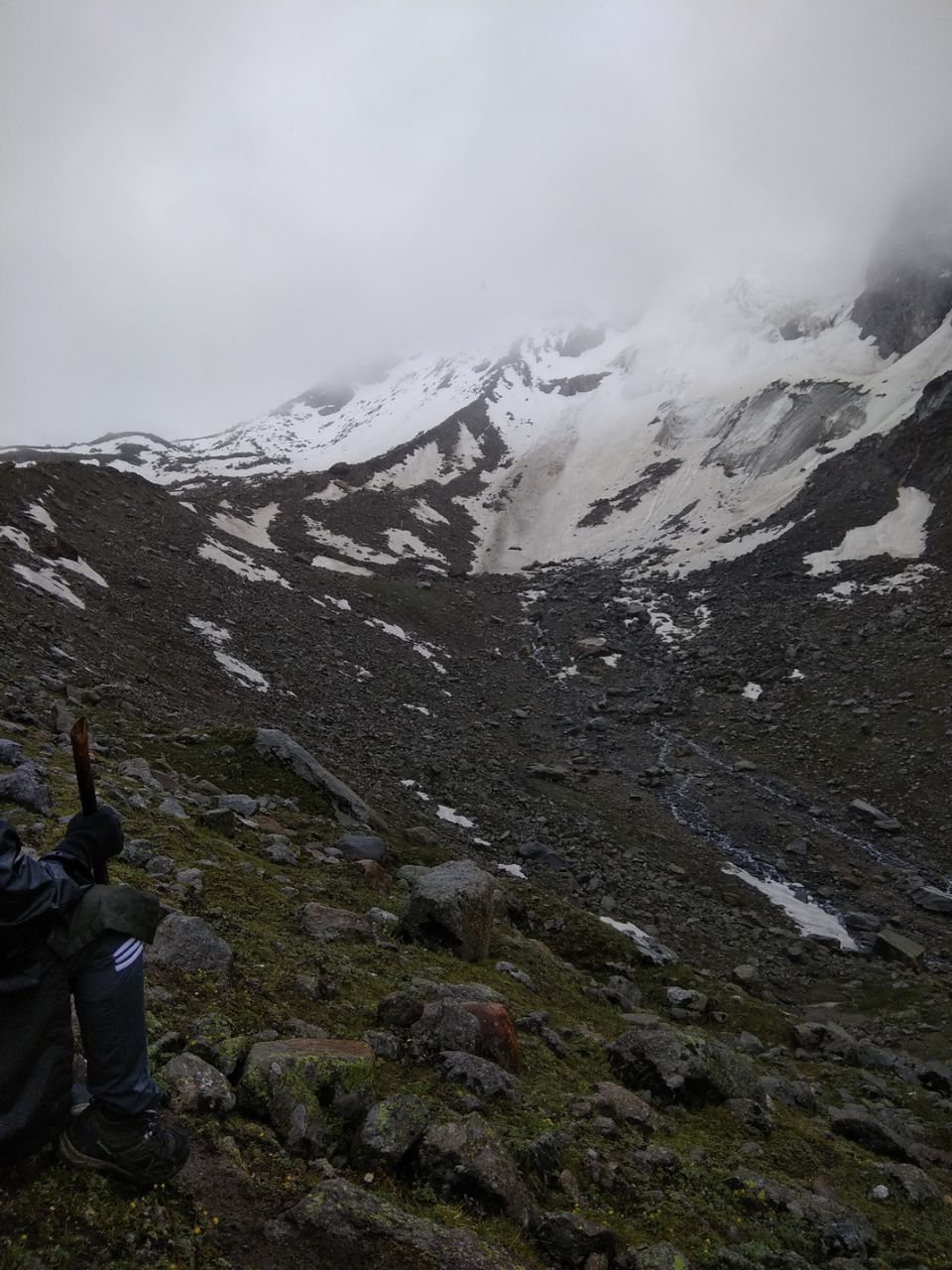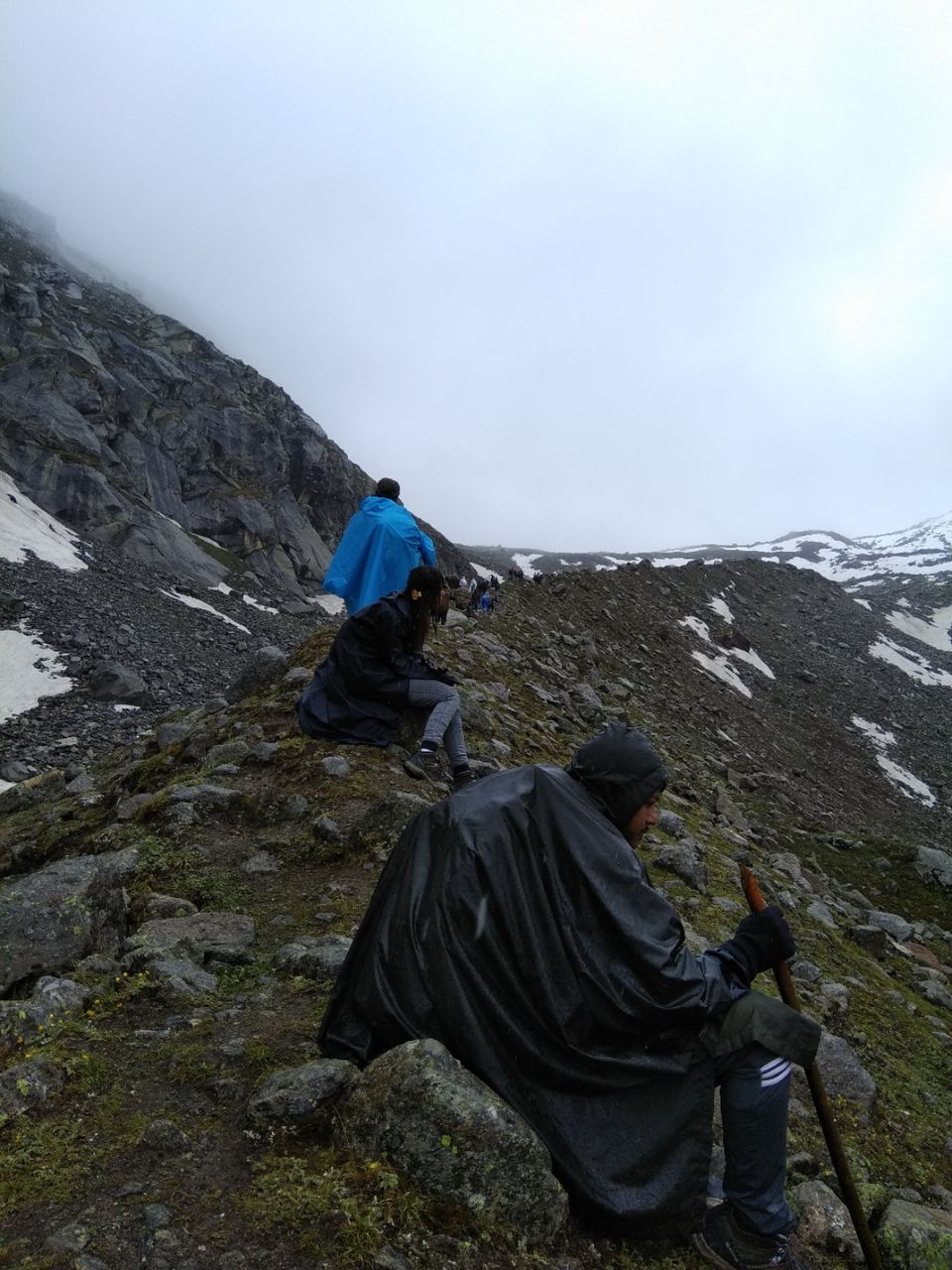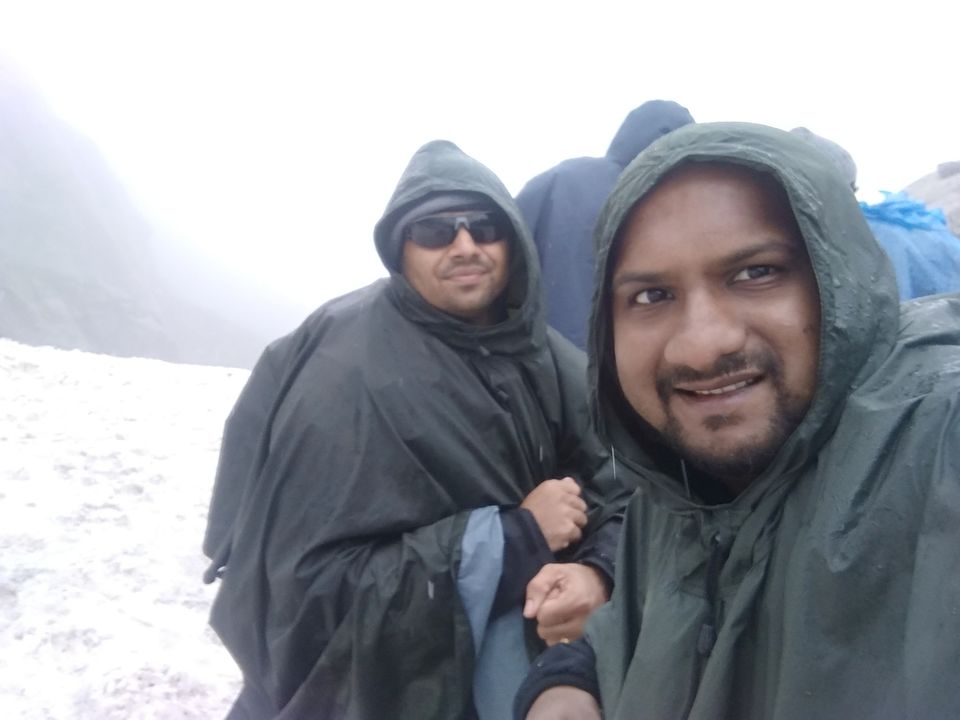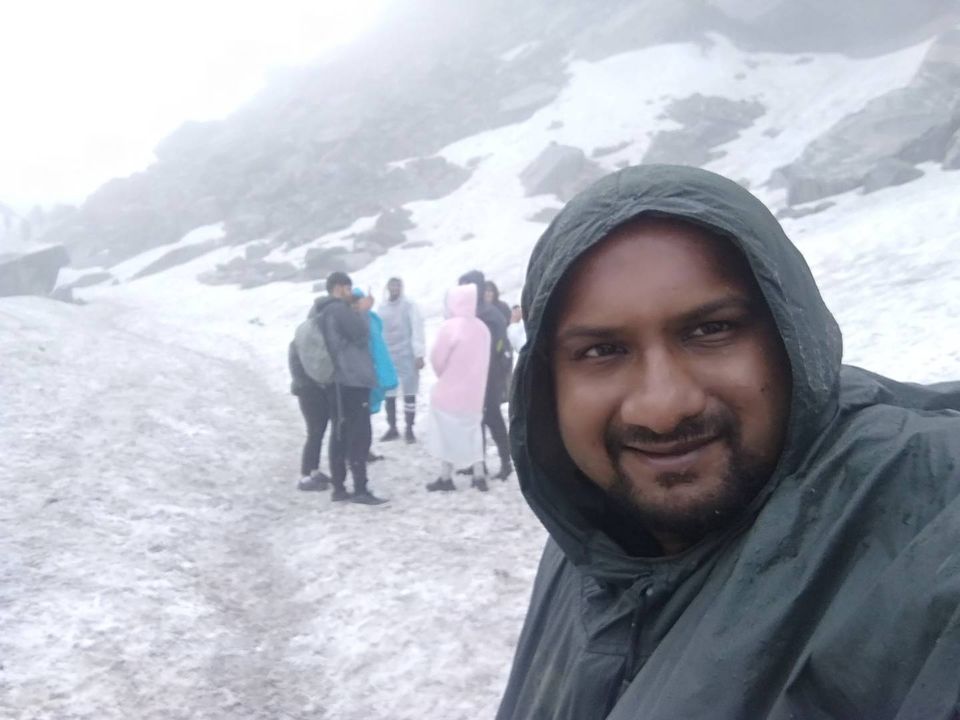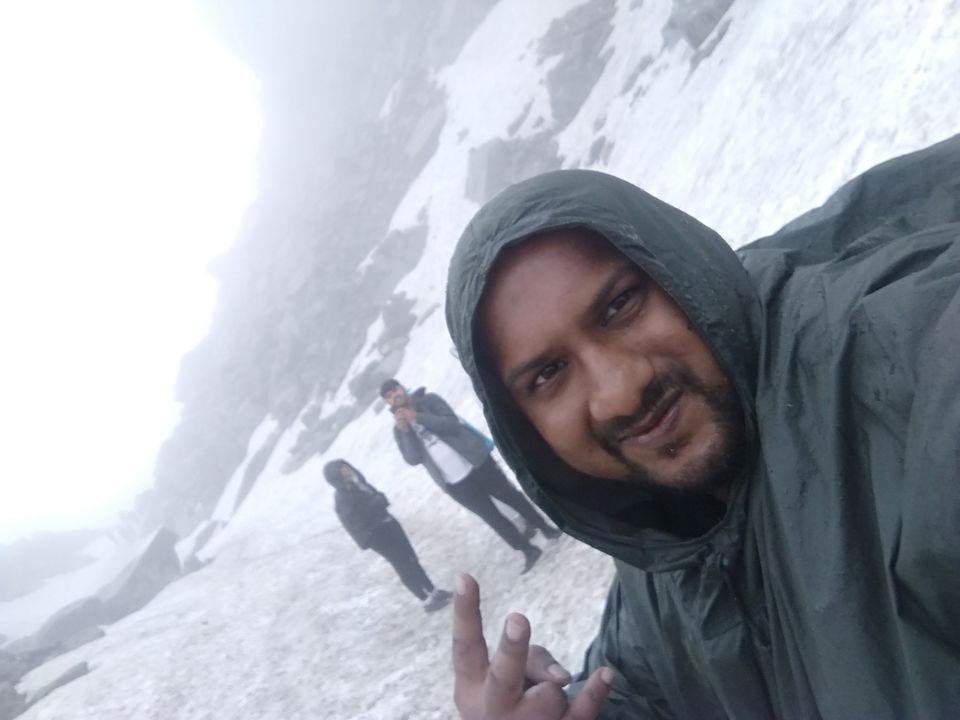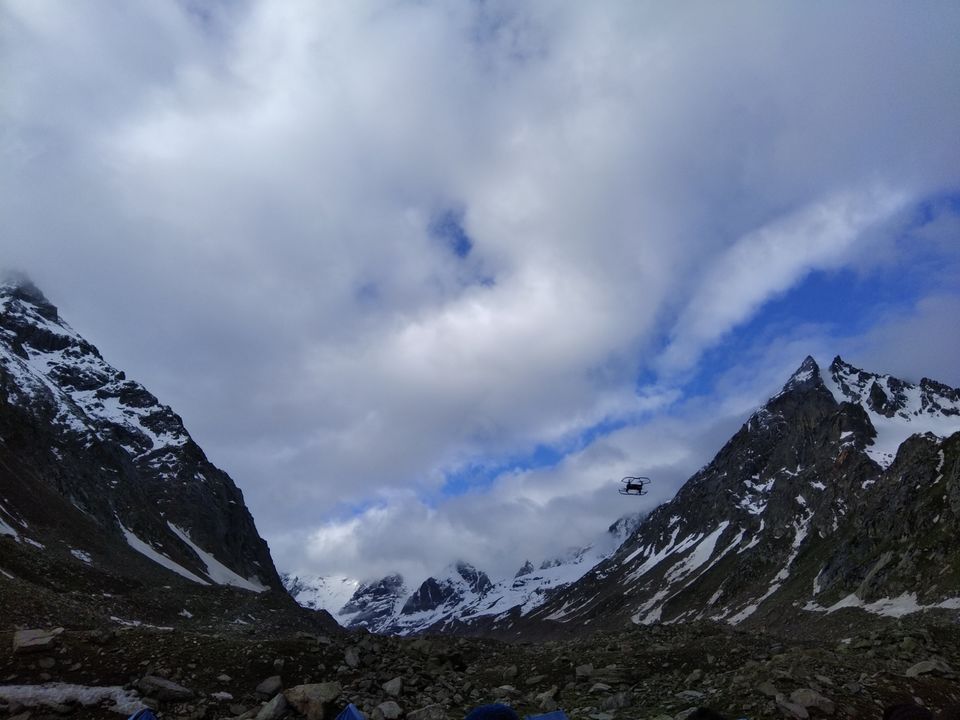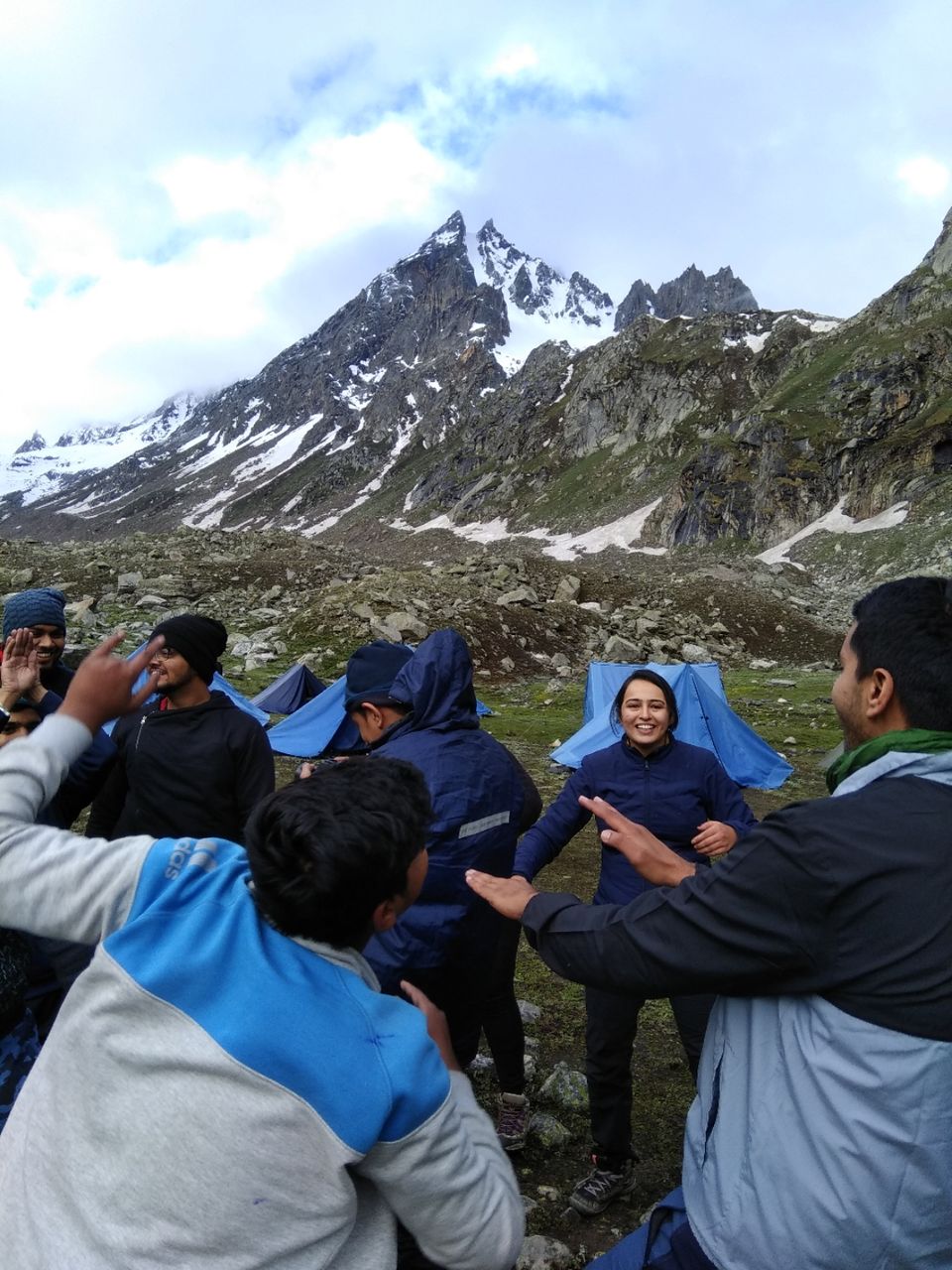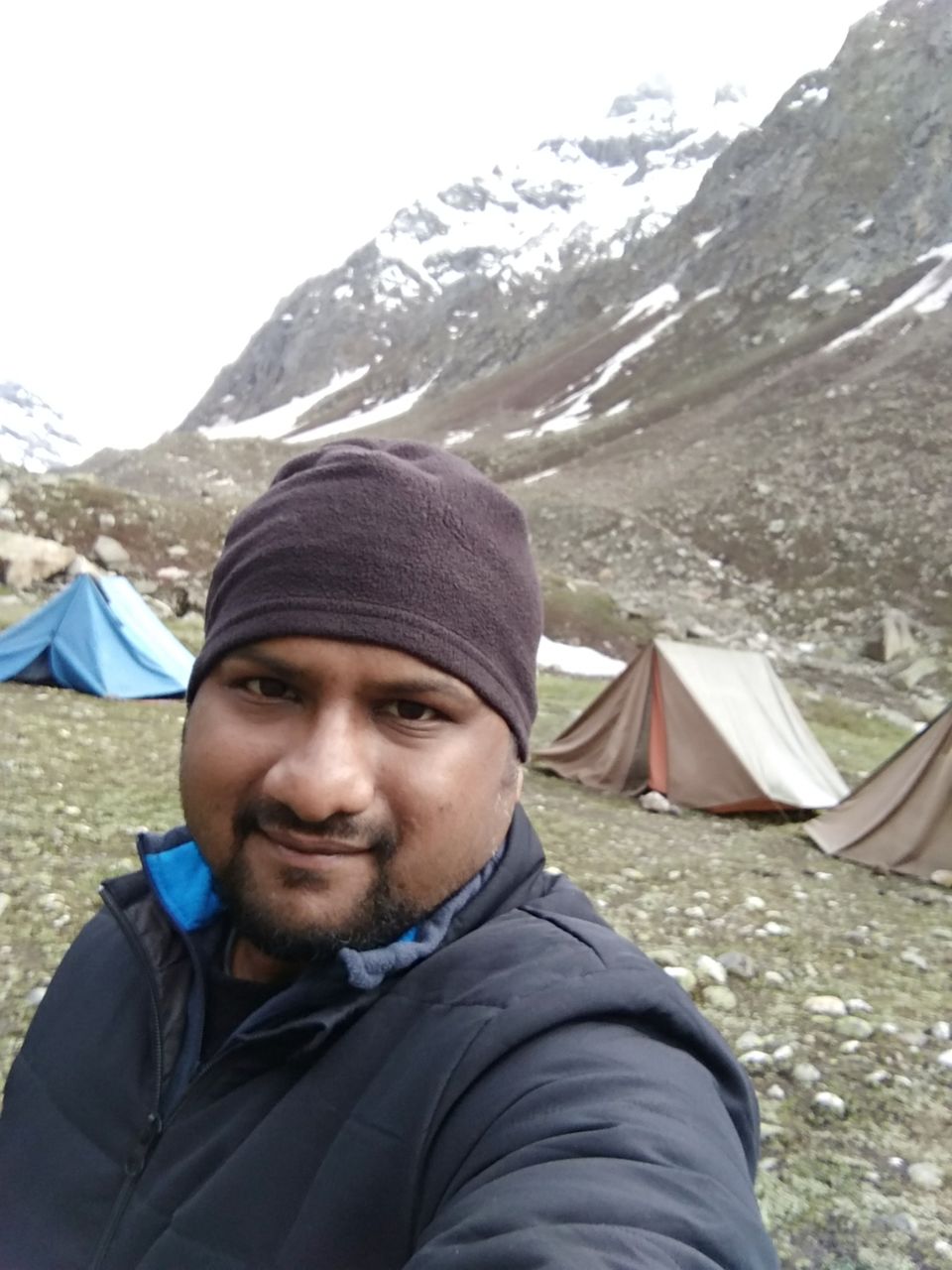 This day we started to descend down to Chatru base camp.
Trek duration : 3-4 hours
Level :Easy
Overnight stay at Chatru.
We had a great experience of river crossing and I can say it was an amazing and chilling.
Then next was travelling to Chandratal lake.
Trek group arranged a Jeep for all trekkers.
Duration to visit lake and return is total time of 6 hours
Chandratal lake is @14,300 feet above sea level.
The view is breathtaking and lot of people face breathing problems at that place because of the high altitude.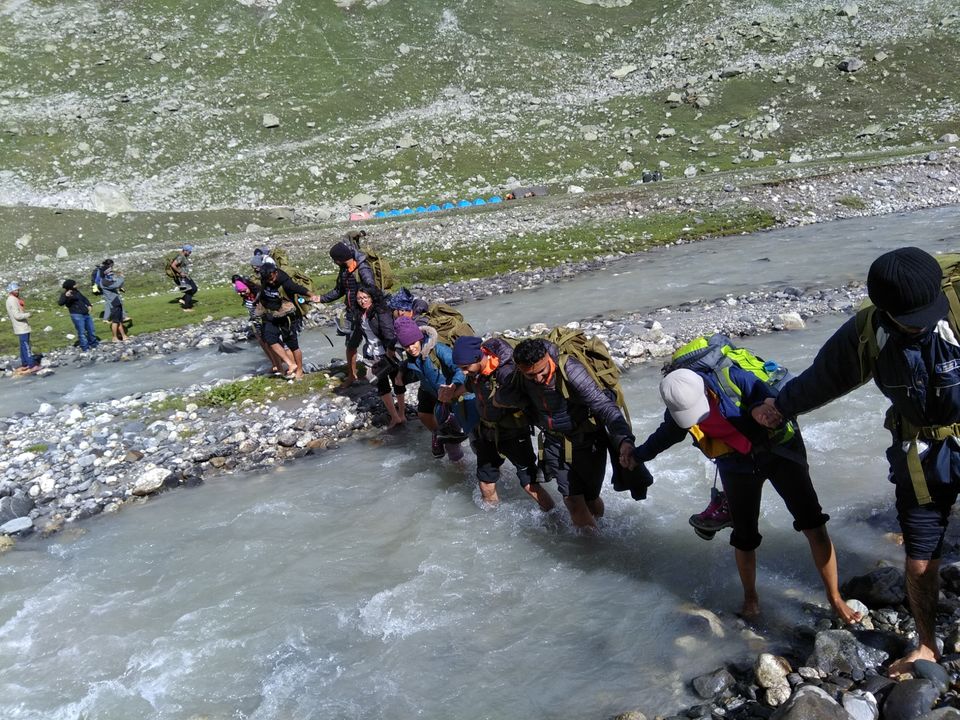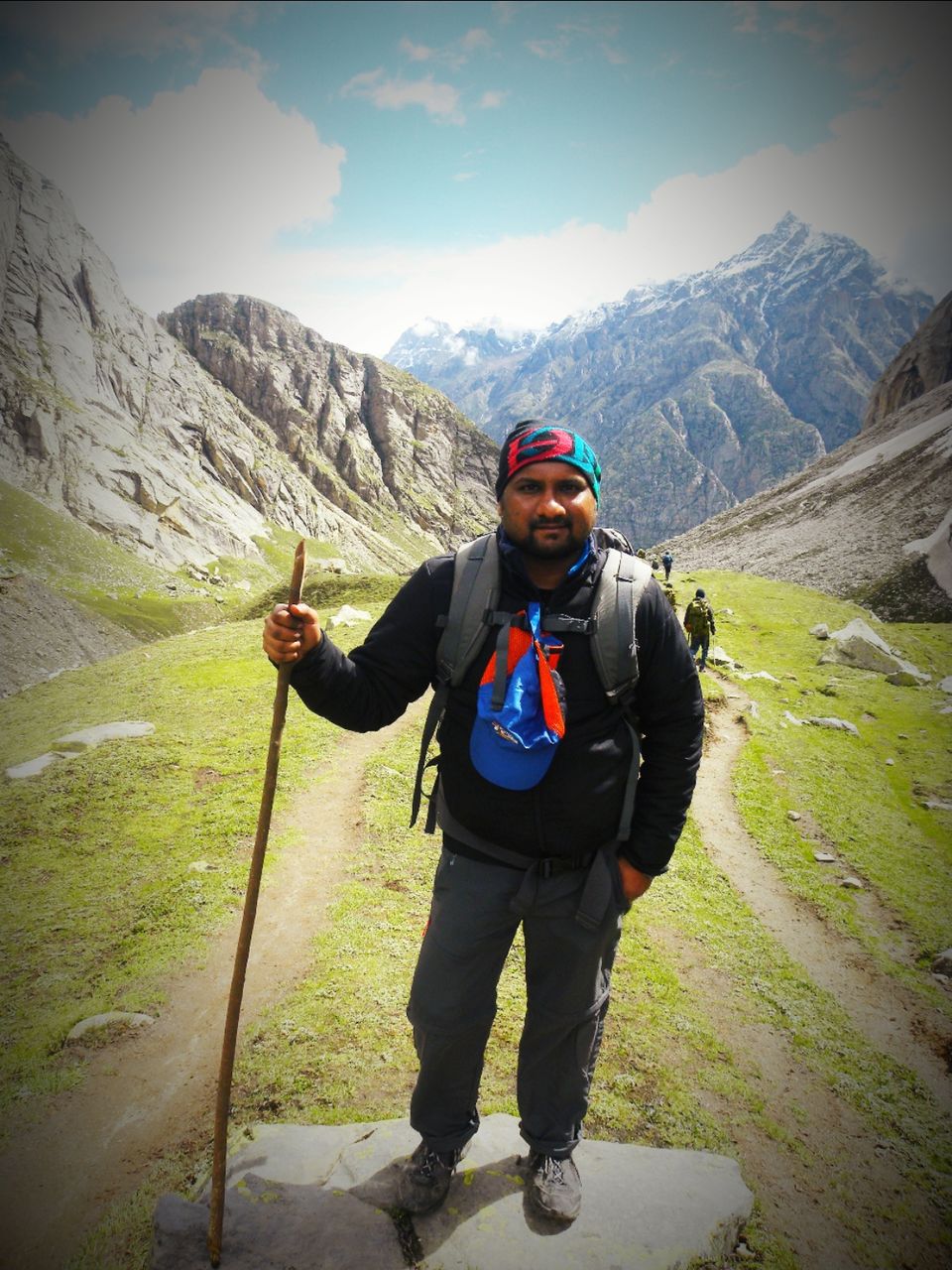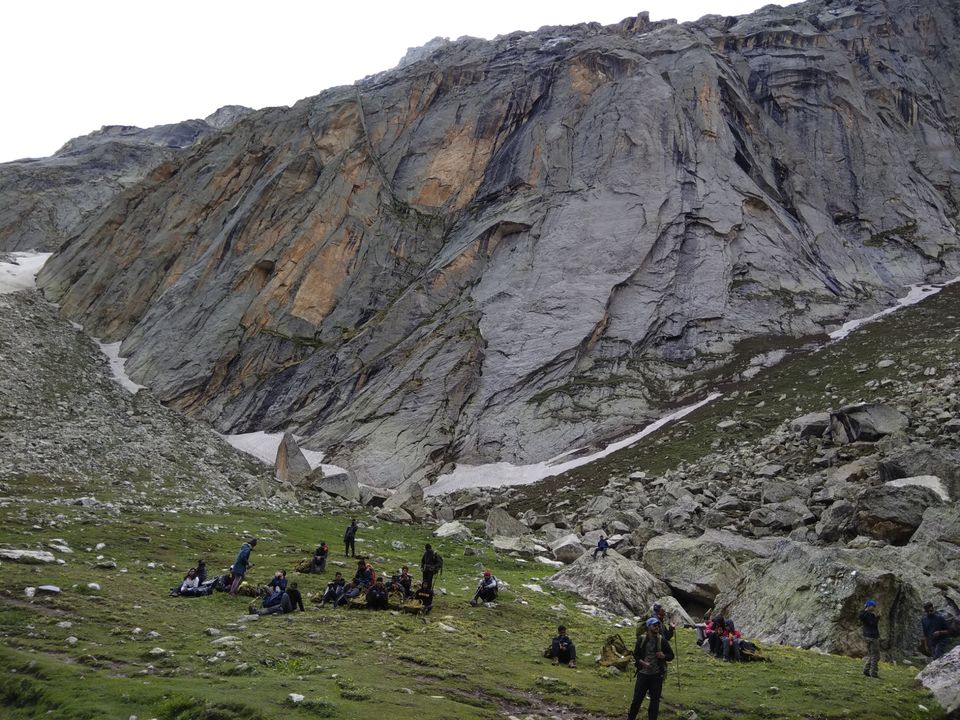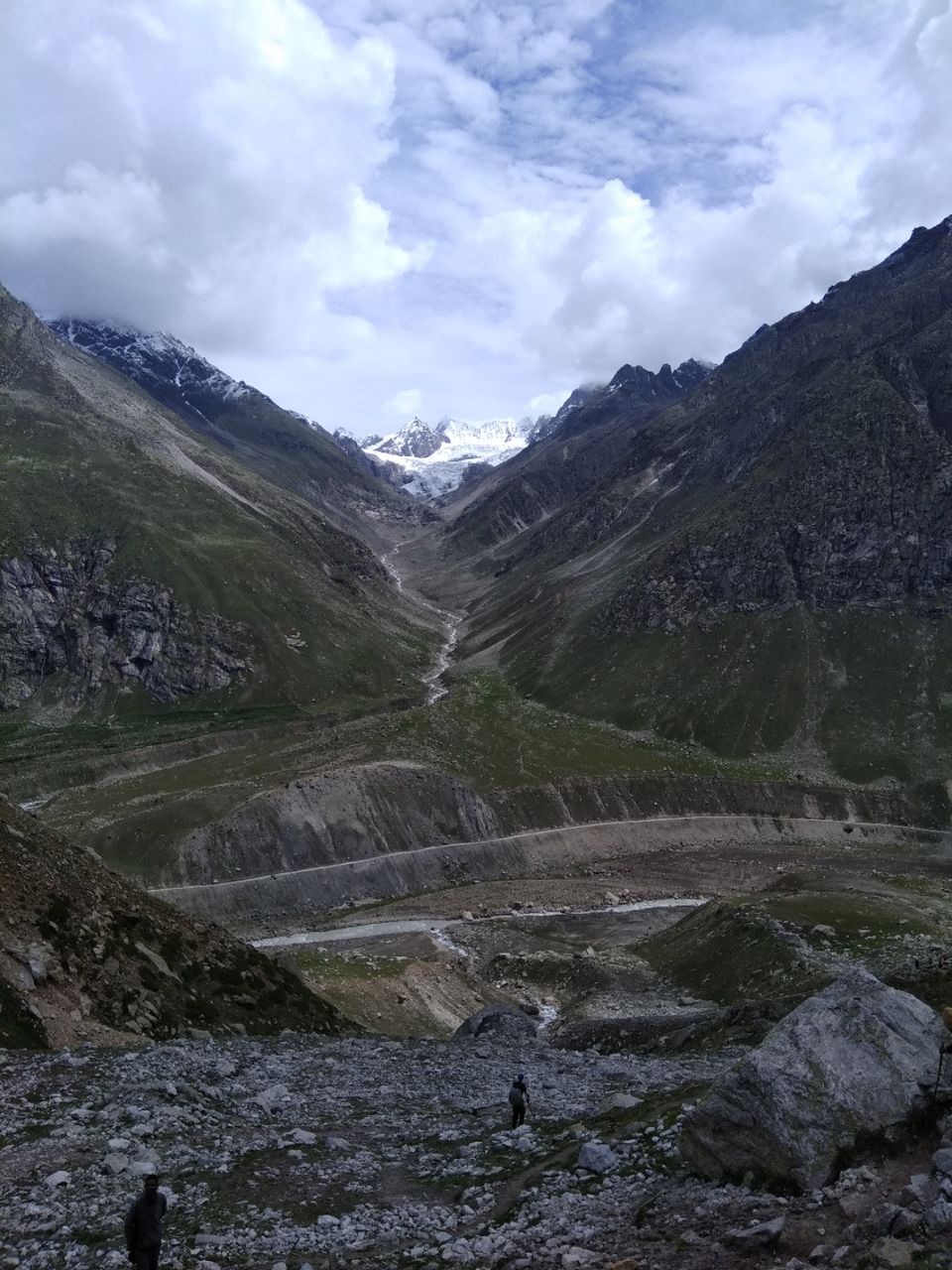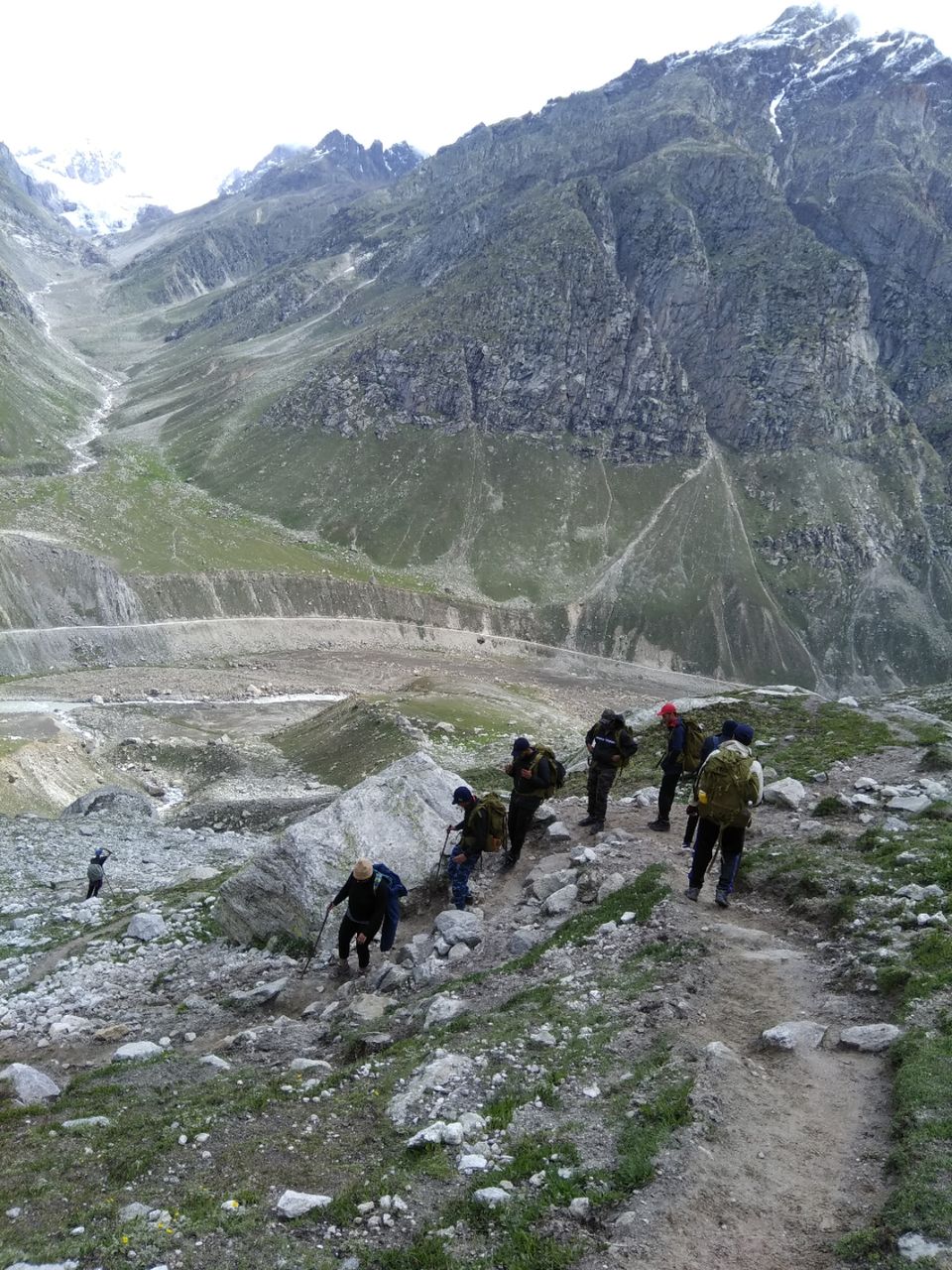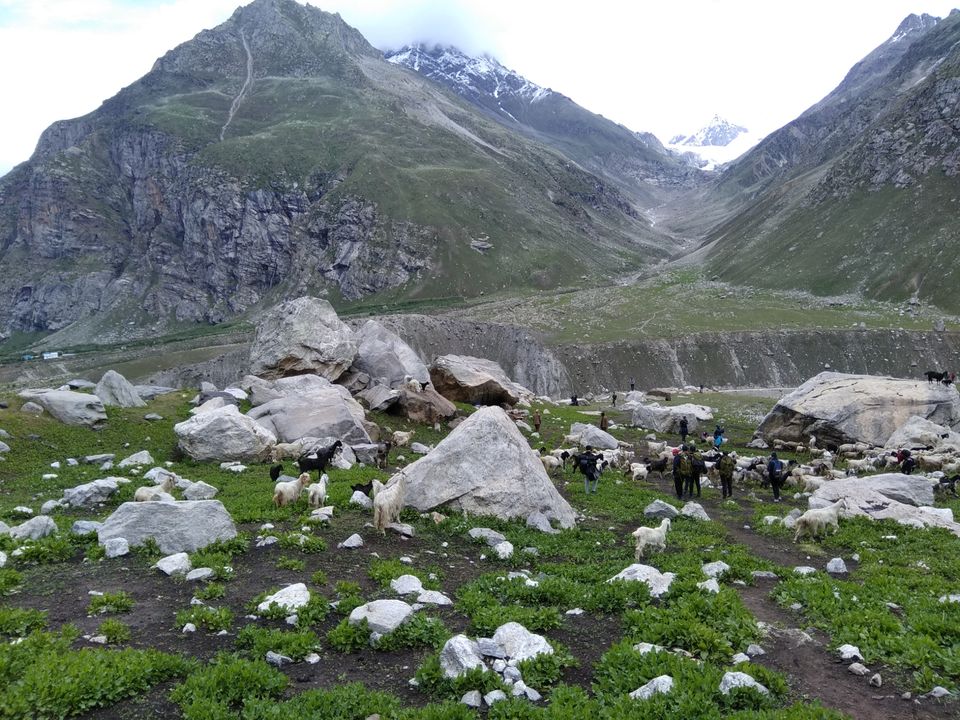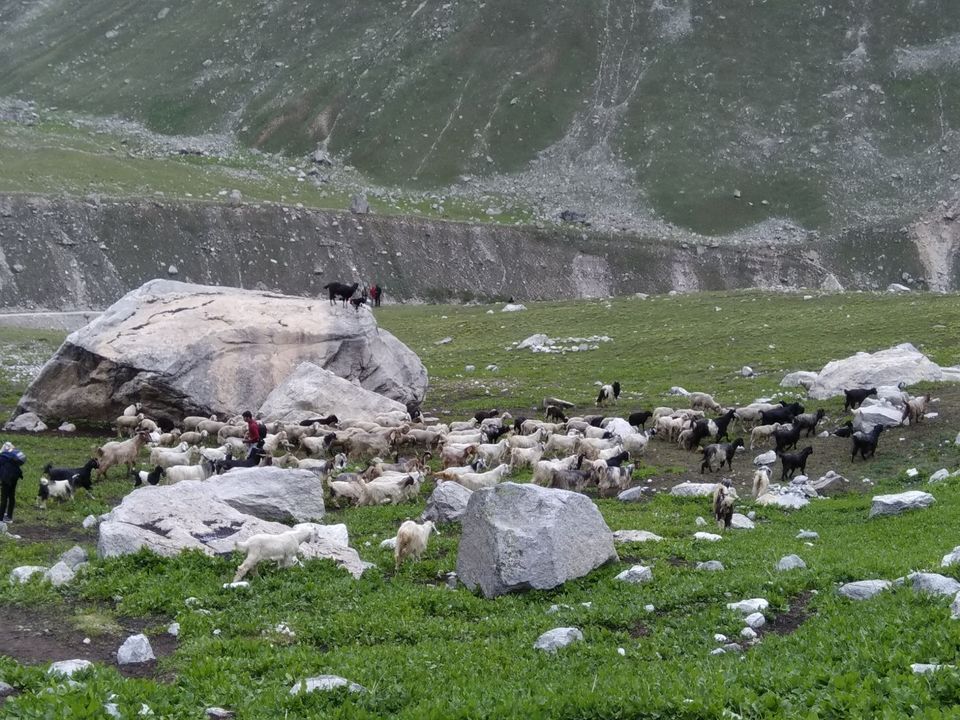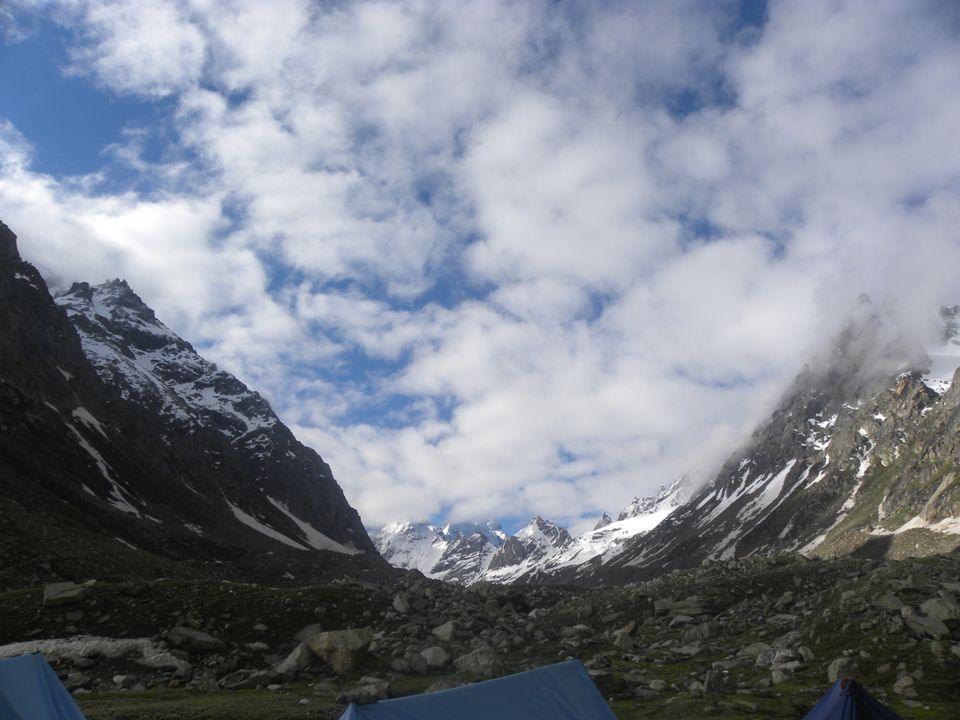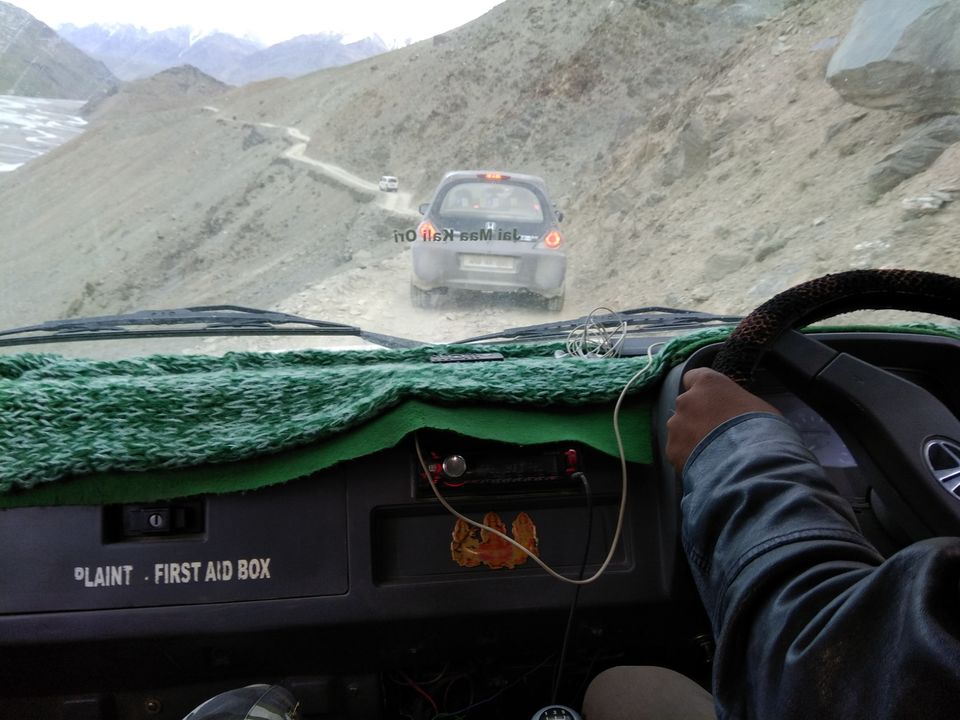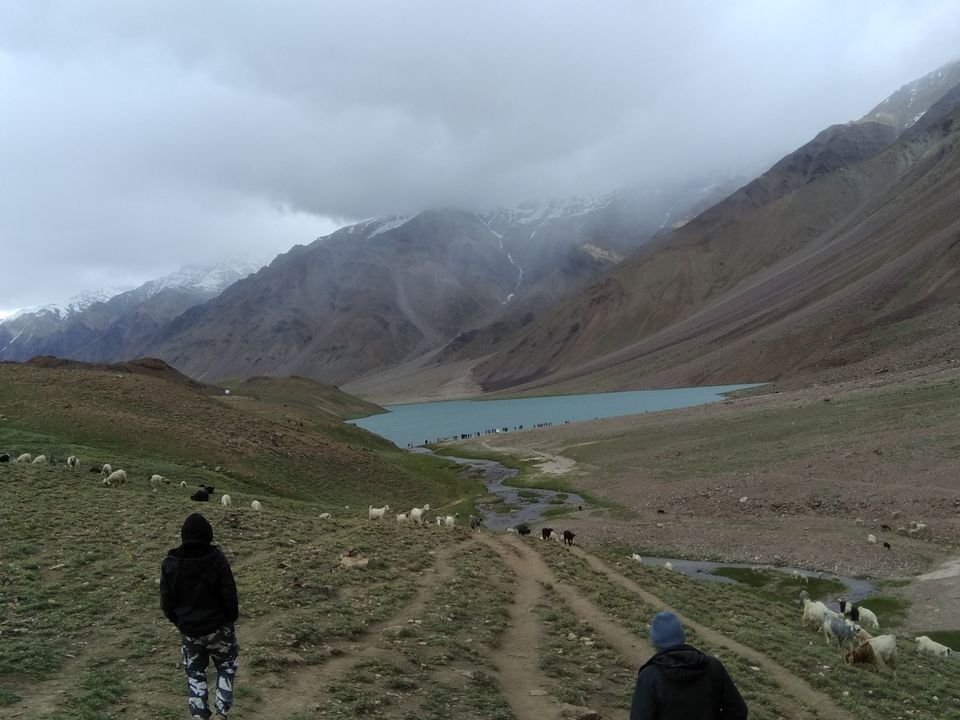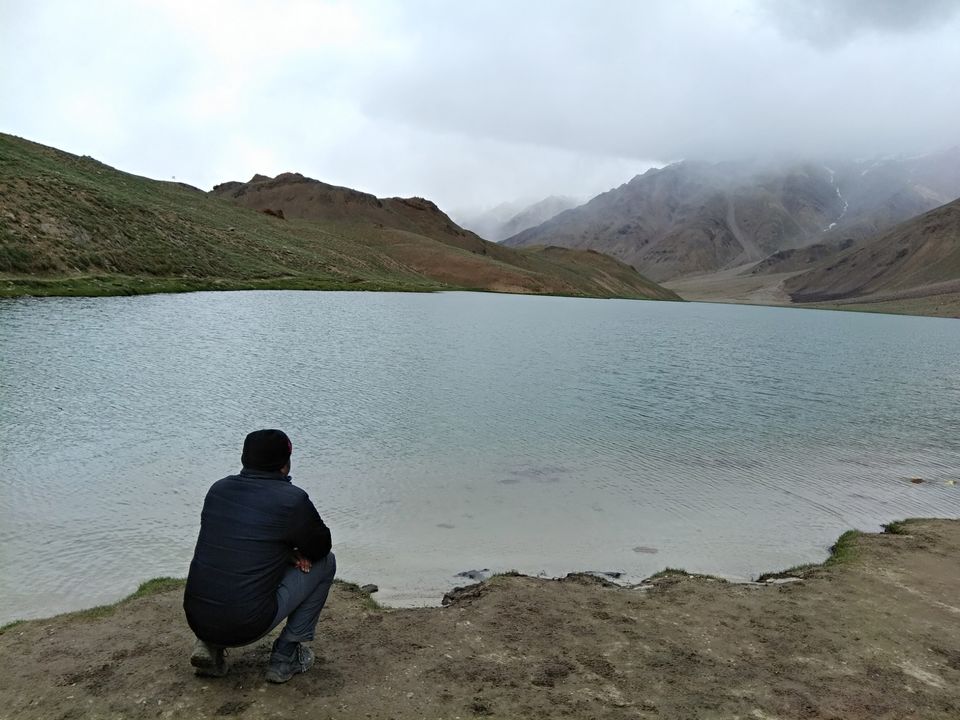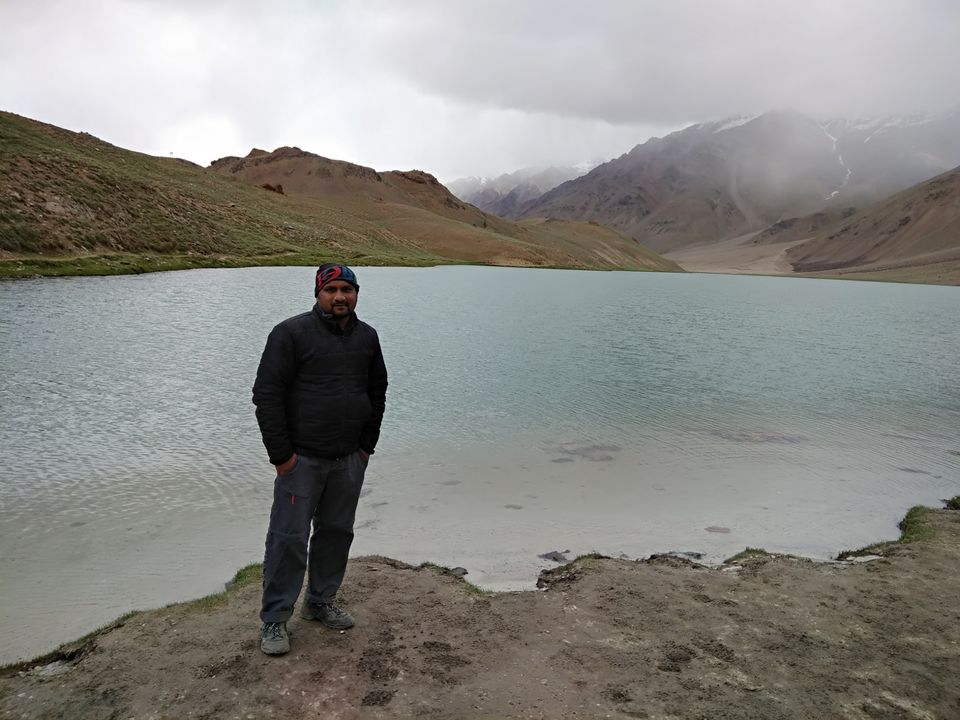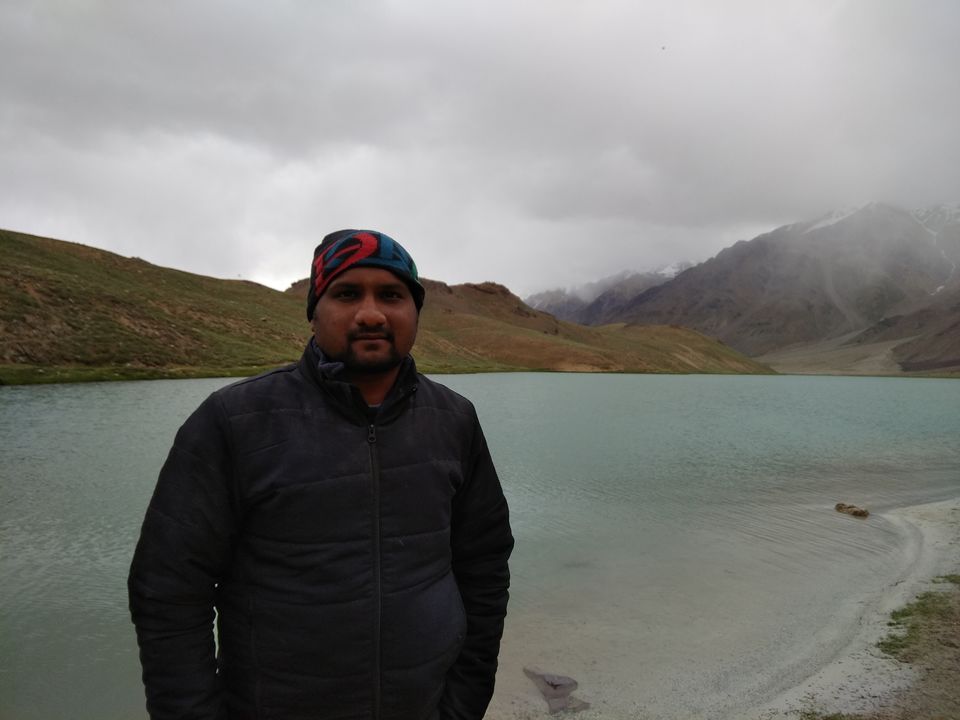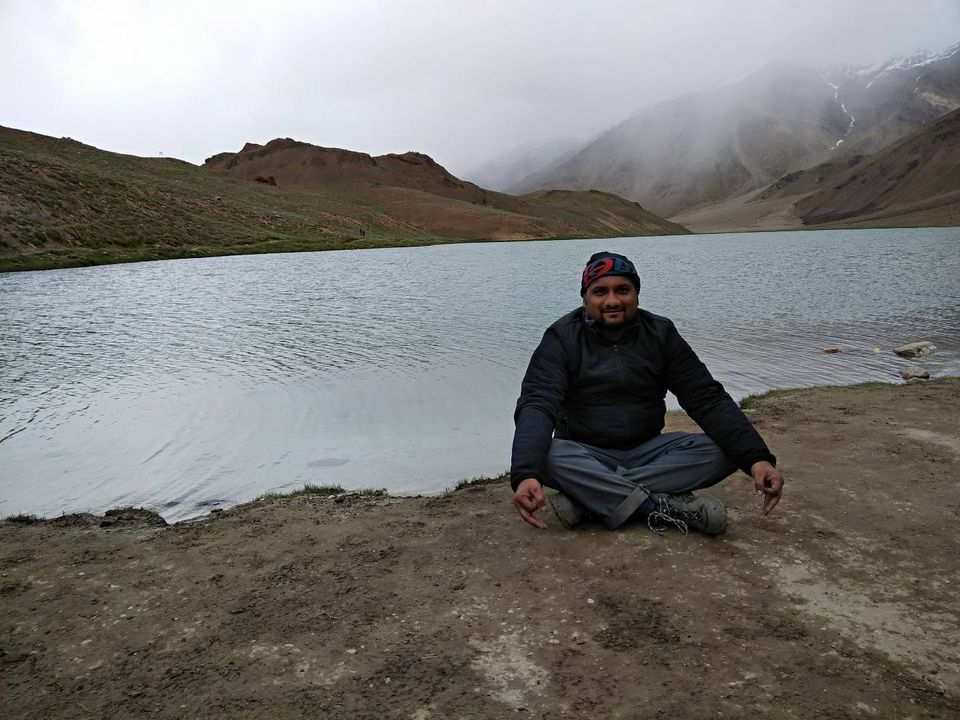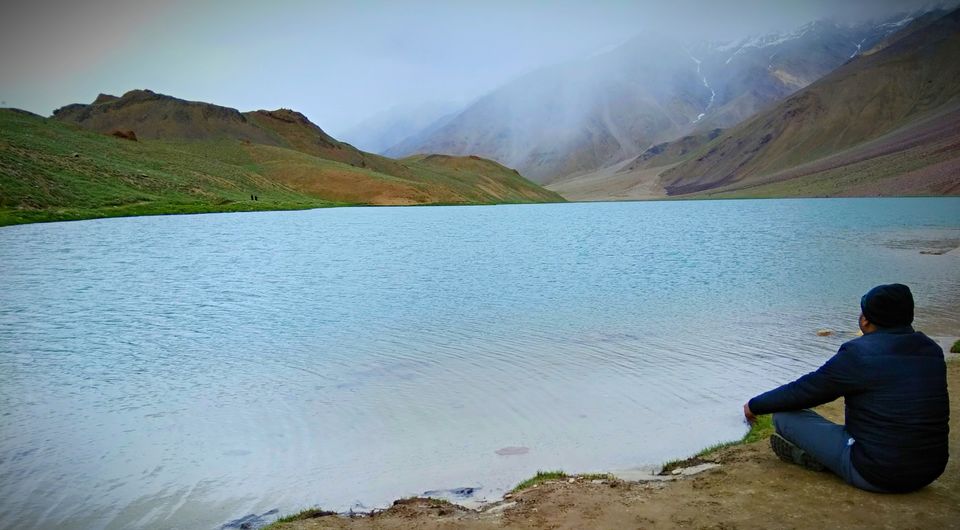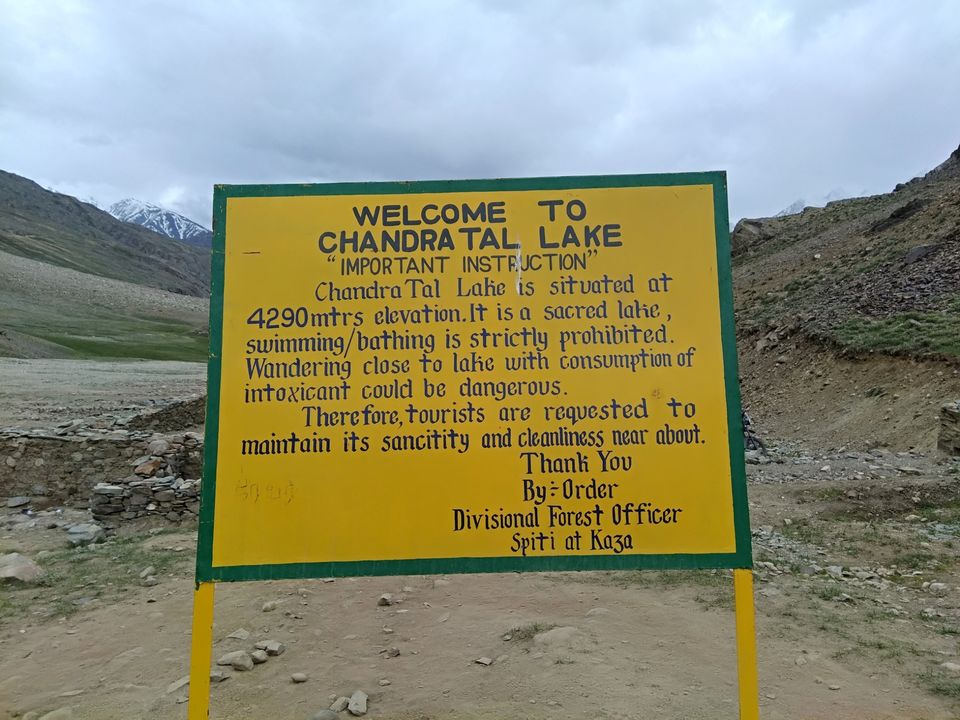 Final day to get down to Manali via beautiful Rohtang pass way.
Journey was by jeep and it took arnd 5-6 hours to reach Manali.
Thats the end of amazing Himalayan Hamta pass trek.
I recommend Kailashrath Treks
It costed :7500 Rs/head.
Temperature in day : 0 to - 5 degrees
During night :-5 to - 10 degrees.
One has to be mentally and physically fit for such extreme conditions and ready to face any kind of situation with positive mind to achieve this heights.
Best of luck!!! 😊