A lot of people may say that Manali is "been there and done that"! When they say Manali, usually, popular options like Old Manali, Hampta Pass and Rohtang Pass, come flashing to our mind. However, hiding amidst these popular neighbours are a few relatively unexplored blissful paths. Read on, to discover:
Option 1: Lambadug Trek
Duration: 6 to 7 hours
Trail: Manali – Lamadugh–Manali
Altitude: 3018 m/9900 ft
Gradient: Moderate
This uncharted trek starts from the Hadimba temple. In local language,Lamadugh, means long and deep. The trail is moderate, unwinding into Pine, Oak, Chestnut, Maple, and Cedar forest. For a short one day trek, it offers a lot, such as sweeping views of Manali, a distant view of the Manalsu glacier, the Dhauladhar and Pirpanjal ranges including Hanuman Tibba, Deo Tibba and Rohtang Pass.
How to get there:
Note: This trek begins with steep patches and there is no water source after Manali
–Local buses are available from Manali
–It is a short distance of 2.7 km (10-15 minutes), so it can be easily walked
–Hire an auto/taxi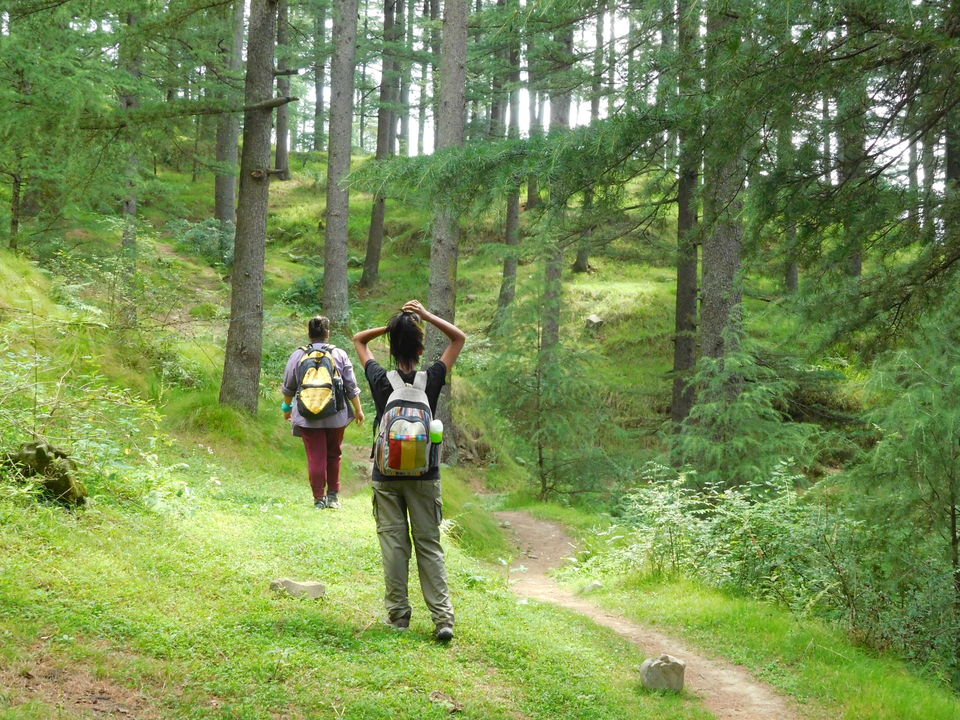 Option 2: Goshal Village
Duration: 1 hour
Trail: Manali-Old Manali-Manu temple-Goshal-Old Manali
Altitude: 1189 m/3900 ft
Gradient: Easy with some steep patches in between
How about a short hike before hitting Old Manali?
This trek starts from the Manu temple. This is for those who want to explore an un-concretised Himachal, with wooden homes as old as seven hundred years. There is a clear sign board right before the Manu temple that points towards the starting direction of the trek. Narrow paths surrounded by apple orchards and pine trees lead up to the Goshal village. This is a relatively unexplored trail,embarked upon usually by villagers.
How to get there:
–Manali to Old Manali, is a short distance of 3 km (15-20 minutes), so it can easily be walked
–Hire an auto/taxi till Old Manali
–From Old Manali, hike upto Manu temple, another 3 km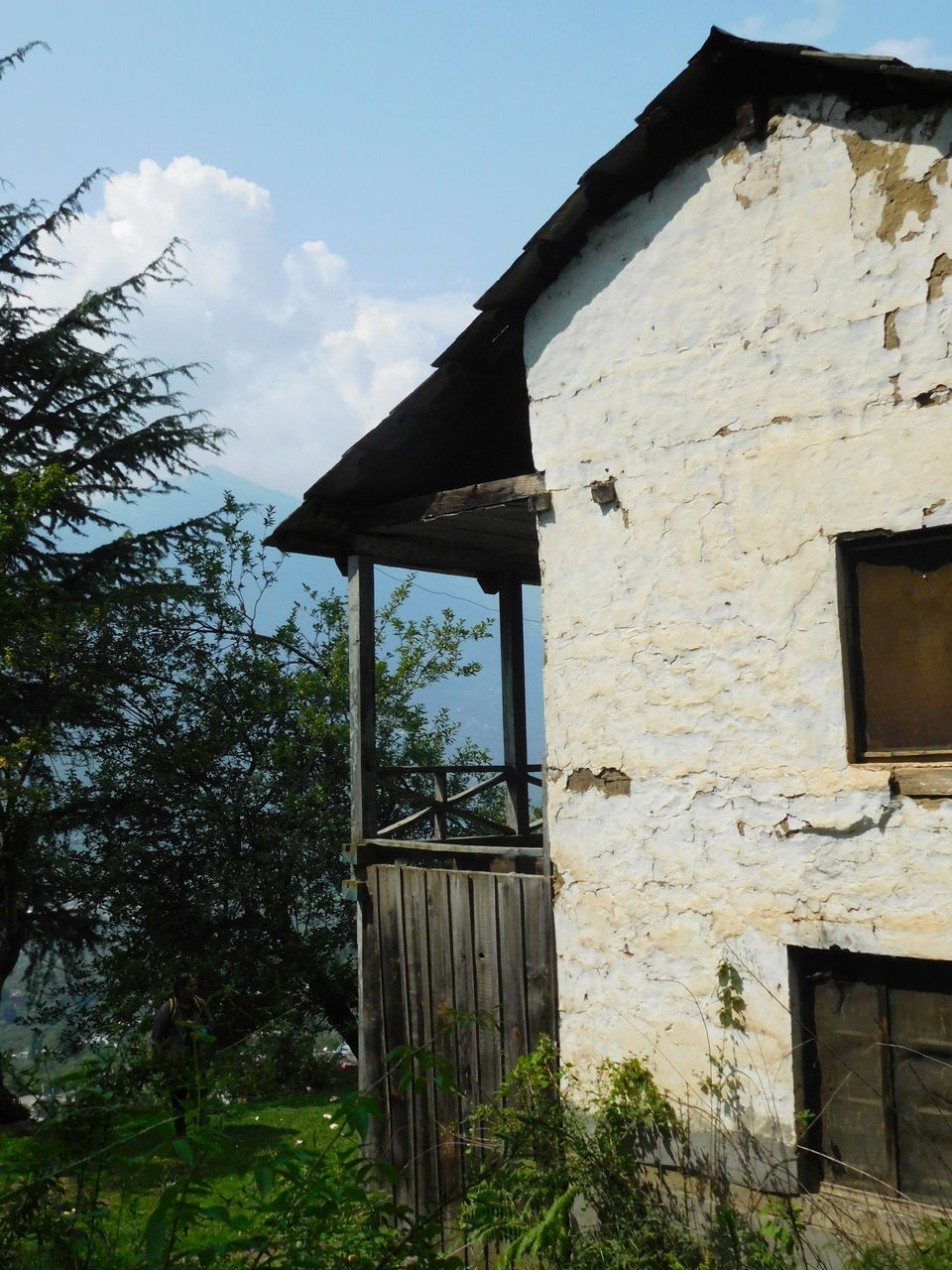 Option 3: Chakki Nala to Rumsu Village
Duration: 4 to 5 hours
Trail: Manali- Prini- Jaggatsukh- Chakki Nala -Rumsu
Altitude: 2700 m/ 8858 ft
Gradient: Moderate with a few steep patches in between
Rumsu, is an ancient Himalayan village of around 1000 years. It has an old world charm to it. It is also the base camp of Chandrakhani Pass trek that leads you to Malana.
A quick 45 minutes drive from Manali leads to a steep gradient trek from Chakki Nala to Rumsu village.
Outdoor lovers enjoy the moderate hike through deodar forest and apple orchards, while crossing beautiful old wooden houses, rushing Beas and lush greenery around. This unexplored trail is only used by the villagers as of now. The trail leads us to a school at Rumsu village and further to the temple and Panchayat area of the community.
How to Get There:
–Take a cab from Manali to Jagatsukh leading to Chakki Nala drive. It is a 45 minutes hour
–There is a tea stall near Chakki nala. The trek starts from here, leading to a forest trail
–From the Chakki Naga it takes around 1.5 to 2 hours to reach Rumsu.
Option 4: Prini Village to Banara Village
Duration: 3.5 to 4 hours
Trail: Manali- Prini- Banara- Manali
Altitude: 1189 m/ 3900 ft
Gradient: Easy – Few Steep Slopes
Prini village is just 4 km away from the hustle bustle of Manali. From the road head right across Serenity hotel starts the trek to the quaint Banara village. This is an easy trail where a silent forest of oak and pine, keeps the traveller's heart humming. This trail is usually taken up by villagers and is well preserved. Kathkuni traditional wooden homes and Manali-scape, makes the village look like straight out of a post card. It ends at the Banara temple, where sacrifices are made till date. In case you decide to go on, just one hour ahead of the Banara temple, the trail will elevate you to mountains from where you can get an aerial view of Manali with Friendship peak overlooking it.
How to get there:
Bus:
–There are regular local buses from Manali mall road to Prini, that charge as low as Rs. 10
–Take an auto/taxi from Manali mall Road to Prini
Note: It is advisable to carry packed lunch, as there are food joints available in the middle of the jungle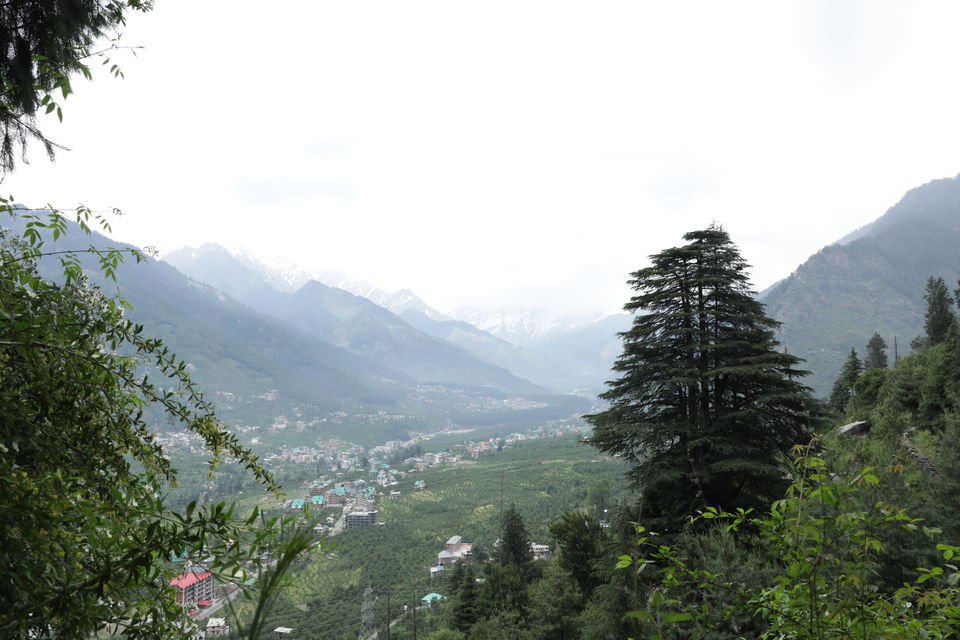 Option 5: Try Siddhu near Jana Waterfall
Duration: 2 hours from Naggar (including travel on the road)
Trail: Naggar- Jana village- Jana waterfall
Altitude: 1189 m/ 3900 ft
Gradient: Easy – Few Steep Slopes
Jana water fall is situated in the quaint hamlet of Jana. Instead of stopping at the food stalls near the waterfall, follow the trail beside the waterfall. It is a short and easy hike and unfolds into a jaw dropping view of the waterfall surrounded by snow clad mountains overlooking deodar, pine trees and apple orchards. After a refreshing dip in the pool, one must try Siddhu.
Siddhu is a traditional Himachali dish, made of wheat and yeast; served with ghee (Clarified butter)! Out of the 15 food joints that I tried Siddhu in, the one served near Jana waterfall is something I vouch for!
How to get there:
–Jana village is just 12 km away from Naggar.
–There is 15-20 minutes hike from the Jana bus stop to Jana waterfall. The trail that leads up to the Jana falls is breath taking.
–Bus: Several local buses ply from Naggar to Jana as early as 9 in the morning
–Hire a local taxi
Please remember:
–Wear comfortable Trekking/Hiking shoes (shoes with a thick sole)
–Carry a water bottle
–Day pack/small bag and keep your essentials in it
–It is advisable to carry packed lunch/snacks
–A local guide may not be required for most of these trails, however, it is still advisable to keep asking around
–On the above mentioned trails, network is availability, mostly
–ATMs are available in Manali and Old Manali. Yet it is advisable to carry cash
–Choose to stay in a nearby village, such as Prini, Jagatsukh, Naggar, a little far war from the clustered Manali Mall road
-Do not miss a visit to the lively market of Old Manali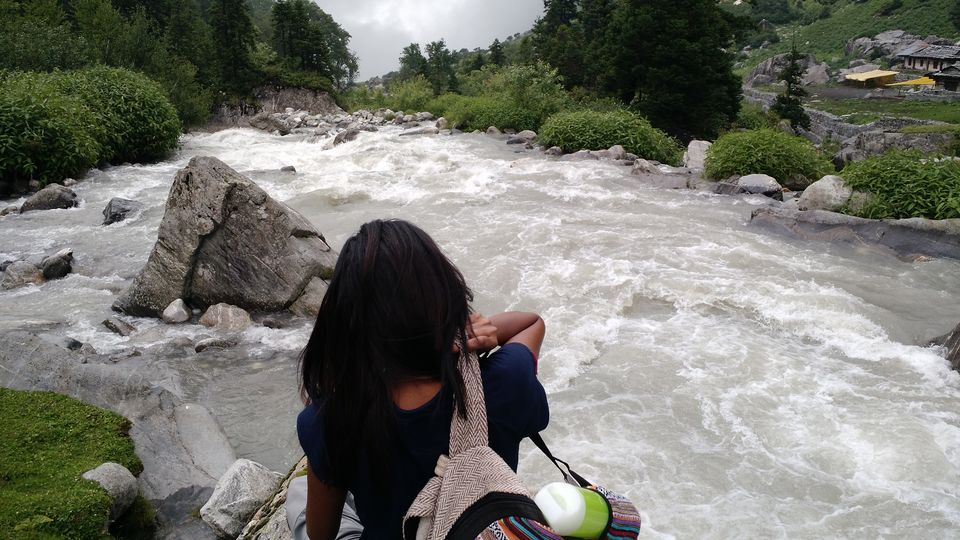 Frequent searches leading to this page:-
delhi to manali road trip, manali road trip from delhi, places to visit between delhi to manali , delhi to manali tour package for group, delhi to manali tour package for couple, delhi to manali tour package for couple in delhi, delhi to manali tour packages for couple in delhi, best manali tour packages from delhi, best manali tour packages from delhi india