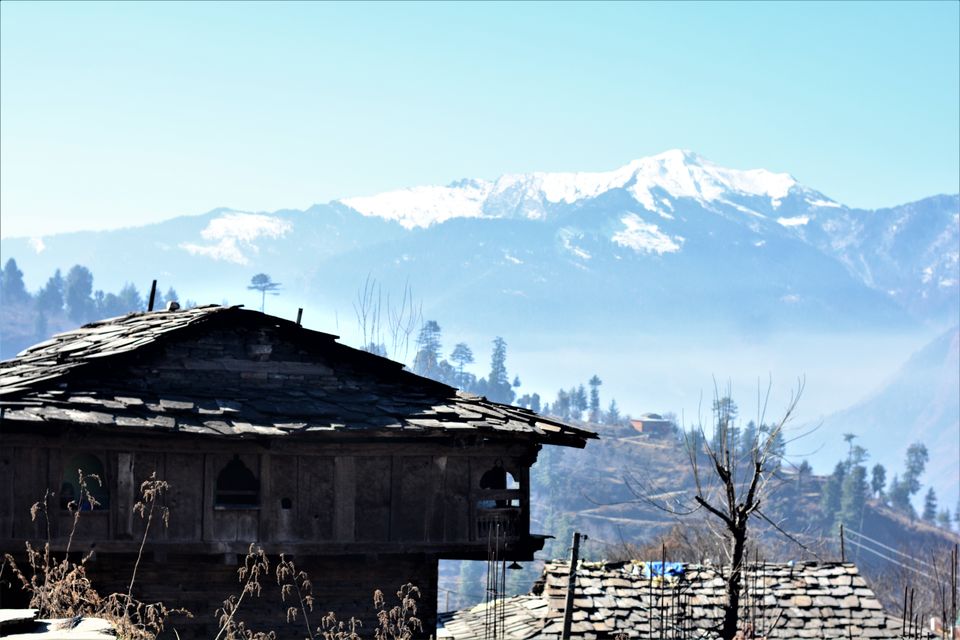 Trekking!!! The word that, for some people is, generally associated with hard work, pain and unease. For me too the thought of going on a trek did not pop up in my head, not because I am the lazy kind but I always thought I had enough time to do it in the later half of my life. Well long story short, I had recently broken my hip (doesn't happen everyday to many 28 years old) and after being in the hospital for a month then 2 months of lying in bed after that, I had to literally learn how to walk again. But after those three months of being handicapped and staring at the ceiling thinking if I would be able to walk again, I had realized one thing very clearly. "You might not have a full lifetime to do whatever it is you dream of doing". After 6 months of strength training and numerous physiotherapy sessions I was able to walk and jog somewhat like a normal person again. SO here I was, and I had decided come what may I am not going to wait for the right time anymore. So, I take off to Delhi for a snow trek to Chanderkhani Pass.
We start from Manali early and after an hour and half drive we arrive at a beautiful village called Rumusu.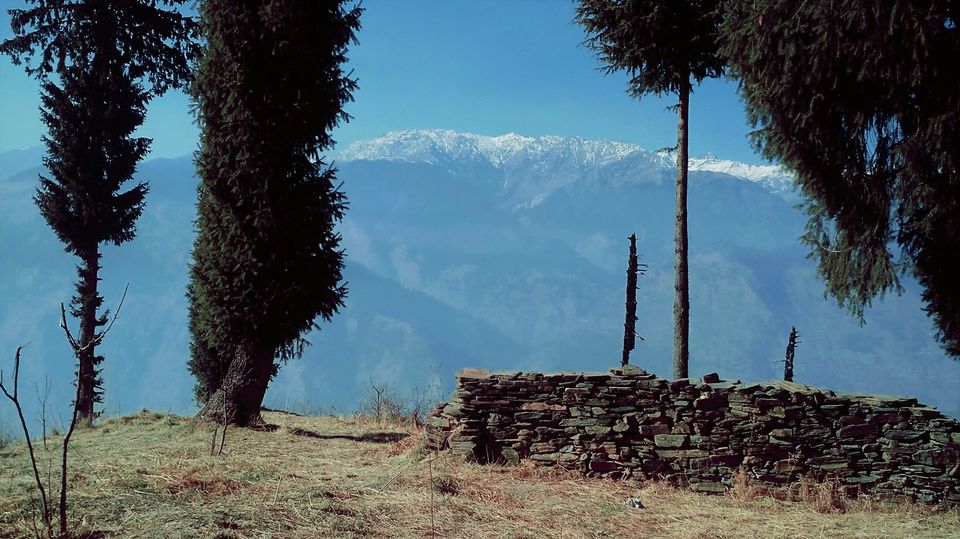 We start our trek from Rumusu around noon. The temperature falls to around -9 degree Celsius during late January, so better carry some good warm clothes. The first half of the trek is a bit steep with the terrain getting difficult as we move higher. We reach our base camp around 4 P.M and boy it was a sight to behold.
We were already exhausted but my search for snow was calling. So inevitably we head out after half an hour of rest. AND boy we didn't return empty handed.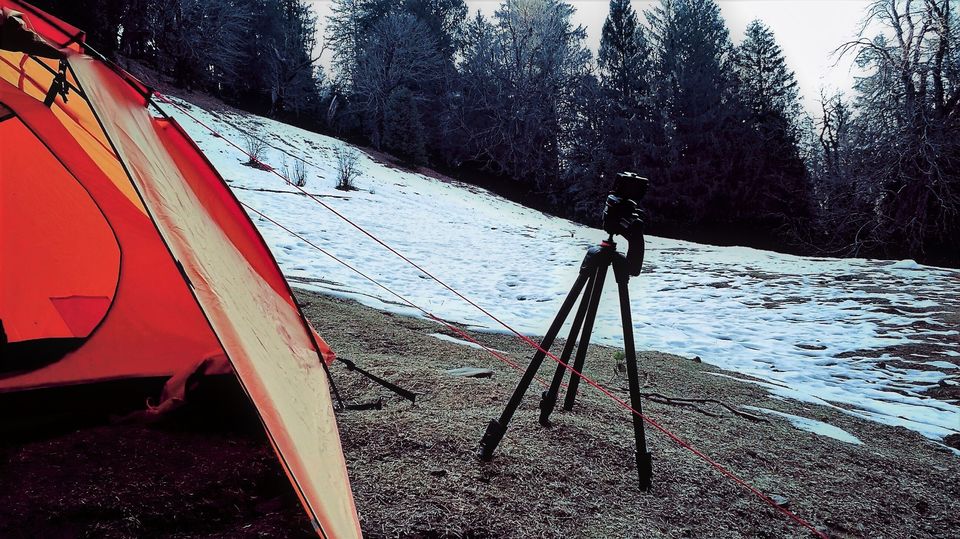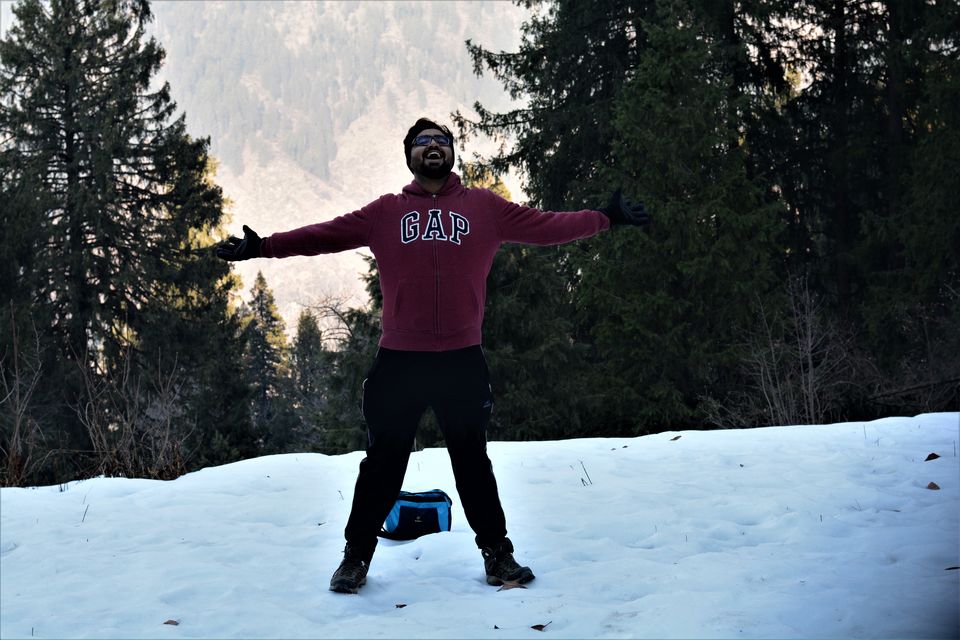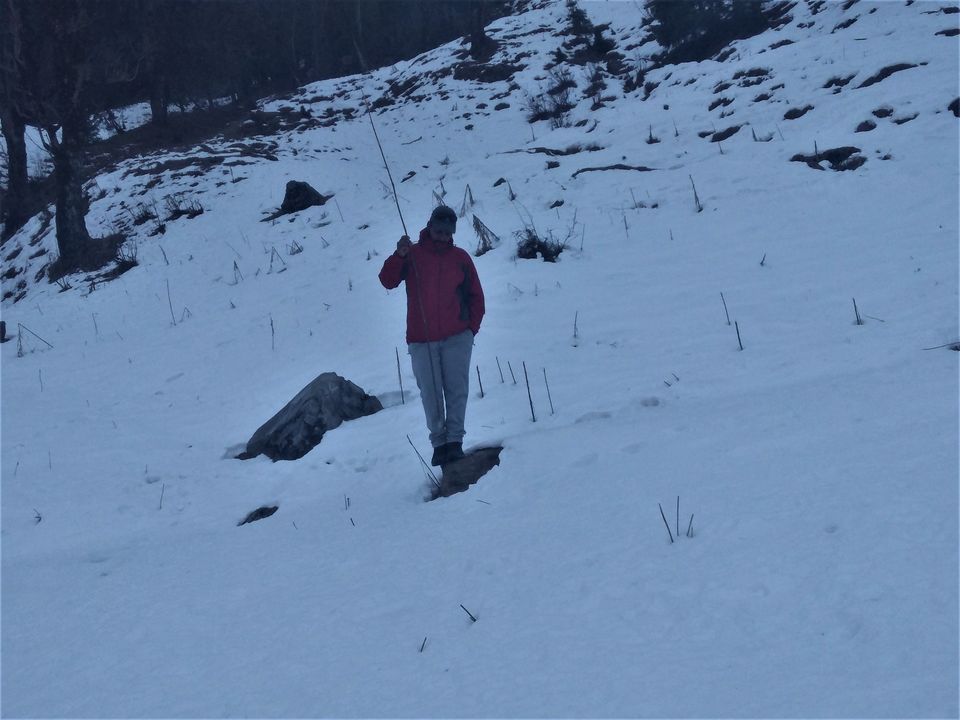 After warming ourselves up with some local wine and a little fire we head off to our tents. Remember to carry or rent your own sleeping bags or you have to return as a frozen mummy.
The next morning we start early with a lot of climbing ahead of us. Tip: If you plan to do a snow trek in January here, please be prepared for real snow...A Lottt of snow!!!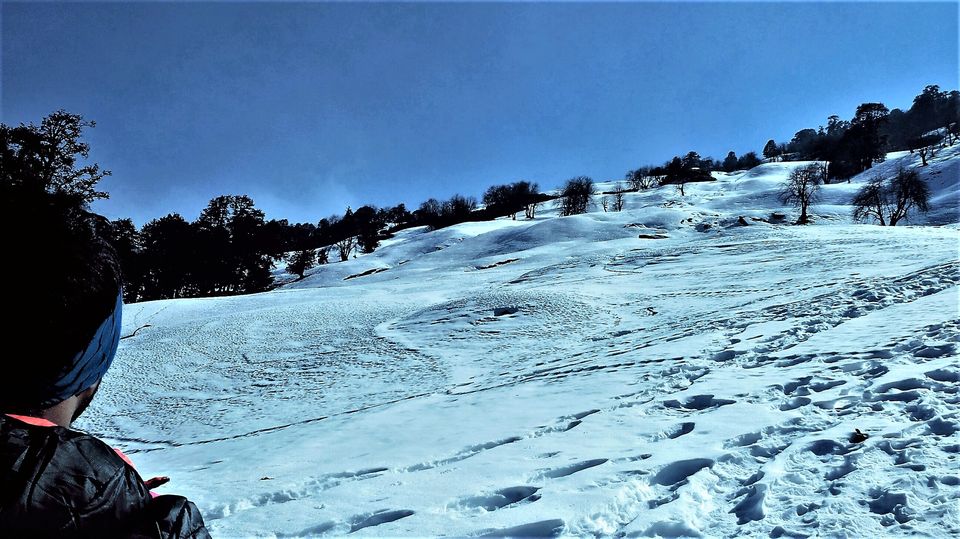 The hike up was getting tough as we were moving up. After a point we barely could stand on the ground. The snow was so deep that I being a 6'1 ft person was almost half deep in snow. In spite of having proper equipment we were finding it difficult to move forward. It was a test of will and endurance as we decided to move on ahead.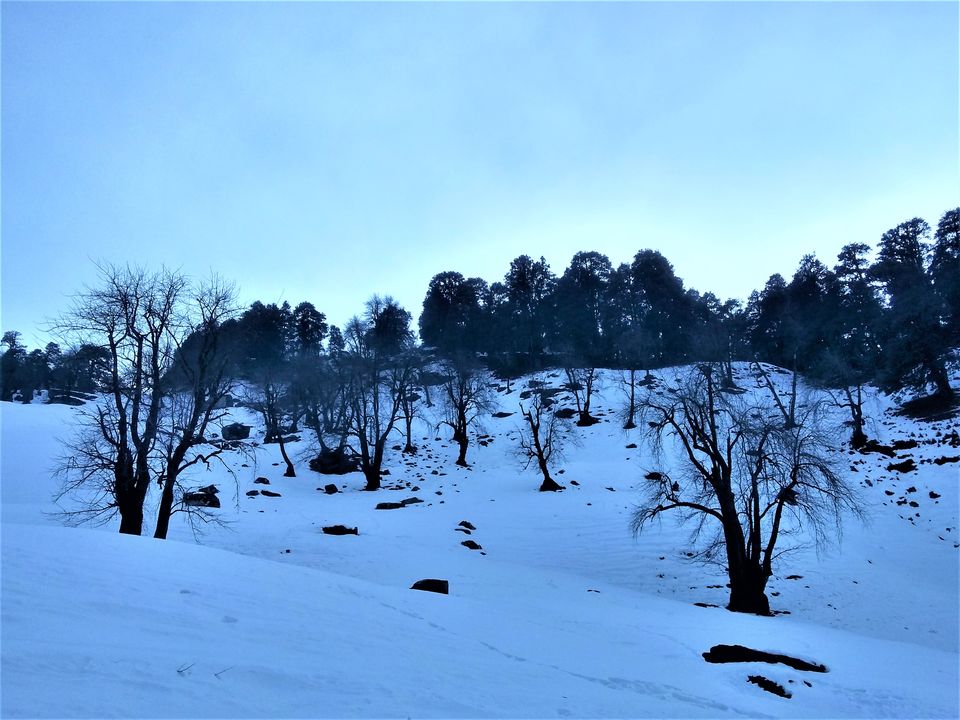 And then after 6 long hours we were finally there. And all the pain just disappeared in a second. I have never seen anything like that in my life. I was awestruck and didn't want to even blink. I quickly scribbled my name in a rock along with the famous "I Was Here" line my Morgan Freeman.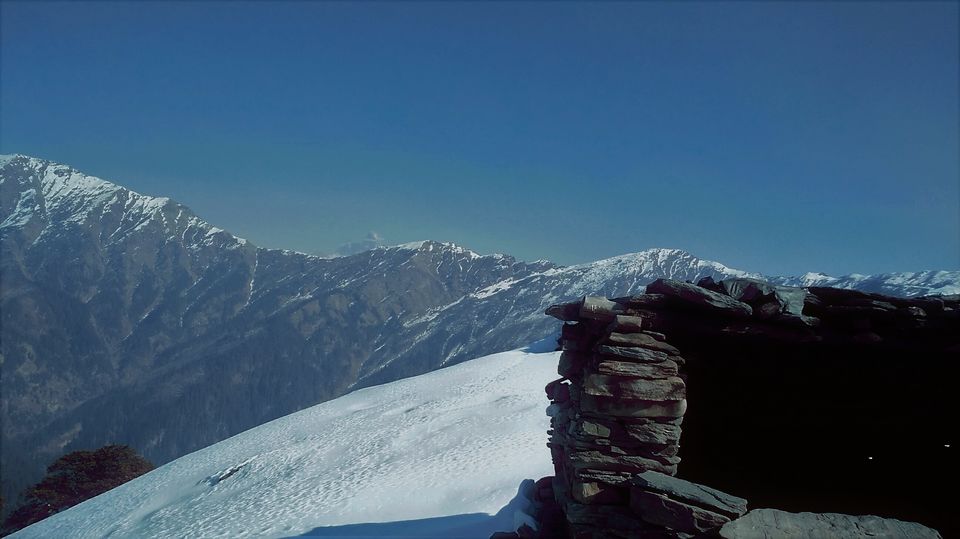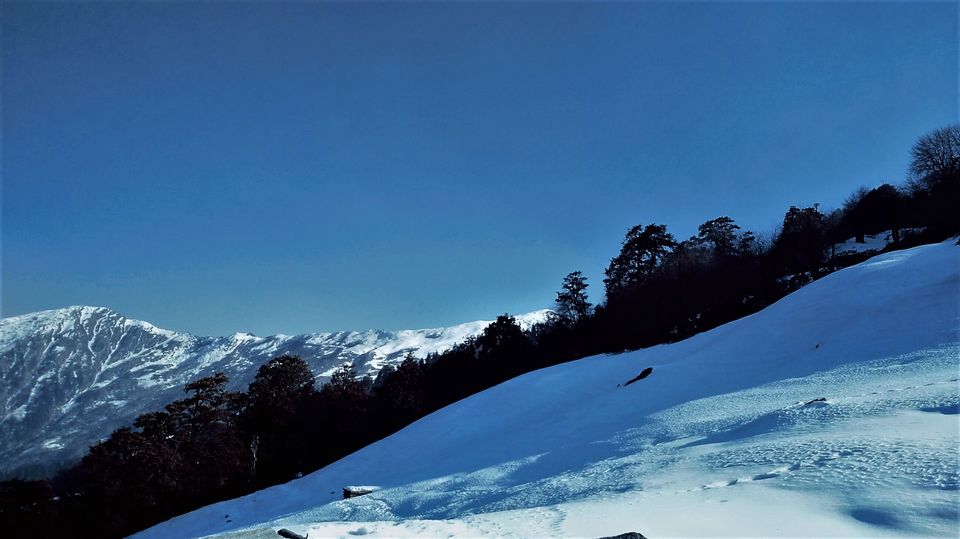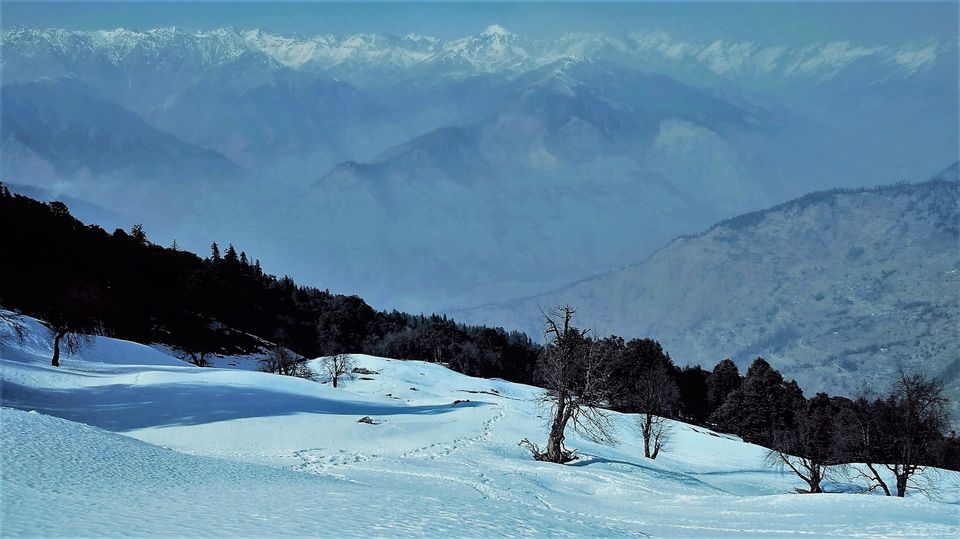 If given a choice I would have not liked to move an inch away from what I had just seen. But but but... As the saying goes all good things must comes to end, we were on our way back.
Back to the village of Rumusu from where we headed back to Manali.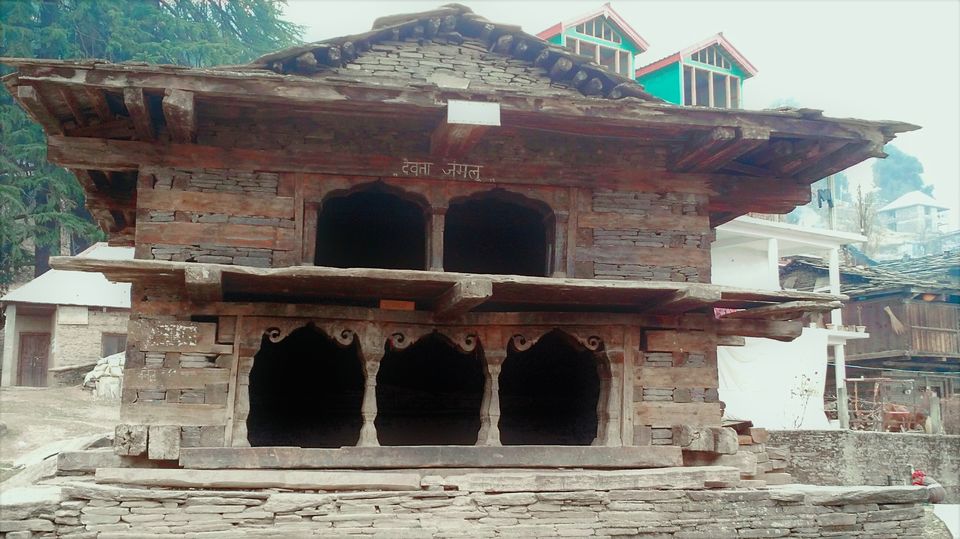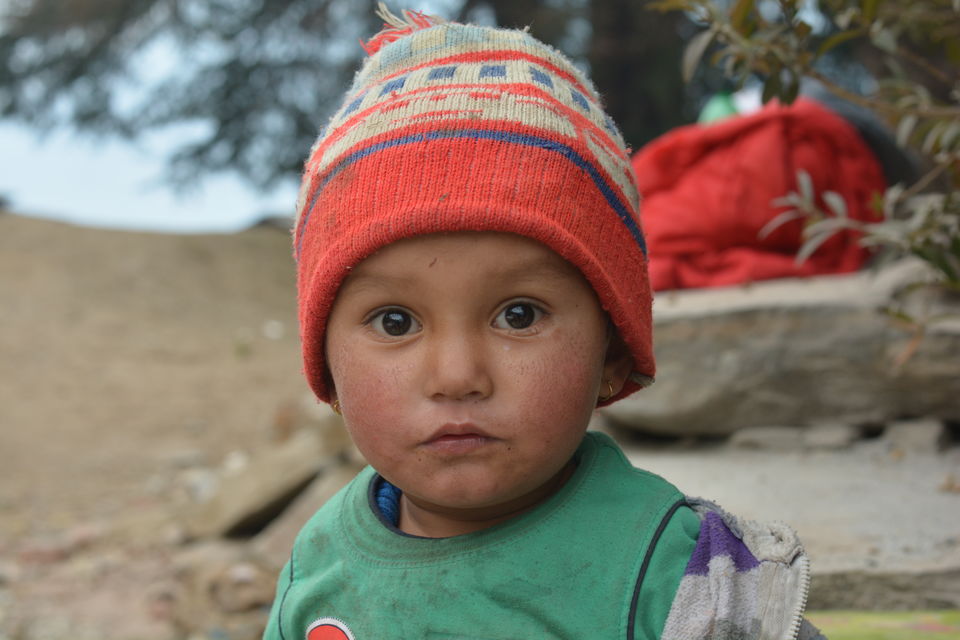 Frequent Searches Leading To This Page:-
rishikesh manali trip, manali travel guide, manali trip package, delhi to manali trip cost, cheap manali tour packages, manali tour package for couple from delhi