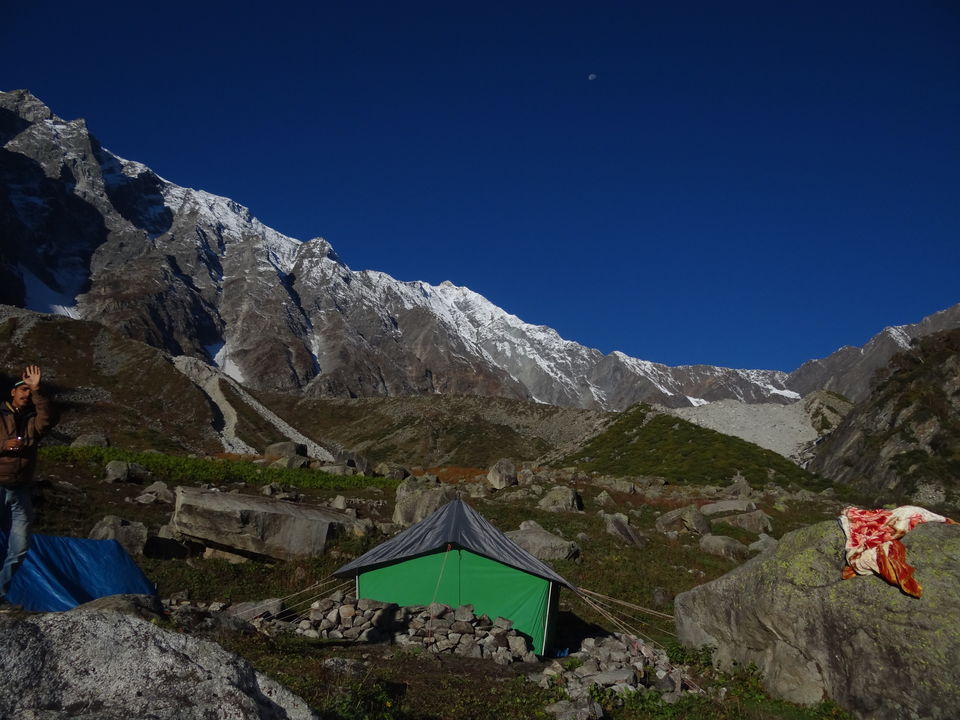 Story submitted by one of the traveler...
I had a rough plan in my mind to go for an adventure trip in Himachal but didn't know exactly where to go. We were eight friends from Delhi-NCR working in 5 different companies. Anyhow we managed to get one day off. My two roommates also showed interest & we became a group of reasonable size.We decided to explore Kullu region & contacted a local agency. The final trip was 'Kheerganga Trek with Manali'.
(Day 01) Delhi - Manali
We started our journey on Thursday evening. We boarded overnight Volvo bus near New Delhi station. The bus was comfortable one. In the starting, we were struggling for time pass. After 03 hours the bus stopped at one of road side dhaba near Panipat & we had tandoori chicken with butter naan (yeah..that's what max. typical punjabis love to eat). After having our meal, the bus drove through the busy NH-1. We had a good sleep(unexceptionally).
(Day 02) Manali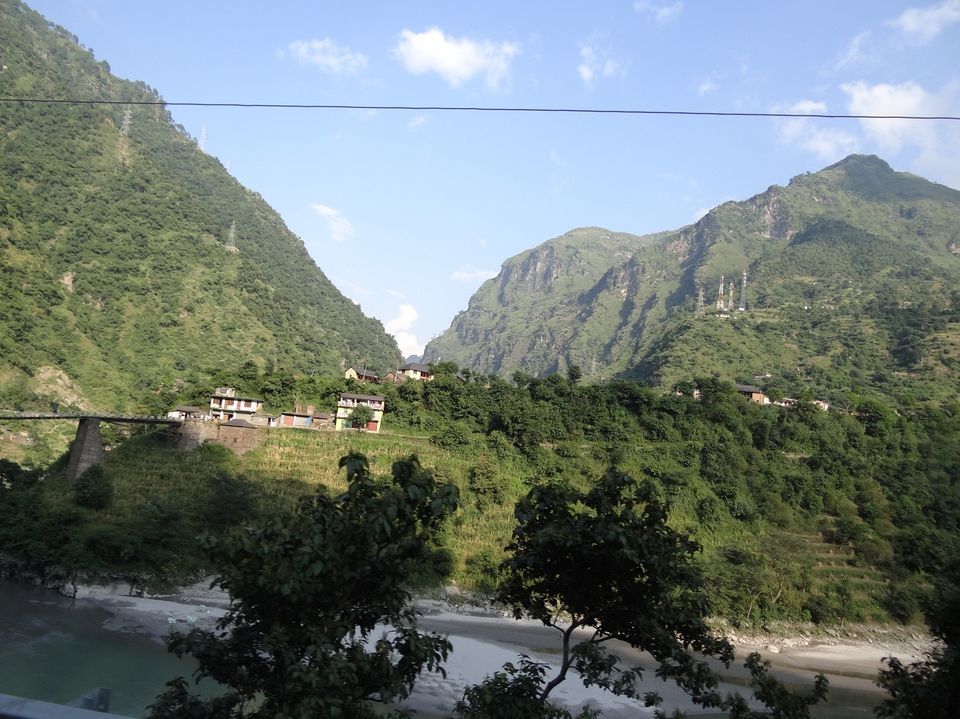 When we woke up, it was 07'O clock in the morning. The view from window was just amazing. I enquired & got to know that we just crossed Kullu. After one & half hour, we reached Manali. Our driver was waiting for us & took us to the hotel. The hotel was basic, location was awesome & view from window was mesmerizing. We made a request & checked early into the hotel as few rooms were vacant from last night. After a short nap, we called our driver & he took us for the local Manali sightseeing after a quick meal. It was normal visit to Vashisht Temple & Hot Spring, Manu Temple, Hadimba Temple & Monastery. After that we were dropped at the famous Mall Road. Though it is a short one but you can spend hours by gossiping & having a cup of coffee. We reached the hotel on our own & had dinner which was included in our package.
(Day 03) Manali - Kullu - Barshaini - KheerGanga
And finally the day came for which we planned this trip - KheerGanga Trek. We had to start early in the morning. Our driver was already there & the journey started around 6 in the morning. We passed through Kullu & Manikaran and reached Barshaini - from where the trekking starts. The accompanying guide was waiting there for us with a porter, a mountain dog(for our security from wild animals :O) & two mules. They were having few tents, food items & some utensils.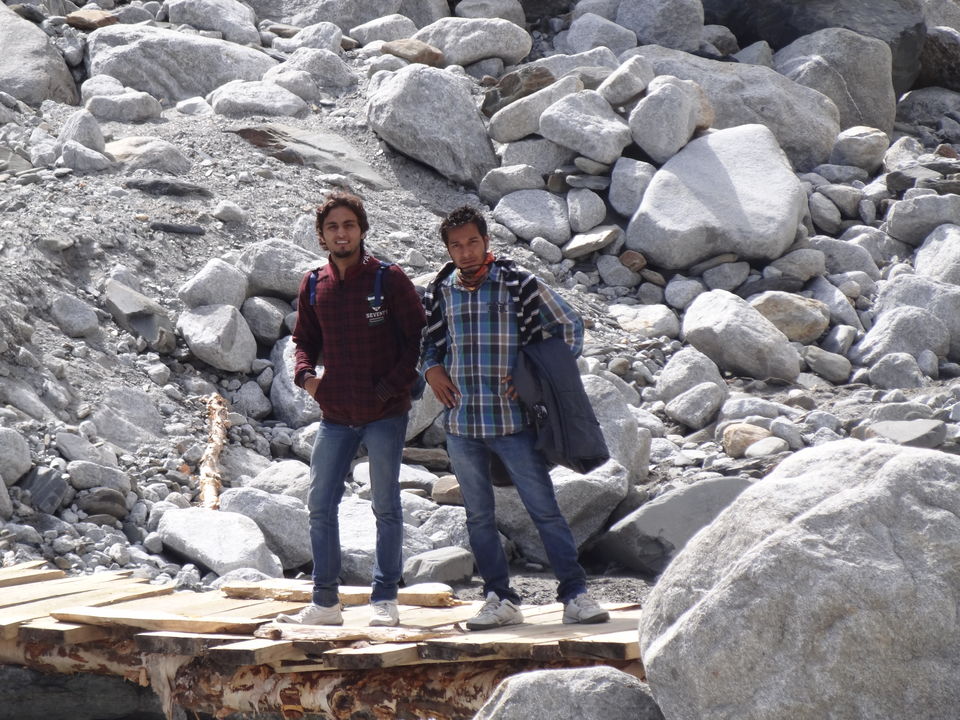 We started in excitement but two of us exhausted mid way (working people like us don't have stamina due to poor schedule). But our guide was a true leader kind of. He gave us a break & motivated us. We started again & he kept motivating throughout the trek. Finally we reached the top & the view of snow clad mountains was just jaw dropping. The porter & guide started tenting. The guide suggested us to go into near by temple & take a bath in hot water spring. We took blessing in temple & took a bath. It was one of the best bath as we were totally exhausted & it just relaxed our bodies. After that we reached our camp. The porter arranged some wood for the bonfire & we had simple yet delicious Himachali food cooked by them. We had some good talks with our guide on different myths & stories of that region. We slept that night under the stars & that took me into a totally different world. Every minute was memorable. Sshhhh....good night.
(Day 04) KheerGanga - Manikaran - Kullu
When we woke up, we were asked to go for daily routine in the open :D. Though it was not easy but we were on an adventure trip & not on a leisure holiday, we managed to do it. We had our breakfast of bread butter, omelette & chai. It was time to back track. We started again. We reached the Barshaini around 12 & our driver drove us to the Kullu, where we had some delicious bar-be-que lunch riverside. That was a special add-on. In the evening, we were dropped at Kullu bus stand for our overnight bus to Delhi.
And this is how a beautiful & memorable trip ends.
TIPS:
1.) Keep your baggage as small as possible.
2.) Bigger the group more is the fun
3.) Carry your woolens even in summer
4.) BSNL/MTNL have better coverage