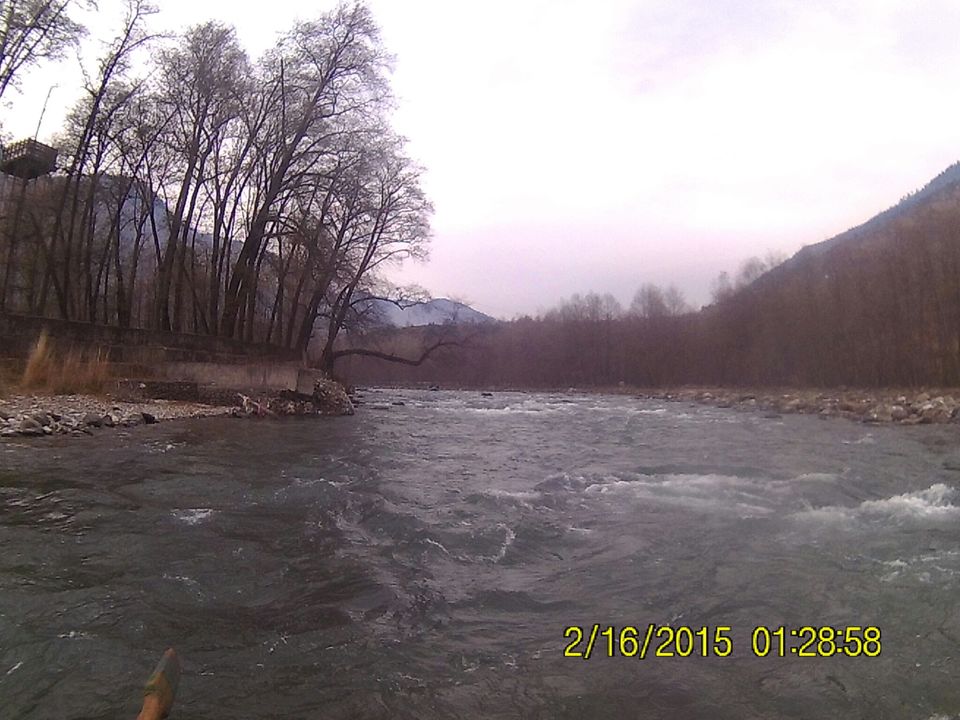 Rishikesh and Manali are two powerful magnets for adventure junkies. Each of the place has its own perks but if you are a first timer like I was few years back, start making plans for Manali.
It was the cold chilly morning of December when we decided that we wanted to do rafting. The cold weather was alone enough to crack even a hero let alone stepping in water. Anyways we started our drive from Manali to Kullu, usually you will find most of the rafting organizers here.
Now the thing about rafting in Manali which makes it different from rafting in Rishikesh is that Beas has been made into a rafting spot by removing the stones and rocks unlike the natural rapids of Ganga. Obviously this makes Manali a bit costlier. But still rafting in Beas is much special for first timers because here usually you are not provided with Paddles to stir the boat so while you are on the water you get every chance to look at the beautiful surrounding around you. Although this does not mean you will not get splashed by the icy cold water.
The surrounding you get to see while you are in the middle of river is pure fantasy like. Mountains as high as the sky on both sides, list greenery and at top snow so white that it can make someone blind. You will be rafting along the road and occasionally pass few beautiful bridges and spots which make it even more memorable.
For travel pics follow on Instagram at:
vineet_wanderlust