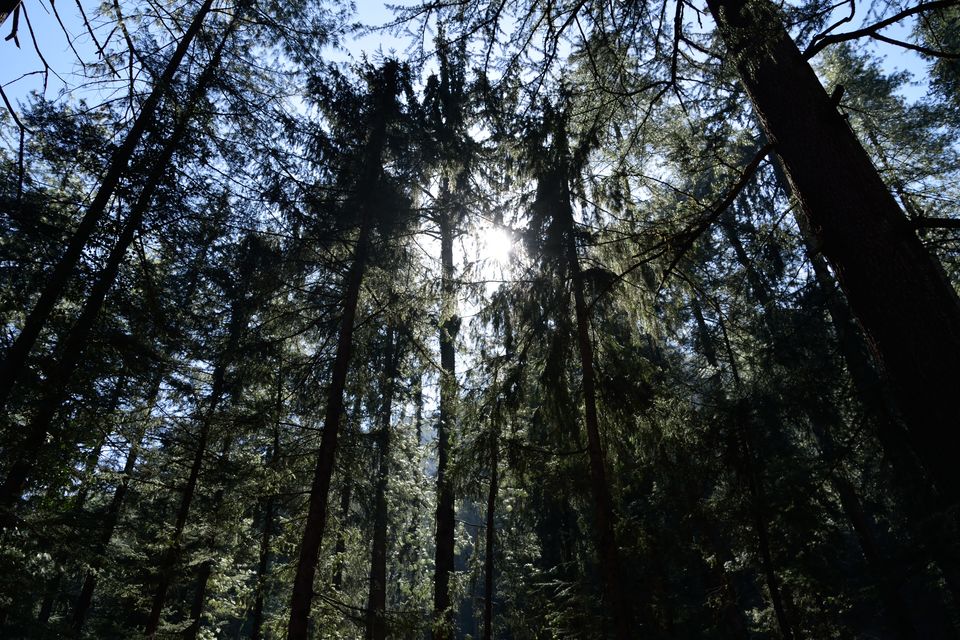 Ever wanted to get lost in deep woods, away from the hustle bustle of a crowded city? Ever wanted to steal some me-time in a peaceful place surrounded by bounties of nature? Wondering if that sounds like a dream? But such places do not exist only in dreams. You heard it right- They do exist in real. And the dream came true in Mashobra, a quaint little town fourteen kilometers away from the busy Shimla.
If you are looking for a quick, offbeat, weekend escapade, Mashobra is the place for you. This town is not for party goers or nocturnal mortals due to absence of night life, pubs/discos. This is a place where anyone would want to escape to for some peace of mind. The dead silence is deafening mind you! This is a place who find solace in the green company of pine, oak and deodar trees. This is a place quietly tucked in the hills, cut off from noise and pollution, still raw and unspoiled.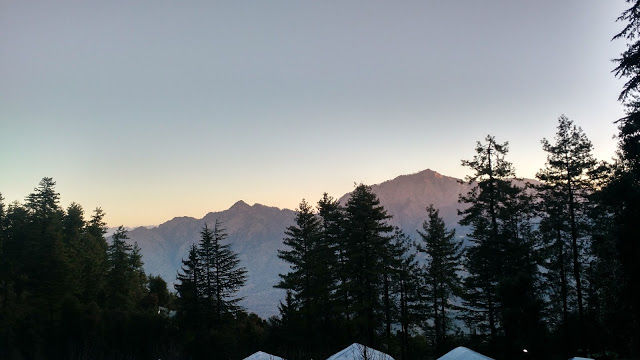 Things to do in Mashobra-
1. Camping
The forest area of Mashobra is named as Mashobra Greens. Camping is the most ideal activity here. Contact camping organizers or agents to find you suitable camp stays. Relax in camps during the day, go for sightseeing, soak in the fresh air, enjoy evening bonfire and unwind in the camps at night. Doesn't this sound like a great idea for vacation with family & friends or corporate team bonding?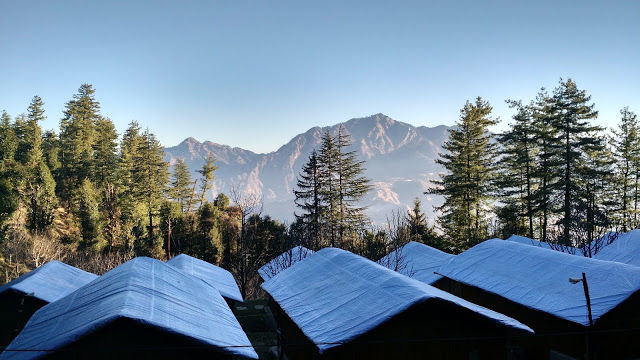 Avoid camping in winters -Its impossible to survive cold. Swiss tents or cottage stay is recommended for summers. Rains and winters can make your stay quite unpleasant if not risky.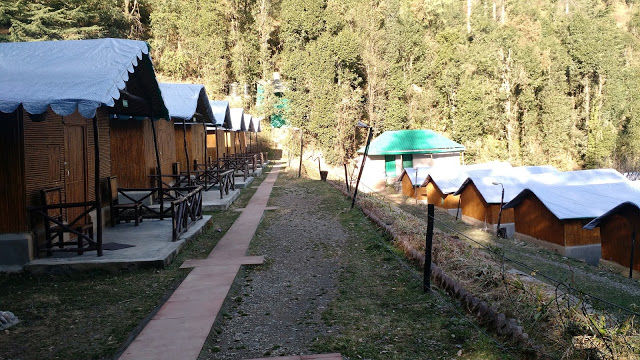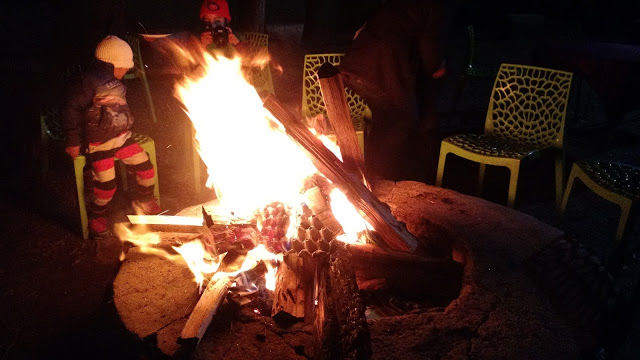 2. Bird watching/Nature walk
Himalayan forest are rich in flora and fauna. Carry your camera to capture the enthralling beauty of nature that may surprise you at any step. Let the wonders spread their wings and awe you. Himalayan Monal, Himalayan eagle, pheasants, chikor and partridges are some species of birds to name a few that you would spot. Keep walking and witness the pristine pleasures of nature, so scarce in cities.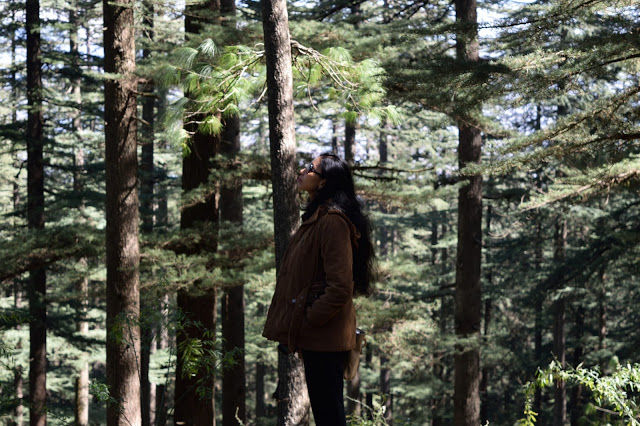 Watch the pine tree flowers that paint the pathway as if welcoming you. Let the sky change its colors from blue to amber to deep purple and fill your soul with calmness. Witness the landscapes change from rocky terrain to mighty mountains to never-ending deep green forests as you wander around.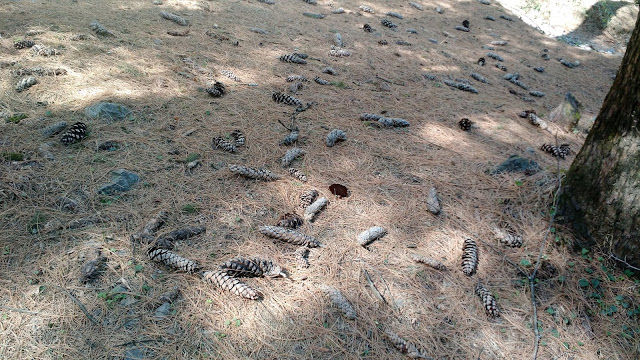 Do visit the ancient Shiv Temple and Hanuman Temple, located deep inside the woods. Experience tranquility and serenity overpower your senses!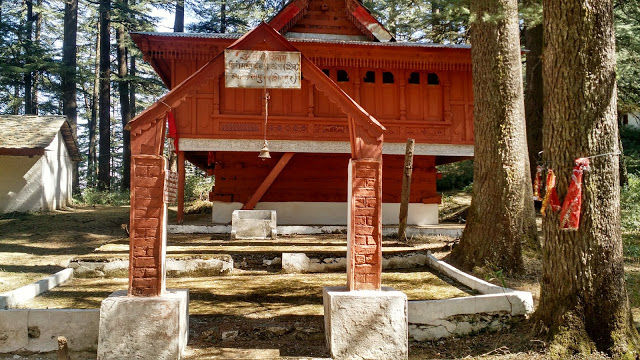 3. Adventure activities
Rappelling, rock climbing, Burma bridge, paragliding and much more lies in store or you when in Mashobra. Usually your resort or camp organizer would provide you the above. Recommended to wear the right shoes and gear before signing up for adventure.
4. Rafting
For an adrenaline gush, get ready to splash the turbid waters of Tatapani river, around forty five kilometers from Mashobra. Quite a distance, but worth traveling. The ice cold white water of Sutlej river, the picturesque mountains and bloom of nature sets the stage for you to dive deep in the adventure sport.
Best time for rafting- March to June
5. Do Nothing
Sleep in your cosy rooms only to be wake up to the melodious chirping of birds, relish hot and fresh local cuisine oozing with warmth & love, leave your worries behind and relax like there is no tomorrow, watch the shepherd cruising his heard on the bluish green mountains with ease, gaze at the twinkling stars after Sundown, let time slip by while you do nothing.
If you are motivated enough to rejuvenate your spiritual side, breathe deep, meditate and let your soul stray into a silent sphere, sans any burden. Apart from meditating, I did all in Mashobra Greens, of-course besides capturing all moments in lenses.
My day was packed with relaxing, eating, soaking in sun and burning calories by trekking and eating again. I bid adieu to Mashobra Greens and headed to Shimla with a promise to come back soon.
How to reach-
By Bus-
Reach Shimla Victory Tunnel bus stop. Hop into a bus towards Lakkar Bazar (Pay a fare of Rs 3). From Lakkar Bazar board a bus headed to Mashobra. (Fare Rs 15). Club Mahindra Resort is right across the drop off point. If you have to reach Mashobra Greens, trek down for two kilometers.
A good traveler and environment conscious person would prefer to trek down.
By Train-
The nearest railhead is Shimla Railway Station from where you can hire a cab to Mashobra.
By Flight-
The nearest airport is in Shimla, around 40 km from the city. The second nearest airport is Chandigarh Airport which would take three hours to drive to Mashobra.
P.S- This trip to Mashobra was in Feb 2017