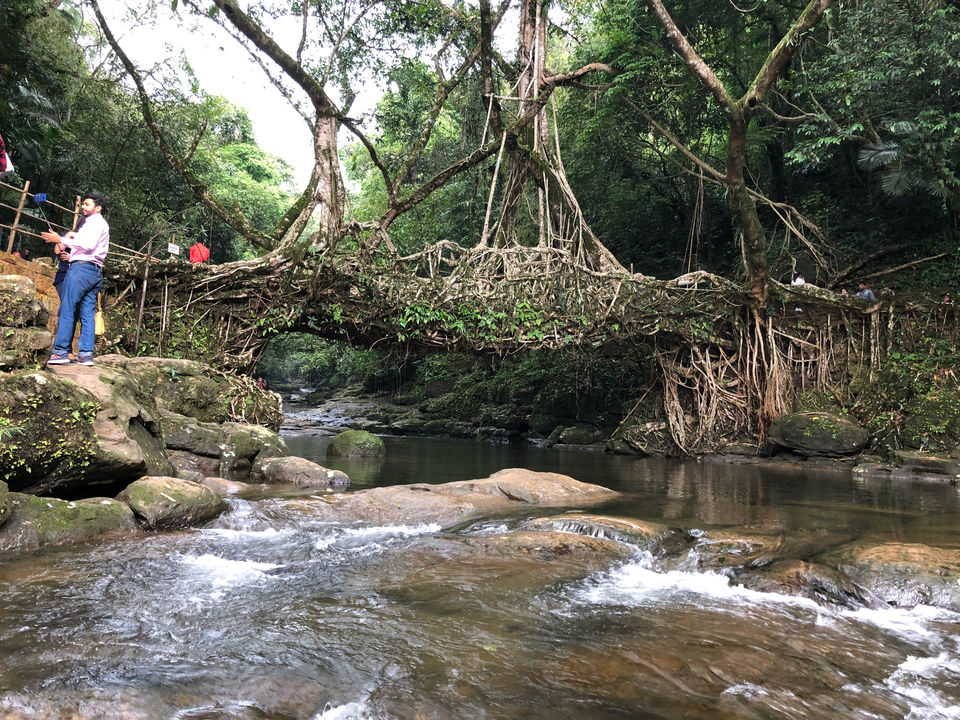 It took us a two hours road journey to reach the Riwai village from our guest house in Shillong. From there it was a downward trek of around 20 minutes to the Living Roots Bridge. We walked through the village, into the forest, down the coarsely made steps leading to the bridge.
Now when I am saying I don't have sufficient words to describe my experience, I mean it quite literally and not rhetorically. As I sat thinking of adjectives and trying to formulate words into sentences, nothing seemed to do justice. The whole experience was surreal. It was as if I was dreaming.
The village Riwai was spotlessly clean, with not a speck of litter anywhere. The houses were small and quaint, made mostly of tin and bamboo. There were bamboo dustbins at regular intervals. Every house had small but well maintained beautiful gardens. Colourful flowers bloomed everywhere. Ripe jackfruits hung low from trees. The pathways were cemented with clean drains running along the side.
We reached the steps and started descending. On the way were makeshift shops of locals, some selling eatables, some locally handcrafted products. The steps were leading right into the heart of the forest. There were tall trees on either side. Distant sounds of exotic animals and birds could be heard. The mountain air seemed to purify us with every breath we took. Small streams and waterfalls broke out of any place they could find between the rocks. We were all walking mesmerized, and had to remind ourselves to take pictures to capture our visit to the bewitching place. I was feeling like I was inside a book or a movie. Like the forest of Twilight. Or the forest around Hogwarts. Or like any moment Snow White will come out along with her dwarf friends.
The path ended and there lied in front of our eyes, the magnificent Living Roots Bridge. The place was teeming with tourists and a localite was standing on the bridge with a whistle, urging people to keep moving, for fear of too much weight on the bridge. Our walk to the place was much more solitary and I wistfully wished there was no crowd here as well.
The bridge is made of the roots of living rubber trees, which the tribals have trained to grow in a certain way with their ancient knowledge. It's not a shaky swinging thing like one would imagine, but a sturdy structure capable of holding hundreds at a time. It is a man made wonder without the use of machines and technology. We crossed the bridge and climbed down the rocks to the stream gushing along below the bridge. The water was clean, pure, transparent. We dipped our feet inside and all the fatigue disappeared.
The place had natural beauty at its best. Hardly touched by humans. Reading about it and seeing pictures might impress a little, but being there physically was a different experience altogether. Like we were transported to another world. We lingered there for some time and then walked back.
There was a view point there called Nowhet viewpoint which required a long difficult upward trek. I could not go to it because I had my one year old baby with me. Others went and their accounts of what they saw still make me jealous.
With memories for a lifetime, we left Riwai for Mawlynnong at around 1:15 pm.
P.S. If you are a vegetarian, there isn't much option for food around the place, except for Maggie. It is a good idea to carry snacks while visiting.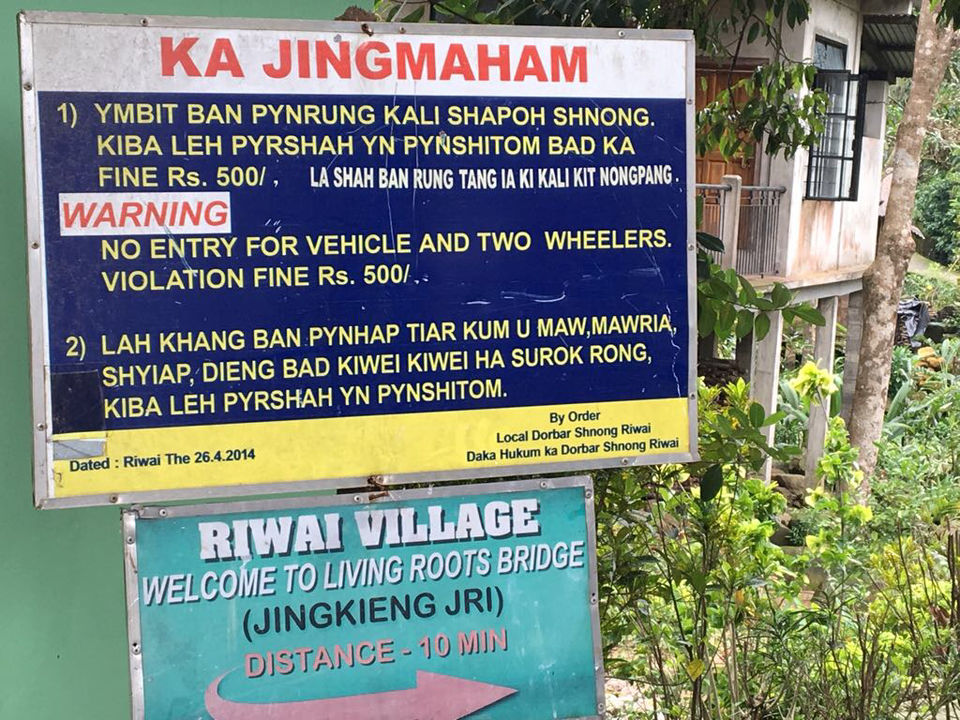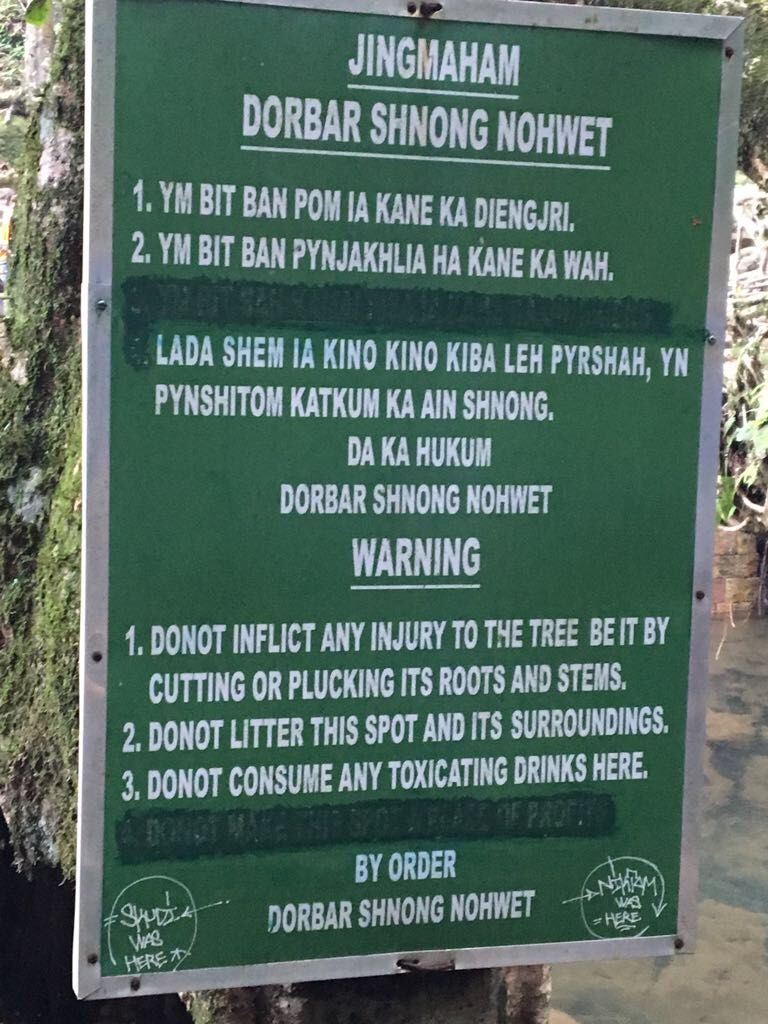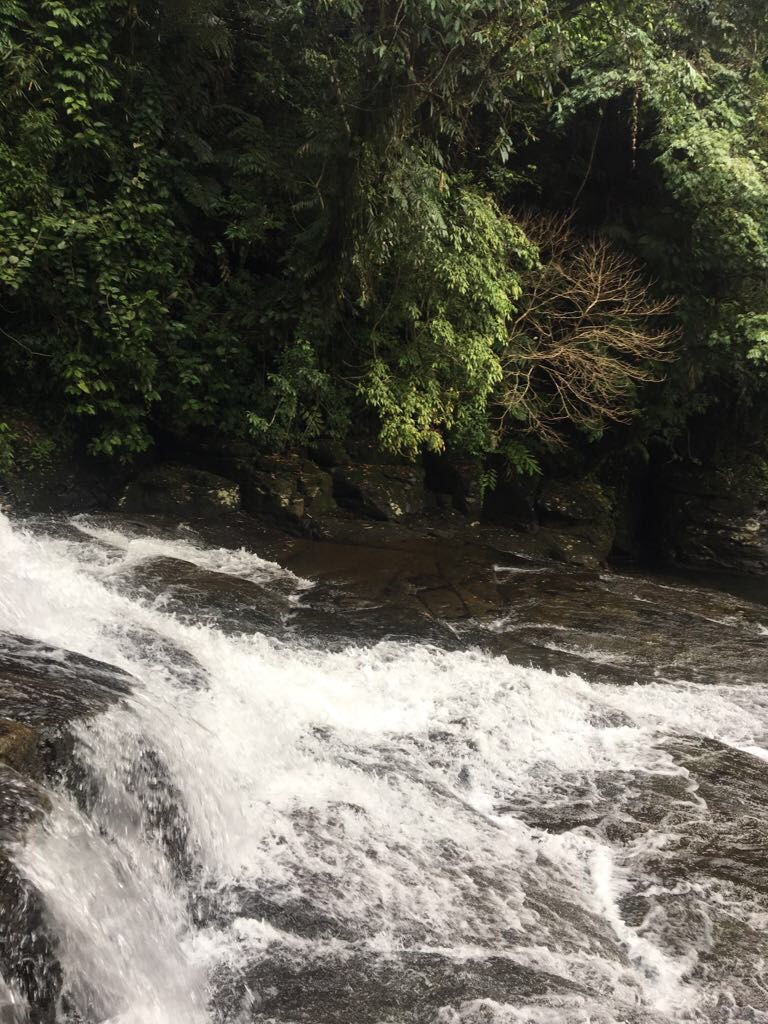 Frequent searches leading to this page:-
Meghalaya Family Tour Package, North East Triangle Tour Package, Meghalaya Tour With Escape to Guwahati, Double Decker Living Root Bridge