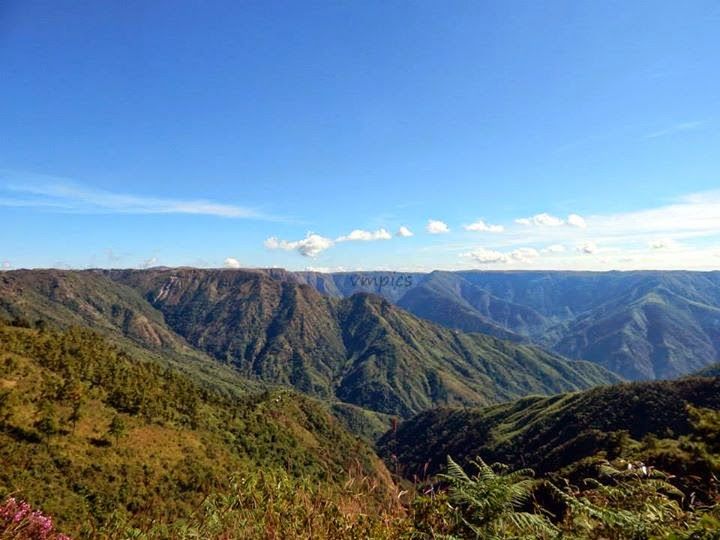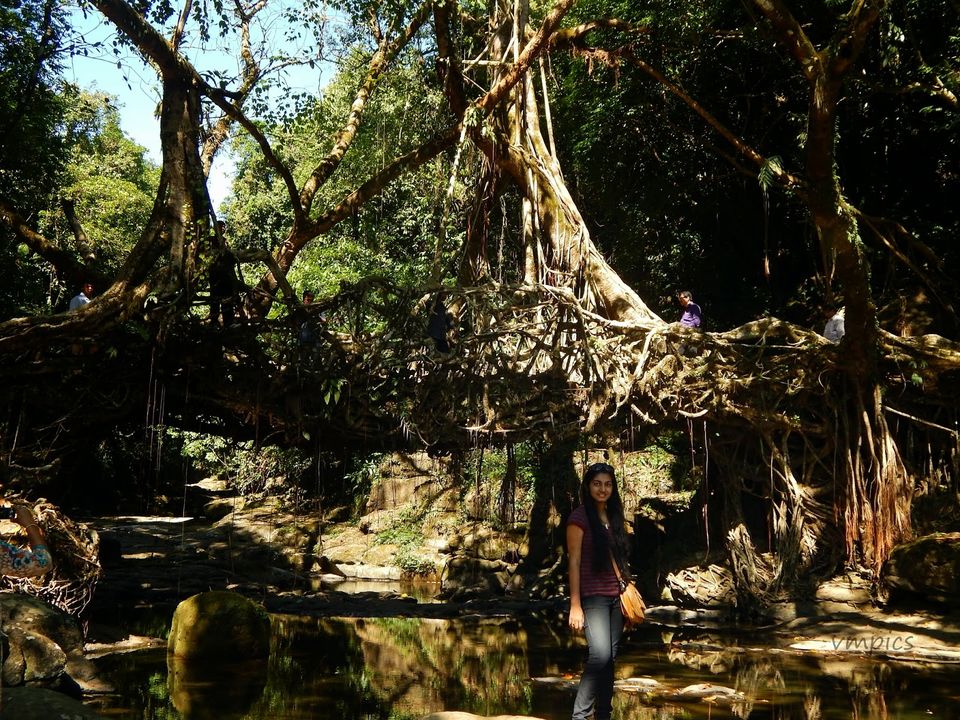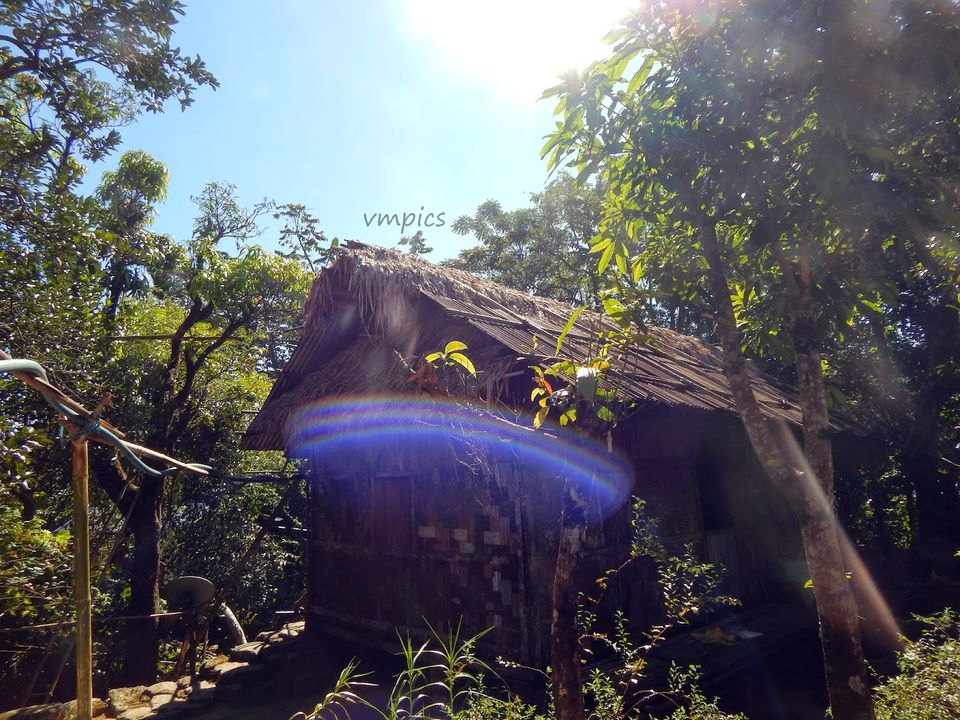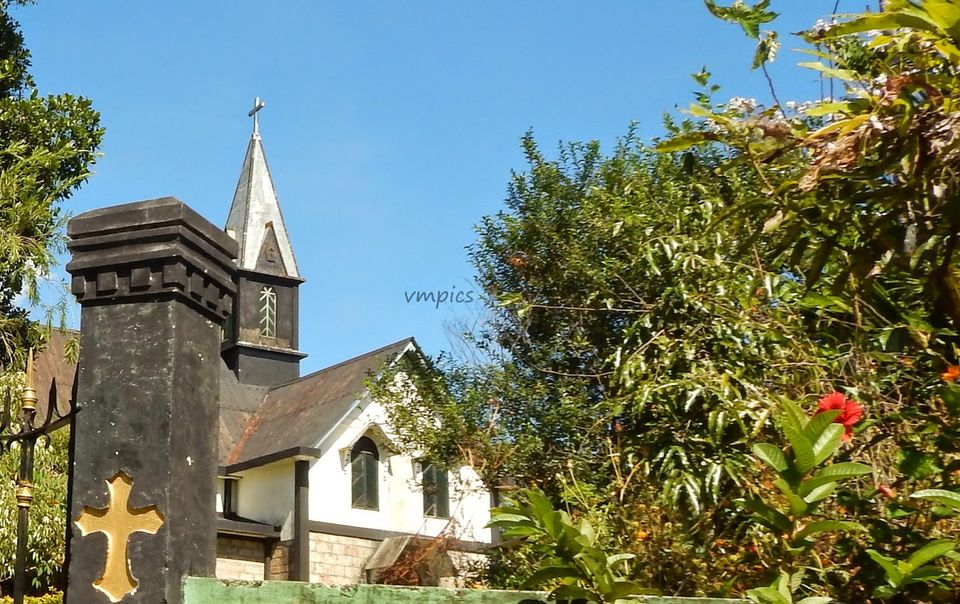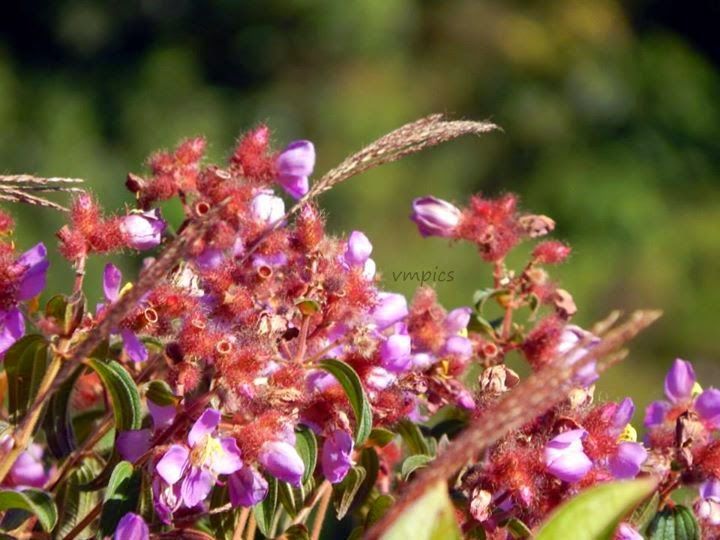 Meghalaya is one of the many places in India where clouds hang insecurely low for most parts of the year. But the rains never linger a day more and the chill slowly sets in on the languid land. Early morning sees hazy green hills, who man the horizon, hiding a sun that tries to spread some warmth. Dripping moisture from leaves and settled dew drops on wildflowers are equally lazy to let go of the night and embrace the warmth. Clouds conceal the quaint lush green paths some days and other times it is the fog. But regardless of which season the clouds kiss the ground everyday at least once, like they did when I was on my way to Mawlynnong from Shilong.
The drive to Mawlynnong is just mountains. Verdant East Khasi Range bordering the roads, not rising very high, flaunting Nature's sense of geometry, keeps you in constant company with cool breeze whizzing till you reach a small avenue fenced by colorful flowers but mostly by hibiscus. Another half an hour and you would get a glance of streams and plains of Bangladesh and then you go down to the village. The whole journey is ordinary but listening to the silence of nature has its own charm.On reaching Mawlynnong, you are welcomed by a clean, well kept courtyard, which is actually the parking lot if you plan to visit the living root bridge. A twenty minutes walk down from that point and you would find yourself facing a huge bridge of twisted roots that was made ages ago and has grown stronger over centuries. Oh yes, did you think they were completely natural? A local lady told me Khasi villagers over decades, have woven the roots of ficus trees across streams. Roots that grow laterally initially are given way like any other creeper and they end up growing into a mesh over time and then are used as a bridge over waterways. She said there are several bridges of this sort across Meghalaya but this one is the most accessible one. Many of these bridges can only be reached by hiking through the wood for hours. The next most accessible root bridge, which is double decked one is at Nongriat and requires a 2 hour to and fro hiking. I found it really hard to believe her explanation for the gigantic root bridge in front of me but what she said did make a lot of sense.
The root bridge is a must see and makes the two hours ride from Shilong worthwhile. The place is not beaming with tourist usually but you would not be the lone adventurer in this quiet forest spot either. What is peculiar about the forest area though is that there is no twittering of birds, none at all, but a loud ringing sound that merges with the woods seamlessly, loud and constant. When I asked some local shopkeepers (ladies again), one said it was some insect but it is never to be seen and another said it was the air reverberating from hollow bamboos of the forest and the village. Unsure of which fascinating answer was the fact. I made my way back up to enter the actual village which is another 2 kilometers from the bridge.More Hibiscus fence, bamboo baskets aka dustbins, a little church and smiling faces of kids welcome you to the cleanest village of Asia. Thatched huts and bamboo Machaans with locals – it is a small village like any other in India, but spotless. For me, talking to locals was fascinating and easy too, as almost everybody spoke in English (the village has a small school and has a 100% literacy rate). But due to the popularization of the village it surely didn't seem authentic. NGO's are constantly trying to make the village more tourist-friendly and to even visit the village there is an entry fees. Yes, it is beautiful clean and gives you a perspective of the Khasi People's lives but frankly the bridge and the way to this scenic end was way more mesmerizing than the final destination.