Meghalaya is one of the finest North eastern states of India with so much of Natural beauty in it. Its called the "Abode of Clouds" in Sanskrit. Shillong and Cherrapunjee are the highlights of Meghalaya for its weather and climatic conditions. One of India's highest rainfall receiving states and are into complete Organic farming.
This trip was planned in a month's time and itinerary was prepared based on Meghalaya tourism website. We were a group of 5 friends, travelers by hobby, wanted to explore the Unseen and ravishing charm of the whole Meghalaya.
Day 1: Arrive at Guwahati and reach Shillong
We reached Guwahati around 12.30 PM and took a cab to Shillong. Charges are very reasonable. We were 5 of us and we booked a Sumo for Rs.2800 and reached Shillong around 3 pm. We stopped in between for a quick lunch out in a Dhaba kind of place. The drive to Shillong is a magical route with lot of "S" bends. Shillong is full of green and called as Mini Scotland. We stopped by at the entrance of the city to witness the beautiful lake view.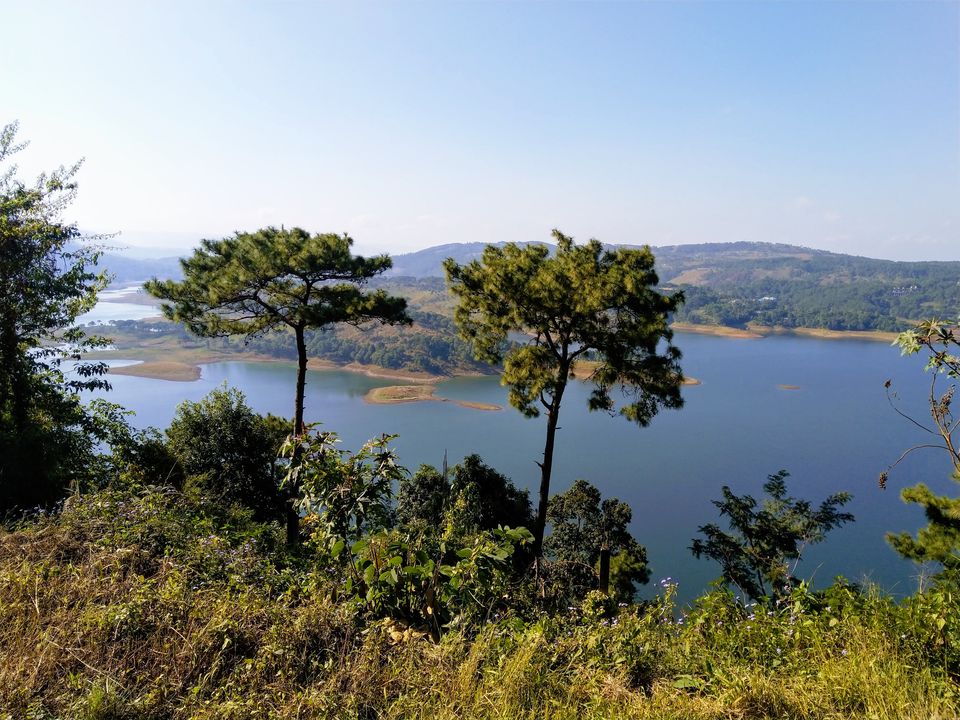 There are so many options for Stay in Shillong. We stayed in "Hotel Barbareek Inn" which is located near the Assam taxi stand. The area around the hotel is a market place and hence is always chaotic. But the hotel rooms are clean and restaurant in the ground floor is the best place to have food. We had sumptuous breakfast and Dinner everyday. We stayed in Shillong and traveled around the places using the Meghalaya Tourism package. Did some local sight seeing by walking and took rest for the night.
Day 2: Cleanest village,Living root bridge, Dawki river and Bangladesh border
Meghalaya Tourism offers a day tour package and you have to book the tickets on the previous day evening itself. The office is located at the bus station and is in walk-able distance. They take you on a itinerary of 4 to 5 places and bring you back to Shillong by evening.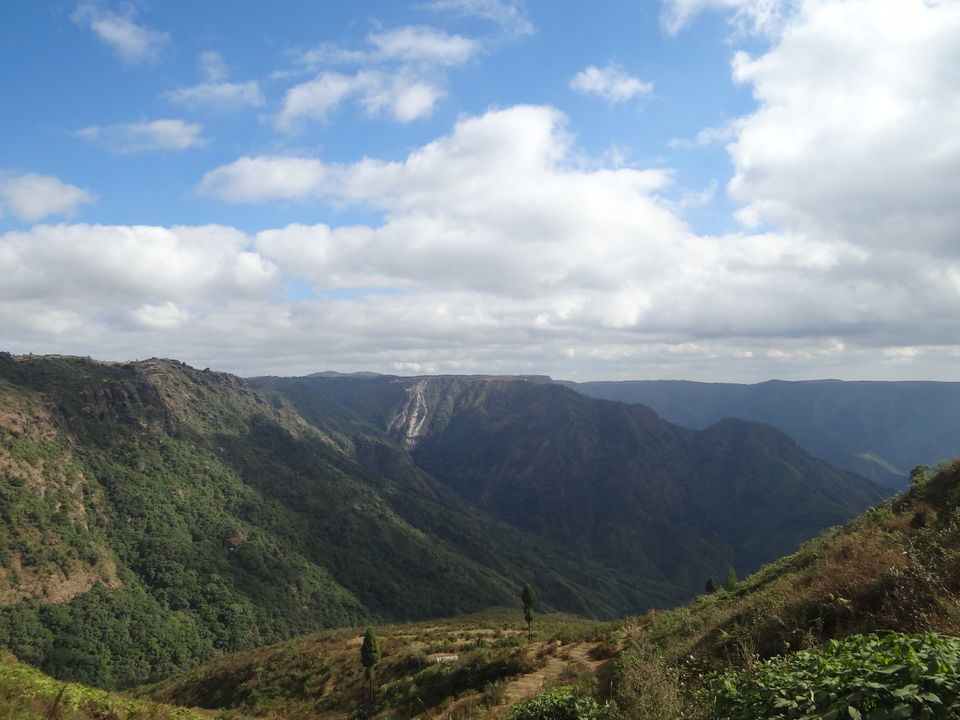 We proceeded to Visit the Riwai Living root bridge(Single). This root bridge is easily accessible and there is one more double-Decker living root bridge in Cherrapunjee which needs a 5 hours trek down the hill. I will write about it under Day 4 section.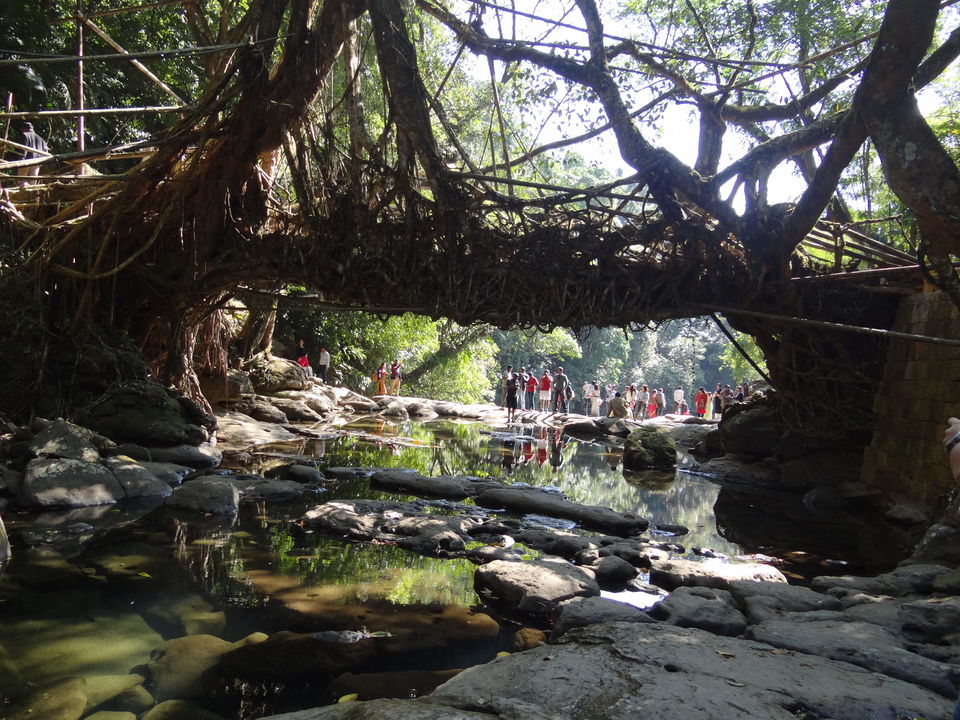 Next spot is Mawlynnong clean village, where we will be dropped for about 2 hours including lunch break. The village is about 5 streets and so clean that you will not find any plastic or trash thrown away. There are multiple options for food here in this village. Authentic Shillong Thali is available including Veg and Non veg recipes. After lunch you can do some shopping and return to the assembly point to go to the Dawki village.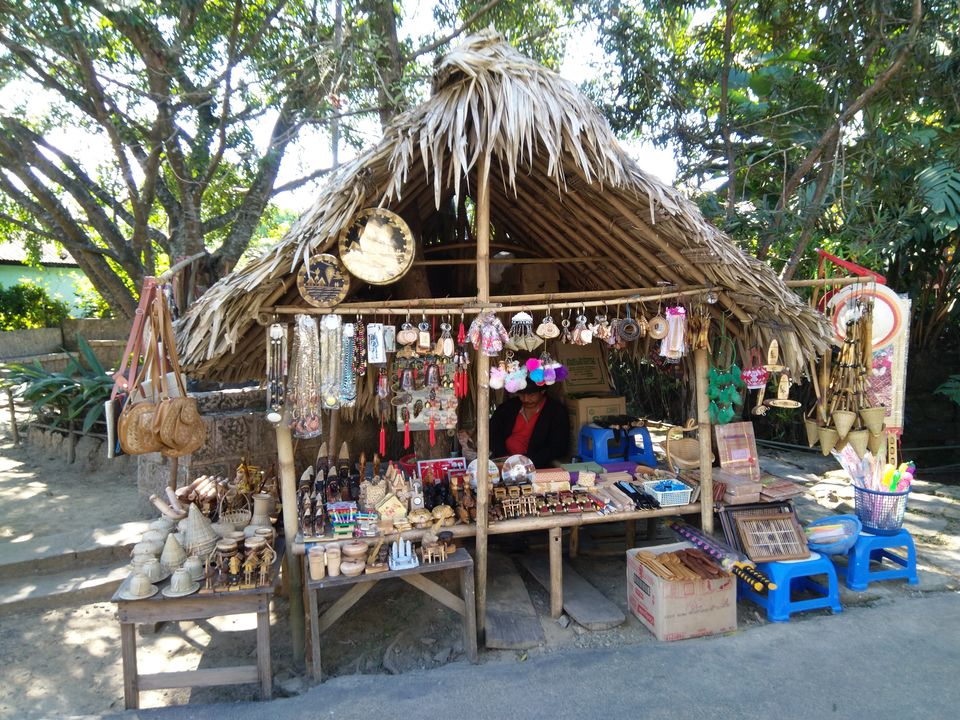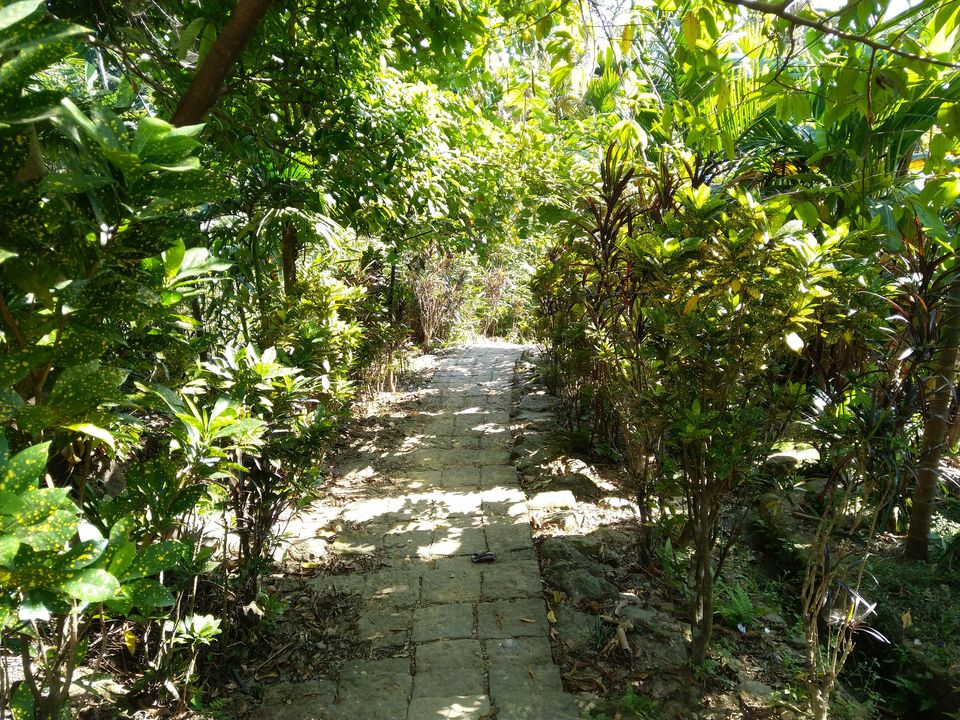 Dawki is another beautiful village located at the border of India-Bangladesh. Boating in the Umngot river is a mesmerizing experience. Water is so clear that you will literally feel like floating.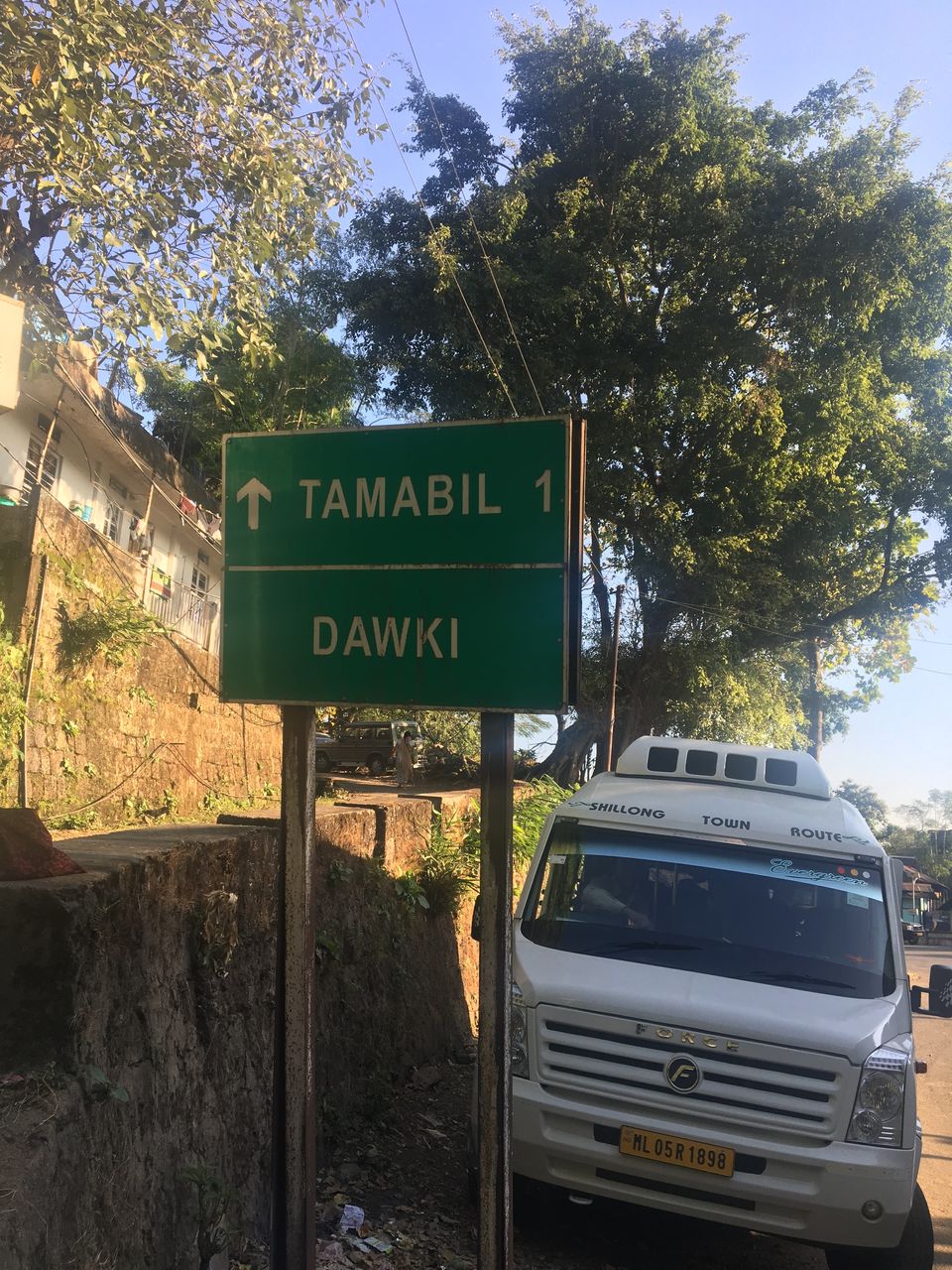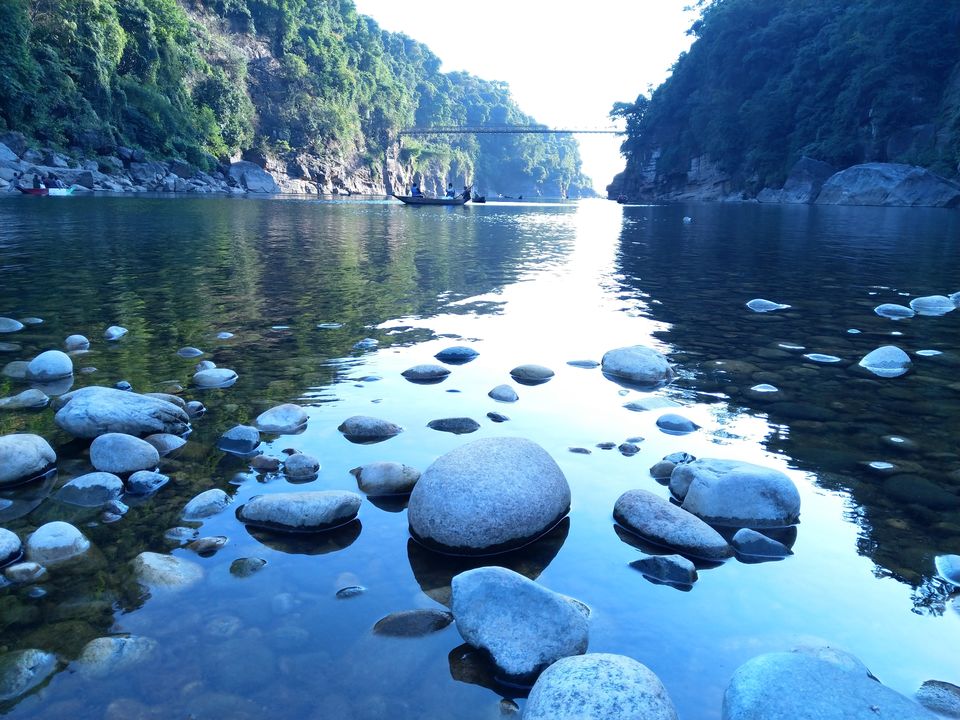 Best season to enjoy this river boating is from October to November right after the monsoon season. After the 1 day tour, we reached back to Shillong and took some rest for the night.
Day 3: Cherrapunjee sight seeing
Meghalaya tourism has a day tour of Cherrapunjee covering various places. You feel like you are in some European nation. Entire Cherrapunjee is green and covered with trees eliminating the doubts of being one of the highest rainfall received in a calendar year in India.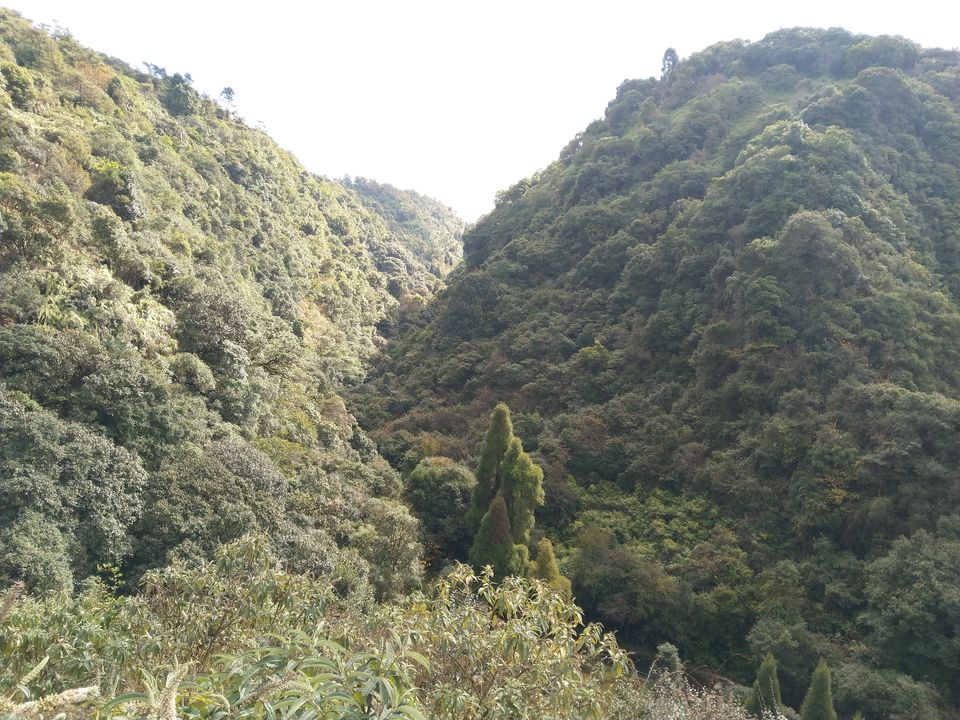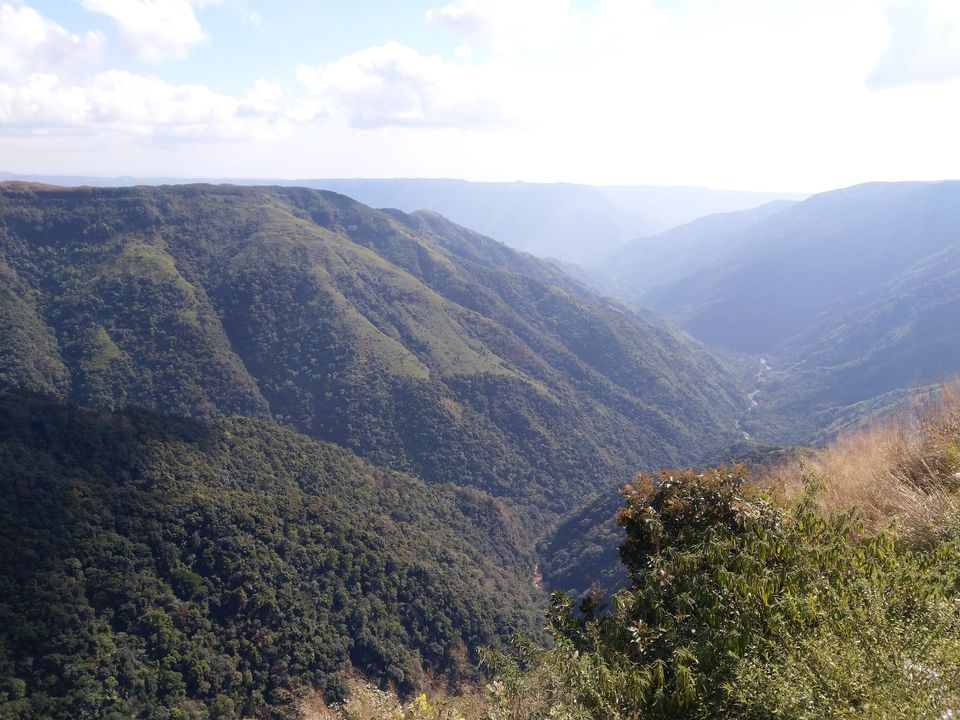 We headed to Ramakrishna mission Museum along the way and there is a school with hostel where many kids are studying sponsored by the trust. It was a lovely place and next to it is the 7 sisters waterfall and "Noh-Ka-Li-Kai" waterfalls. There was no water in 7 sisters waterfall since winter is not the season but You will realize you are in Switzerland on seeing the view you get there.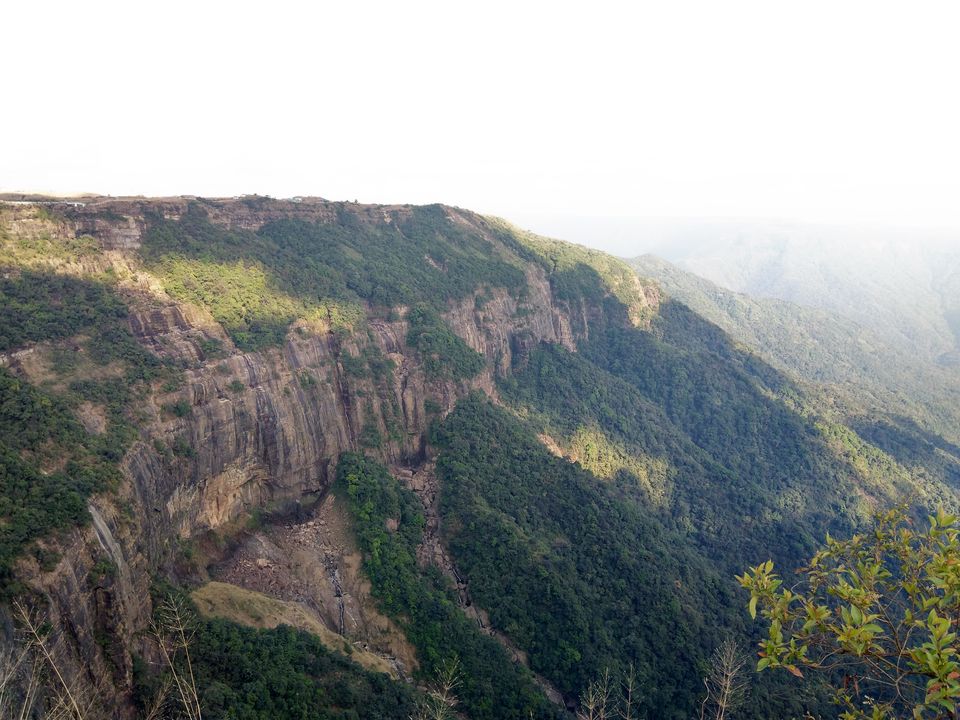 Noh-Ka-Li-kai waterfalls happens to be one of India's plunge waterfalls. The scenery is mind-blowing and you can connect yourself with the Nature's tone and feel that cold in your chest.
There is a botanical garden where we stopped for lunch and there is a cave exploration inside the park.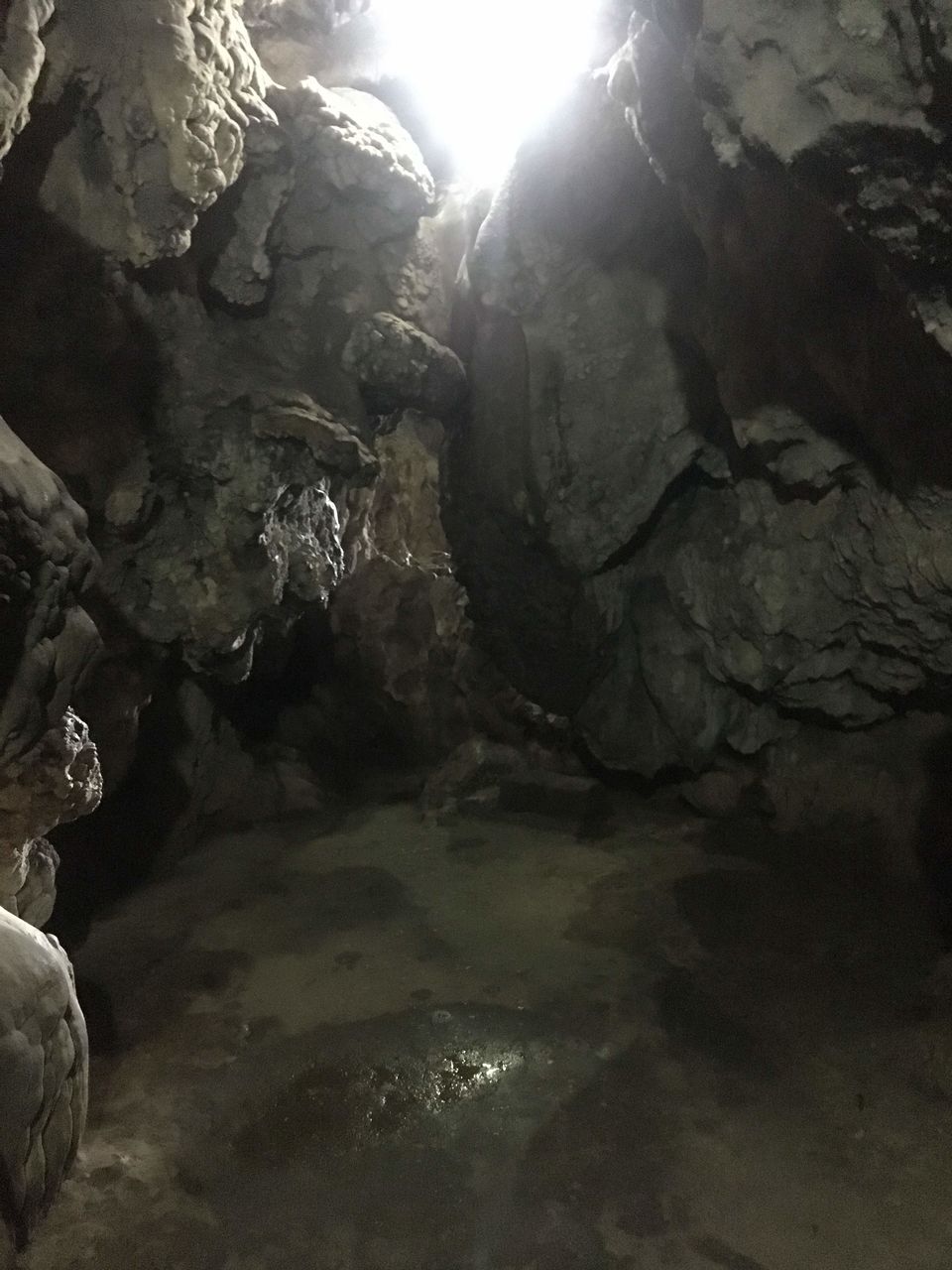 We were dropped in Shillong around 6.30 pm and we went on a roadside food hunt. You have so many grill options and best motel kind of place where they serve Organic food. Remember that Sunsets at 4.45 pm itself and it looks pitch dark at around 5pm. A different feel especially if you are from south India.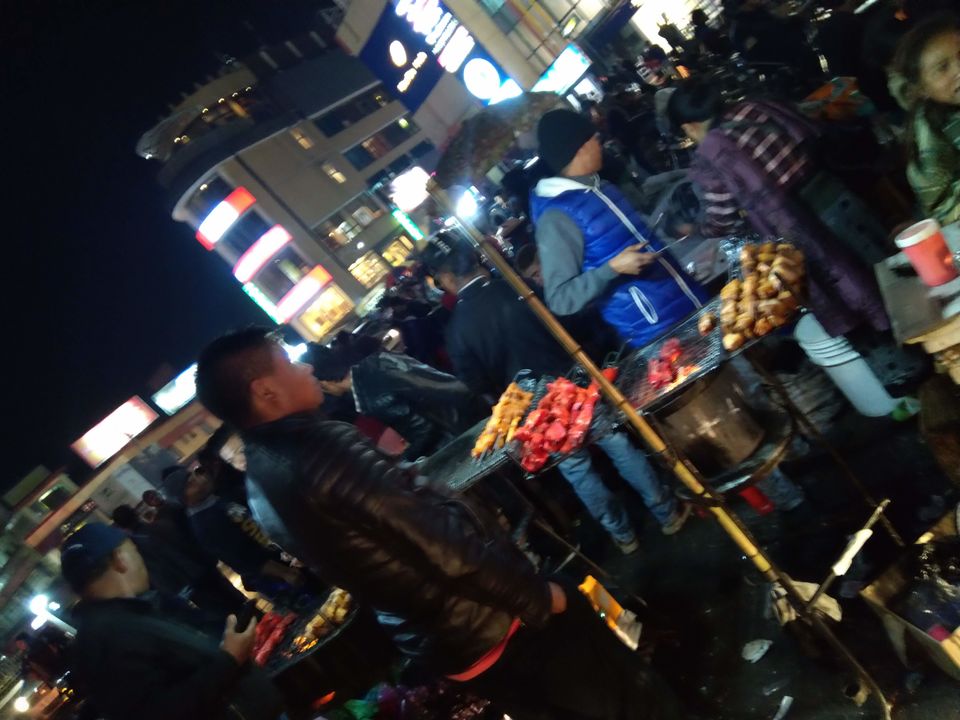 Day 4: Cherrapunjee double Decker root bridge trek
We hired a taxi and started off early in the morning to reach Cherrapunjee Double-Decker trek base. It takes about 2 hours to reach downhill and 3 hours to uphill. There is also a waterfall which again needs 2 hours of climbing. We could not get to that waterfall since we were little late. The route is so well constructed and there are about two Iron bridges amidst the way that allows you to click some awesome pictures. You need to hire a local guide as per Govt. rule and the charges are Rs.500 per group.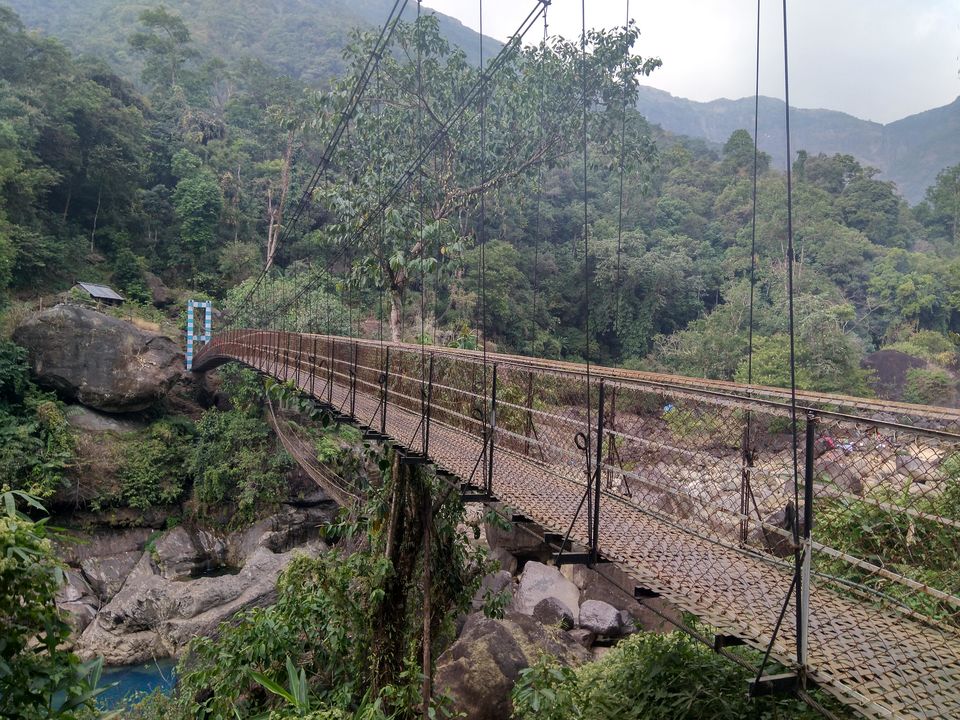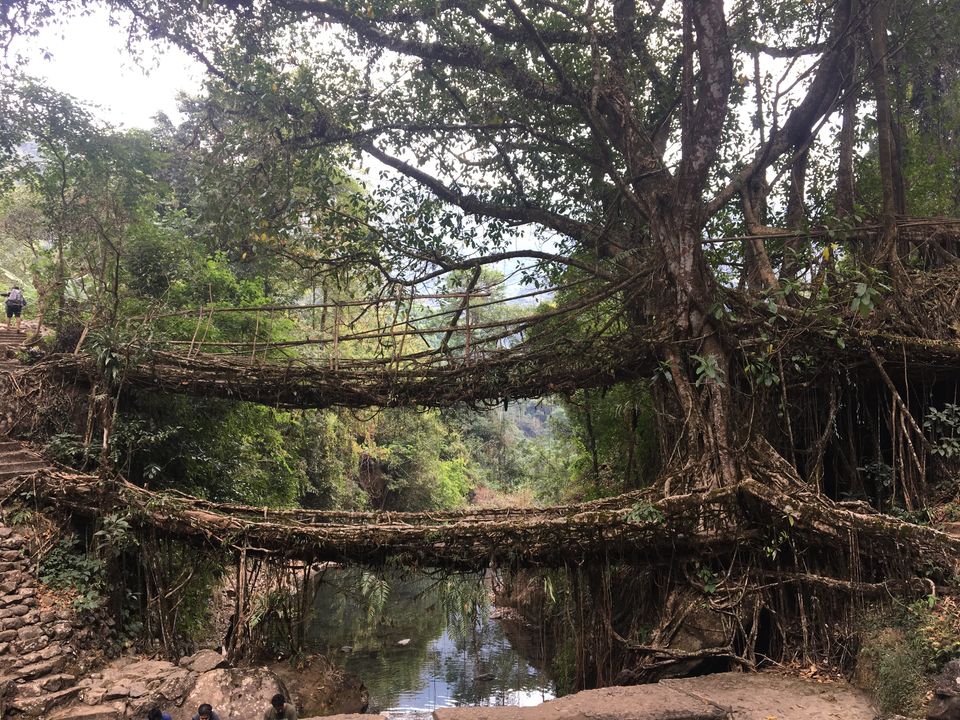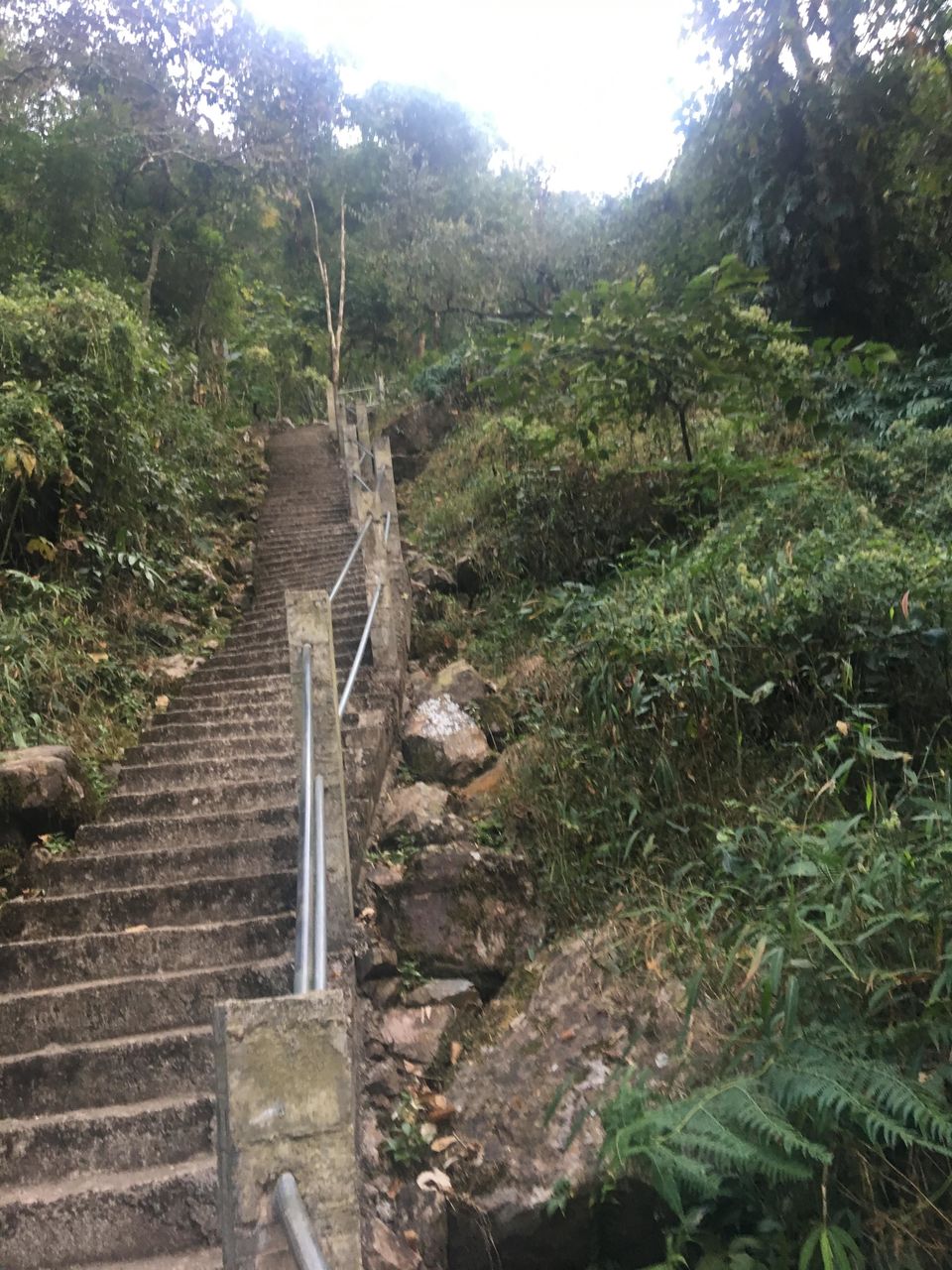 You get hot Maggi, Omelette and Chai in a wooden cafe kind of outlet and after the trek it tastes so yummy and refreshing. On the way back we all felt a little tiredness and there ends our 4th day.
Day 5: Back to Guwahati
There are number of ways you can commute to reach Guwahati. There are shared taxis, Govt. buses, fly in a helicopter or bike ride. We have always wanted to try the helicopter ride which is run by the Meghalaya tourism undertaken. There is a booking office near Shillong Bus station and you can pay Rs.1500 and book your seats. Seats are subjected to operational challenges and maximum only 4 people are allowed. You have to meet the chief office in the office the previous day and get proper authorization.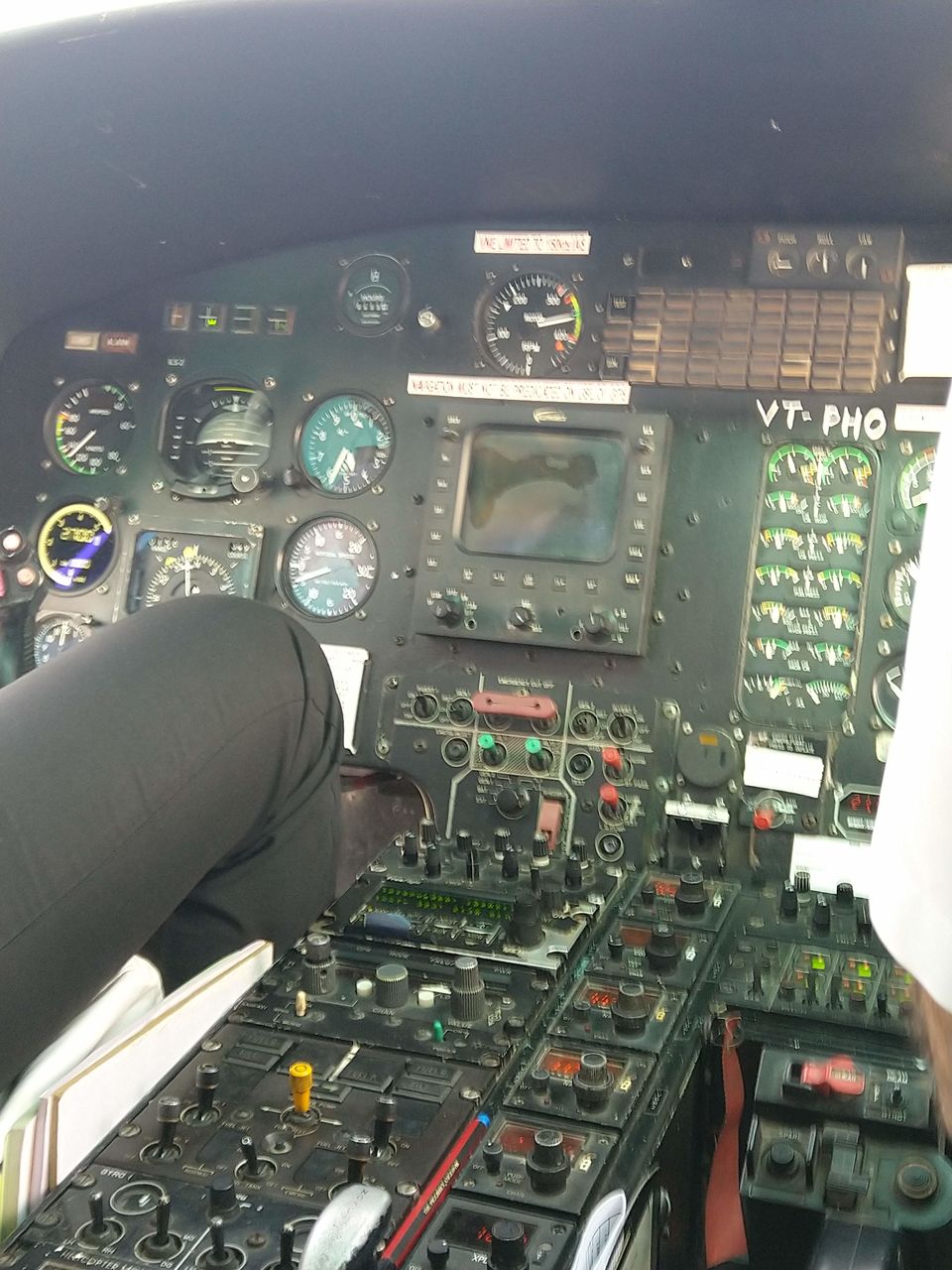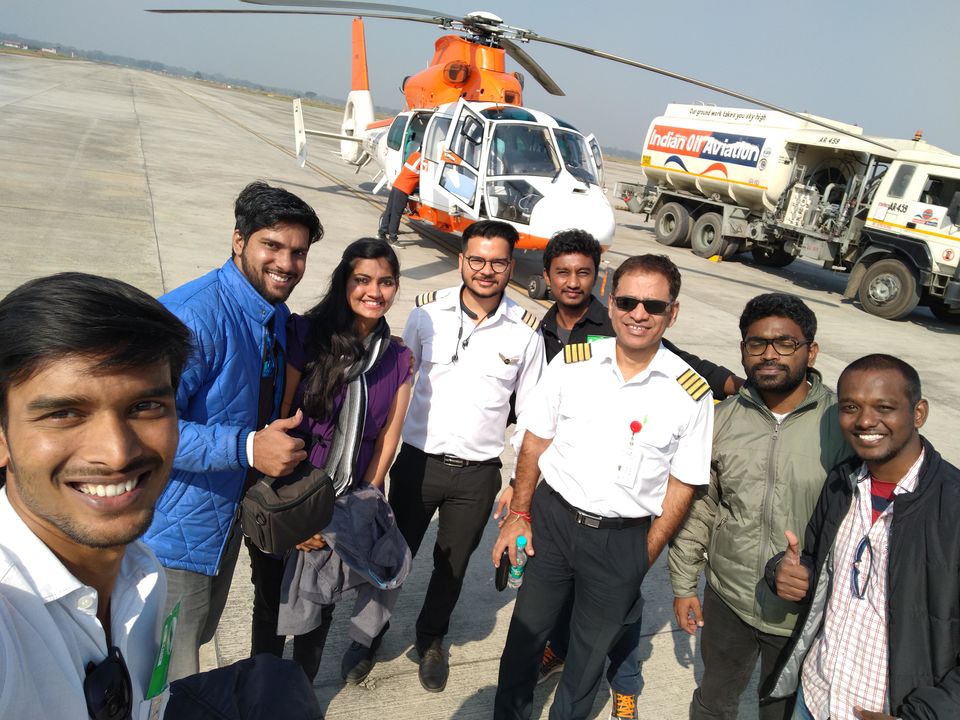 We reached Guwahati and checked-in to a hotel. We took a power nap and had our lunch and headed to Kamakhya temple. Very famous temple in Guwahati. We spent the evening there and on the way you get to see the Brahmaputra river sighting like an Ocean. After the temple visit, we reached the airport and flew back to Bangalore.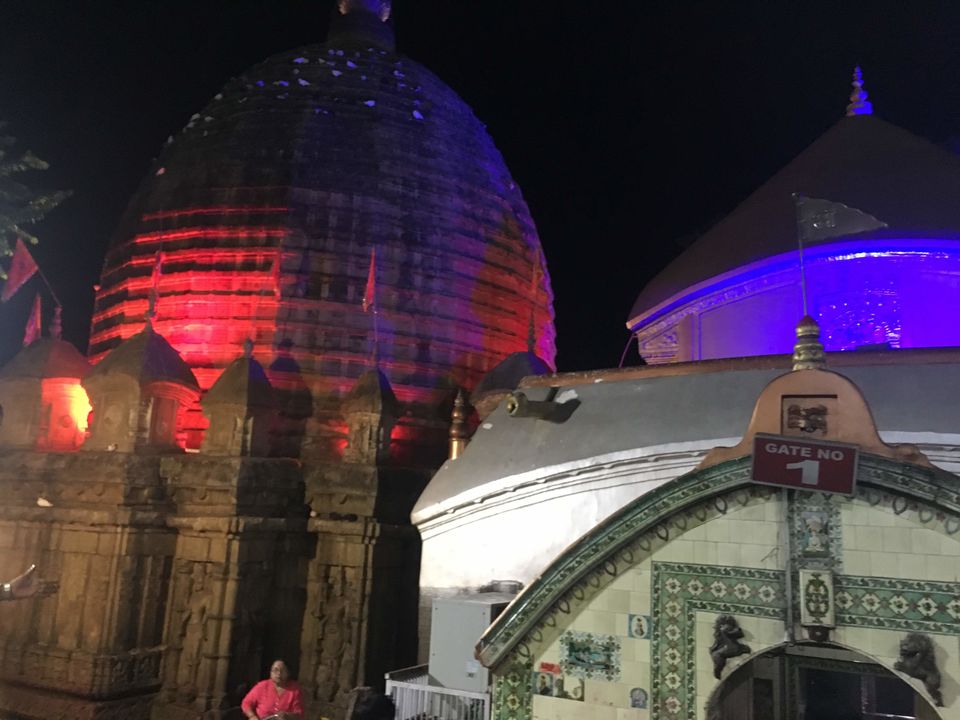 Note: Meghalaya Tourism contact: 0364-222622. Maximum capacity for helicopter ride is 300 KGs including the luggage. Always plan the stay in Shillong as center so that you can cover the whole Meghalaya with the help of Meghalaya tourism. They are really helpful if you want to plan anything apart from what they offer.
A power packed 5 days intense trip came to an end with memories of lifetime to cherish. It's a pure bliss to visit Meghalaya and any eastern states of India.
Follow me on Instagram @krishnamoorthy_krish for more.
Frequent searches leading to this page:-