Definition of Meghalaya in my Dictionary: #StateofBridges #SmallSpicyGreenChilli #SweetPeople
Shillong on Christmas Eve:
Shillong, the capital of Meghalaya is decorated like a bride on the Christmas Eve and you can hear the sound of carolling as groups of young people make the rounds singing traditional Christmas songs.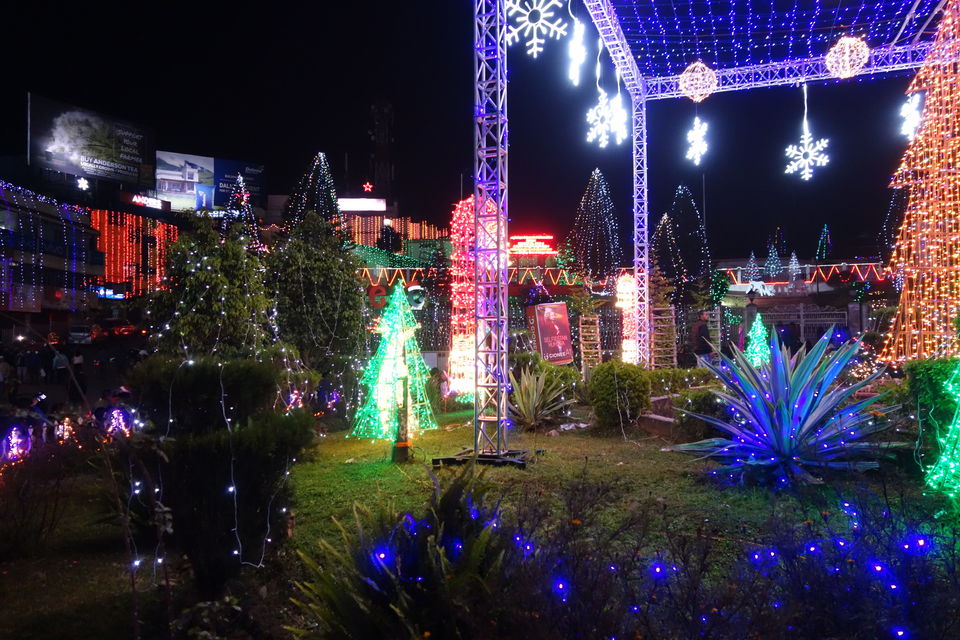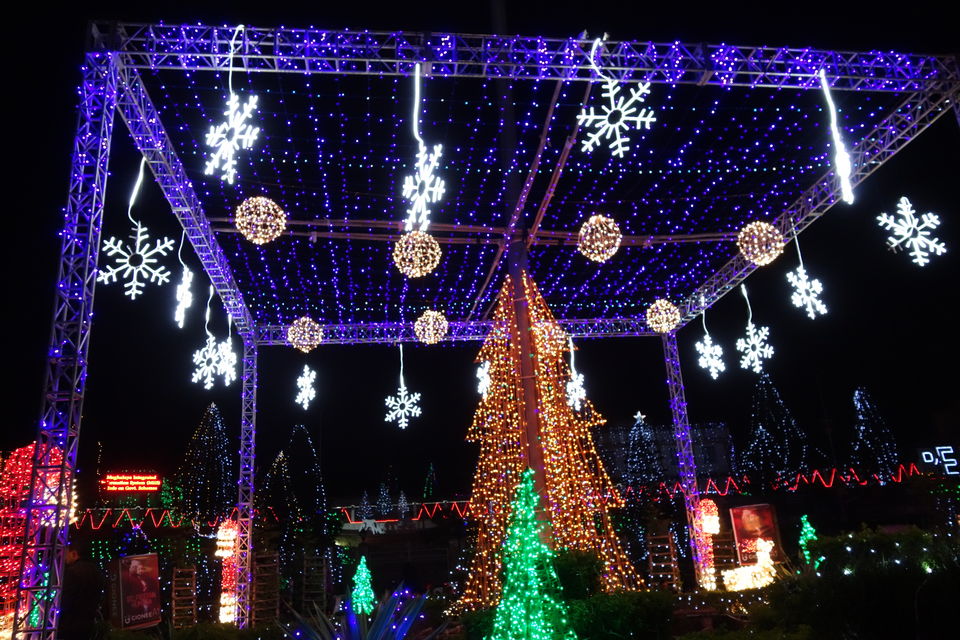 Root Bridge
There are two root bridges near Cherrapunjee, out of which one can be visited by car and is near Mawlynnong but the other which is quite far and has an angelic view has to be reached by a good trek of 3000 steps.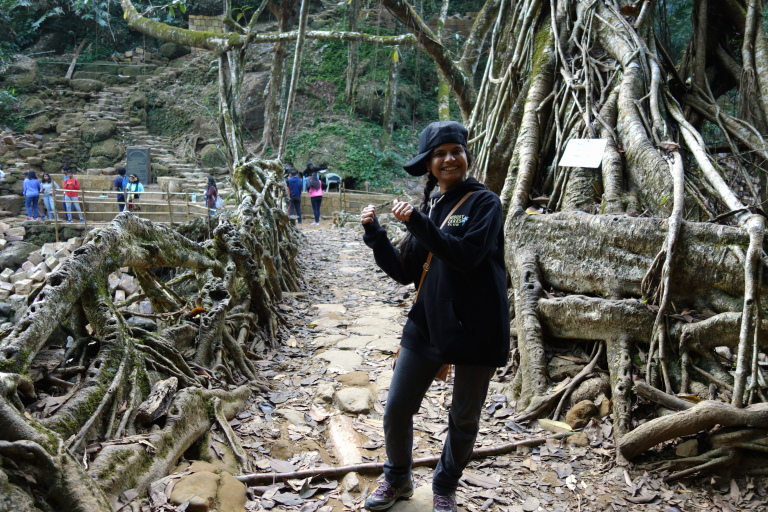 Nohwet Village(3-4 km from the Mawlynnong, the cleanest village in Asia):
Equally clean and pristine village like Mawlynnong but not so famous and commercialised.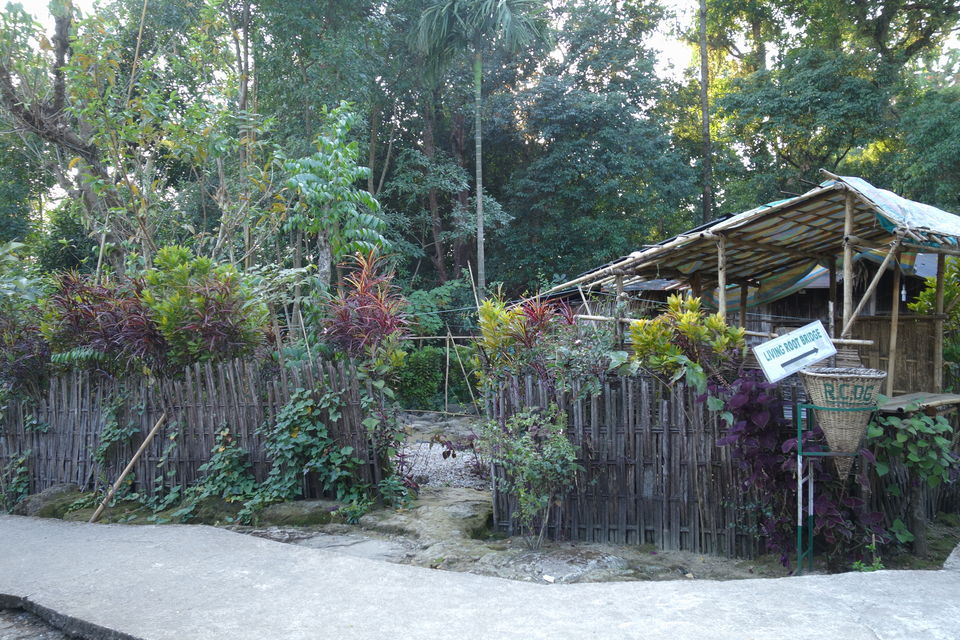 Nohwet View Point Or "The Bamboo Kingdom" as I call it:
A talented man called Drongwell built this huge Bamboo Kingdom taking around 2 years. He did it alone without any external help just doing his own calculations.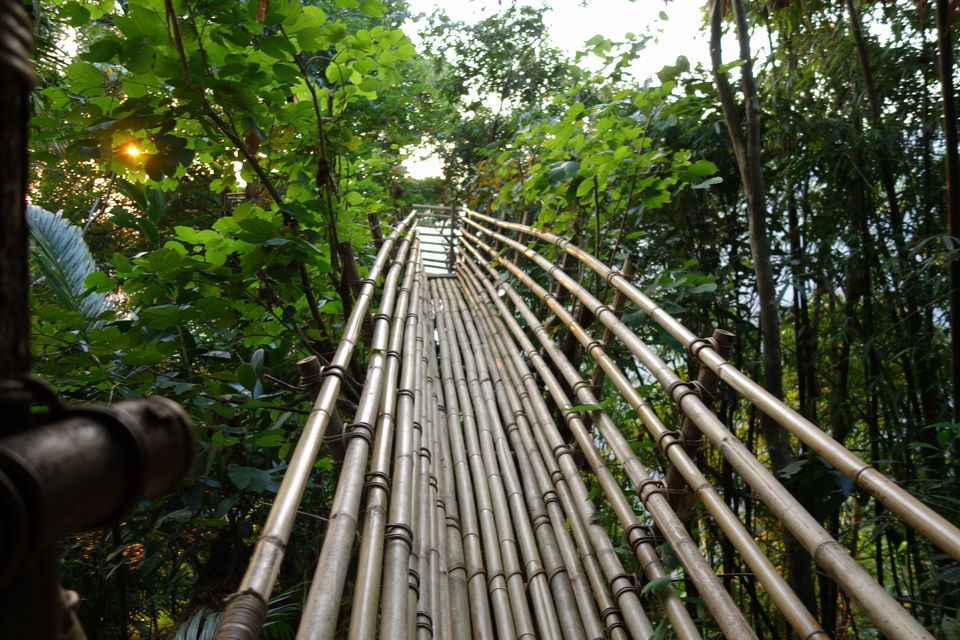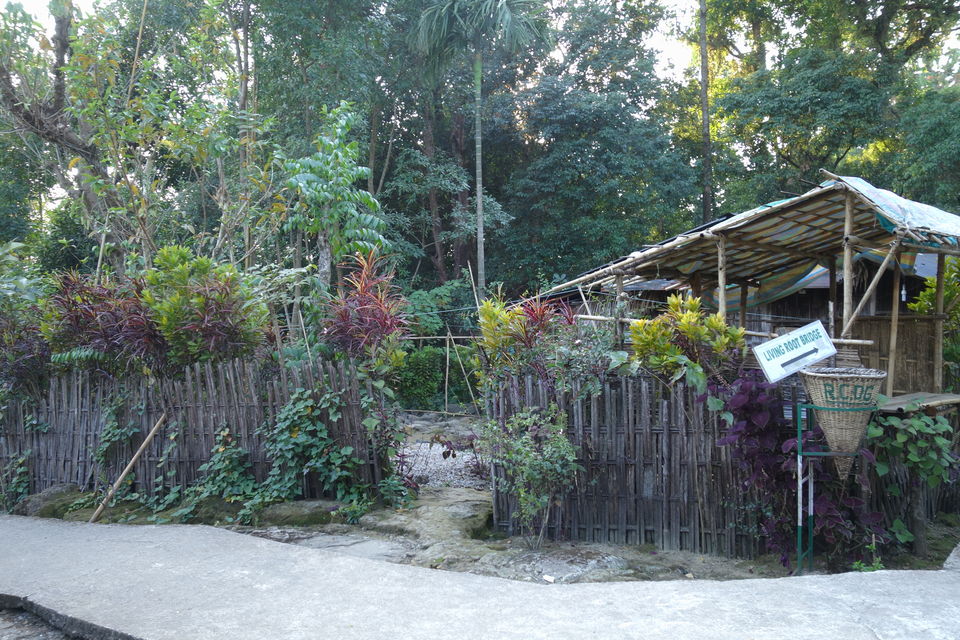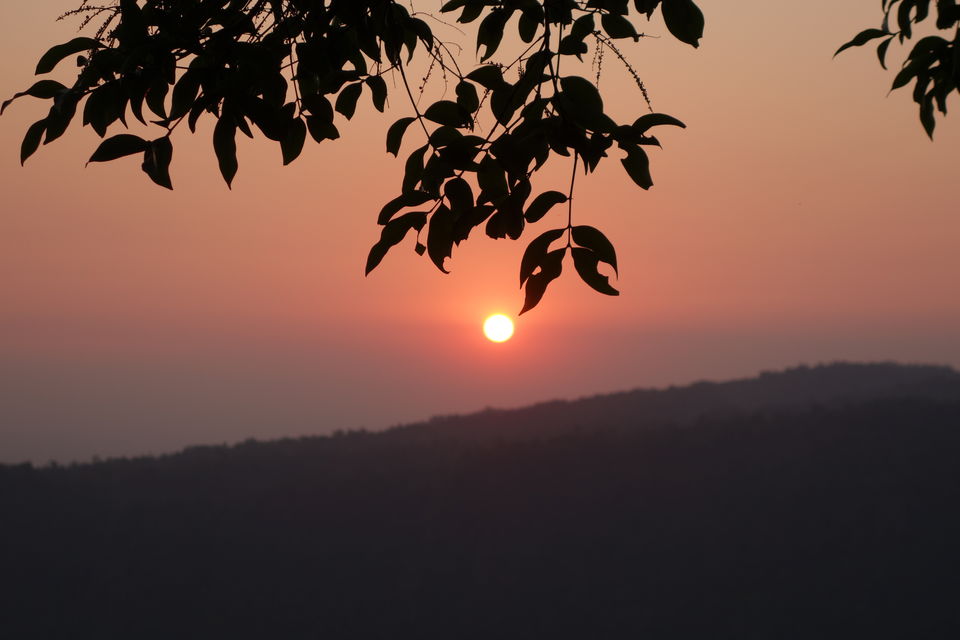 One of the few relatively clean and transparent river in India, lies between India and Bangladesh.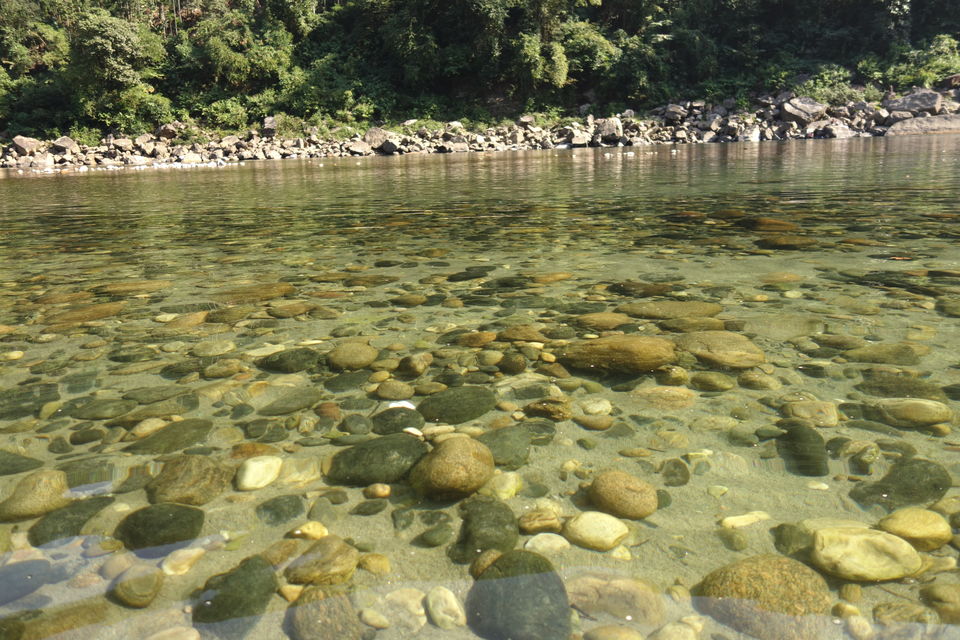 I did not see much water in the falls as the falls only have water in Monsoon.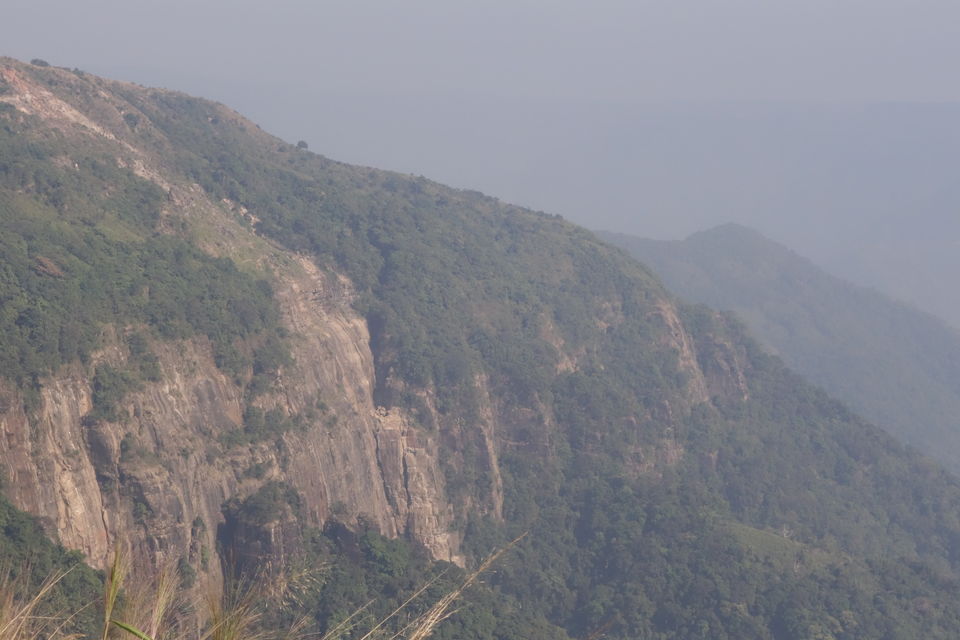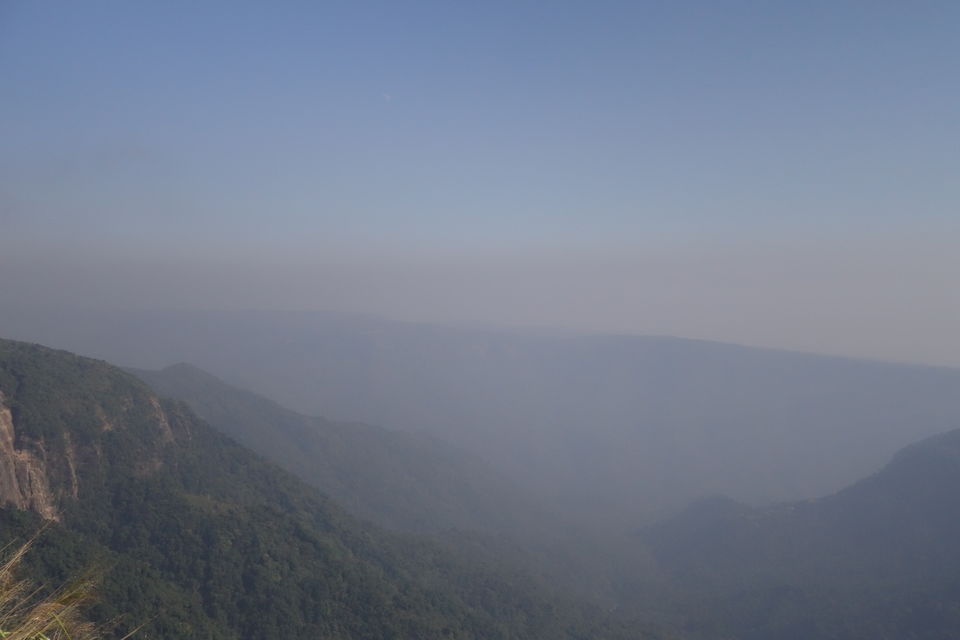 Living Root Double Decker Bridge: Climbed around 3000 steps and crossed some 5-6 scary bridges before reaching the Double Decker Bridge but the view is worth taking this much of an effort.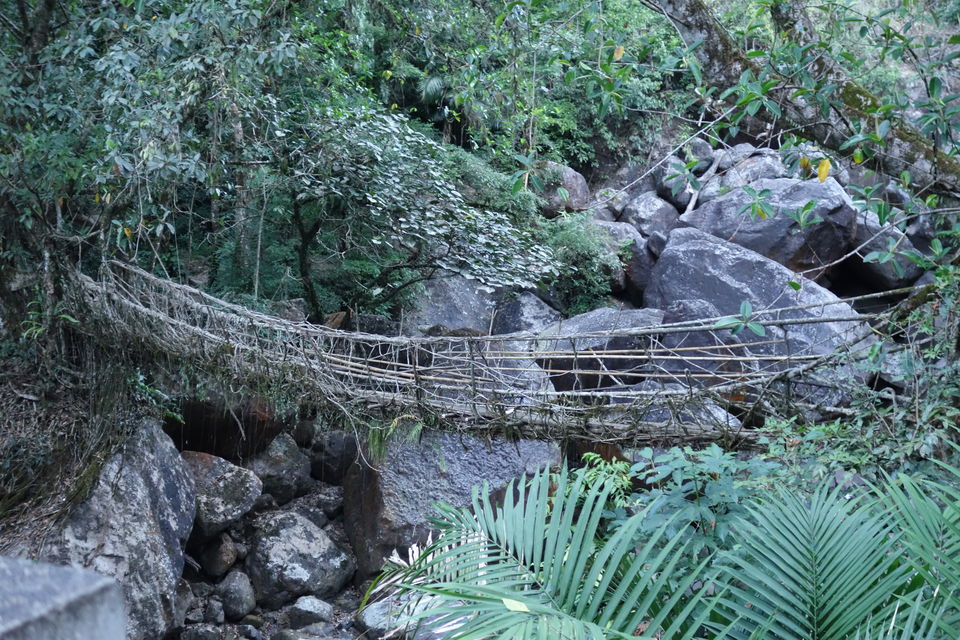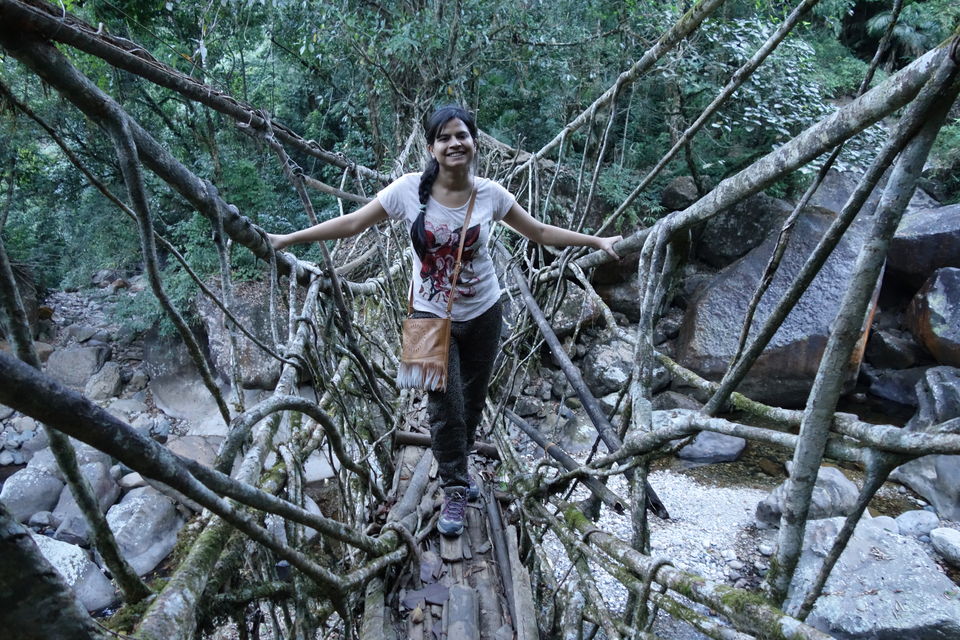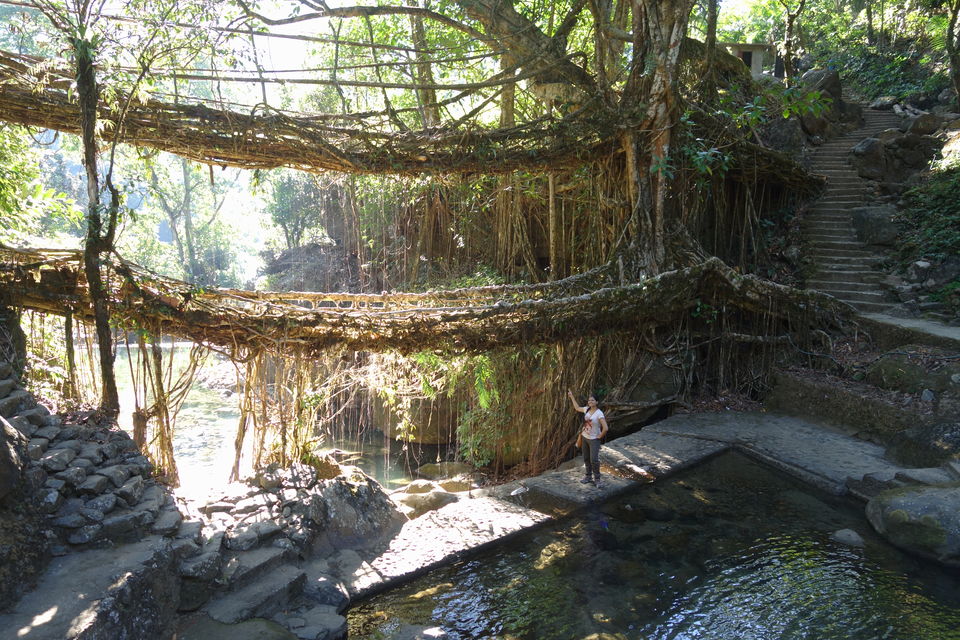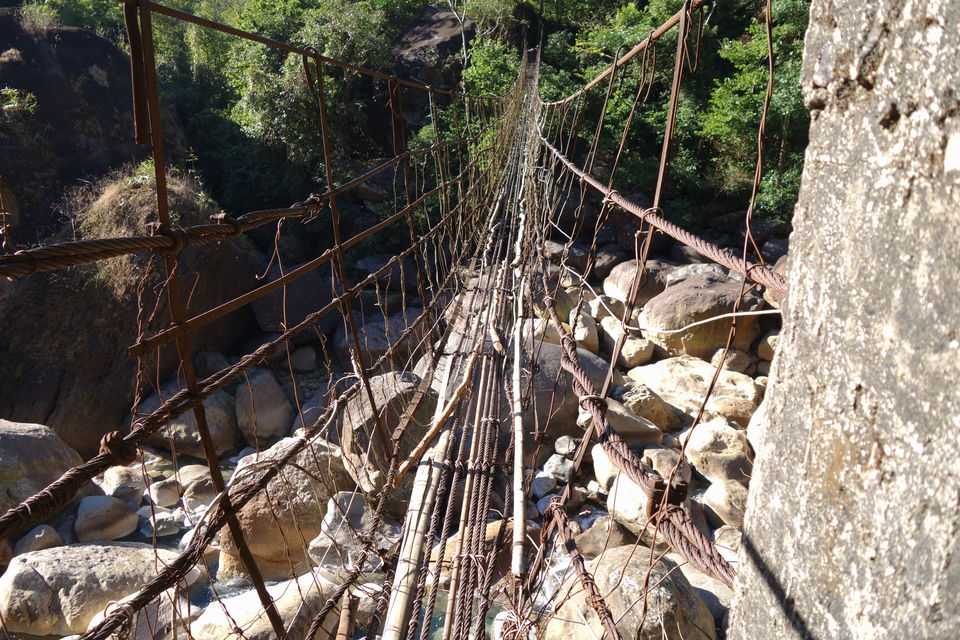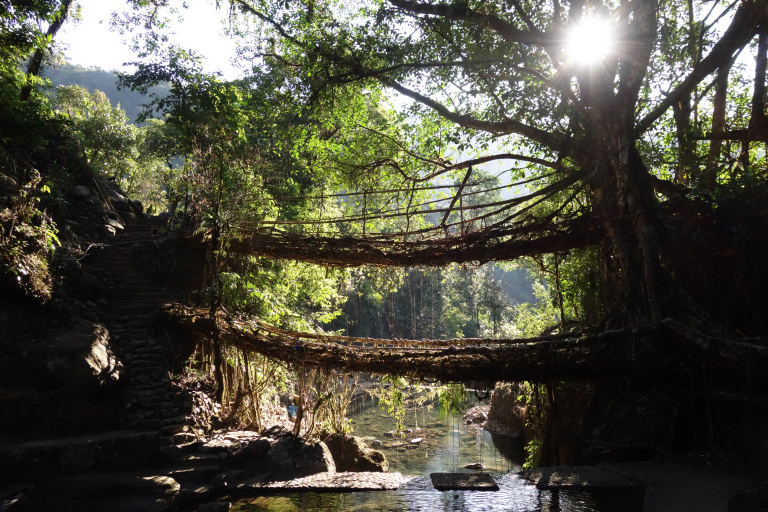 Lumsohphoh is a small village near the double decker bridge. The double decker trek and rainbow fall trek starts from a point near to this village so, I stayed in this scarcely populated catholic village.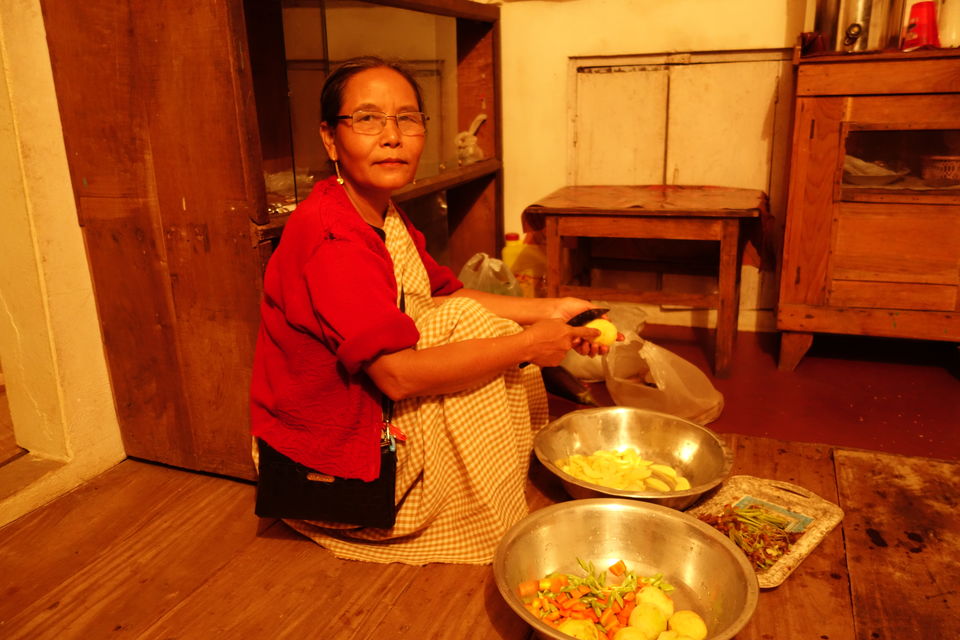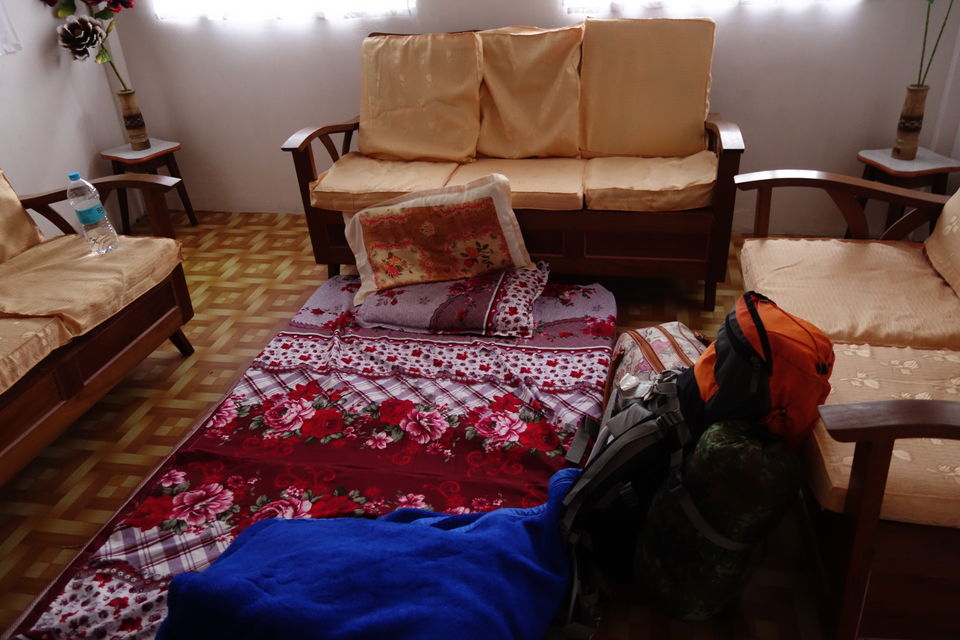 Elephant or Seven Sister Falls and Nohkalikai Falls in Cherrapunji:
Major place for Indian Spices:
Mainly Khade masale are transported from North Eastern part of India.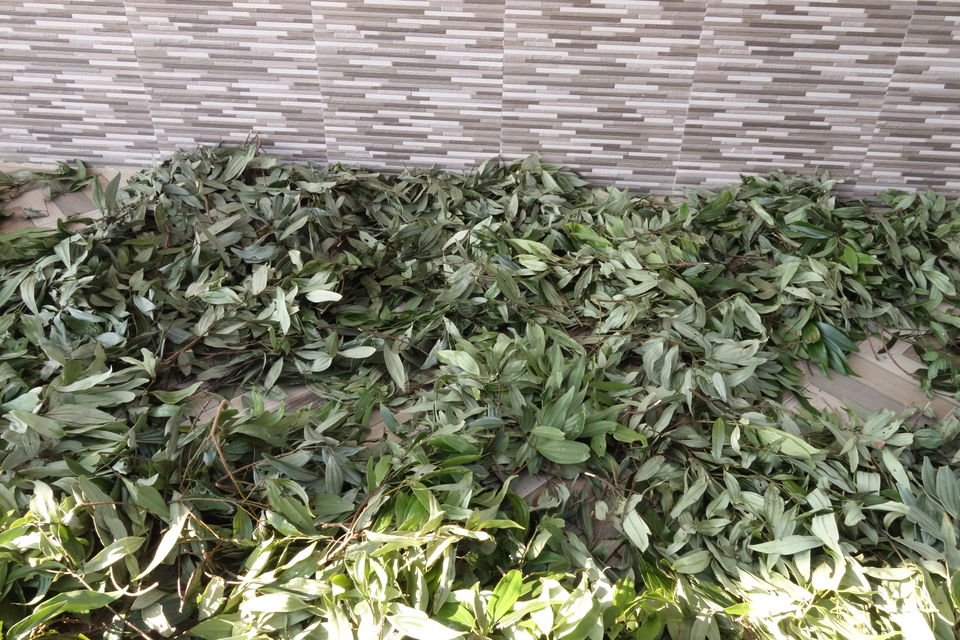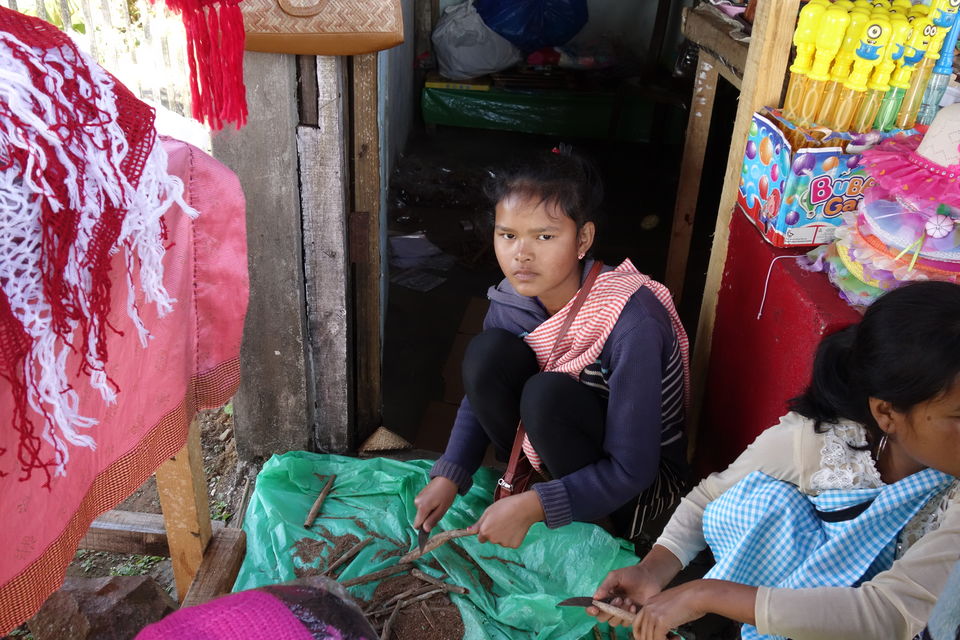 The not so famous Rainbow Falls: Again climbed some 2000 steps to reach this beauty and spotted the Rainbow with a mesmerising view of waterfall surrounded by the guarding Mountains.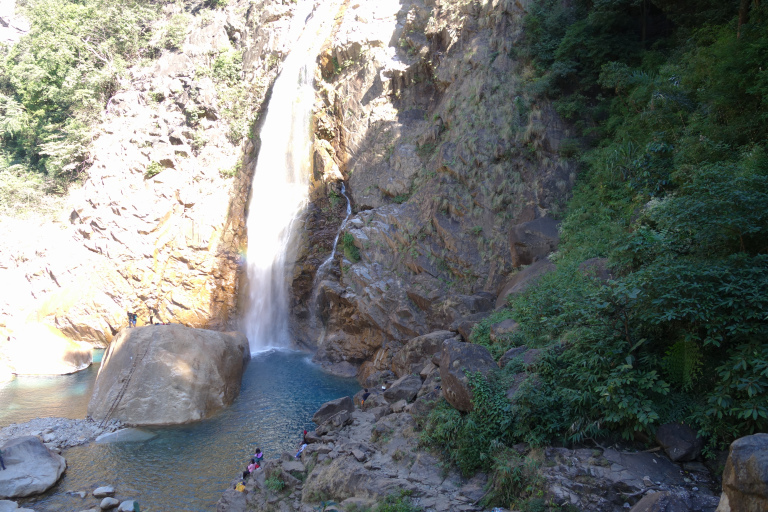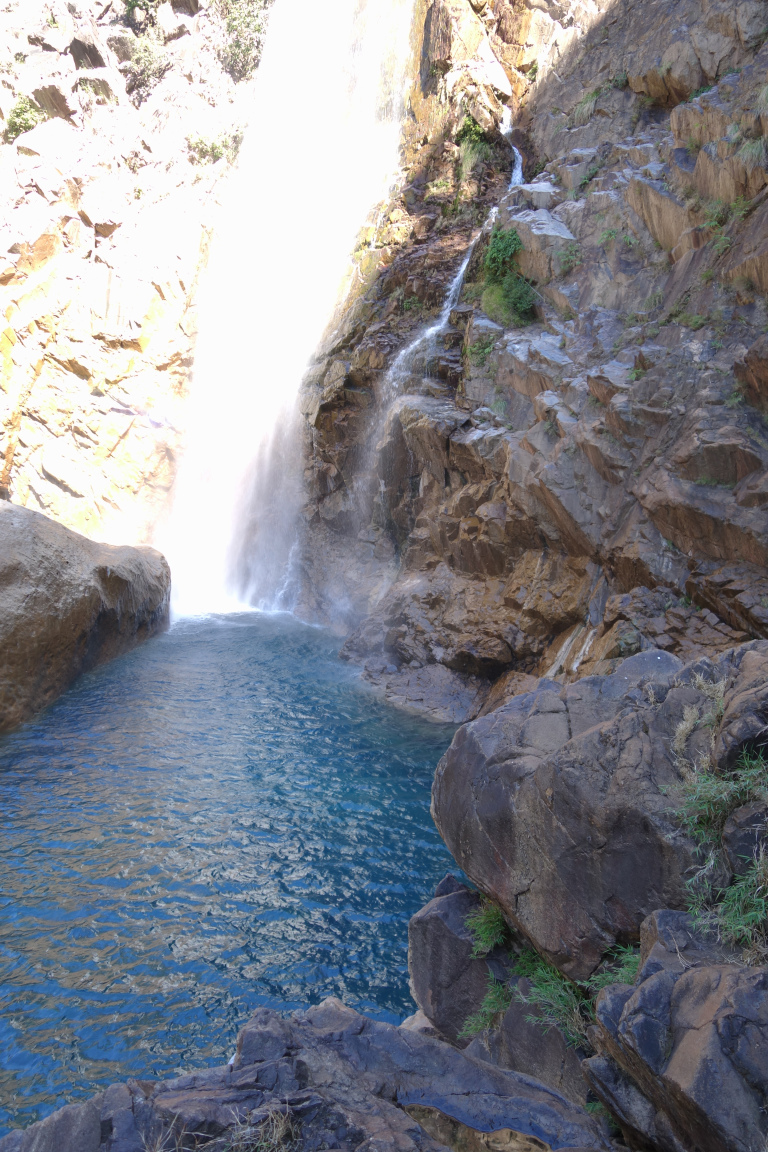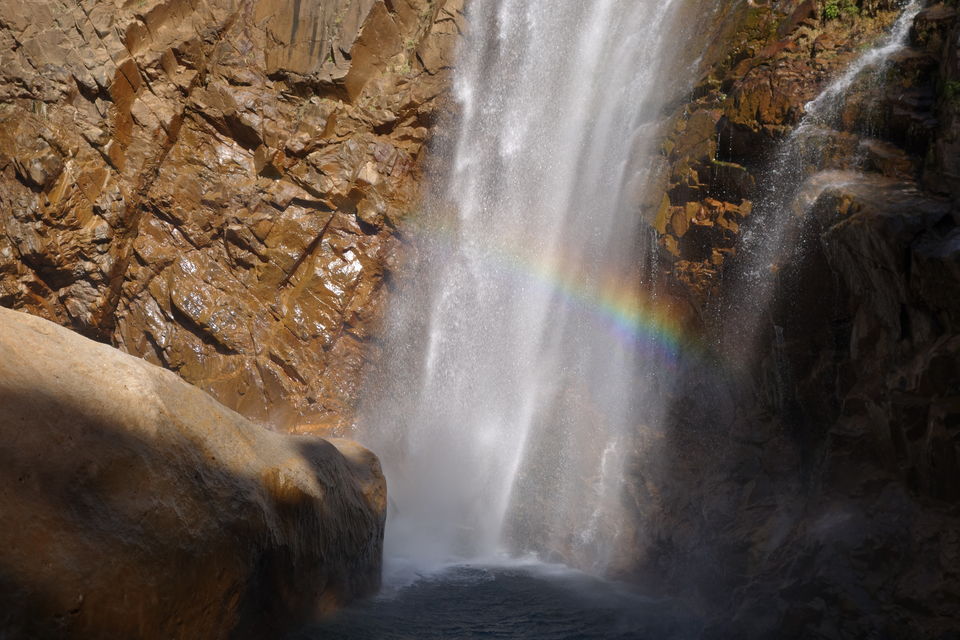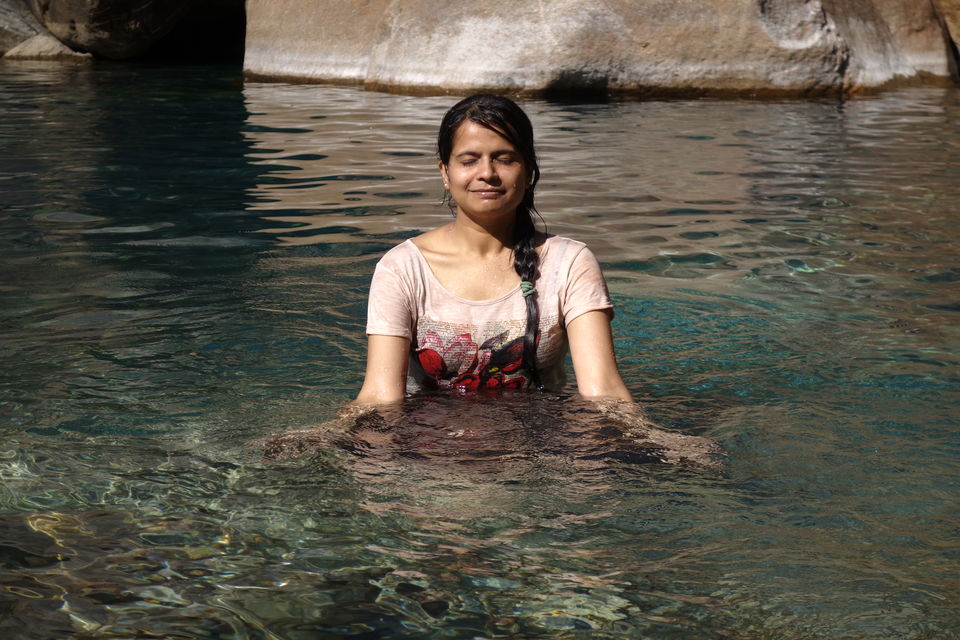 How To Go To Shillong:
Take a direct Flight to Bagdogra or take a train till Guwahati. Shared cabs are easily available from the airport or stations.
Getting around the city:
If you are in a group of 3-5 people, book a personal cab or try sharing it with some tourists else buses are also available from main Shillong market to the main touristic places like Mawlynnong, Cherrapunji, Living root bridge etc. but do take the ticket a day before the journey from the ticket counter in the market itself.
Places to Stay:
Book a hotel in advance for Shillong if you are going on Christmas or any main season else there are plenty near the market. For all the other places you can book on the spot. Try staying in homestays, they are relatively cheaper and better to understand the place and local more.
Meghalaya Tour Itinerary For 5-7 days:
Delhi -> Guwahati -> Shillong -> Nohwet-> Cherrapunji -> Lumshohphoh
More places to visit in Meghalaya: Mawlynnong, Umiam Lake
Tips:
Travel light If you are a vegetarian, do carry some ready to eat stuff with you Maps are not always right, keep asking locals for the directions For Double Decker Bridge and Rainbow Falls, go in a company and avoid it in night as the steps are quite scary at times. Have local vegetables and fruits at the villages
Published by Priya Sharma

Frequent Searches Leading To This Page:-
4 day itinerary for meghalaya, meghalaya budget trip, meghalaya tourism best time to visit, cherrapunji meghalaya tourism, meghalaya tourism package