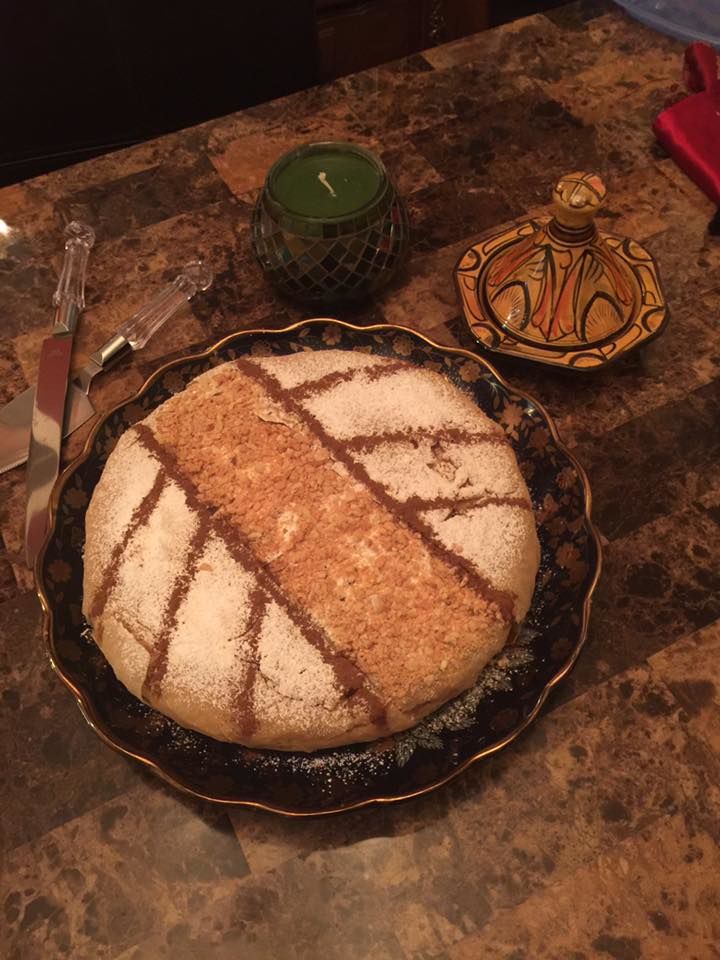 Bastila is the key word for this trip and definitely a word you need to memorize before heading to Morocco or any Moroccan restaurants out there. It's undoubtedly one of the ultimate dishes of the Moroccan cuisine that resembles to no other dish.
It's a special occasions meal usually served in fancy weddings or prepared the day of Eid or when receiving important guests. The good news is Bastila can also be found in some restaurants so you don't have to worry about getting yourself invited to a wedding just to be able to eat Bastila. There are several types of Bastila so let's dig in.
1. Chiken Bastila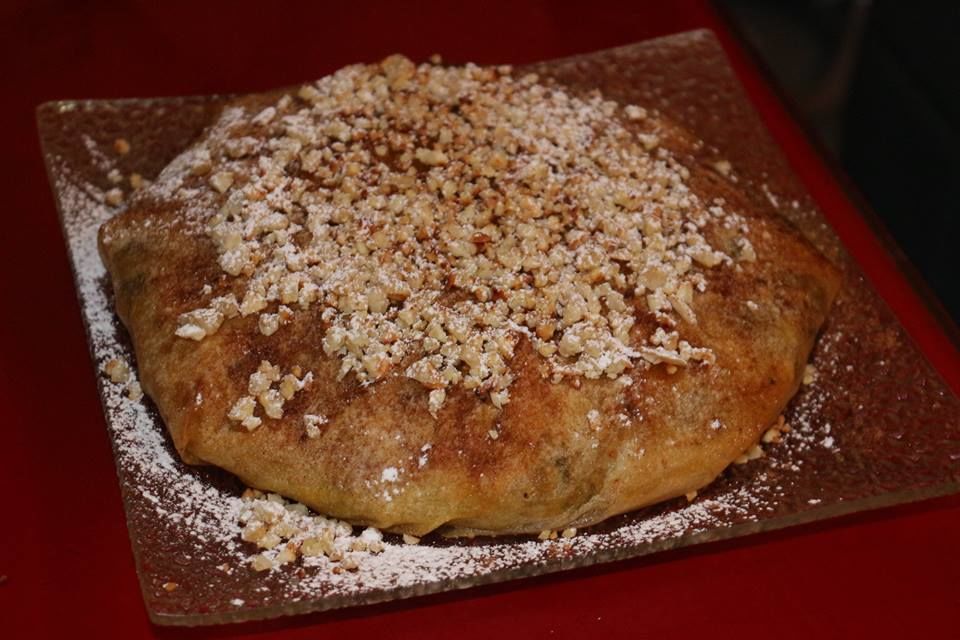 The most traditional type with the sweet and salt mixed flavor that distinguish the Moroccan cuisine. It's made of very fine pastry similar to filo called "Warka" which means paper in Arabic stuffed with chicken cooked with onions and a lot of spices, eggs, and almond layers. Here how the inside looks like: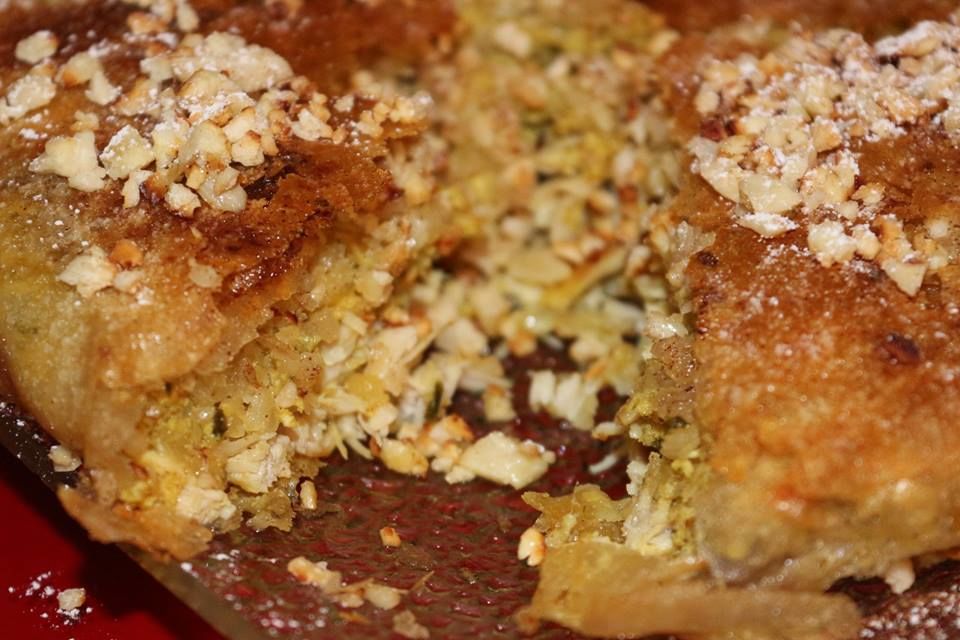 In restaurants they either serve small ones or portions of big Bastila, always go for a slice of the large pastila.
2. Fish Bastila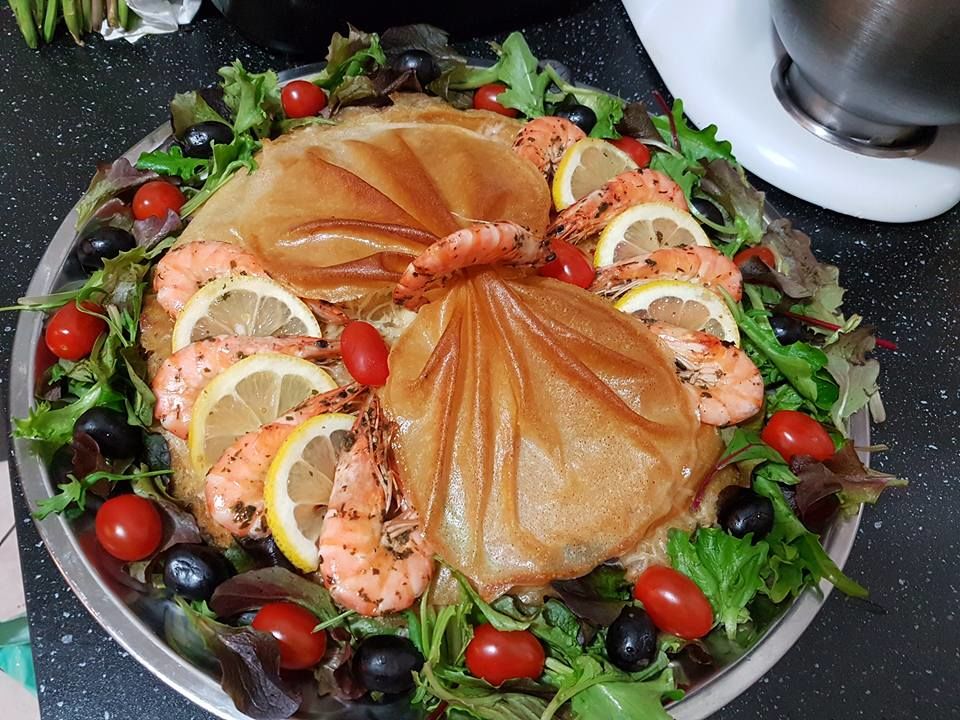 Probably one of the most appreciated meals in Morocco and one of the most expensive one. The stuffing consists mainly of some types of white fish, shrimp, calamari, Chinese vermicelli, black mushrooms. Of course there are numerous recipes with different ingredients but the concept in the same. Here how the stuffing looks like: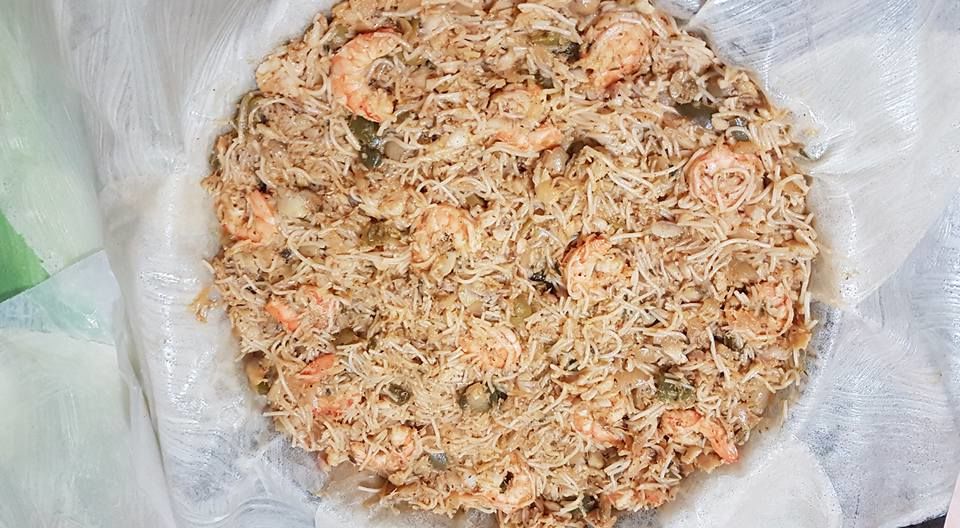 There are of course other types of bastila such us the sweet bastila made of nuts, pigeon bastila ( Yes Moroccan east pigeons) and meet bastila but there are harder to find.
If you are a group of travelers you can request a large size bastila from any restaurant, pastry or any Moroccan cook.
Large bastilla of chicken costs around 40 euros while the fish one is around 75 euros.
#Morocco #Bastila #Food #Tangier #Casablanca