Morocco known as gateway to Africa is a country of diversity, cultures & Colors. Unlike rest of Africa, here you will see diverse ecology with epic mountain ranges, ancient cities, vast deserts as well as sea. But the most important reason this country stole my heart is its warm hospitality !
Being in Morocco is treat to all the bodily senses. Rainbows of colourful rugs, smell of spices, sufi musical evenings at Jemal el fenna all can be too overwhelming,
Here are my top reasons why you should visit Morocco
Marrakesh Riad :
If you want to experience how Moroccons live you should definitely stay in one of the Riads. You can find Riads in almost every city in Morocco. These Riads are luxurious as well as affordable. Riads are traditional Moroccon house or a palace with an interior garden, courtyard and a pool. They have beautiful interiors with traditional Moroccon rugs, shelves adorned with glassware & silverware. Breakfasts are usually served in either courtyards or rooftops. You can find a Riad to suit every budget. We stayed in three Riads during our stay in Morocco. Riad Shama and Riad L'Oriental Medina in Marrakesh and Riad Dar Sababa in Chefchaouen. You can also stay in large resorts that can be found in many cities and beach areas, with a broad array of facilities like swimming pools, onsite gyms, restaurants & bars. Most popular and luxurious one is La Mamounia in Marrakesh known for its architecturally pleasing swimming pool.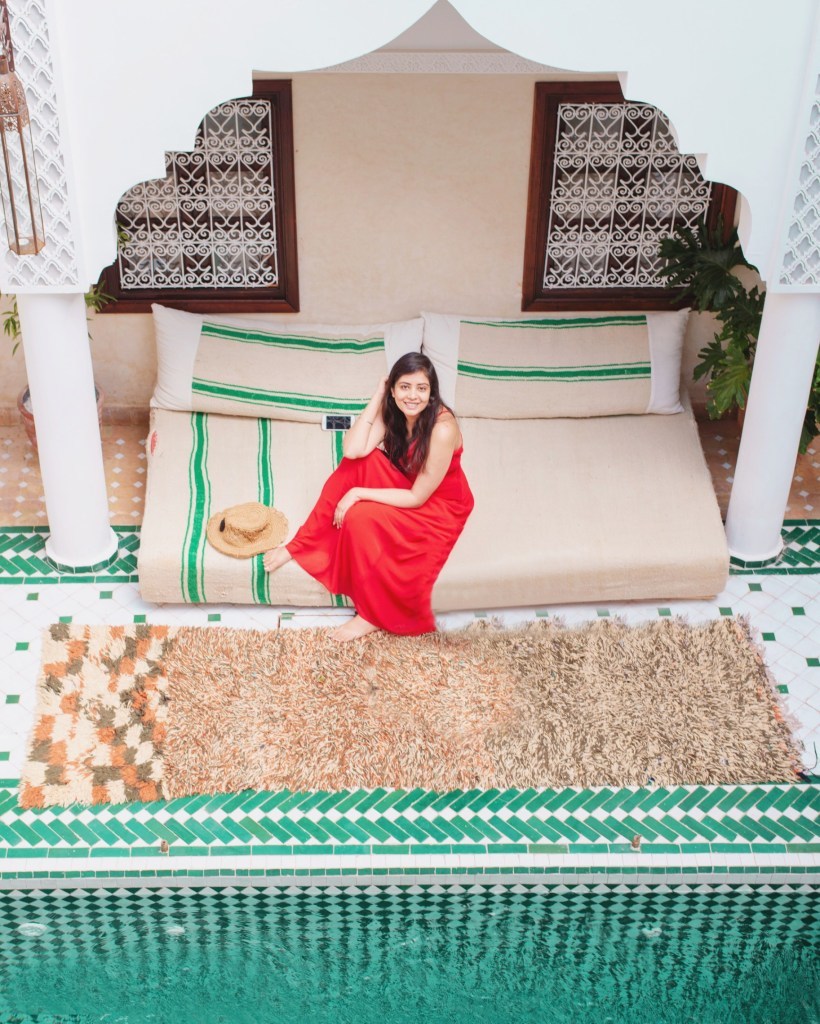 Mosques and Monuments :

Morocco has great architectural masterpieces in almost every city. These includes huge mosques, palaces and sprawling gardens. One of the most notable is enormous Hassan II Mosque in Casablanca, one of the only two Moroccan mosques open to non-Muslims. The second mosque is located along the Nfiss Valley south of Marrakesh in Tin Mil. A visit here ensures not only great photo opportunity but some calm and serene moments and a journey back in time.
Other important sight seeing places include Bahia Palace, ruins of El Badi Palace and Ait Ben Haddou, a fortified city built of mud bricks, is perhaps the most spectacular example of South Moroccan architecture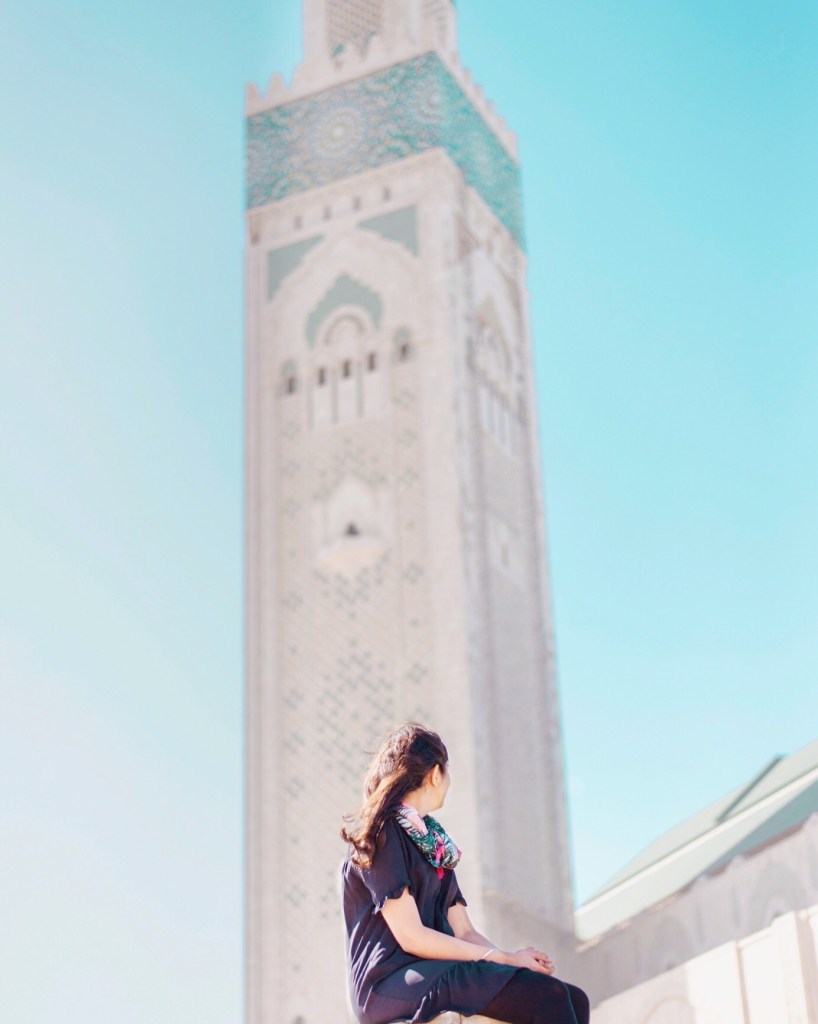 Trip to Morocco can't be complete without spending a night camping under the stars In Sahara Desert. The golden dunes against blue sky looks stunning. Experience the nomadic lifestyle by spending a night in Bedouin tents and taking a camel safari. What tops all this is the Moroccon music around bonfire at the evenings by the local artists.
Binge on Moroccon food :
Trip to Morocco would be incomplete without its scrumptious street food and mint tea. You can find a variety of non vegetarian options but also some vegetarian dishes like veg tagine and cous-cous. The Djemaa-El-Fnaa night market is a hub for food lovers. It's surprising to see how the market transforms into an open food court with variety of food stalls offering hundreds of dishes along with Moroccon folk music playing in the background by performers.
The Moroccon mint tea is served almost everywhere and is so refreshinh. It is served in a specific way from a small carved beautiful silver kettle which you can buy for yourself from the souk.
Another must try is the fresh orange juice which you can find easily anywhere in Marrakesh. Orange trees are omnipresent in Marrakech and look gorgeous bearing fruits on both sides of the roads.
It is so easy to get obsessed with the romantic look of Medina. It has kept its magic over the years. It is like a maze of winding, narrow streets with distractions at every shop such that it is impossible to get out empty handed. At every point you are wishing if only I had excess baggage allowance... Haha ! You can find almost anything here and in all vibrant colors. From rugs, spices, ceramics, leather bags & footwear, beautifully carved tea pots & shisha, clothing and musical instruments. This is the place to buy souvenirs as well.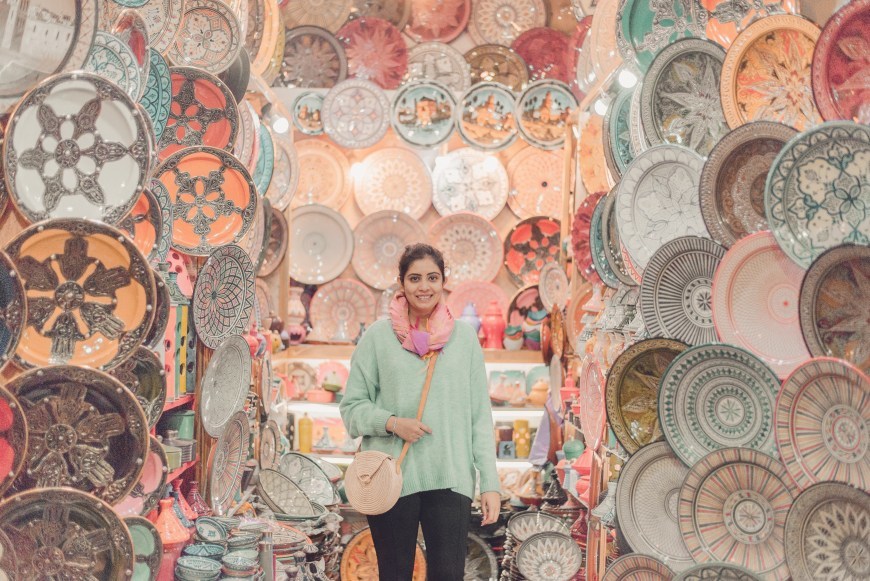 Created by the French painter Jacques Majorelle but later the home of the famous designer Yves Saint-Laurent, this garden is a beautiful masterpiece combining the oriental colors and exotic plants specially giant cacti.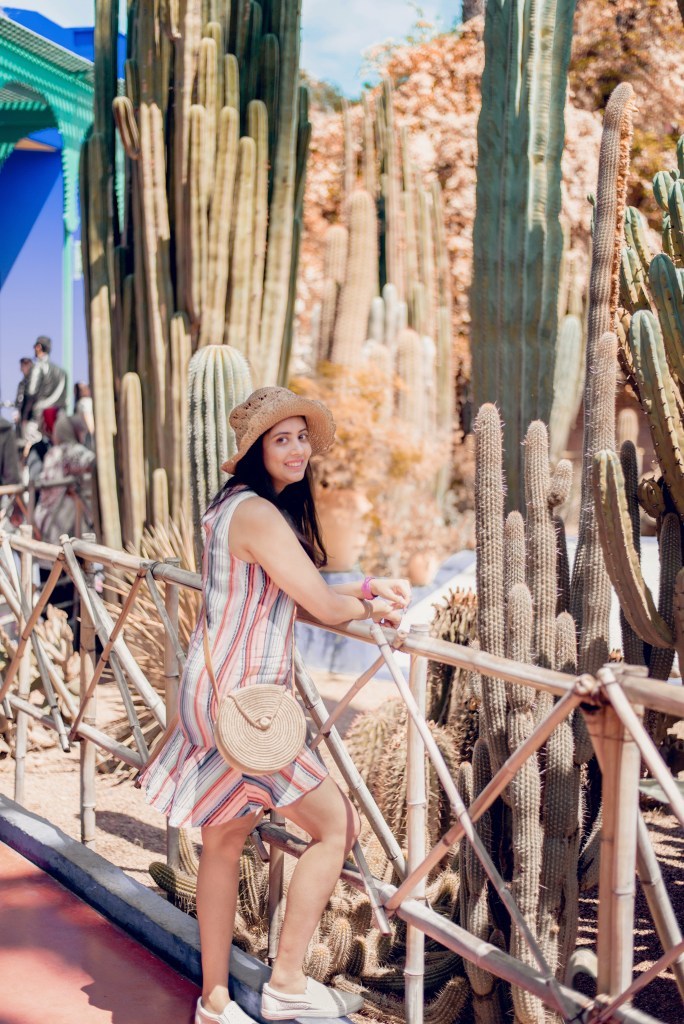 Also know as the blue city, is one of the prettiest towns in Morocco. Chef has been on my bucket list for so long and reaching Chef was not easy given the time I had in hand. There are few ways you can reach Chef. You cAn either take a train from Marakkesh or drive from Casablanca. We did the later one. This indigo washed mountain town is a separate world of its own. Popularly a place for backpackers but it does offers some decent accommodations and food joints. I was drawn to this town for its picturesque beauty. Every corner is instagrammable in Chef with red-tiled roofs, bright-blue buildings and narrow lanes converging on busy Plaza . The other thing found in abundance here are cats. They are cute and adorable.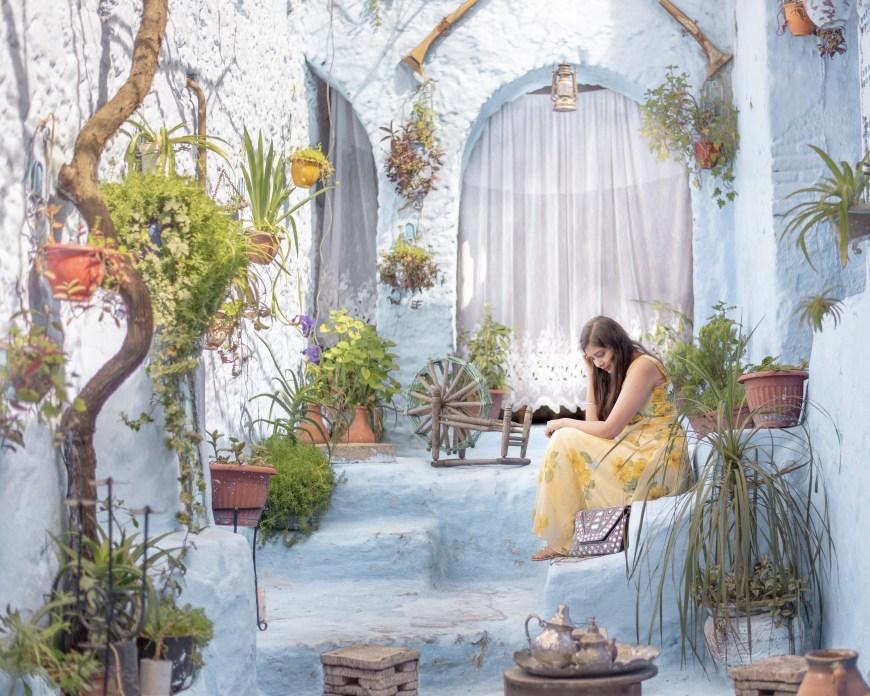 Warm and Hospitable People :

Moroccan people are the friendliest and most hospitable people. Morocco and Jordan will always be close to my heart for the warmth I received from the people in these countries. Language is not a barrier - French and English are widely spoken. And even if it is in some secluded areas there is nothing that can't be done with some smiles, gestures good food and amazing mint tea.
This blog was originally published on The Travelling Lipstick.