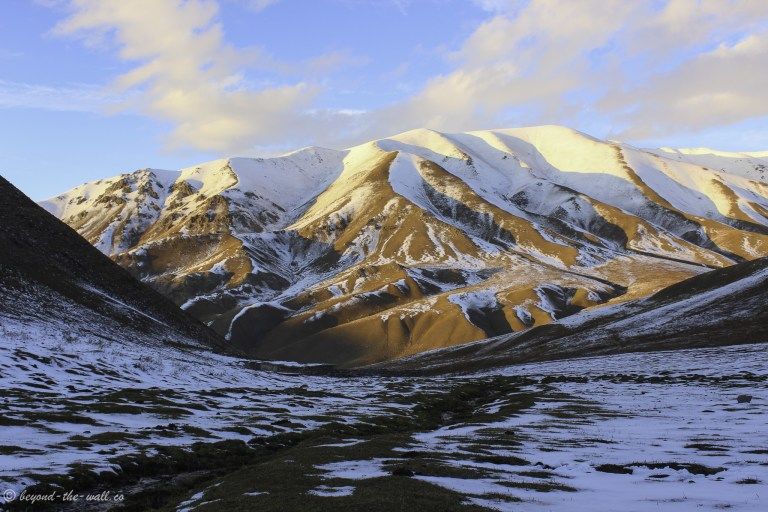 Central Asia is not the obvious choice for a holiday close to nature. Until the advent of Instagram, only a handful of travellers made it here. Thanks to Bollywood and the European dream we all grow up having, countries in the Central Asian belt don't quite make the cut ahead of the natural beauty of Switzerland or the alpine scenery of Austria.
But, what if we told you that we've been downloading all of our earnings for experiences and adventures that's available right next door with far less financial burden? We aren't making promises in air. We're talking of Kyrgyzstan, a country with such astounding natural beauty that it will leave you transfixed. Surrounded by green pastures, snow-clad mountains, and free grazing horses, Kyrgyzstan is pollution-free, culturally fresh, and have less than 6 million residents in the entire country. Hyderabad has more people than Kyrgyzstan does, for crying out loud!
Here, we give you 7 reasons for you to consider Kyrgyzstan for your next holiday, ahead of Switzerland or Germany.
1. It's Totally Untouched By Mass Tourism
The region of central Asia, fortunately, hasn't come under the radar of tour agencies, group bookings, or even regular travellers who mostly prefer the mainstream areas of Europe and South East Asia. Given that few people know about this gorgeous country, not many visit it and those who do stay in and around Bishkek. This means that there's a high chance that you may be one of only a few travellers in most areas of this scenic country. No queues, no group tours, no exorbitant tourist prices, no haggling – it's just you, the locals, and the mountains.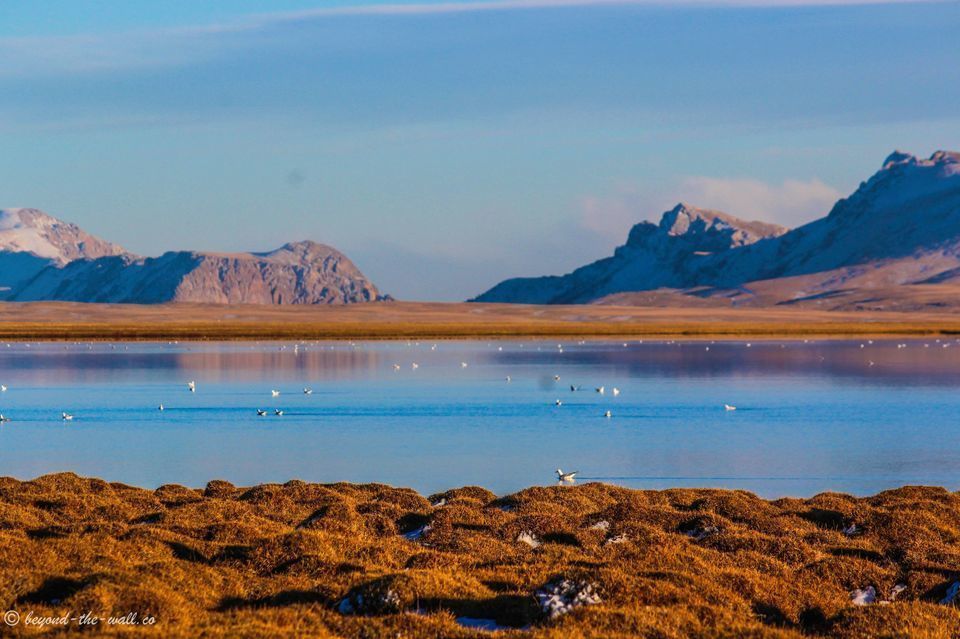 Kyrgyzstan happens to be the pioneers behind a kickass community-based tourism network (CBT) that spreads across the whole nation and connects tourists with selected locals. These locals accommodate you in their house, serve home-made meals, and provide a genuine window to their culture and hospitality.
2. It's Got Many Adrenaline-Pumping Adventures To Offer
Kyrgyzstan has more than ninety percent of its area covered with mountains. Other than the central region of Bishkek, there's nowhere else where you can't see a mountain range from. No matter which town, village, or city you are in, the backdrop will be a stunning view.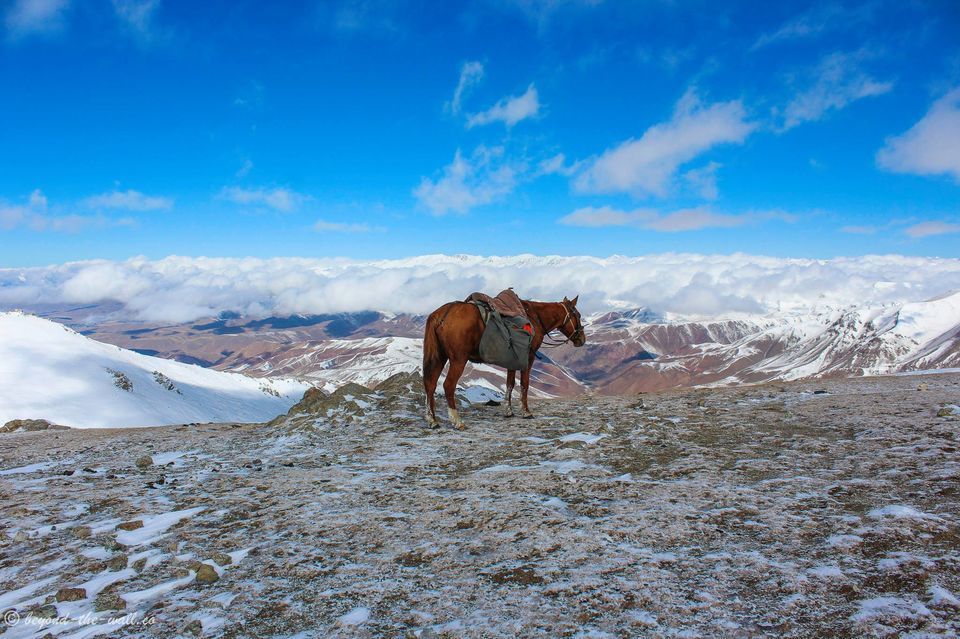 Besides the second largest saline lake of Issyk-Kul that runs across several towns, Kyrgyzstan has some of the best hiking and trekking routes in the world. You can horse trek, bike, or even ride a bicycle to some of these points that are literally located in the clouds. The famous trek to the Song-Kul lake takes you across a height of 10000ft, on a horseback!
3. Its Landscapes Are As Stunning As It Gets!
Majority of the country stays covered in snow most of the year while making space for fall and spring in between. The yellow of the fall and the white of the winters make this region no less than a fairy tale. The road routes are all along the mountains and no matter where you go, stay, or visit, the scenery never fails to impress the viewer.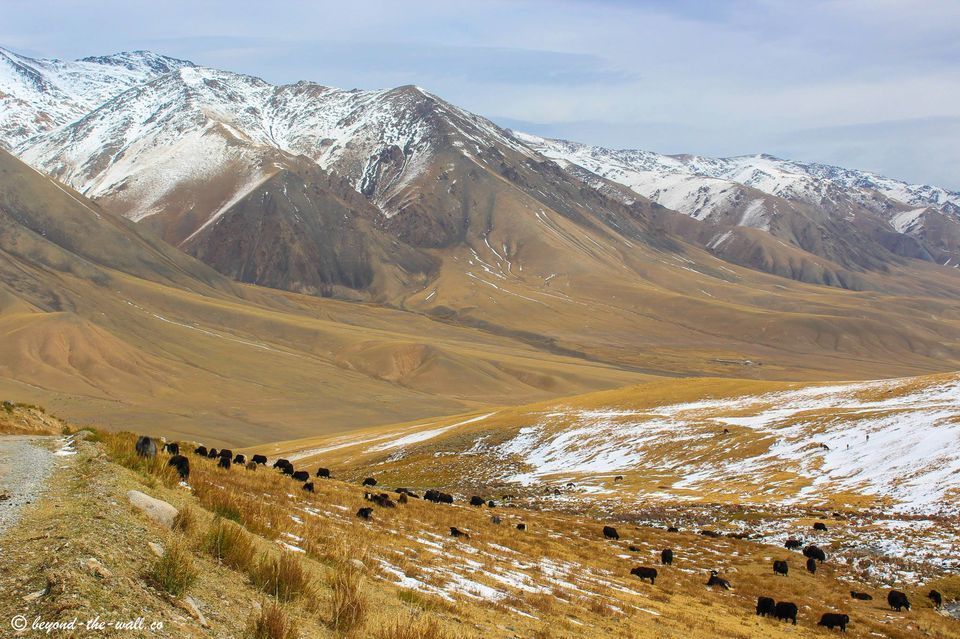 Even if you do not happen to 'visit' a specific place, there are stunning views in every corner of every place. Beyond its capital, most towns have populations in the range of 10 to 15 thousand making it devoid of traffic. They say there are more sheep in Kyrgyzstan than there are people! A lot of times, we were temped to just get off our vehicles so we could capture the beauty along the way. At some point, we'd to let our camera be as there was more to capture than we could.
4. It's Your Window To A Whole New Culture Of Central Asia
Have you heard of World Nomad games – the Olympics for the nomads? Or perhaps the Dungan people (Chinese-Muslim) and their culture? Can you believe that some people still live in 'yurts' in snowy mountains and use horse dung to create a fireplace? Do you know that maximum people in Kyrgyzstan are nomads, real nomads!?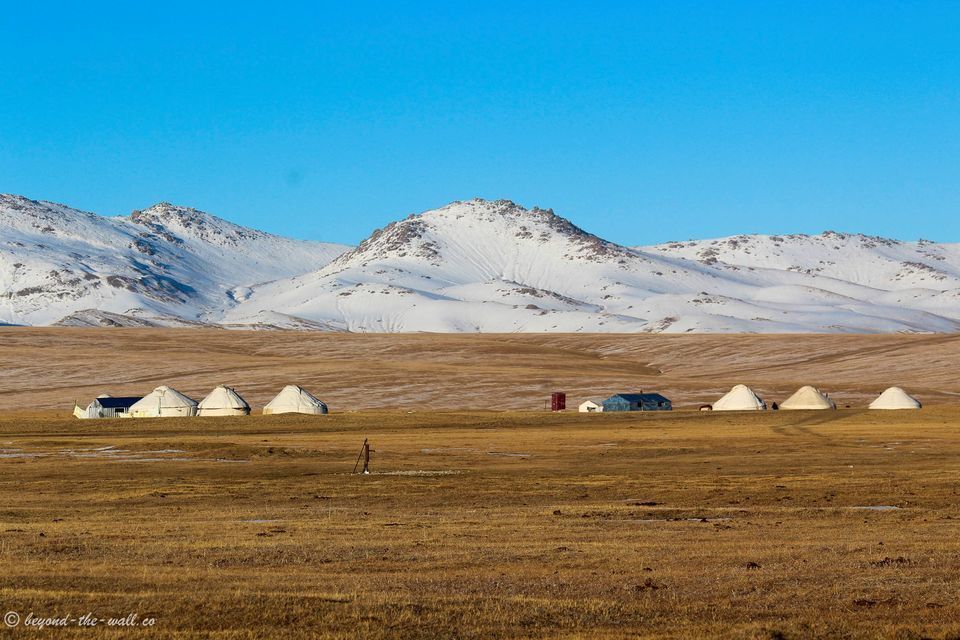 There's so much new culture to learn, explore, and be awed by in Kyrgyzstan than one probably expects. The nomadic food, the liberal religions, the atheism, the clothing, the language, and the traditional accommodations – there's nothing ordinary about it. If you have never been to this region before, Kyrgyzstan is the perfect first step. Oh, and the World Nomad Games is taking place again this year in September 2018 - probably the best time to visit the country.
5. It's Easy For Indians To Get To!
Kyrgyzstan is bordered by Tajikistan to its South, Kazakh to the North, China to East, and Uzbekistan to the West. Although we may have never noticed it on a Map before, a quick glance at it will surprise you as to how close Kyrgyzstan is from the North of India. From Delhi to Bishkek, it's only 1600 km, as opposed to 2100 km from Delhi to Bangalore!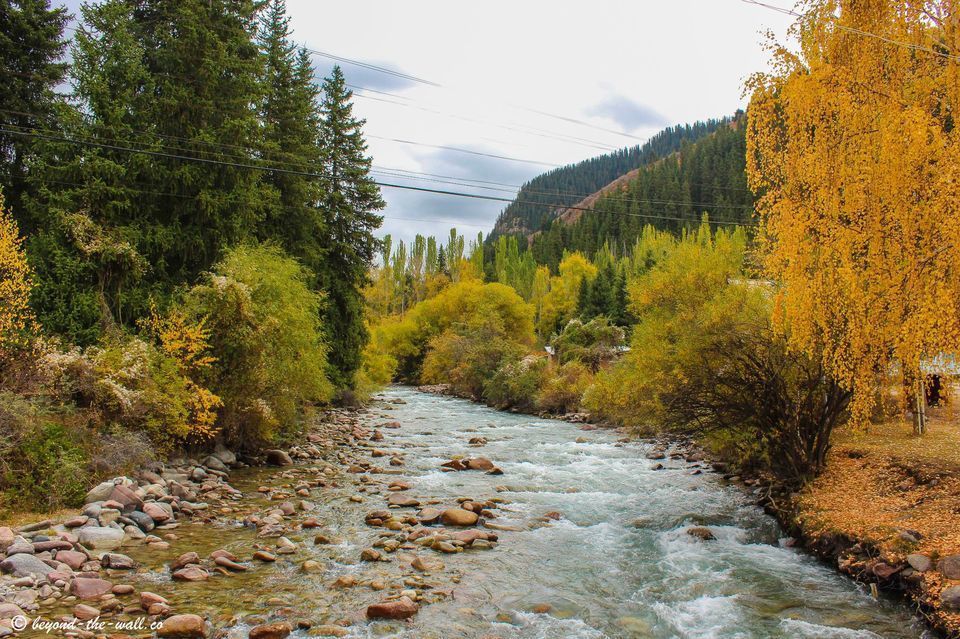 The capital of Kyrgyzstan, Bishkek, is well-connected with Delhi. Air Astana operates flights that goes via Almaty in Kazakhstan with a short stopover. If you'd rather fly direct, Air Manas, the national airline of Kyrgyzstan now operates direct flights to Delhi on specific dates. Within 3 hours, you'd be far away from the commotion of Delhi, engulfed by breath-taking scenery.
6. It's A Whole New Travel Experience
While we've established how Kyrgyzstan's geographical location, traditions, and culture make it a remarkably different place to travel to, there's more to traveling in Kyrgyzstan that will not only test your travel mettle but completely change the way you look at the idea of travel.
In Kyrgyzstan, mini vans double up as the only viable form of transport between any two towns. If you wish to book a domestic airline for inter-city travel, your best option is to go to the airport or have an agency book it for you since online penetration is still not a reality. Barring Bishkek, there are almost no hotels anywhere, just a network of home stays. The only way to get to a lot of exciting spots is by trekking for days on horseback. Barely anyone speaks a word of English, whether in the city or country side, making it almost impossible to communicate most of the times. Sound crazy enough? It's just the tip of the iceberg. While it isn't the 'easiest' place to travel to, it is a rewarding journey you'd be thankful for going on.
7. It's One Of The Cheapest Countries In The World!
Even if you discount all the other six reasons we've laid out, this one is reason enough to get booking your journey to Kyrgyzstan. As opposed to Switzerland, where even a cup of coffee might cost you upwards of INR 1000, Kyrgyzstan lies on the opposite side of the spectrum even though its equally breathtaking.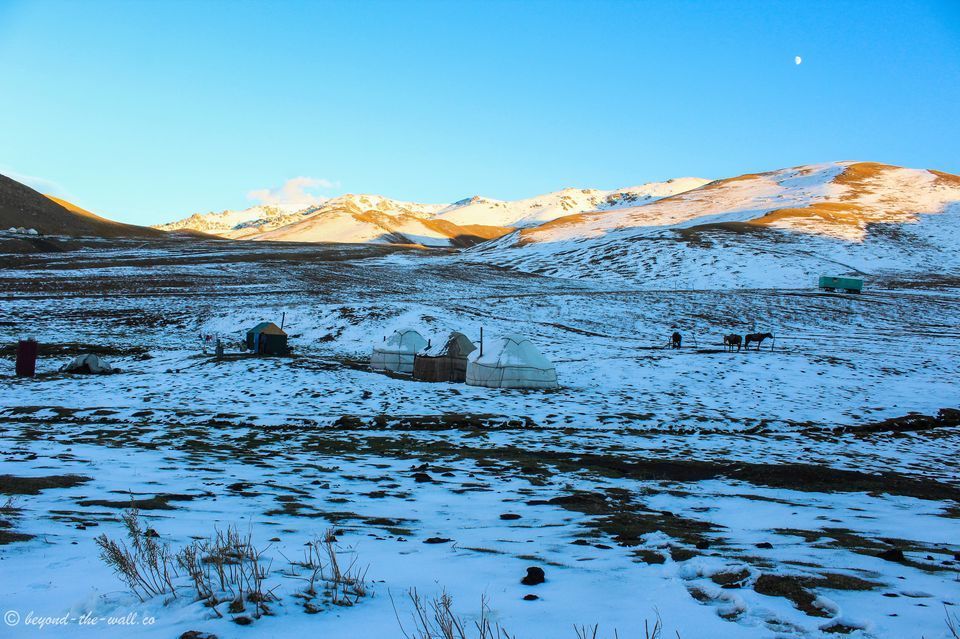 A double room in a clean boutique bed & breakfast will set you back by just INR 1500. A mini van ride across the country will not cost you more than INR 300-400. A gregarious meal will cost you INR 250 at best. We shopped for winter clothes without batting an eyelid and yet it barely impacted our expenses. Even the flight to Kyrgyzstan costs lesser than INR 20,000 per person - a real steal for the magic you'll witness. The only thing that is expensive are guided treks to remote locations, something that is worth investing in. Our entire 10-day trip, inclusive of a 3 day guided horseback trek cost us only INR 60000 per person incl flights.
Get your backpacks ready, pack in a few winter clothes, and head off for a journey you'll be thoroughly enthralled by. You'll thank us later.
Visa Tip: Until September 2017, process to acquire a Kyrgyz visa was cumbersome. But, since then, they've opened up an e-visa facility enabling us to get visa from the comforts of our laptop. Eighth reason maybe?