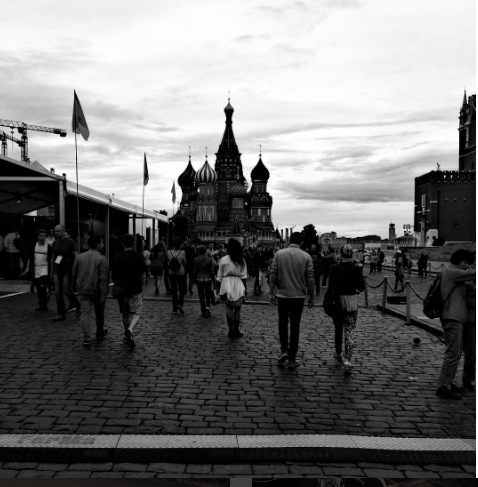 Standing in a metro brimming with humans on a regular college day in Delhi, with my tattered copy of 'The stranger', I was struggling to make sense of what Camus wrote- "If a man has lived one day, he has enough memories for a lifetime". It was absurd, and I didn't quite get it, until one day while walking the lonely streets of St. Petersburg a couple of months later, when I realized the possibilities of what he could have meant.
Back-packing to Russia was like walking down the desolate roads of my mind, and discovering a new person on every strange turn I take. How I like to interpret Camu's lines, I realized while waiting for change at a grocery store (for my couchsurfing friends who were hosting me very lovingly), is that maybe, 'a day' doesn't mean the same thing if you look at life from the balcony. It's like a number of days, weeks and years stitched together by a single thread, making it a one-long day with endless nights to live by. So I like to break it down further and look at an experience as a 'day'.
So here I am, showing you what a day in Russia felt like, when i wandered the streets with my black boots and an orange backpack.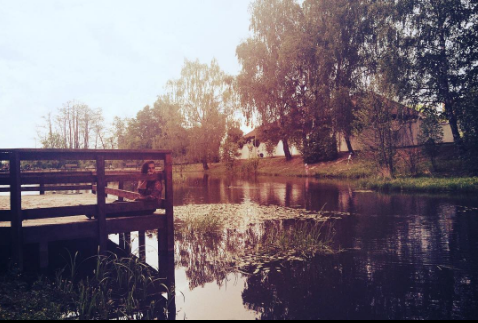 I reveled away my evenings reading Ken keysey by an old wooden lake house, which my friend's parents used to stalk their fire-wood in.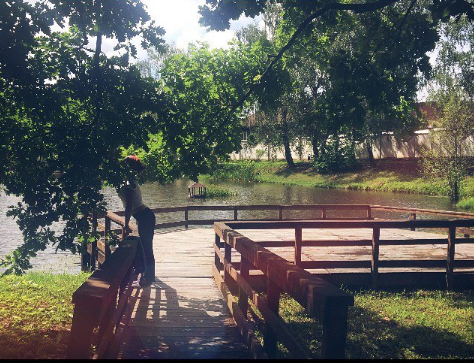 I moseyed through the apple orchards and came back home for a breakfast of apple pies, made with the fruits I pluck on my way back.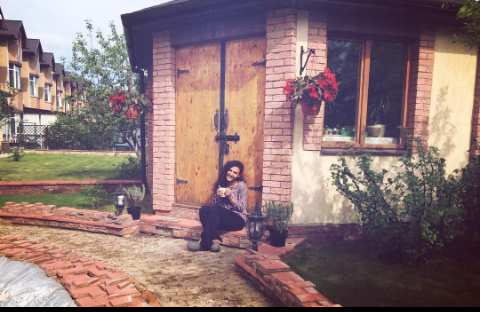 I drank my afternoon coffee sitting in new-found friends' backyards as they grilled lunch on their rustic barbecues.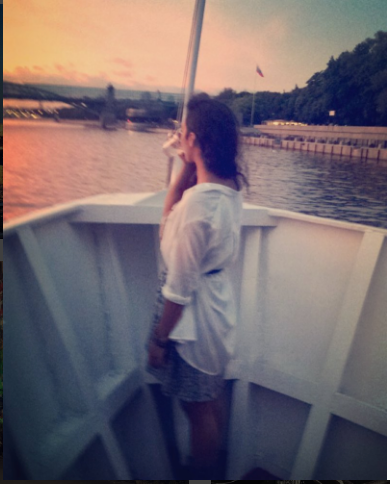 I sailed the Moscow river in the night with the sun still shining, following the light, but this time to not find, but to get away from the comfortable feeling of 'home'.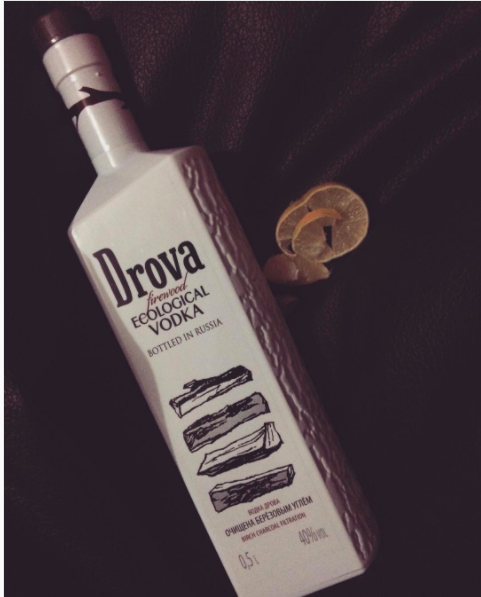 And as they say, Russians know how to make their Vodka, and I stand as a walking proof of the magic a bottle of Drova can unleash, specially if it is a rainy Friday night in the Moskva suburbs.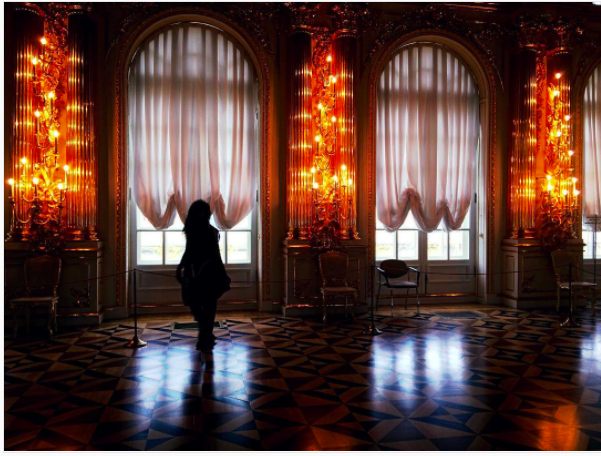 There were days when we walked the archways of the Catherine palace, and marvelled at the grandeur that still resounds through the walls of its art-deco interiors.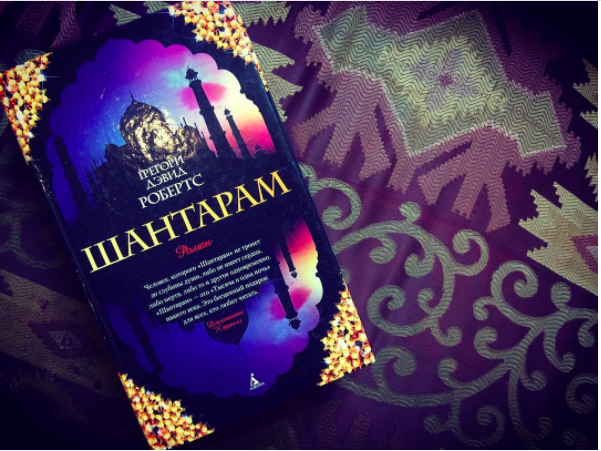 And at one time, the familiar tones of Mumbai started to play in the background, as I discovered a copy of 'Shantaram' written in Russian.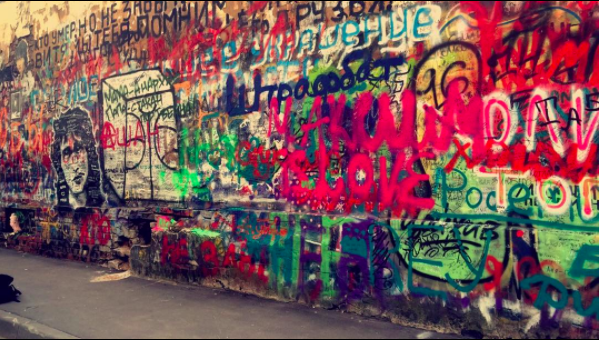 The weekdays are specially the loveliest if you're waiting by the pavements of the Arbat street, a world where artists of all kinds huddle up to spread songs of joy and conversations of compassion. It's hard to feel lonely in Russia, because there will always be a person who'll care to stop by and talk to you, maybe even play a song on their guitar if you say hello in Russian.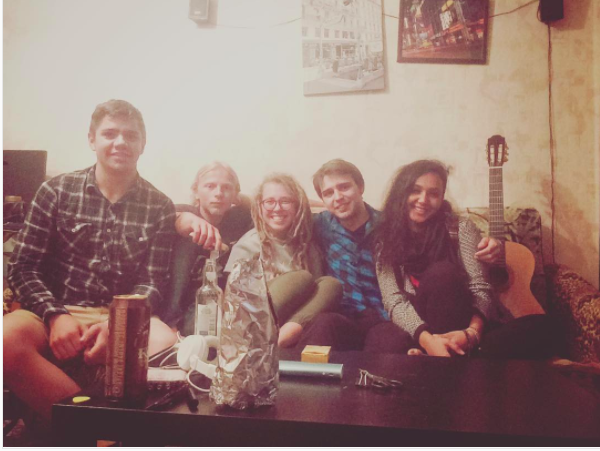 I made some friends that I had never met before, and probably, will never meet again, but they took care of me like their own.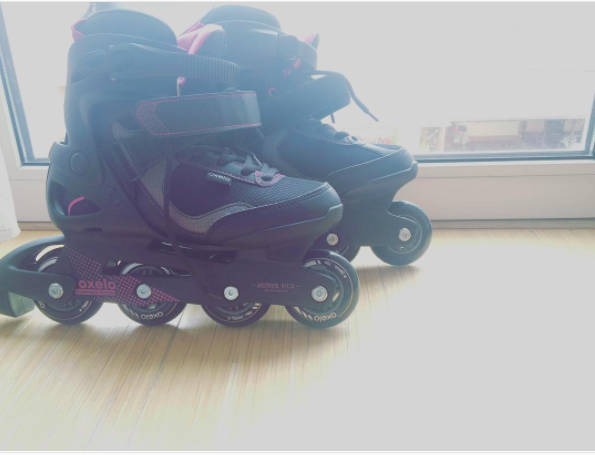 It's hard to catch up with the moving flux of a classic-metropolis, so I bought a pair of skates to navigate my way through the brouhaha that moves through the city.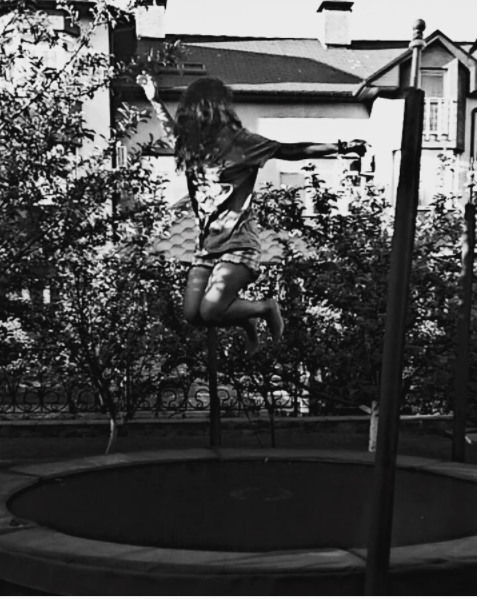 ..And did I say, there were trampolines?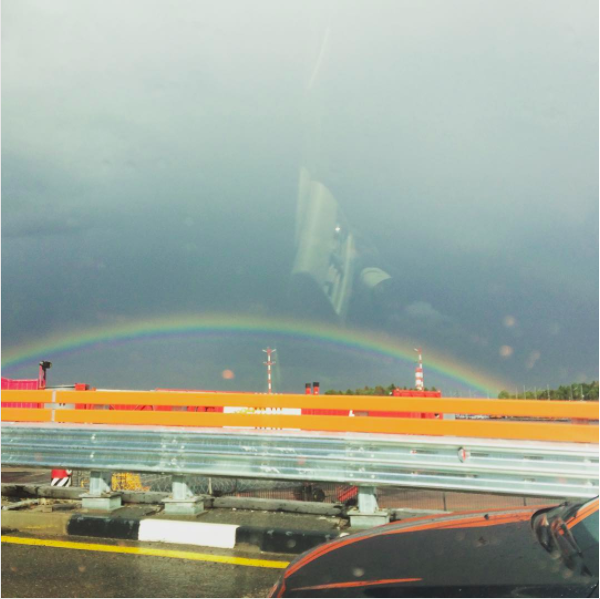 A beautiful rainbow smiled at me as I was making my way back to the calling of my home in Delhi, and I wrote some prose on my way back:
"They always told me how i should have a fire within me, burning eternally, and burning down to ashes everything that hinders its reach to all the swathes it wants to spread on to.
I never quite understood how that works out.
I never wanted a fire within me, but only a fearlessly astute wind.
A wind that sways eternally, extinguishing all the heat from that burning fire in the life around me and pulling all the fiercely shining strands of blue and yellow heat down to an outlandish state of calm- That fire that violently wrecks everything that comes its way, missing out on all the soothing experiences life has offer.
I want to house a gigantic wind inside of me, that fills and washes away all traces of burning heat and take me somewhere only I know how to reach. That place where the fire has burnt down but the sky still shines red in memory of its grand existence- a sky now crimson yellow with the remnants of the warmth of a cadaverous fire that didn't know how to hold itself under my feeble wind.
And if you put your finger on your lips, maybe we can go there together."