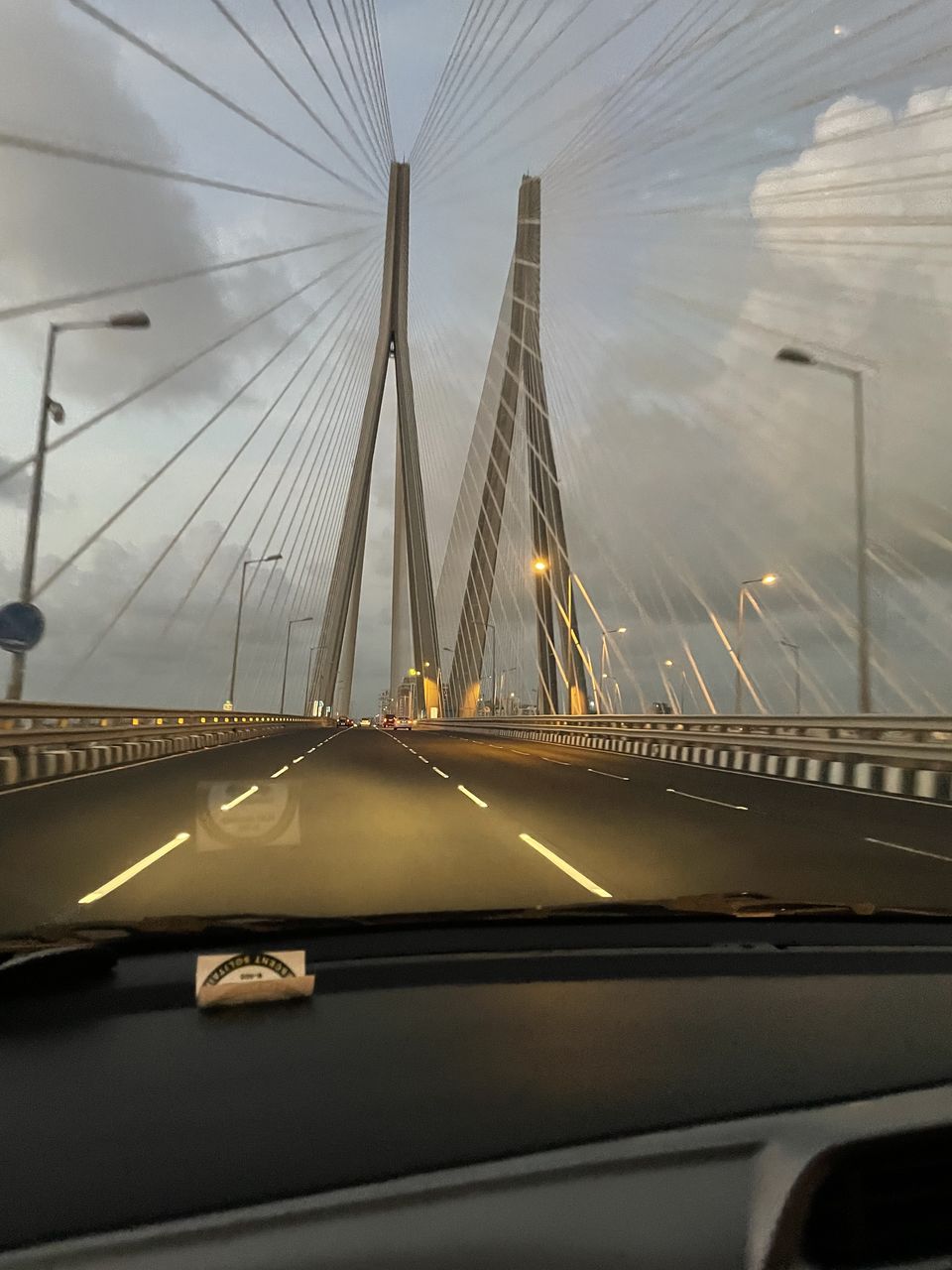 One of the most iconic spot of Mumbai, surrounded by Arabian Sea on both sides, that rolling windows down you should enjoy the cool air, smooth air and lovely views passing by you. I have been to this place umpteen number of times that I noticed a few things to see, view and if needed stop by too.
Two days ago, just to re assure and click few pics, post sunset from Andheri East via Western Express Highway I started my journey towards Worli Sea Face Link.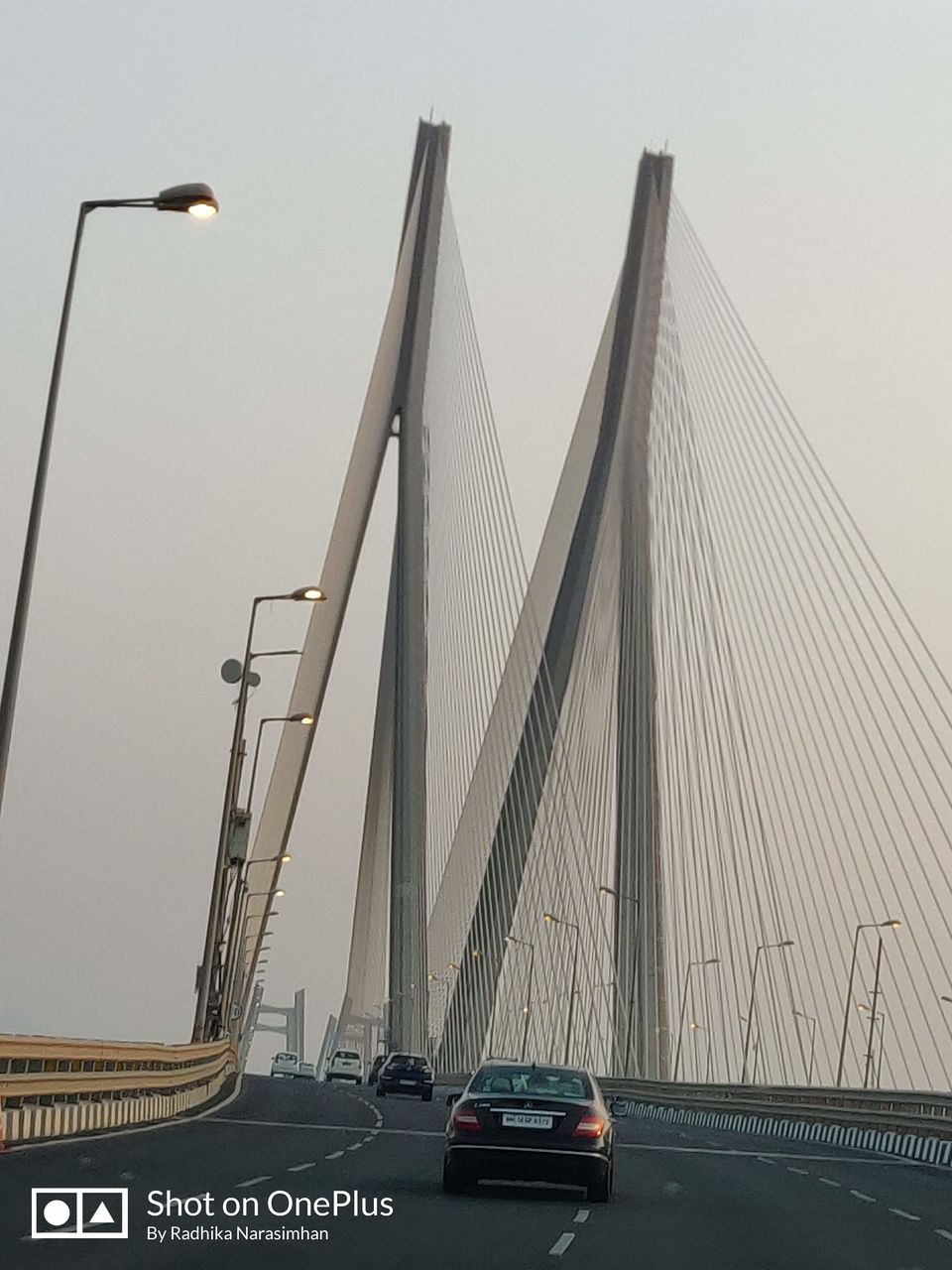 Before I go ahead let share some history about this spot. It is 5.6km long which was built to link Bandra to Worli. A cable stayed bridge filled with concrete steel viodcuts, on this freeway you get to view Nariman Point from where Kandivali is easily reachable. Each cable channel is 600m long, supported by flanks while the height is 128m long. Constructed by Mr.Seshadri Srinivasan, which opened in 2010 this link is also known as Rajiv Gandhi sea link.
Heavy vehicles, buses, autos, two wheelers are not allowed on this bridge. You could book a round tri cab or self drive. The cost of round trip on the link comes within 800rs, and varies according to your starting and ending point. Be any part of the city, especially from Andheri, vileparle, Sion, Bandra, Goregaon, you have to drive through Western Express Highway. If you are coming from Marine drive, Colaba, Kandivali and Virar then taking this bridge from exit side brings you to Bandra.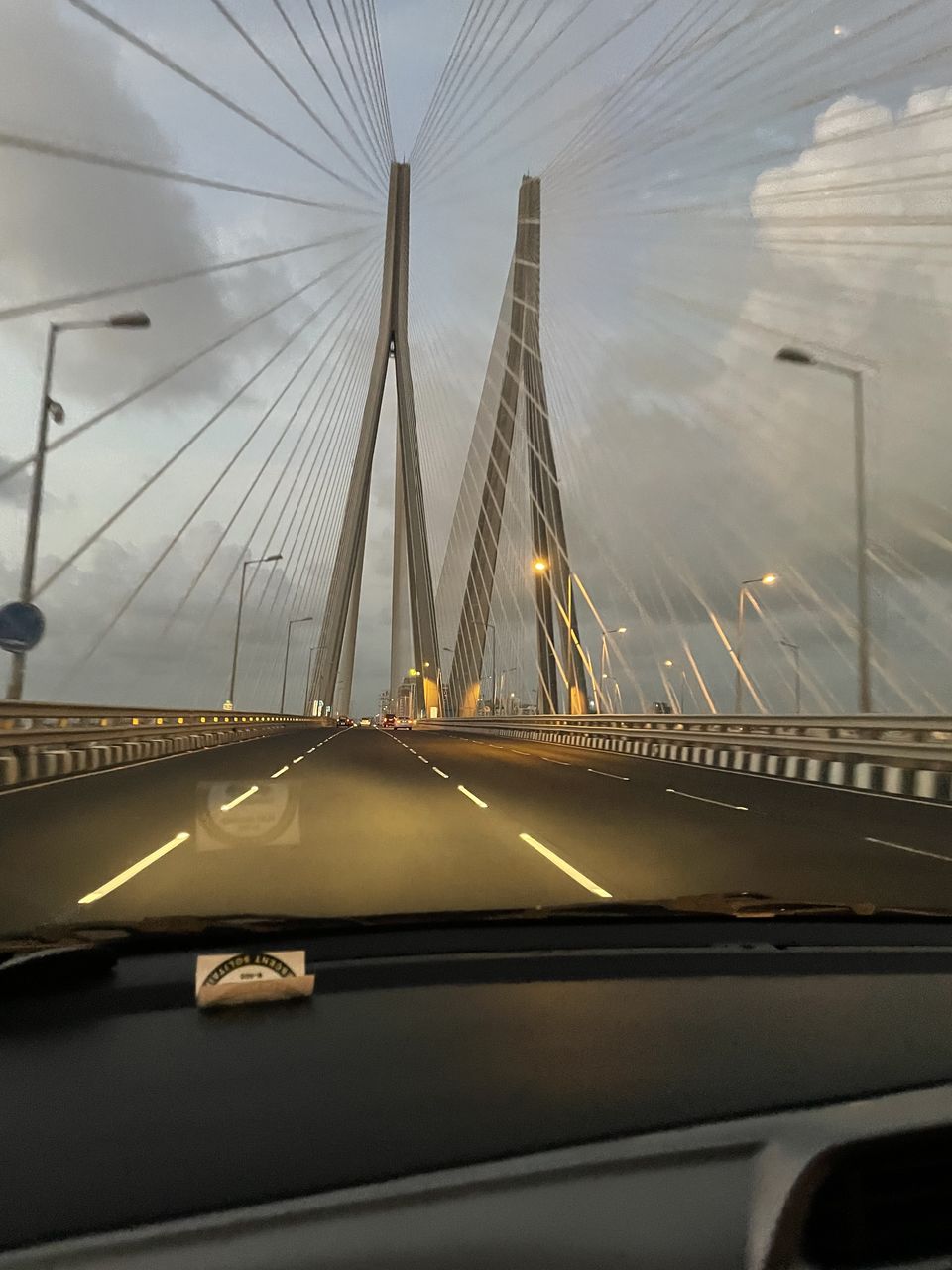 Lets see on THINGS TO DO
1) First thing to do is enjoy western express highway ride. The smooth road filled with lot of fast moving signal, where from one point you just have to zoom. Starting from coconut trees swaying, the scene shifts to lighting's on the road. Both sides are colourful but not jazzy. Next best thing of this highway is the huge boardings and hoardings. I always watch them to get to know a lot about new web series and movies released. Third best part of the highway is high rise buildings view. Some buildings are always decorated, while a few are decorated mainly on Christmas, Diwali and New Year. Fourth is the smoothness of the road. As your car or cab glides with not much crossings or speed breakers, all you will remember is the smooth highway.
2) Second most important thing to do is as you near the sea face link turning just yards before the link entry point on left side there is a small picturesque lake. Surrounded by palm trees on one side, buildings on the other side, night view of this lake is mesmerising. One one side there is a separate road that takes you to the lake side where seaters are provided. There are pathways to jog and walk, a full children park area facing the lake. This lake is located at the brink of turning towards Bandra. If you go straight then it is Worli sea face. Bhelpuri is popularly sold here in the evenings, while mornings after sunrise the place is deserted.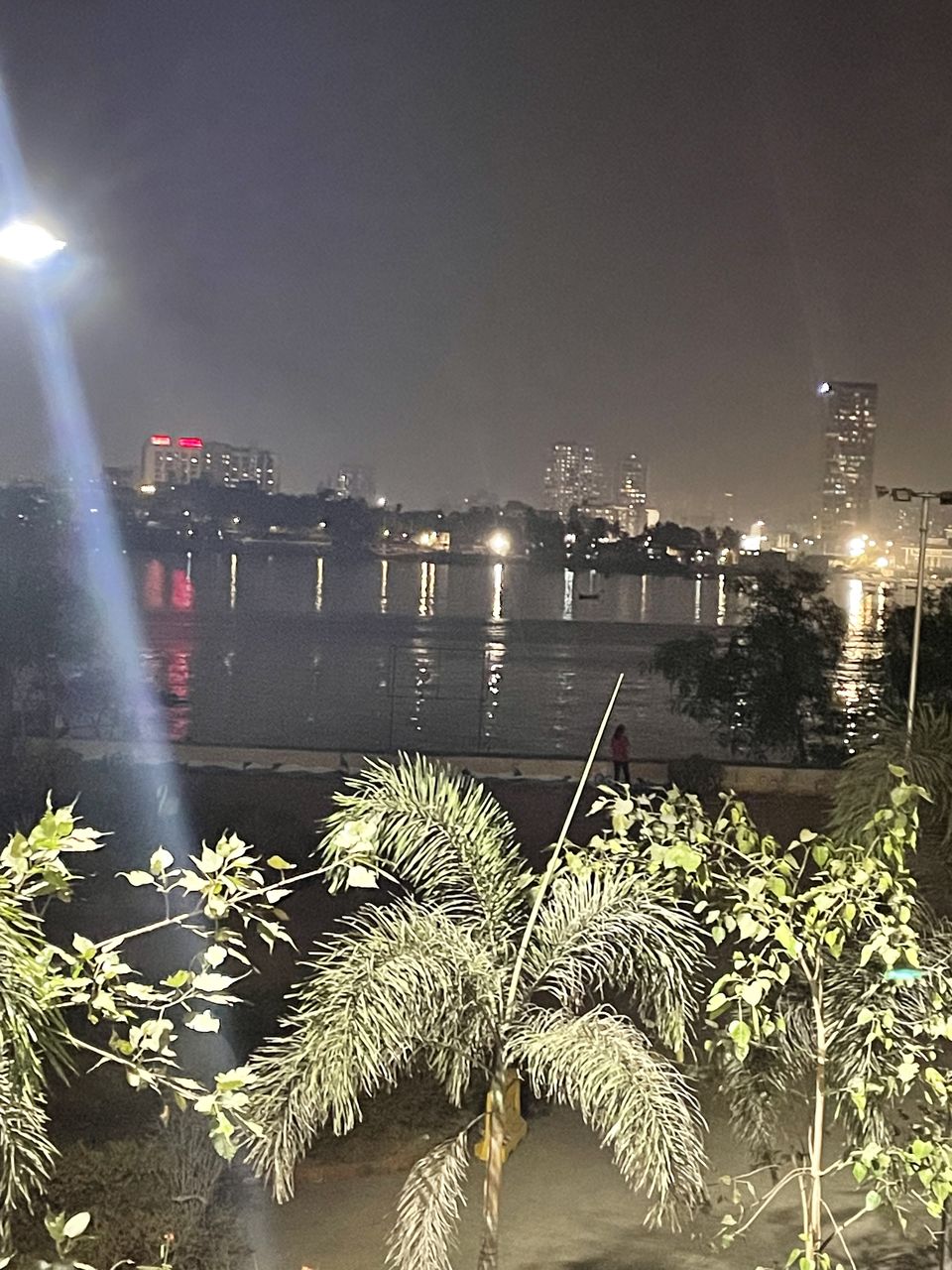 3) Okay from here we proceeded towards sea face. First you have to stop by Toll gate there are 5 to 6 counters, accordingly you enter. The entry fee is Rs.85 while exit fee is Rs.45. As your payment is through there starts your ride.
4) You have to drive only in 80km speed. So your car doesn't zoom nor it is too slow. First roll your windows down and allow blow of sea air. On both sides of the bridge Arabian Sea prevails. The side you enter is left side first, where there are lot of buildings seen. During sunrise you get to view the rays of sun on the buildings, while after sunset amidst black sky the majestic presence of buildings. Filled with glowing lights is a sight to watch. At one point you do get to view the whole array of buildings as a row. The beauty part is, the reflection of the buildings with lights are seen on the sea waters.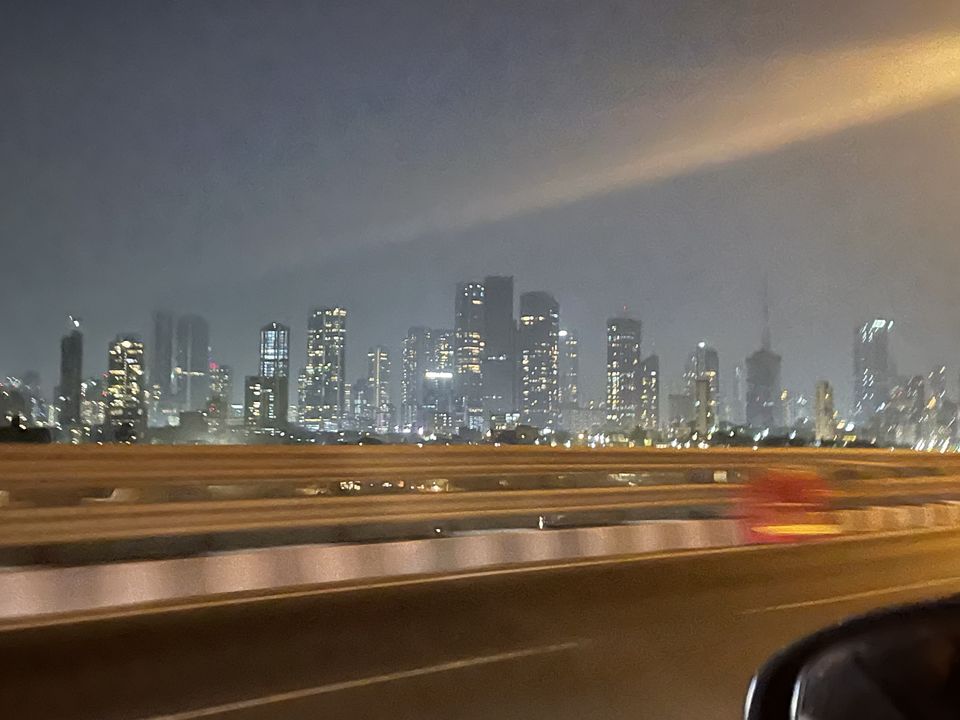 5) Now your ride nears the twin towers. Here you have a choice either you watch them now or click them and watch them on return. I always preferred the later for on return it is only the sea. So I preferred watching the towers. Let me give some info about this gaping tower. From your car the view is great as you near so you capture the buildings. First you cross the lovely pyramid white structure, followed by square type structure. On all these structures there are thin cable extended, that when your car passes by they just disappear.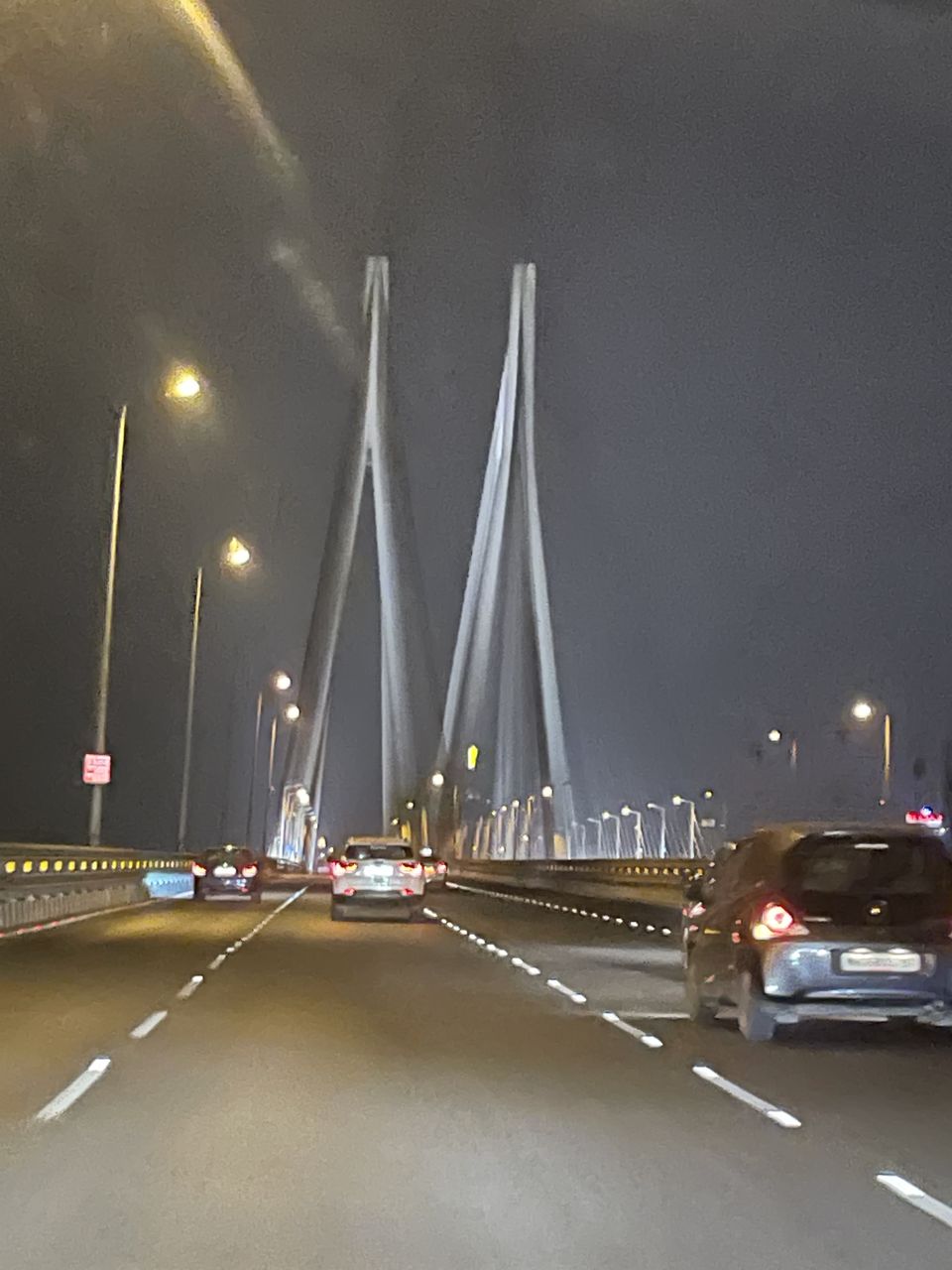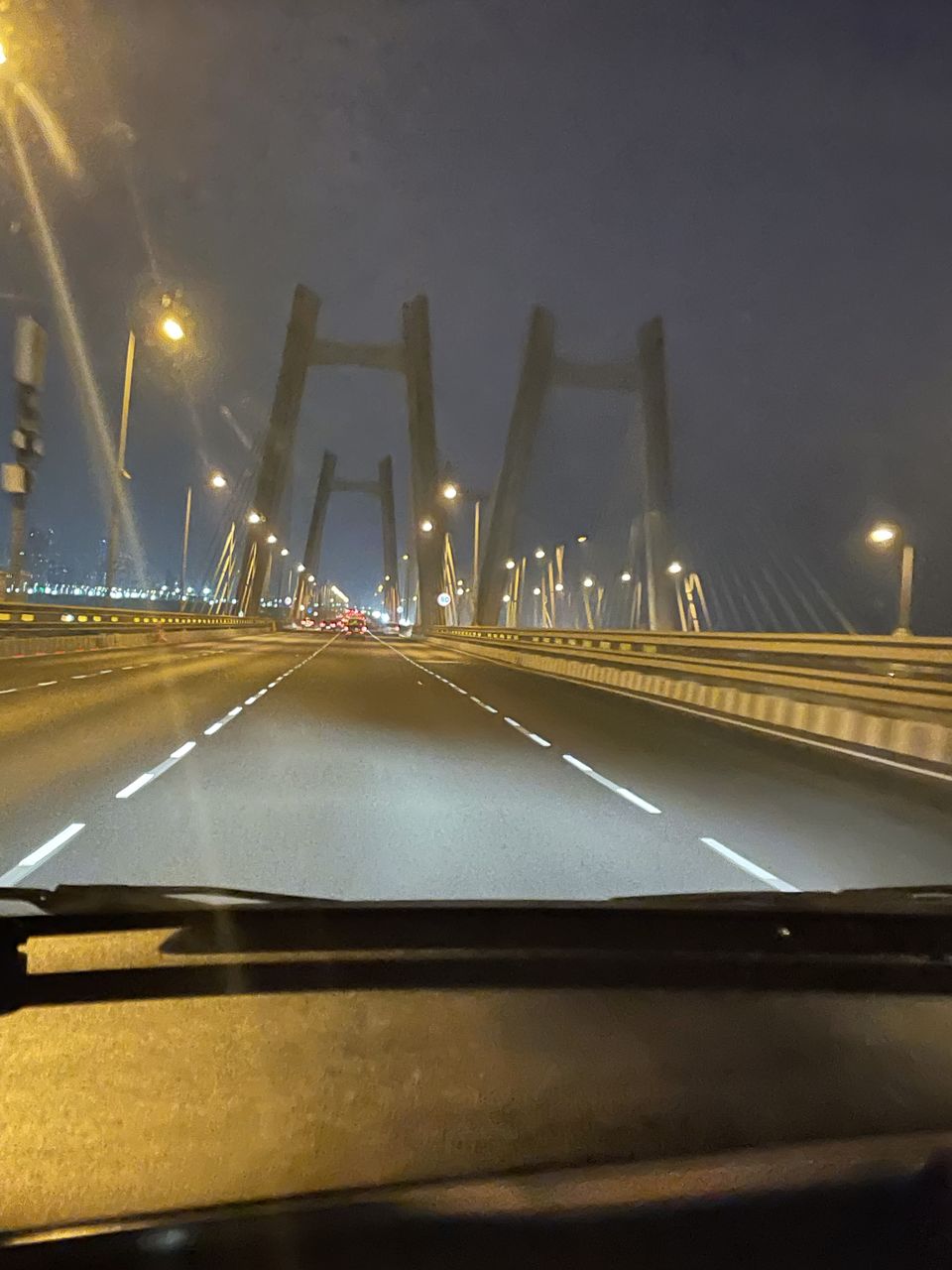 6) As your car proceeds you start seeing the end of the sea link bridge where a board named Worli welcomes you. Taking a left you enter the JP Kapur Chowk. A small round place, where on turning you enter beginning of Worli area. This round tana has a garden with a Navel ship standing majestically. Cutting through the lane you drive ahead the first spot that falls in our eyes is the soon to open aquarium, followed by a mini garden and the turning signal. As you wait or near the signal on the left side you spot this colourful man statue sitting and nearby small garden with a child statue.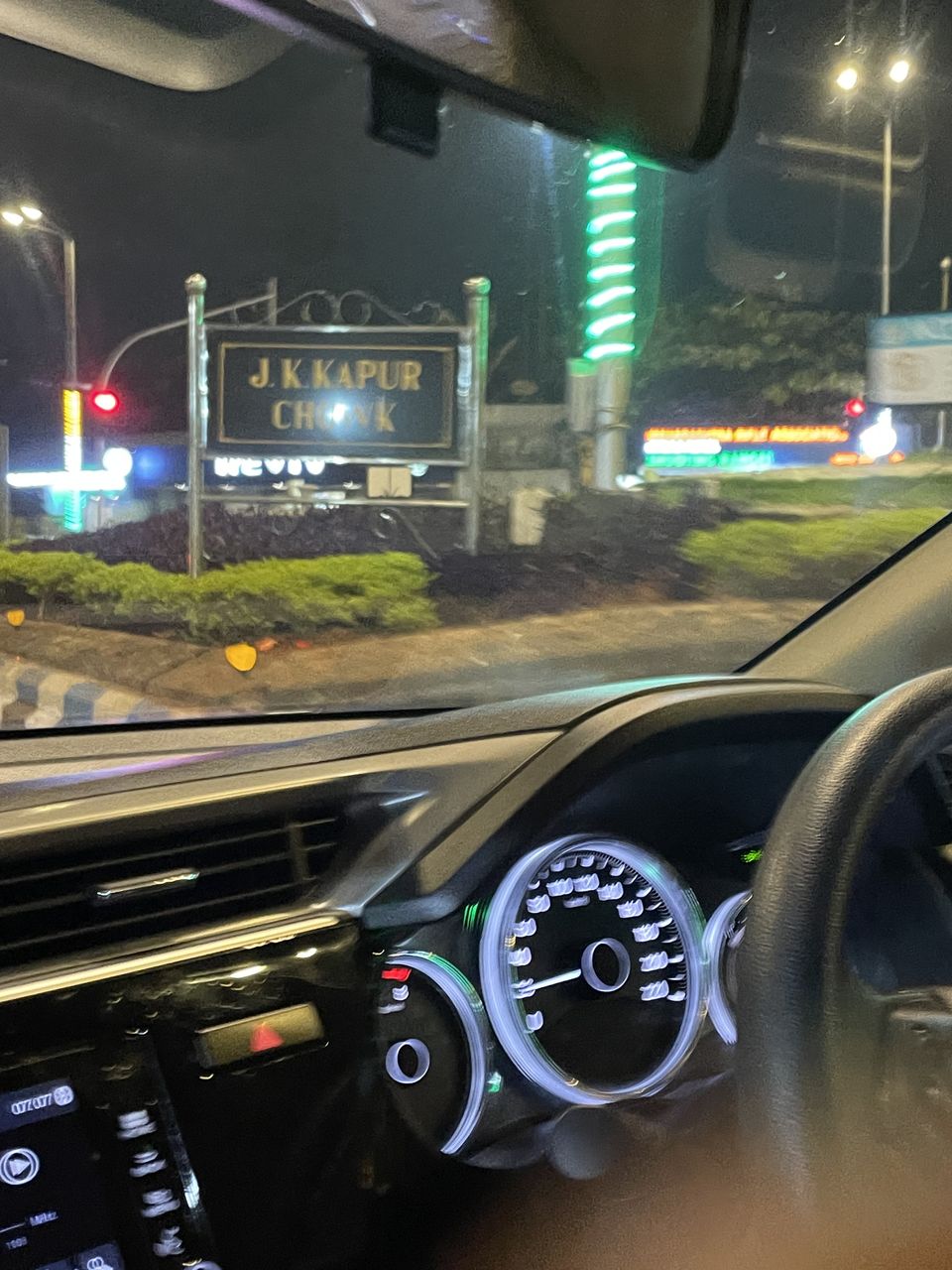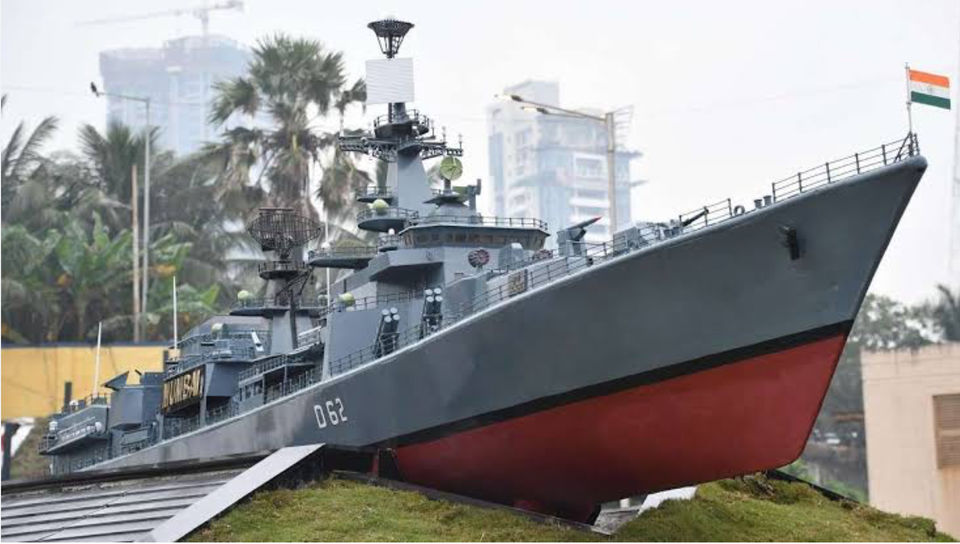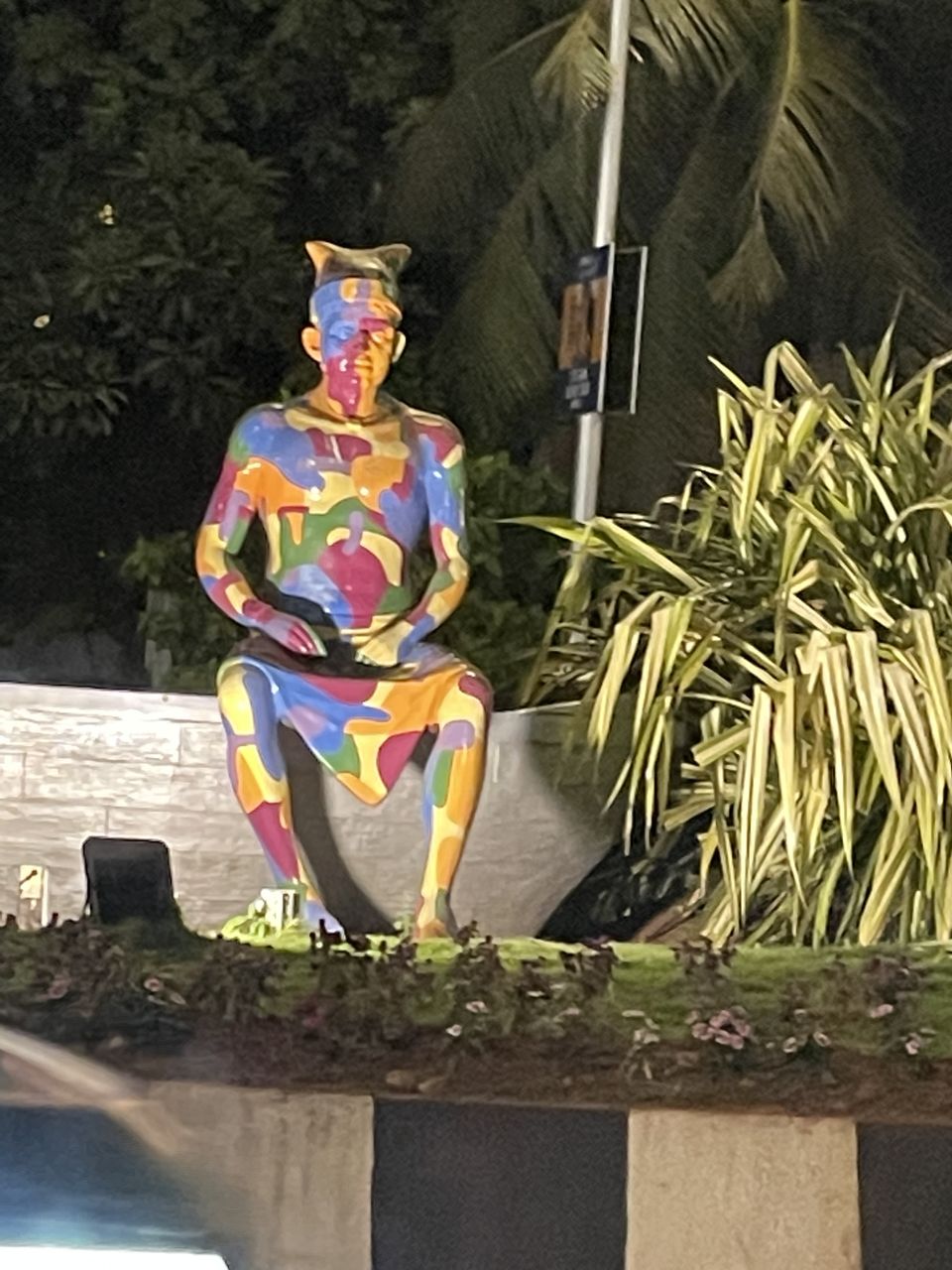 7) Taking a turn on that road towards the return path of sea link, you would find a pathway for jogging and walking. Here you could park your car and get to watch the worli sea. Filled with huge boulders and rocks sitting on the promenade wall you get to view lovely sunset, crash of waves and cool air. Evenings this road has street eateries to taste.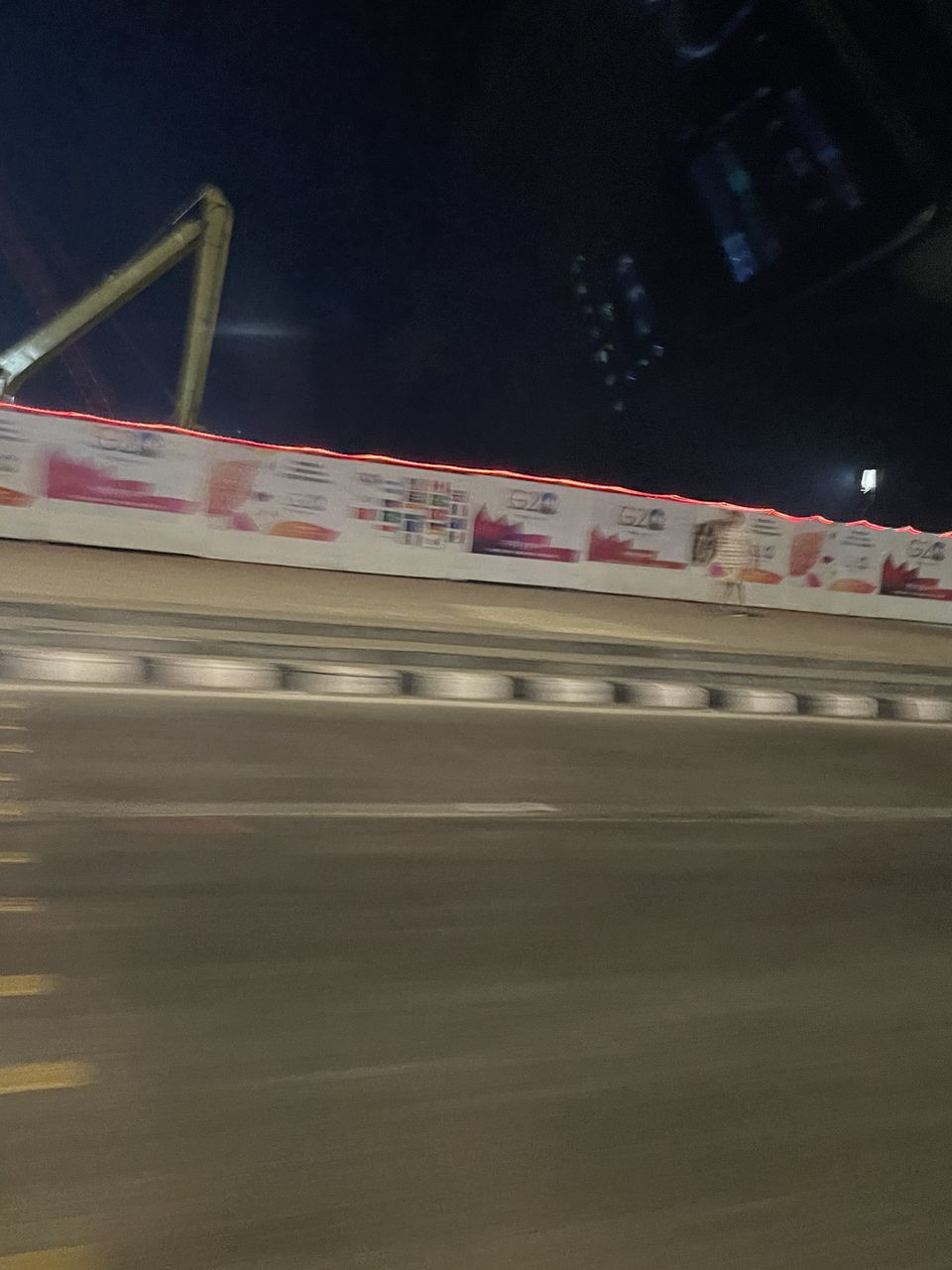 8) From here taking a left brings you back to the sea face Link Road. Relaxing infact leaning your head on the seat covers, rolling down the window you should rest your mind. Just gazing at the sea that flows by you, which you get to see in parts and after dark none at all. Here you cross the other side of the twin tower. One thing you should do is, after crossing the magnificent building, turn to look back at the view as to how they appear one behind the other. Thereby you stop by toll gate and exit.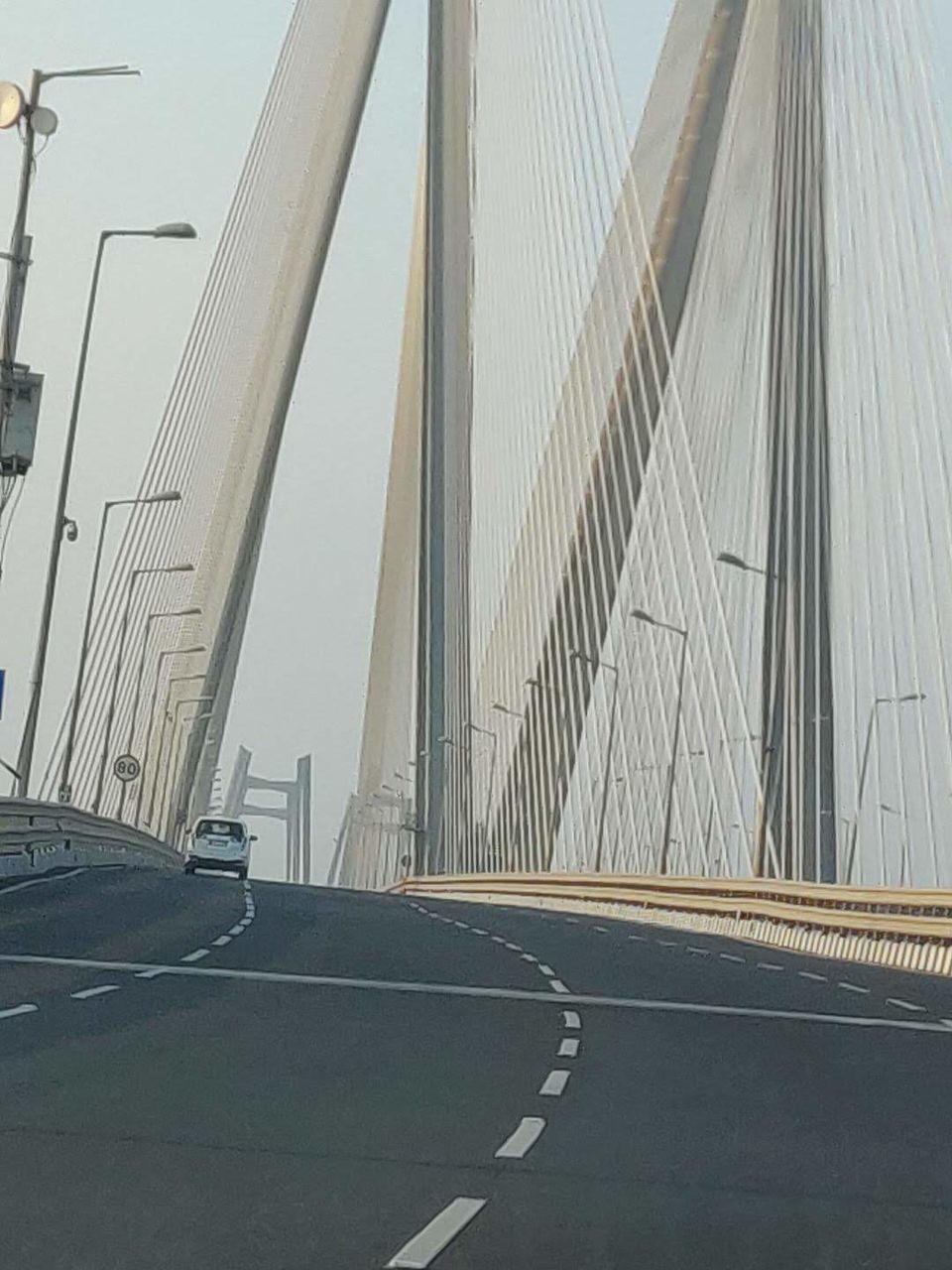 Totally the whole ride on the sea face is 20mts up and 20mts down. Since you have to enter part of Worli area you could add another 15mts. Along with one hour drive add the distance from the place you are driving from. From Andheri I took half an hour on a Sunday evening to reach. One most memorable driving place of Mumbai, if you want to enjoy smooth drive, for about 20mts up and down watching sea glide by you.