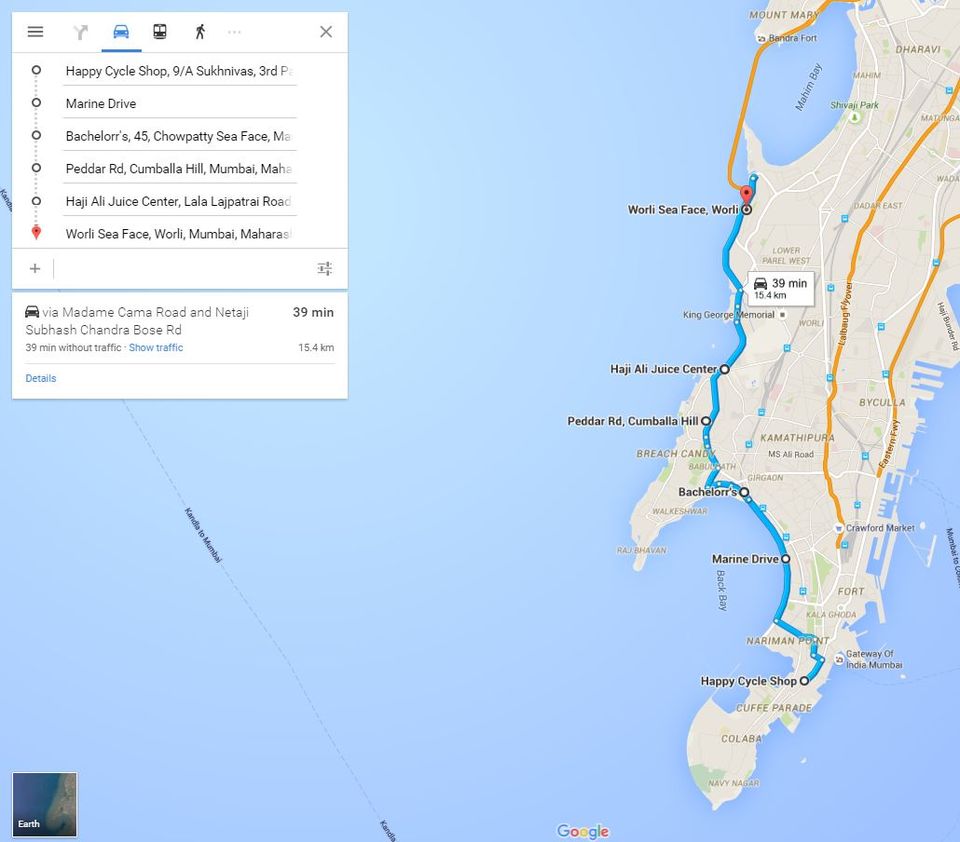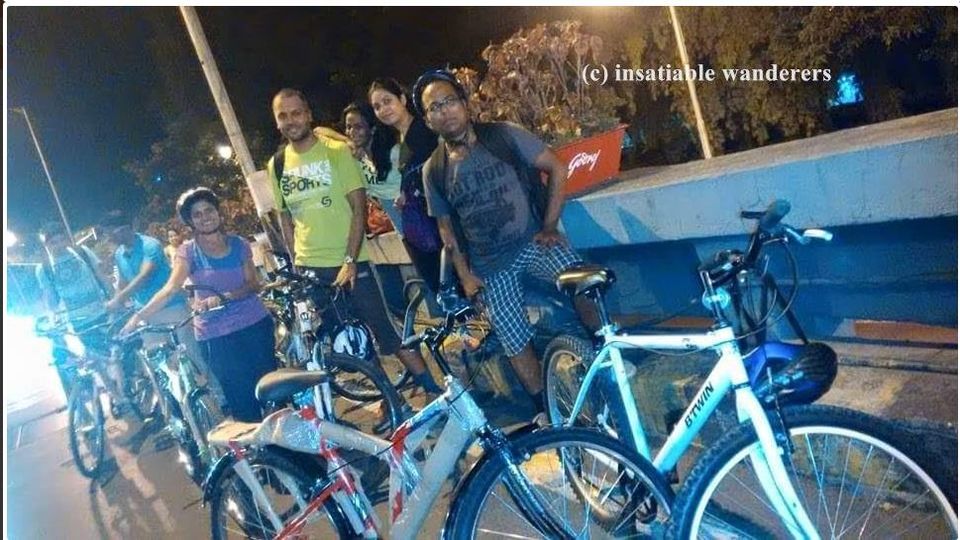 An event about cycling?! What's that?? Well, one fine day, a friend came up with this idea of riding bicycles at midnight. We remembered how much fun we had riding bicycles during our childhood and wanted to relive those moments. All we had to do was zero down on a date, and find a shop that would rent bicycles at such odd hours.
With all of us being from different parts of Mumbai, we decided to travel down to South Mumbai to put our idea in motion (literally!) Other reasons for choosing South Mumbai were the relatively better road conditions (compared to suburbs) and the higher level of safety (again, relatively). Also, the trend of renting out bicycles seems to be fading, and we could not find any shop in suburbs suited to our purpose.
For the route, we chose to ride along the coast of the Arabian Sea. We decided to ride along the scenic marine drive, and go all the way up to Worli Sea face. Few of us (including me!), who had not touched a bicycle since school days, were a bit skeptical about cycling 30 kms after so many years. Nevertheless, the adventurous streak in us won over:)
Thus, on a warm Saturday night in May 2015, 12 of us reached the cycle shop at around 10.30pm, and chose our cycles. After a trial round of few minutes, all of felt confident enough to venture on the main road. We cycled till Marine Drive, then took a break to catch our breath, enjoy the view from the Queen's Necklace, and of course, click some pictures:)
We were surprised to see the traffic at Marine Drive, and realized this city truly never sleeps. We resumed our ride along the sea face till Girgaum Chowpatty, where we halted opposite Bachelorr's Juice House. We had planned to have juice there, but given our adrenaline rush, we skipped the refreshment and continued on our journey.
And then came the highlight of our night! At the slope on Peddar road, we did not have to pedal at all, and it felt like flying! :) We termed it the 'majjawala lane':) Our next halt was the famous Haji Ali juice centre, where we had some juice, before continuing towards our final halt, Worli Sea Face.
We then spent some time at Worli Sea Face, enjoying the cool breeze, chitchatting, and making some more crazy plans:) And then it was time to head back. On our return journey, we realized majjawala lane is no fun when you have to ride uphill :I Nevertheless, we managed the feat and finally reached Marine Drive (where our cycles were to be picked up by the cycle shop owner) in the wee hours of the morning. After handing over the bicycles, we started back home to catch up on lost sleep, as the rest of the city was awakening.
Cost per person:
Rs. 350 as bicycle rent.
Traveling to and fro from South Mumbai and refreshments extra.
Tips and tricks:
Choose a pleasant night. You do not want to be drenched in rains or sweat.
You can rent bicycles from Happy Cycle Shop (Address: 9/A Sukhnivas, 3rd Pasta Ln, Colaba, Mumbai, Maharashtra 400005. Phone: 022 2288 1529).
Follow traffic rules, it is for your own safety.
Try to go in a large group (10 persons or more). Because when there are tens of cyclists on the road, even the Audis and BMWs have to slow down and make way!
This post was originally published on 'The insatiable wanderers'.