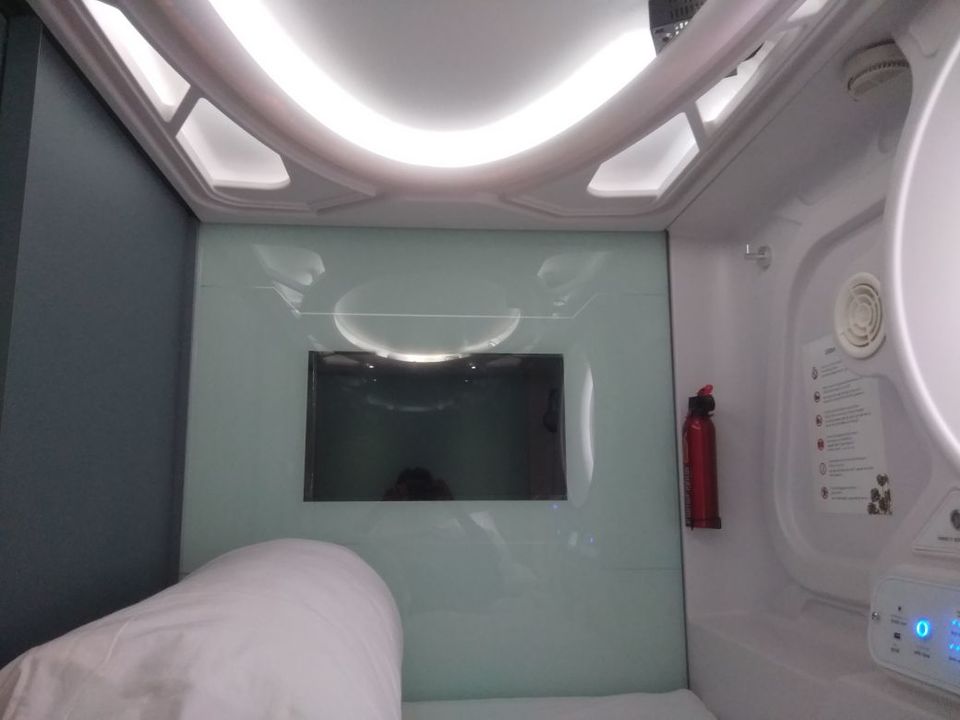 Dream a little dream of FUTURE. How smart our cities could be? Is a Blade runner kind of future awaits for us? How would you find an affordable place to spend a night in a hugely expensive city? Is a disruptive way of living approaching fast into our travelling lives? I was harboring all these thoughts while for the first time I heard about the POD hotel in India, that too in Mumbai.
The IDEA and where to find them
You can experience these future proof living styles in developed, over populated cities like Tokyo, Kyoto, Moscow, London, Amsterdam, New York, Bangkok. The concept behind is secluded and minimized living for a hassle-free stay during a quick visit of these cities. Plus points of these pods are also its close proximity of main communication points like airports, railway stations and pocket friendliness. These make the pod type of hotels popular over a short span of time.
No need of VISA to have a taste of POD
The idea sounds tempting, right? But could not plan for the trip right away? No worry. Mumbai now offers the coziest POD experience you could have. The new addition to the Maximum city's ever expanding offering is only 4 km away from Andheri Railway station and 5.5 km from Mumbai International Airport. A well connected spot in the busy city, URBAN POD is a perfect place for a night's stay. Or may be more than a day.
The Place and amenities
The first thing that you would notice is a clutter free entrance. A traveler's dream is to find a place that is free of all the chaos(when staying the night is the concern) and this place would offer you just that. After you reach the first floor and have not yet reserved a POD you have to complete the necessary documentation. Please do carry an identity proof as it would come in handy for booking a room(POD). If you are carrying luggage, you need to hand them over to the stuff who would take care of it. Did I mention that your shoes are not allowed inside the pod? Okay, it is a shoe-less shrine of a traveler's soul. Besides it helps the place to stay more clean and hygienic.
The timing for check in is 15:00 hours and check out timing is 11:00 hours. They would provide you break-fast at the cafeteria till 10:00 hours. Now what would you need for a good night sleep is taken care of the management in a pretty innovative way. A free WI-FI connection, a TV remote, a fresh towel, a water bottle would be offered to you to take possession of before finally catching a glimpse of the POD. The interior is very much in accordance with the minimalist approach of the idea of the seclusion. The pods are built as row houses inside of separate rooms and are very soothing sights.
Once inside, you can actually feel that as a human being we really don't require much to go for a sleep. All we would ever need is a soft bed, a dim light(a reading light sometimes), some light fragrance and invitation of sleep.It offers just these in right proportions. End result will be a cherish-able experience for life. The future of smart travelling is here and this proves how.
I forgot to mention the common washrooms which are quite spacious and inviting would offer you solace and are enough to calm your weary souls.
Still planning to spend a lot for a night's stay in the City of dreams? Please check this place for a new experience with decent pricing which wont hurt your pocket. And remember future beckons, this could the part of a cyber-punk life you always wanted to experience.