Mumbai has the highest cost of living as well as the most expensive residential areas in India. And anyone who has even attempted renting out a place in Mumbai knows that it takes nothing less than diamonds to get a spacious one.
Travellers heading to Mumbai face a similar issue while booking hotels. Most hotels in the city are expensive and the budget options lack in terms of quality.
At one point, Japan had faced similar issues. But a decade ago, they introduced an entire market of pod-hotels. These hotels take very little space, accommodate upto two people in bigger pods and are a boon for budget or business travellers who need a place just to spend the night.

Mumbai has taken inspiration from this ingenious hack, and become home to India's very first pod-hotel.
Urbanpod is a smart-hotel that specifically caters to travellers who are on the hunt for hassle-free, convenient living during their stay in India's busiest metropolitan city. The architecture and design is the brainchild of a leading architecture firm called Formwekz, in Singapore.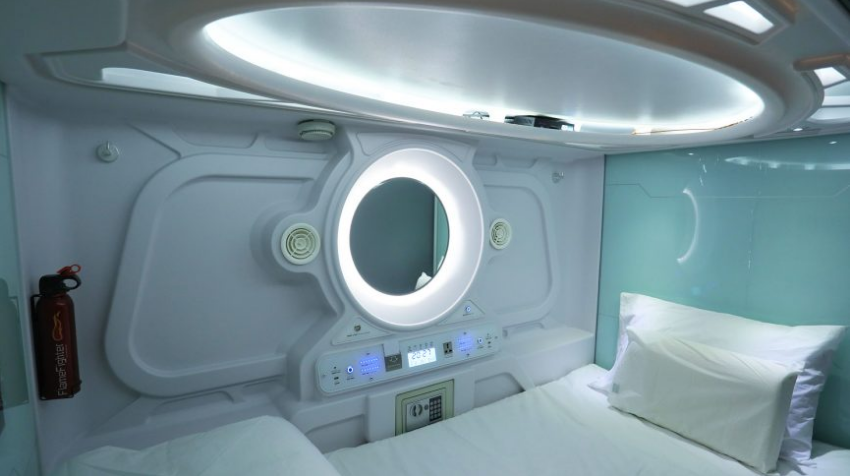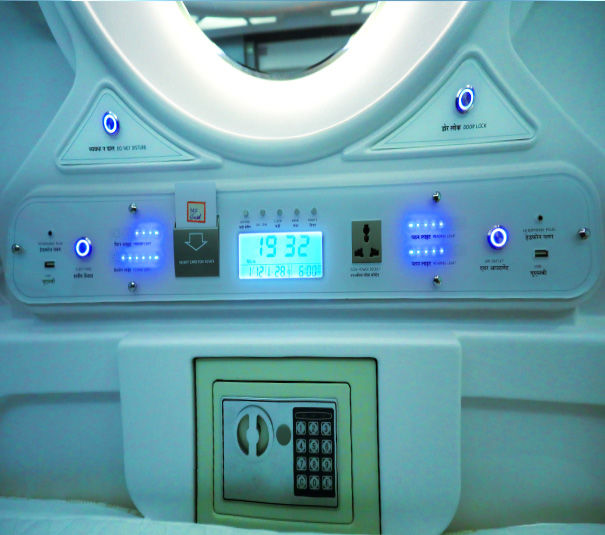 There are a total of 140 pods with different types of rooms such as suite pods (for couples), private pods and an exclusive women-only pod.
Each pod is equipped with the following facilities:
• Air-conditioning
• Personal locker with secure keycard access
• Television
• Smoke detector and fire extinguisher
• Power socket with 2 USB ports
• Dresser with hangers and wall mirror
• Air purifier
• Sliding door with locking facility
• Free Wi-Fi
There is a shared compound for bathroom facilities, which helps in reducing space and also conserves resources. The dining hall serves as the lounging area as well. The hotel offers a complimentary breakfast with every pod.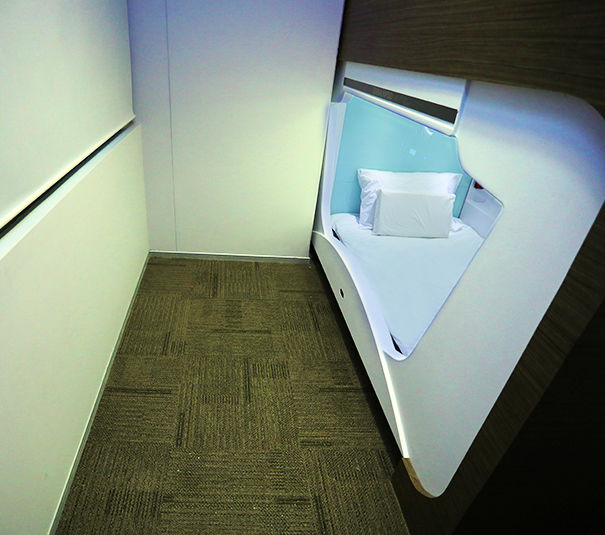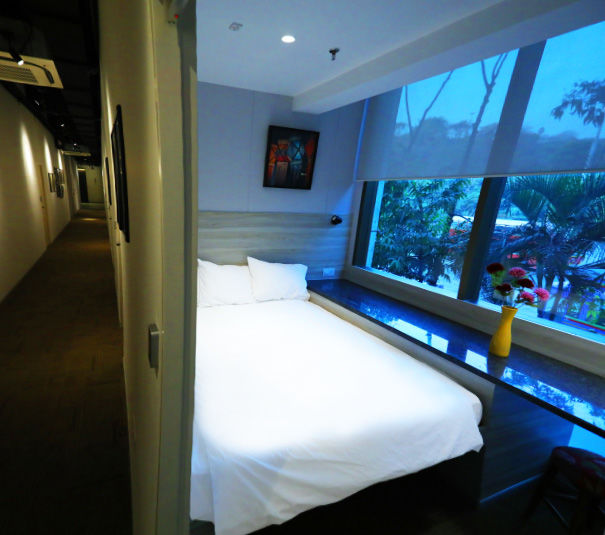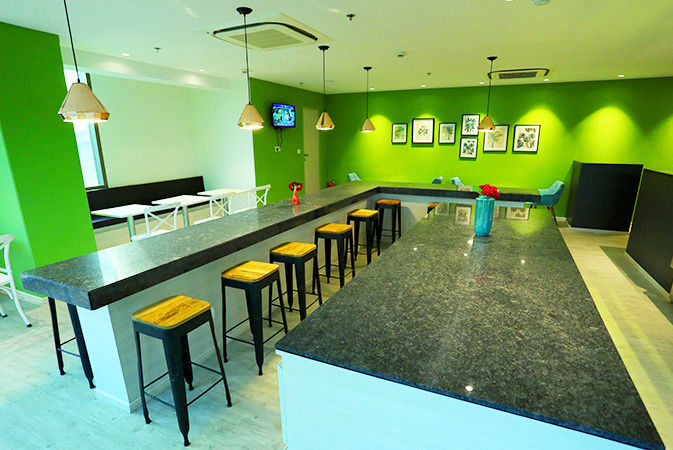 Urbanpod is very conveniently located near the international airport (4.4km away) and local train stations are just a short walk away.
Shalabh Mittal and Hiren Gandhi came up with the idea after having an interesting pod-hotel experience in Singapore. They soon realised that Mumbai, with its crammed spaces and congested streets, needed a pod-hotel of its own where business travelleres can stay without shelling out too much money.
At Rs 2,030 per night, Urbanpod is almost half the price of a decent business hotel in Mumbai. And even if you are not a business traveller, you can always crash here for the sheer experience of living in a pod!
All images are sourced from TheUrbanPod.com.