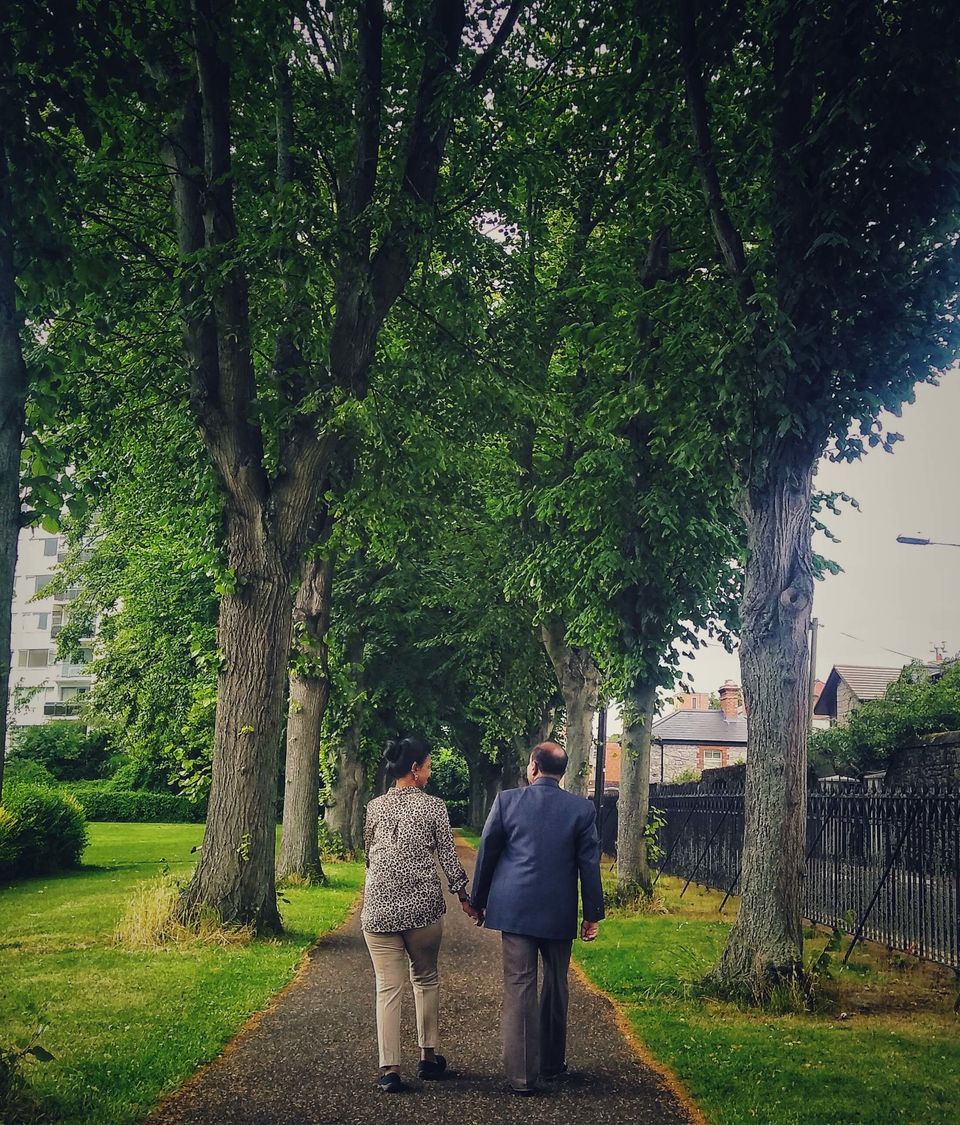 Here's a small story of the parents of a millennial!
Parents of a millennial: They love River Dancing!!
She was a strong, independent, selfless lady born and brought up in Mumbai and he was a hot headed, ambitious boy born in a small village of Maharashtra whose thirst for making it big brought him to the big city of Mumbai. She was supporting a family of 8 at a young age of 18 and he was supporting a family of 4 single handedly at the age of 16. Her first job was that of a typist to a renowned lawyer and he started from the bottom as a food taster at the catering department in a big company. Both had just started their careers when fate decided to bring them together through an arranged marriage set up. It was love at first sight for her and he found her very beautiful! Their life changed completely after marriage. She was the kind of push he was looking for after which he didn't stop and climbed up the ladder to being at the top position in the company today. She found her balance with the job of her dreams in a bank and being my mother!
Parents of a millennial
They had their own set of hardships to overcome to make it to where they are today. With polar opposite personalities and oceans of difference of opinion, they still made it to the beautiful life they are enjoying today! Their fights were not pleasant to witness, trust me it was one of the reasons I moved to the States for further studies but when I look at them now, I see contentment in their eyes and how one can't stay without the other!
They both just had one goal in their mind, a good future for me like every other parent and for that they stuck through thick and thin, never gave up on each other because they knew exactly what they wanted in life and that was, giving me the future they always dreamed of. It made me realize in a relationship it is very important to have a goal together, which plays an important factor in driving it. Without a goal, it is very easy to fall apart, our generation knows it better! It could be something as small as buying a house together or traveling all the continents together, creating memories that make the relationship stronger than the individual personalities making it unbreakable!
Parents of a millennial: Froyoyoyoyo!
Being a parent to a millennial is not easy but for a millennial to see this amount of maturity, sacrifice, selflessness and dedication towards achieving a goal and making us the most convenient generation today is incredible. What do you think?