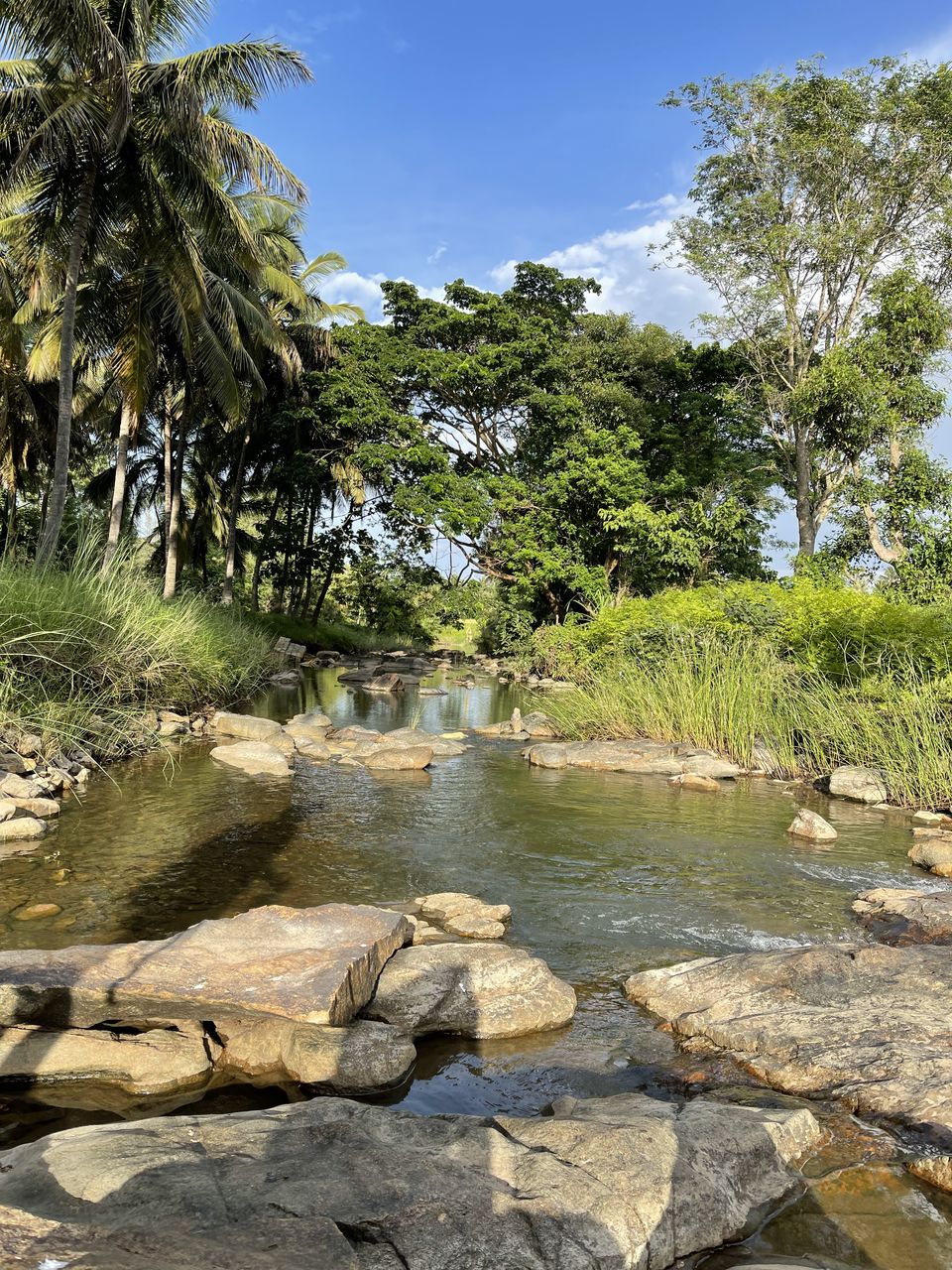 My husband and I wanted to have heart babies through adoption- a decision that was made in college itself. After applying and waiting for 3.5 years, it was our turn. We got to know that we will soon become parents to sibling girls- A 3.5 year-old Moksha and 5.3 year-old Saisha. Just before the pick-up, we took that one vacation to mark a transition. We were grateful and very happy to have lived the life we were living…Our three indie dogs and my husband and I set out to a cottage by the river for a holiday.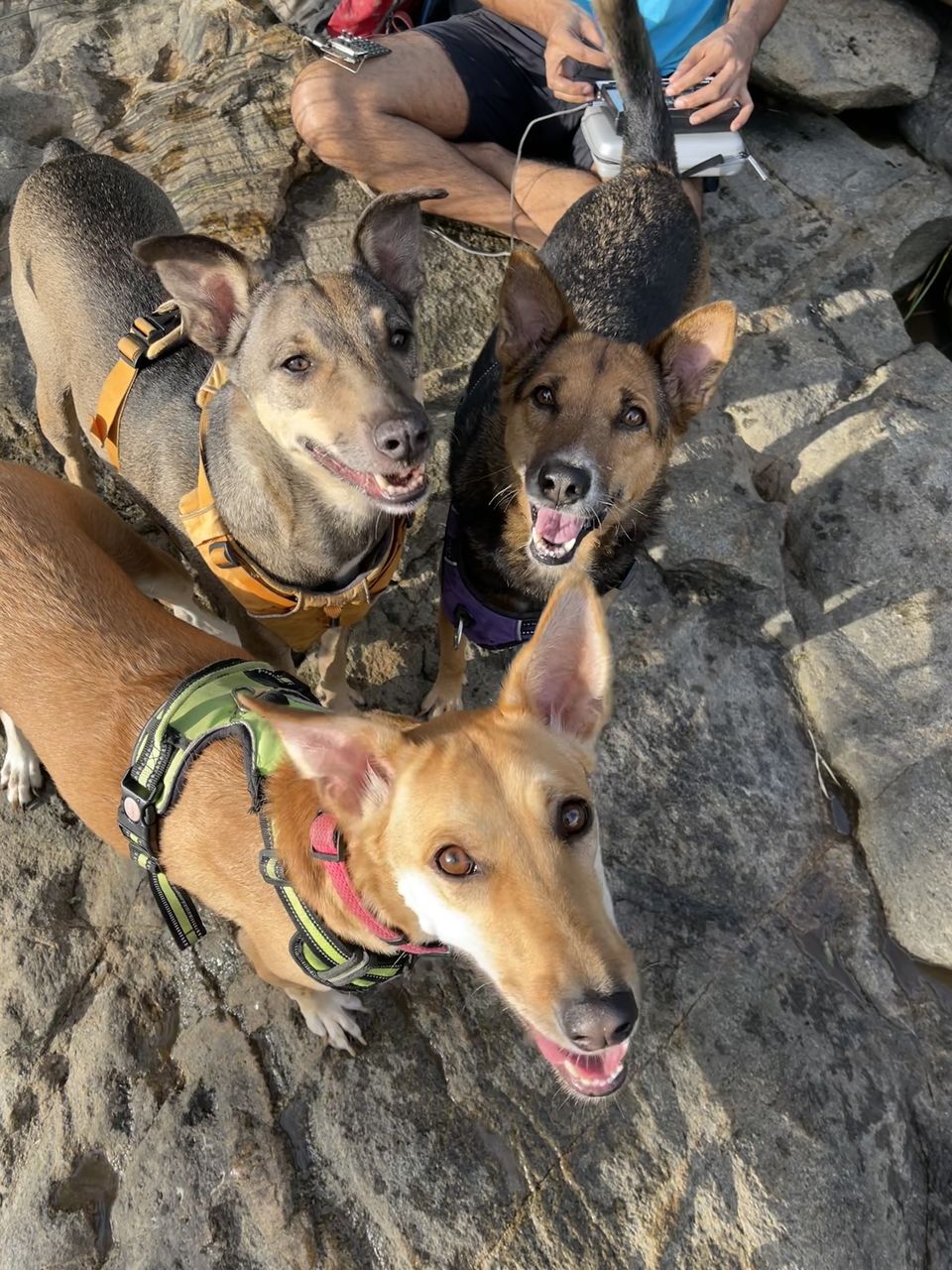 Nervous if 3 dogs + 2 kids holiday will even be a possibility in future yet somewhere knowing that I am going to work towards it because each twig, dream, story, ambition, passion, sacrifice, beauty, the rigid rugged dry and unhappy parts and the soulful ones were knit together very thoughtfully. The life that we had built and known for 13 years of our marriage. A relationship that we had crafted in 21 years of togetherness. We knew all of that was going to be put to test and we will need patience and promises to write another honest story – one that now 7 of us will echo and 4 of us will sing.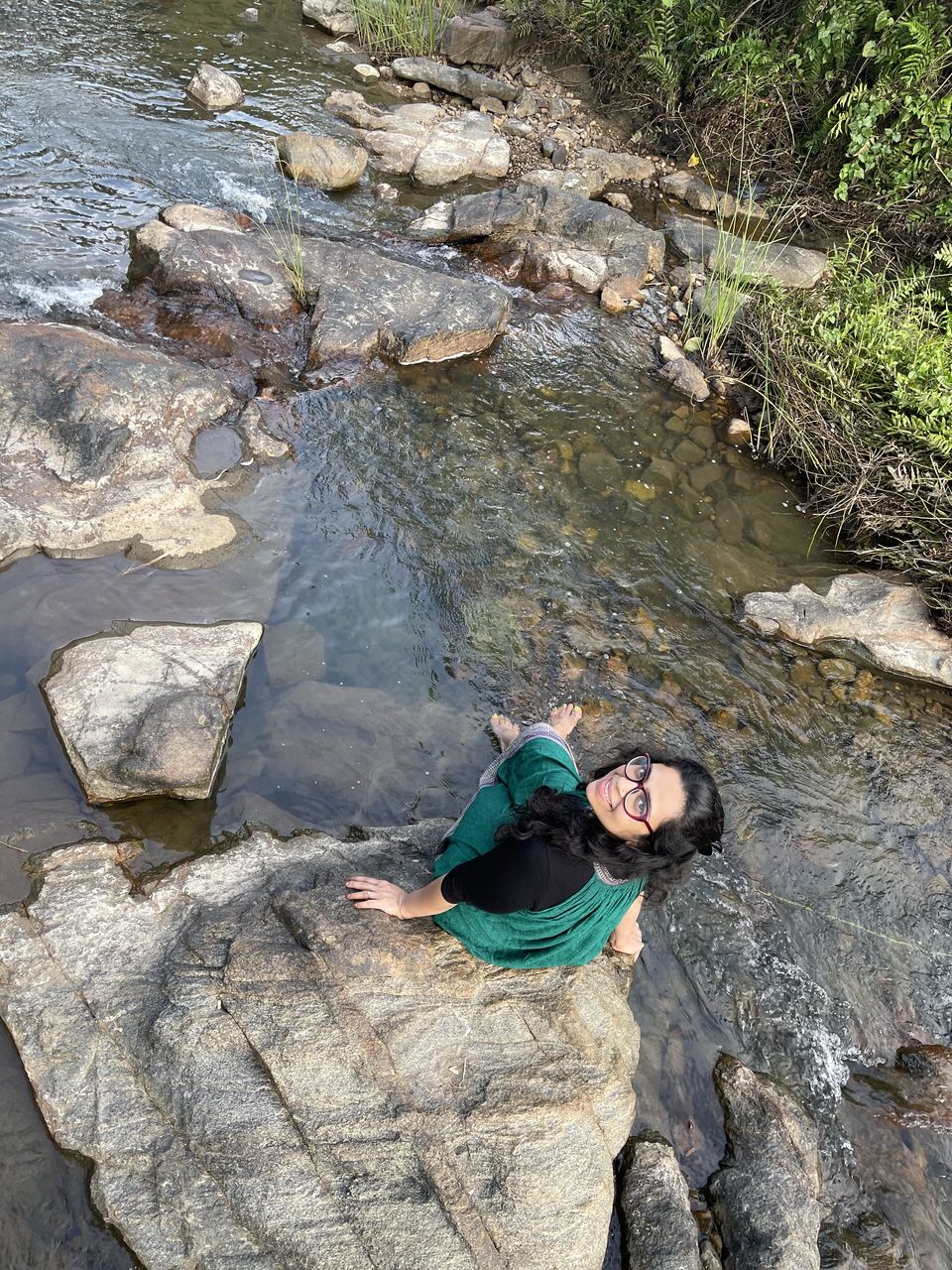 The holiday was about sleeping in, sitting by the river, soaking feet, reading and exchanging stories of past, of possible future, of books, of movies, of politics, of dogs, of food, of fatigue, of fondness, of aversion while soaking in the precious present. The cottage is surrounded by river. One tiny little stream runs towards its back. The river runs through the veins of beautiful stones that have been homed here for decades perhaps. The big ones let you hop on to the other and the tiny ones under water create for a perfect place to rest feet in water. One can lie down here in the stream and read for the water is very forgiving and pleasant here. The sun paints myriad hues across the sky and the water opens its arms to these colours as they breathe in unison.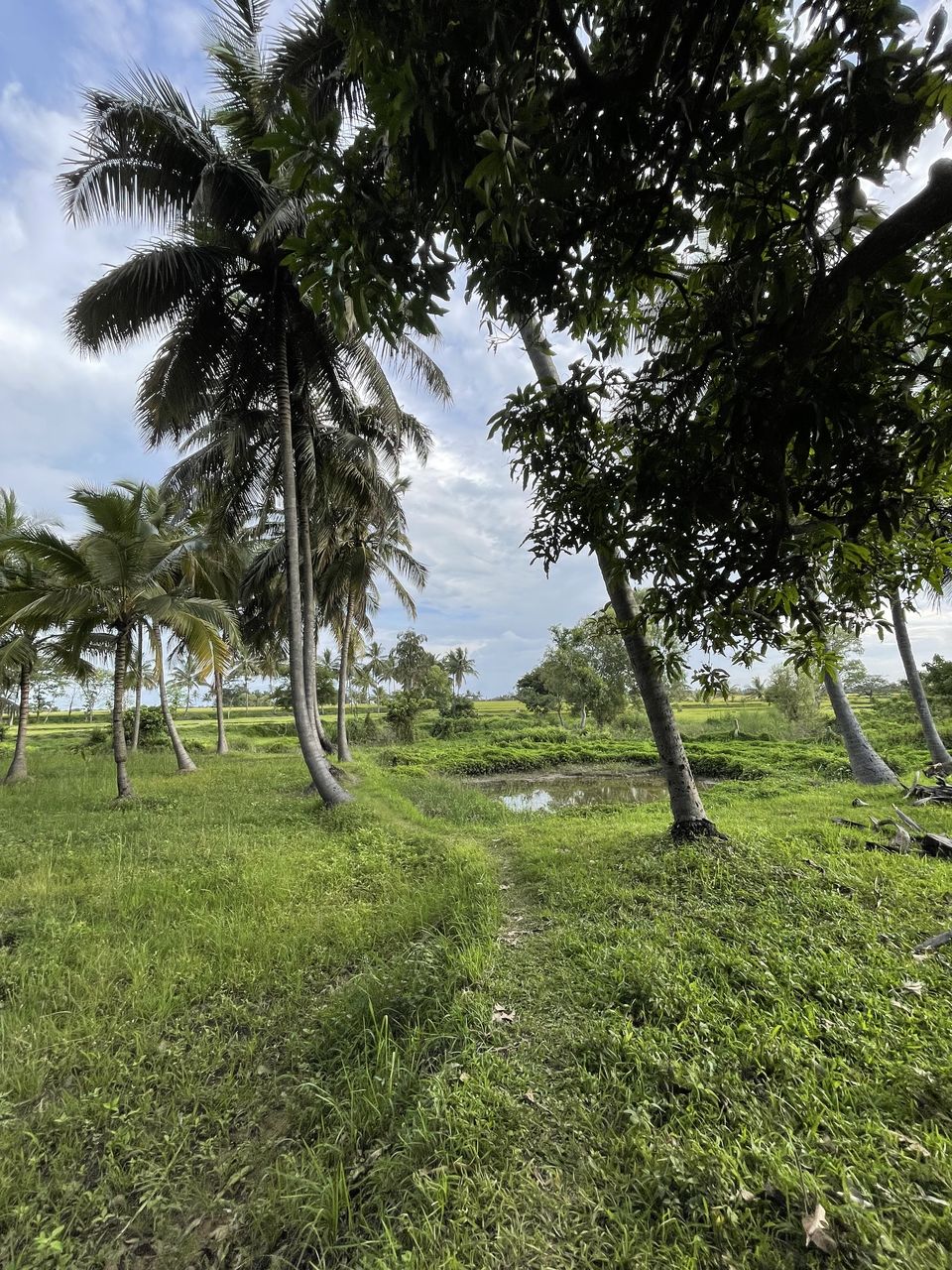 While I sit here with a book in my hand (which I don't read but I still need it with me), our three dogs go about their evening. They hop across the stream to a grass land and chase a few birds. They get back to us in the water making the water dance and splash its way through to our cheek. They, then, hop across to the other part and go for a run along the edge and get back to us. Sometimes, my husband and I manage to have a conversation, other times we keep an eye on the dogs and sit in the water. The experience is everything that bliss is made up of.
I cook in the open kitchen. It has huge arches that keep me connected to the rest of the house. For an instant, it feels like another version of me is living this life and this is her home. The dogs wander in and back and finally go to sleep as I finish cooking and my husband comes in to do the dishes. The cottage is surrounded by trees and greenery. One can hear the river, specially in the evenings. I make a big mug full of chai and my husband fixes coffee. We sometimes sit in quiet and other times, get behind screen to catch up our long-forgotten show that we had abandoned because of our busy on-the-feet lives. That mug of chai and a rolled up puri in a beautifully ill-lit cottage in the early hours of evening is what dreams are made up of.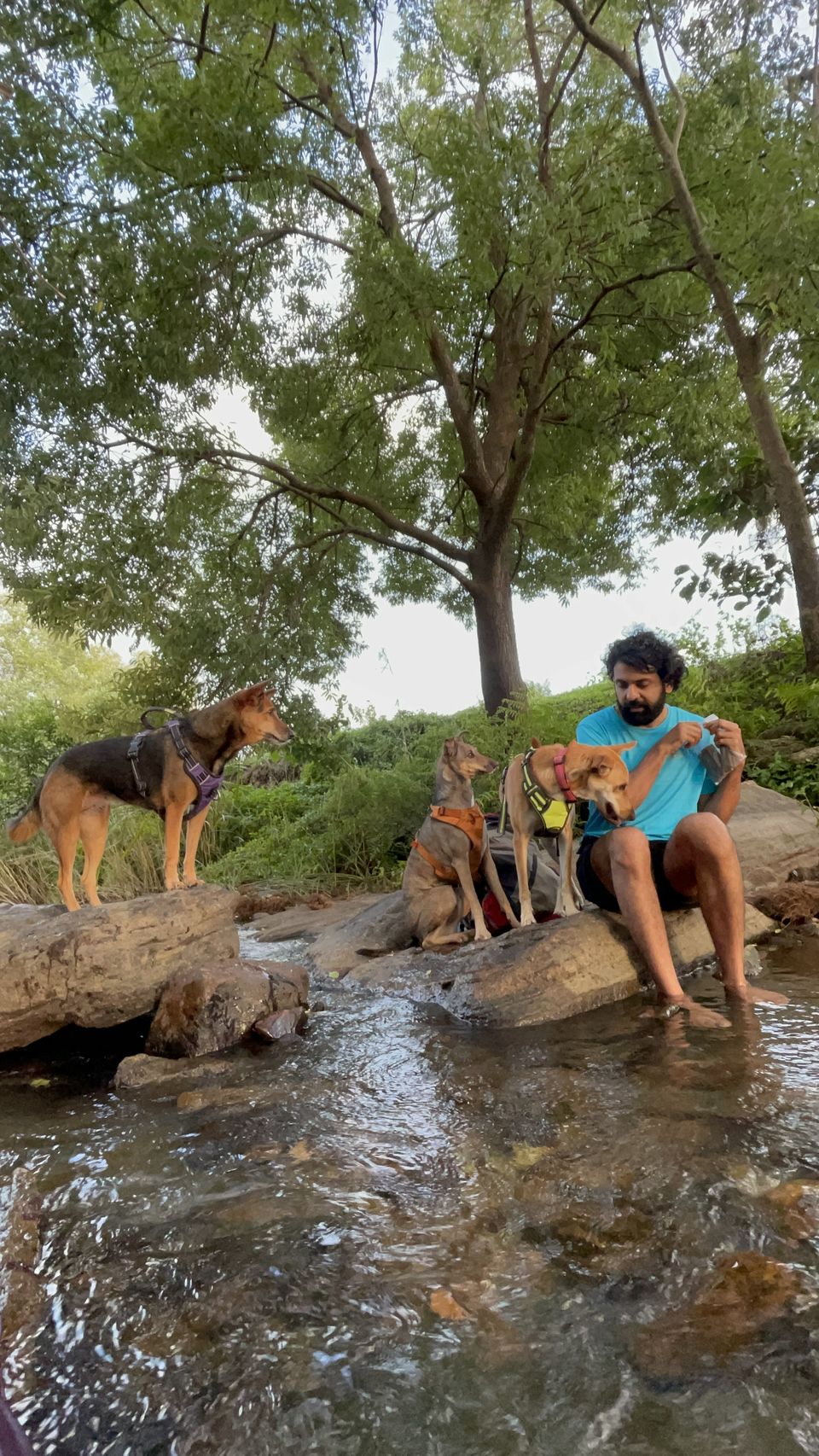 Manu, my husband, would occasionally and affectionately point out to one of our dogs napping while standing or sleeping upside down or breeze bathing while we sink into our books amidst the drama of the flowing river, the colours outside, the quaint cottage and this version of life that we embrace at the doorstep.
Now that our girls have been home for two and a half months, I know that life has changed. The quiet and the peace is a luxury offered only past their bed time and with a quick expiration window. The bliss of them finding their personalities and the love that we are birthing is an unimaginable experience. As I write this, my two girls are playing around me. One playing on sand and the other insists that I need a thorough health check up with the toy Doctor-play-kit she has. They occasionally say "mumma" but then go back to their tiny worlds for they want mumma to write. The breeze through the Eucalyptus trees right in front of my house chooses to sing in Harmony. My heart decides to let out a small smile as I take a tiny step towards the life known and the life that I am going to build. Here's to promises, to future, to keeping the good-old past, to painting beautiful pictures and to living a full life that's truly mine and ours….
PS: I have intentionally kept the travel details a secret. I think we are over crowding and wearing out places.
#farmhouseweekend #Bengaluruweekend #weekendgetaway #travelwithdogs #petvacation #babymoon #bytheriver