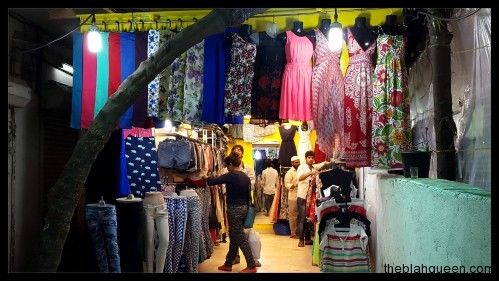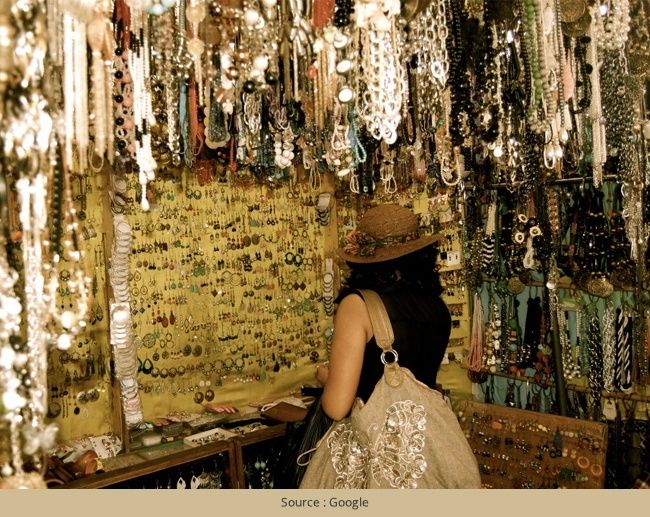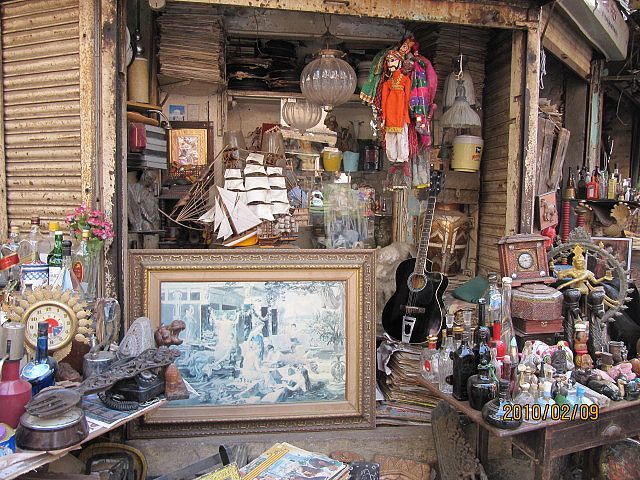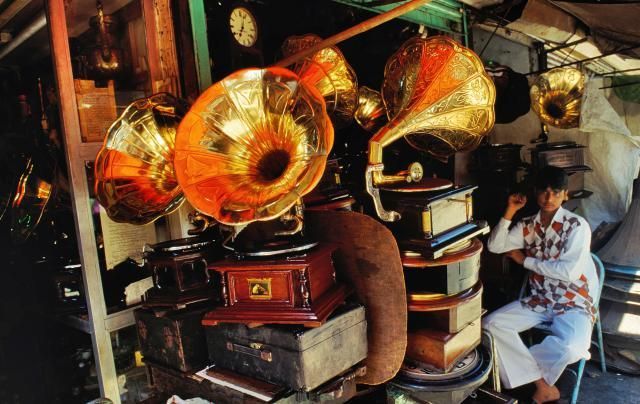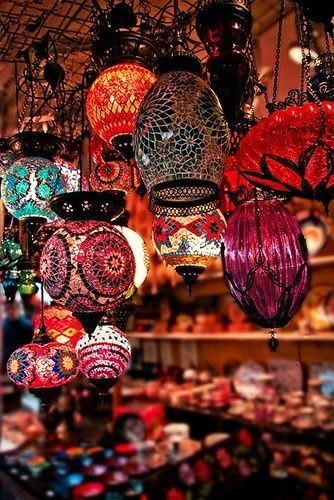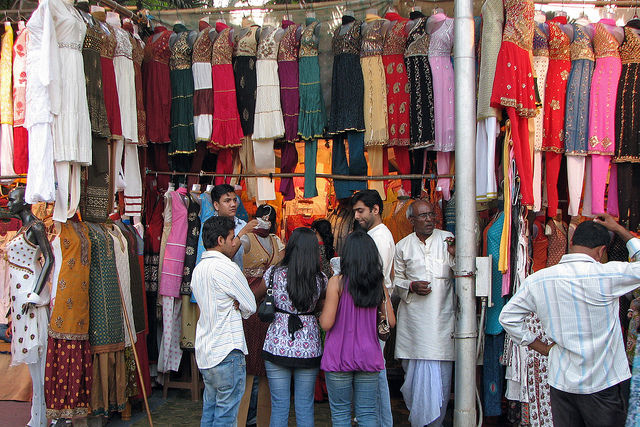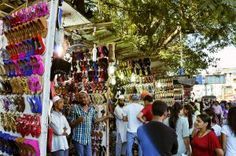 Sometimes you get just exhausted gliding past the glitz and glitters of air conditioned store windows, or falling in love with a beautiful dress, only to be disappointed glancing at the eye-boggling price marked on the tag. Along with living and expenses for food and travel, it can be disheartening to face this in shopping too! But not to worry…where there are air-conditioned malls, there are some of the best street shopping destinations all over Mumbai.
Here are the top five, and some tips to help make your shopping experience worthwhile!
Bandra Hill Road -

No this is not specifically on a hill, but is the golden treasure of Bandra west. Considered to be a shopping haven especially for Western wear and a variety of shoes, Hill Road will not disappoint! As the stretch begins, there won't be much you'll find, and you may want to just turn back. The treasure lies towards the back. Go into one of the lanes and the road opens up to a wider clearing filled with stalls carrying the trendiest dresses, tops, jeggings, you name it! I found a Vero Moda dress within 350/- once!! It's true that there will be fakes amongst the authentic pieces, but real brands exist! It's important for you to check out the logo as closely as possible. If it's shabbily written or any grammar or spelling errors, it's bound to be a fake. These guys will give you a little bit of a hassle when it comes to bargaining, but it's important for you to stay firm, and go down as low as possible. If negotiating endlessly doesn't seem to work, try simply walking away showing your disinterest. He's bound to call you back. If not, don't lose hope, as you'll probably find a similar piece for an even better price at another stall! One more thing! Avoid going into the air-conditioned boutiques, as these guys will claim "Fixed Rates" for all their items.
Colaba Causeway -

For those who love their junk jewellery, vintage decoratives, and a few tasty destinations, Colaba is the place to be! Located in the heart of South Bombay, Causeway is renowned to showcase unbelievable prices that bedazzle tourists each and every time! Some of the trendiest copper styled jewellery from chokers, bead necklaces, ear cuffs, webbed earrings, toe rings, chunky bracelets, are sure to make any gal craving for more. Colaba is also known to have a great collection of scarves, harems, and dresses. You'll be sure to grab a great catch if you just keep your eyes peeled wide open. I find the bargaining slightly easier, and the shopkeepers a bit more gentle for some reason. The best part is that these stalls are covered, and are sure to protect you even during the monsoons, so be sure to check out this destination anytime! If you're in for a break after all that shopping, taking a pit stop at the shops interspersed between stalls, is a good idea. Café Mondegar and Leopold Café serve some great contemporary cuisine. If you're in for Iranian delights, make sure to also check out Piccadilly!
Linking Road, Bandra -

Also situated in Bandra, this shopping lane is the longest of them all. What's different about Linking than Hill Road is the amount of daily wear collections. Linking Road tends to feature Indian suits, traditional salwar kameezes, kurtis, etc. The endless rows of shoe stalls is sure to make your jaws drop. Everything form sandals, heels, jootis, flats, boots, you won't miss out on anything! If you want to check out Linking Road, it's best to come on an early weekend morning, because browsing thoroughly is going to take a lot of time! Some great street snack and sandwich eateries make this worth a visit too! A tip for all street shoppers, make sure to stash enough cash in that wallet of yours. ATMs are located nearby, but it's always good to have cash handy in the middle of a tough bargain!
Chor Bazaar -

Literally meaning a 'thieves' market,' Chor Bazaar seems to have everything from mobile phones, motorcycle parts, to a treasure trove of Bollywood movies! Earlier called the 'Shor Bazaar,' meaning noisy market, the British couldn't pronounce this correctly, which is how the present name derived. Chor Bazaar is for those who want to get a bit adventurous and explore beyond the obvious. It's a great place for collectibles from brassware, ceramic, or vintage crafts. They'll be sure to steal some great prices if they look hard enough. It's best to roam Chor Bazaar with a local, and early Friday mornings anywhere form 4-6am.
Vile Parle Market -

Not really talked about or mentioned in most street shopping recommendations, I personally love to peruse through 'Parla,' more affectionately called. You'll find your desired shops right below the west side of Parle station. Yes, there may not always be the latest styles, but if you look hard enough, you can discover some wonders. These shops feature a horde of fashionable, female jewels, from trendy shirts, dresses, blazers, jeans, shorts, and skirts! Both the east and west side of Parla consist of markets featuring daily necessities. These may not be your authentic street stalls, but you can get some good deals here nevertheless. The Alpha market is divided into markets of different categories, whether it's for electronics, appliances, decoratives, household items, or furniture. Some great bargains can be captured at the Khokha market as well.
Make your next pit stop at any one of these street shopping hubs. Going in with an open and enthusiastic mind will be sure to get you some great deals. No matter what, the colorful experience of digging deep for treasure while getting your bargaining hat on, will be an experience worth remembering! You'll be sure to walk back home with a satisfied grin.