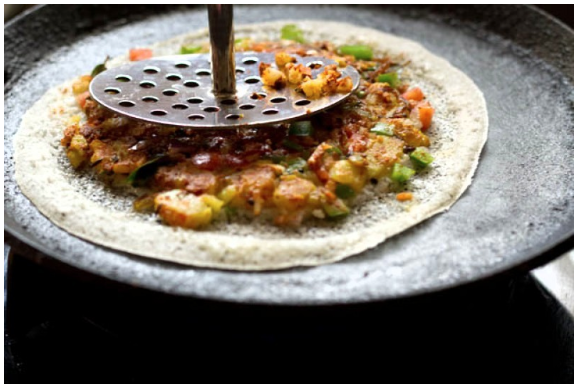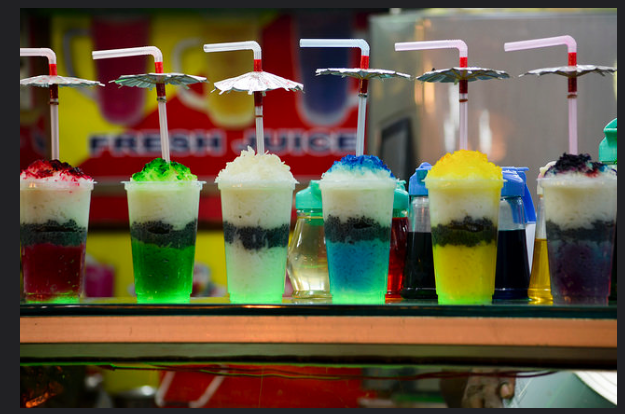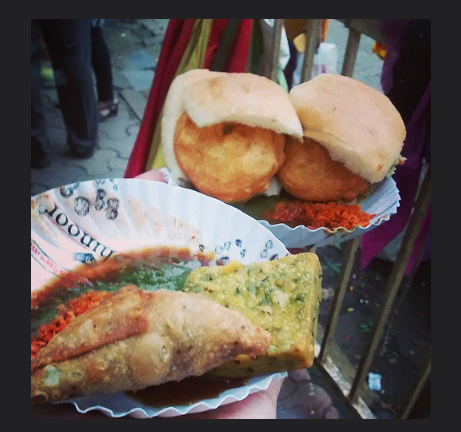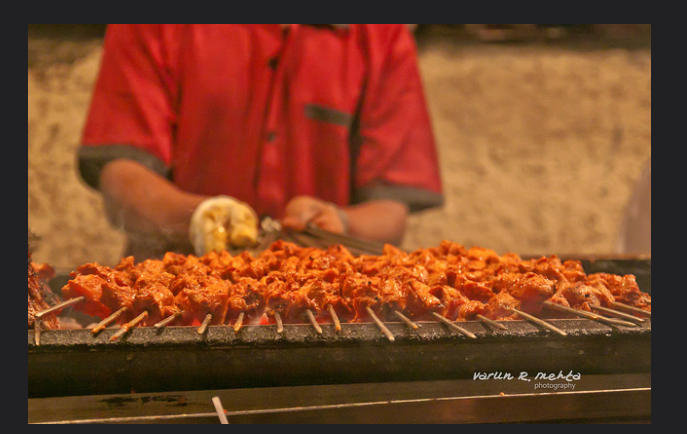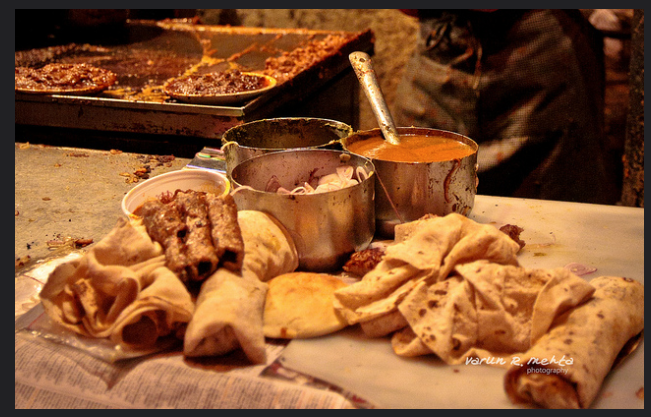 First stop, breakfast…
Mysore Masala Dosa near Sophia's College
So I've studied at Sophia's College, and whenever we would get our breaks, the dosa corner at the end of the street is where we would all head off to. The delicious, crispy, and fresh dosa, stuffed with potato masala, is of course the main attraction. You can complement the dishes with a wide range of chutneys to spice things up a bit. Almost every other dish on the menu is just as scrumptious and mouth-watering.
My favorite street snacks…
Elco Pani Puri Centre, Bandra
My personal favorite kind of street snack is the pani puri. I can't seem to get enough, but knowing the right places to go to is very important. Known to stand out for its taste, and hygienic precautions, the Elco Market serves some of the best pani puri. The variety of pani puris range from bhel puri, sev puri, and ragda pattice. Although the price range is a bit higher, it's well worth the cost.
Vada Pav Samrat, Vile Parle East
Located right by the Mahila Sangh college, there's a small food joint that serves delicious Vada Pavs! This would probably be my second best street snack, after the pani puri. The best thing about this place is they have such great variety at unbelievable prices. When I order my vada pav, I ensure to add a little extra spice, covering and blending the two types of chutney on the pav. The samosa pav and kanda bhaji surely must be tried too!
If you want a little bit of everything…
There are tons of Khao Gallis, or 'Food Lanes,' as they're called across Mumbai, but one of the more renowned one lies in Churchgate. Anytime throughout the day, you can catch some of the best street food delectables from pav bhaji, vada pav, sev puri, and steaming hot chai to digest it all.
So whether it's the pav bhaji, pani puri, or the gooey, sweet slushies known as the 'gola,' you can find it all here at the Juhu Chowpatti. A happy, bustling corner late at nights, this place is teeming with foodies in small groups. It's best to grab a few friends, and chat down for food festivities throughout the night.
For the non-veggies out there…
I'm sure if you've traversed through Colaba or Fort side, you must have heard of the renowned Bademiya food stall right behind the Taj Hotel. A lip smacking menu filled with chicken tikka rolls, kheema rolls, and of course a horde of kebabs, this place will definitely not disappoint.
Food stalls near Bandra train station
So this area obviously is not as renowned, or doesn't have a chain restaurant like the earliest ones listed, but some of the best meat dishes I've tried at these stalls right by the Bandra station! The chicken tikka rolls are so juicy, as the flavors just burst in your mouth. You can grab chicken or mutton legs in a platter too, and just munch away, if you're in for something a bit heavier.
Late night corners…
Also located at Fort, this is a slightly scaled down and cheaper alternative of Bademiya, serving some of the best rolls and North Indian food. You can get some cheap drinks up in here as well, as this place stays open till 4 in the morning.
Annapoorna Sandwich Corner, Vile Parle
Open late night hours on all days, except on Mondays, this place gives the best combination of juices and sandwiches for a tasty, casual snack. From the lychee cool, to the mixed fruit cream, and strawberry faloodas, the desserts are so simple yet so delicious. Mixed with the right tangy tastes of a variety of sandwiches, this place just does the trick.
With no seating arrangement, this roadside ice cream shop, has been around for ages. Open till 4 in the morning as well, this place stores some of the yummiest milk shakes, juices, and ice creams. If you're feeling adventurous enough, you could even give the spicy, chilly flavored ice cream a try!
Hope these ten food joints will give you an extra push to go out and explore the diverse food joints of Mumbai!
When it comes to Mumbai, you can be sure to try out some of the best street foods in all of India. Because, let's face it. It's not everyday we can indulge in fancy restaurants but for that very reason, street foods are the way to go. Whether it's for the sweet tooth, spicy delectables, fresh juices, or to satisfy the non-vegetarian in you, Mumbai is the foodie's paradise. Although there are tons of choices out there, here are some of my favorites that I've narrowed down: