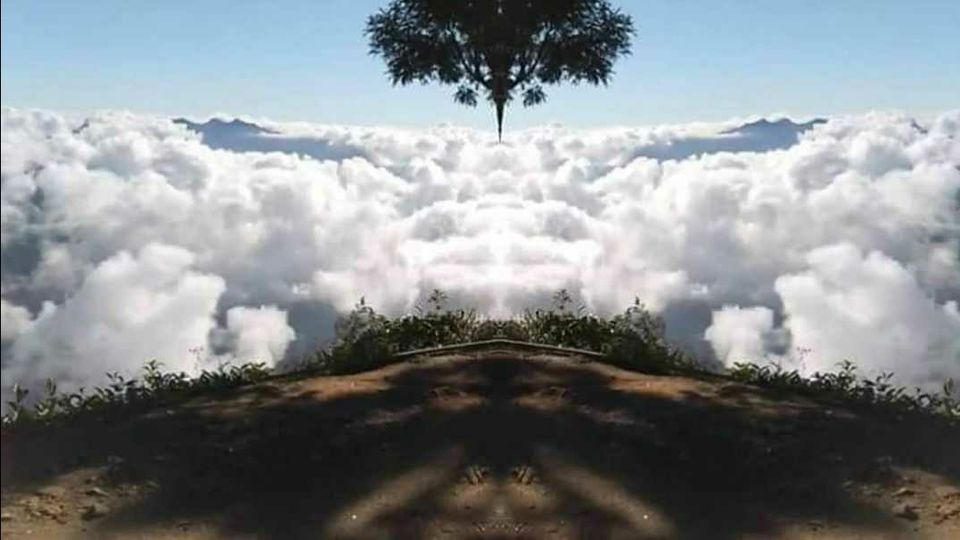 Since the Malayalam Movie Charlie was Released Many of my friends started talking about Meesapulimala So I decided to have a trekking on Meesapulimala But Trekking to Messapulimala is become one of the most memmorable moment in my life.
What's so special is the view from the top of the hill and view  it is breathtaking and is one of the best places in Munnar Where we can watch the clouds are floating around you and you can see the Snowfall if you are lucky. But it is important that you have to Mentally and Physically fit to reach this Amazing place Please not that it is not easy to climb hills here and if u done that u have just climbed the second highest mountain located at a height of 2600 meters above the sea level in the Western Ghat's
Ok let's start Trekking 
Just like you I am also wonder that From Munnar What is Options to reach this heaven
And I came to know People used to go to Kolukkumalai to reach Meesapulimala And Now it is not possible because Kerala Govt found it Illegal and I have only one Option
Kerala Forest Development Corporation (KFDC) has different trekking packages availabe for Meesapulimala trekking And I choose the package costing around 3500 for a tent ( for 2 people ) and you can find other packages on their official site 
After Reaching Munnar we have to go to Mattupetty where KFDC office is located If u come by bus just like u can pick an auto rickshaw to reach there 
After reaching KFDC Office they check my ID and they inform me that i have to go to Base Camp which is 22 km away from KFDC Office They arranged a Vehicle which me around 1000 rupees. During the journey I saw a lot of Estates and the when l approched the Base Camp the roads are getting really bad 
Once the KFDC officials varify my booking I checked in to my Tent and there is about 20- 25 tent are in the Base Camp Note that Meesappulimala is 10 km away from the base camp
You will get a free dinner at 8.30 on my package and the breakfast at 8 am . After the breakfast the trekking to Meesappulimala starts so we have to go to a place called RhodoValley. It is about 6 km to reach there either u can walk whole 10 kms or u can choose a vehicle to the next 6 kms and start trekking
Shooting Point is the first Destination u find in trekking which is a valley filled plants and flowers and there is a small lake near to that called Karinkulam where animals come to drink water If u are lucky u can see wild animals there 
And Then I had to cover many small hills and I had to walk through some narrow areas to reach My Final Destination Meesapulimala At the top u can not see the small hills which u already covered and u will see the clouds around u and you'll realize that all those efforts you put into the climb were worth and if u are lucky u can view the snowfall and From there I am sure u will get an unforgottable view and After the Lunch which already I got from the Base Camp I started climb back to base camp 
The Unforgottable sceneries and views from Meesapulimala will make u happy and give the energy to explore more...
Meesapulimala Top View 👉