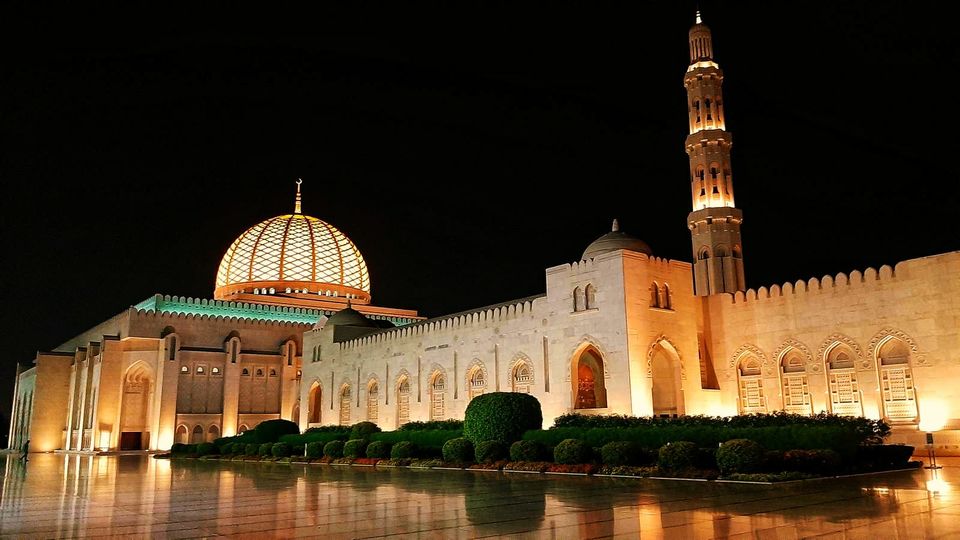 Oman, officially the Sultanate of Oman is a beautiful country located in the southern part of Arabian peninsula and shares border with UAE, Saudi Arabia and Yemen. It was never in our bucket list until we booked a flight with 7 hours overlay in Muscat, the capital city.
We thought we should take this as an opportunity and started doing research on places to visit in Muscat. The more we checked the more we got attracted to the city and realised 7 hours will not do justice to this incredible country which has lot of things to offer. From desert landscapes to incredible rocky mountain ranges, historic forts to warm beaches Oman has it all but often gets overlooked by travellers.
Finally after thinking a lot, we narrowed our choices down to two things - visiting the Grand mosque and to taste authentic biryani.
Once we landed at Muscat Airpot, we went to the port of entry to collect visa. On-arrival visa was available and had been issued by a friendly lady at the counter immediately. She made the process really easy for us. Only document required was our boarding pass for returning flight. Finally we went to the money exchange counter to grab some local currency. Although, exchange rates are pretty high at airpot, we got some cash because we planned to go to the mosque directly and knew that we are not going to stop anywhere in between.
Without any further delay we got a cab right outside airport and started for Sultan Qaboos Grand Mosque.The first thing we noted after exiting the airport was wide roads and nicely maintained traffic. After an about 20 minute we saw a massive white building decorated with white and yellow lights all over, looking exactly like a palace and our driver mentioned that's the mosque we are going to visit. We got excited thinking if the exterior is so astonishing what surprise is in store for us inside.
After reaching we noticed lots of cars standing outside at parking area, however as it was dark we couldn't see any visitors around. Our driver showed the entrance and waited for us outside at the parking.
After entering we crossed 2 - 3 hallways and still could not see anyone, truth is at this point it felt little spooky. Once we crossed these hallways there was a huge lawn and garden area and the mosque was just in the middle of it. We started capturing photos happily with no one around. It becomes little easy for a photographer you know ??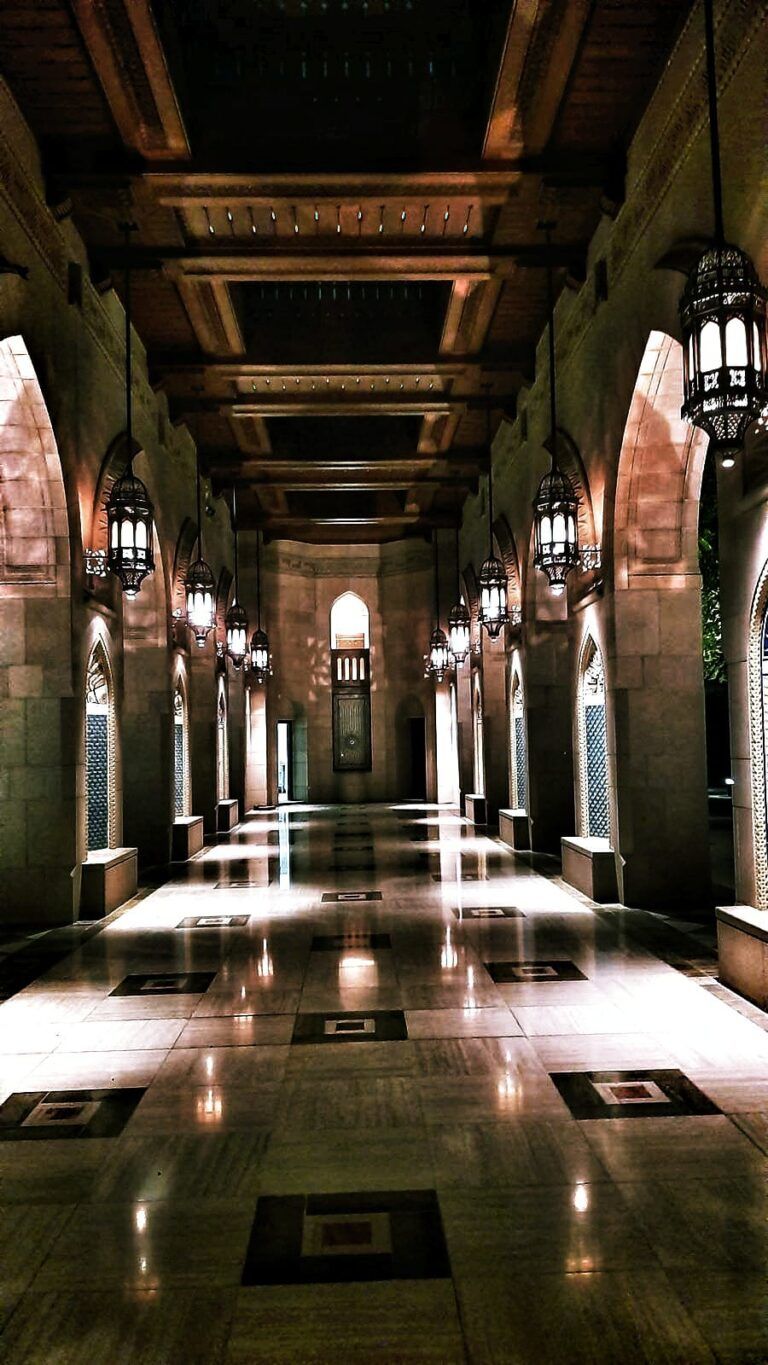 Suddenly from nowhere we heard a voice calling "Excuse Me!!", we turned and saw a lady coming in hurry towards us. We told her that we came to visit the mosque. She rejected our request and told it's too late and no visitors are allowed now. We wanted to spend some time in the garden area, which she rejected too. Hence we came back and explained our driver the whole situation and started for Airport.
It was already 9:30pm and we didn't think it was good idea to go inside the city further. Hence we came back and thought to find some nice biryani place to eat inside airport. Do you know whats that place? The airport food court. Anyways, I dont remember what we ate but it was not biryani for sure.
So it was totally an incomplete trip which has successfully created a strong desire to go back to Muscat once again and made a point to be added to our long bucket list.
Visited in June,2019.