So for people who are not familiar with the country Oman and its cities, let me give you a brief introduction to the Sultanate of Oman.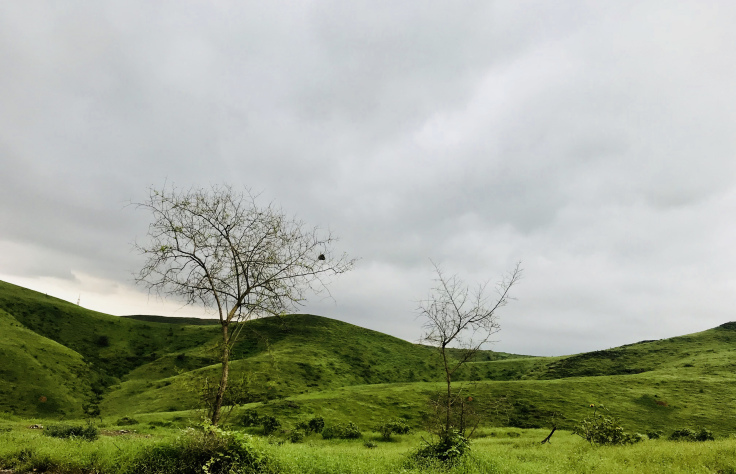 Oman! - An Arab country situated in the Southeastern coast of the Arabian Peninsula. A beautiful country which is a blend of gorgeous mountains, sea, wadis, and deserts! This country is rich in its heritage and culture. Some of the largest cities in Oman are Muscat which is the capital of Oman, Salalah in the Dhofar region, Sohar, Ibri, Nizwa, Sur, Barka, Duqm etc. Every city is unique and is worth visiting.
Talking about the weather in Oman, it is mostly summer which can get extreme for about 8 months in a year and about 4 months of winter starting from November. Salalah is one of the most famous cities in Oman and one of the most popular tourist destination because of its weather and green landscapes. The best time to visit Salalah is during the Khareef (Monsoon) season which is from June to September.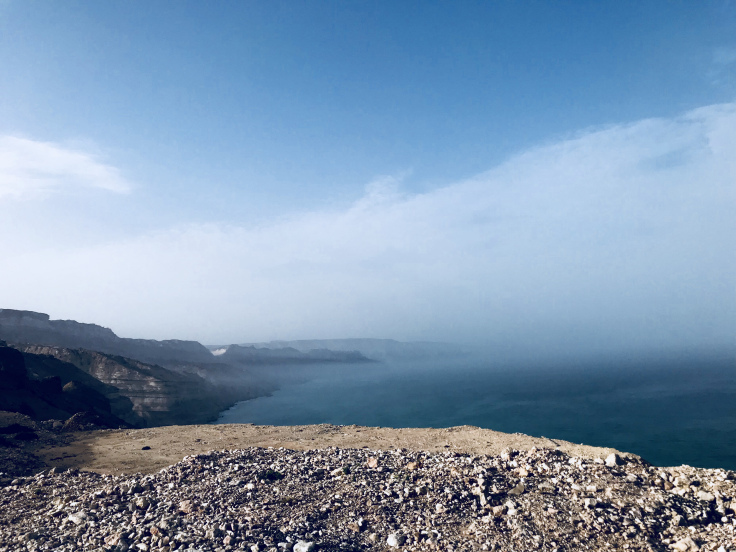 Salalah is located at the Southern part of Oman and is a beautiful city comprising of history, archaeological remains, beautiful beaches, waterfalls, lush green mountains, mist, frankincense trees, and pleasant weather.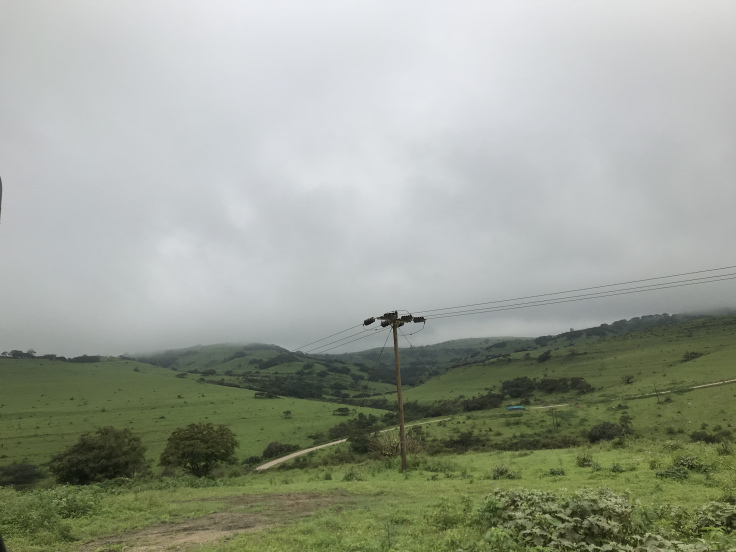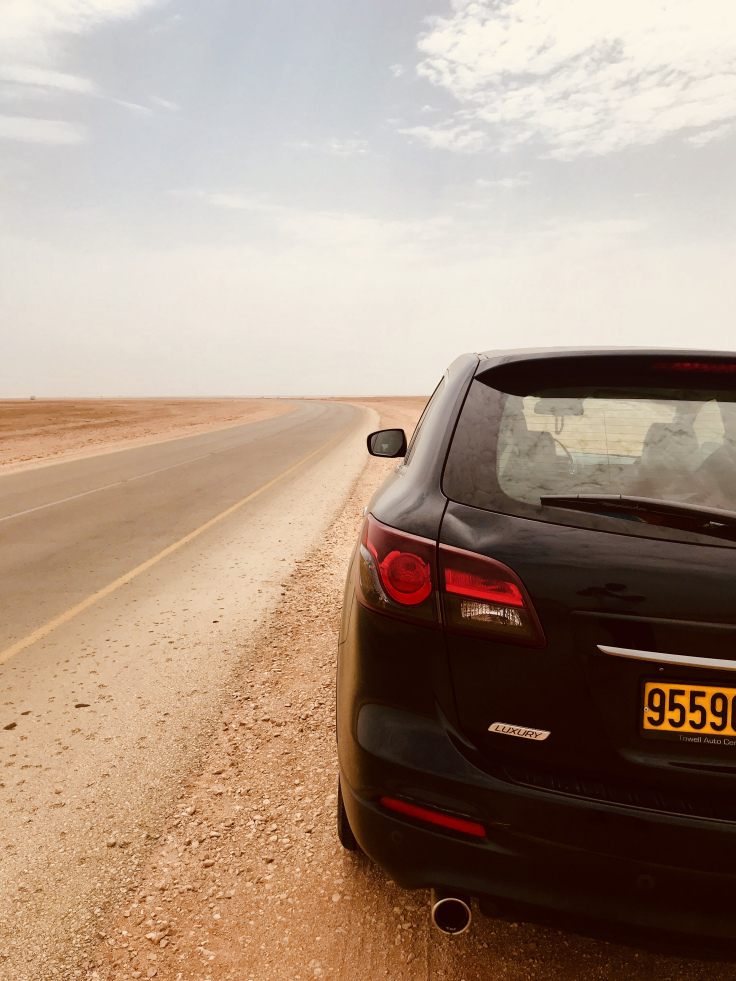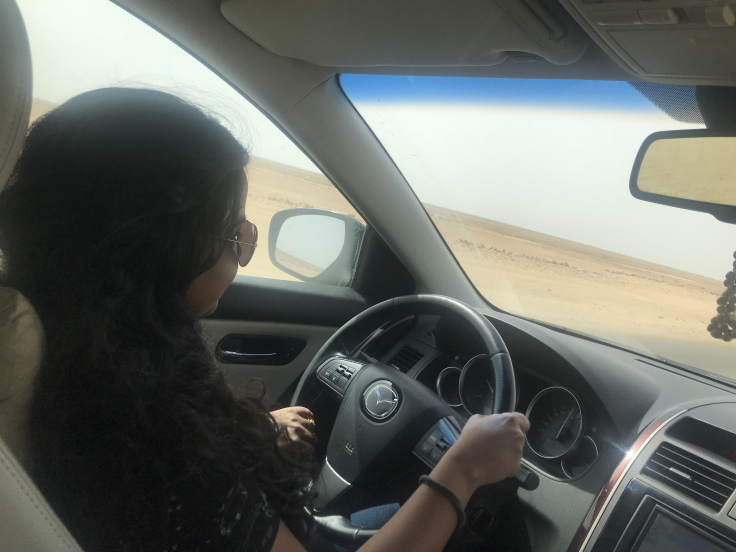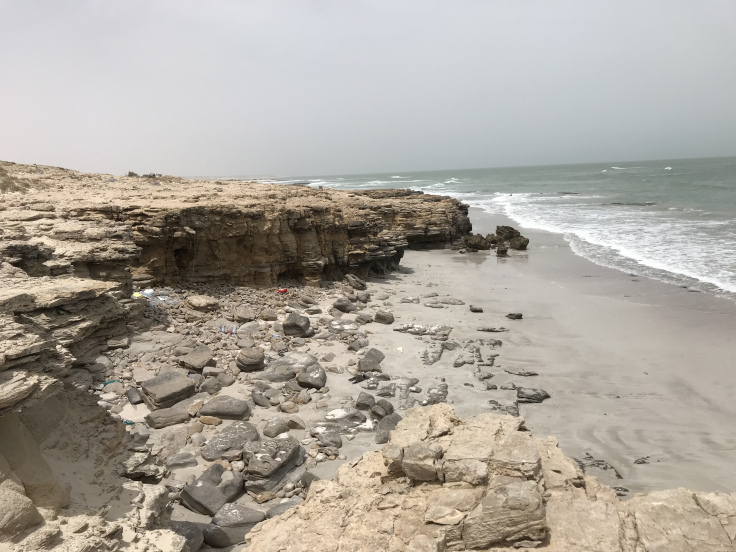 The flight to Salalah from Muscat just takes about an hour. The road journey can be long. We decided to do a road trip to Salalah. There are two routes to Salalah. One route is from Nizwa which takes about 9 hours to reach Salalah. This route is a straight road without any scenic views or beaches to enjoy. The other route is the beautiful coastal route which crosses Sur and Duqm. It takes about 15 hours. We wanted to do something adventurous and we decided to take the coastal route. If you try to cover it in one day, it can be tiring and hectic. We made sure to enjoy this road trip. Hence, we decided to take two days to reach Salalah instead of one.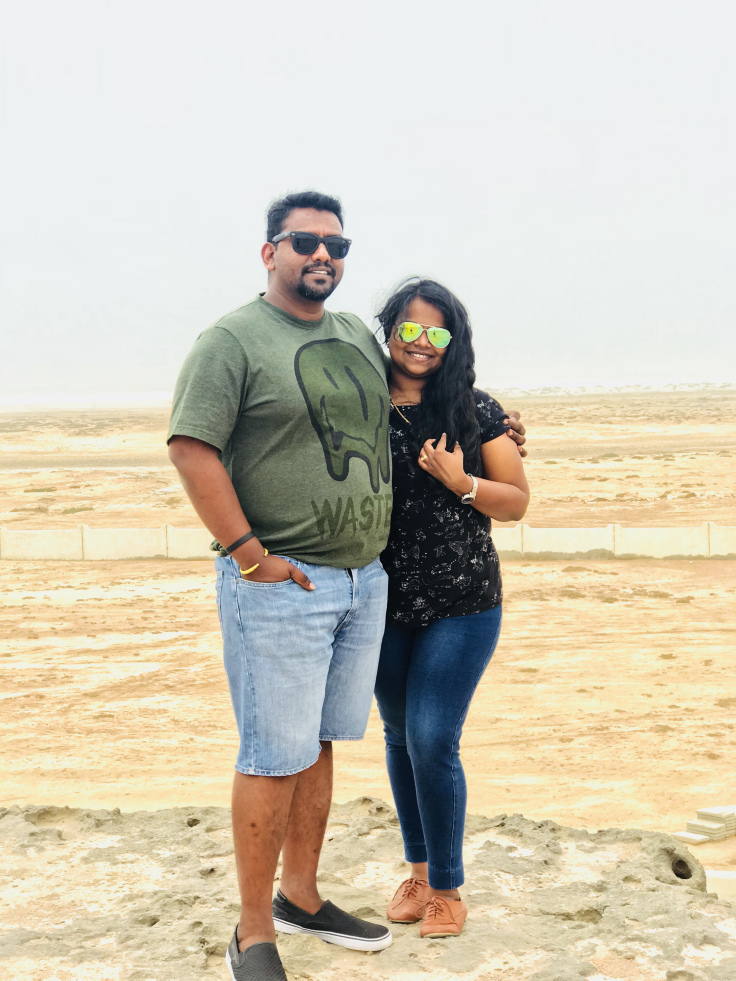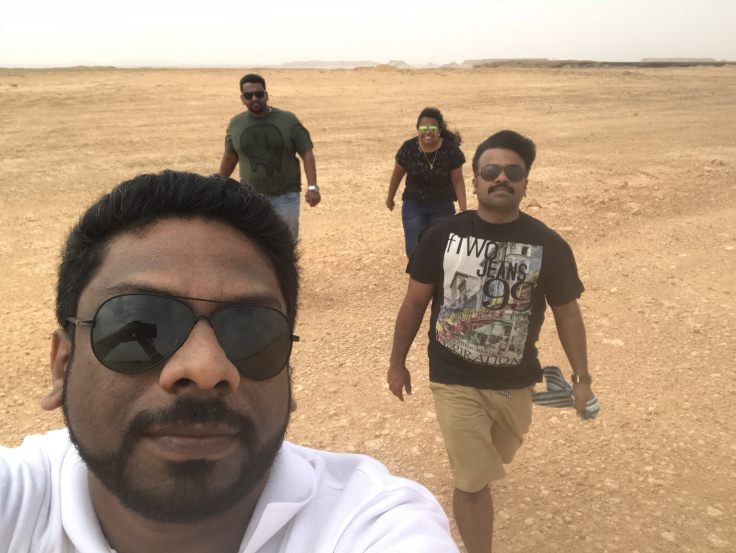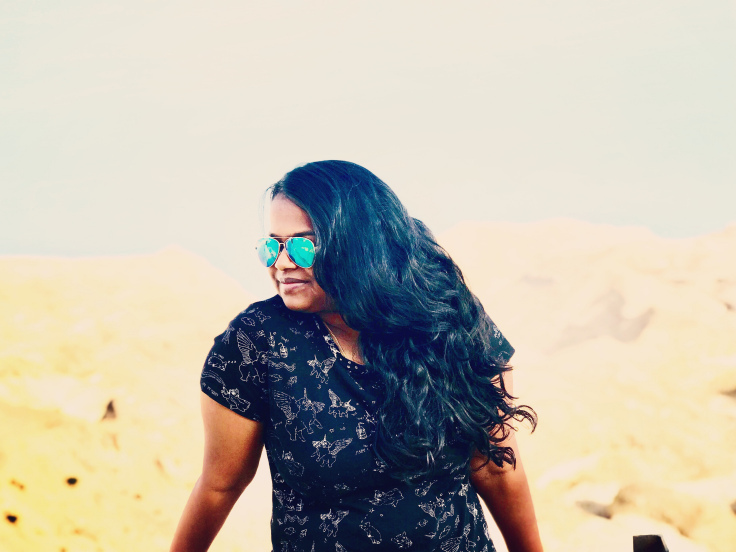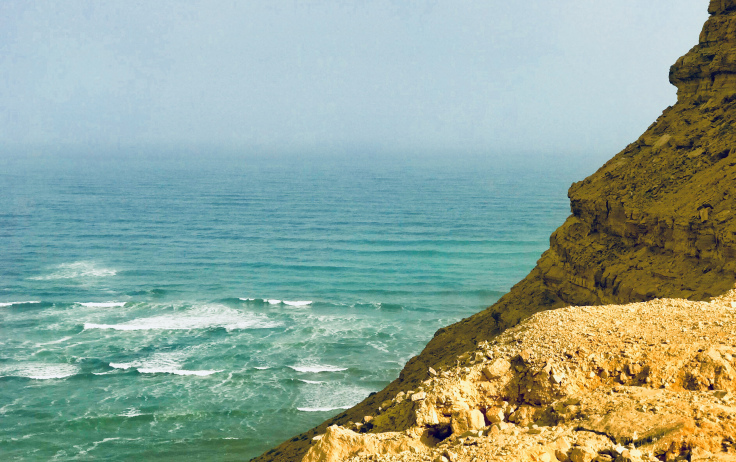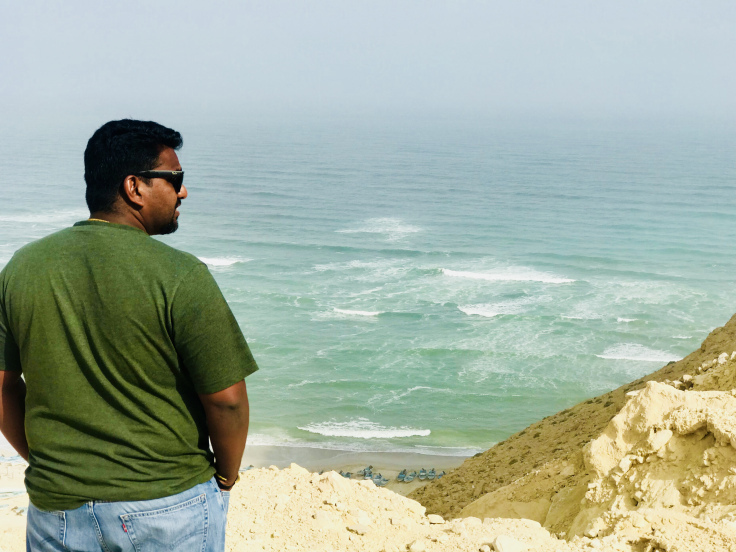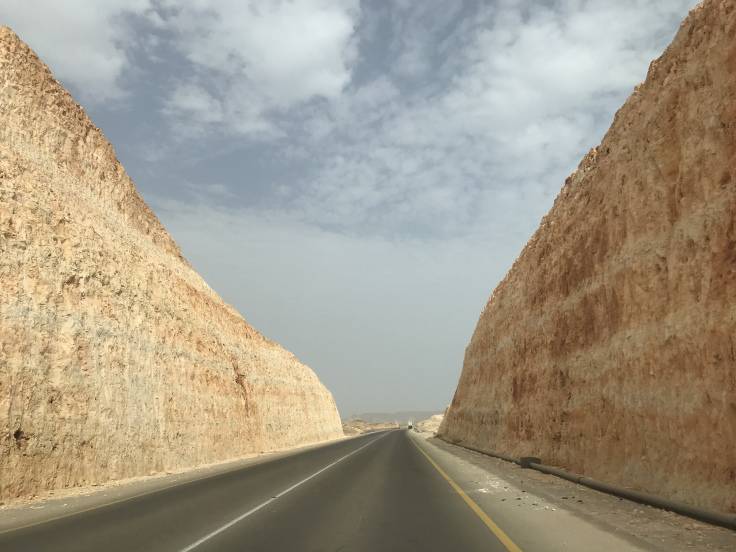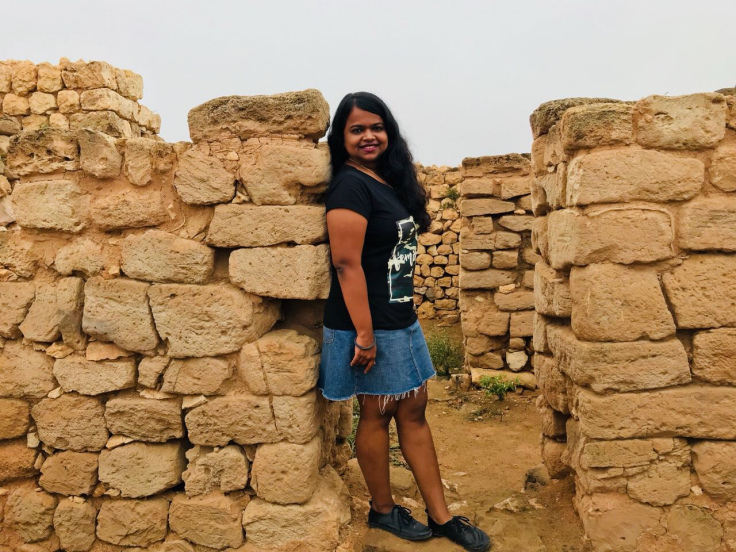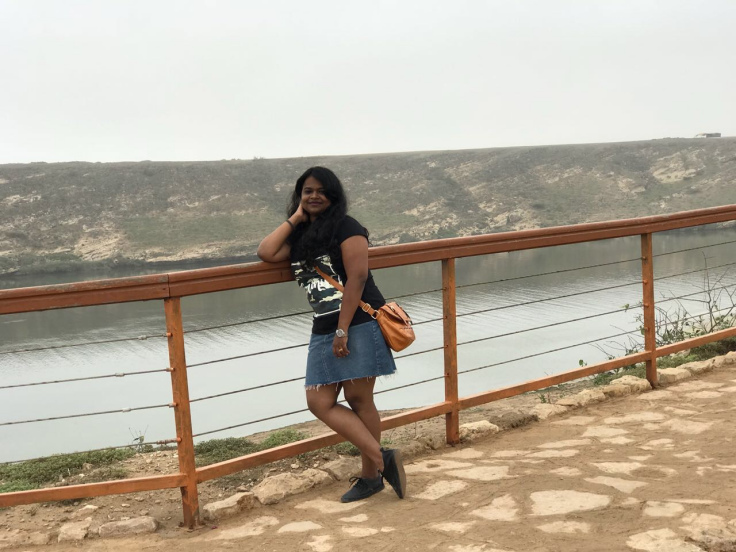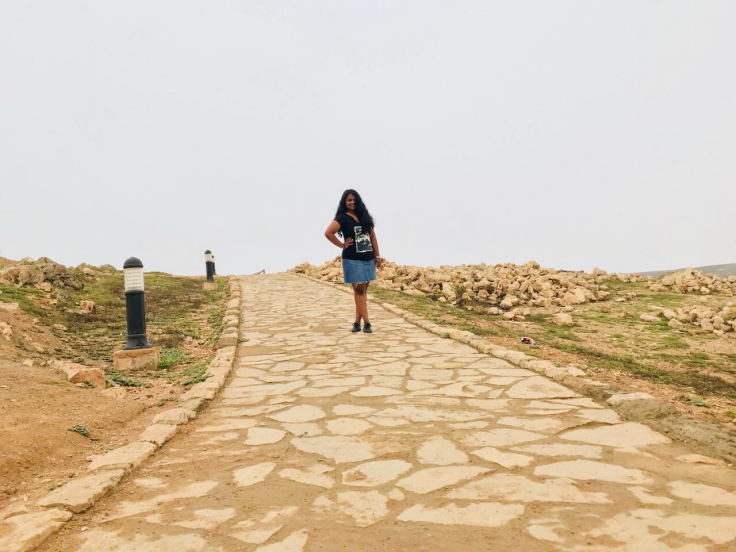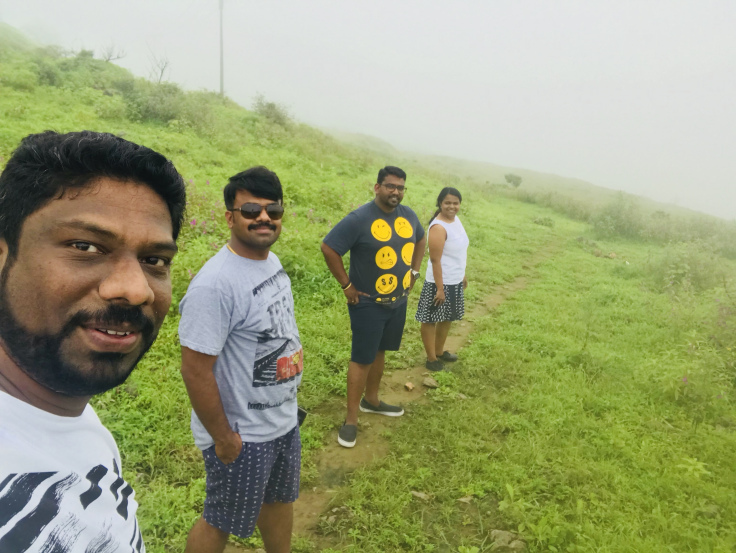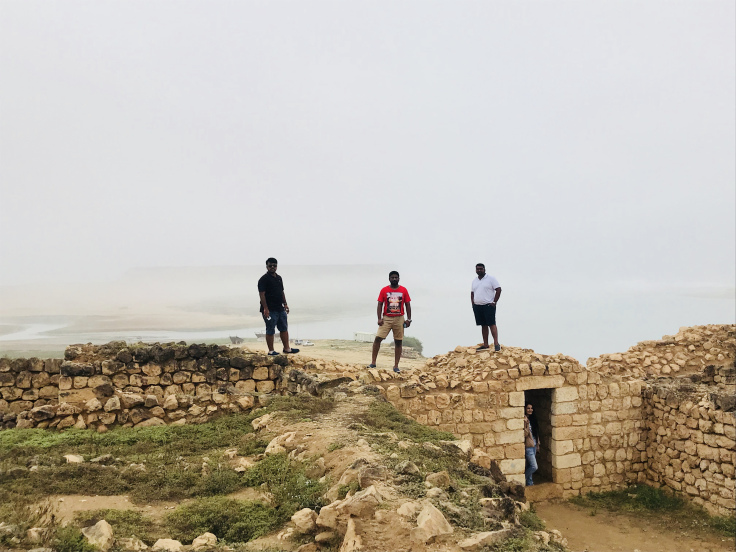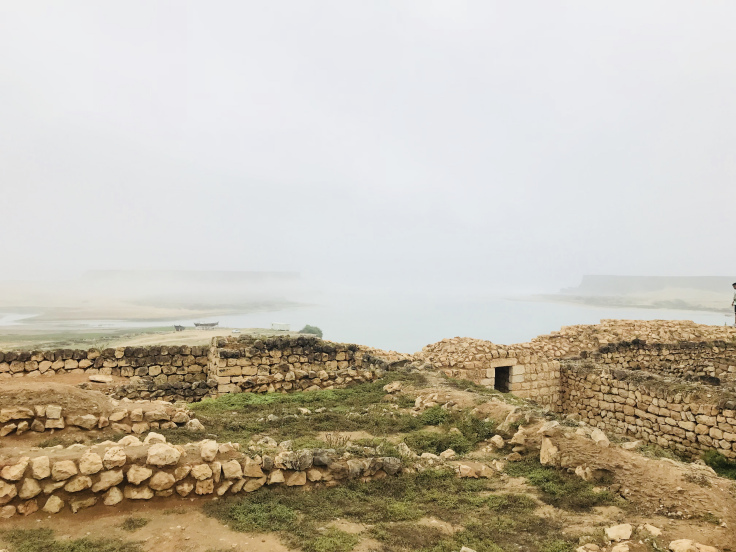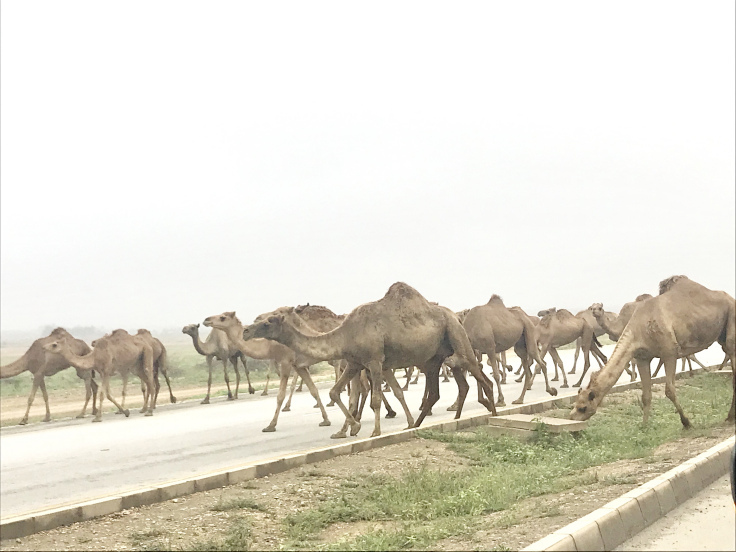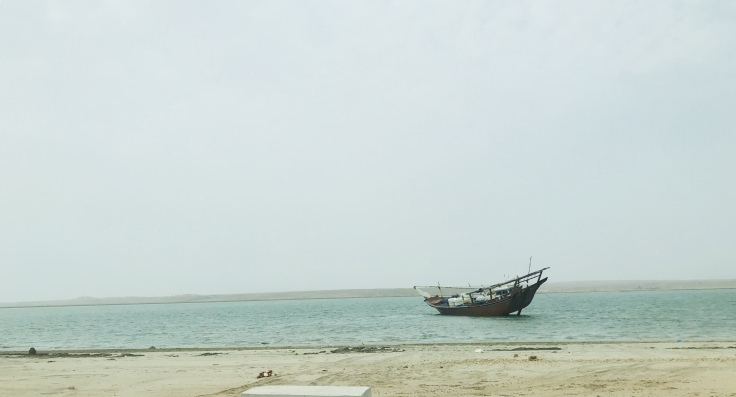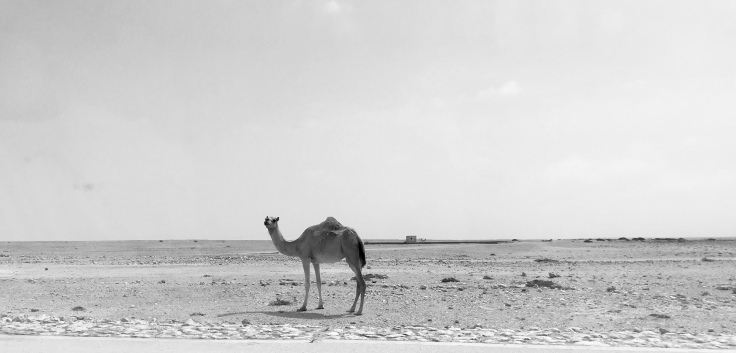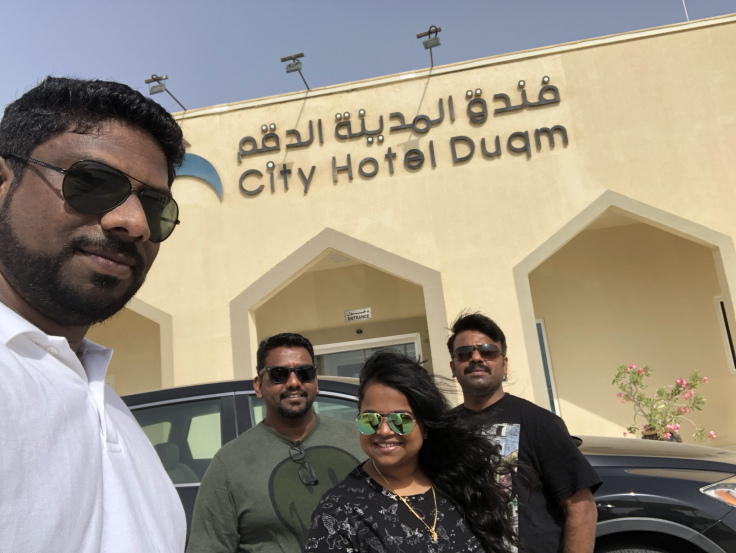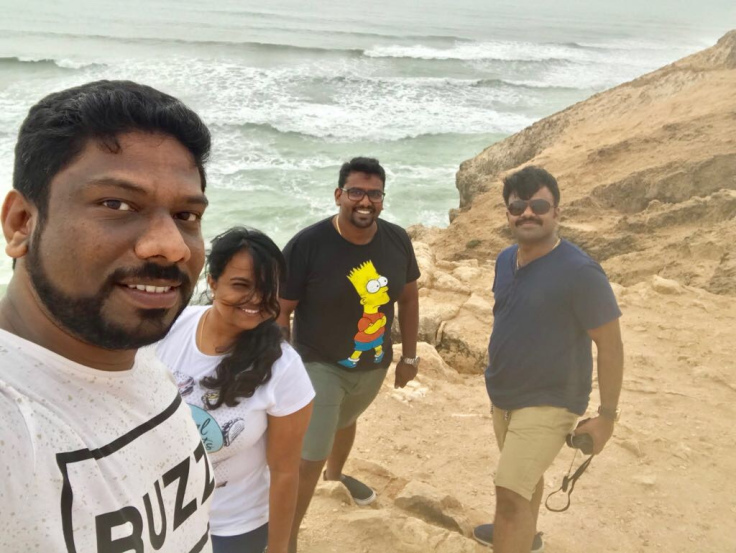 We took ample breaks in between, covered most of the tourist and heritage destinations on our way. We witnessed some beautiful picturesque beaches, mountains, lakes, and cliffs. Our aim was to reach Duqm around 3 pm or 4 pm. We stayed the night at the City Hotel Duqm.
We left Muscat at 4 am in the morning and reached Salalah the next day around 7 pm.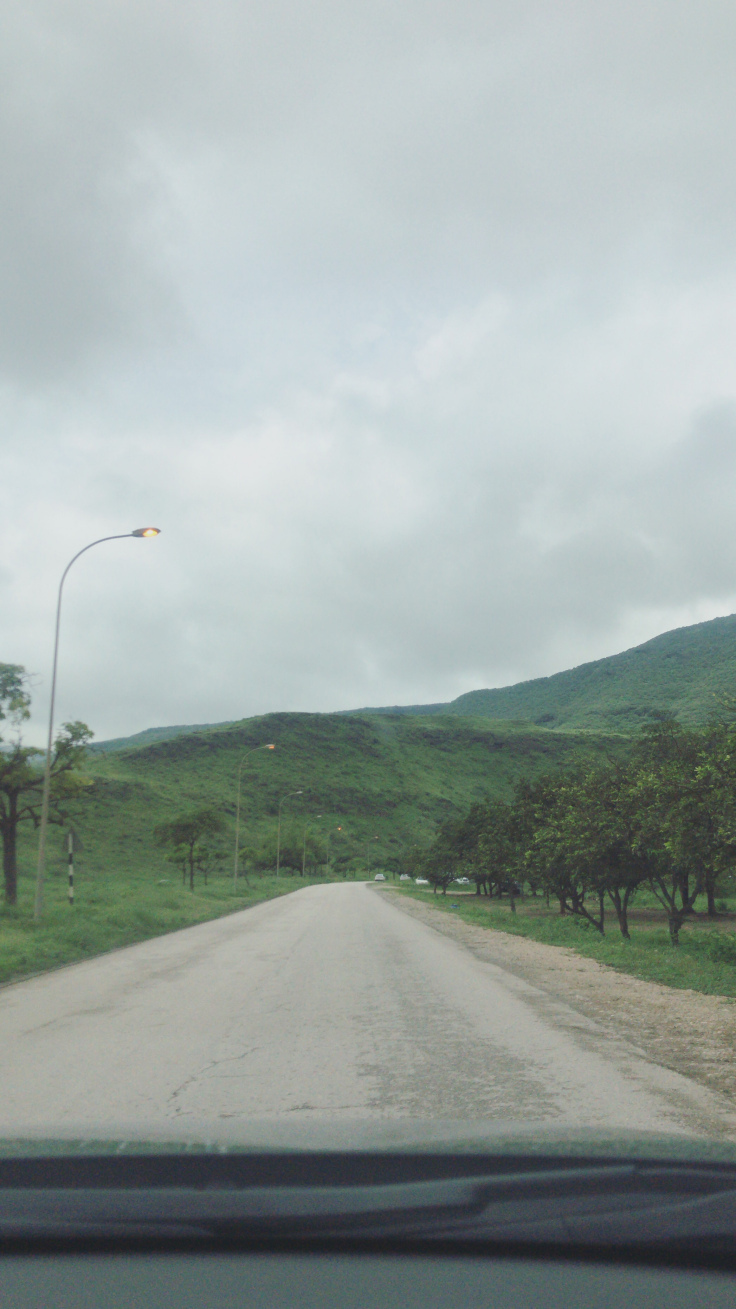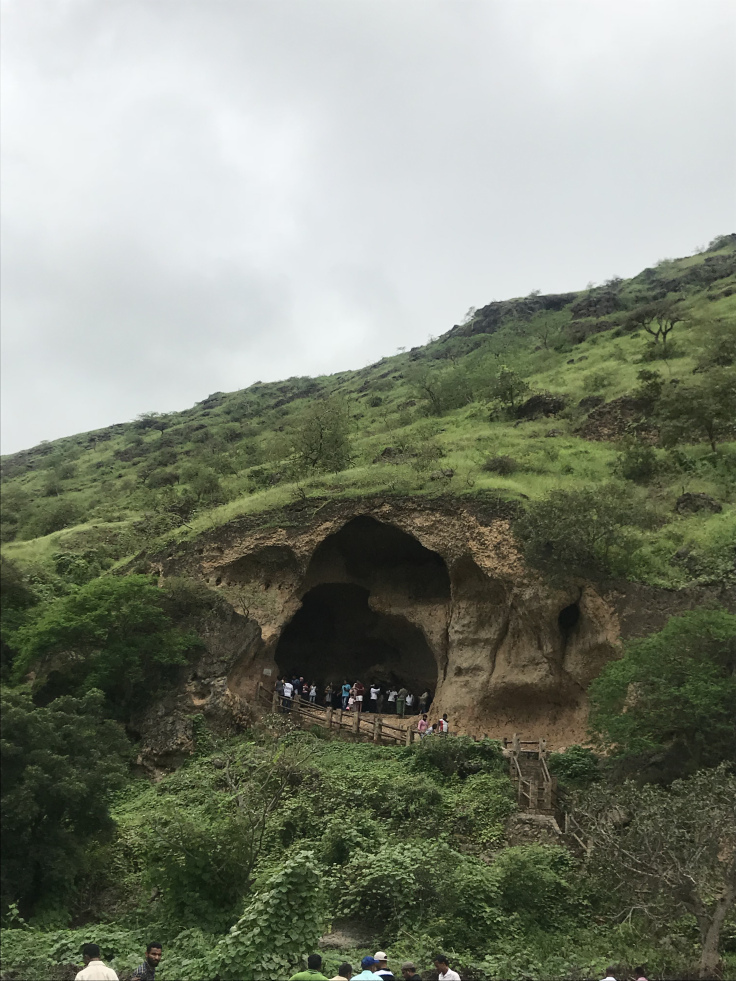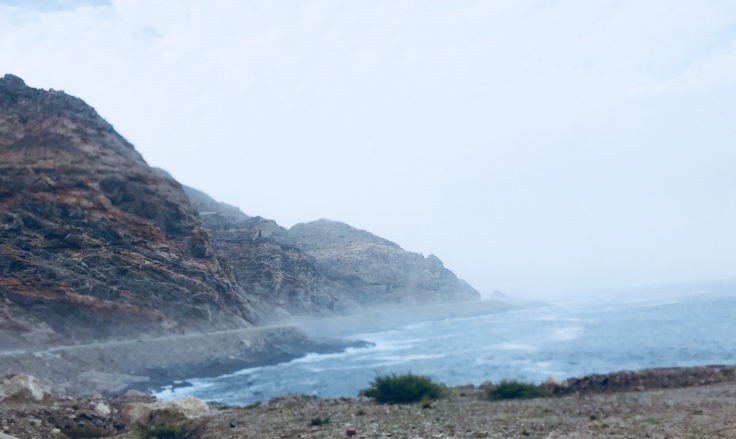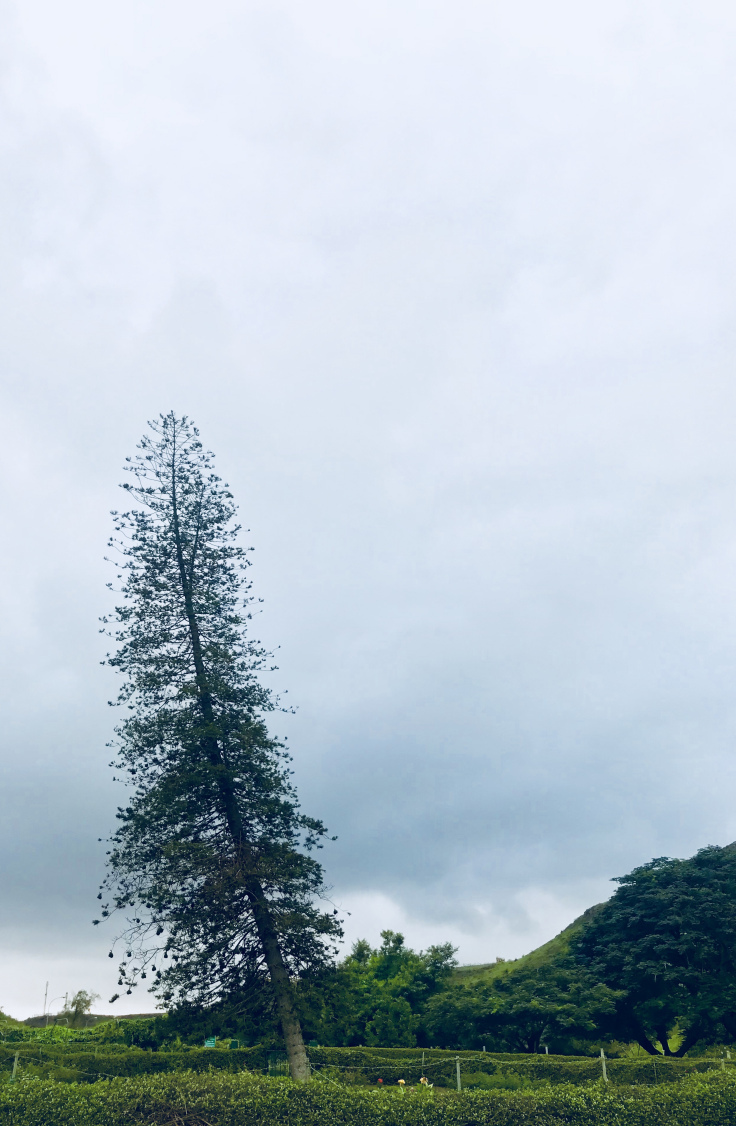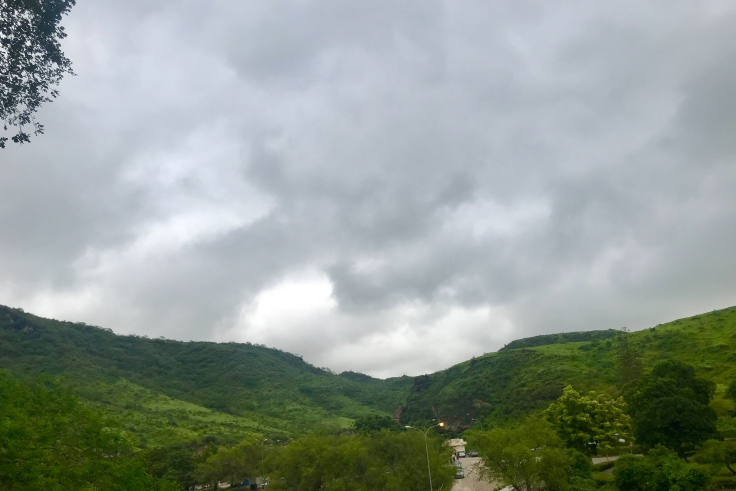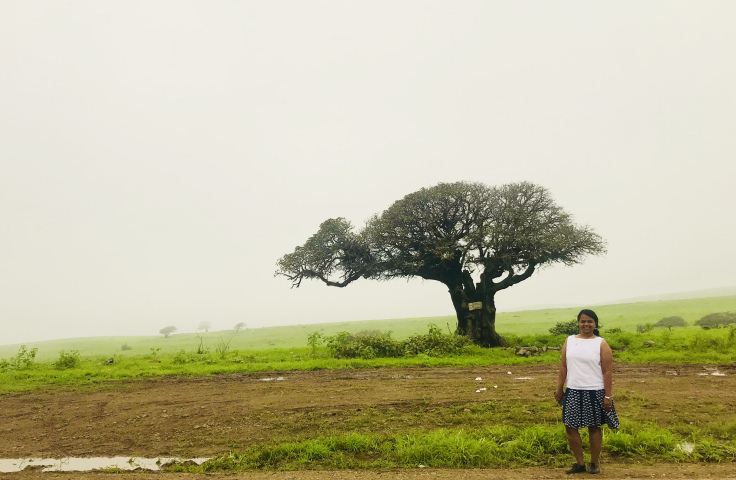 There are a lot of places that you can visit in Salalah. I fell in love with the place. The mountains and the lush green mountains were just pure bliss. The weather didn't disappoint us at all. It was misty, foggy and very pleasant. A perfect break from the Muscat heat.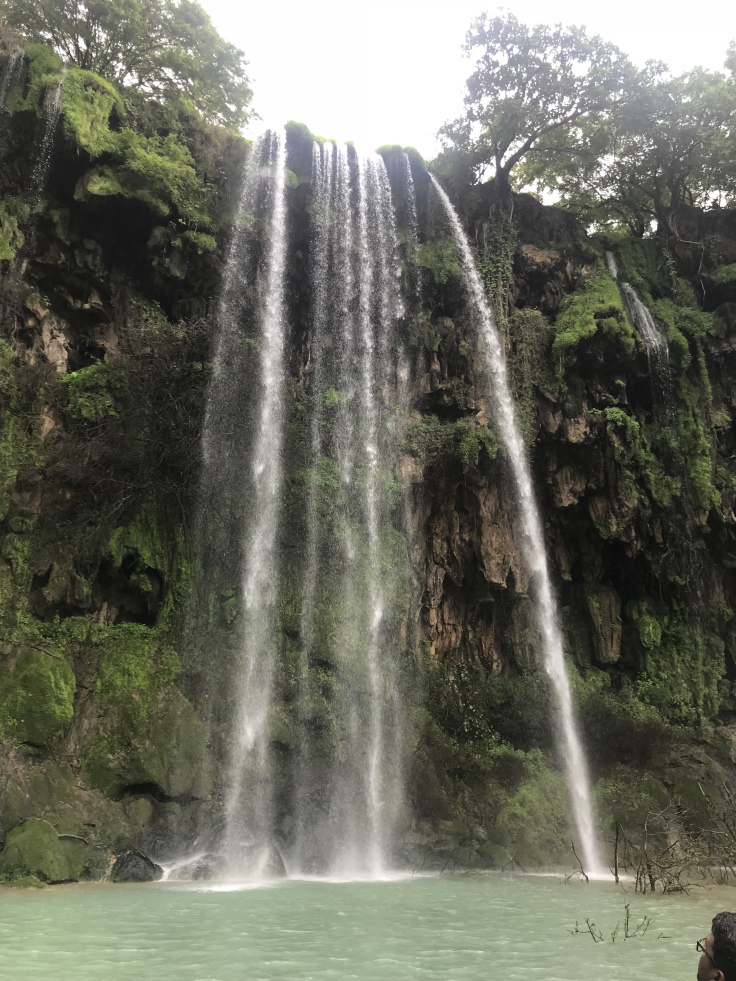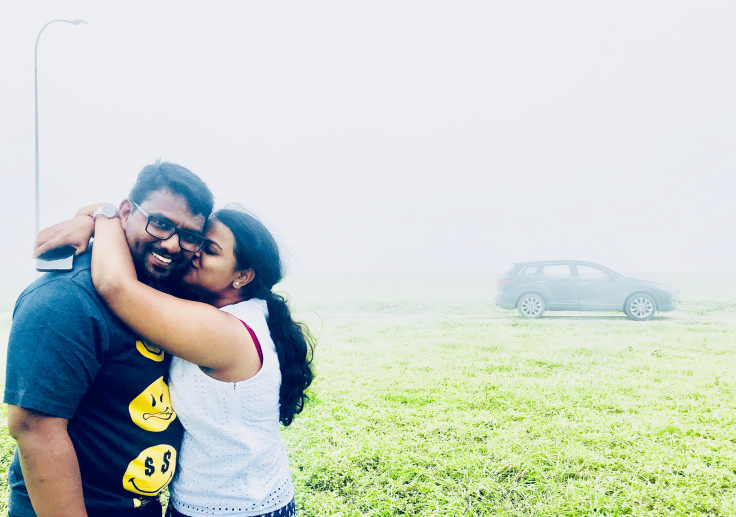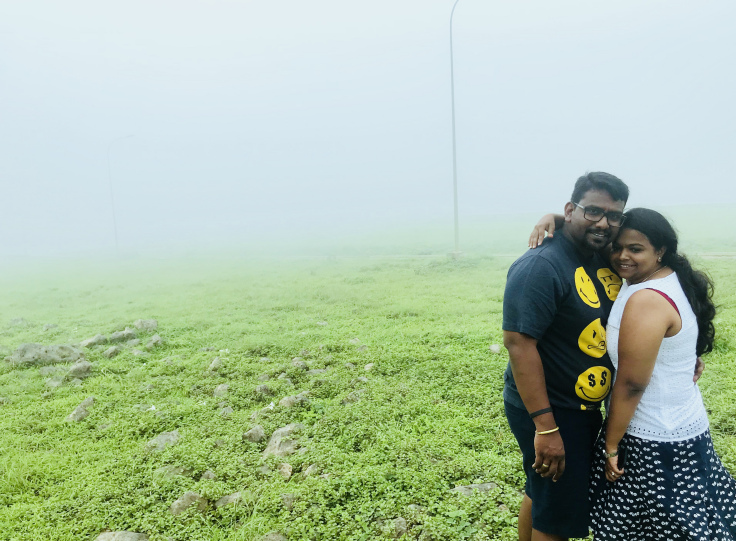 There are some beautiful waterfalls in Salalah. We went to Ayn Khor and it was just beautiful. It was a little crowded and you will find a lot of people especially during the long weekends.
The drive around the mountains itself is beautiful. It is also an adventure to drive through the fog. Be extra cautious because sometimes the visibility might be really low. Most of the roads that lead to tourist places are surrounded by Frankincense trees, scenic beauty, and steep valleys. You can also visit the Anti Gravity Point. Put your car on neutral and you will witness your car going up the hill at the neutral gear.
If you are interested in archaeology and history, Khor Rori is another such place that you can visit. If you are not a history lover, you can enjoy clicking some amazing pictures because the view is simply amazing. We also visited the Tomb of Prophet Ayub.
There are also a lot of wadis that you can explore. You will come across a lot of tourist boards that will guide you through all the destinations without any problem.
Also, while you are driving your way through the mountains, make sure to enjoy some delicious mangoes from the street vendors and some local barbecue delicacies.
Salalah should definitely be on your list if you stay in Oman or if you are visiting Oman. 2 nights - 3 nights is more than enough to cover this city. On our way back, we took the shorter route and reached Muscat in about 12 hours.
I would recommend having this road trip experience at least once I in your life. It is definitely worth all the travel ????