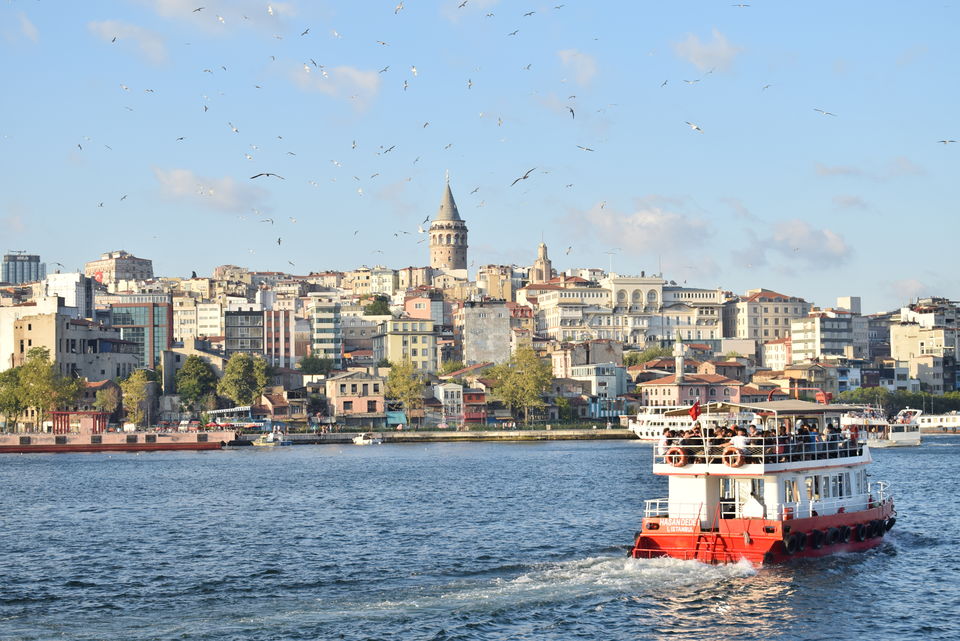 Place : Istanbul & Cappadocia
Currency : LIRA
Turkey was always in our bucket list, so finally we made this trip happen. Let's just talk about everything about our trip which includes booking, VISA , expenses, food ,etc. Hope this will help someone who is also planning to visit there.
Let us start with the VISA requirement. Obviously we need VISA ( Tourist VISA) to visit Turkey. If you are having a Valid Schengen Visa then you can apply Online and get it done. But if not then you will have to apply for it, again its also online but you also need to visit Turkish Embassy to submit your all required documents. Currently we are in Oman so applied from here. To apply in online and get the appointment, you need to be ready with below mentioned documents.
1.Biometric Photo
2.Documents attesting to the income status of the applicant and inviting person
3.Flight Reservation
4.Hotel Booking or Invitation
5.Supporting document on the applicant's commitment to return (Land registry, business certificate, salary table, bank account statement.
6.Authorized Signature Document of the Sponsor.
7.Original Sponsor Letter indicating the purpose of travel and accompanied family members.
8.Travel Insurance.
Once you are ready with these documents then go and get the appointment from Turkish Embassy in respective country you are in. This will cost you 23.5 OMR ( 60 USD) per person. It takes 3-5 working days to get the VISA stamped.
We had a direct flight from Muscat (MCT) to Istanbul (IST) airport, which is around 5 hrs. journey. Don't book your Cab (Airport to Hotel) through Hotel ,they will charge you like hell. You can take a Taxi from outside of Airport. Its all meter based taxi there in Istanbul. We went to Fatih Sultanahmet from Istanbul Airport which took around 50 min and bill came around 175 Lira. Euro , Dollar or Lira all three currency accepted across Istanbul ( Not in Taxi). Get some currency exchanged (minimum which will be used to reach hotel) at airport as you won't get very good rate at airport. So we reached hotel destination by 9.00 pm. As we visited Istanbul during Summer ( August month) so night starts from 9.00 pm only. You can get the sun light till 8.30 pm. However as soon as we entered Hotel reception we got a surprise. Our hotel booking got canceled due to invalid card details that's what hotel manager said to us (but we felt like it was intentional) and they didn't have any available room as well. So we had to walk down to roads to look for a new hotel. Good part is that both of us took this as a part of this journey and started looking for a new hotel with all our bags carrying along. As that was the season, either maximum of the hotels were fully booked or asking for hell lot of money. Finally after checking almost 8-10 hotels we got a room at 40 Euro per night but that too only for 2 nights ( where we needed for 5 nights ). As it was anyway too late night, me and my wife decided to go for this hotel and thought off checking another hotel later on. Finally we checked in to hotel and the hotel manager was kind enough to explain about the nearby places. We were so tired and hungry too. So decided to fresh enough and go out quickly to grab something for dinner. As soon as we came out of hotel our all tiredness had gone away after looking at the places around , street, restaurants on side by streets.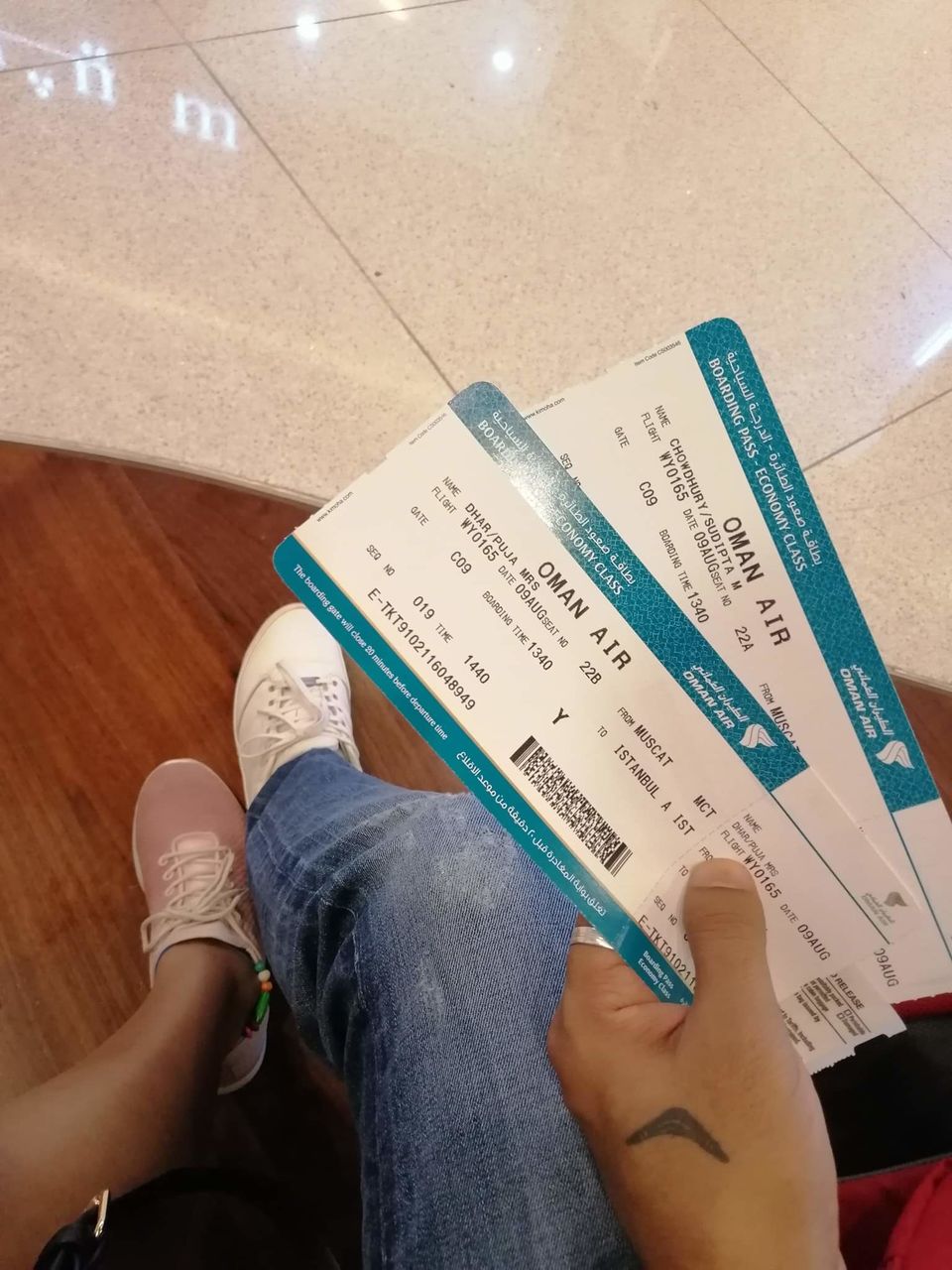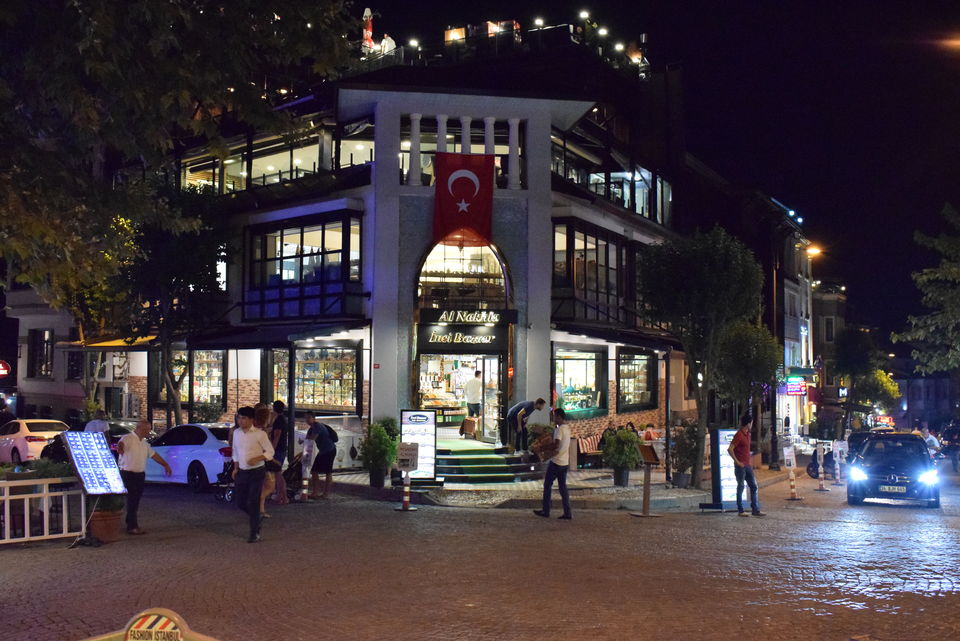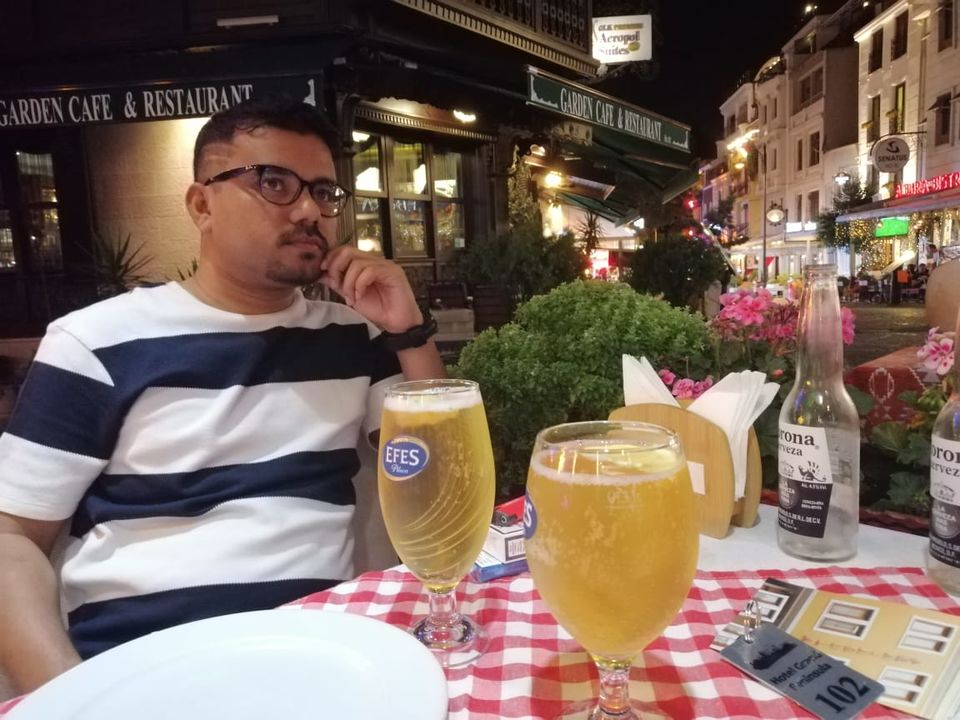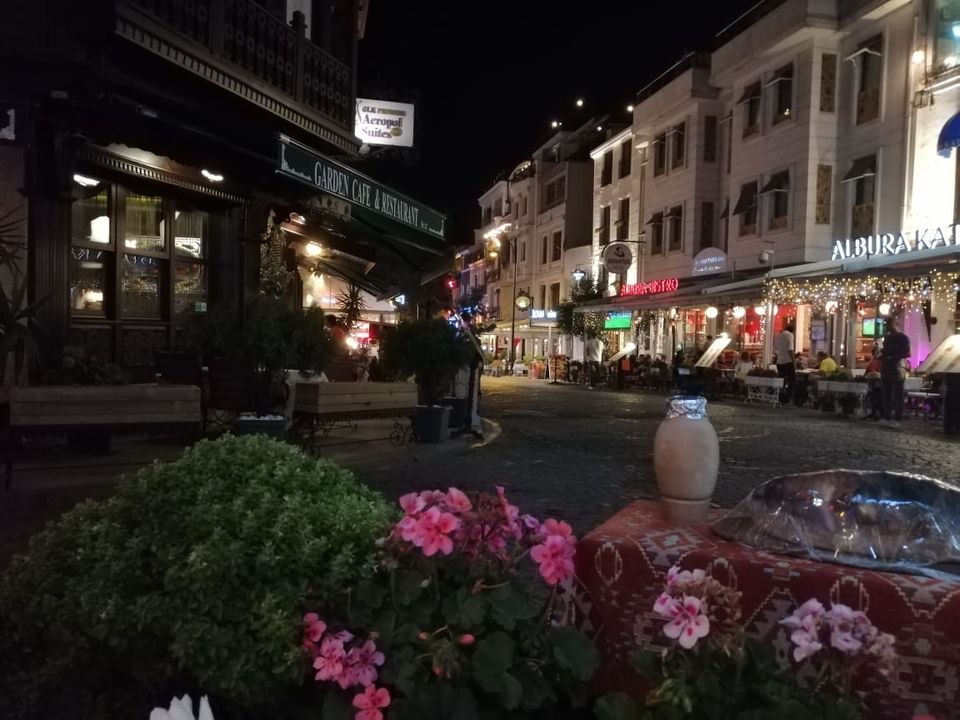 As we wanted to take rest , we came back to hotel quickly after dinner. My wife suggested to stay our rest of the 3 nights in Taksim area, which was a very good decision I must say. So we booked a hotel in Taksim ( near Taksim Square).
Transportation is very well over there in Istanbul. The city has Taxi, bus, Tram & Metro. You can get a pass which can be used for bus, tram and Metro. Taxi is bit expensive so try to avoid.
We visited Turkey in Aug 2nd week. During day time in Istanbul temperature were 25-28 C but with pleasant breeze and during night its 14-18 C. So it's cool. 
Place: Blue Mosque, Hagia Sophia Museum, Topkapi Palace , Grand Bazar & Shopping
Maximum of all historical places for Istanbul is in Fatih area. So it was well planned decision to stay in Fatih so that we can cover all those places by walk only. We had decided to explore Istanbul by Walk. Let's see how far we can do it.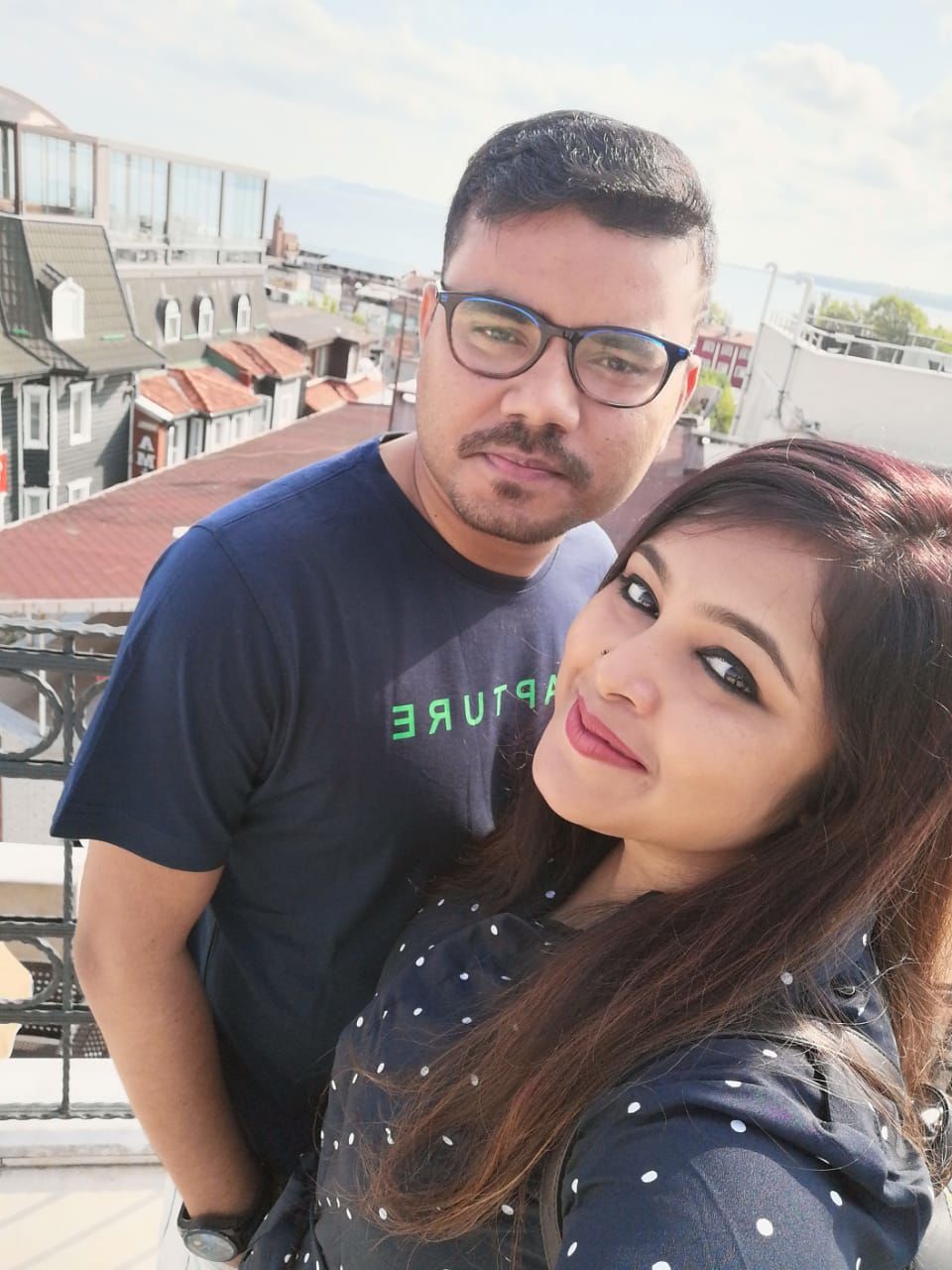 Blue Mosque:
Next morning we had our breakfast from Hotel only which was complimentary breakfast and it was good enough to start our day. Took a city map from hotel and we started walking. From hotel to Blue Mosque it was 5 min walking. We reached and looked around the Blue Mosque. It was beautiful. Entry was free for Blue Mosque but there are some specific time for Visitor ( 0830 to 1130 hrs. , 1300 to 1430 hrs. , 1530 to 1645 hrs.). There is also specific dress code which you need to follow before you enter into blue mosque.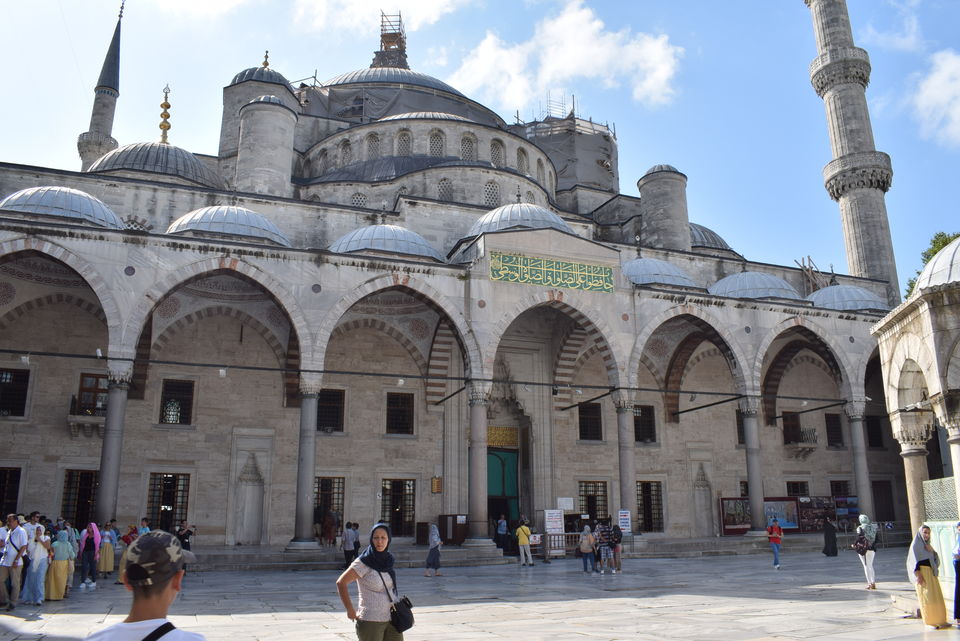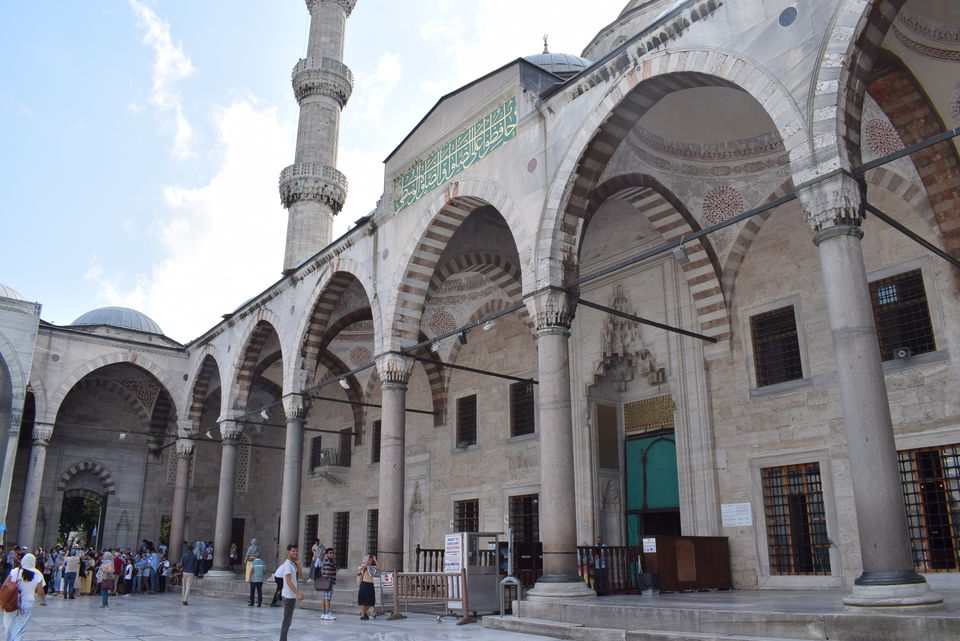 Hagia Sophia Museum:
From Blue Mosque another 5 min by walk to reach Hagia Sophia Museum. Entry fees for Hagia Sophia Museum is 72 Lira. They only accept Lira in Cash but you can get the ticket using your debit/credit card. You can buy a Istanbul Museum card with 220 Lira which will allow you to visit maximum of their Museums. If you are planning to Visit all of them then it's better to opt for this option. Hagia Sophia Museum open from 0900 to 1700 hrs. Such a wonderful architecture it has.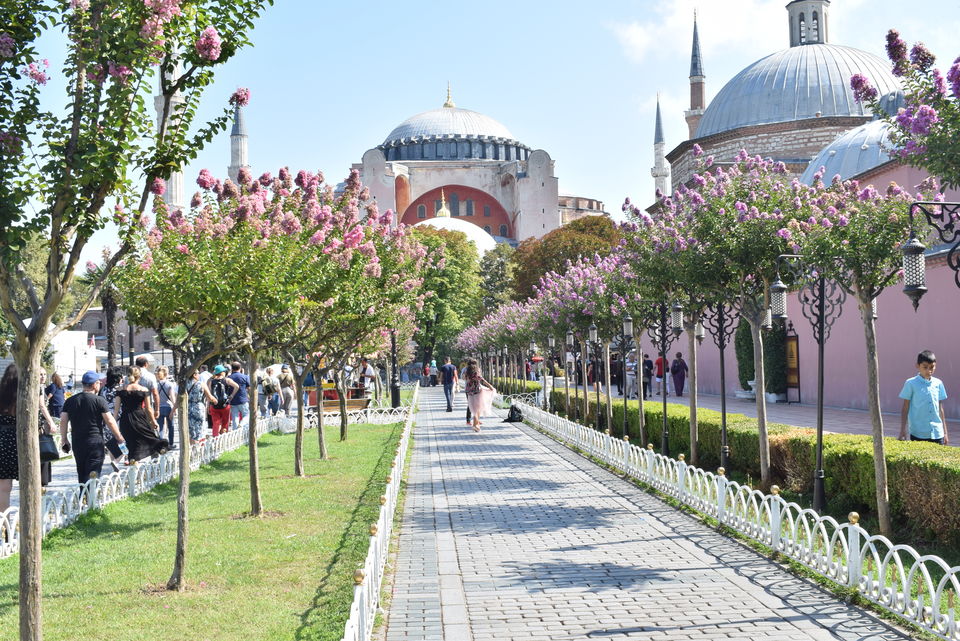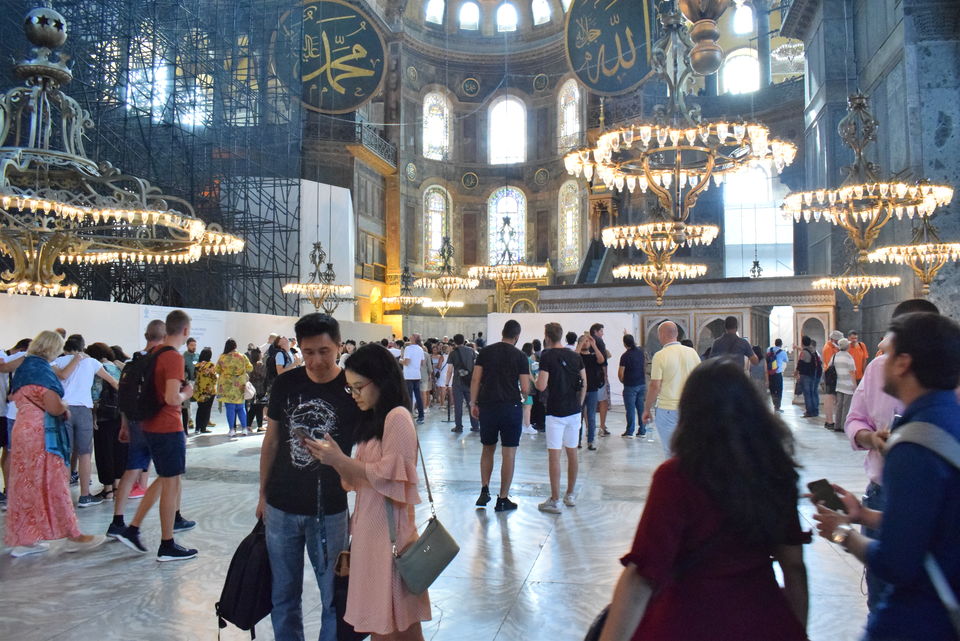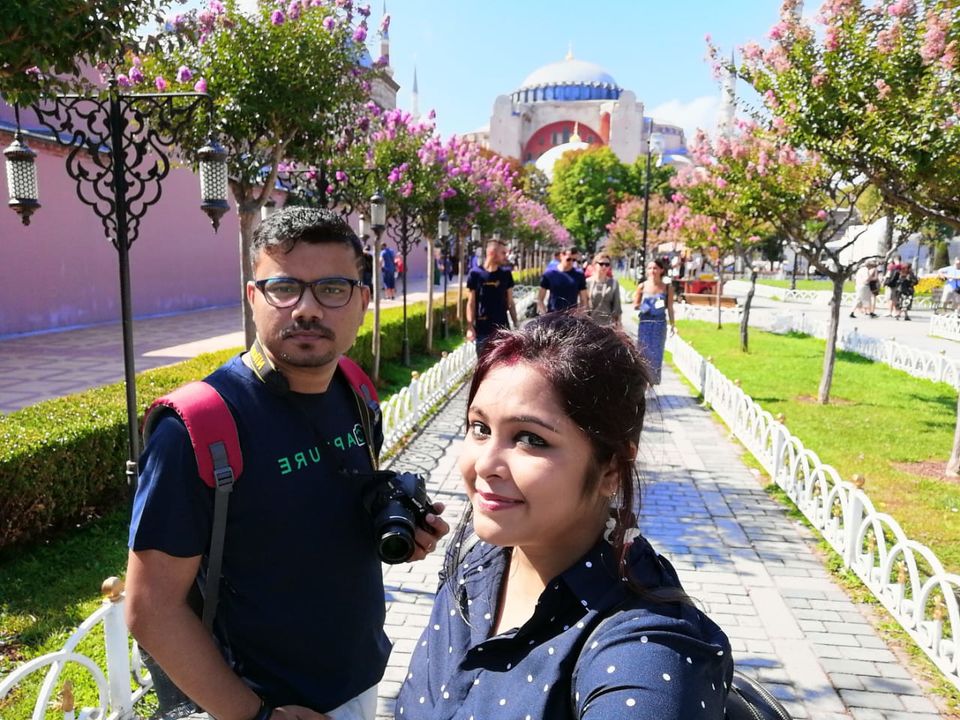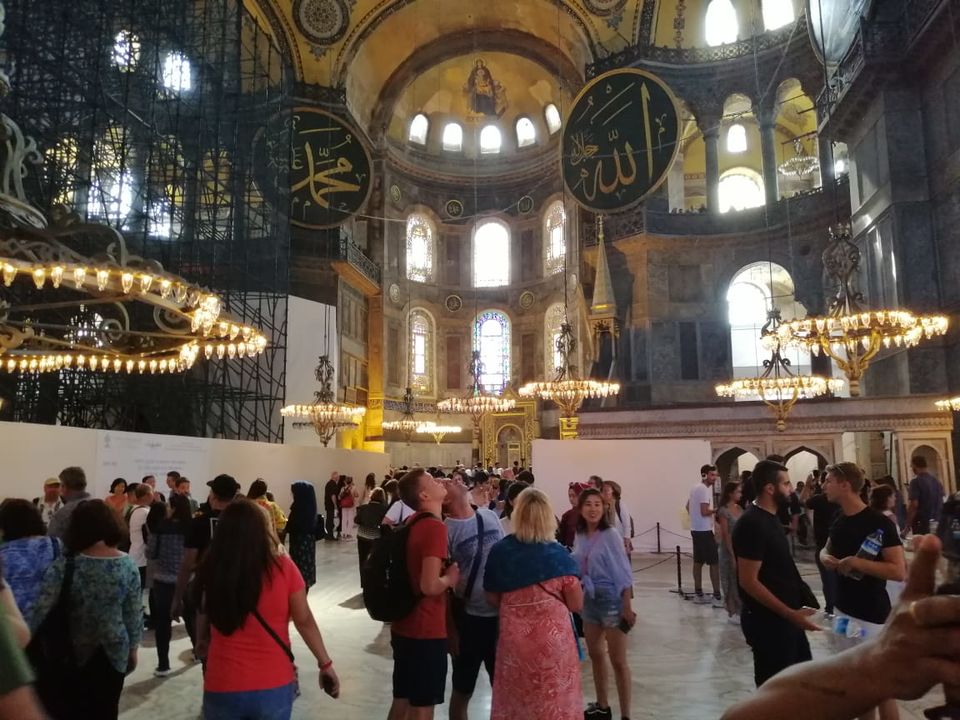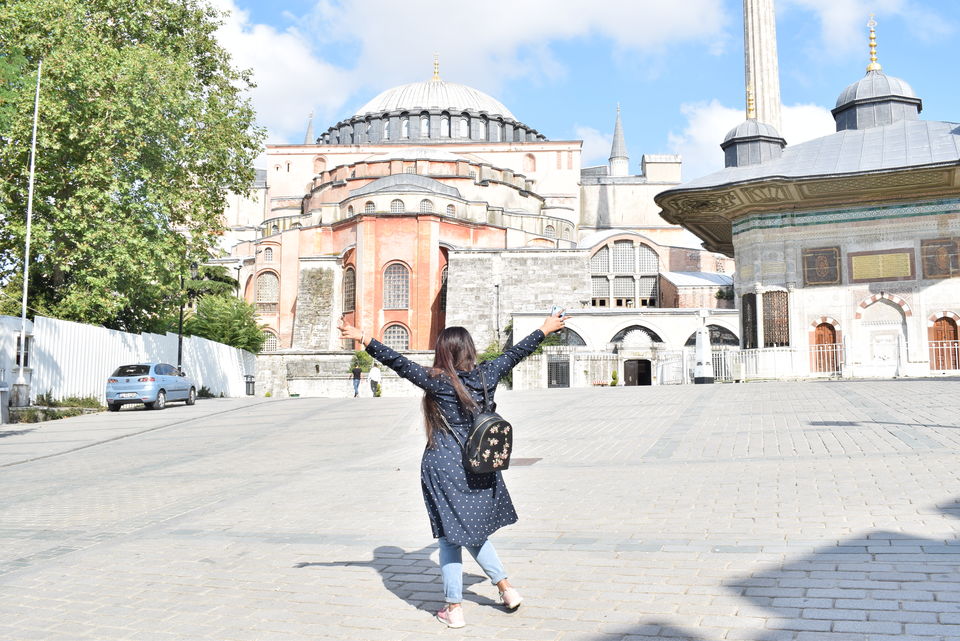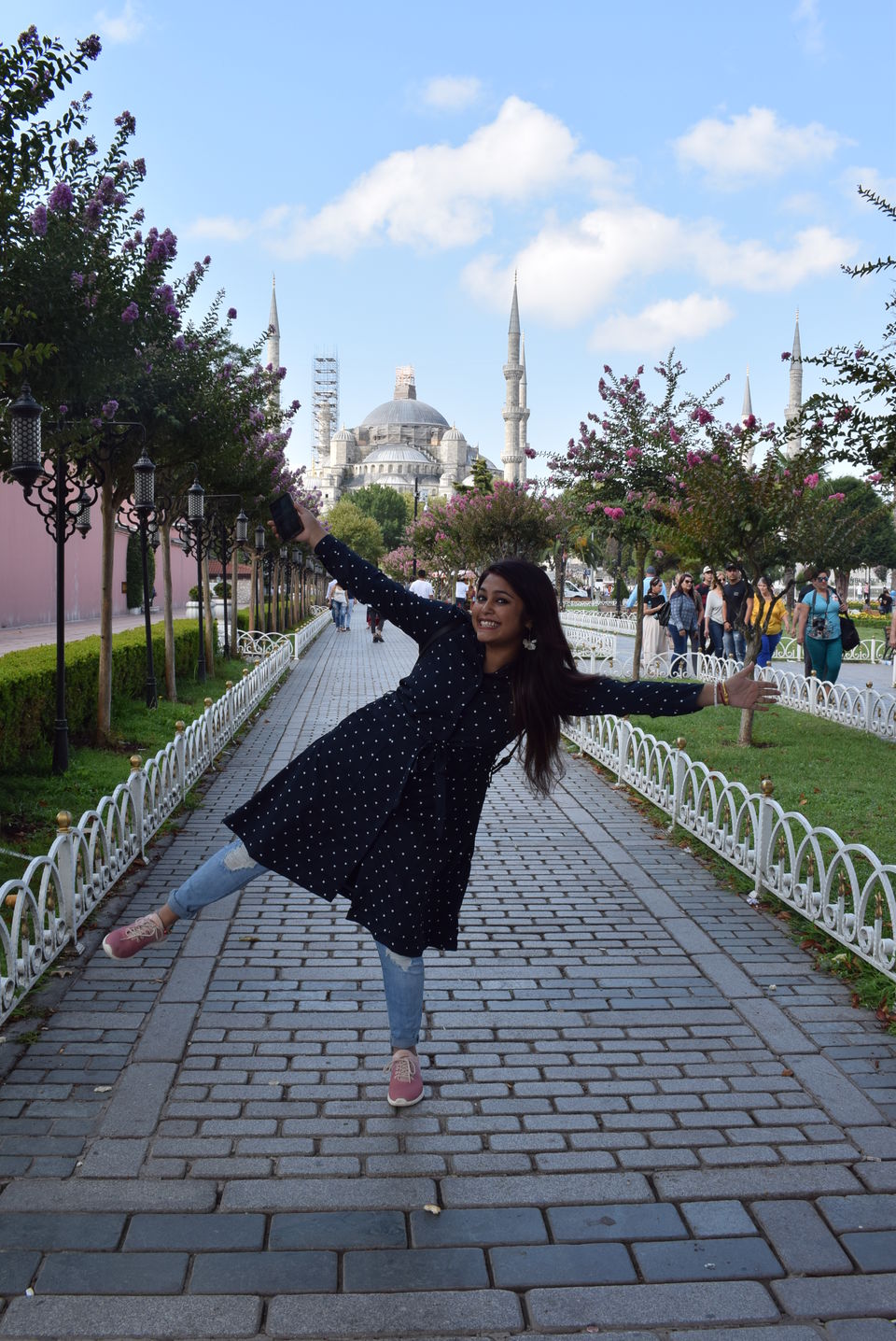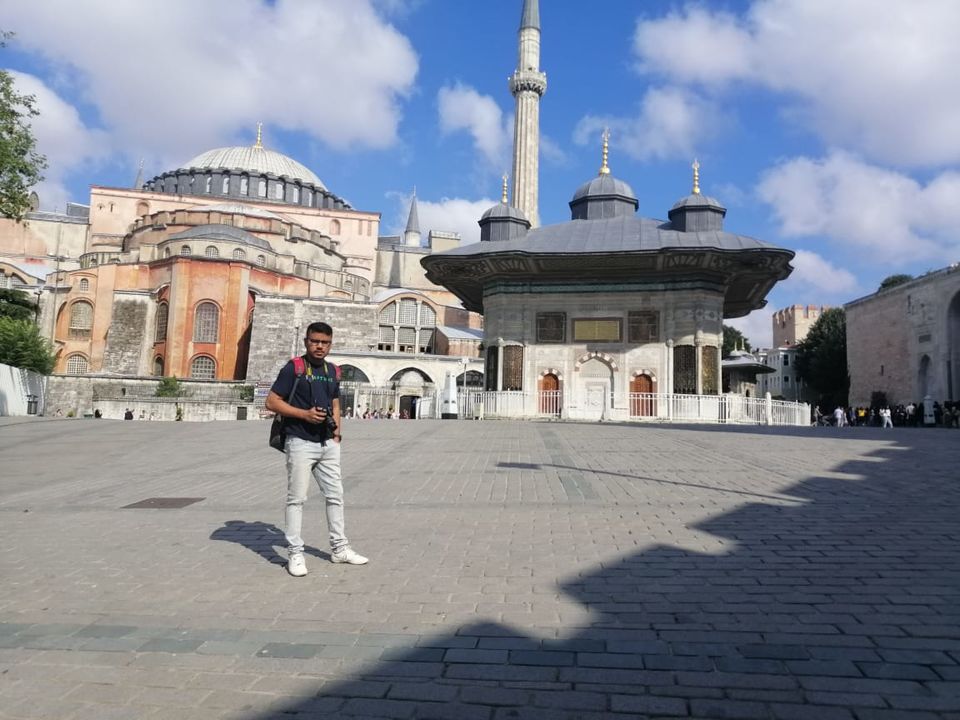 Toplapi Palace:
Another 10 min walking to reach Topkapi Palace. One of the historical and worth visiting place in Istanbul. You should visit here if not for his wonderful architecture or historical beauty but at least for his wonderful breath taking view. Again here also entry fee is 72 Lira and they accept in cash (Lira only). But debit/credit card also can be used to get the ticket. This place will take 2 hrs. to visit.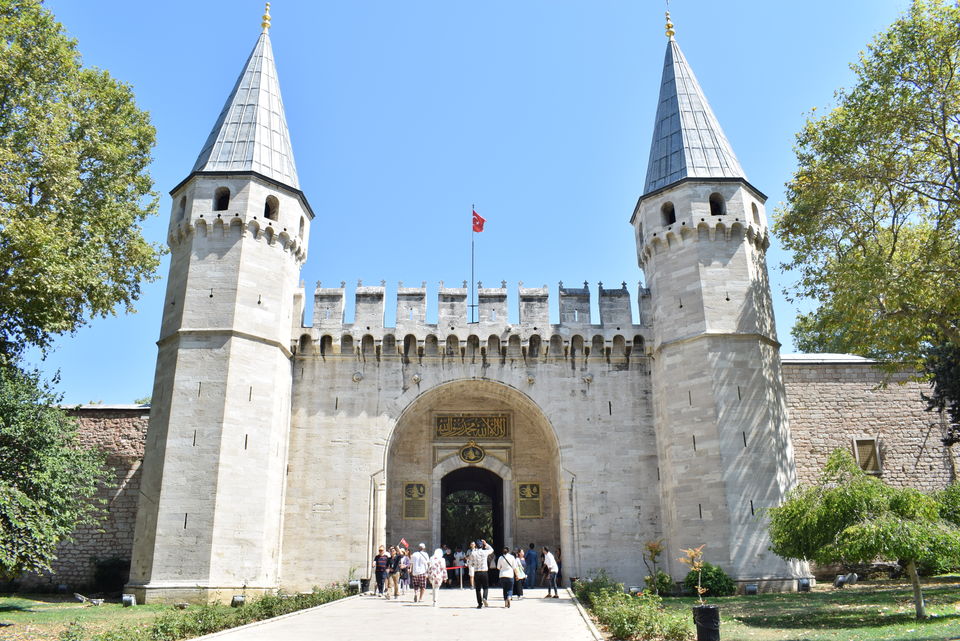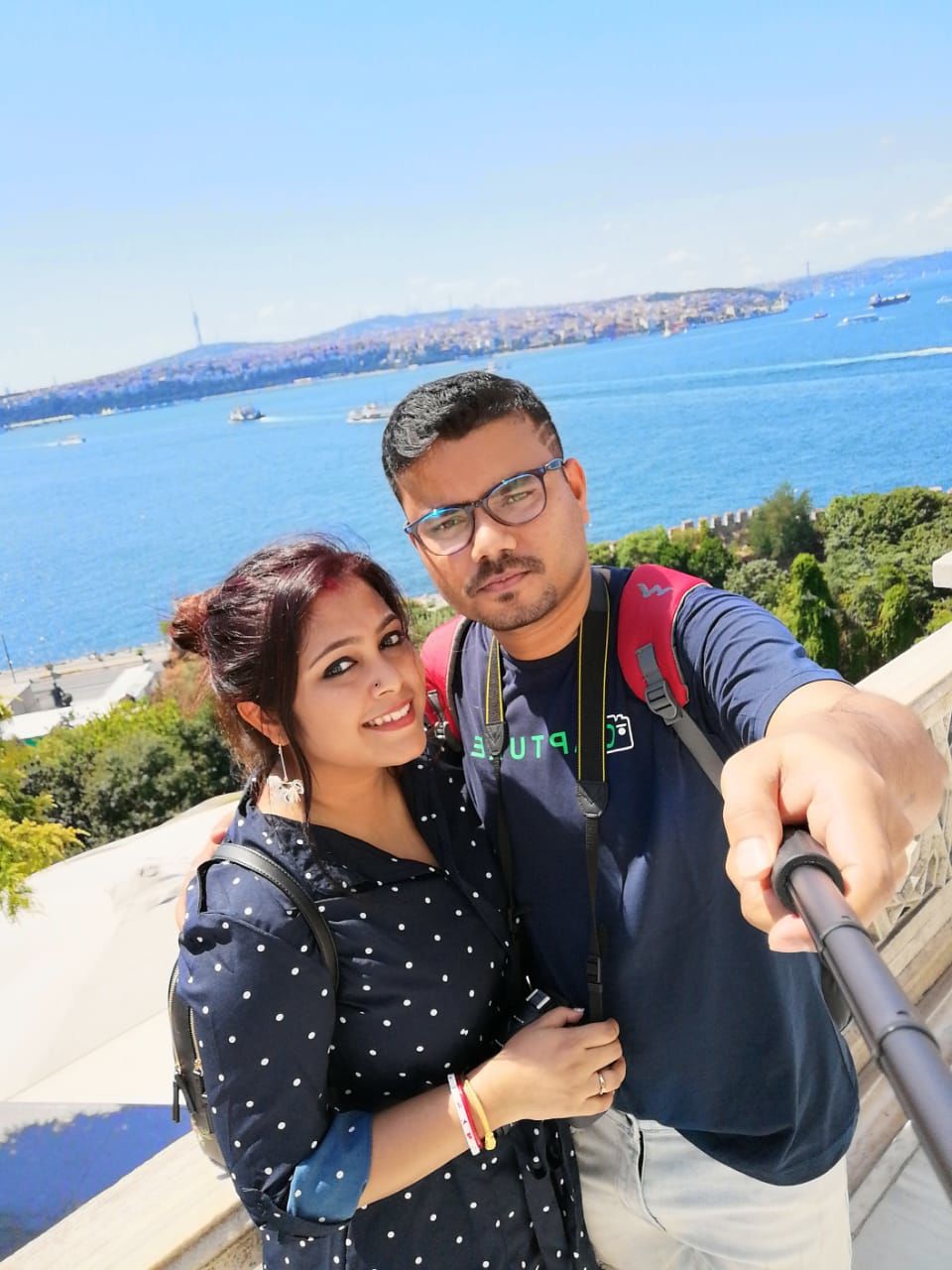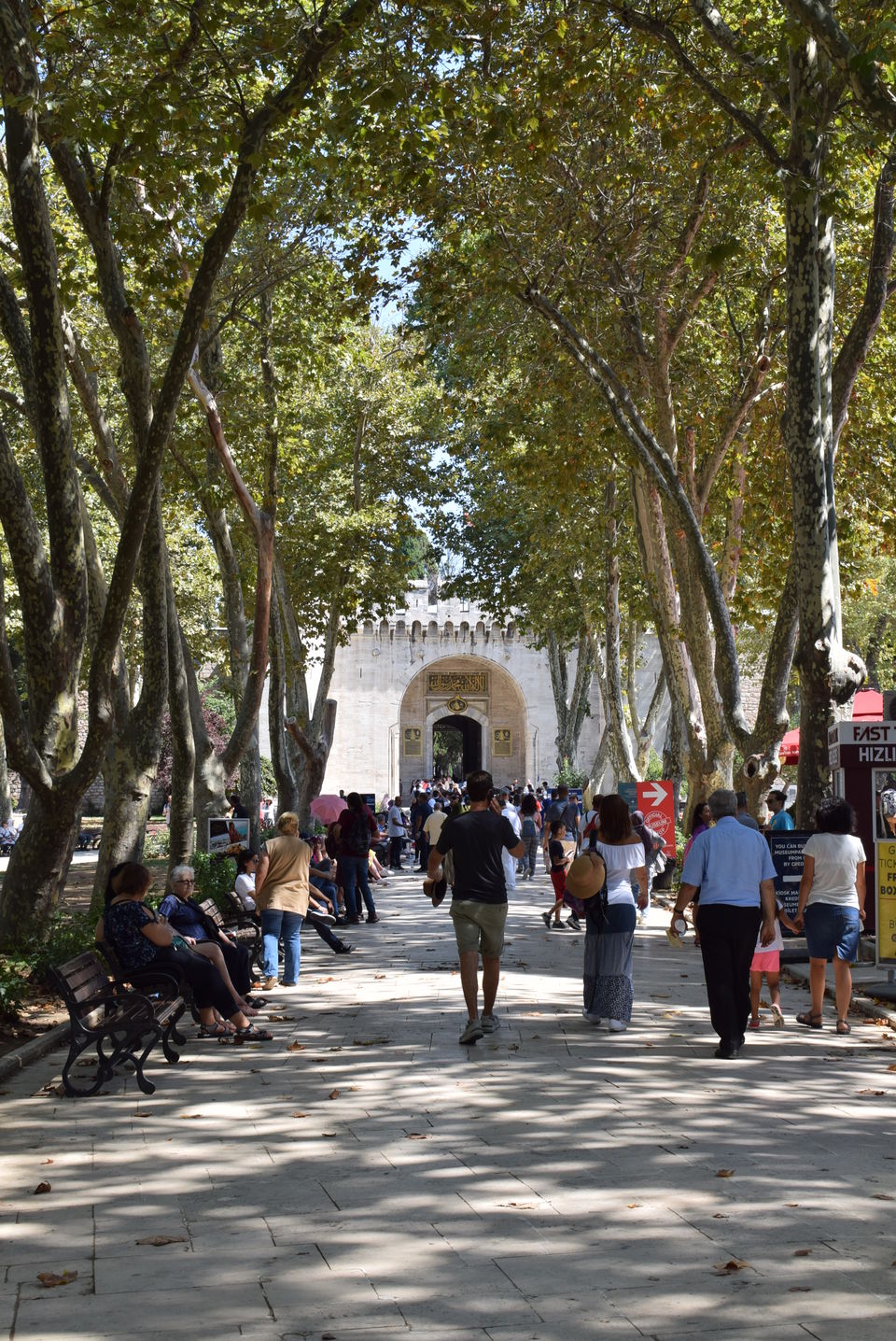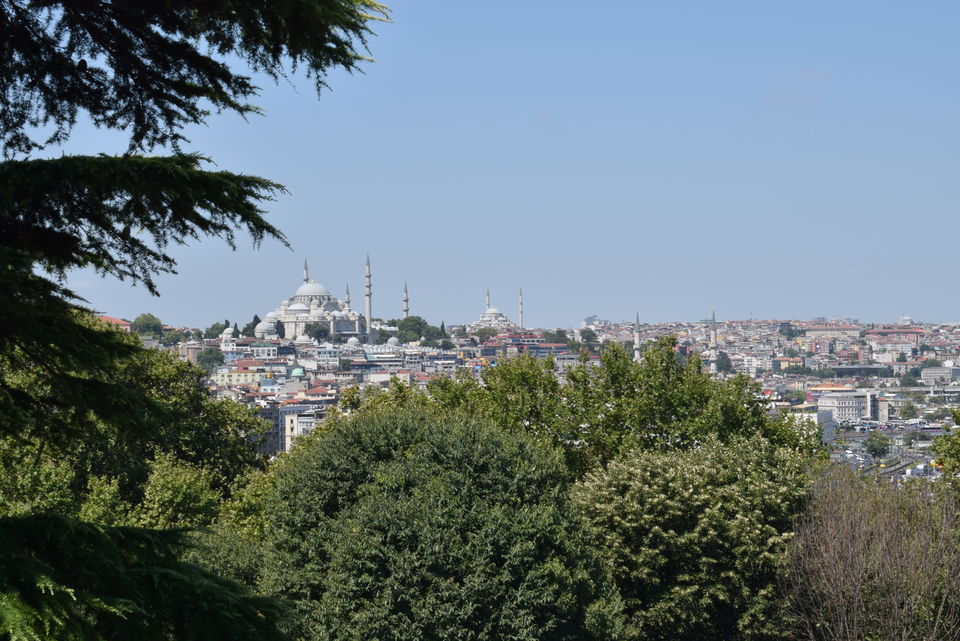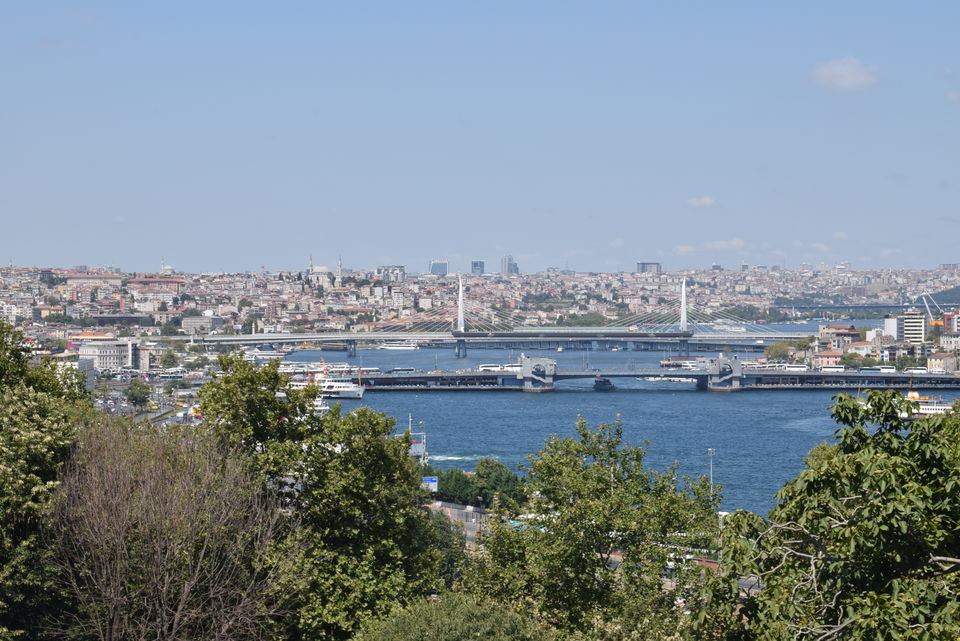 It was around 1.15 pm and we were very hungry too. In same area there is a restaurant named "Sultanahmet Koftecisi". We had Kabab from there which was famous for. After lunch we came back to hotel took rest for 2-3 hrs.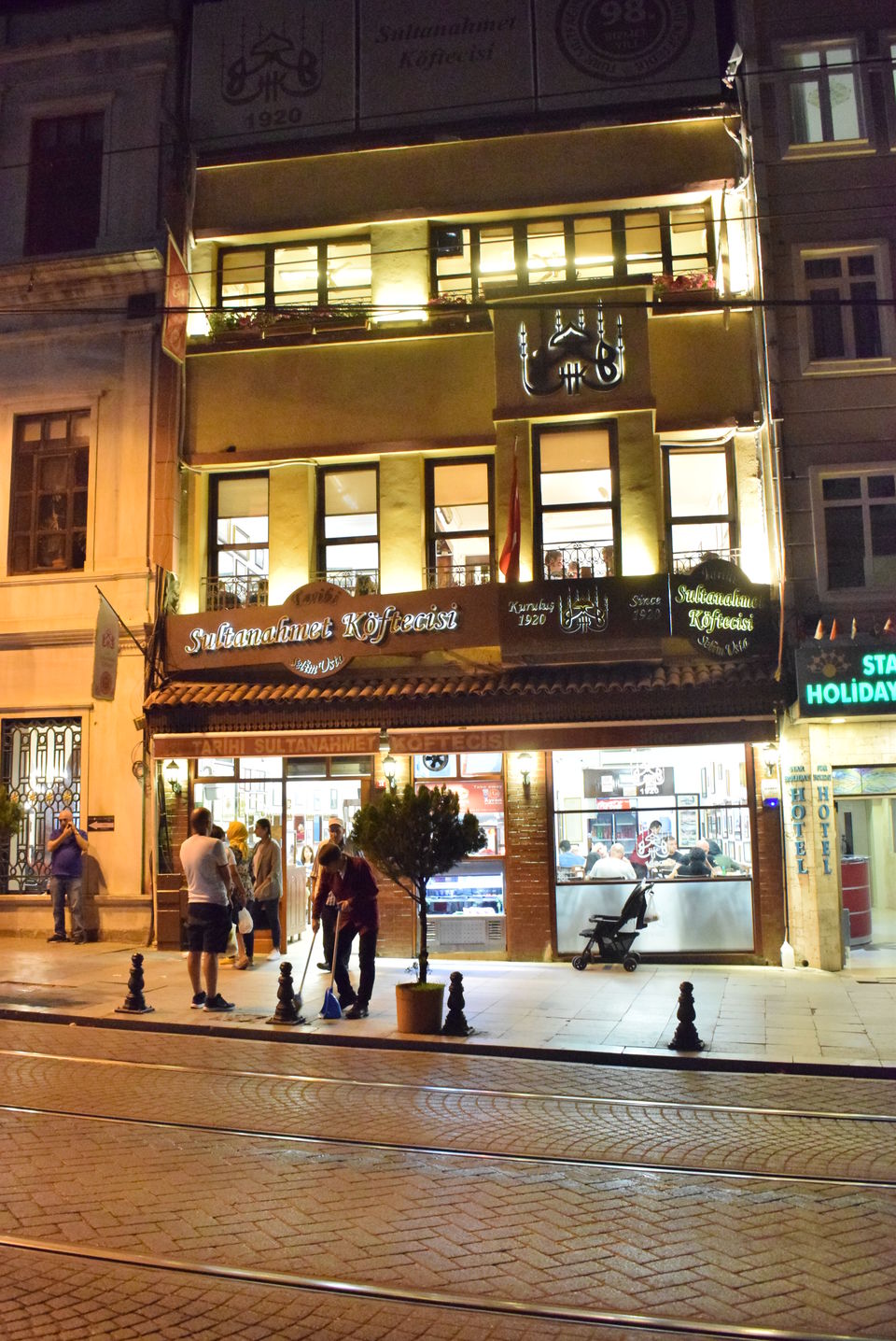 Grand Bazaar:
Then we started for Grand Bazaar. Again this was also 15 min walking from our hotel. Though during the day temp was bit high , but in evening it was pretty pleasant. We were loving it - walking and exploring the city. As soon as we reached Grand bazaar , first thing we did was exchanged enough currency. Its always a better option to get your currency exchanged inside grand bazaar where you can get a better rate. Grand Bazaar is huge in size , probably it's not possible to explore whole bazaar in same day. Anyway we started with one side and covered as much as we could. Looking at the each of the shops over there you will feel like buying everything, but at the same time when you will look at your wallet then  . Still we did enough shopping for ourselves , friends and families as well. Because when you go somewhere everyone will expect some gift from there.Remember Grand bazaar is closed on Sunday.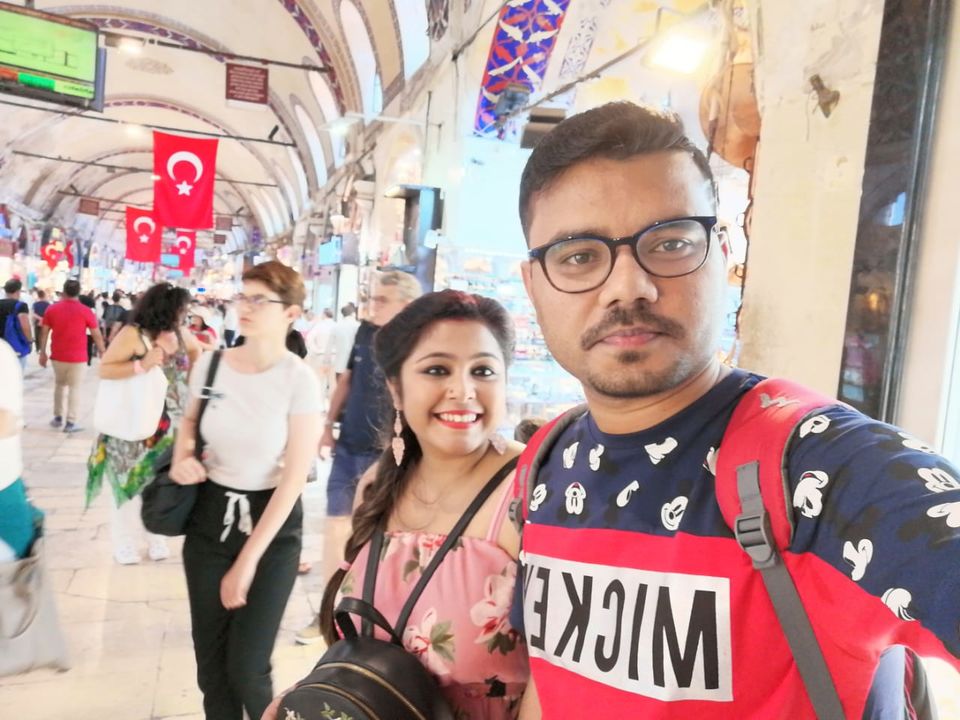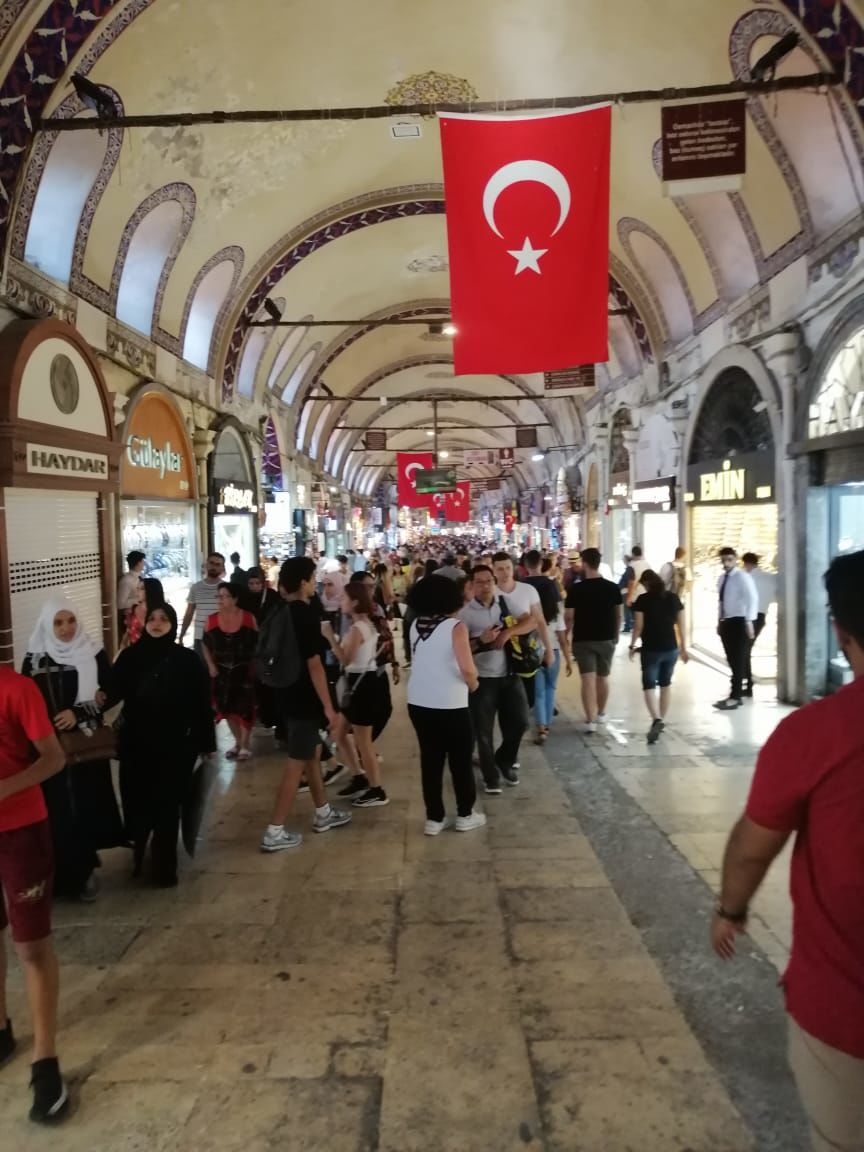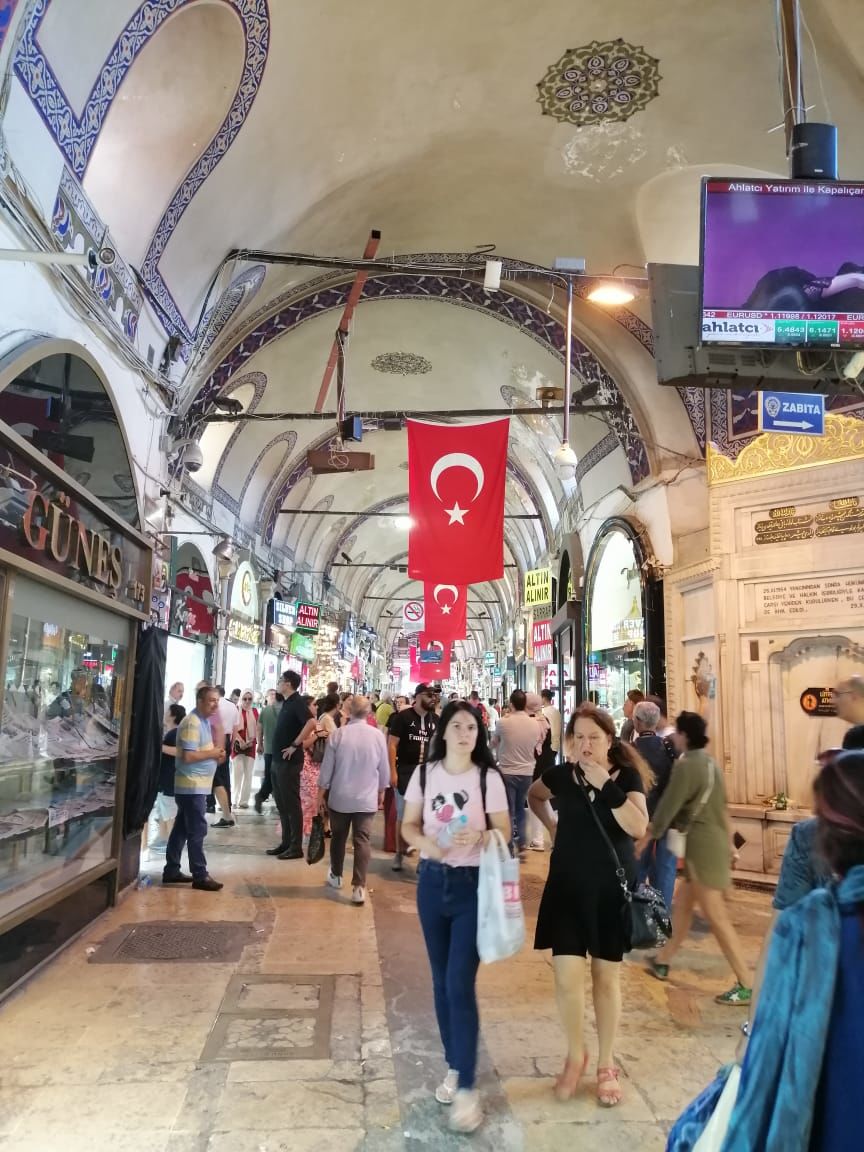 As because that night was the last night in Fatih , we wanted to seat in front of Blue Mosque and enjoy the evening over there. After dinner we sat there for quite long time, night it was pretty cool.
Remember if you are visiting Istanbul during Eid, all transportation (Bus, Tram & Metro) is free to use for 3 days. 
Place: Dolmabahçe Palace, Ortakoy Mosque, Taksim Square
Dolmabahce Palace:
As we had to check out from the hotel and move to another hotel which we had booked in Taksim, we packed our bags , had breakfast and started towards Taksim. Once we checked in into hotel , dropped our bags and started for Dolmabahçe Palace. It was 20 min walking from our hotel. Though we could not enter into the palace as it was closed due to Eid Holidays, but we enjoyed the scenic beauty over walking around.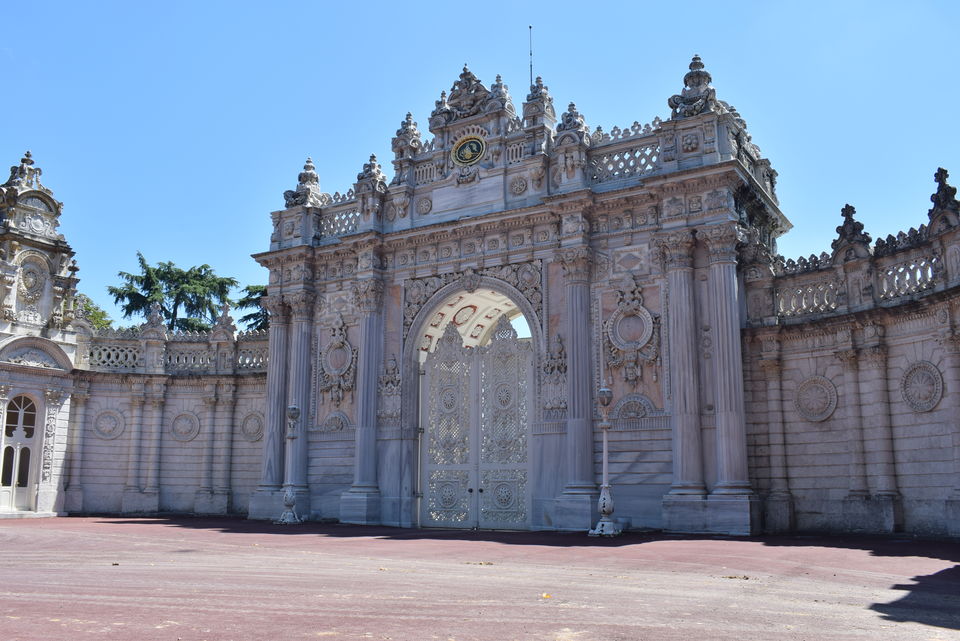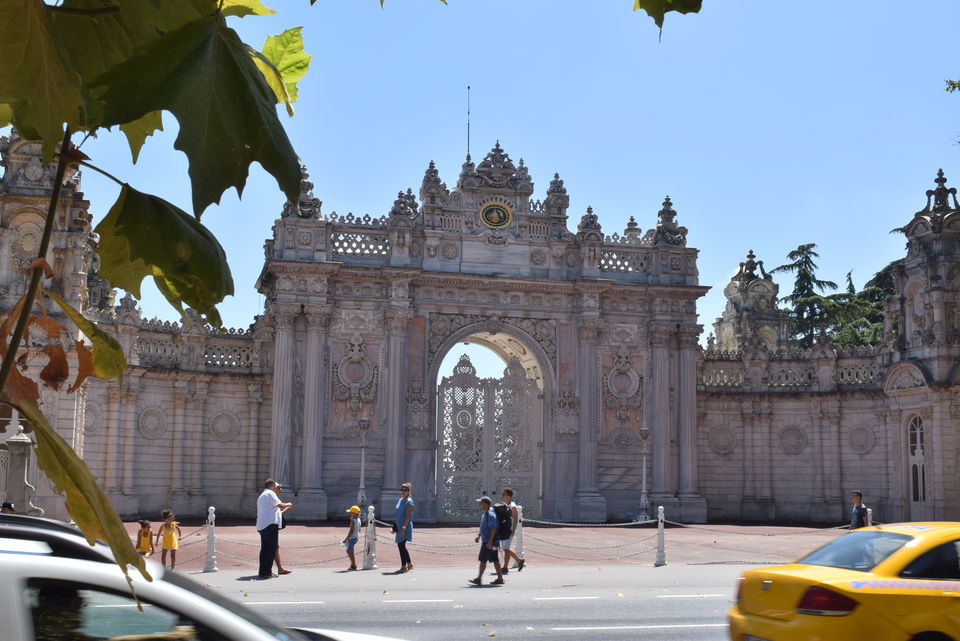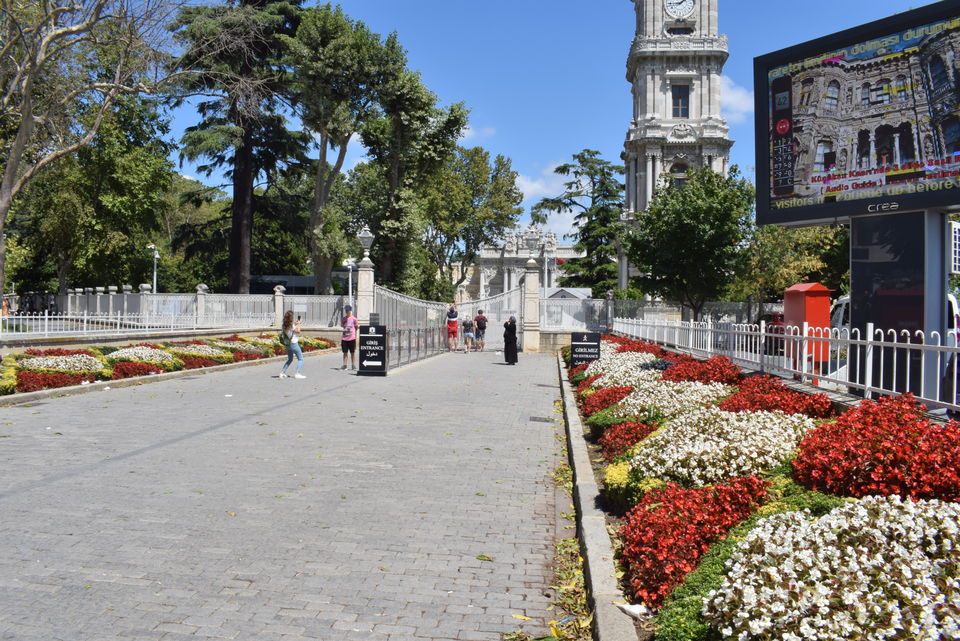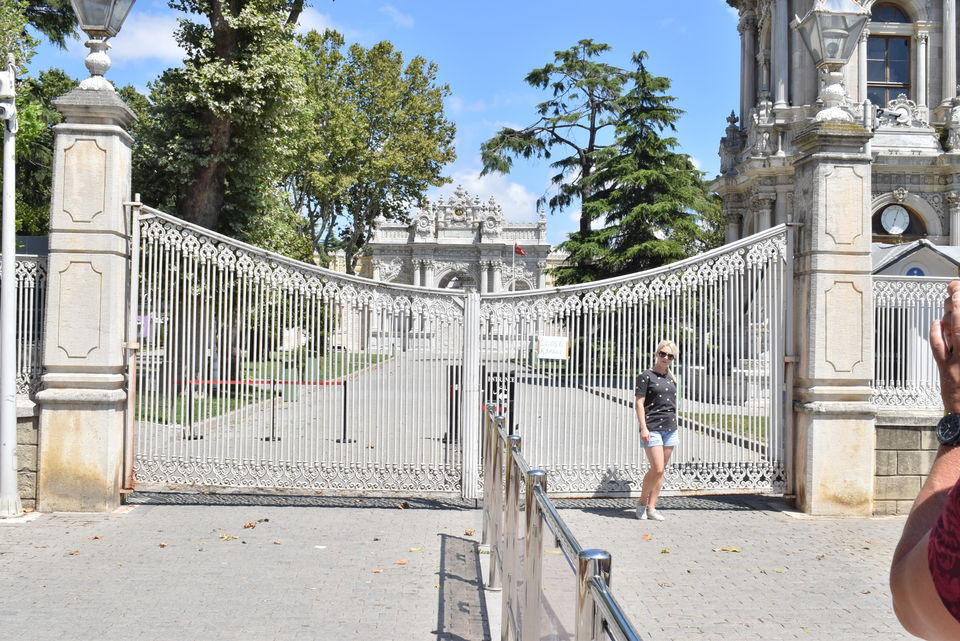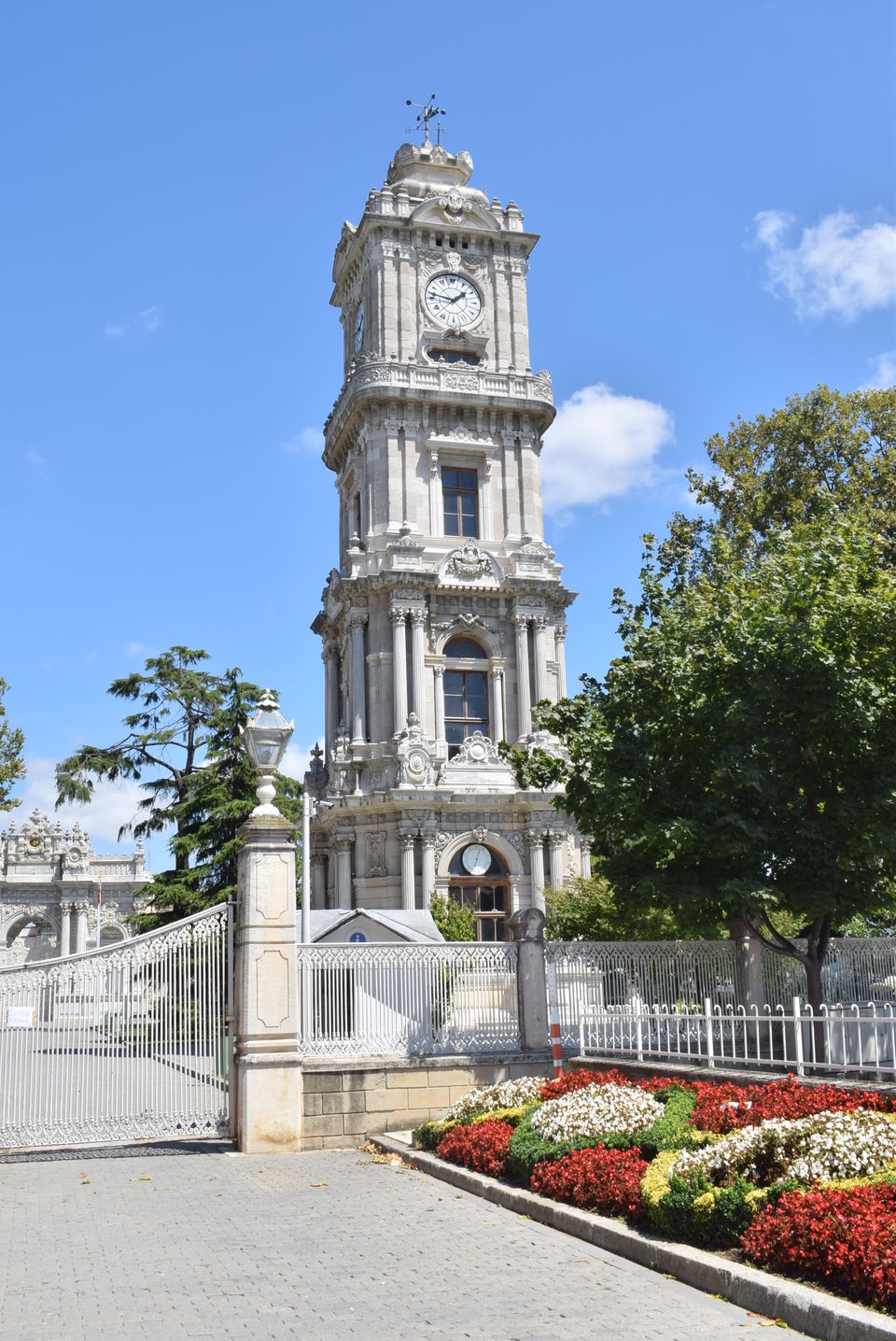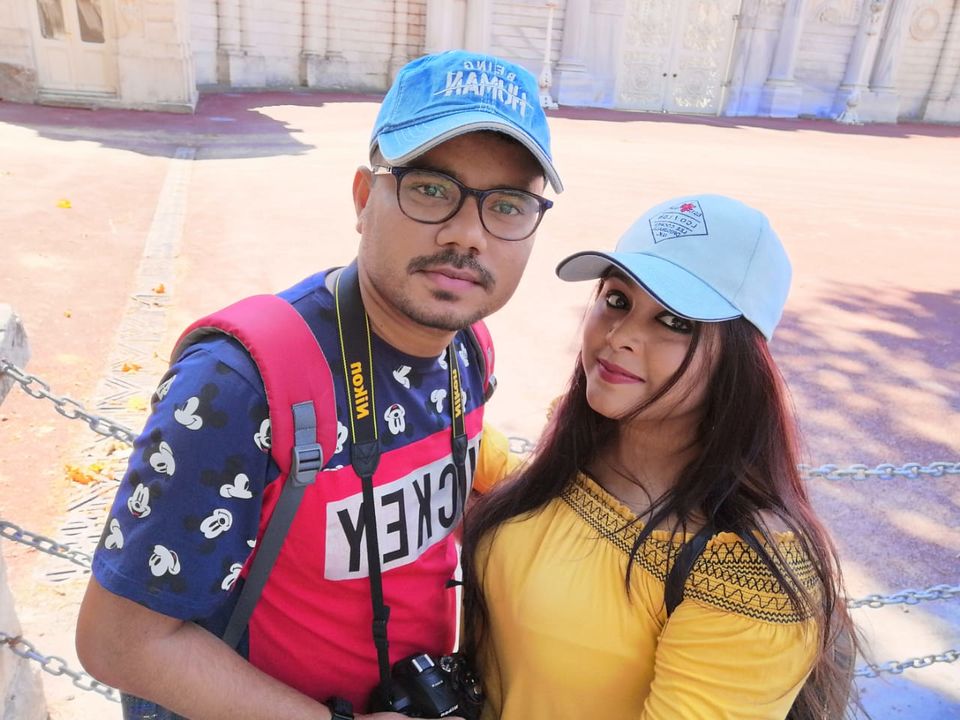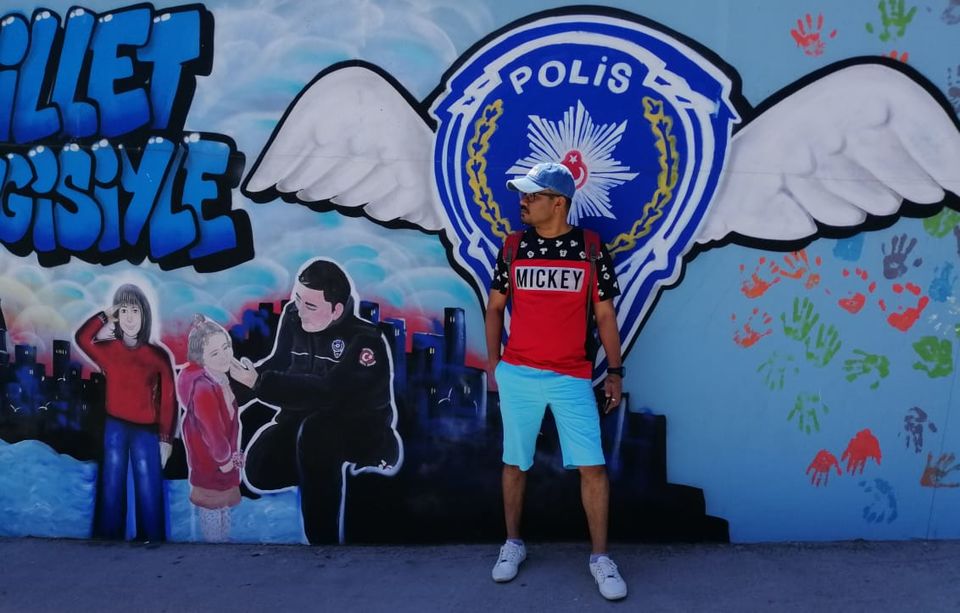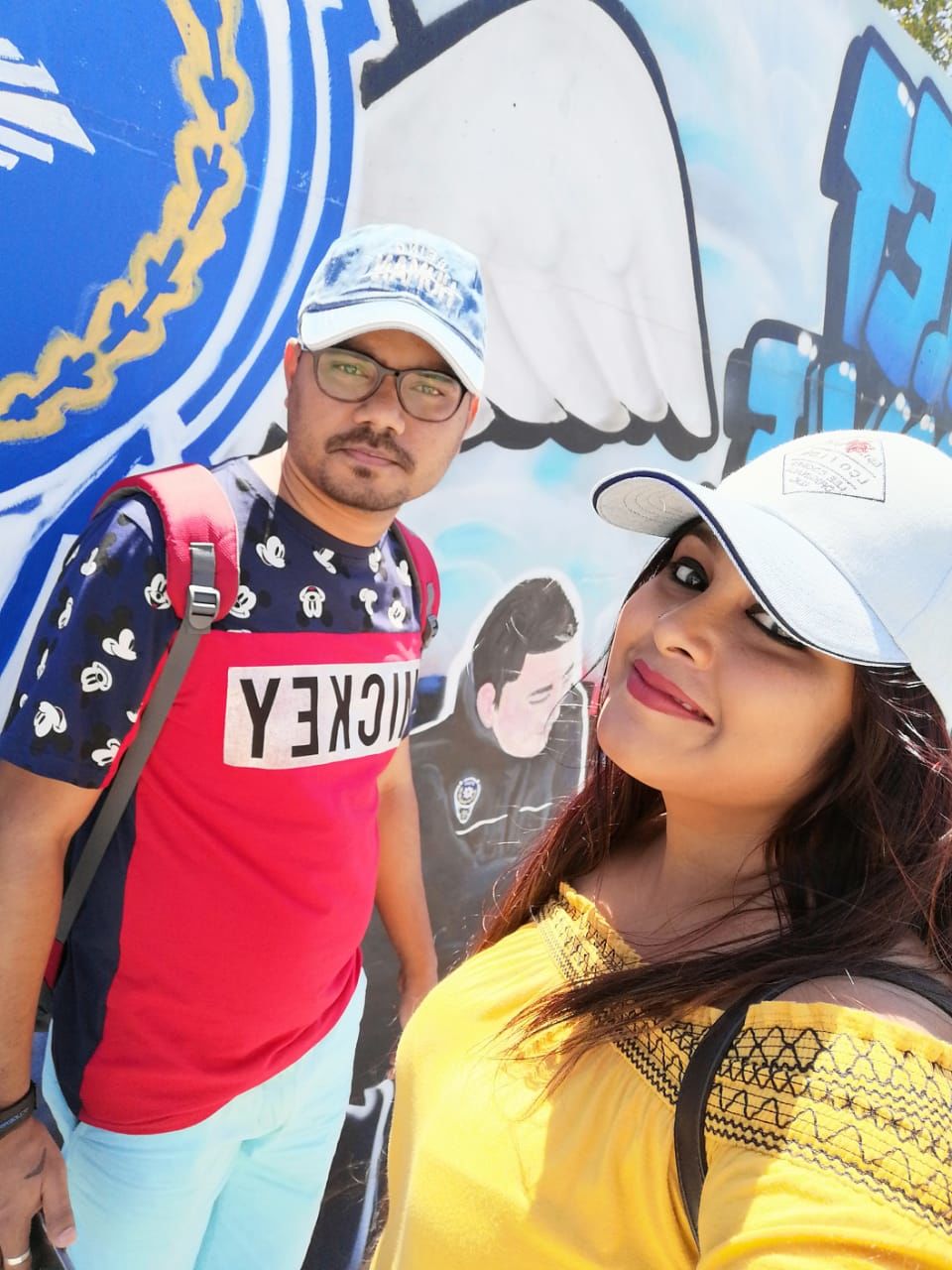 Now this is Lunch time , me and my wife were not ready to have any more Kabab and bread. So we started looking for a restaurant in Taksim area where we can get some rice. :D Luckily we got not only one there were 4 restaurants in a row. Karachi Darbaar, Delhi Darbaar, India Gate and AlhaDin.
Ortakoy Palace:
Evening we thought of going for Ortakoy Mosque. But before that we had to book for next two days trip. We had a plan to visit Princes Island and Bosphorus Cruise tour. So we started looking for a travel agent where we could book for these. But finally we ended up going to a Hotel where they arrange these trips for their own visitors, but they were kind enough to book of us as well. Though it was bit expensive as we booked through a Hotel.
Ortakoy Mosque was bit far away from our Hotel, so we decided to take a Taxi. So this is our 3rd day where finally we took a taxi to go someplace. Due to Eid it was full of traffic and overcrowded. Still these crowed could not stop us to enjoy the beauty of Ortakoy Mosque along with wonderful view.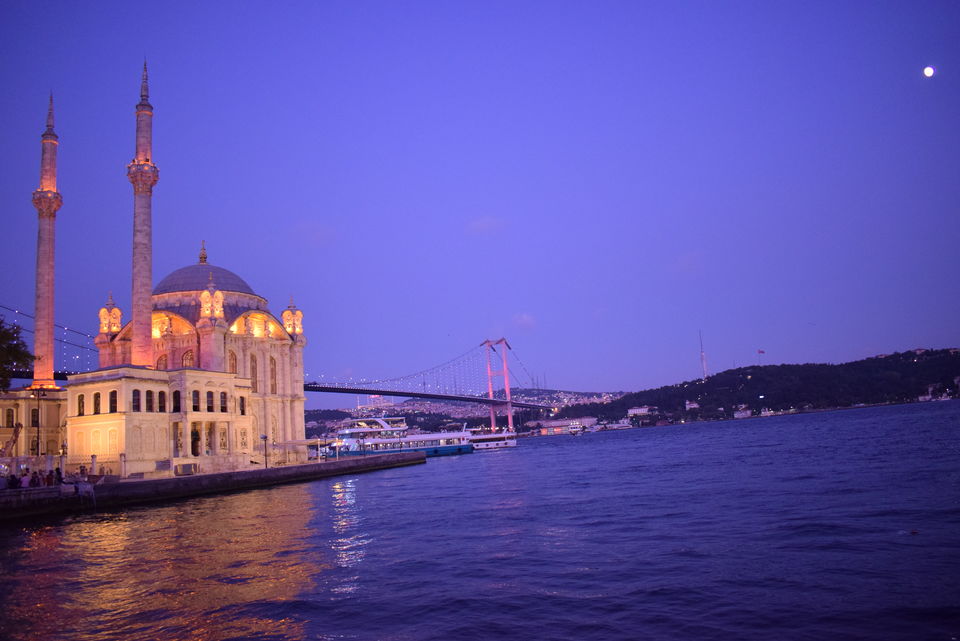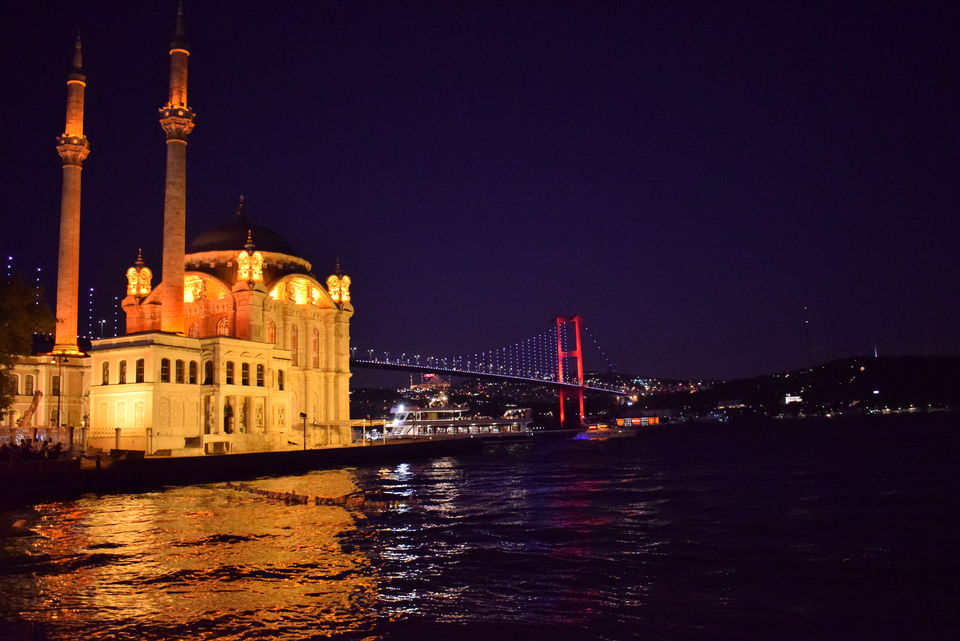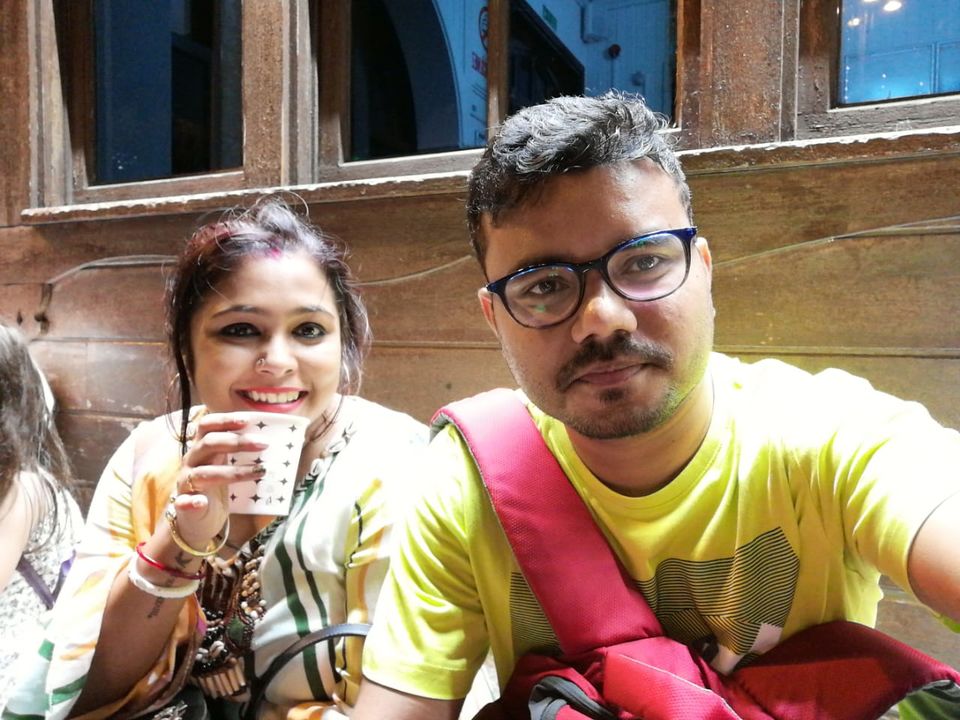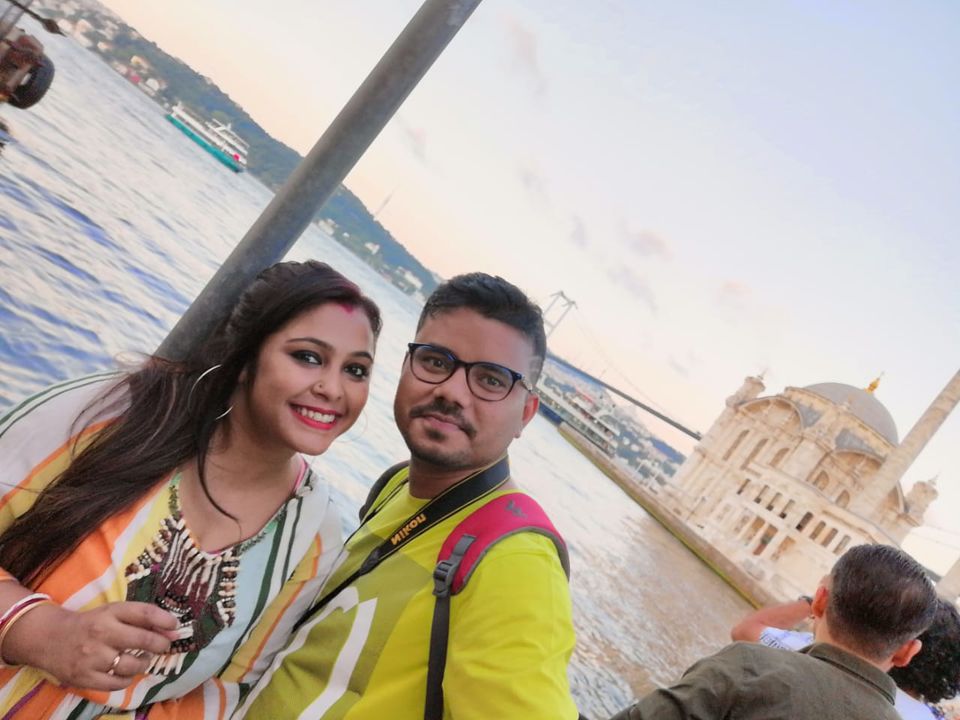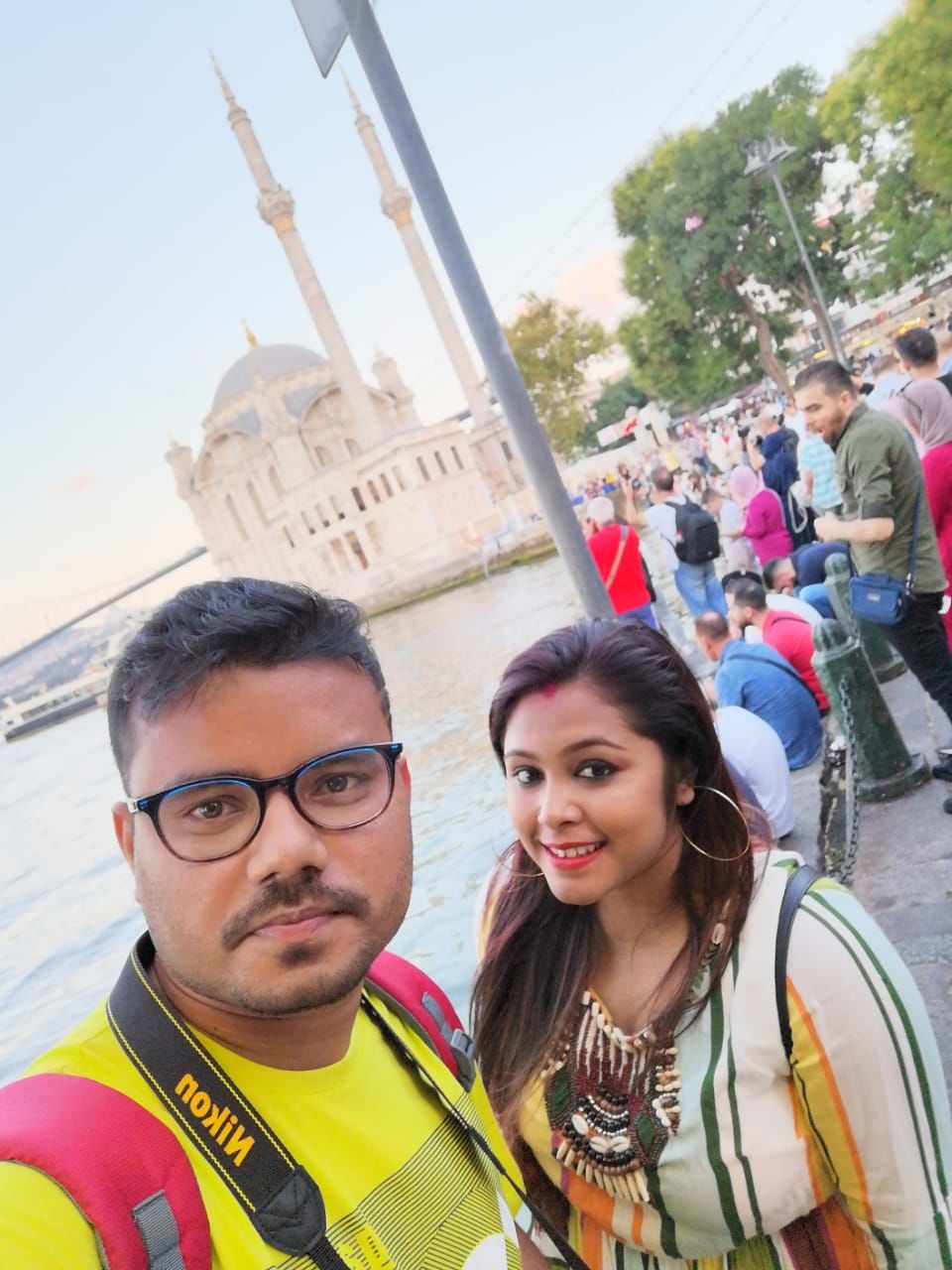 While coming back from Ortakoy Mosque we went through Taksim Square as well.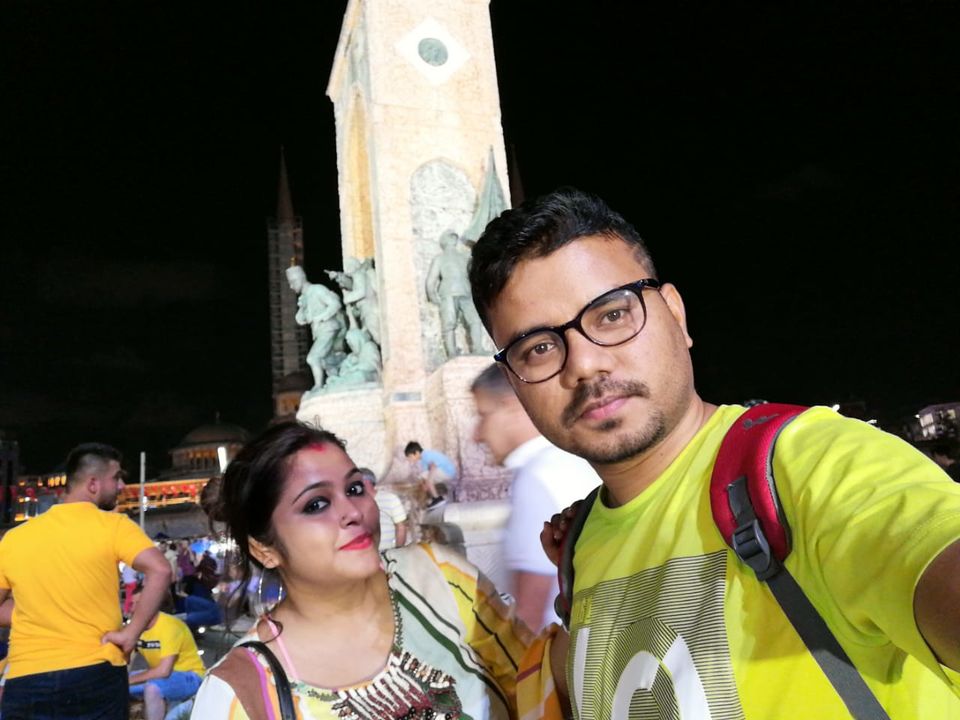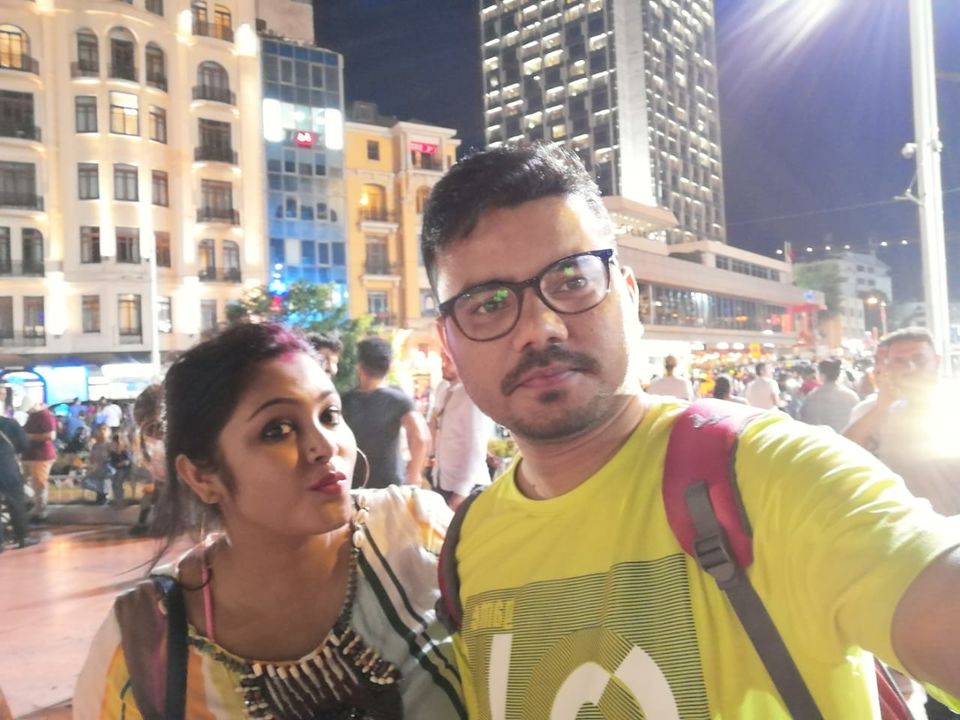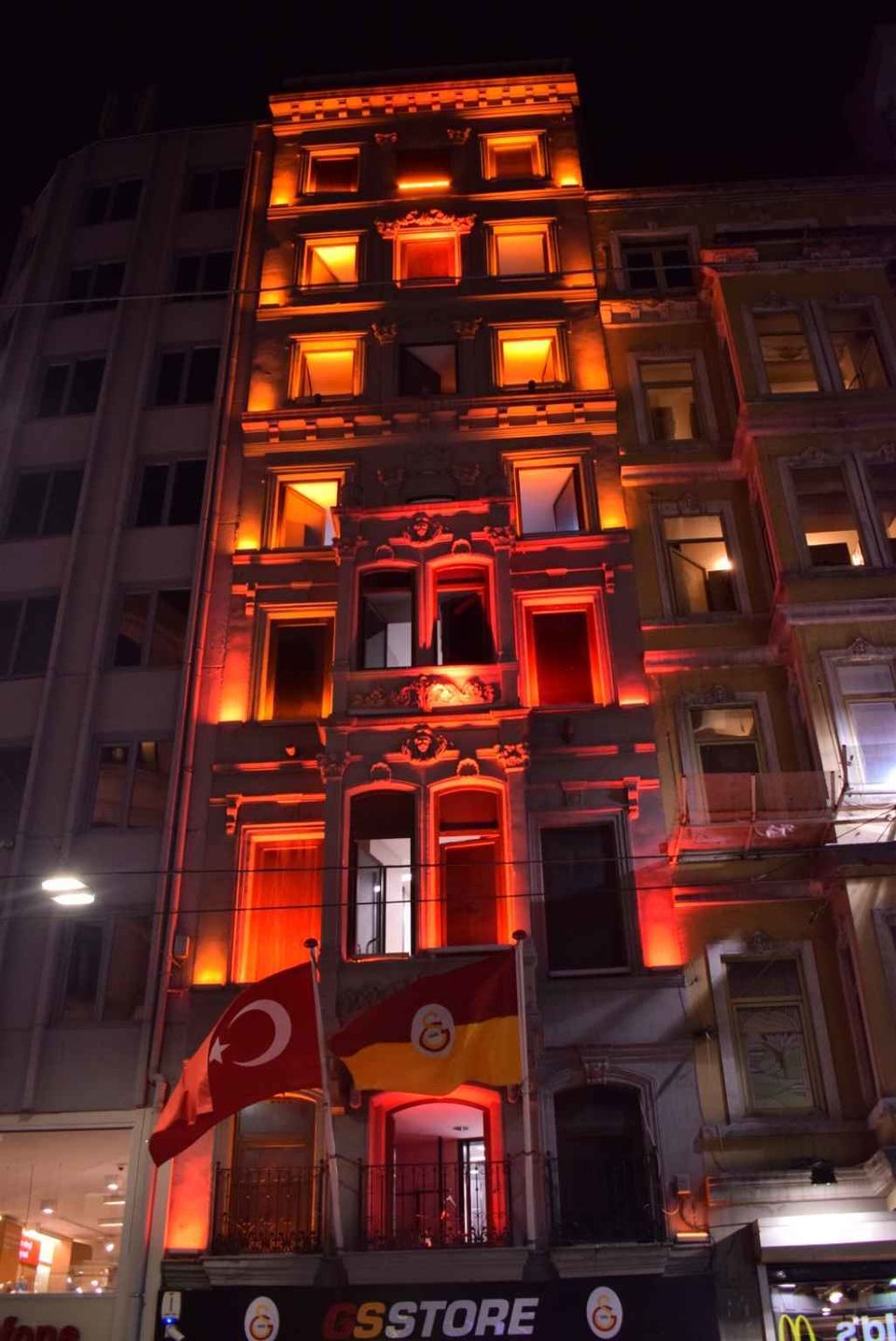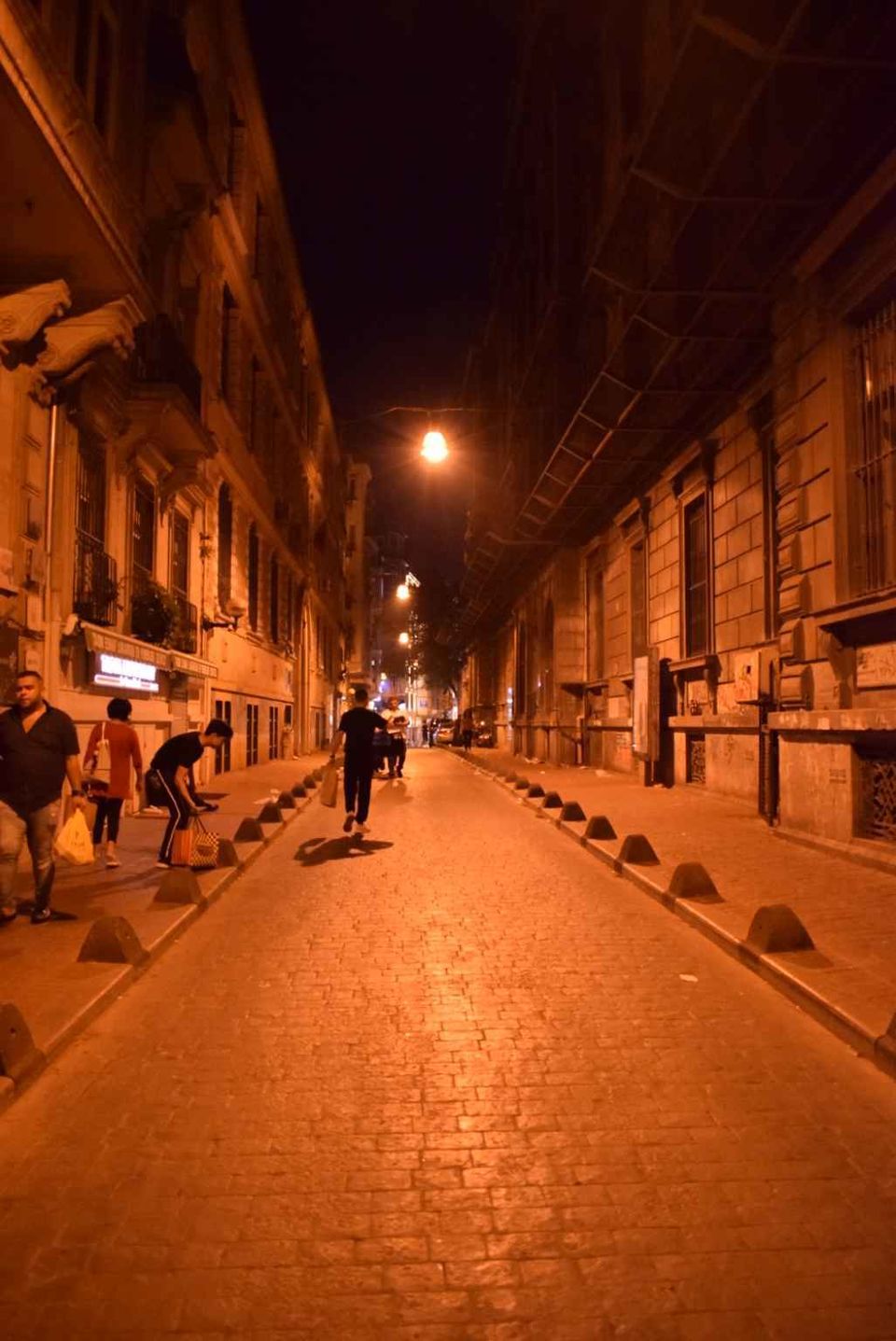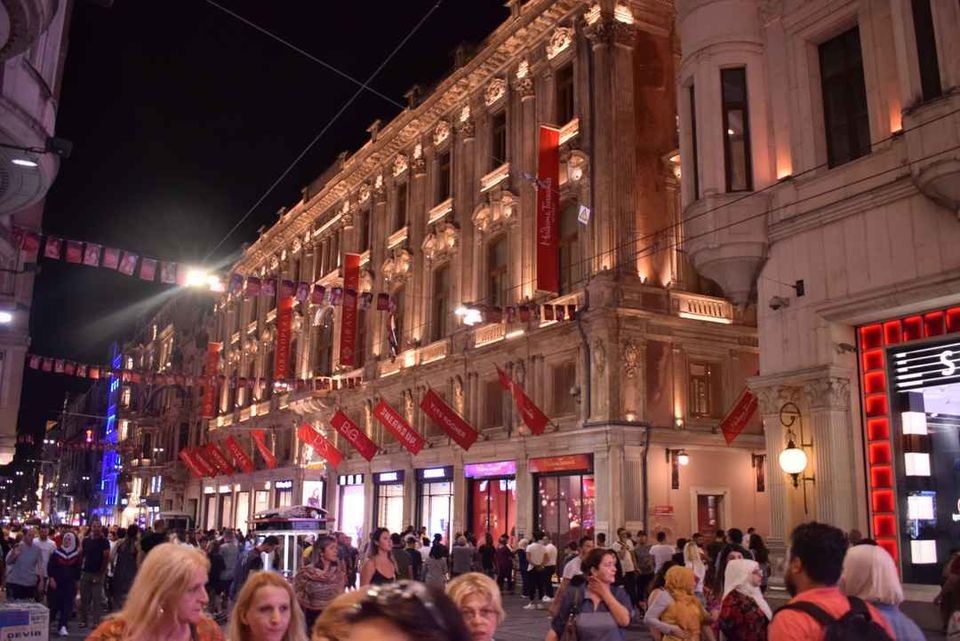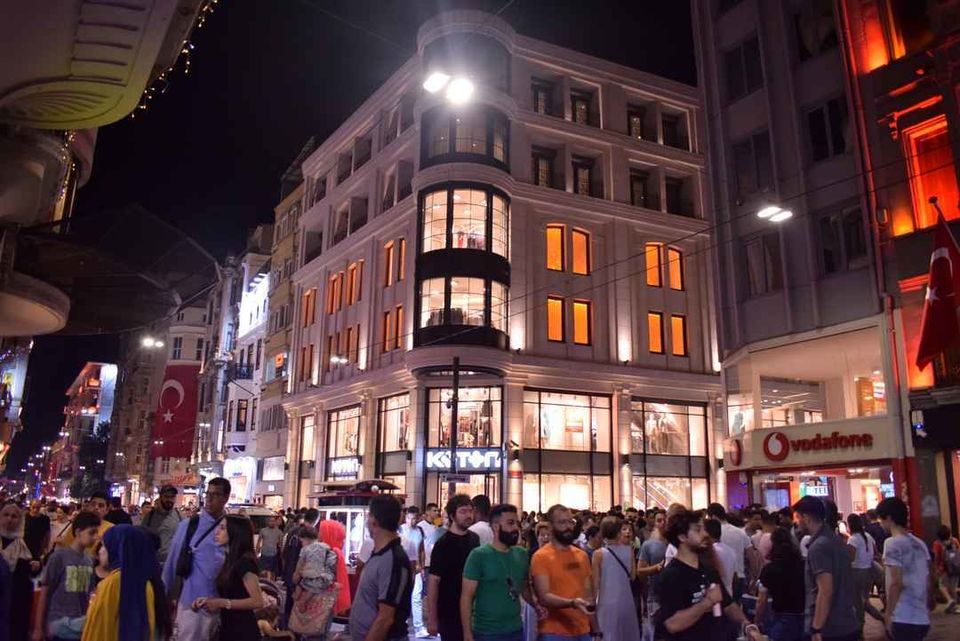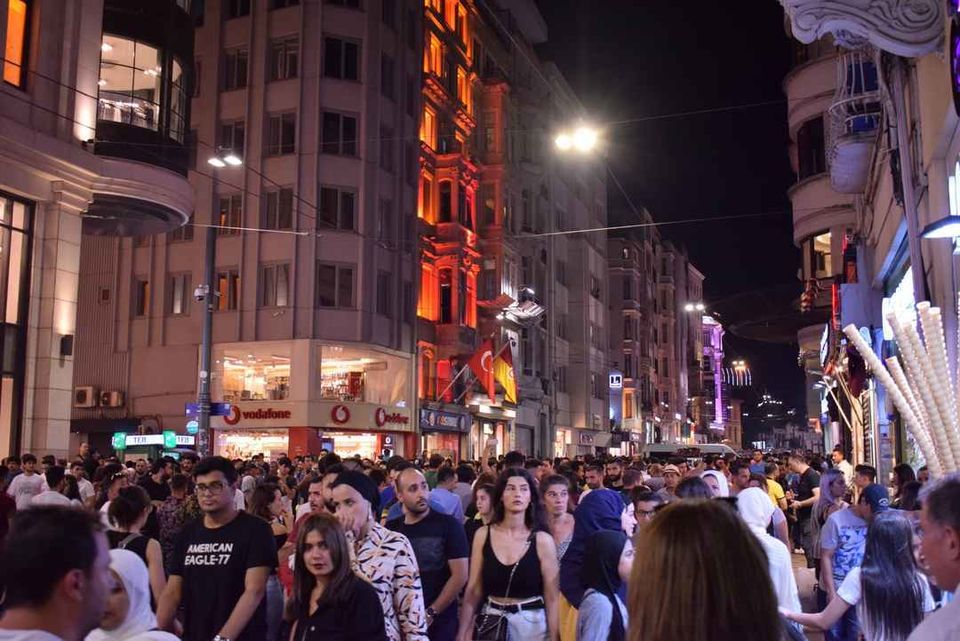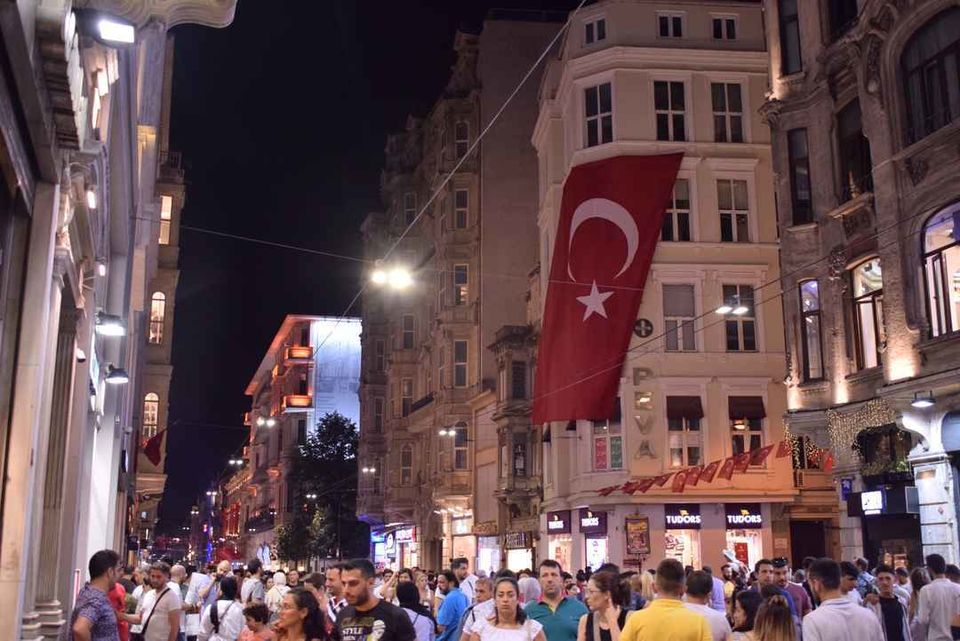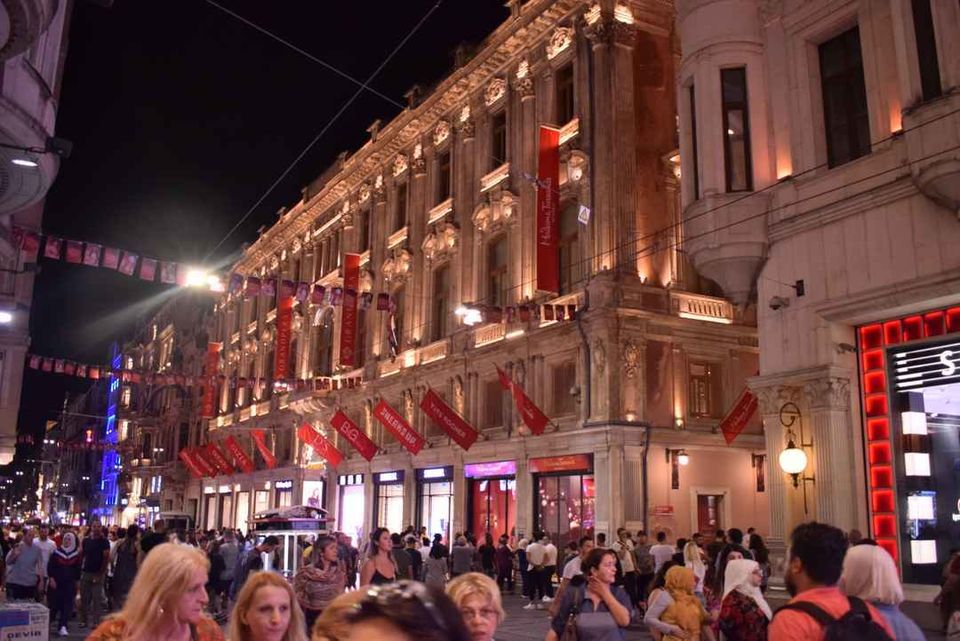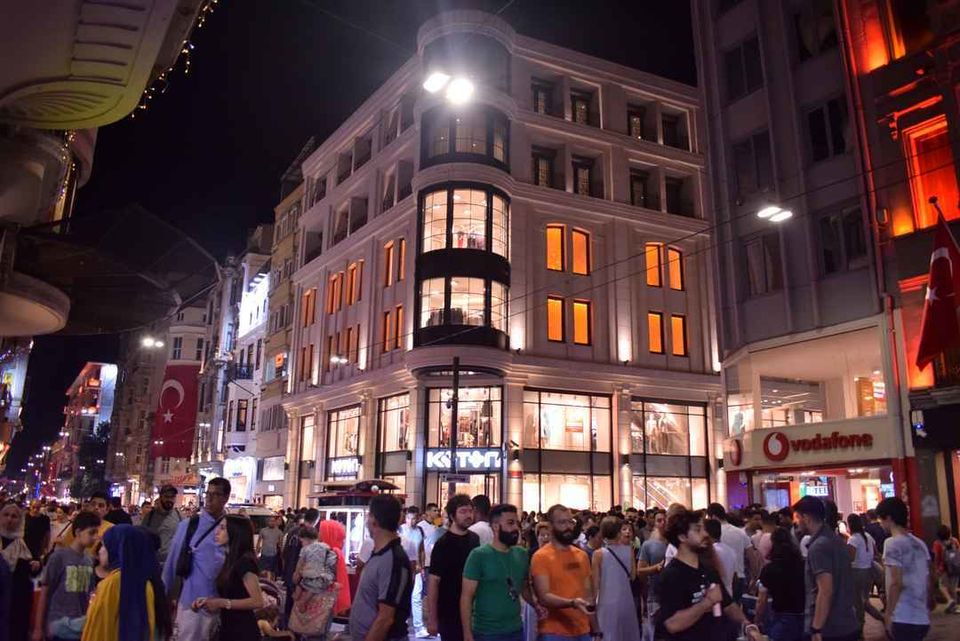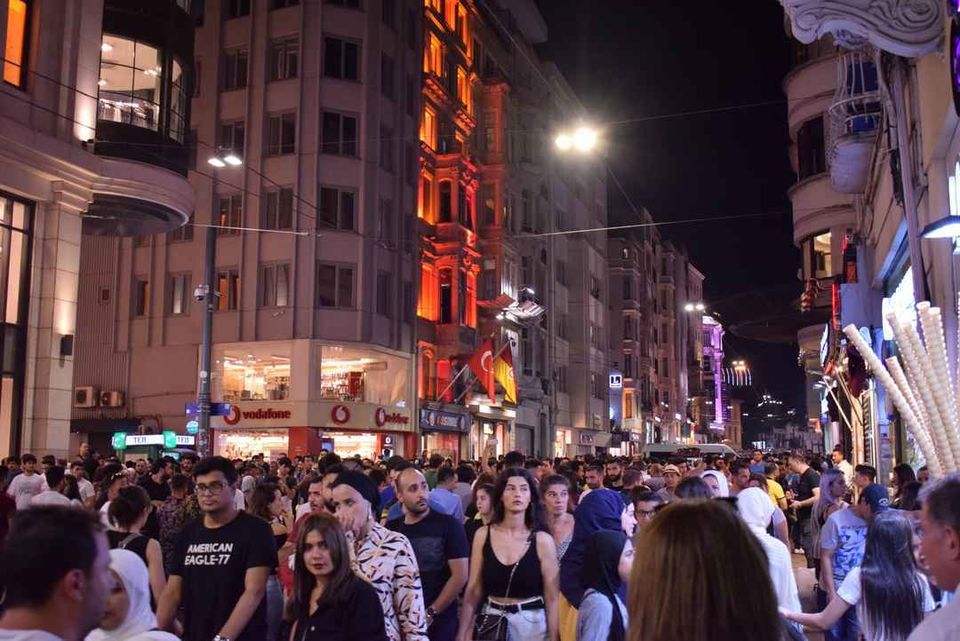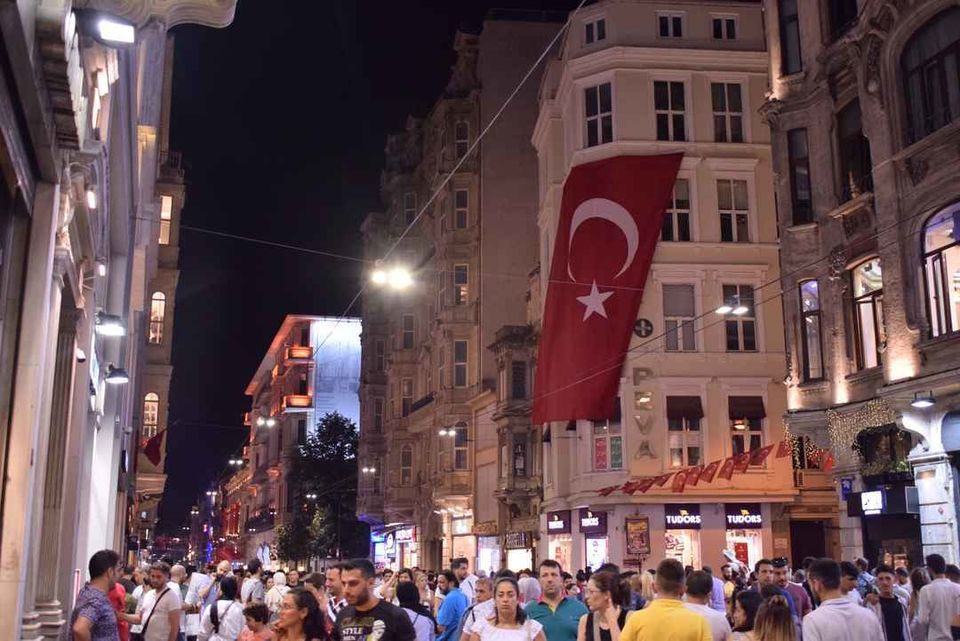 Place: Princes Island tour
Today we booked a tour to Princes Island. Princes Island was a full day tour ( which includes Lunch , pick and drop off to hotel) with 50 Euro per person. It was bit expensive as we booked though hotel, you can get it cheaper if you book from outside. They picked us from Hotel around 8.30 am and tour was till 6.00 pm.
Princes Island it's a combination of 10-11 islands, we went to two of them which were bigger one. In one of the island you can opt for a Bi-Cycle for rent and take a tour to island. They will charge you 20 Lira per cycle for 1 hr. And in another island you can opt for Horse Cart (price we are not sure as it was part of this tour and they had taken care of it). Horse cart will take your trough the island.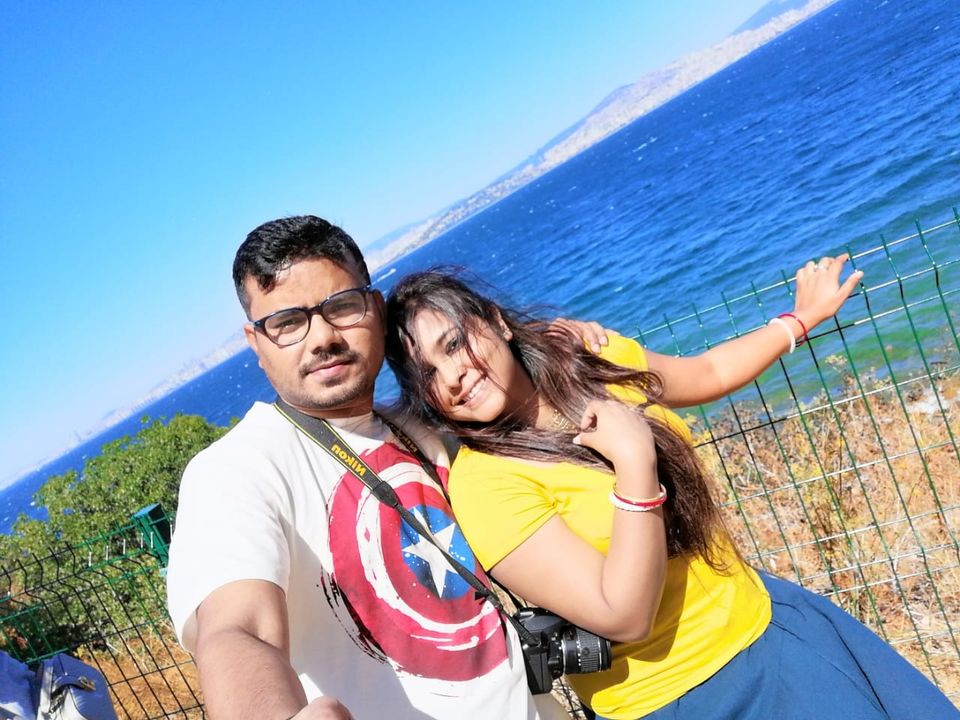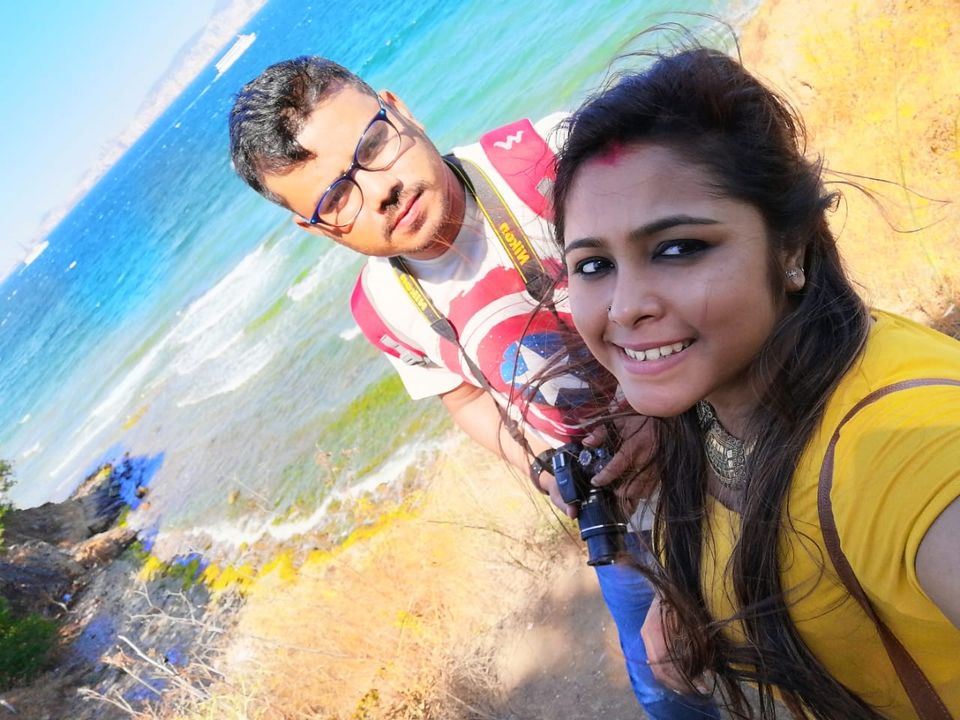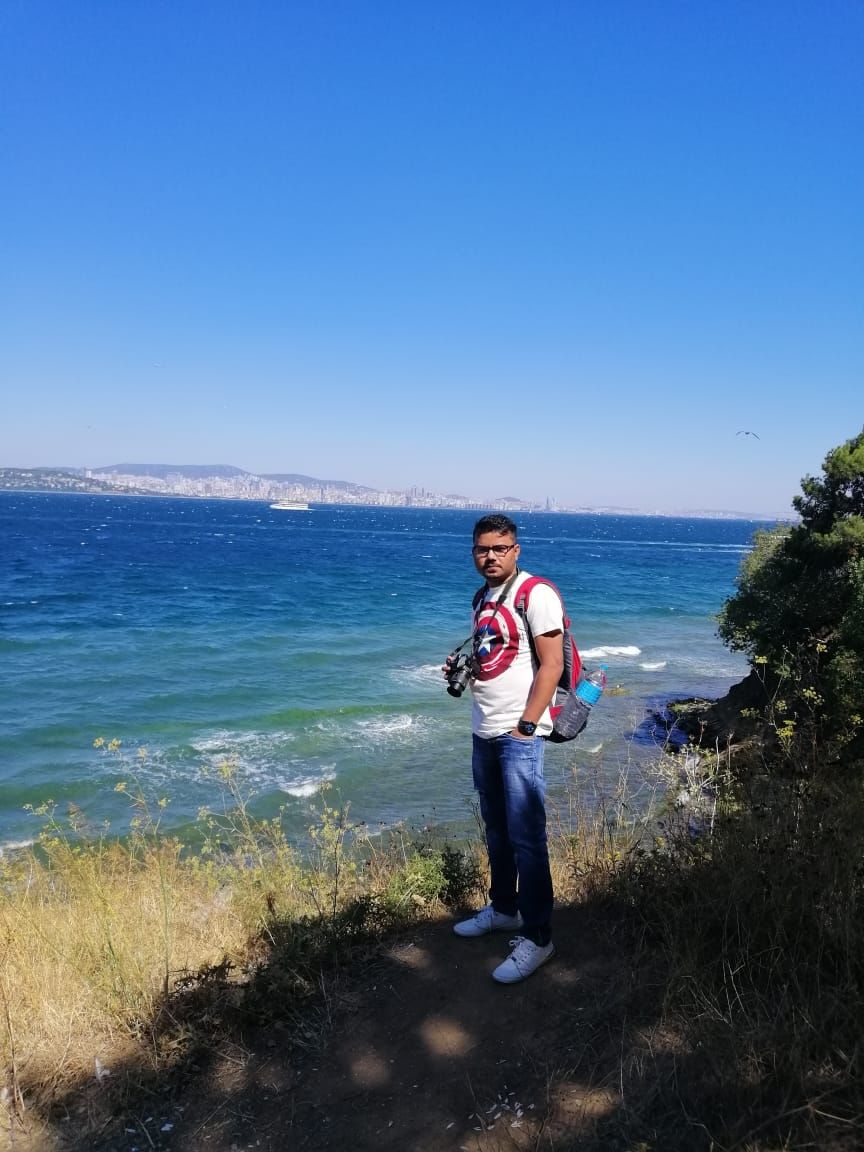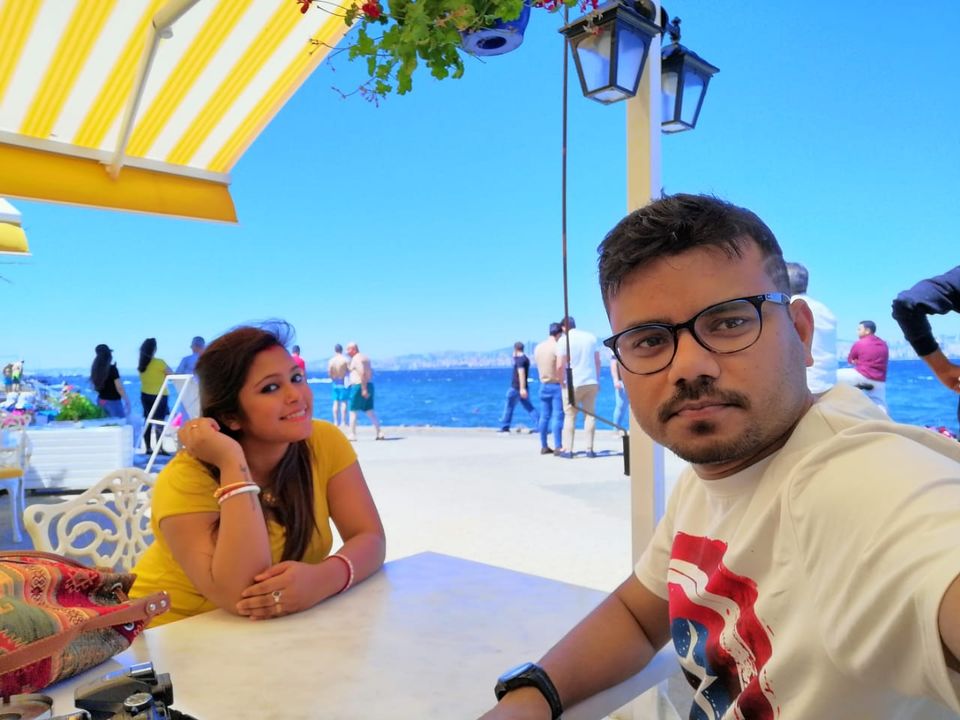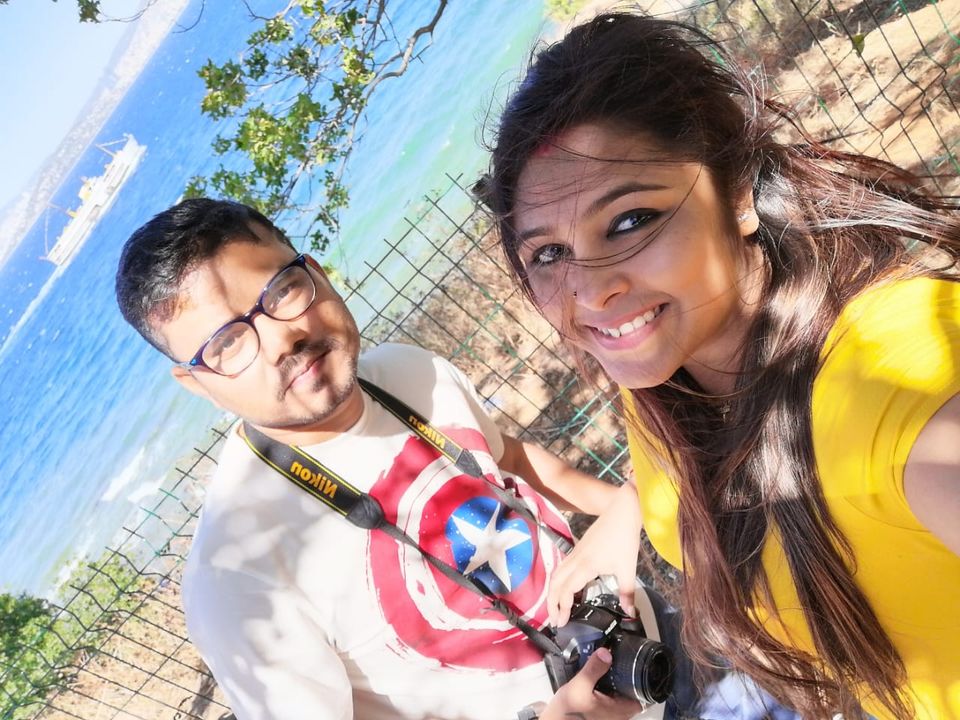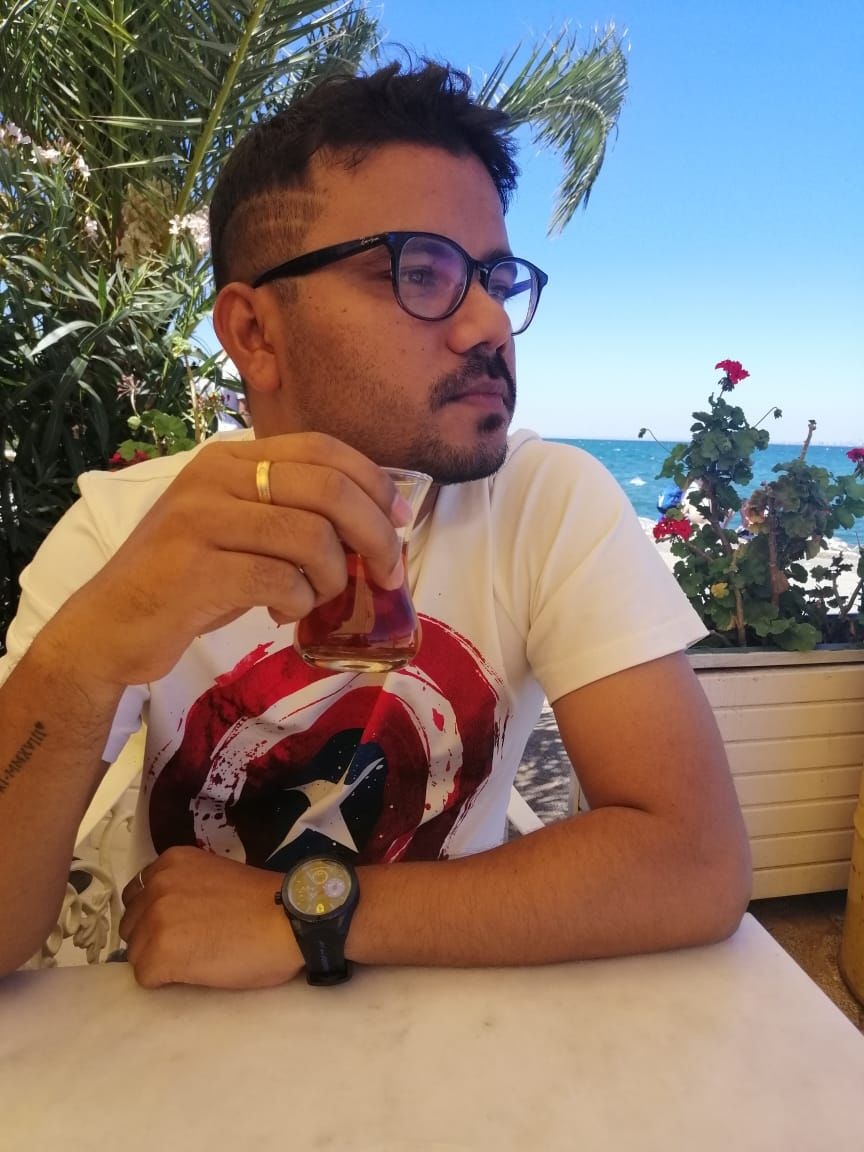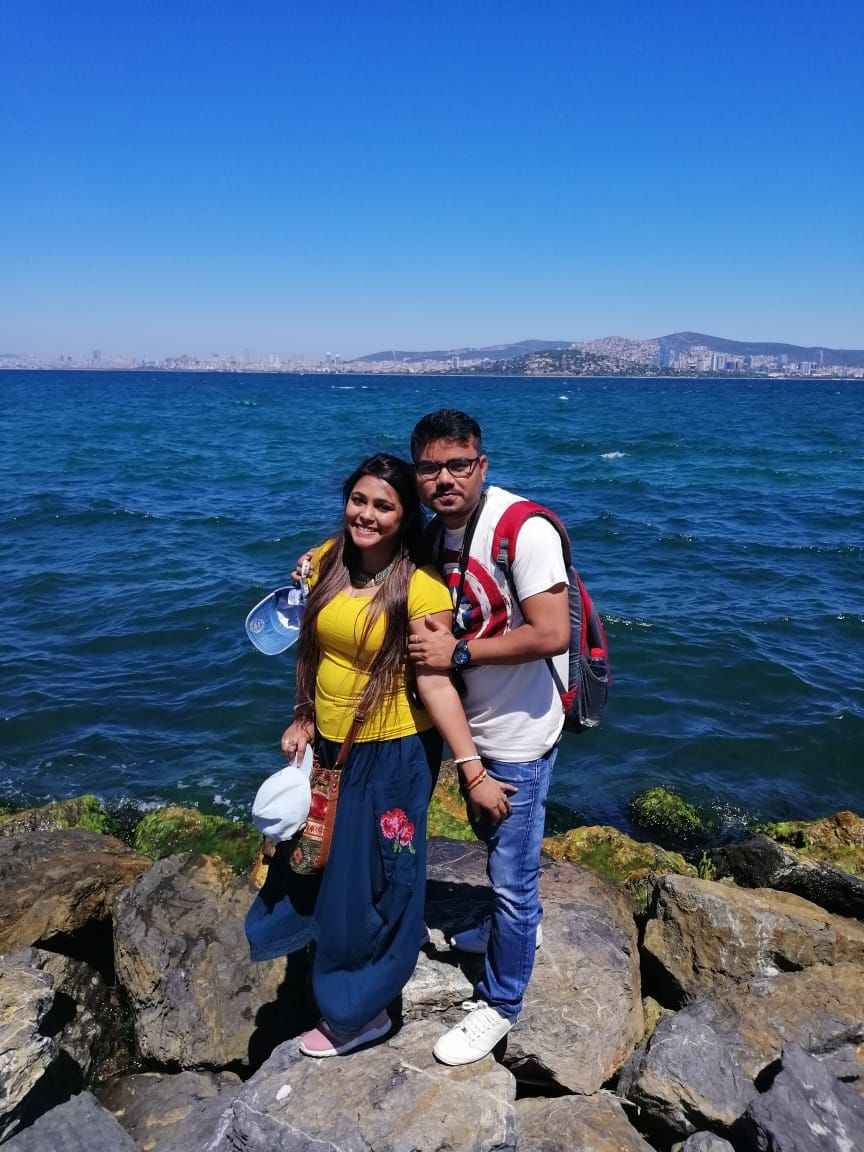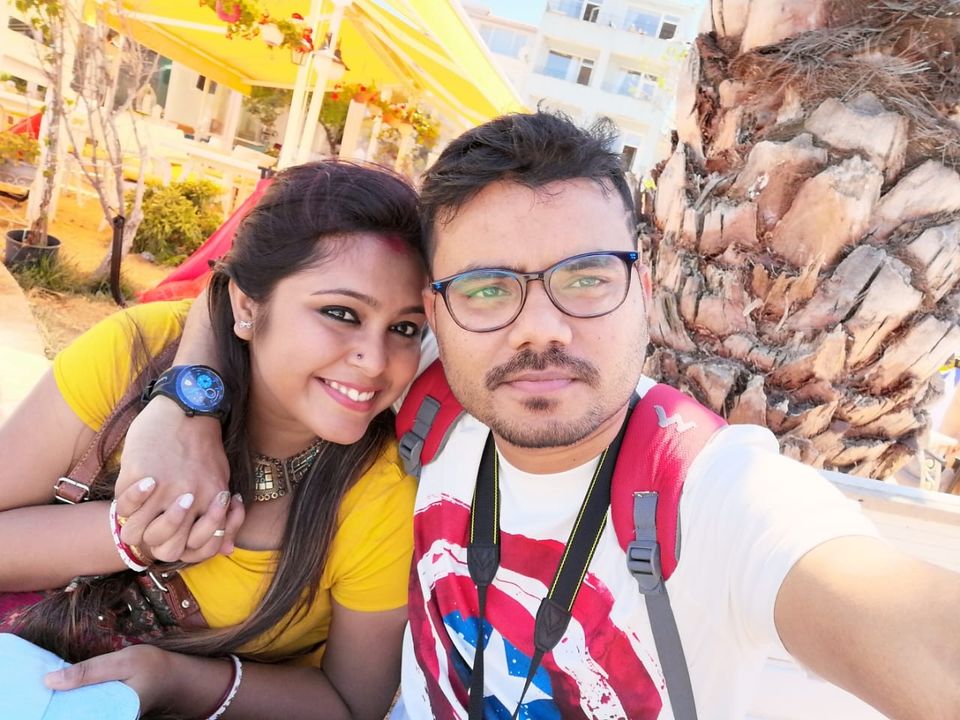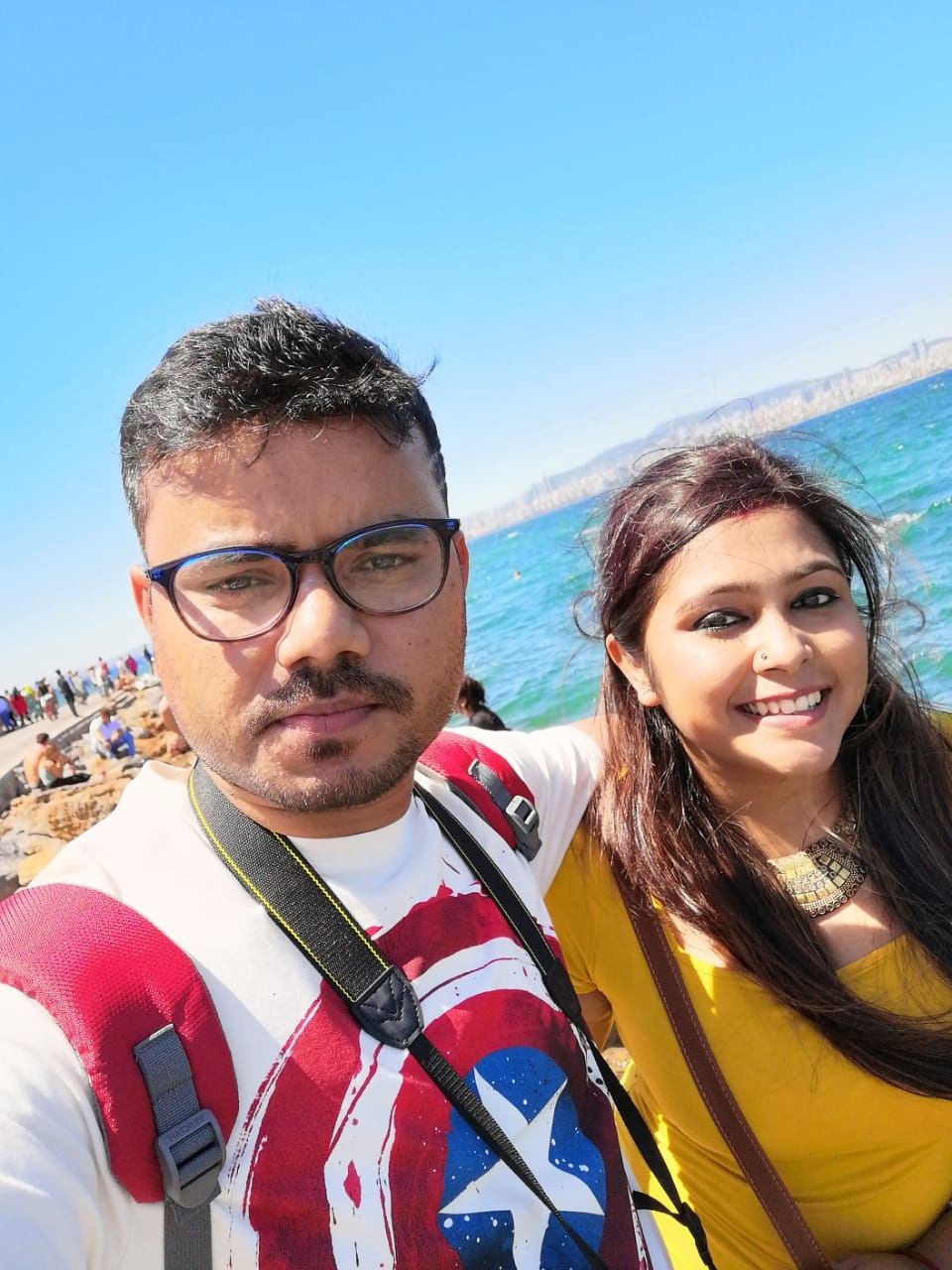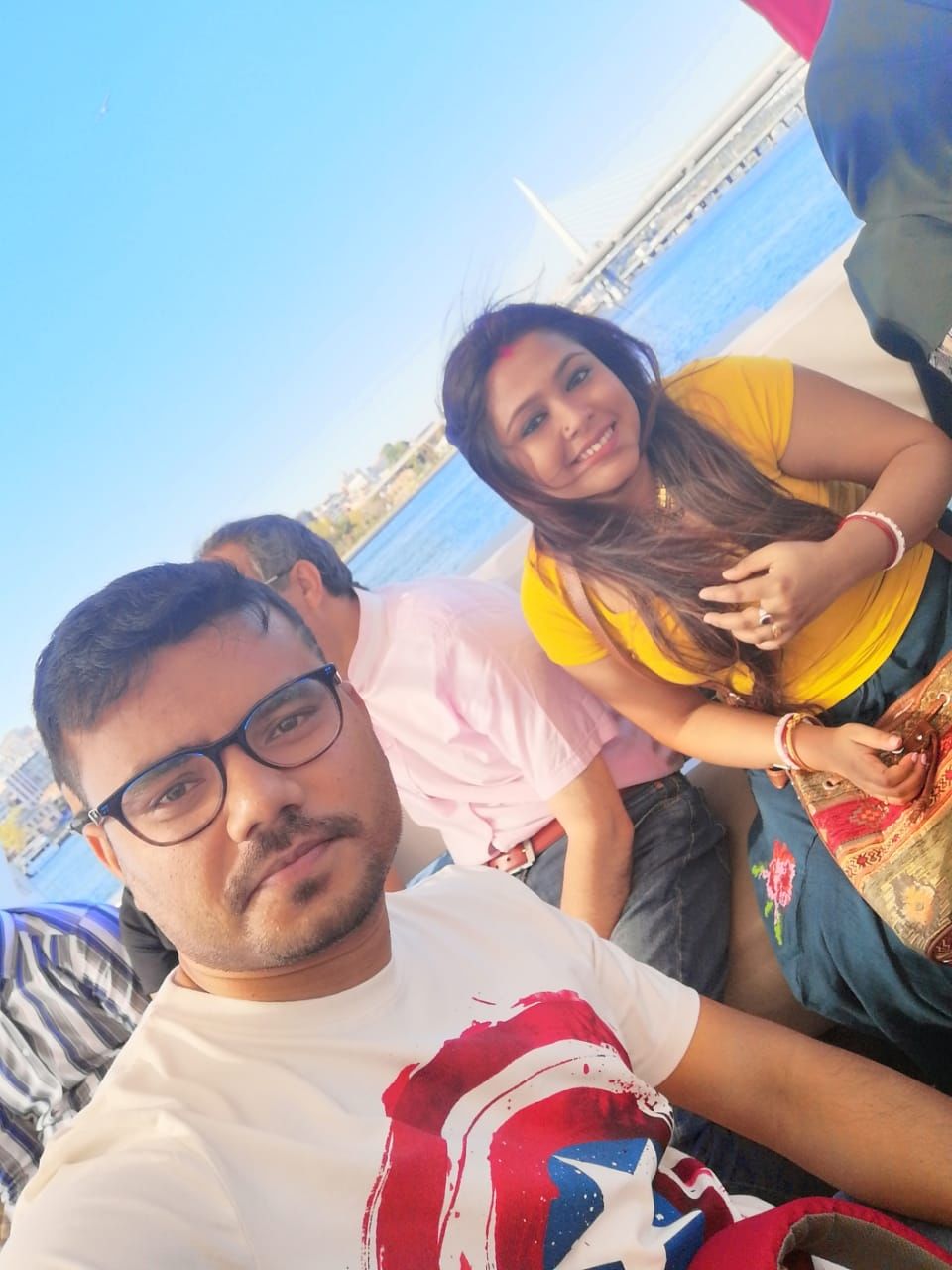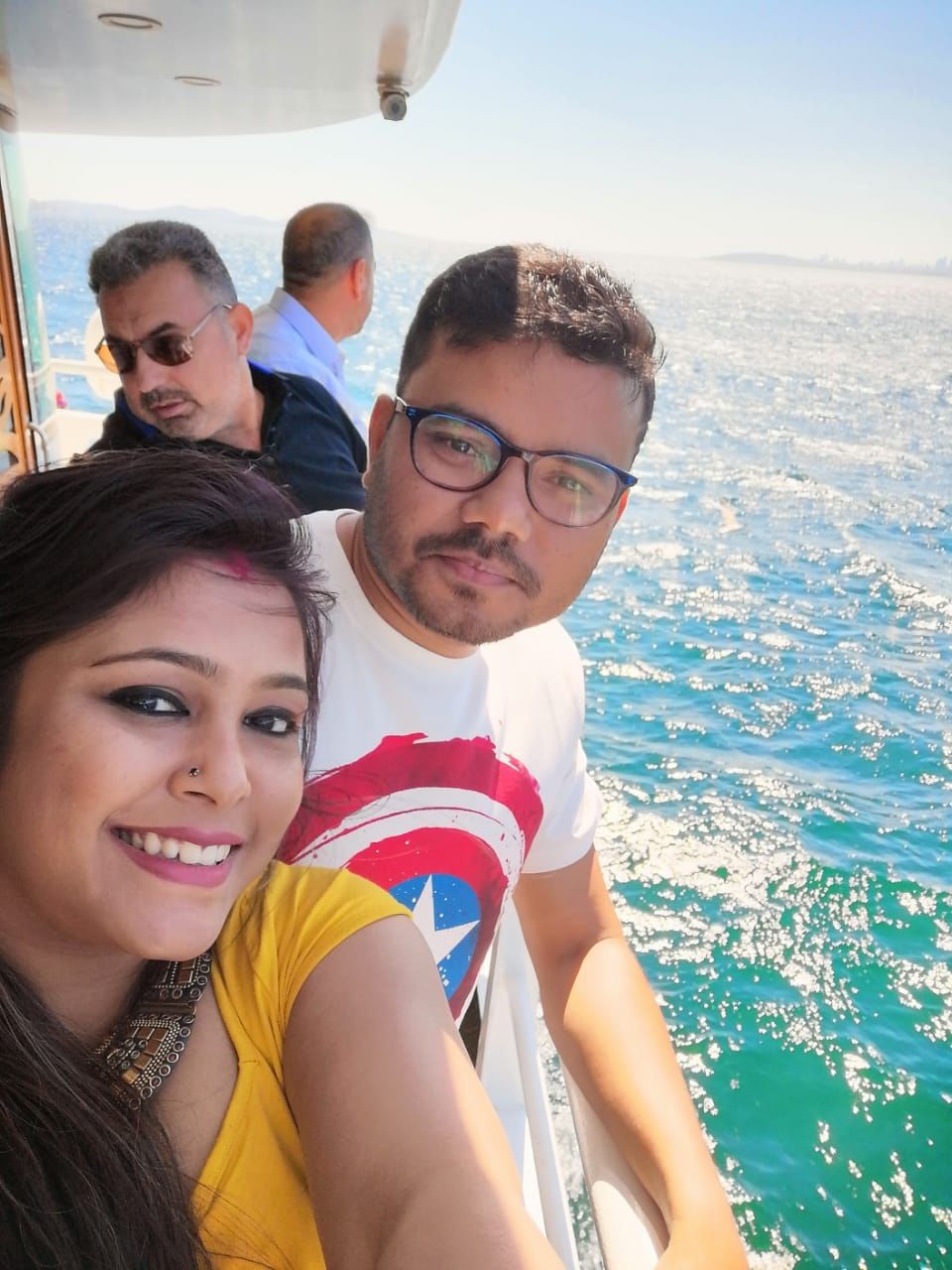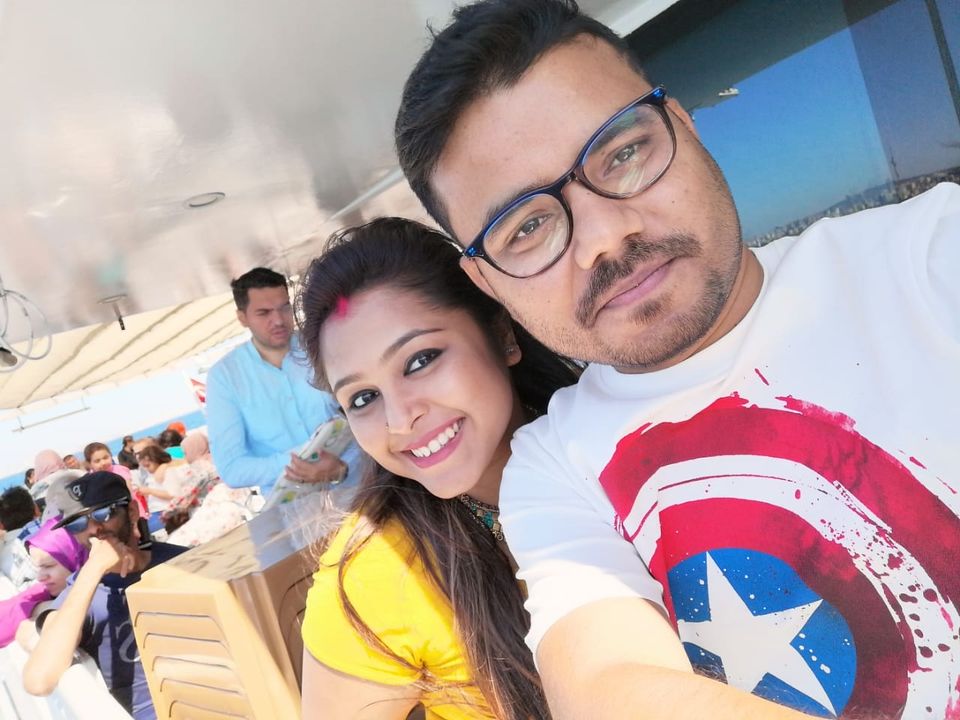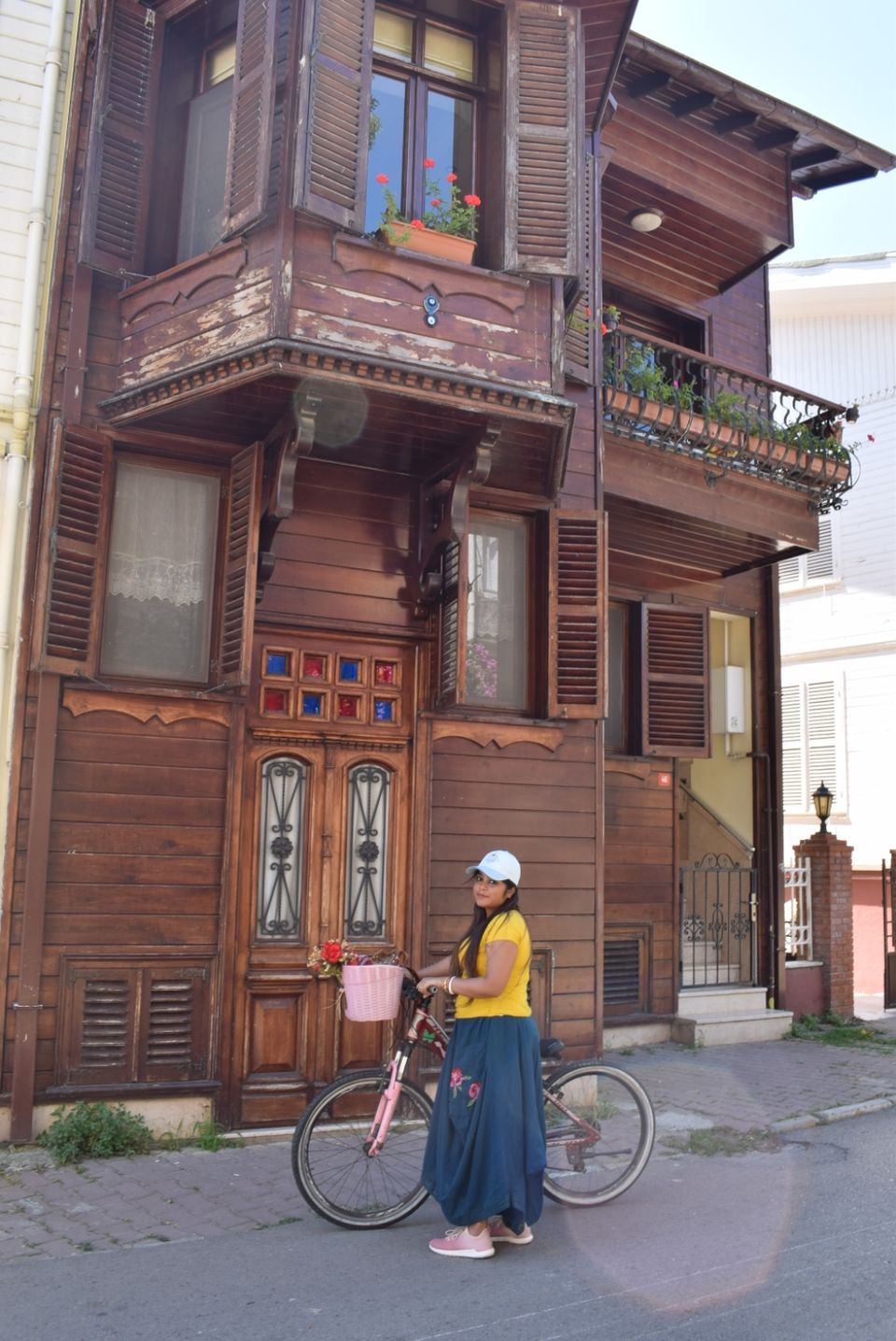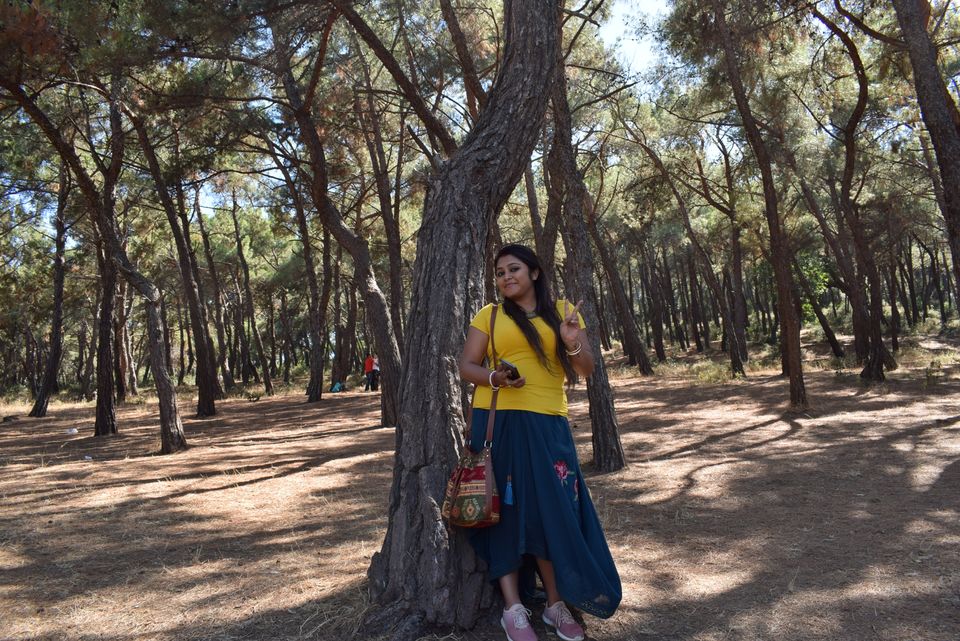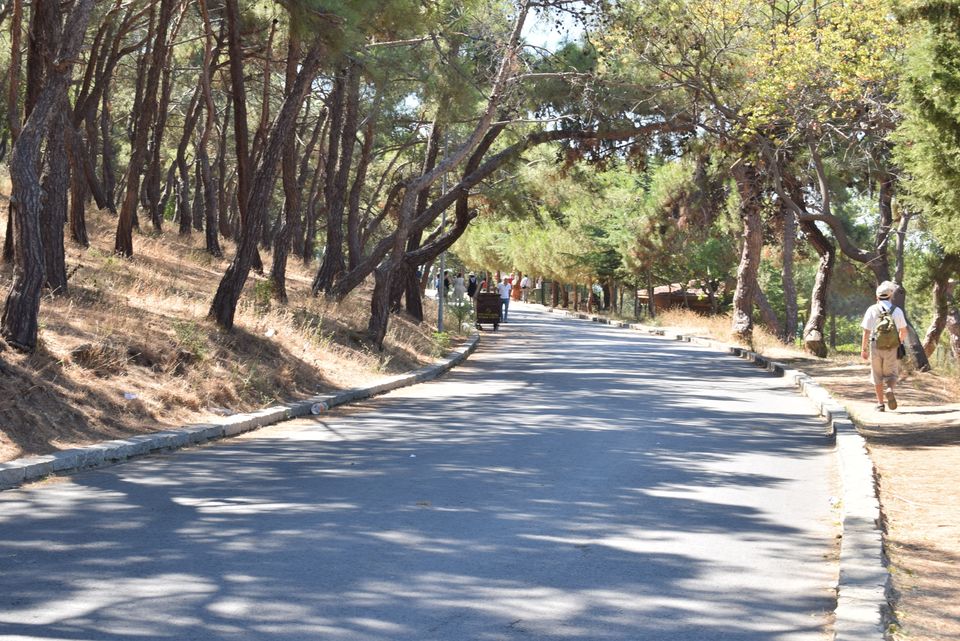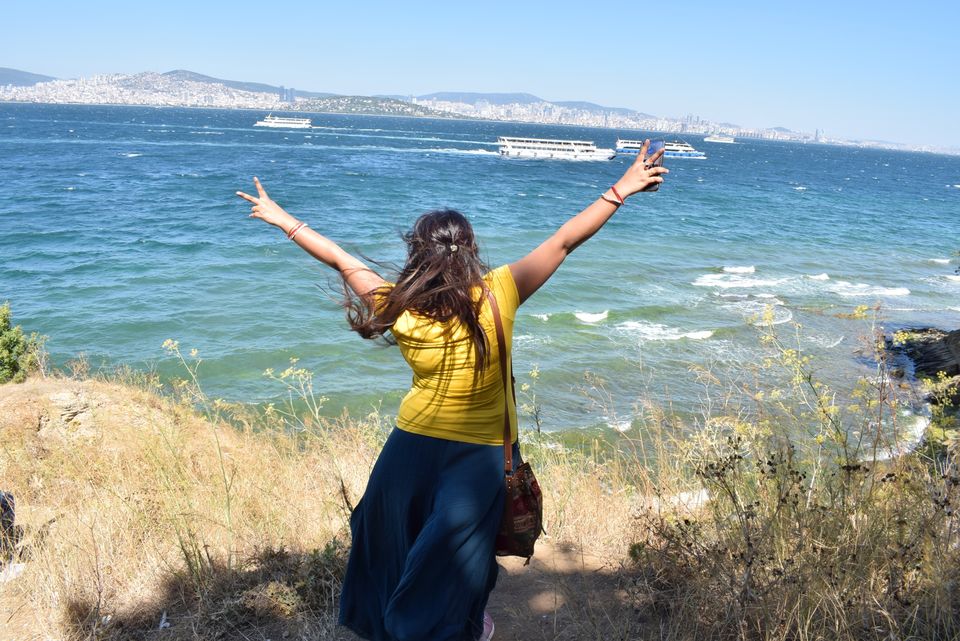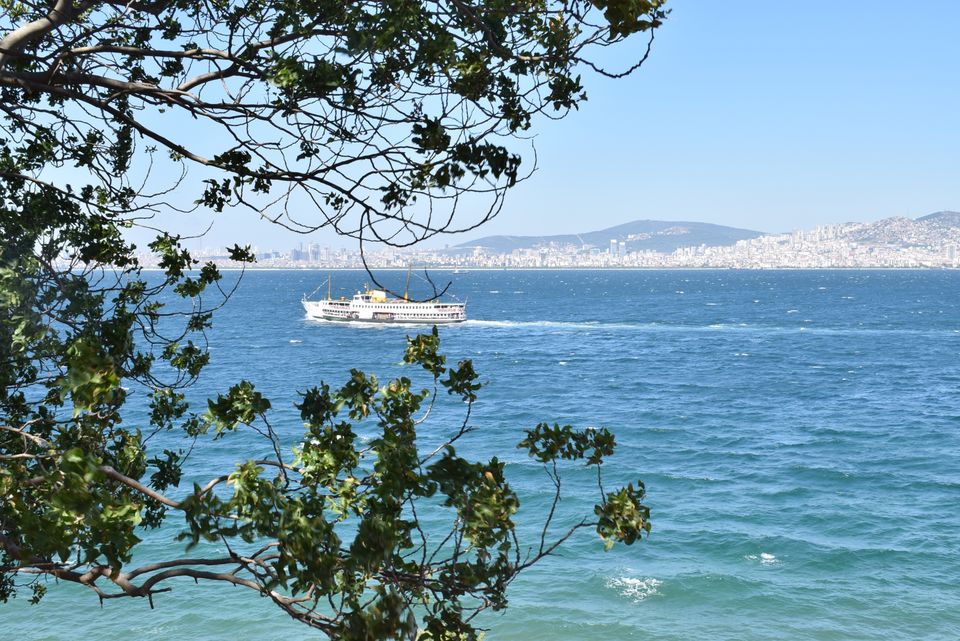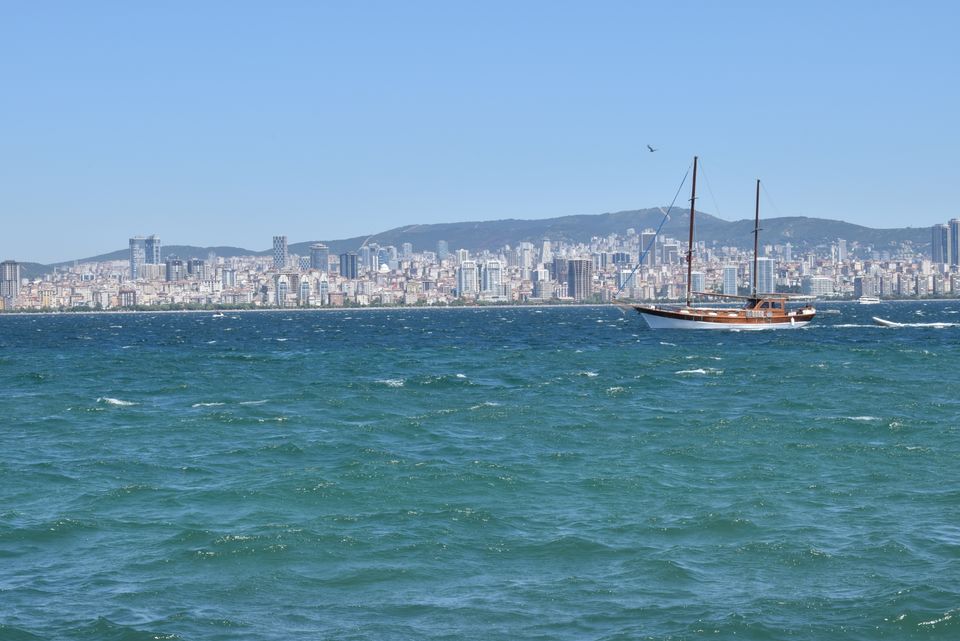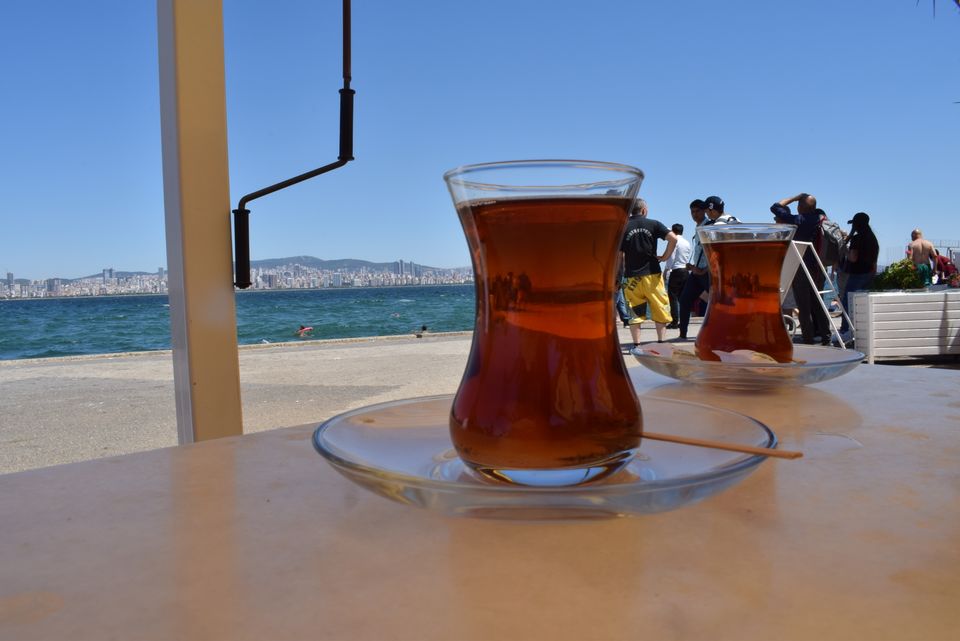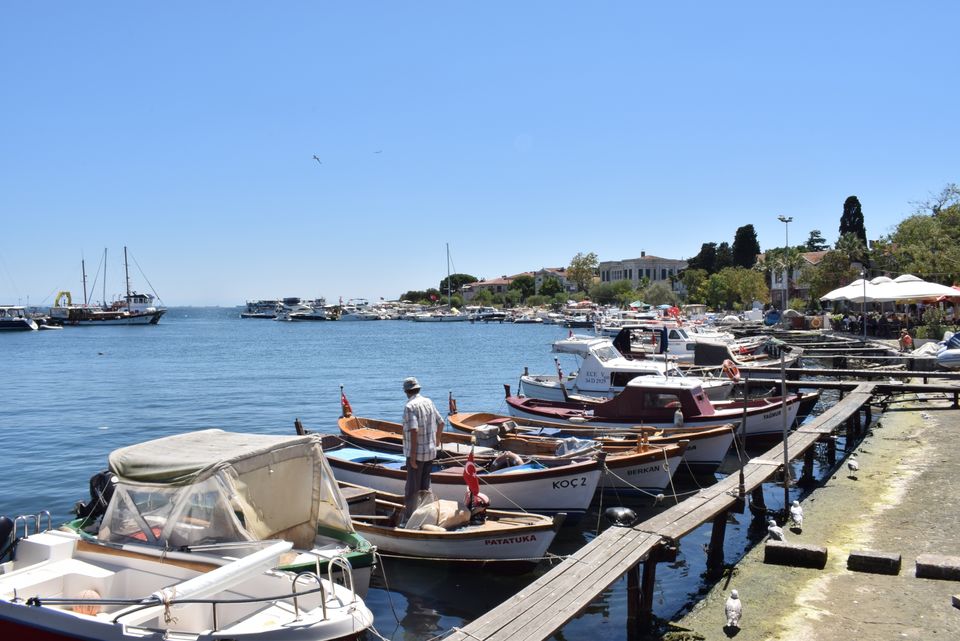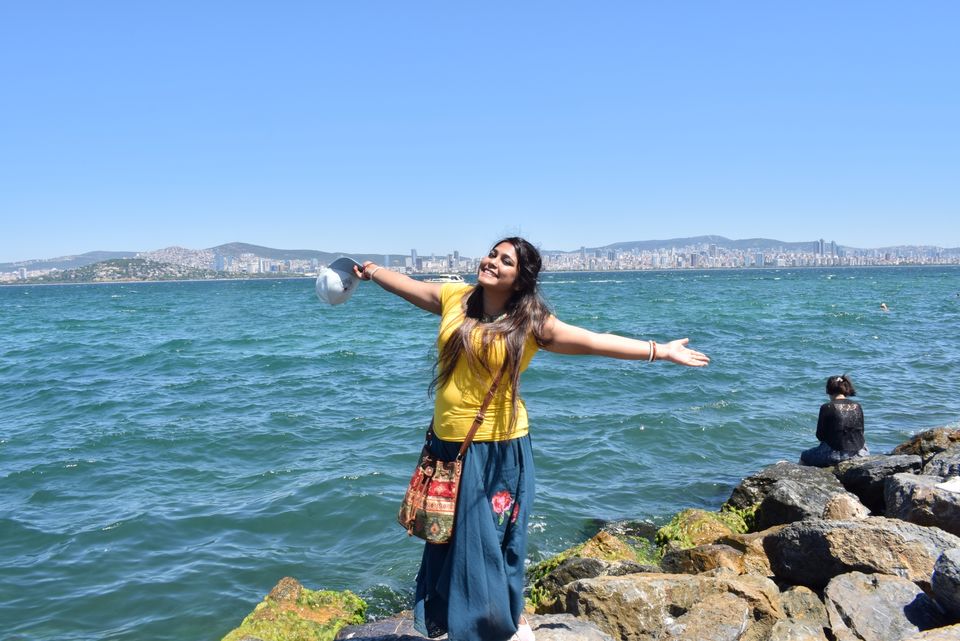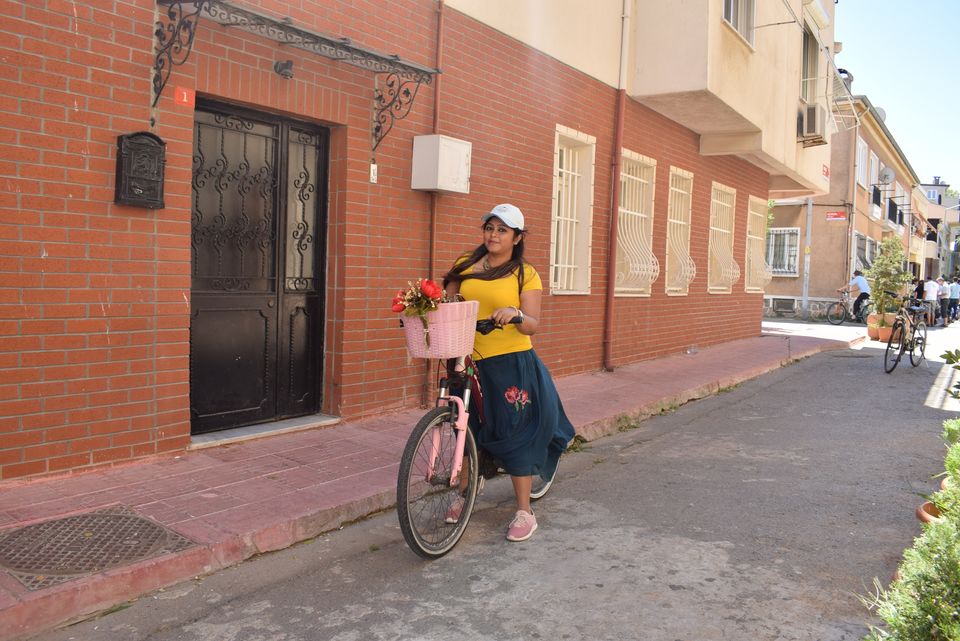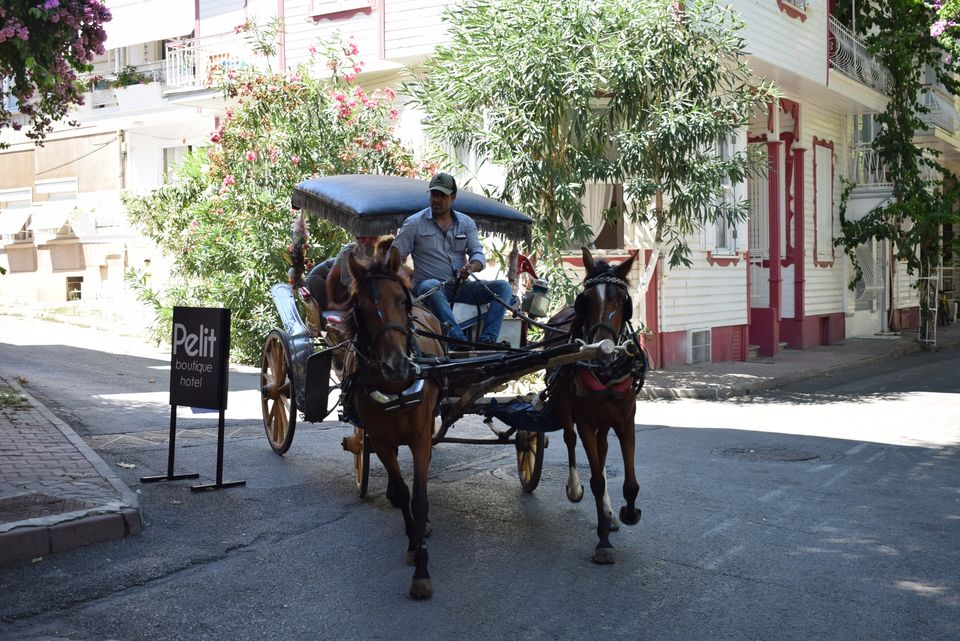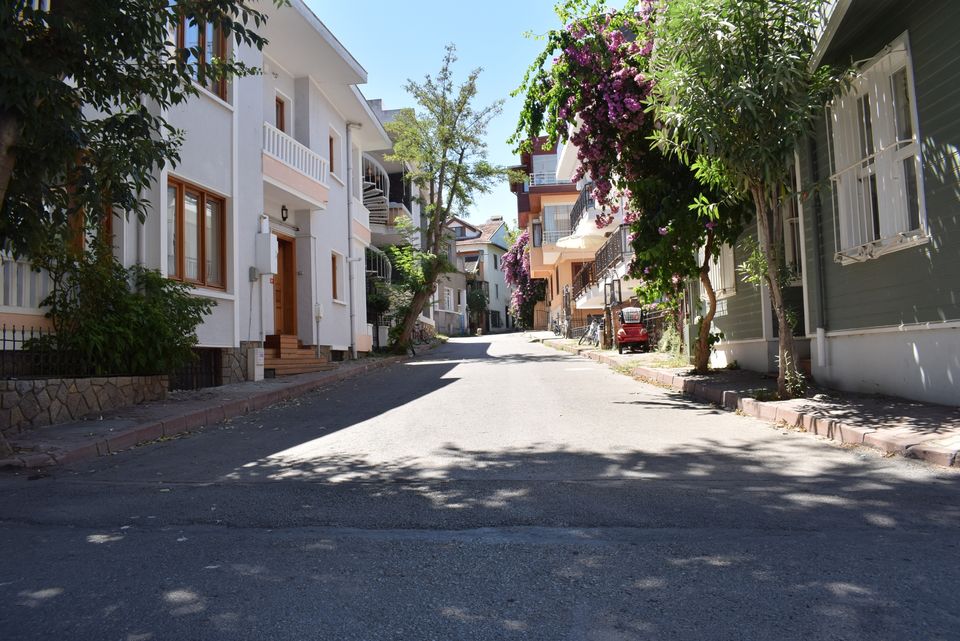 Place: Bosphorus Cruise tour, Galata Tower
Bosphorus Cruise tour which we had booked for today and that was from 10.30 am to 1.30 pm. with 20 Euro per person. Again this could be also cheaper if you can book outside. Actually for , Bosphorus Cruise tour you don't have to book in advance, you can directly go to the place where they start the tour and get it from there. Anyway, due to our misunderstanding we missed the tour in the morning and they have arranged another tour for us which was in evening (6.00 pm to 9.00 pm ).
Galata Tower:
As we missed the Bosphorus Cruise tour in the morning so we decided to go to Galata Tower instead. Galata Tower was 15 min walking from hotel. So as always we started walking.
Galata Tower is one of the oldest tower in the world built by the Byzantine Emperor Anastasius. This tower has been used as a fire watchtower since 1717. It is 69.90 meters in high. Entry fee is 35 Lira per person.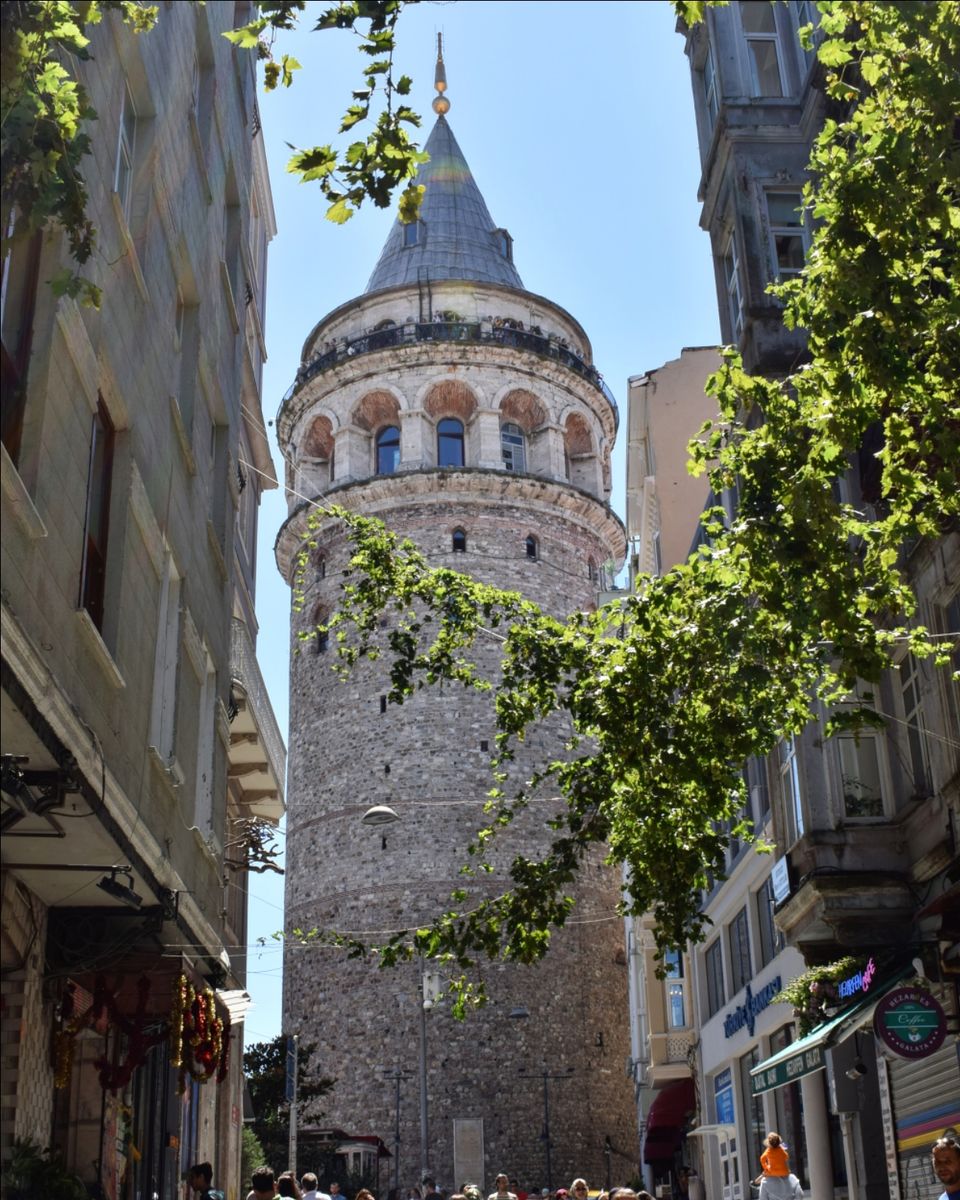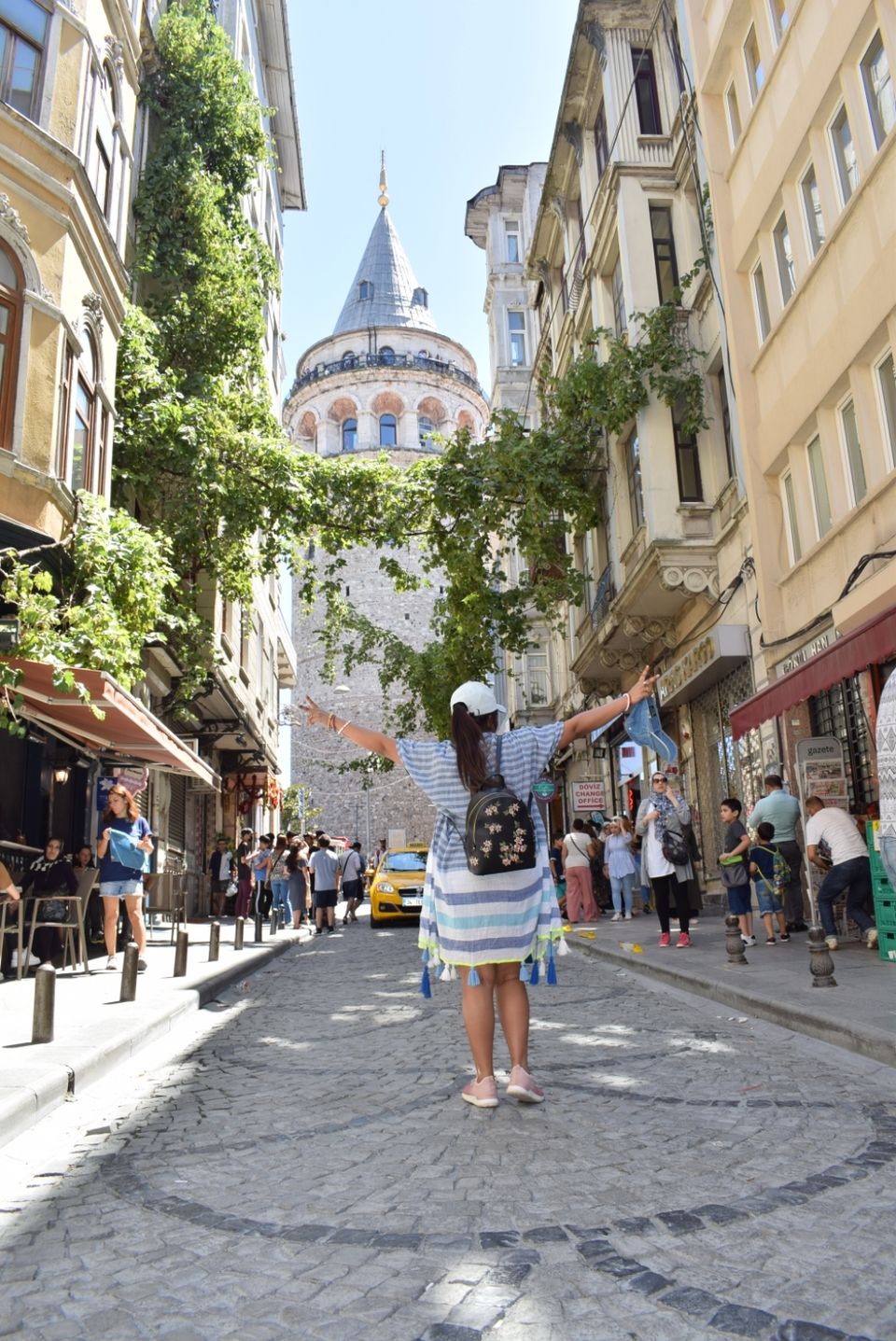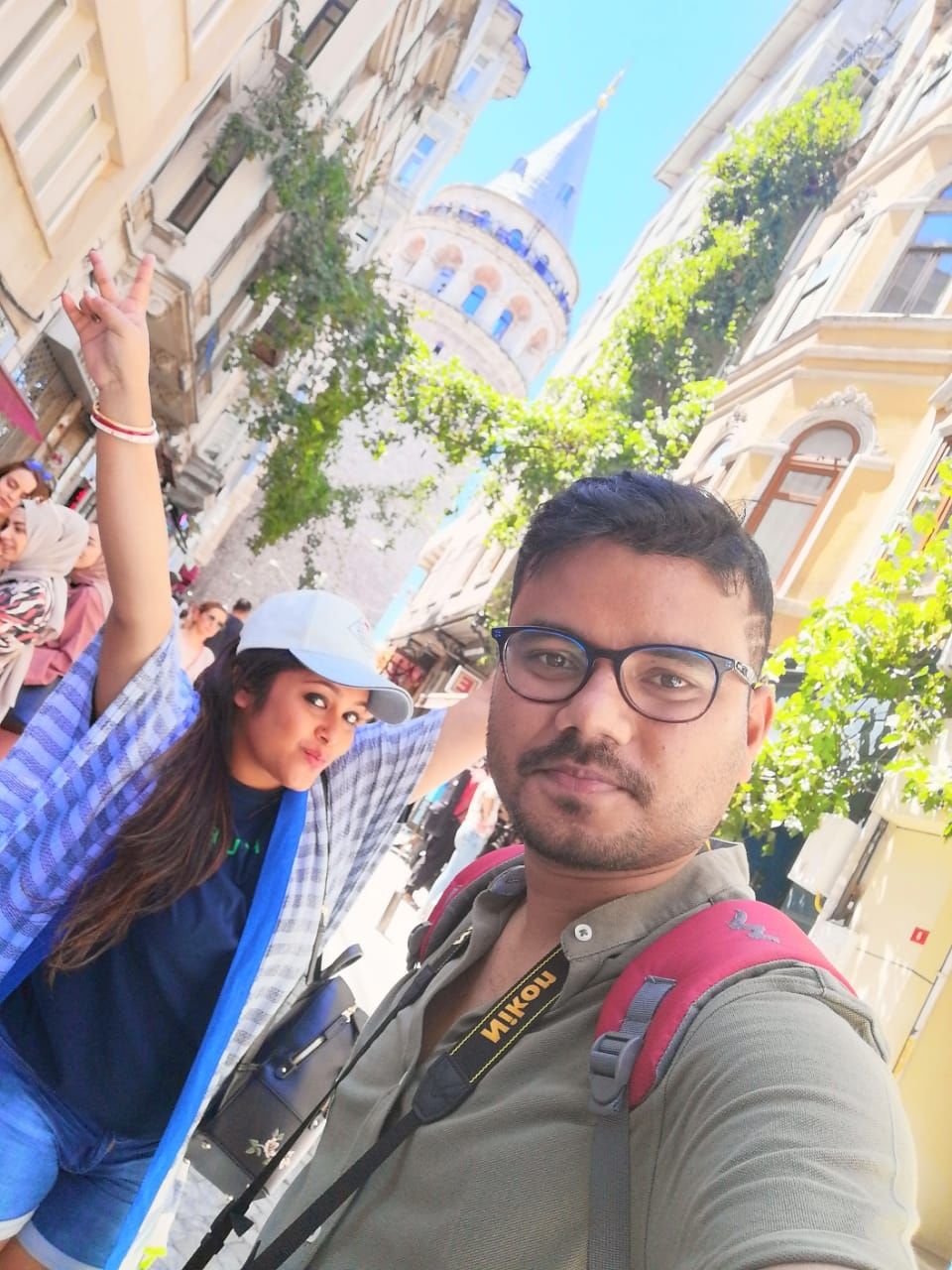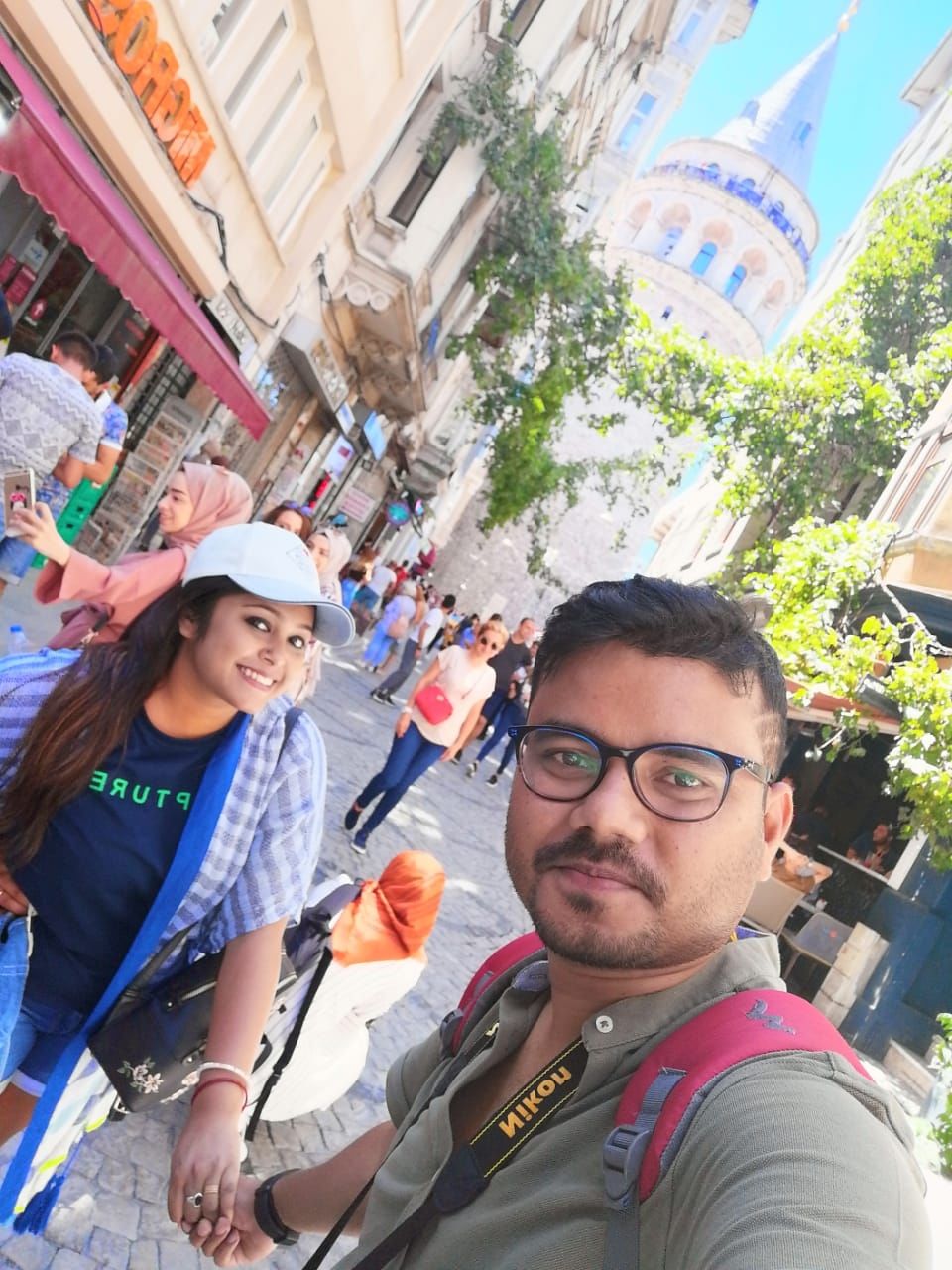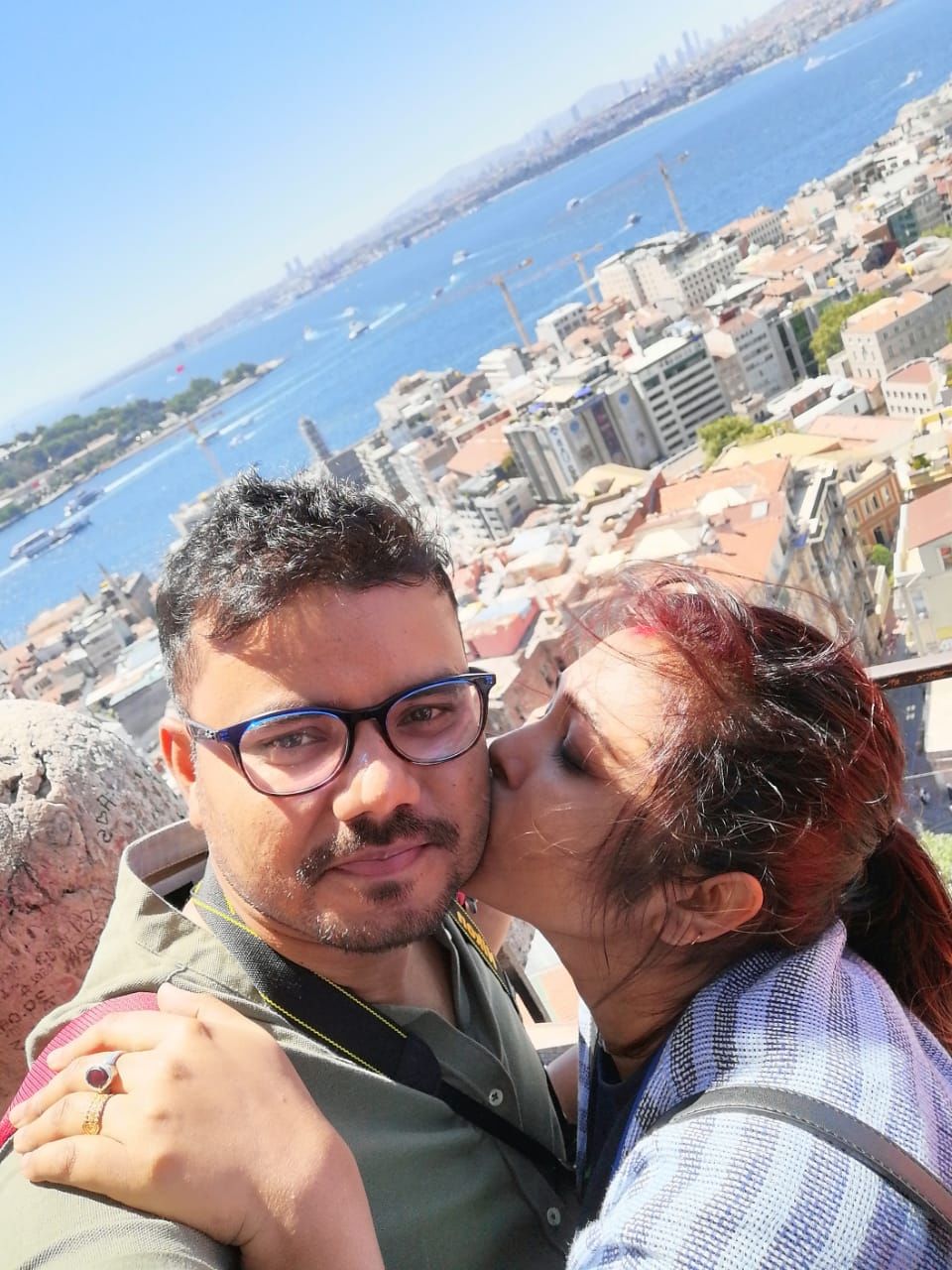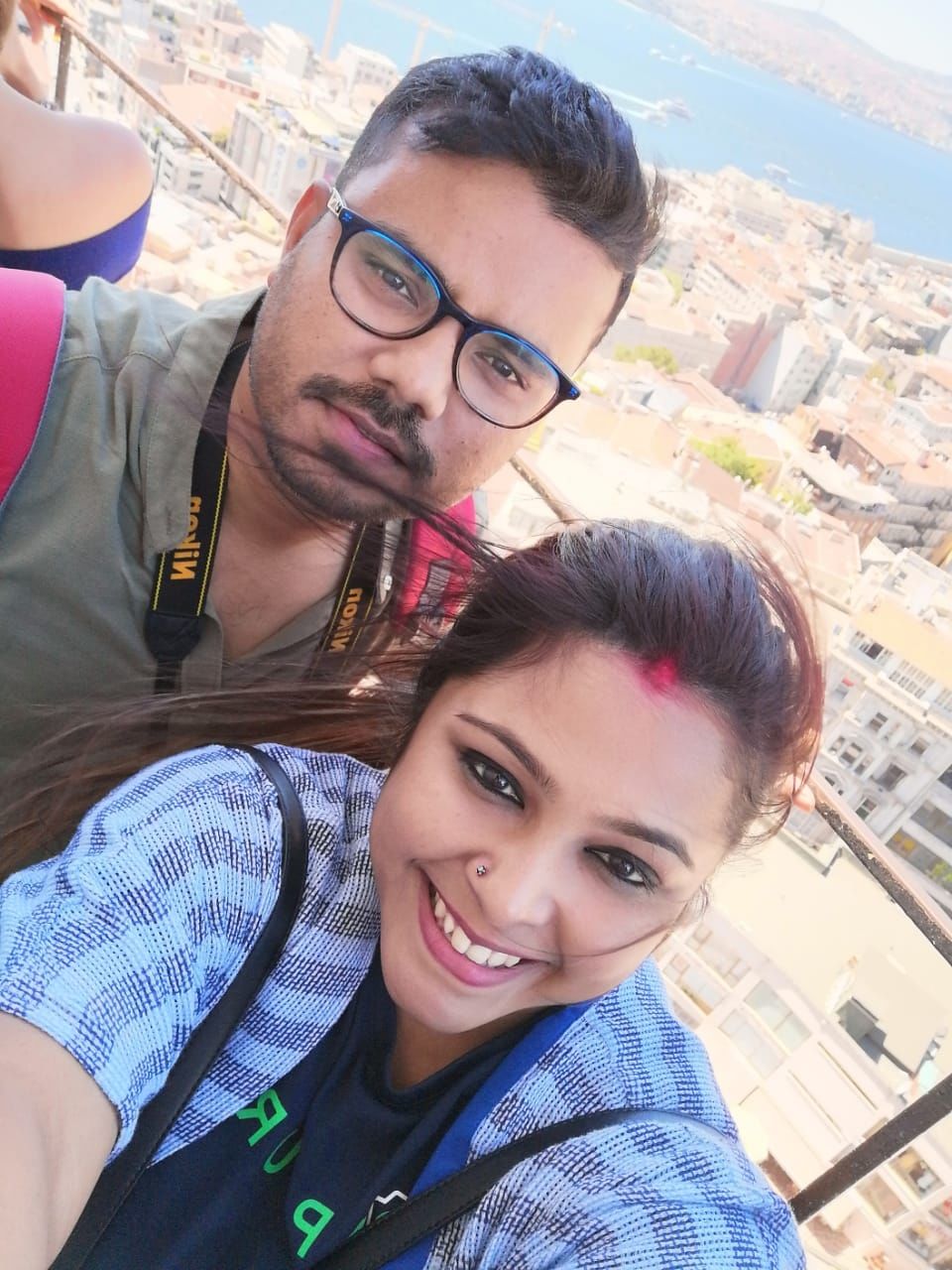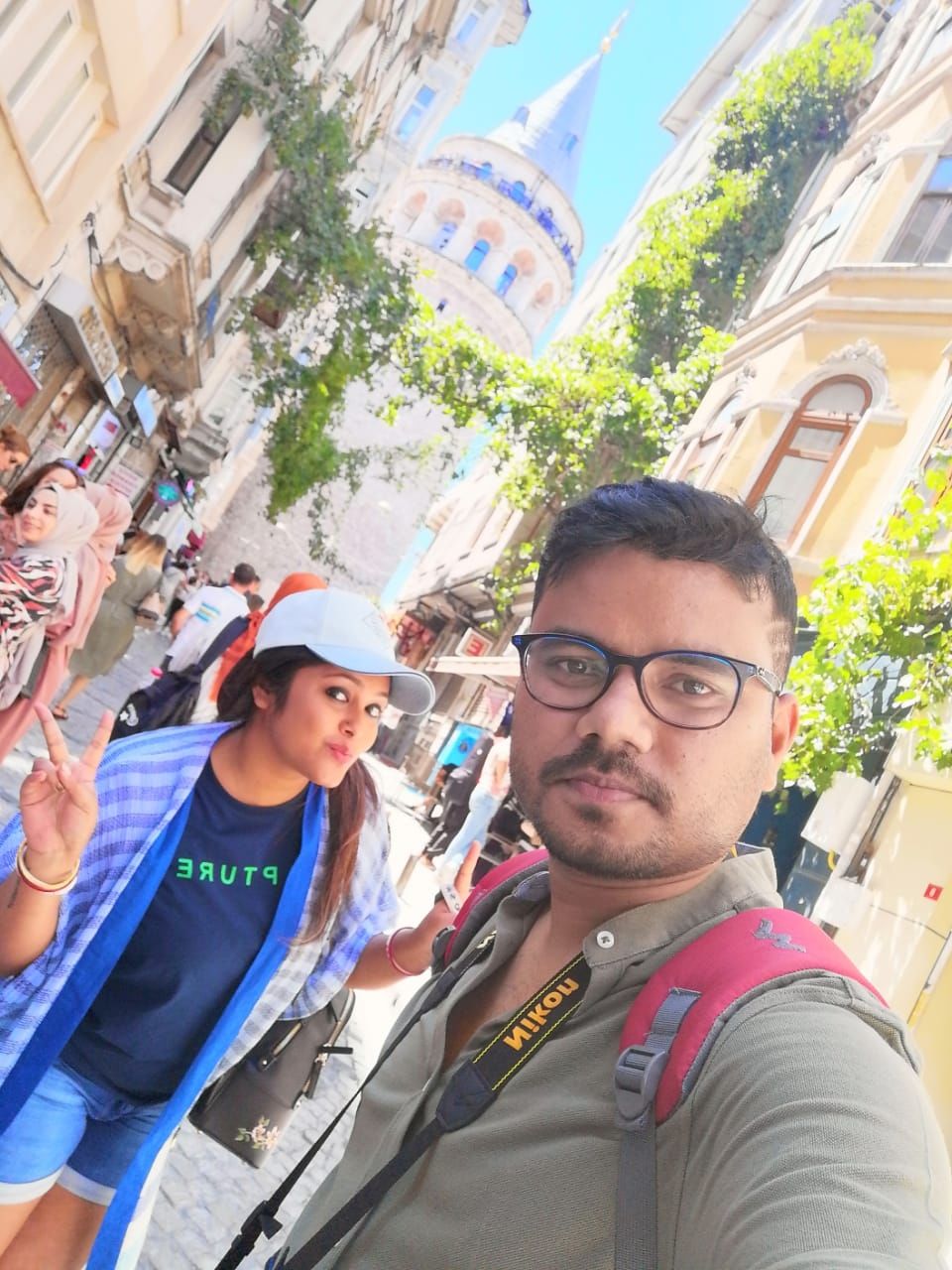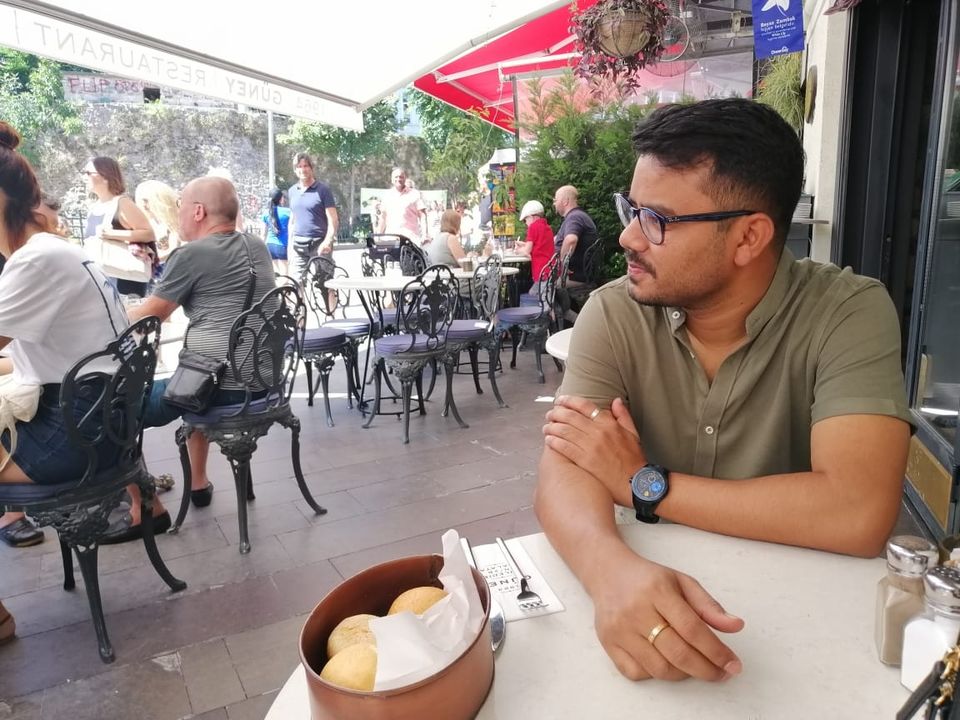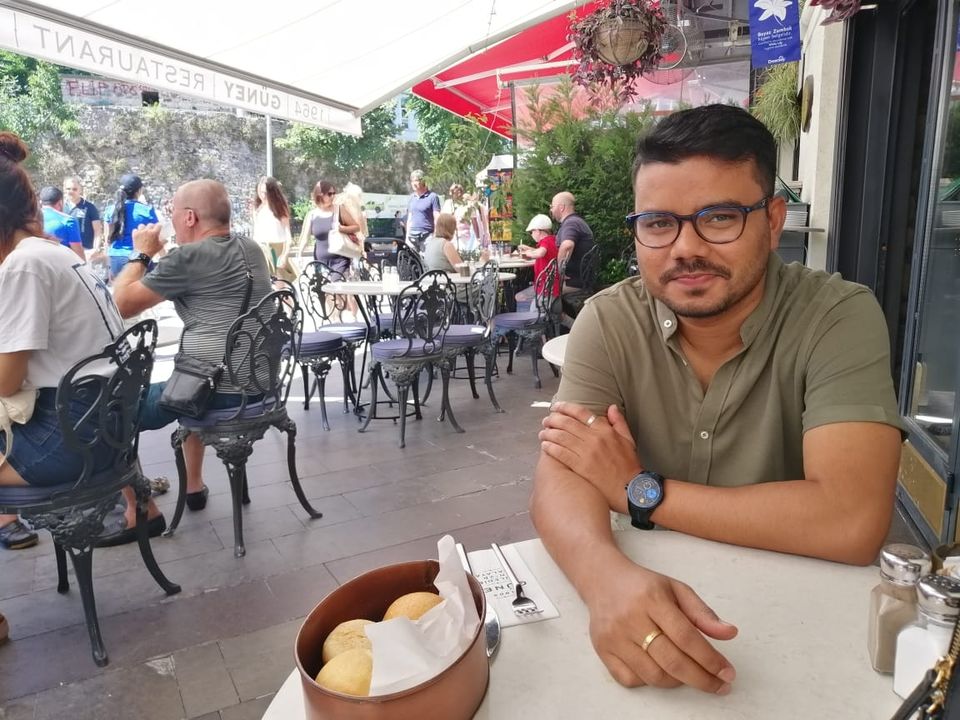 Bosphorus Cruise Tour :
As planned evening we went to Bosphorus Cruise tour, which took us around all famous places which were side by the Bosphorus. There are also Bosphorus Cruise tour with Dinner available which includes the music, dance, drink etc etc ..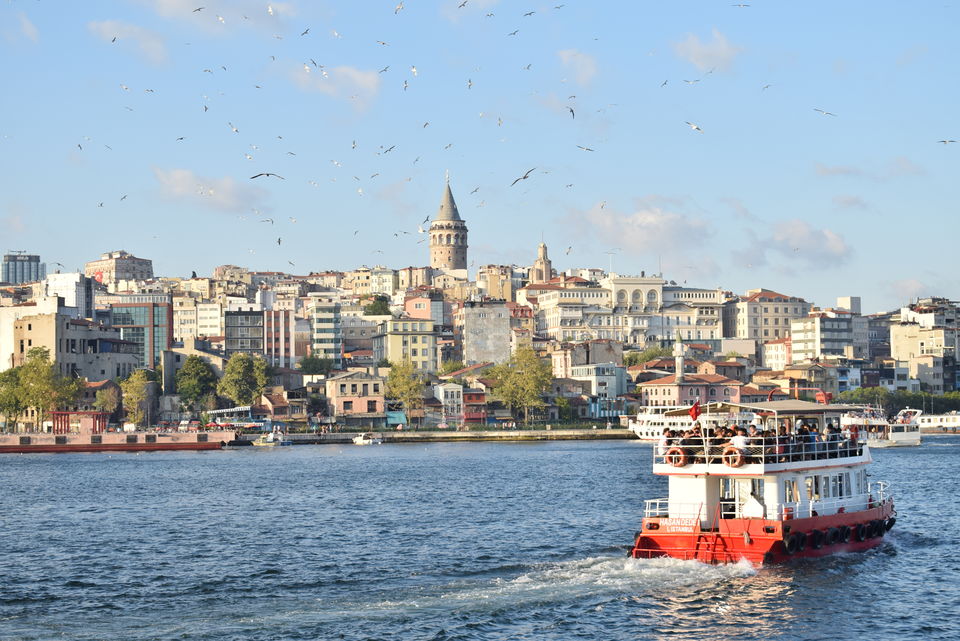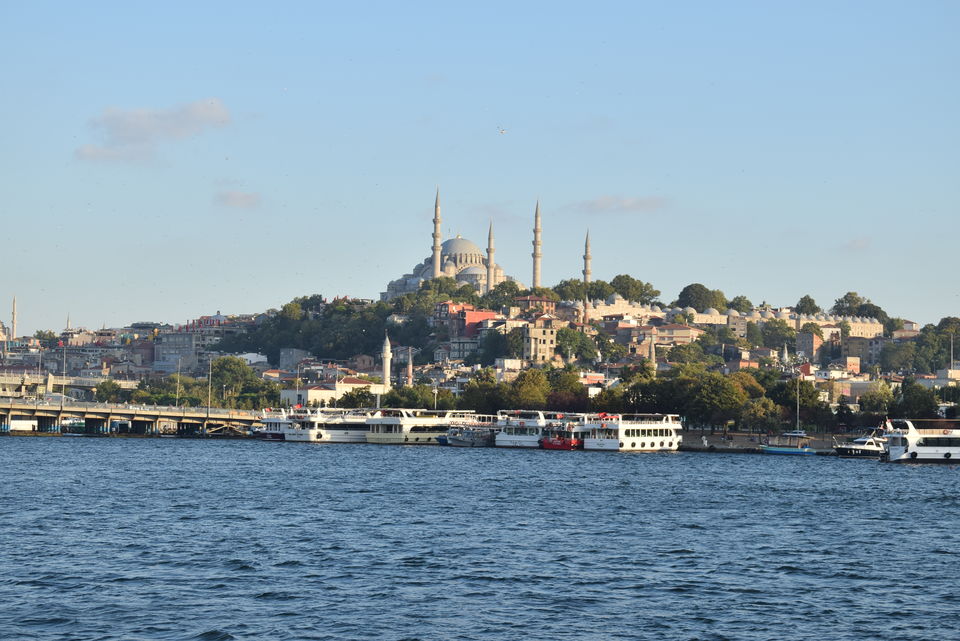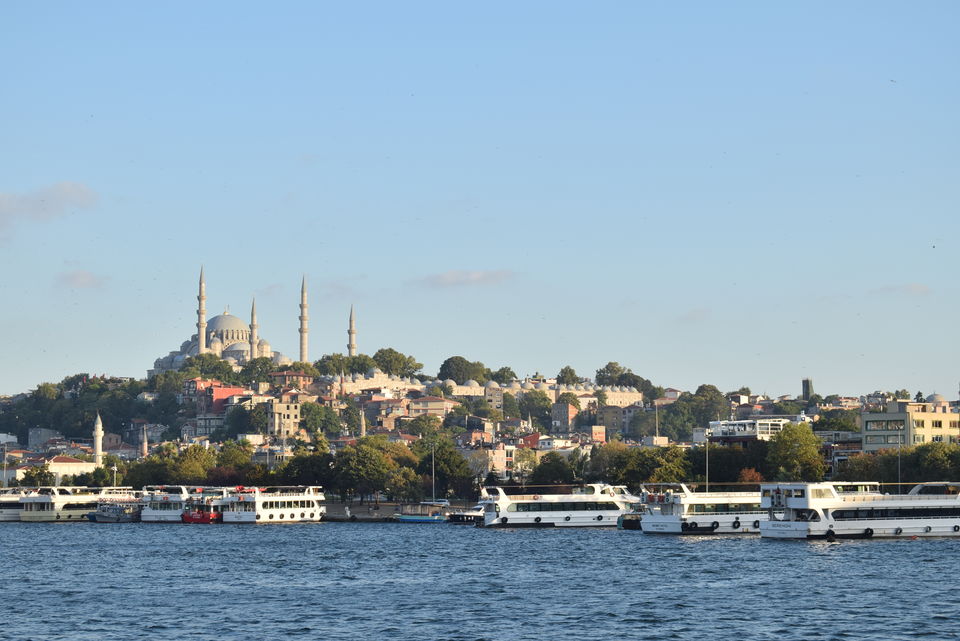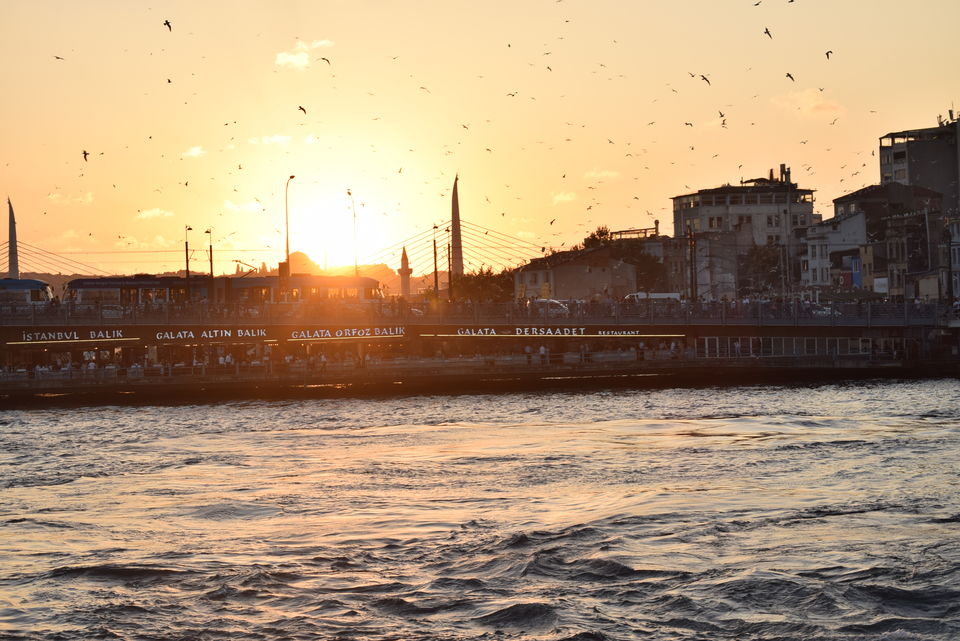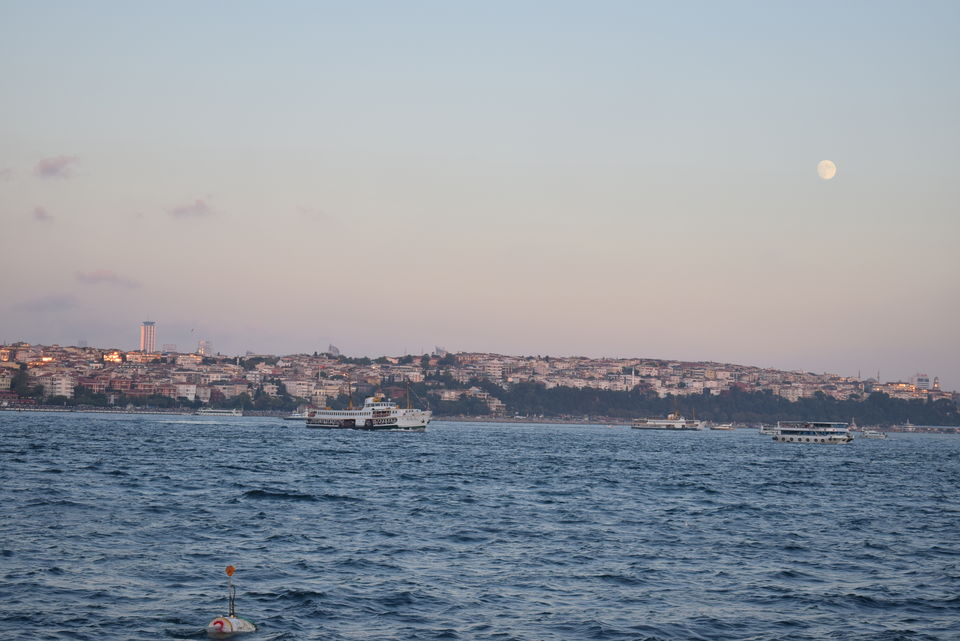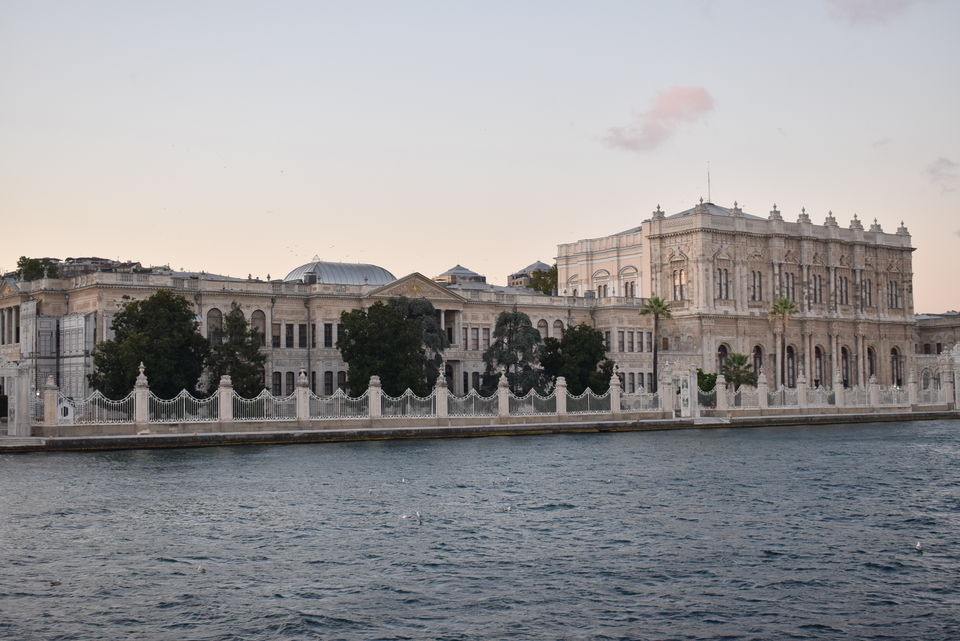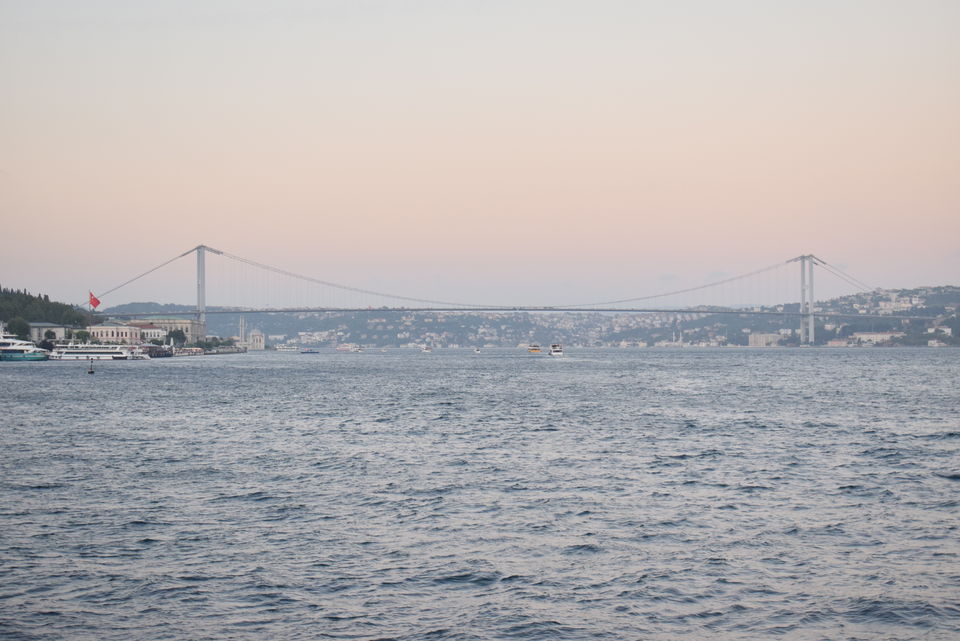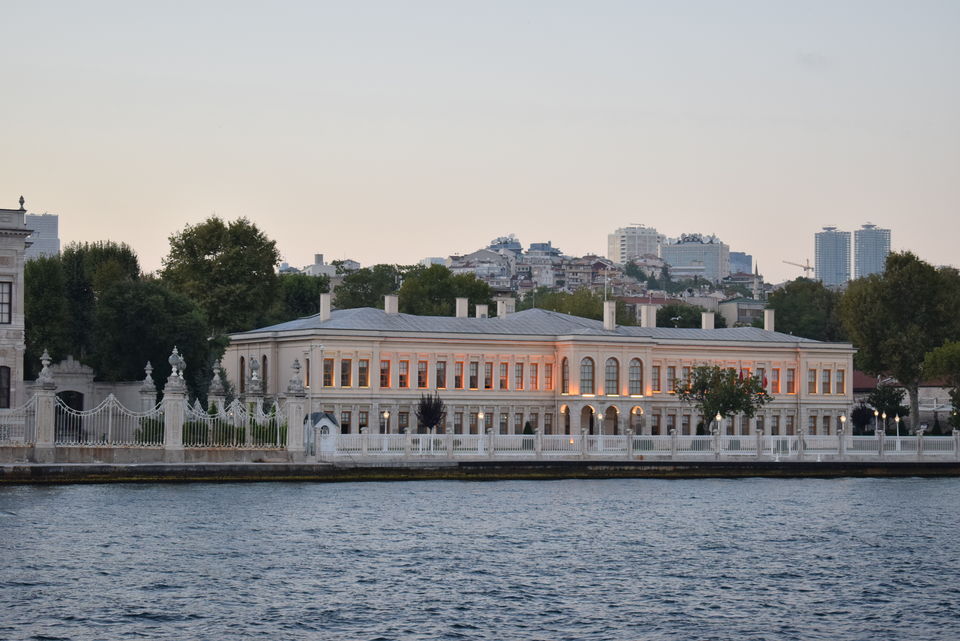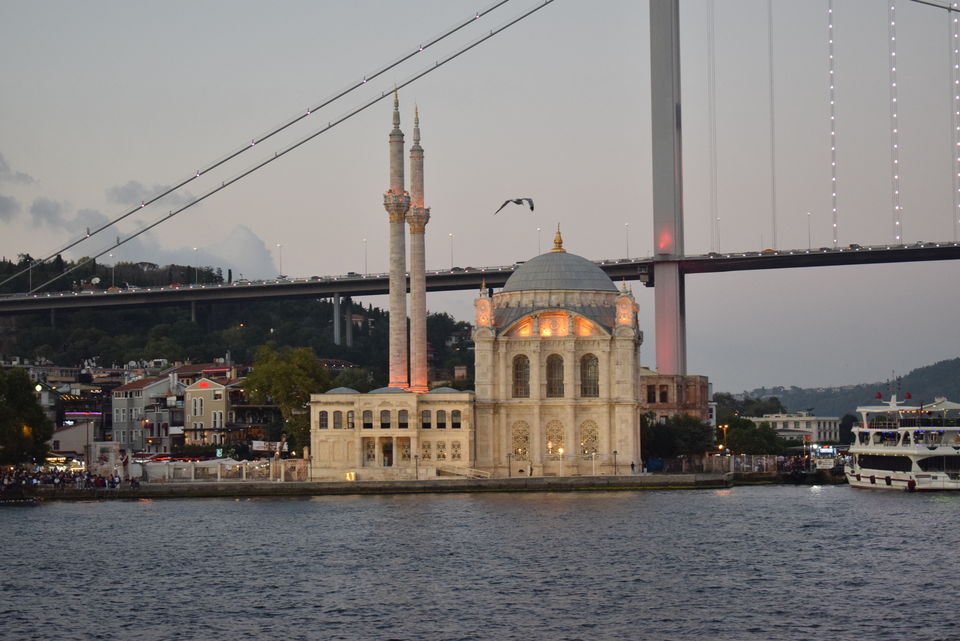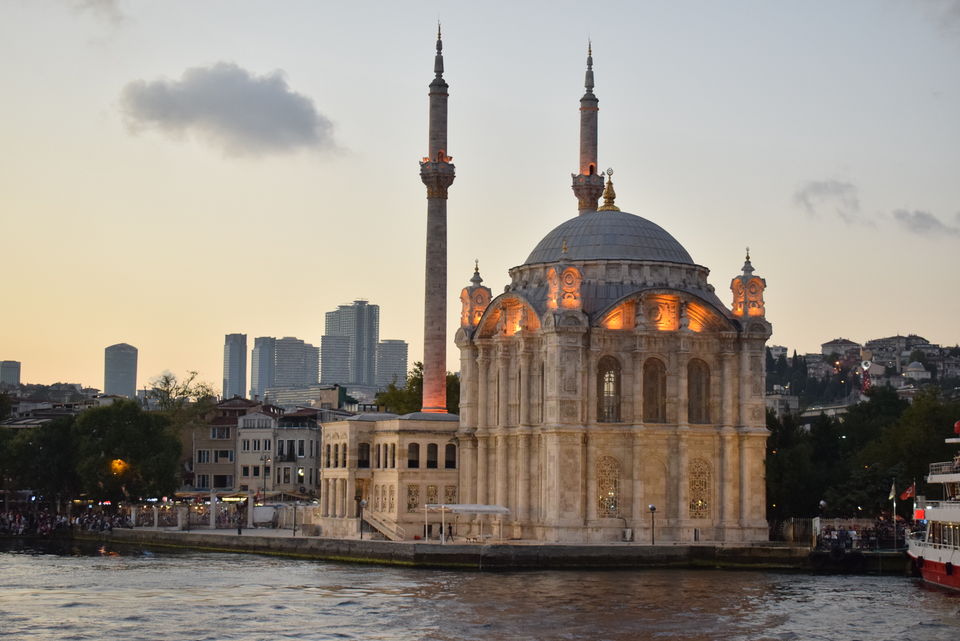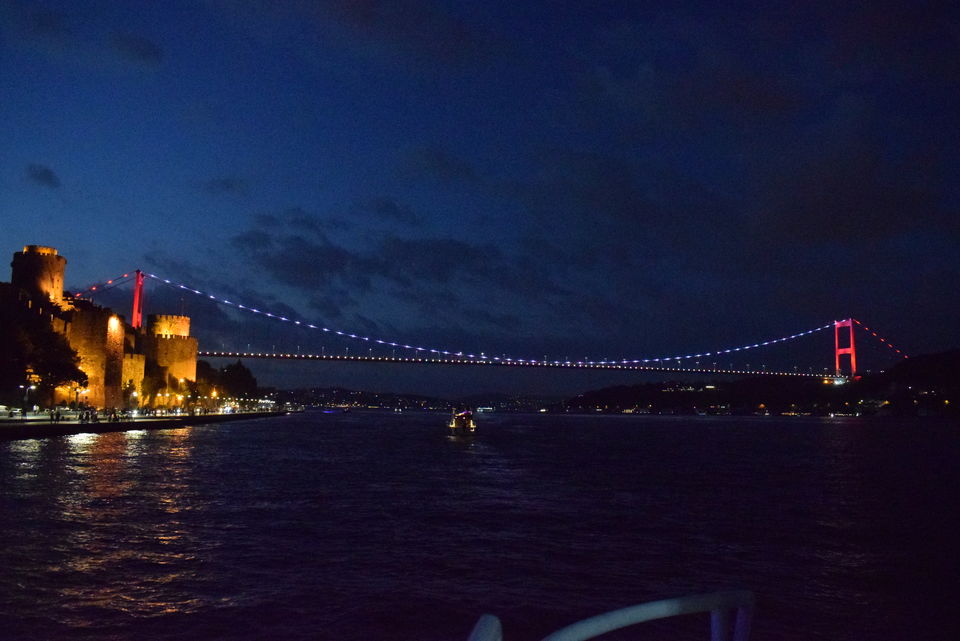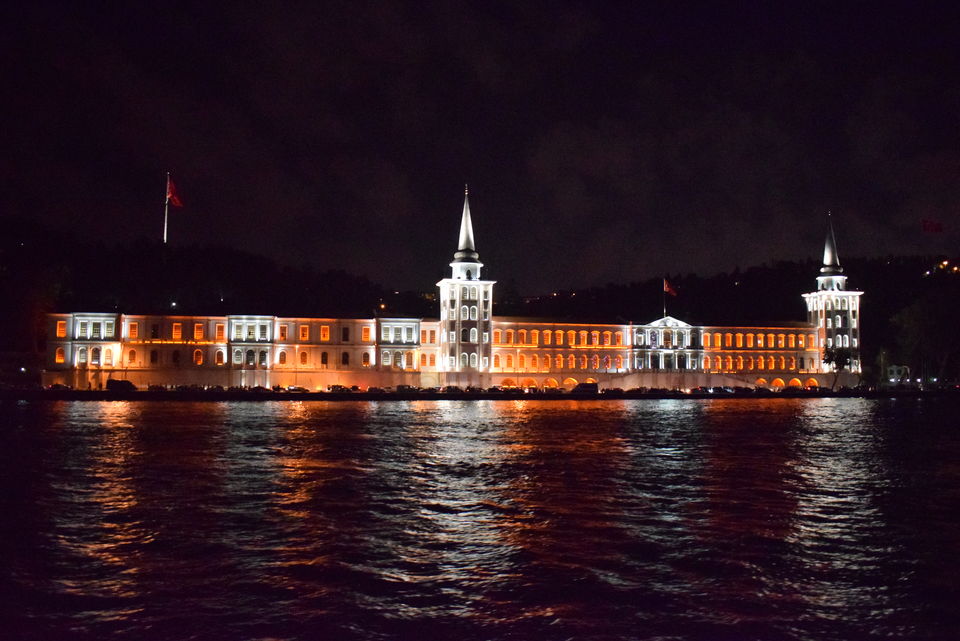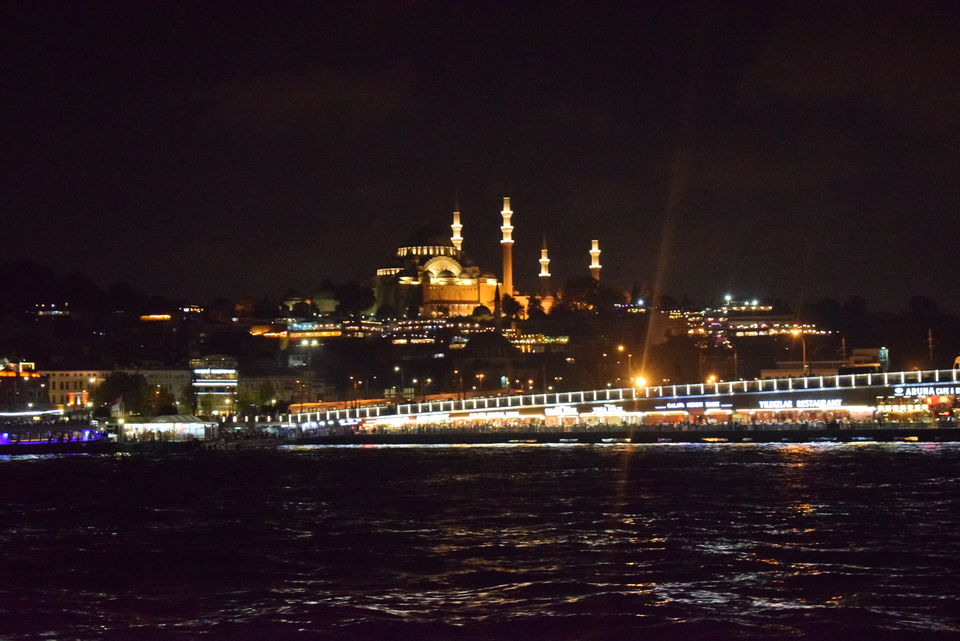 We tried food from multiple places in Istanbul and Burak is recommendable. You should try there once. You should also try the street food where are available almost everywhere. Food is not much expensive , but again depends on the place you are going in. On an average 50-70 lira would be sufficient enough per person.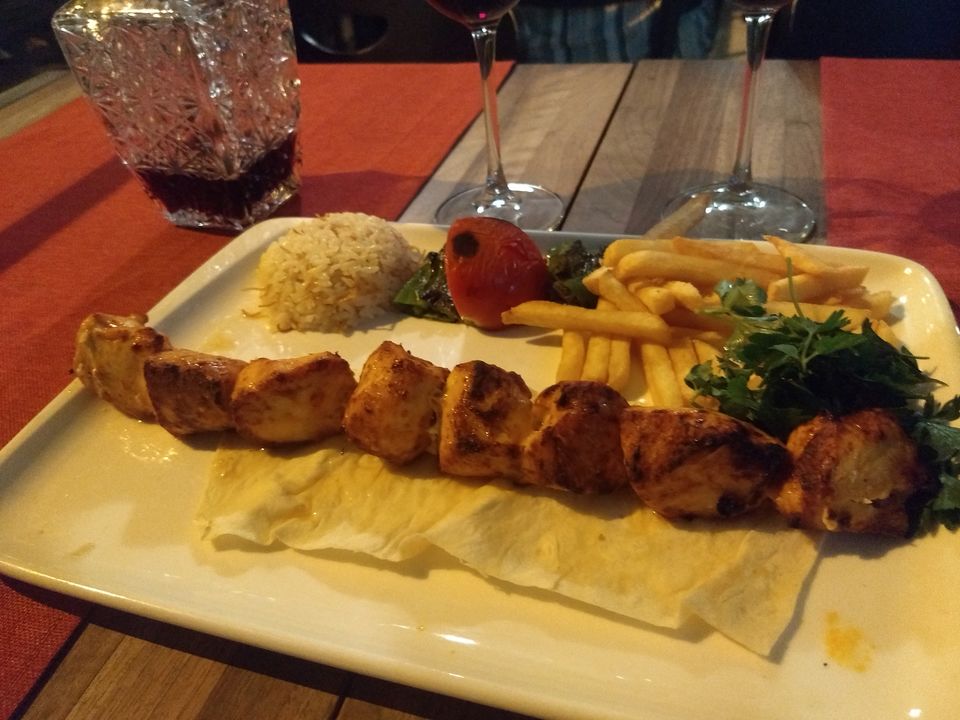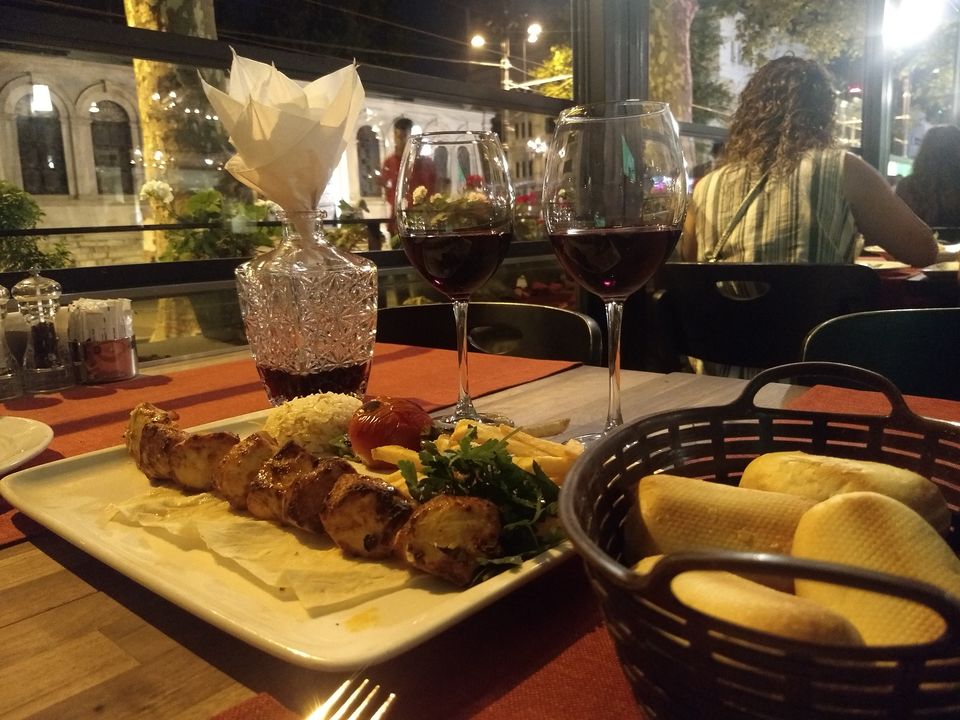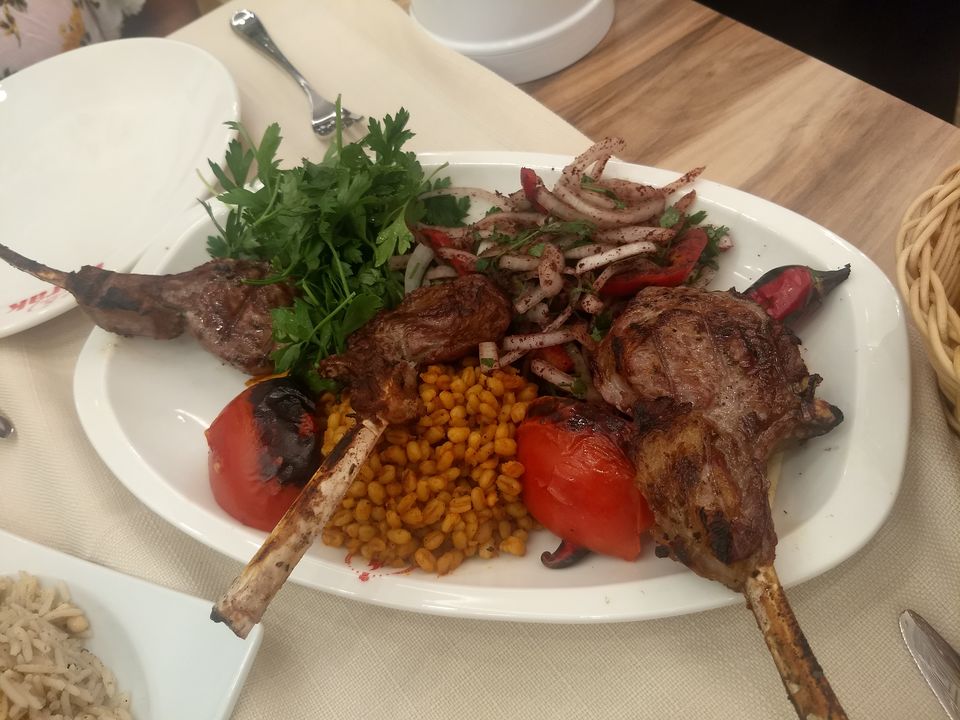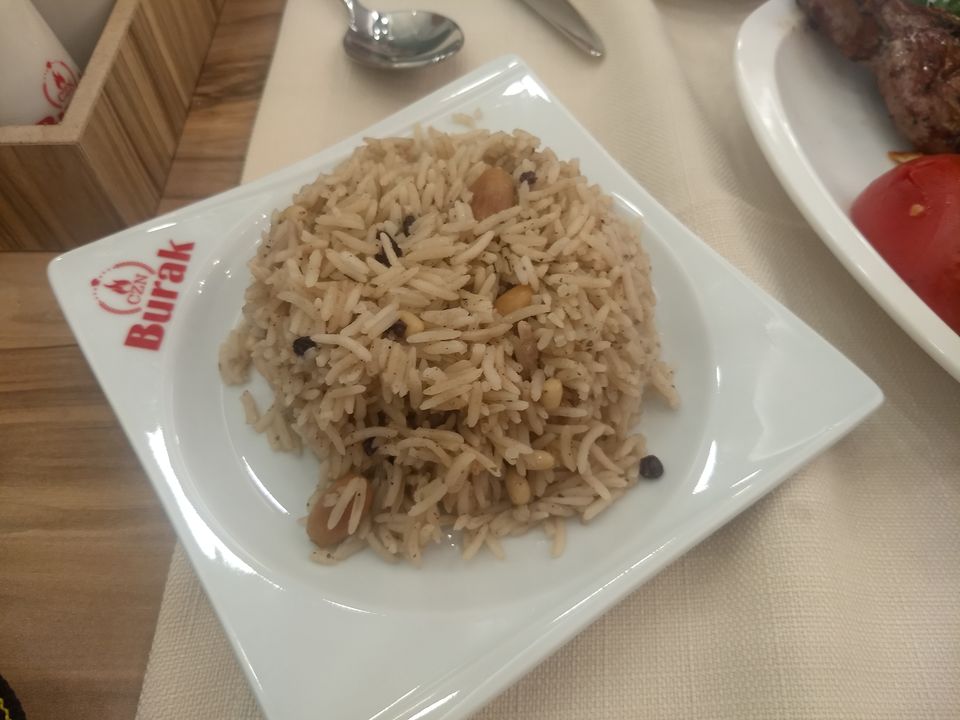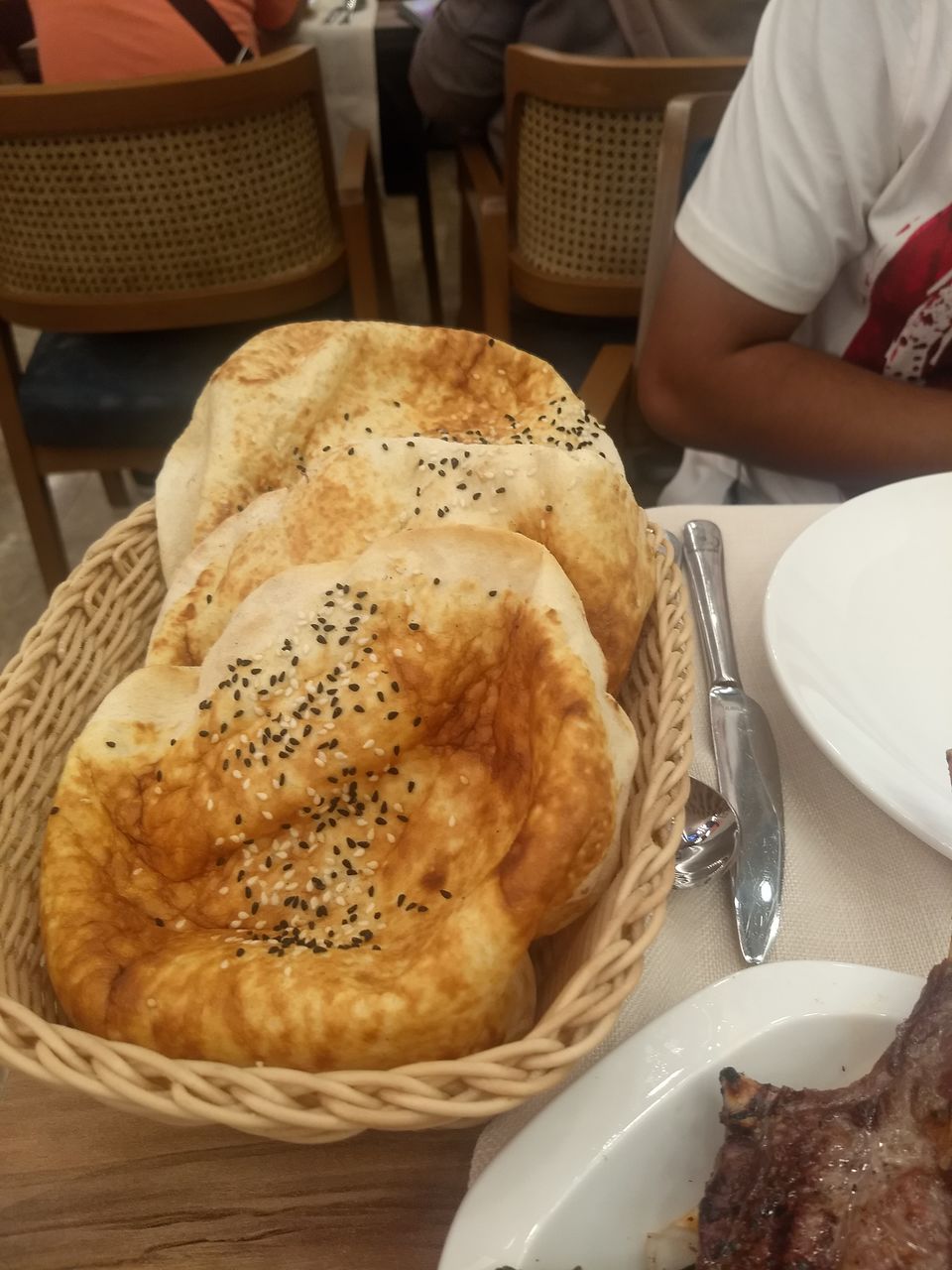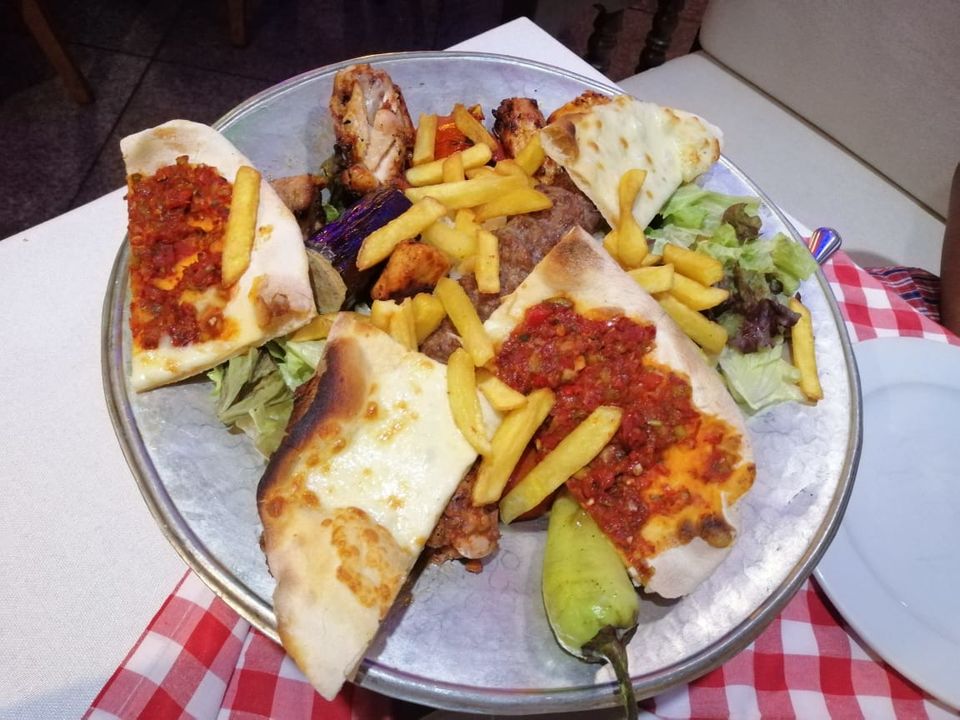 This is end of our Istanbul tour. Next day next city. 
Place : Cappadocia
We had our flight to Cappadocia from Istanbul Airport around 8.30 am. So we started from hotel around 5.30 am , took a taxi from outside which had costed us 120 Lira to reach airport. Remember there are two airport in Istanbul. Don't get confused. Again there are over night Bus available from Istanbul to Cappadocia, that also a very good & cheaper option to opt for.
We reached Kayseri Airport ( Around 85 Km from Cappadocia) around 10.00 am. We opted for shared cab which has been arranged by hotel only. Its very economical. They charged 8 Euro per person. Remember for Cappadocia also they have two airport, keep this in mind before booking. Eventually we reached hotel which is actually in Goreme city. Our Hotel name was "Kookaburra Pension". We loved everything about this hotel.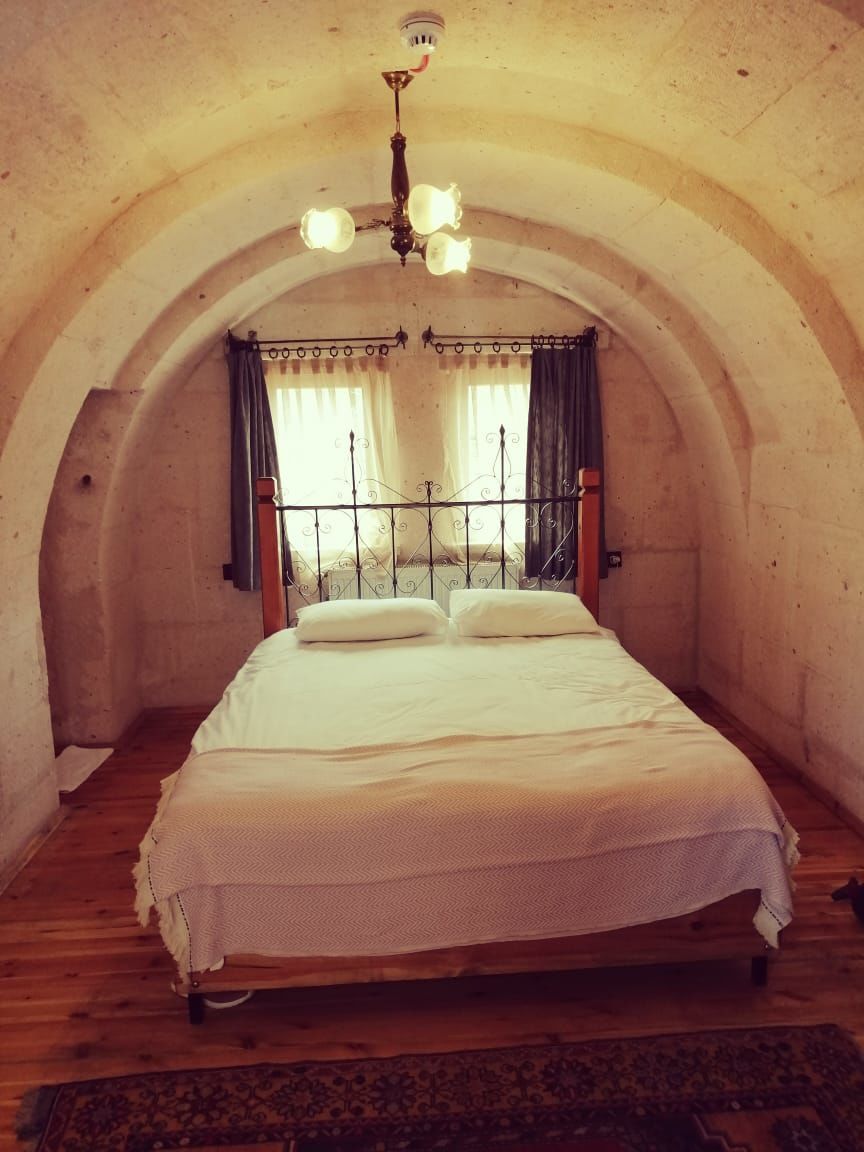 The main or probably only purpose to visit Cappadocia is Hot air balloon tour with such a view. Hot air balloon we had already booked though hotel which was planned for next day morning, and we were very excited about it. Price of Hot air balloon can be from 150 Euro to 300 Euro based on season and demand. So keep that in mind before booking. We got it for 180 Euro per person. But but but ….. unfortunately due to bad weather our hot air balloon got cancelled and we were like :( :( :( :-(......
Anyway we didn't have any other option rather than exploring the Cappadocia City itself. We got almost every information about the tour and city from Hotel itself. There are two kind of tour they offer. RED and GREEN tour. RED tour was charging for 30 Euro per person and GREEN one was for 40 Euro. We have booked for GREEN one for next day morning as it was full day tour.
This evening we thought of exploring Goreme city. So we started by walk. We went to View point from where you can see entire city at a glance. We spent our evening till sunset over there only. Temperature in Cappadocia was bit hotter than Istanbul.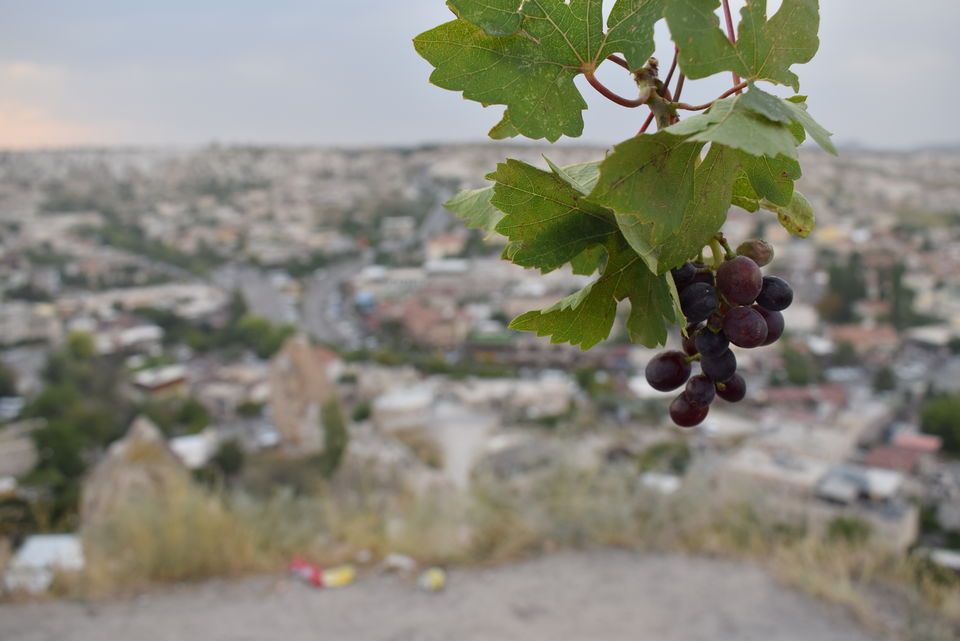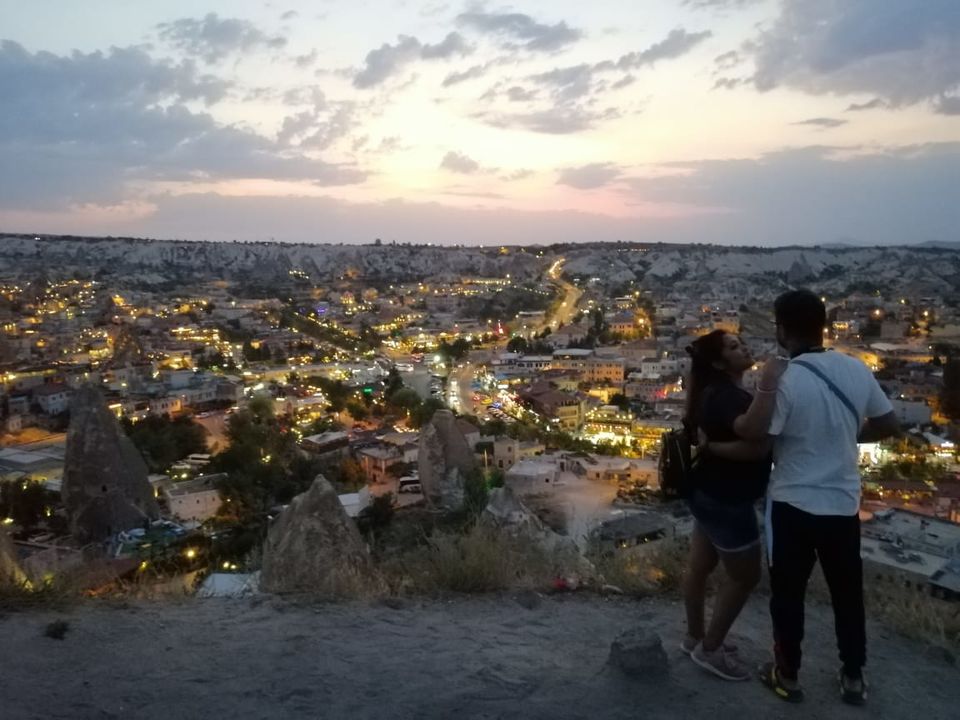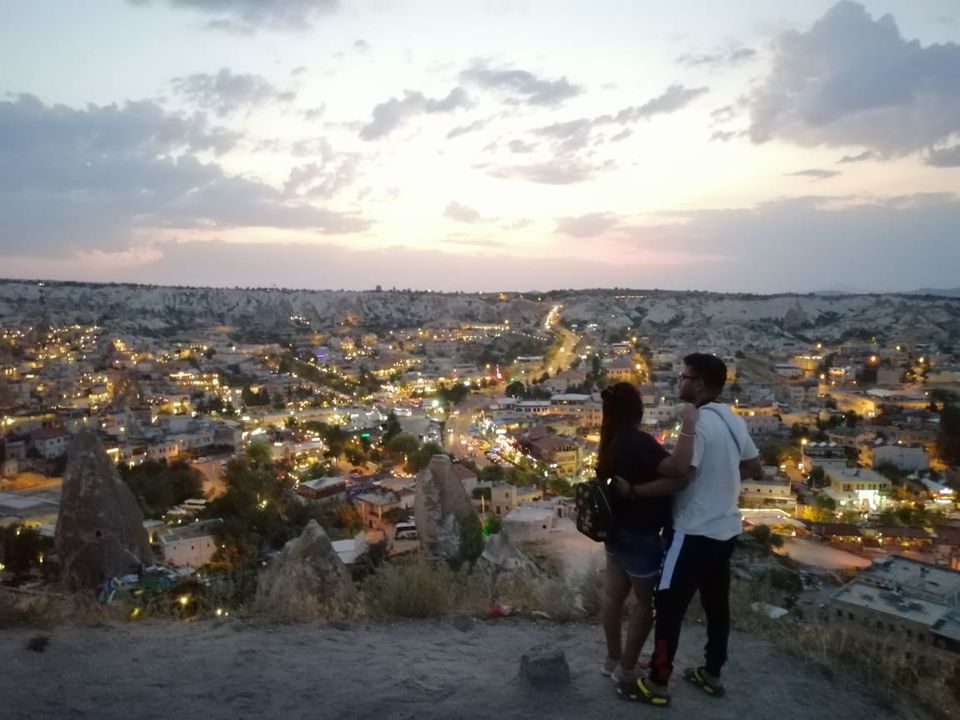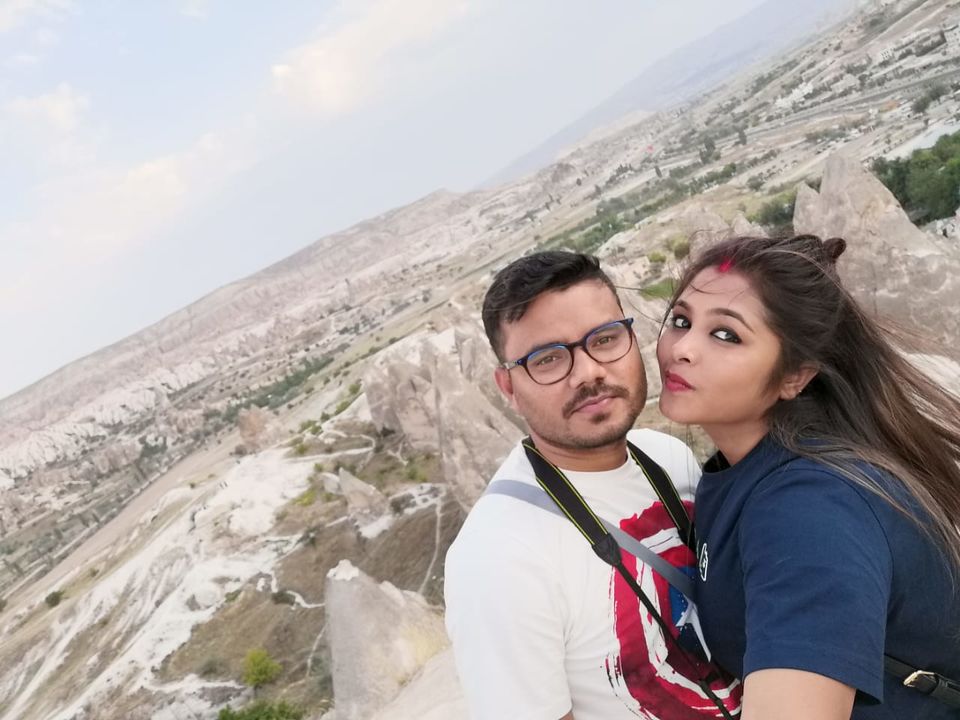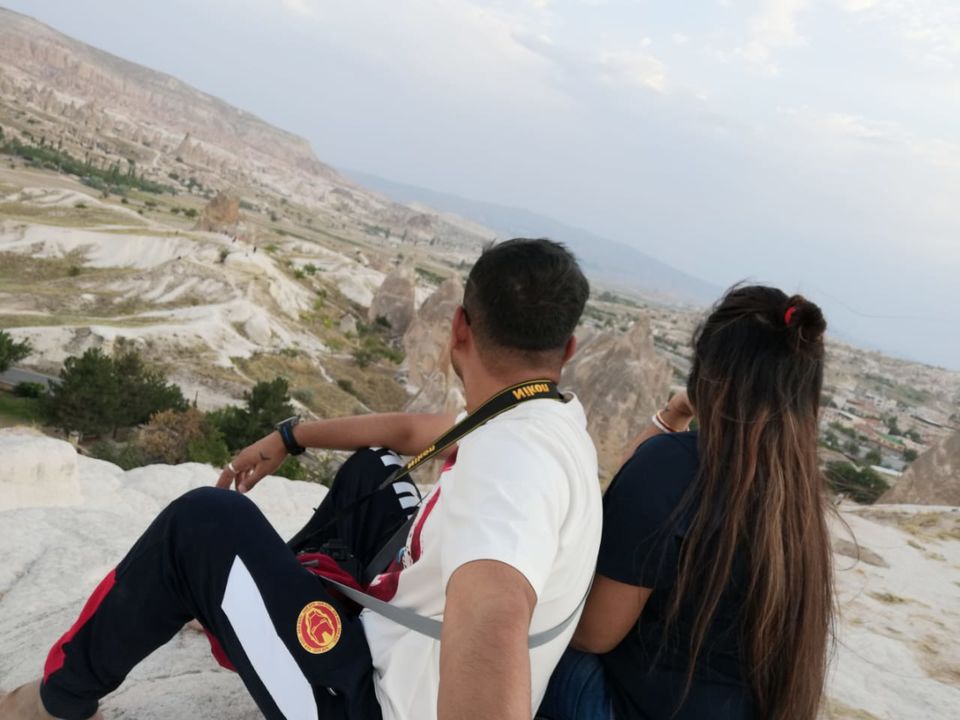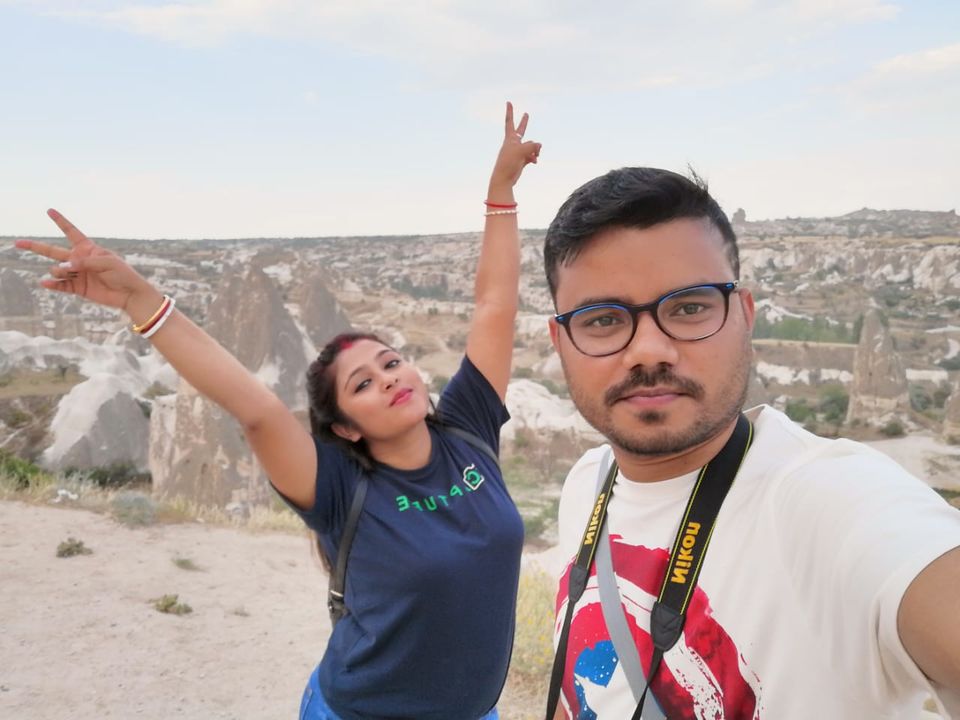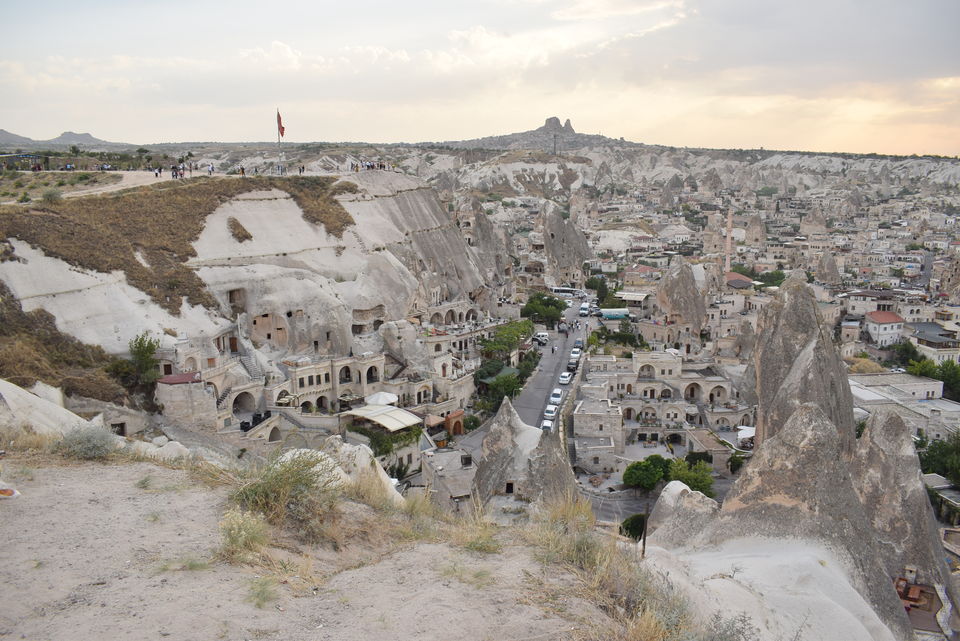 We both were sad due to cancellation of our Hot air balloon tour, so to compensate this we decided to have a fine dinner at a fine restaurant. Good Food can always swing your mood. :) There were a Rooftop restaurant (CARUS) with such a wonderful view. Though it was very expensive but it was worth it. Cappadocia is also very famous for their Fine WINE. So we tried their finest WINE as well. 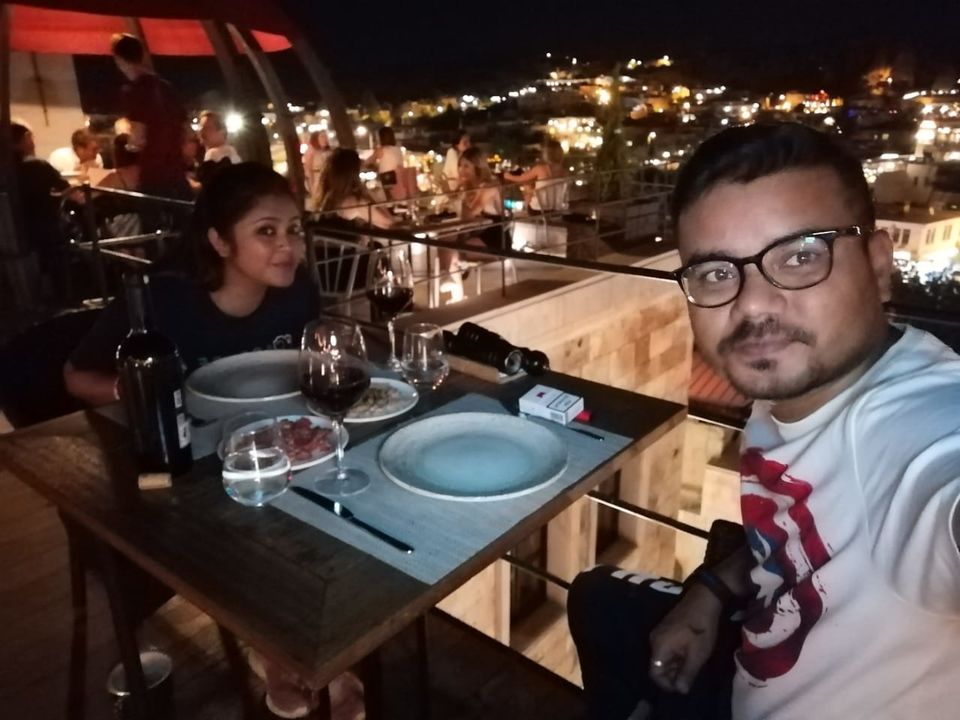 Place : GREEN Tour & Turkish Bath.
From hotel only they had booked GREEN tour for us. They picked us from hotel around 9.30 am. OMG this GREEN tour was worth enough. We were very happy that we have gone for GREEN one. We have seen some wonderful Caves, Castle, trekking,hiking and Underground City.
Once upon a time Cappadocia had huge number of Volcano. Lava from Volcano and natural effect has made these fairy chimneys. We don't think we could have got such view in any other part of the world. Caves which are being made by the human kind it has some special feature. During summer when outside temperature is 30 C then inside its 15 C only and during winter when outside temperature is -15 C then inside its 10 C only. So it was very comfortable for the people who were staying there. Now there are no active Volcano available in Cappadocia, but some portion still has hot Lava available inside. Due to that some place you will find hot spring water.
Then we went for a 4 km long trekking and more than 1000 steps hiking. Trekking was through the forest nearby river flowing water. Then we had lunch at a riverside restaurant.
There are more than 300 underground cities available in Cappadocia. But only 5% of that had been recovered and some of them are open for visitor. There are some underground cities which are 18th floors. The one where we have entered we could only go down till 8th floor. These underground cities were so well planned with proper rest room, kitchen, Ventilation path, food storage and even they had graveyard as well. We returned back to our hotel around 7.00 pm.
Opss ! How can I not mention about our great tour guide (Ramsay) and driver (Musthafa). Such a wonderful people we came across. A big thank you for their services. 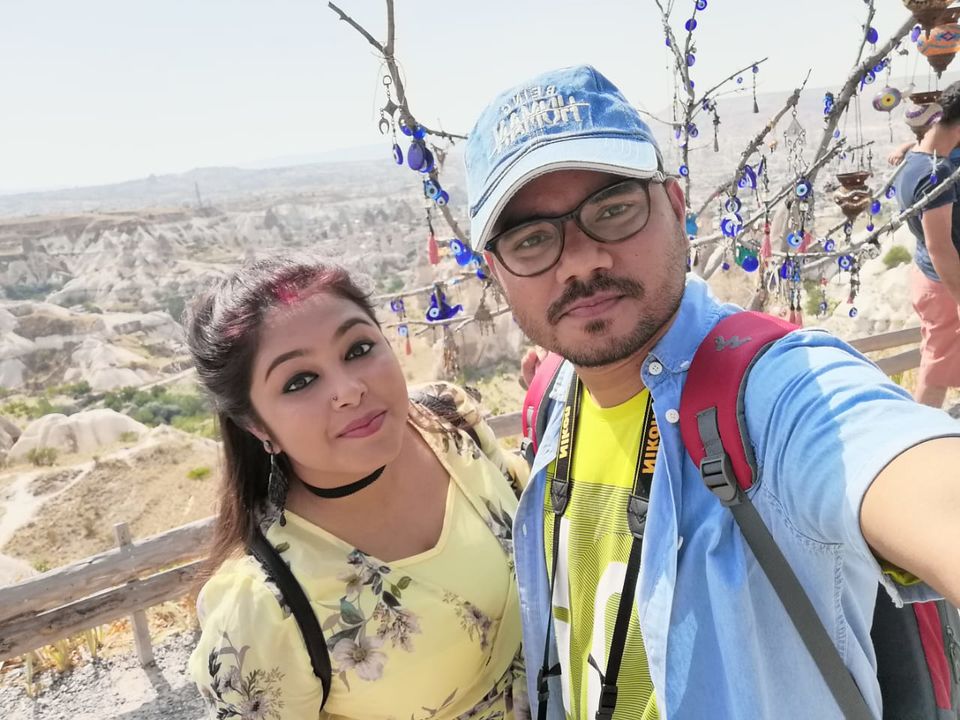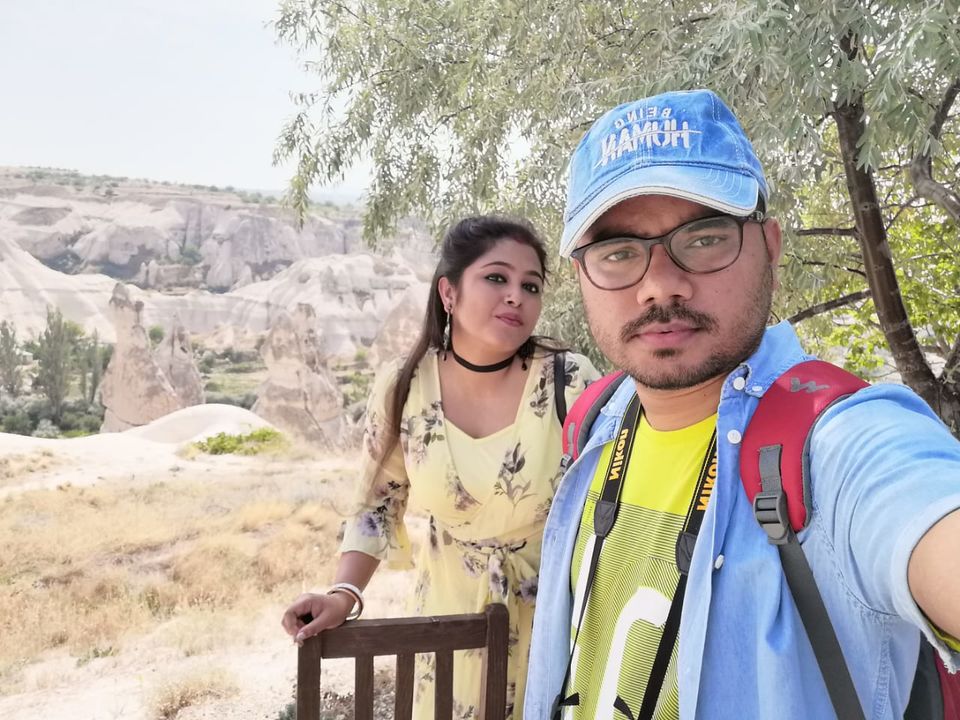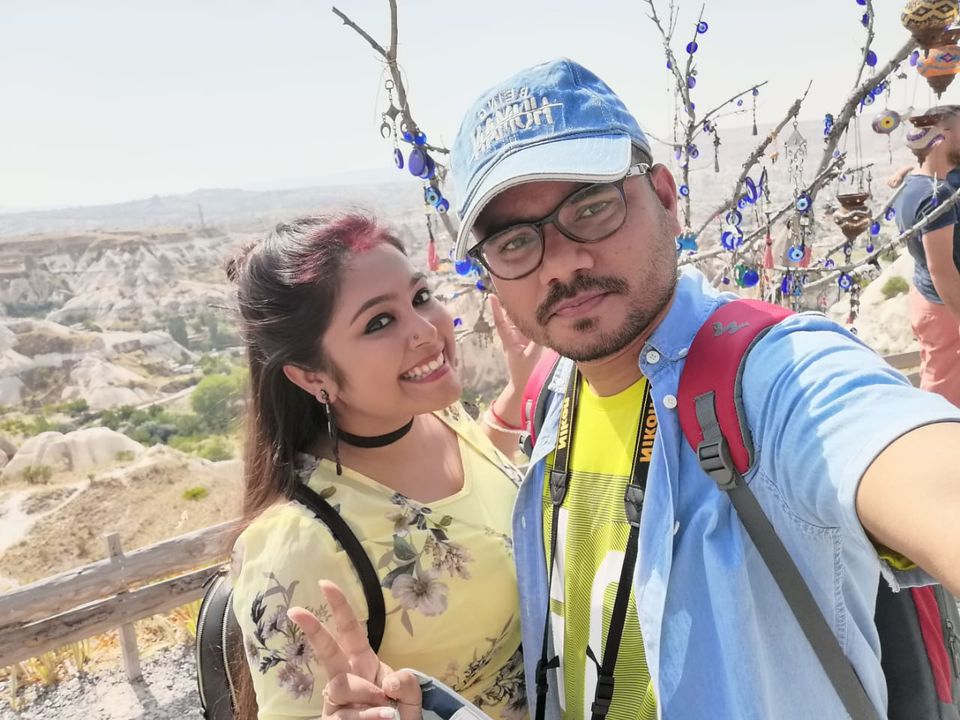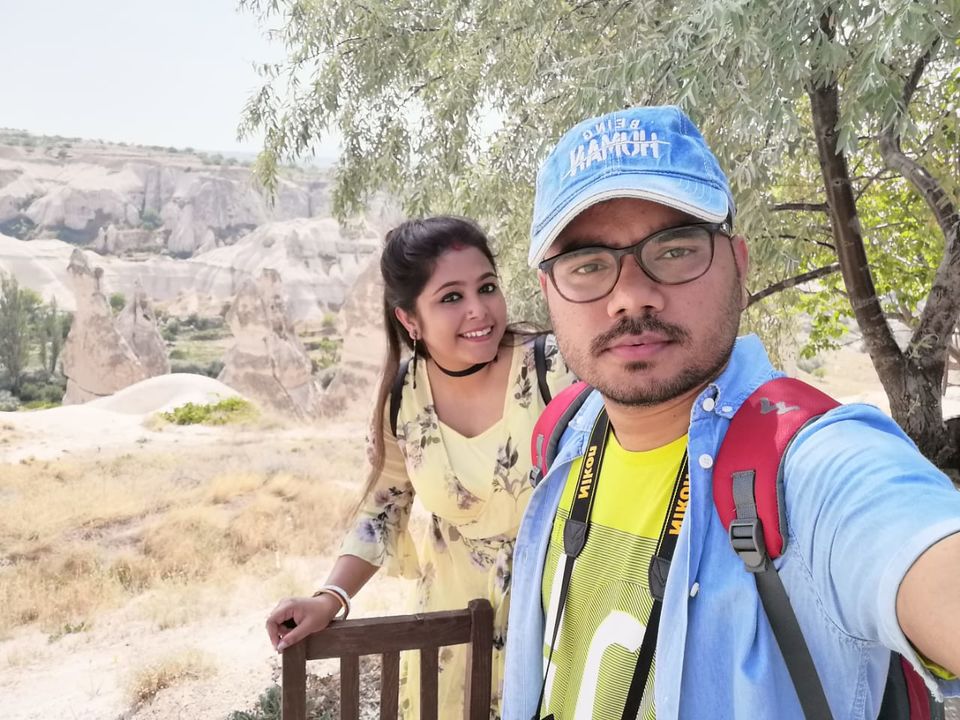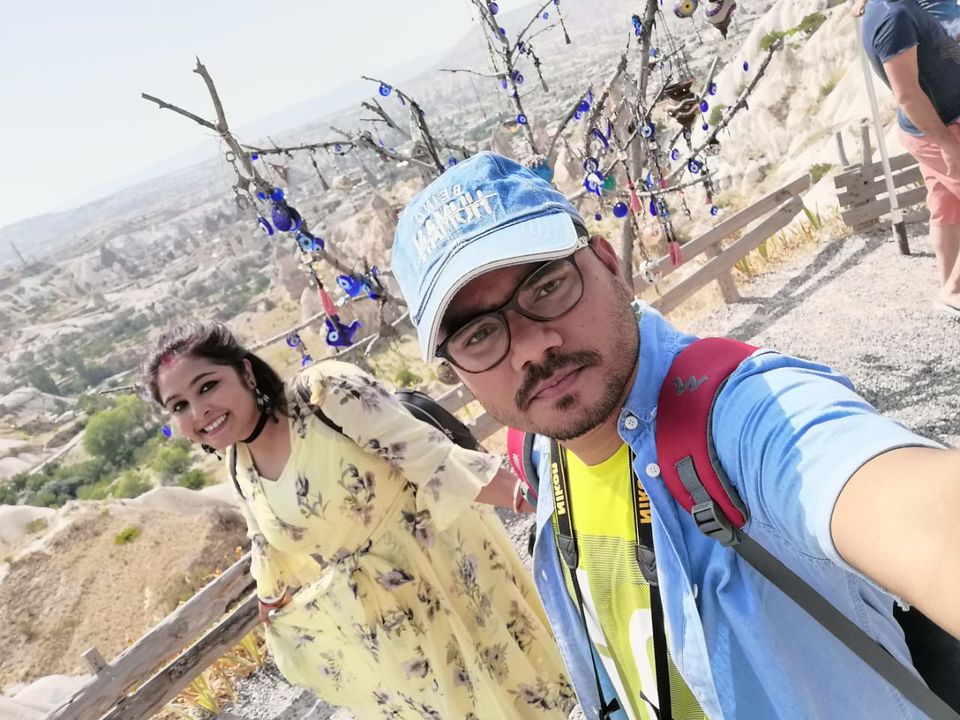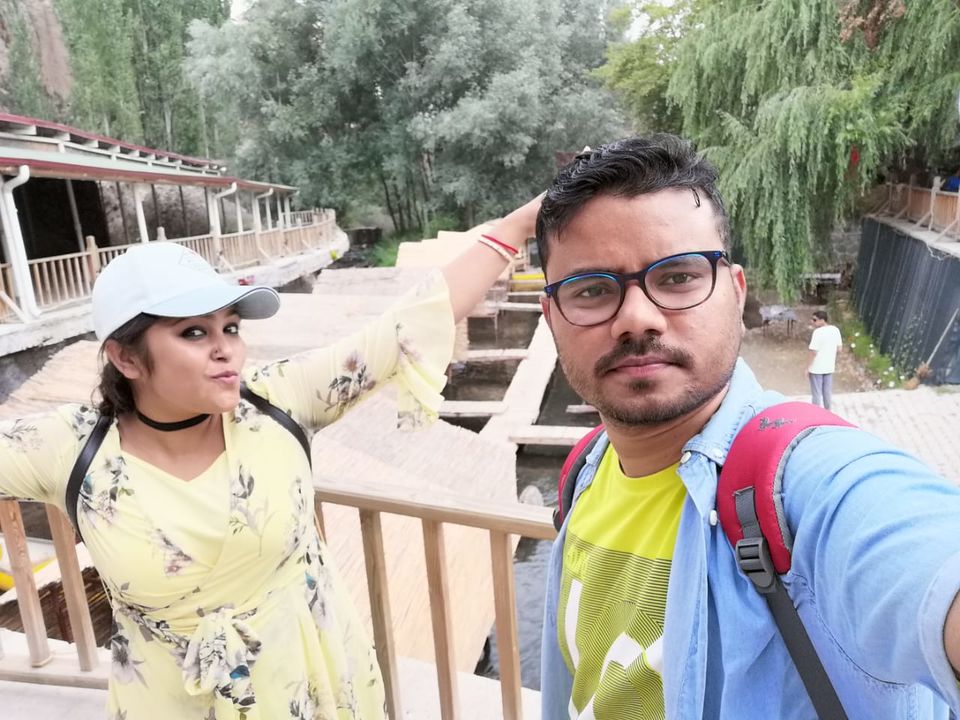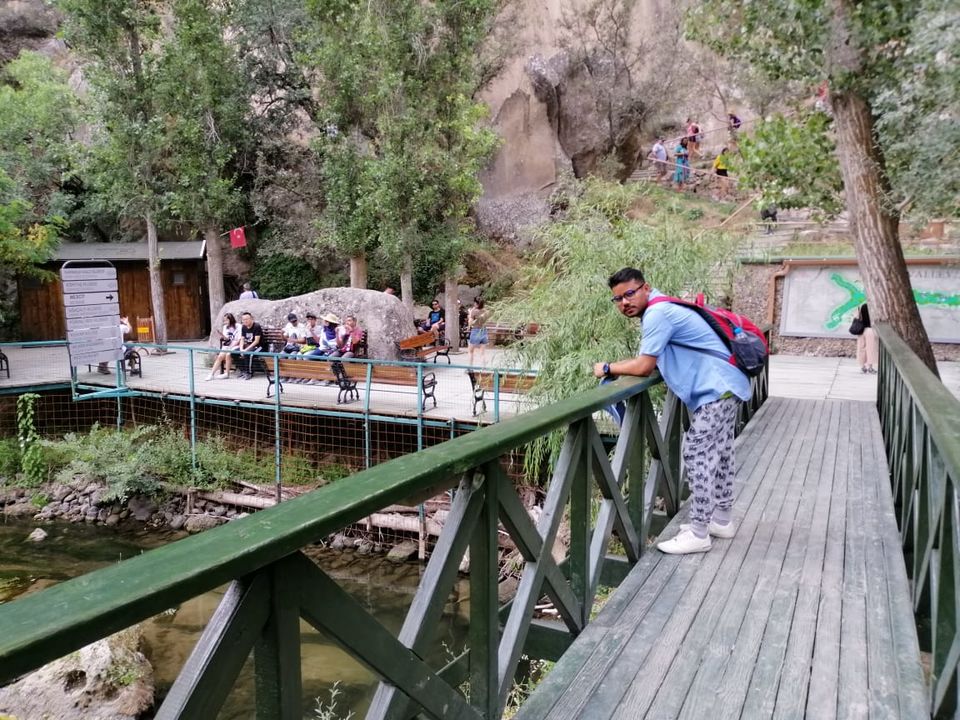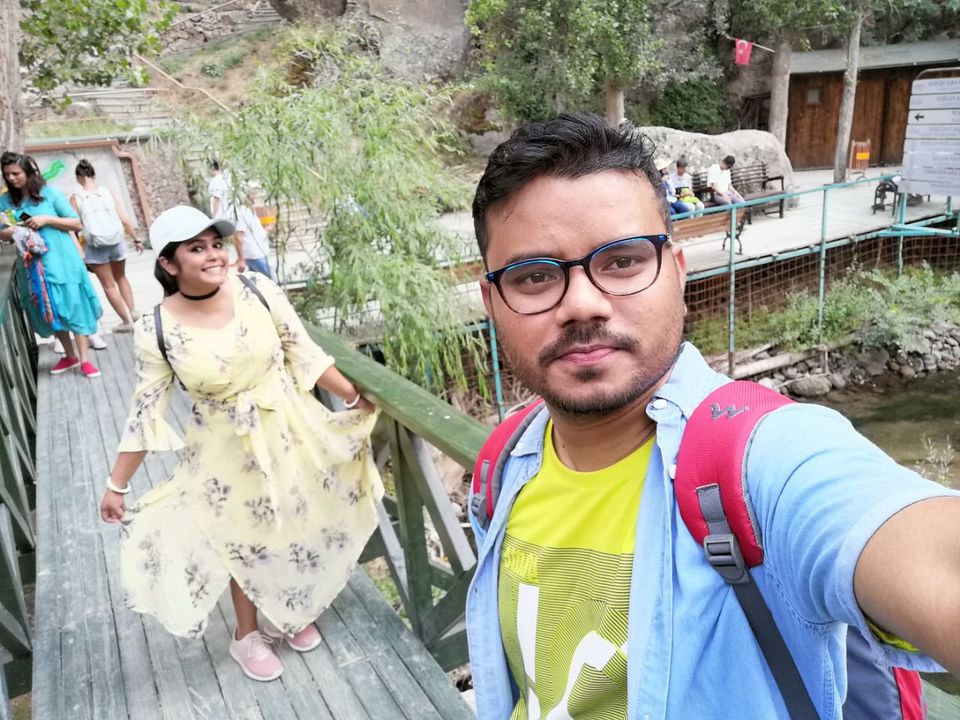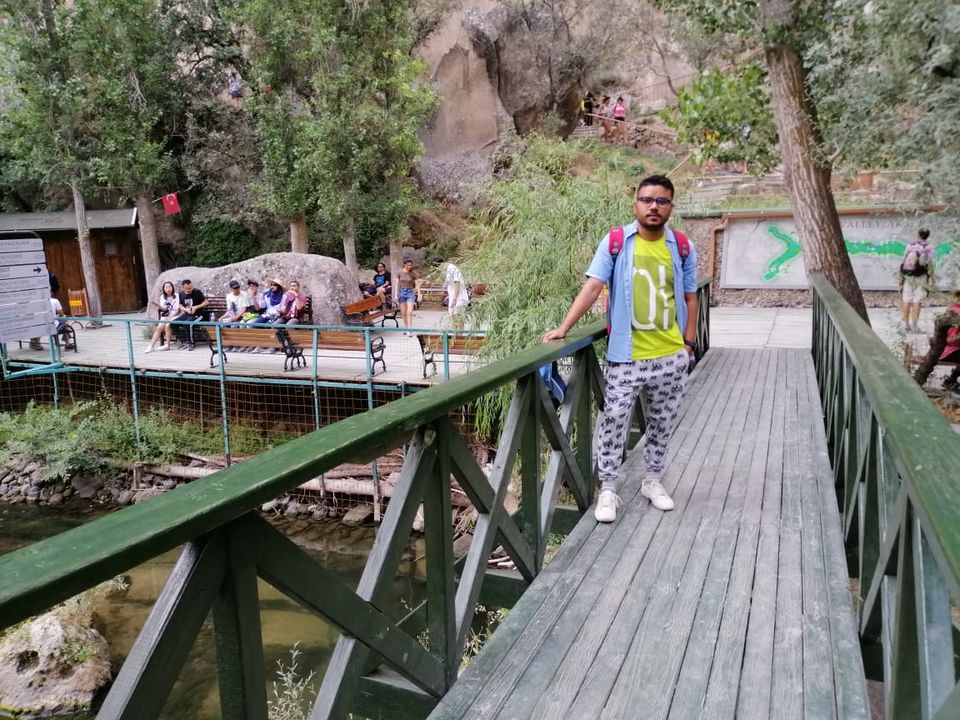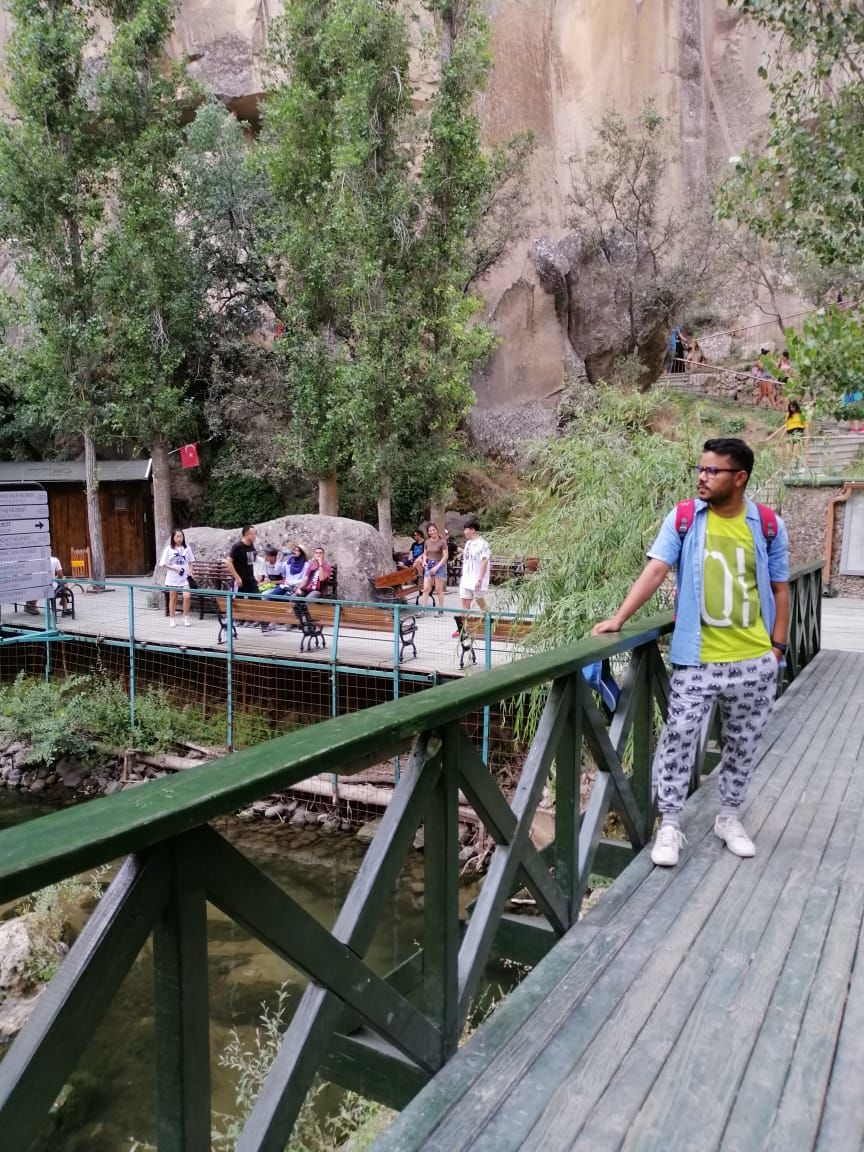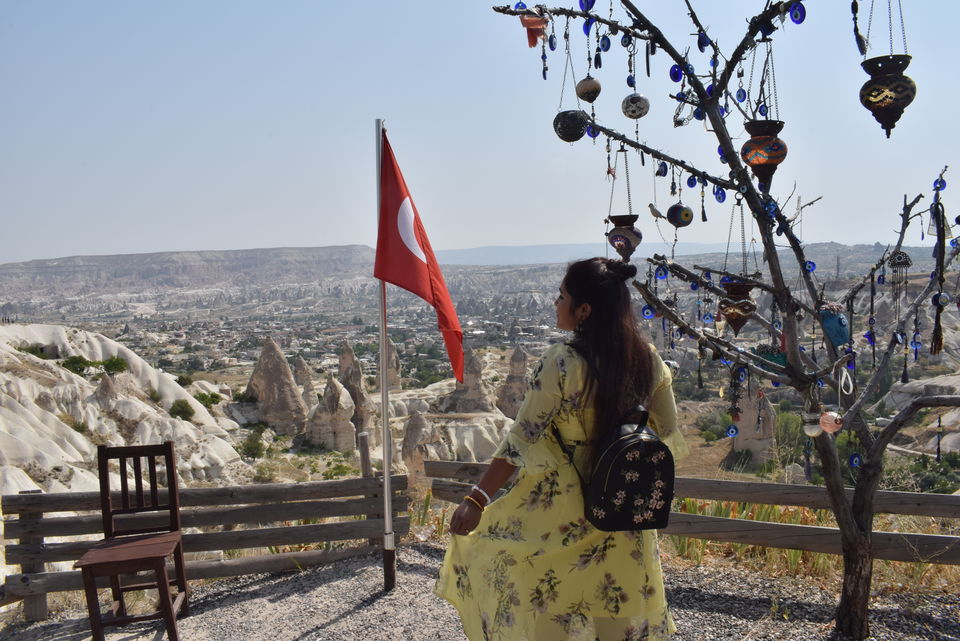 Turkish Bath (Hammam):
Now the final touch of Turkey, without that our trip would not have completed, that's Turkish Bath or Hammam Bath. Hammam bath was like a feather touch to our tour. Again we already had booked it for two of us and we directly went there to have our Hammam bath. They charged for 75 Euro per person. Our package was for 90 min. We would suggest to take the Hammam bath from Istanbul itself as it would be much cheaper there.
Stay well and see you in next trip. 
Follow us :--
Instagram : @we.unsettled.soul
Email: Sudipta.chowdhury77@gmail.com
Facebook Page: @capturedbypujansudi
Frequent Searches Leading To This Page:-
all inclusive holidays to turkey cheap, cheap holiday package deals to turkey, cheapest turkey tour packages from india, turkey tour packages from india 2020, turkey greece tour packages from india, top turkey tour packages with price