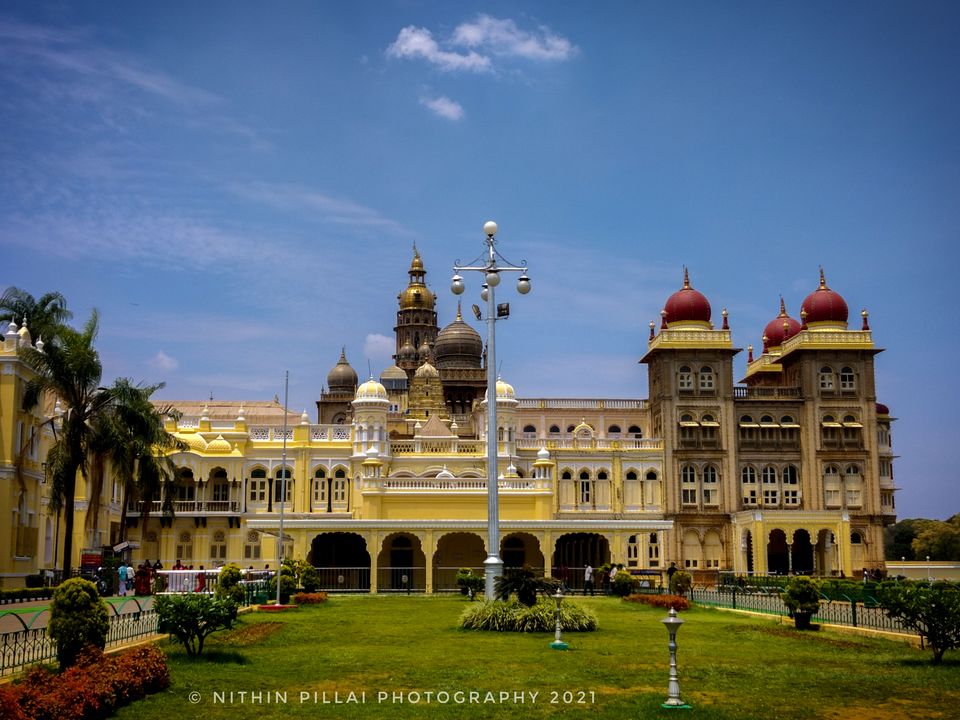 Mysore Palace, Karnataka
Mysore Palace is the central piece of Mysore's attractions. The sprawling Mysore Palace is located in the heart of Mysore city. Rather the roads out of Mysore city appears radiating from the palace.
The interior of Mysore Palace is richly carved, intricate, colorful and architecturally thrilling.
It is from this palace the erstwhile rulers , the Wodeyars, ruled the Mysore Kingdom (see Maharajas of Mysore ).
Though Mysore is often referred to as the "City of Palaces", the term Mysore Palace refers to the largest and the most opulent of all its surviving palaces located in the city center, called the Amba Vilas Palace.
Mysore Palace history spans for more than 500 years. But what you see now in Mysore is the modern palace built in 1912. As mentioned earlier the first palace was built during 14th century by the then Wodeyar kings.
The central portion of the palace is a huge court open to the sky. Beyond is the royal Marriage Hall (Kalyana Mantapa ) , the most awe-inspiring portion of the palace. The five storied tower of the palace makes a majestic dome over this hall.
The walls along the corridors are decorated with oil paintings of royal themes. A host of ceremonies and festivals of the bygone era is depicted in these painting in all its vividness and details.