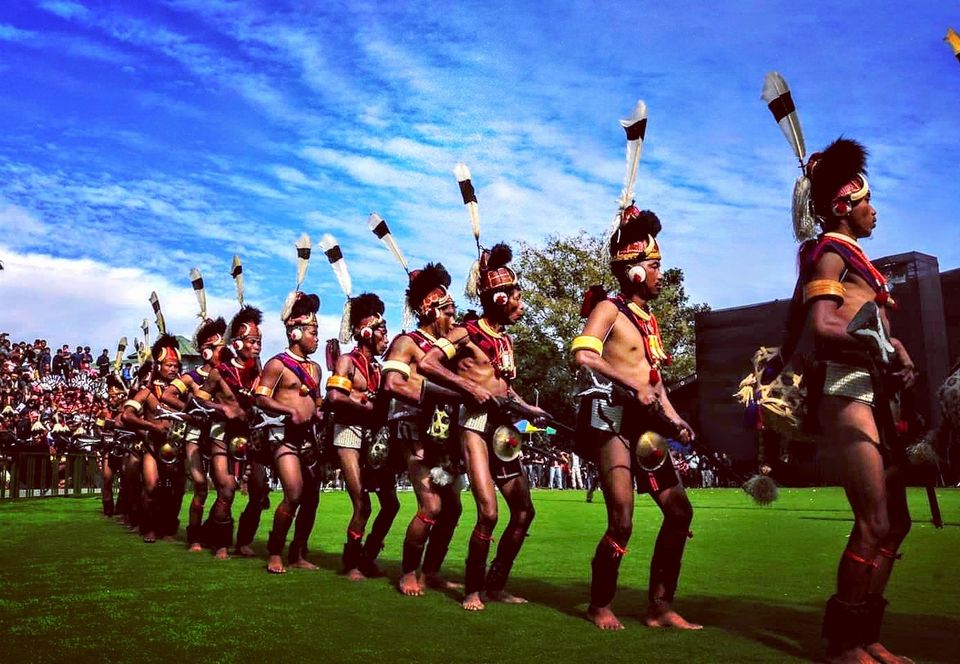 I always thought about travelling down to north-east is fun and exciting. But little did i know, that it is all about the beauty and warmth of people in one of the beautiful north-east states of India : Nagaland.
This blog not only covers my trip experience but tips to cover each destination. I would say this is the best destination to travel in December to explore the authentic Naga culture.
So let's begin with my few travel tips to consider before planning for next year horbill festival in Nagaland. Those of you, who don't know about Hornbill Festival refer the link down below http:/ortheasttourism.gov.in/hornbill.html#sthash.6MkGUYLY.dpbs
Travel tips
1. Landing in North-East is an experience in itself. One should take ILP (Inner Line Permit), though itnis not compulsory, still you need it for security purposes.
2. Carry more warmer clothes, however keep it much lighter if you have any plan to trek Dzokou Valley.
3. Carry medicines and drink more water while trekking to Dzokou, as it is a 8 km trek.
4. Road trip is much more exciting, but keep in mind the Dimapur roads are very bad in shape. Also, please don't drive in the night, it gets really difficult to drive in the dark.
5. It is advised to take an autorickshaw from Dimapur Airport ( if you are taking a flight from any major cities Delhi/Kolkata/Mumbai). Taxis at the airport are very expensive.
Things were pretty awesome when i landed in Dimapur. The weather was really wonderful, one can breathe fresh air and it feels good to be here in this place specially when you are from Delhi.
The first thought came in to my mind is how much will it cost to go kohima town, though I had an idea of getting there in 2 hours. But this is something more than that. My flight landed little late at 12 pm noon. The major challenge was getting a taxi, because it is not a better option to hire a cab/taxi when you are on budget trip. Better to share a taxi or hire an autorickshaw that can drop you Dimapur bus station, which is 8 km from the airport.
Reaching the bus station was surprising, as there was no buses there. It was Sunday and no state run buses were suppose to operate that day ( officially it's an off day). Sounds interesting. Isn't it?
I got a shared taxi which cost me around Rs.300, with a hope to reach before the dark as it was only 2 hours ride. Little did i know that that the ride is going to be tiring, it took me 3 and a half hours to reach Kohima town. Also, I tried special Kohima coffee before i head over to a hotel for my night stay. Unfortunately, i couldn't do much on my first day as it was long and tiring ride.
So the second day begin with much excitement. I got up early in the morning, checked out of my hotel, took a taxi and head to Kesama Heritage Village ( Venue of Hornbill Festival).
Reached early at the venue just to have a glimpse of the preparations and behind the scenes. Also, managed to capture the tribes main huts and dressing rooms. One could also witness dress rehearsals and also take pictures with them before the start of the event. The event starts at 10 am in the morning and ends in 5 pm in the evening. One must also appreciate Nagaland govt. efforts and hard work on setting up this event and helping visitors to enjoy the entire festival with ease.
One can find the information center right next to the entry gate in Kesama. There you can get information booklets, pamphlets and short trips from authorized tour operators to Dzokou Valley and Kohima.
The major highlight of the festival is the dance performance of different tribes. It's a treat to all who love to explore the cultures and livelihood of inhabitants.
The other major highlight was the food, which is in itself a treat. Nagaland has a great combination of organic herbs added with rich flavours that can make you feel over the moon.
I tried typical Naga meal consist of a meat dish, which is actually either boiled or steamed along with vegetable dish and a chutney (Tathu).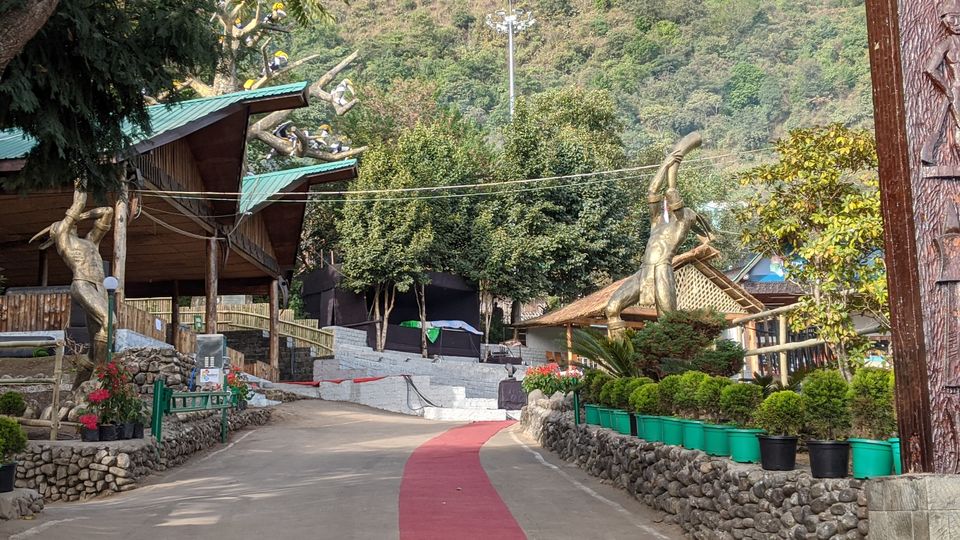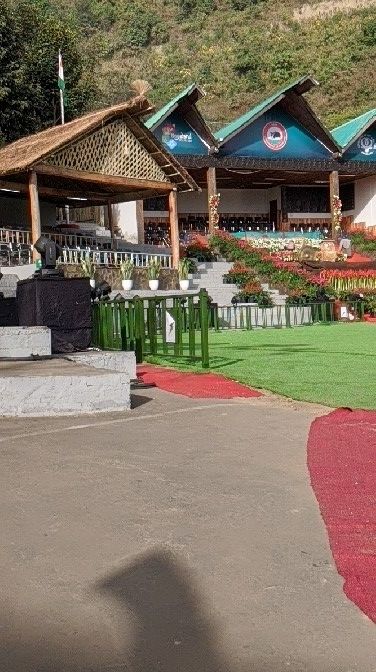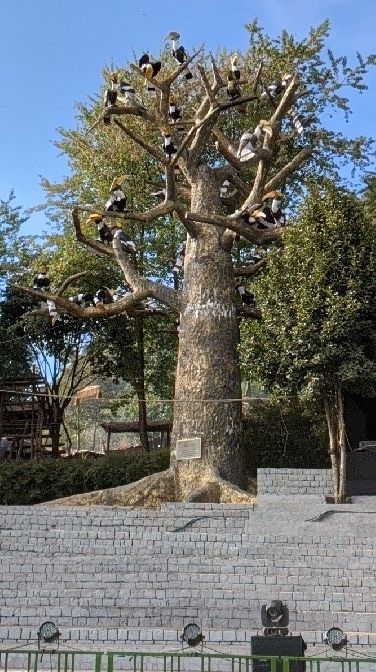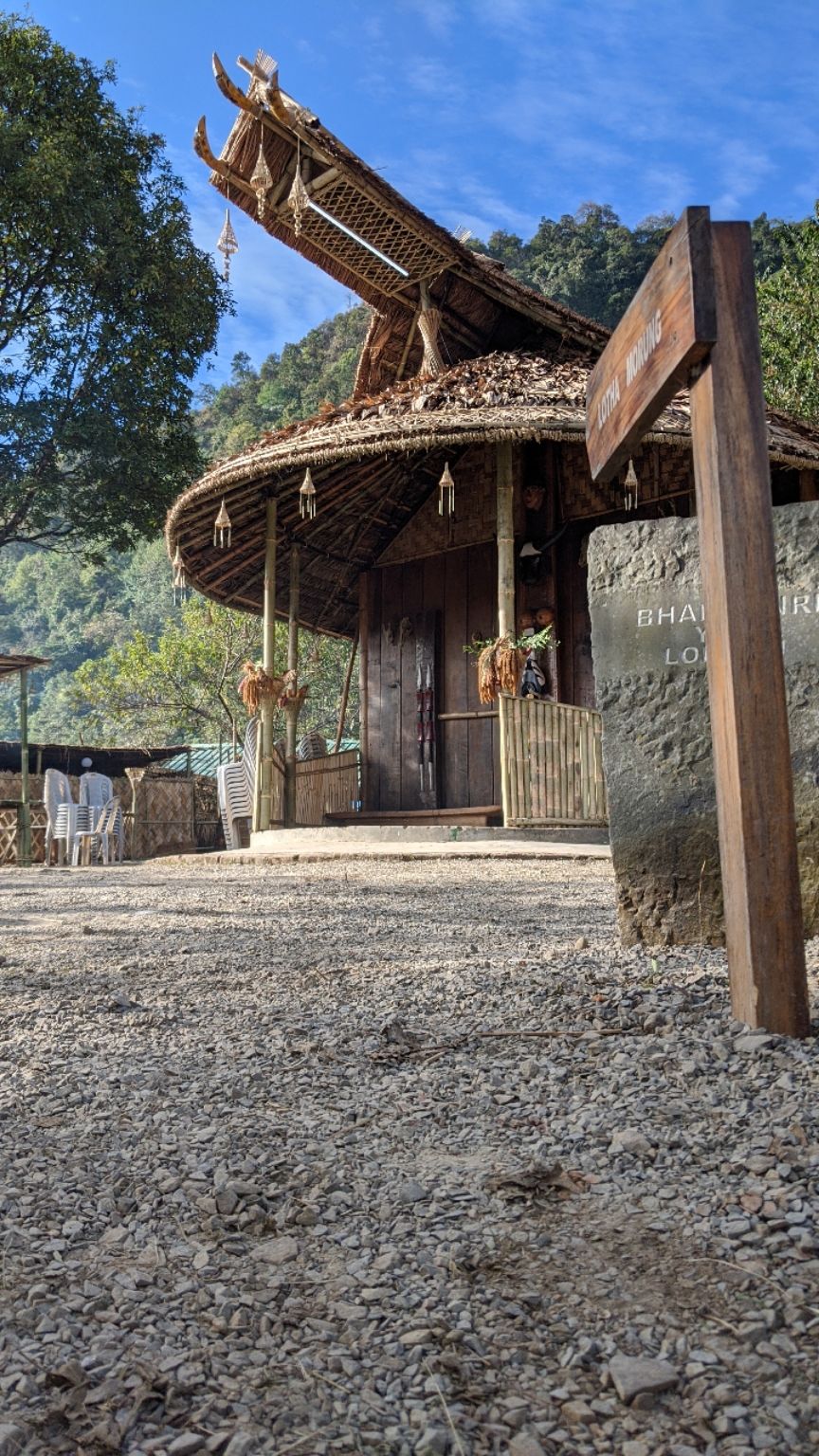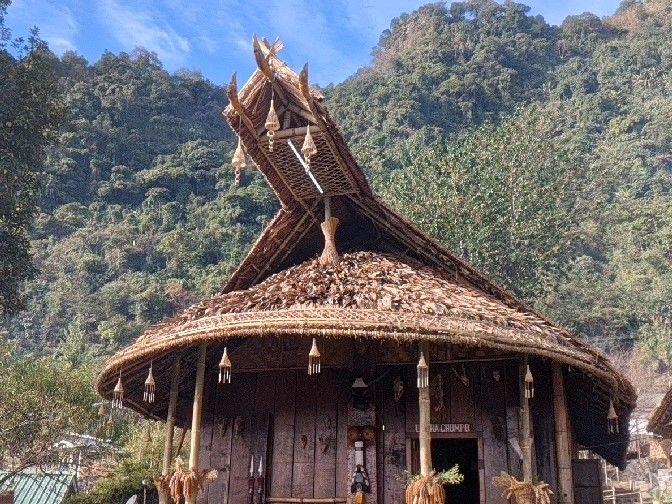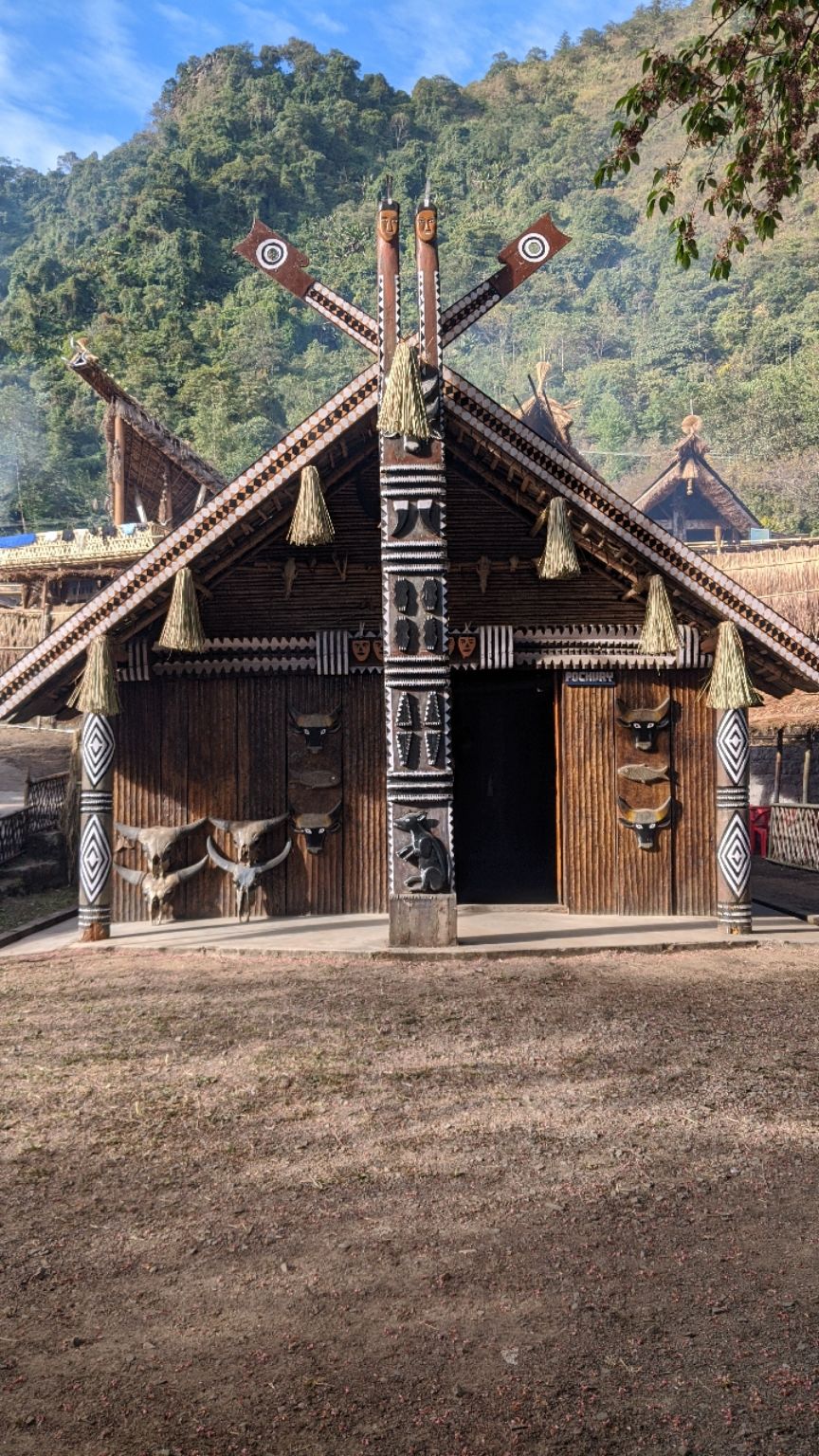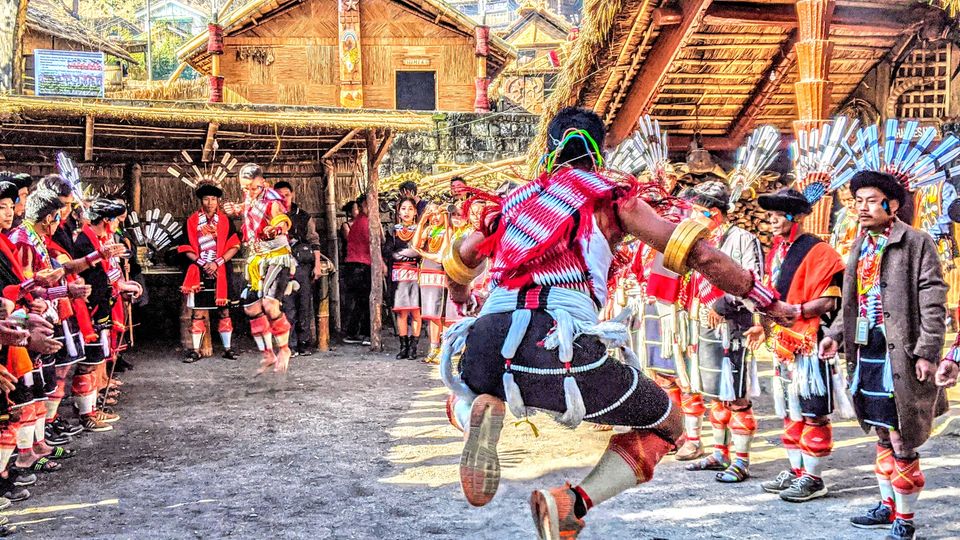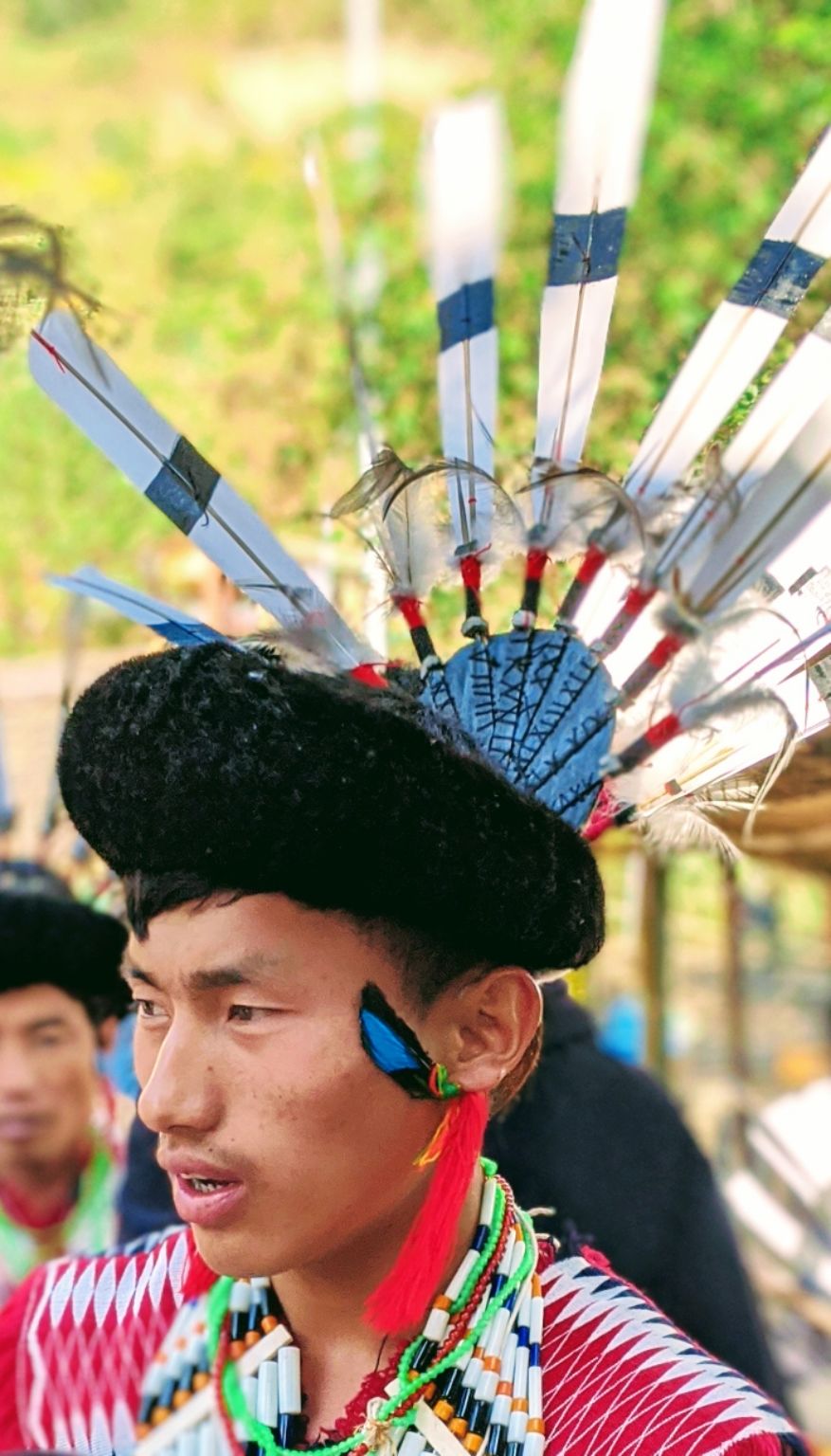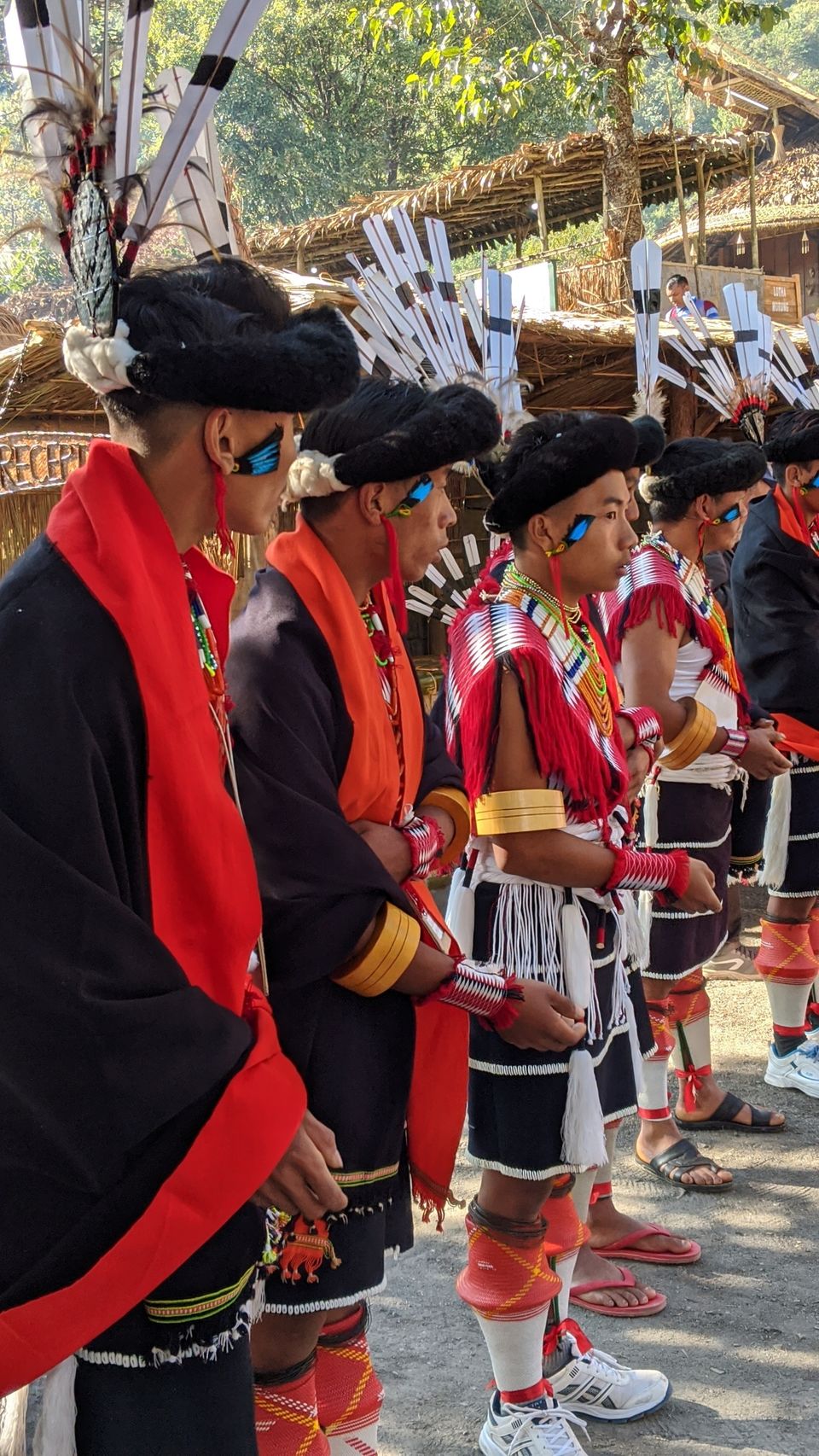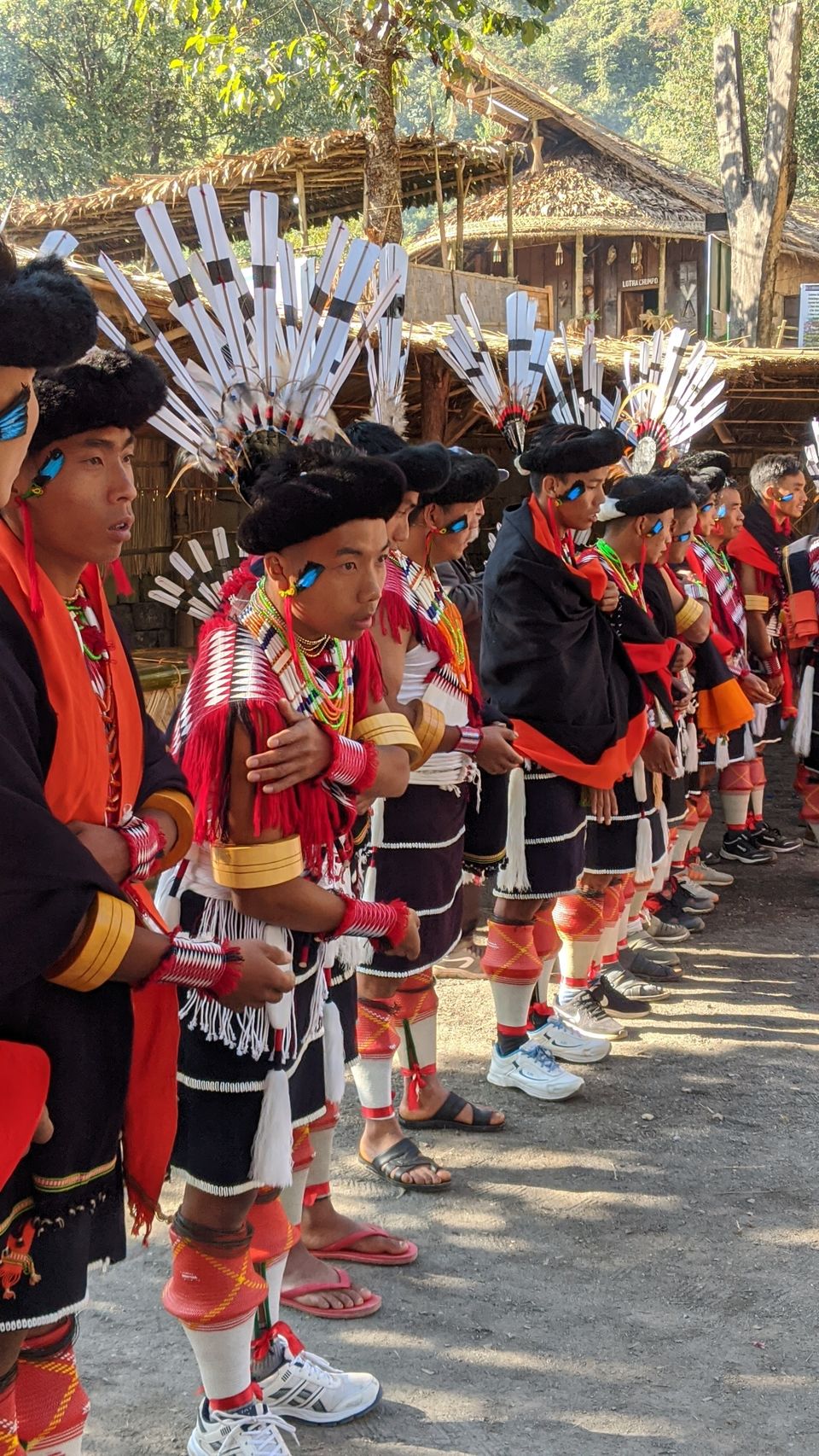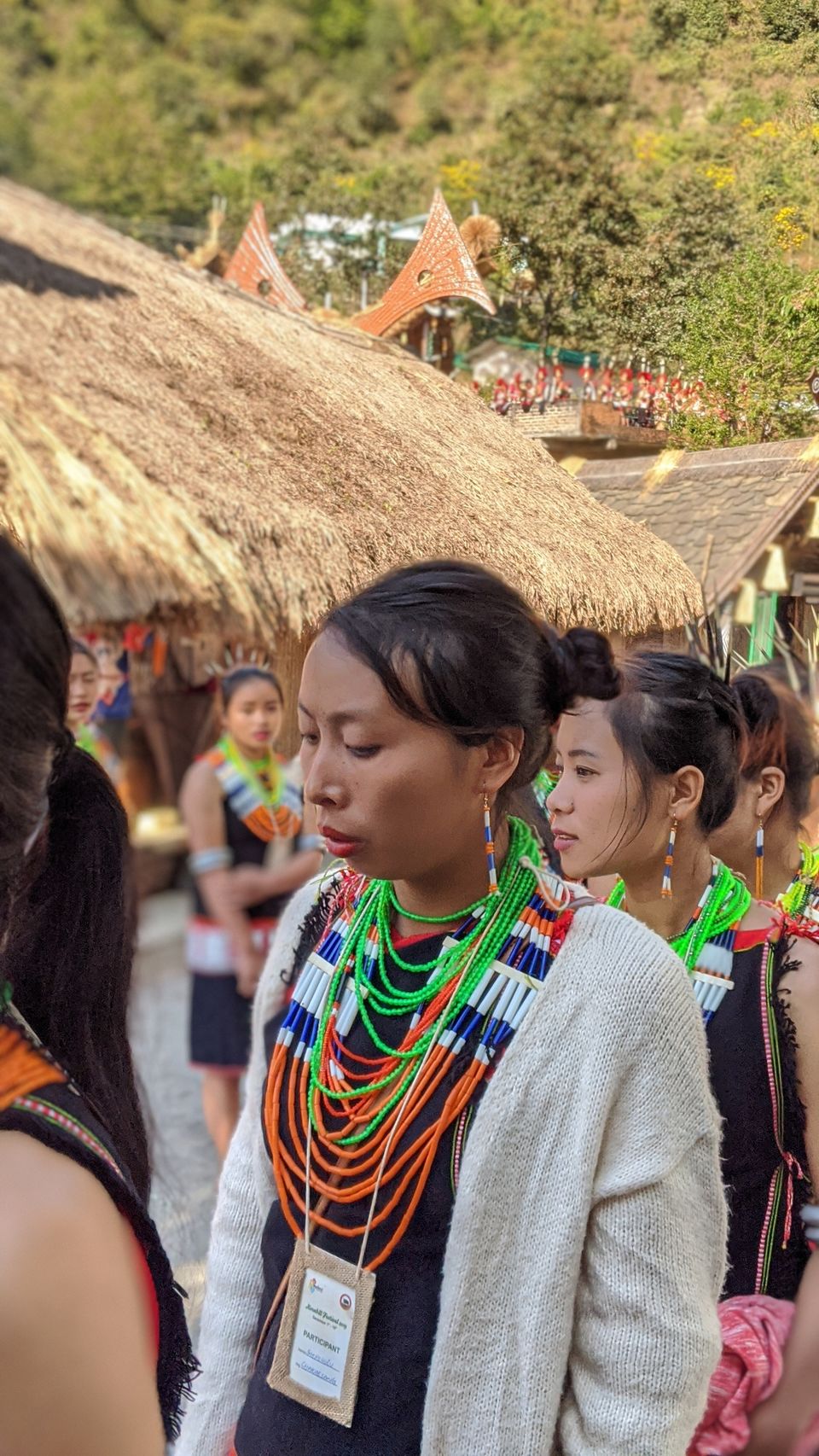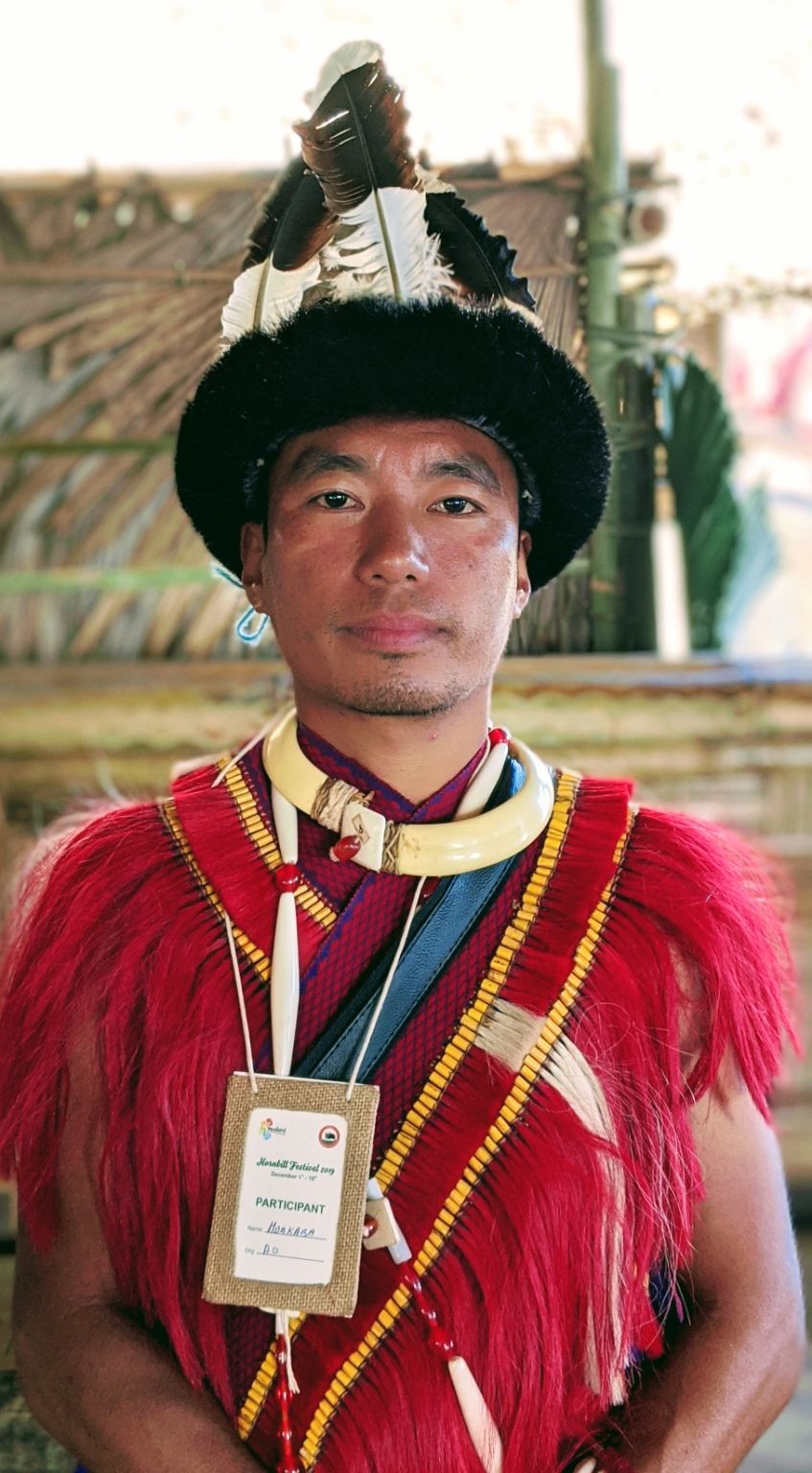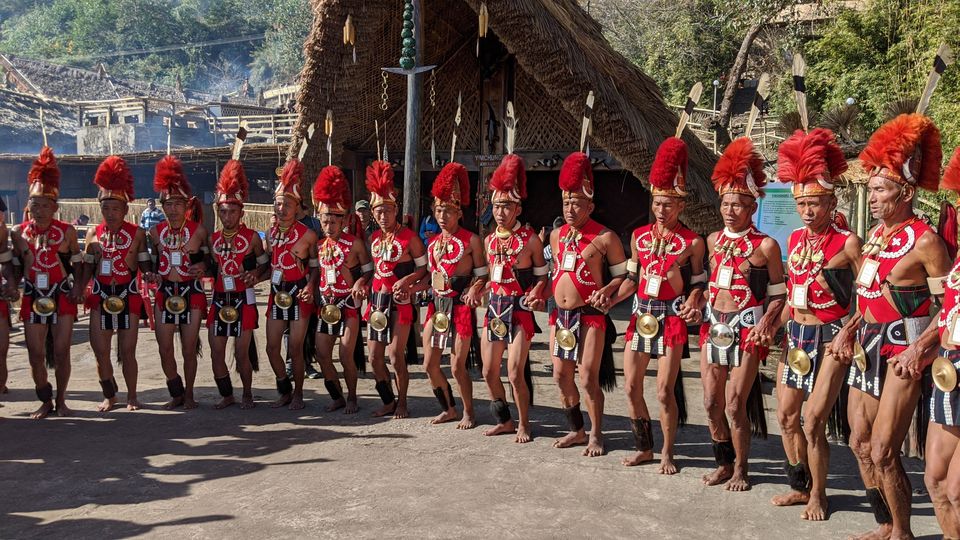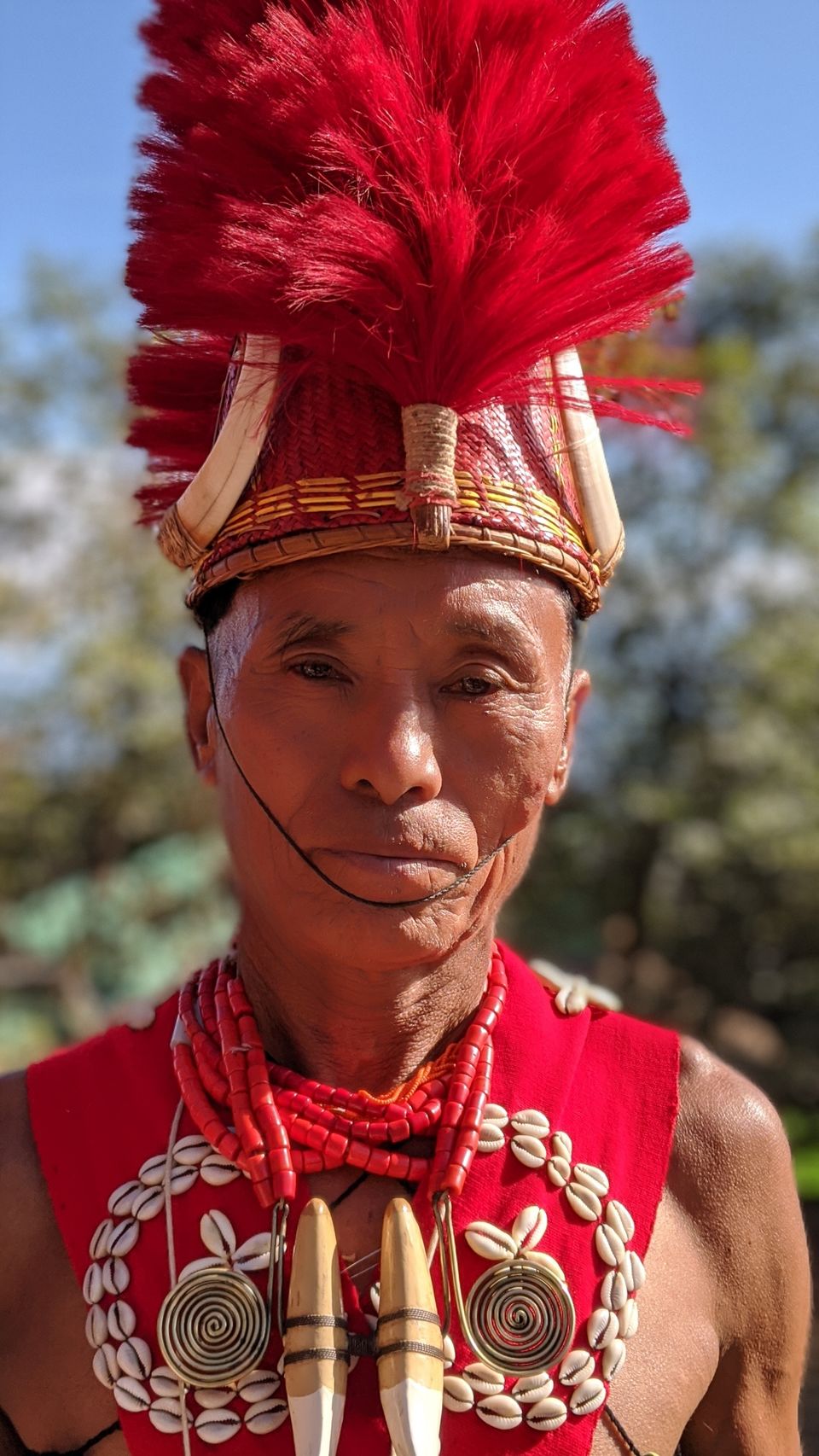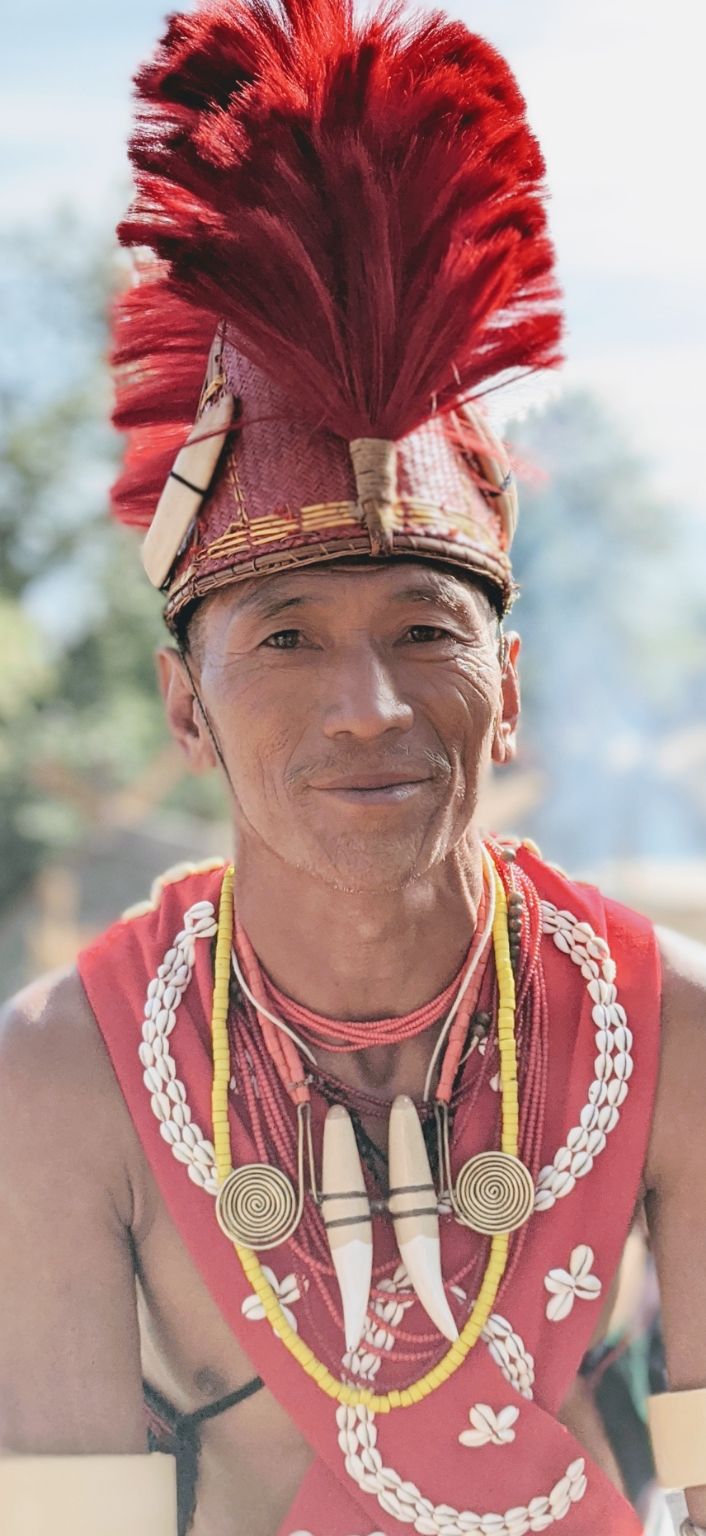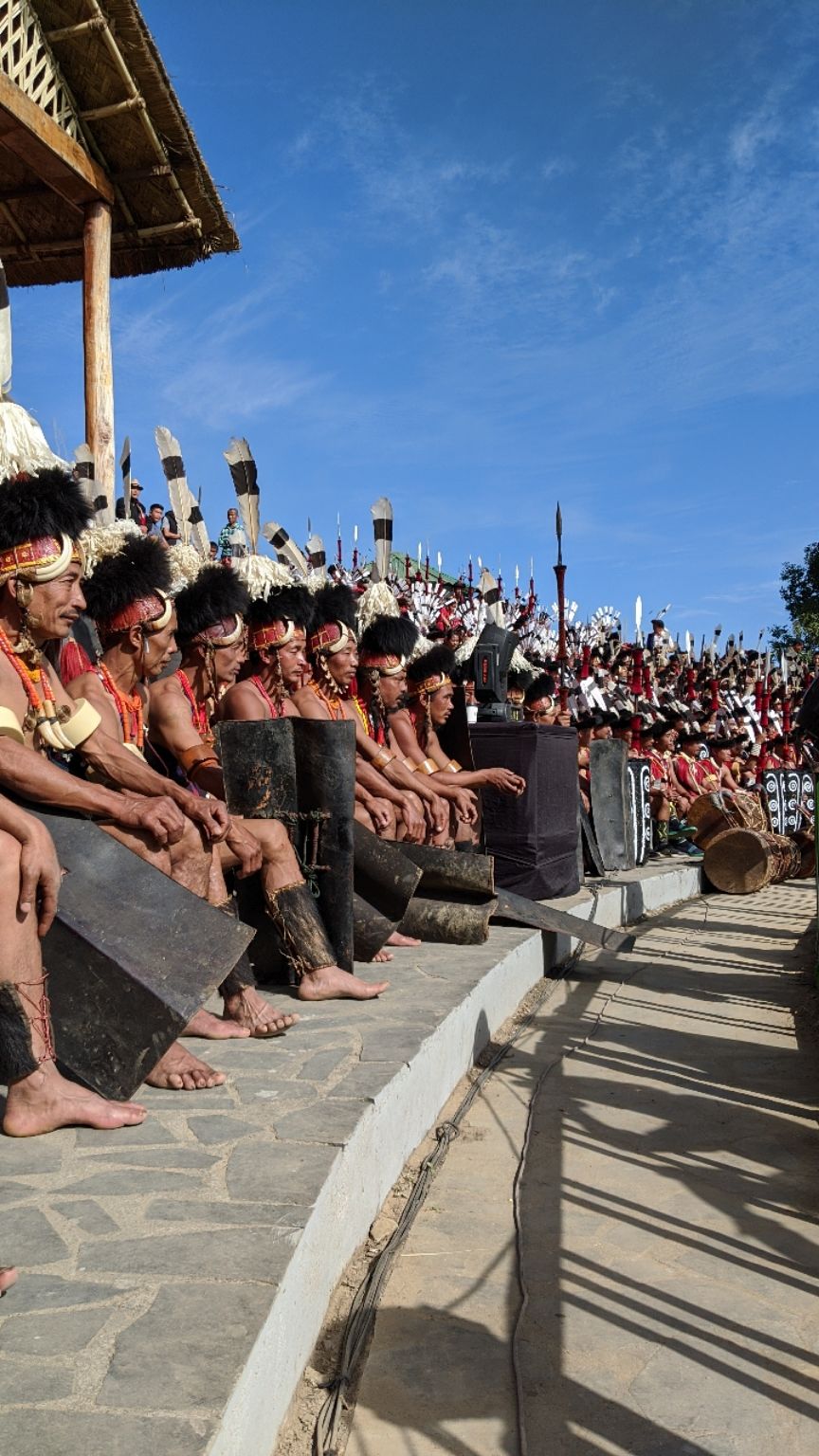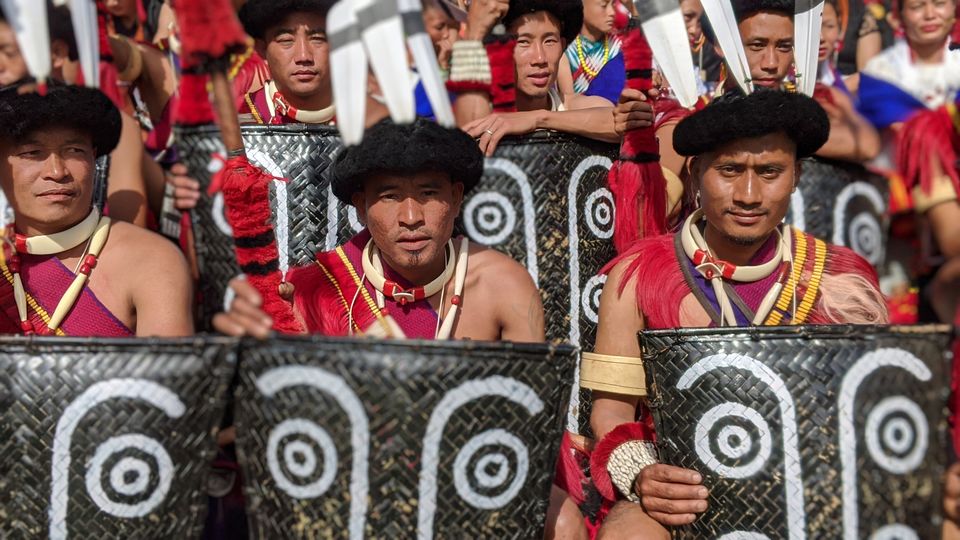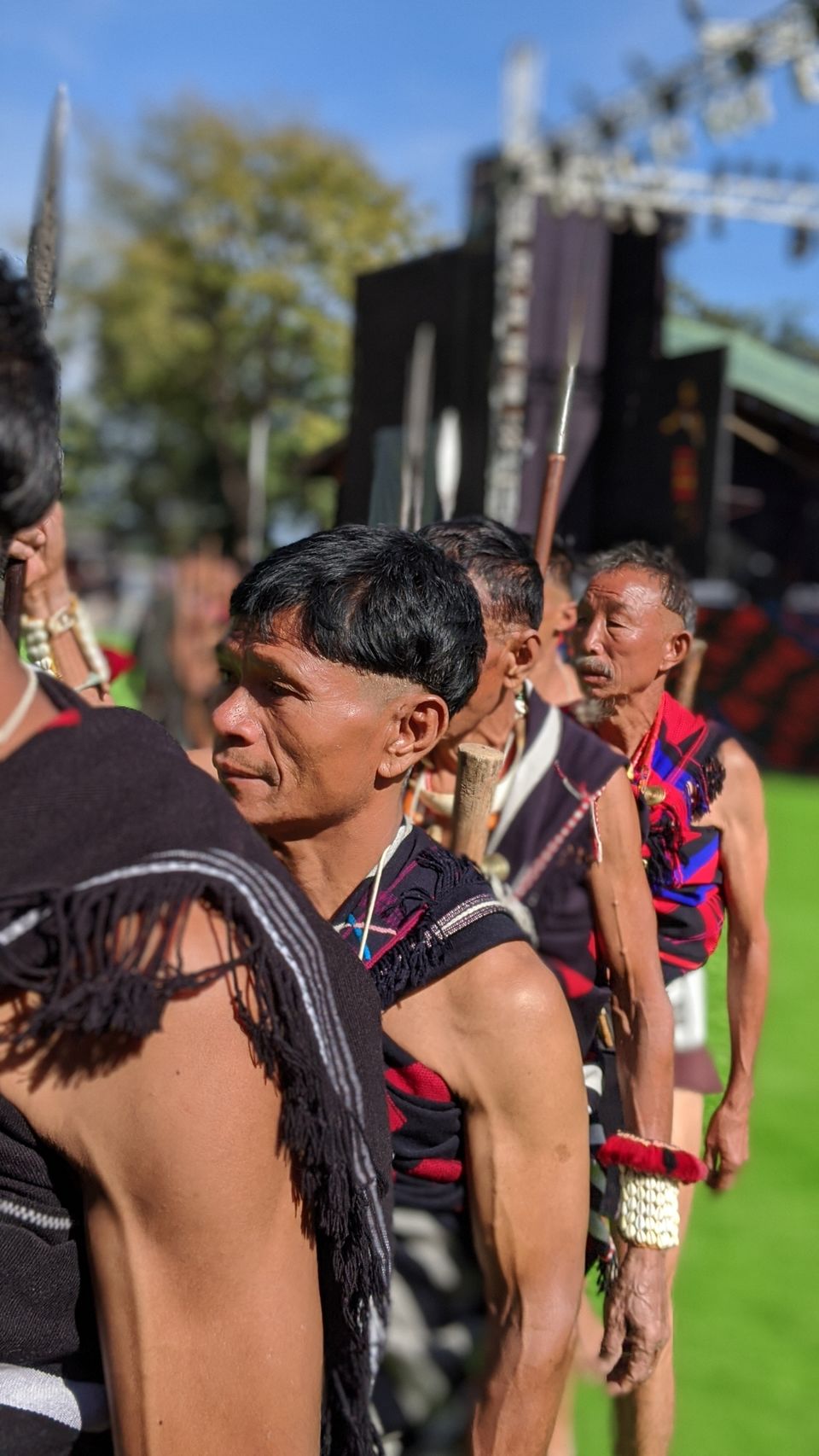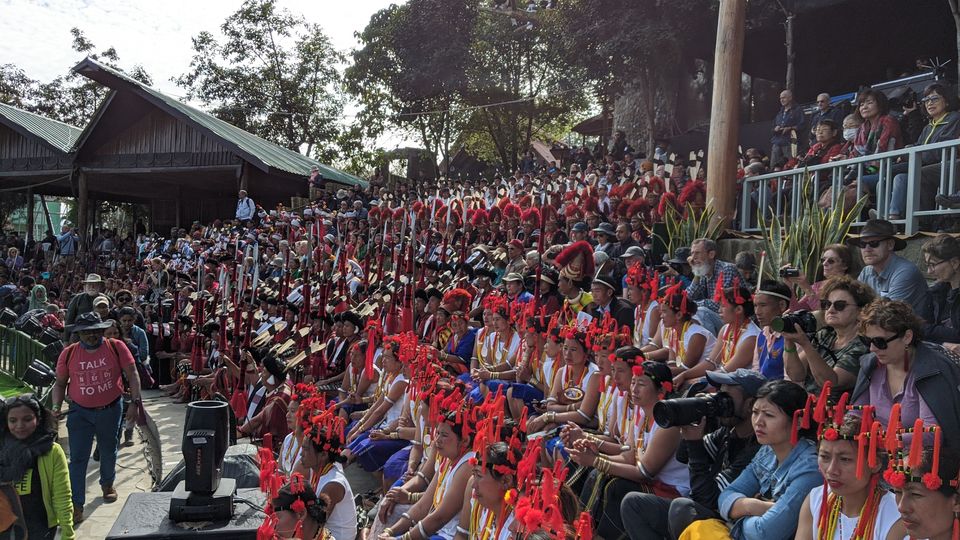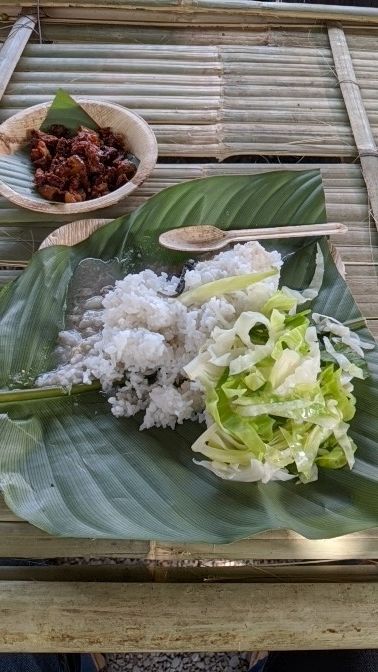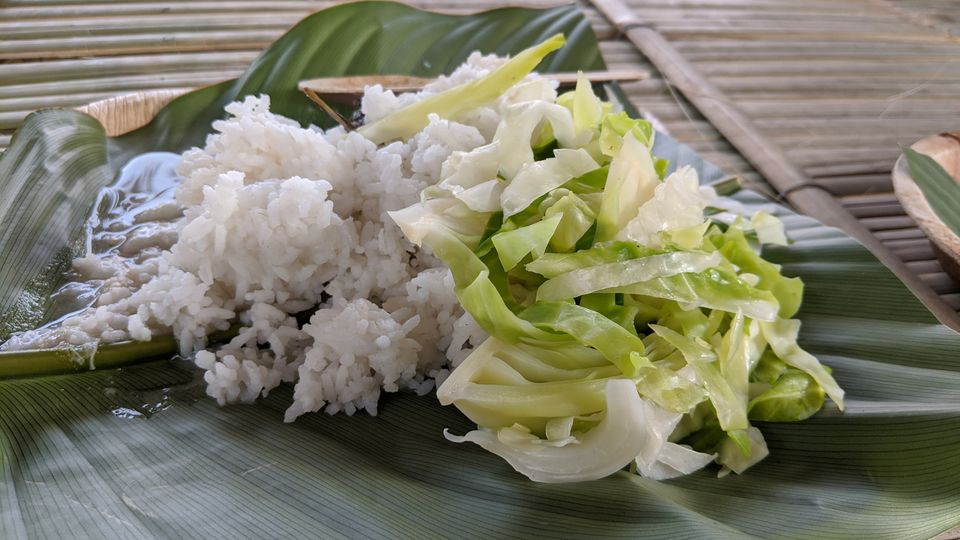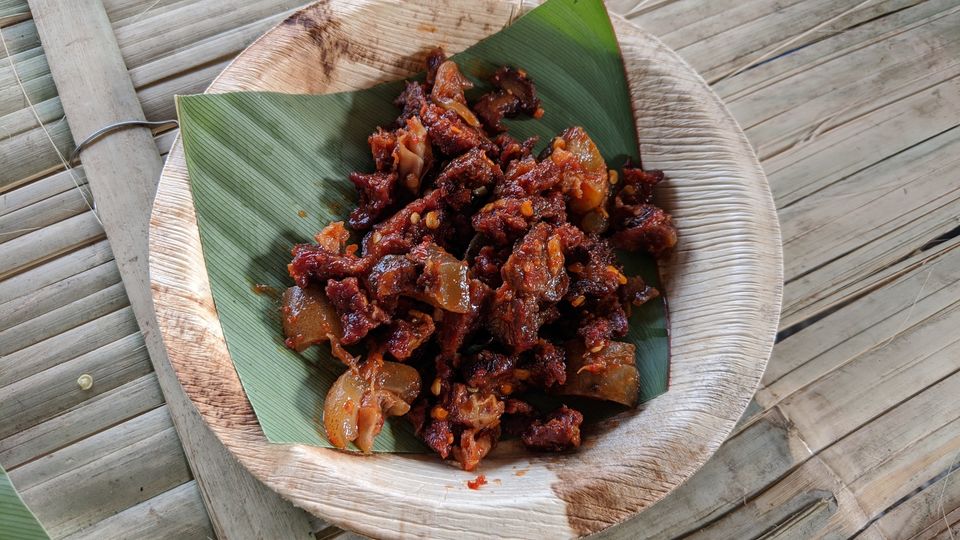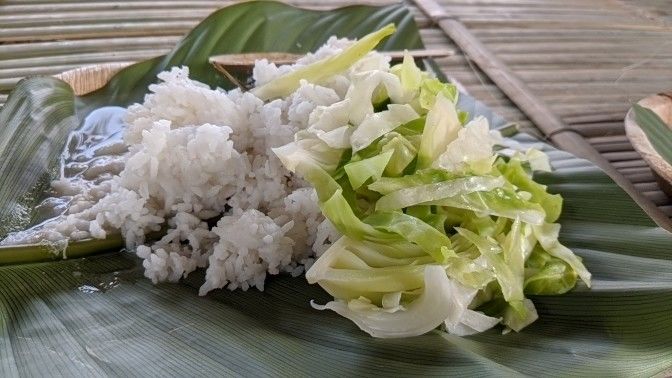 I spend my day 3 again at Kesama Heritage Village. I wanted to explore more on Nagaland's culture and it didn't disappoint. The most interesting part is every day you got to see something different and at the same time you feel like you are witnessing a great culture. The day begin with opening of first nagaland's own Hornbill dance, followed by folk music and worm dance. After the morning session, one can visit to the different tribal group's huts and try their cusines. One of the best thing to note here is Naga people are fond of pork and you will find even more on every street. Moreover, the rice beer and black tea made my entire day. Also, this time Hornbill festival opened special restaurant and stalls for vegetarians.
It was absolutely worth to visit Nagaland. Specially, the Hornbill festival, always give you something that you can never forget.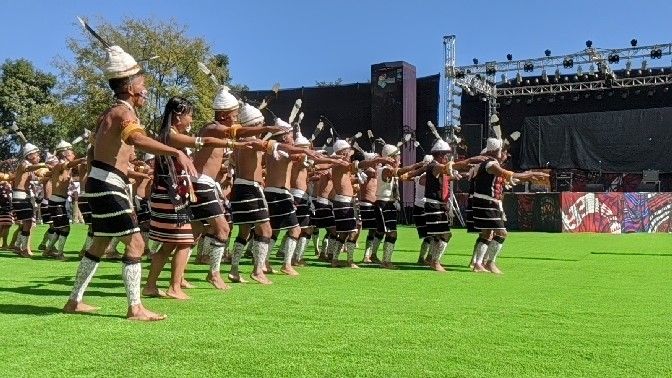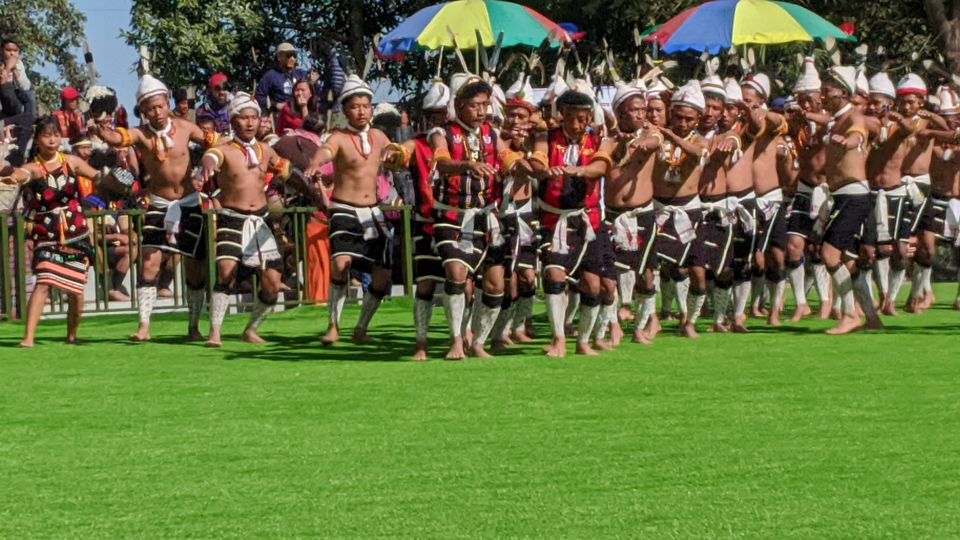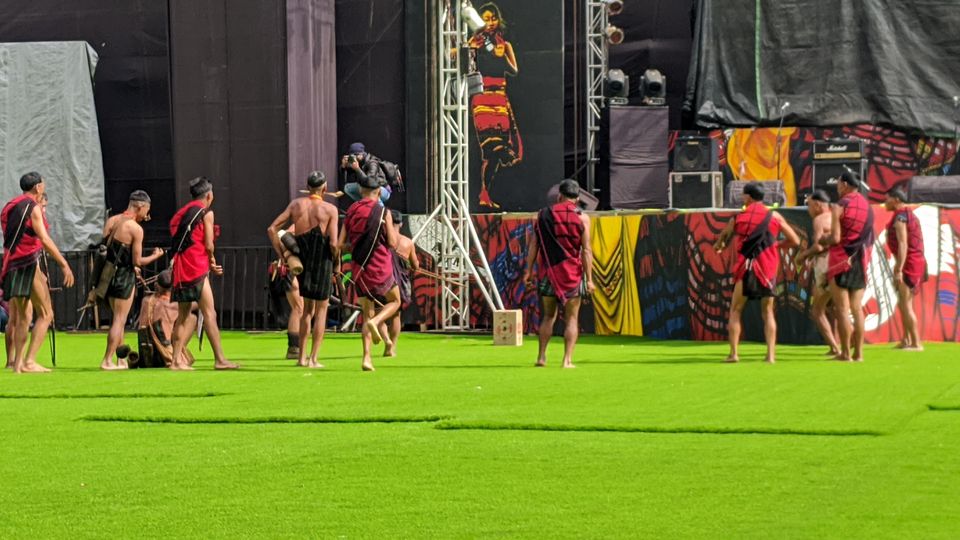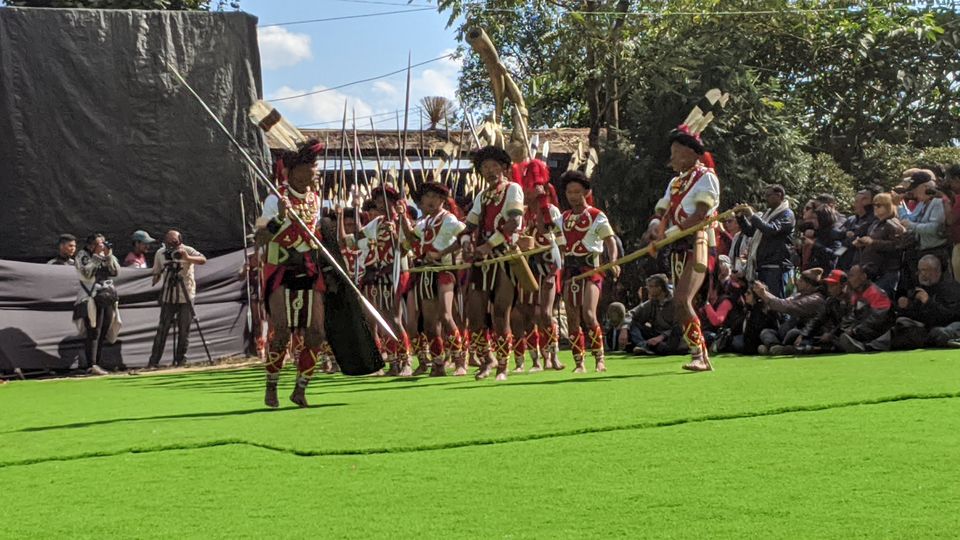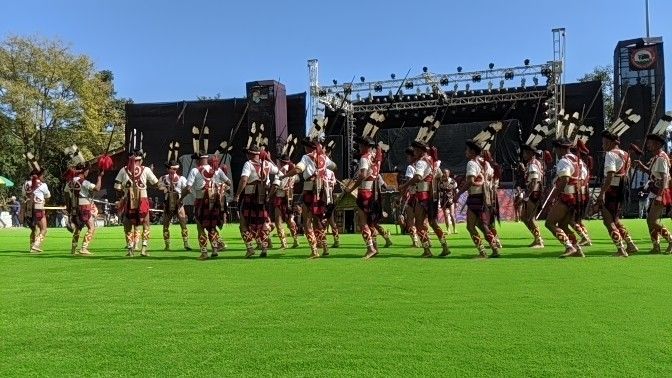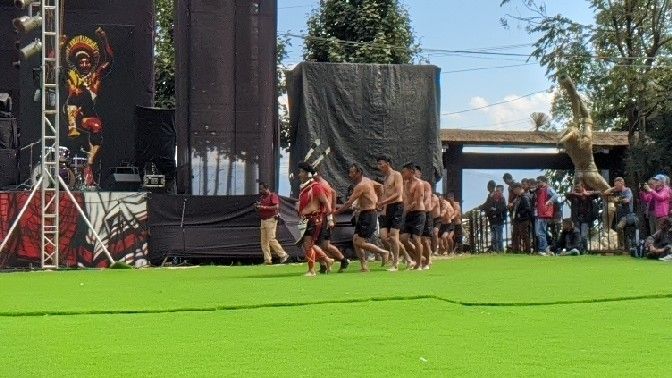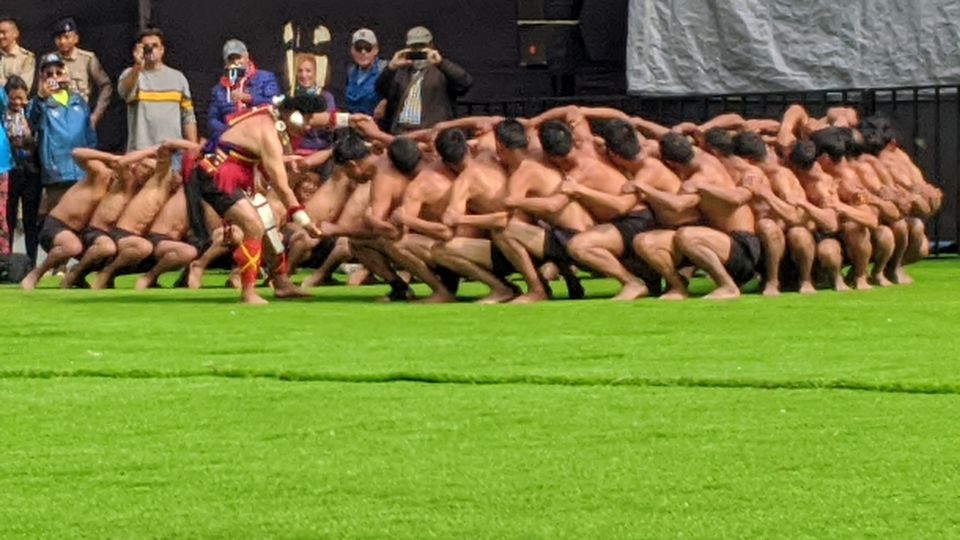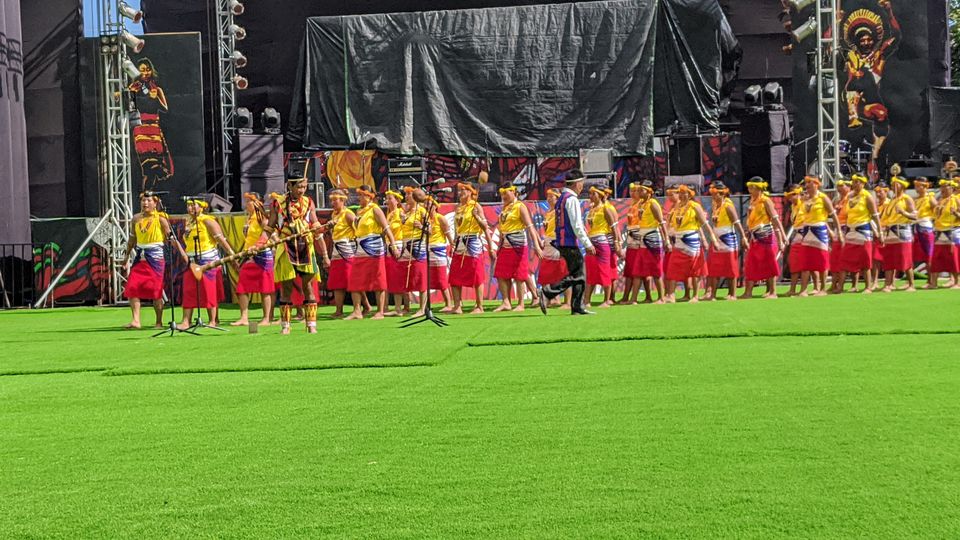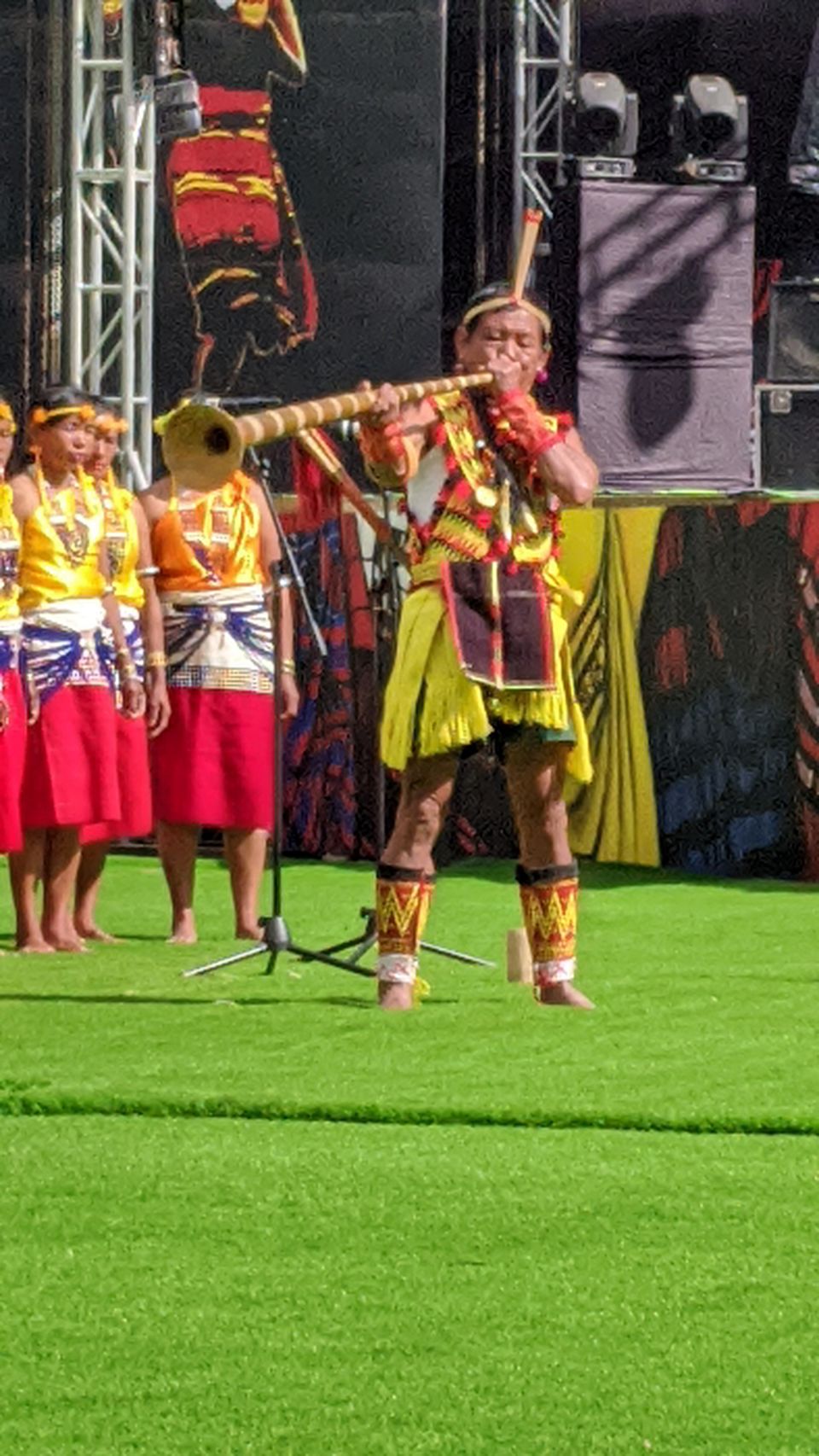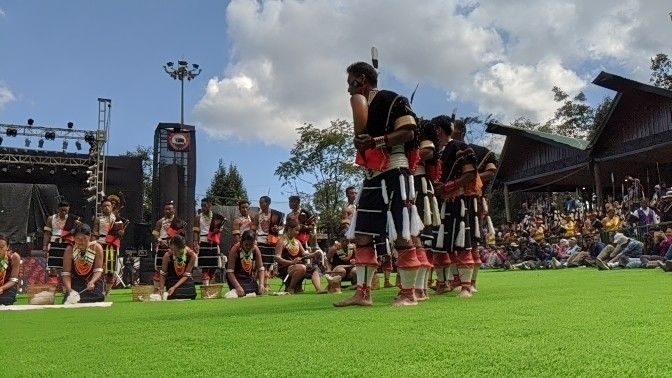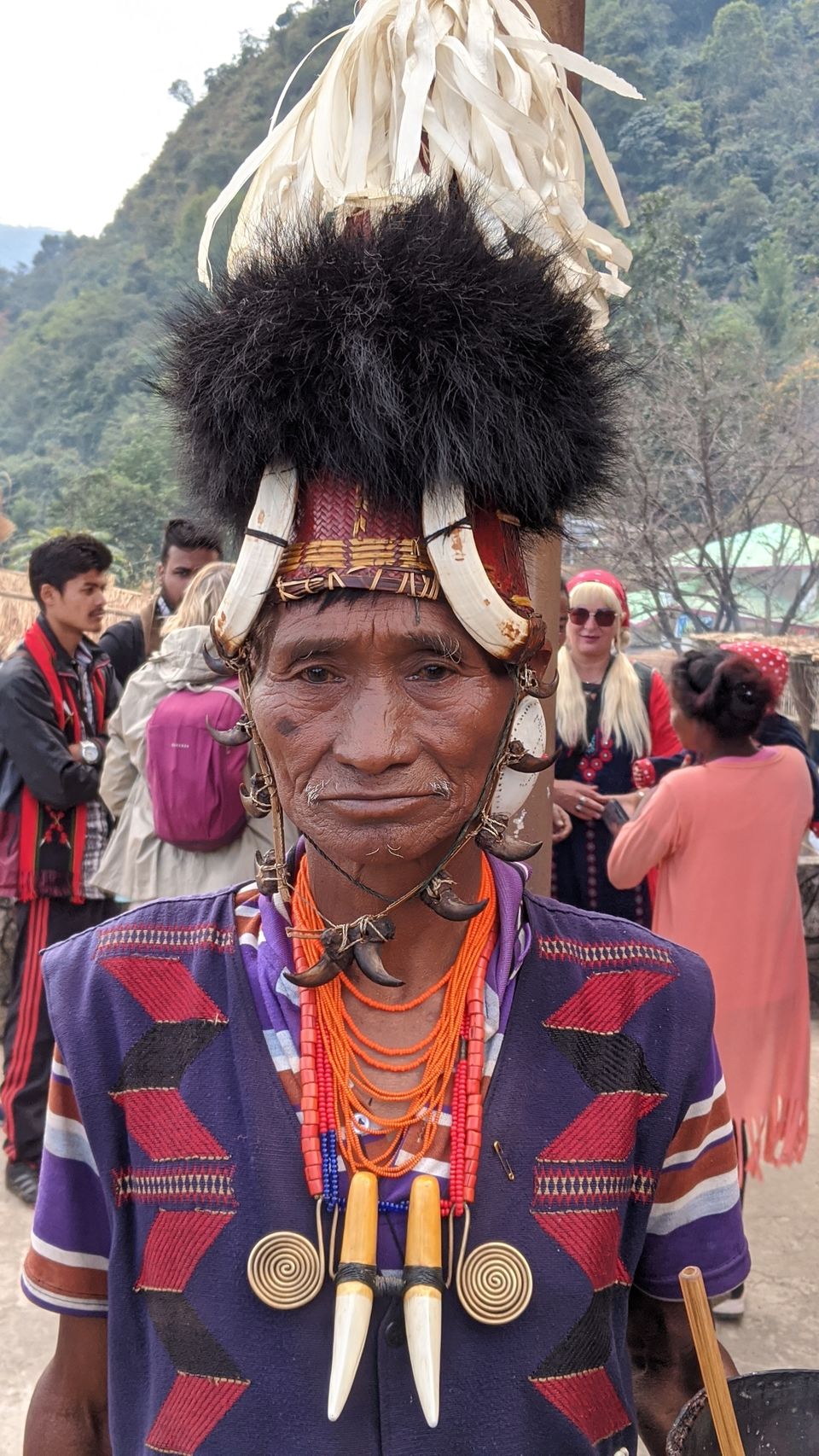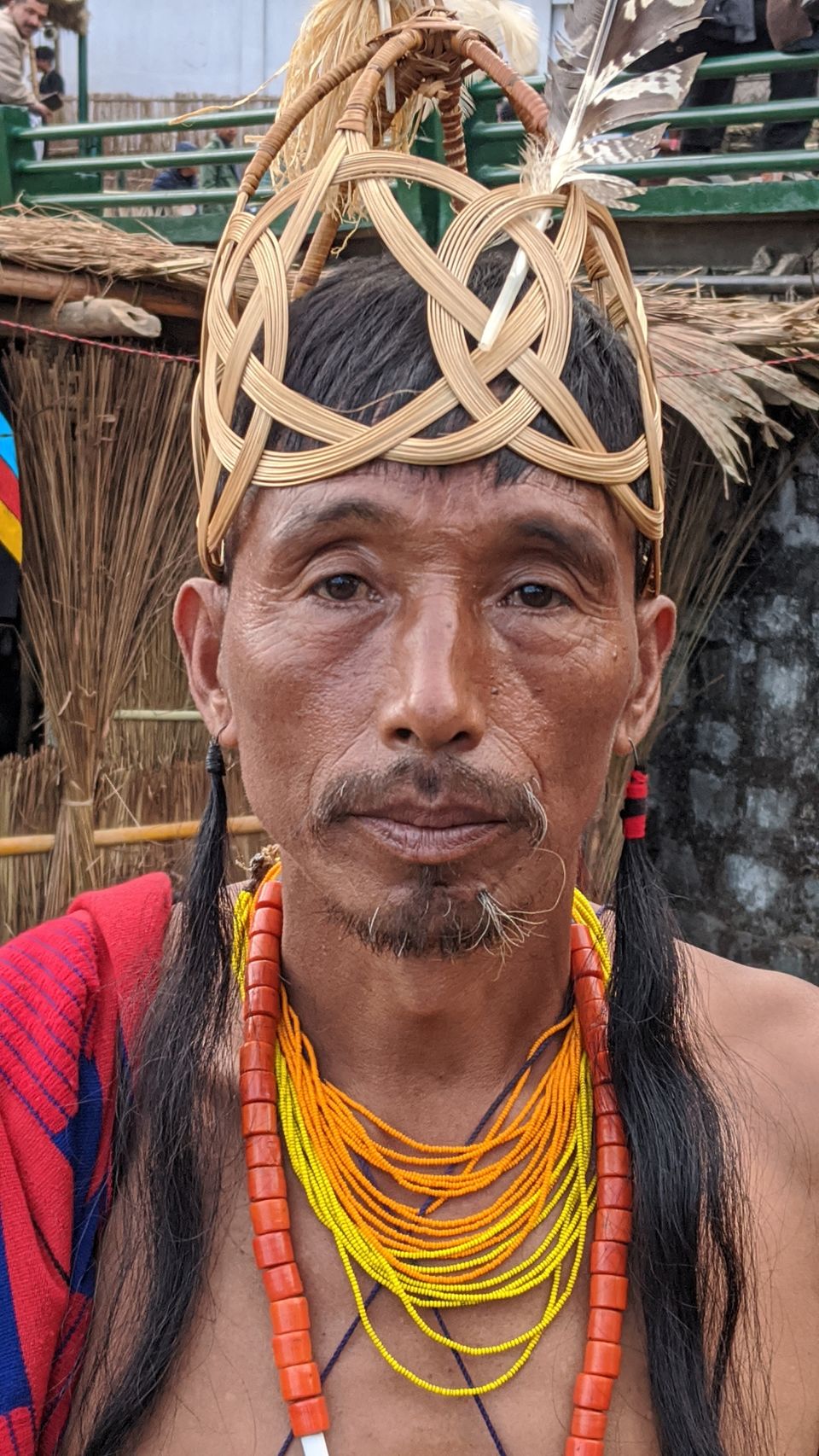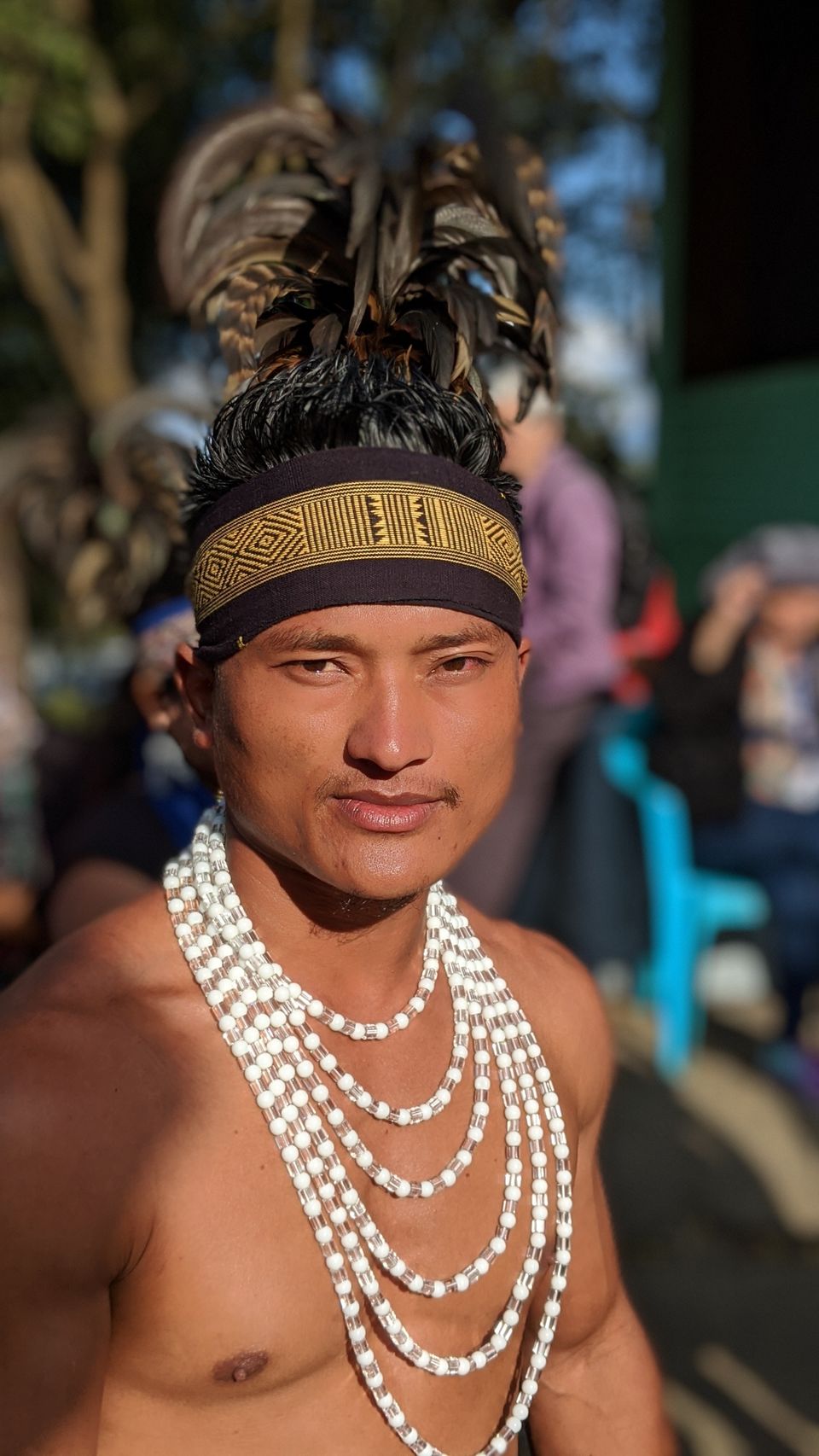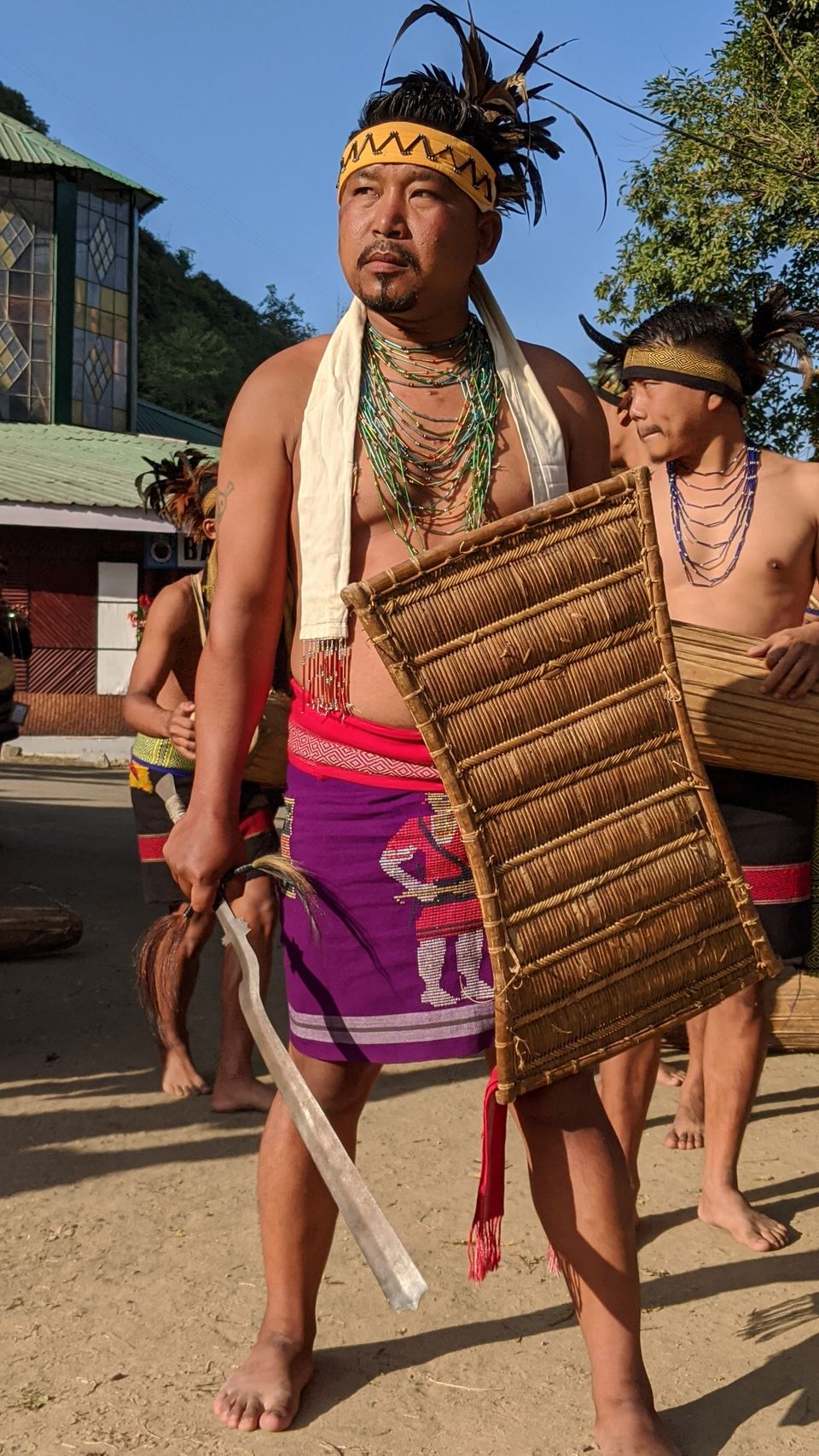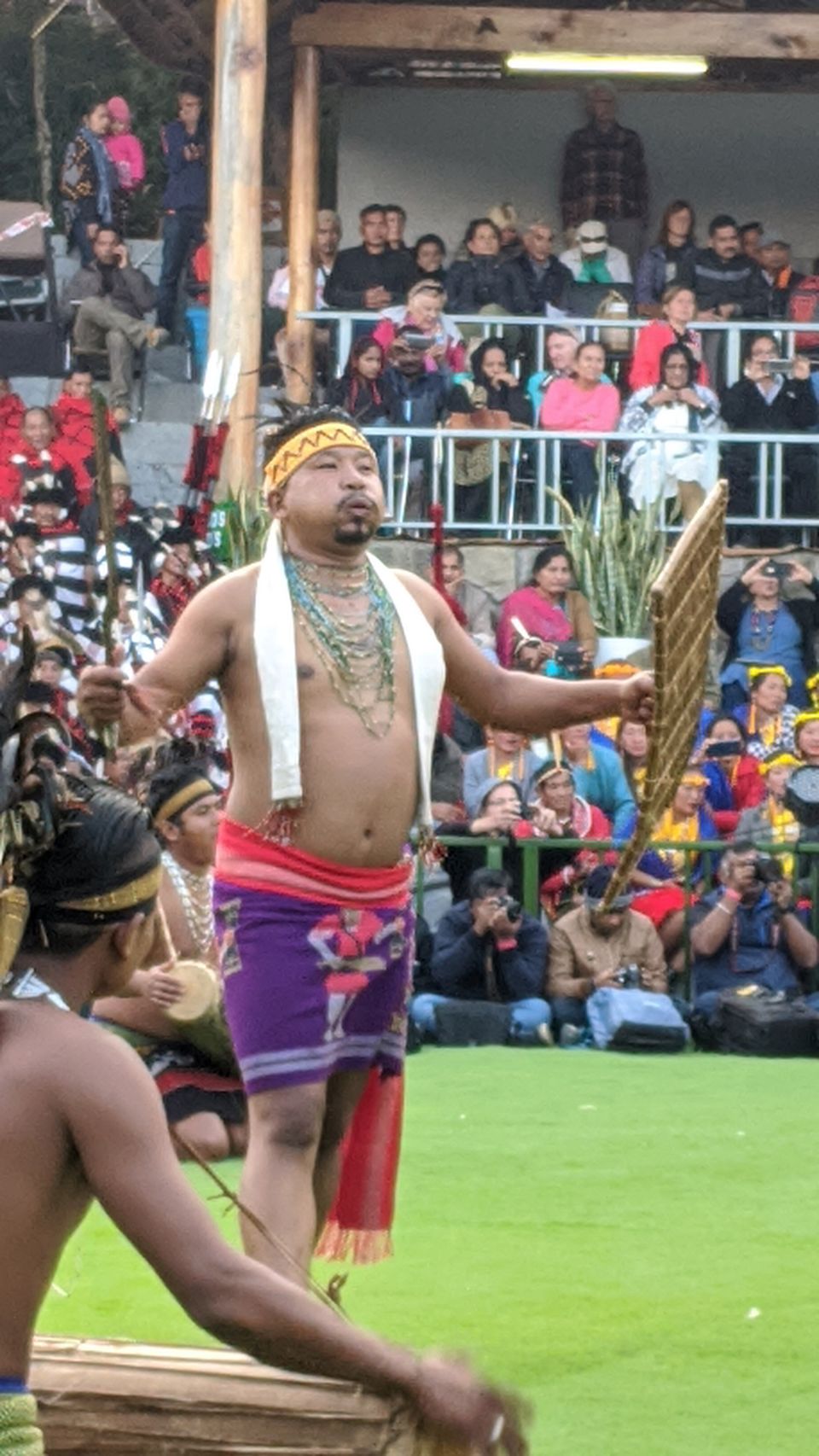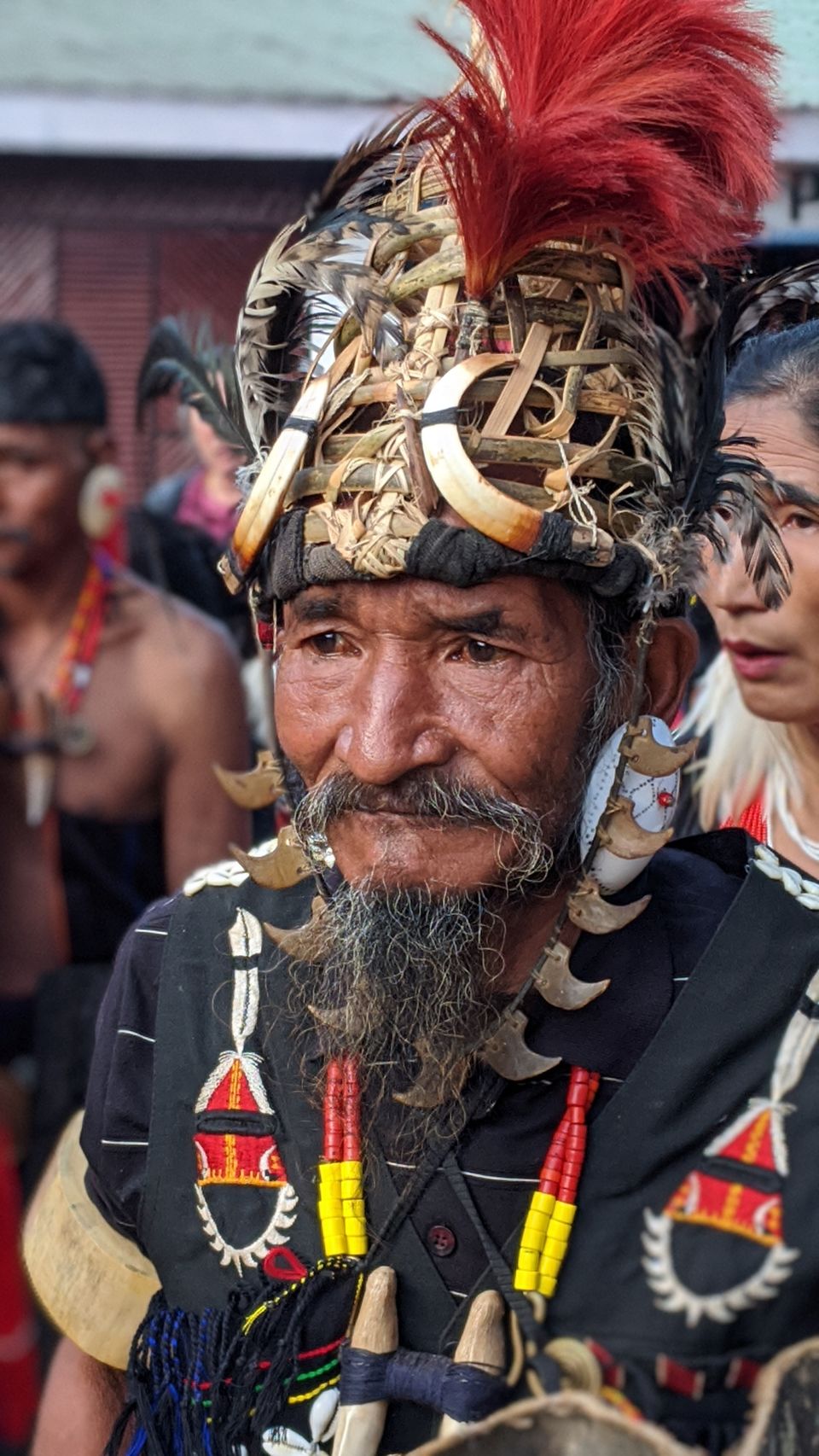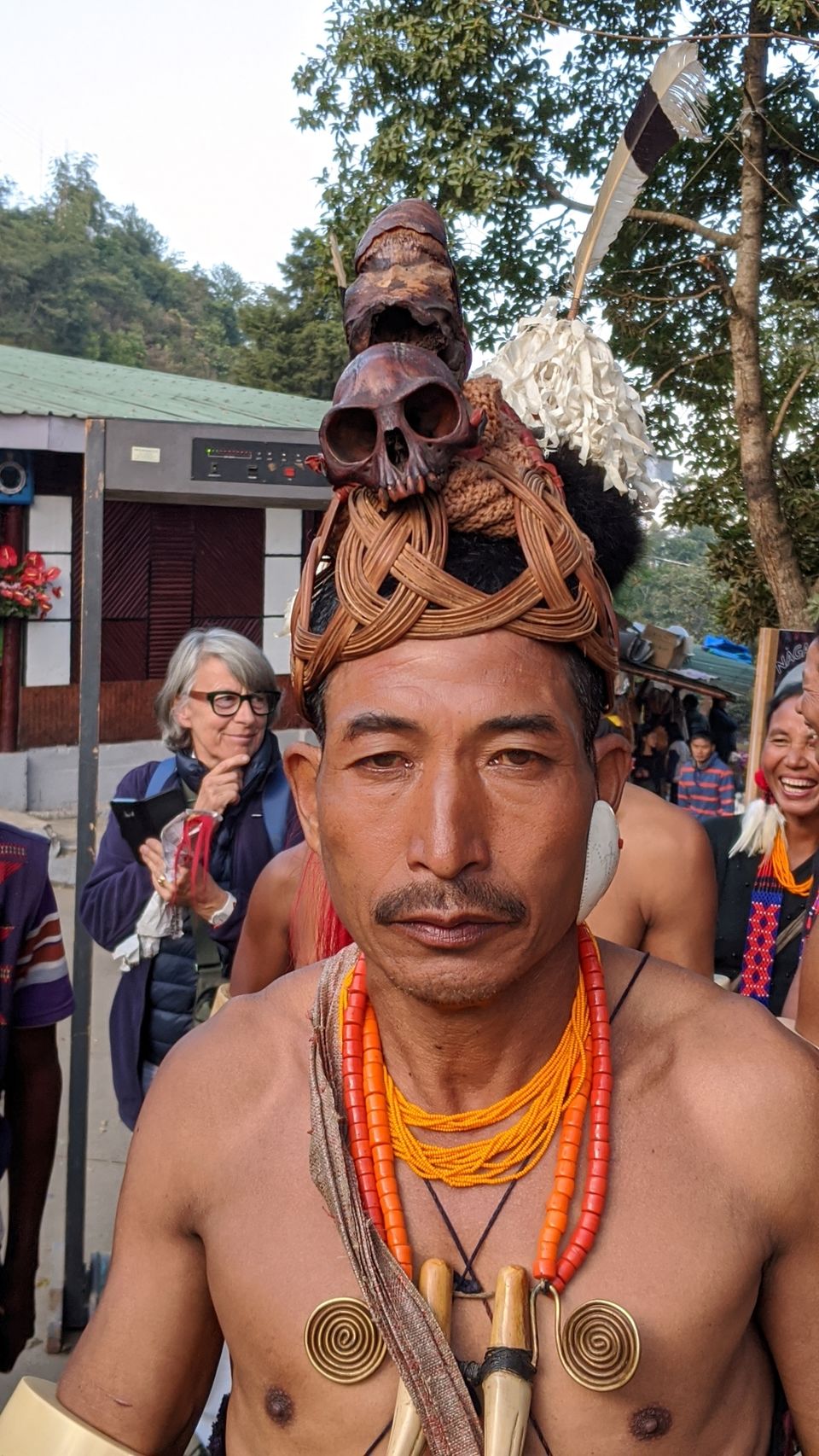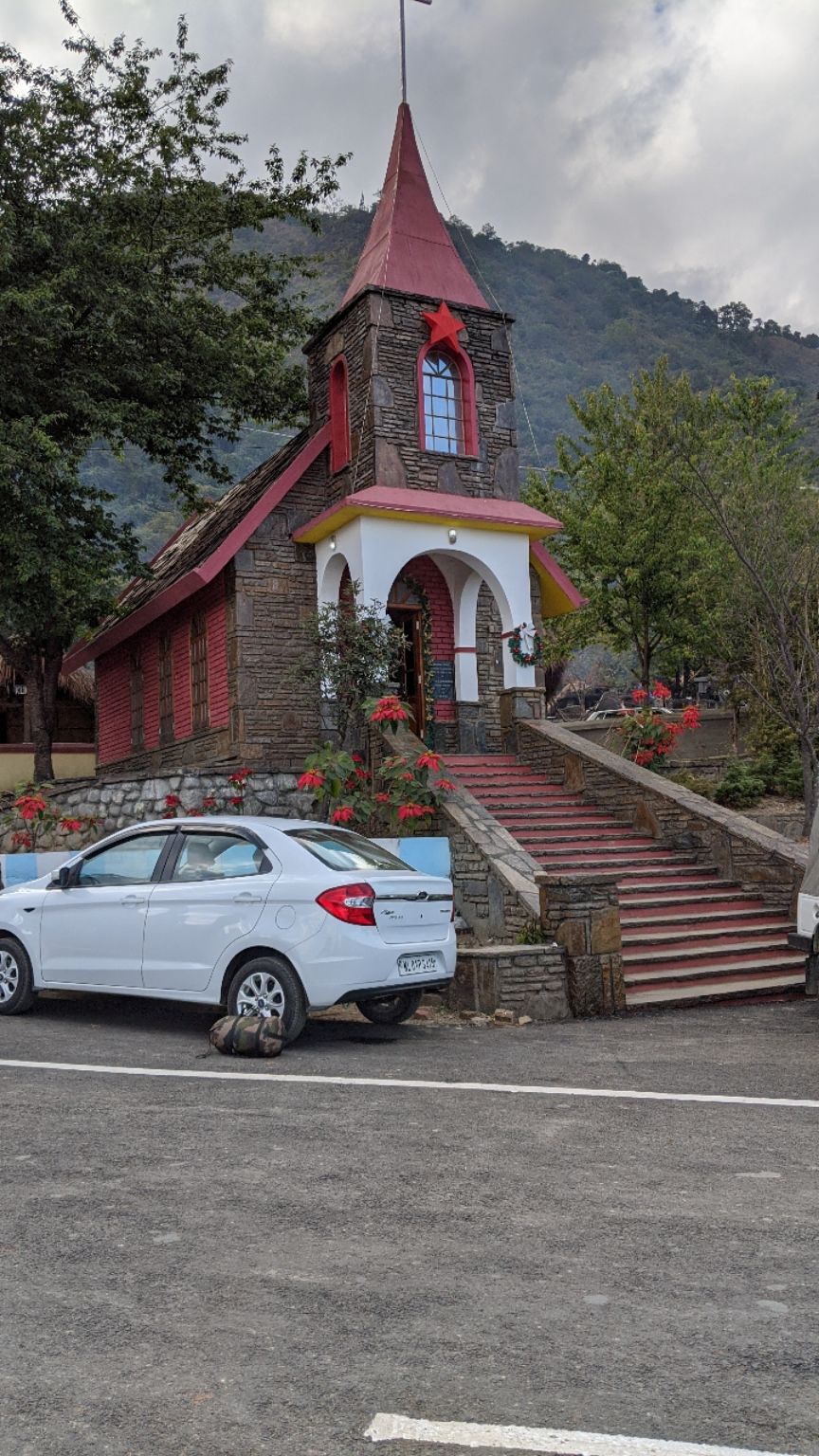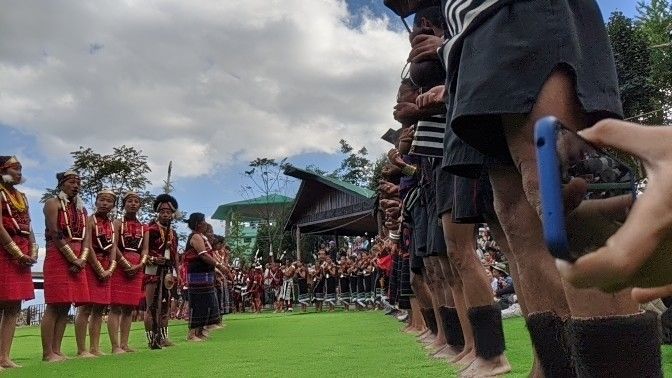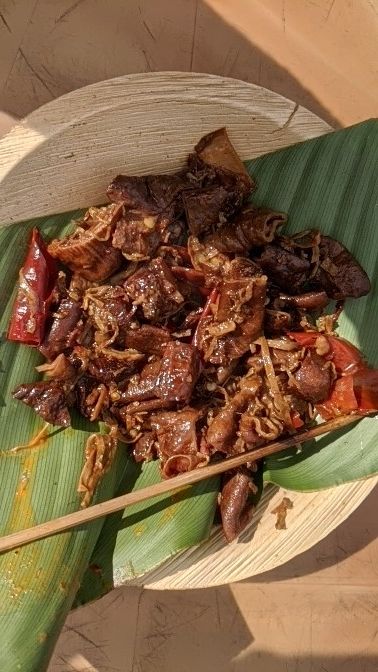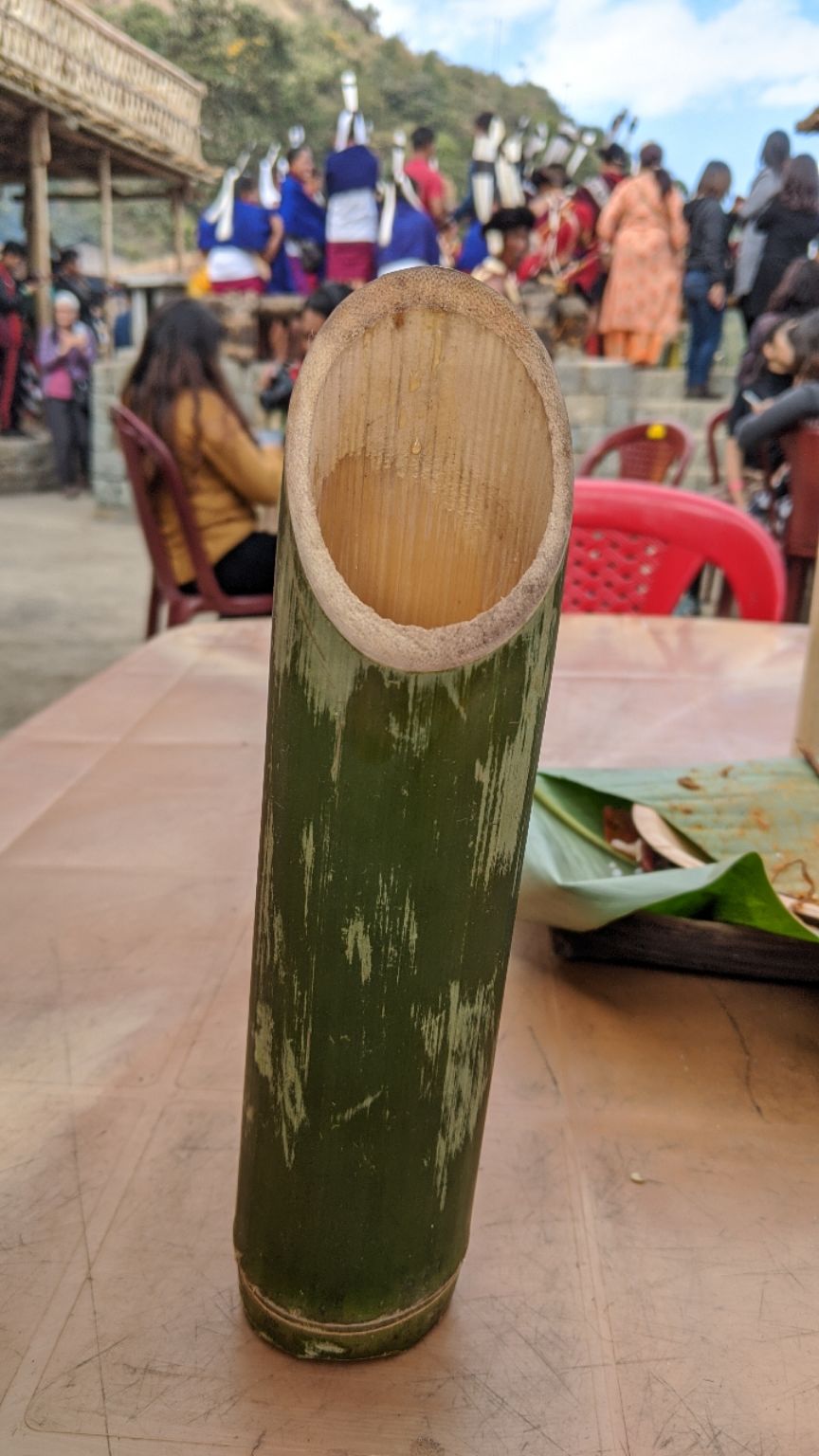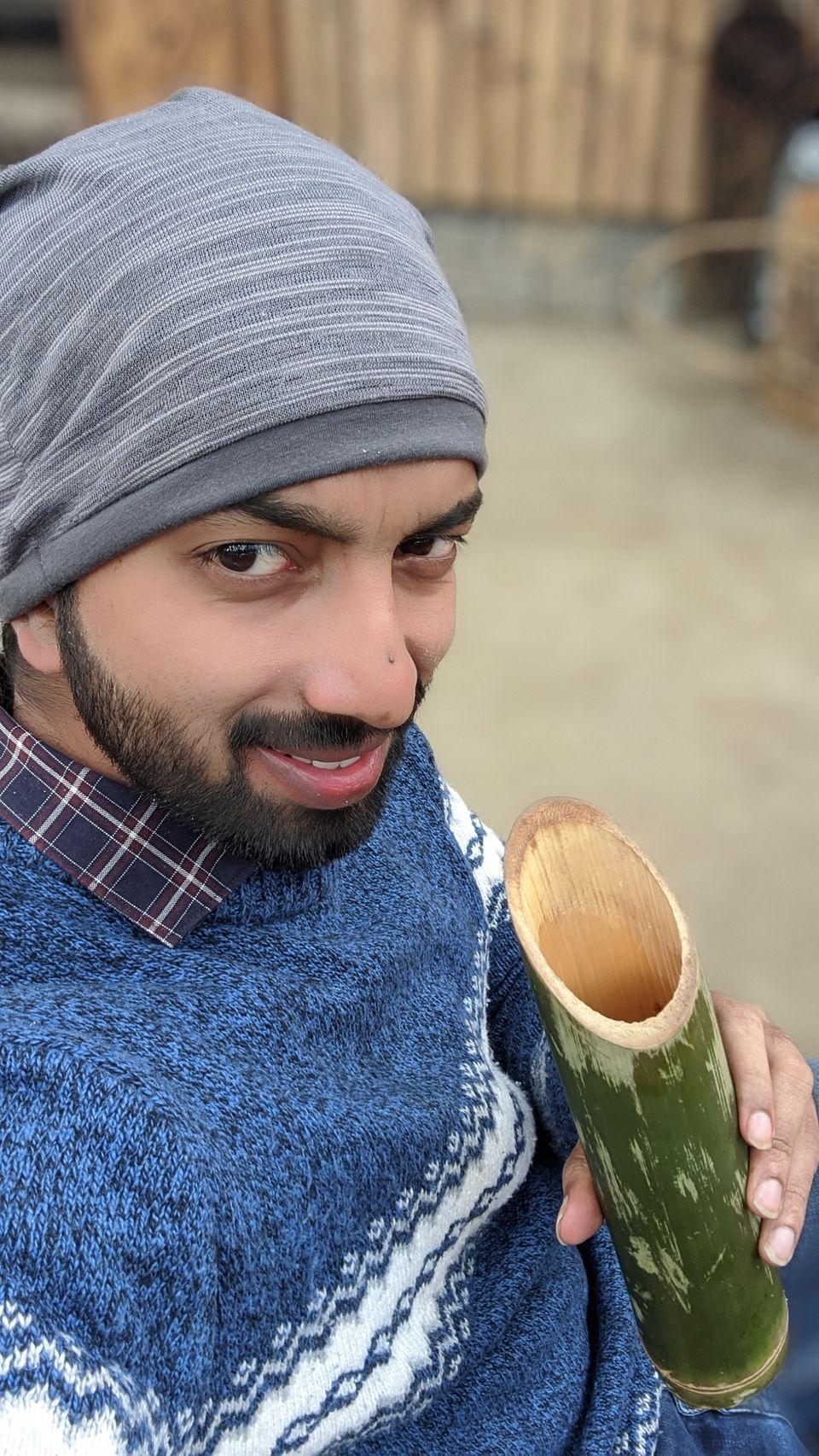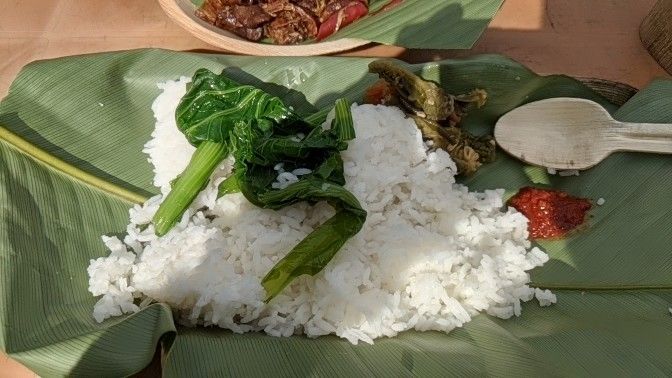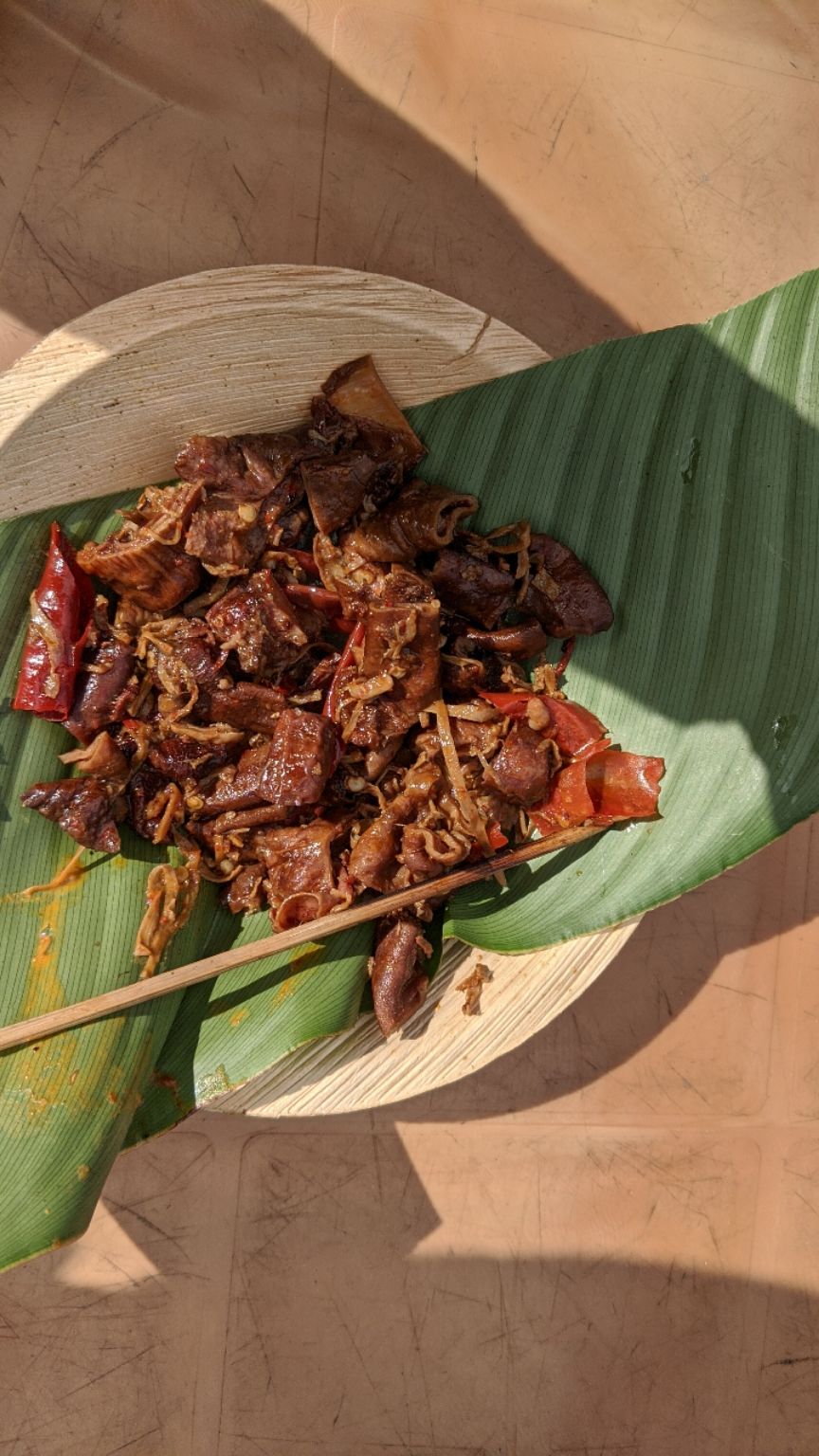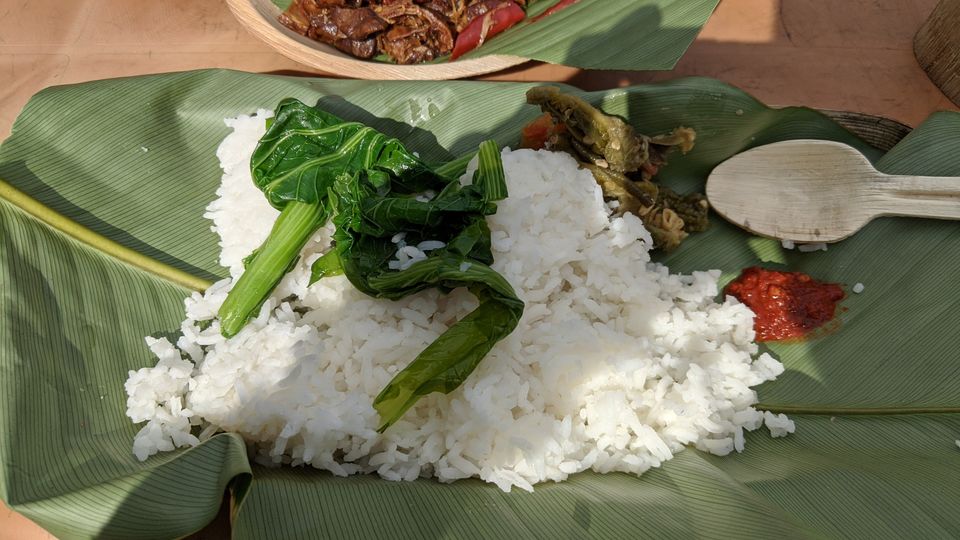 After staying for 2 days in Kesama, i head to Nagaland's capital Kohima Town to experience the night carnival. There was a daily NST (Nagaland State Transport) bus departs from Kesama Hornbill Festival entry gate. You can find many hotels in Kohima on a much cheaper rate. I found one hotel with 700 per night, and it was best thing for a budget traveller like me. Nagaland's night carnival was a treat to watch, there was a plenty to eat. One can find so many eating stalls one by one starting from Pork,Chicken and Beef Kebabs. Beef sticks was the best of them, followed by Chicken leg steaks. It was an open treasure for foodies and you can't stop licking your fingers.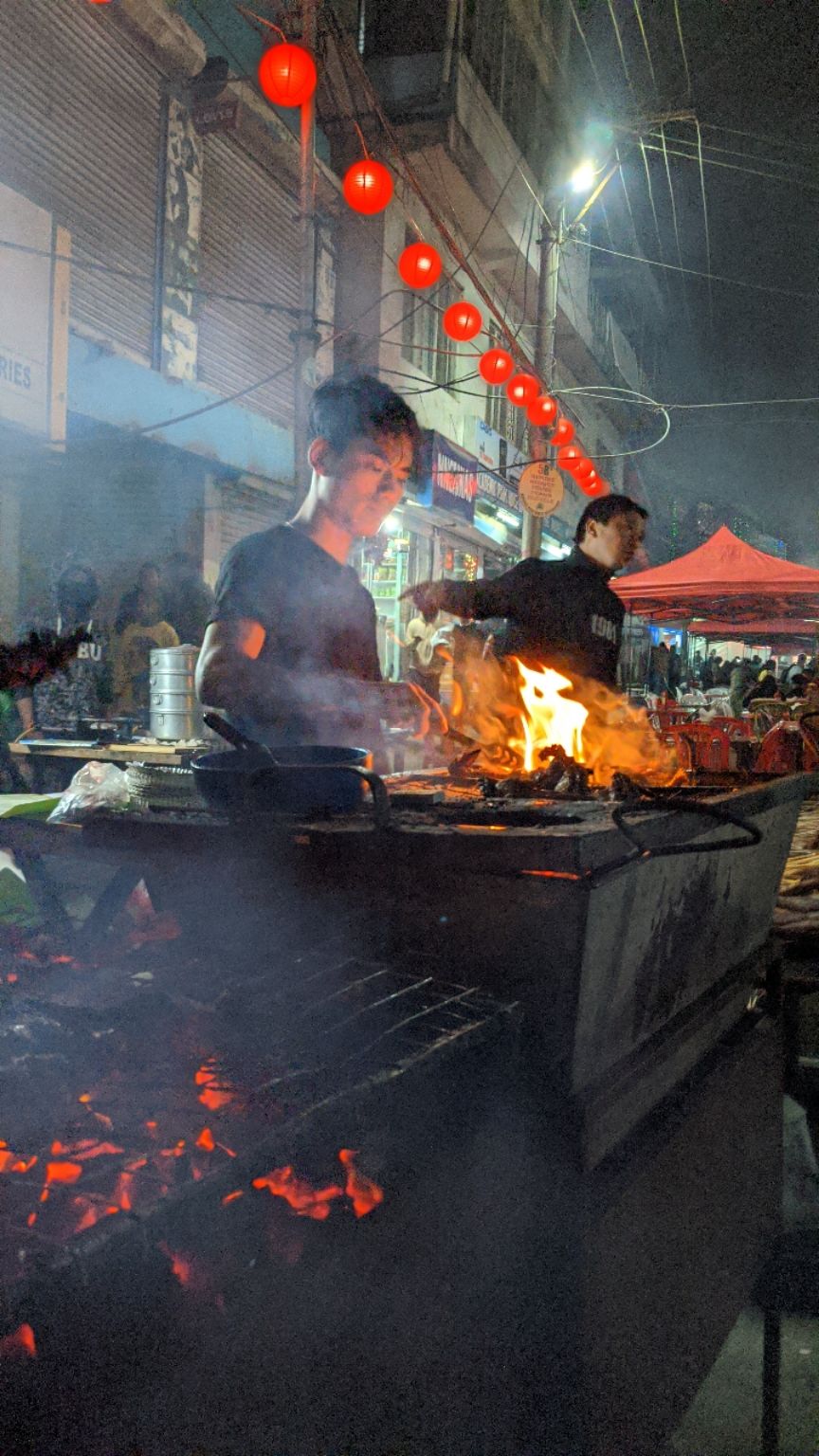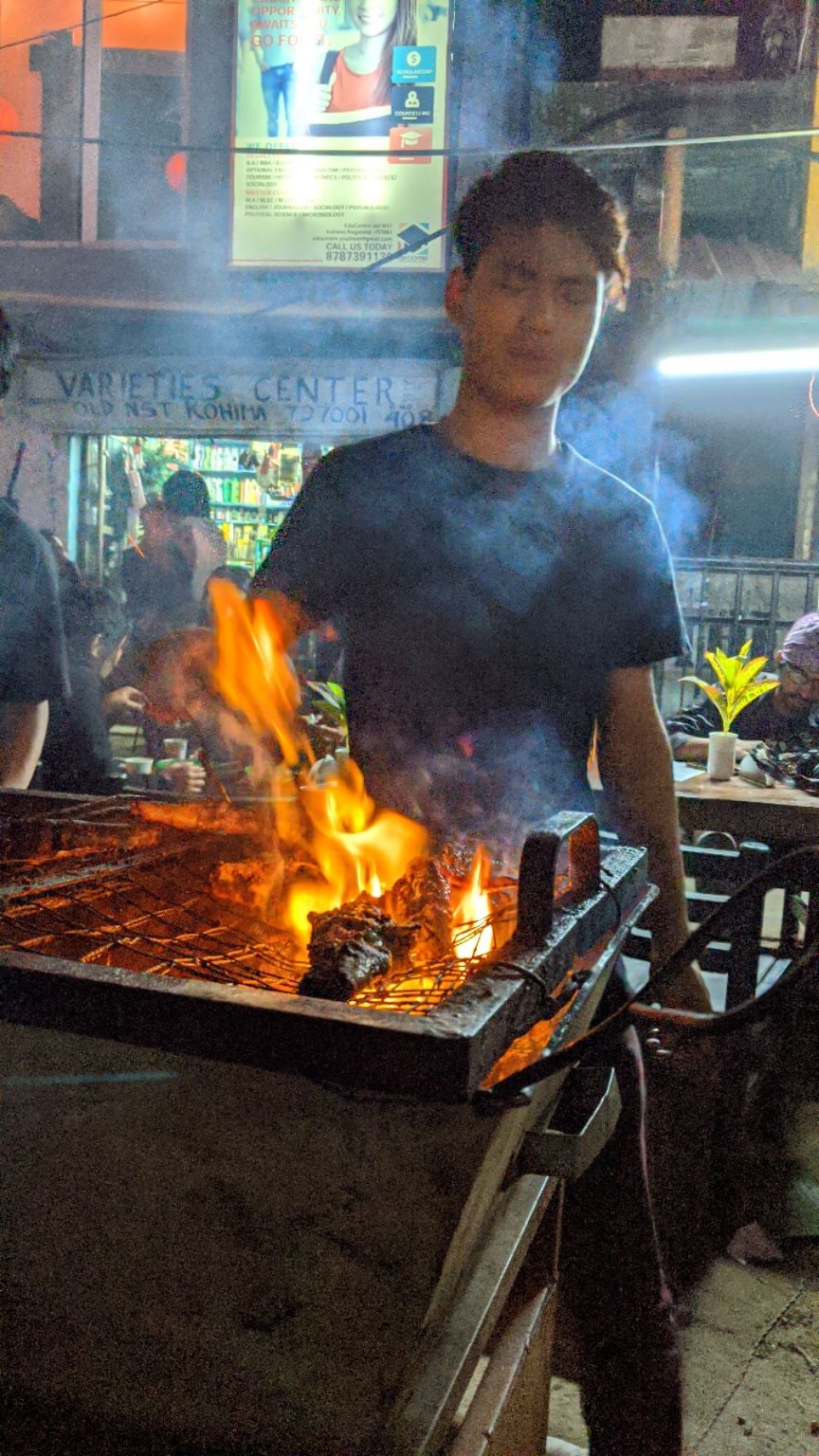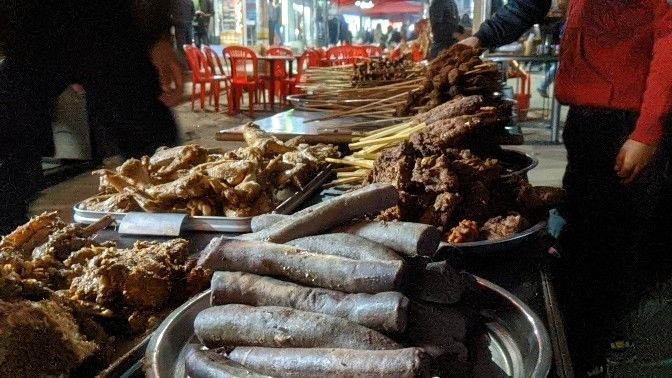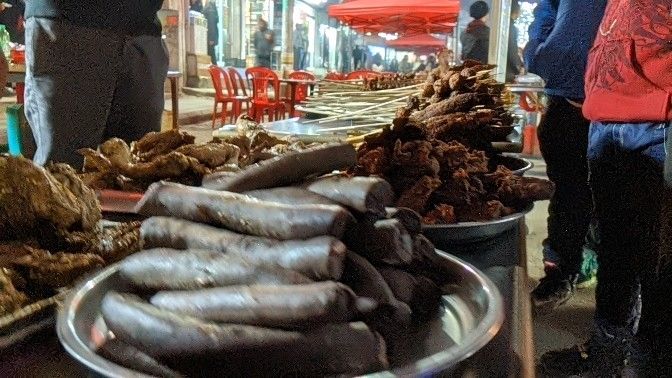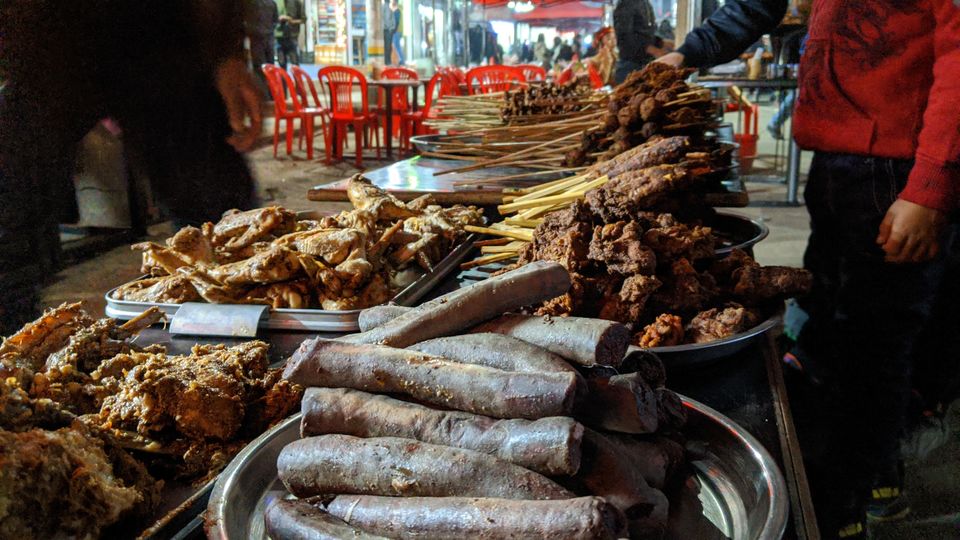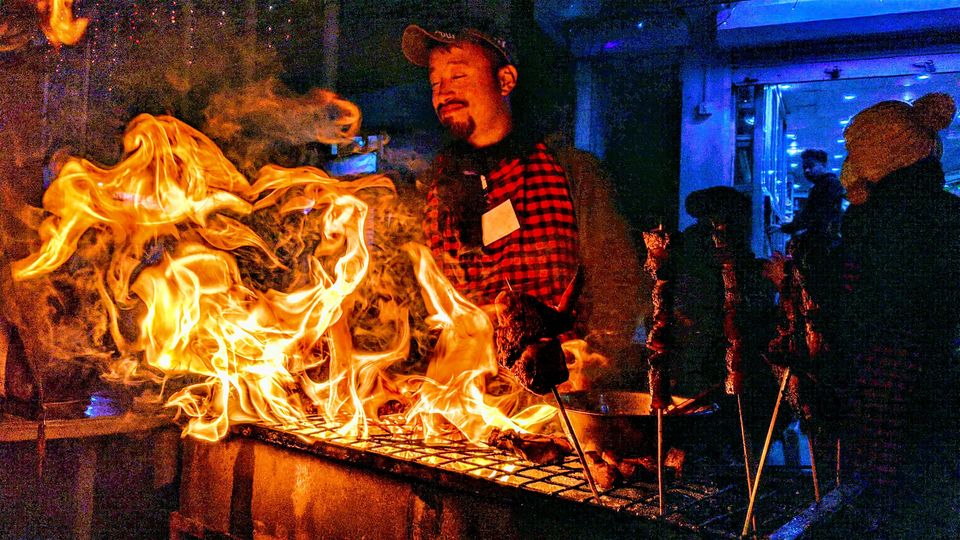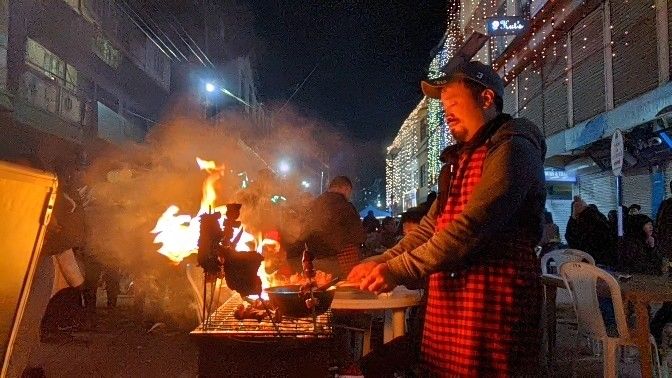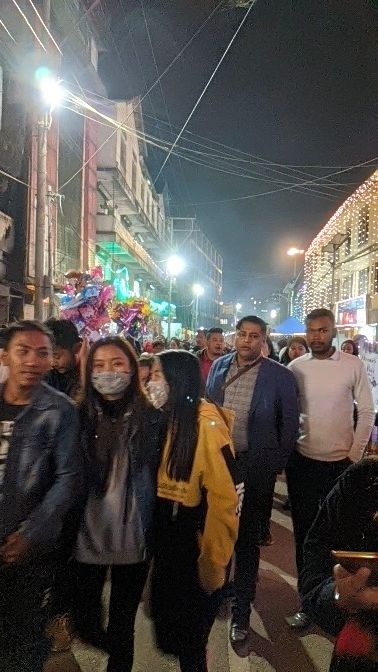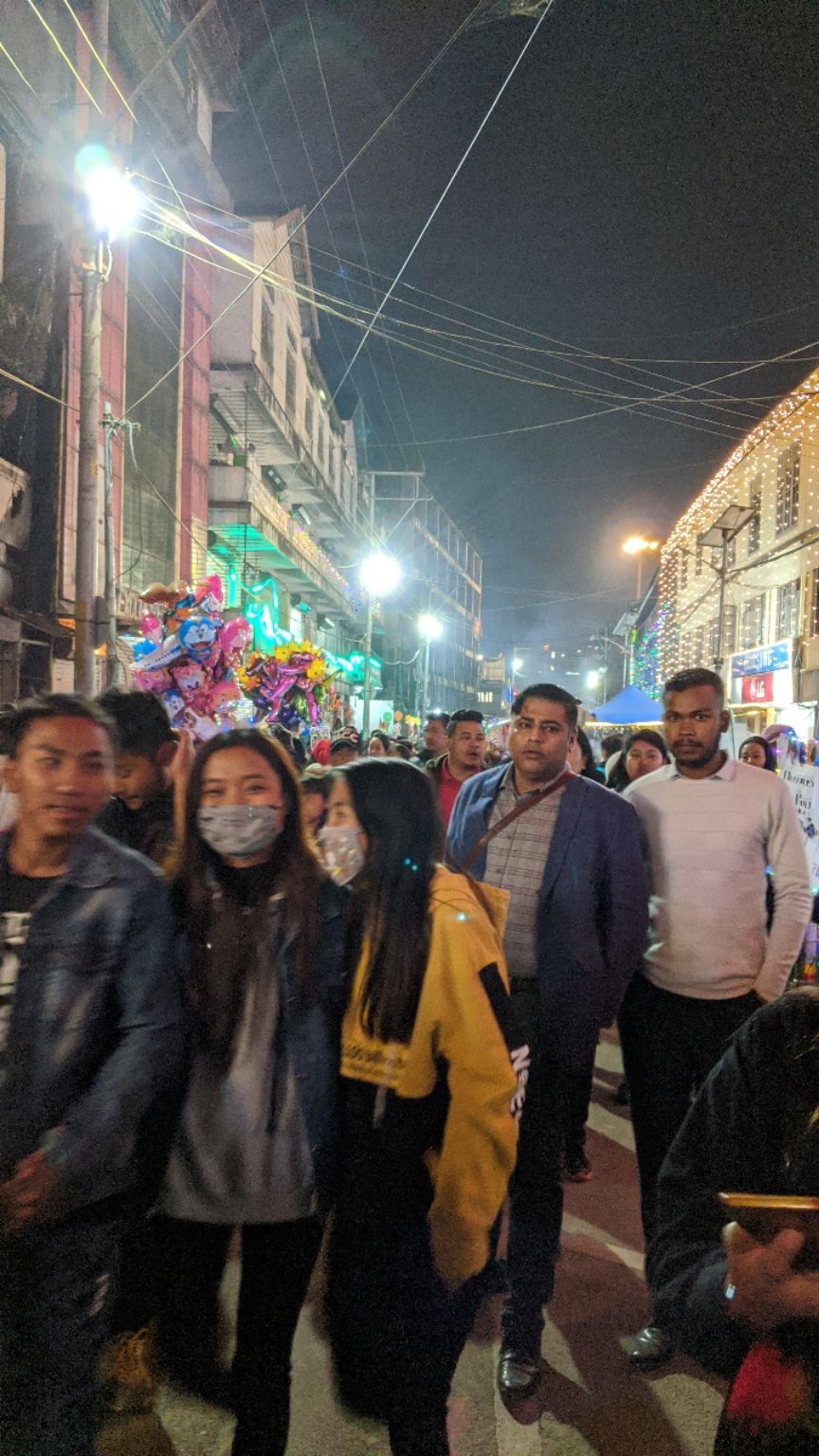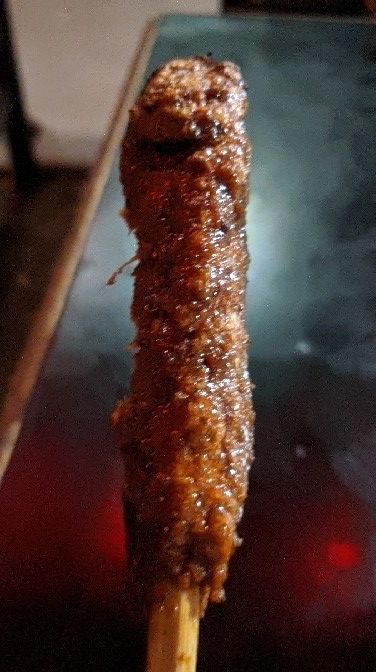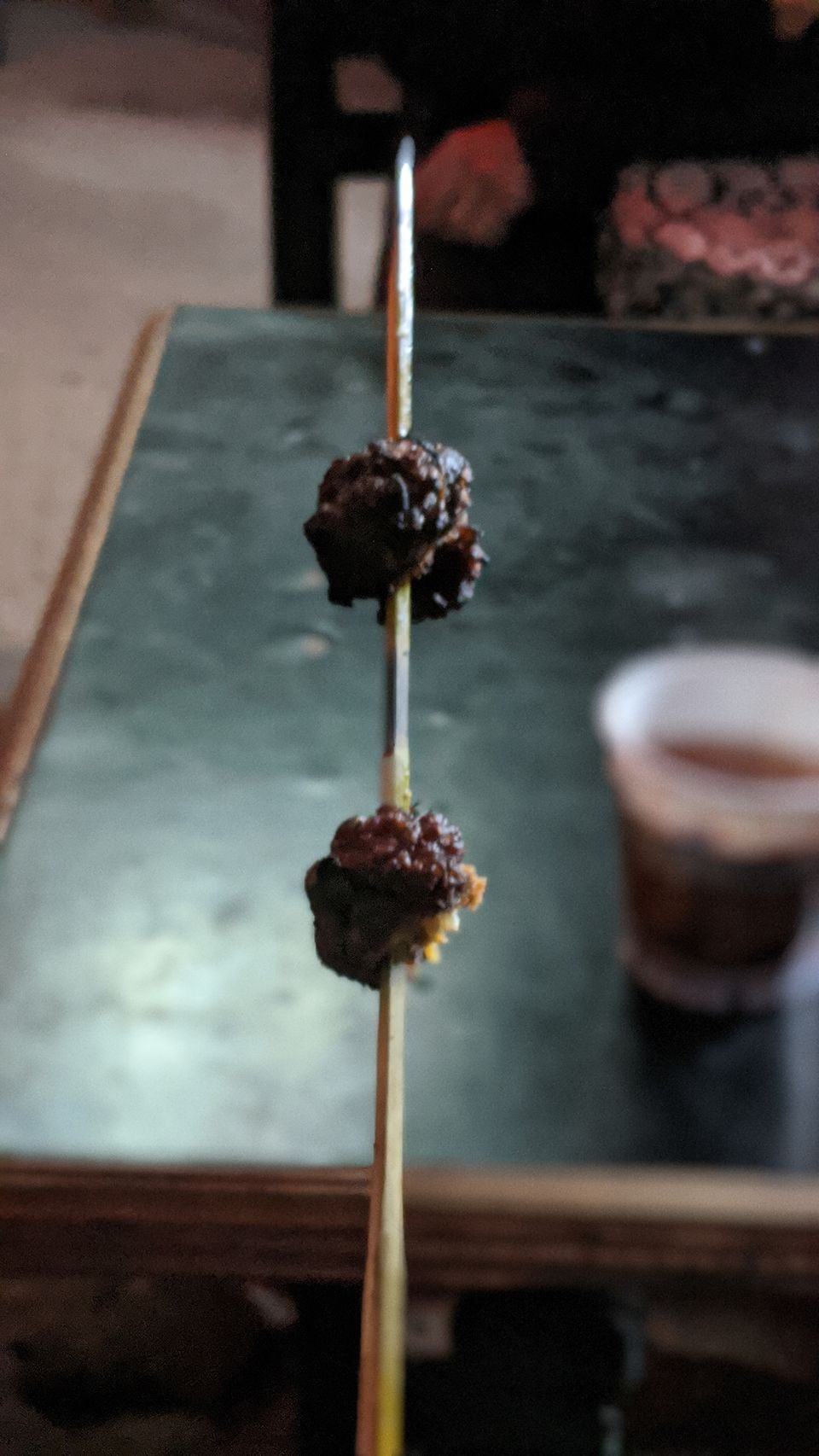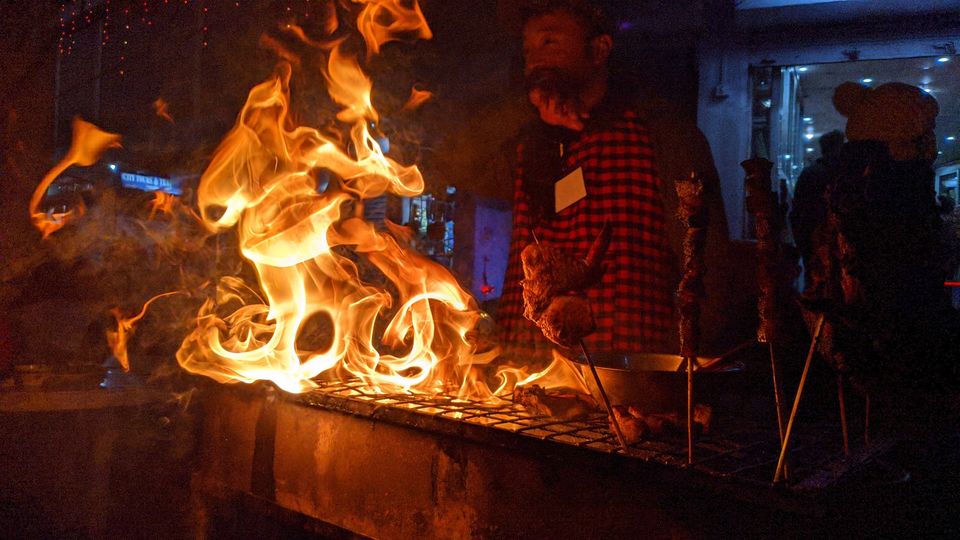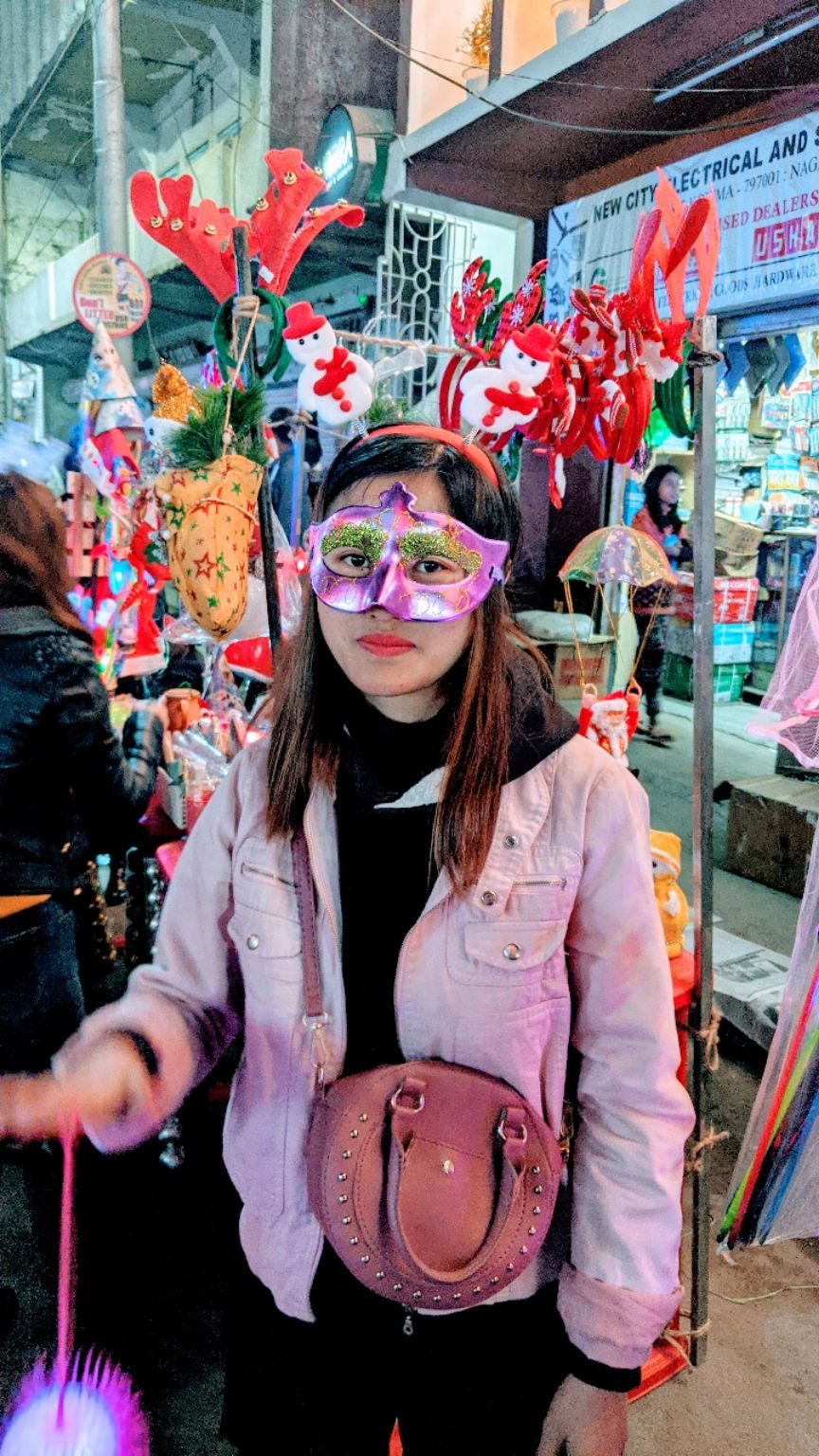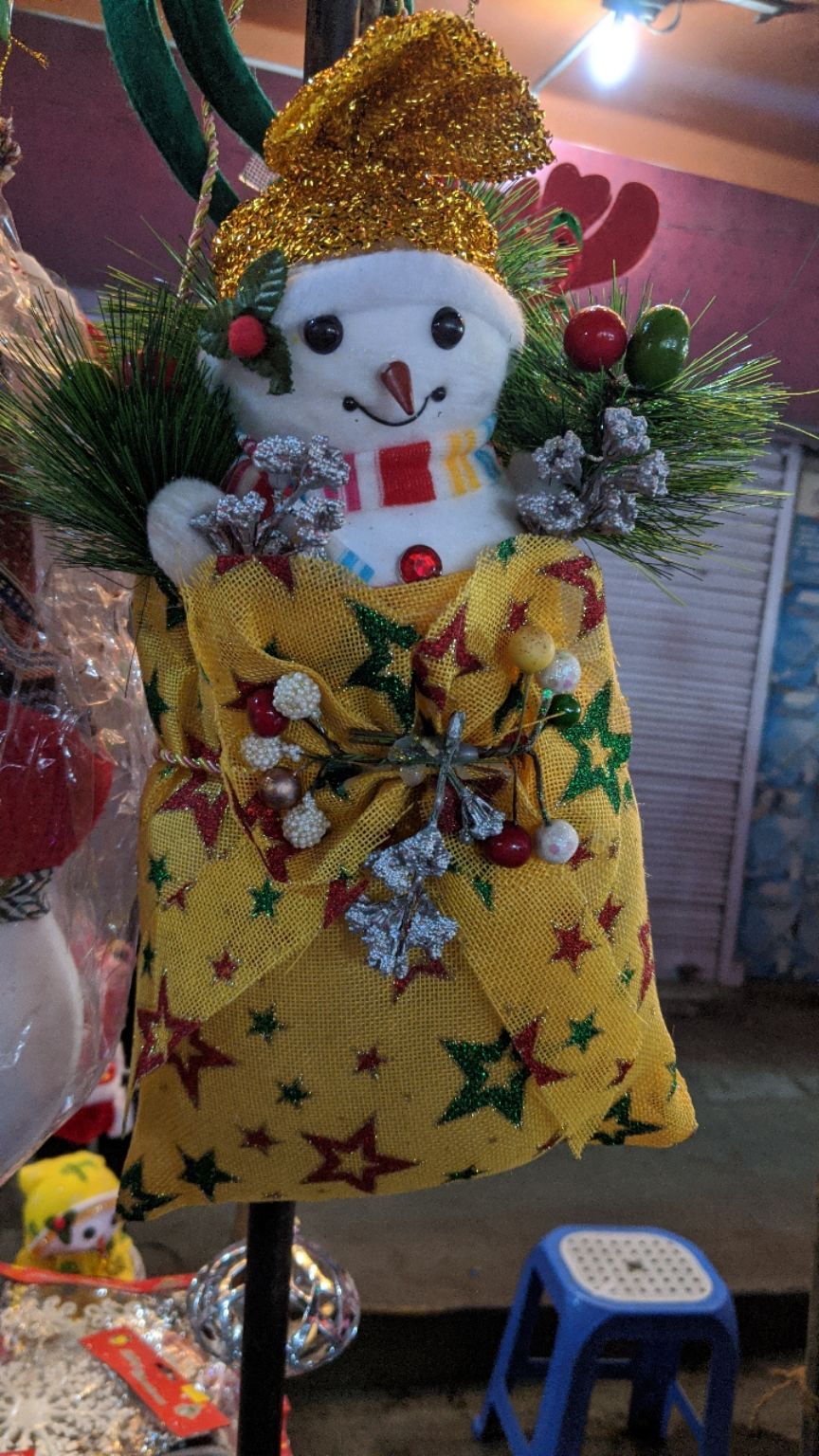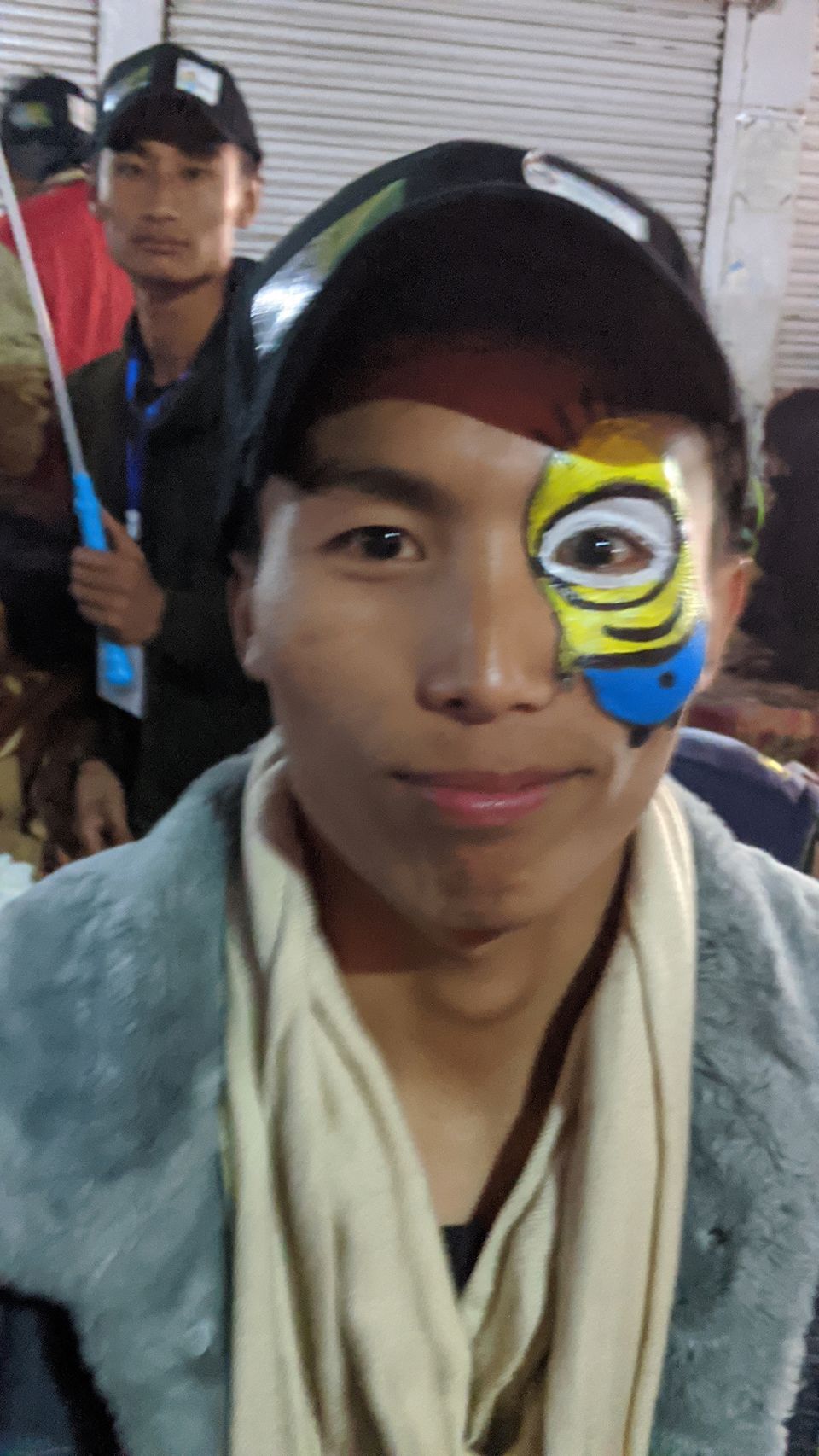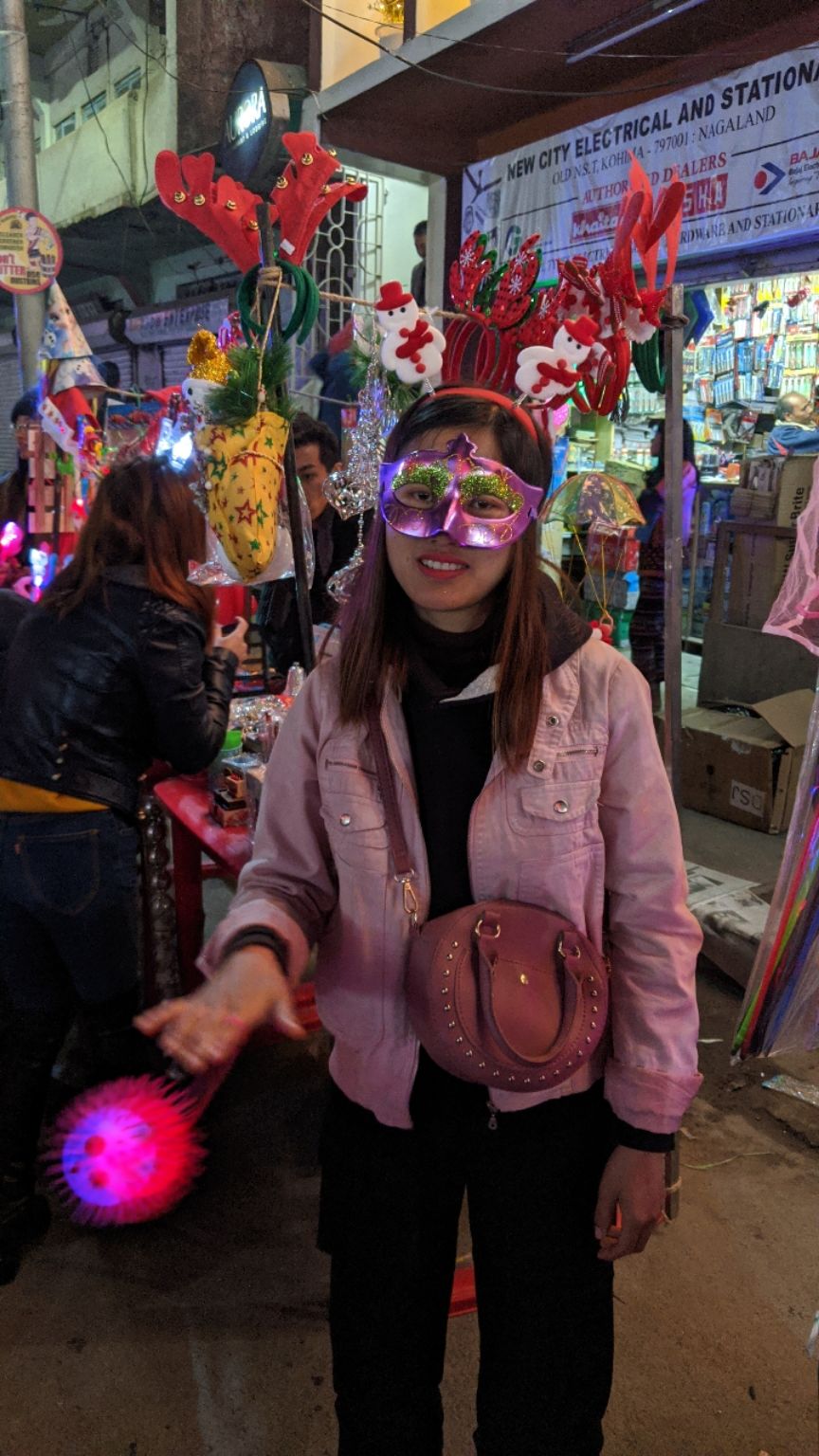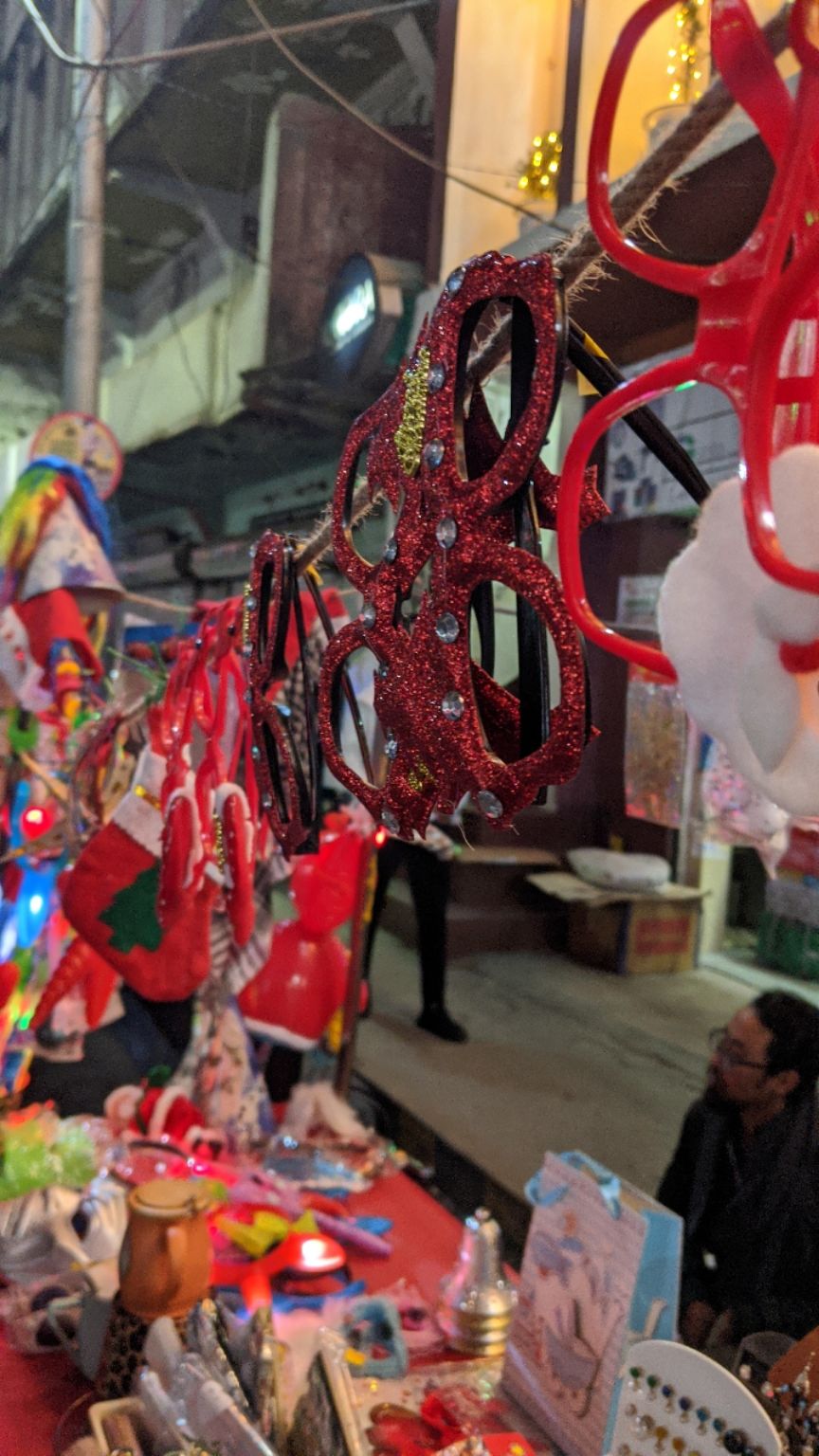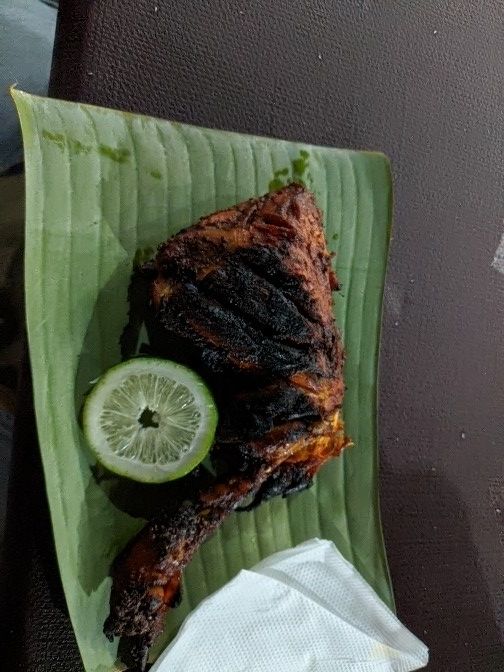 Most important part of the trip begins with Dzokou Valley trek. One can start early in the morning around 6 AM and catch a shared cab till Viswema and from there one can catch a Sumo straight to Dzokou. There are few important things to note here:
1. You will get shared taxis early in the morning, but once you reach Viswema, you need to wait for Sumo cars to leave at 9 Am.
2. As said earlier, Dzokou Valley is 8 Km trek, where one need to walk a long narrow stretch, before the motorable road ends. Therefore, one can either book a hotel in Viswema or ready to give a test to your fitness.
3. Way to Dzokou is very long. Once you reach here, you need to pay entry ticket and also one need to pay for your equipments like Camera.
4. One can also walk towards the Dzokou point trek. I recommend to hire a car that will cost you around 1500 per person. Since it is along trek, you need to save your energy, specially if you are carrying your bagpack with you.
5. Carry sleeping bag, hand gloves and mufflers with you as it gets cold at the top of the valley.
One may get approached for a guide at Dzokou Valley,however it is a personal choice to have. I didn't had one, for shorter period of time i got lost on the way, but you'll get help from other trekkers in showing to the way. It is a 8 km stretch, it get your fitness level tested on every stride you take. It took me 6-7 hours to reach Dzokou point. There is only one rest house with no basic facilities. After getting exhausted with a long trek, please don't expect that you will get a good food to replenish. Kindly carry your own food, if possible. You get only maggie or omlette. Those who have hired guides are treated like Kings, they had been served with rice and vegetable curries (that's not fair). One can stay for a night or two but you need to face the challenges. There is no proper bed or even proper toilet. You need to sleep in the dark. You will get a blanket and a mat from them. If you have your sleeping bag, that can help you to keep away from the cold.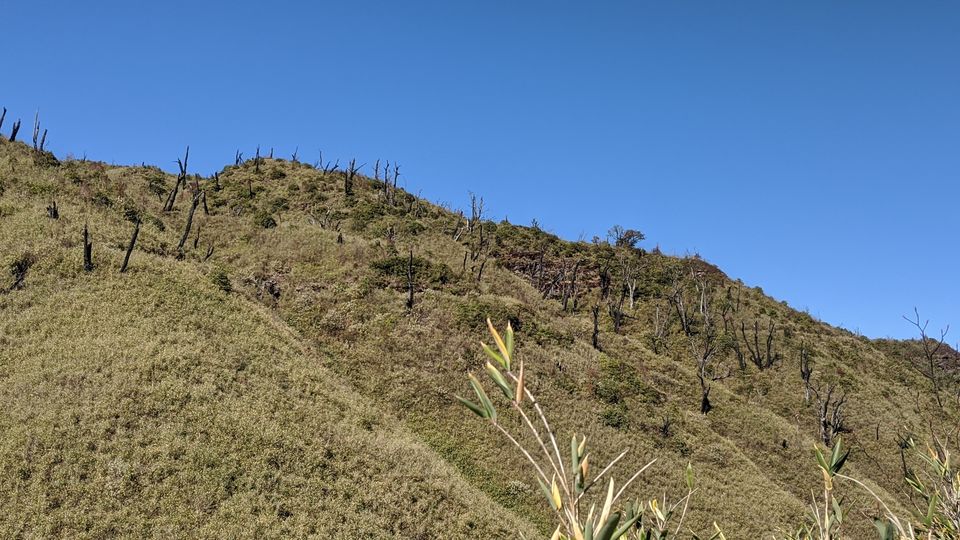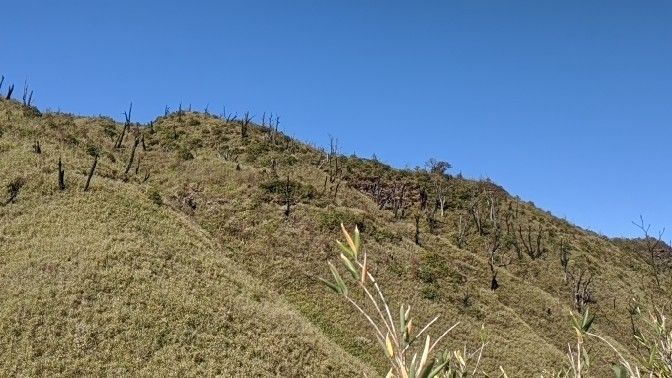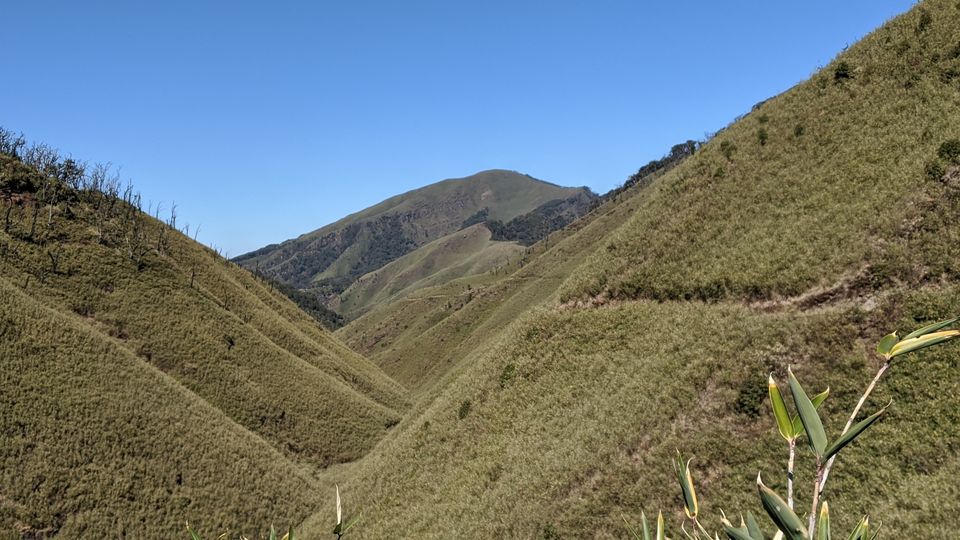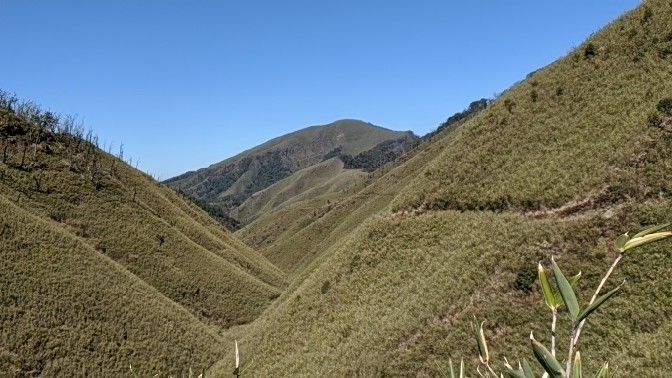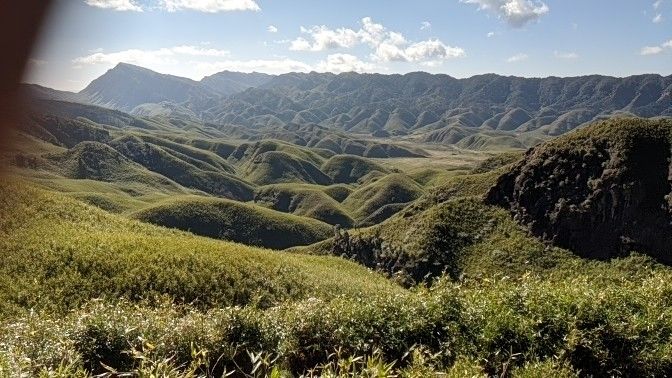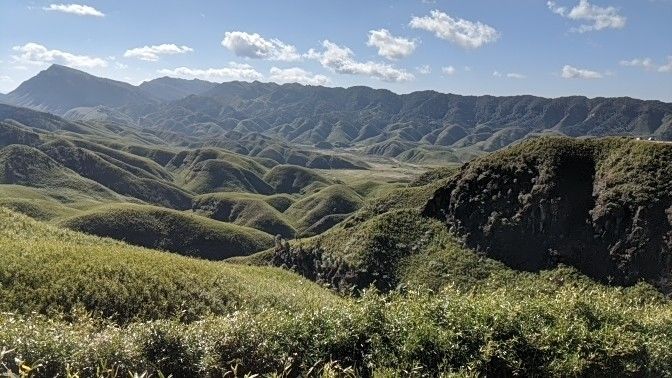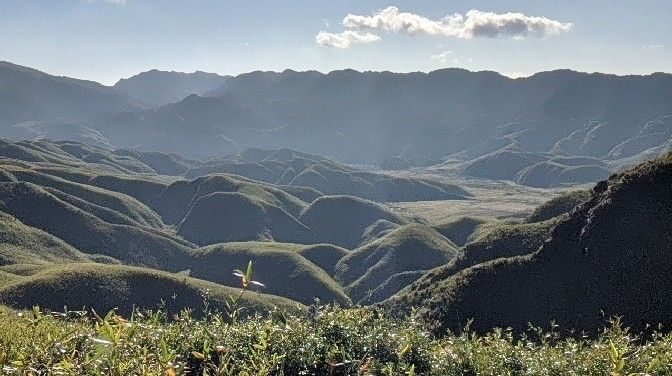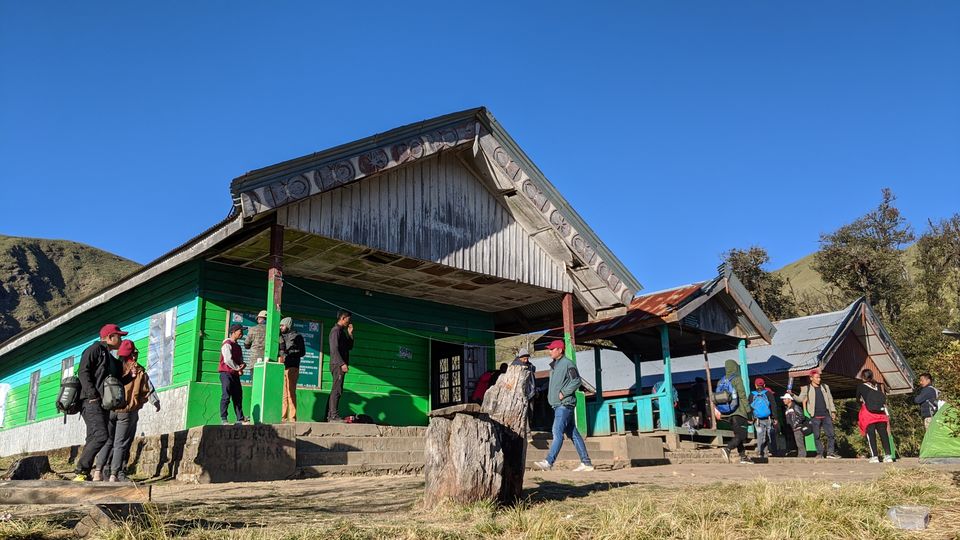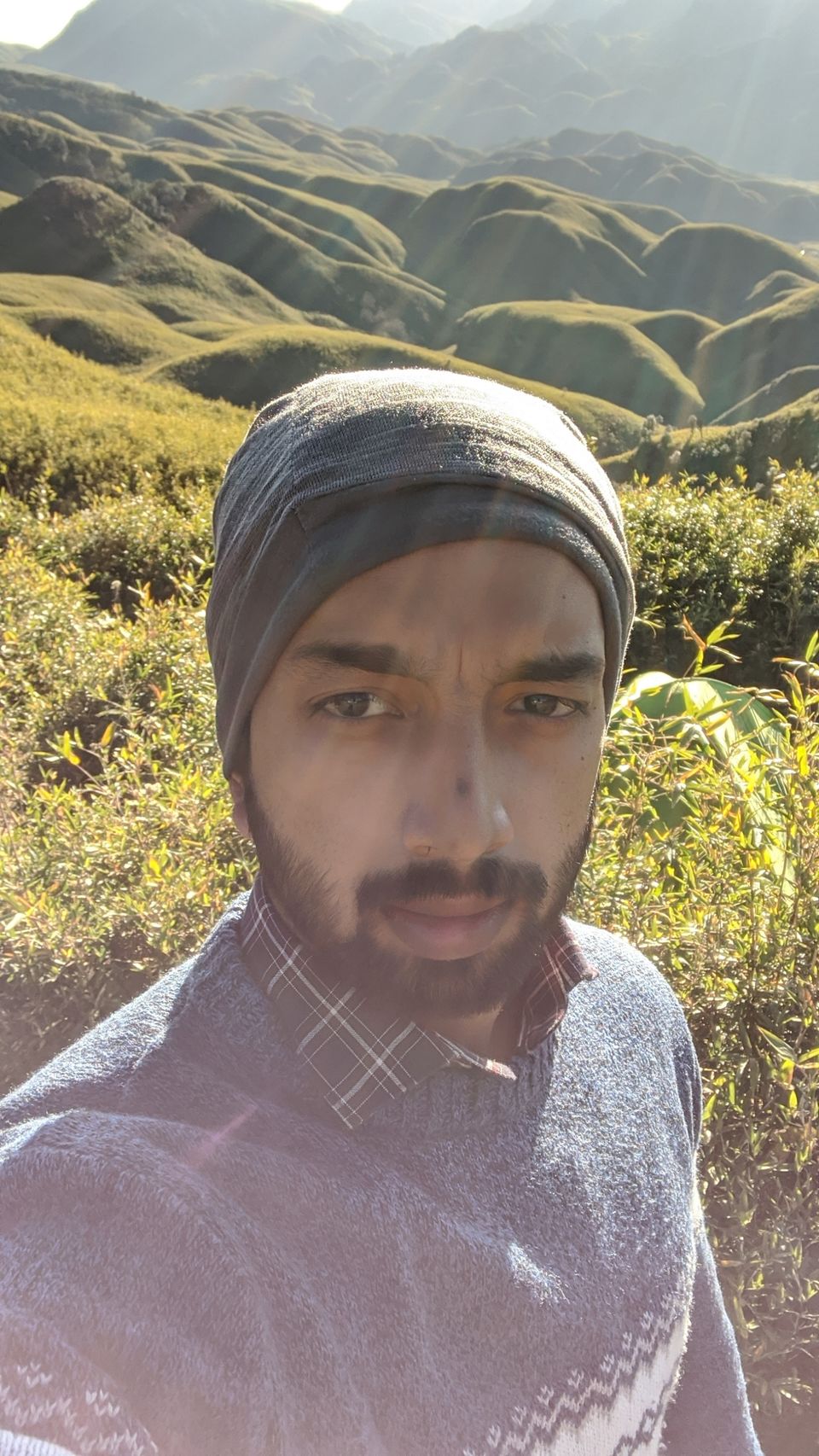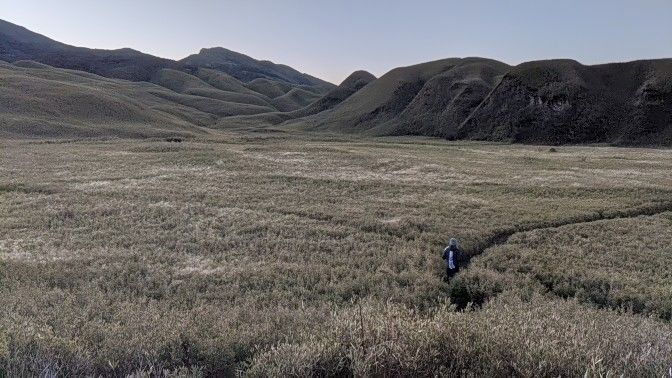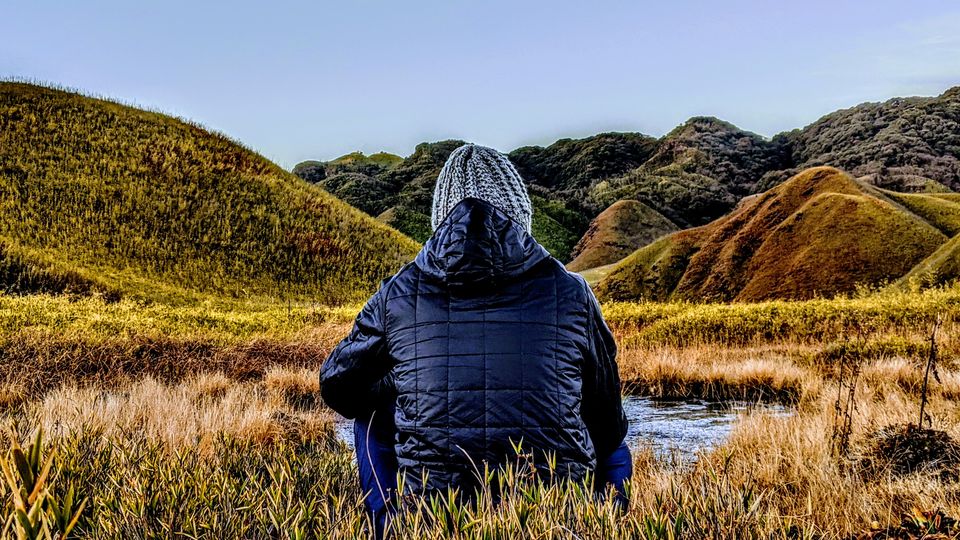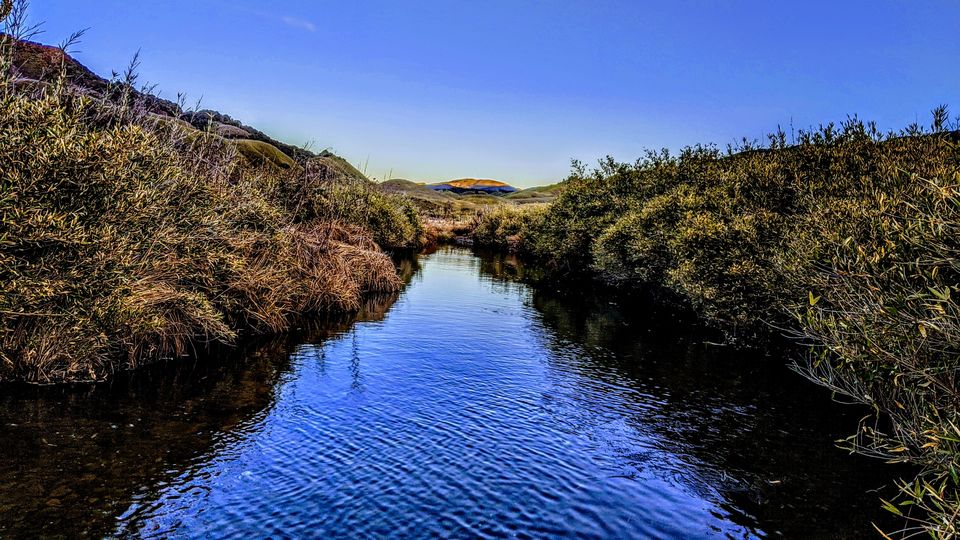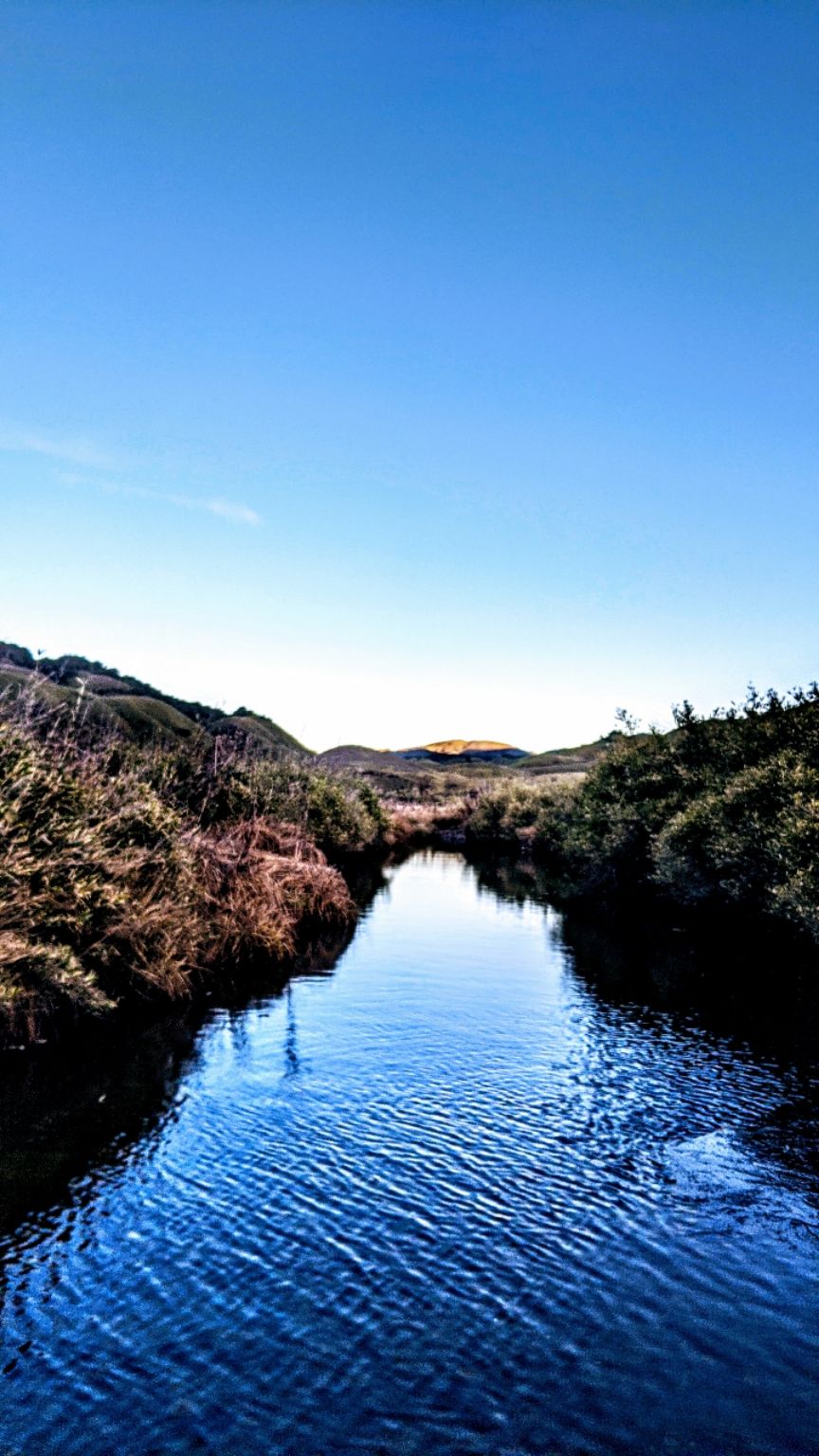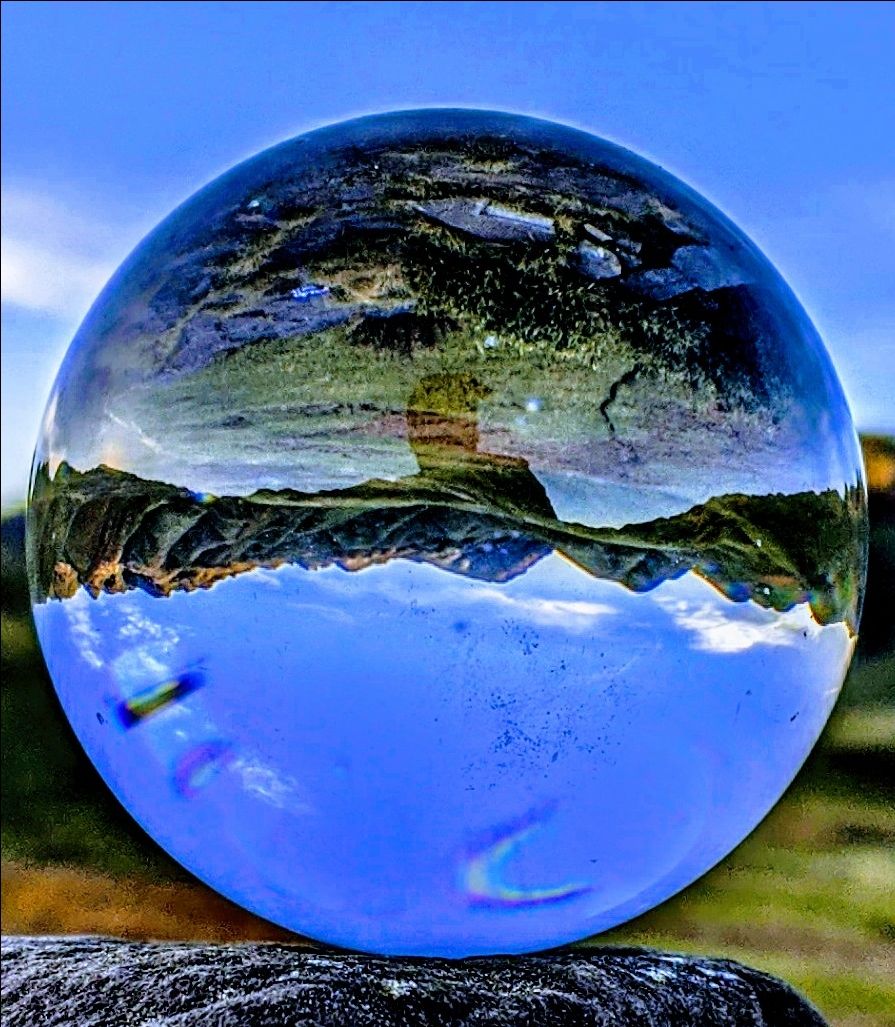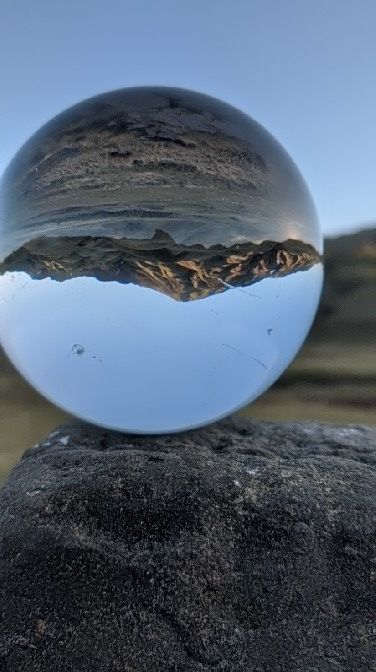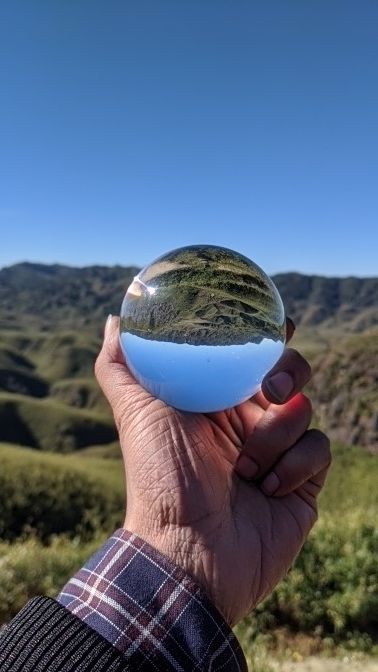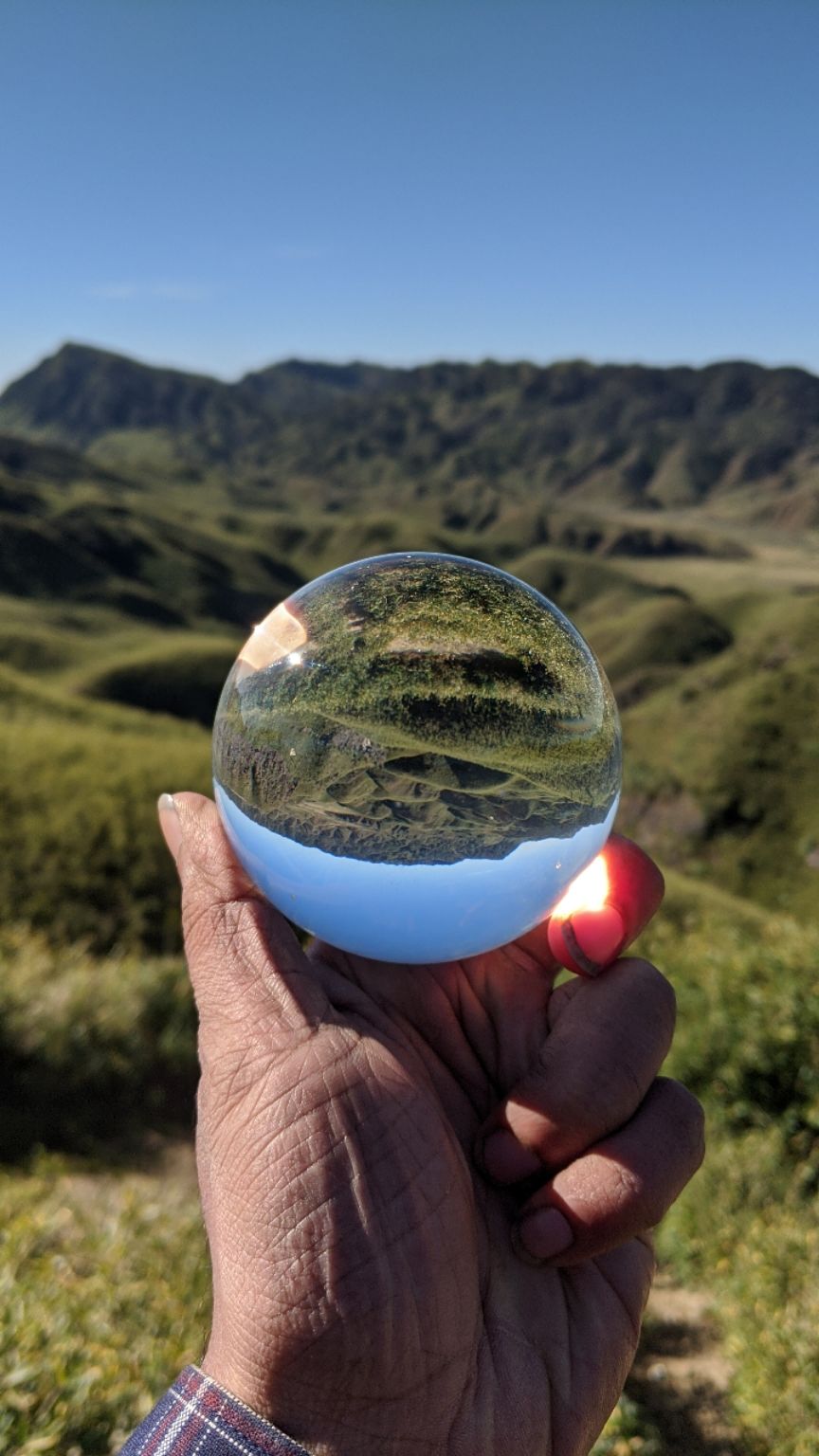 After the 2 night stay, head towards Kohima again. From there you can get taxis to Dzuleke and Khonoma Village. Dzuleke is the smallest village with tiny percentage of population are farmers. It was the most serene and peaceful place to be in there. Khonoma on the other hand is a plastic free zone and therefore the most cleanest village in Nagaland. People in Dzuleke and Khonoma are so warm and they can go to any extent to help you and make you comfortable.
I didn't find a homestay in Dzuleke, so my driver took me to Khonoma village and there i found the most friendly and warm family 😊💙. I had the most wonderful stay with them and of course, awesome food.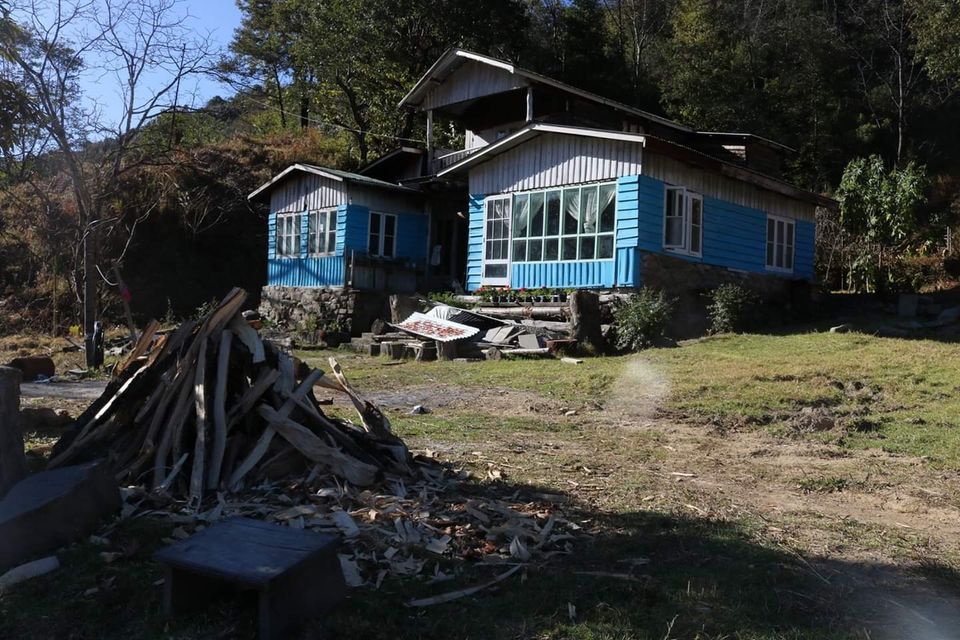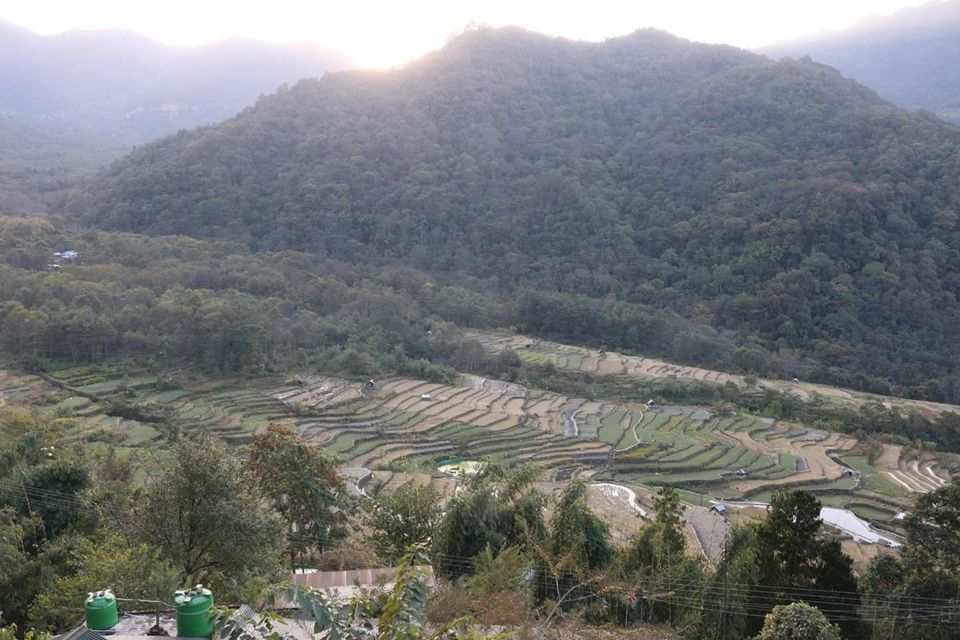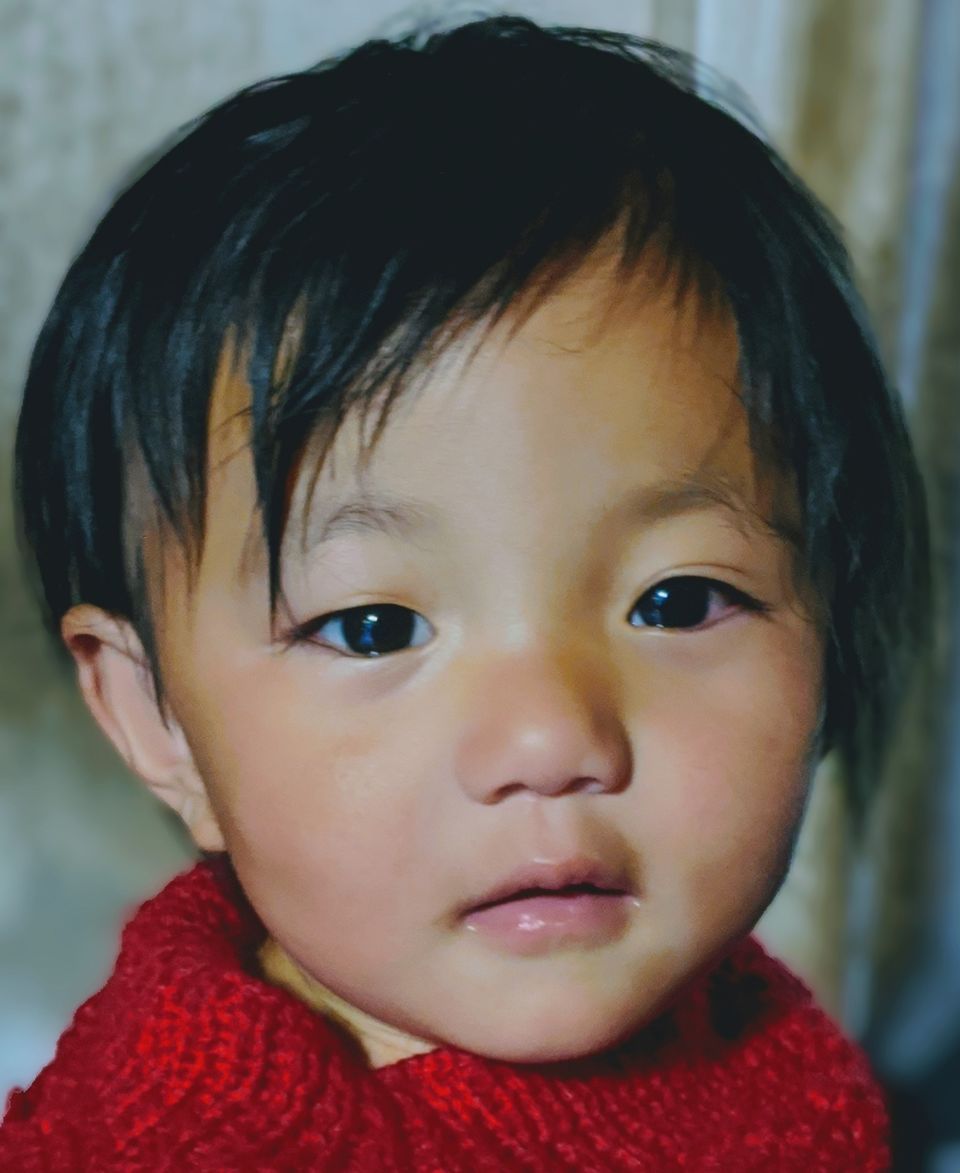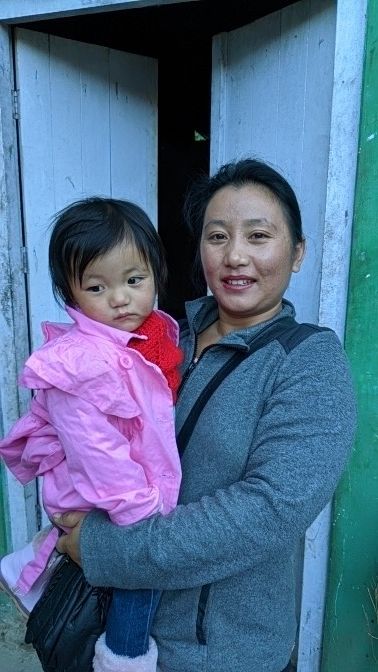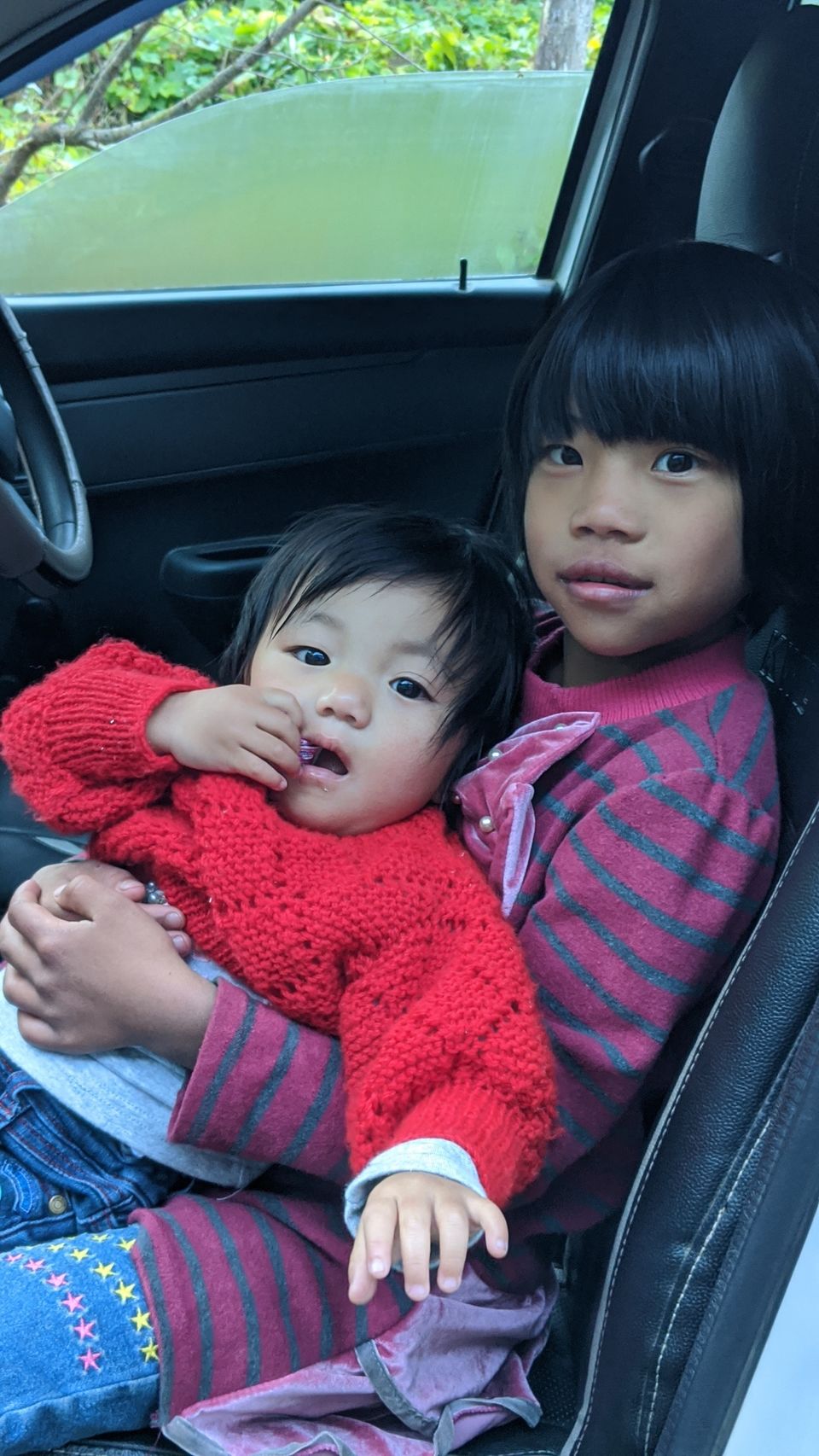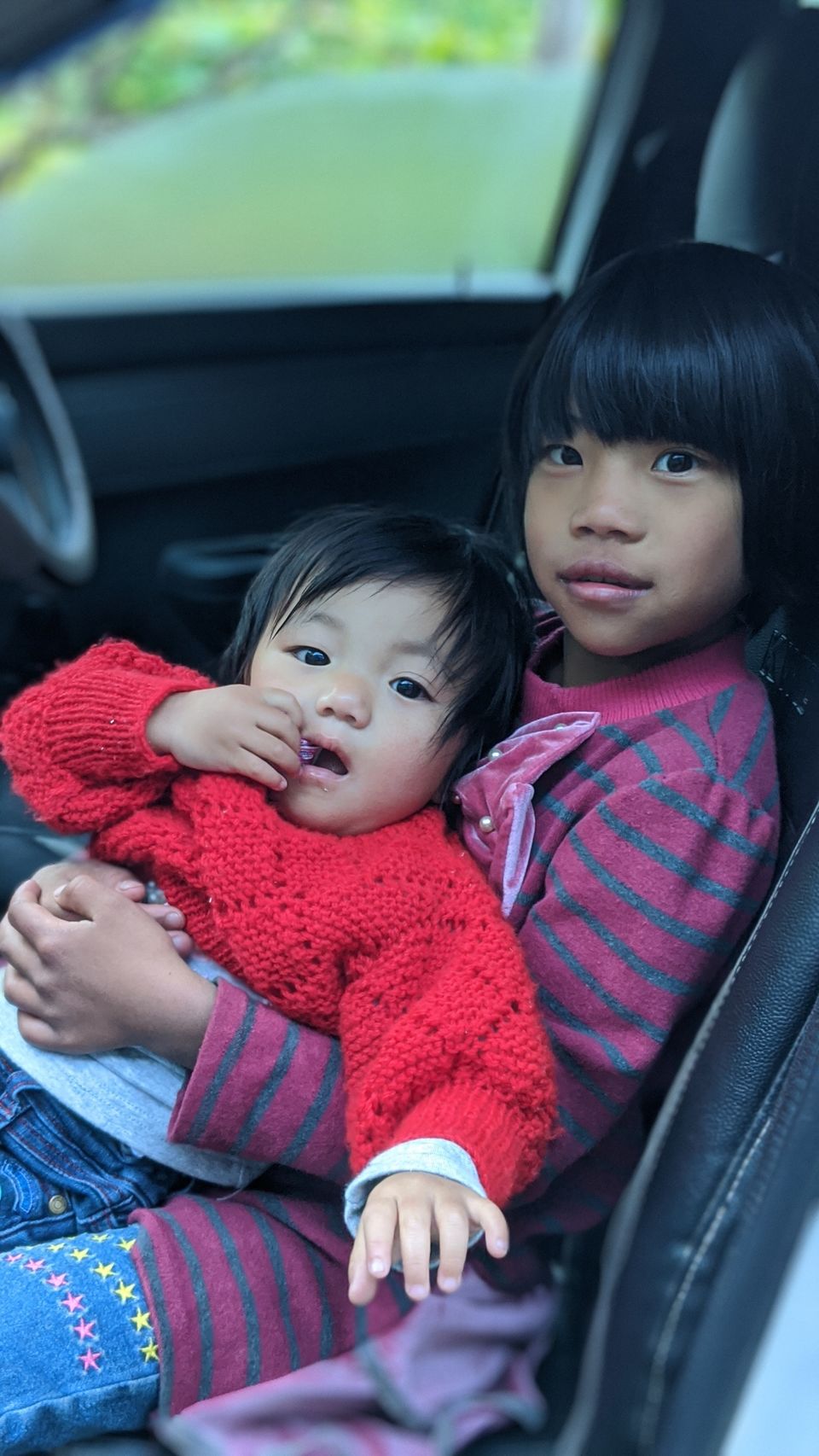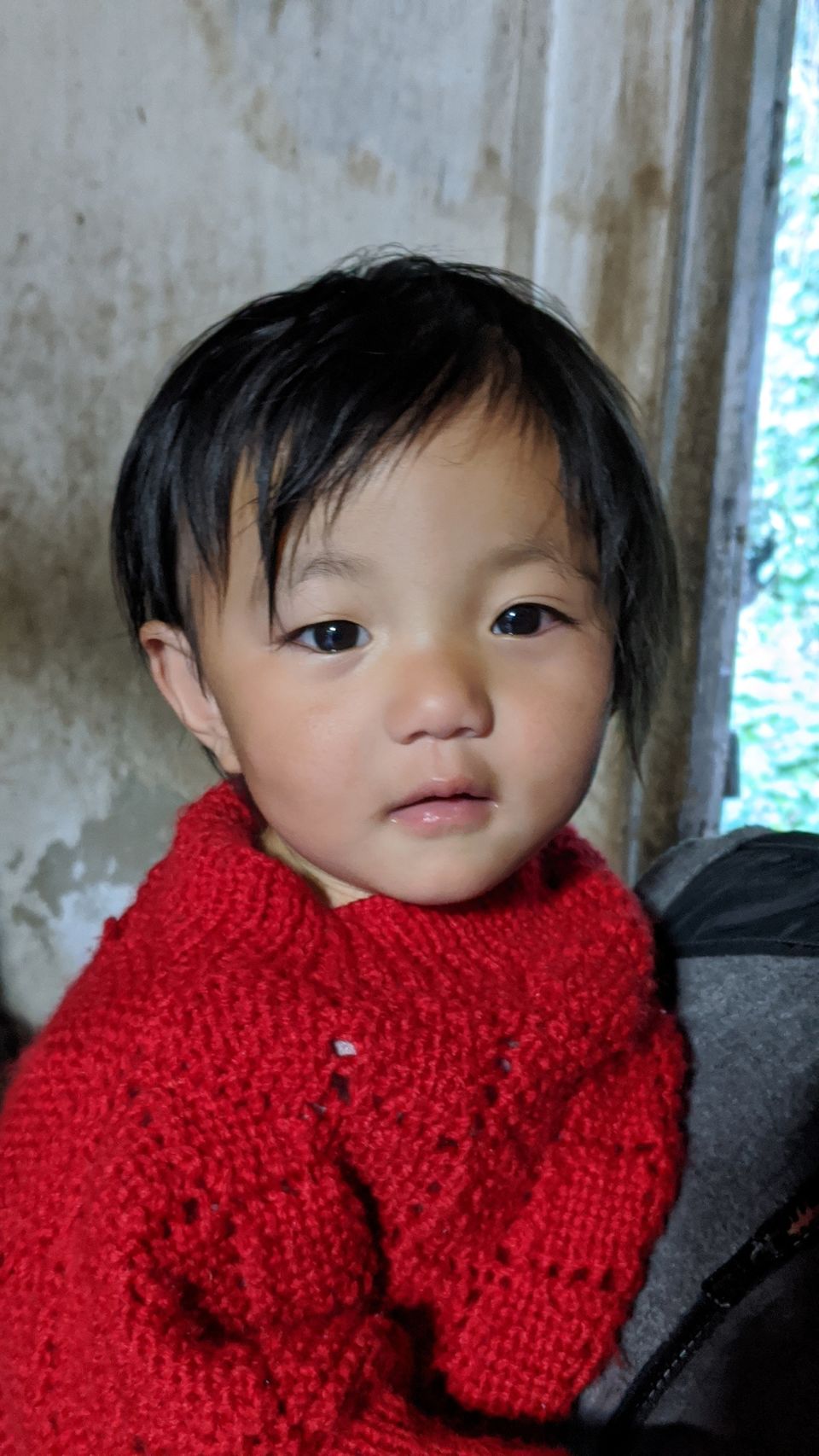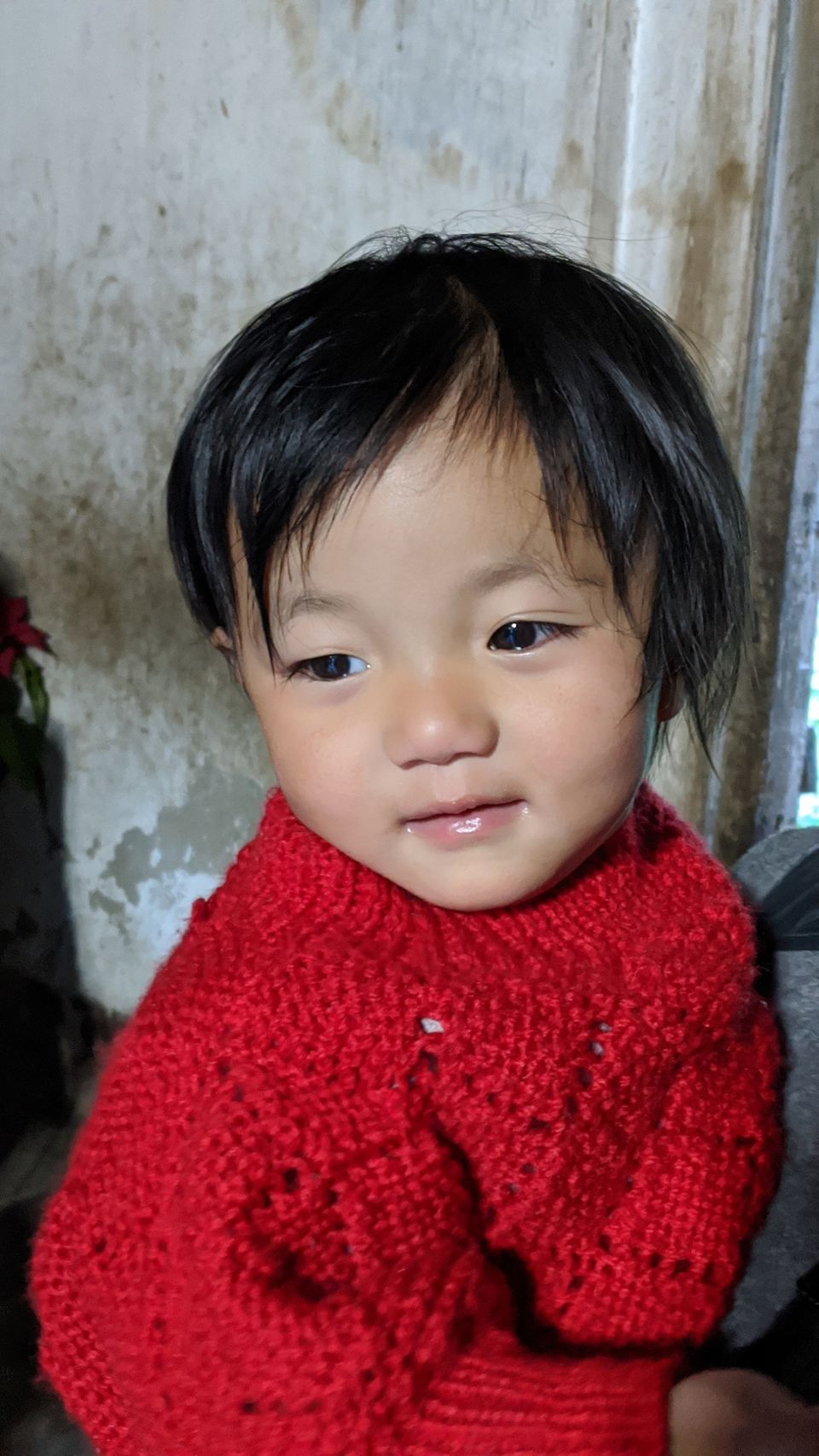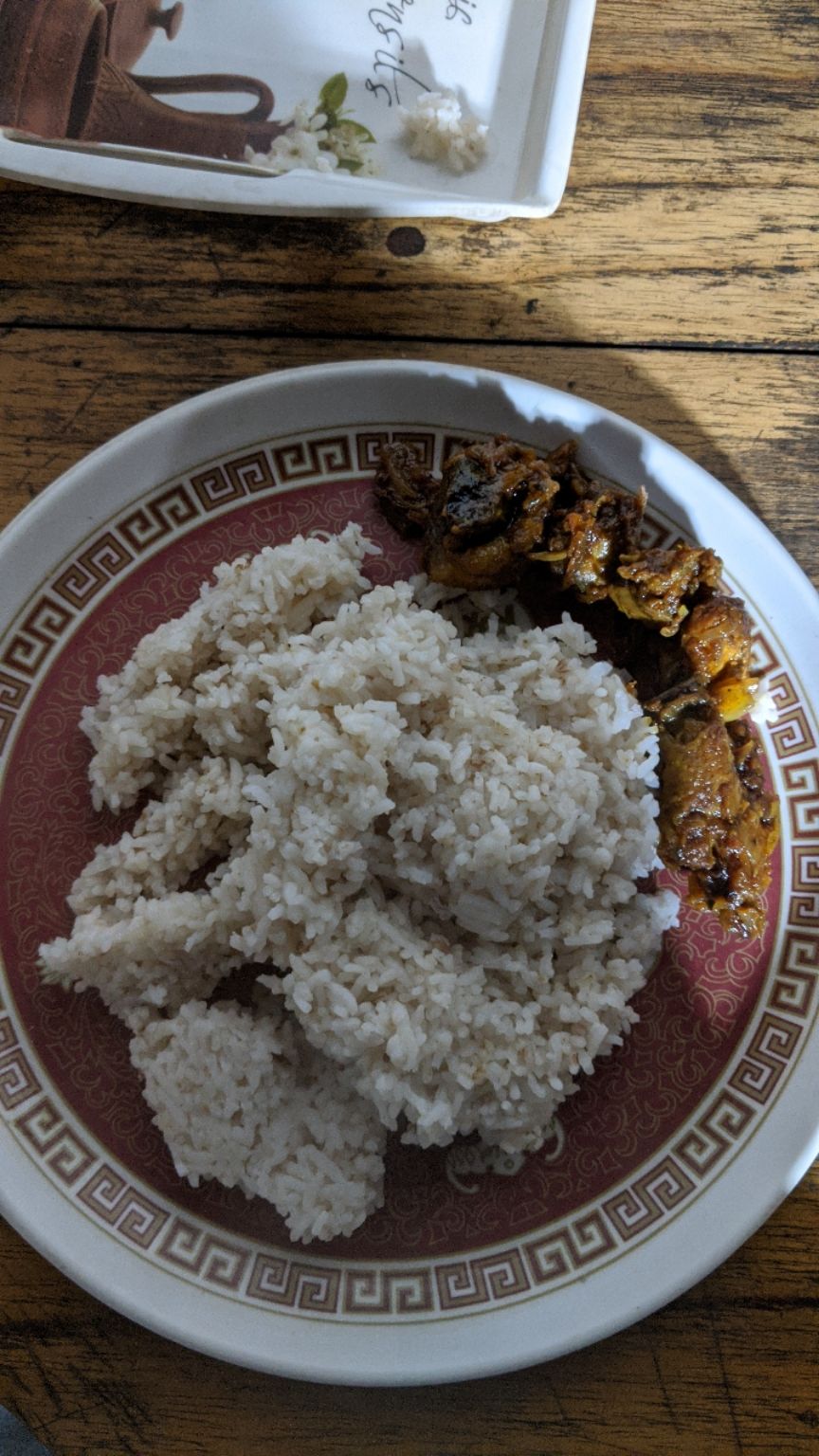 I decided to stay back in Kohima for my rest of the day. I was lucky to find night parade was happening on down the street. I was so excited to find the same. Also, it was a great day to begin with, as I got a good deal with a hotel, had an amazing food and then coffee. Tried one of the best street food so far; rice cake. It was so yummy, that I bought 3 more. There are many food outlets that you can give a try in Nagaland.
The night carnival is a part of the Hornbill festival, that happens every year, showcasing the mix of old and young traditions in Nagaland. It was a very short parade with different Naga tribes moving, dancing and singing songs while marching past.( though only the half of what I saw at Kesama). Then there is band troops marching the street followed by NCC student cadets. Also, witnessed fashion show and followed by bodyshow by fitness models.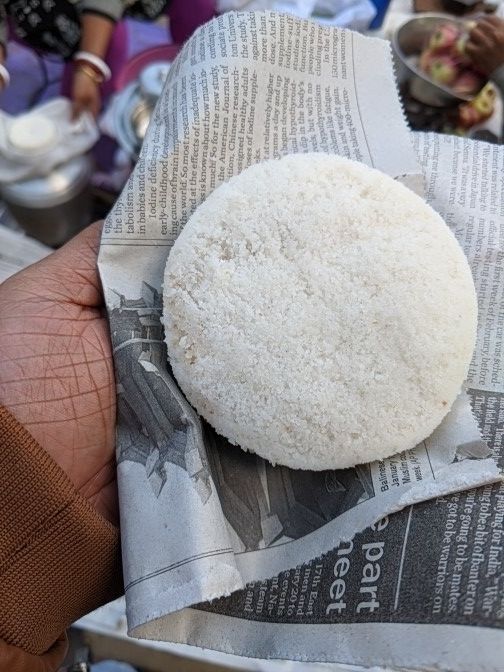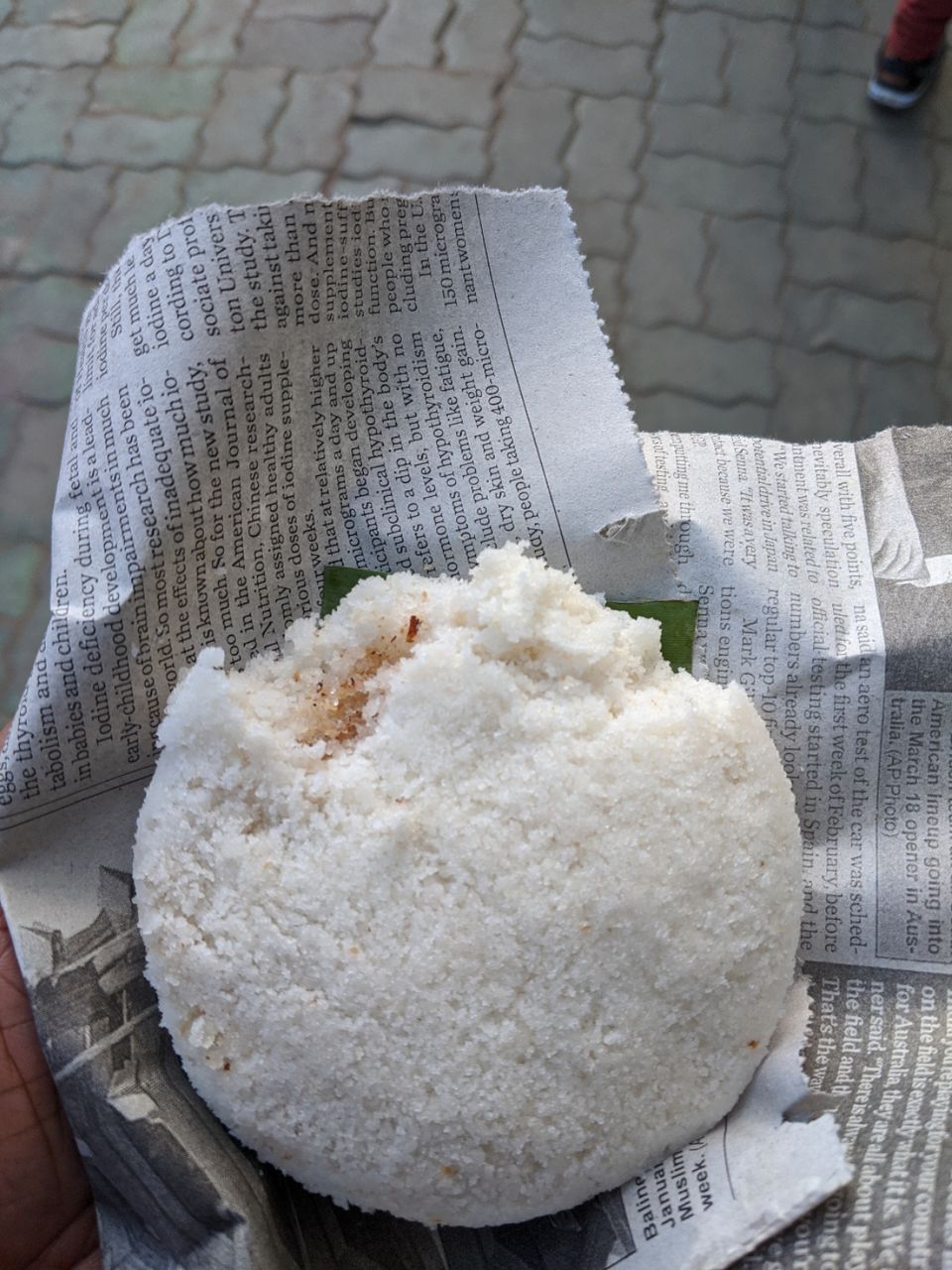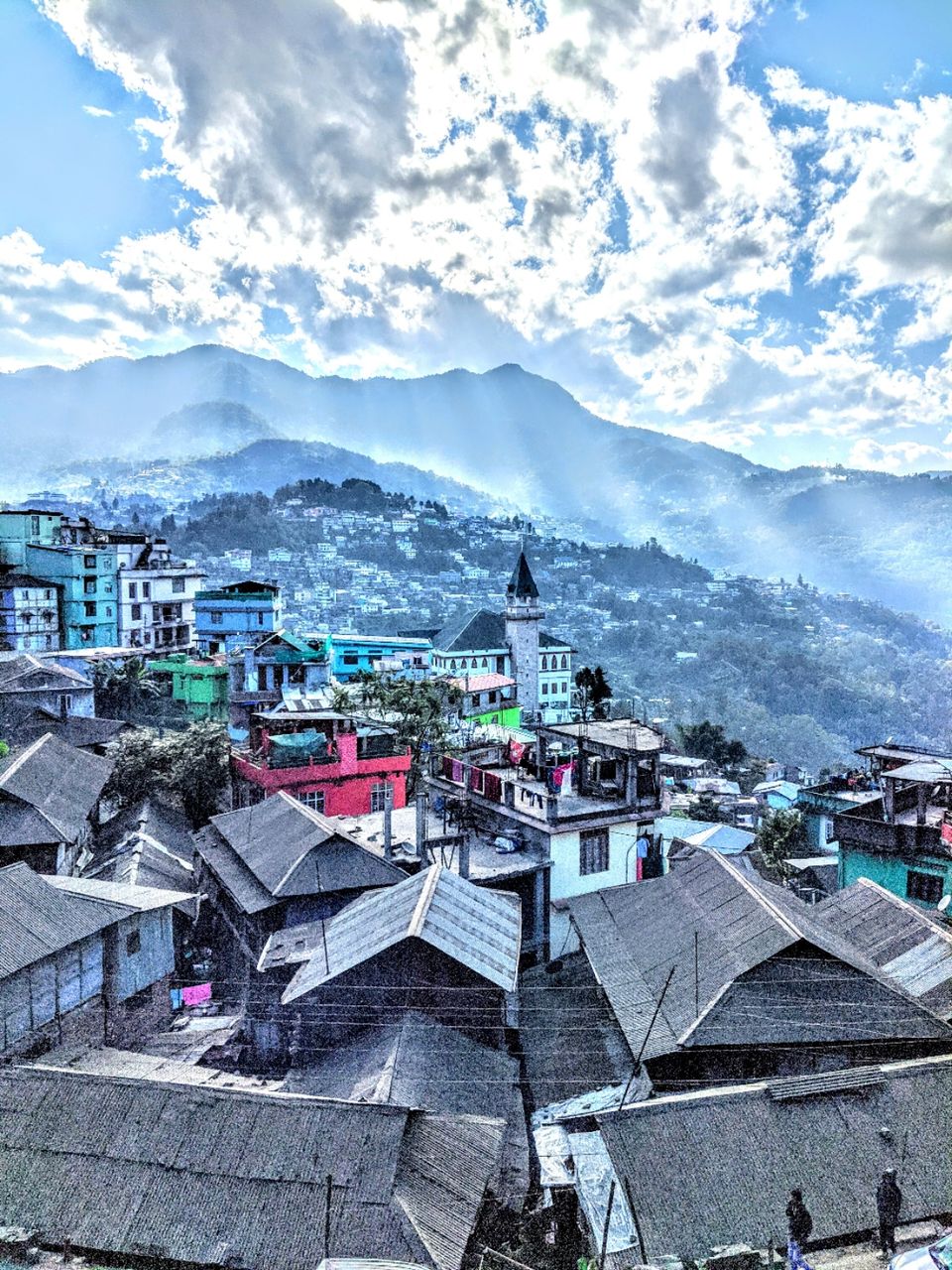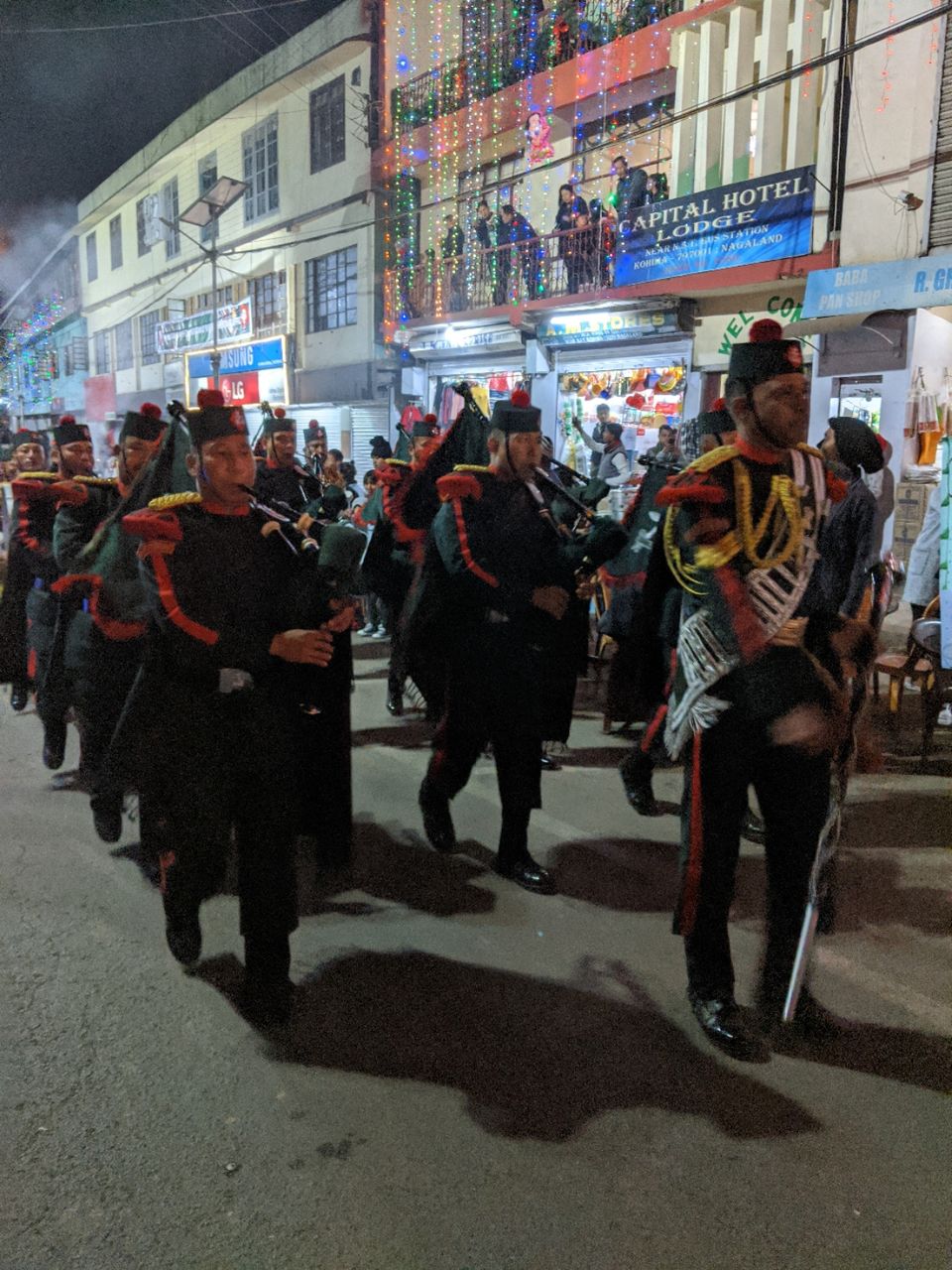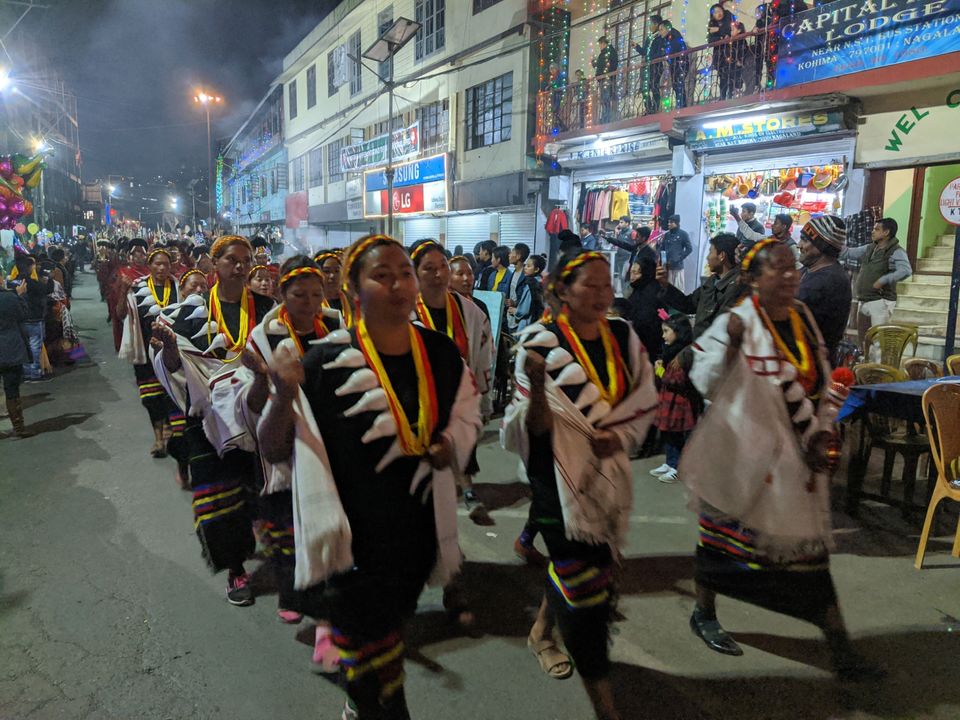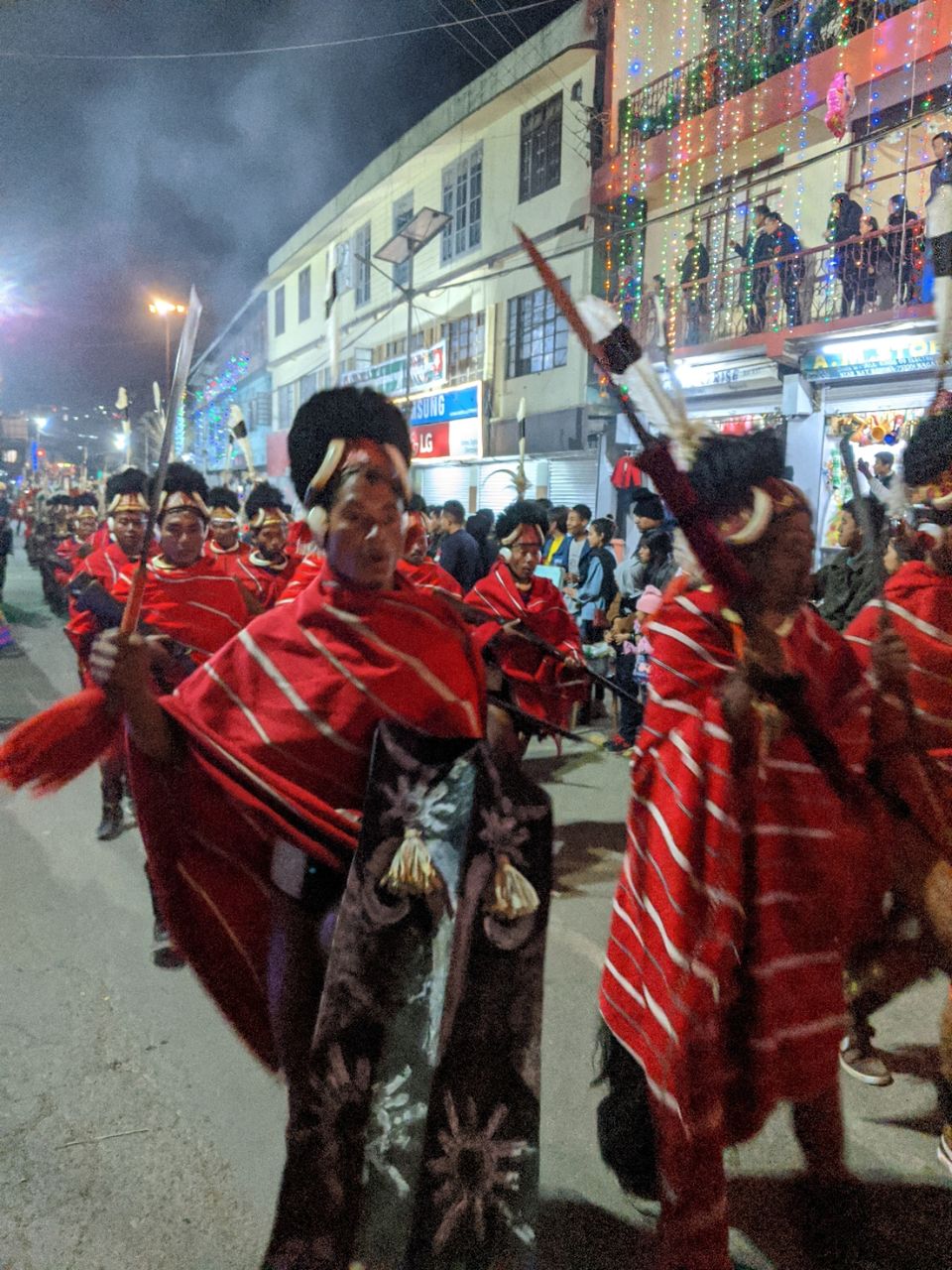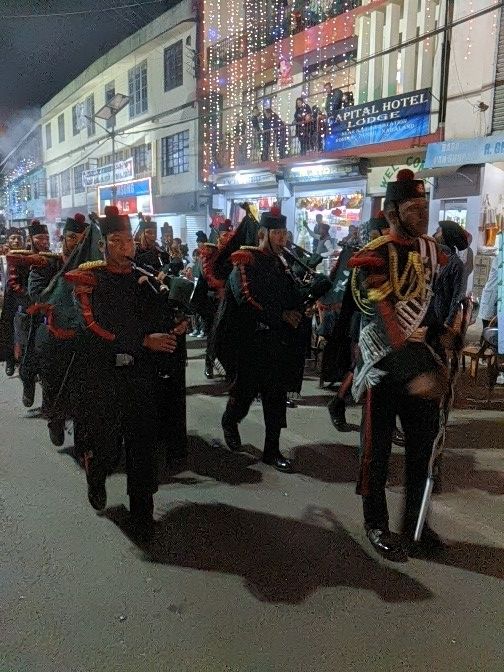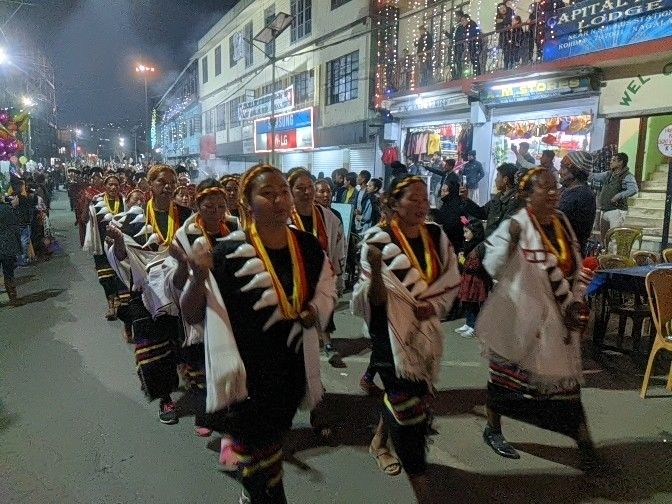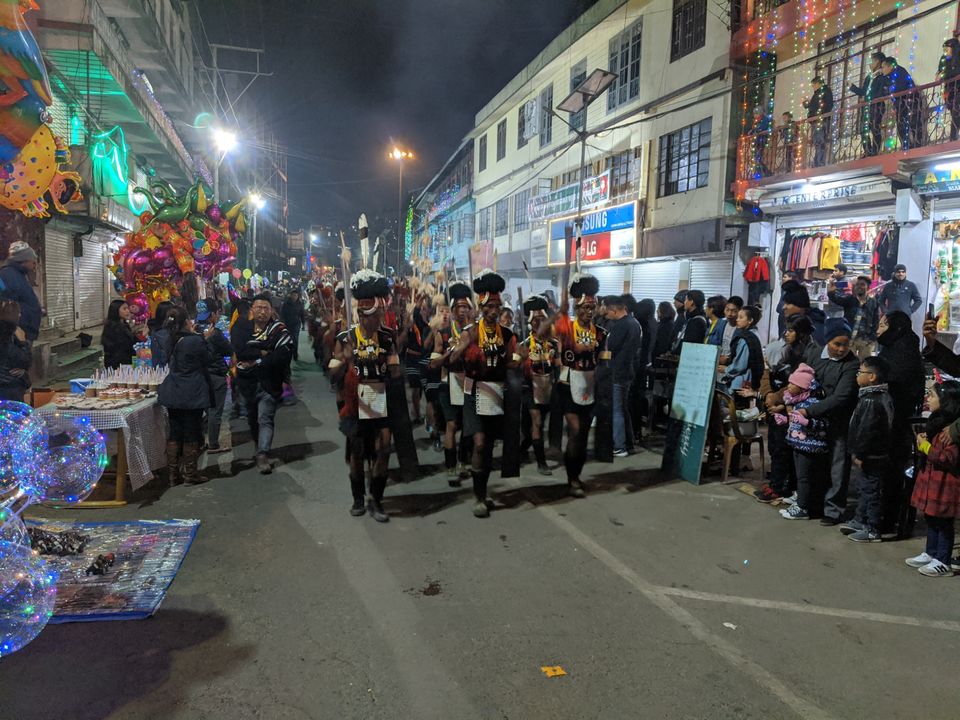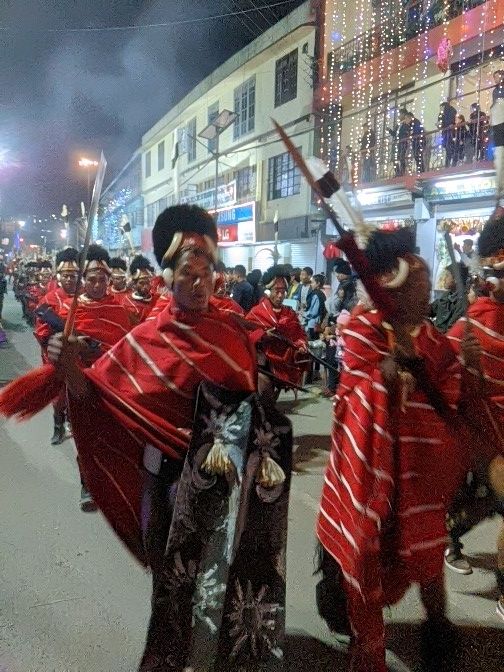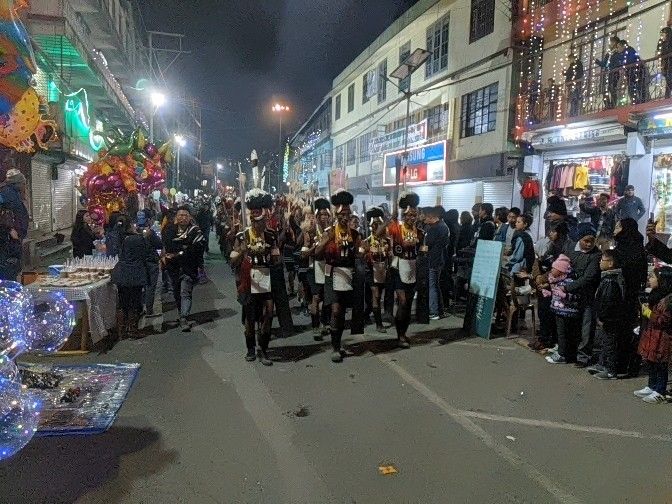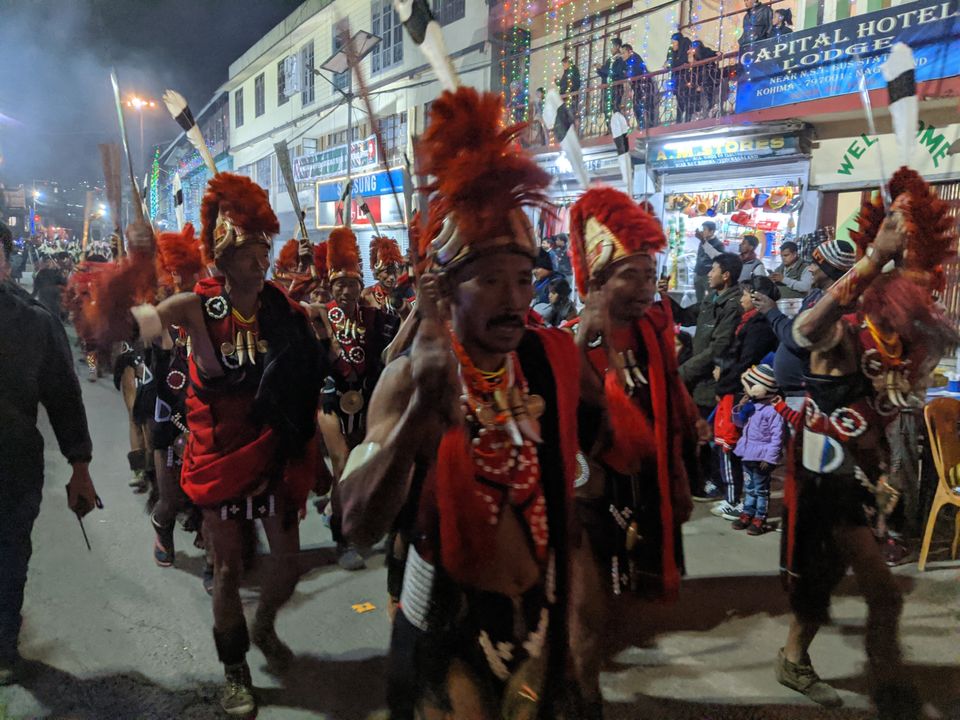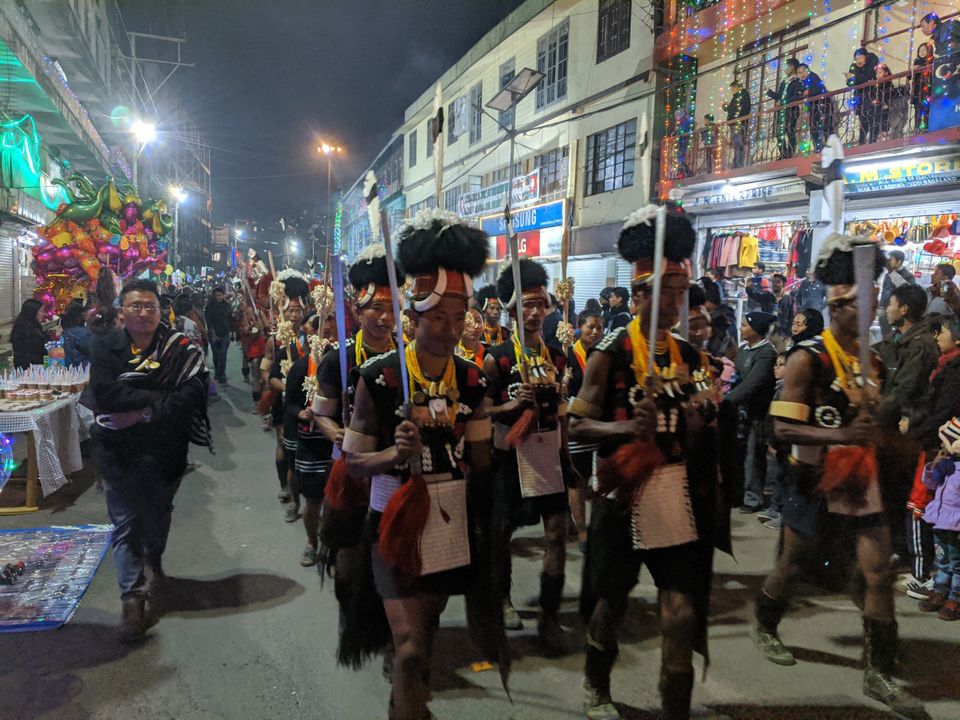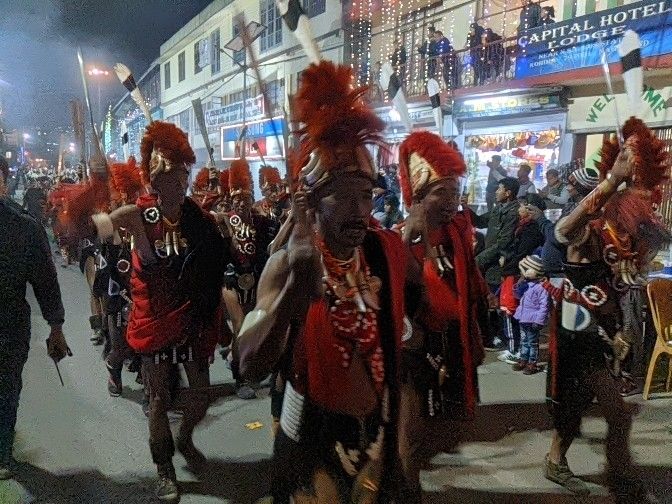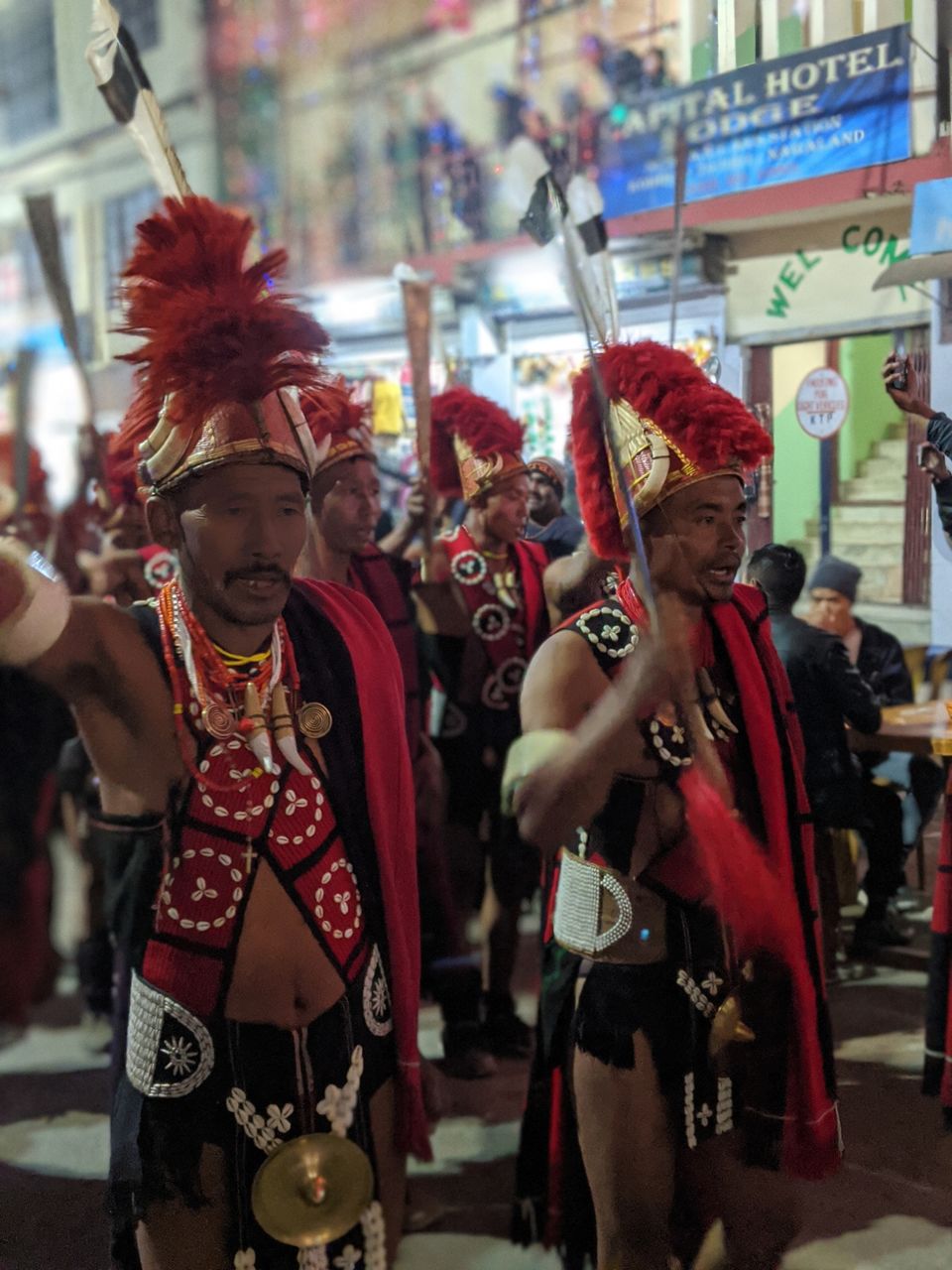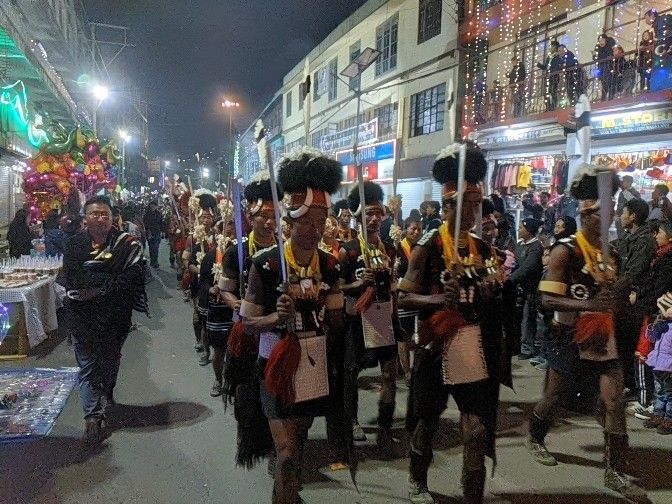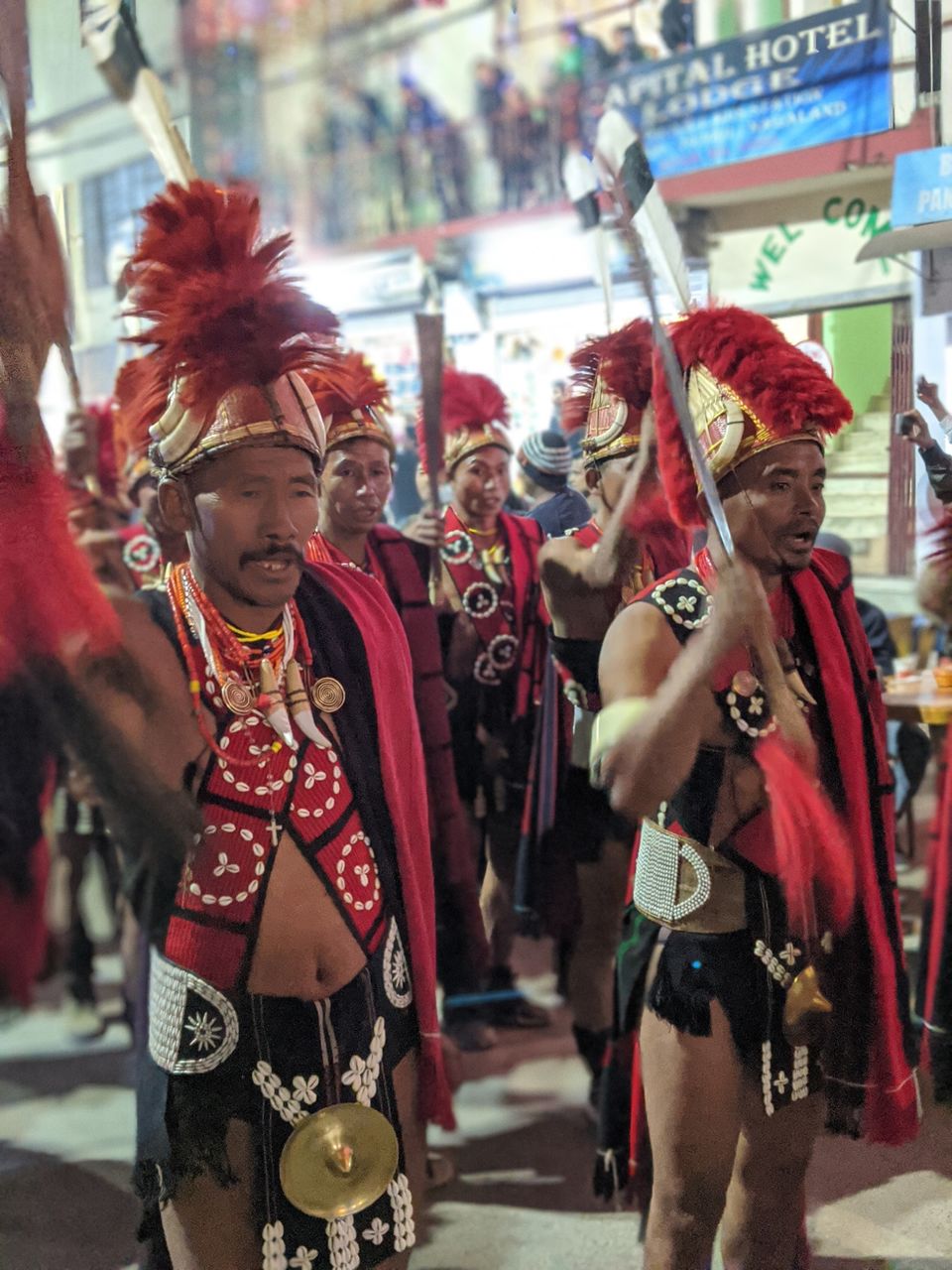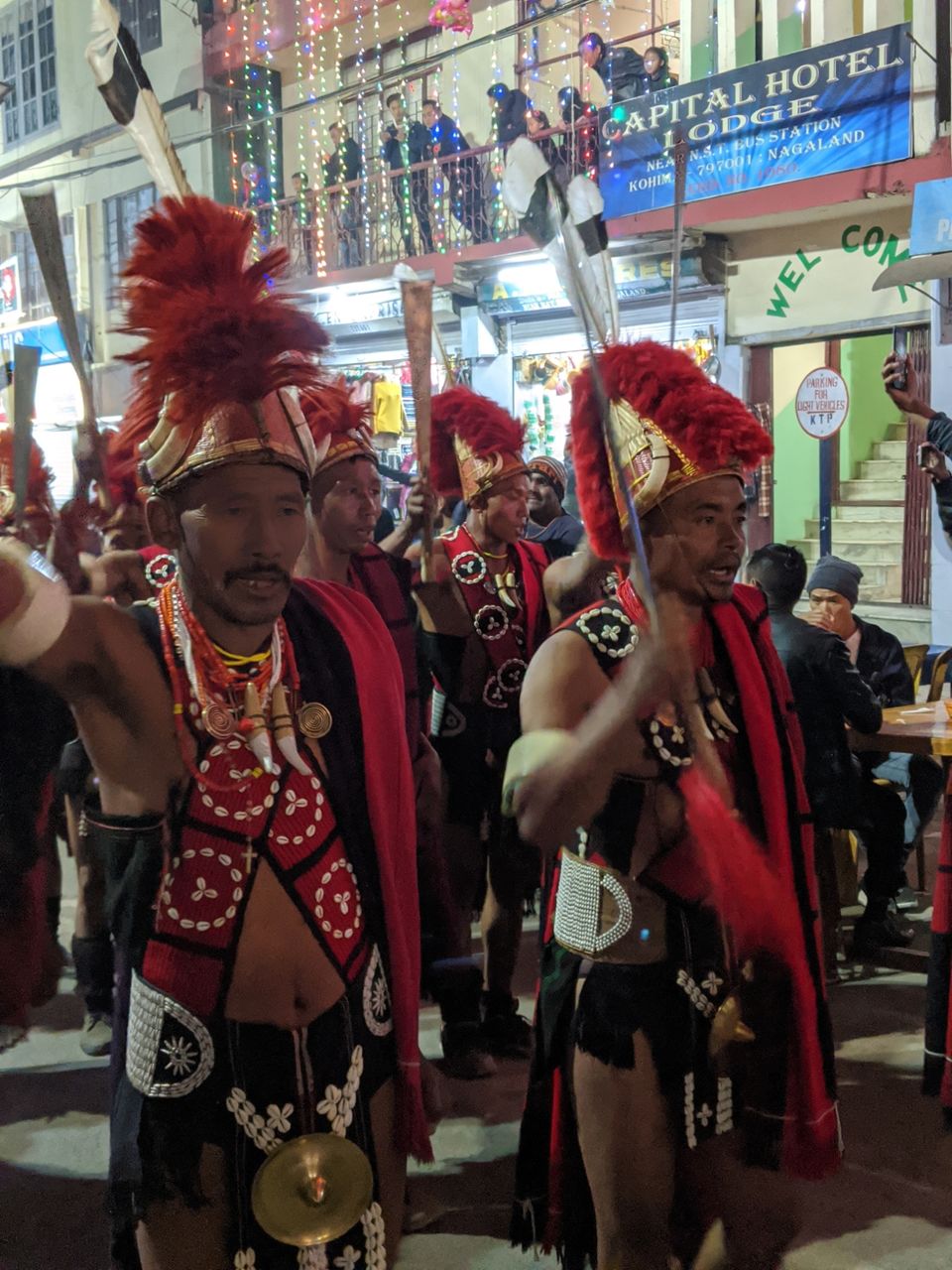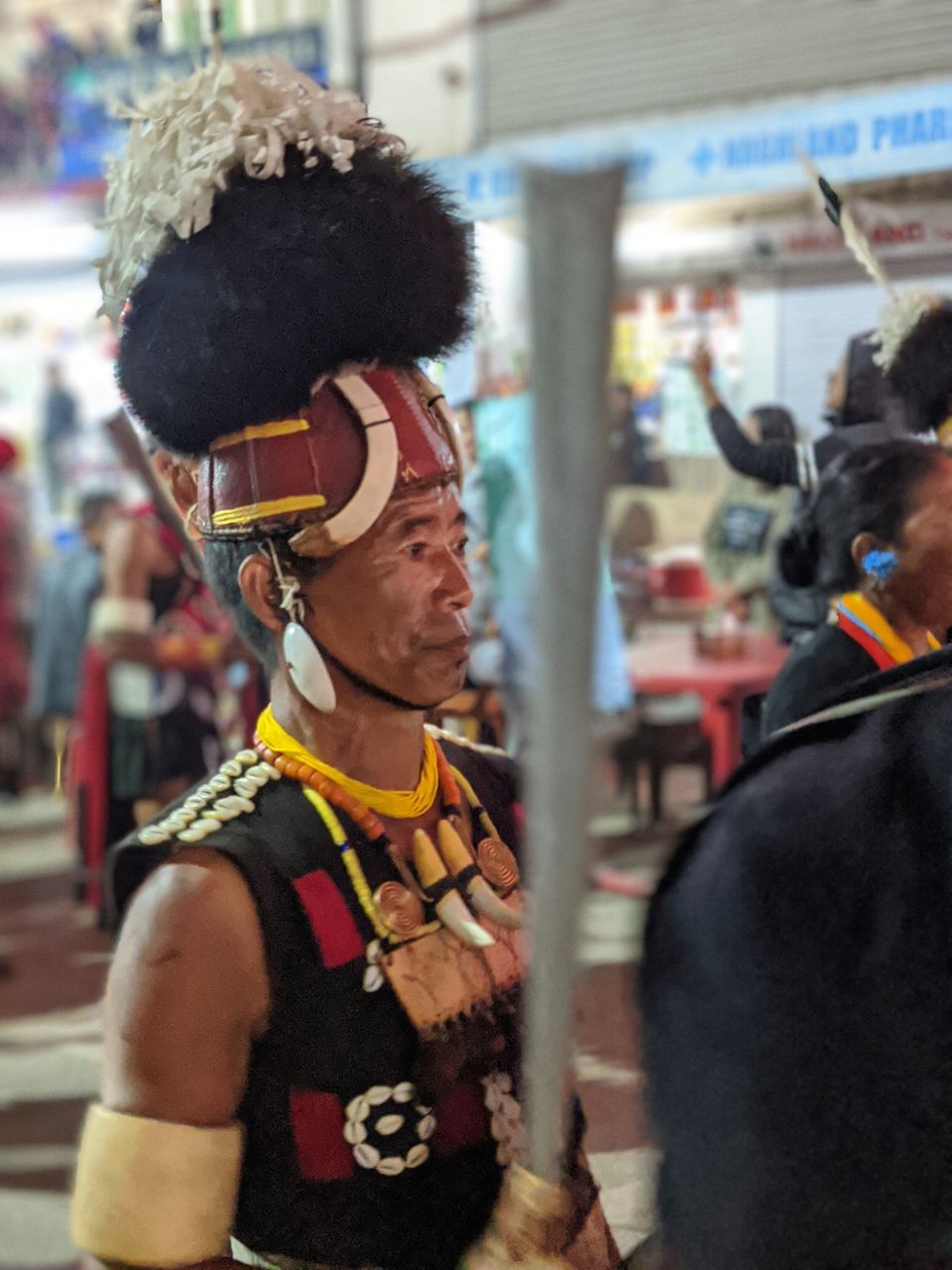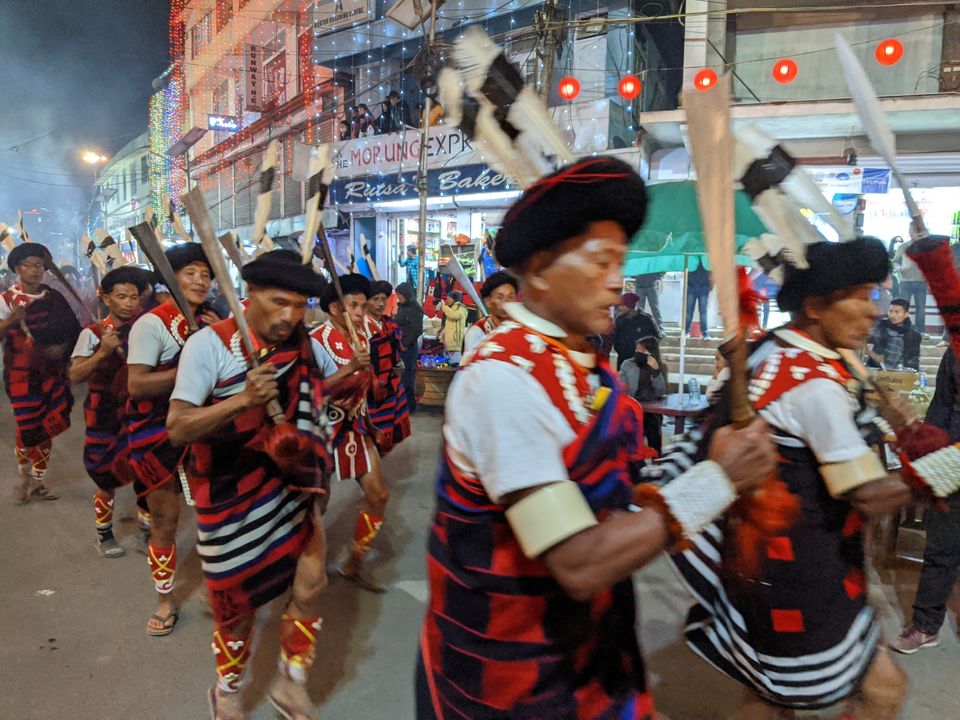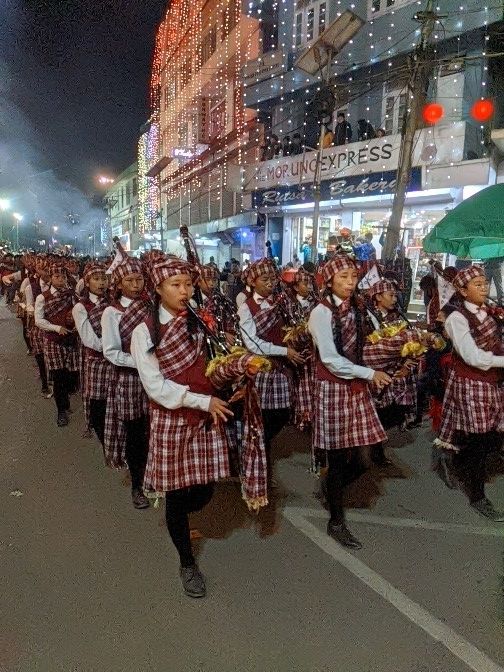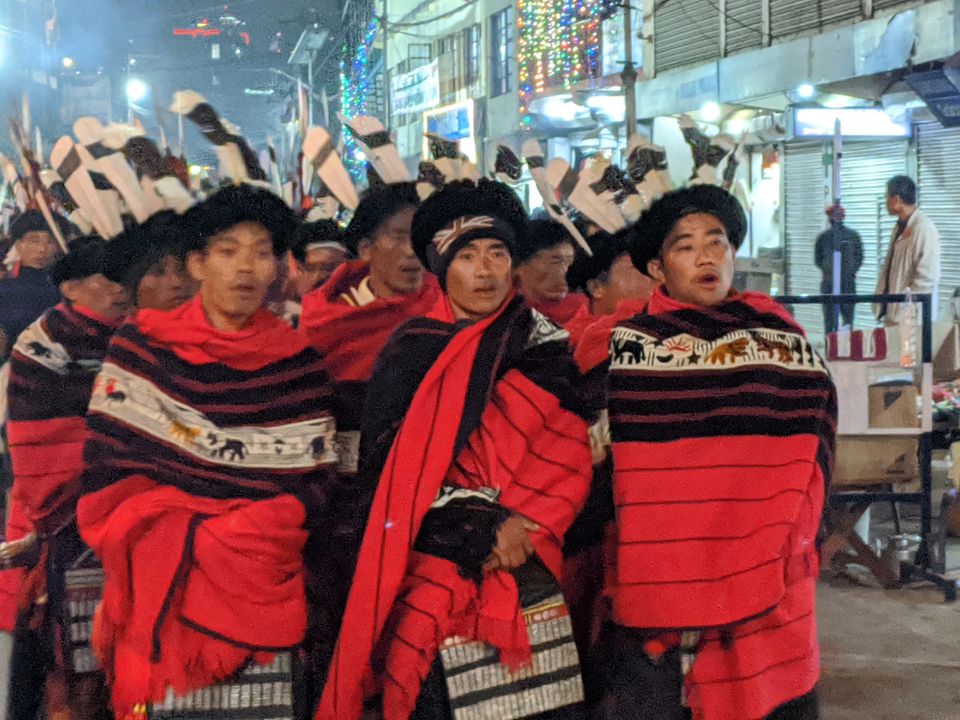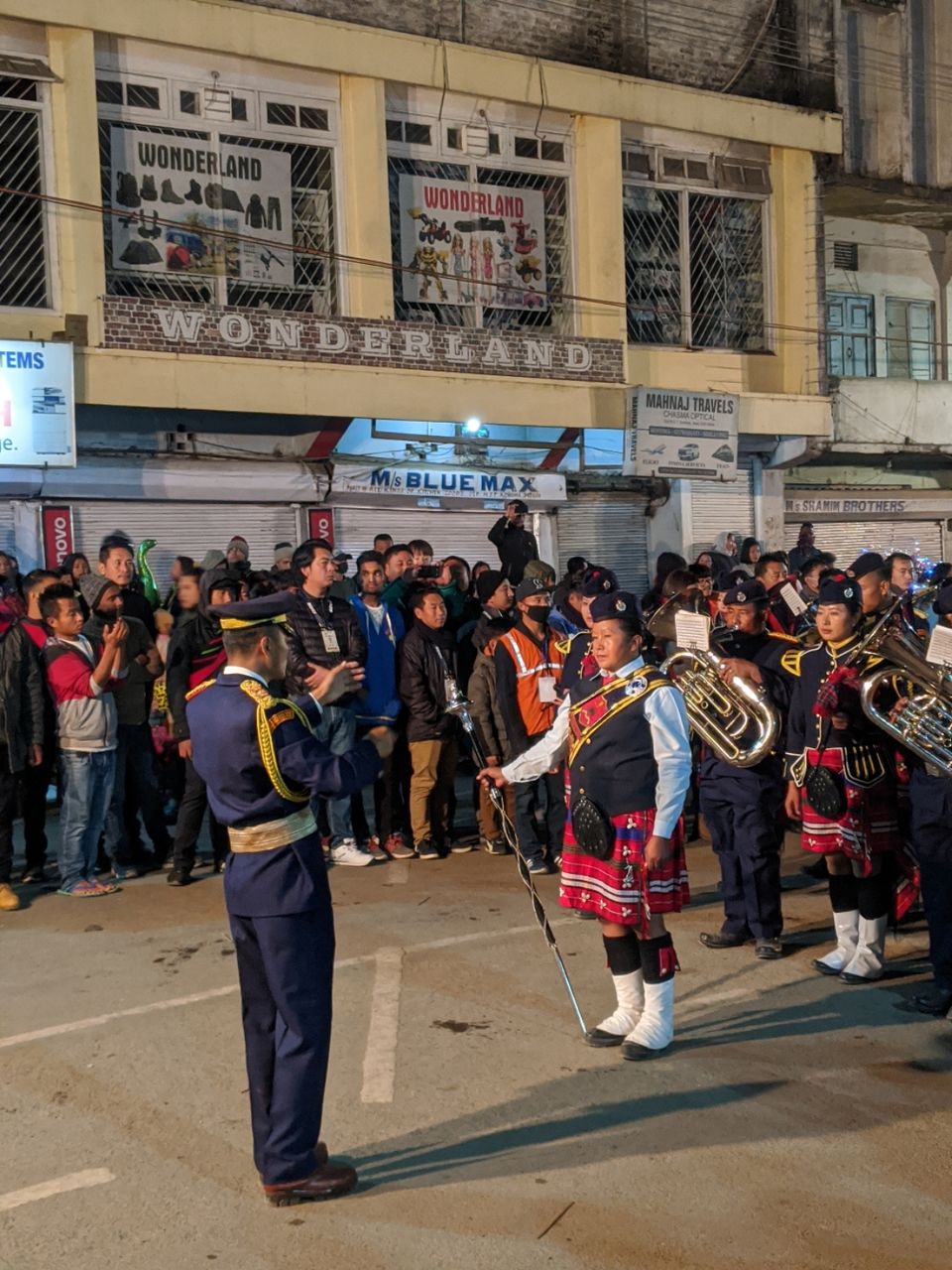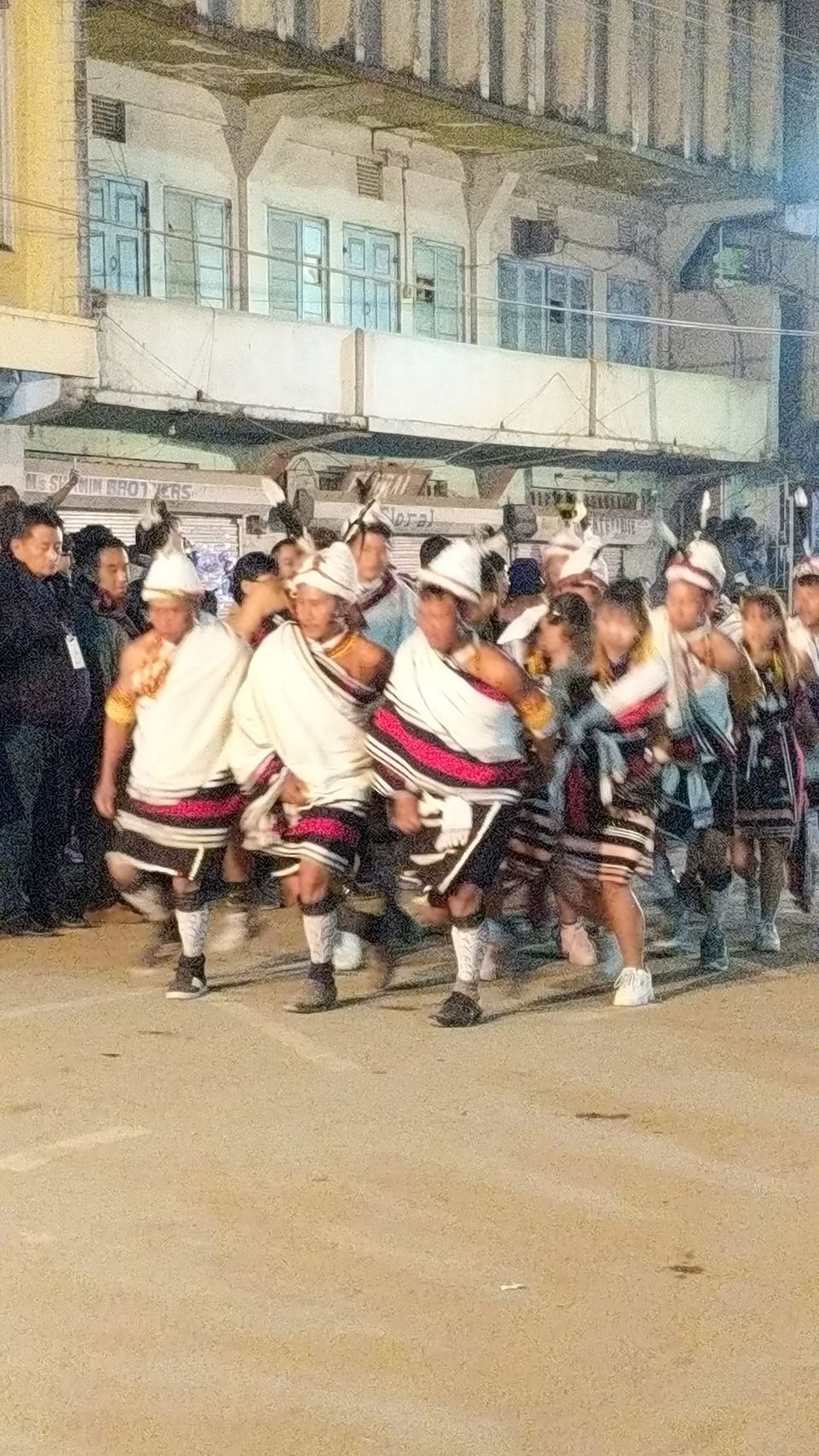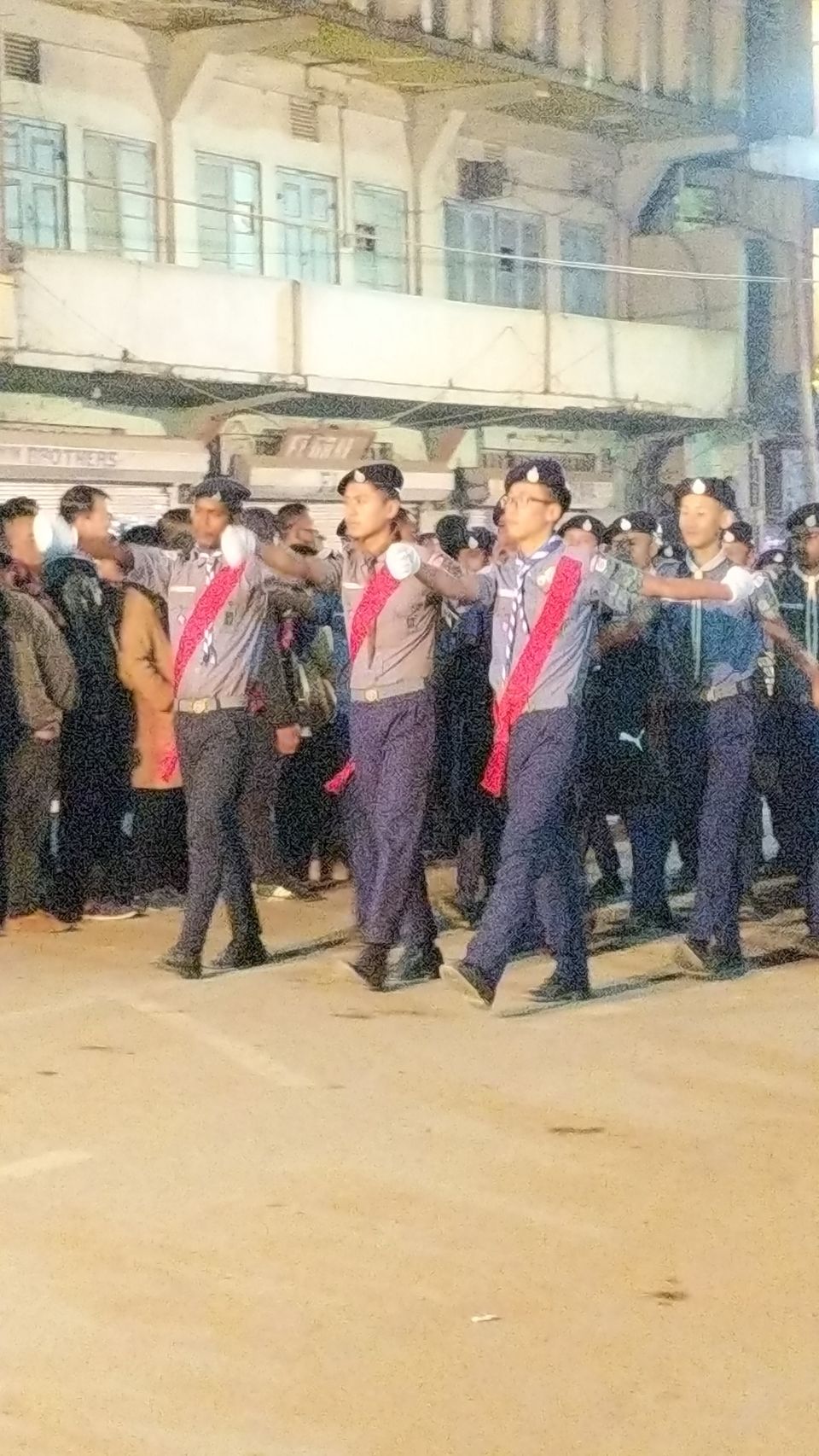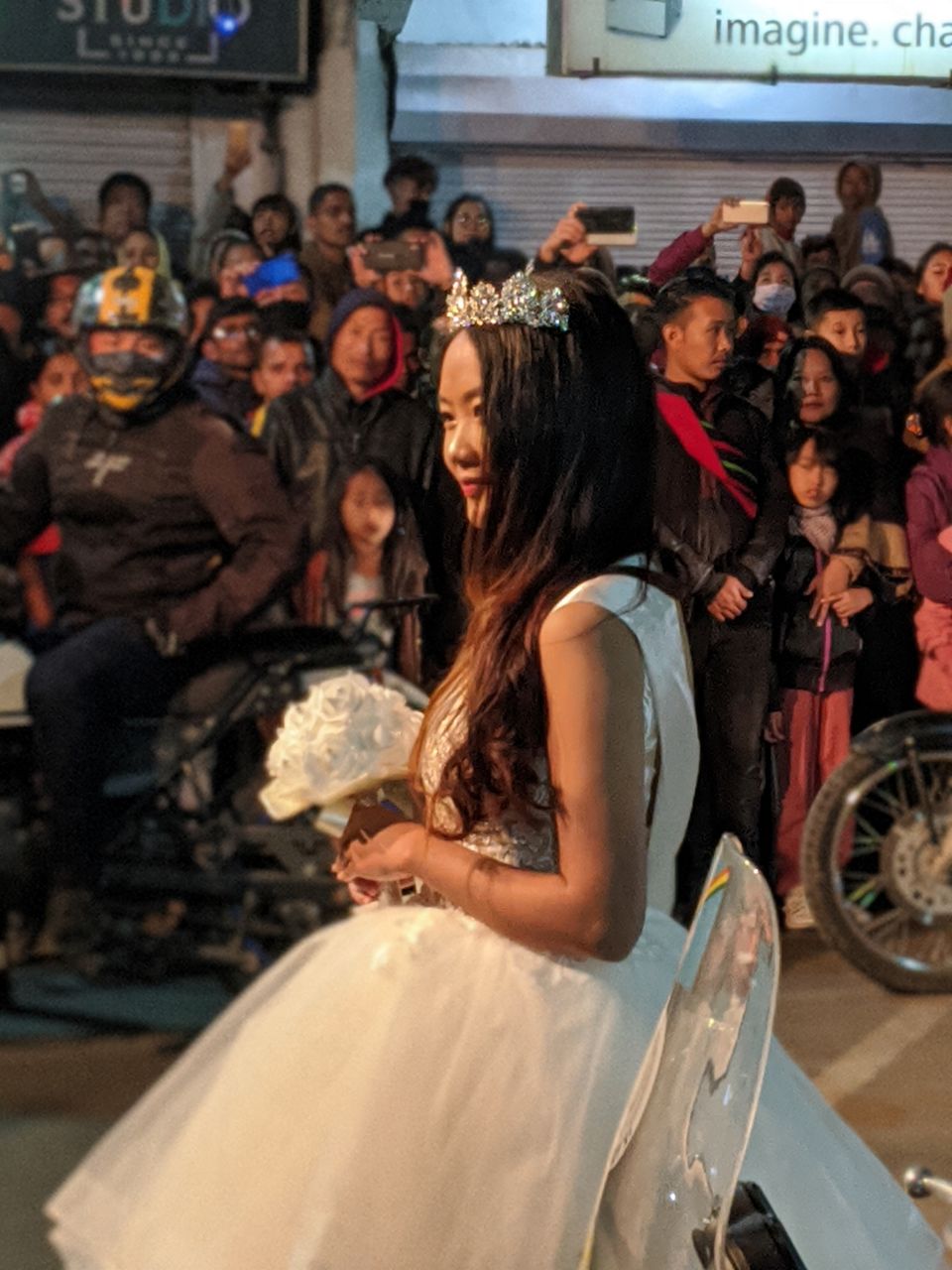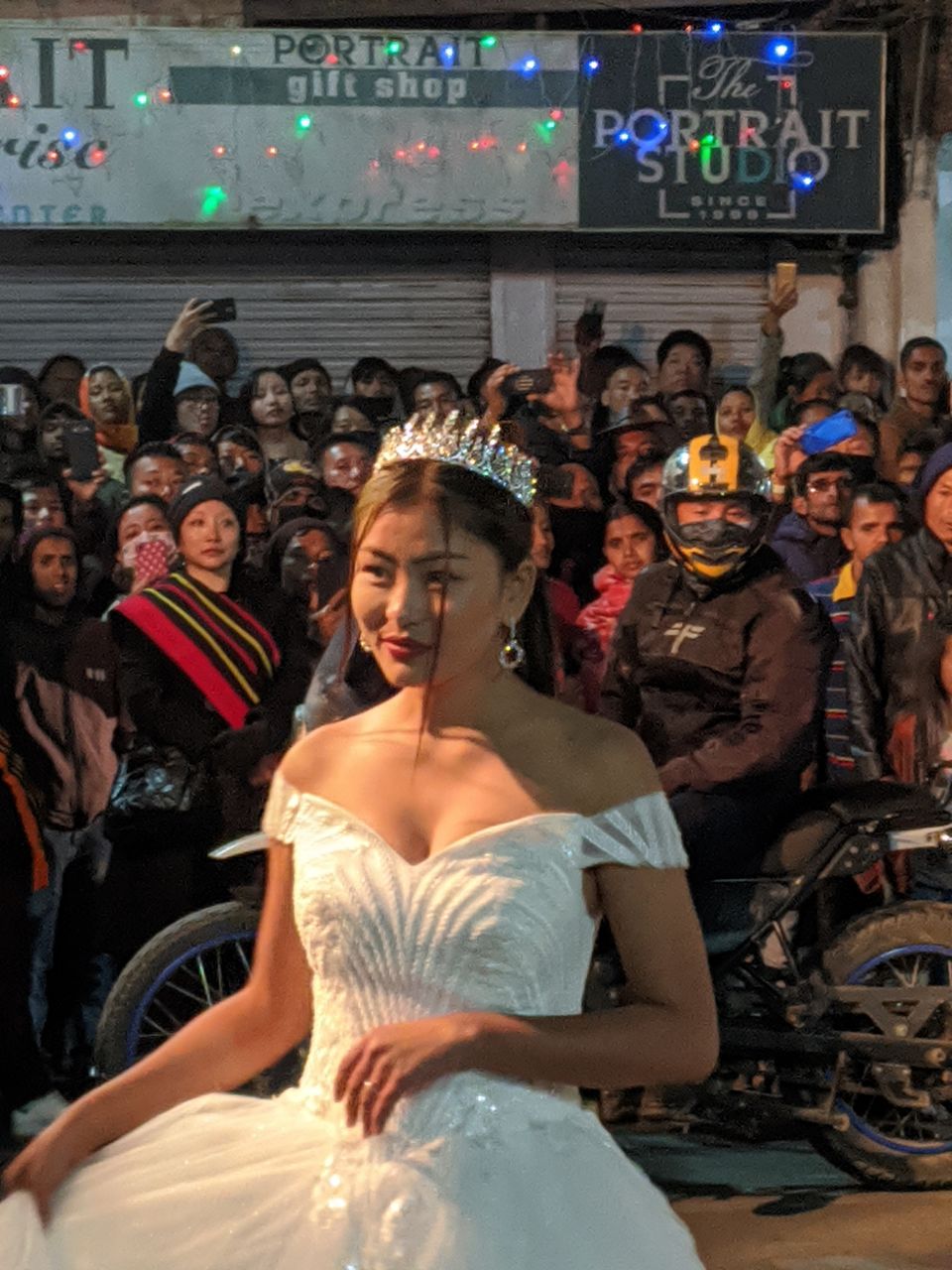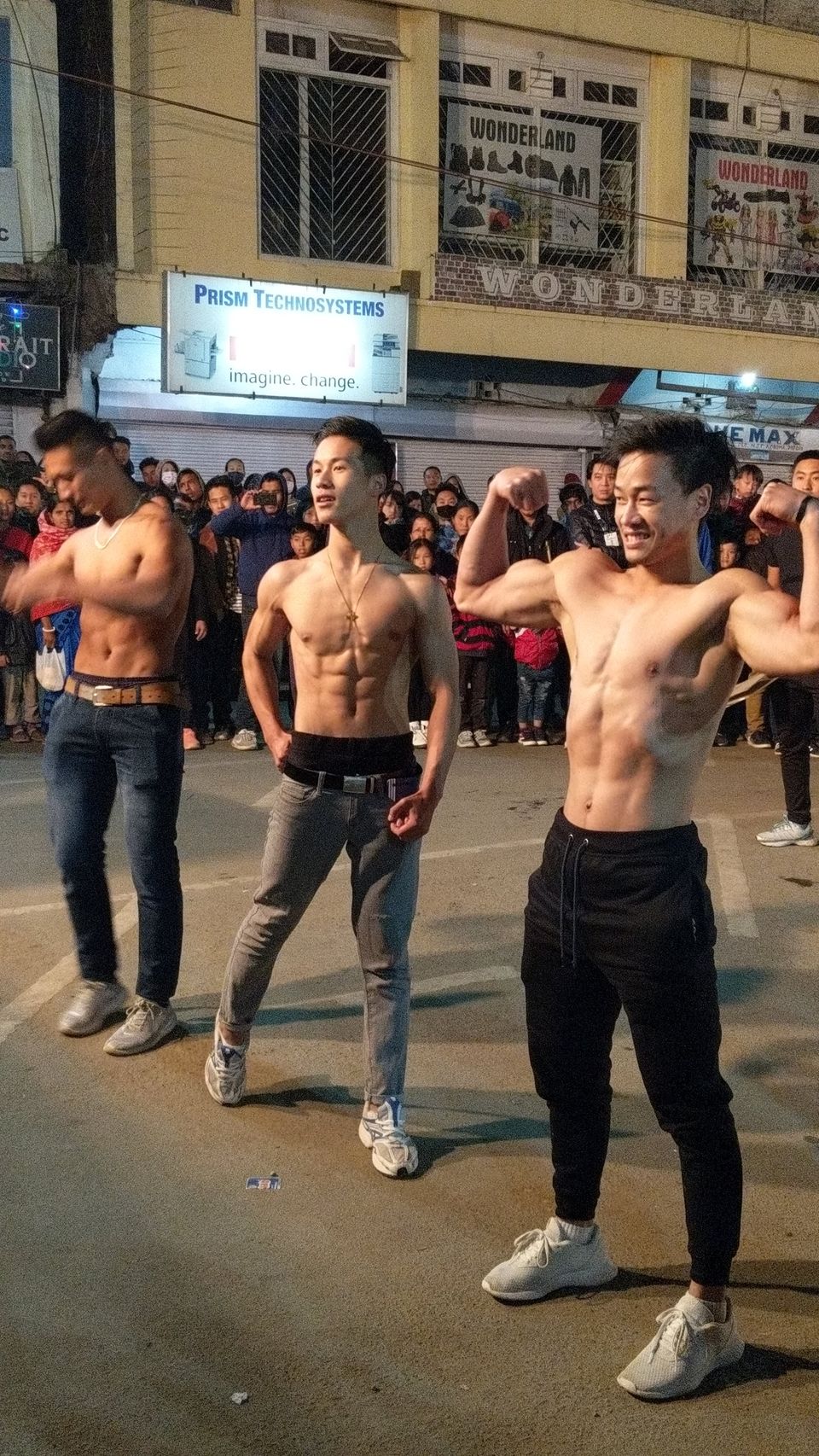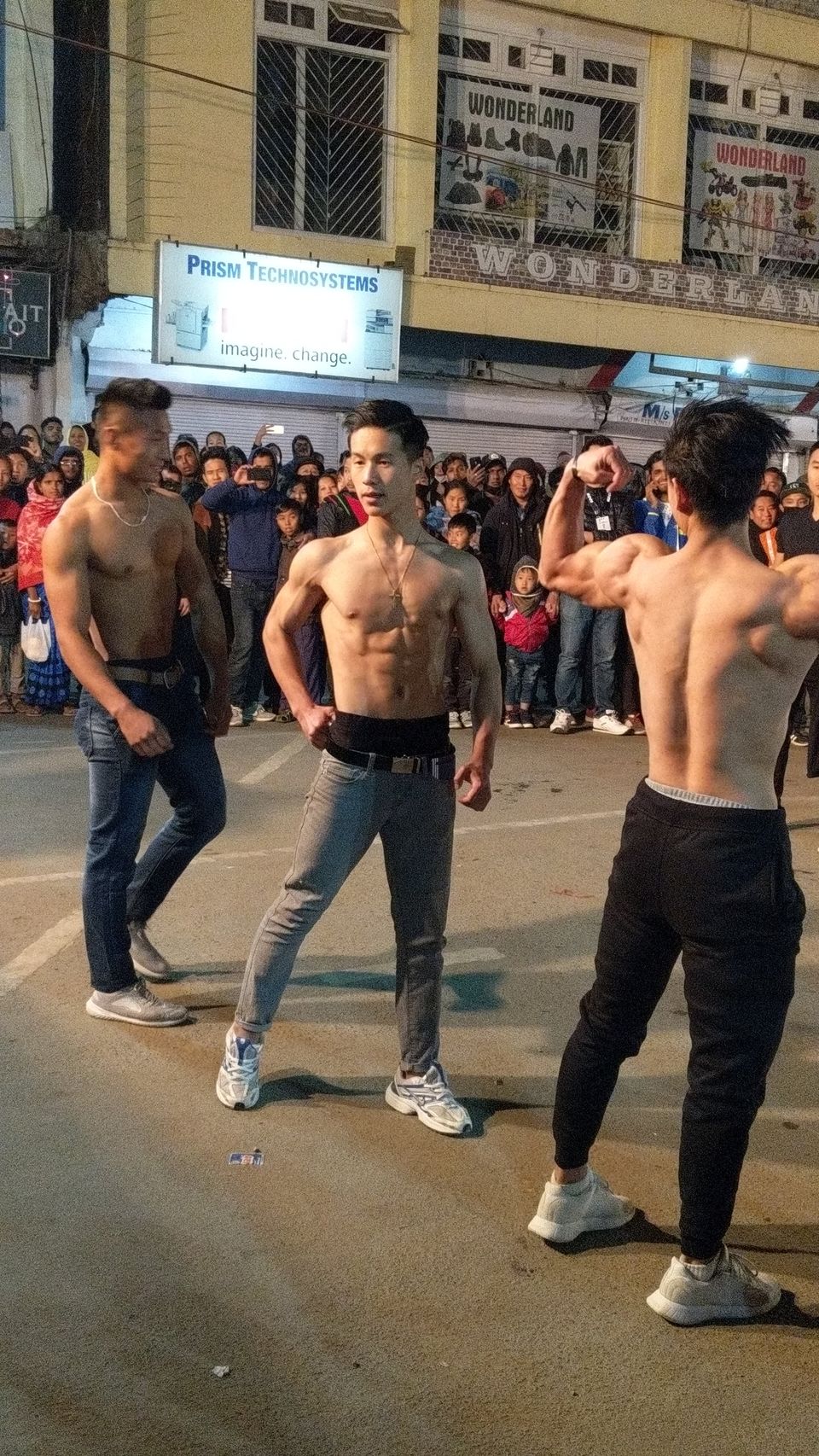 That concludes my entire trip to Nagaland. It was unbelievable, exhilarating and pure magical experience. One must give this place a try. Nagaland will never disappoint you.