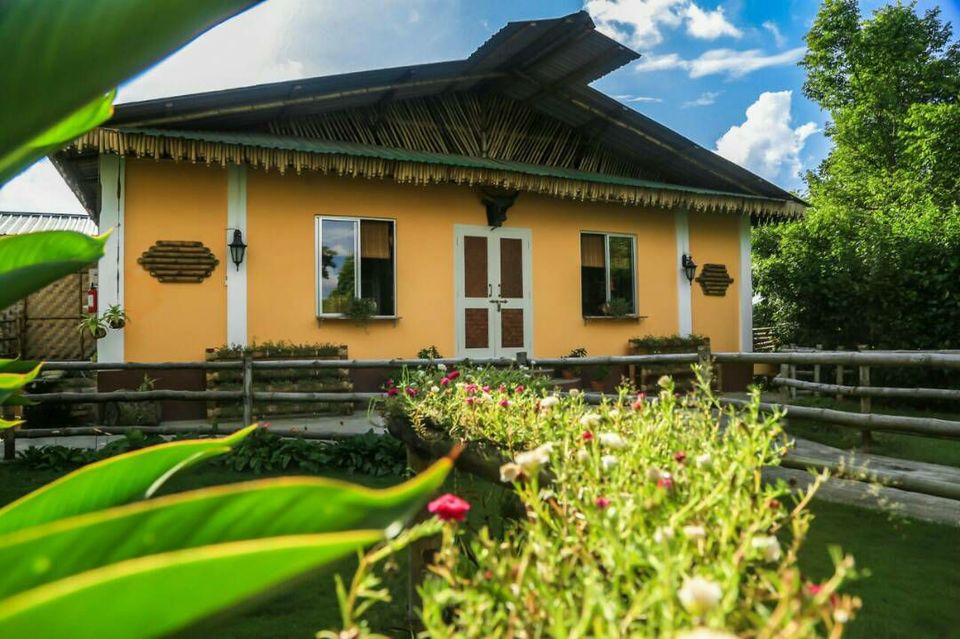 Homestays ooze a warm energy paired with welcoming hosts, freshly cooked local food, cosy slow mornings and an authenticity that you won't get a chance to experience in five-star hotels. This featured homestay is located in Dimapur, run by passionate hosts. 'Longchen Homestay' is welcoming you to explore Nagaland and experience their life closer to nature.
Perfect for a group of friends or family, a couple who is looking for some romance, and those single people who need to get away and explore - this place is for everyone! Dimapur city is flanked by the pristine and softly flowing River Dhansiri on one side and beautiful forested meadows on the other. It is truly an unexplored destination in Nagaland.
Longchen Homestay is run by an ex-Army man and his family, offering a slice of the state's tribal culture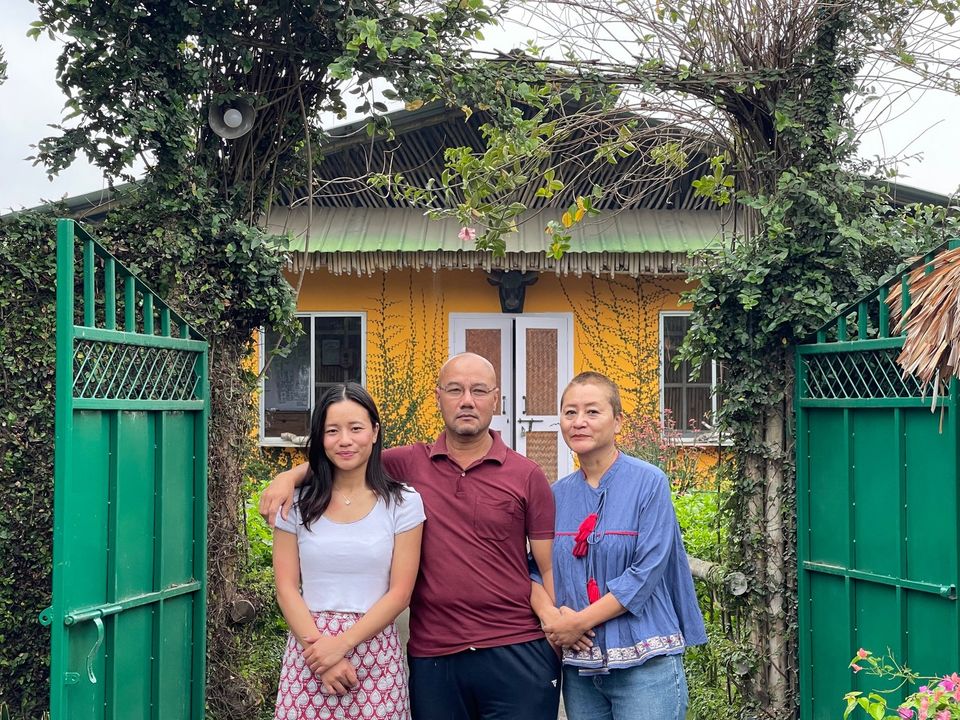 The Longchen Homestay is run by ex-military man Toshi, an Ao Naga, and his talented Mizo wife Annie. Longchen Homestay is located amidst serene Aoyimti village in the district of Dimapur, Nagaland. 49 km from Intanki National Park, Longchen Homestay boasts Naga decor curated with locally sourced bamboo furniture, cane chairs and massive tree stumps. You will find yourself surrounded by greenery, fishery and paddy field during your stay here. It's the perfect escape from the City life!
Spend time in a traditional Naga living space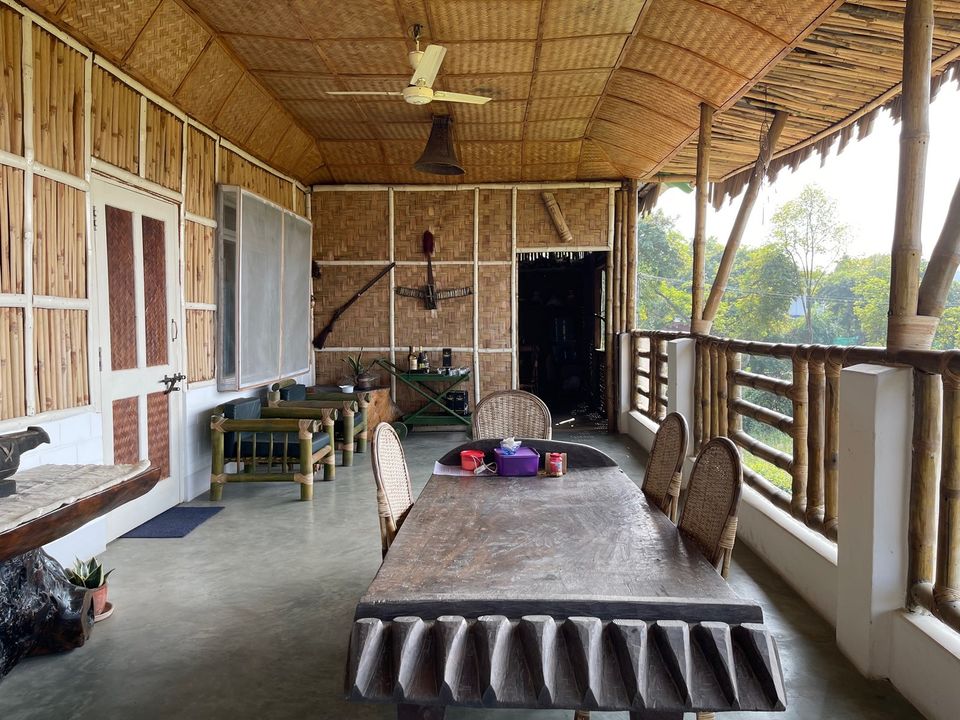 The details lie in the simplicity of the corners of this homestay. Separating the fully rustic kitchenette and dining is only a cane screen wall, very aesthetic keeping it traditional. You are certain to wake up to the twitter of sparrows, magpie robins and experience Naga hospitality, surrounded by greenery in this rurban (rural-urban) corner.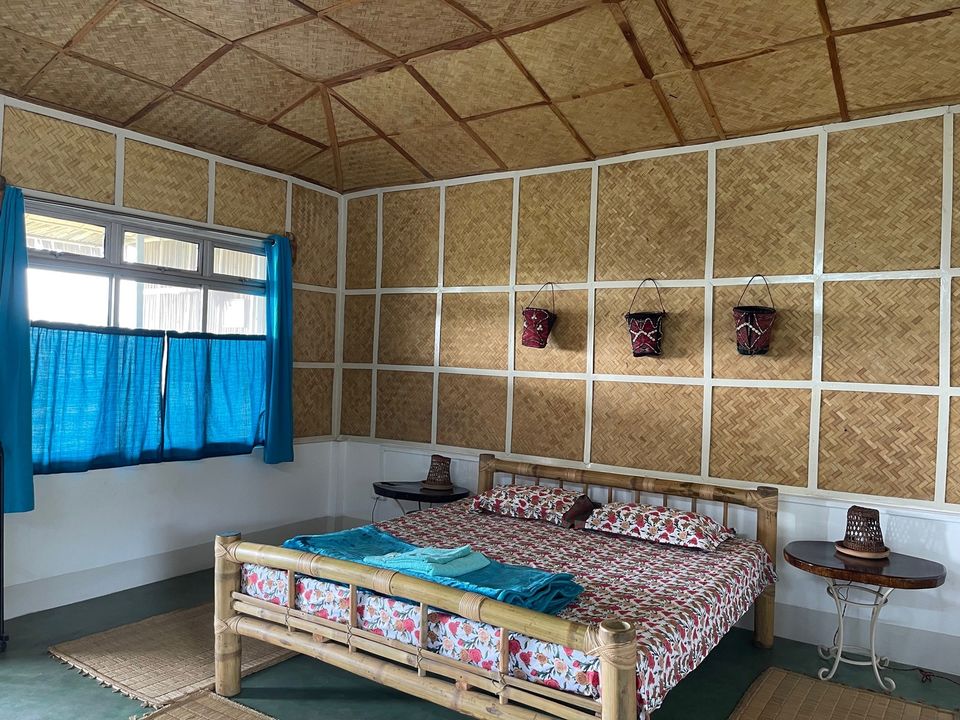 The two bedrooms Tiaki I & II (House of Luck) are hidden on the floor below facing a grassy patch. Besides this there is another separate unit called 'Woodpecker', that comes with all-wood interiors and a balcony overlooking the fishpond, with two more rooms on the first floor of a separate building.
Some units feature a seating area to relax in after a busy day. Longchen Homestay features free WiFi, which is perfect of those of you who wish to go on a workacation.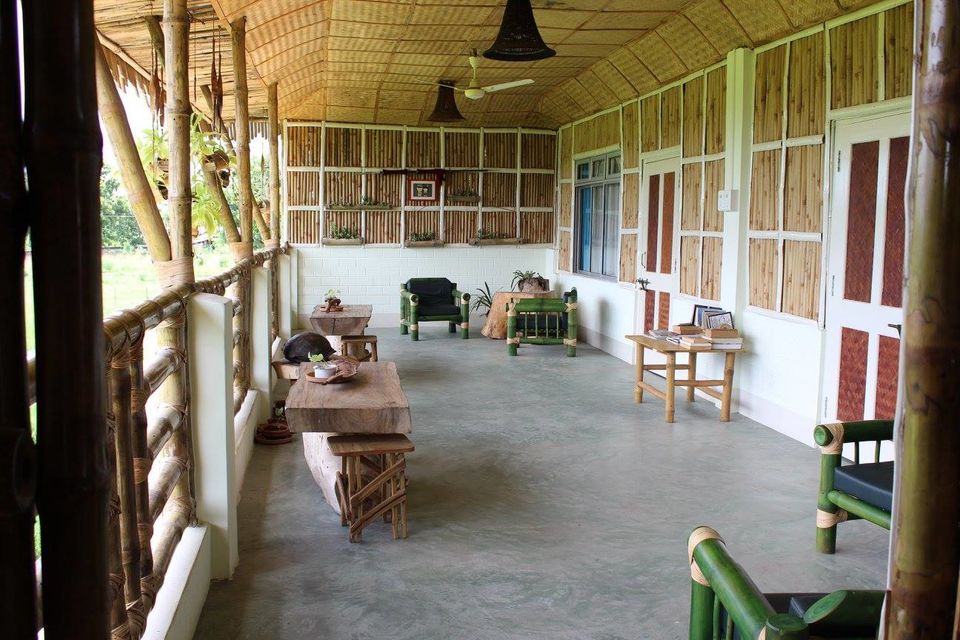 Take a walk in nature around in the verdant mango, jackfruit, papaya, betelnut, bayleaf, Sichuan pepper, lemon and yongchak (stink bean) trees. Or simply sit and read in the mini library. Spend some time in the handmade craft corner with candles, candle stands, essential oils and bells made by Annie.
Try authentic Naga comfort food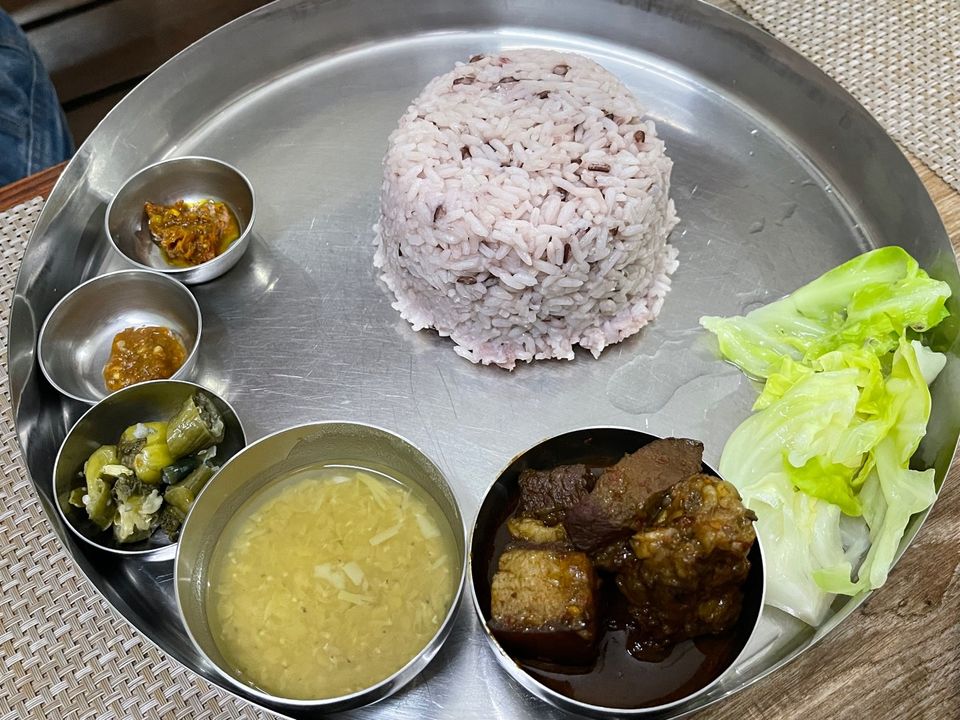 While your stay here the hosts provide lunch and dinner on request. Everything is made from what is grown in their garden. Keeping it fresh - tomato, chilli, ladies finger, fruits everything is homemade, from the home garden. The food usually consists of the staple dal-chawal-roti or authentic Naga–boil, chutney, local rice, mangsho (fresh/smoked pork or veg). The host Toshi is very particular about the freshness of the food and buys everything himself. Especially pork, chicken and fish.
Annie's speciality is homemade pickles from locally grown chili, lemon, raw mango, garlic and ginger. You can also order in pork with bamboo shoot, pork with anushi or pork axone from Naga Bowl Express in town and black sticky rice muffins and cakes from their adjoining bakery.
Meals on request: Vegetarian at Rs. 299, Non-vegetarian at Rs. 390
Location Details
Address: House No. 75, Sector B, Lane 2, Aoyimti village, Near Old Airport, 2½ Mile, Dimapur, Nagaland 797115, India
Price: Doubles from Rs. 2,900
Tel: +91-94361 60888; 9436732444
Email: ajmynsong@yahoo.com,
Facebook: https://www.facebook.com/longchenhomestay/
How to get to Longchen Homestay
Located at 2½ Mile off the Dimapur-Kohima highway NH-29, Longchen Homestay is 4km from Dimapur Airport and 7km from the railway station and bus stand. Nagaland's sole airport at Dimapur is connected to Guwahati, Kolkata, Delhi and Bengaluru.
They provide pick-up and drop facilities and help you hire local transport for sightseeing.
Things to do in Dimapur
1. Check out the Chessman Figures or the 1,000-year-old phallic totems at Rajbari, an important Megalithic site in India.
2. Old Jain temple in Marwari Patti.
4. Zoological Park or drive on to Diezephe craft village and check out the local wood workshop and weaving centre.
5. Hornbill Festival in December
6. Green Door Resort at Souvima that has a Mixed Martial Arts Academy
7. While in town, browse through the stores at the Supermarket area for masks, shawls, chains and Naga artefacts.
8. Runway Nagaland for contemporary Naga-inspired jewellery and banana fibre products.
9. Fusion store for a wide choice of t-shirts and hoodies by Lakabi Clothing, Cache Naga by Leno fridge magnets, fabrics and wooden trays by Meraki, Mungmungthi wine from Anonymous Winery, books, homegrown handicrafts and souvenirs.
There's something special in living up close with the community and hosts that are keen to introduce you to the tribal culture of Nagaland, eat their food and mingle with the locals, this homestays should be on your list!
Think we missed out on something? Tell us about it in the comments below. Or write about it here on Tripoto and earn Tripoto Credits!