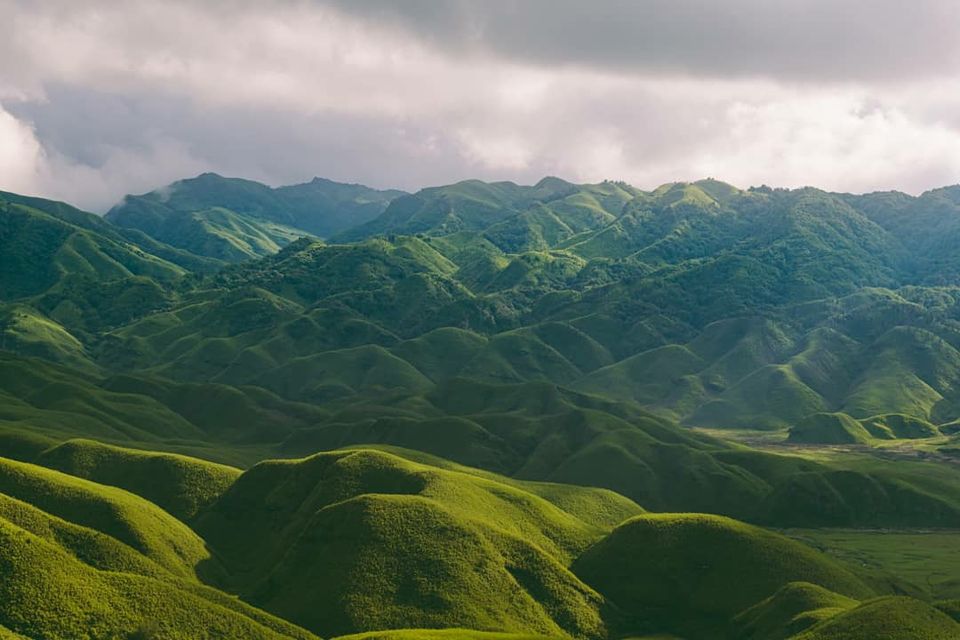 At around 9am we started our journey upto the vishwema trekking point from where the trek begins.
Vishwema route is the easiest route upto dzukou which is for beginners. For 2 hours we climbed up the hill straight with those steps cut out of rocks and the roots of tress. It is the toughest part of the whole trek. I was totally exhausted. Finally we reached the first resting site of the trek. There was a big rock in the horizon and the rest is total foggy. Took some selfies and boosted ourselves with energy drinks. The later part of the trek is quite amazing and less tiresome. We walked along side through those tiny paths in the edge of the hills and it was quite an adventure for me. One wrong step and you will be at the bottom. After around 3 hours we finally reached the base camp of dzukou. What an amazing feeling that was. Was totally out of energy but the beauty infront of me was so stunning that I was mesmerized and I didn't even realised how I feel so energetic at that moment. The view can drive you crazy... Totally....
There might so many other beautiful places, but for me, I have never witnessed such an art of nature.Mind blowing!!!! What an amazing feeling that was. We(my friends) quickly arranged our needs for the night and as we had time till sunset we went a lil further ahead from the base camp to an another hill. There's also an helipad over there and another view point of the valley. We took pictures, did my vlog and had lots of fun. As the sun was turning red we were back to our base camp. It was quite cold in the night up there. We had bone fire singing bihu songs and dancing. We sat on those wooden benches and looked into the valley down below. The whole valley was covered with fog like a layer of white colour had been poured all over the valley. That was an outstanding view you can only see in the night. Extraordinary!!!!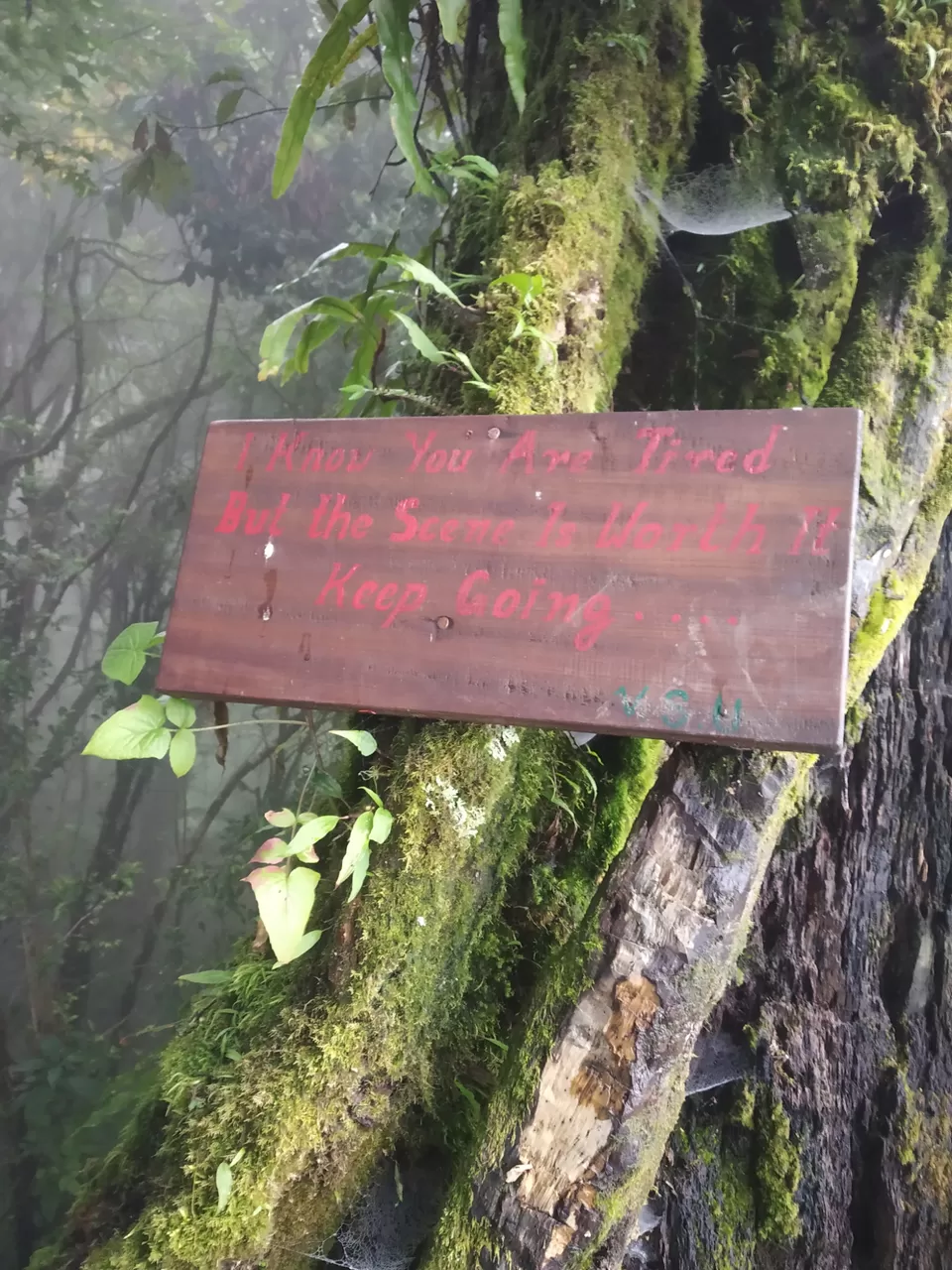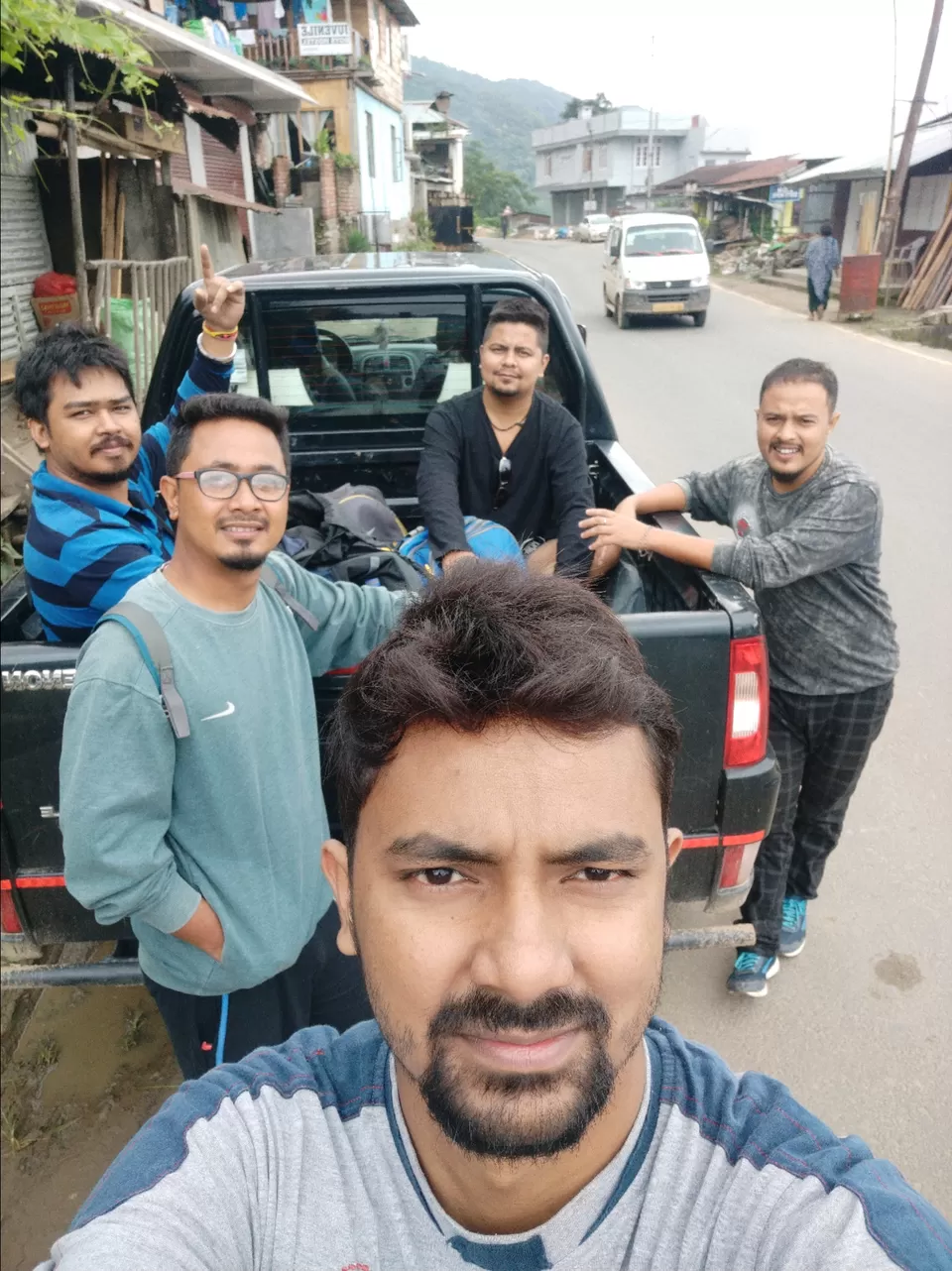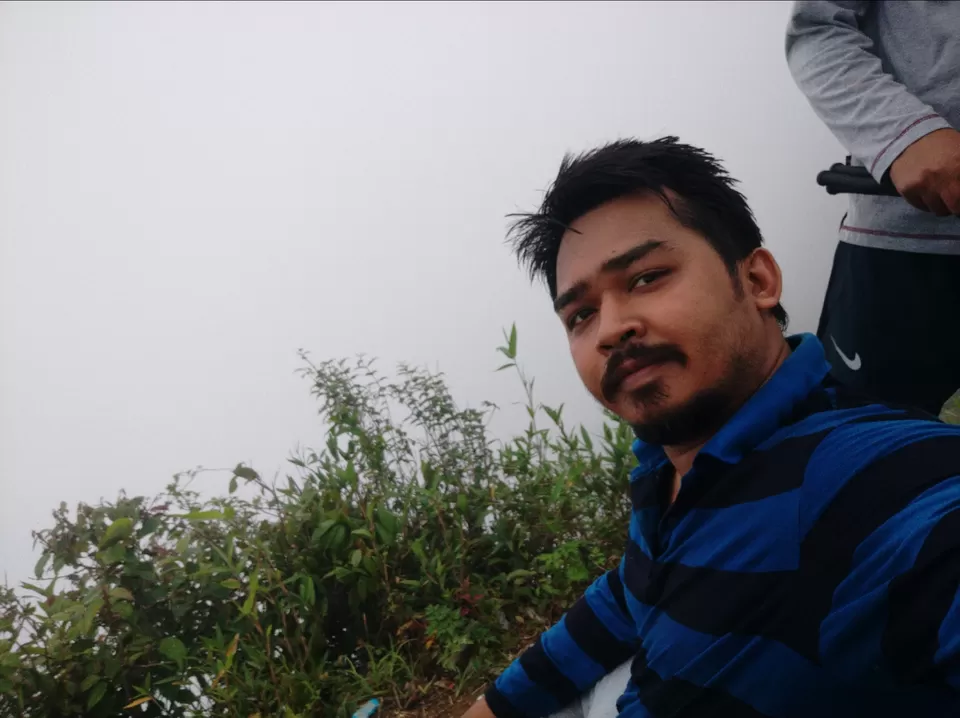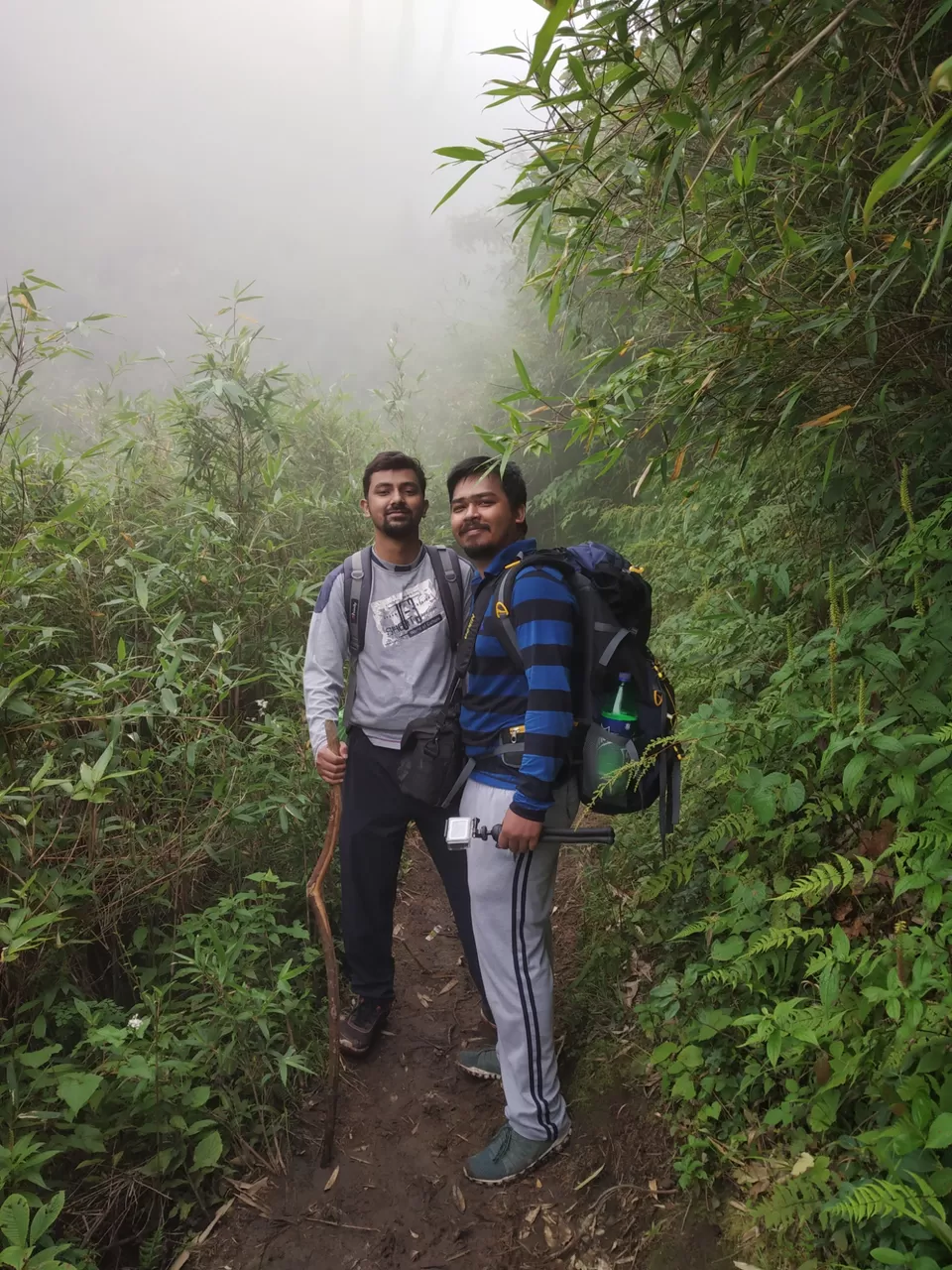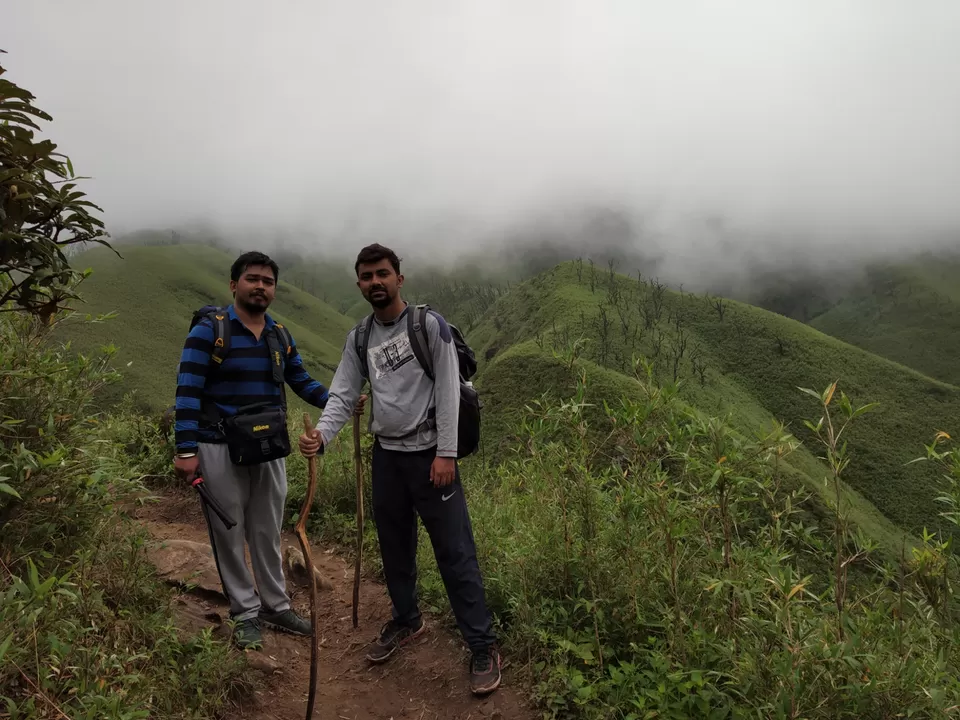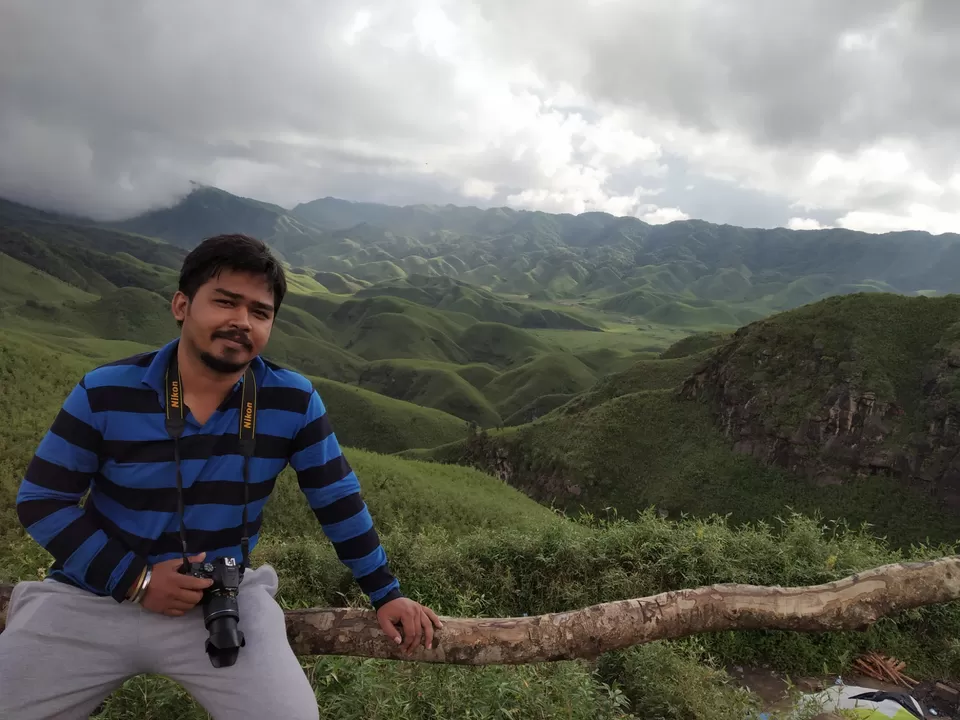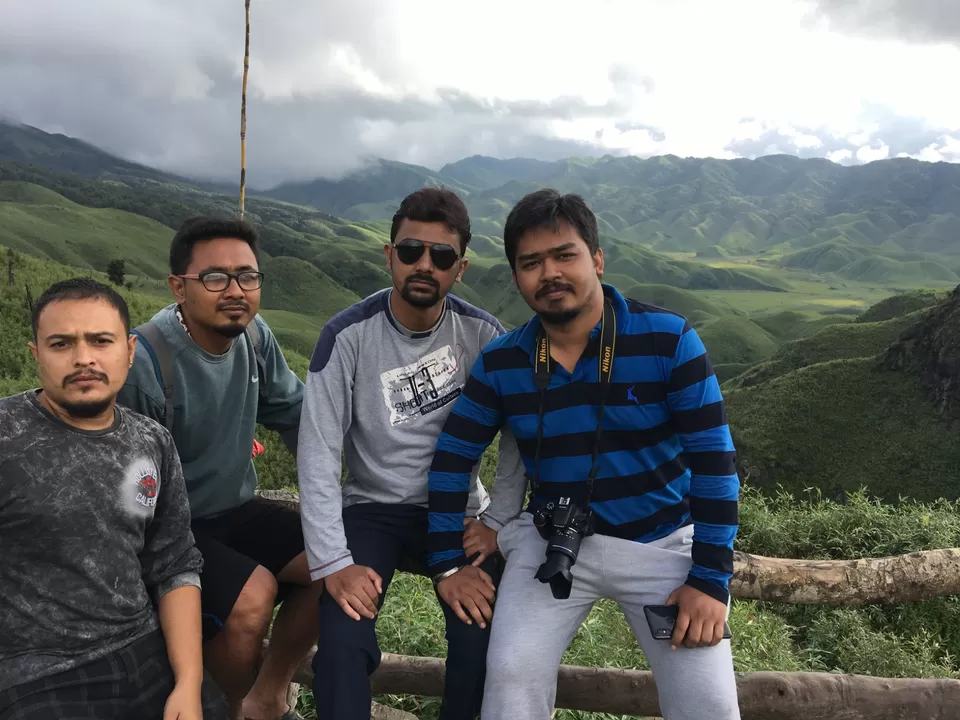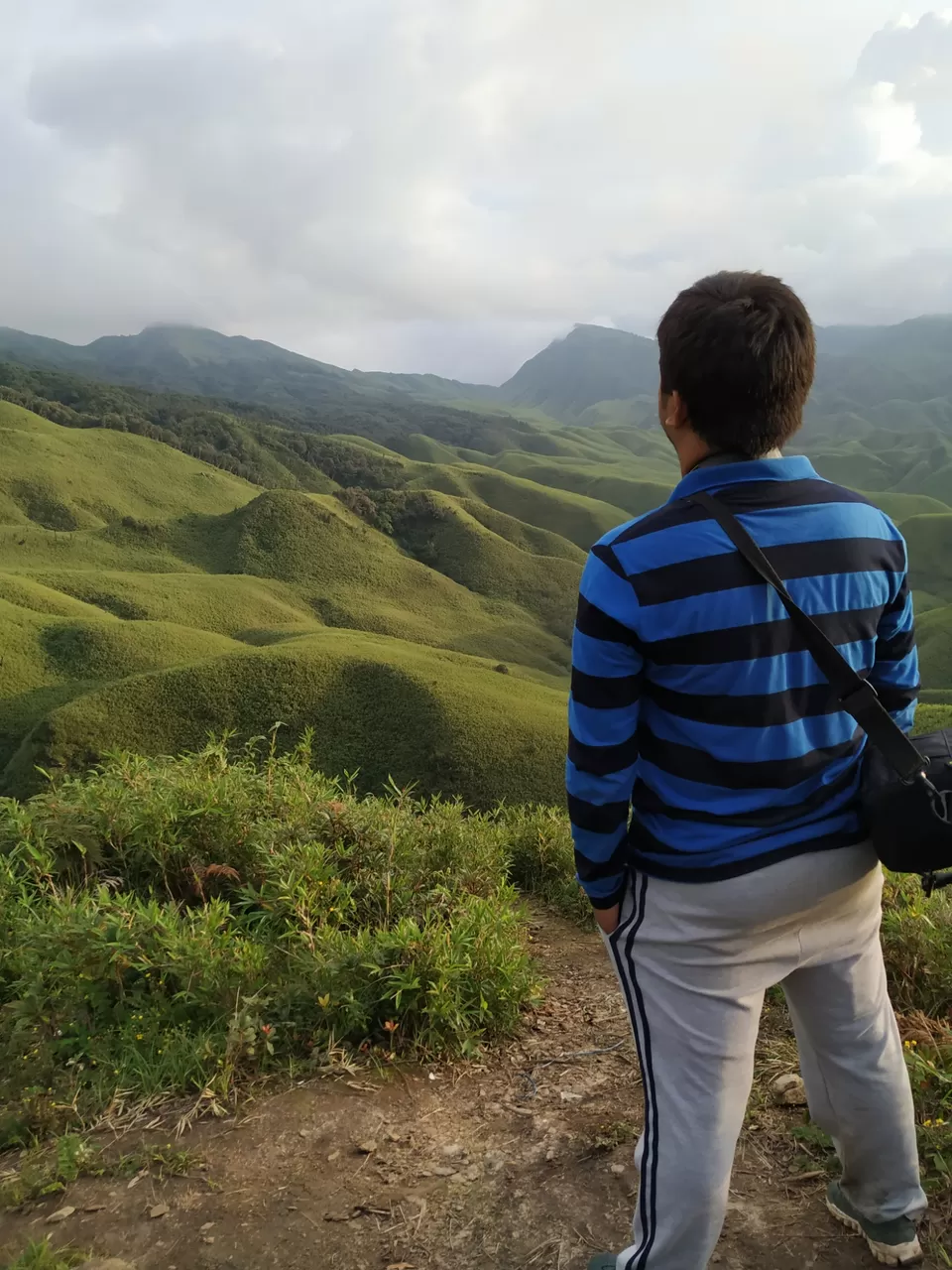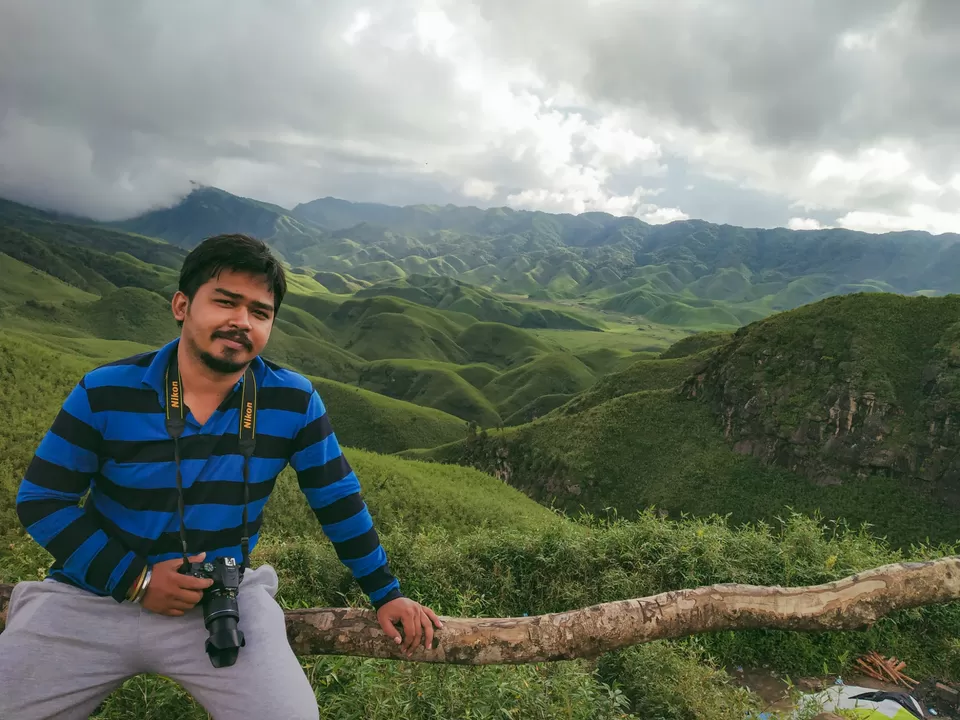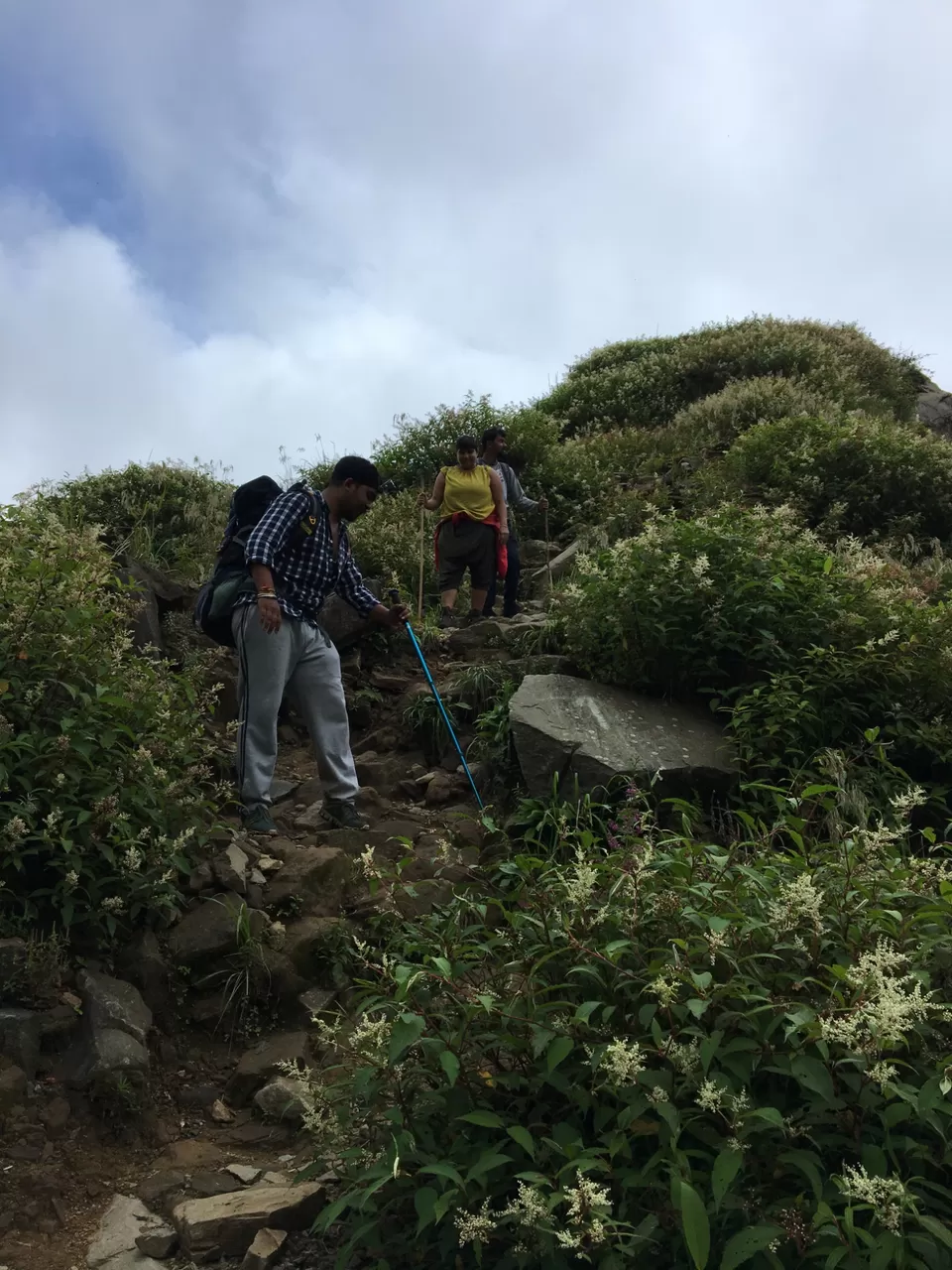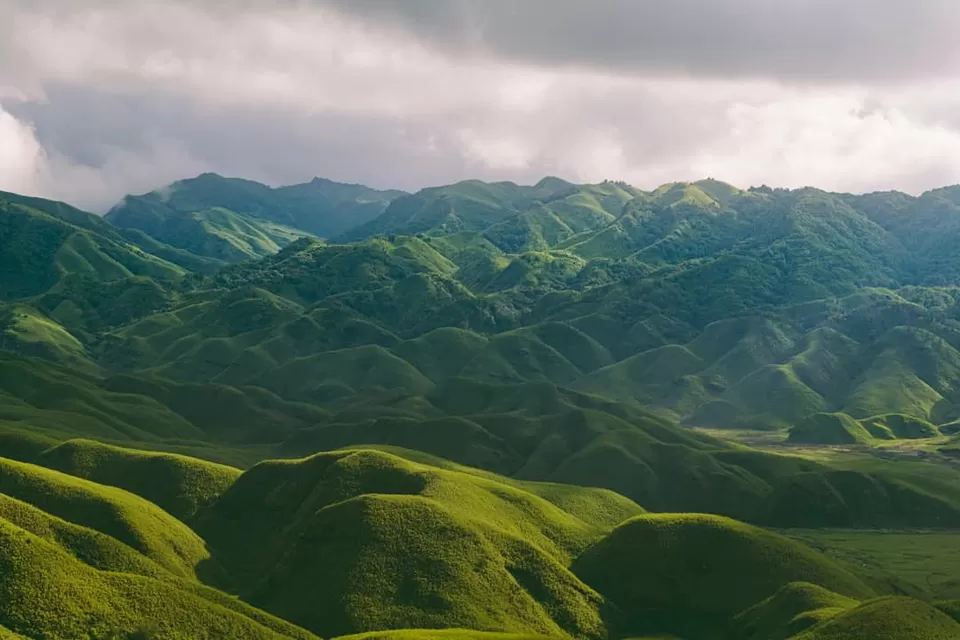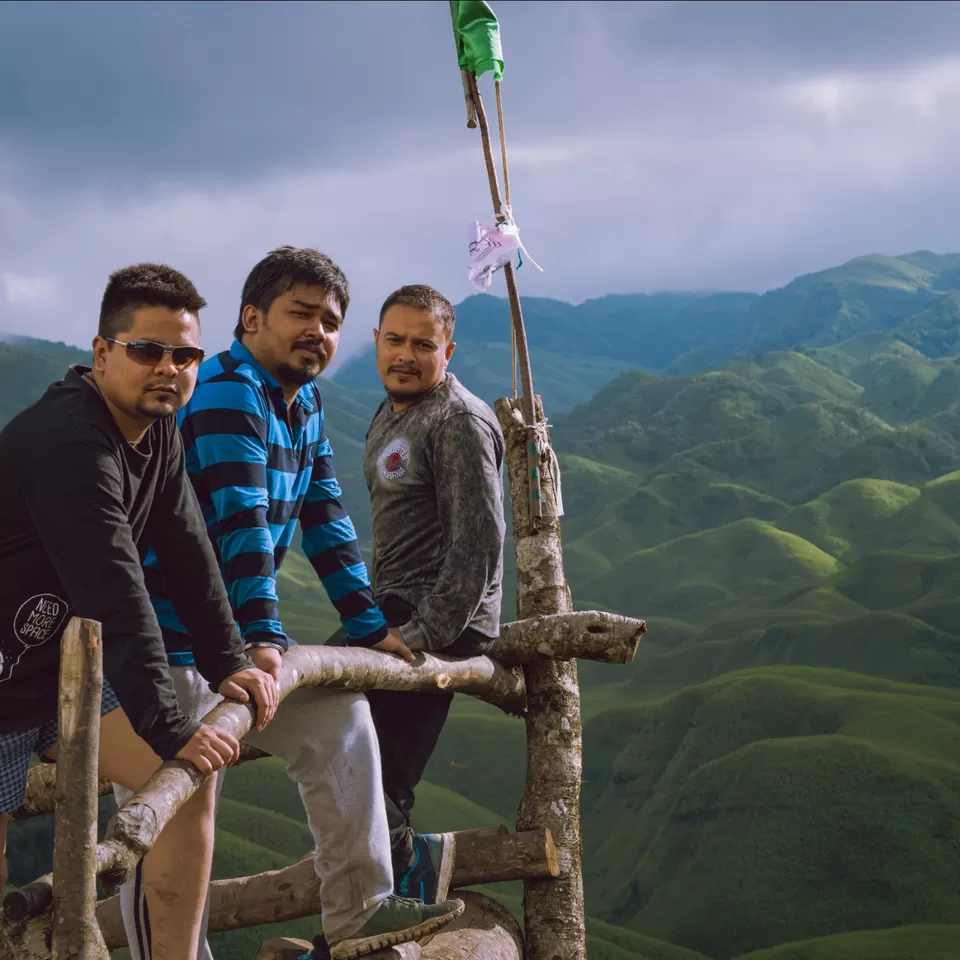 Waking up at around 5am is an another challenge for me in my home. But up there I woke up even earlier. After having breakfast we moved on to explore the main valley . It was like 1 and half hour down to the valley from the base camp. The valley is even more beautiful from down there. Greenery everywhere with lots of different species of flowers. The one which dzukou is famous for is the dzukou lily. We are unfortunate that we went there on august and dzukou lily blooms there around april-july. If you feel deeply as if no one is with you, you will be like you are standing on a large green field of flowers, no where to go as you are surrounded by those hills and mountains. We explored the valley for about 2-3 hours. Rivers, caves, waterfalls, flowers, you could find everything that can relax your mind and soul from our daily hectic work schedule. Expressing dzukou in words is next to impossible.
We then returned to our base camp. The up hill journey is quite tiresome, but some how we managed to reach the base camp . We had our lunch and rested for a while.
Then we started our trekking back to jakhama.
The downhill trekking is quite risky as the rocks were very slippery. Every step had been taken with extra level of consciousness. After lots of struggle we reached jakhama at our camp site for the night.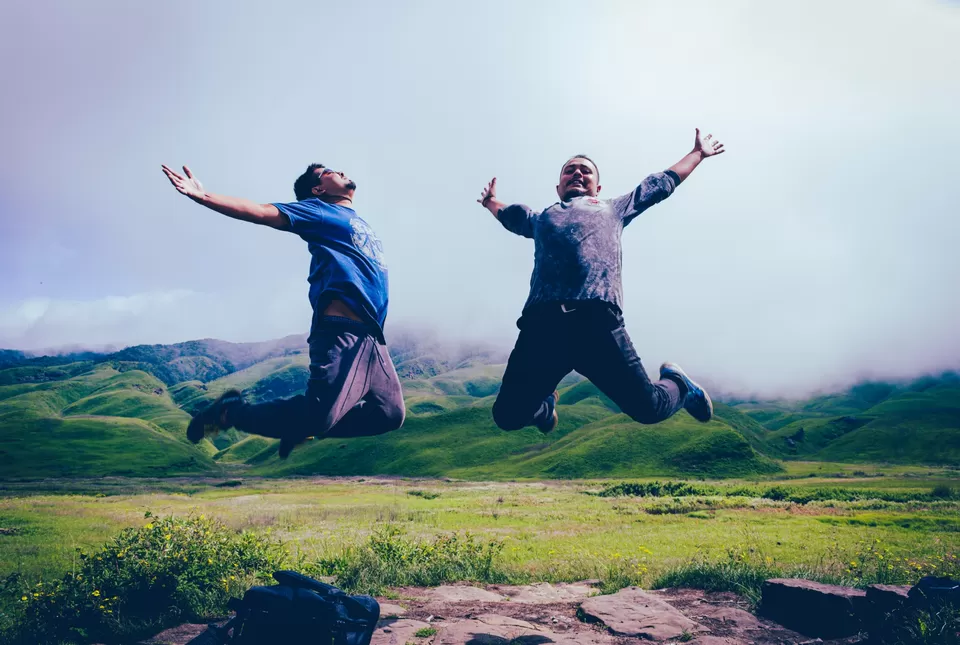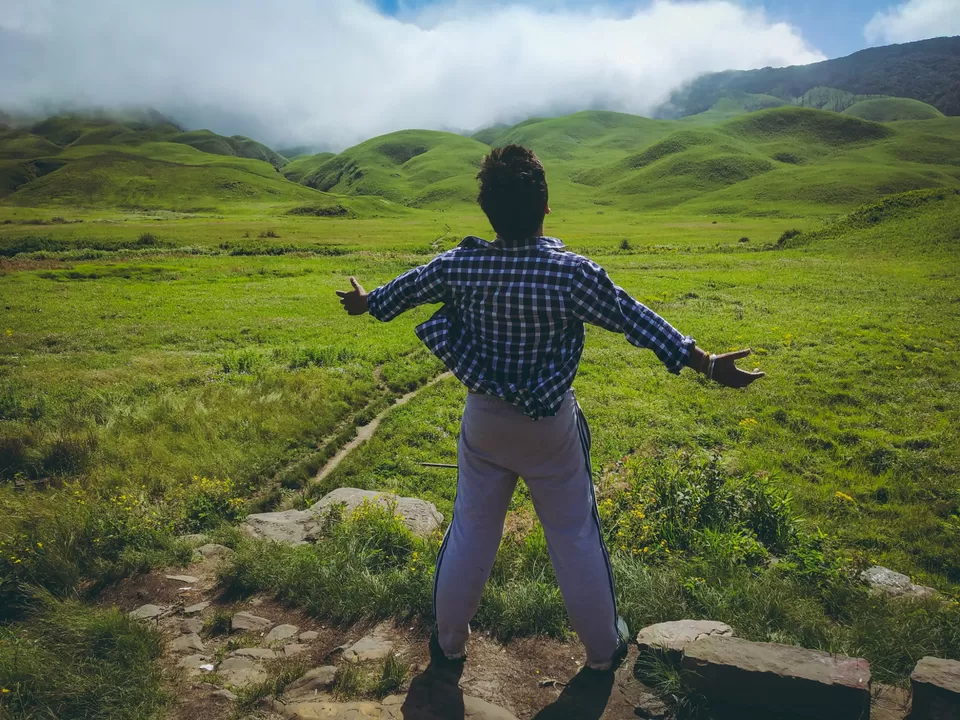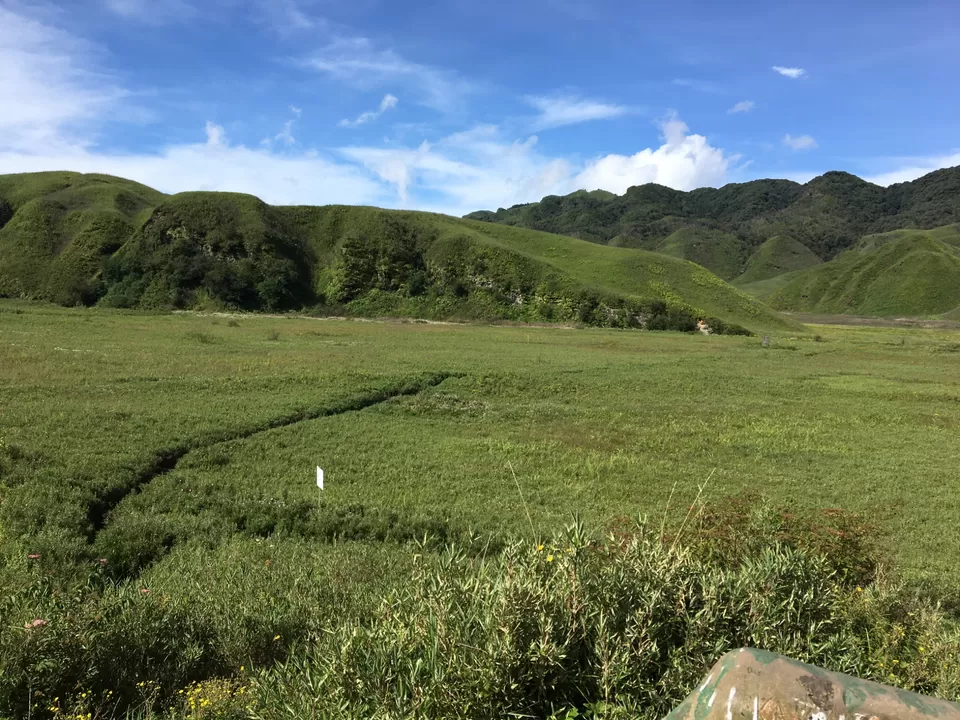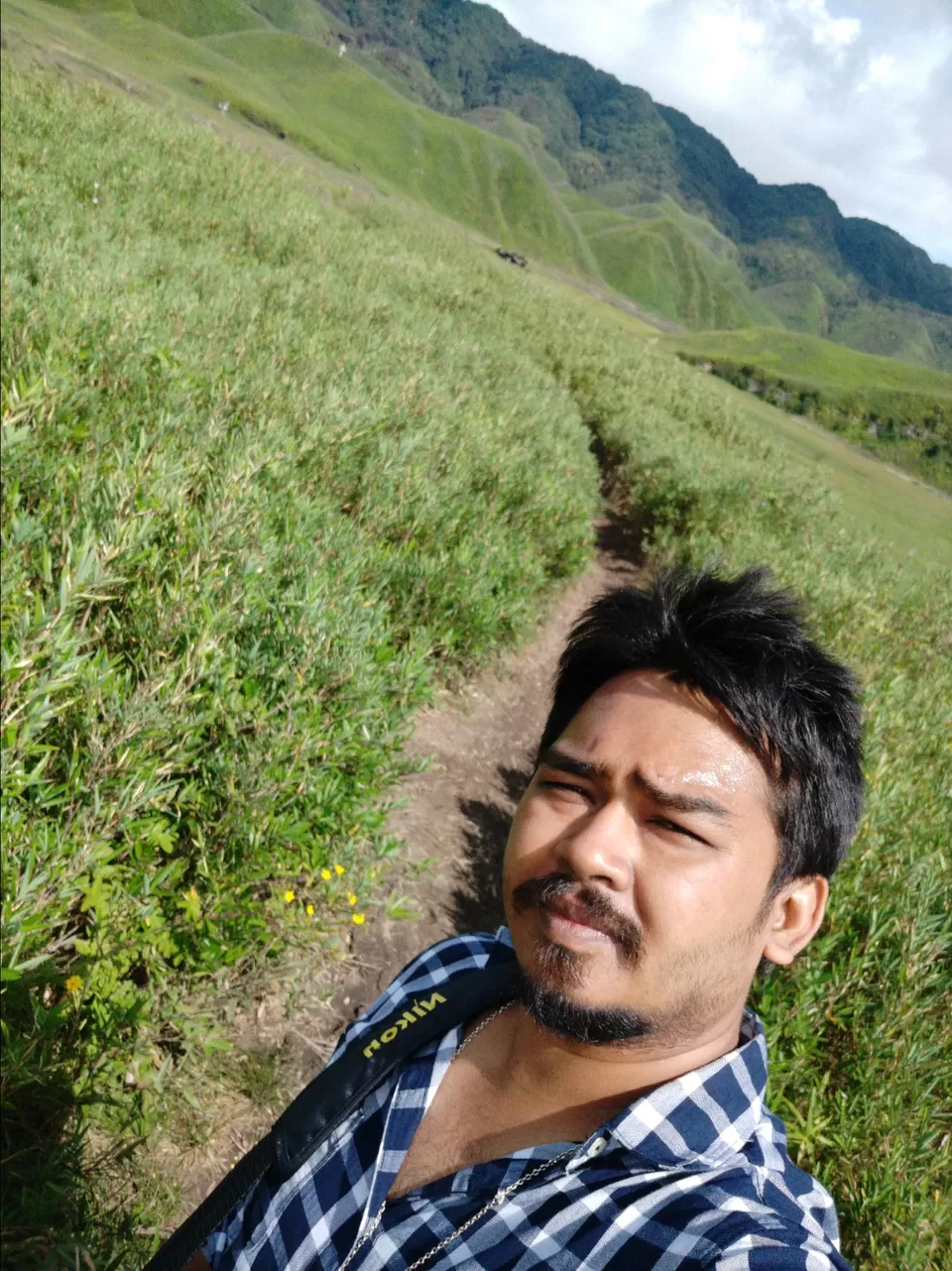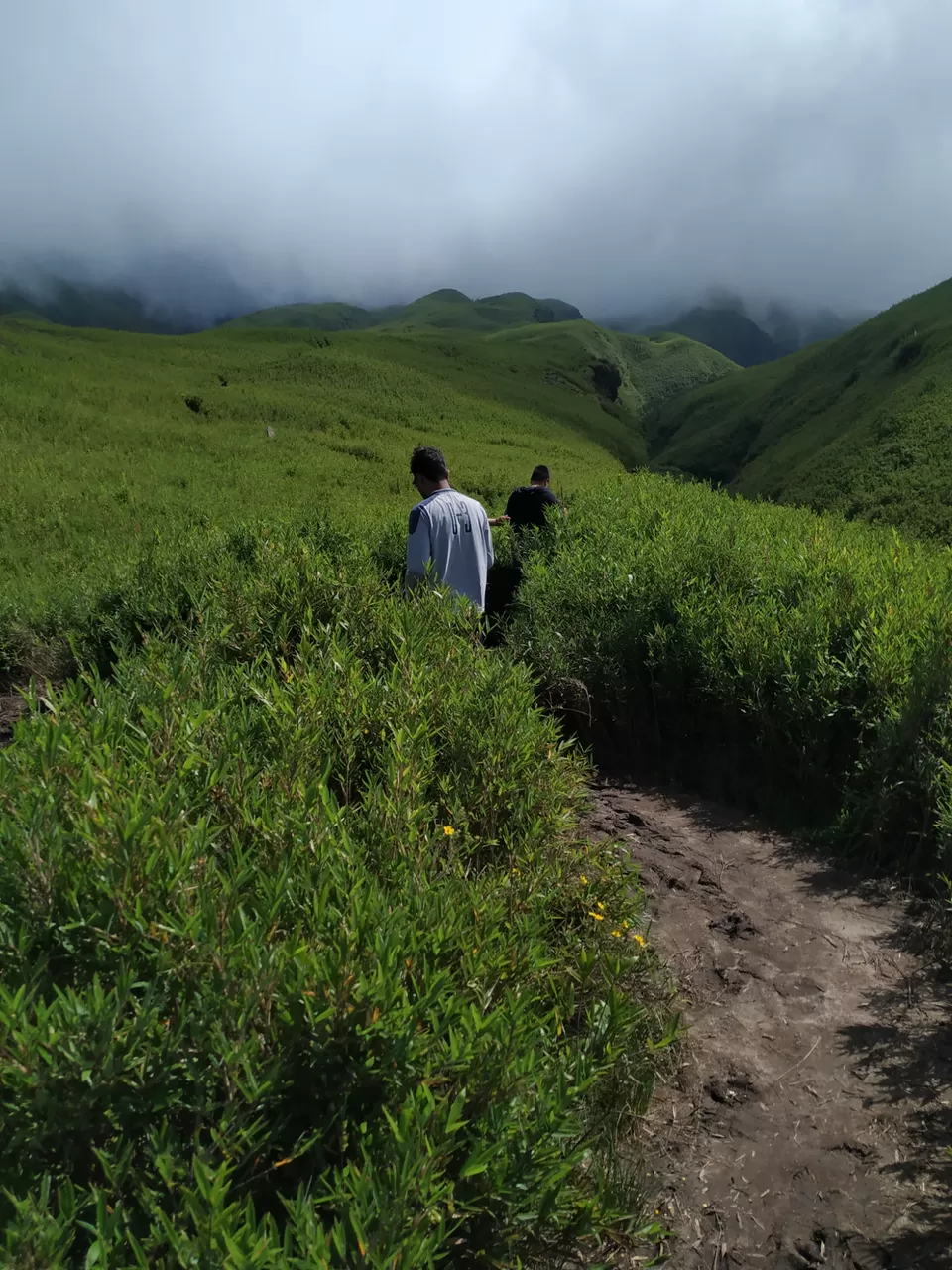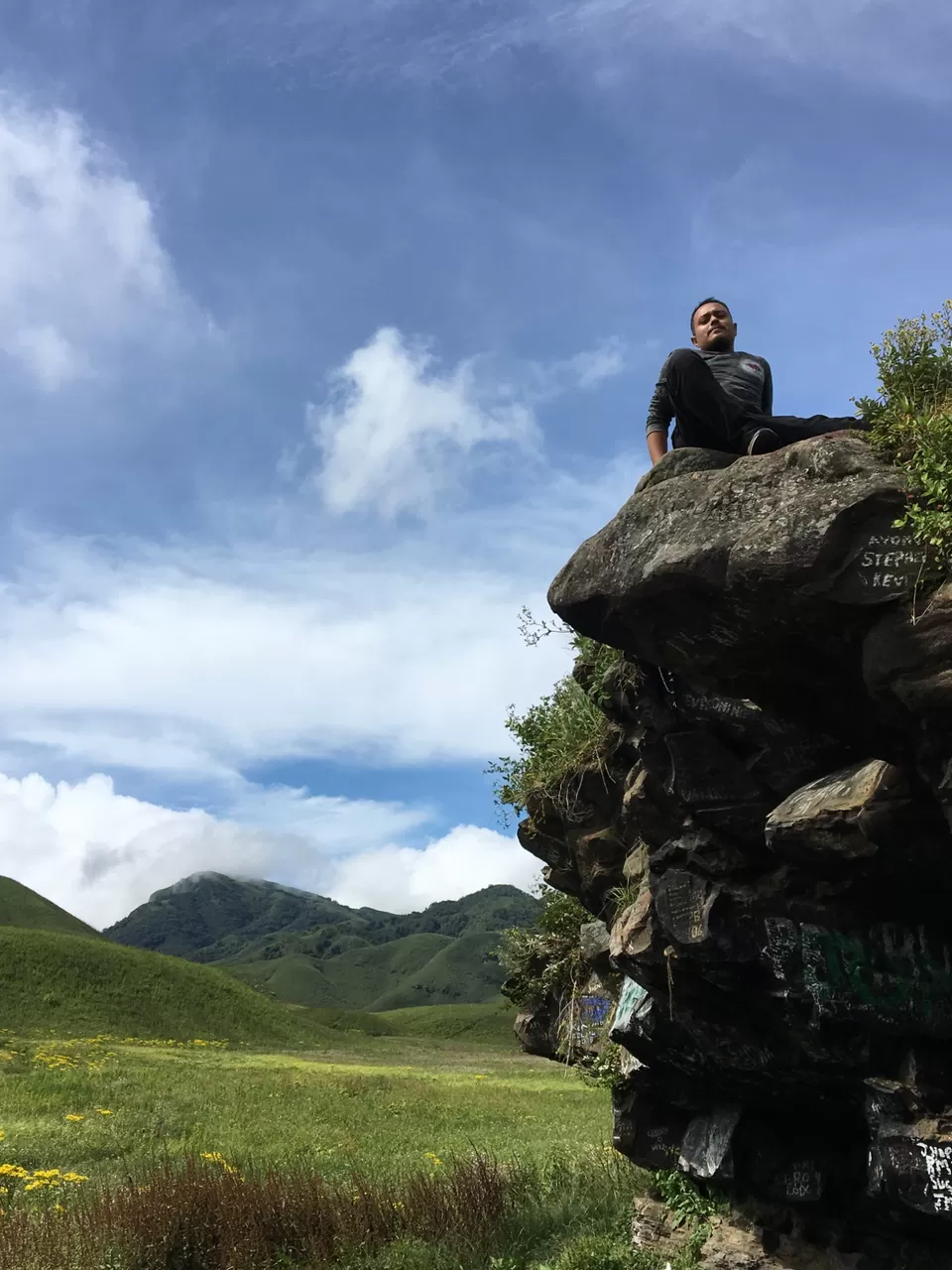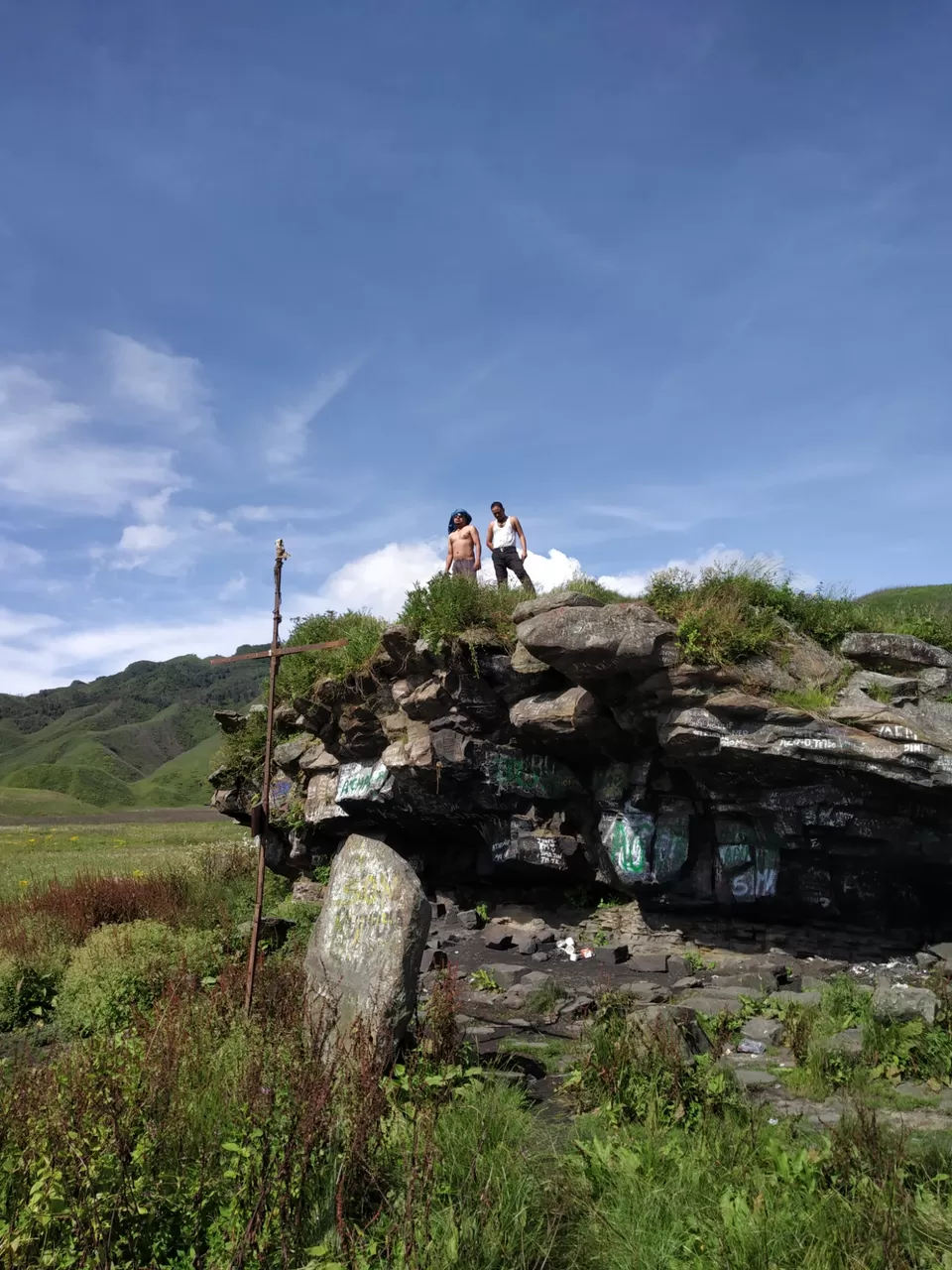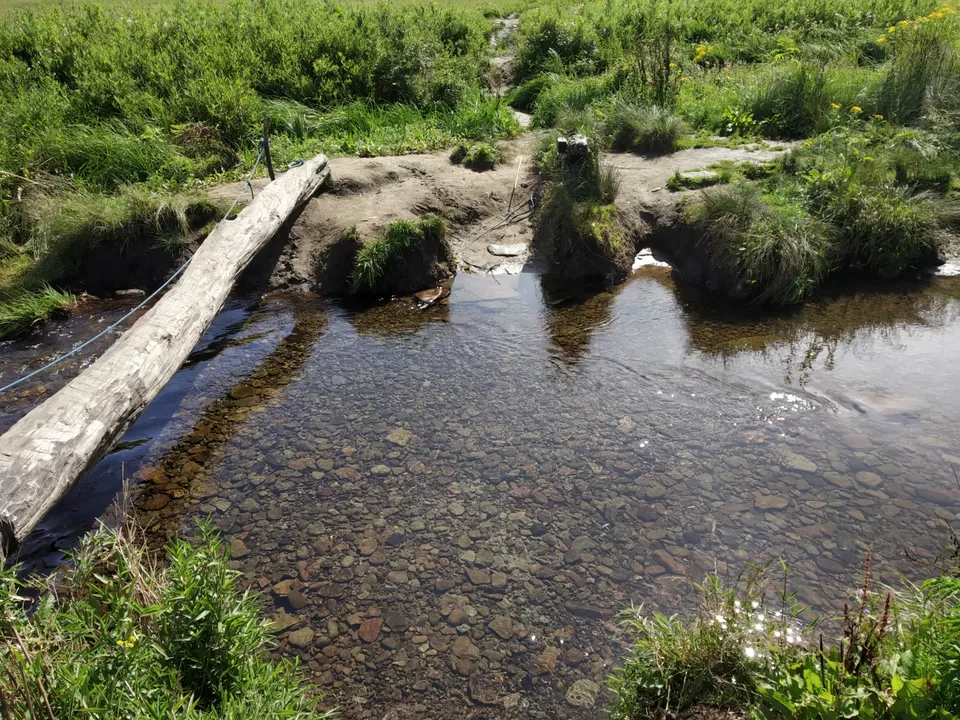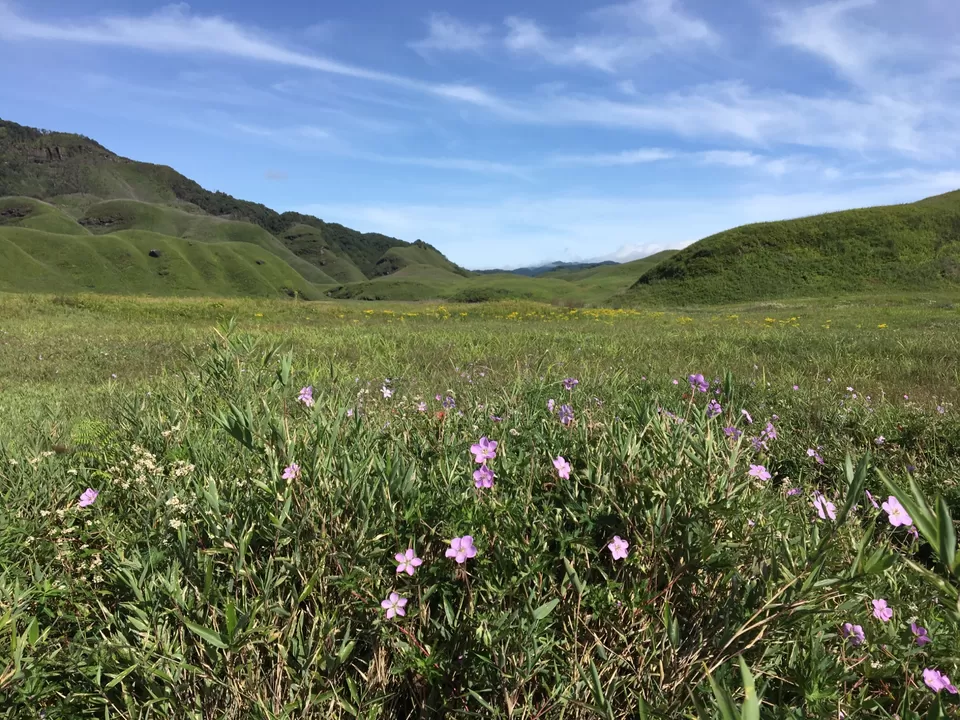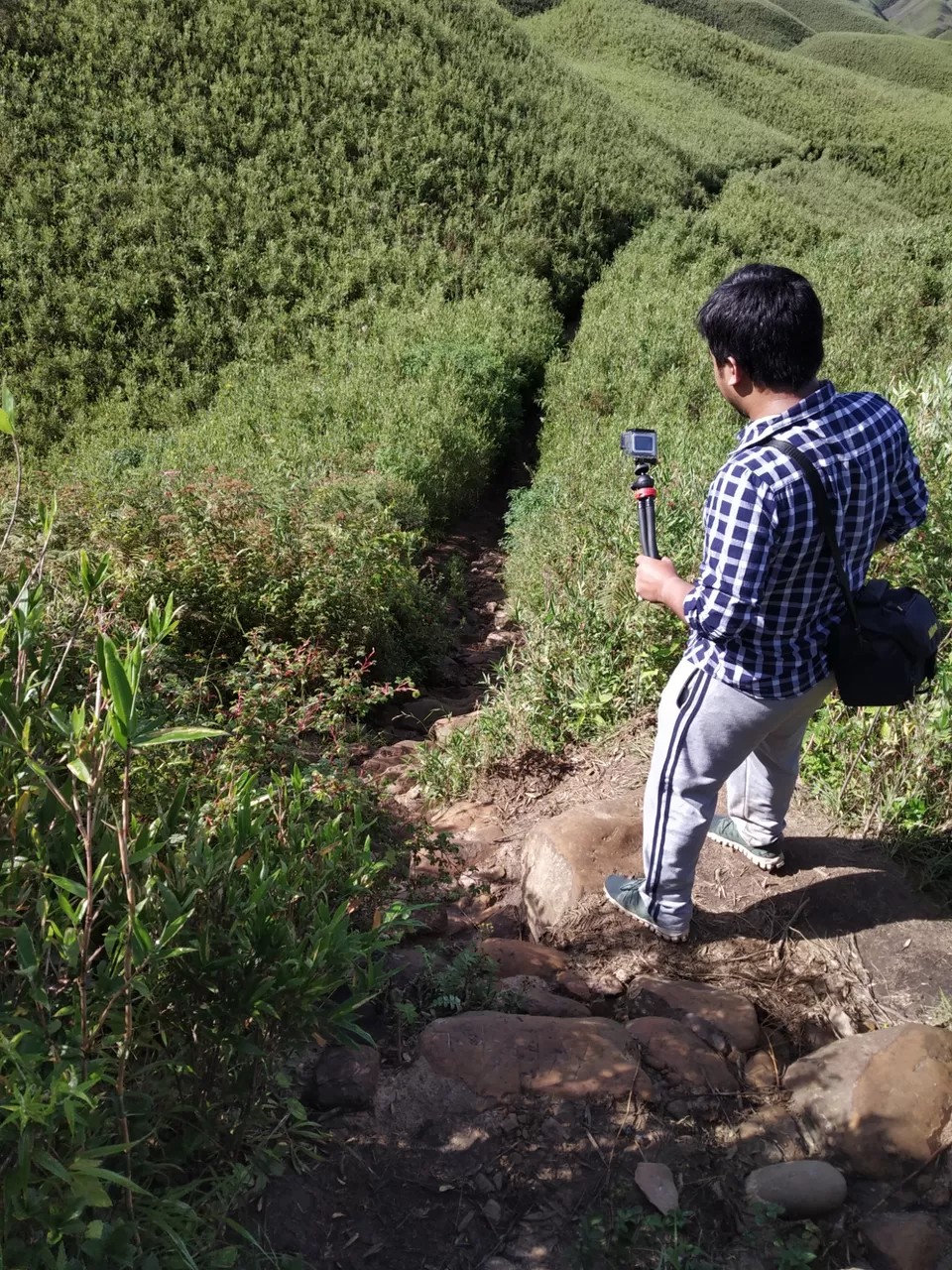 Journey begins from dimapur railway station. Took a private taxi upto kohima, Nagaland. We reached jakhma around 4pm after approx 5 hrs of travel. Explored the beauty of jakhama, beautiful paddy fields with terrace farming. Cloudy mountains, waterfalls are just too amazing to witness. We camped overnight at jakhama, singing and dancing around the bone fire.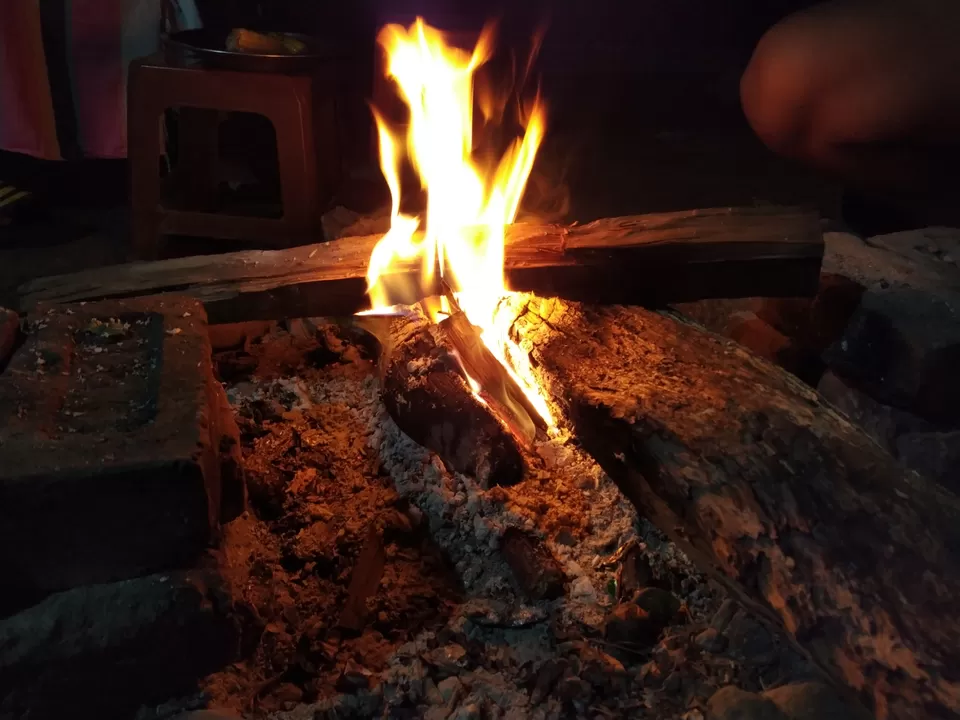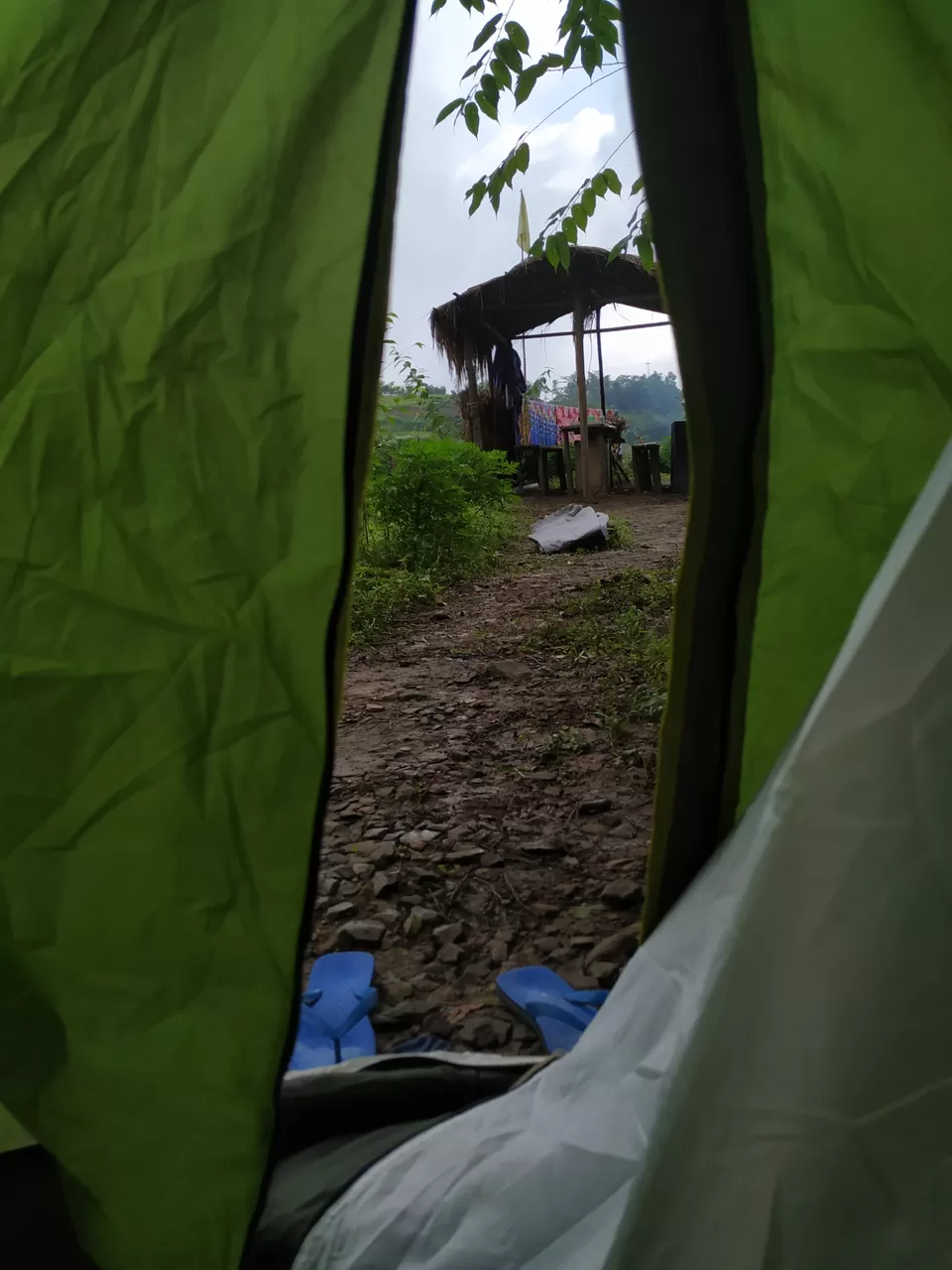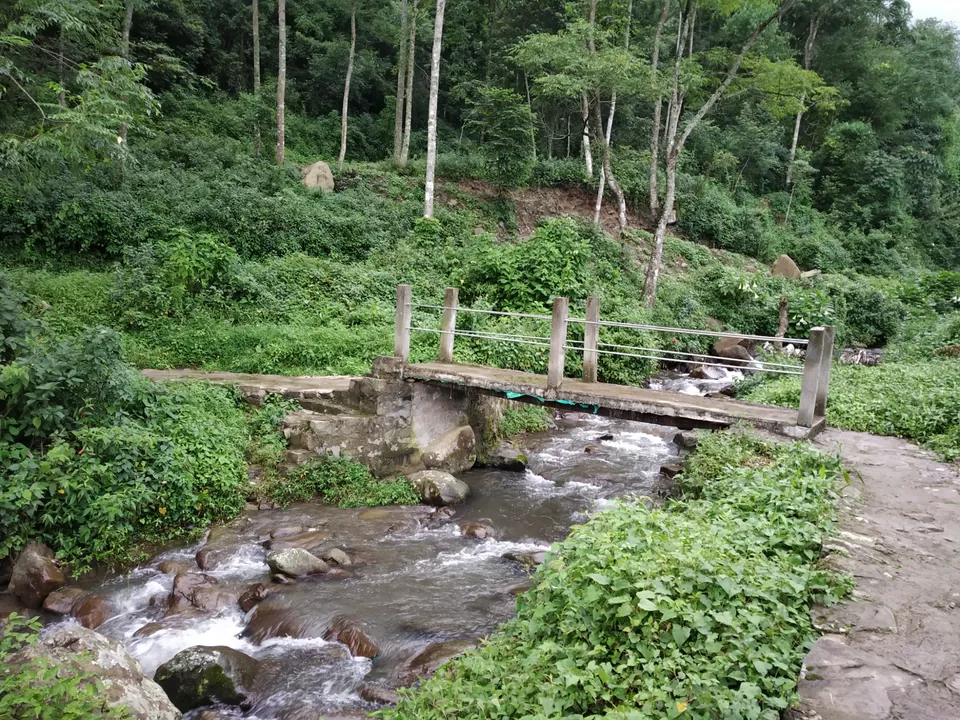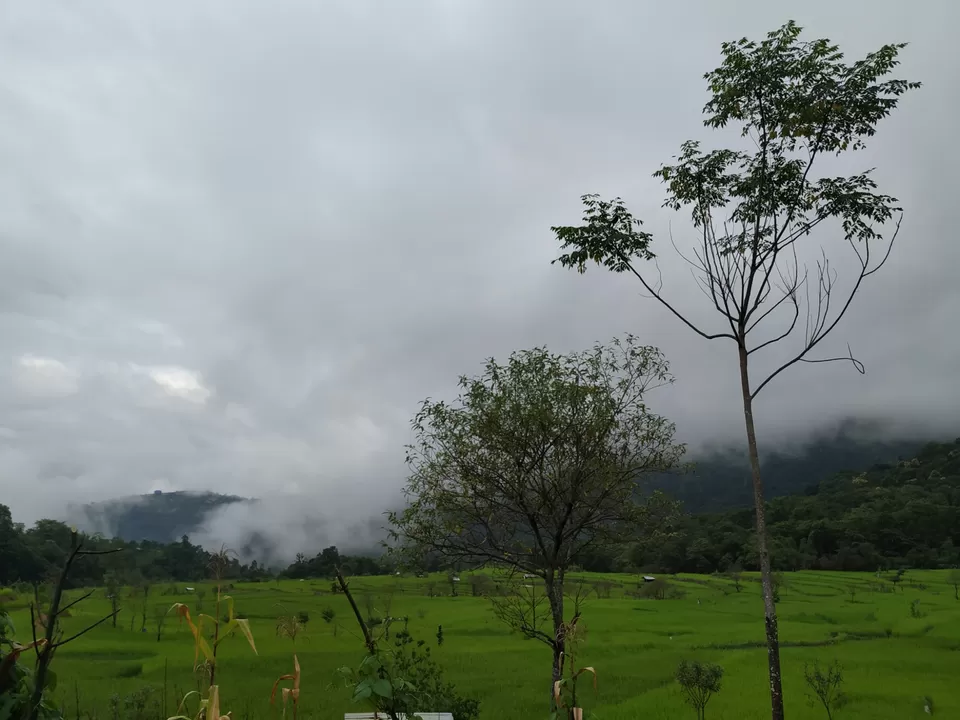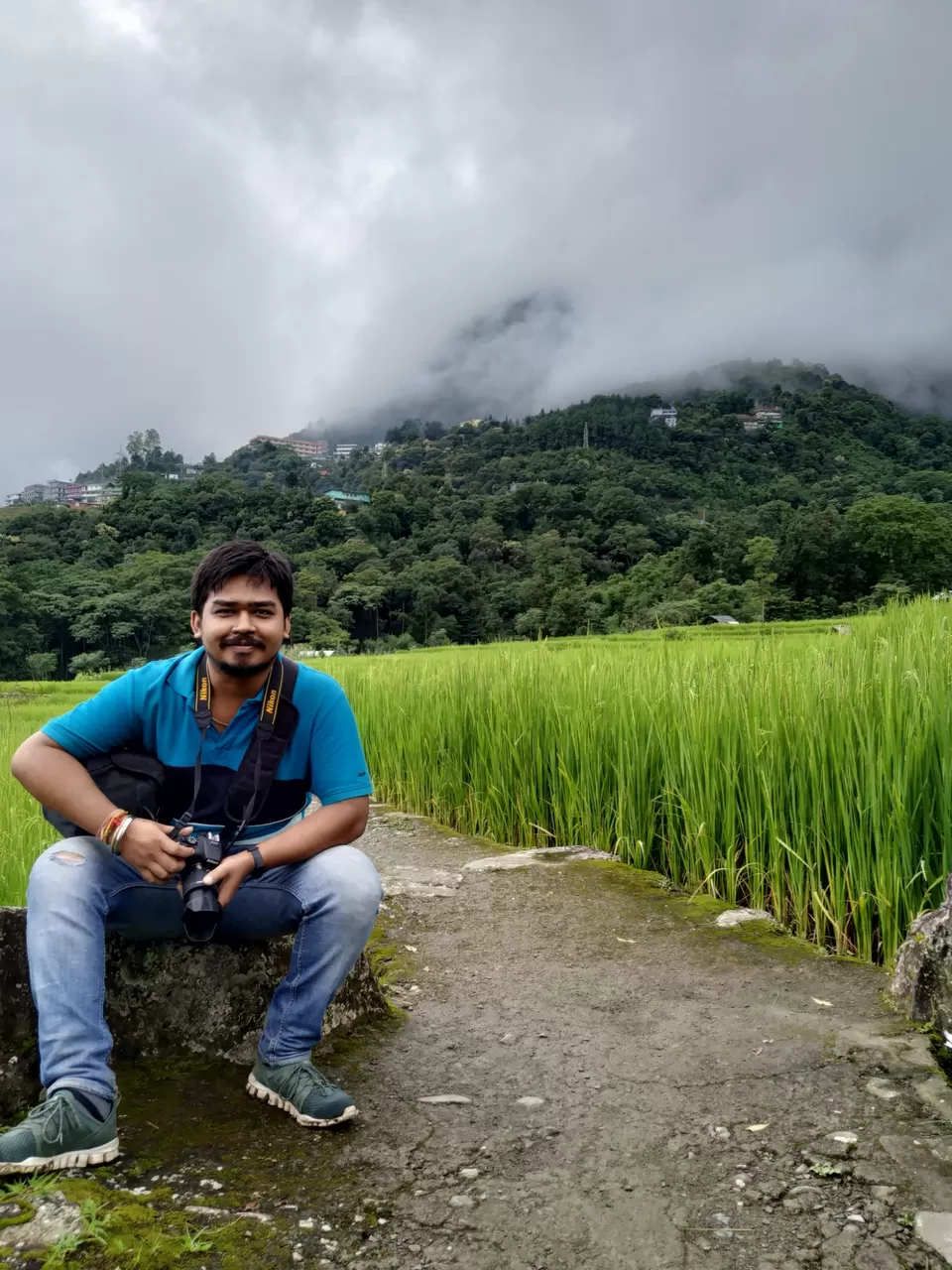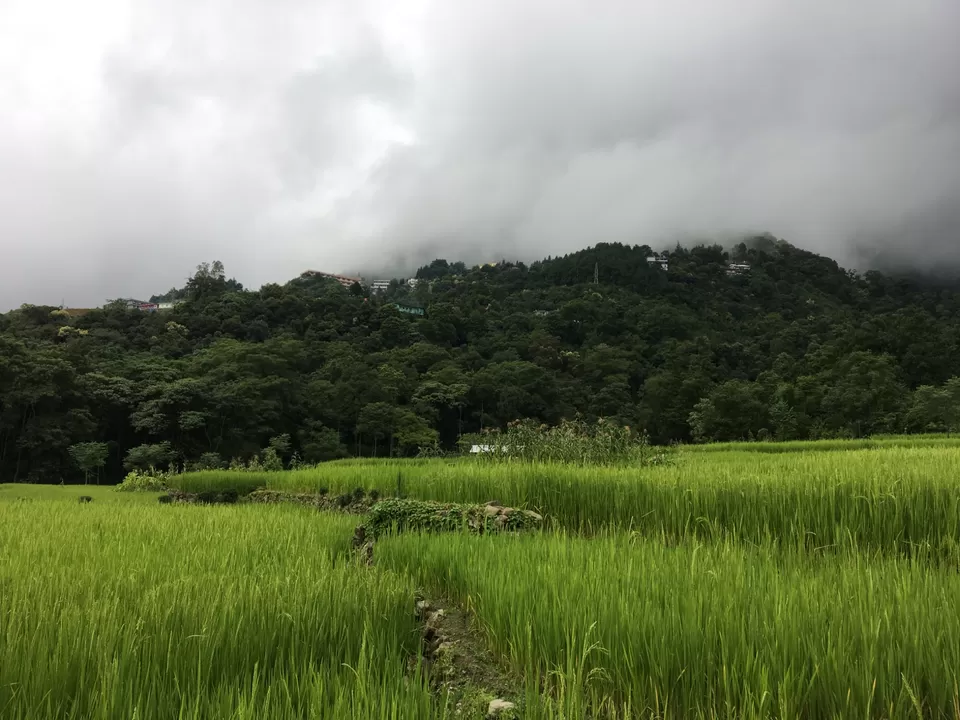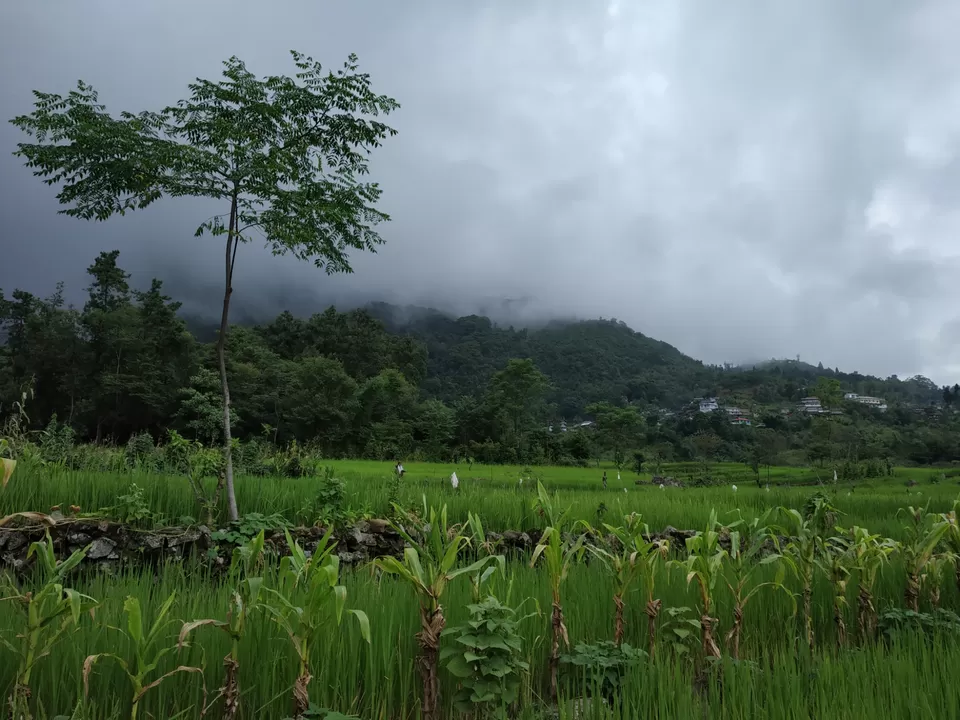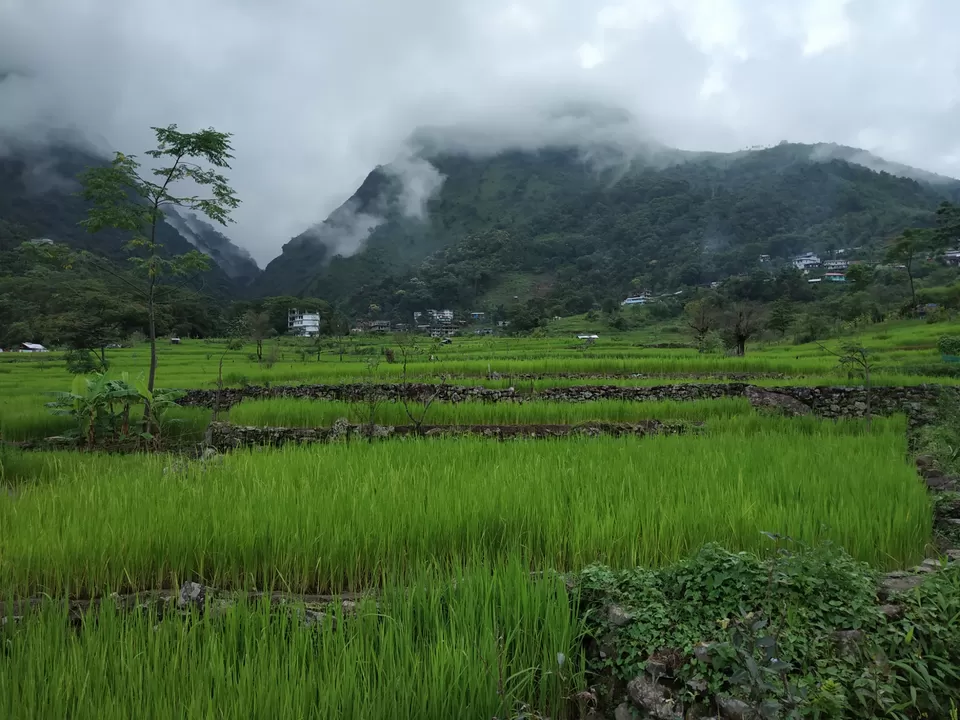 And thus our epic journey was about to come to an end. We are moving towards dimapur from jakhama. This is one of the best destination I had ever been to. What an experience. I would forever cherish those moments. Going to dzukou is a life time achievement. And the evergreen beauty of the valley, I would doubt some one ever can express in words.