Said to be the setting of The Jungle Book by Rudyard Kipling who apparently never actually visited the area but gleaned his information from various writings of the British, this park is also popularly referred to as Mowgli Land.
Straddling the 2 districts of Southern Madhya Pradesh namely Seoni and Chhindwara, this park is named after the river Pench which runs through it.
The total extent of the park is a sprawling 758 sq km within which the core area of 299 sq km goes by the name Indira Priyadarshini Pench national park and Mowgli Pench Sanctuary. This was declared as a National park in 1975 and then later was also notified as a tiger reserve in 1992.
Interestingly the National park also straddles the 2 states of Madhya Pradesh and Maharashtra and the portion in the latter has its own gates and safaris.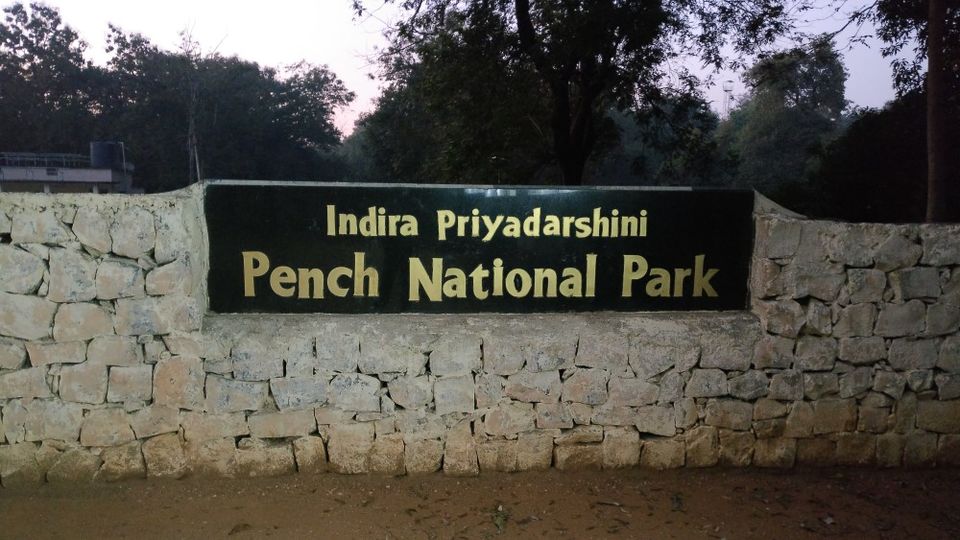 The Safari trails –
Pench National Park, unlike many other parks, does not have a zone system. A fixed number of jeeps around 50-60 are permitted inside everyday.
The park has 3 gates and each gate is also allotted a fixed number of jeeps.
The Turia gate is closer to Nagpur and is close to several lodges and hotels. Hence this is a popular gate though quite crowded.
The Karmajhri gate is more exclusive and has only 6-8 jeeps entering.
The Jamtara gate is across the river Pench.
There is also the facility of a walking safari and trek.
Since there are no distinct zones, the jeeps can go anywhere on the permitted trails through the park and the point of entry does not really matter.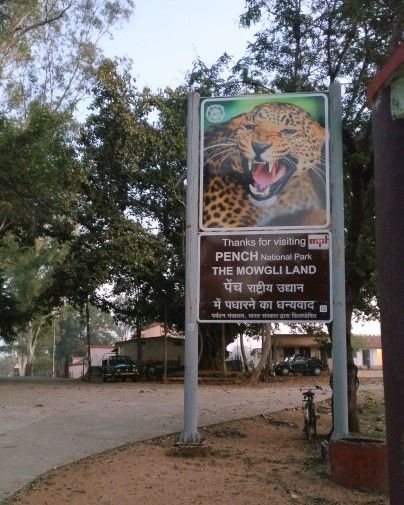 Rest area –
The park is quite well organised in terms of rest areas. A large clearing called Alikatta, is designated for visitors to have their meals. There is also a very clean washroom.
This is also where Mowgli stands in wait to smile at the visitors who are fascinated by him. A brief write up about the story is also available.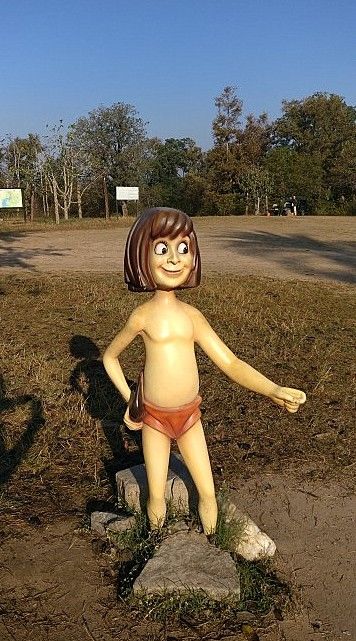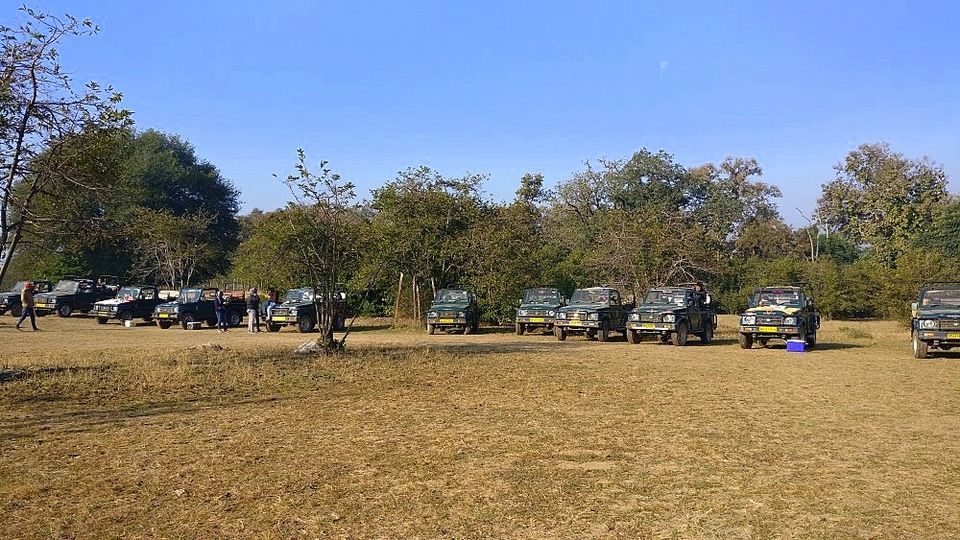 Wildlife –
Apart from the majestic Sher Khans (tigers), the sanctuary also teems with several species of mammals like leopard, chital (deer), sambhar deer, nilgai, wild dogs (dholes), langurs, jackals etc. It also flies high with birdlife and over 200 species can be sighted here including serpent eagles, flame backed woodpeckers, racket tail drongos, Indian rollers, hoopoes, owls etc.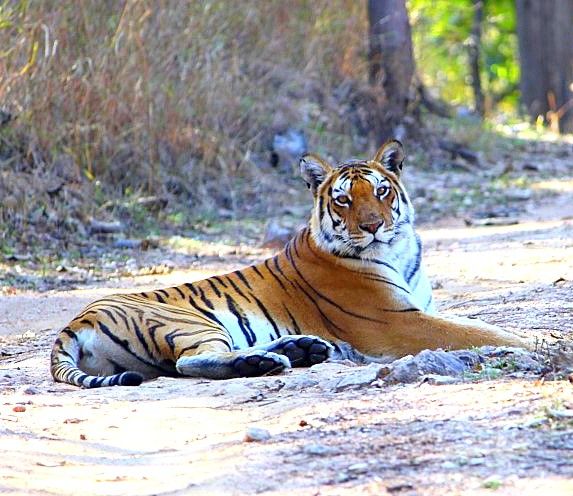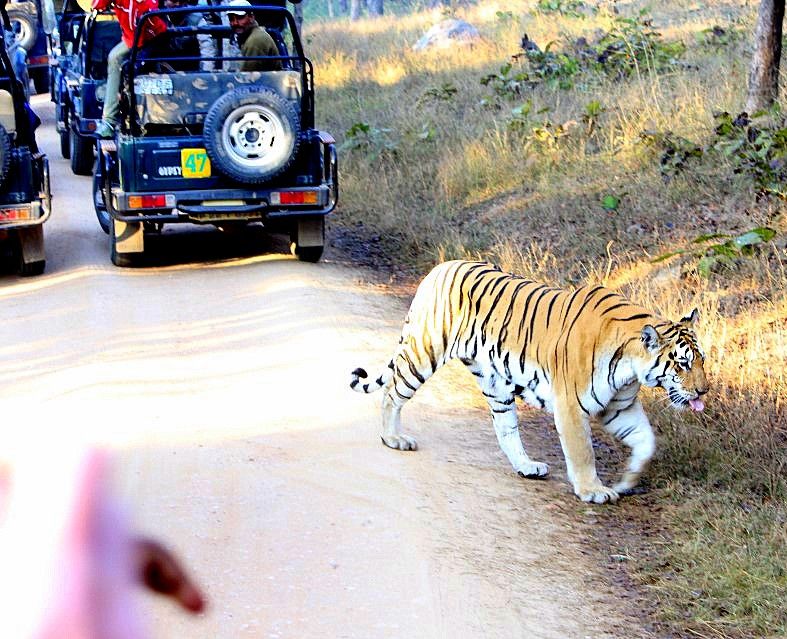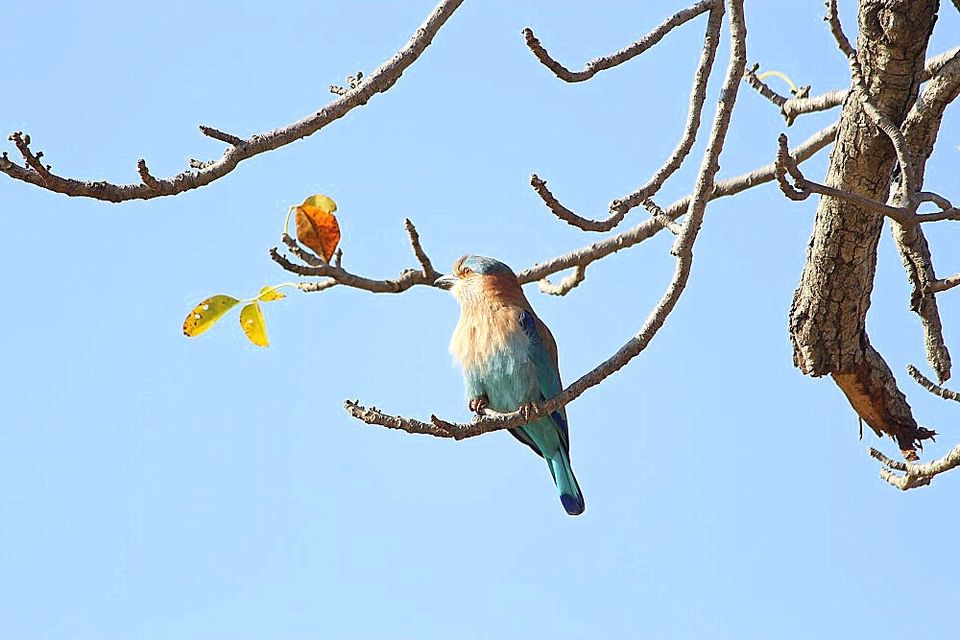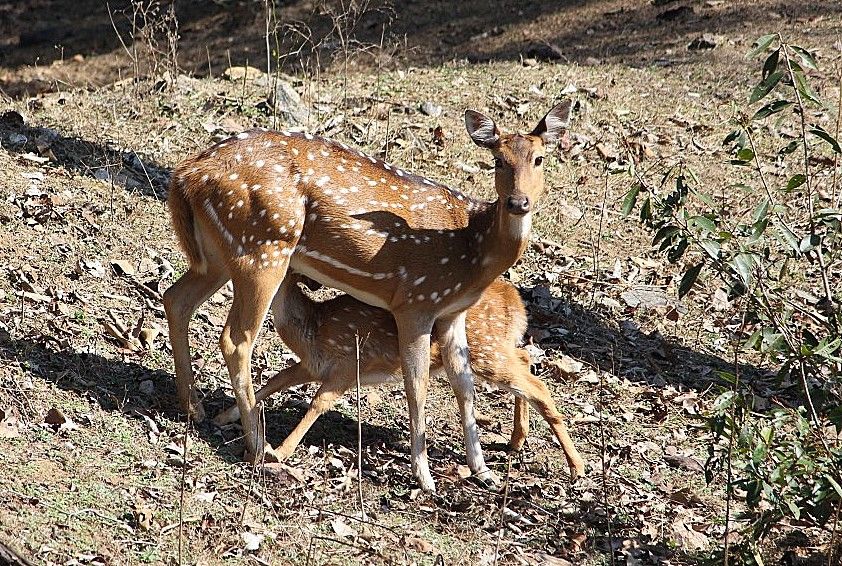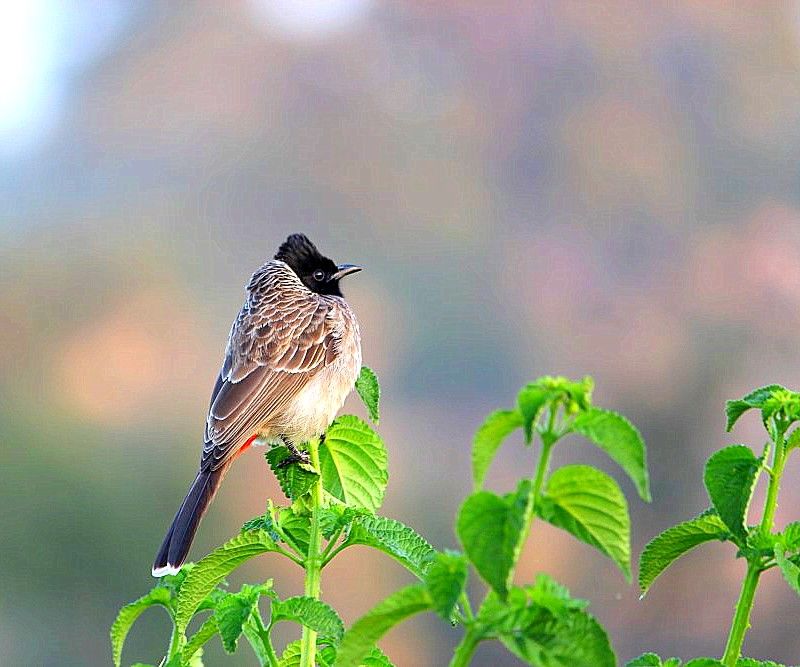 Safari timings of the park vary according to the season and are related to the sunrise and sunset. Starting time of the morning safaris range between 6.30 am – 7.30 am and go on for 3-4 hours and evening safaris range from 2.30 pm to 3 pm as per season and close by sunset.
Tickets –
The tickets for the park have to be preferably pre booked to guarantee a safari. Bookings open 120 days prior.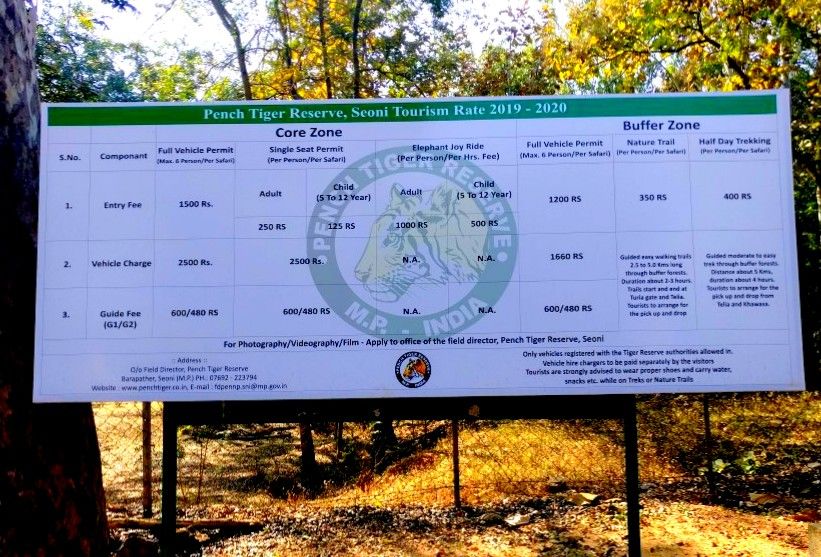 Park Season –
The park is open for 9 months of the year. July 1st to Sep 30th is the monsoon and breeding season during which it remains closed. For exact opening and closing dates, one should refer their website. It is also closed on every Wed afternoon.
Where to stay –
There are several budget, mid range and luxury options around the park. I stayed at the Pench Tree Lodge by Pugdundee Safaris. The advantage of staying with a lodge like this, is that the guests are accompanied by their in-house naturalists and therefore have a more enlightening and intimate experience.
Getting there –
Pench National Park is accessed quite easily via Nagpur 80 km to its south or Jabalpur 200 km North. From Nagpur and Jabalpur, the most convenient way to get to Pench is by cab or private vehicle.
This post was originally published on Currylines
I hope this post was interesting enough for you. I would love to hear your thoughts in the comments. Find more of my stories on my Instagram @currylines and my Facebook Page @currylines
Frequent Searches Leading To This Page:-
pench national park madhya pradesh, pench national park in madhya pradesh, pench national park area, best time to visit pench national park madhya pradesh, how to reach pench national park madhya pradesh