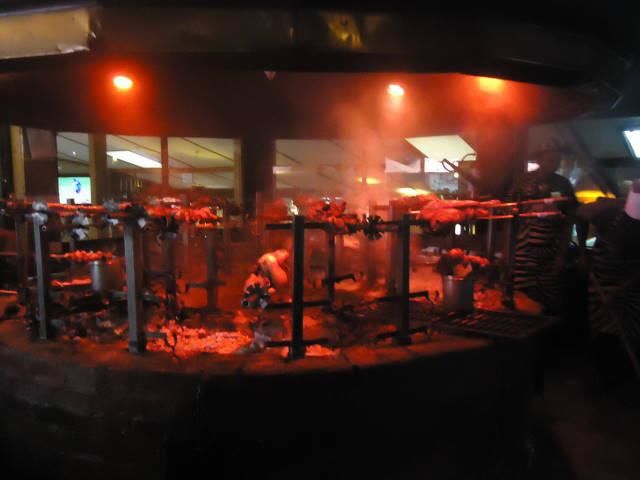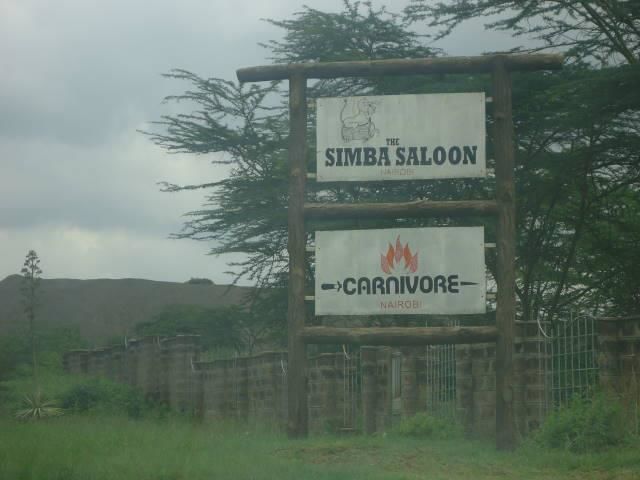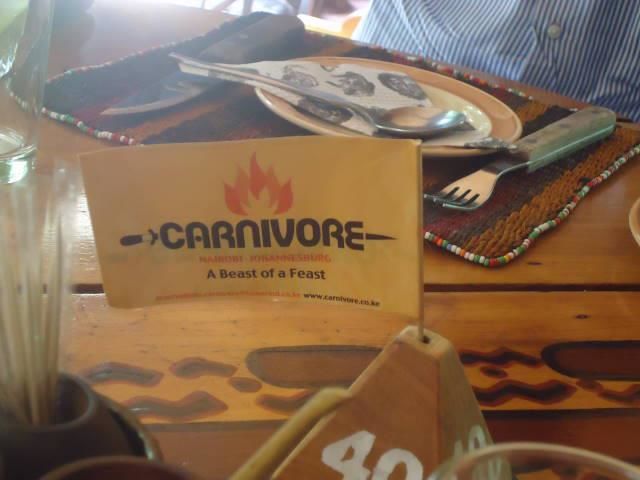 People who are fond of watching wild beauties will definitely be in love with Kenya. While the world goes on deforestation and modernization Africa still struggles to preserve it natural assets, showbiz being how men used to live in the Palaeolithic ages with the least of resources in hand to lead a comfortable life. A range of big 5 animals- lion, leopard, rhino, elephant and buffalo ....is what attracts the people from developed countries and is fetching huge foreign currency to the country.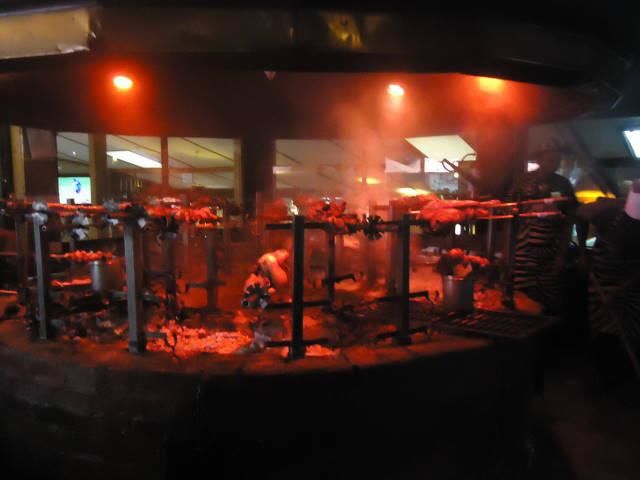 It's interesting to know that Kenyans have preserved the paleo style of eating too on the armour of modern dining. My recent visit to a theme restaurant in Nairobi called 'Carnivore', a vertical of Tamarind group of Africa is not only an awesome dining experience but a 'life time experience' as such.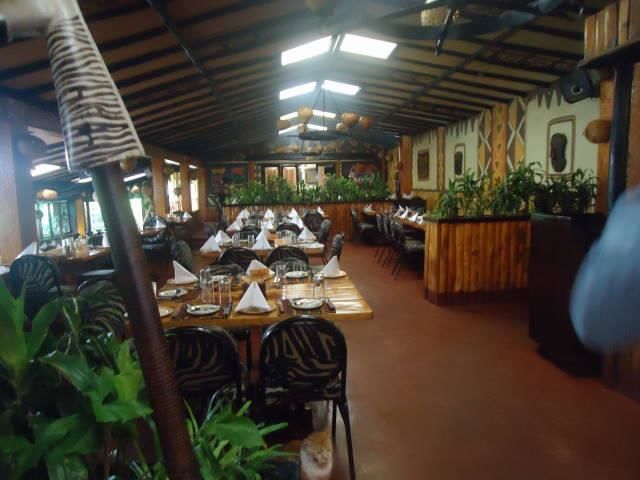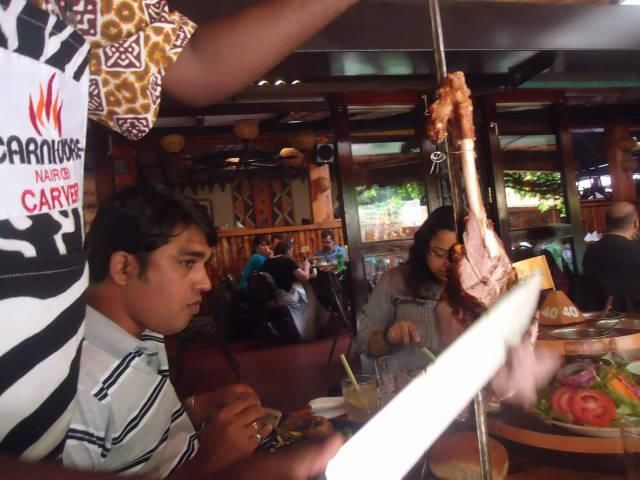 The first glance: Just 4 hours from the city centre of Nairobi this restaurant is situated. The entrance gives you a very rustic feel. A big grill situated at the centre, with loads of meat resting on huge Masai swords, gives you a feel that you are amidst a Masai village, with the locals welcoming you on some occasion. We were welcomed heartily from the entrance by the hosts who were dressed in a leopard print attire and cow boy hats. There was a Mr. Dawa (medicine as called in Kiswahili) with tray of drinks which he prepared and served us along with some soup and bread. We were told that we will be given meats as and when they are ready from the griller and presented with a tray of different sauces in front of us. The waiter explained us which one to try with particular meat. We were given hot trays, fork n knife with wooden handles. After finishing the soup we were waiting eagerly for the next course.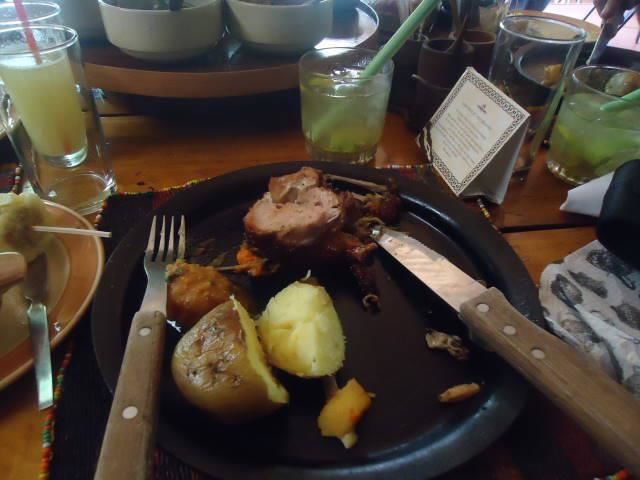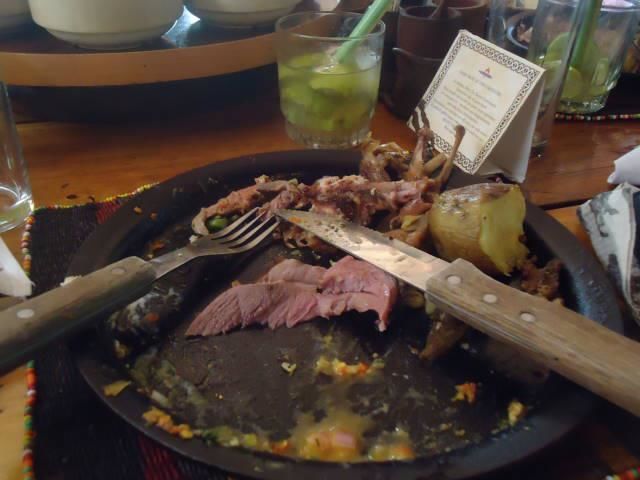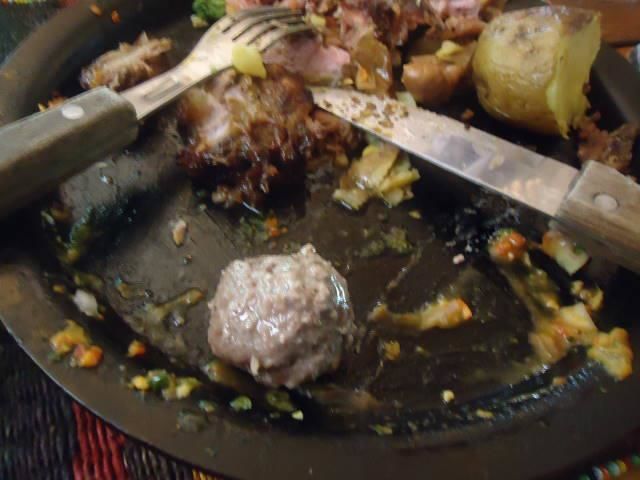 The food: A waiter came and served us honey glazed chicken wings pricked in big Masai swords. It was truly awesome. Then came lamb legs, pork ribs, roasted ostrich, rumps of beef, sirloins, sausages, spare ribs, skewered kidneys and even crocodile meat. The seating arrangement was huge with zebra strip covers on them. There were nice water bodies. If you are tired of eating you may have a stroll around just to feel comfortable. We had an idea that the restaurant serves all the game meats but to our disappointment we were told that from 1994 the Kenyan Government had stopped the sale of game meat and the restaurant delicacy were restricted only to grilled meat.
The service: The entire meal costs around 3390 Ksh per person along with taxes. The carnivore was rated amongst the 50 best theme restaurant of the world by 'Restaurant' magazine; they have described it to be 'amazing'. The restaurant has a seating arrangement of 420 people, a total cosmopolitan crowd comprising Europeans, African, Asians and Chinese people.
Adjacent to the main restaurant is the Simba saloon which is a popular food joint in the city and a night club. It has a seating arrangement of 450 people and a concert hall that can accommodate 2000 people at a time. It serves pizza, hamburger and other chicken delicacies.
We had a view of the huge grill which had iron plates with meat roasting on it. It was said to have a temperature over 800 degrees and was specially brought when the restaurant was established. Carnivore has got two branches- in Nairobi and in Johannesburg, South Africa.
The Verdict: We had fabulous times, awesome experience of tearing roasted meat from Masai swords brought directly from the oven. Felt as if it was a blend of the ancient African culture and the modern European cuisine shaking hands to please the guests. The very sight of the signboard pleased us as we were taking a leave from this great eating experience. I will never forget the hospitality of the staff, the ambience, the taste and the rustic feel. This experience made me feel like time machine has brought us back to those paleo ages once more. My suggestion to a visitor in Nairobi is that never miss this great opportunity 'Beast of the Feast'.