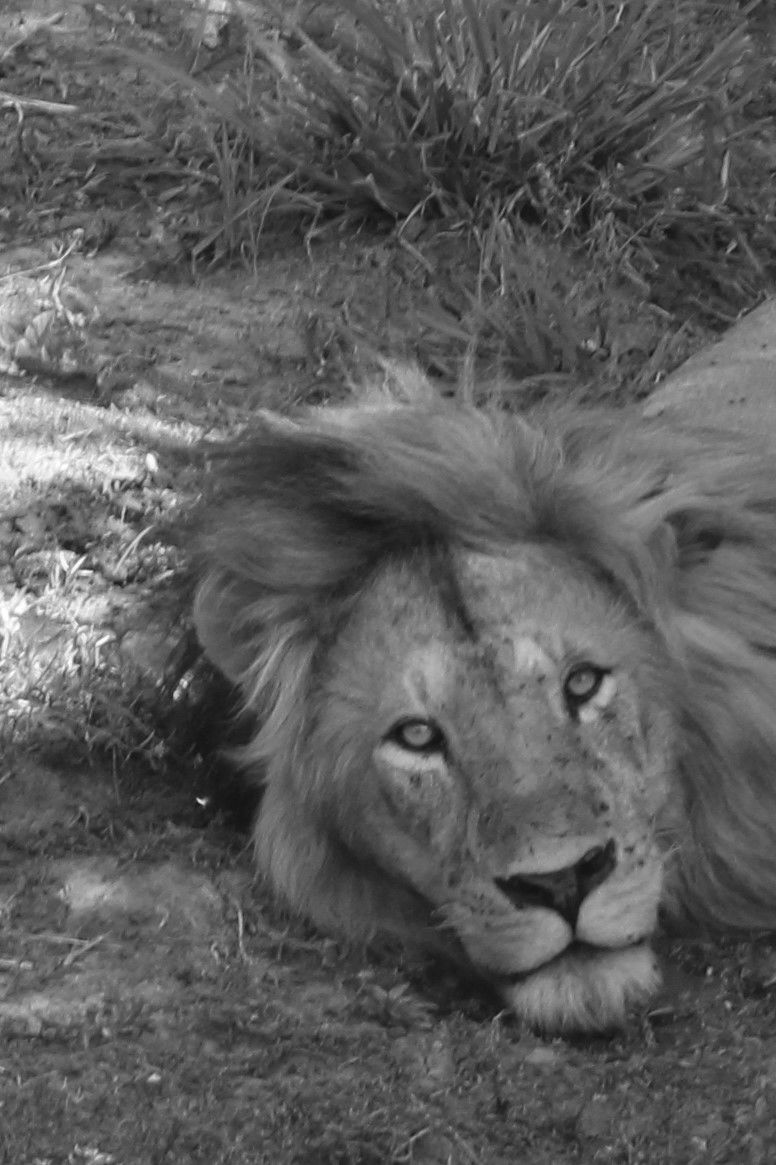 When you need a break and you just don't want to hang around on some usual holidays like concrete jungle cities or a beach or may be a high mountain, what else could be your option? Nature trail which is raw, serene, unchanged and distinct. A place where you could see the nature ecosystem, God's own creation housed under the sky. A place where you can feel the extent of the change that mankind has done to the nature.
On one such trip we headed to Masai Mara reserve in Kenya. It wasn't first time that we were heading to a jungle trip, but never to such a vast reserve. The flight from Dubai to Nairobi was about 4 hours, we had plans to fly from Nairobi to Masai Mara rather than a daunting 6 hours long road trip which is described by some as Kenyan massage due to the bumpy roads on the way. The Nairobi international airport is though not far away from the Nairobi domestic airport named Wilson. However, the narrow roads and traffic makes travel duration unpredictable. We had a long stay at the Wilson airport due to the flight timings but the cafe at the Air Kenya Express departure "outlet" made it worth with a nice and filling breakfast. This airport has small outlets of flight operators like Air Kenya Express, Safarilinks serving the flights to Masai Mara and other parts of Kenya. We boarded the Air Kenya express single engine small aircraft which has 12 sitter capacity. These aircraft are the only option to fly to different landing strips across Mara as there are no charcoal airstrips on any of the airstrips. So they can land and take off easily. But then the flip side is the luggage constraints as you can carry only up to 15 kg per ticket, which we found enough in our case. The flight was comfortable and equally thrilling was the landing on the rough surface as the plane looked to be skidding across the landing strip. But that was not the case as the pilot was pretty much in control of the flight all the time.
We were picked up from the air strip by our tour guide, Mr. Goerge, whom we had engaged for private Game drives. You must engage someone either through your hotel or private operator to pick up from airstrip. This is because the airstrips are literally in the middle of the reserve or the jungles surrounded with wild animals. Game drive by the way means drive across the reserve to watch animals. You got to make sure that you carry absolutely everything that would be required for your stay as you will be in the jungles with no option to buy your missed out toiletries or your favorite munching snacks. We generally carry all our required stuffs from our home so we were safe.

We booked the stay at Keekorok Lodge, the oldest and one of the finest property across Mara. Its located about 10 min from Keekorok air strip. The property has its own hippo pool means you can watch hippos all day long within the resort with a bar located just at the edge of the pool. The lodge also has a very nice preparations for Indian Vegetarian food. The staff is very friendly and tourist oriented. It has no fencing means animals could be spotted grazing outside the rooms in the night and dawn. This however, does not comes at the cost of safety of the residents. The lodge provide appropriate protection if you have to roam around in the night between rooms and restaurants. The chalet rooms are located at the edge of the resort meaning good view of the wild from within the rooms itself. Rooms are spacious and clean and equally comfortable. There is a small souvenir shop as well in resort.
We booked our game drive through Speed-bird travels and they served us well. Our game drive started as soon as we got picked up from the air strip on our way to our resort. The driver was George and a gem of a person. The man with eye of an eagle, wisdom of lion, heart of gazeles and speed of leopard. He could spot and sense the animals from anywhere to everywhere. The Game drive were made memorable by him as he spotted for us all famous BIG 5s including Lions, Leopards, Buffalo, Elephants and Rhinos and further Thompson's Gazelles, Zebras, Wild-beasts, Crocodiles, Hippos, Cheetahs, Topi, grand gazelle, Common warthog, Giraffes, Hyenas, Impalas as far as I remember. The morning game drives were refreshing and better for animal spotting. Leave from your resort at 6 am to have the best chance of spotting as many animals as possible. All drivers use radio contact so which ever region of the Mara you may be, drivers keep sharing information on the animals they have spotted. This helps visitors to see as many animals as you may be close to at any point of time.

As the light and heat goes up, most of the animals search for the shade especially the Lions. They sleep for as long as 14-18 hours in a day given they are tummy full. We spotted 3 different family of Lions with members raging from 4 till 14. There were adults male and females and cubs. It was exciting to see them sharing the same space with us in peace and harmony. George told us till the time we don't move out of the cab, they don't feel offended or that we are intruding their territory. Hence we followed the jungle rule for all our trip. We had a wish to see live kill which could not be fulfilled, guess god wish for us to return during migration season to experience that. We also wished to have "Malaikas", the famous Cheetah family of 5 climb our cab, even that remains a wish. These cats are extremely human friendly as long as you don't offend them. You can find their videos on internet where they climbed up the safari vans without any harm to visitors. One of the occasion, we were close to getting either of the two wishes completed. We were right in front of Malaikas when they were planning to hunt zebras, about 300 mts away from them. The style of cheetahs walking across the savanas (grass) approaching the grazing zebras with silent movement was mesmerizing. Unfortunate for us they got distracted by too many cabs that came to the place suddenly like space ships, giving time and space for Zebras to move to the open land and hence giving them lifeline. The cheetas didnt move an inch from their place for next 2 hours, neither we, in hope of seeing some action. However, that's when we realized we had so much of dependency on the mood of the animals and their desire to hunt. At last we gave up and drove back to our lodge. The next day we found a member of the same family, walking across the drive way 5 meters away from our car, searching for food. Again with high hopes, we followed the cat and spent couple of hours and again we got ditched by luck as the poor fellow found no gazelles to hunt. It was that day and we could hear about that family for the whole of our stay.
Spotting Lions however was easy as they seems to be still in abundance, luckily. We started spotting them from the very first afternoon we landed in Mara all the way till the last morning and in all different styles. Once we spotted them as a family of 11 resting under the shades during mid day. The other day we spotted a group of 4, 2 males and 2 females, again sleeping in the shades near a water reservoir. However, the other 2 occasions were absolutely mesmerizing. We found a group of 4 adults feasting on a Hippo, accompanied by Haynes surviving on the leftover of the hippo face skull. The group of lions and haynes were reported to have hunted that hippo as a team, however, Lions got the prime share, understandably. The hippo skin was so thick, even the sharp and hard teethes of lions were struggling to pierce through that. However, this was definitely a rich food for lions to see though the remaining time before the preys migrate from neighboring Serengeti reserve in Tanzania during July-August.
Rhinos are definitely in danger of disappearance across the world, at least this place. Tracing it was a mammoth job. George kept looking for this distinct species during our whole trip, across all the green patches where they like to stay. His promise of showing us all Big 5s seemed tough to manage. However, we were not destined to return without seeing the big fellow. We had planned to go for early morning game drive on the last morning of our stay. At our breakfast table we were on the very last morning, George suddenly came from now where with news of Rhinos spotting. In flash of moment we were on the way to the ground zero. The morning drive was fun with so much of freshness and animals active. We reached at the place with handful of cabs already waiting for the Rhino to appear out of the bushes. Again George displayed his expertise and drove around the bushes to get the perfect parking place. We waited for about 30 minutes at our place with big black hunk in the bushes. It was time for the Rhino to come out in Savannas for grazing when a driver crossed the line and drove very close to those bushes. His cab was by no means a safari jeap nor his skills were. He had handful of tourists in the car. The rhino definitely got upset with this unwelcome approach. We were quite terrified as Rhino was trying to break free from this human clustering and could have come all guns blazing even towards us. Since there was not much space for anyone to manoeuvre around, a kill was definitely on the cards. To my disbelief the guy responsible to trigger this was himself stuck right in the middle of the bushes, unable to escape. This was an example of how crucial it is to have a proper safari jeep and a quality driver at that place. We were fortunate that Rhino rushed towards the opposite direction. However, such was the desperation of the tourists there to see this giant, they didn't leave him in peace and started chasing him. We had another narrow escape when we parked our car at a safe distance from Rhino, still another one jumped in front of us cutting our view completely. We were again lucky that Rhino followed a different path to break through this chase and ran deep inside the bushes. It was very clear and evident that the fellow was full of anger with this unwanted attention. It could be seen marking its boundary in anger and grazing inside a completely non accessible zone. We felt really pity for it and equally angry on the fellow drivers who were breaking not one but so many rules to invade his privacy.

Other animals like Elephants, Zebras, and other antelopes were in abundance all around. Elephants were approached with great precaution as they can feel threatened easily especially with the elephant calf around them. We were told by George that all animals shown great respect for elephants and equally the humans there.
In all this is the place like none other. All i can say is that its a must visit place, i look forward to my next trip here during Migration. The Mara river was almost dry and a crocodile was found waiting for good time to come with Migration - time for feast. Hippos were all around the place where there was adequate deep pool waters, even in the patches of the river.
We also flew over the Mara in Hot air balloon. The early morning one hour flight was a good experience but could have been a better one had there been many more animals spotted. Unfortunately the air direction on that morning was not favoring us and we sailing in alternate direction. The team of ground staff were informing the flight captain where they were spotting the animals. However, the wind direction was not allowing captain to fly over that area. And just if you were thinking why, there is no engine on that Hot air balloon!! the flight take off landing and direction is all based on the wind direction at any point of time of flight!
More exciting was rather the Champagne breakfast that they arrange for the fliers. The staff picks the fliers from landing point and take them to a live kitchen set up in the middle of the reserve. As name suggest they serve out a fantastic wine and dine breakfast experience. There is a kitchen preparing everything to offer fresh and live, including the breads, eggs preparations, beans, fruits, pan cakes and what not. Its as good as a serving of hotel breakfast set up. There are juices, coffee & Tea and wines and Champagne to offer and all unlimited! Any disappointment of missing out on animals from the top is covered up by this arrangement. Post break fast you can continue your game drive.
Travel from Nairobi to Mara can be by road which is around 6 hours and not very comfortable one. Otherwise you can board domestic flights from Wilson airport which will take about 45 min. There are about 9 air strips across Mara and increasing. The better idea is to stay in the and around the Keekorok as its provide access to larger area of the reserve as compared to staying in the north part as you will have to cross the river to come over to the plains.

There are no shops around! so you must carry all your required items from your home. During most of the day you stay in the Safari jeep so carry expensive shoes is a waste. Better carry flip flops as they can be used during all the time and everywhere. One rule is NOT to get down from the safari jeep when you are out in the jungle. If you have kids, carry mosquito creams and their snacks which was very handy for us. You hardly need too many clothes as well. We carried only couple of pairs as daily laundry is available and clothes would dry easily. Its actually important to carry a nice long range camera lens for capturing animals as they would generally be at good distance from you. Luggage weight is very important to manage if you fly from Nairobi to Mara. The aircrafts are small ones and they only allow upto 15 kgs of weight per pax and they are quite strict on that. Generally for a careful selected packing, its enough for an individual. Long range binoculars are must in the packing list.

Its a place like none to visit all you need a good driver, a perfect car, enough time and luck to see animals. I wish to go again during migration!