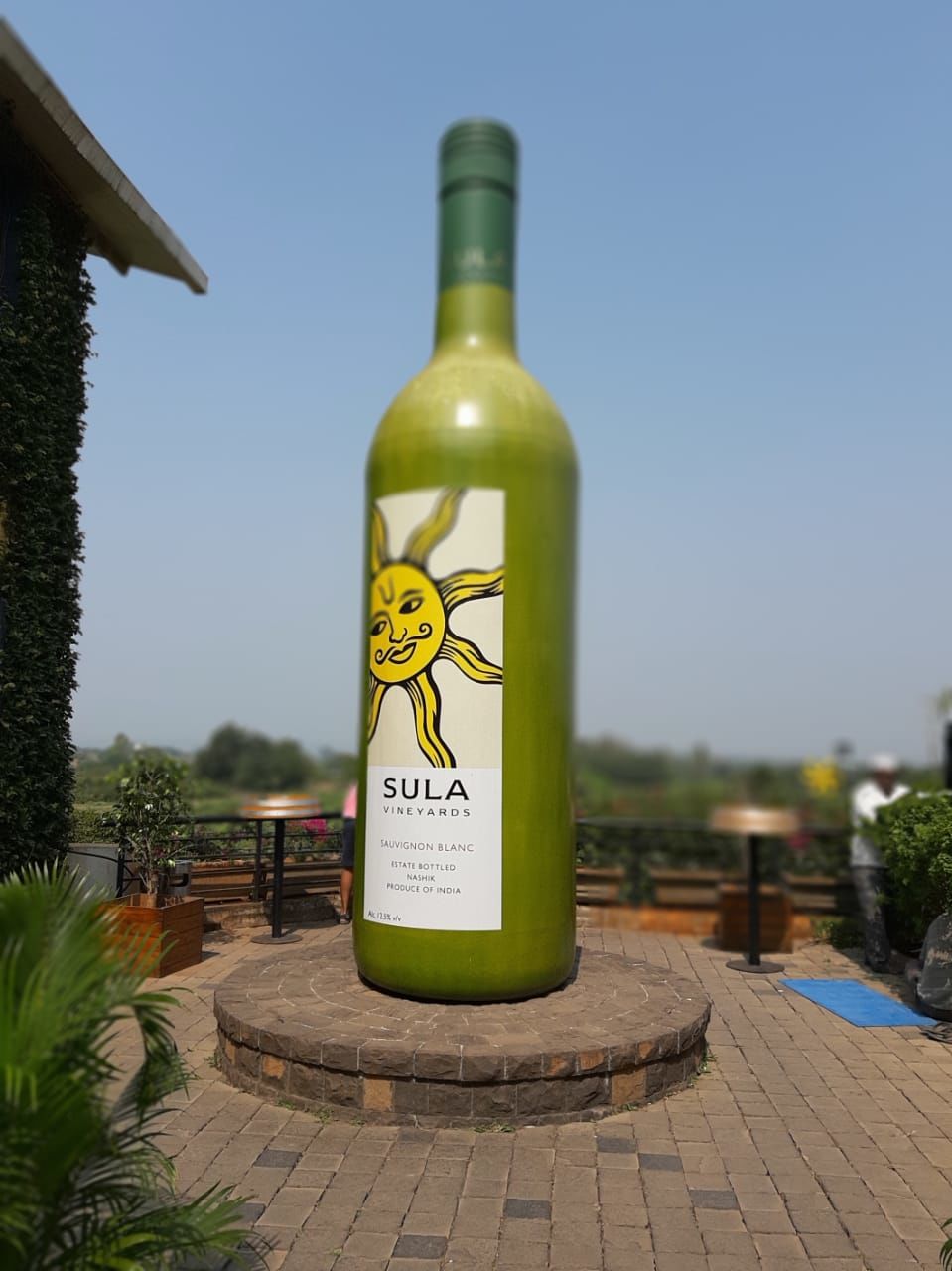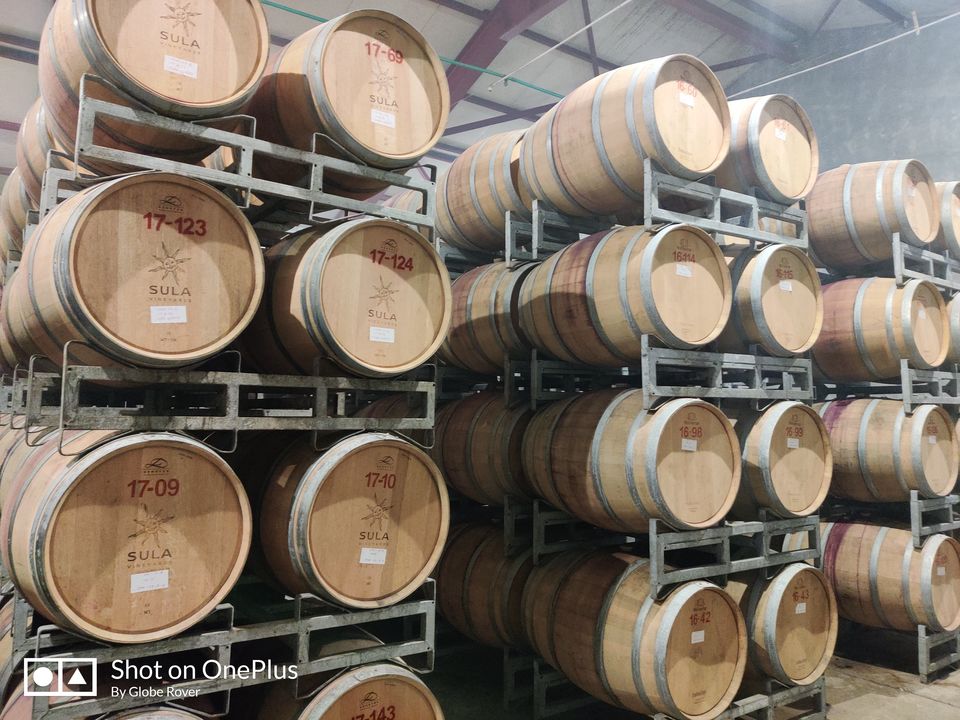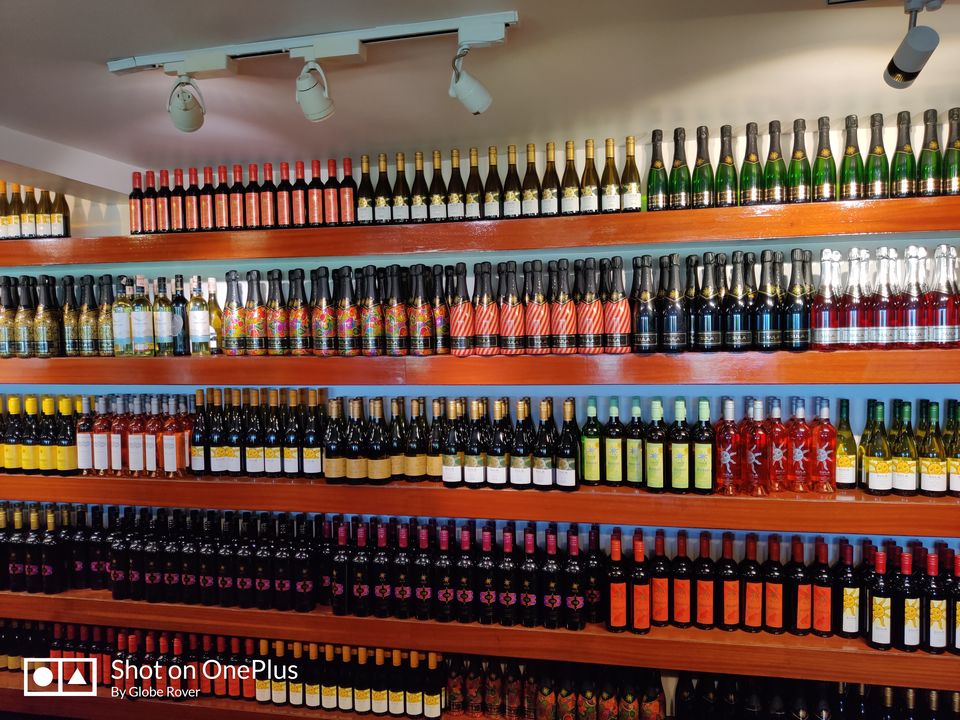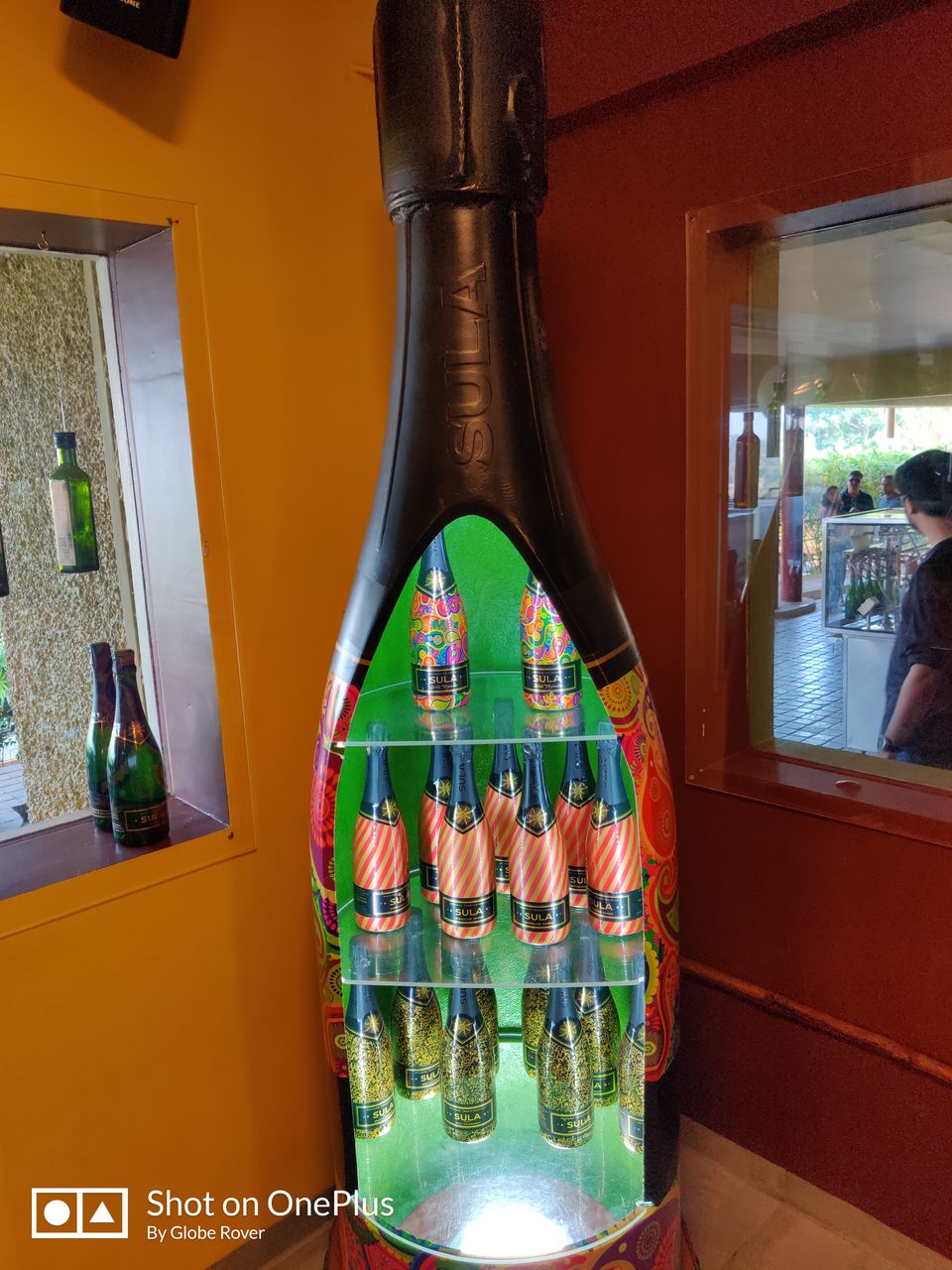 So, we were dog tired from last day as it had long drive and few places in the itinerary, therefore we decided to give our self a relaxed half day tour to India's biggest vine maker and exporter Sula. We started driving from our Dorm in Nashik towards vinery. I was a little bit reluctant to drive and then my friend wanted to hand on his experience on roads surrounded by valley and water streams, his thought gave me comfort as i could sit and enjoy the scenic ride finally. Nashik also named as India Napa Valley due to its large grape farming and wine production. Sula vineyards based in northern Maharashtra, 30-minute drive from Nashik. Roads are amazing, you will witness lots of vehicles from other states, traffic was moderate and we had ample amount of time so we were completely in mode to explorer however we could have covered few more off destination on the way, but we let it passed as we wanted to keep our self fresh and energetic for Sula to enjoy it to the fullest.
Symbol of sun with Tilak and mustache represent Sula vineries, where Tilak on forehead of sun makes it truly Indian brand and mustache shows the tropical weather of vinery as these Vines also exports to the foreign countries.
Gifts and Bottle shop: Heading back to your destination, you can get bottle/Pint of vines or Souvenirs from their gift store and in-house bottle shop. Bottle shop in not only limited to vines but also few imported brands of Beer and Scotch. After a great brain storming session we had ourselves few bottles of Rose and Red vine to take back home.
Vine tasting and factory tour: Once you book yourself for factory tour which rarely takes 25 minutes followed by the wine tasting (optional on additional cost) for another 20 minutes. you will get to taste 6 variety of vines, 20ml approx for each flavor. In this picture i was keeping myself busy with outside beauty as i didn't have to drink due to my diet structure, gutted..
Stay: You can get spoiled by book yourself a lavish villa surrounded by Grape farms and water. Also, they have pools to take a dip, although on normal days boarding cost goes roughly around 7-8k and in busiest season it could go above 10k easily.
Process: Freshly picked grapes placed in large container to get separated from bunch and peel off if required in case of red grapes, vine making doesn't need any color as it could ruin the vine, red color in vine is natural from peel. Yeast can be added in crushed grape juice gives two by product, CO2 and alcohol.
Red Vs White Wine: White vine made of green grapes and red from red grapes however white vine can extracted again from red grapes if peel can be separated.
Rose Vine: Rose vine is not made of rose petals it is just French word of colour Pink. It is made of Red grape.
Sparkling: sparkling is same as champagne, but we call it sparkling as this is not being produced in Champagne village of Europe.
Aging: While in Europe vine can be stored for 100 year naturally, in India due to its tropical weather, temperature needs to be monitored manually. Sula gets there Oak-wood barrels imported from France and USA to store vine, as this wood have tendency to control the vine pigment and give it a natural tempting flavor and richness.
Seasons: Vineyards can be visiting any time during the year however crop season for Grape is January, February and March. So, while planning your visit during first three months of the year you may witness the lush grape crops and actual vine making experience during your factory visit. Tours and vine tasting happen every hour from 11:30 to 6:30 pm of the week.
Charges: Entry would be 200INR per person that covers the cost and can be consumed within vicinity for factory visit or restaurant. You don't want to miss the gourmet vine testing while there, so you will have to pay 200 extra per person for vine tasting. Food and stay has its separate costing if you have any plans for to spend a day or two.
Vine collection: SULA majorly have Red, White, Rose vine and Sparkling. Apart from Shiraz, Dindori and Satori they have a premium category called RASA vines
Sula also has India's first chemical free grapeseed oil, it is perfect for Skin toning, tightening and moisturizing.
History: Sula was started back in 1999 in the three acres of land by the founder Rajeev Samant, name Sula if derived from his mother's name "Sulabha". Back then Rajeev was in US and looking the best geographical location for Grapes he ha decided to start India's very first Vineyard, which is after almost 20 years, now in 2500+ acres of land and the biggest vine maker and supplier of India.
Advice: Vine contains anti-oxidant good for Body and skin, which is quite similar as green tea and a glass of vine in a day is good too but that doesn't mean that one can replace their cup of tea with glass of vine.
Sula has their own Dry-day calendar for the year during those days you cant consume vine so please bear those days in mind while planning your trip.
How to reach: Nashik is 180 km from Mumbai, reachable by car, bus or train and 210 km from Pune, reachable by car or by bus. From Nashik, it would be 30 minutes' drive to Sula towards Gangapur road.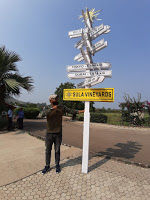 Gat 36/2, Govardhan Village, Off,
Gangapur-Savargaon Rd, Nashik,
Tel.: +91-2532202424/ +91-2532202400
Prequel of this story would be out soon about our weekend trip to Nashik. Please stay tuned and feel free to reach me for feedback, correction or more information.
Blogger: roverglobe.blogspot.com Email:globeroveraround@gmail.com