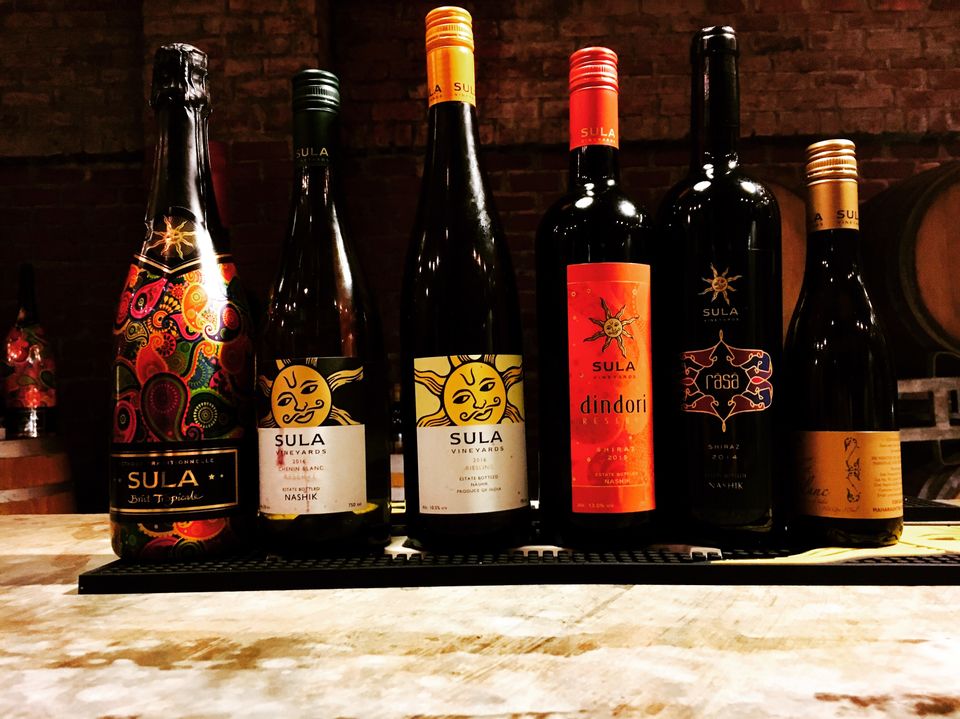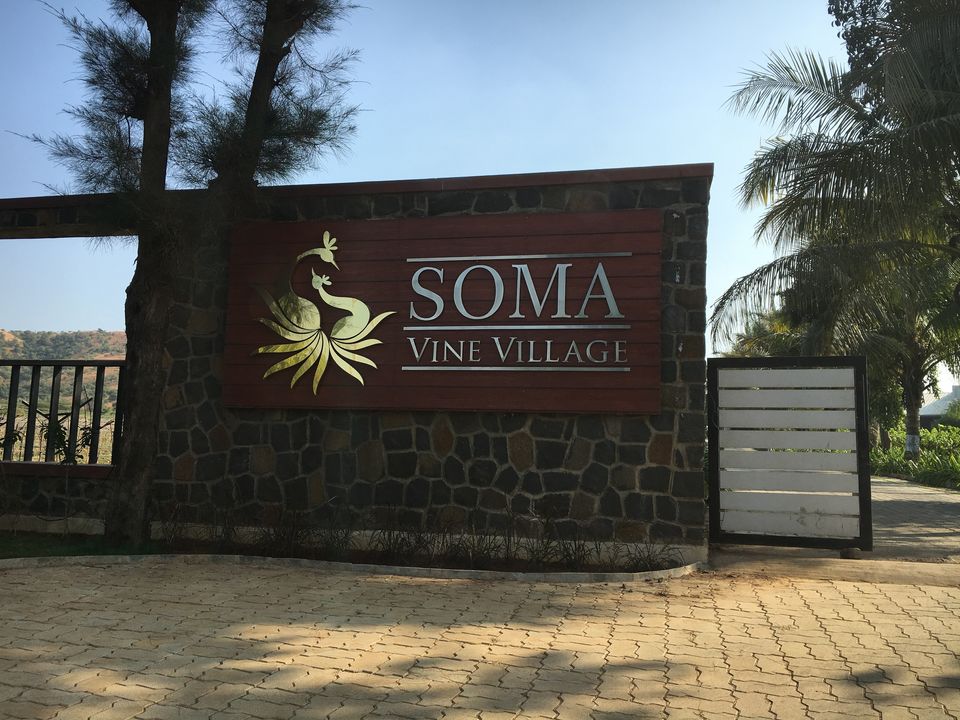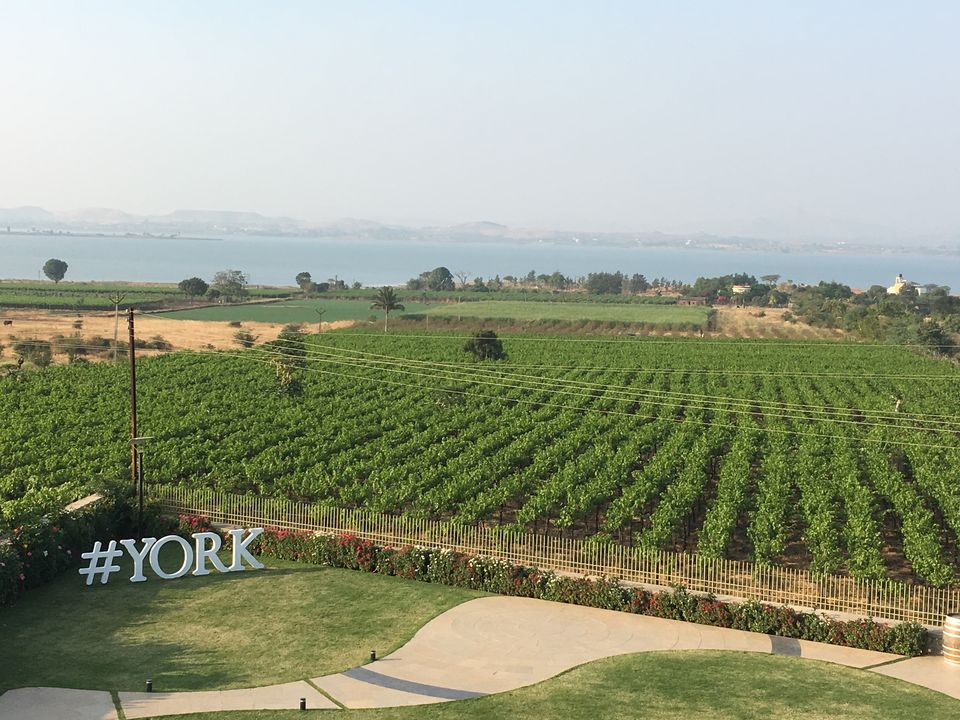 When you think about the vineyards in Nashik, the first thing that pops up into your mind is "Sula". Sula vineyards and wines are the most popular in India. But, there is so much more beyond Sula. In fact, Nashik is growing popular by the day for its wine tourism and proximity to Mumbai, that makes it a perfect weekend getaway. There are almost 50 wineries in and around Nashik, and excitingly for wine lovers, many Nashik vineyards have tasting rooms that are open to the public.
Since we were not staying at the "Beyond", Sula's in-house resort, we decided to go for the tour and wine tasting the first evening. Since Sula is the most popular of all the vineyards, it is almost always brimming with crowd. They have an open air seating on the first floor, that was jam packed, but it isn't absolutely difficult to find seating, if you show some patience. There was wine and music flowing, along with the humdrum of the crowd. The wine-tasting event is an 1-hour tour that helps the guests understand the entire process of making the wine, its origin, storage, and plantation. There is a restaurant (Little Italy) within the vineyards where we enjoyed our dinner.
The Sula fest is hosted during the month of February, when people flock to this place to enjoy two days of music, wine, drinks, food, fashion and shopping at the vineyards. Also, during the months of January-March, you can witness the grapes stomping season in Sula - where you get to stomp the grape with your barefoot in a wooden barrel.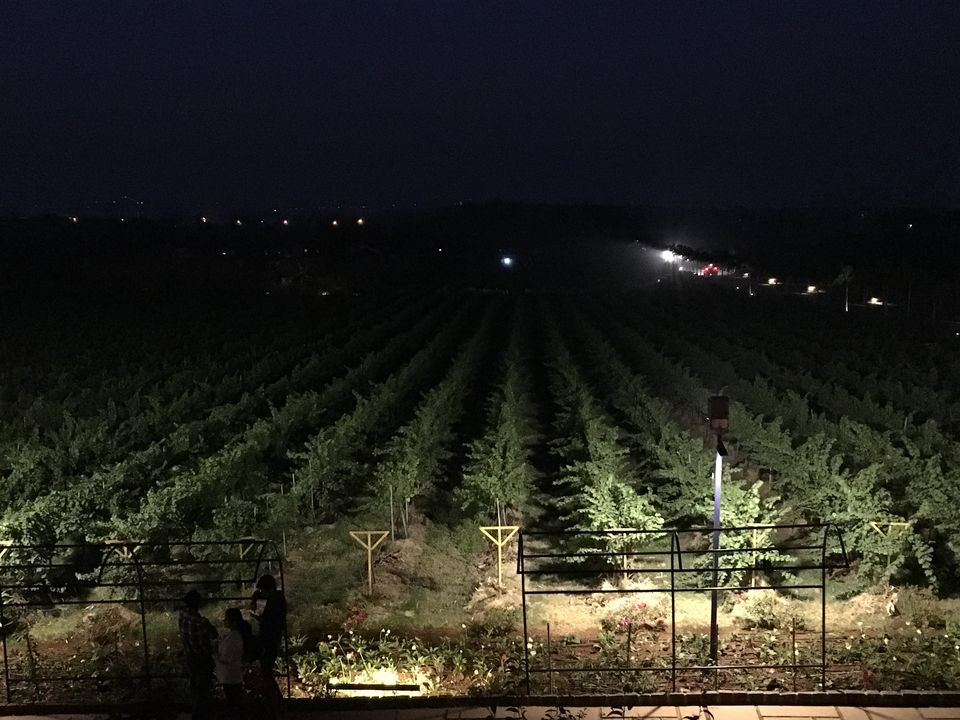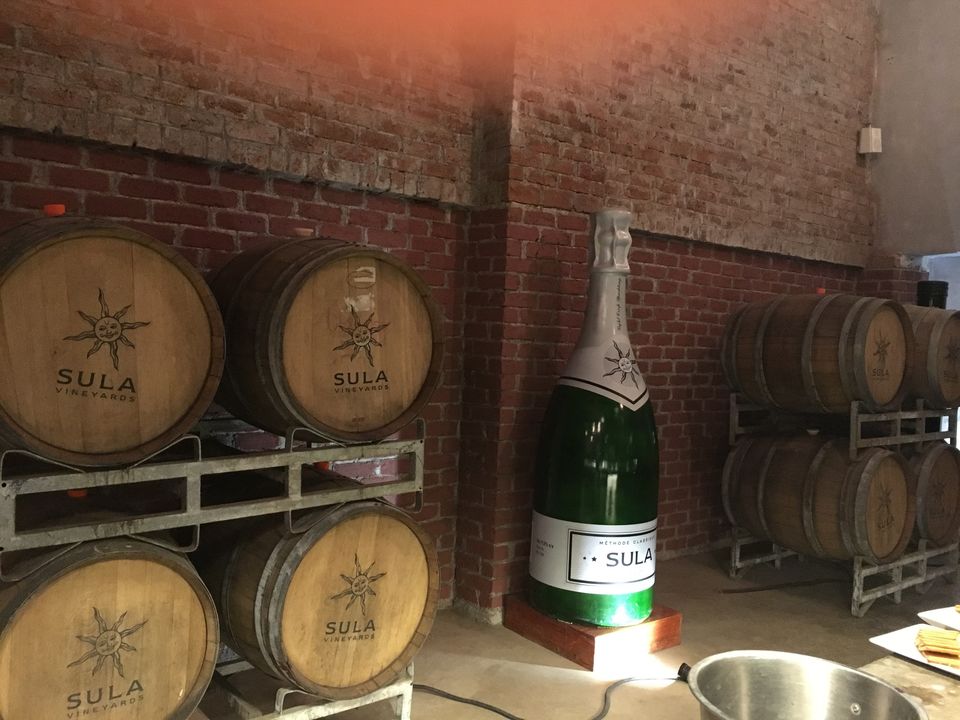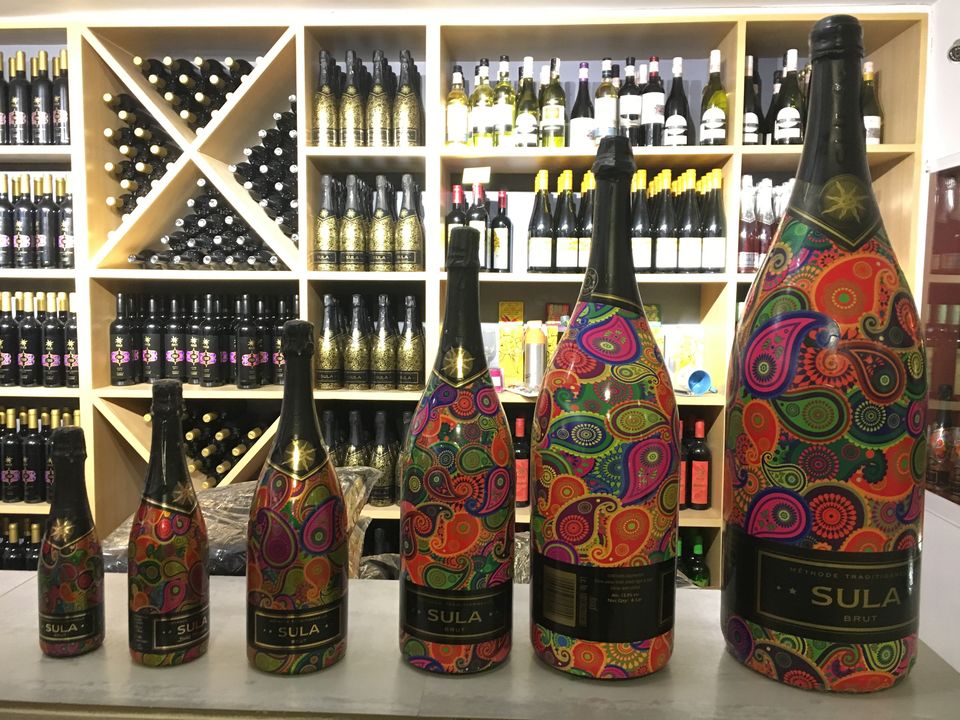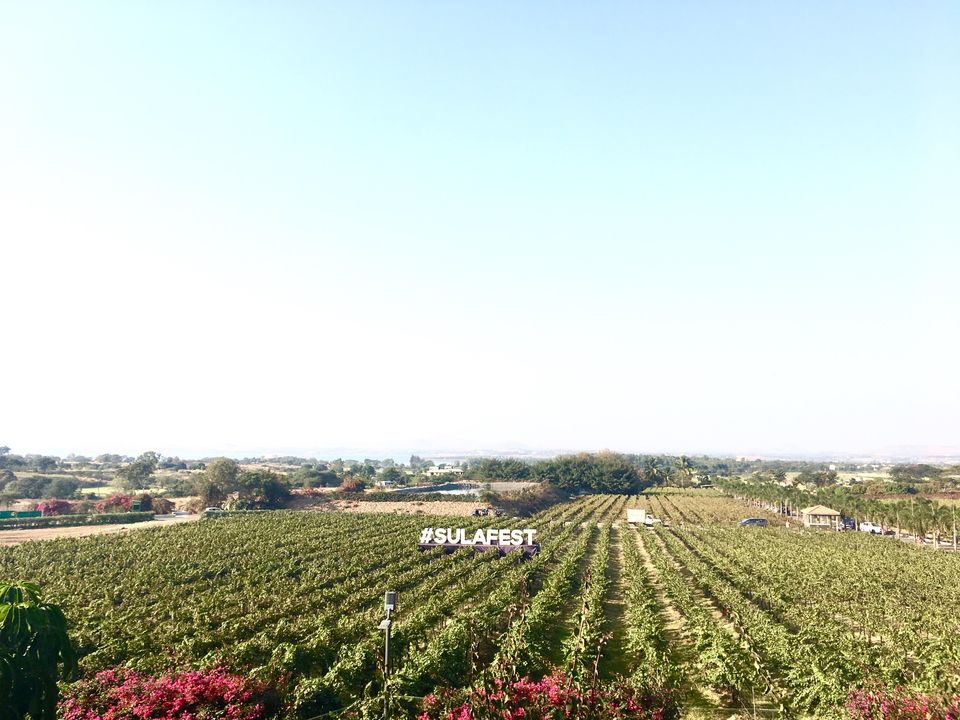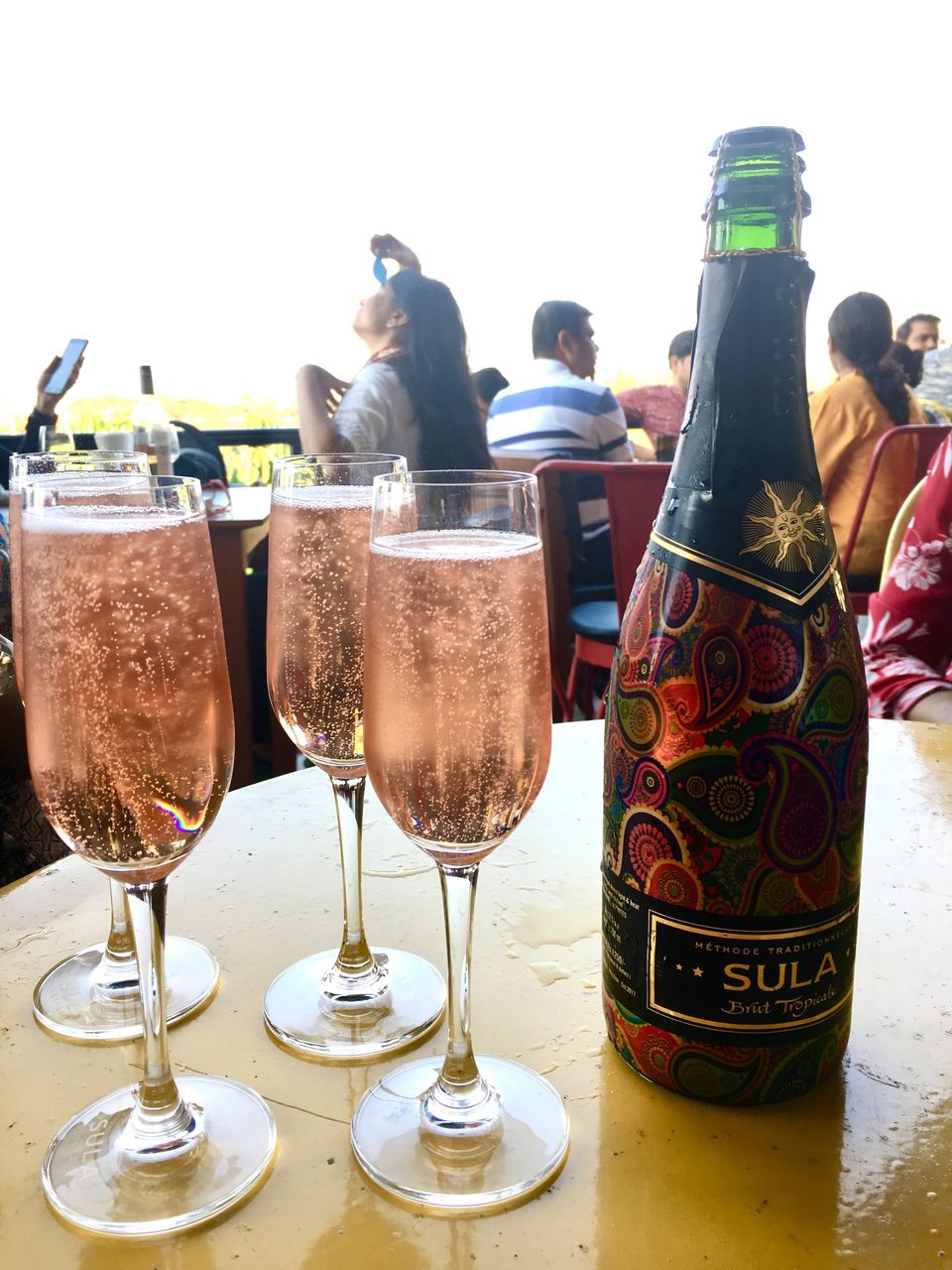 We visited the vineyards in December of 2016 - the drive from Mumbai to Nashik was pleasant and short. We had booked ourselves in the Taj Gateway Hotel in Ambad, it's about 15 km away from the vineyards. We wanted a luxury getaway, but there are several other inexpensive options (Ibis, Hi5 etc.) for your stay as well.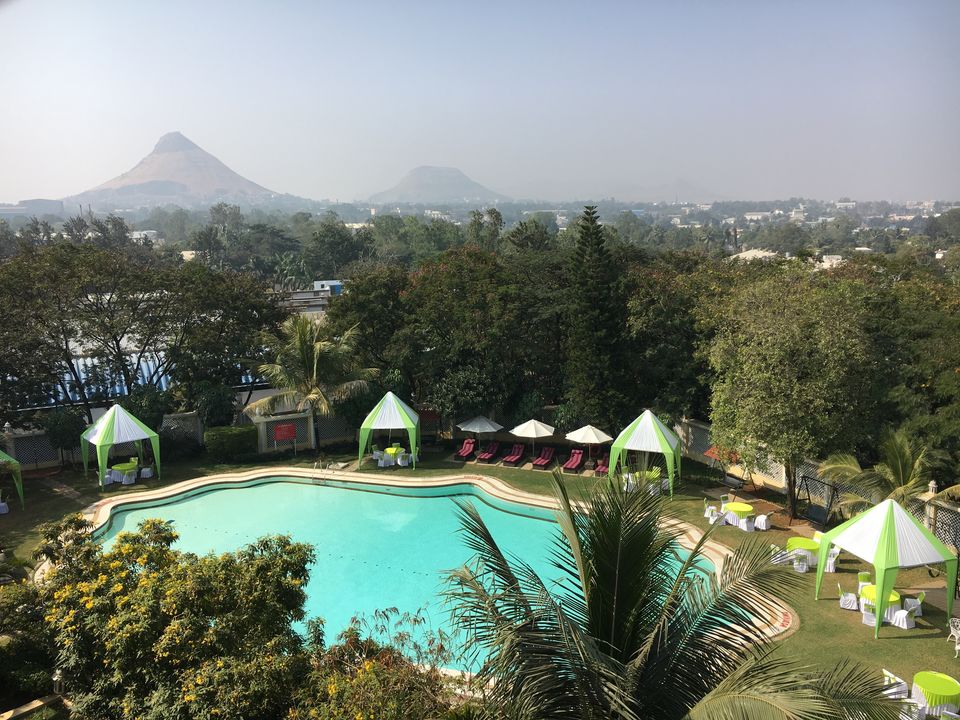 The next day, we decided to explore the lesser known wineries of the area. We started by visiting the York Winery - which occupies seven acres of vineyards overlooking Gangapur Dam, close to Sula Vineyards. They have a sizable tasting room with a bar and a restaurant. Interiors were done in wooden, giving it a relaxed earthy feel. Their wines have a more fruity and dry tone.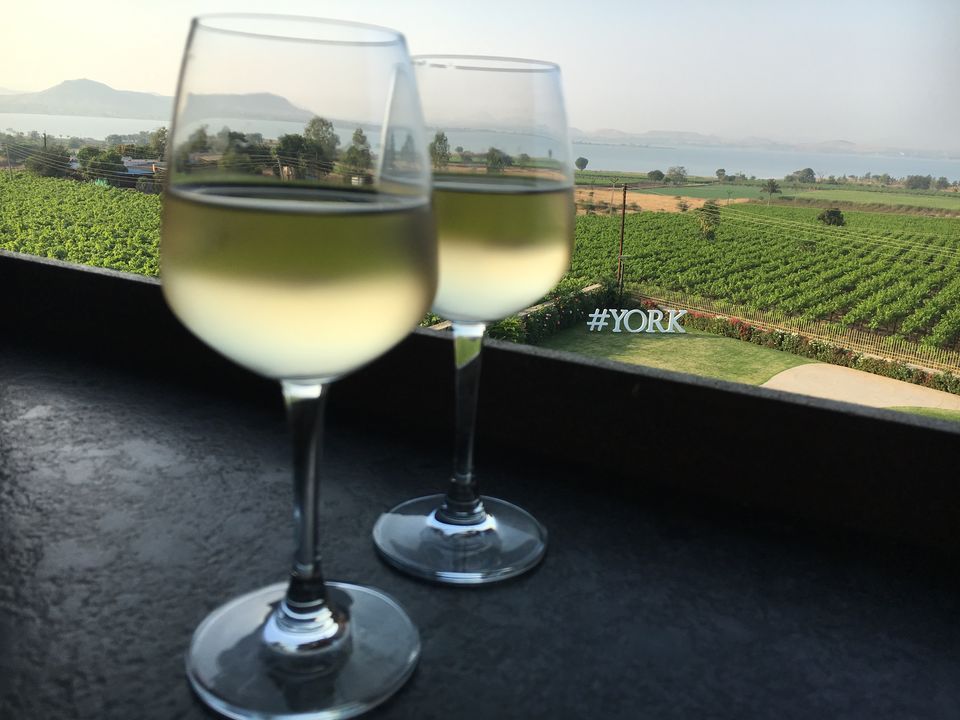 We moved on to the farthest and newest winery on the block - Soma Vineyards. This boutique winery opened very recently in 2014 and isn't as commercial as the others. This winery has a Culture Kitchen restaurant, an amphitheater, conference and wedding facility, swimming pool and Vine Village resort overlooking the Gangapur dam. They too have an open air restaurant. Their wine tasting room has a modern look and feel.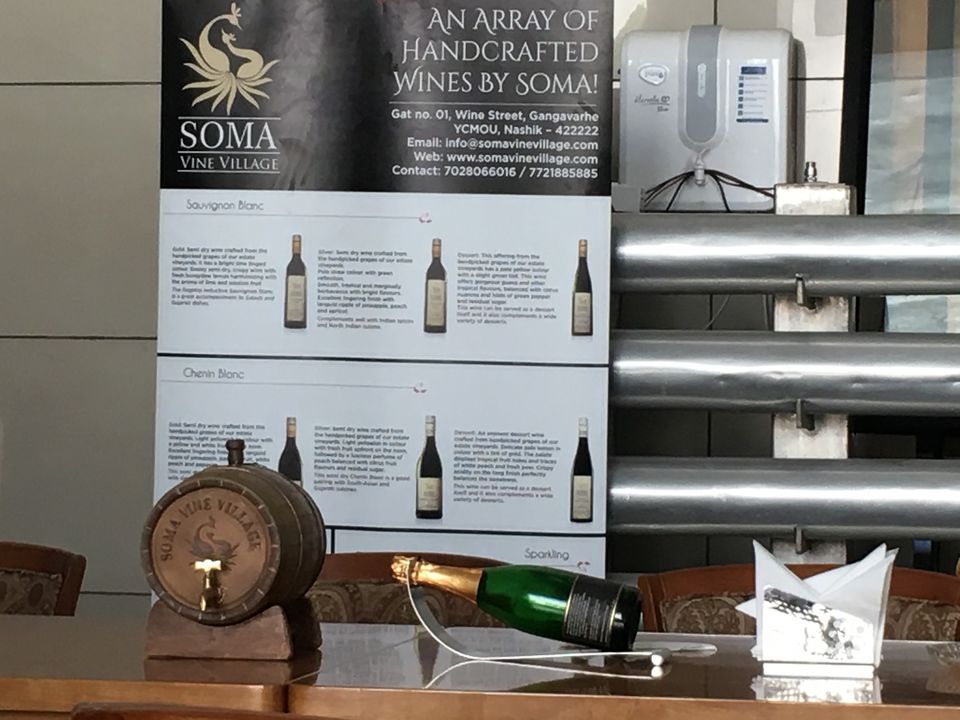 There are a few other vineyards (Grover Zampa, Vallone etc.) in and around Nashik that can also be a part of your itinerary if you are a true wine connoisseur.