Nathdwara meaning the Dwar (Doorway) leading to the Nath (Divine), referred here, to Lord Krishna. The spiritual town is home to an incarnation of Lord Krishna. While a large number of devotees visit this place all year around, these tourists also become the leading economy generators of the Holy Hamlet.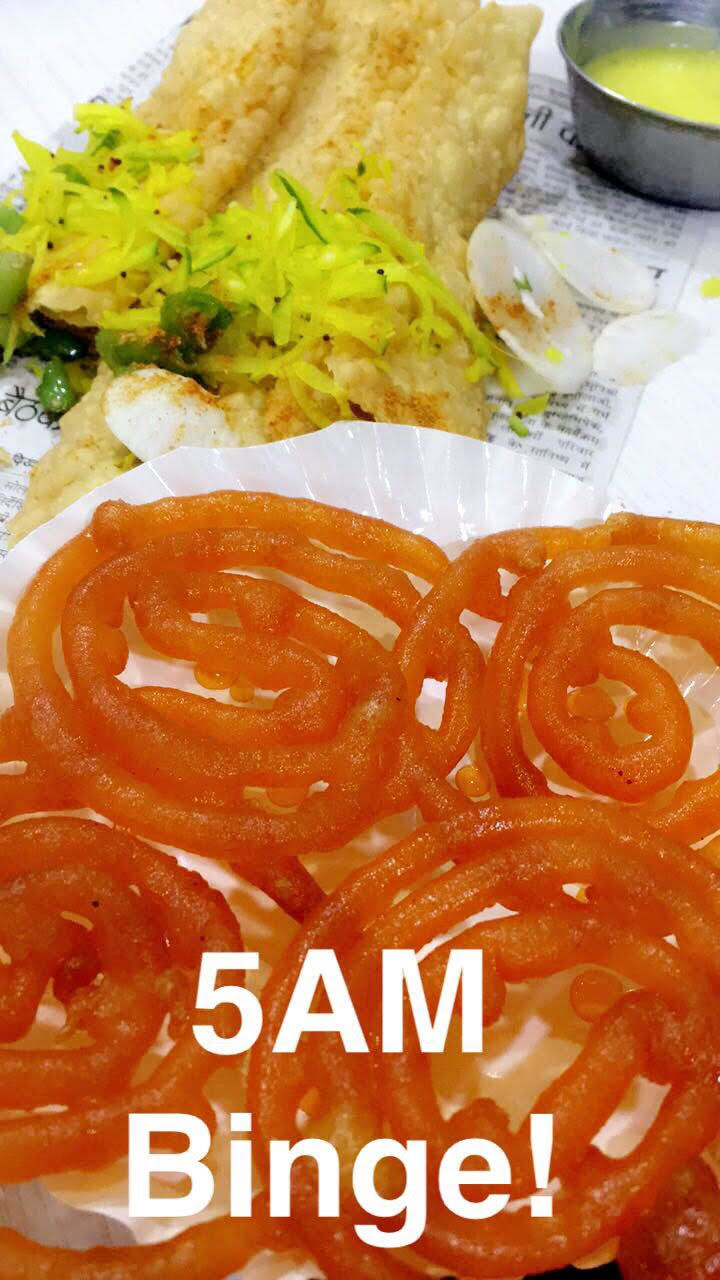 The streets wake up as early as you do, for Mangla. On your way back from the temple, you would be surrounded by vendors at every cent meters offering you kullhad chai, your morning cup of coffee, or even the mouthwatering masala milk. You can start your (FOODIE) day already, by indulging in one or several more breakfast options, from the famous Gujarati Jalebi-Gathiya combo, to the Poha that melts in your mouth.
While the good lord dresses up for the day (Shringar), so do you! Wait, did I not mention earlier that you could go for the Mangla darshan without bathing? Well yes, after the first glimpse of the almighty and the food, it's the dress up time.
What follows Mangla is Shringar, and what follows Breakfast is Brunch. Fried Yam and Sweet Potato anyone? You could also try the Sabudana (sago balls) Wada or Khichdi.
As Lord Krishna takes his cows to pasture (Gwal Darshan), you could take a walk and explore the shopping options. Wooden Crafts, Solver Crafts, Pichwai Paintings, Pottery and various Handicrafts offer you a lot of souvenir options.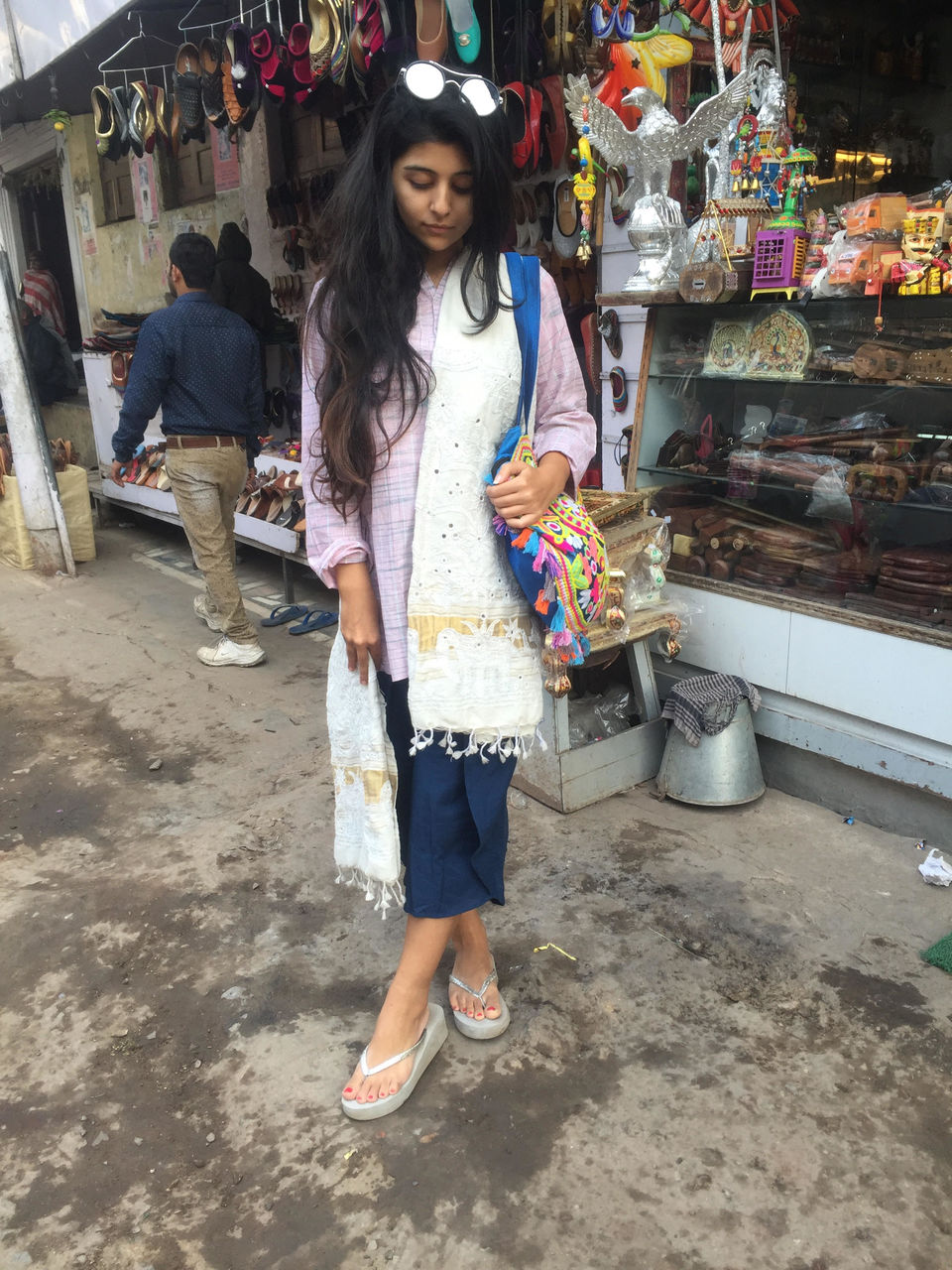 It's not only a Rajbhog for Lord Krishna at the lunch time, but for the devotees too. Head to any of the 'Dinning Halls' for a lunch thali, and a list of items on the 'Today's Menu' would leave your taste buds restless.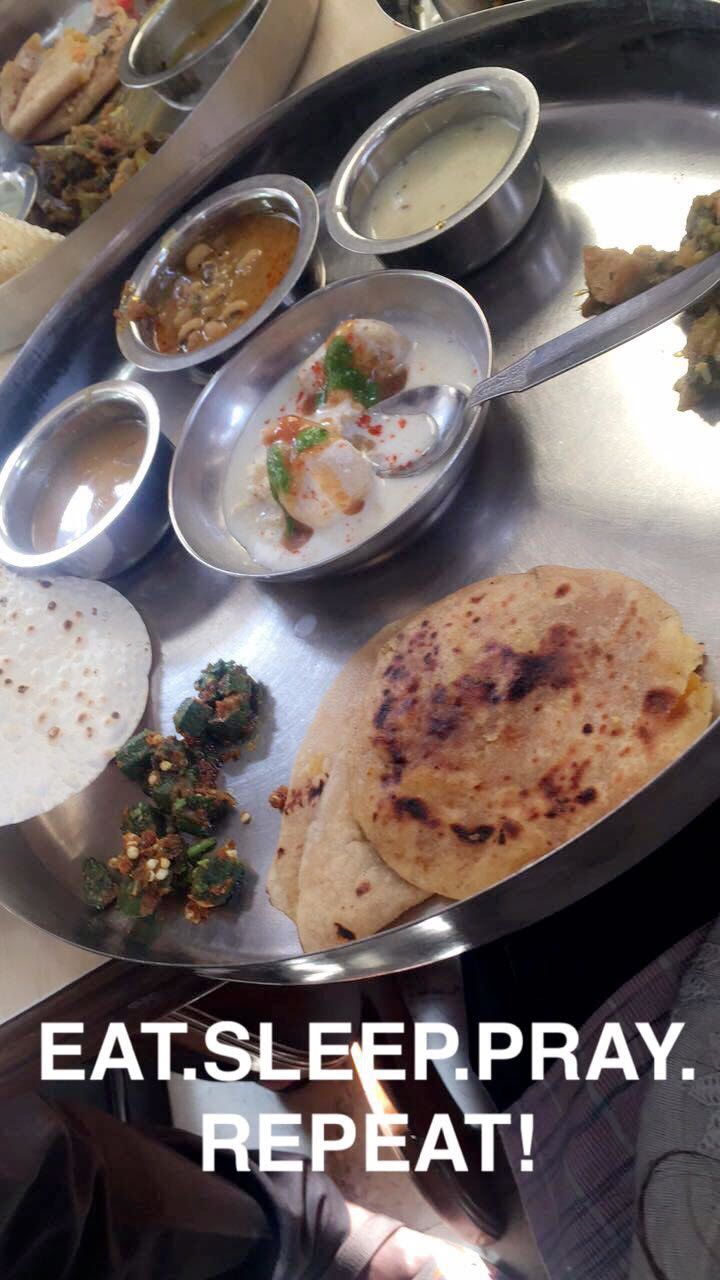 This goes on for the rest of the day unless your tummy shouts 'No More'.
The maddening street food dinner options would leave you confused. You would want to binge on everything from the roadside Pav Bhaji, Tava Pulav, to the great Indian Pizza! Oh did anyone say desserts? Gajar Halwa, Rabdi, Gulab Jamun, Kulfi or Thandai, what's your pick?
Also, the people so kind and humble, you would be all smiles along with happy tummy :)