Posted by

Date : 13th April , 3: 00 PMMe(texting wife) : Getting Bored . What to do???Wife : Lets go somewhere.....Me : Today!!!Wife : YesMe : GTG . Catch you at 5!!!Me( 5:10 PM) : Say where do you want to go?Wife : I don't know. Somewhere we can reach within 4-5 hrs Drive...Me : Pack the Bags . Reaching in 35 mins.
And that's how it all started .
The plan was ...No there wasn't any plan. ???? We made the plan enroute to Rajasthan.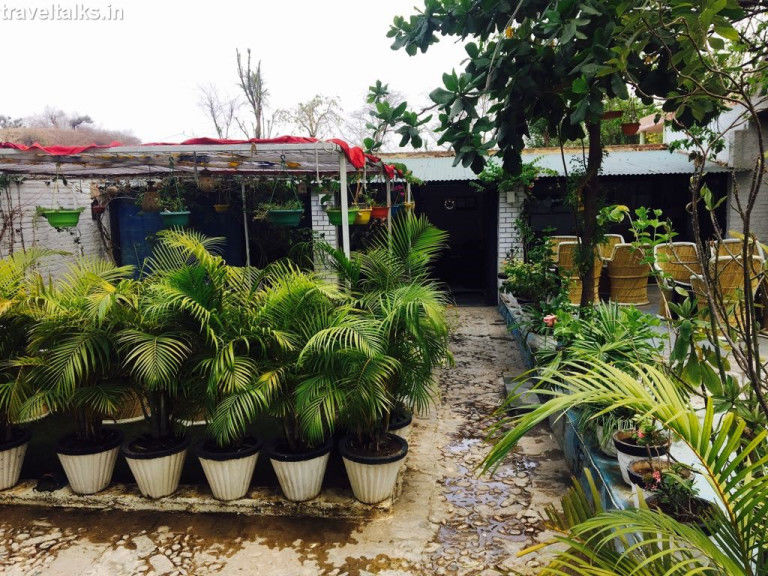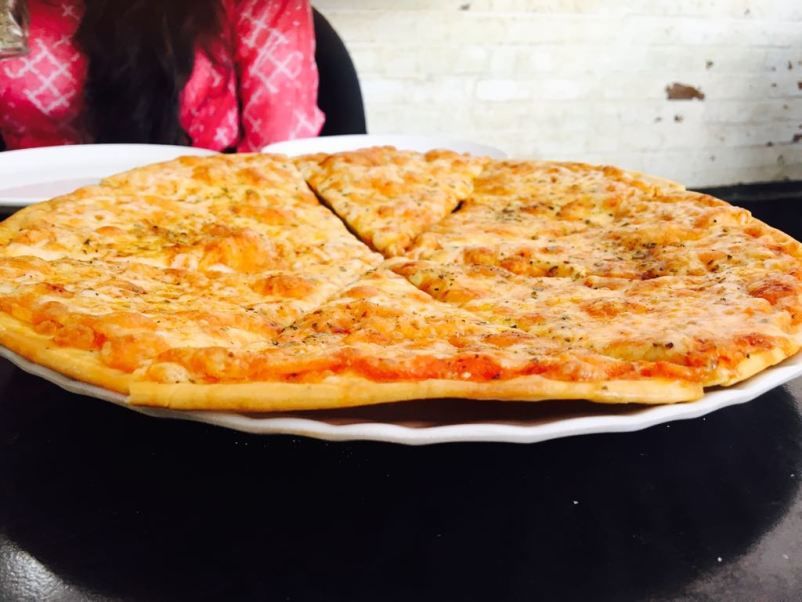 Just after furious discussion we settled for Ghanerao via Ranakpur and Udaipur. Now the plan was to stay and relax for a night in Udaipur and head towards our destination the next morning
The next morning was planned for Ghanerao via Ranakpur. Around after 40 minutes from Udaipur there's a right turn towards Jaswantgarh which takes you to a country road with lush greenery . You don't feel like you are driving in Rajasthan.
Small houses and huts with tiny markets gives you a feeling of pure village life here. The wonderful journey starts once you cross the town of Sayra.
Tip :There will be lots of Mango Trees during the journey. So if your spouse is crazy for "Kachcha Aam" just like mine... then stop by... look around and check there is no one watching you... gather some stones.. Hit them hard towards Mangos ... Collect and Run..... ???? ...
Small and Steep roads with sharp curves and ups and downs gives you a feeling of roller coaster ride. It takes almost 30 minutes to reach ranakpur from sayra( A total of 90-100 minutes from Udaipur)
Check Our Ranakpur Hotel Reviews Here
Ranakpur is famous for its Jain Temple. However we go there to eat Wood Fire Pizza ????
La Pizzeria a cozy small place which serves great Wood Fire Pizzas and some great Sheesha.You may find it pretty hot in summers as their ACs never work. ???? But worth visiting in all seasons.
Done with our craving we reached our destination to the small town of Ghanerao.Driving carefully in the narrow streets we entered into a rusty palace compound when the manager Khet Singh welcomed us.
Its a rustic castle.Owners have tried to maintain the original heritage charm of the castle.
The castle is devided into two portions. 1. Maharaja Wing 2. Maharani Wing.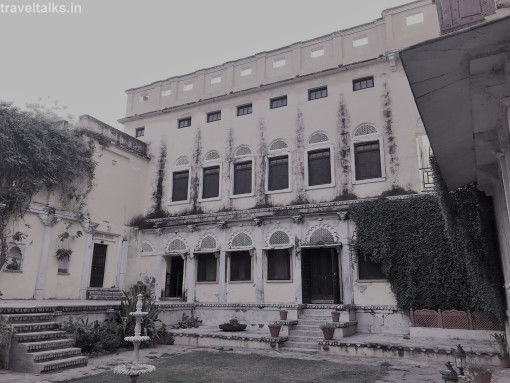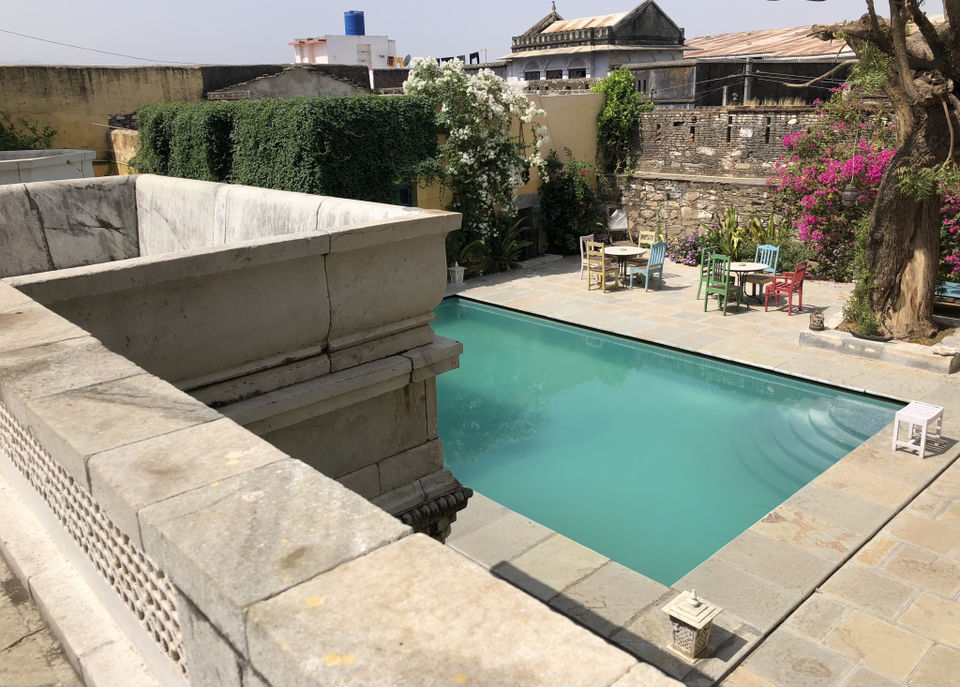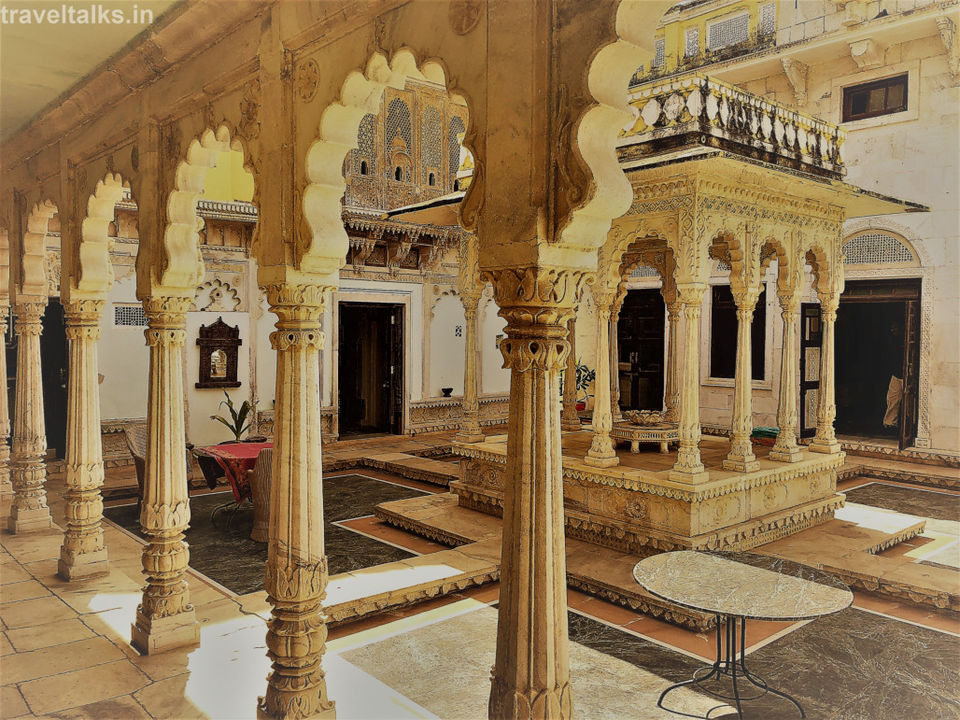 Small passages and steep stairs towards your rooms give you a feeling of typical heritage property.
As it was a Low Season.. they only open the smaller Maharaja Wing with 3 Deluxe and 2 Suite Rooms. Luckily we were the only Ones in the Entire Castle with a Heritage Suite in our Pockets ????
The owners have tried to kept it very simple NO TELEVISION and NO REFRIGERATOR . This gives you all your ME time with your partner. The staff helps you to keep your drinks cool in the property's common refrigerator. Bath area was very poorly maintained . ( May be due to low seson)
They have kept all the heritage items on display but again poorly maintained due to low season.
Food served is delicious just for Rs. 550 per person.
Little away from the palace there is a Ghanerao Jungle Lodge which is now maintained by V Resorts. Wonderful property in the lap of nature
The trip was supposed to end here but on our way back we had a random thought of roaming one more day so we took the left turn(Instead of Right) towards Nathdwara - the holy land , where we stayed for a night , did prayers early morning , had some great pudina tea and breakfast anad left for our hometown.
Justa Nathdwara was our stay for that night. Superb hotel with some great valley views. Food also awesome. The best place to stay near hotel and away from the hussle of the crowded areas of Nathdwara. You don't have to enter into nathdwara just left turn before nathdwara from "upli odan" village
It was a wonderful trip overall. We got to spend time with each other for 3 full days without any disturbance. Sometimes its very necessary to spend quality time with your loved once to make them feel you always care for them.
Vrundesh