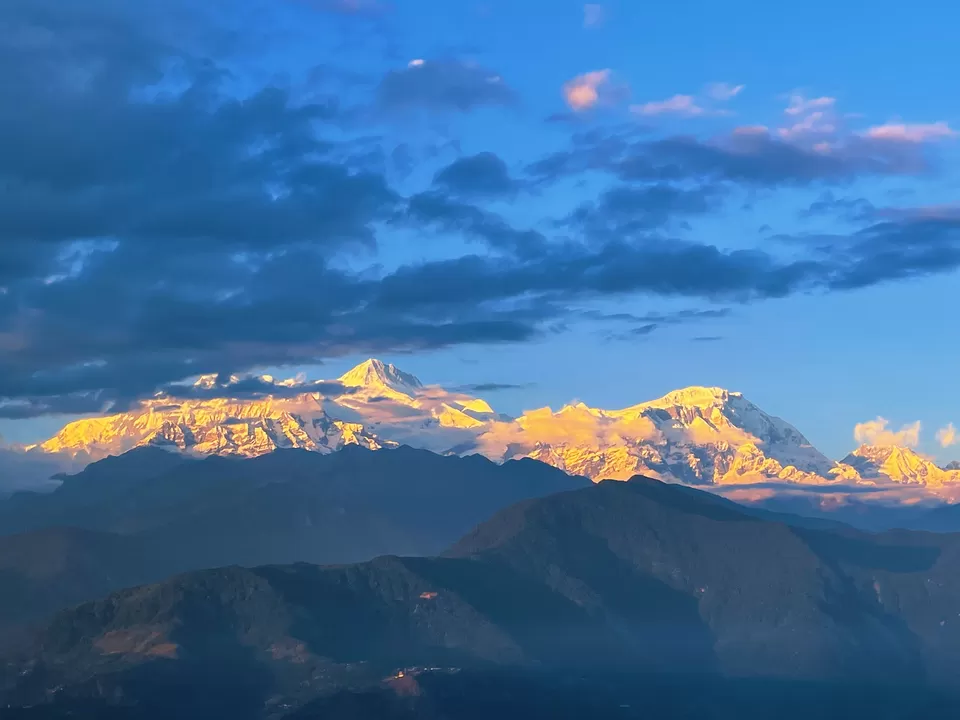 While being a working professional in a private Company holidays and tours seem quite difficult. However, if planned properly and with a determination in mind no place is out of reach. In this article I shall be sharing with you my short and simple trip to Nepal and how I completed most of the things I wanted to see and do in such a short period of time. Follow my travel journey @to_the_nextstop on Instagram.
Planning of the Trip:
I planned this trip a month ago before our date of journey with my close friend Kausal. We checked the tickets from Kolkata to Kathmandu on Skyscanner and found it quite cheap. To and Fro cost us around 20 K per person. Both our flights were Air India Flights.
Visa and Documents:
In order to travel to Nepal on tourist Visa, Indian Nationals don't need any Visa. If you are flying by Flight then Passport is necessary along with Vaccination Certificate. However, the complete requirements can be checked at https://www.immigration.gov.np/
Our Journey:
Day 1: 22-Oct-2022: Our flight to Kathmandu from Kolkata departed at around 12:30 om and we reached at around 1:30 pm. After immigration go straight to the exit and catch Bike Taxi. We booked our hotel at Thamel and it was quite good considering the low price it cost us. One Bike Taxi would cost around 150 Nepali Rs to Thamel.
After getting fresh at Hotel we went out to explore the city. First we took a cab to the Swayambhunath Stupa (Fare: 500 Nepali Rs from Thamel). Once you reach the location you need to climb a lot of steps to reach the stupa which is situated at the top of a hill inside the city. From there you can enjoy a beautiful view of the Kathmandu city below. There are many Souvenir Shops and the place is mostly full of tourists.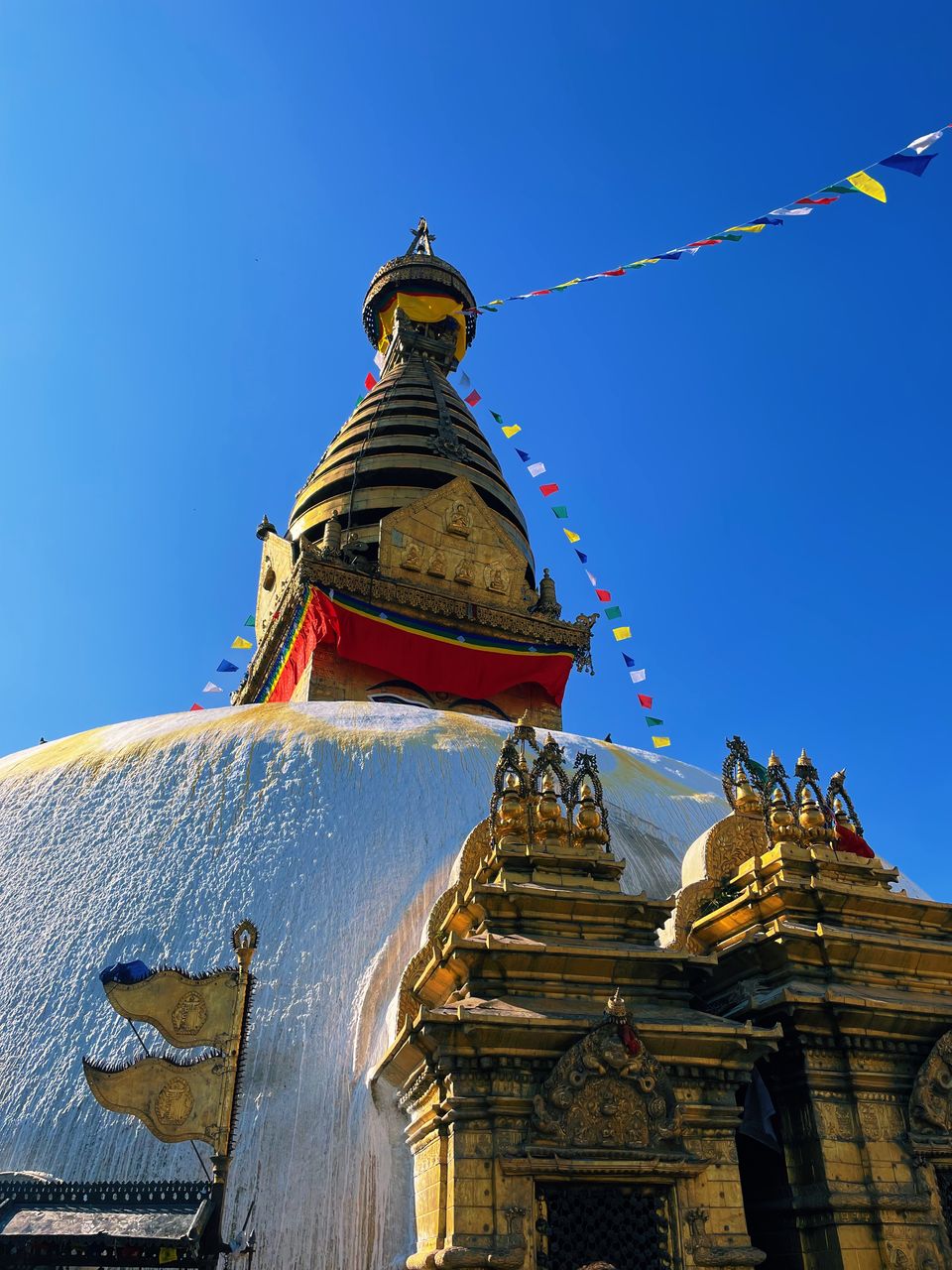 After staying there for half and hour we took a cab to Pashupatinath Temple (Fare: 600 Nepali Rs). You can find many shops where you can buy offerings which you can present to Lord. Photography is strictly prohibited inside the Temple Premises. Also you can climb a nearby hill and reach the top where you will find ancient hindu temples and also a small Deer sanctuary.
At around 5:00 pm we took a cab to Kathmandu Darbar Square (Fare: 400 Nepali Rs). The place was bursting with people as the next day was Diwali. It quite beautiful. You can spend 30 to 40 minutes watching the people move by and the ancient Buildings of Kathmandu.
Later we returned to Thamel (Fare: 300 Nepali Rs). Went to a good restaurant. Had a wonderful Dinner with some Beers and called it a day.
Hotel Stay at Thamel Fare: 1,500 Nepali Rs/ Night.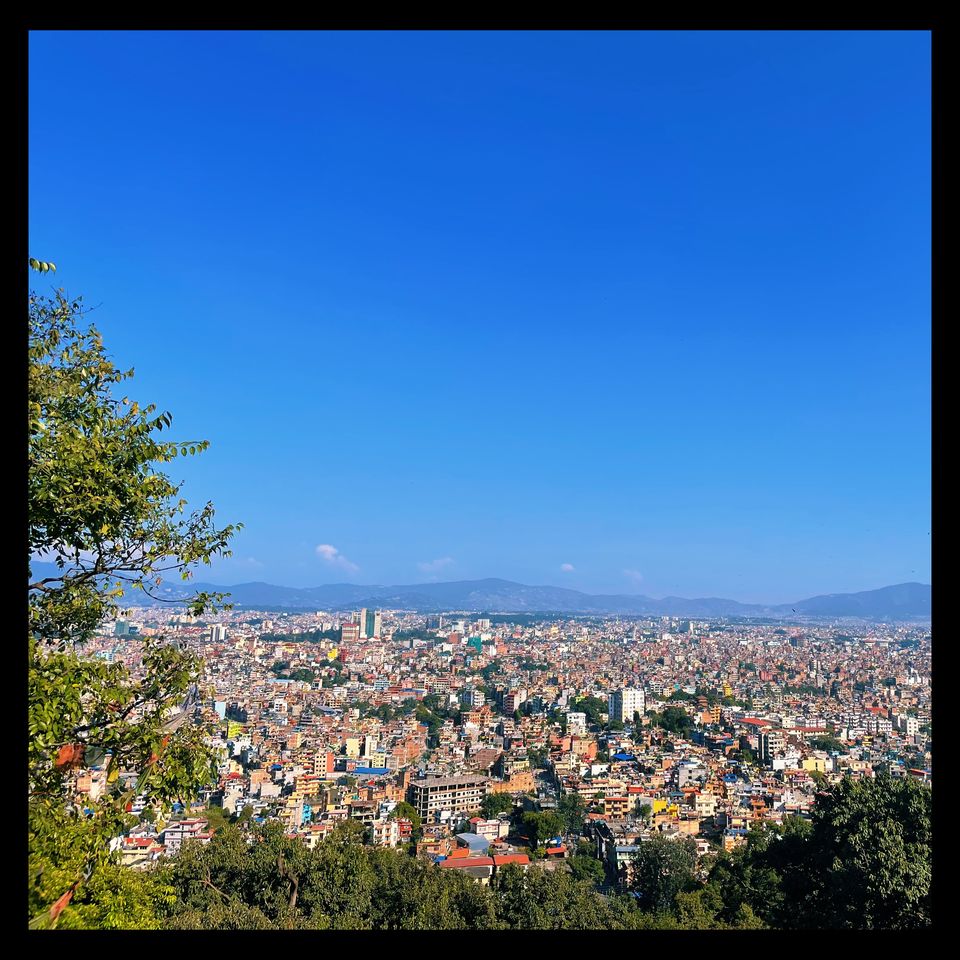 Day 2: 23-Oct-22: The next day we woke up early and checked out of our Hotel. We had booked our Cab the previous day. We were on our way to Nagarkot. Nagarkot is a beautiful Hill location which is located around 32 Km from Kathmandu. If you take a cab then it takes around 45 minutes and if you chose to trek then around 4-5 Hours. We had booked our hotel at the topmost part of Nagarkot (Everest Manla Resort). We reached our Hotel at around 8 am and the view from the hotel restaurant area was breathtaking. Out of the 13 Mountain ranges in Nepal, 7 are visible. The best part is that on a clear morning sky Mount Everest is clearly visible. The hotel is built in such a way that the view of the sowy caps and the below valley is clearly visible from each room. After we freshened up we put on our trekking gears and went on our Trek through the jubgles and village roads of Nagarkot. The view throughout the entire trek is just mind-blowing. The trek takes around 4 hours and the trail is around 7 Km one way (Beginners to Low-Medium level). After returning back to our hotel in the evening we had some good pan-fried pizza and a few beers and dozed off for an hour. Later in the evening when the cloud cover moved away we had a wonderful view of the peaks which looked orange while the setting sun threw its light upon them. Later at night it became pretty cold around 8 Degrees compared to the day temperature of around 22 Degrees. The Hotel is quite good with polite staff and the rooms are facilitated with Hot water and room heaters.
Hotel Stay at Nagarkot: 2,500 Nepali Rs/Night.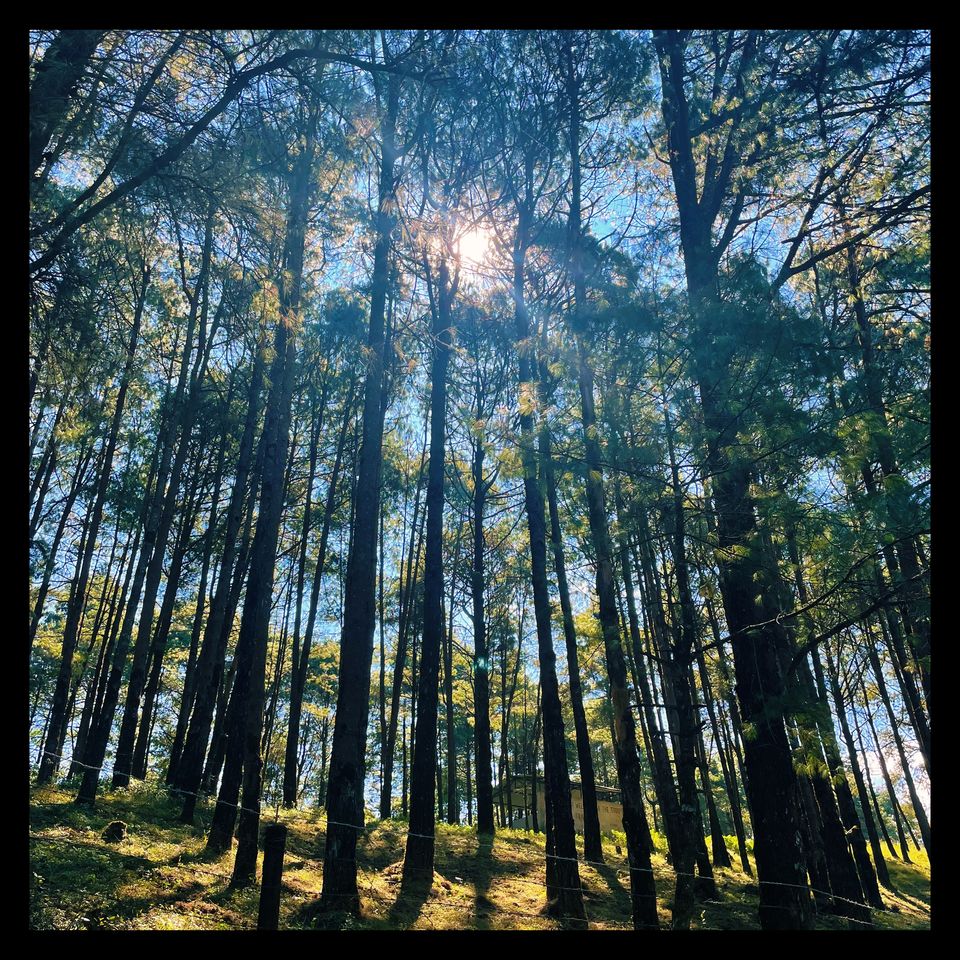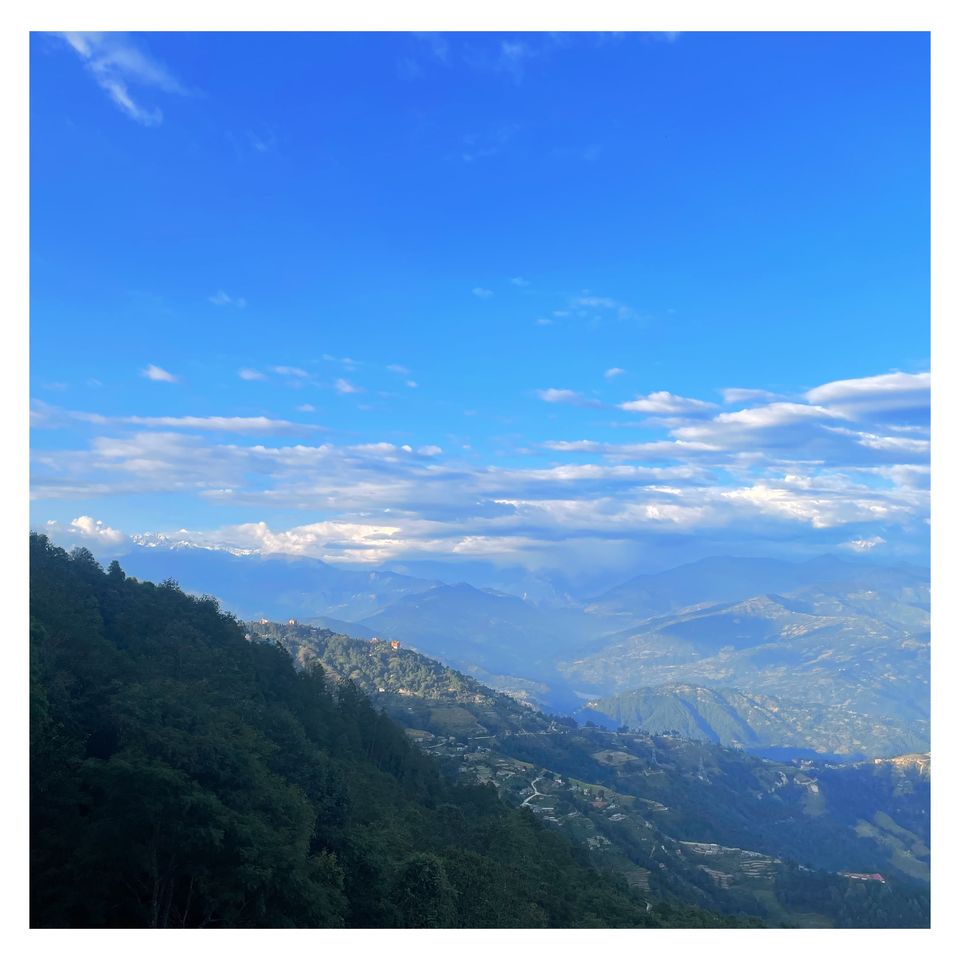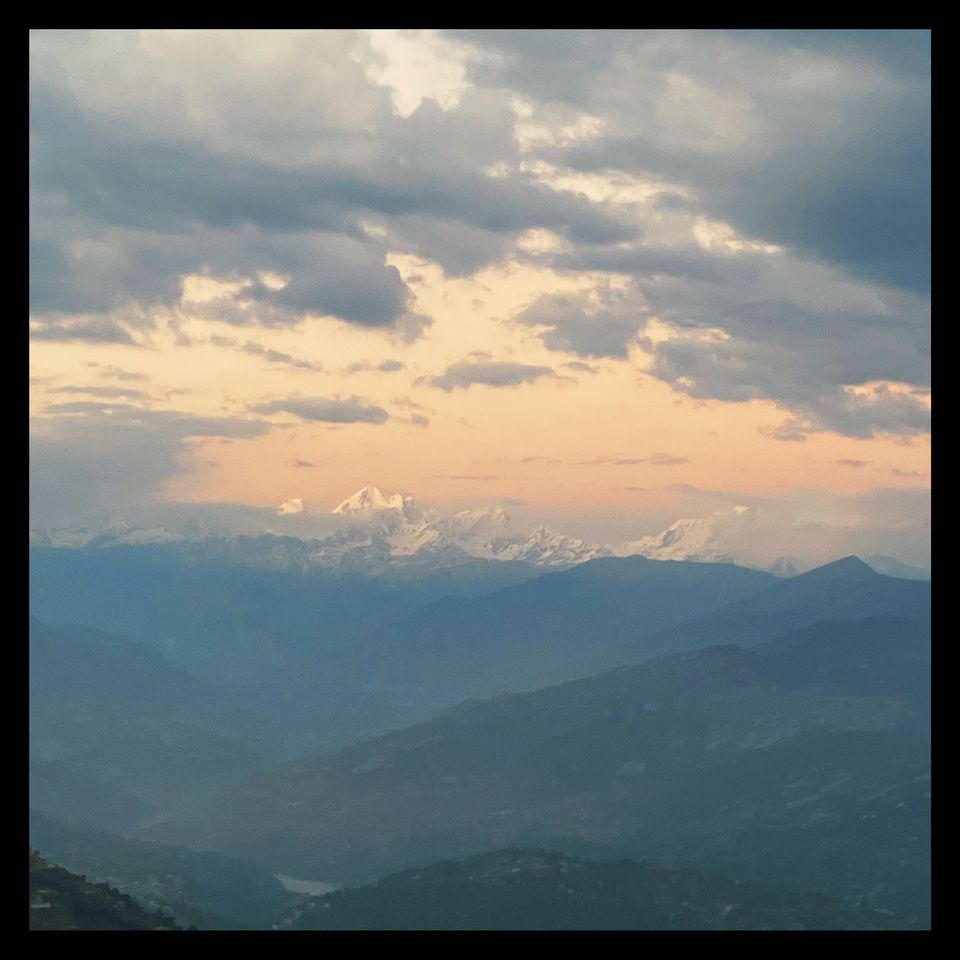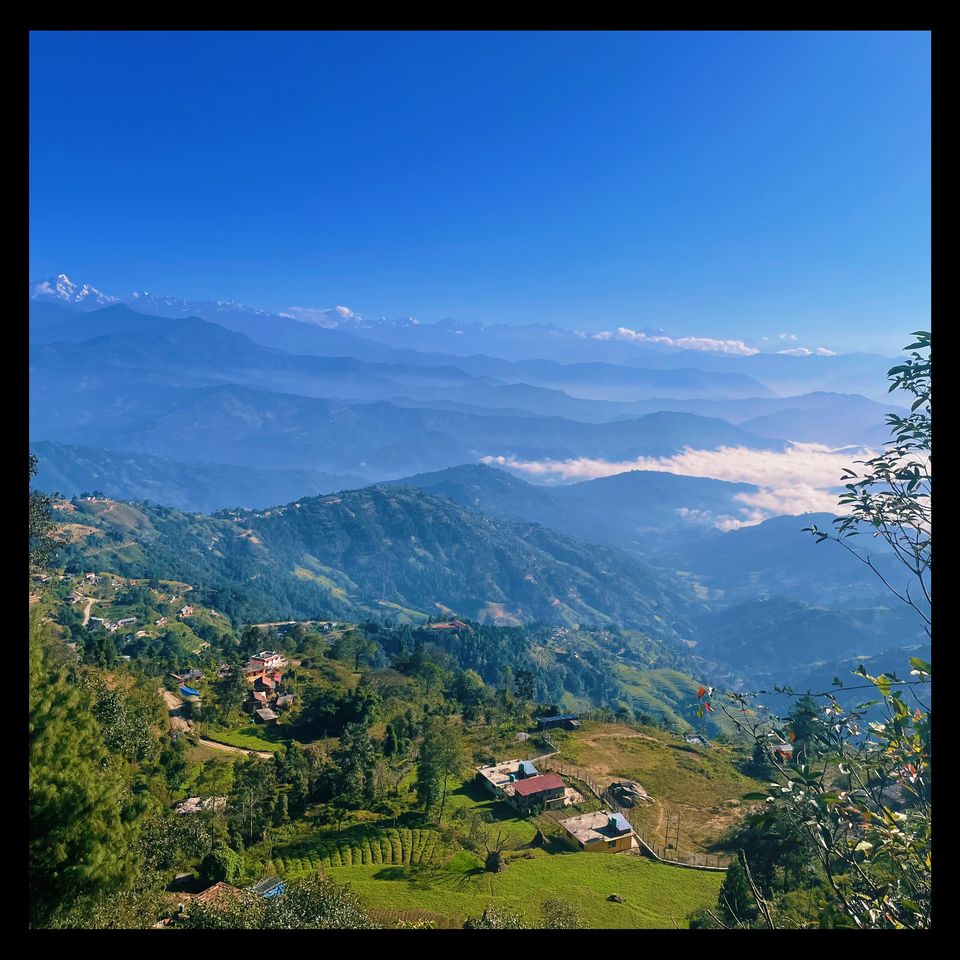 Day 3: 24-Oct-22: The next day we left early morning on our pre-booked cab on the way to Pokhara. To many it might seem quite hectic. But believe when your mind is determined to watch the Annapurna Range in front of your eyes nothing is hectic. It was going to be a 7 hour long journey and if we are lucky in the evening the cloud covers might clear off and we would be having a wonderful view of the Annapurna Massif. The road to Pokhara from Kathmandu is quite bad considering the present Road development projects being executed. We had our lunch at a dhaba at around 1 pm and reached Pokhara at around 2:30 pm. But the God seemed to have different plans and the entire Annapurna Massif was covered with clouds. After reaching Pokhara we started our trek to the top of Sarangkot which is situated at around 6,000 ft. Finally we reached the top at around 4:30 pm and what a good luck. The clouds over the Annapurna Massif have disappeared and the clear view of the massif over the city of Pokhara was breathtaking. If you haven't seen it with your naked eyes I can't explain it to you and niether can any photograph do justice to that view. We stayed there till 6 pm and started our return journey to Nagarkot. Many of you might think that why travel back to Nagrkot when we could have stayed back at Pokhara. Its just the view of Mt. everest next morning from that same hotel which I wanted to have another time. And also the next day at 12:00 pm we had our return flight to Kolkata.
Private Cab Fare to Pokhara and return Back to Nagarkot: 15,000 Nepali Rs.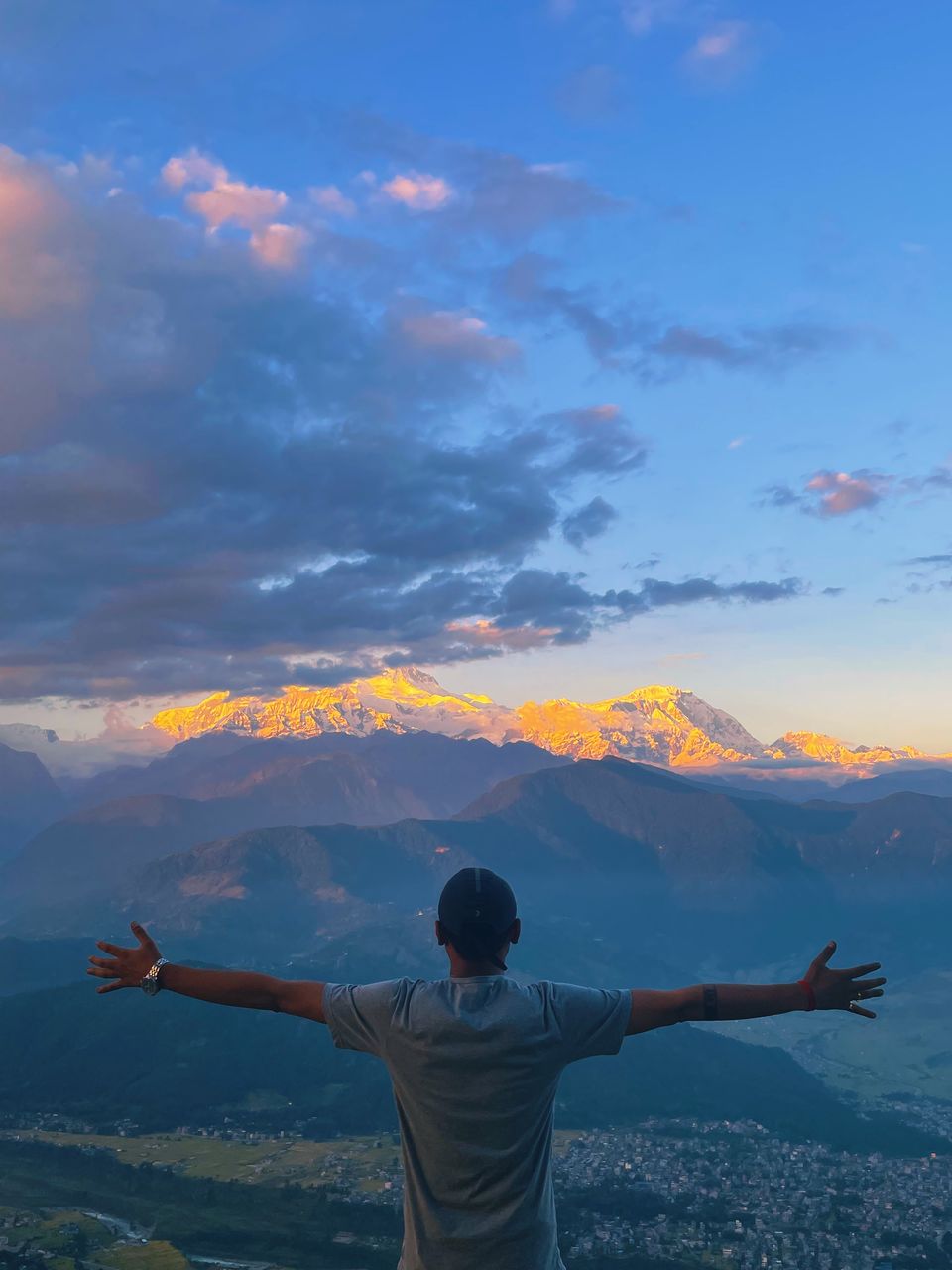 Day 4: 25-Oct-22: The next day after having our breakfast while viewing the Snowy peaks and the valley below we started off for our return journey.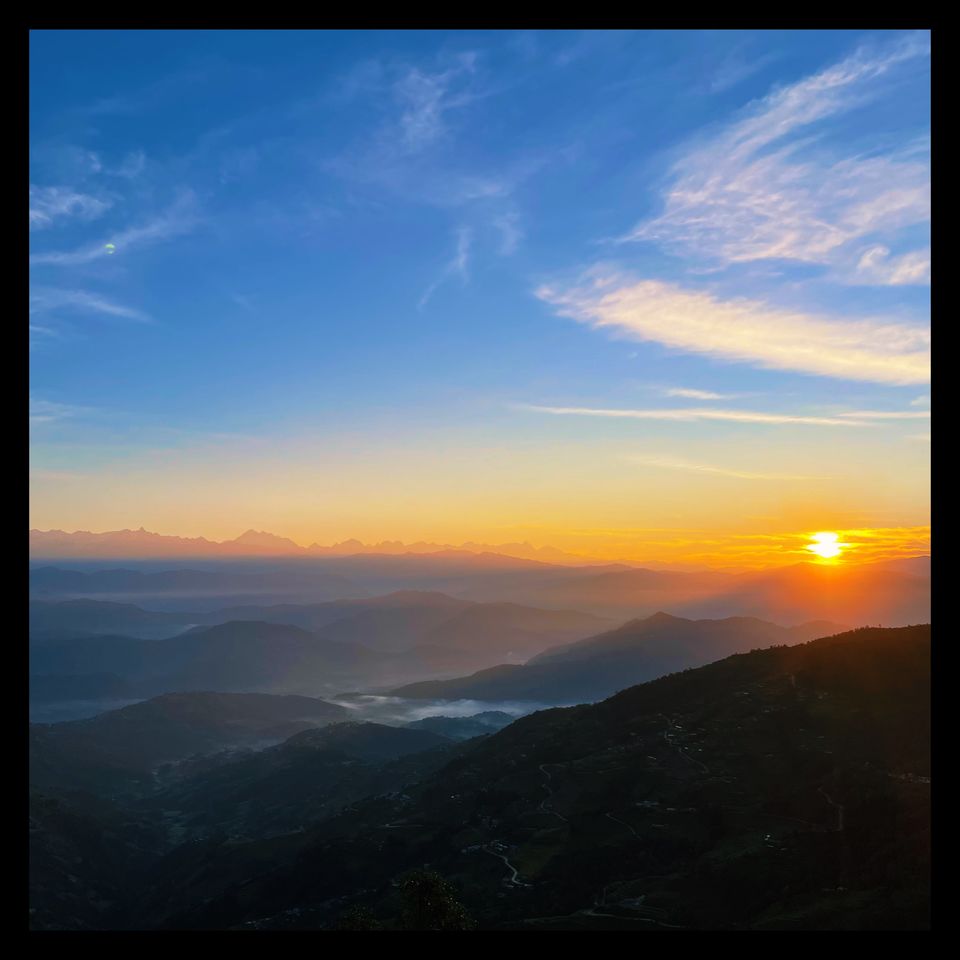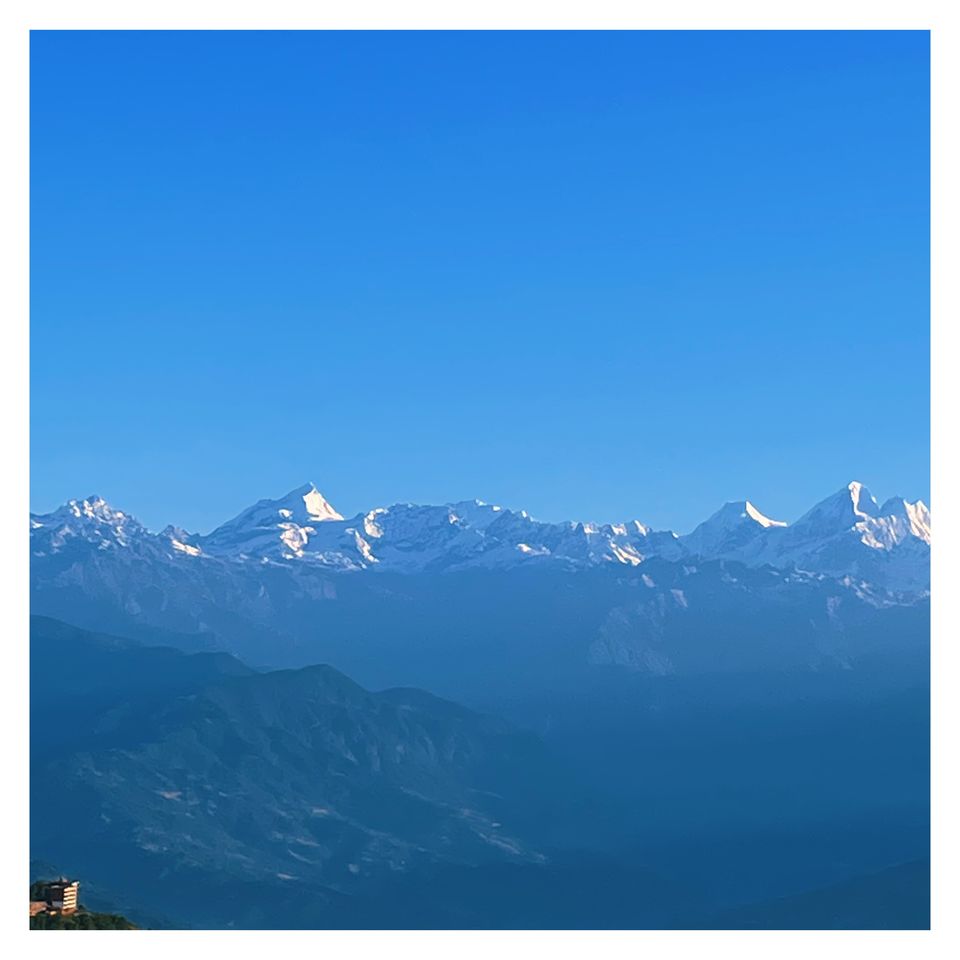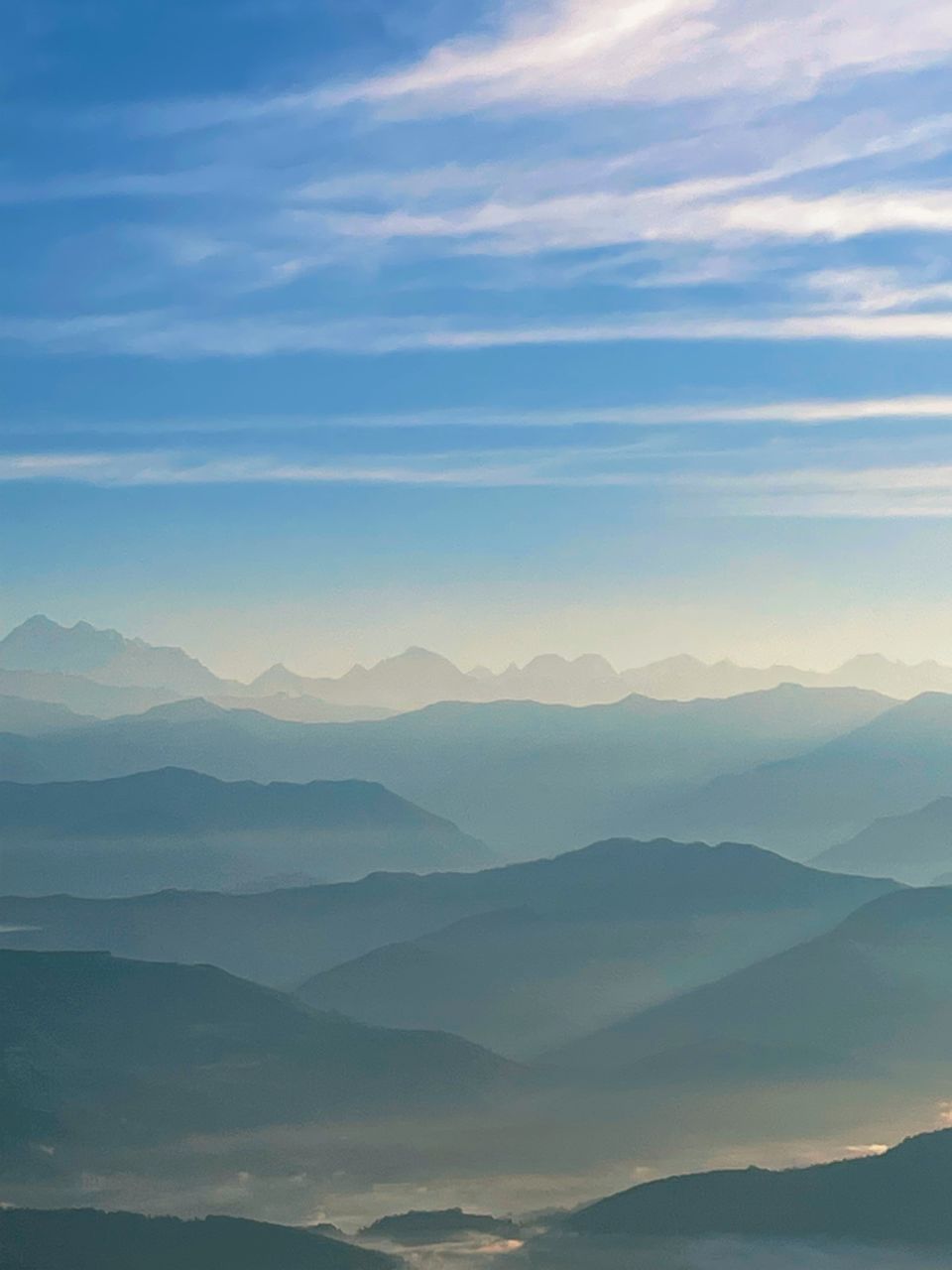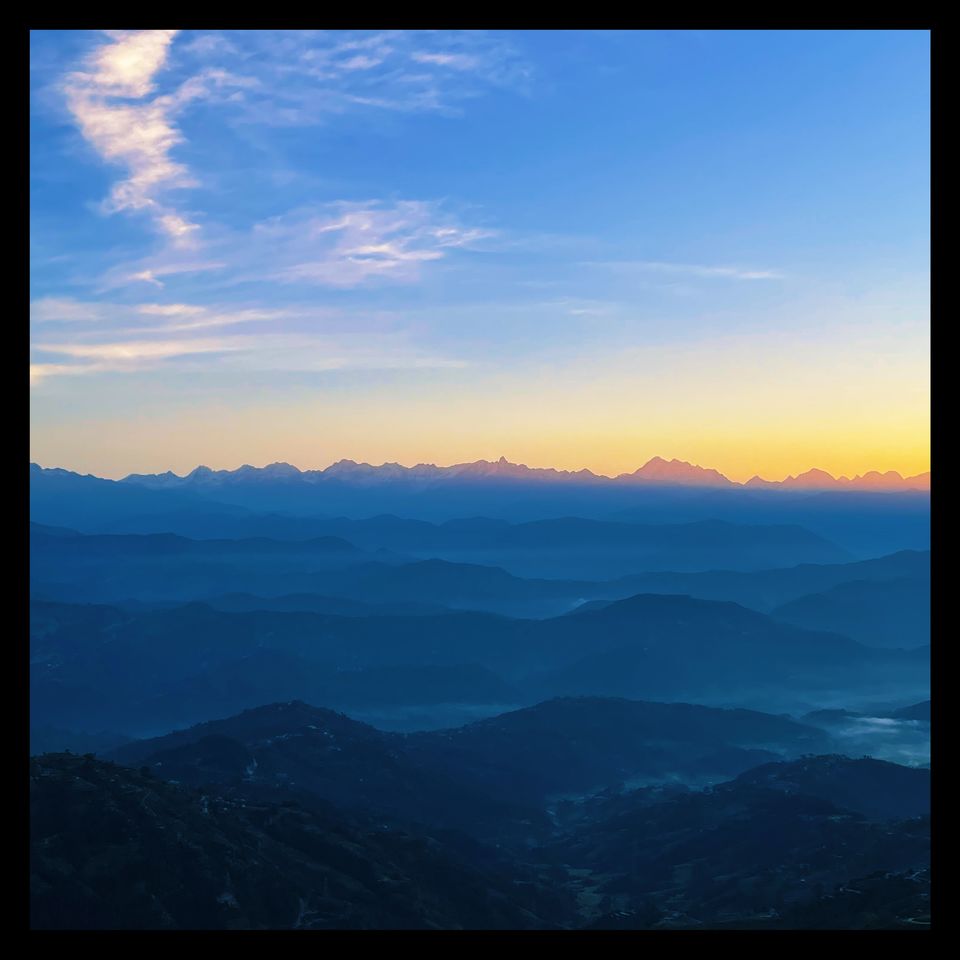 Cab Fare to Airport: 2,000 Nepali Rs.
Fares in Nepal:
So let me tell you the cost breakup of our Journey:
Flights from Kolkata to Kathmandu and Return: 20K.
Thamel Hotel: 1.5K/Night
Hotel at Nagarkot: 2.5K/Night
Food, Cab and Other Expenses: 14K/person/3Days
Total Cost per person for 3 Days: 38K
Currency conversion: Check
However, the same can be less if the period is extended and we can travel by bus to pokhara but since we had limited time and many places to see we opted for Private cab.
Follow my travel diaries on Instagram: @to_the_nextstop
The Descriptions of our bookings are as below:
Flight Booking: https://www.skyscanner.co.in/
Hotel Booking: https://www.makemytrip.com/
Hotel at Thamel: Hotel Backyard.
Hotel at Nagarkot: Everest Manla Resort.