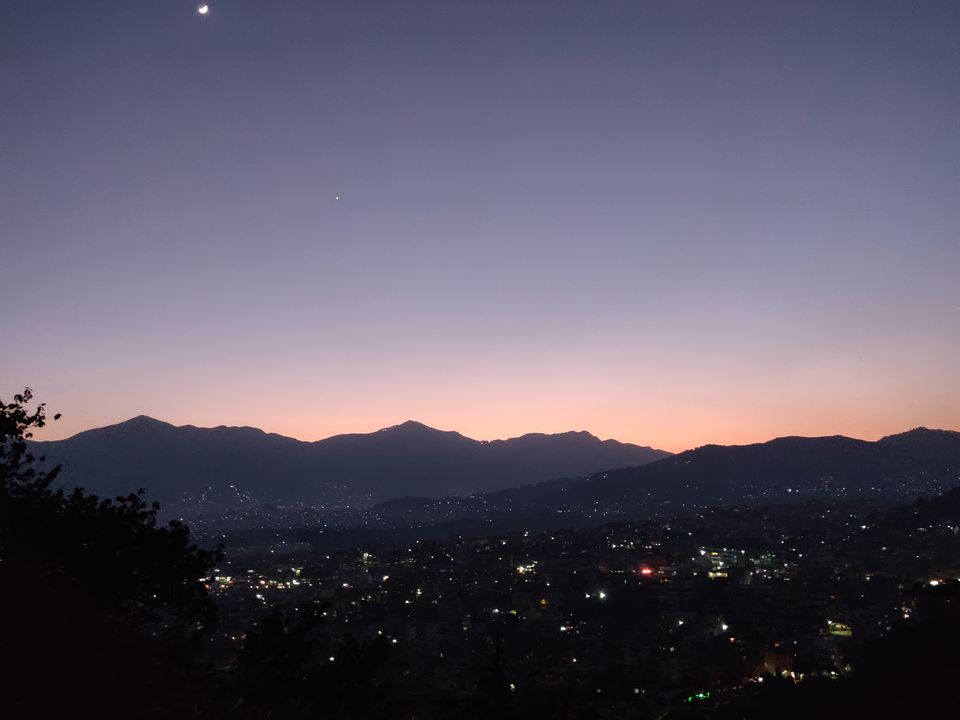 " Heaven is a myth, Nepal is real"
This quote seriously inspired me to travel to Nepal to get lost into the land of Mountains. Nepal is a country to have 8 out of 10 World's highest mountains including the Mount Everest. This trip is about exploring the Kathmandu city which is the capital city of Nepal.
We started our journey by boarding bus from Motihari to Kathmandu at evening which takes about 14 hours to reach Kathmandu. These buses are run by State Govt. of Bihar. There are modes of transport like flight from Delhi or buses from Gorakhpur to reach Kathmandu.
We reached at 10:00 AM due and directly went to "Zostel" which was located in Thamel area. Thamel street is known for its good nightlife and shopping hub which makes it most attractive for tourist to spend their time. Our Hostel was very nice and pretty cheap. You will get to meet people from various countries which is why hostels are good to stay, if you are travelling alone or in small group. We freshened up and got ready to explore the rest of day touring the city. We went to the a little place called White house Kitchen to eat something as we were super hungry. The momos which we get in Nepal is far better than the one we eat in India. After lunch, We headed to Pashupatinath Temple but it was closed in the afternoon so we went to Boudhnath Stupa which is the largest sperical stupas in Nepal. It is the centre of attraction for any tourist in Kathmandu. I have heard of Himalayan Java Coffee chain so went there and it was amazing. The atmosphere there was very calm and peaceful where you can enjoy your coffee with the nice view of Boudhnath Stupa. After exploring Boudhnath Stupa and nearby places, we went to Pashupatinath Temple which is one of the UNESCO World Heritage Sites. It is located at the bank of Bagmati river and is a sacred place for Hindu people.
We returned back to hostel and had interaction with some people in our dorms. It was time to explore the nightlife in Thamel area so we went to a place "Purple Haze Rockbar". I must say that this place had amazing environment and great music. You will find this place always full with foreigner and local people.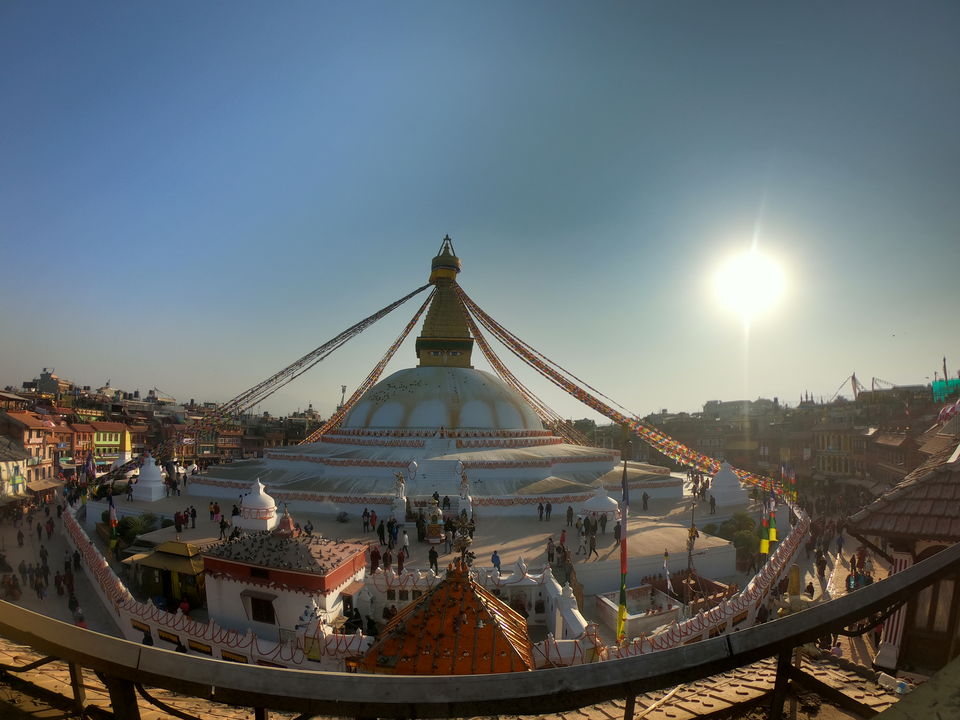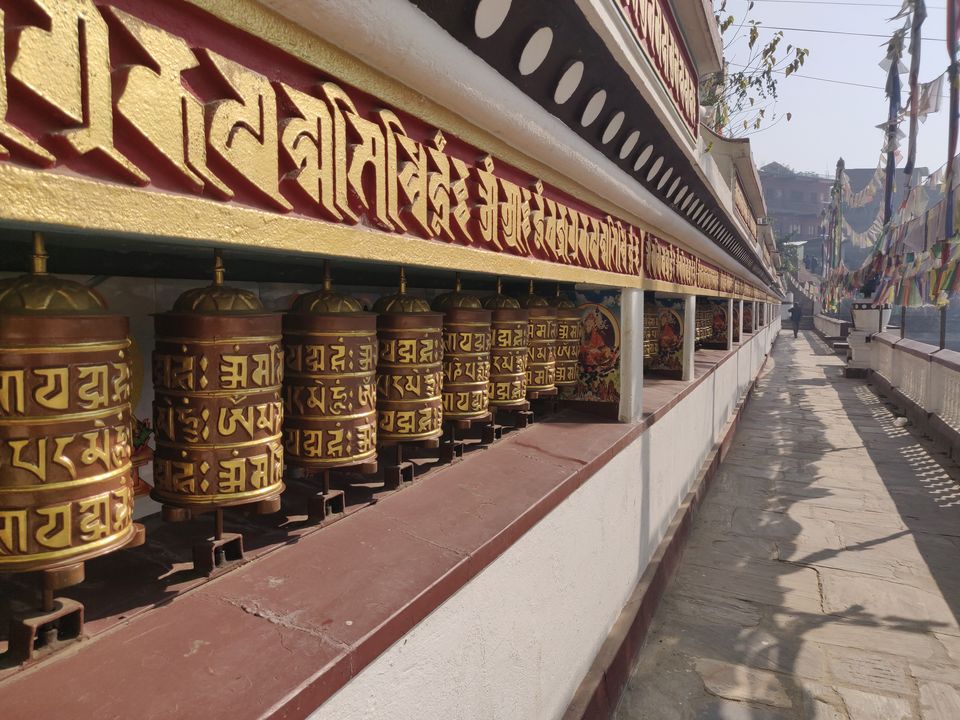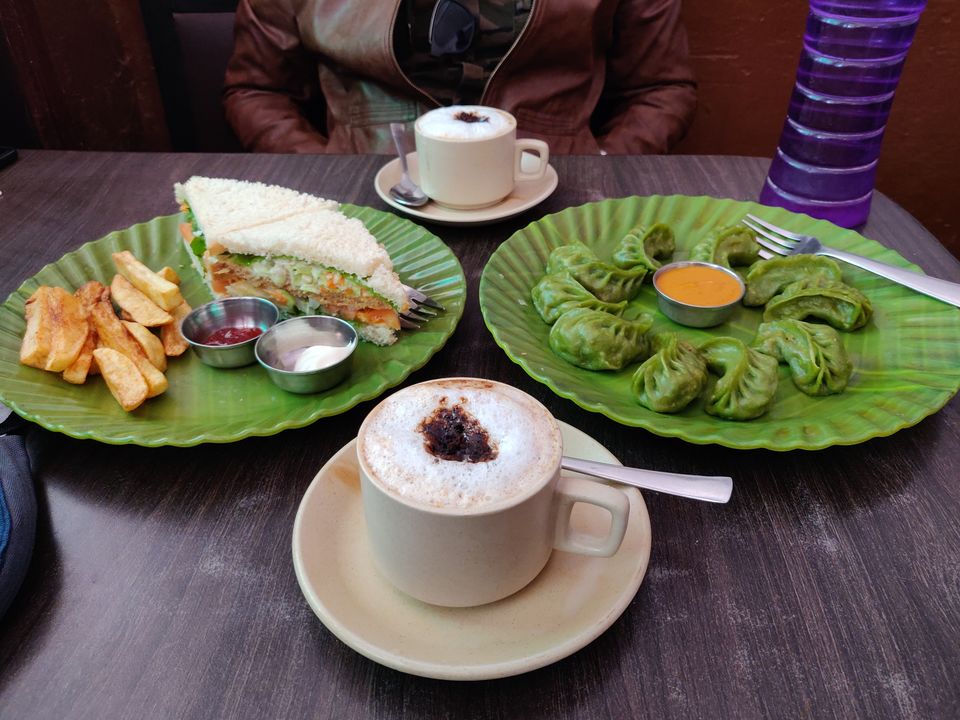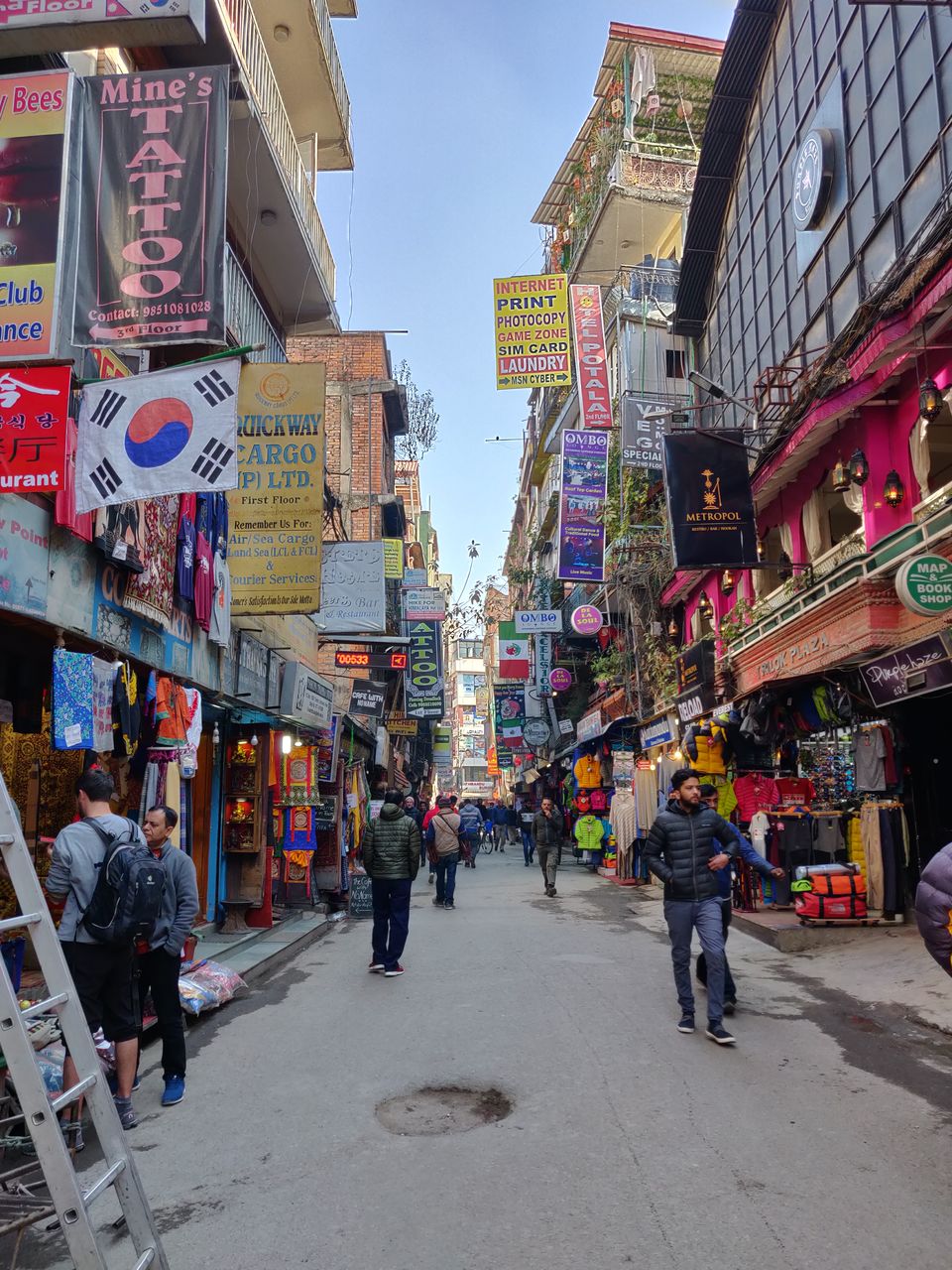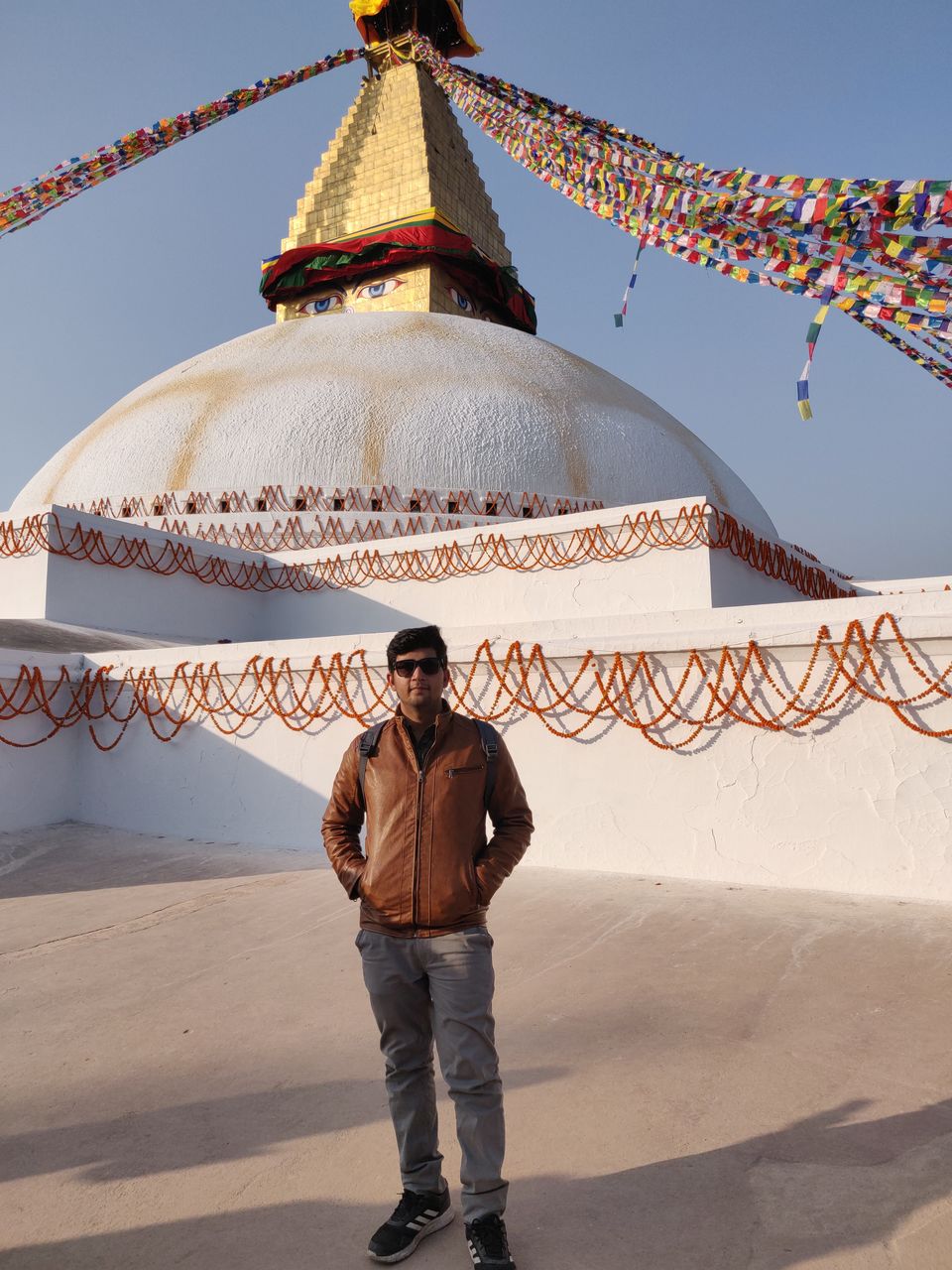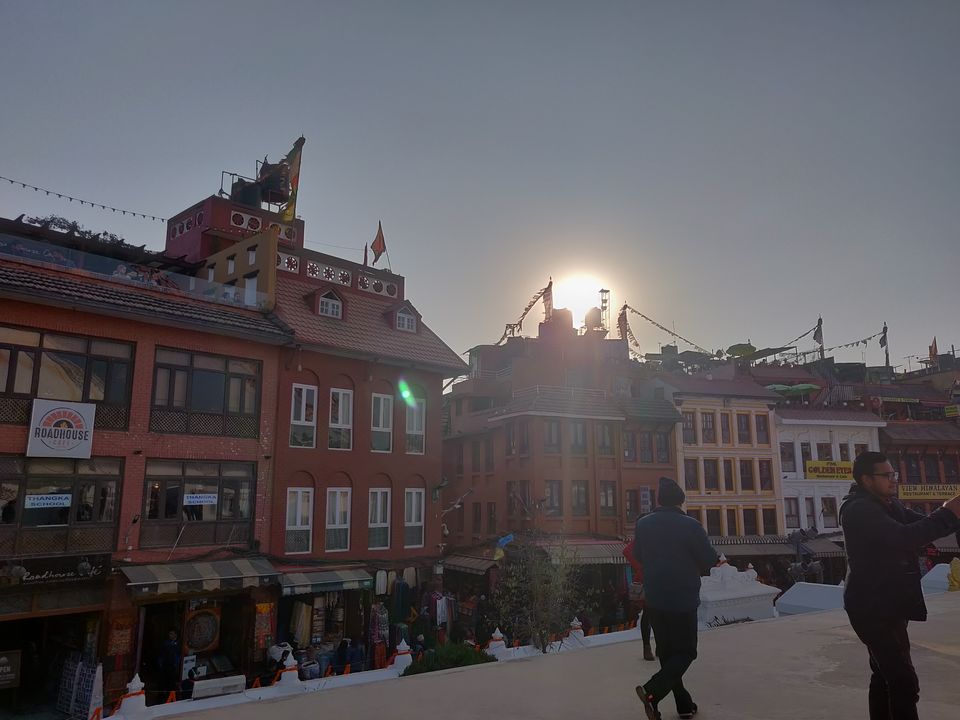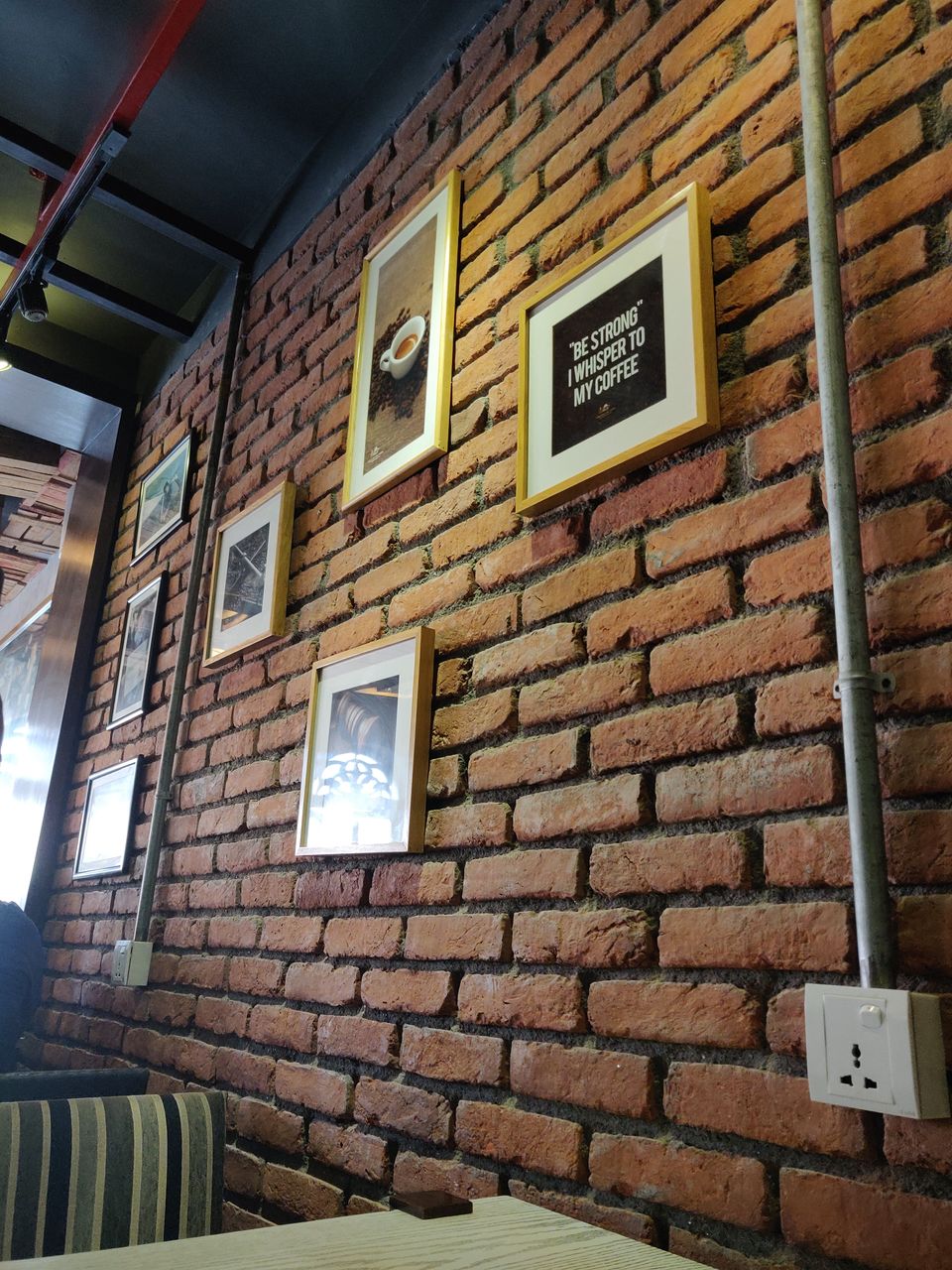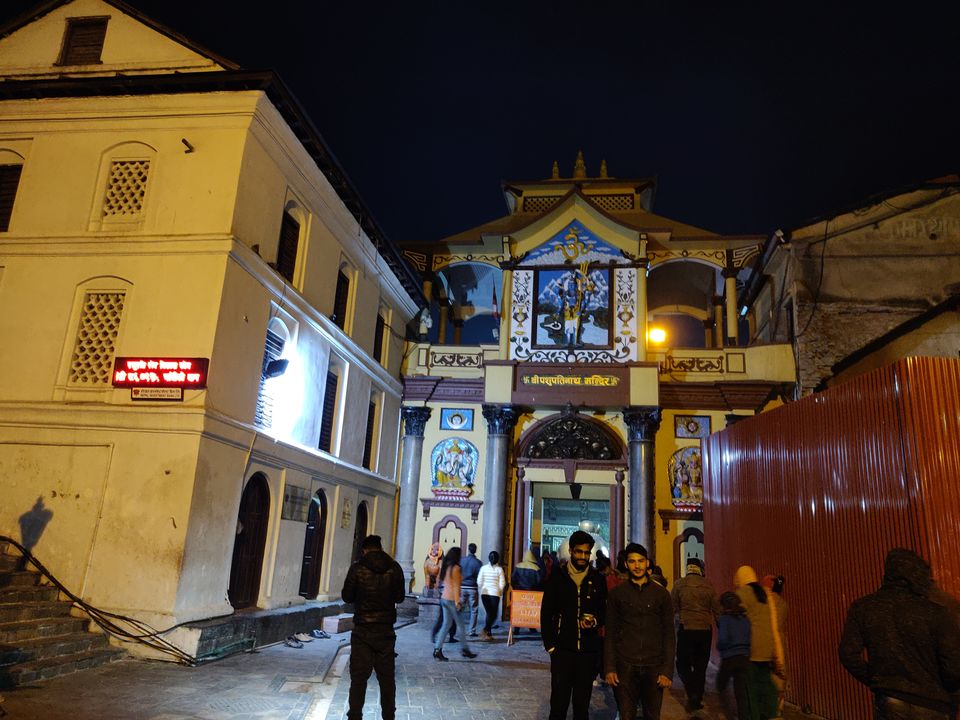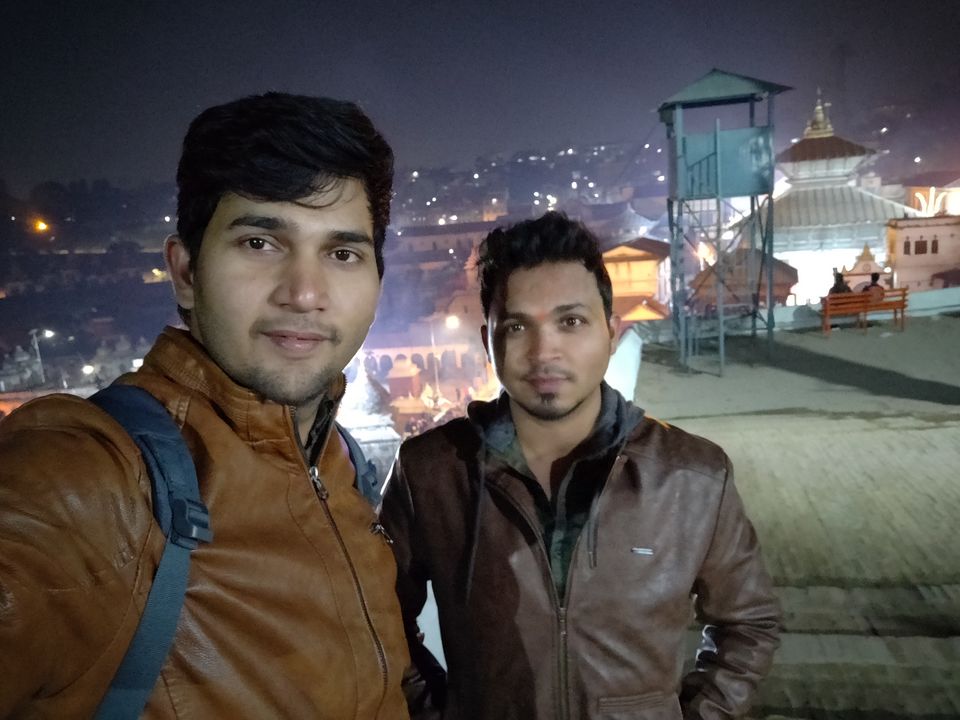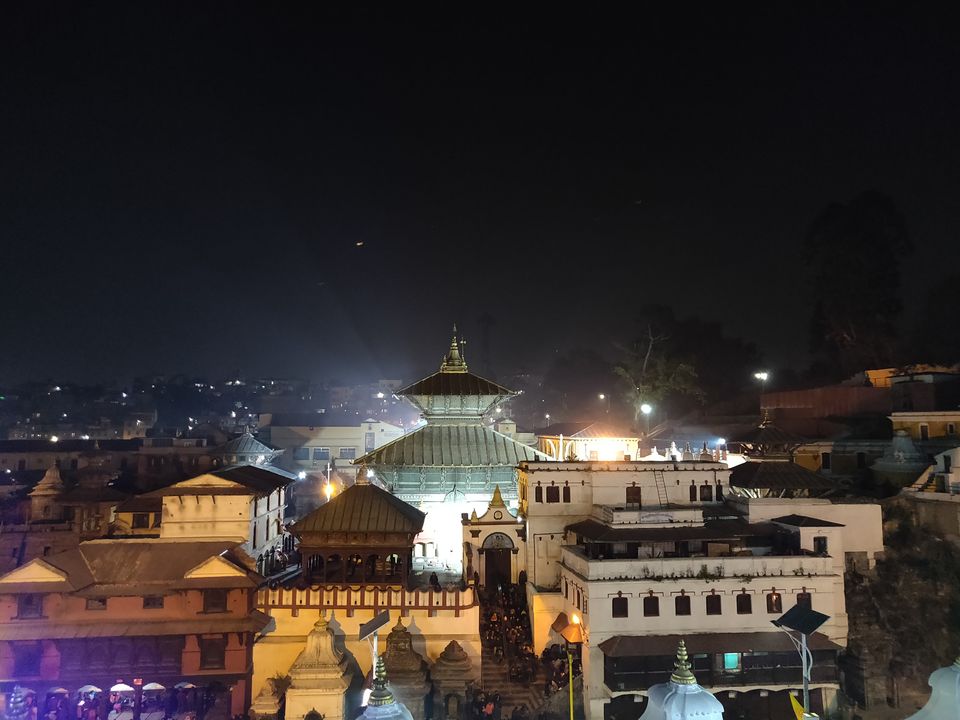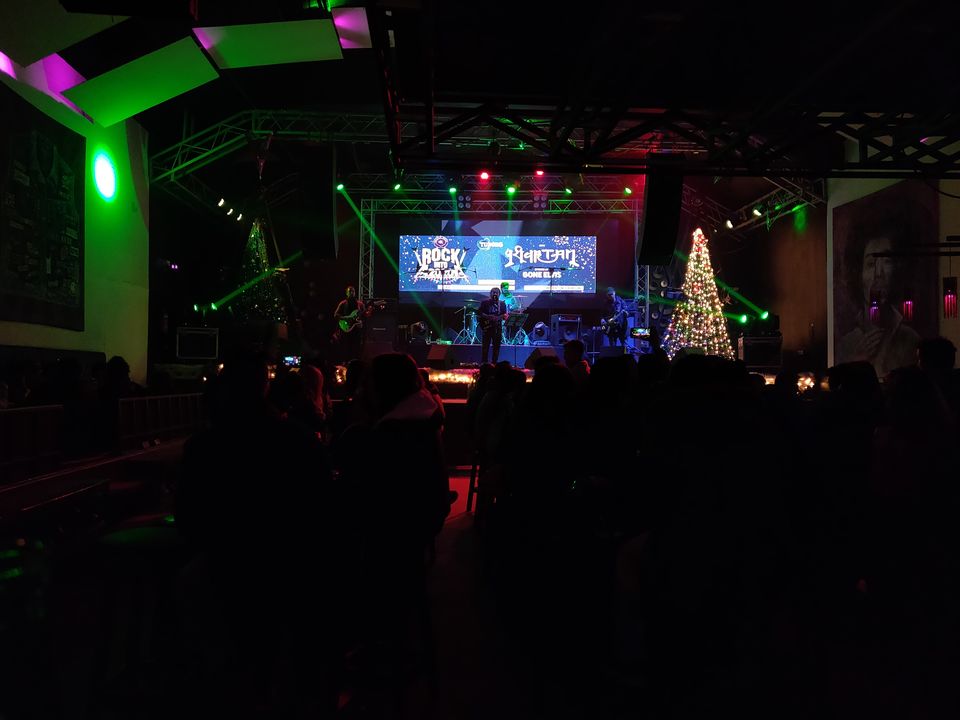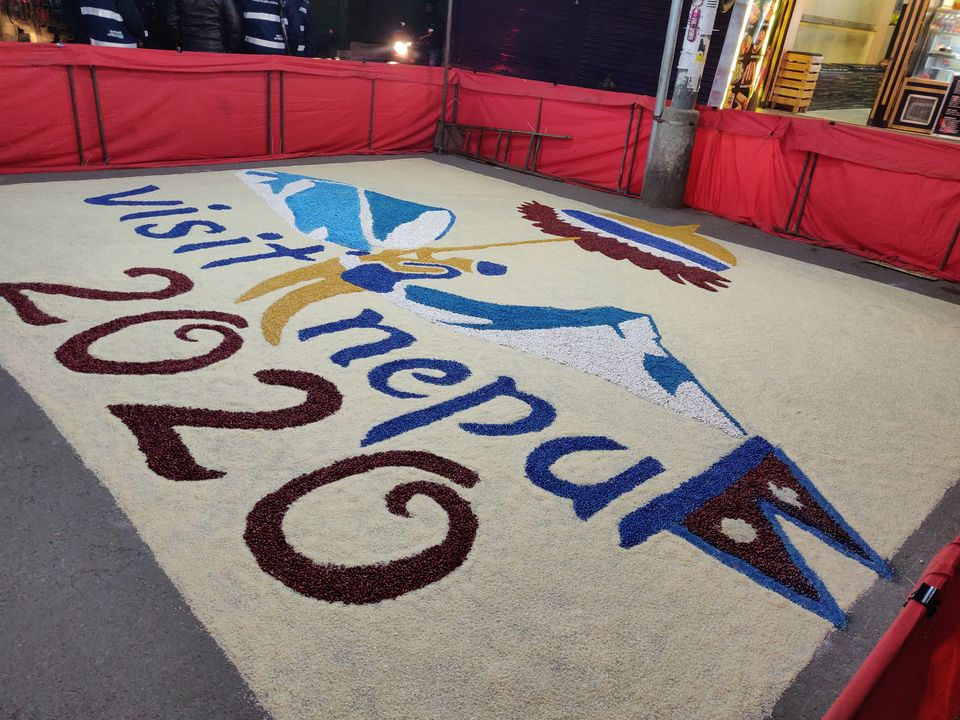 We decided to visit Kathmandu Durbar Square, Patan Durbar Square and Swayambhunath on 2nd day. We started with Kathmandu Durbar Square which was located at walking distance from hostel. It was severely affected in 2015 due to major earthquake. Some repair and construction works were being carried out to make it better. After Kathmandu Durbar Square, we went to Patan Durbar Square by local buses running over there. You have to ask every time for buses and all because it is not displayed on buses or bus stop. In evening, we headed to Swayambhunath where you can get beautiful panormic view of Kathmandu Valley. It really looks beautiful from there especially during the sunset. Beware of monkeys over there as they can steal anything from you. It was all for the day. While returning back, we came to know about a mountain flight of 1hr which runs from Kathmandu airport to give experience of watching the Mount Everest and other peaks. It was a bit costly but we booked for the next days and the flight was scheduled at 6:30 AM in the morning. The best part about the end of the day was the Nepali food we had in Thamel area. It was really delicious and simple.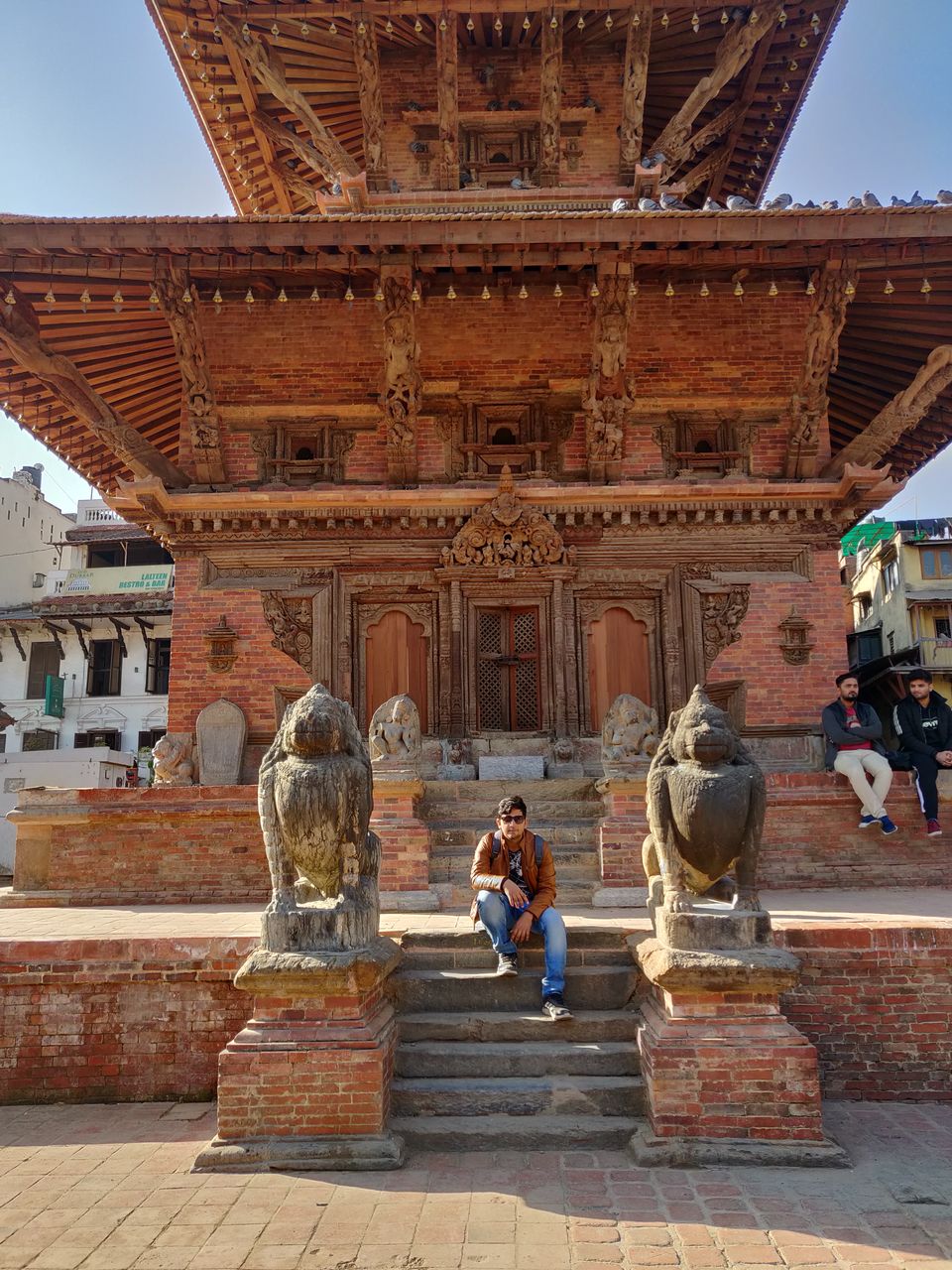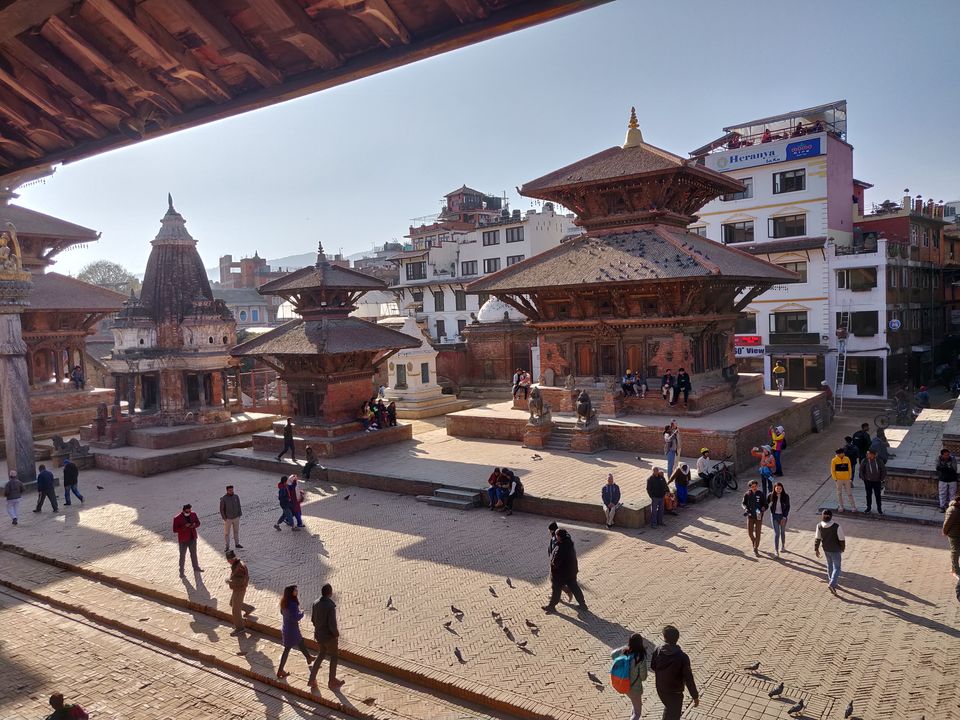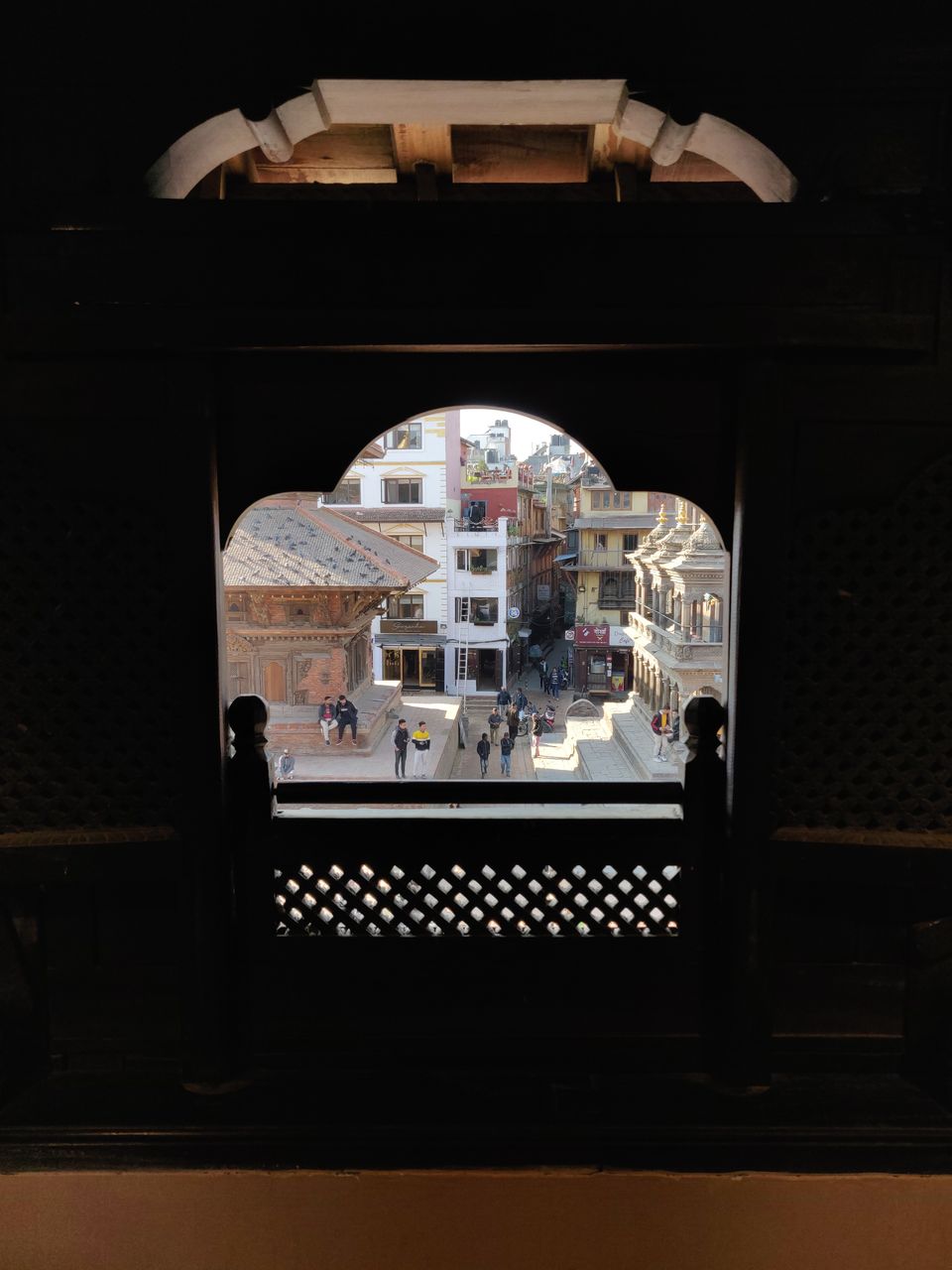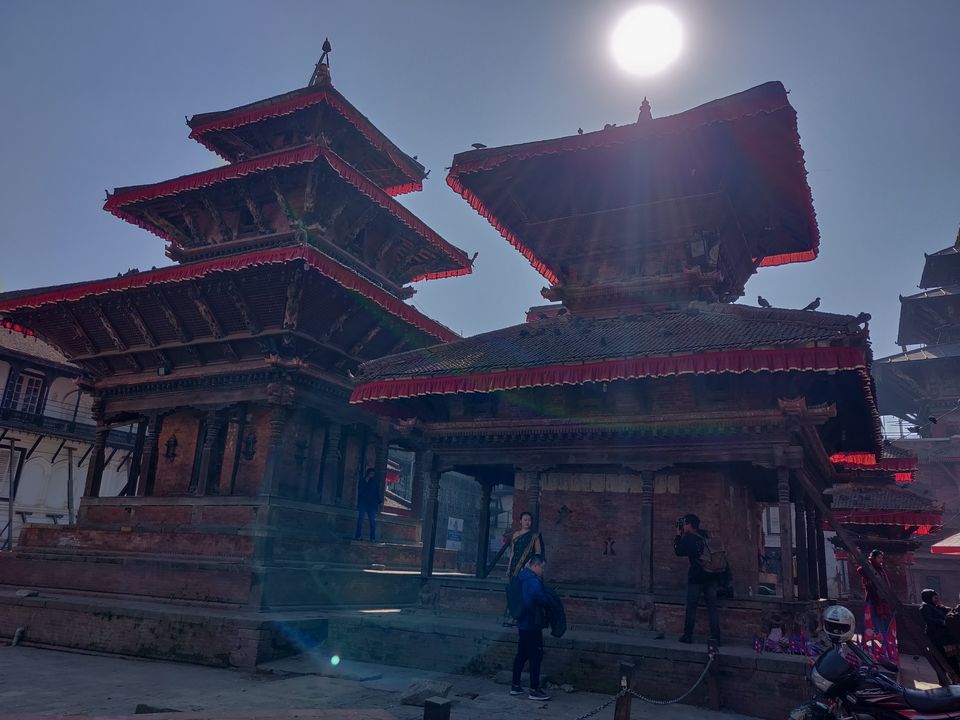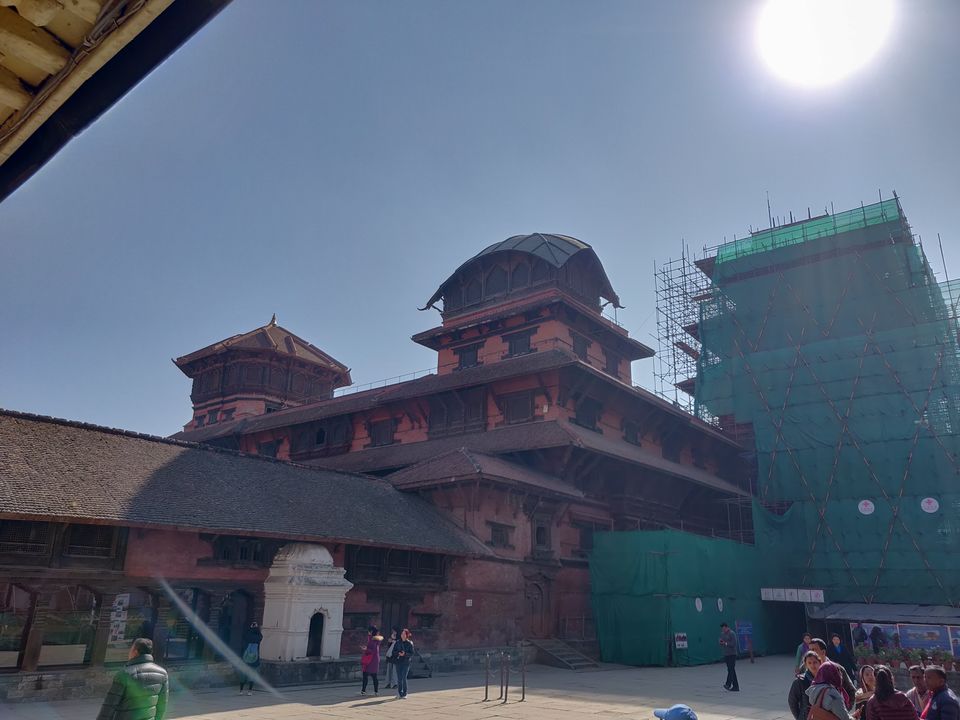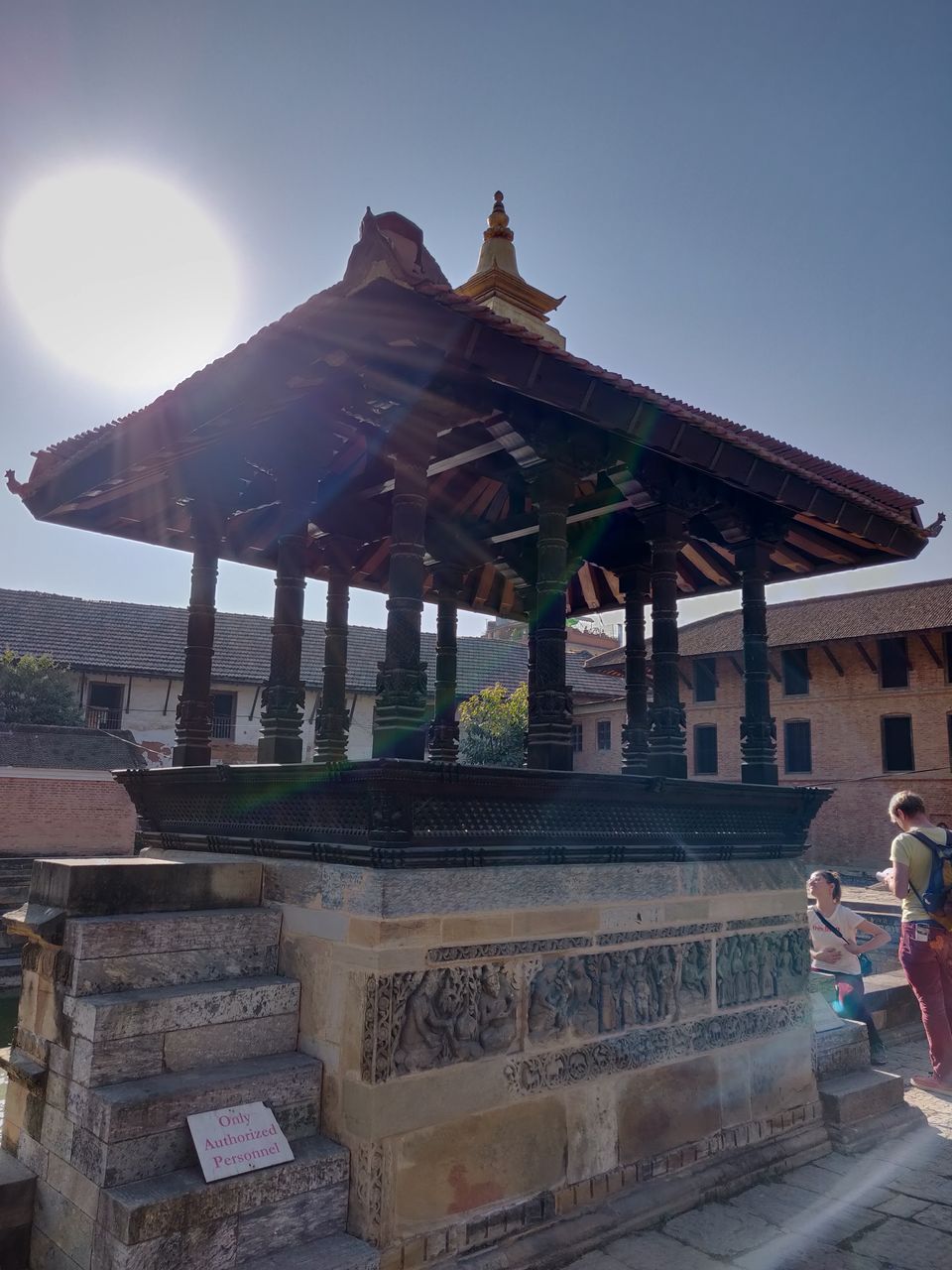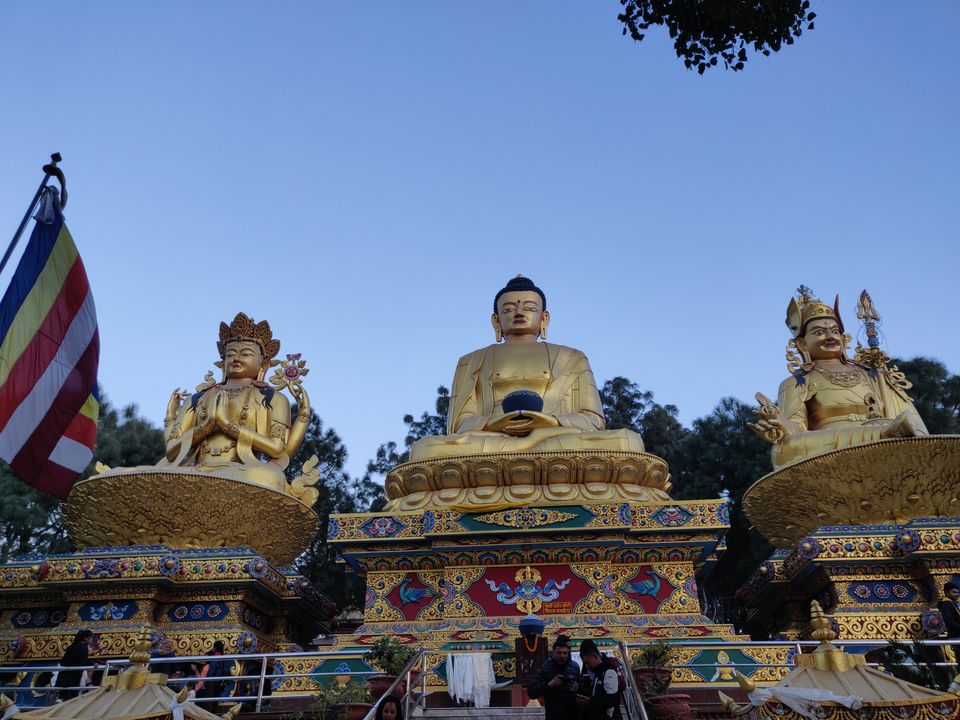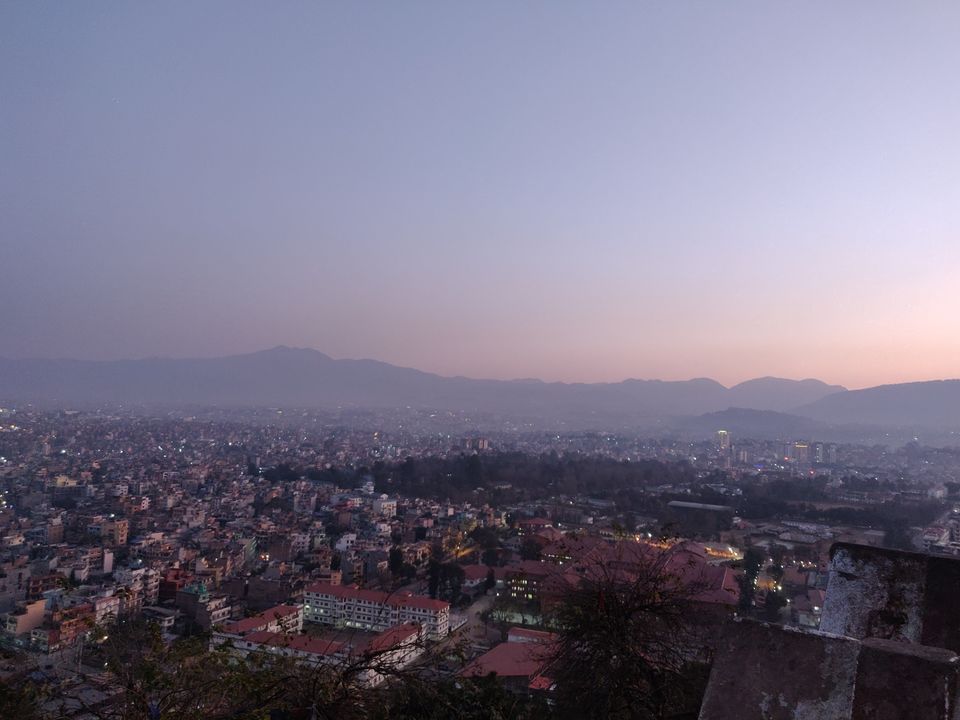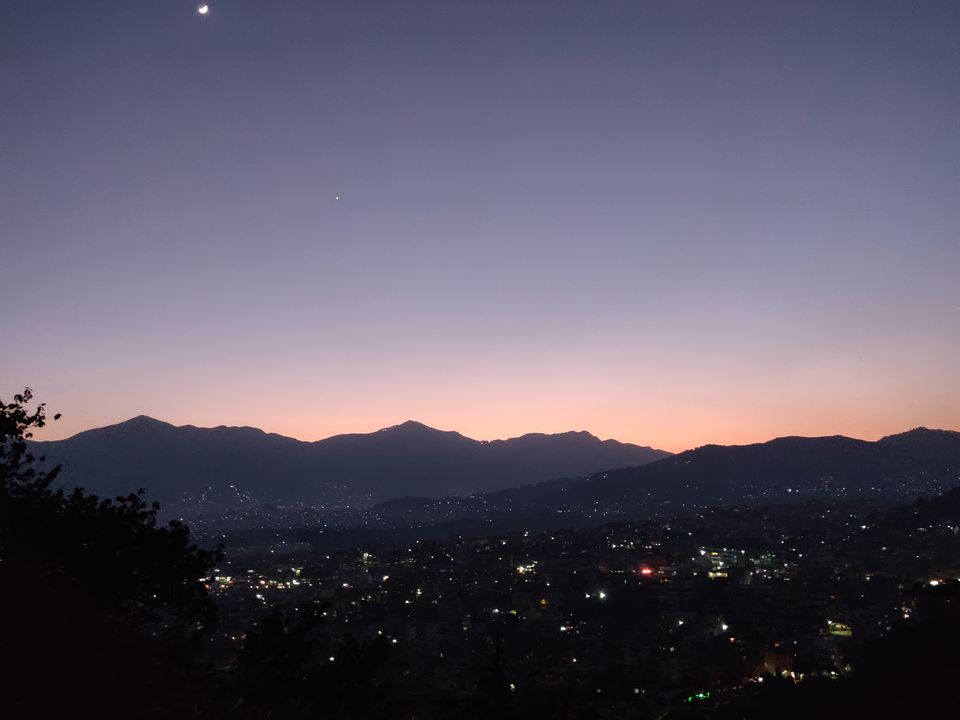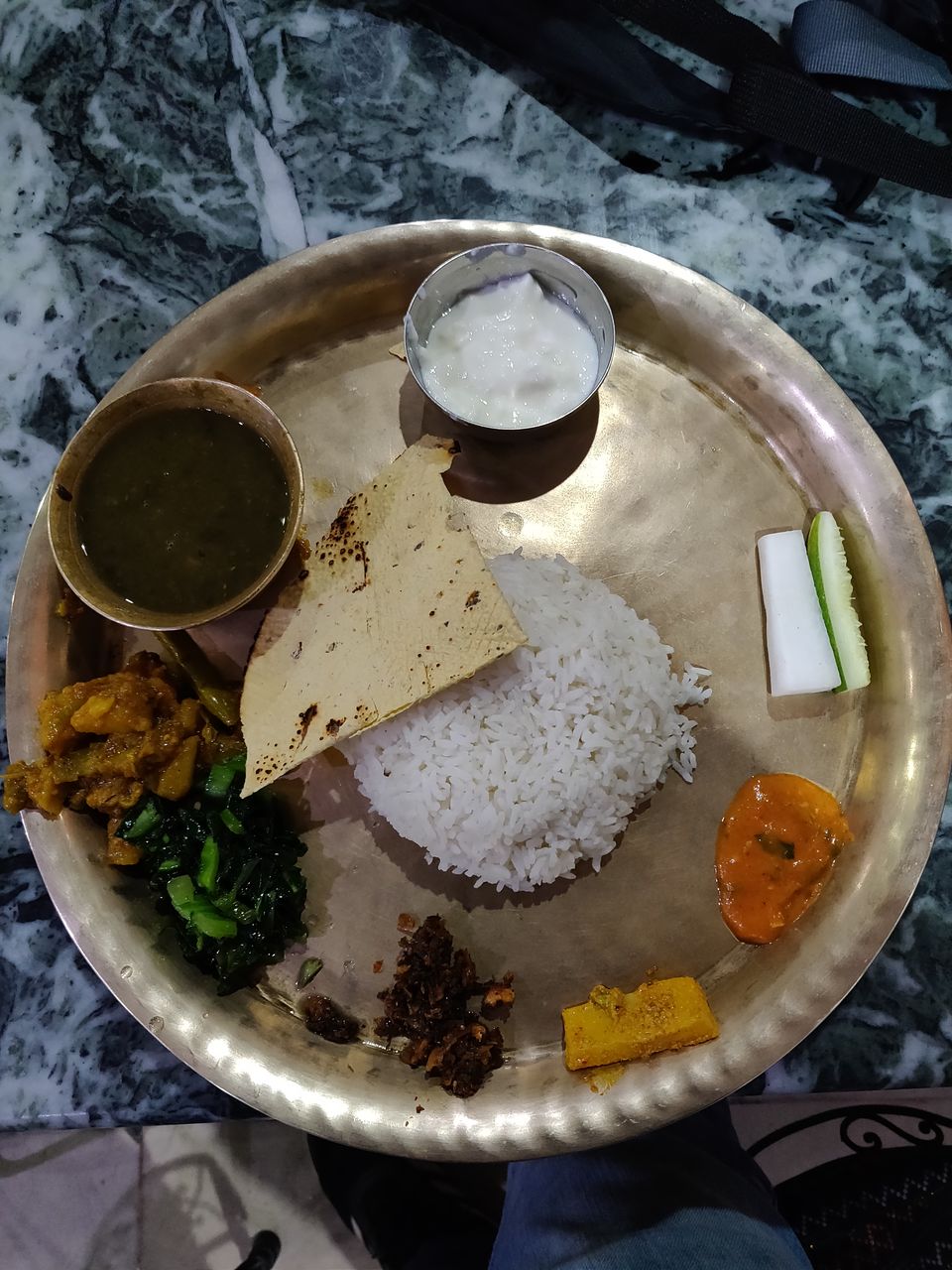 We woke up early at 5:00 to reach airport at 5:30 Am. This flight tour costed Rs 7000 but it was worth to experience. This was something unique and decision to experience it was good and worth. We boarded flight and our tour started at 6:45Am. It was a great experience to see the almighty Mount Everest and other peaks covered with snow and rays of sun falling on them making them appear golden in colour. The Mount Everest had ring of cloud over it such that it was representing the identification of the highest peak among many other. You can look at the pictures to have better idea.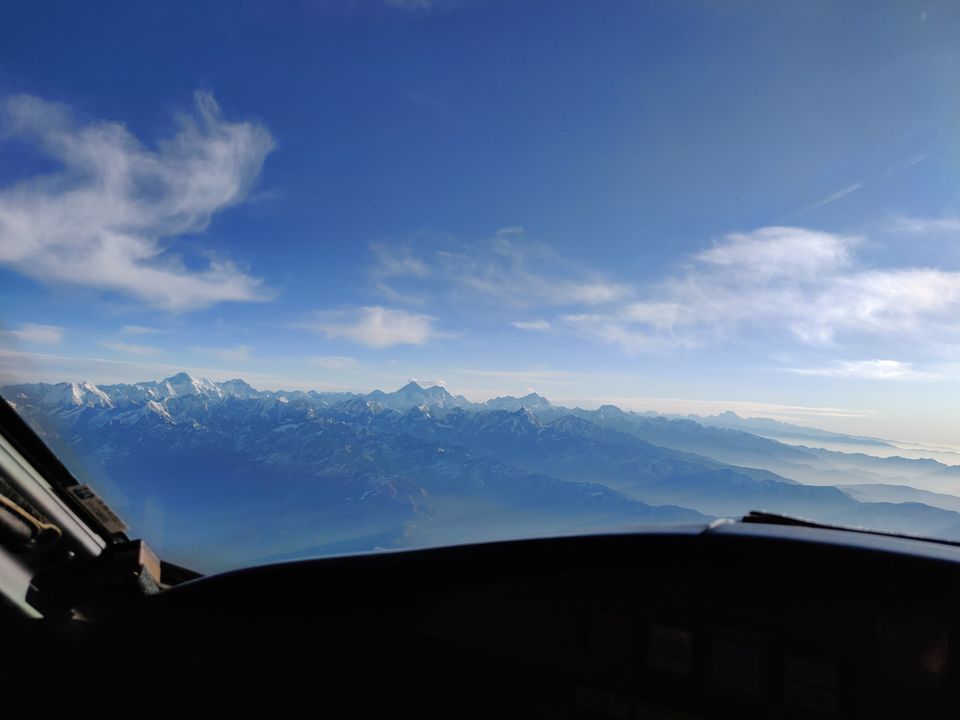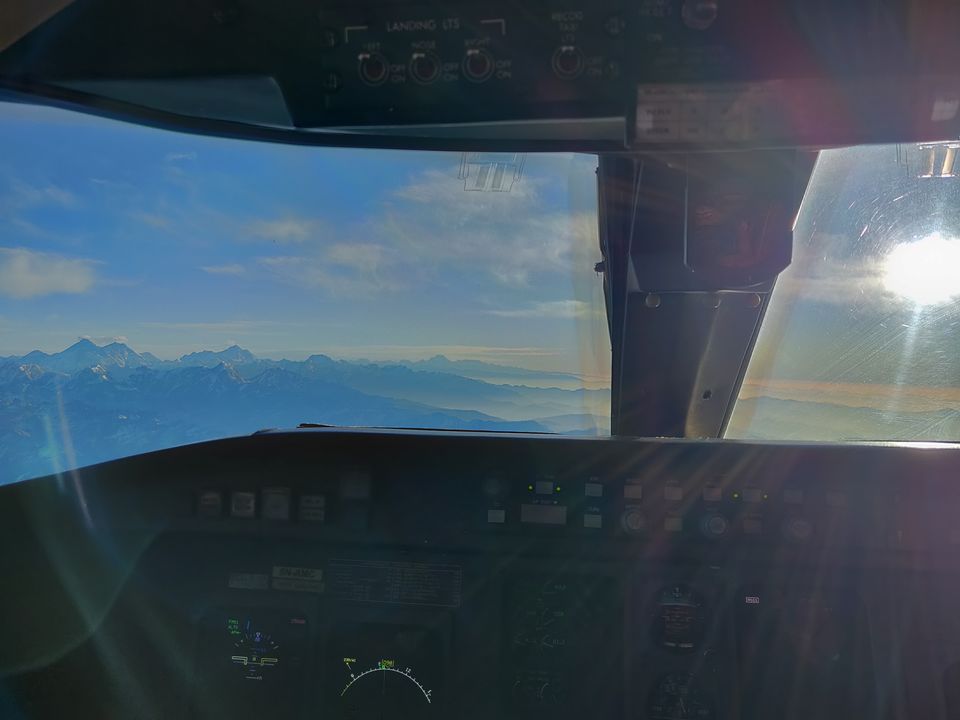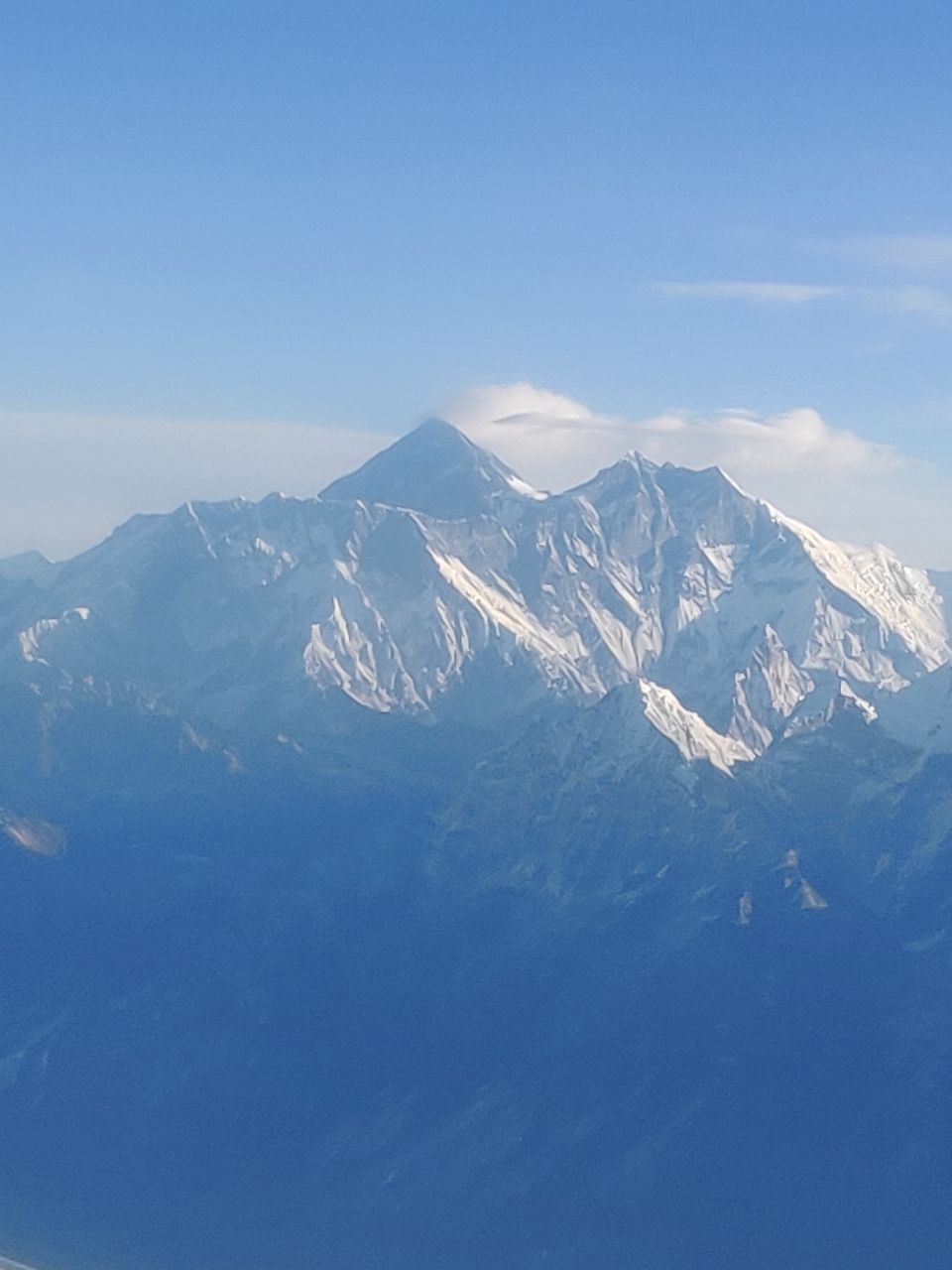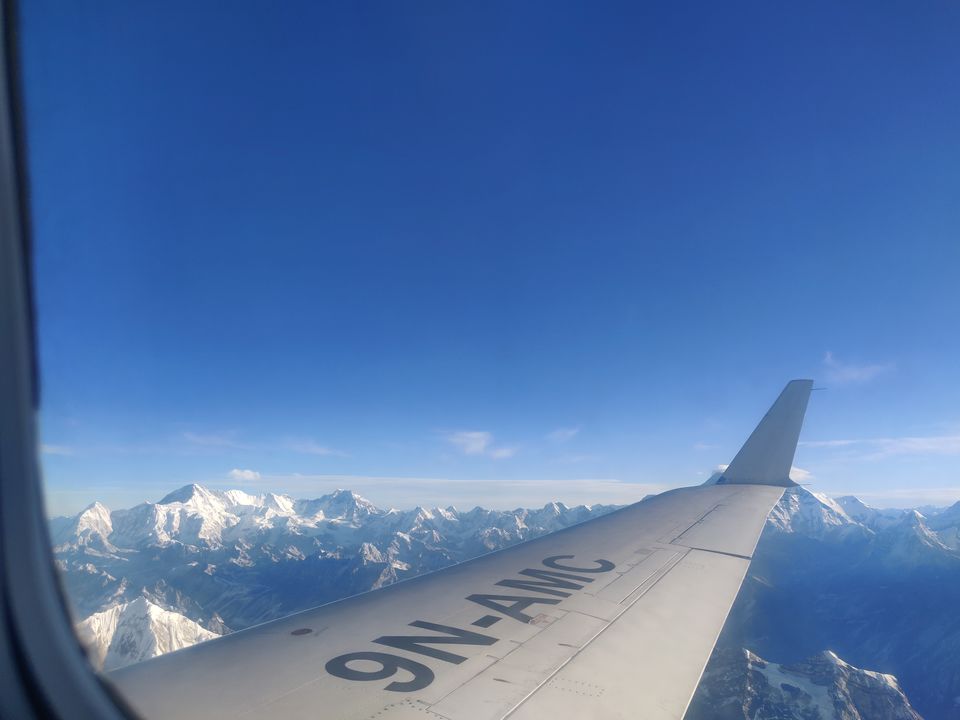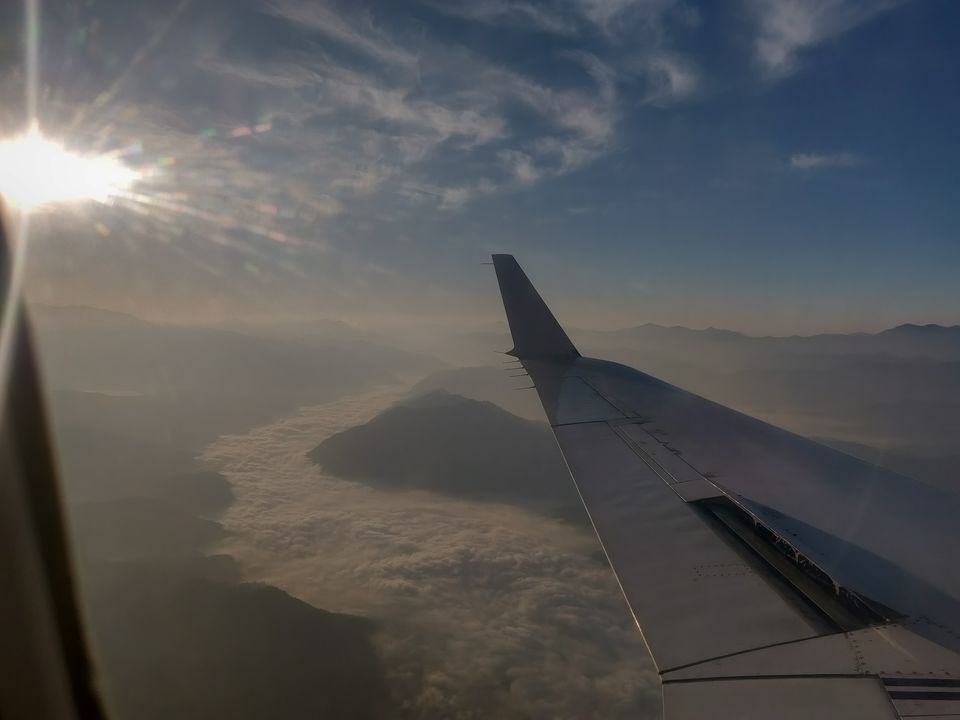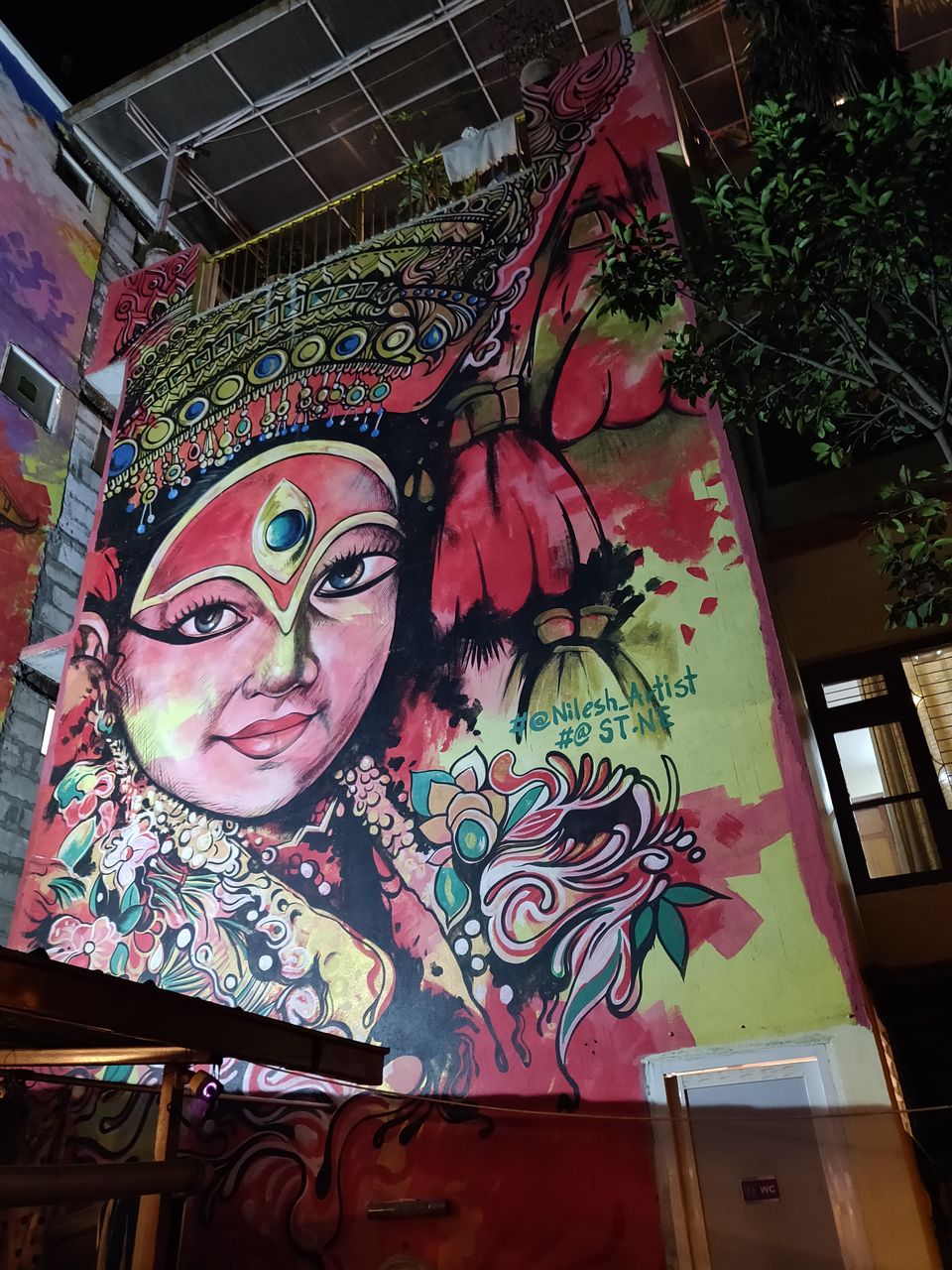 After returning from airport, it was time to say goodbye to the beautiful city which hosted us for 3 days. Next destination is Pokhara to experience the beauty of Phewa lake and Paragliding over there.