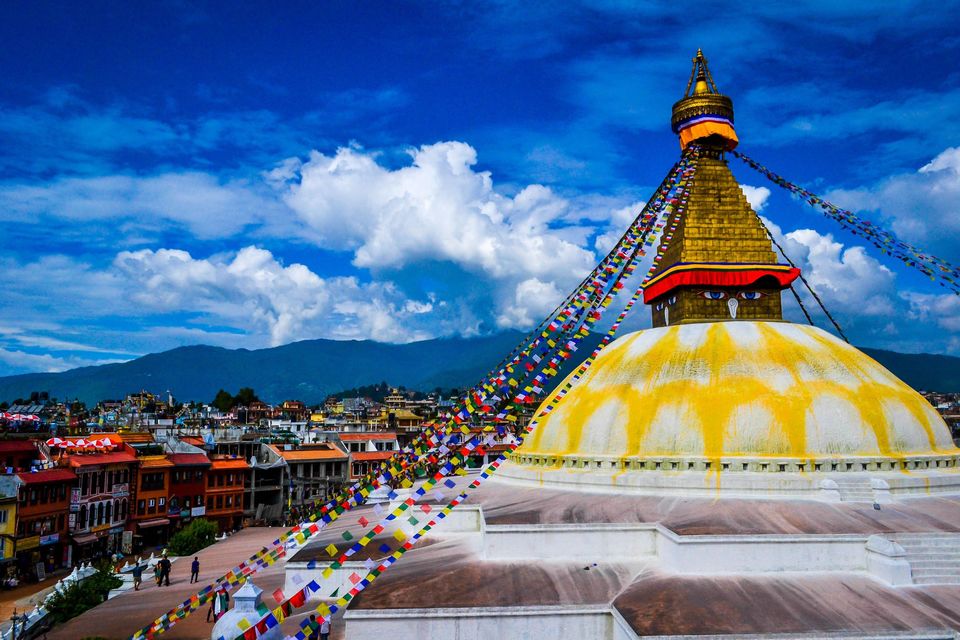 Nepal is sometimes bypassed by travelers because they figure it's an extension of India; it's not. Nepal has a beautiful, fascinating, long history. The Nepalese are incredibly friendly and fun — learn a bit of Nepali and they will love you for it. Nepal is a mecca for outdoorsy type travelers because of the Himalayan mountains that offer up some of the best trekking opportunities in Asia. In fact, Nepal boasts eight of the 10 highest peaks in the world. The country is generally safe (check out the political situation with the Maoists, it can change rapidly) and Nepal attracts both outdoorsy types and volunteers in equal measure. The power situation makes working remotely from Nepal tricky (there can be as few as eight hours of power every day).
I loved visiting Nepal and I loved learning about culture and language. I highly recommend a visit.
The Fast Facts About Nepal Travel
Currency: Nepalese Rupee (NPR) (current exchange rate)

Primary Airports: Kathmandu's Tribhuvan International Airport (KTM)
Internet Situation: Kathmandu and Pokhara have extensive access to internet shops filled with computers. There are also restaurants and cafes in both of these primary cities that offer free WiFi. The internet is decent in both of these very tourist-heavy cities. You can do most anything you need to on the internet, uploading information, photos, emails. Video calls likely only in the bigger cities. Outside of Pokhara and Kathmandu, it's fair to non-existent. Beyond the internet, it's the lack of consistent power that will foil your plans. You have to carefully plan your internet time if you're running a business, you will surely want to buy a SIM with data as a backup.
Local SIM: Travelers can easily purchase a SIM card as well as data. And it's quite affordable. Read this SIM card guide for tips on how to get one, how to top up, and what that whole process will look like.
Visas: Nepal issues visas on arrival for citizens of most countries. These can be purchased for 15, 30, or 90 days and range from $25 to $100. Check your visa requirements here. You must bring a passport-sized photo, or stand in line and pay for one when you arrive. Volunteers technically require a visa arranged by the place they are working with as volunteering on a tourist visa is expressly forbidden, though harder for them to enforce.
Festivals of Note: Phalgun Festivals, Kathmandu (Feb/March). Dashain, country-wide (September/October). Indra Jatra, Kathmandu (September).
Budget: Nepal is very budget-friendly and cheap to travel. Hiking and trekking will add some expenses, but even those are reasonable. A solo traveler can anticipate rock-bottom budget of $15 (Rs.974)per day if traveling around. If you're volunteering some daily rates are in the $10-15(Rs 600-900) per day range to cover food and board. A little extra budget goes a long way here and you can upgrade to nice digs and eat decent food on just $30 (Rs.2000)per day per person when you are not trekking. Once you add in trekking fees, that gets a bit more.
When to Go: You'll need to plan your visit around your planned activities. If you're hiking, the trails are closed during monsoon season, which runs from June through August. Trekking season is September through May. Autumn and spring are beautiful; lush and green in the fall and flowering and cool in the spring. Winter can be chilly at altitude, but is pleasant in the Kathmandu Valley.
Transportation: Transportation between cities is easy to organize and takes the form of buses. If you're faint of heart, don't watch as the buses careen around curves and the rusting carcasses of other buses dot the bottom of the hillsides. The buses are the main form of transportation, but Nepal has serious infrastructure issues so be careful. But, the buses are effective and they're virtually the only budget option. In more recent years, there has been a rise in micro-buses of 10-12 people — a bit more but likely a bit safer. If you're in a group, it's fairly affordable to hire a private driver or taxi for longer distances. Bicycle and taxis are great for navigating around Kathmandu.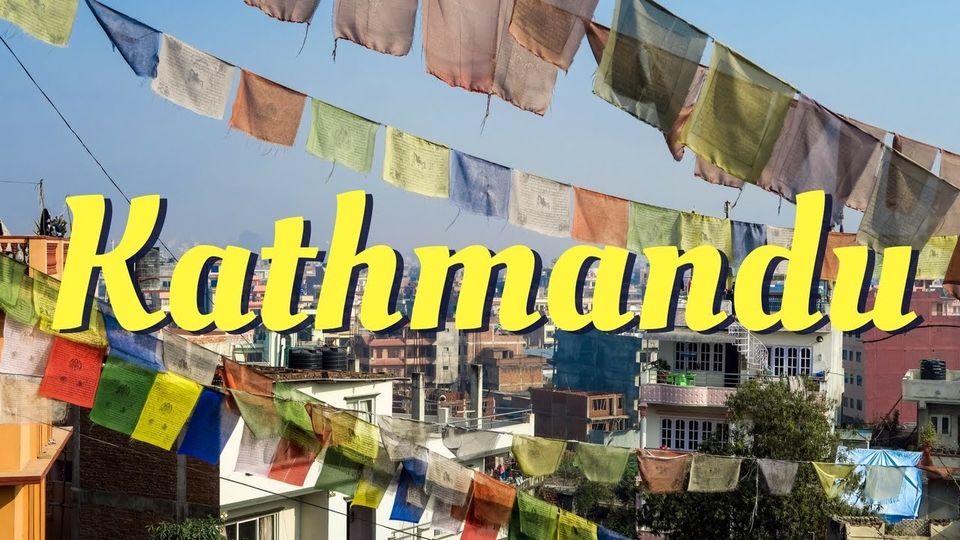 Pokhara is a complete 180 from Kathmandu's backpacker district, Thamel. Pokhara's streets are wide and relaxed. Fewer shops are stacked on top of each other. This is the starting point for most treks in Nepal, and is the starting for all of the Annapurna treks. You take the all-day bus from Kathmandu, or book a mini-bus at one of the tourist agencies in Kathmandu. And since Pokhara is built up around the trekking business, you can find everything you need for a trek.
Also, there's a large Tibetan community in Pokhara operating the tourist shops — dig around and you can find neat and unique souvenirs to ship home!
Things to Do
Trek the Annapurna Circuit. Most people come to Pokhara to begin their treks around the Annapurna Circuit. Treks can vary in length from several days (like my Poon Hill trek) to several weeks (Annapurna Base Camp) — and everything in between. I recommend organizing through the Noble Inn guesthouse, they're wonderful. But there are dozens of reputable companies, just ask questions and outline who's paying for food, porter costs, accommodation, etc. And if you're solo and need trekking partners a handful of sites offer this matching service, Trek Booking being one option.
Kayak, rafting, boating. Pokhara is surrounded by lakes and rivers with grade 4 and 5 rapids. For adventure, try the rapids. Try boating for a more relaxing day though, you can rent it for a couple hours, fish, and swim in the lake.
Take a Vipassana Meditation Course: Perhaps single hardest thing I've accomplished is completing this 10 day silent meditation course. There is a Vipassana center near Pokhara in a gorgeous spot overlooking Begnas Lake.
Paragliding: On a clear day this would be simply stunning. I was too chicken to try, but the views from ground are stunning, so consider this a more bird's-eye view of the Himalayas.
Places to Eat and Sleep
Hotel Noble Inn. Family run and very clean, they were affordable and so very, very friendly. We booked our trek through them, they arranged it all and everything went flawlessly. It's so much more than staying in a hotel, stay for a while and you're welcomed to share stories and laughter too. It's also centrally located and close to internet and great eats.
Hotel Crystal Palace. Located in the Phewa Lake area, this place has wifi, pretty views, and a bit of everything for a comfortable stay. It's mid-range pricing and conveniently located.
New Pokhara Lodge. Just a tiny bit outside of town but still walkable to the tourist spots and restaurants. A lovely vibe at this budget option with wifi and all amenities you could need.
Punjabi Restaurant. Seriously tasty Indian food. There are surprisingly few Indian eats in Nepal, so this one was a welcomed find – I ate there daily.
German Bakery. Popular and for a reason, though it's hardly a hidden spot, the Western-style baked goods can act as some comfort food if you need it.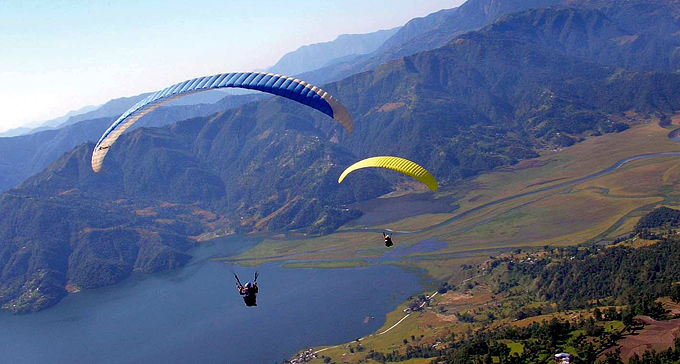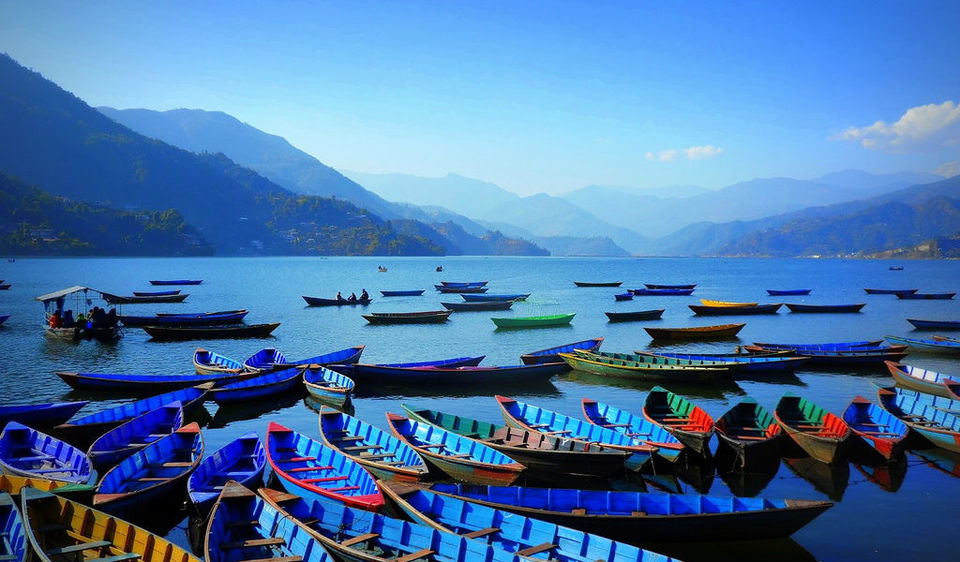 Kathmandu is huge. It's bigger than you might assume, but it's still very navigable. Even better, it has the neatest Hindu and Buddhist temples I've ever seen. In the wake of the earthquake, some of these were destroyed. But not all, there is still much that is left and much to learn from the destruction as well. There is a lot to do in the city. The backpacker and tourist section of Kathmandu, Thamel, is a beehive of activity and amenities built for the Westerners. Though Pokhara is the main spot for Annapurna circuit treks, Kathmandu is the starting point for Everest Base Camp, as well as a lot of the volunteer opportunities in the country.
Things To Do
Temples and holy sites are rampant in Kathmandu and date back to some of the oldest Buddhist and Hindu temples in the world. No matter how "templed-out" you might be when you land in Kathmandu, you simply have to visit each of these four major sites – all different and all intriguing.
Hanuman Dhoka, aka Durbar Square.A UNESCO site, this series of temples and buildings was once used by royalty, the really fascinating part of the square are the elaborately carved doors to where the Kumari Ghar lives. The Kumari Ghar is a living goddess and it's worth some research to see if you'll be in Kathmandu during one of her handful of appearances (and check the recommended reads above to learn more about her). I loved visiting this site; bring lunch and sit on the steps like locals and watch the pigeons, people, and sadhus wander.
Chandragiri hills.Start out as early as possible for incredible views from Annapurna all the way to Everest. A fairly easy walk leads you back down to the valley in some three to four hours. Bring food and water if you choose to walk down, there are no facilities whatsoever.
Swayambhunath, aka Monkey Temple. There are literally hundreds of monkeys here. The are tons of statues to the various gods, including monkey god Hanuman. Worth a visit on the day you do the other popular stupas and temples.
Boudhanath. A UNESCO site and most likely the largest Stupa in the world. Consider this the mac-daddy of all Buddhist sites. It's huge and bustling with activity all day long.
Pashupatinath Temple. This is a sacred site for the Hindu and as a Westerner you can look at the temple from the other side of the river. Also a UNESCO site, you can watch from above as they regularly perform ritual cremations in the ghats.
Consider an off-the-beaten path trek. This great piece looks at the quiet nature awaiting those visiting the trails less taken.
Places to Eat and Sleep
No budget recommendations, they were all pretty lousy cleanliness wise, but cheap. If you cab into Thamel from the airport (walk from bus station) then you can look around. There are tons of options for every budget.
Helena's Rooftop Restaurant. Beautiful views over Thamel and the city. The breakfast is pretty tasty (they make the claim it's the best in Kathmandu which might be a bit much) and the set priced meals and breakfasts make it easy to know what you're going to pay.
OR2K. They have wifi and a Middle Eastern/Western menu — pricier than local foods but breezy restaurant area with trendy/hippy vibe. I went for the wifi really, since that can be tricky to find at the guesthouses.
ZAIKA Nepali Cuisine. The momos are delicious, food is reasonably priced, and the restaurant is never too touristy even though it's in Thamel (which is a real feat to maintain the relaxing environment!). It can be tricky to find, so follow the directions on the site and enjoy. And know that it's a relaxed vibe during the day, and pumps music during the evening.
Stay in a nice spot. Consider Hotel Mums Home on a budget, Hotel Tibet for midrange, and Hotel Yak & Yeti for a nice place from which to organize your search.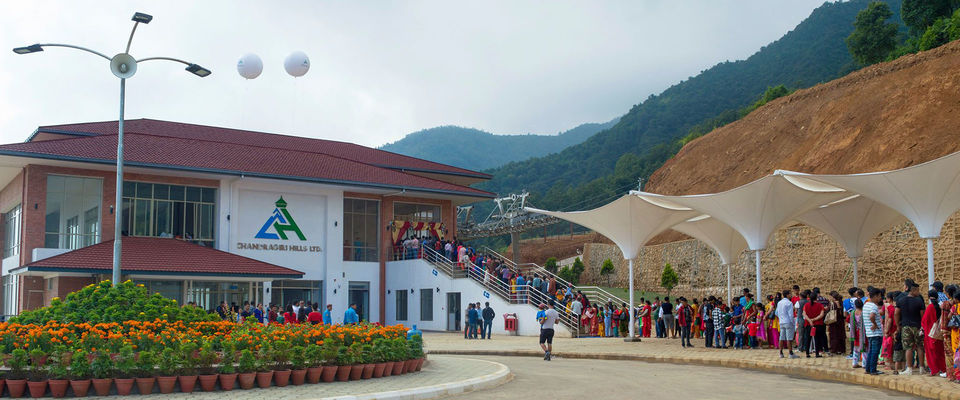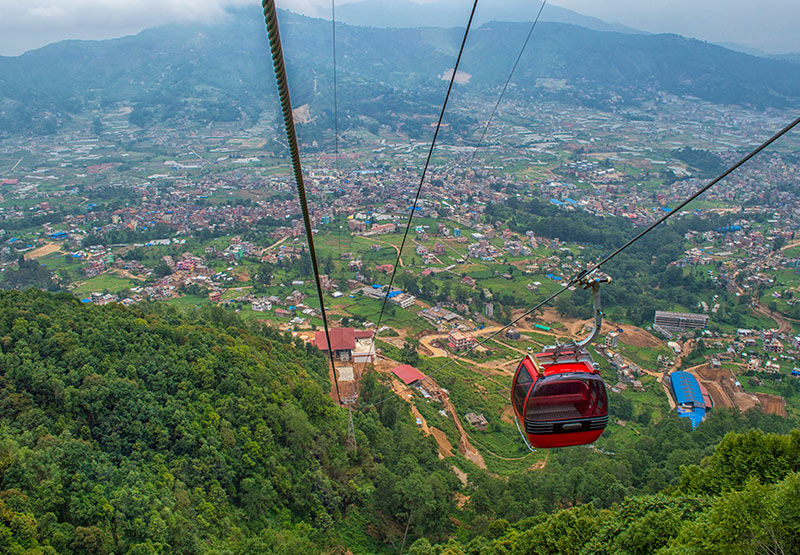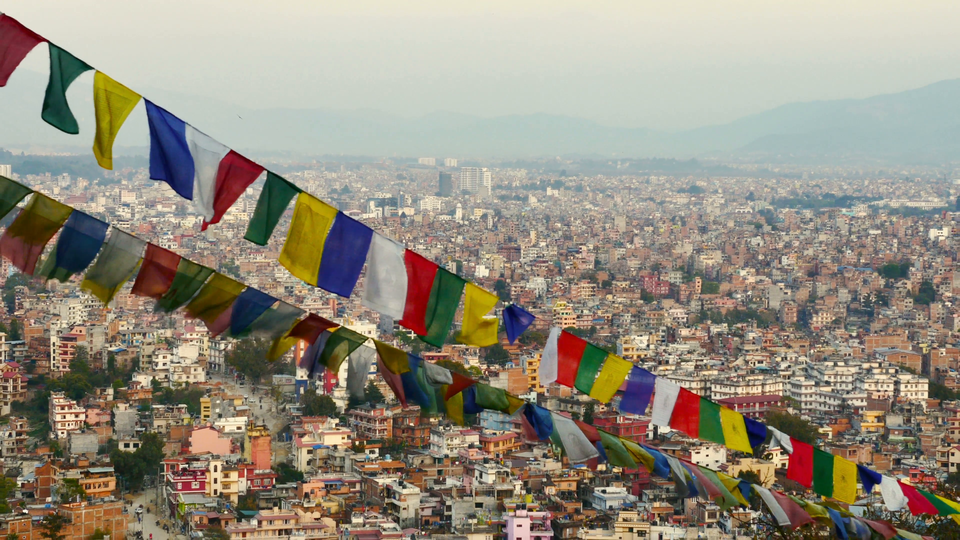 Frequent Searches Leading To This Page:-
Nepal is real heaven near India, total number of temples in Nepal, pashupatinath mandir nepal history in hindi, kathmandu temples pictures