Should you visit Nepal? I would say it is an under-rated destination, especially by Indians, the simple reason being, bohot paas hai yaar! There were a lot of reasons for me to choose it for a holiday, like, its home to Mt. Everest, Dr. Strange was here, its cheap and its so near.
Also, Dushehra a.k.a. Dashain in Nepali is a big festival celebrated across the country. which I got a chance to see. They behead a goat, decorate the head, and such decorated goat heads are a very important component of Dashain rituals.
So, we had taken an early morning flight from New Delhi to Kathmandu (Tribhuvan Int'l Airport) which took us about 2 hrs to reach. Few things to keep in mind while travelling to Nepal are:
1. Try taking a flight during daytime, because you will get to see amazing aerial view of snow-capped peaks.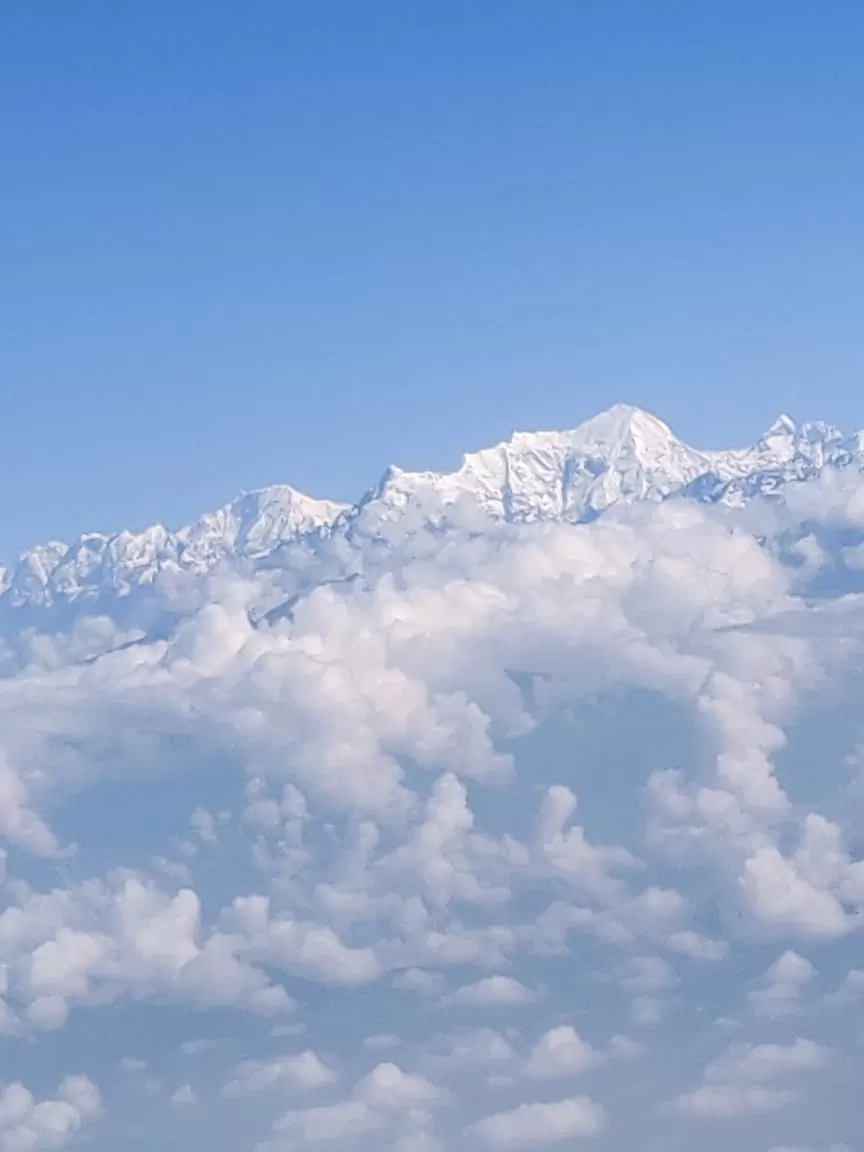 So we had 3 days in hand & we decided to first get some breakfast and look for a hotel. We took a pre-paid taxi from the airport to Thamel, which is the cultural district of Kathmandu. We had a scrumptious breakfast at one of the many Himalayan Java Coffee outlets spread across Nepal and planned our next move. We selected a few hotels through online platforms in and around Thamel and walked around to check them before finalizing. We chose a fine boutique hotel and let me tell you, you can easily crack a good deal in Thamel if you negotiate properly & politely. Half a day had gone by and we decided to start with our local sightseeing.
Thamel: Thamel itself is a paradise for culture lovers. It has a large number of shops, eateries, lodges, and even road-side stalls. The streets are narrow and winding, decorated here & there with lots of attractive shops. You will find art shops, clothes, gems, jewelry, woolens, supermarkets, bakeries, liquor and what not! The whole area is speckled with beautiful Hindu & Buddhist temples with carvings, coloured idols and chants.
Boudhanath Stupa: Pictures don't do justice to the beauty and atmosphere of this place. The Stupa is huge (one of Nepal's biggest) and is located in a circular compound. The entrance is through a busy lane followed by a narrow alley and then you get astonished to see so much open space!! It was a pleasant breezy evening, and we spent time going around the stupa, reading about significance of the eye, the thirteen steps and the dome. There are a few monasteries situated around the stupa which can be visited and information about these is provided in an information booklet with the tickets. The stupa is also surrounded by a several artifact shops & cafes. We ended our day by having momos (which were one of the best I have ever had) on one of the rooftop cafes and watching the night-lights on the stupa.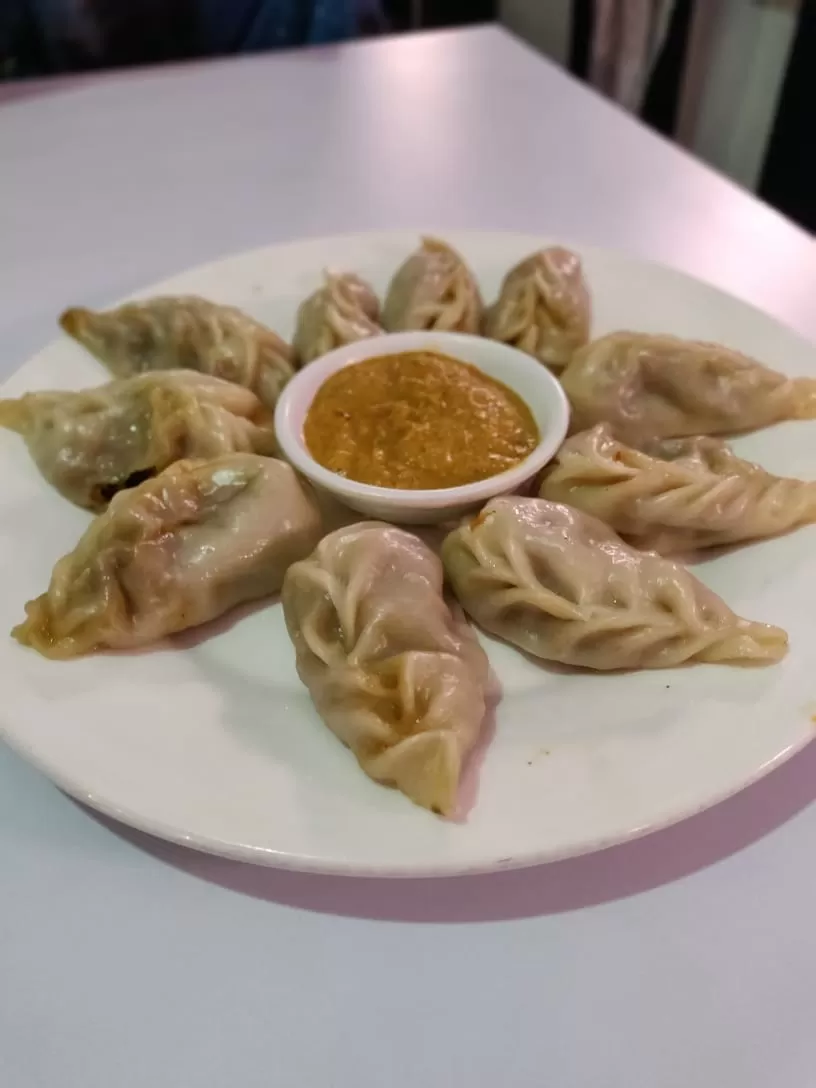 Among stay options in Bhaktapur I would recommend the peacock guest house which is housed in a beautiful old building, owned by this warm couple. They have a cafe and a small shop in the courtyard, and rooms upstairs. They also have a small collection of local books and serve delicious coffee.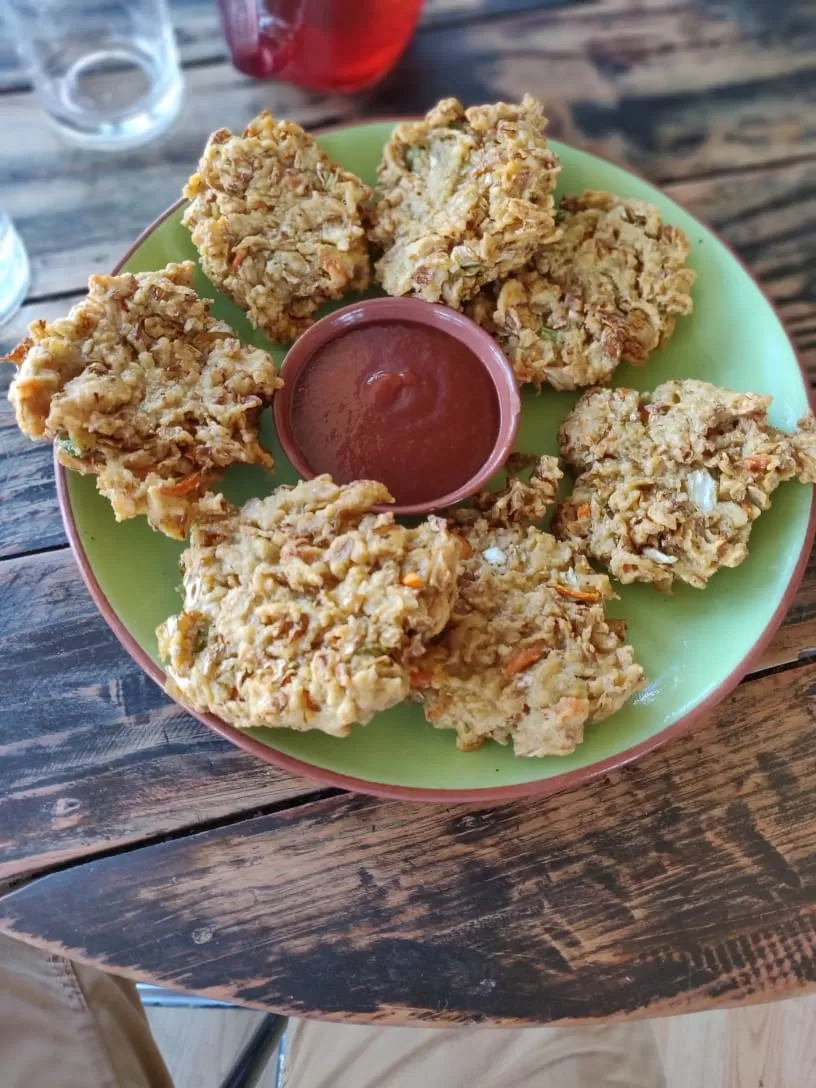 Nagarkot:
Nagarkot is situated at a higher altitude and therefore was much chillier than Kathmandu or Bhaktapur. We woke up early to watch the sunrise from the Nagarkot view Tower, which was around 3.5 Kms from our hotel. We hiked through the lush green forest road with cool breeze flowing around us. It is an uphill hike and you may want to carry some water with you. The road is motorable, so you can even take a cab to the view tower. The sunrise, was breath-takingly beautiful with a full view of the Himalayan range and snow capped peaks.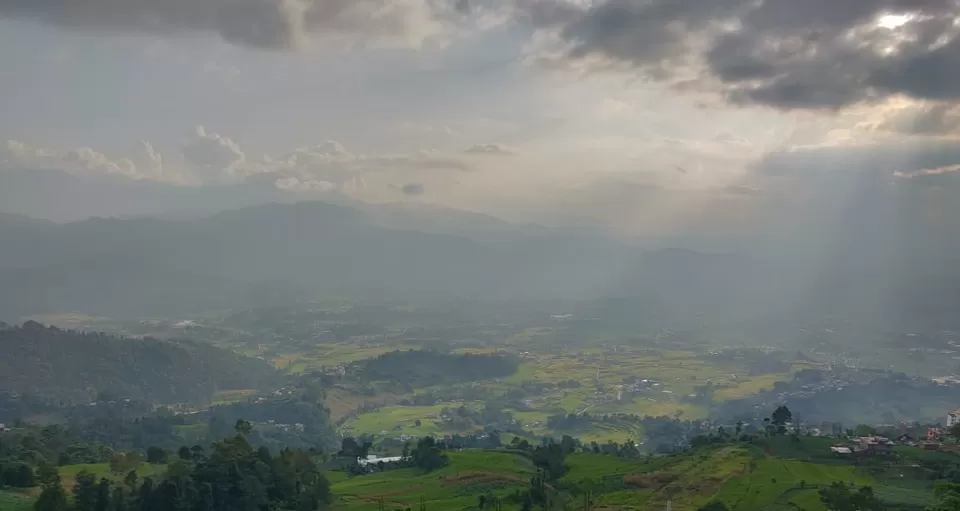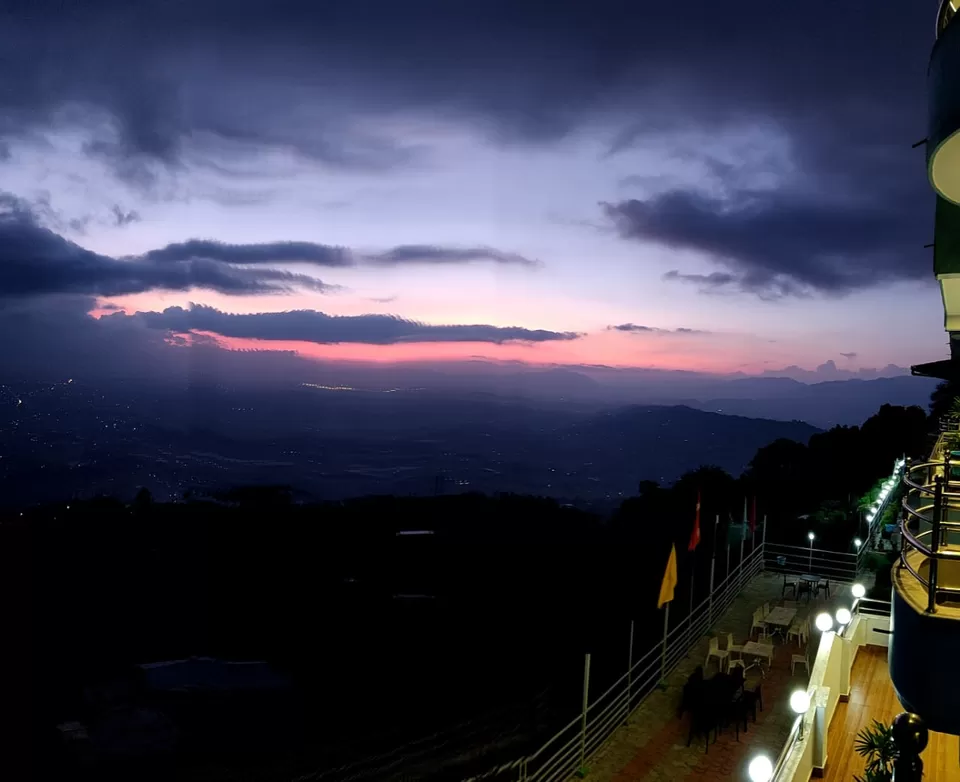 For dinner, we chose Rosemary Kitchen & Coffee Shop which served us one of the best grilled chicken & wine I had in a long time. It was the best ending to a day filled with walking for more than 10 Kms.
On our last day in Kathmandu, we had some time before we had to leave for the airport. So we decided to go on an accelerated shopping spree and a quick visit to the Swayambhu Stupa (Monkey Temple). We walked to the stupa from Thamel through narrow residential lanes. The Swayambhu Stupa is situated on the top of a hill and is one of the holiest and busiest stupas in Nepal. There are beautiful sculptures on the steps leading to the stupa and a lottt of monkeys! Here also, you can find a lot of artifacts if you have the time. The view from the top is pretty good and you can spend around 2 hrs here.
Finally, we headed back to pick up our luggage and then to the airport. Here is a list of things I recommend you shop from Nepal: Thangka Painting, Cute felt hanging decor, Singing bowls, Shawls, Pottery from Bhaktapur, Masks, tea/coffee and ofcourse, Fridge Magnets!
Bhaktapur:
A small town close to Kathmandu, it is a completely mesmerizing place. You feel like you have traveled back in time, surrounded by innumerable temples and old architecture. However, the most fascinating aspect is the western influence on food in the area. You can find European cafes at every nook & corner serving amazing coffees and all the more amazing food. Bhaktapur is always filled with tourists from all corners of the world and it may take you a whole day to properly visit and admire the Durbar square, temples, ponds and art of Bhaktapur. A night stay can also be planned in the Heritage city as it has a large number of lodges & guest houses, though there is a different entry pass for longer stay periods. Bhaktapur also houses a pottery industry, and you can pick up some really pretty artifacts for souvenirs & personal use. We had a meal at the pottery cafe, from where you get to see a very beautiful angle of the heritage city.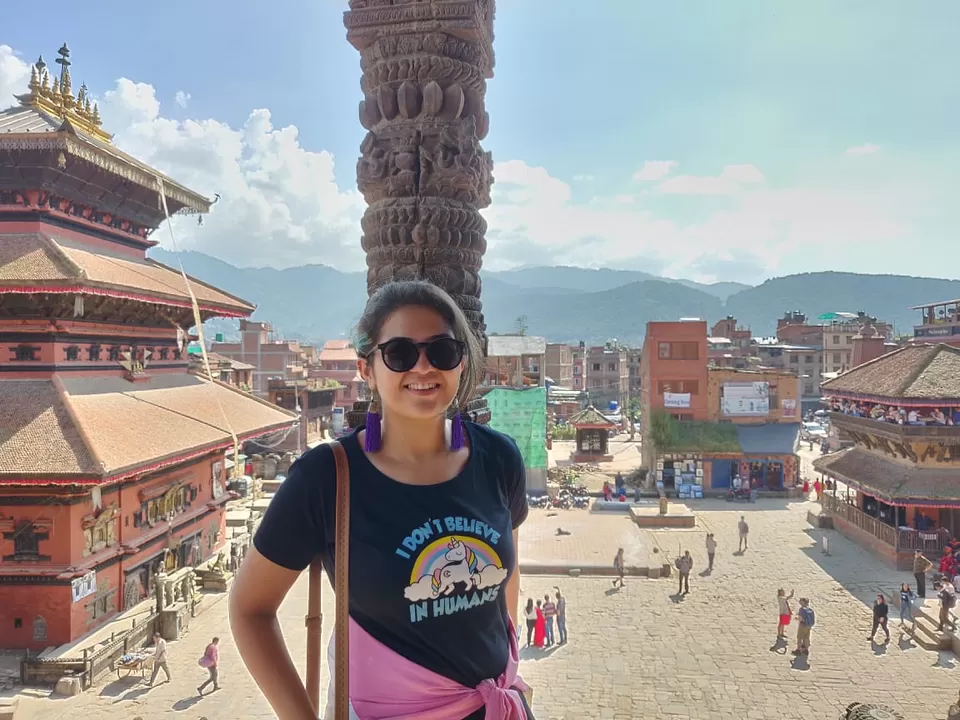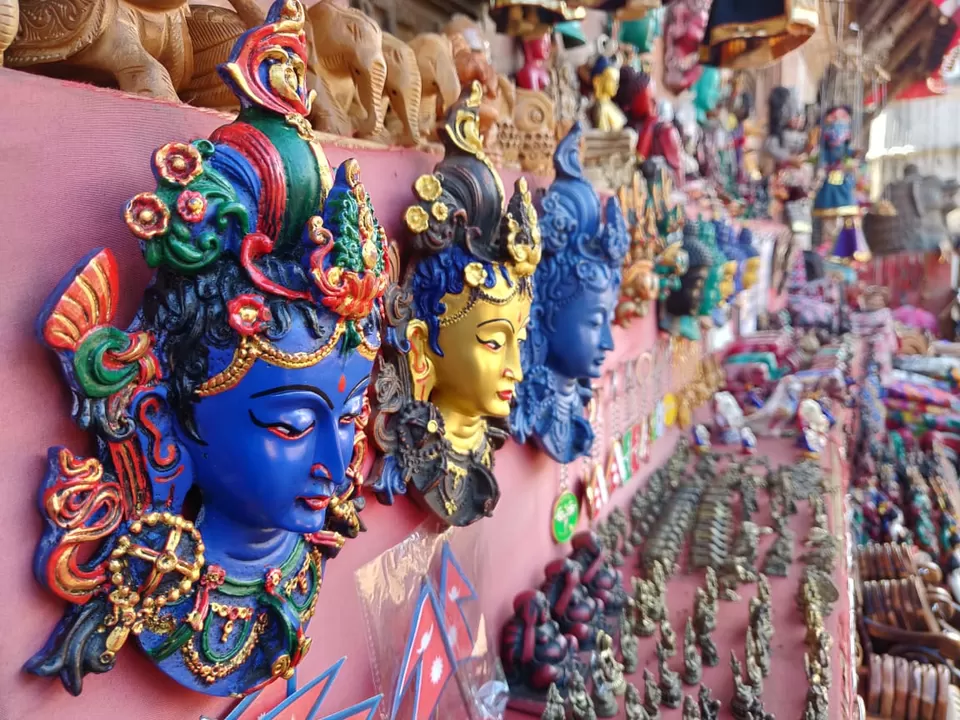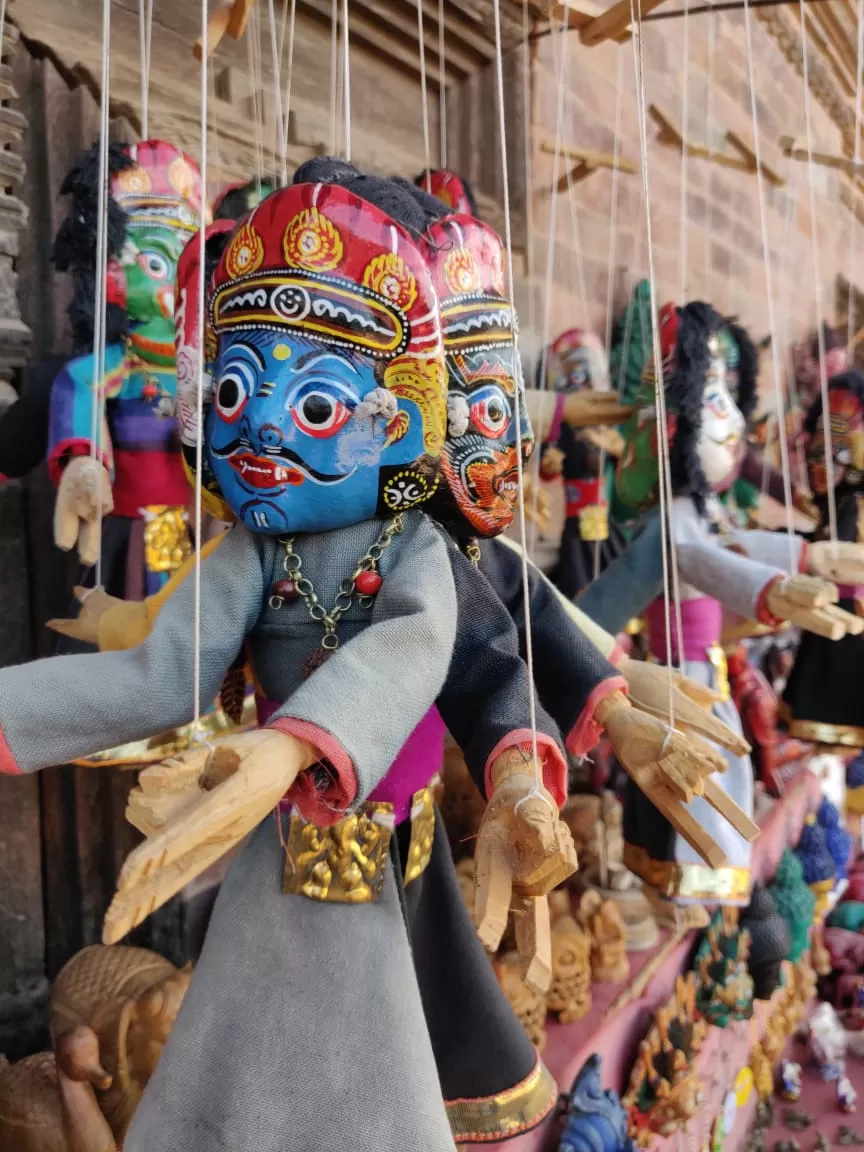 2. Indians do not need visa for Nepal till date, and there is a separate immigration counter for Indians which you may need to find to speed up your process.
3. As we were reaching Nepal in holiday season, there was a huge rush at the airport of natives coming back home from all across the globe. It took us 1.5 hrs just to collect our baggage.
4. You will definitely need connectivity & internet once you reach Kathmandu. There are telecom shops just as you exit from the airport and you can purchase sims for around 500 NPR. All you need to provide is a valid photo Id.
5. Although Indian Currency (abbreviated as IC in Nepal) works at most places in Nepal, its better to have some Nepali currency at hand. I did not find any option at the Delhi airport, but Kathmandu Airport & Thamel both have exchange options.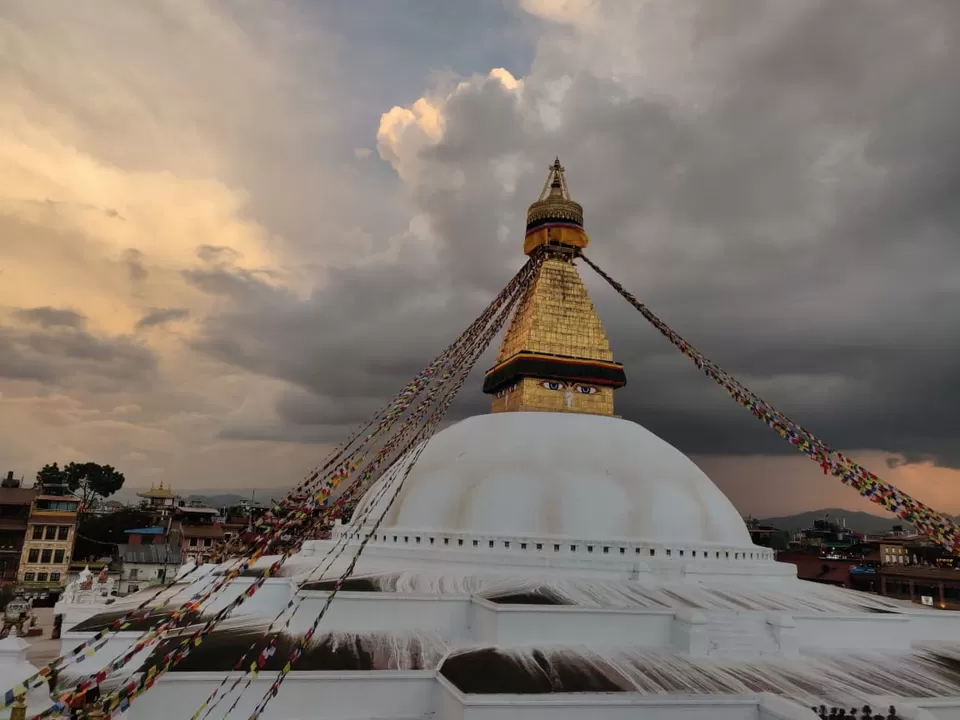 On our second day in Nepal, we planned to going to Bhaktapur by local buses. Dashain festival being round the corner, we were advised by locals that we may not get many transport options. Surprisingly, we found plenty of buses from the bus depot near Thamel and reached in 45 mins. With the help of locals in the bus, we got down on outskirts of the Bhaktapur heritage city which is also an UNESCO World Heritage Site. I must say, Nepali people are mostly friendly and helpful.
From Bhaktapur, we continued our journey in the early evening hours to Nagarkot, where we had decided to stay for the night. Nagarkot is known for its beautiful sunrise views and we were able to also witness a serene sunset from our hotel. We could not find any local buses plying between Bhaktapur & our hotel in Nagarkot, so we decided to get a pick-up arranged from the hotel.
We started our journey back to Kathmandu and visited the Patan Durbar Square & Kathmandu Durbar Square. To choose from the two, I would definitely prefer Patan Durbar Square simply because of its layout and cleanliness. There is an altogether different vibe in these areas after the sun sets. You can gorge on local delicacies and teas, the temples are lit with diyas and candles and if you are at the right place, at the right time, you may also get to attend some aartis (holy chants).