Navi Mumbai has grown like anything in past 20 years and all the credit goes to CIDCO for maintaining this huge city which is expected to grow even more in stature with the project for new airport finally taking off. Navi Mumbai houses many beautiful places which one can look out for either to drive or to relax or do something offbeat & if one feels like becoming a kid, there is a theme adventure park as well.
One of the best things to do in Navi Mumbai is drive along the Seawoods road aka palm beach road. This is a 20km stretch to and fro which is a nice tarmac, good for driving and then there is the famous Nerul Lake where one can walk alongside the lake boundary and even sit on side walks and enjoy the nature and uninterrupted view of Nerul Skyline. The lake is very picturesque and even more amazing is the view at night. The sidewalk is lit all the way, but if the lights don't work the place comes straight out of horror movie set :)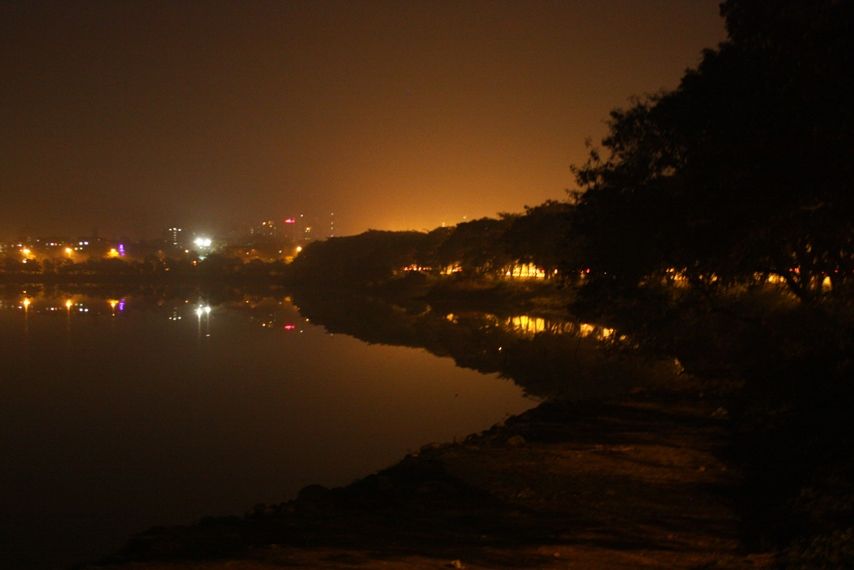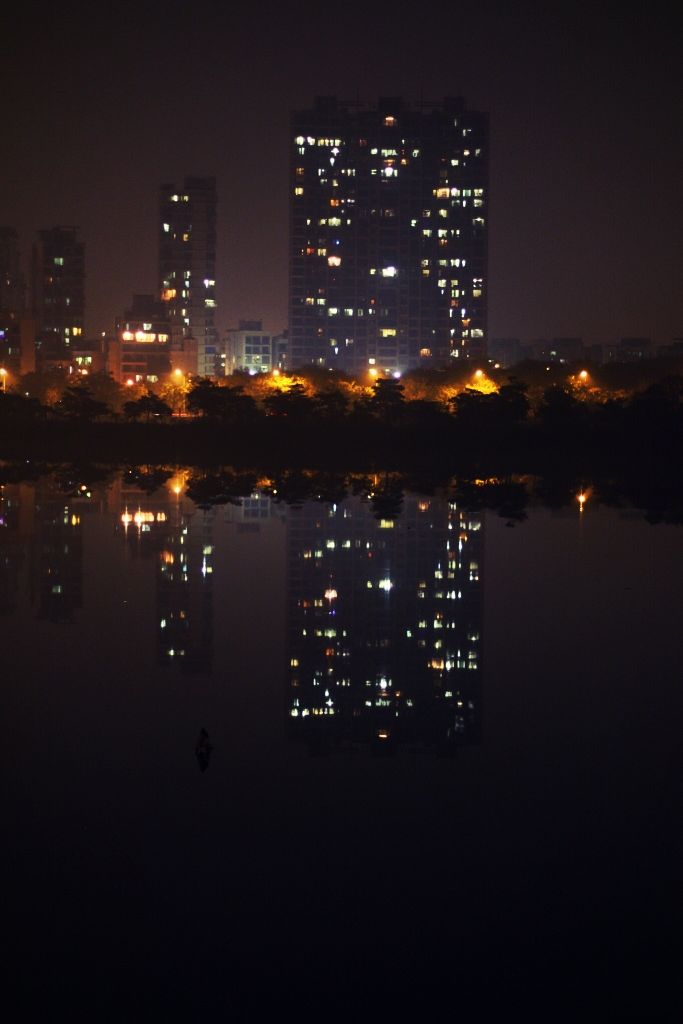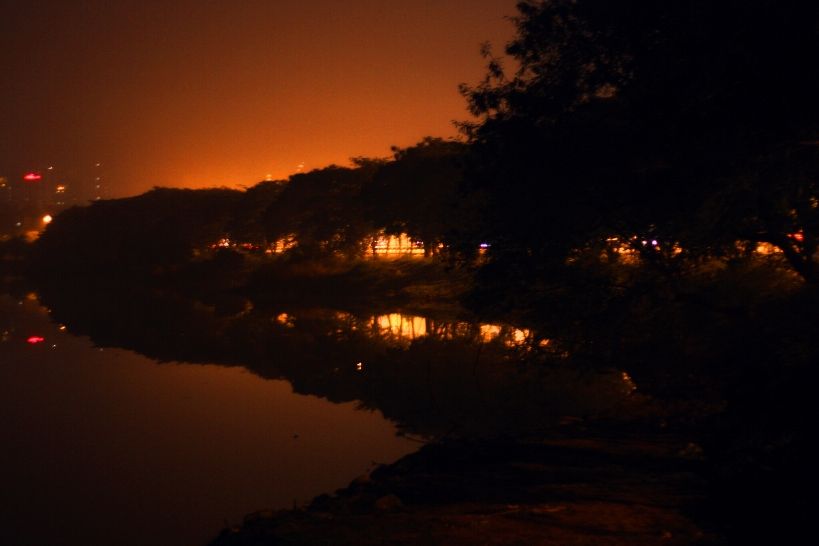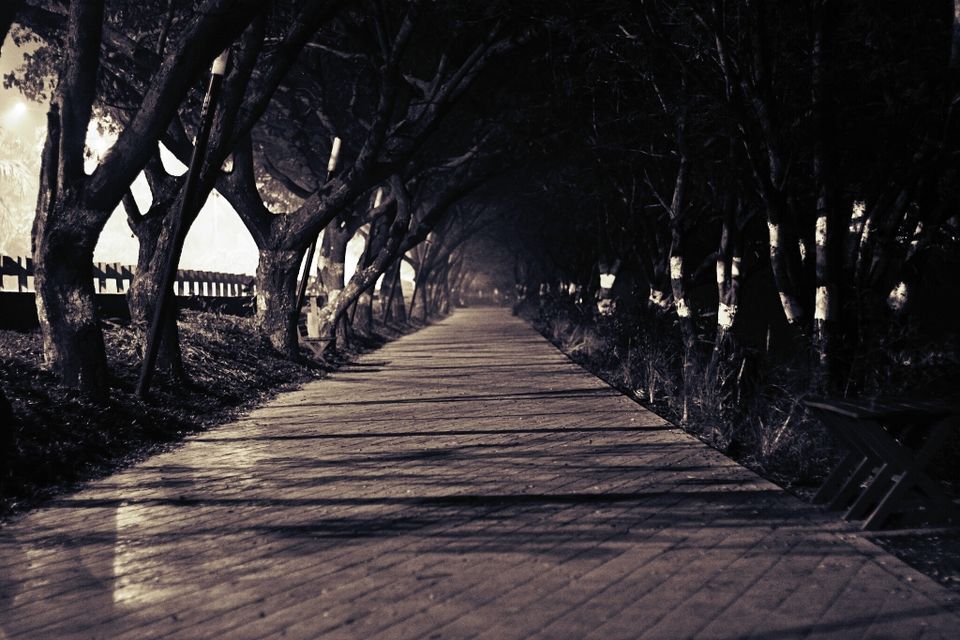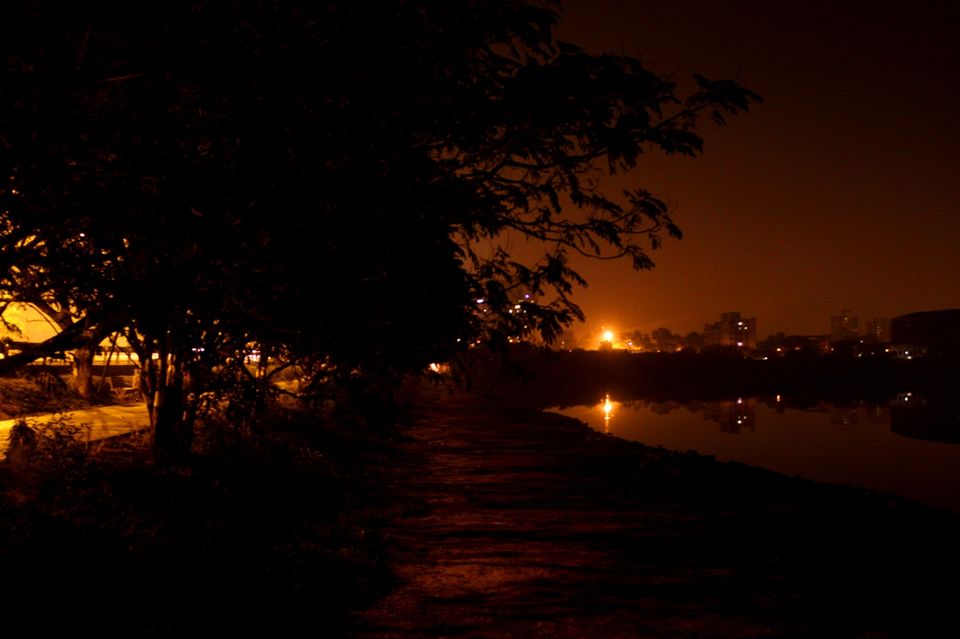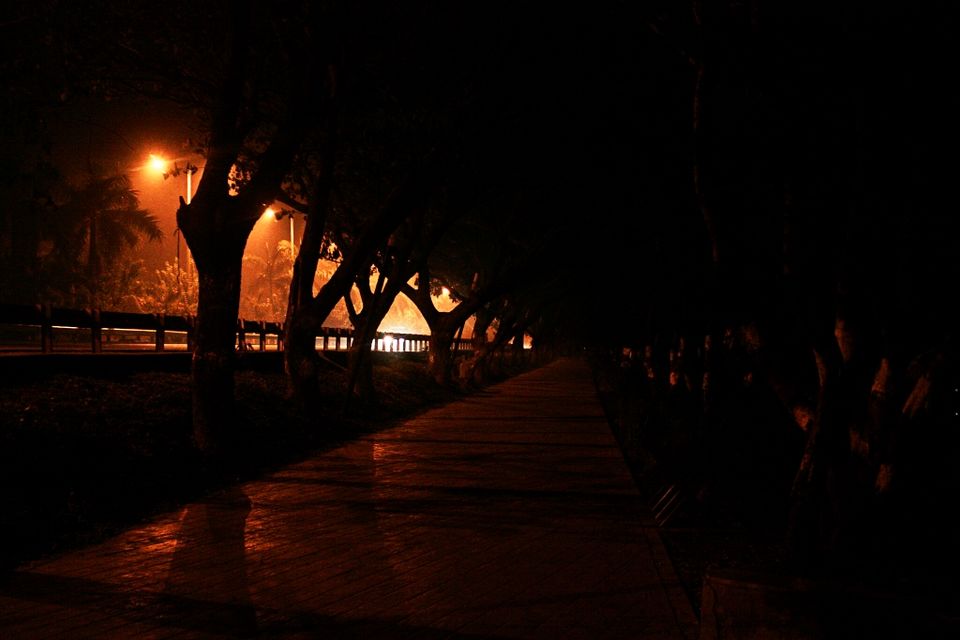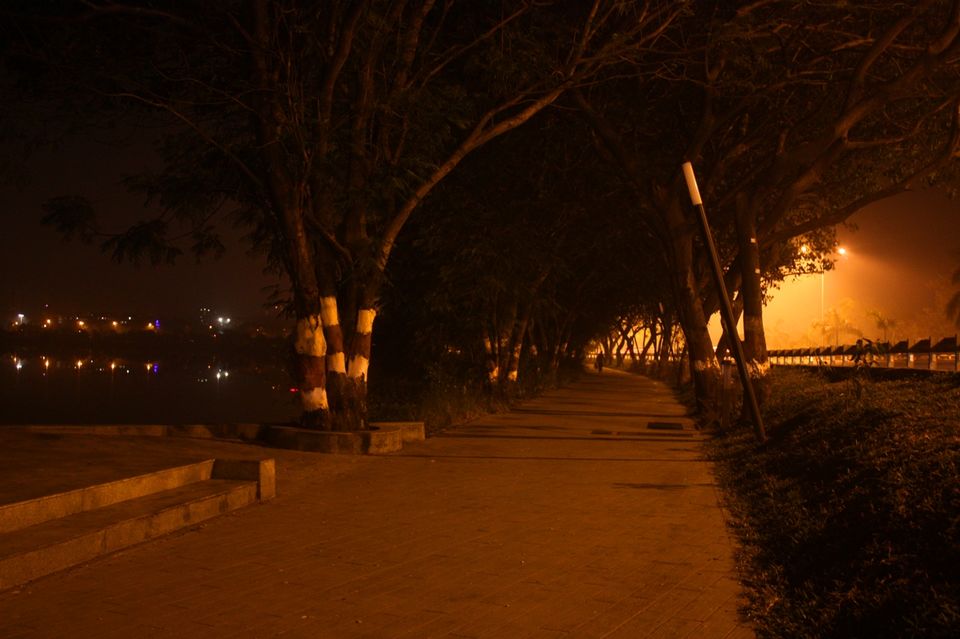 One can spend nice quite time here looking at sky and taking in the fresh breeze. Please do not forget to being mosquito replant if you wish to stay for long
For anyone willing to drive from Mumbai to Palm Beach road, it's a route followed straight through the Sion-Panvel highway from chembur and post vashi station flyover there is a slight left turn which takes you straight to Palm beach road. For people in Navi mumbai this location is iconic in itself and easily accessible.
Cost of trip would vary depending on distance being traversed.
There is nothing to eat near the lake. E toilets are available which are operational 24hrs. 
Please adhere to road safety norms and do not speed on the Palm beach road. Many people are enticed to race their vehicles on this road, it's better to have safety instead of thrill.