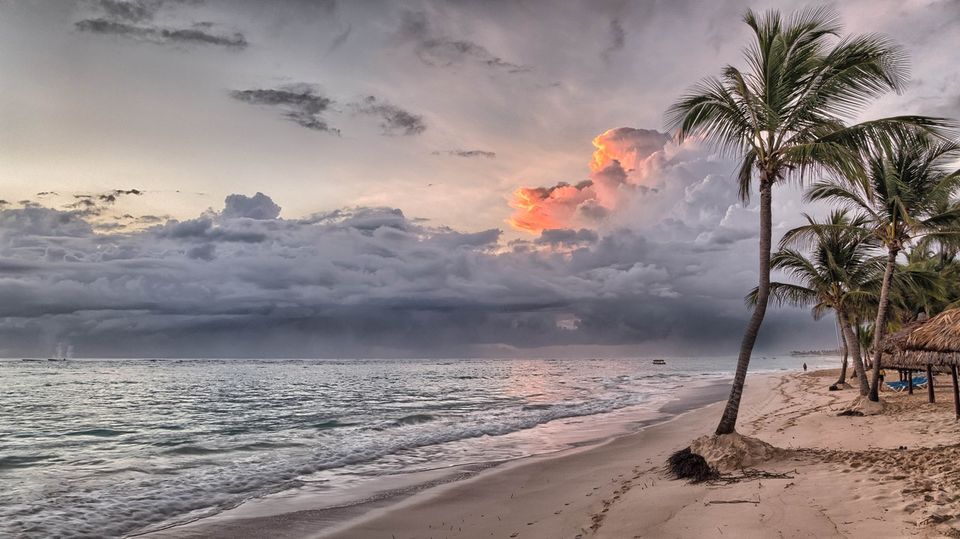 Bachelor trips, birthday celebrations, a family getaway or just another long weekend, Goa holds a significant place in every Mumbaikar's life. Irrespective of what the occasion is, Goa is more often than not the go-to destination for every Mumbai-wallah looking to escape the madness. However, let's face the facts straight up—while Goa can be quite the party destination, it can also be an overcrowded, expensive and overrated affair!
In search of a more peaceful alternative to Goa, I recently planned out a kick ass road trip, driving down Maharashtra's beautiful coastline. Now that I have driven about 500km across four days and explored Maharashtra's best virgin beaches, I can just think of one thing to say when someone mentions Goa—beach please!
The Route
The road trip kicks off from India's commercial capital, Mumbai. On the first day, drive down to Kashid—an offbeat weekend destination every beach bum swears by in Mumbai. After unwinding at Kashid's pristine beaches, drive to a small village in Ratnagiri district, Anjarle. The next morning, head farther south to reach Malgund, a quaint beach village which is far away from the horrors of commercialisation. Finally, for the last leg, drive down do Tarkali next morning, a small town known for its white sands and clear waters.
Here is a suggested route you can take to explore the ultimate hidden gems on Maharashtra's coastline:
Mumbai – Kashid – Anjarle – Malgund – Tarkarli
Itinerary
The itinerary for the road trip is spread across four days:
To kick off the road trip, drive down on the picturesque NH66 from Mumbai to reach the alluring beach town of Kashid. Located in the North Konkan region of Maharashtra, Kashid is a serene and calm getaway destination from Mumbai. Even though more people have started preferring Kashid over other weekend getaways from the city, it still manages to retain its 'offbeat' tag. At its heart, Kashid is still a small and simple beachside Maharashtrian town. One look at the sun-kissed, white, clean sandy beach and you won't be able to stop yourself from falling in love!
Time on the road: 5 hours
Distance: 145km
Top experiences: Take a jungle safari through Phansad Wildlife Sanctuary; witness the historical Portuguese Korlai Fort; visit one of India's biggest marine fortresses. Murud Janjira Fort and go jet skiing on Kashid Beach.
Where to stay: Riverside Farms Kashid and Anandi Villa. For more options, click here.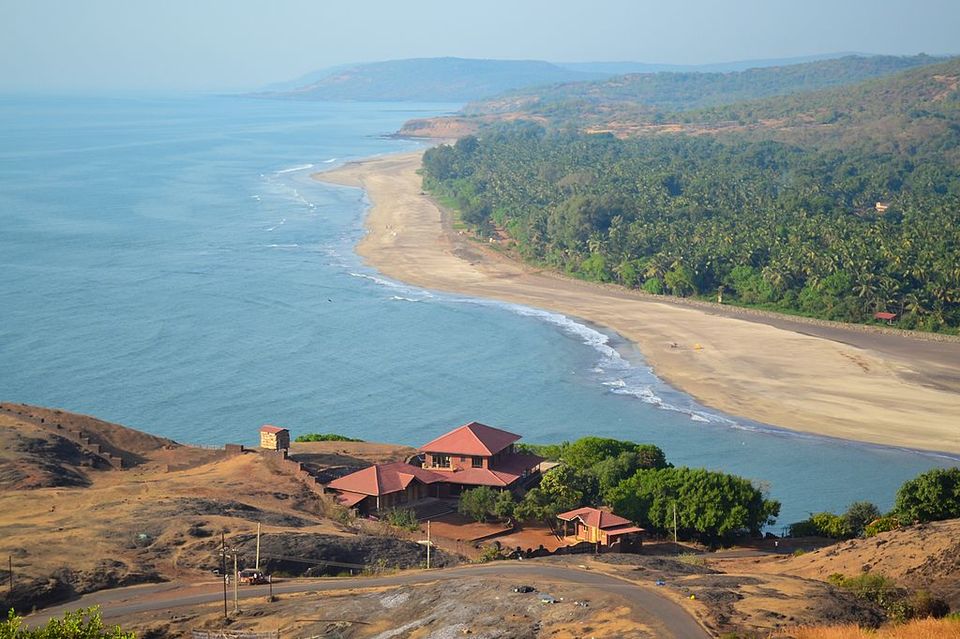 Next up, drive along Maharashtra's beautiful coastline on Revdada - Murud road to reach Anjarle, a small port village best known for its unspoilt virgin beach. The drive from Kashid to Anjarle is undoubtedly the most charming leg of the entire road trip, full of exciting experiences such as taking a beautiful ferry ride on Savitri River. To top that, the very fact that there is extremely limited tourism in Anjarle makes it an ideal destination to spend some time in solace and unwind at the white sand beach surrounded by lush green forests and palm trees.
Time on the road: 4 hour 30 minutes
Distance: 110 km
Top experiences: Offer your prayers at Kadyavarcha Ganpati temple; get an insight into India's history at Suvarnadurg Fort and take an evening walk to witness the sunset at Anjarle Beach.
Where to stay: Exotica Suvarna Samudra and Country Brands Chaitraban Resort. For more options, click here.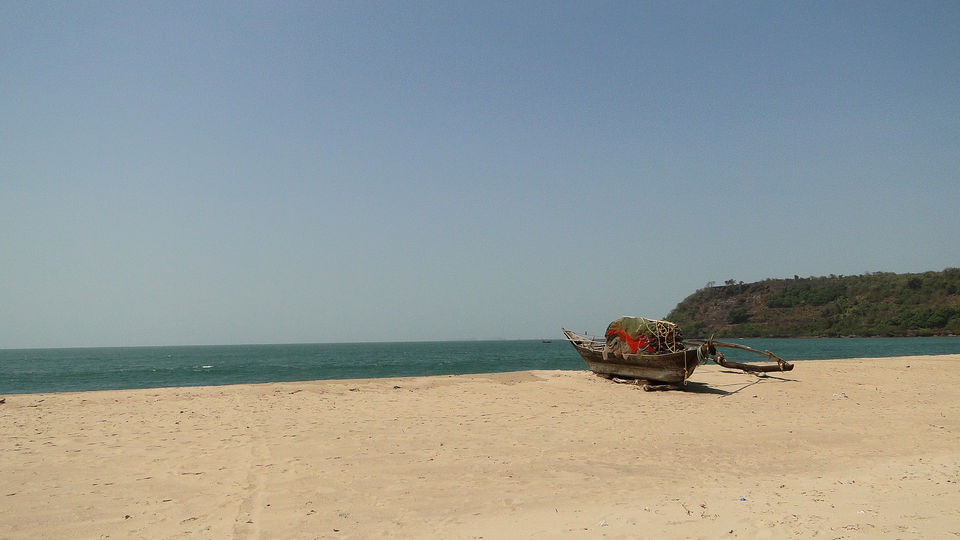 A four hour drive down Maharashtra State Highway 4 will get you to Malgund, the native village of the famous Marathi poet, Kavi Keshavsoot. The village often attracts literary freaks who come to see the famed poet's house and memorial. However, not many know that Malgund also has a tranquil and clean beach that is bound to make beach bums jump up in joy. In stark comparison to the popular Ganpatipule beach which is merely 5km from here, Malgund beach has hardly any signs of commercialisation—it's all about you and nature here.
Time on the road: 4 hours
Distance: 115 km
Top experiences: Learn about the life and times of Indian freedom fighter Lokmanya Tilak at Tilak Ali Museum; try on Ratnagiri's famous mangoes; marvel the expanse of Jaigarh Fort, a 16th century victory fort that spreads across an area of 13 acres and climb up Jaigarh lighthouse for a picture worthy view.
Where to stay: Waves Boutique Hotel and Disha Residency. For more options, click here.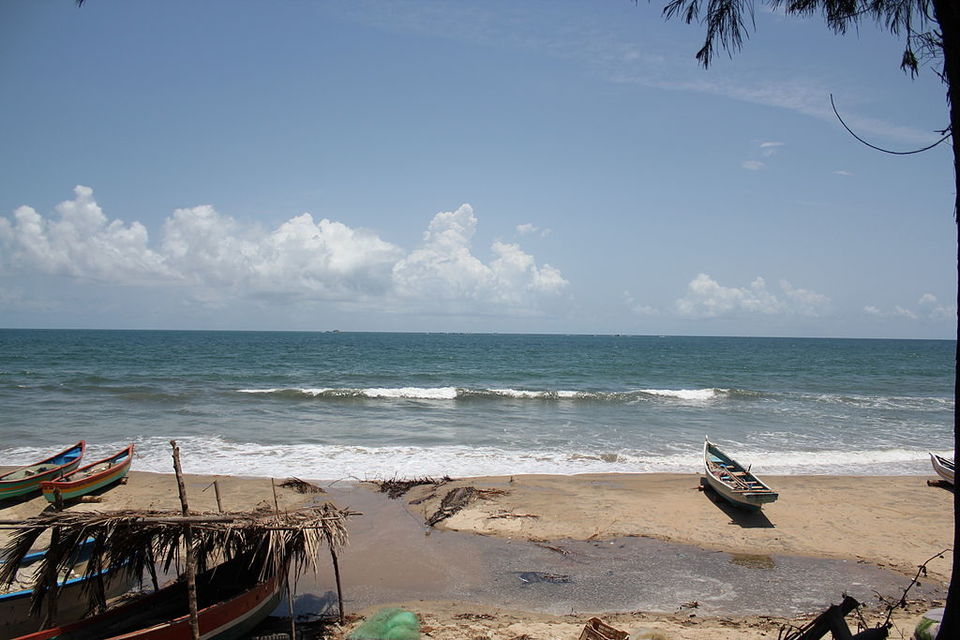 For the last leg of the road trip, drive down on NH66 for four hours to reach Maharashtra's hidden water sports destination, Tarkarli. A village located on the shores of Indian Ocean, Tarkarli houses one of the last beaches in Maharashtra. Just a few kilometres from here, Maharashtra's coastline turns into that of Goa. Tarkarli beach is a classic case of being serene yet happening, making it the perfect place to end a glorious beach holiday.
Time on the road: 5 hours
Distance: 200 km
Top experiences: Visit Bison National Park in Dajipur; try your hands at snorkelling and scuba diving; spend a night in a traditional houseboat and parasail over the pristine waters of Tarkarli.
Where to stay: Tarkarli Beach Homestay and Tarkarli Holiday Homes & Beach Resorts. For more options, click here.
Are you a beach bum? Love taking road trips? Write in here and share everything about your dream beach road trip with the Tripoto Community.
Frequent searches leading to this page:-
best places for road trip in maharashtra, best place for trip in maharashtra, road trip destinations in maharashtra, best long road trips from mumbai, road trip in maharashtra with friends