My travelogues have been quite long and I had thought of creating a shorter version also of each of them being more to the point and informative. So, here I am with my first short version of long story.
This was a small road trip from Mumbai to Goa beginning on Republic Day 2018. The dream road trip for most of us, all the way through western ghats and konkan coasts the trip was a memorable experience.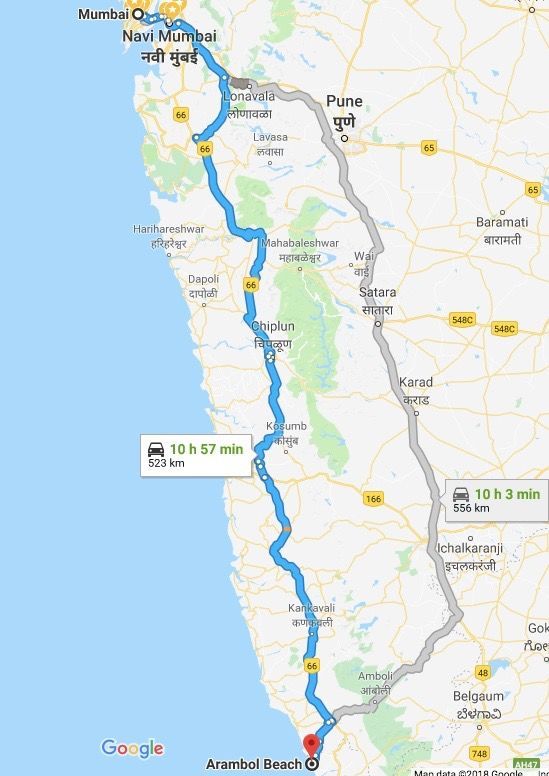 We begun at 9:00 AM from Santa Cruz in our small hatchback and after some 2 hrs we reached Khopoli leaving expressway for NH66. I strongly recommend leaving Mumbai as early in morning as possible to avoid the harsh traffic in city and on highway. Driving along the old Mumbai Goa highway we reached Arambol at around 11:00 PM. The whole drive is a bit tough consisting of curvy roads, some bad patches and lights flashing from other cars in your eyes but at the same time it is a rewarding drive with lush green ghats, mountains and natural beauty all along the way.
Our stay at Arambol was "Rasta Mansion", a small, beautiful and vibrant place. Surrounded by walls covered with graffiti and lights with some mild music we spent rest of our night in and around the hostel they served nice food and drinks. Overall stay was good and comfortable with clean rooms and friendly staff.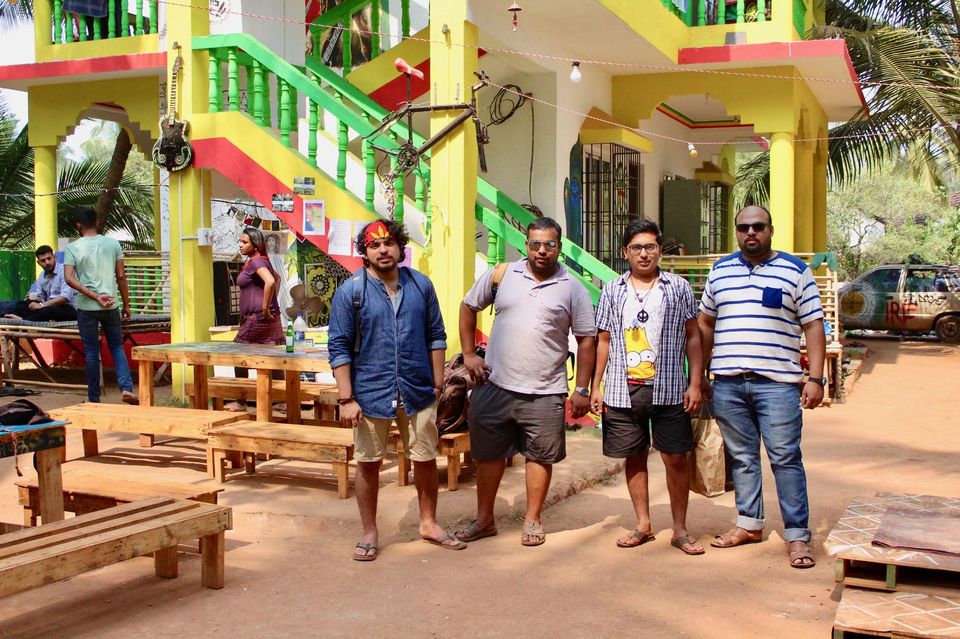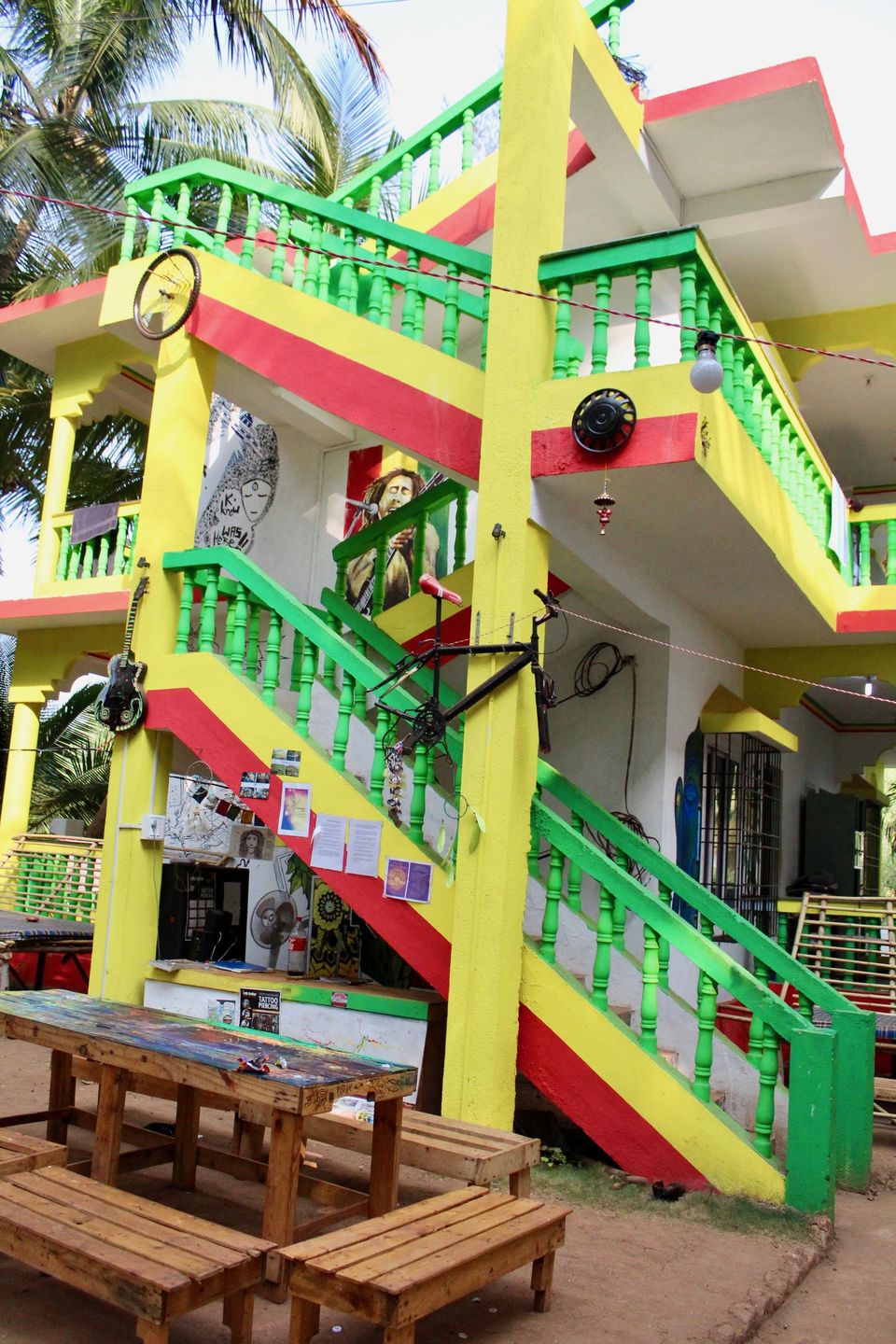 Next morning we visited Arambol beach which was not too far away from the hostel, this is one of the most beautiful beaches in Goa. This place has plenty to offer everyone, a relatively even seashore with clean waters good enough for a swim, a picturesque beach with some rock structures at a far end, beach shacks, huts, a bustling street market, some wonderful restaurants to suffice your food cravings and myriad of other stuff to please a soul.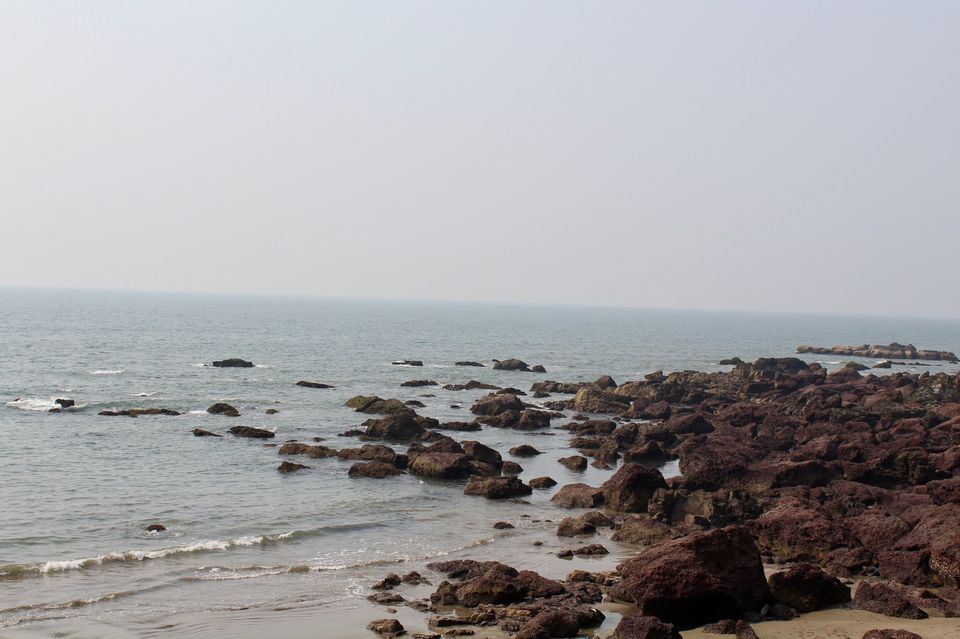 Next we walked to Sweet water lake, it is at one end of arambol beach way through some uphill street full of shops and cafes. Lake is a clean water body surrounded by lush greenery, the lustrous beach at one side while the shady green hill at the other. A nice experience and one may enjoy the place in or around the lake.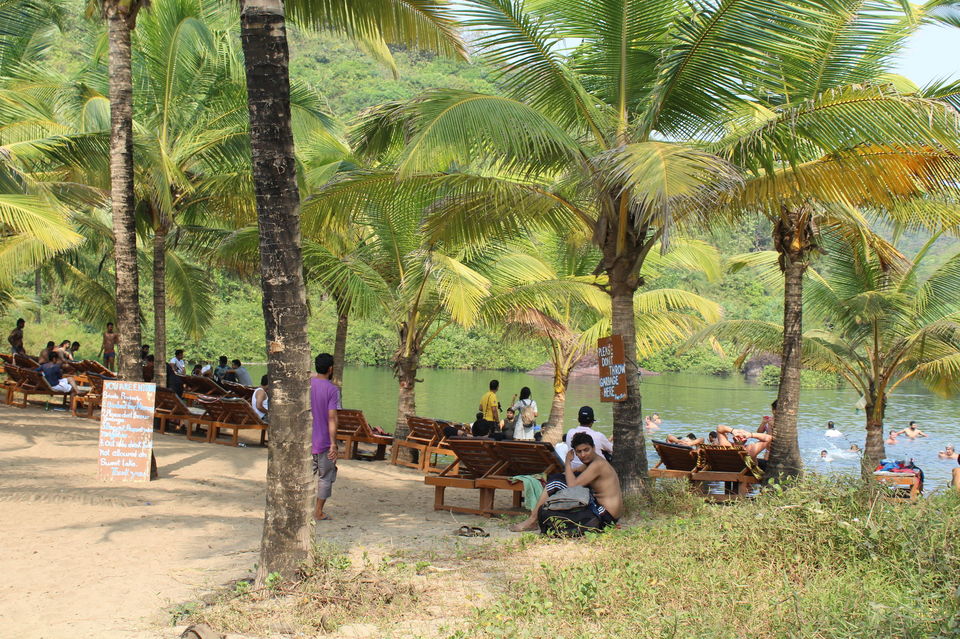 After spending half a day in Arambol we left for South Goa, we bypassed large towns of Panjim and Margao and instead we travelled from Mapusa to Bali via Sinquerim and Quepem. The roads were not very wide but mostly well built and not very crowded. After Bali we entered NH66 for reaching Palolem.
Most of the Hotels, hostels, beach shacks etc in Palolem were Jam packed and without a pre booked place we could not find a suitable stay for night. Thus we booked a homestay in Agonda which is just a 20 min drive from Palolem.
Agonda is another small and pleasing locale in South Goa which boasts an exquisite long beach and is scarcely crowded but hosts a number of options to stay, dine and hang-out. We stayed at a small place called Monteiro's, which isn't far from beach, there was a tiny but neat and comfortable room accompanied by ample greenery and welcoming hosts. We walked to Agonda beach for dinner which wasn't too far, the beach was barely crowded than other places we had seen, it is a clean and peaceful beach with some huge waves.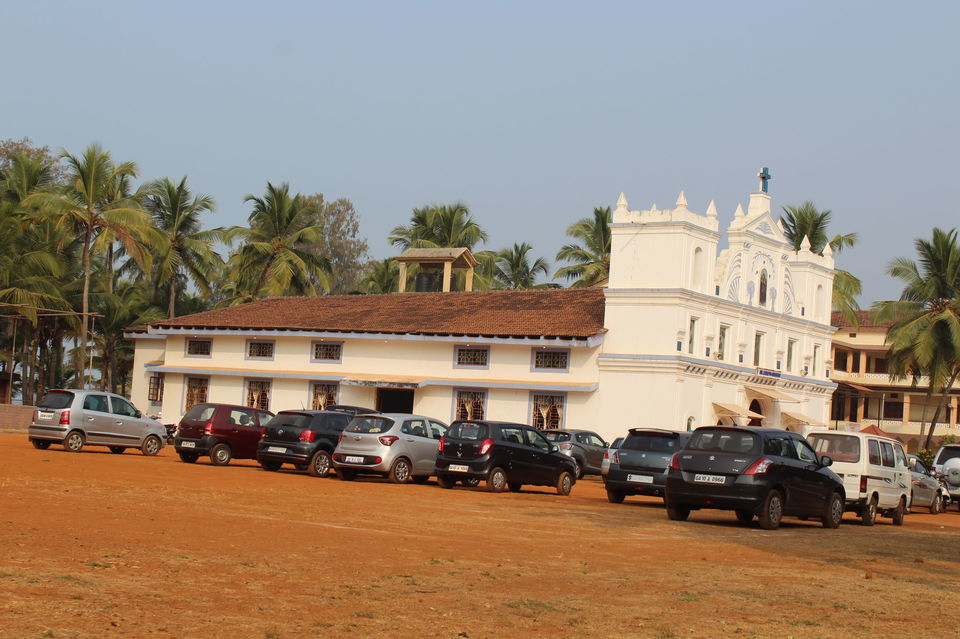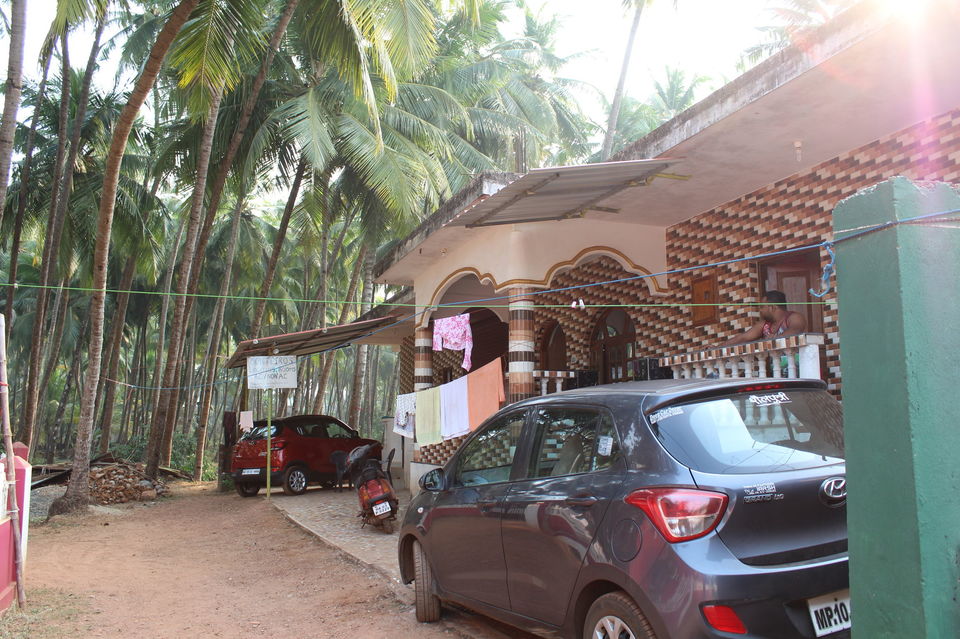 Next morning we had breakfast at "The Old chef" serving multiple cuisines close to our stay. We left for Palolem, the Sunday crowd made us park far from beach and we checked into "Neptune Point Beach Resort"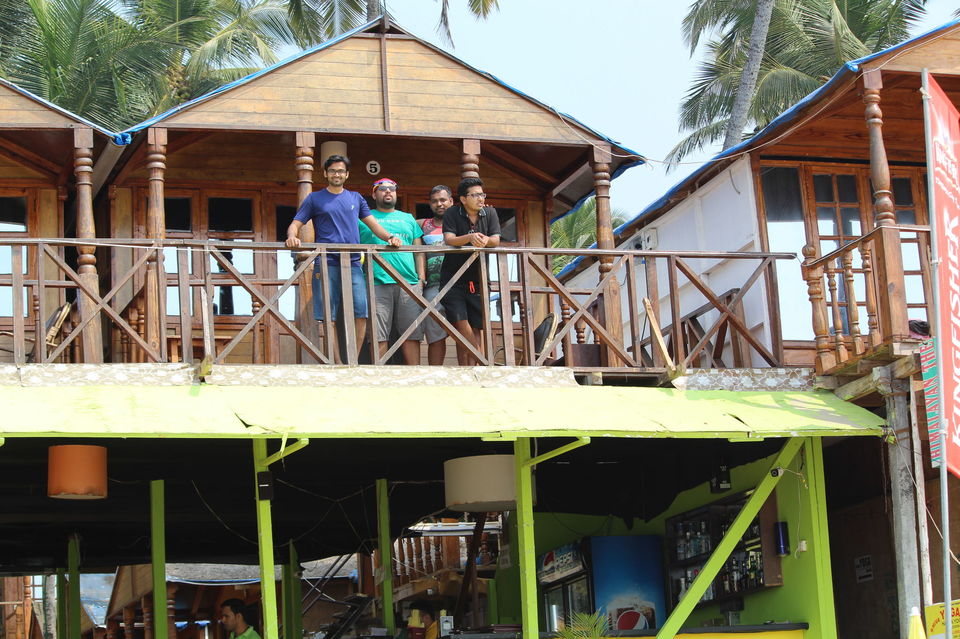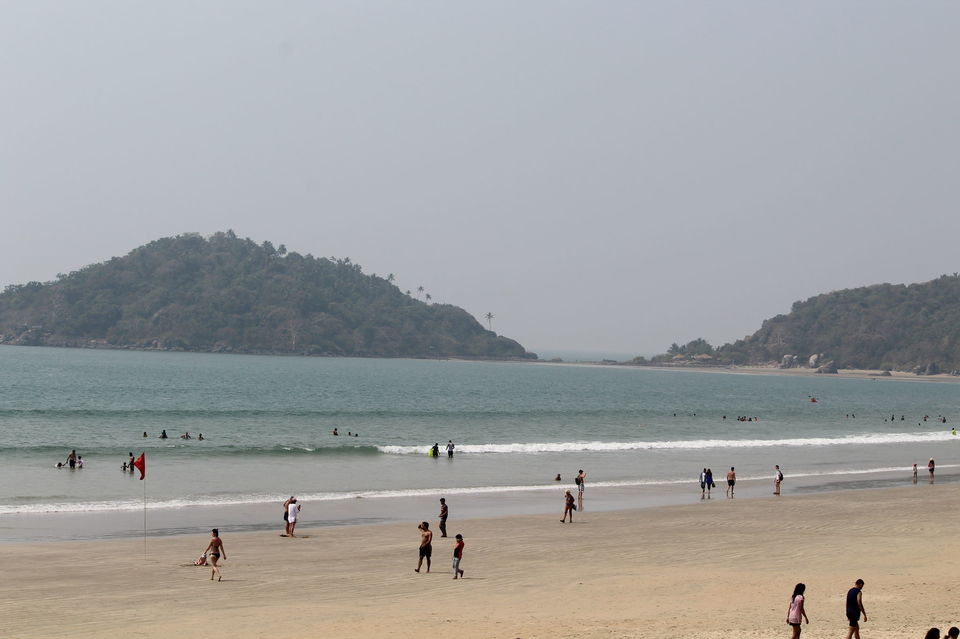 Resort had wooden huts and magnificent views as the sea facing huts flaunted comfortable veranda to spectate an alluring view of sea especially at sunset. It was comfortable enough for a beach hut and served nice food and drinks.
Palolem is a beautiful, clean and tranquil beach where we spent most of the time swimming and playing. Afterwards we also had our hand at Kayaking which was a new and adventurous experience for all of us, but also an exhaustive one.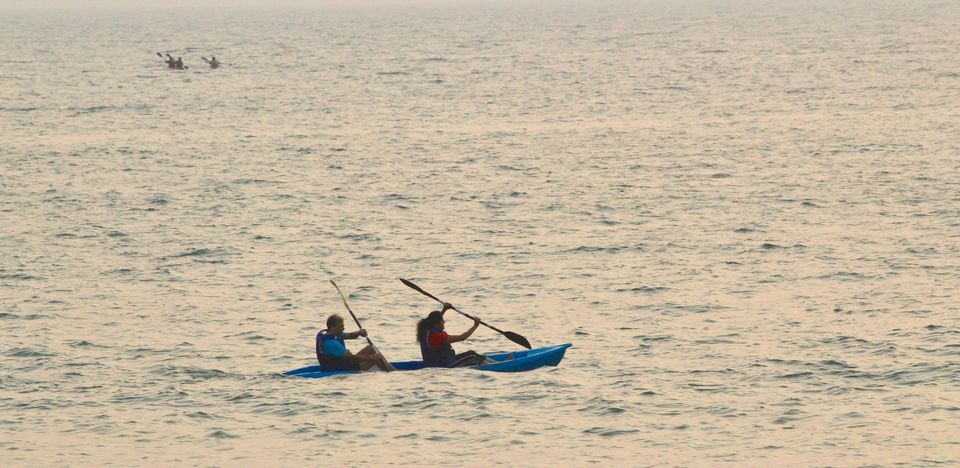 We retired to our resort for some rest, just sitting at the in house cafe witnessing the awe strucking beauty of this place, listening to sea waves striking the shore and sipping some drinks was deeply relaxing and rejuvenating. We waited for Sunset and what a panorama it was for that spectacular sight. After sunset we strolled along the streets and the coast for a while, admiring the colorful arrangements made by cafes, restaurants, shops everything.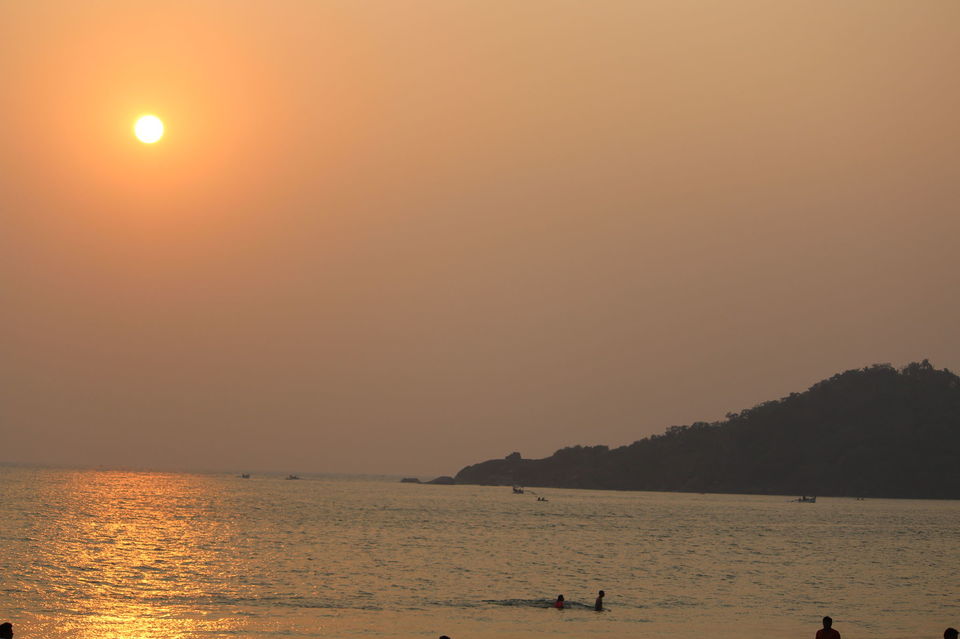 We decided to have dinner at our place itself at the beachside tables accompanied by a starry sky, gentle music, dim lights and candles. T. Eating local tastes with some chilled beers time seemed to slow down. late night the Palolem beach turned to be a peaceful heaven.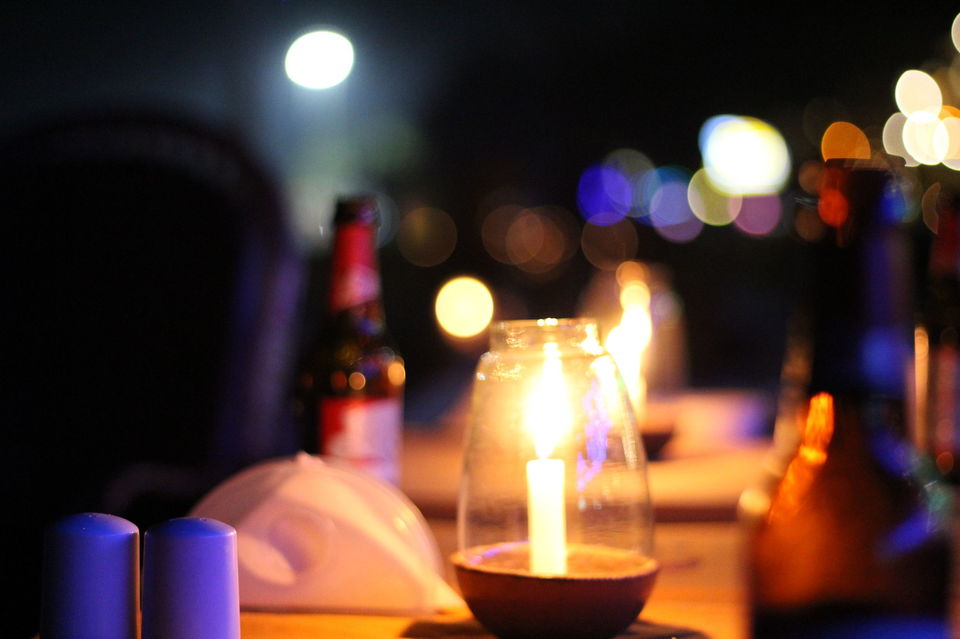 Next day we started our return journey through the Belgaum-Kolhapur-Pune route, since we were in South Goa, getting to Belgaum we had to navigate along the jungle and narrow twisted country roads. We crossed the wildlife sanctuary with a small road however with beautiful neighbourhood. Barely taking any significant break we reached Belgaum and had our lunch at a small highway restaurant after traversing the city. Following Belgaum the highway was wide and spotless, though not vacant and rapid aside from few interruptions while bypassing larger cities like Kolhapur, Karad and Satara. The route was fairly contrasting to what we had witnessed while coming in but it didn't diminish in anyway the experience of our Roadtrip, spectating some wonderful gateways alongside the greens or hills. We were certainly in the fast lane and driving was pleasure but not easy being one of the busiest roads connecting so many important places with large nos of trucks, buses and cars racing each other.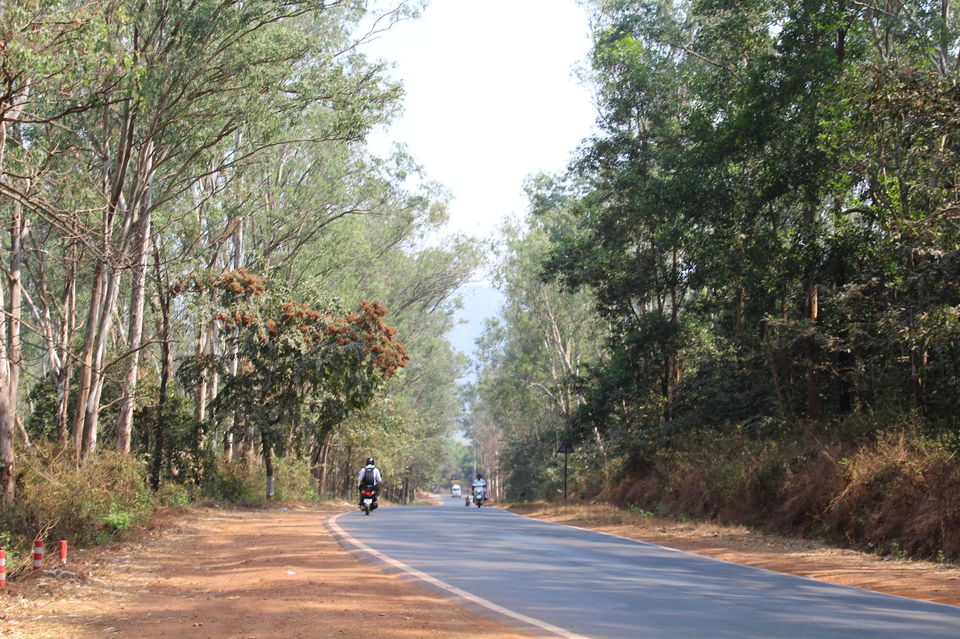 It was dark well before we hit Pune we dropped half of team there and headed for Mumbai. We drove into the Expressway, it was another gem of the Roadtrip with great road via tunnels and mountains and a behaved traffic. We entered Navi Mumbai and finally Mumbai where roads were still bustling with loads of vehicles on the verge of midnight. After having dinner we reached home, tired but brimming with memories.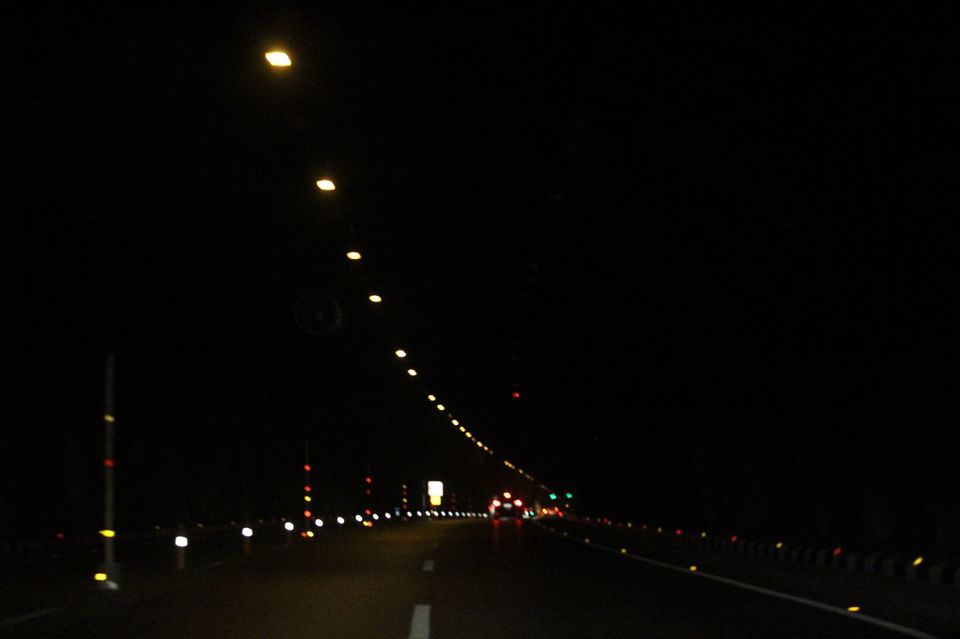 In the end I would conclude that this trip didn't just lived my expectations, but went far ahead of them.
You may read my whole trip here.
Frequent Searches Leading To This Page:-
Best Tour Packages for Goa, Best Travel Packages for Goa, Best Goa Trip Packages, Goa Holiday Tour Packages, Top Goa Packages for Family, Road Trip from Mumbai to Goa, Places to Visit in Goa Other Than Beaches