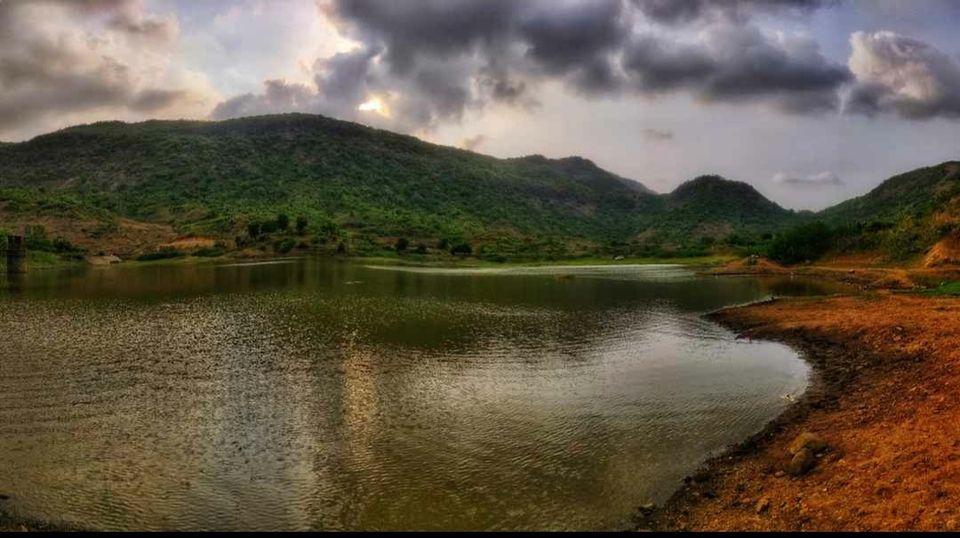 Covid takes toll on one's mind and wellbeing at some point in time. One needs to be able to cope up with it and somehow manage to strike a balance in day to day activities. With lockdown being extended in Maharashtra and having already spent more than 54 days being at home with very minimal movement (to get groceries generally), I decided to get out and help relax my mind. Had been scouring for places nearby as long distance movement may be hindered, found the best kept secret of Mumbai, Owe dam located near Kharghar and amidst nature's lap. I know going out in covid restrictions is not good, but I did because I was travelling solo and I didn't stop anywhere enroute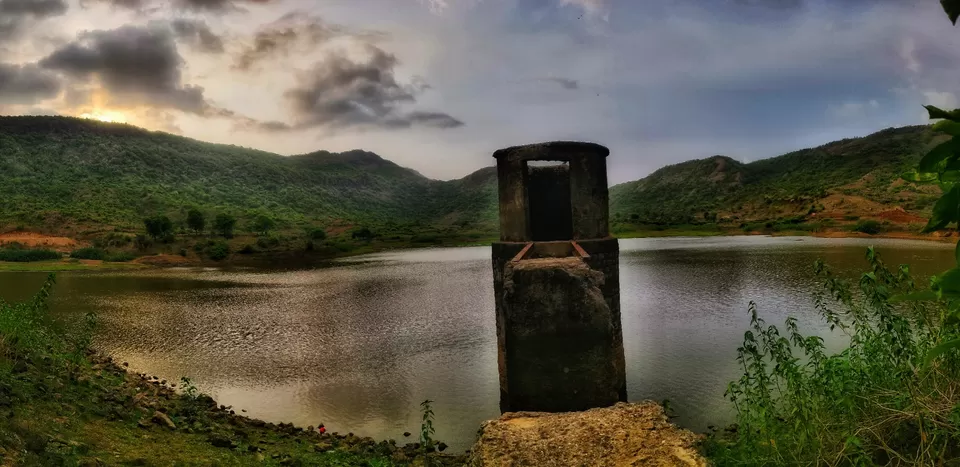 The dam / lake is situated near owe camp and is completely secluded. The place is not frequented by travelers, however recently the influx here has increased and this is causing lot of trash to end up at the site. The lake / dam is not secured as well and it's risky for people to dive into the lake without guidance. There is lot of space near the lake for family or friends to hangout and enjoy the time off. Phone networks work fine here and Google map will take you directly to the spot. If you love nature and want to get out then this short trip is worth your time
There is a famous Lord Shiva temple up the hill in case someone feels lucky to trek a bit.
The area near the lake doesn't have any eatery or any place to even get water.
There are no mechanics nearby or tyre shop near the lake ( since the road leading to lake/dam is rocky patch so chances of tyre giving up are high if you don't drive / ride well)
There are no direction markers
There are no waste bins here (so please respect nature and dong litter)
Anyway, enjoy the lake / dam even in rainy season, but beware of mushy route from village till the dam which can lead to you sliding your bike and even spinning wheels of your normal cars.
Enjoy the beauty of this place in some pics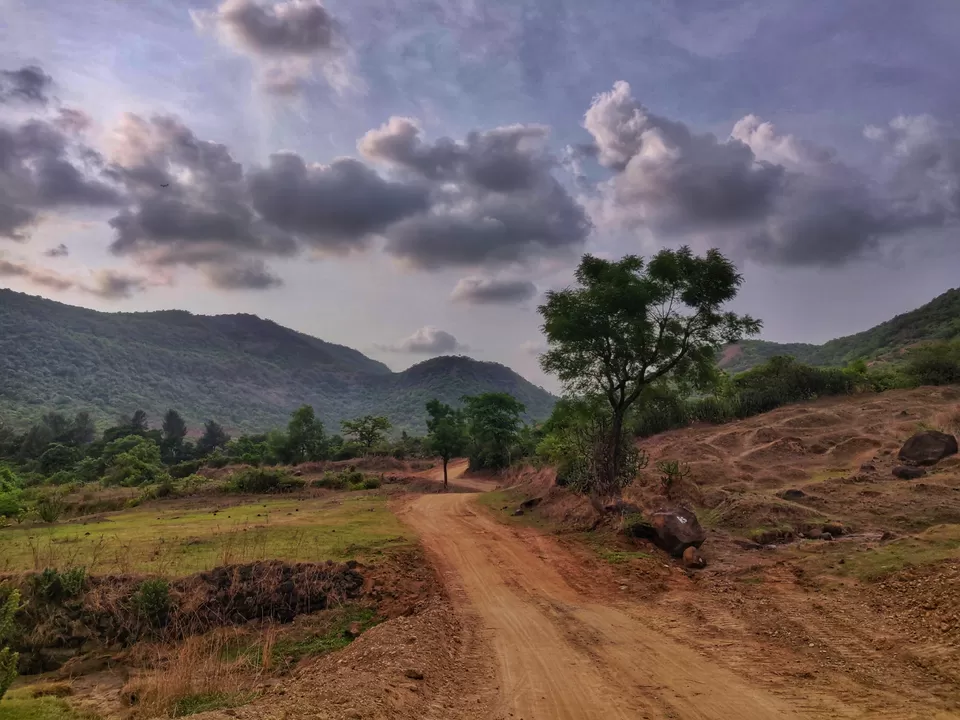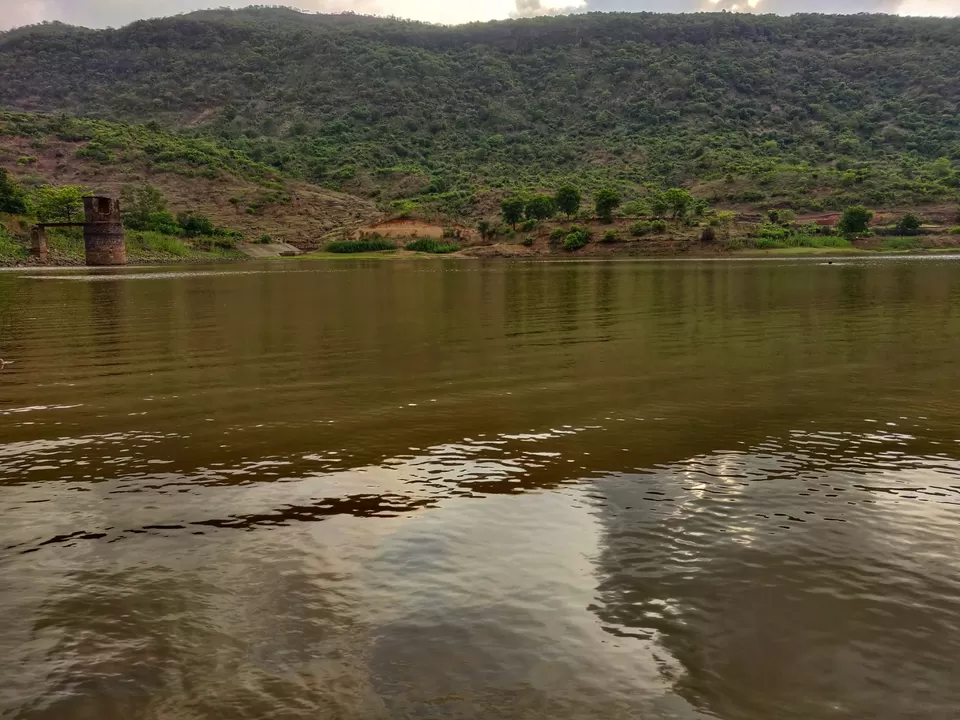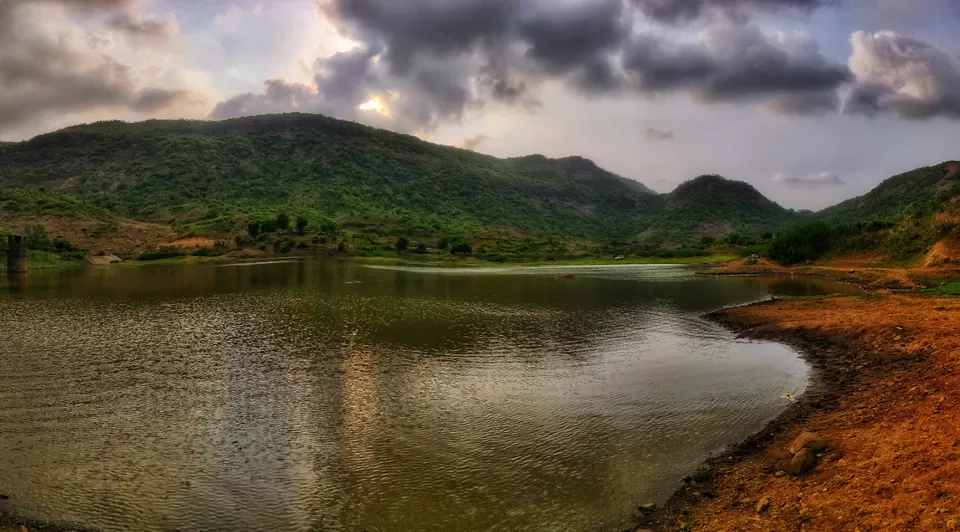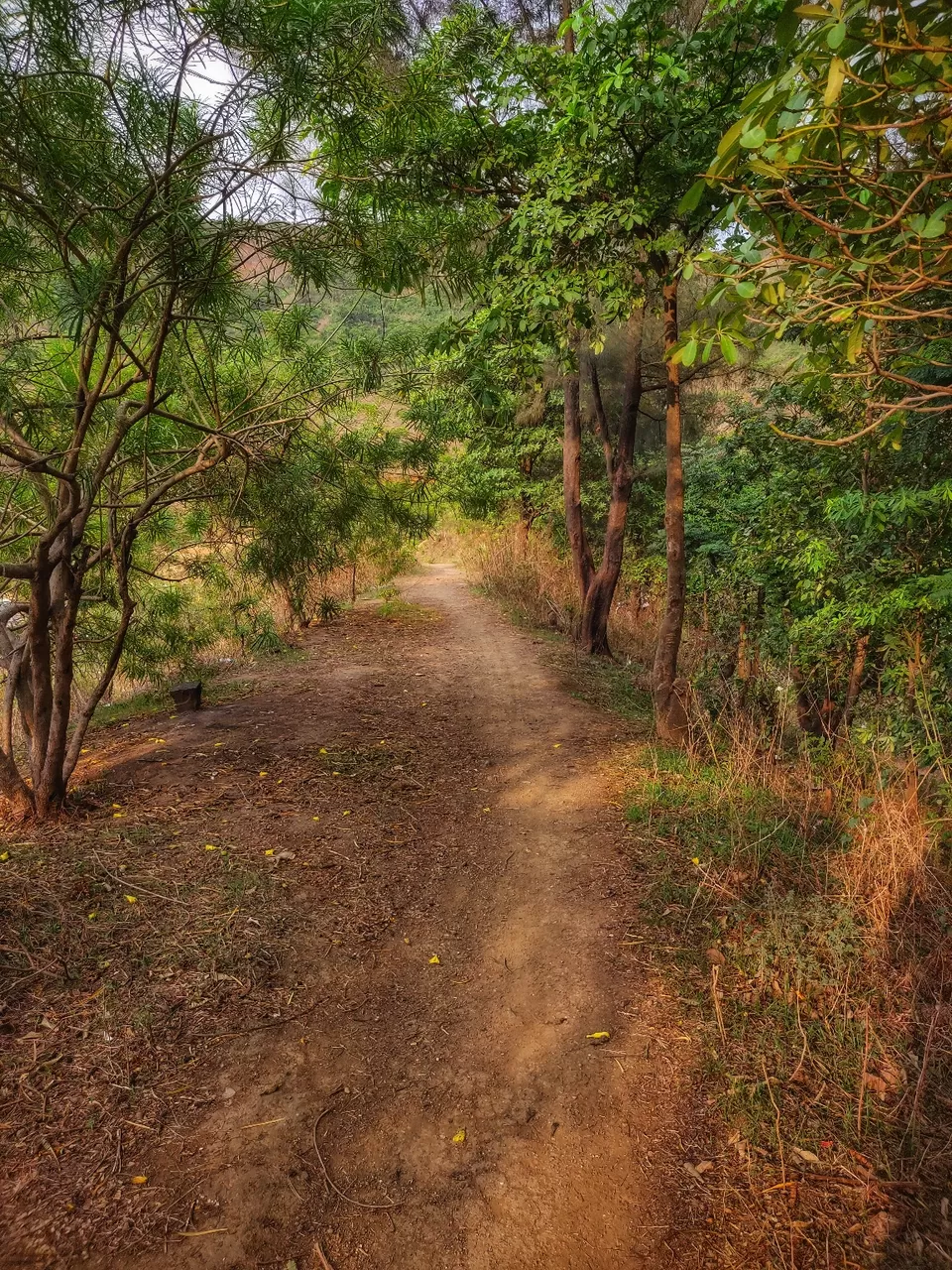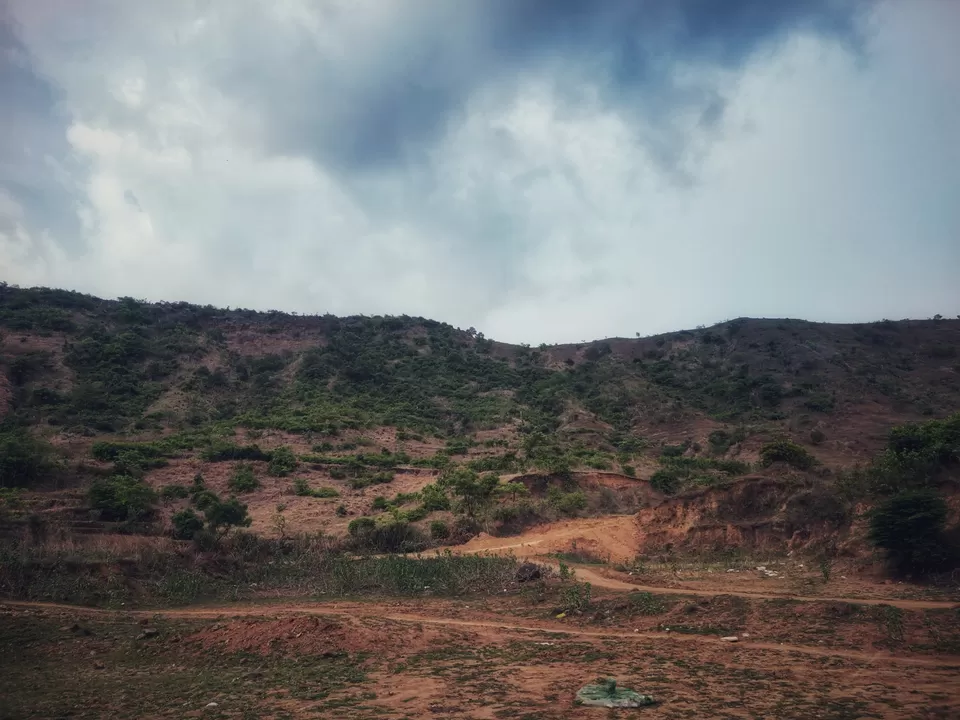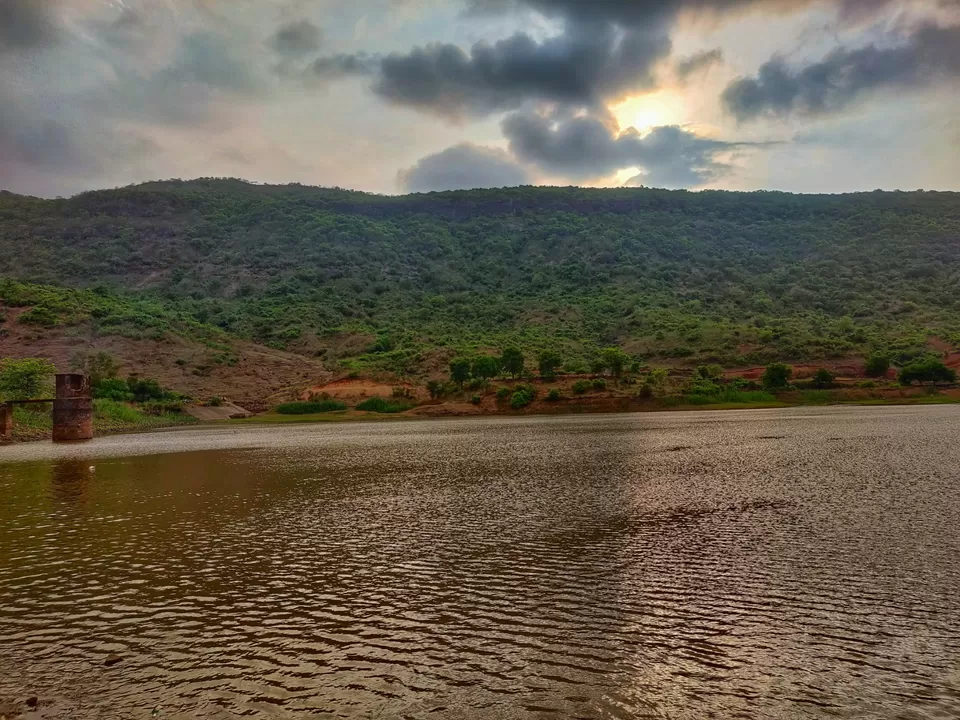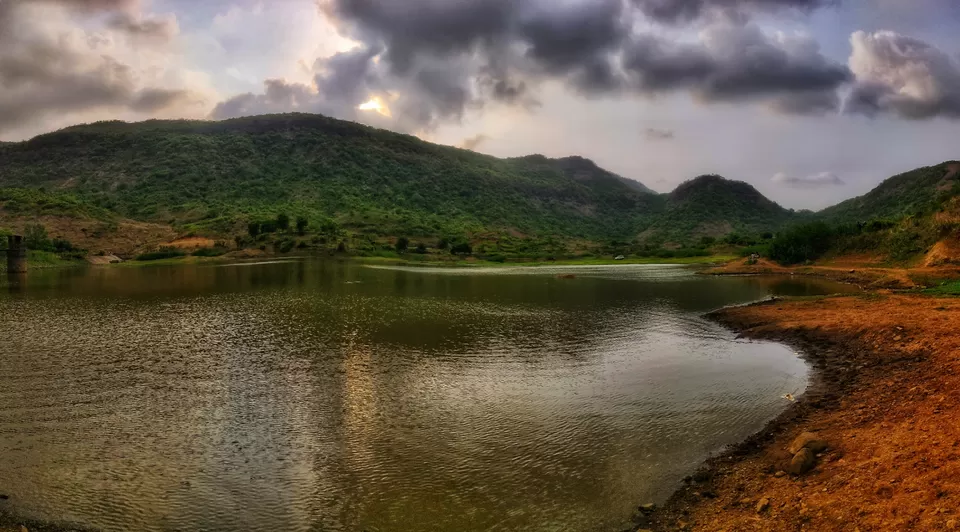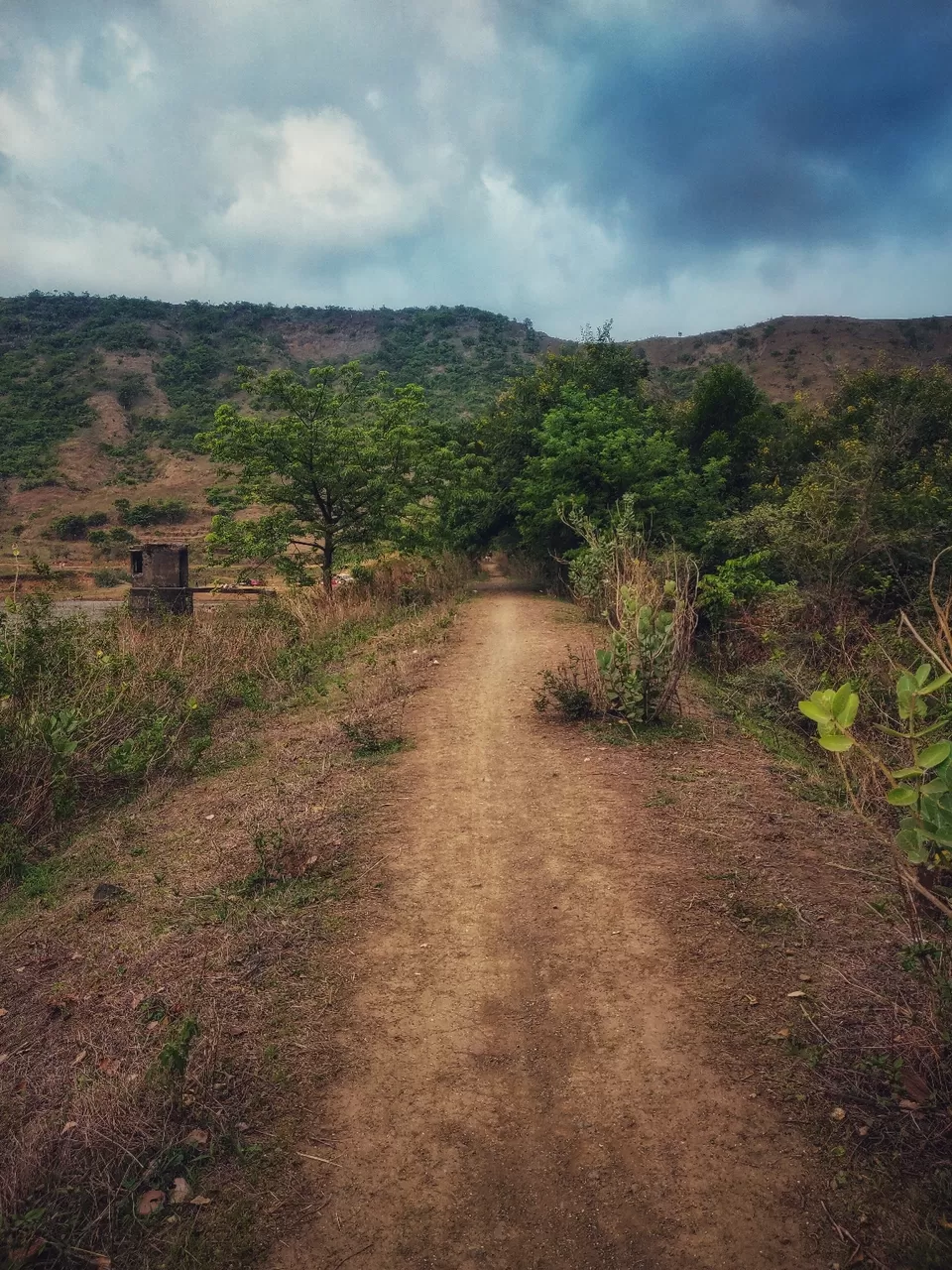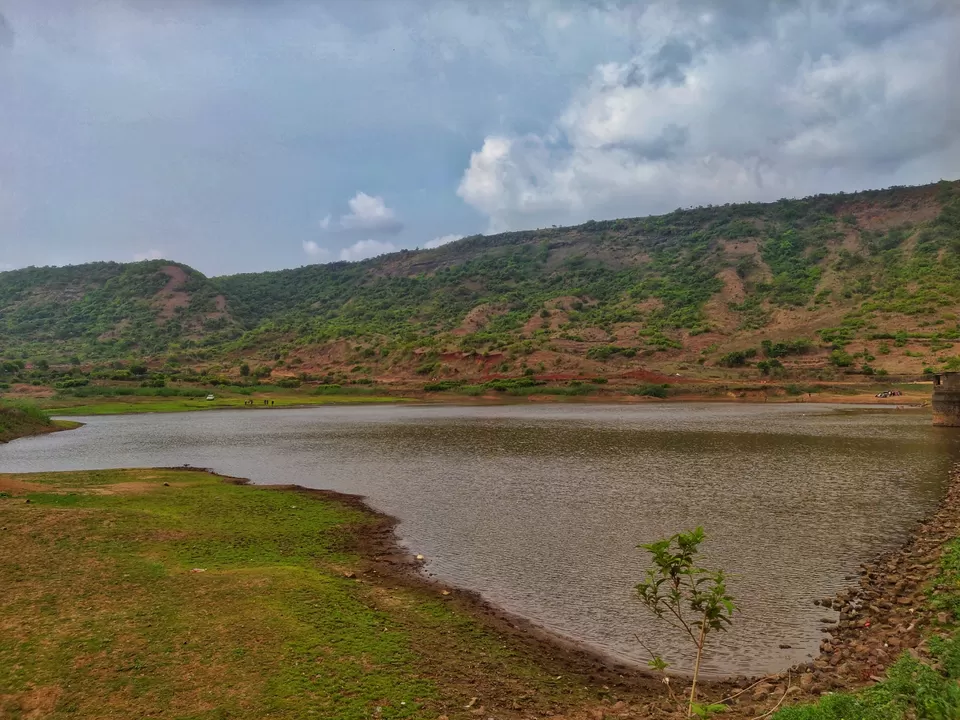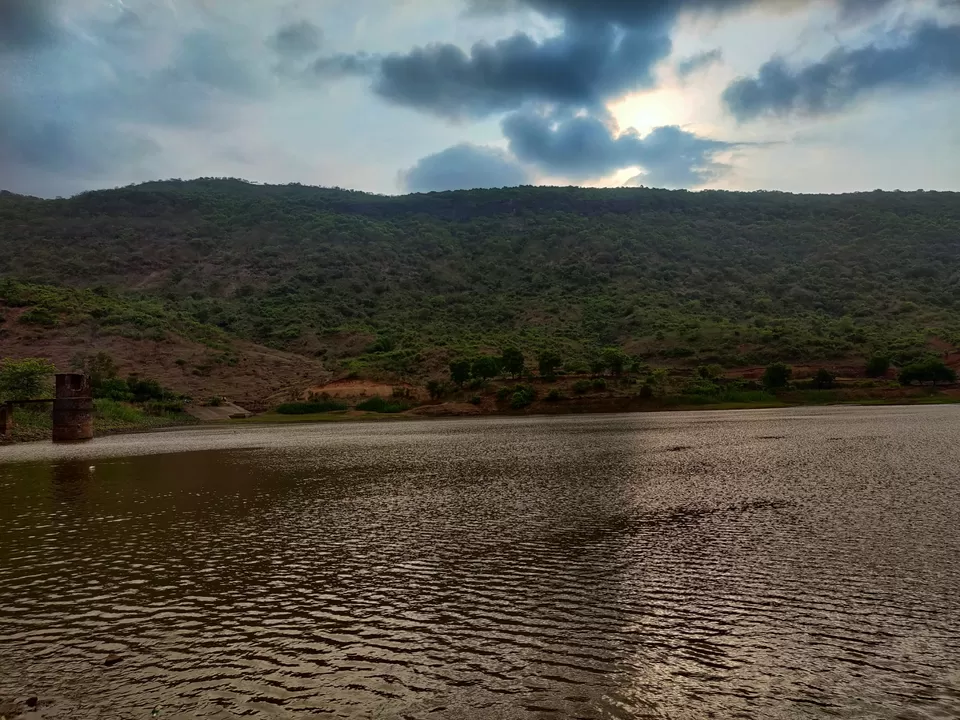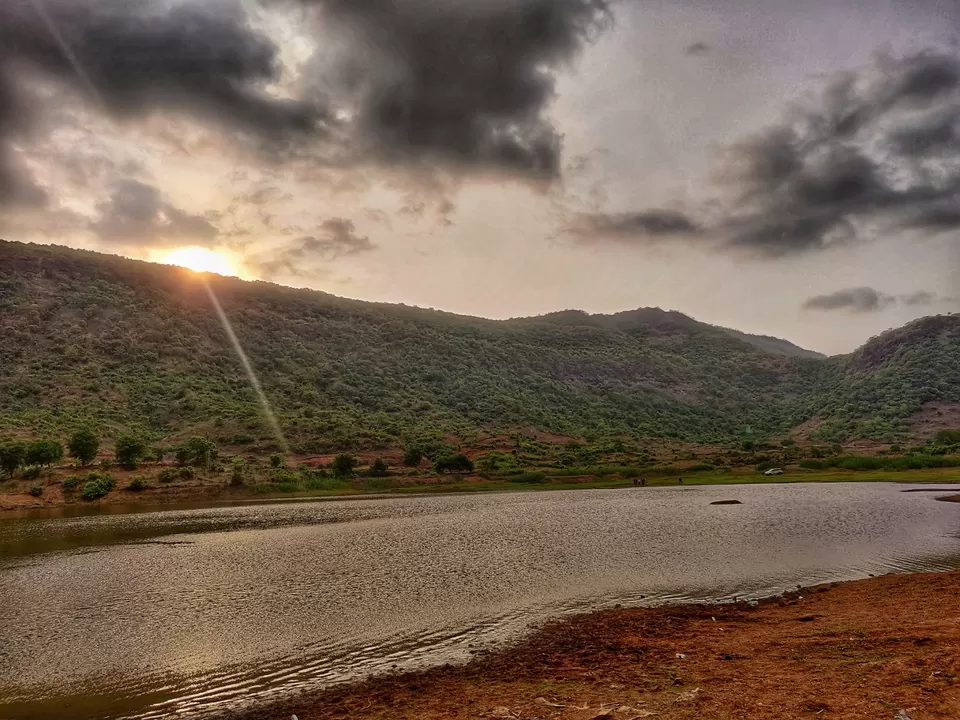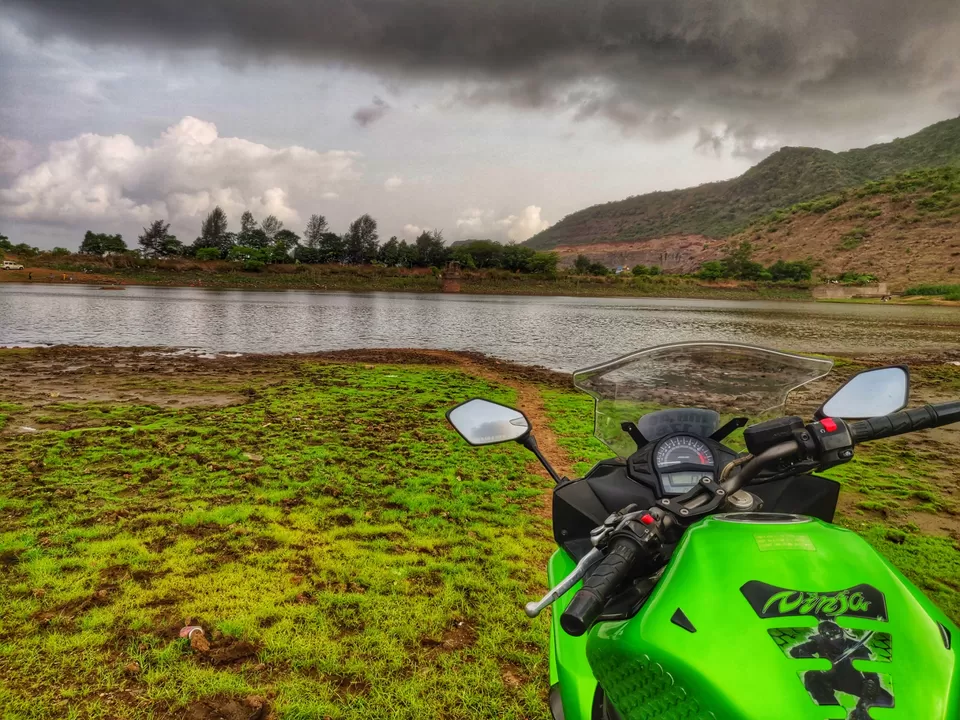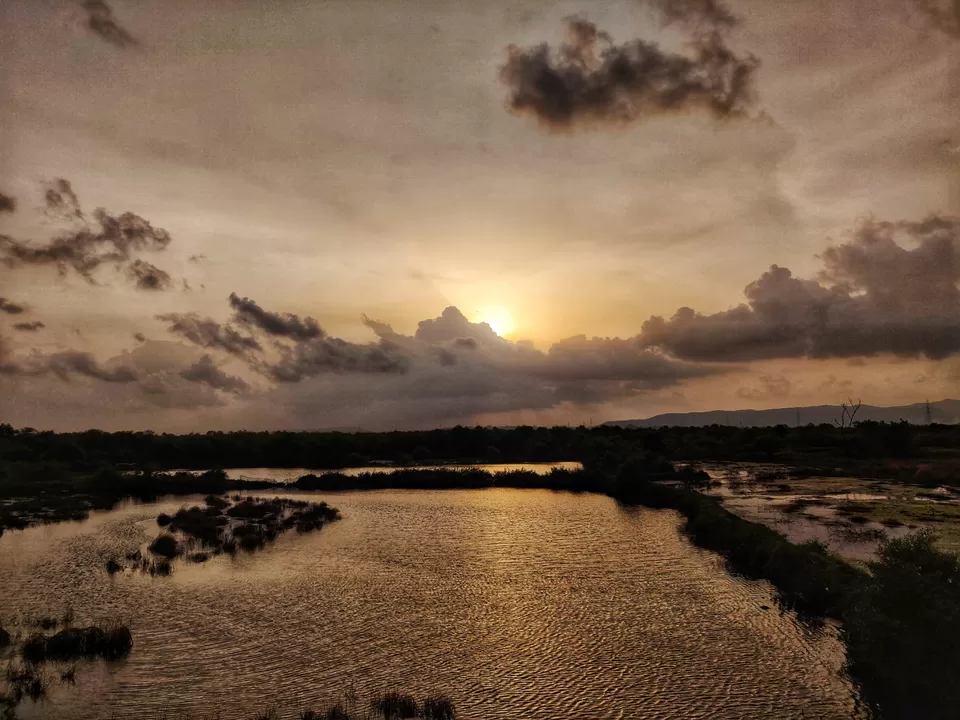 Navi Mumbai has been blessed with immense beauty in terms of city scaping and also nature. However there are certain places which immerse you completely in nature and make you feel time stood still 😀.
Owe dam is located near Kharghar and can be reached by road in a car or bike. You can even cycle ( I would suggest not to unless you are expert in mountain biking) since the road which diverts from Kharghar is still a rough dusty patch till the dam / lake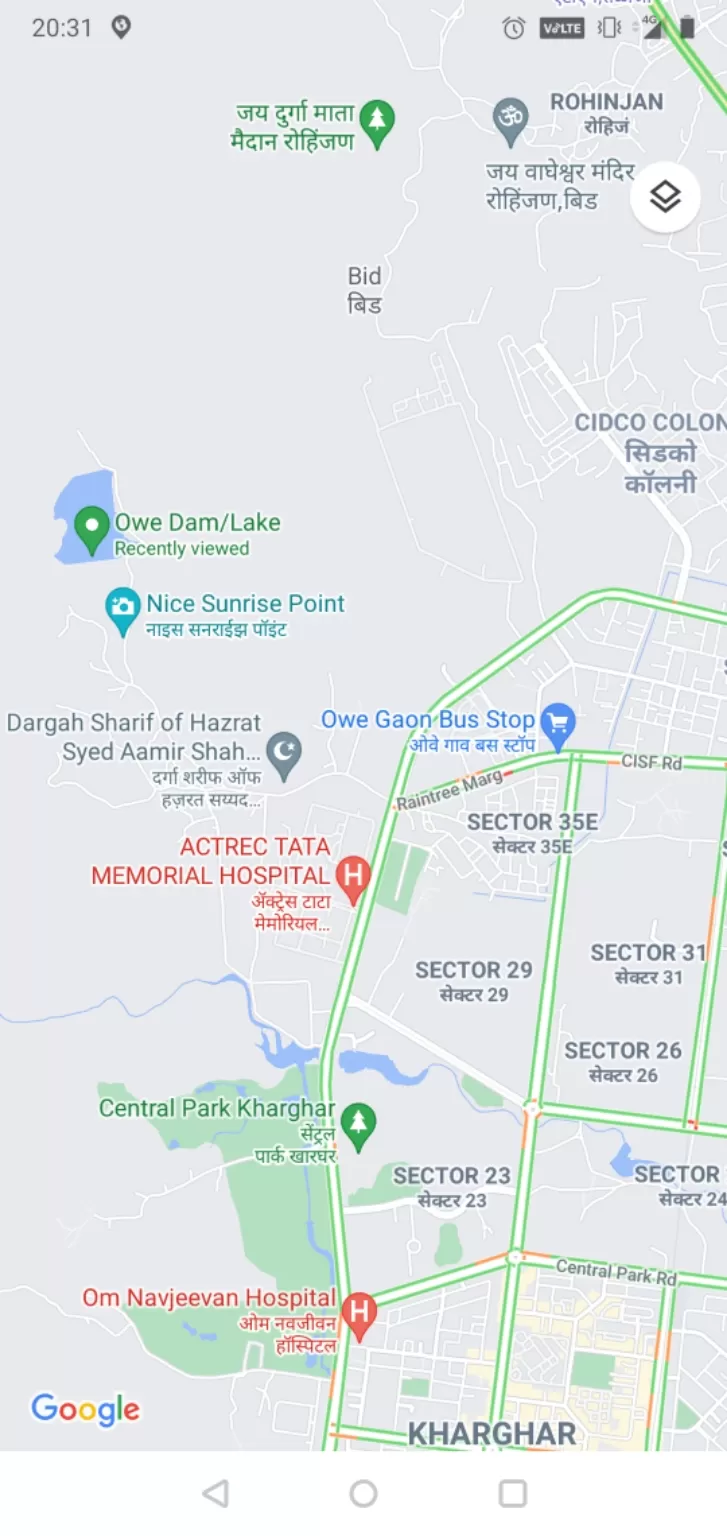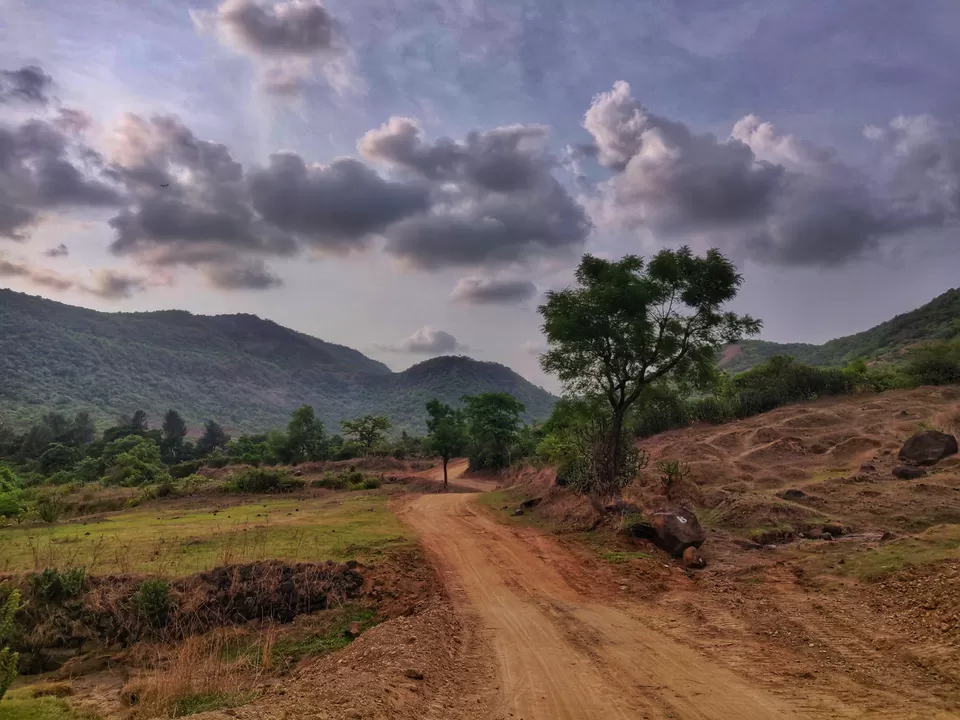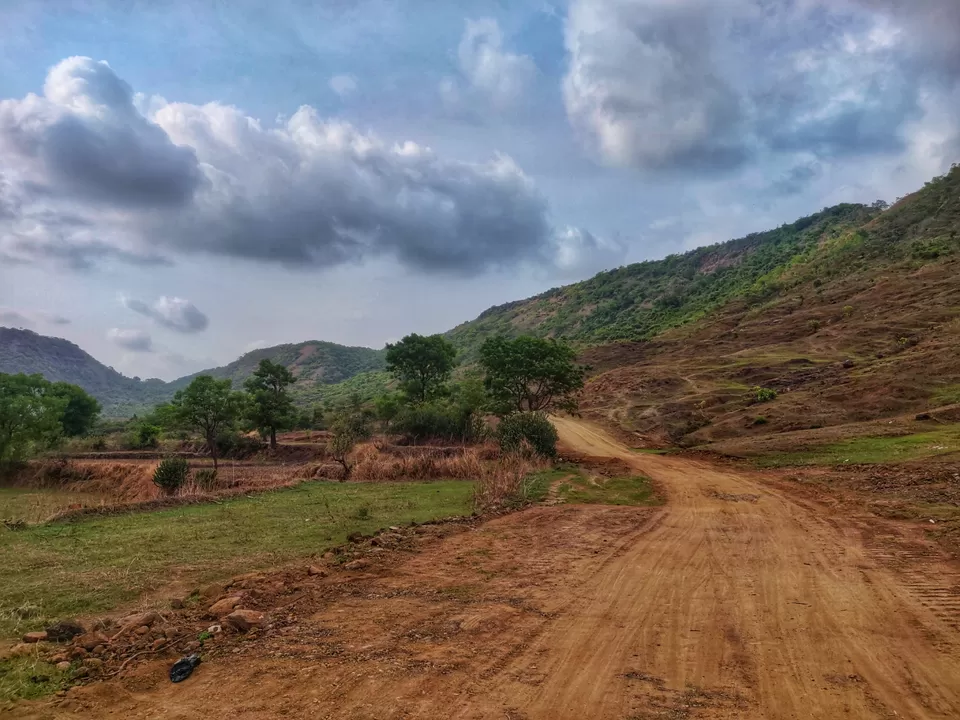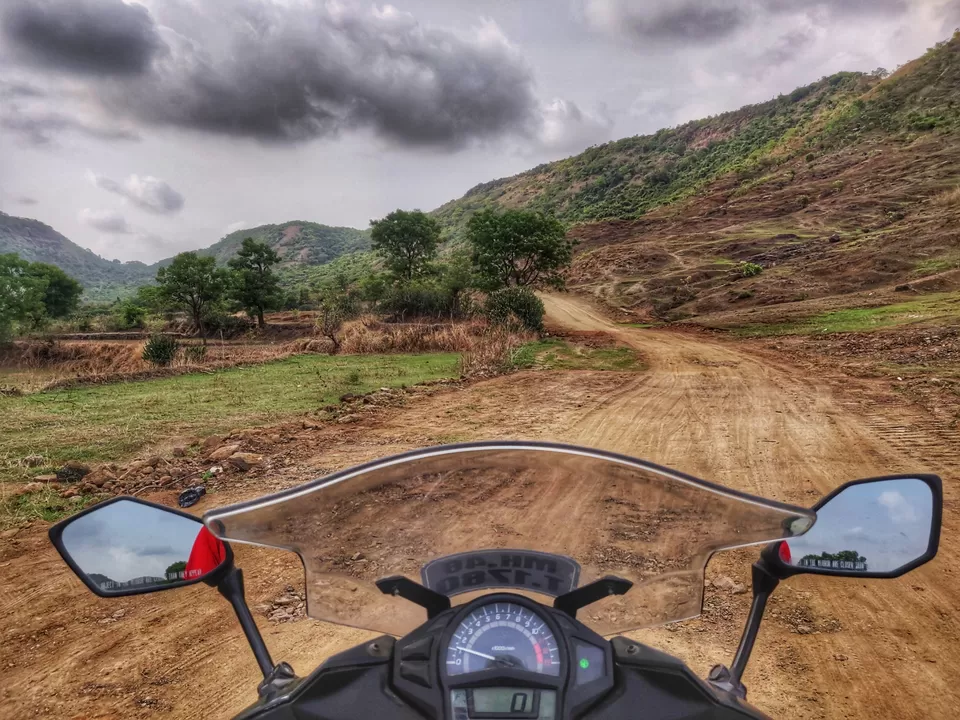 There are multiple ways to reach Owe lake from different parts of the city. Famous landmark is tata memorial cancer research institute in Kharghar
I am attaching few screenshots of routes one could use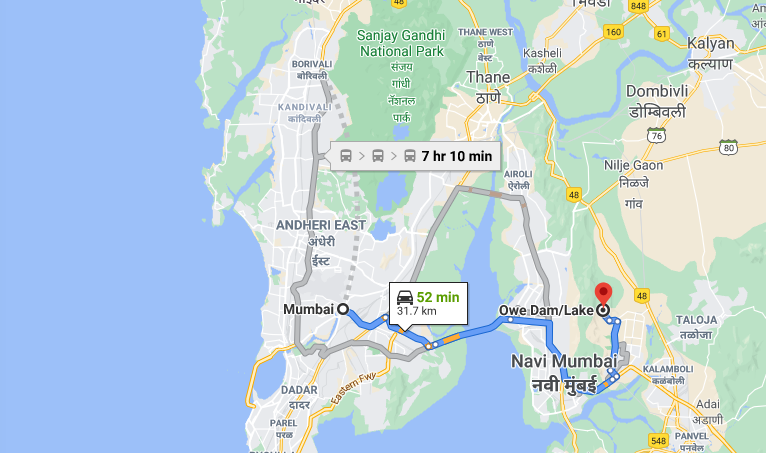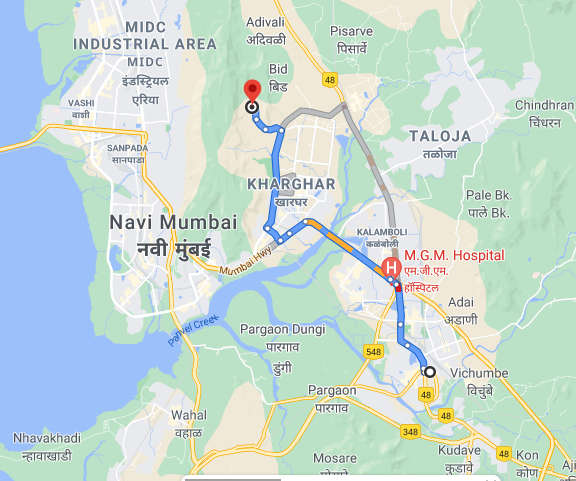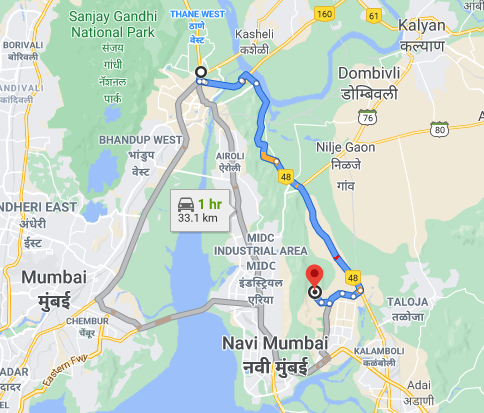 Overall expenditure for me was only 200/- for petrol. There is no parking charges at the lake / dam not any entry fees
Note: Looking at the speed with which tourists are landing to this spot, I am assuming local panchayat may start it soon to cash in