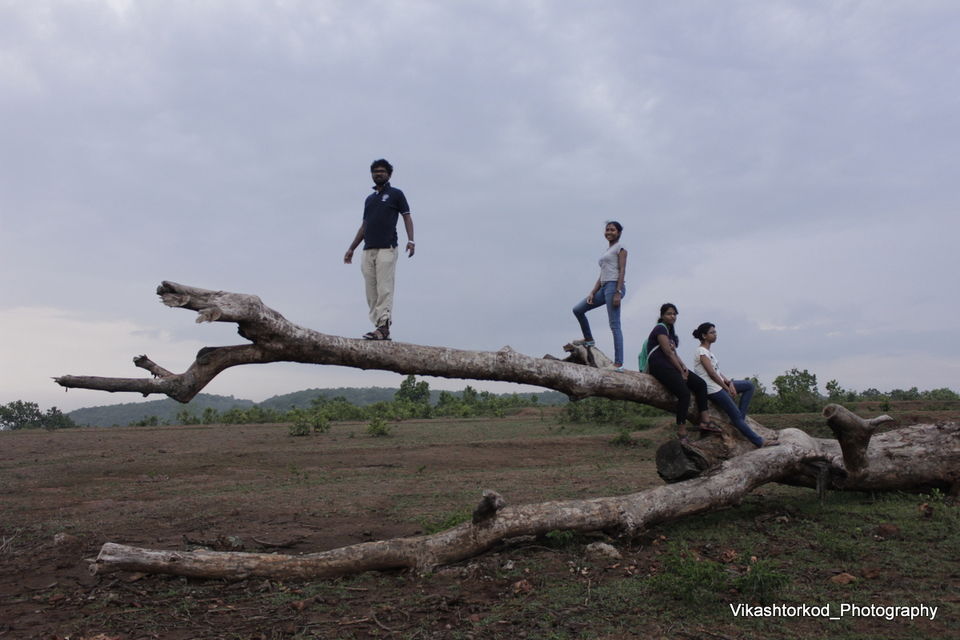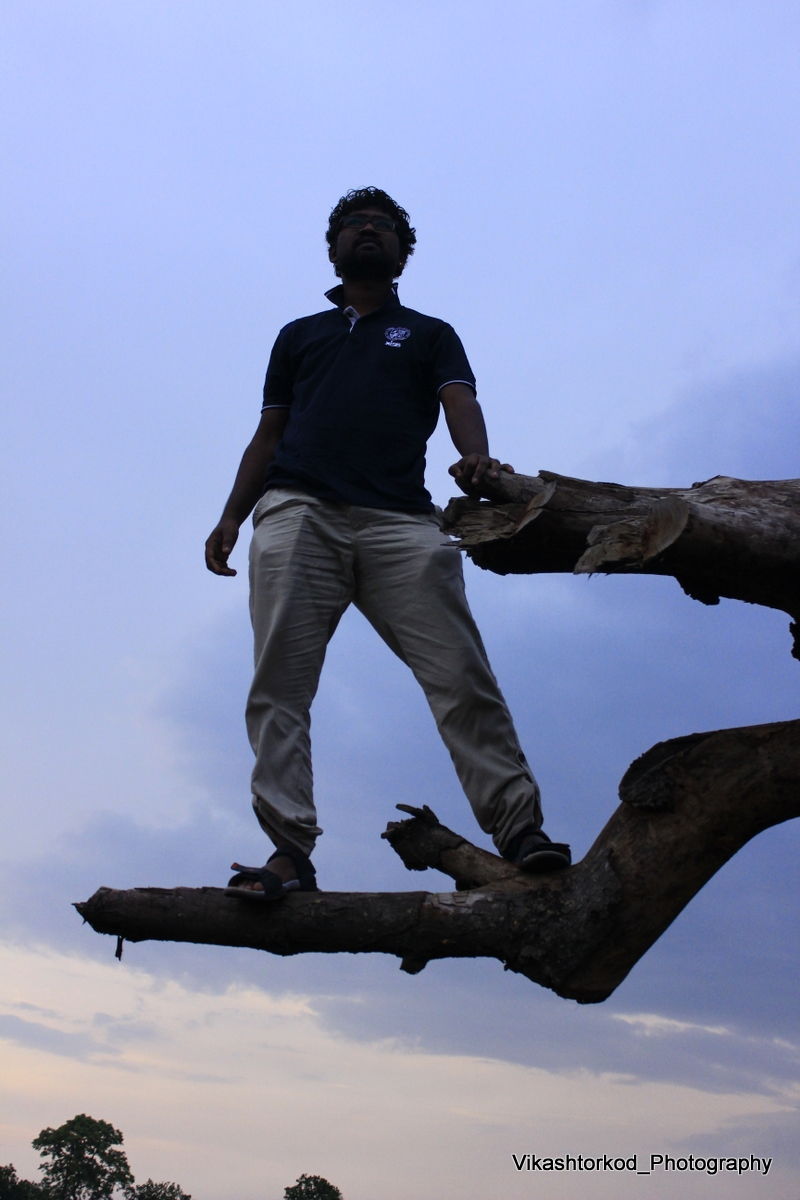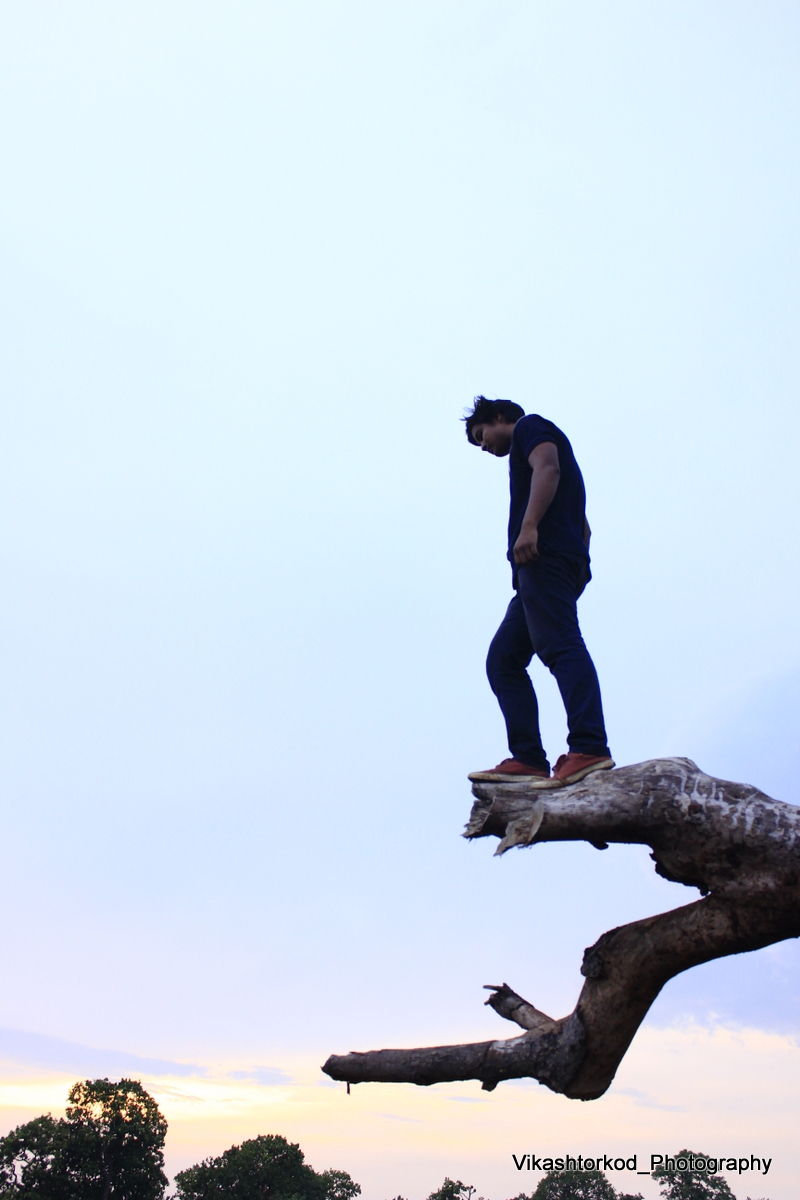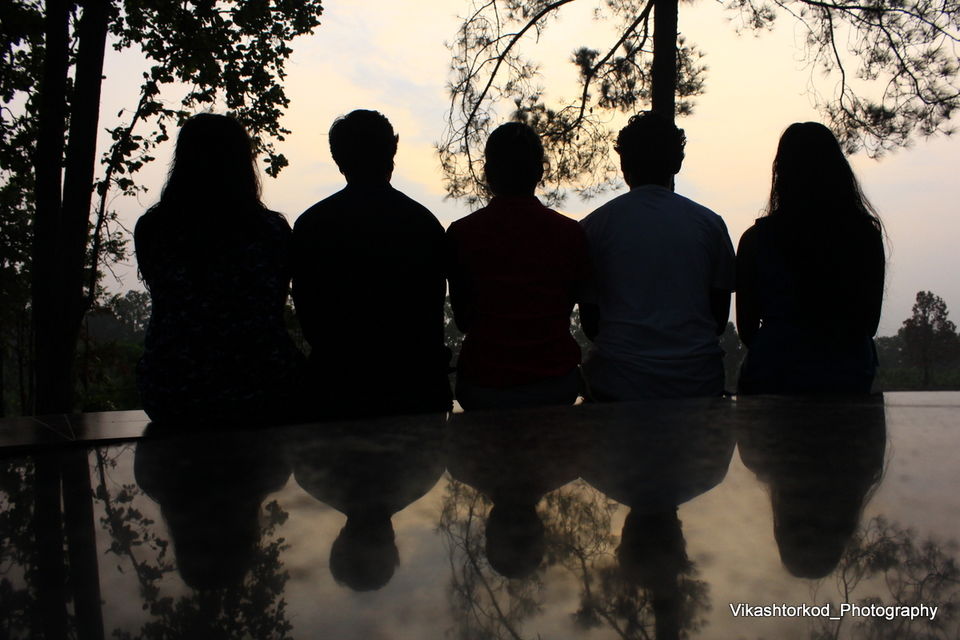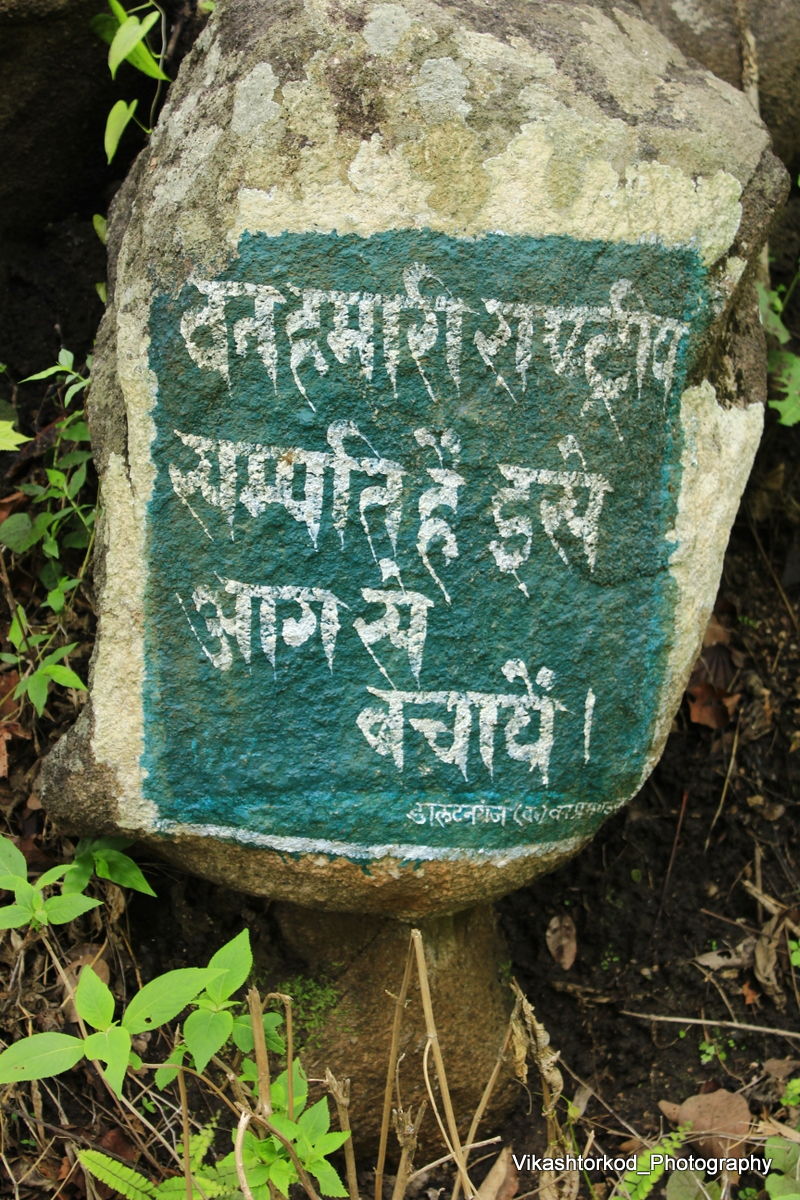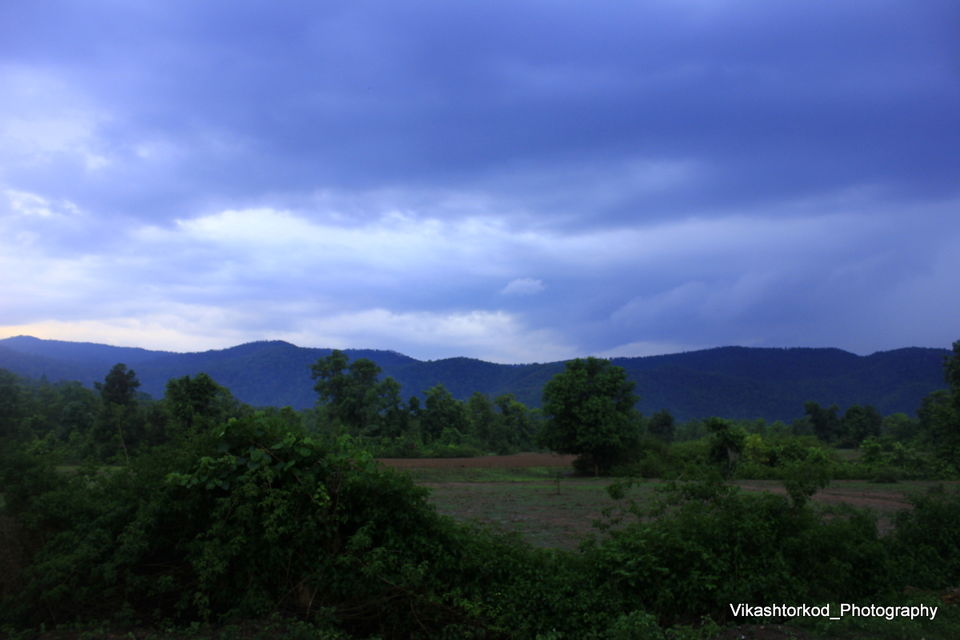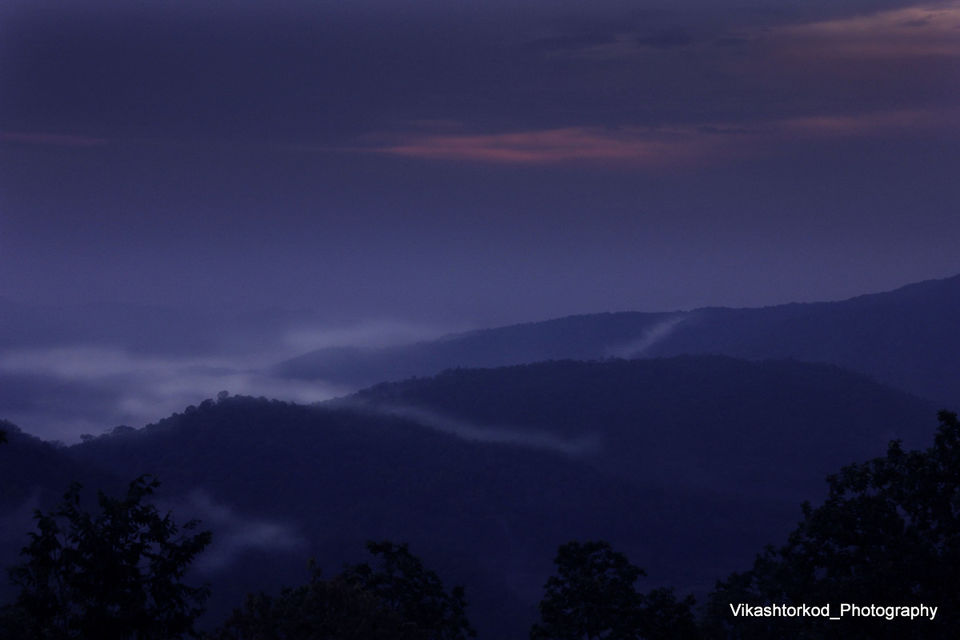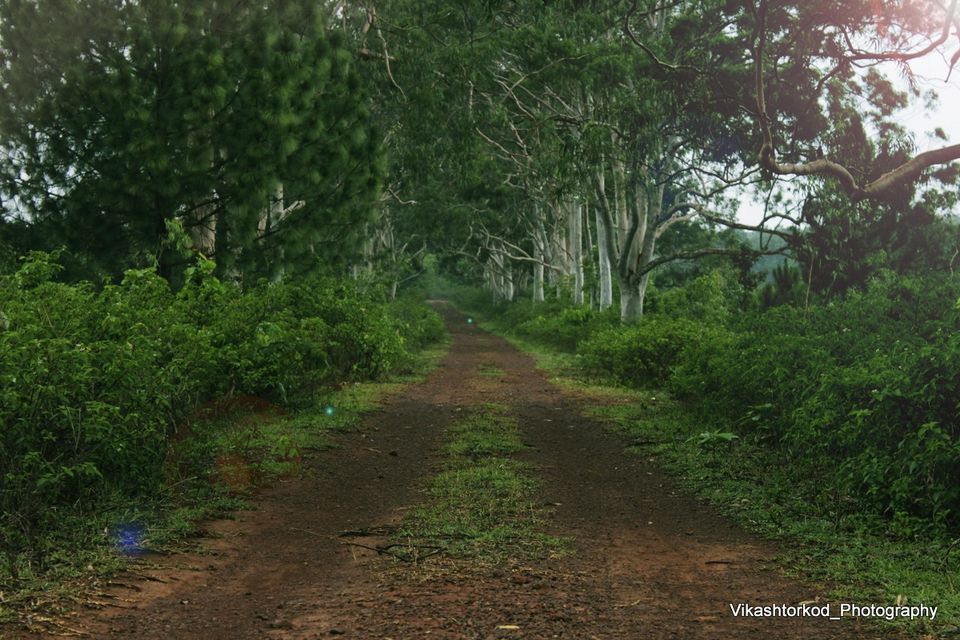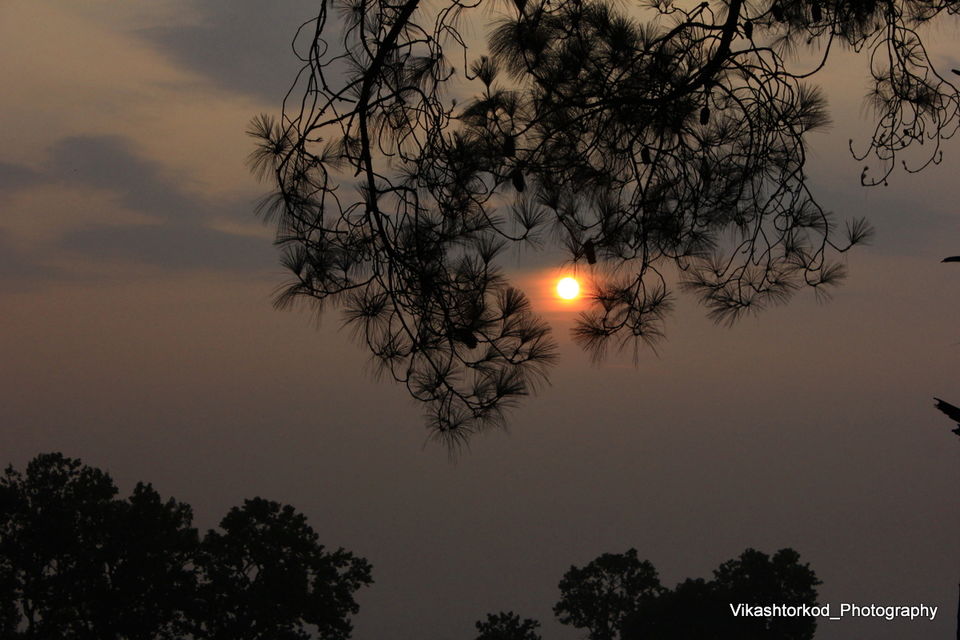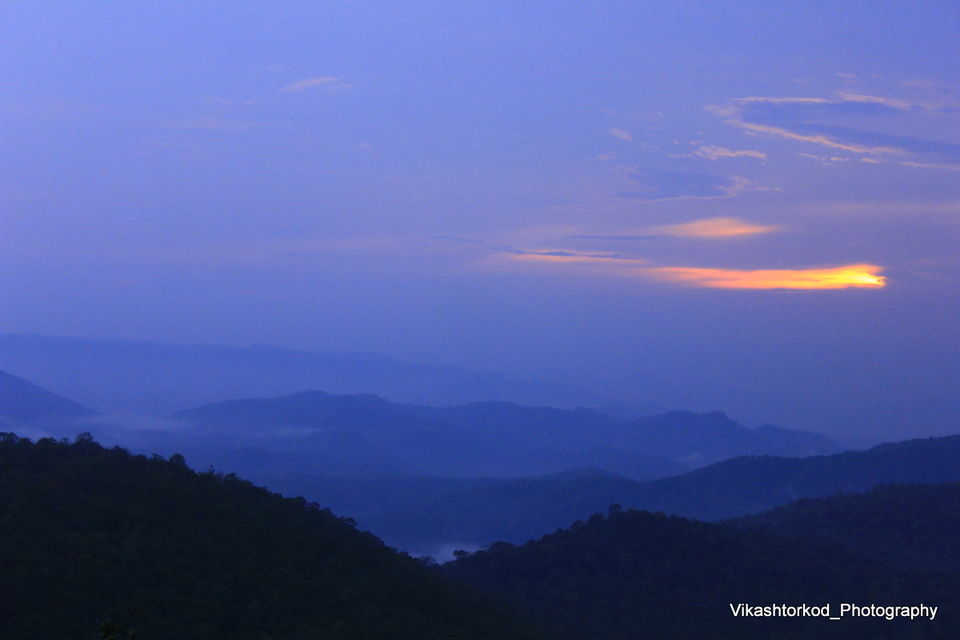 Far from the shore and desert where once lived the wilds in peace, I got a chance to feel that serenity. It's really surprising to know that in the heart of the country is such a hidden place where the clouds kiss the hills, the woods of pine, the air so cold, the roads so calm and fields so green. Lucky to be a part of this trip, this trip was for nothing more than a time out from the hectic schedule and to celebrate togetherness. Half a year gone by and we hardly got a day to celebrate togetherness, so this was it. I got the information "this weekend we four are going on a trip". And I'm glad I was informed, at least 4 days before and not the night before. Crazy friends.
I have been visiting various places but one thing missing in me, is a little more about my land. Yes this trip was for self , for the love of green (again), for the love of my homeland, for the love of the rawness, for exploring the hidden treasure of Jharkhand. Yes this is Jharkhand and we took almost 2 days to realize this. Just two days, our trip lasted for 2 days only but the fun was unlimited.
No plans, no bookings, no budget, no certainty only thing we knew was we are going to Netarhat. A group of 3 crazy girls, an elder brother and a younger one:a talented photographer to capture every moment. So even the night before we had no car booked and no plans on desk. Early morning 5 we got the car booked and left from Ranchi at around 8:00 am and went via Gumla to pick a Doc on way. So we moved to Netarhat from Gumla at around 10:00 am, off we were on road enjoying every twirl on the curvy roads of the valley. Those huge fields full of vegetation and grass, the mountains covered with sal trees and yes a really mesmerizing view of the clouds kissing these mountains.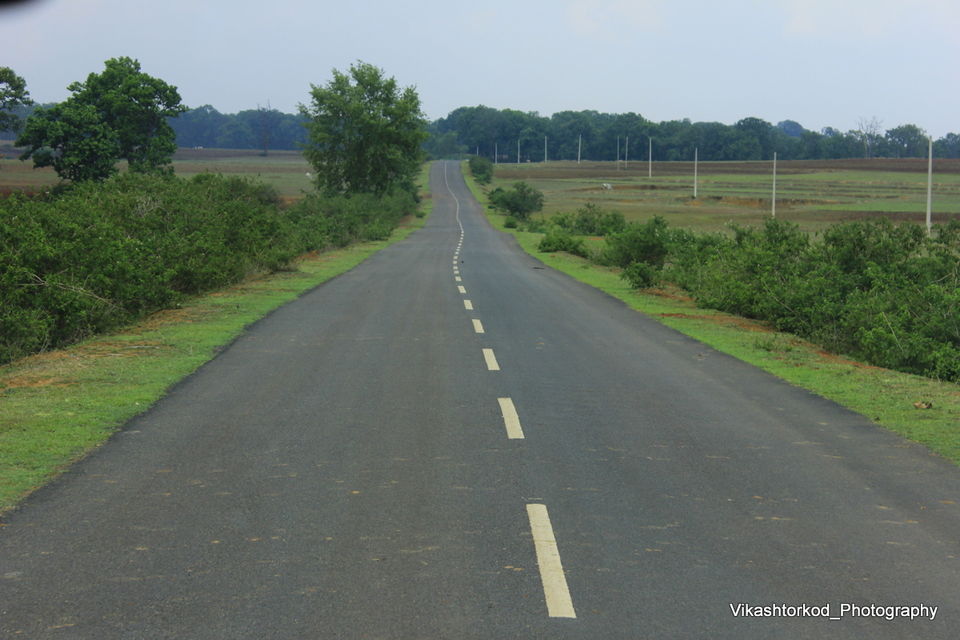 :road that lead to our destination

We stopped by at few villages and they were so original, so raw, so pure and definitely very true. We stopped by at turns and fields just to be clicked by the solo and huge mango tree or dance on the lonely road.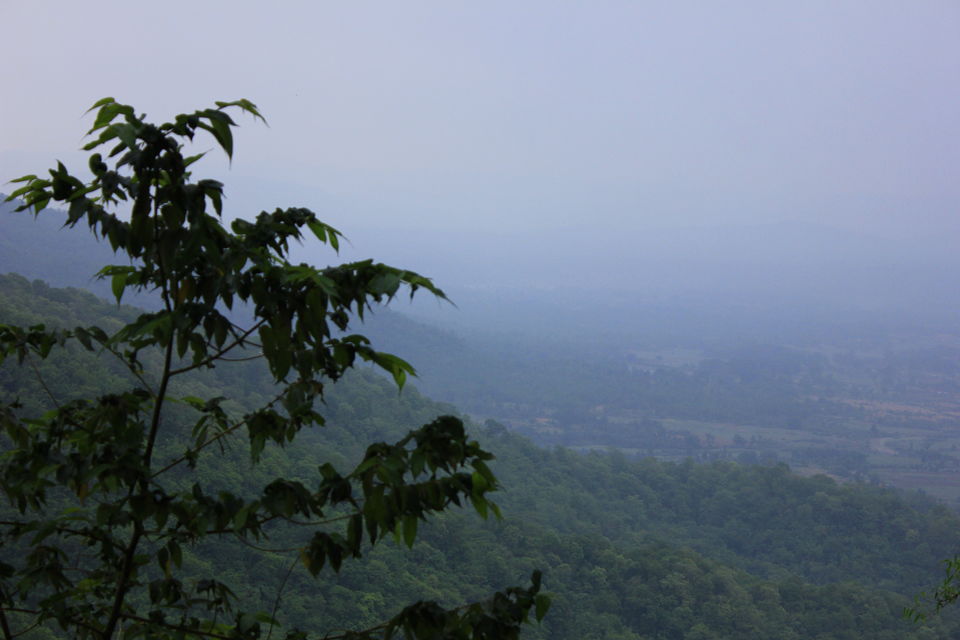 It was noon and we were really hungry so stopped by a village dhaba and had very simply yet elegant food.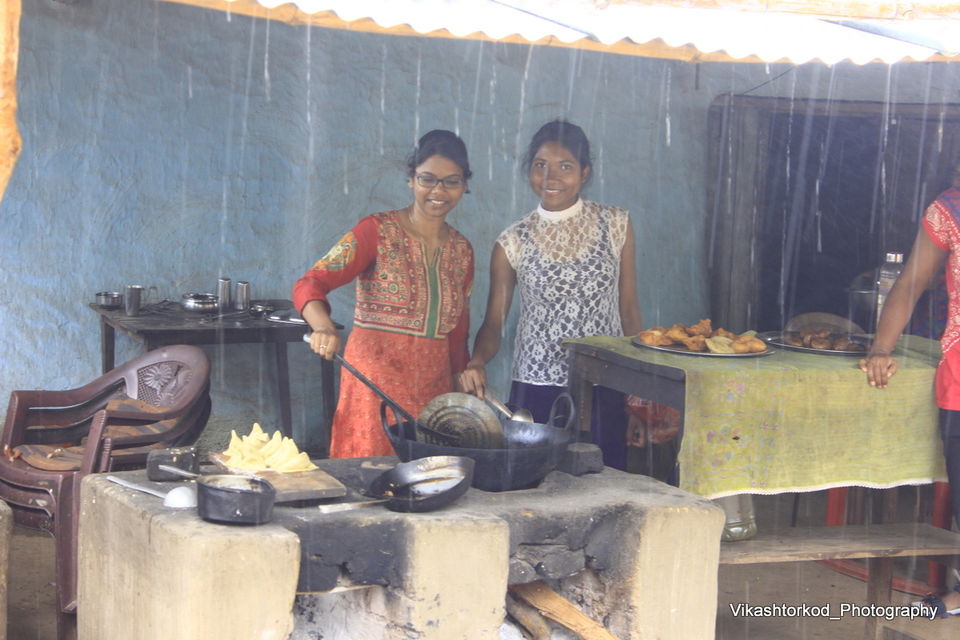 :some cooking skills
As we moved closer to our destination we could feel the cool breeze, all the tension flew by, all our worries went away and we were lost in this serene jungle. Yes this is the beauty of my Jharkhand and having visited other places I realized… I had been going around, following other travelers destination when I was in a state full of beautiful secrets. The roads were non less that the roads to Kasauli.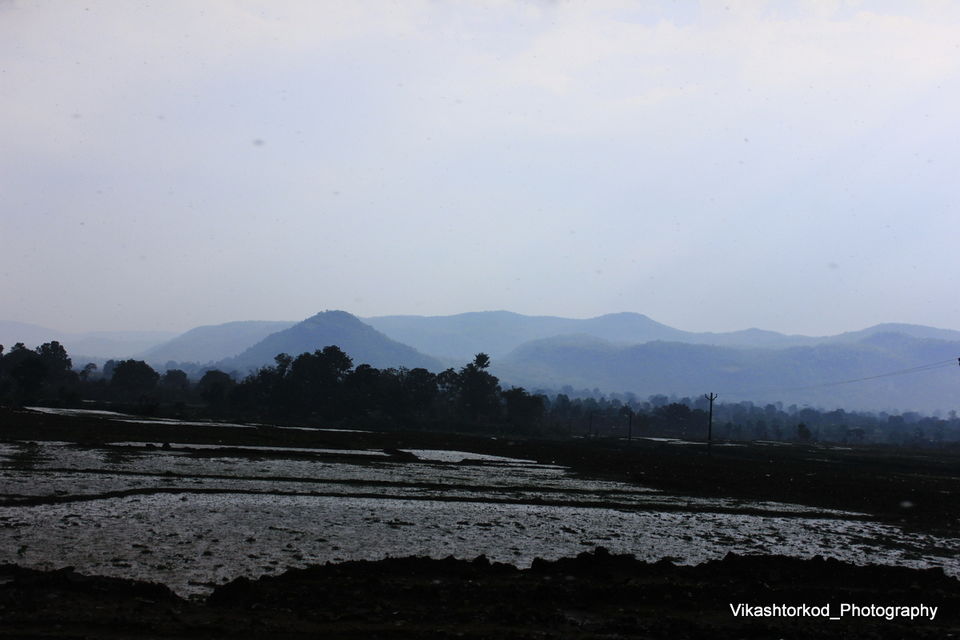 When we entered the gate which said 'Welcome to Netarhat' we felt a little change in weather as it grew colder, suddenly there was jungle of tall pine trees. A question rose 'Am I in Jharkhand?' and the answer was "YES, indeed". And I'm in love with my place again. The woods called me, the wind spoke to me, the sun peeped by the clouds and upon this, the rain drops could not stop to dance with me. A little filmy but this is my true love, my love for nature. So the crazy wandereds did not look for any stay but first we went to Dak-Banglow, a very classy and elegant stay where you need to do a pre-booking from Latehar or Ranchi. Unfortunately we couldn't get the rooms there but yet we enjoyed our evening there just gazing at the forest beyond the campus and yes even this is a sunrise point and little unknown to people.
A little rest there and we went towards the outer side of this small hamlet and we were unaware of what was coming ahead of us. Vikash the photographer had been here last month so he already had discovered few places and he guided us on the roads.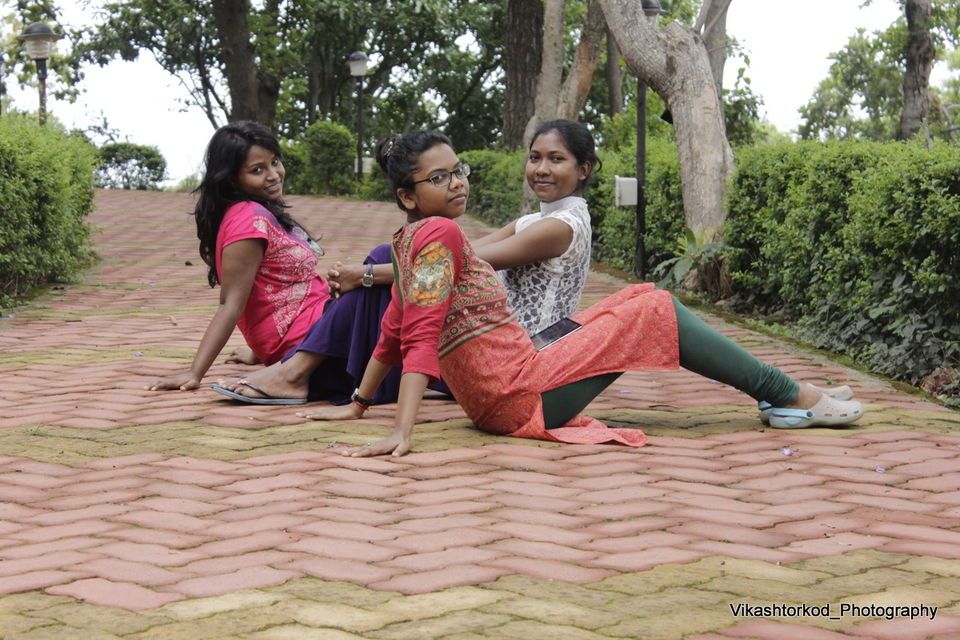 Here we were , tall eucalyptus trees along the road which was like a painting and as we turned to our left there was an orchard of Asian pear. On way we did see such cultivation but this was different because it was all open no boundary. This indicated what is the level of safety and friendliness exists. We ran to the orchard in excitement and ate as much as possible and it was so tasty. The joy of eating fresh fruit is beyond explanation, apart from eating we even collected few. So this place so very similar to Manali, where there are apple orchard all around and here we have Asian pear in every house and every campus.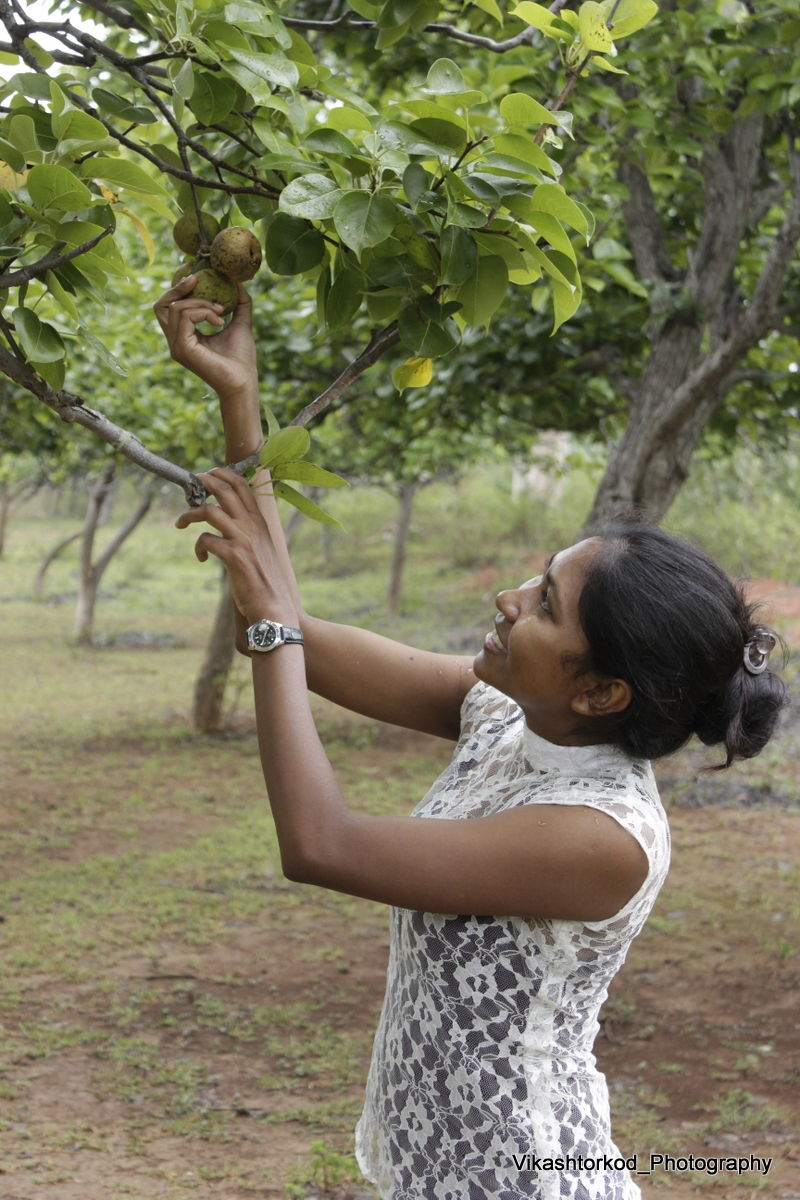 The orchard of Asian pear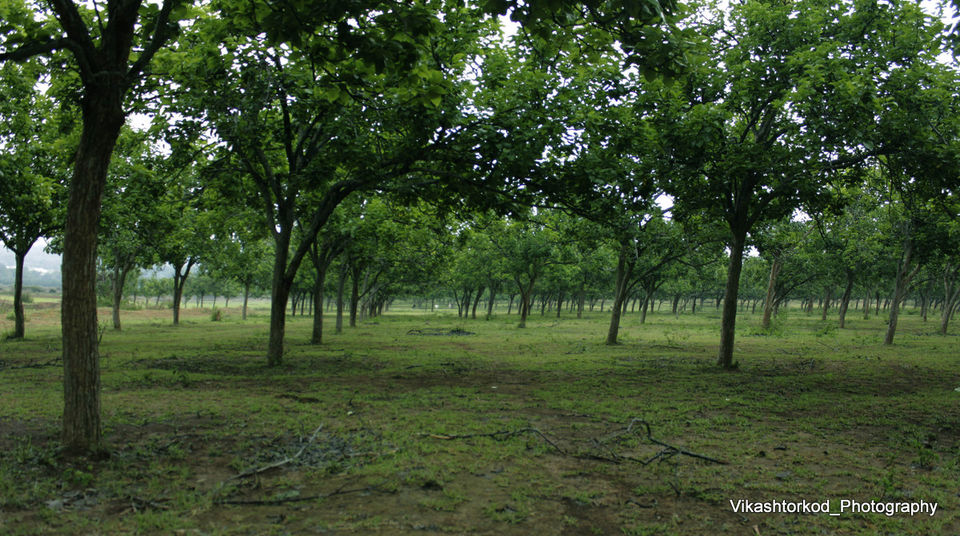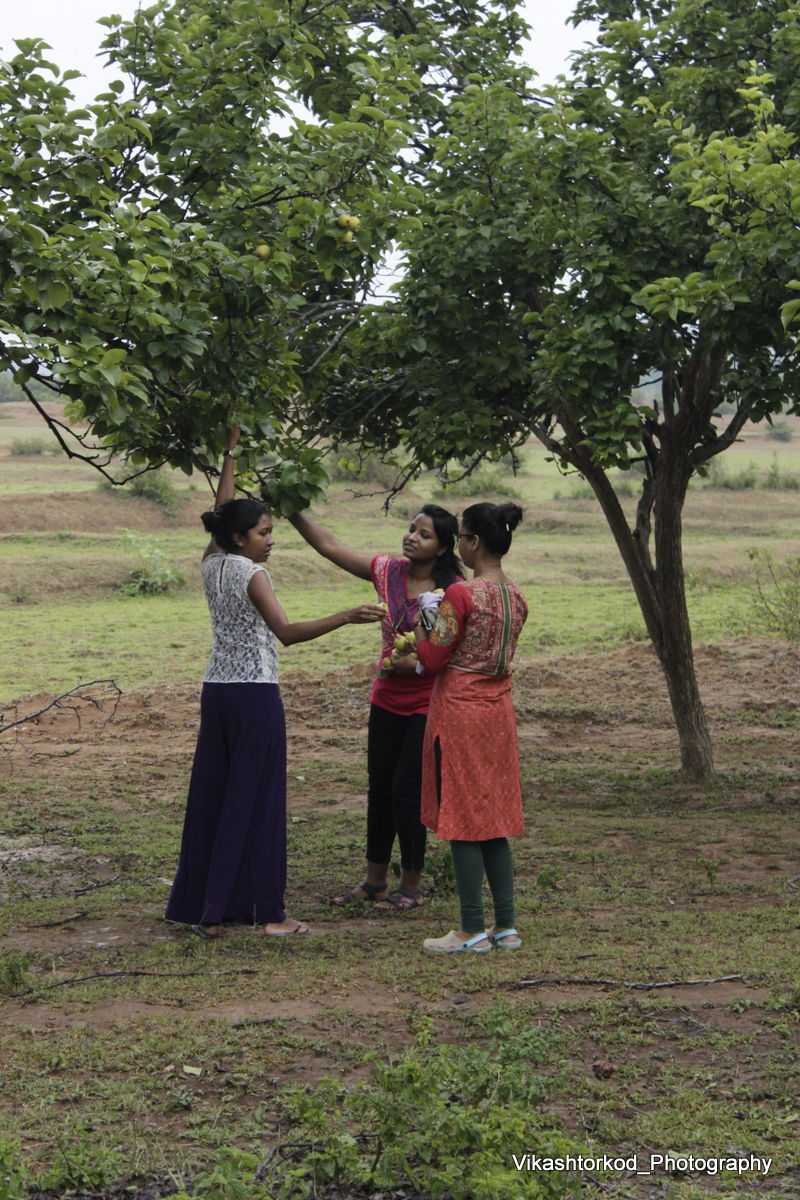 So next was we had to look for a stay and we ended up at Ravi-Shashi Lodge , a very simple and very average stay. A little time to freshen up and we were on the road again to the sunset point, which was around 10kms from the main town. As we reached the spot, most of the visitors were leaving as it was cloudy and no sign of setting sun, it was hiding behind the clouds. For us the sunset point was not only about the sun so we ran to the fields crossing a stream and got a joyride as the dried fallen tree, recalling the childhood days. And here's a little glimpse of that evening.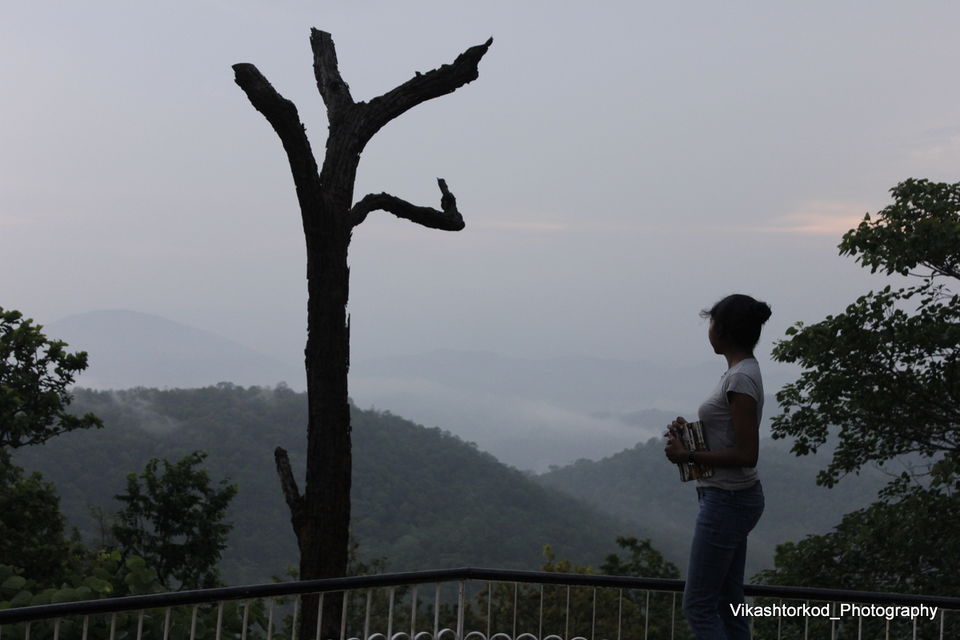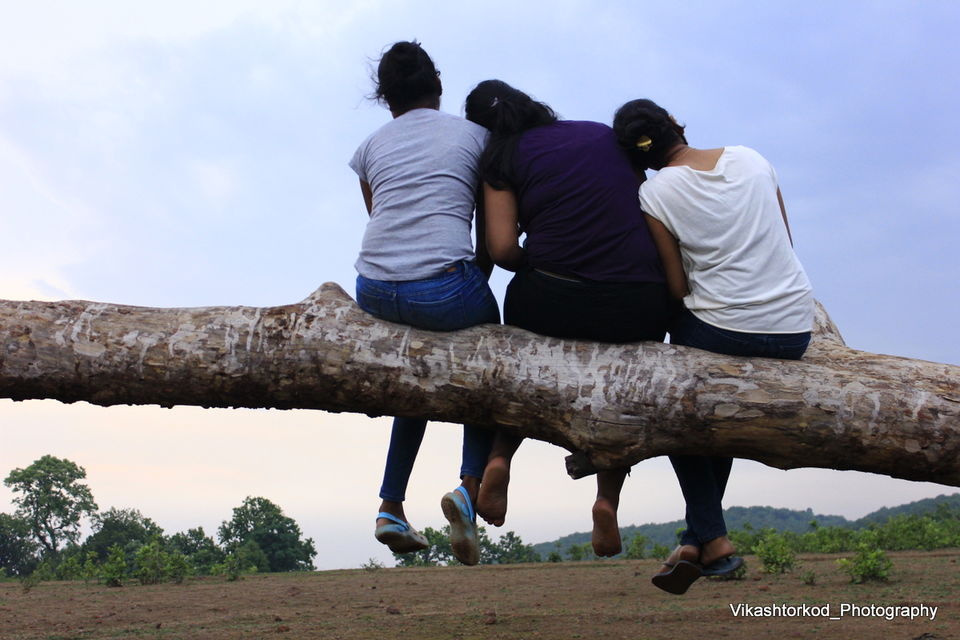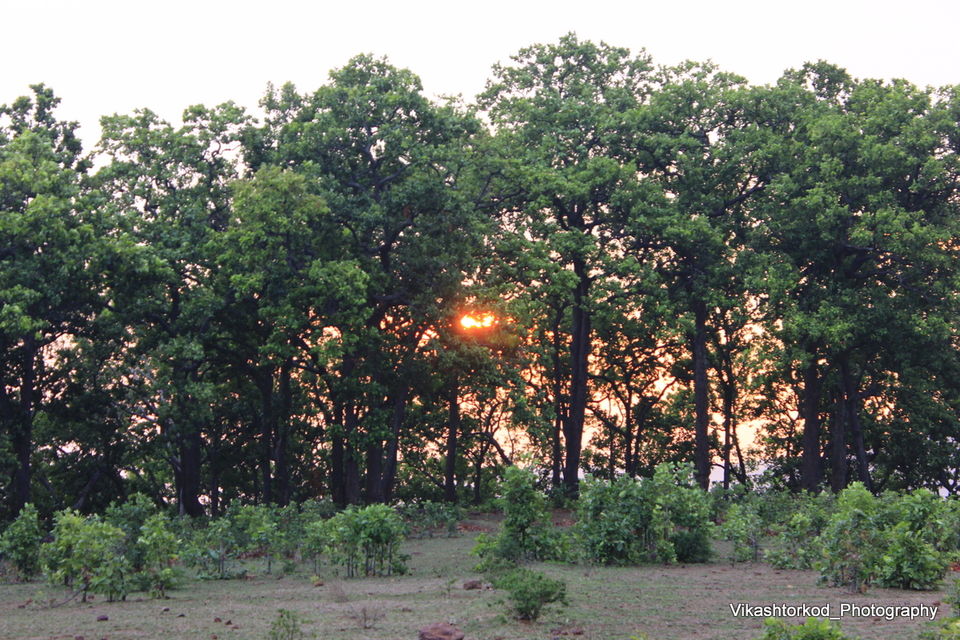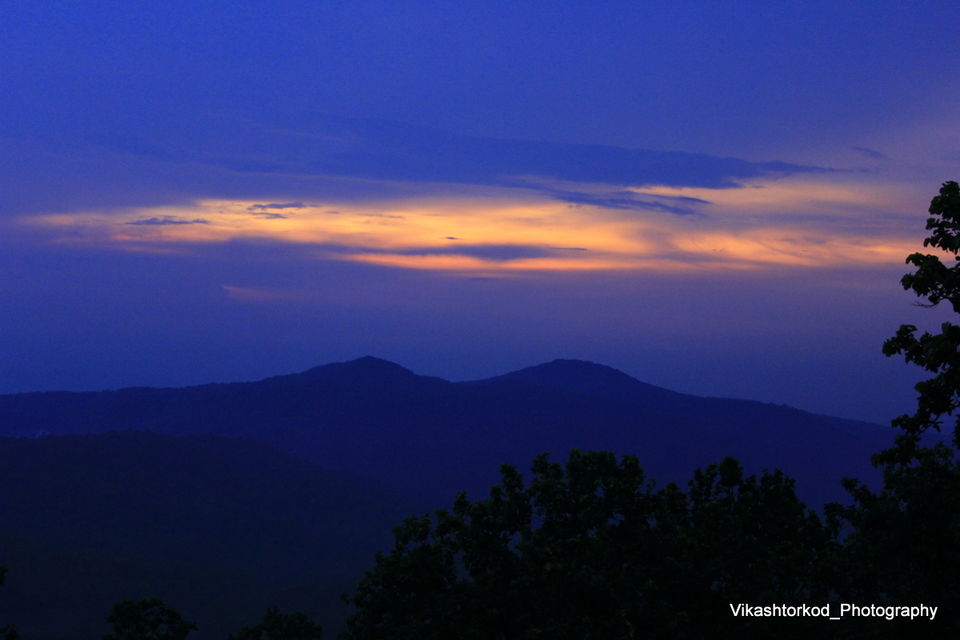 when the sun goes down the sky reflects the real blue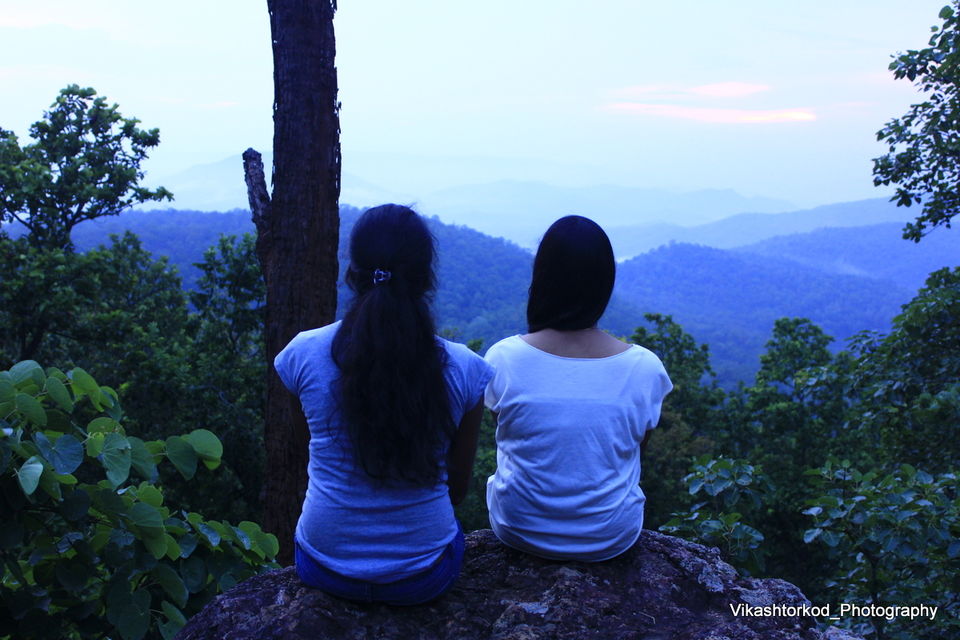 I took a moment sat on the rocks gazing at the wonderful blue sky, stood in tranquility I saw the blue sky, the rising smoke from the forests and felt the depth of the horizon. Just a little moment with self and I could feel being one with this nature.
What I saw here reminded me of the Cherrapunjee, Seven sisters falls where I saw the clouds rising from the forest. Even here rose the clouds from the dense forest. Facing the hidden setting sun we stood and there were hills covered with dense forests and this is my own state, the land of forests- Jharkhand. Then we went back to the town, had dinner at the hotel. Now, another very magical night we had, after a little shower the sky was clear, we were awake till 11 night. The beauty was the clear sky, moon which had that little orange shine on the east and the star studded sky, a rare view in the city. We stood under this clear sky and I wished the night never ended. It was cold, it was bright and it was resplendent.
Back to bed after an hour or so as we had to wake early before sunrise. Early before dawn we were ready and by dawn we enjoyed our ride to the sunrise point. The sunrise is yet another blissful moment from whichever place in this world you see, its all about enjoying the moment. As the sunrise point attracts lots of visitors we went to the dak-banglow, our sunrise point. Sat there and lived every single second, felt every breath and laughed at our jokes. Felt the rays of the sun touching my face, heard the birds chirping, felt my every single heartbeat, imagined the vastness of this beautiful world and took a moment to mold my dream. Yet another memorable morning with friends and a little moment larger that life.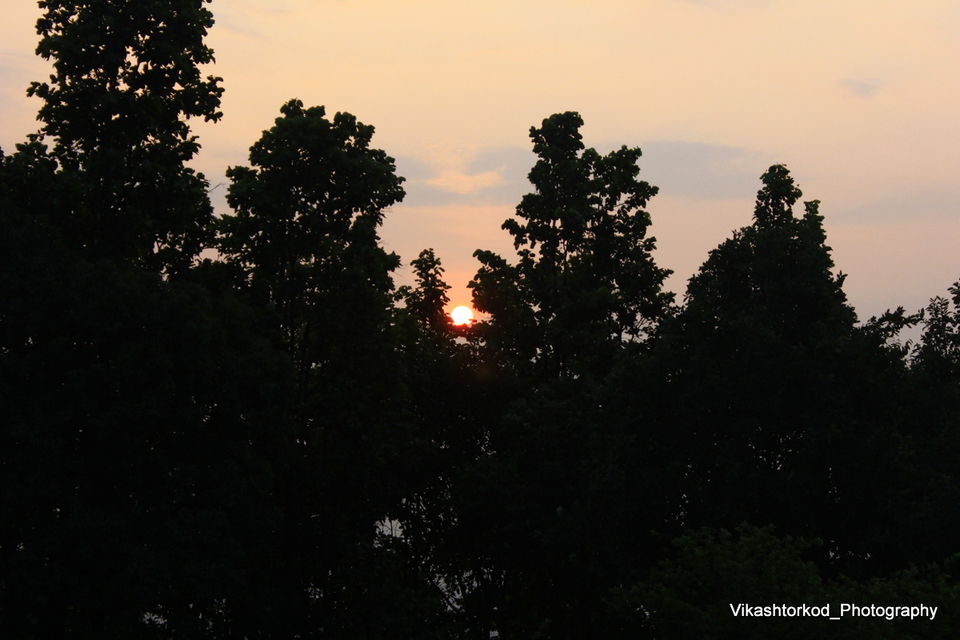 Sun-rise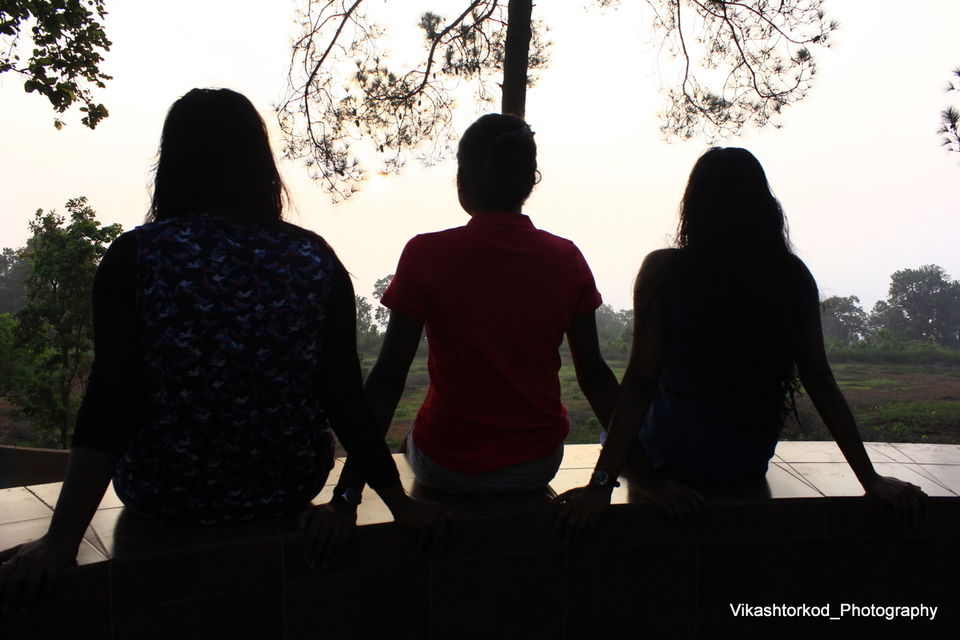 Friends happen over trips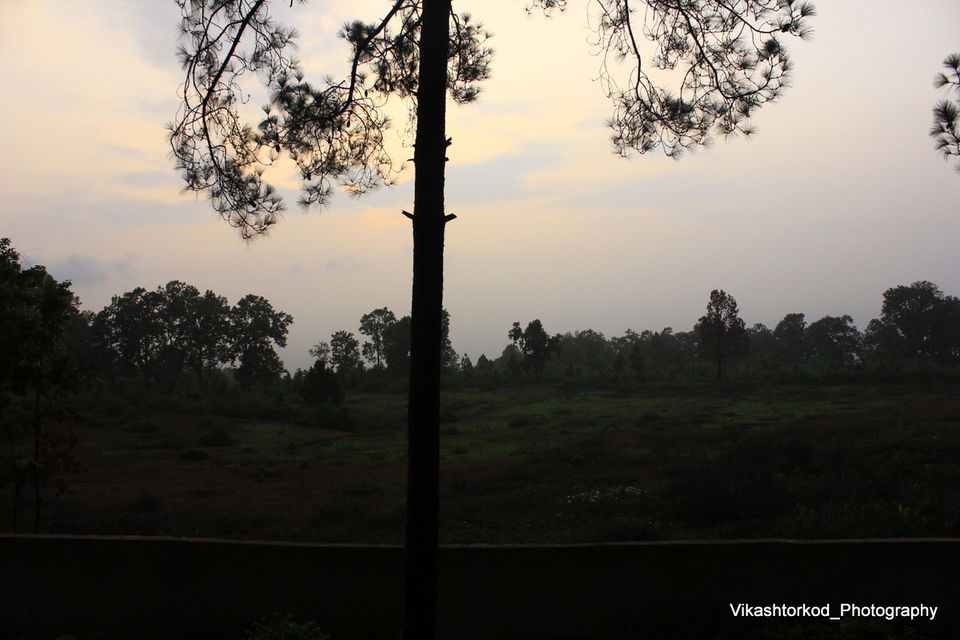 when the rays of rising sun kissed my face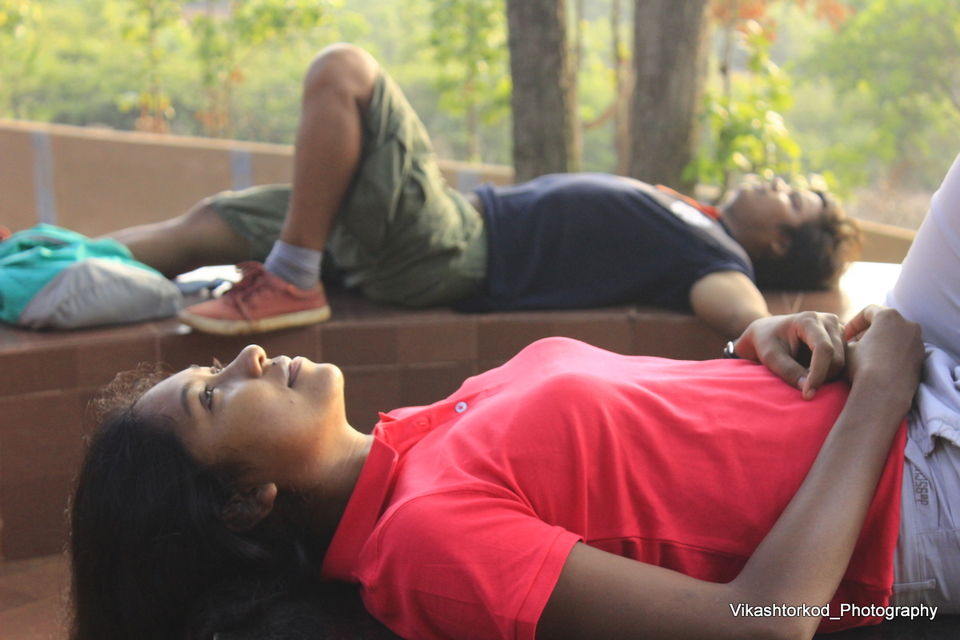 So time to move to witness that one school known for its unique system where the students address their teachers as 'Guru ji' and 'Mata ji' , sounds so soothing. The Netarhat Residentil School , established in the year 1954.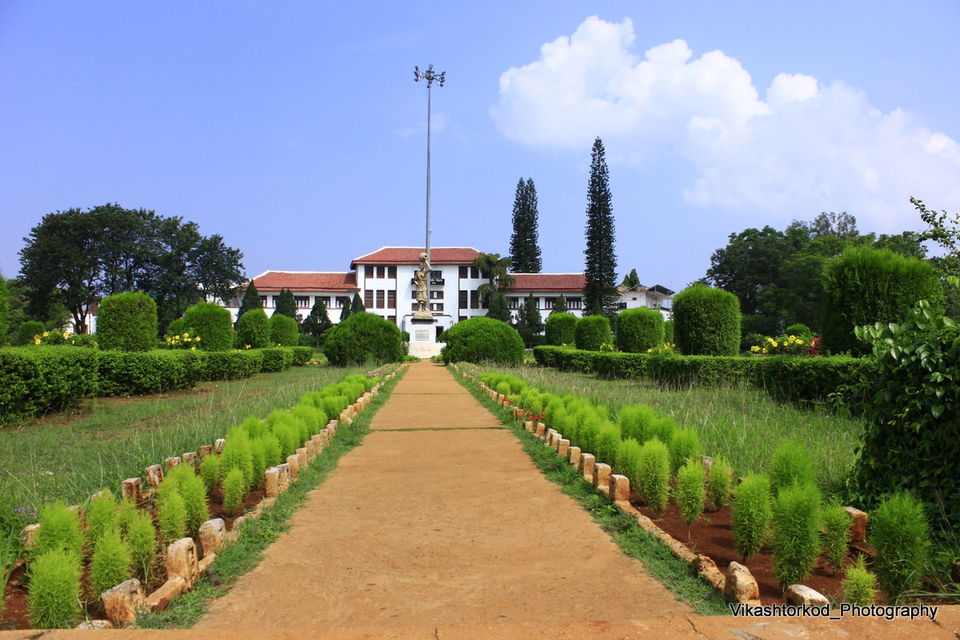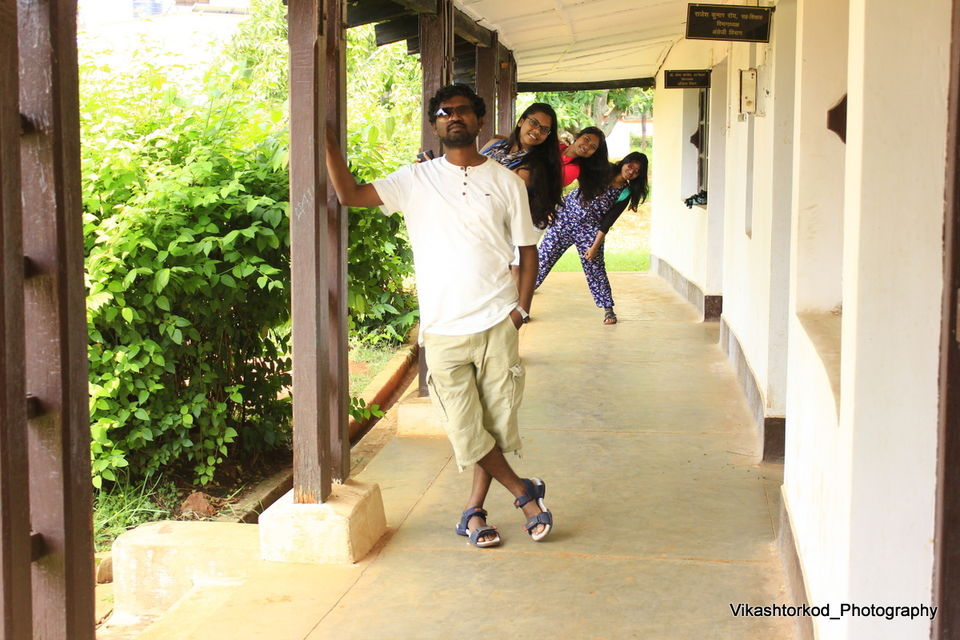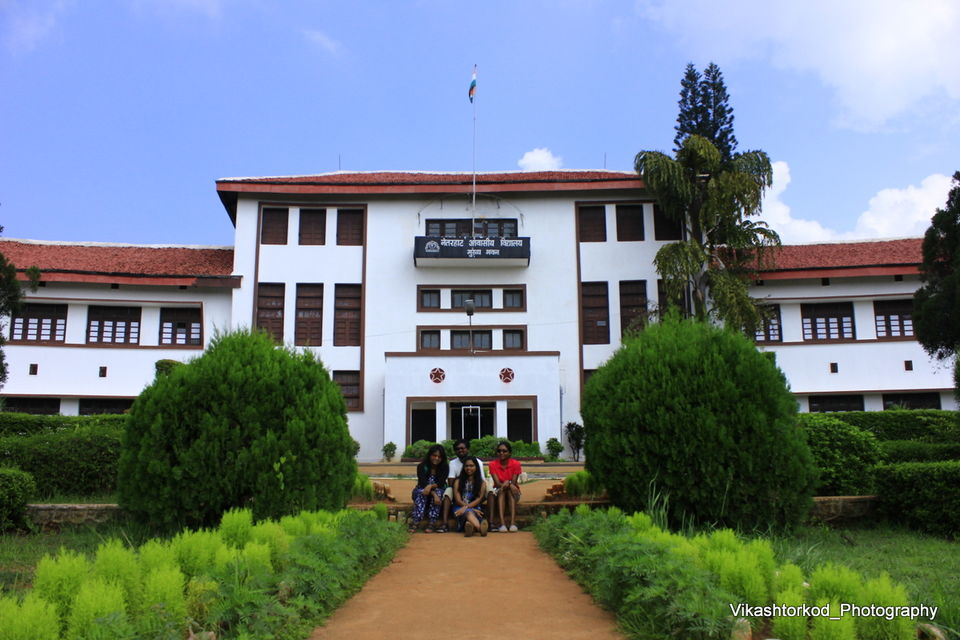 So this was a little moments in the little town of Netarhat and our next destination was Lodh Falls, highest falls of the state. It took us around 2 hours to reach to this place and it was yet another hidden beauty of nature. Can't explain in words but here's few pictures of this place.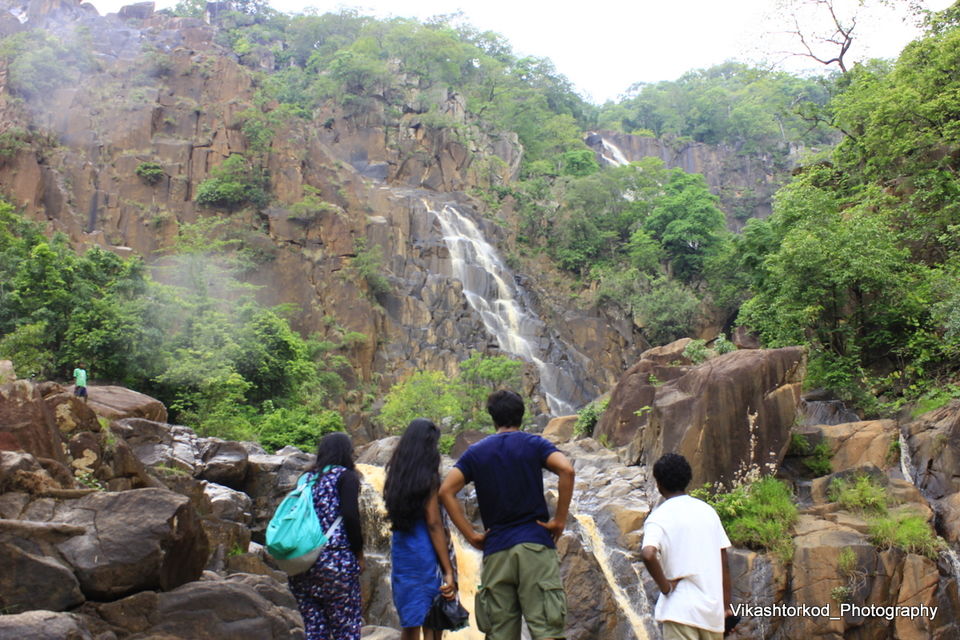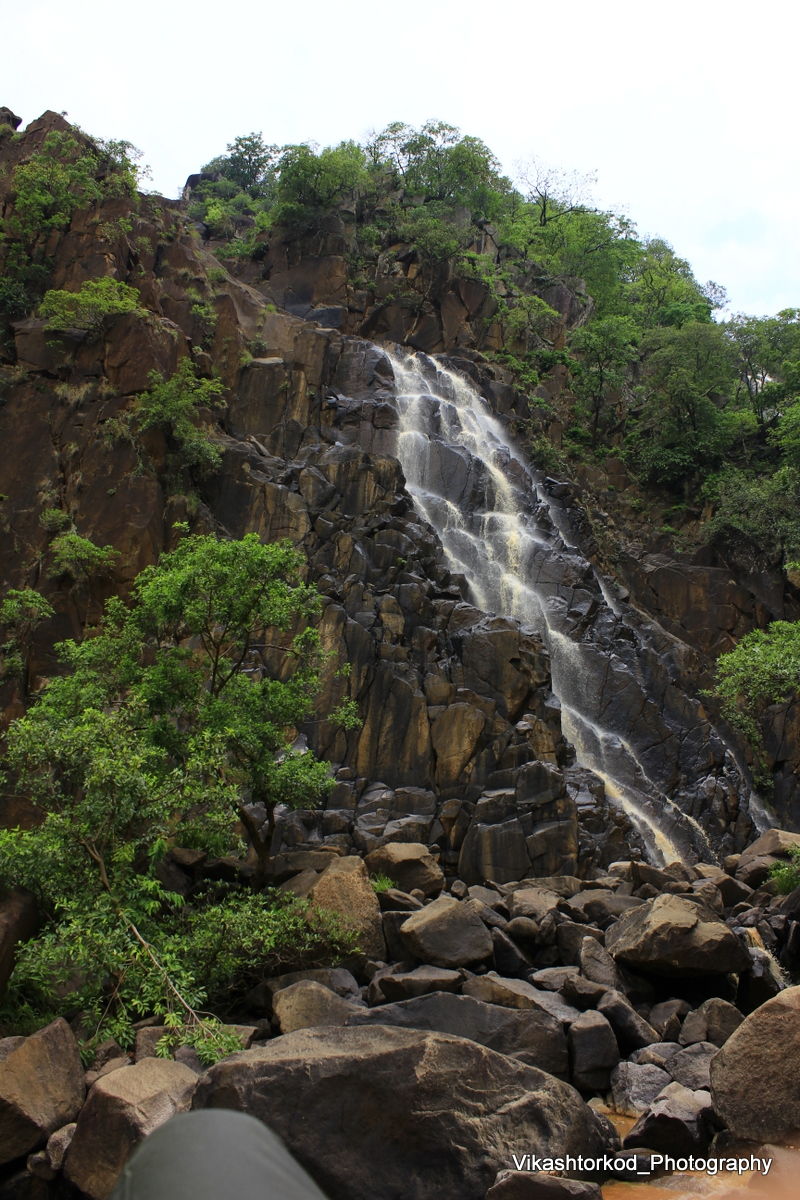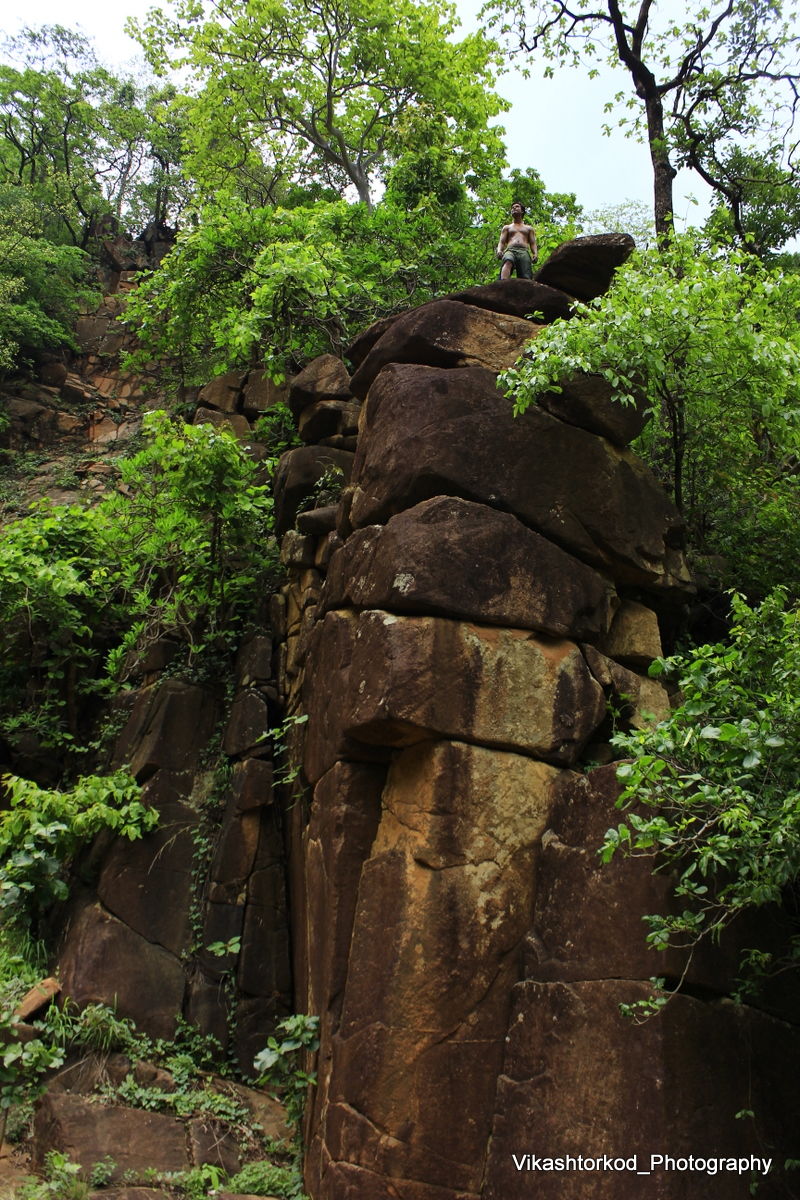 on the rocks- the brave one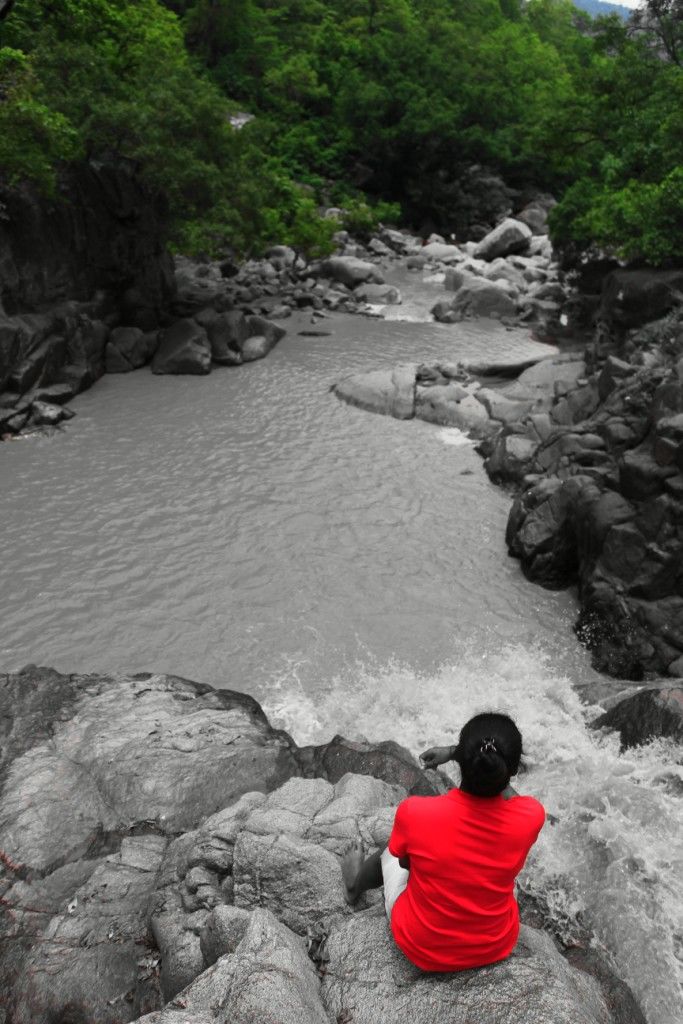 I could feel the depth of the falling water and distance between the hills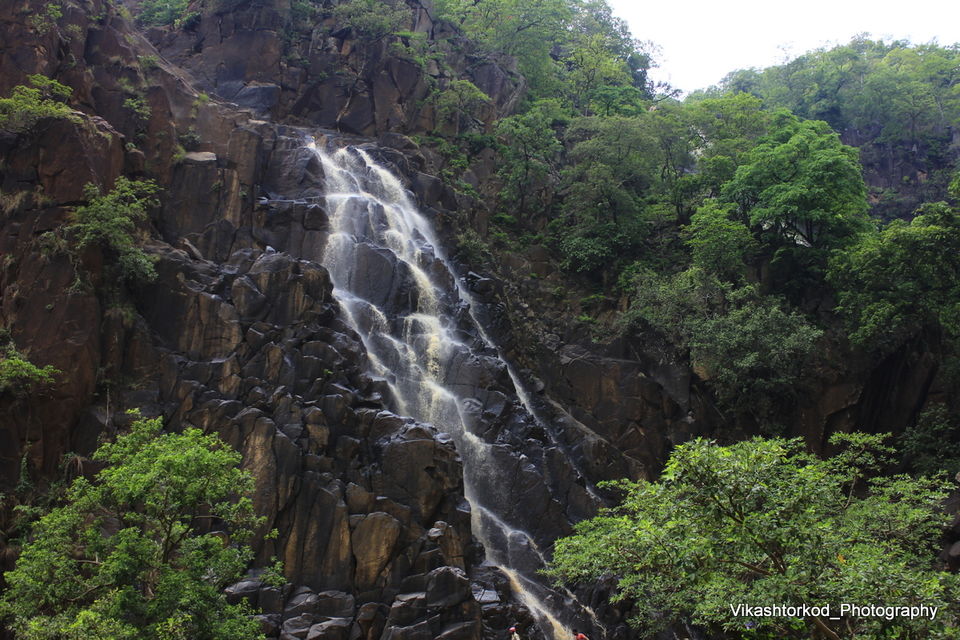 Done with all the destination check we headed back home and met my favorite on way back – Rain. It rained heavily while returning and I enjoyed every drop. This was not enough we stopped at various unmarked viewpoint and had some best moments together.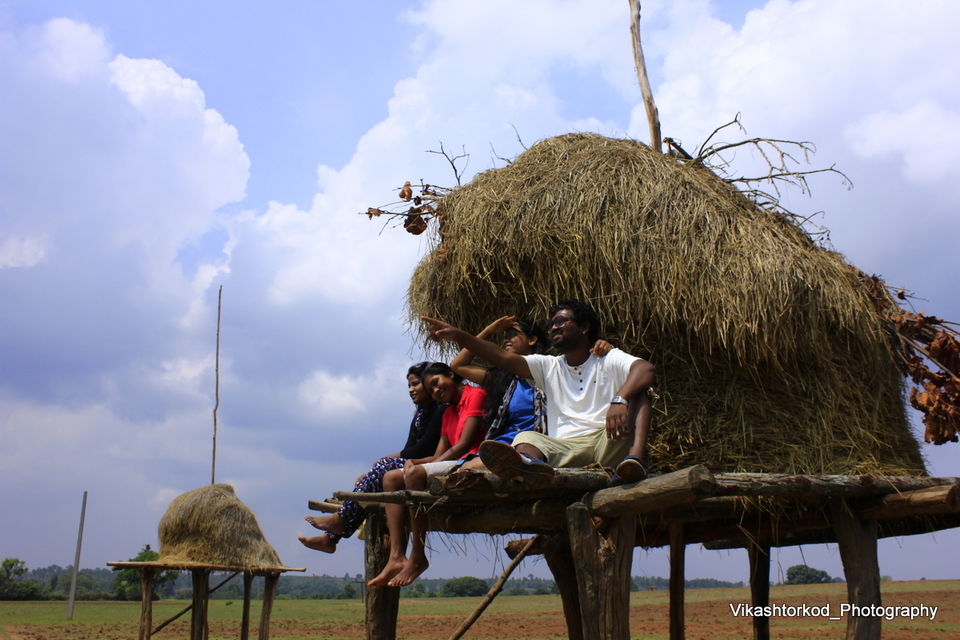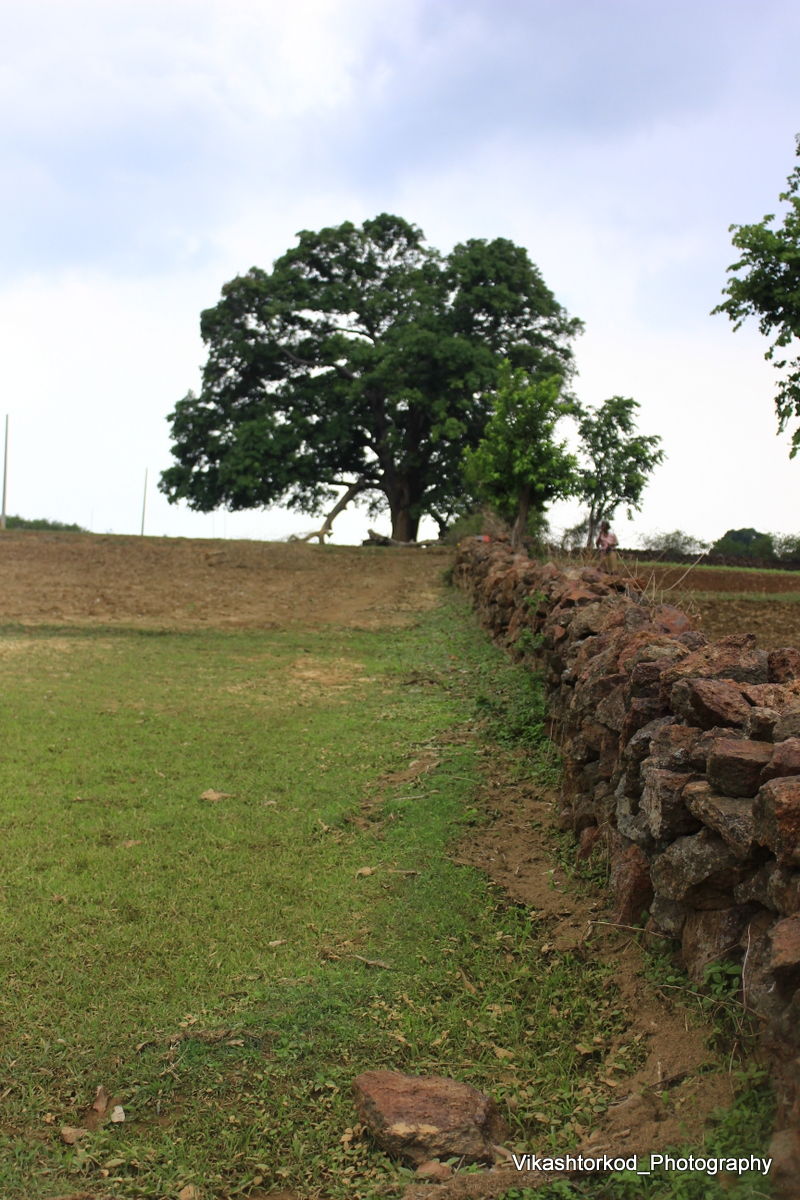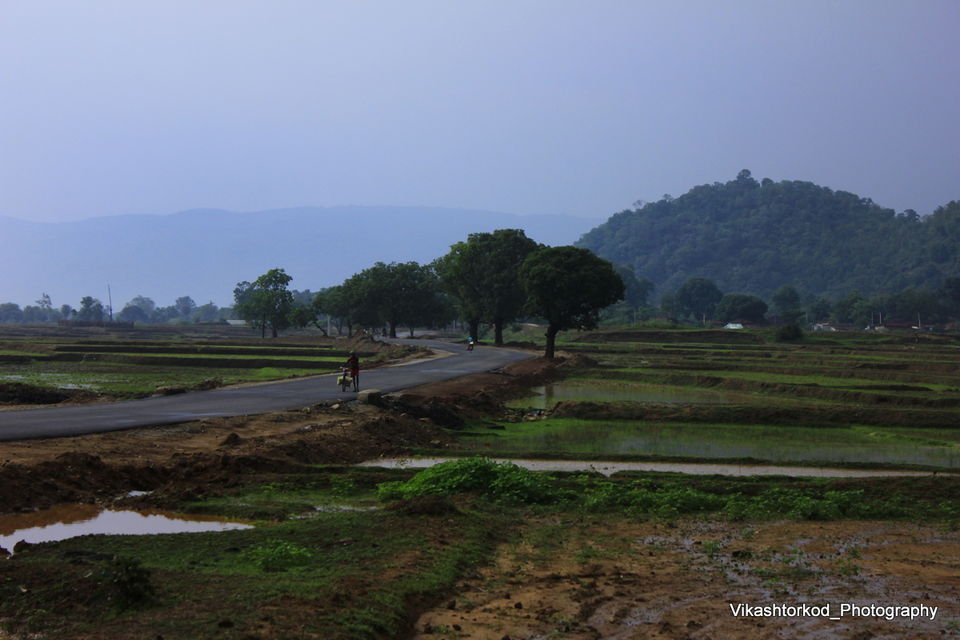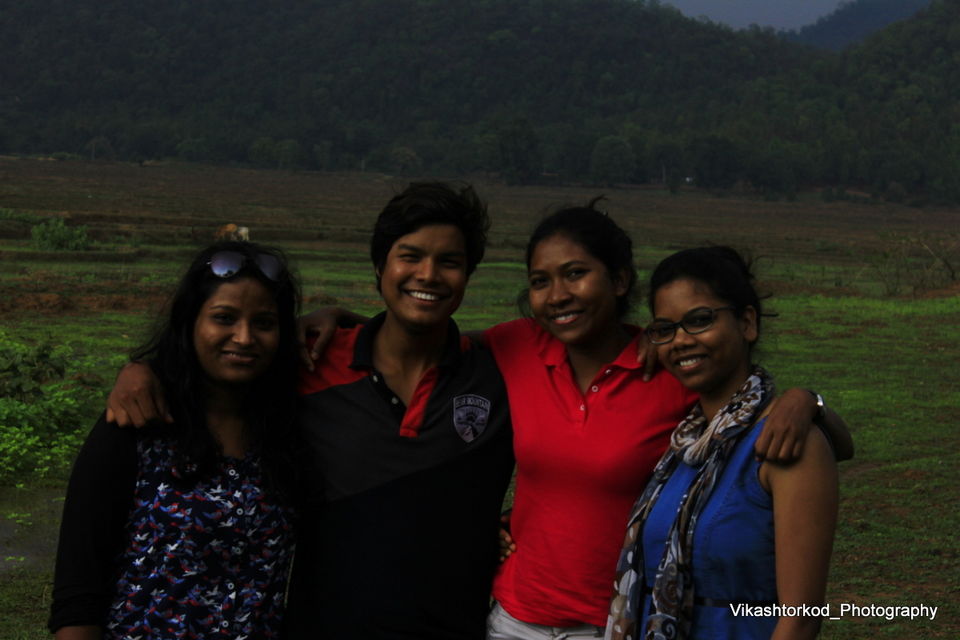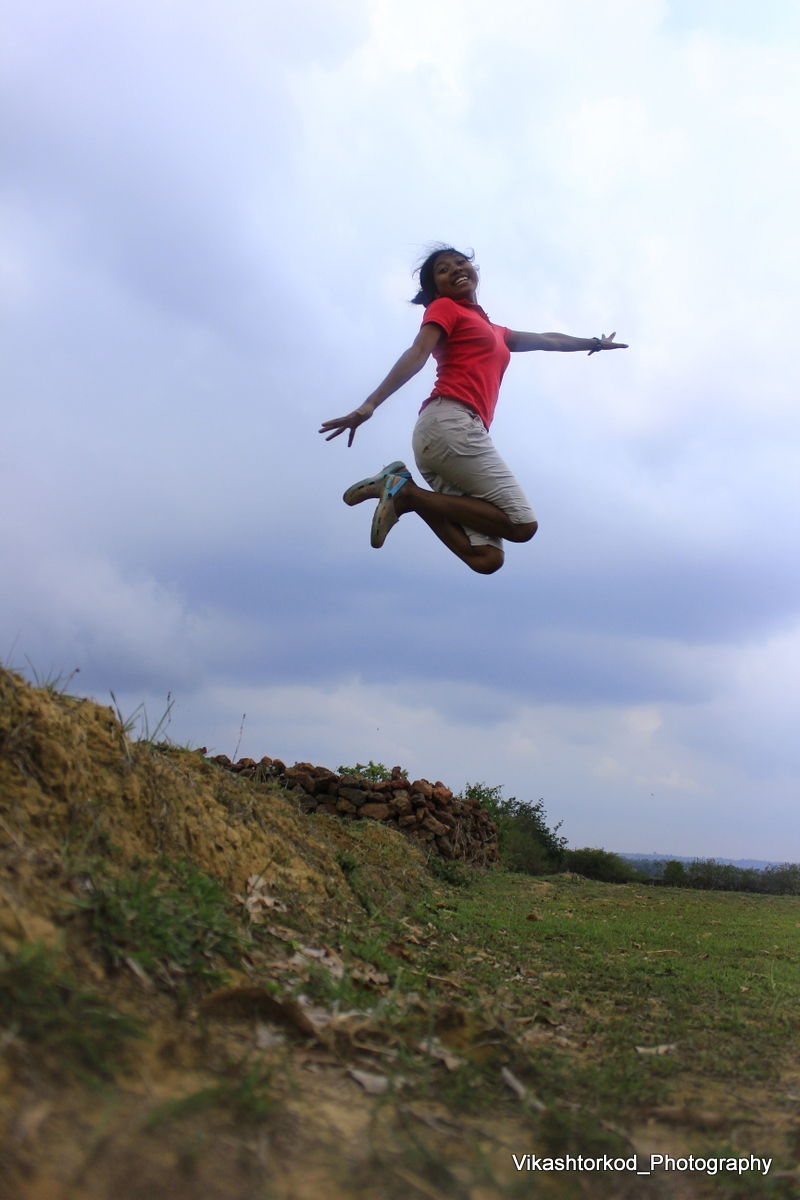 This trip summarized in one word is 'FUN' , don't want to use any complicated word because this trip was very simple and carefree. The hangover still continues. I must say- 'come visit this state, land of forests, land of colors, land of rich culture, land of simplicity. The hidden gem the beautiful place of untouched beauty of nature.'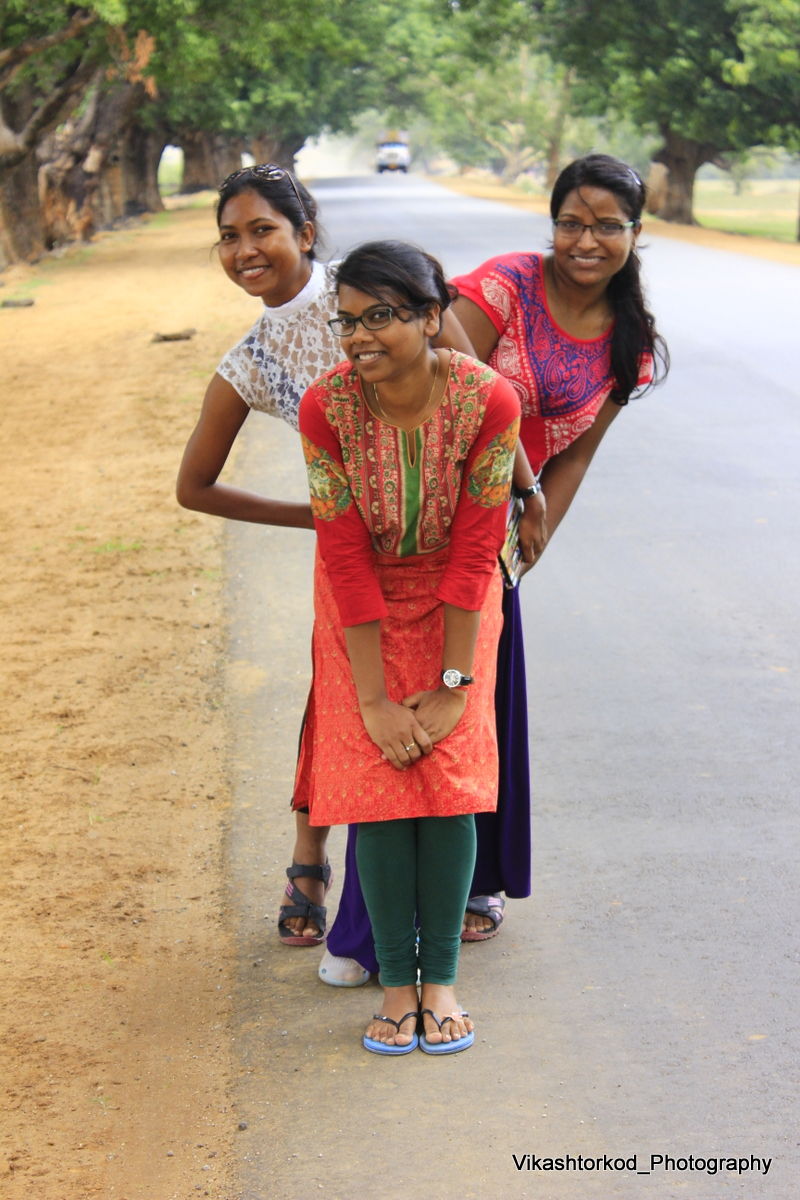 Photography by
Vikash Torkod : https://www.facebook.com/VKSTKD?fref=ts
follow him in Insta : https://www.instagram.com/vikashtorkod/