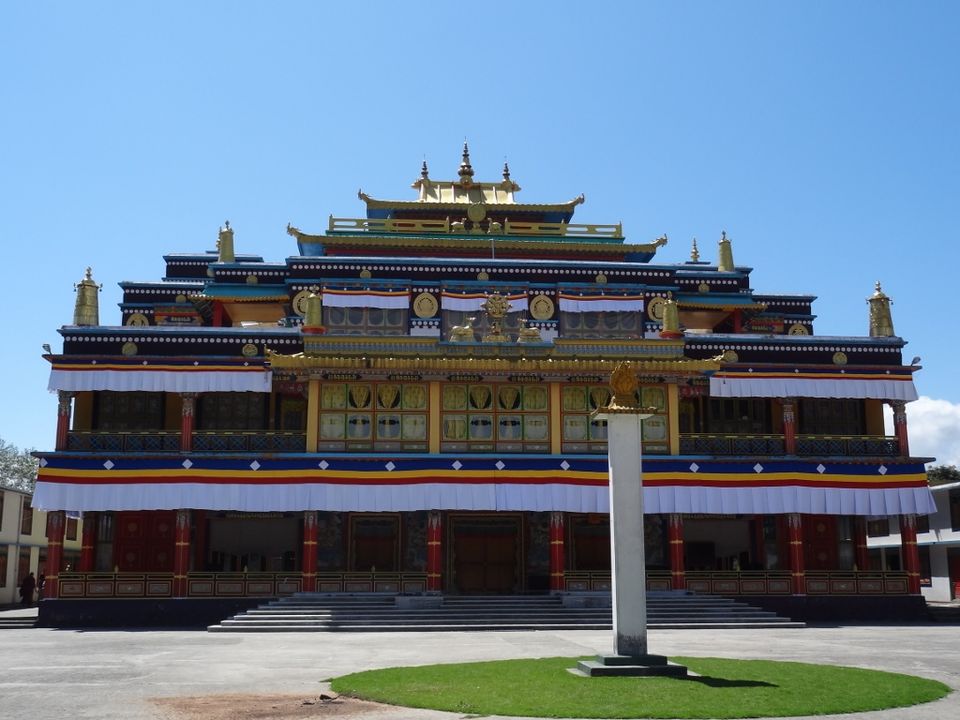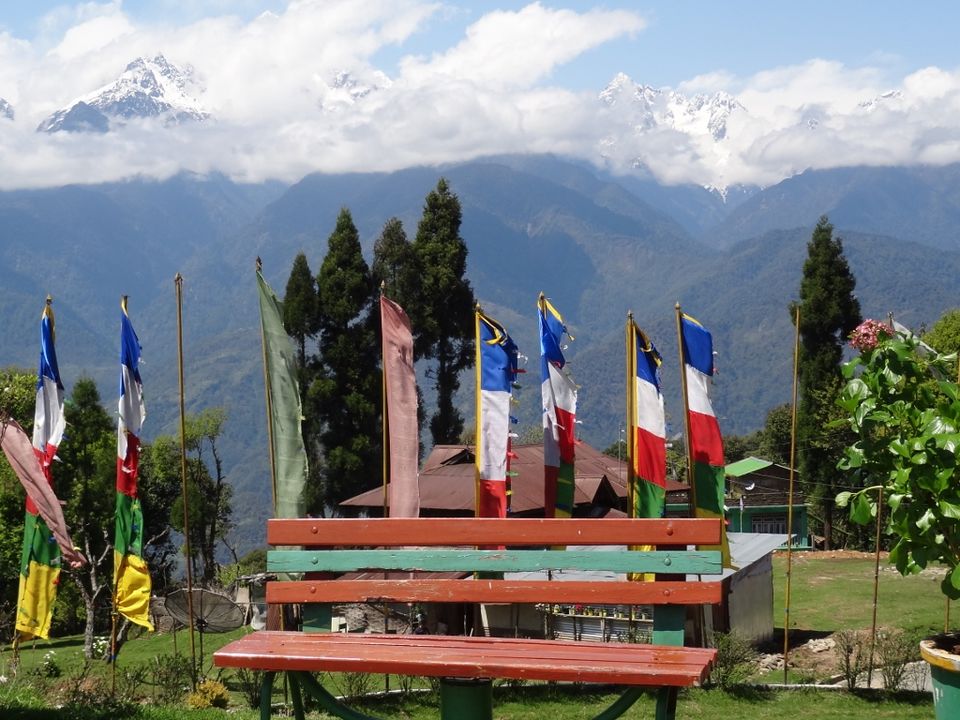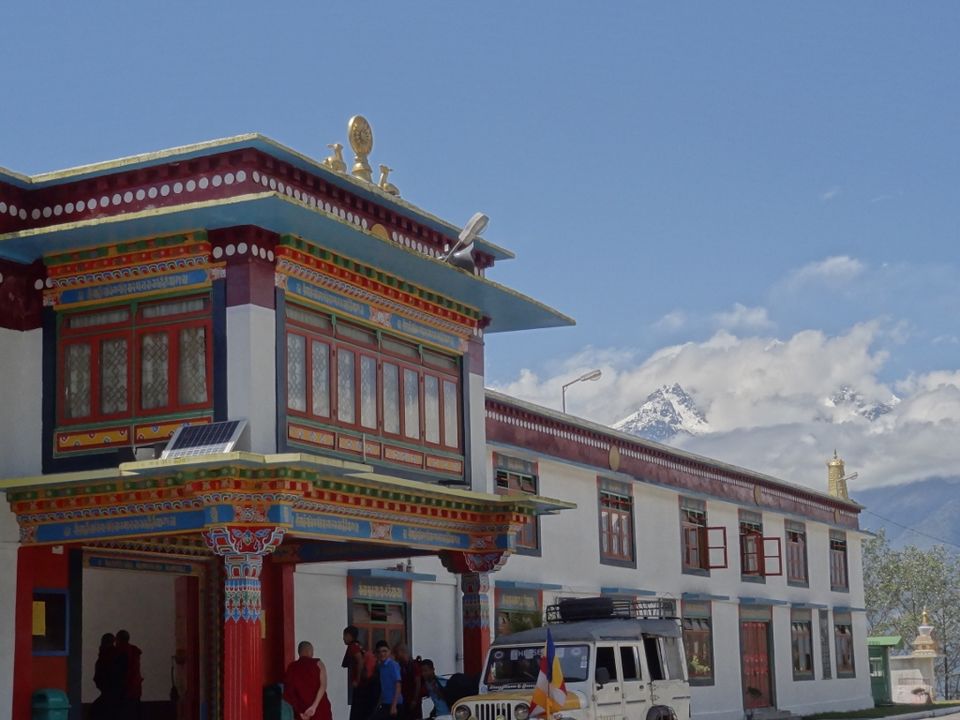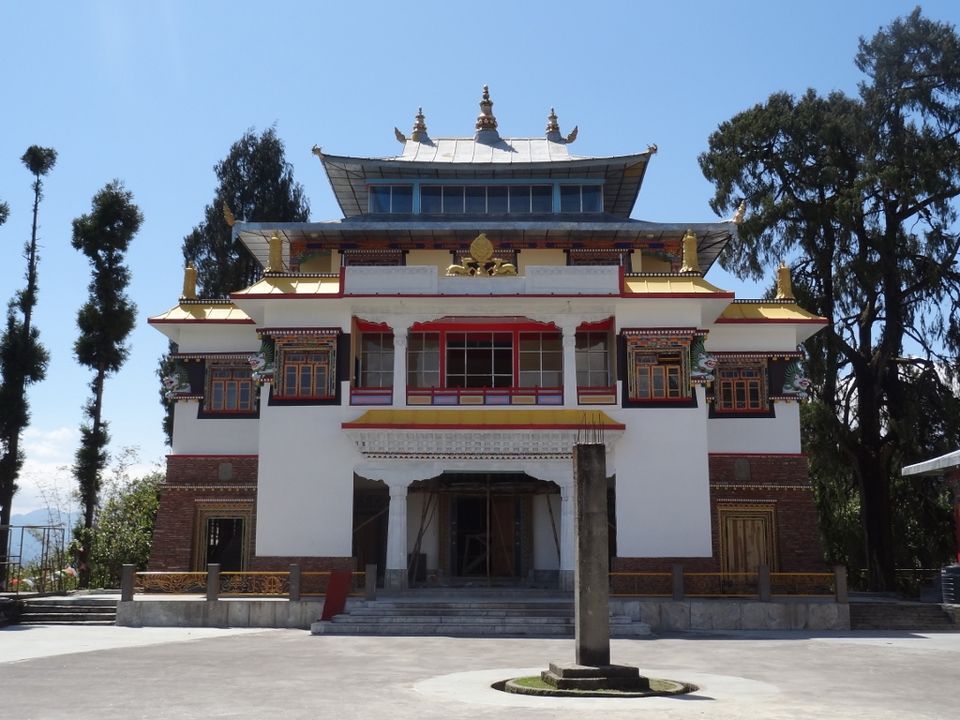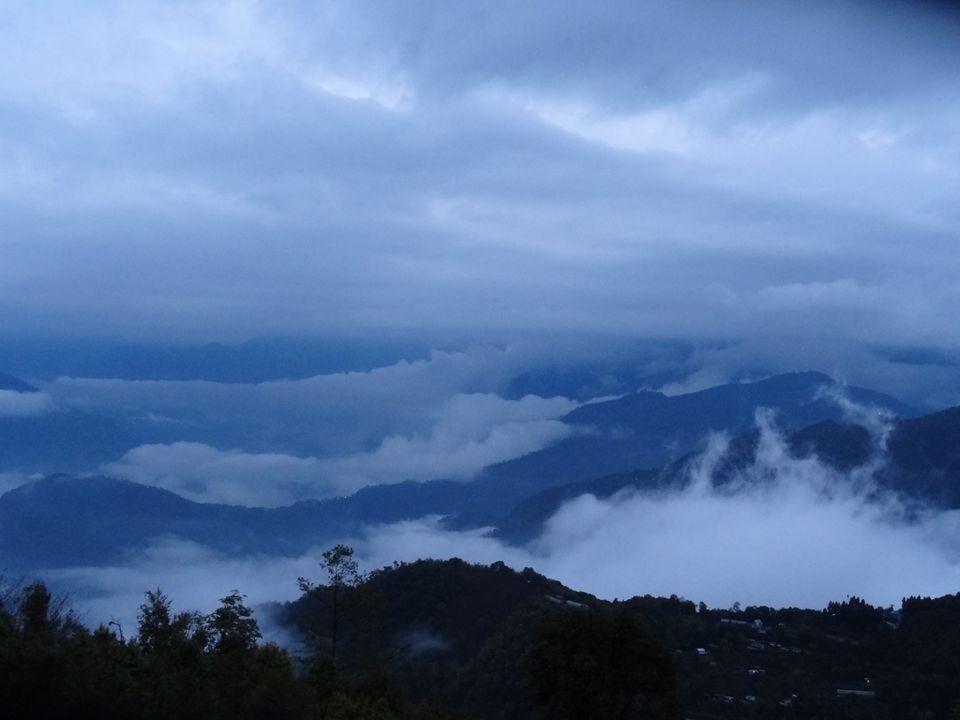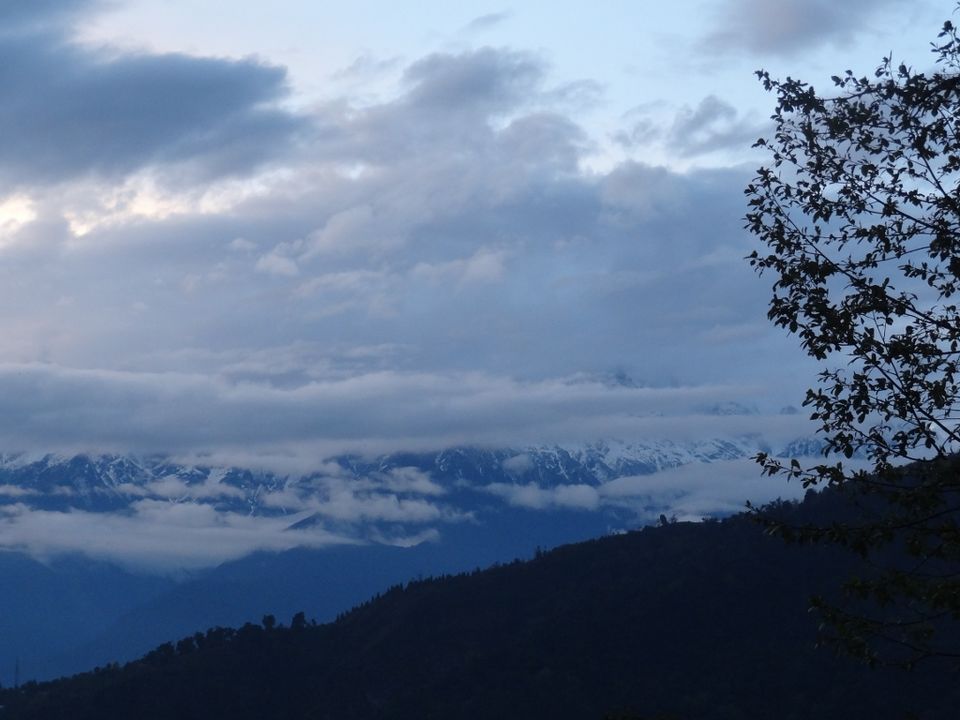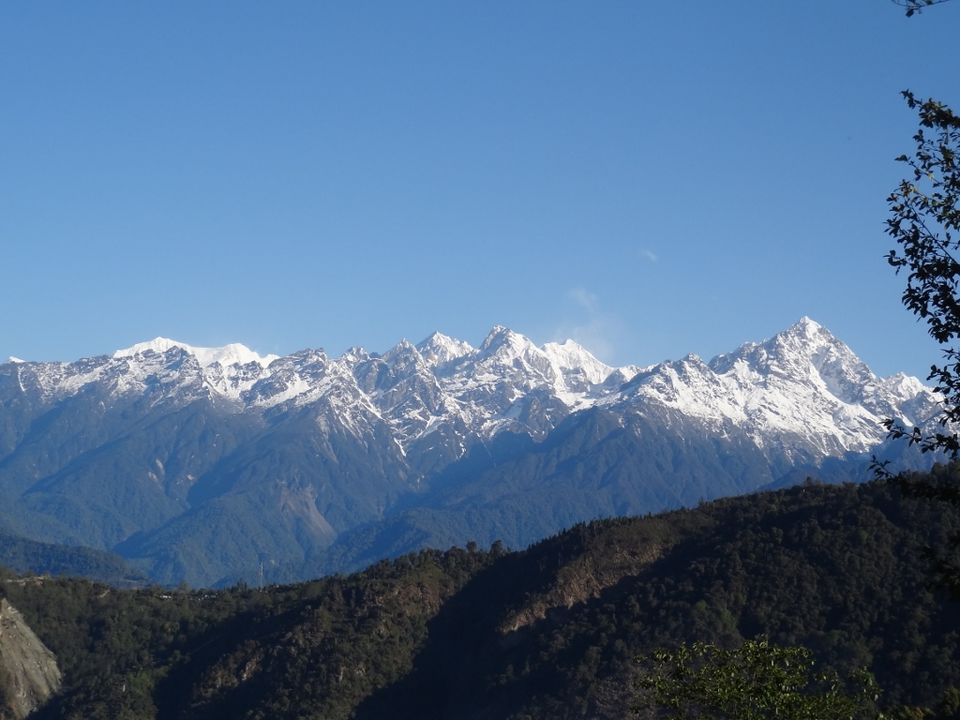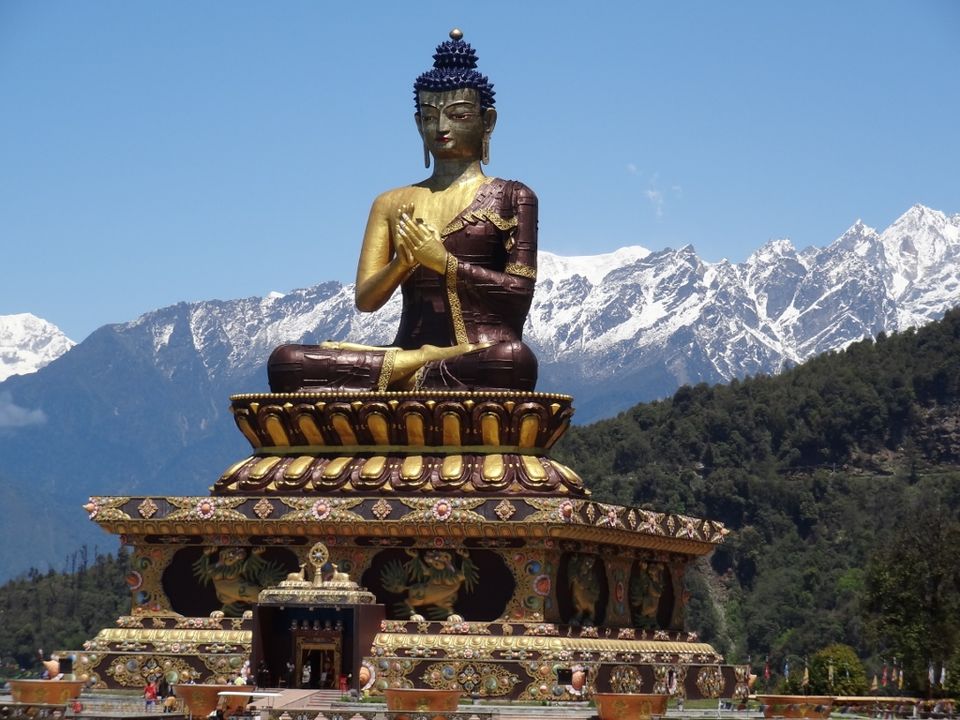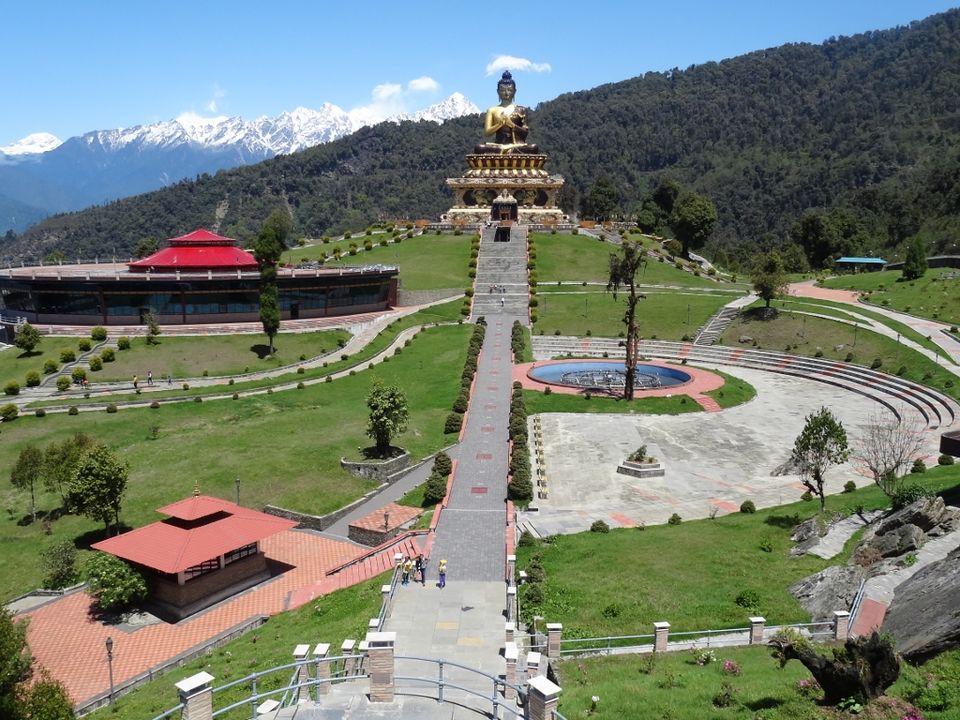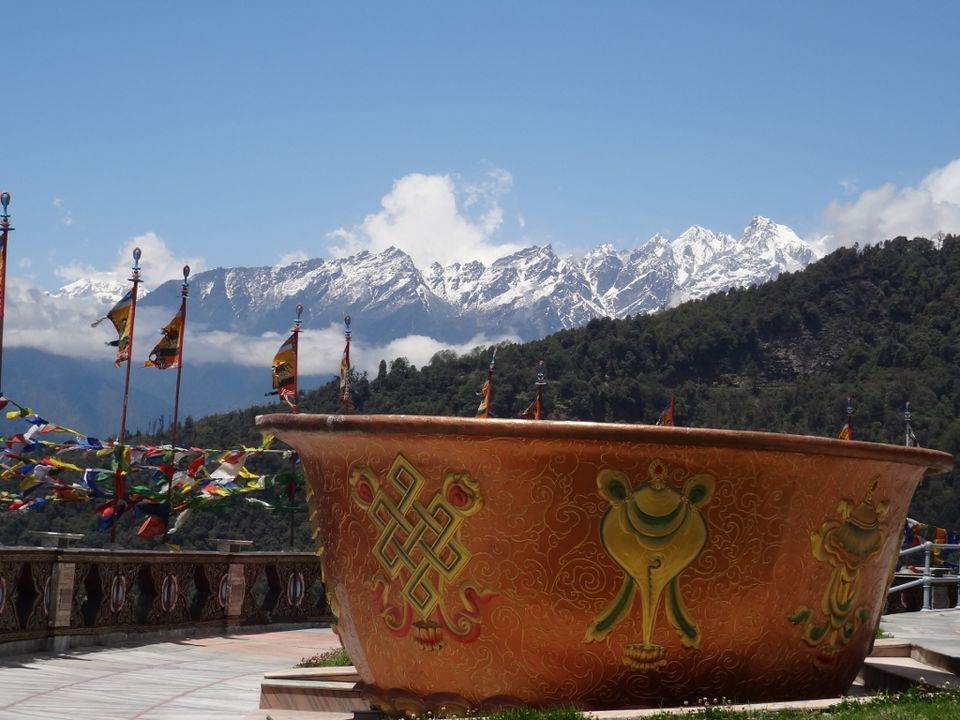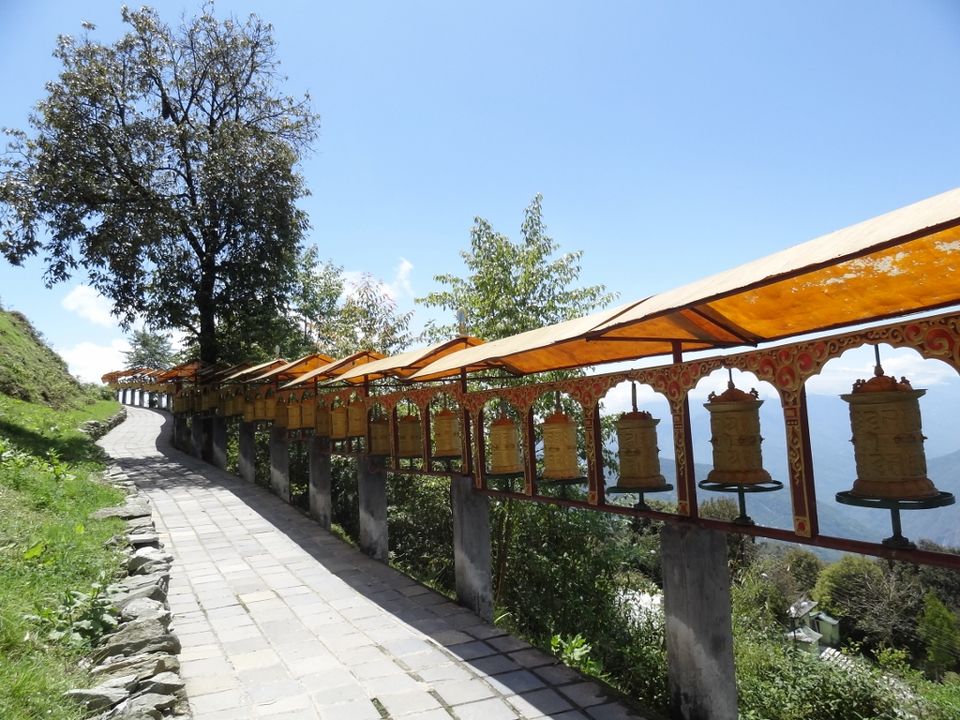 Ravangla is a quaint little town nestled in the hills of South Sikkim and with its serene atmosphere and pleasant weather, it serves as a great destination for the city souls to unwind. The best part of staying in Ravangla is that you can simply do nothing for days and still not get bored as the balmy weather and the natural beauty will keep you absolutely engrossed. Ravangla has something to offer for everyone, it is a photographer's delight, a bird watcher's paradise and a nature lover's destination to witness pre-eminent beauty. We visited Ravangla in the month of April and were greeted by an abrupt rain and chilling wind. As we moved towards the hotel, we could see the whole town getting engulfed in mist and the sight of mist passing through the tall trees and making everything hazy created a mystical feeling. We spent the evening sitting near the window of our hotel room with a plate of hot momos and tea trying to live every moment of the idyllic setting.
After 2 days of rain, weather became clear on the 3rd day and we had a clear view of the Kanchenjunga range right from the hotel balcony. It was a completely different Ravangla, there were no clouds, no mist, only azure sky and verdant hills. It was a perfect day to go out and explore the place. So after breakfast we thought of visiting Buddha Park in Ravangla and two monasteries in Ralong which is around 7 kilometres from Ravangla. Buddha Park takes around 15 minutes from Ravangla market by car. It is a huge park with a large statue of Lord Buddha in sitting position in the middle of the park. When we reached the park, we were absolutely spellbound seeing the golden Buddha statue shining like gold with a backdrop of mighty Kanchenjunga standing like a tall white wall. The surrounding walls of the park were beautifully decorated with many flower pots and the park had beautiful green lawns having benches in between. There was a temple underneath the statue whose walls were beautifully painted depicting Lord Buddha's life story. The prayer wheels, the fluttering prayer flags, the huge decorated pots filled with water, the slow playing chant of "Buddham Sharanam Gachhami" and the soothing cool wind together created a heavenly feeling. We spent around 2 hours in the place enjoying the ethereal beauty and capturing it in our camera before leaving for Ralong Monastery.
There are 2 monasteries in Ralong, one is New Ralong Monastery and the other is Old Ralong Monastery and we had thought of visiting both. It took us around 20 minutes to reach the New Ralong Monastery from Buddha park through a very scenic road. This was the most beautiful monastery we had ever seen and it's location largely contributes to it's grandeur. You can see the Kanchenjunga range clearly at the right side of the monastery. It was around 1 pm when we visited the monastery and we were very lucky to see so many monks of various ages offering their prayers. The sound of the chants were so soothing that we wanted to sit there for hours listening to it. The monastery was quite big and was decorated magnificently with many beautiful thangkas and murals relating to Buddhism. Outside the monastery many benches were set where one could sit for hours looking at the beautiful surrounding. The old monastery was hardly a 5 minutes drive from the new one, but we could not go inside it as there was some construction work going on. We clicked a few pics from outside and came back to the hotel. Sun went down in some time and the view of the valley in the twilight with patches of clouds floating over it created an impression of a fairyland that I always dreamed to visit. Night came with numerous twinkling stars in the sky and I was so euphoric that I felt like singing that "Twinkle twinkle little star..." rhyme from childhood. Yes, I was overwhelmed like a child and I bet you would have felt the same too, because i could not remember the last time when I saw those many stars in the pollution and lights of the city. The stars of the sky and the lights in the hills together created a mesmerizing effect and it felt as if the sky had come down to meet it's long time love earth pushing all the boundaries. It was an experience to savor and my heart said this is where paradise resides.
It was our last day in Ravangla and we had to say good bye even though our hearts did not want to. There were still a few things we wanted to do like watching the sunrise from Rayong Sunrise View Point and trek to the Meanam Hill Top. But these wishes remained unfulfilled as we had limited time in hand and somehow this was a good reason that could bring us back to Ravangla sometime in the future. Before leaving we had a stroll around the area and that paid off very well as we could see many beautiful and colorful birds in the trees besides the road. Even though I do not know all of their names, I could recognize a few such as the Green-backed Tit, Verditer flycatcher and Blue-fronted Redstart etc. I wanted to stay in that place forever to breathe the fresh air, to wake up to the view of Kanchenjunga, to sip a hot cup of coffee in the cold morning and to watch the numerous stars at night. At that very moment my heart wanted to break free from all the responsibilities and settle down in this land of dreams. But someone inside me said, "My friend, one day your dream would come true, but not yet, not yet....." .
Ravangla is a picturesque little town nestled in the Hills of South Sikkim and is popular among tourists for it's breathtaking landscapes and pleasant weather. This is also a great place for bird watching and nature photography.