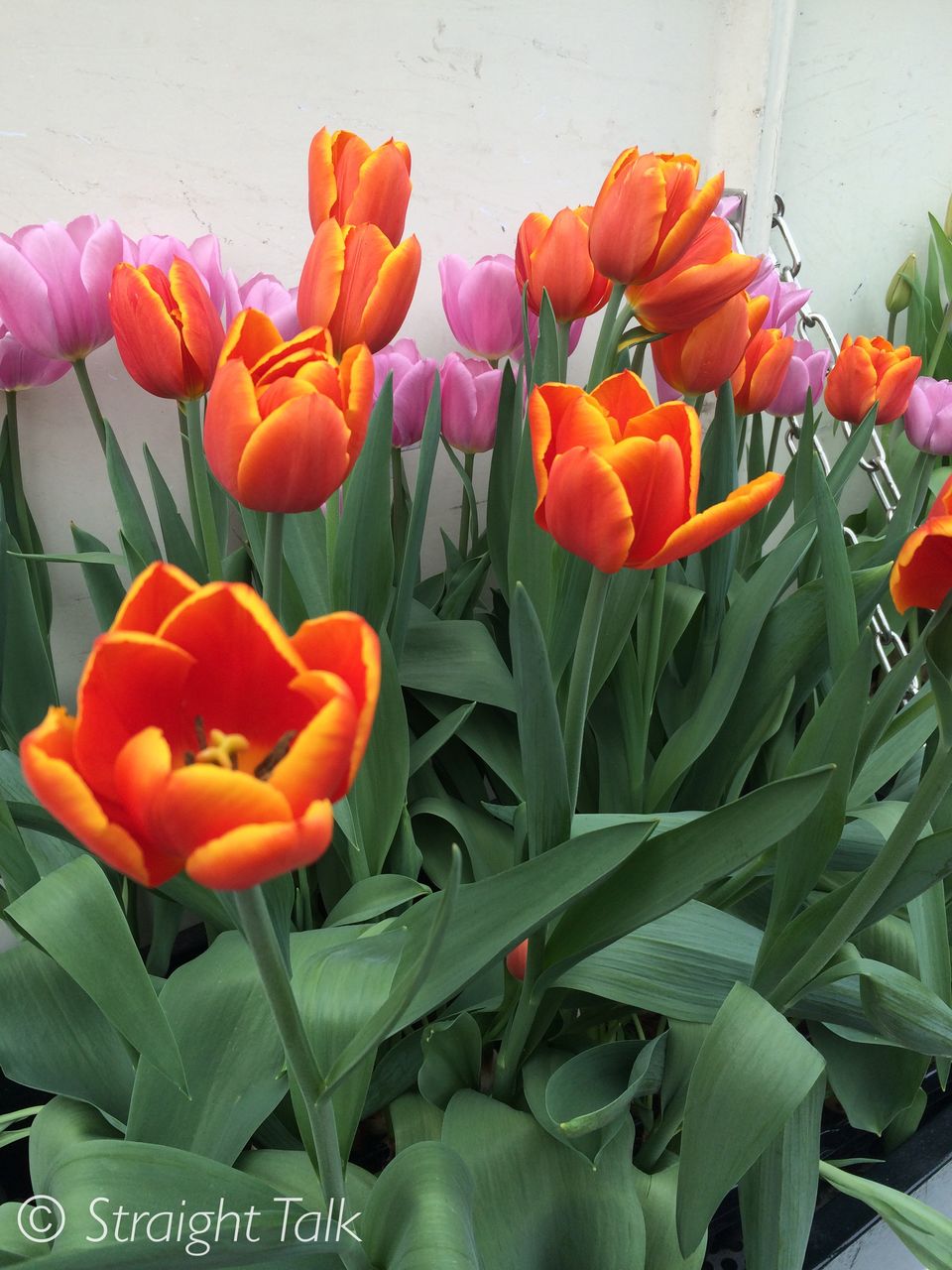 "Whatt? 3 days? That's too less for Europe!"
"This is like a trip to Lonavla.."
"Are you sure you don't want to extend the trip?"
This pretty much sums up the reactions I got from everyone who knew I was travelling from Mumbai to Amsterdam for just 3 days. But believe me 3 days (excluding the travel time) is enough to cover this cute small city. And also this was going to be my first trip to Europe ever.. I didn't care how long or short it is. All that mattered is that I am finally making a vacation to my dream destination. And while Amsterdam may not be the best or the most scenic town to kick off one's European journey it is easily reachable (read non stop flight from Jet Airways), easily accessible (by just walking or tram-ming) and to all those who are money-wise just like me the 3 day trip will not cost you more than what you would spend in Dubai if you choose a budget stay.
So here goes how I spent my 3 days in Amsterdam:
Travel Date - May first week. The weather was a little cloudy, breezy and definitely cold for a person coming from Mumbai (average temperature in the day 12 degrees and dropped to around 6 in the nights). the good part though was that the sunset was at 9:30 everyday which allowed us to enjoy daylight for long.
Air Travel - Non stop flight from Jet Airways - Mumbai to Amsterdam, 9 hours of travel
Visa - Schengen Visa applicable for all Indians. All details here.
Hotel - The Times Hotel - A cute boutique hotel (most of the hotels are like this) which had canal facing rooms and big windows that made our tiny room look bigger and brighter with all the sunshine. All the sun light also helped us in getting up early to make the most of the day.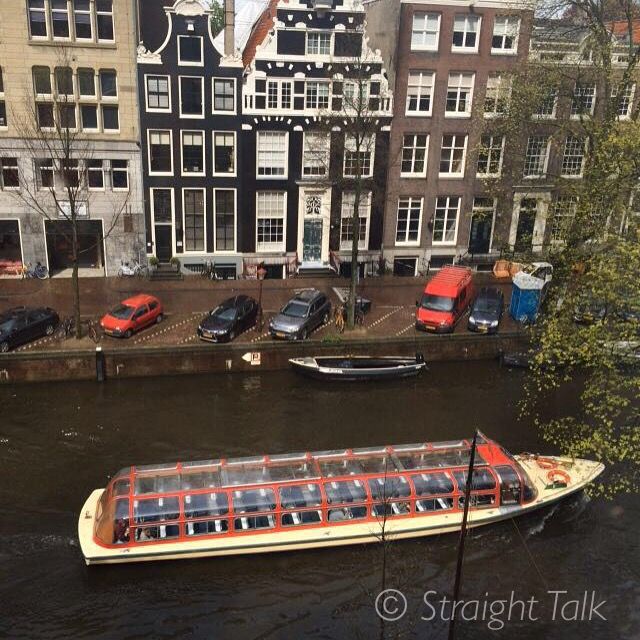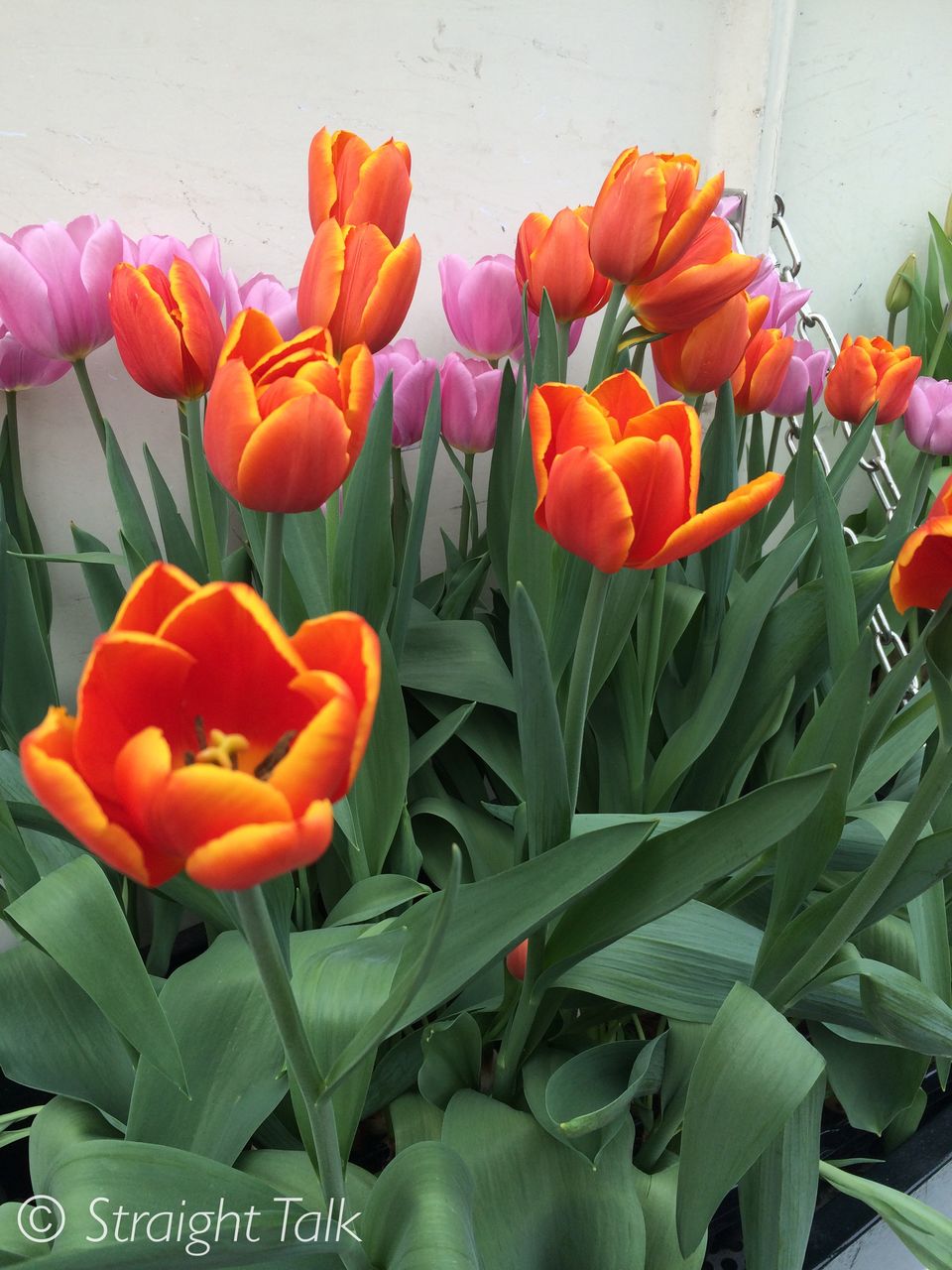 This is located in one of the residential, more peaceful and non touristy area of the city Herengracht. (all the streets that have the canal bridge are called gracht). And hence, was a litttle expensive. But if you like me are keen on the view then this was pretty worth it. The free wifi worked well and helped us with our free whatsapp calls to our families to give them our daily updates. Breakfast was not a part of our package, so will not be able to comment on how good or bad it was.
Landed in the morning, the train station is right outside the airport. Collected the 3 day Amsterdam pass for EUR 25 that allowed unlimited rides within the city through trains, trams, buses and ferries. I then took a train ride from the Airport station to Central Station and then a taxi ride from there to the hotel ( on the instructions of my hotel staff). It sounds smooth but it wasn't the first time. Had to ask a few people at the airport for guidance. But the Dutch unlike some of their snooty neighbours are very friendly and sweet.
Post check in in hotel took a short two hour nap to catch up with sleep till my friend arrived from London. Once she did we went out to grab a quick lunch and explore the area outside and cover our days agenda. Our first meal in the city was at The Pancake Bakery. We ordered savoury and sweet pancakes and finished them in no time.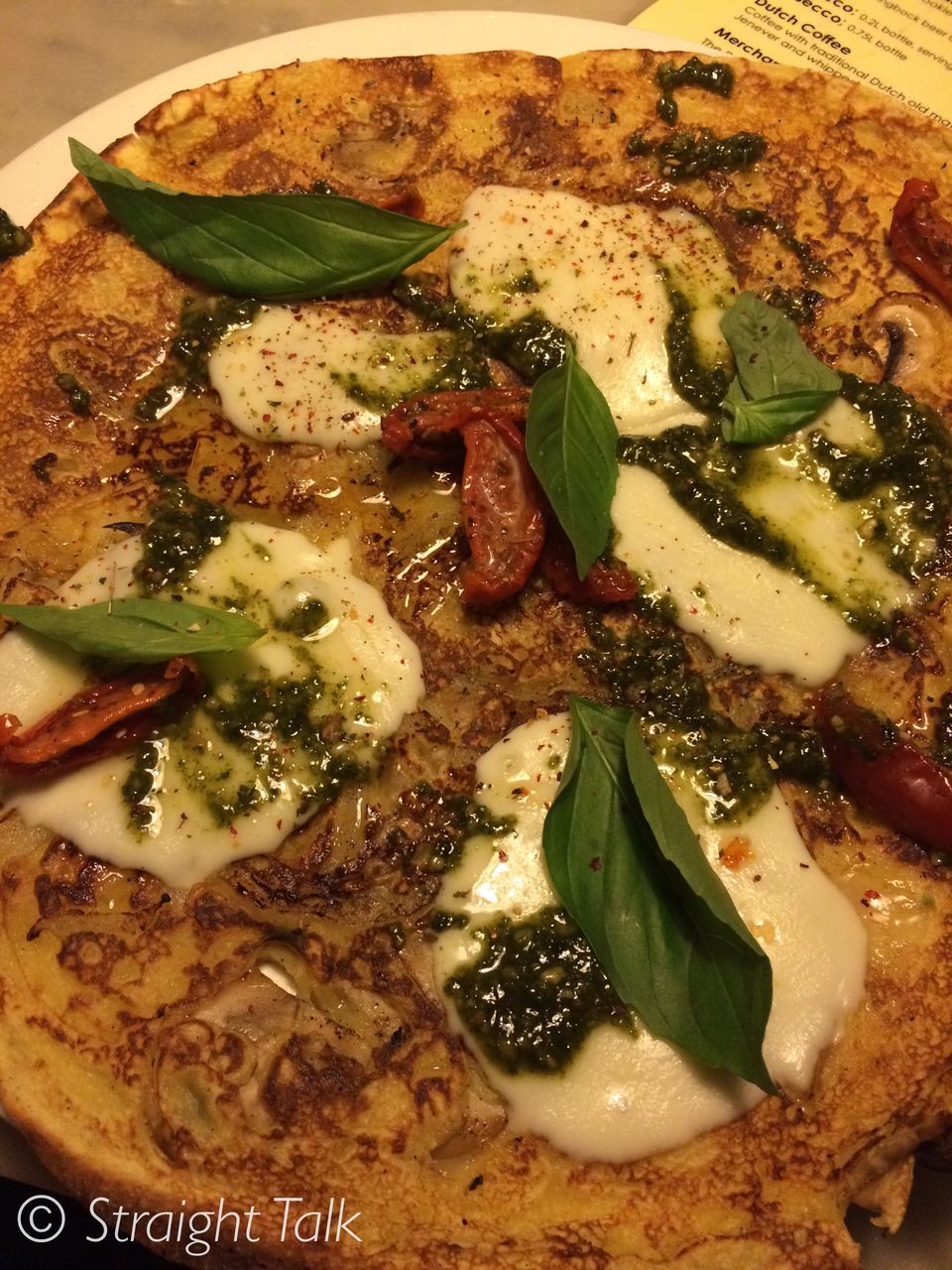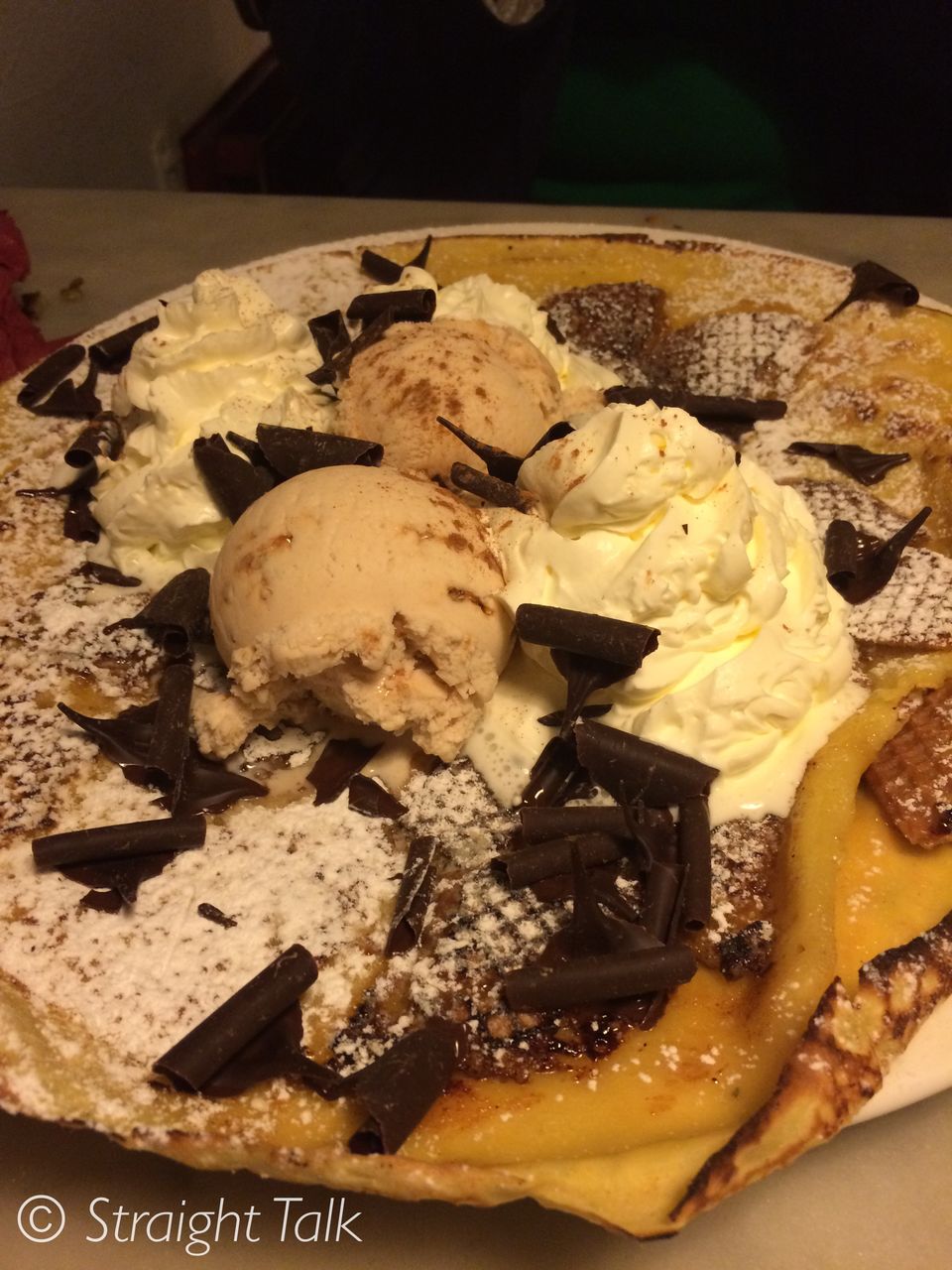 Post which we took our first tram ride and landed at - the tourist hub. We walked to the Museum of Bags and purses (forgot to mention but Amsterdam we felt could be easily called the city of museums. They have museums for everything and anything. It would be safe to say they have a museum every 5 blocks). But it was shut. Most of the museums shut by 5 and have long queues. So do try to cover them in the morning.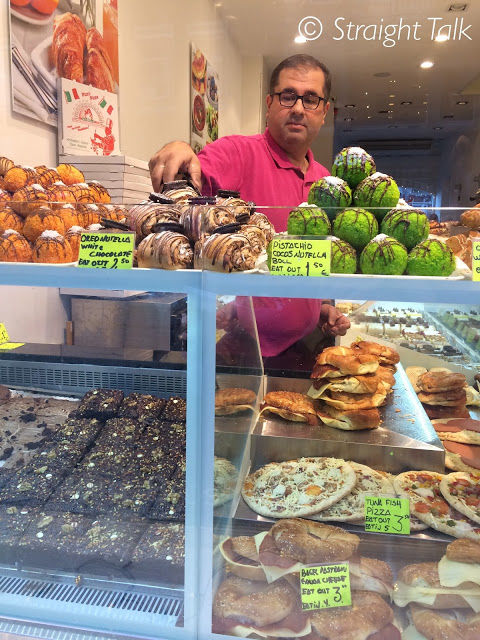 Since I was catching up with my friend after long ( she stays n London post marriage) we thought of stopping by a pub. We had two glasses of red wine each ( to battle the weather). Damages for 4 wines - EUR 15 which is cheaper even by Indian standards. We then decided to visit the world famous Red light district. Turns out it was walking distance from Rembrandt at Dam Sqaure. But not before stopping at these attractive shops for some cheese and treats. Bought the gouda truffle cheese that is made there locally.
The Red Light district is just like what they show in the movies however not sleazy. The whole street was lit up with red and other colourful lights with women dressed in their sexiest best standing like mannequins on display while people window shop and stare. We also went for one of the shows for the experience of it. The show basically has multiple mini shows. We saw around 3-4 and then got bored. it runs through the night and EUR 40 once you walk in you can stay there till 3 am. For those interested there is also a Museum of Sex and a Museum of prostitution ( see I wasn't exaggerating about the "city of museums" bit after all!) to know how it all started.
Once the stroll through the district got over we headed for dinner back to Rembrandt square. We found a small place that sold v egetarian falafels (EUR 5 onwards). pretty yummy and filling and decided to end the long day we had.
Will put up more on day 2 & 3 soon.