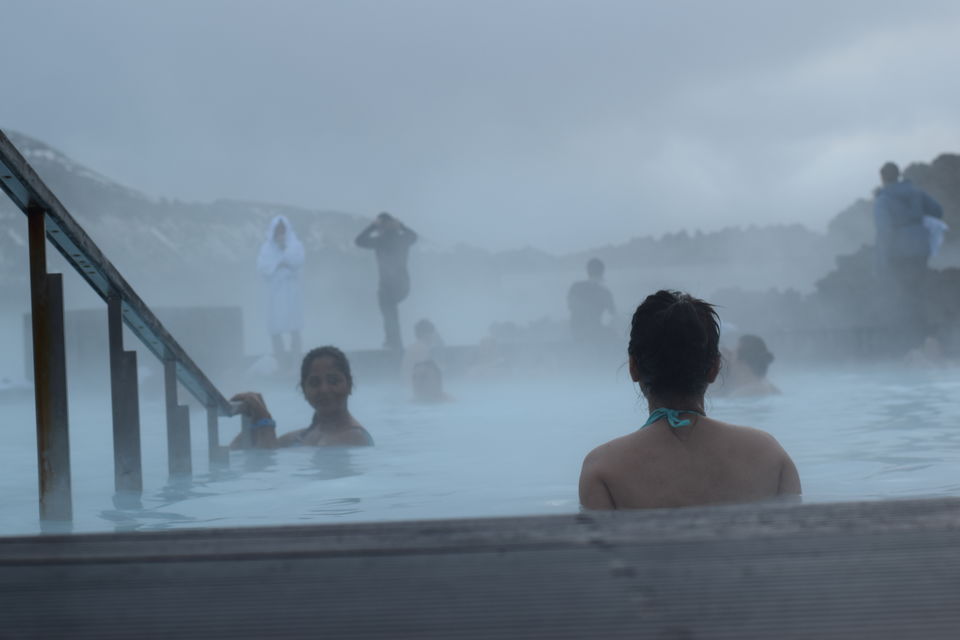 Iceland is a beauty !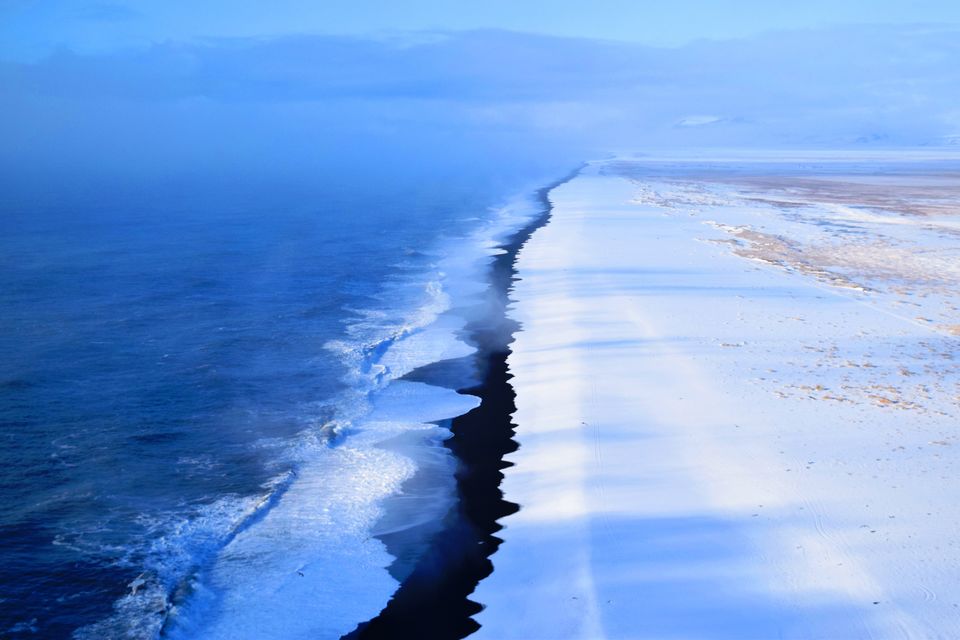 Having seen the gorgeous pictures of Iceland landscape and posts of jaw-dropping northern lights on social media, it was always on my wishlist. I am sure that many of you also want to experience the blue lagoon, glaciers, ice caves,mighty falls, GOT spots and much more that this nordic country has to offer, but you restrain yourself because you have read and heard that Iceland is costly.
Even I was under the impression that Iceland is one of the most expensive countries, where consumer prices are on average 66 percent higher than in Europe. But to my surprise, total cost of our 8 days trip ( including 2 days in Amsterdam) came out to be approx INR 1.45 lakhs, which I think is not much compared to 8 days trip elsewhere in Europe.
We were a group of 5 people, which I think is an ideal group (find out later).
Flight Tickets: INR 57,000 (Del-Ams-Reyk-Ams-Del)
Unfortunately, there is no direct flight connecting India and Iceland (recently started wow air was also discontinued). You will have to take flights which will have a stopover in Europe. We preferred to stop for 2 days in Amsterdam and then fly from there to Keflavik-Reykjavik which is 3hrs away. This saved us from a 20hr long flight besides letting us get stoned in Amsterdam.
VISA: INR 7,000
Apply for Schengen Tourist Visa. Iceland doesn't have an Embassy in India . So, you have to apply at VFS or Denmark Emabassy and your queries are answered by Denmark Embassy. They generally give 30days visa.
Car Rental: INR 18,000 (INR 3,600 per person)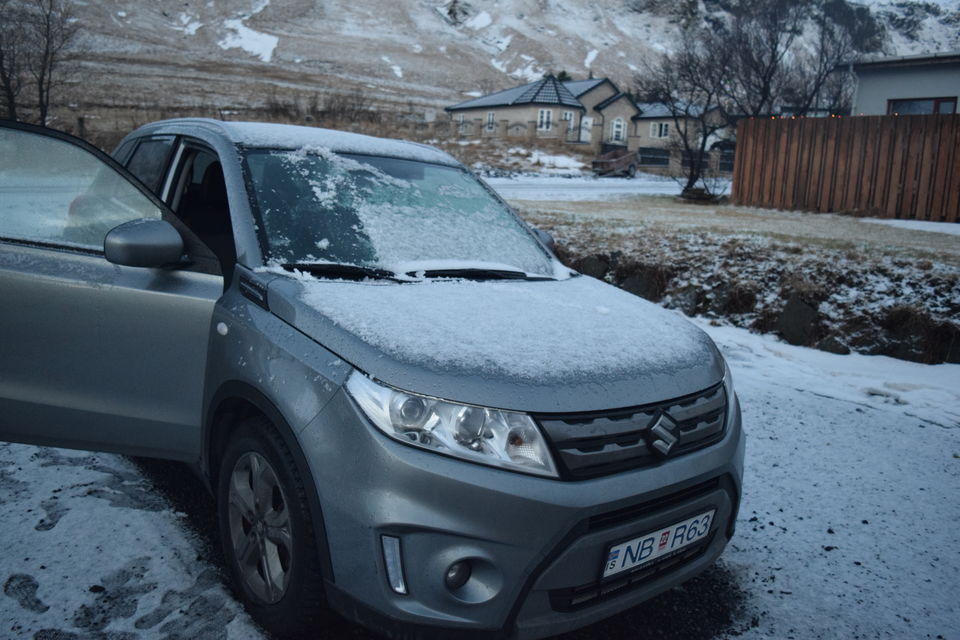 It is wise to have a comfortable and equipped car, especially if travelling in winters. We opted for a Suzuki Vitara 4x4 Automatic transmission car with studded tyres and preloaded GPS. It seats 5 people comfortably and accomodates 2-3 big luggage. We had the lowest possible insurance though the company tried to scare us into gold insurance package, because you have to be careful while driving anyways.
Petrol: INR 12,000 (INR 2,400 per person)
You can pay for petrol by card only and that too for fixed amount (1000ISK,3000ISK...) not by litres. Even if you swipe your card for 10000ISK petrol and you petrol tank is full at 5000 ISK, you will be charged for 5000 ISK only.
Hotels and Airbnb: INR 50,000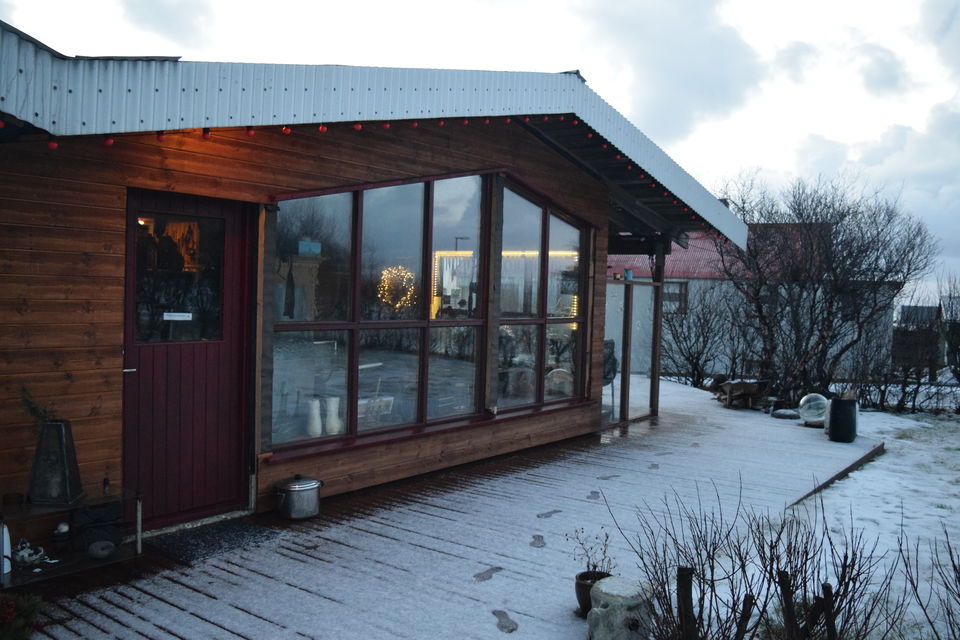 They have the most beautiful houses and that too in the lap of nature. AirBnb houses have big kitchens, private rooms, and living rooms which is the party area for the group. A few remote places don't have airbnbs and you have to book hotels but they are no less beautiful. A big problem with hotels is that you can't cook there. We stayed in a hostel also for 1 day.
Blue Lagoon: INR 7,000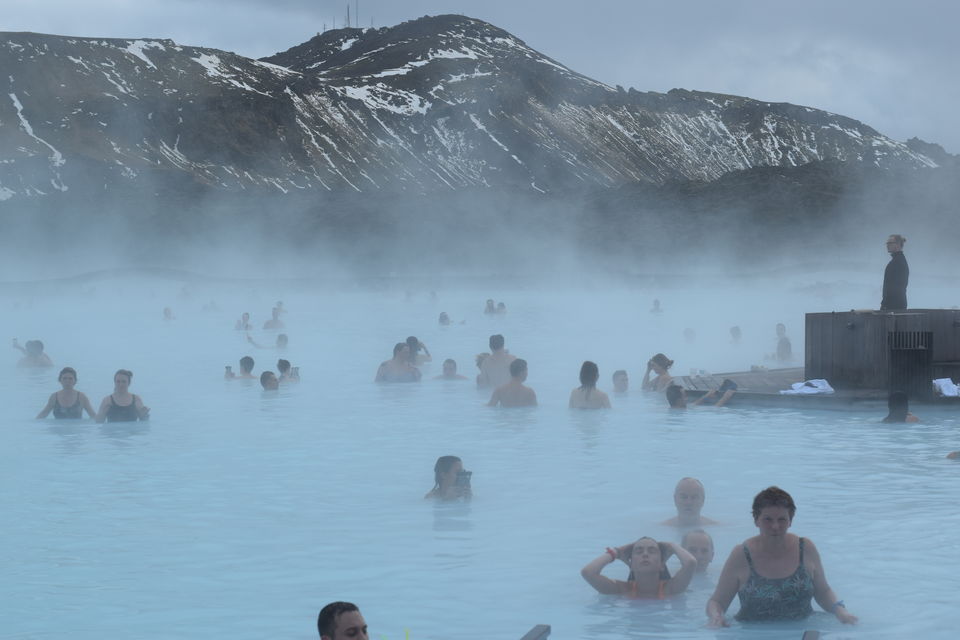 It is must in the to-do list. We booked the minimum package and it included one complimentary drink and mud face mask.
Glacier Walk & Ice Cave: INR 10,000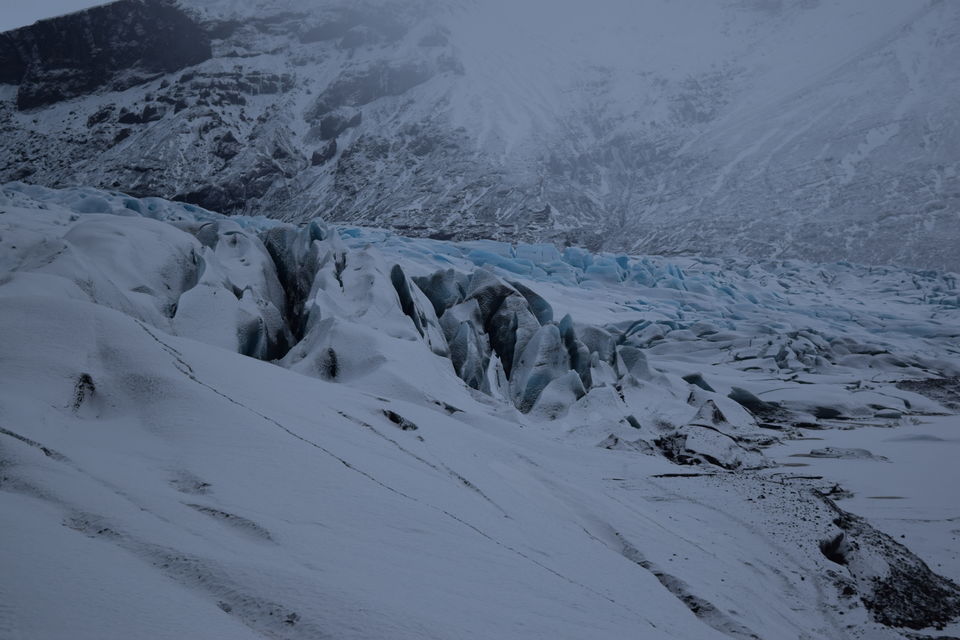 You have to travel in winters to have this amazing experience. You are charged 1000ISK extra for shoes and crampons.
Sim Card and Recharge: INR 2,000
We got the Nova Sim which gave 1GB data for INR1000 and we needed less than 2GB for the whole trip.
Grocery and Wine: INR 3,000
Eating out in Iceland is damn expensive. We carried not only biscuits and noodles and dry fruits, but we had rice and spices from India. All we bought from there was chicken and eggs.
Meals: INR 5,000
You should try local food as well and some days you may not want to cook.
The Sum of expenses come around INR 1,45,000. Well, you can save a bit more but I think this much should be spent for a satisfactory trip. Having a group of 5 saves you money on car, food and stay. Because flights and hotels were booked before hand, we had to carry around 1000 Euros (700 Euros in currency card and 300 as cash). We saved some money for shopping as well.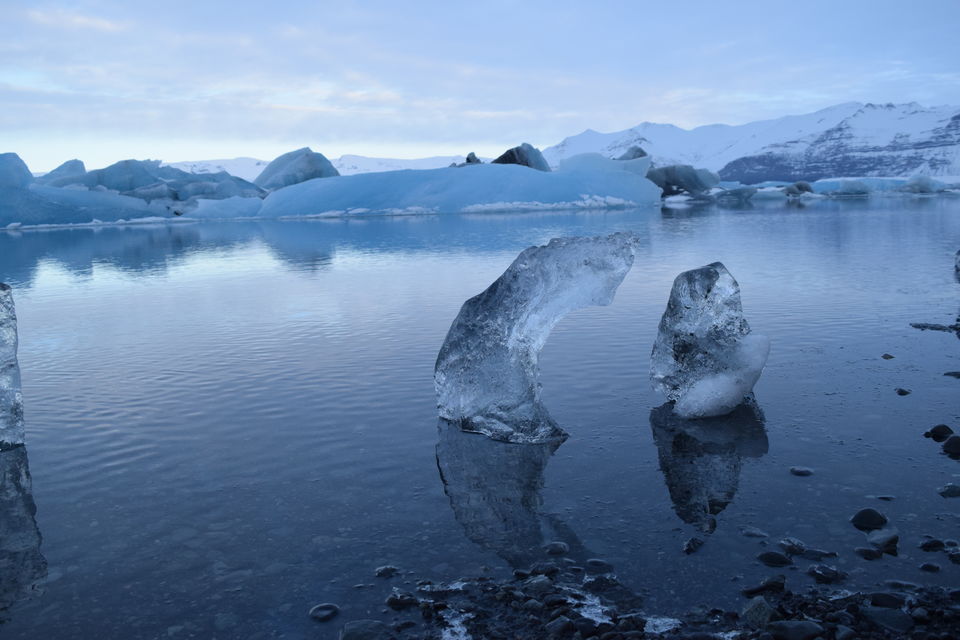 So folks, plan your trip to Iceland today and have the time of a lifetime.
Frequent searches leading to this page:-
Iceland trip from India, Iceland tour package price from India, iceland northern lights tour from india, iceland and greenland tours from india, norway and iceland tour packages from india, iceland trip cost, cheap iceland tour packages, iceland tourism board in india