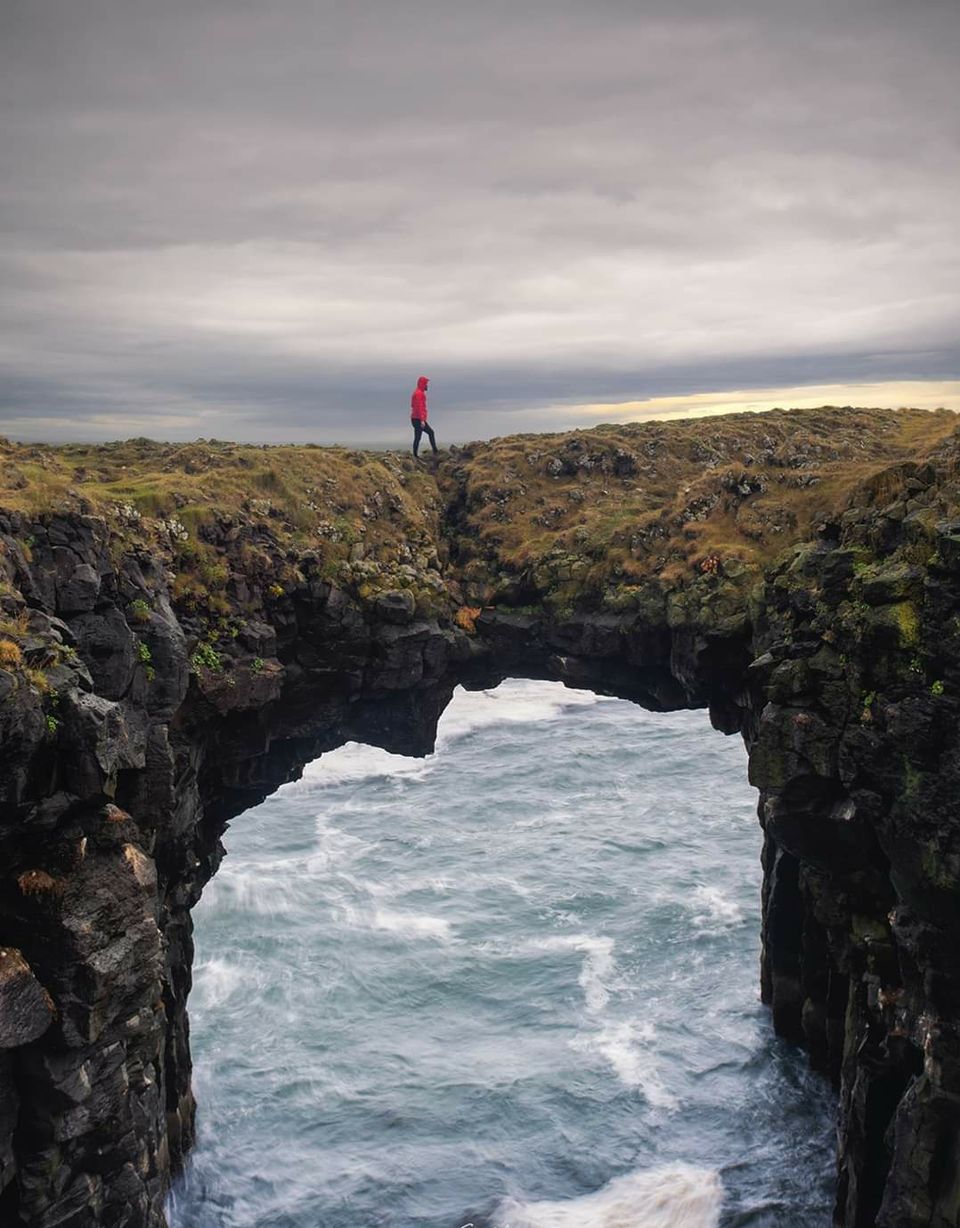 This blog has been issued in "Public Interest" Or Should I say "Aapki seva may Janhit may Jaari hai". After I posted my last blog on our Iceland trip, I have received at least 30-40 messages asking for itinerary and the cost of the trip. I have sent the itinerary (with cost) to most of them and If you haven't received the itinerary yet, this blog will give you much more details. I can tell you that Iceland is not expensive at all if you plan it properly. I want to give you all tricks and tips on how to manage your trip under 1.5 lakhs and see your dream come true of watching Northern lights dance in all its glory.
There are 7 key elements in which I have distributed the cost for easy reference. However, if you have any questions you can send me a message on my Instagram handle @the_tripster. But before I start giving you any more details let me show you what you can see when you visit the most magnificent place on earth - ICELAND
We always had a dream to see the northern lights and this is how it came true. Our jaw dropped, eyes wider then ever before and we were in awwww;
1) Visa: There are 2 visas that you need to apply if you are traveling to Iceland via UK. The first visa that you need to apply is at Denmark embassy as Iceland is represented by Denmark in most of the countries. The cost for Denmark visa per person is approximately 4,935 INR and for calculation purpose lets round it to 5,000 INR. The next visa that you need to apply is transit visa for UK and the approximate cost is 3,300. So the total cost for Visa would be around 8,500 INR. Please note that I applied for my visas from Johannesburg and the cost in India (or in any other part of the world) may differ slightly.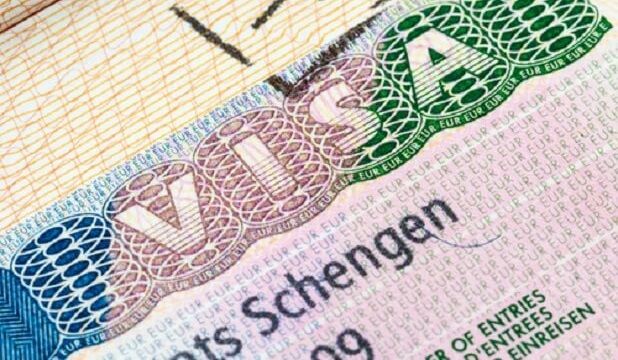 2) Tickets: This is the key element of your entire budgeting. The tickets can cost you anywhere between 60,000 - 1,00,000 INR depending on when you book, how much time you have for traveling, which airline you want to travel with, etc. If you book your ticket for next winters from now it will cost you 75,000 INR if you are ok to change flights and it will cost you 95,000 INR if you want the fastest flight. Below is the screen shot for your reference. If you keep on checking frequently you might get it for cheaper as well. Make sure you use incognito mode :)
3) Accommodation: Usually when we travel we prefer to stay in hostels so that we can meet new people. However, hotels in Iceland are not expensive either. We opted to have a mix of both on our trip to Iceland. For easy reference here are the list of hostels/hotels that we stayed in along with the cost for each. The Total cost for accommodation came to 18,000 INR and here is the breakup of the cost;
- Reykjavik - Hlemmur Square (2661 INR)
- Grundarfjordur - Grundarfjordur Hostel (3000 INR)
- Akureyri - Akureyri Backpackers (2000 INR)
- Egilsstaoir - Birta Guesthouse (1900 INR)
- Hofn - Hofn Hostel (2200 INR)
- Vik - The Barn (2300 INR)
- Seljalandsfoss - Hellisholar Cottages (2400 INR)
- Reykjavik - MELAS 9 GUESTHOUSE (1600 INR)
We believe if you book in advance you can still get better options which will help you to save money and the accommodation can be managed in 15,000 INR. However, It also depends for how many days you are traveling.
4) Car/Traveling (with Car Insurance): This is another key element when you opt to travel in Iceland on your own. It is very very very important to have a good car when you are going on a road trip to Iceland (especially during winters) as some of the spots cannot be explored if you opt to travel in a hatchback or sedan. SUV is the most recommended option. When you rent a car, please keep in mind you also need to buy insurance which at times is more expensive than the rent. We paid 13,856 INR for the rent and 19,935 INR for the insurance. There are 2 options that you can choose from - a) Deposit of approximately 1,600 EUROS (1,12,000 INR) which you need to give the car rental company and if nothing goes wrong you you can the entire deposit back. However, if anything goes wrong, the rental company will seize the entire deposit and you will loose out on a huge chunk of money. b) Fully covered insurance which comes to 19,935 INR. No matter how you return the car you will loose out on this amount. We believe this is much safer option to go for as the weather in Iceland is unpredictable and the hail storm is very frequent. You can book your car via Booking.com and you can go with Procar rental company which is what we opted for. The staff was really helpful and they gave us a free upgrade - From manual to Automatic :). So if you are traveling in a group of 5 the traveling cost comes down to approximately 6,700 INR and if there are 2 only of you then the per person cost comes to 17,000 INR approx.
5) Food & Petrol: You need food and petrol to keep yours and the cars engine running. Please keep in mind that food and petrol in Iceland is EXPENSIVE. Just to give you a context - A 8 inch pizza at a local cafe will cost you a minimum of 1,700 INR and a full tank will cost you around 5,000 INR. Well you cannot do anything about petrol but there are ways you can save money on Food. You can either carry home made food to save money or you can also make your own food by purchasing the required groceries from a retail store. The total amount that we paid for food & petrol was 20,ooo INR per person. And as it is said, More the merrier - if you are traveling in group of 5, the cost for petrol comes down drastically.
6) Travel Insurance: In order to apply for visa you will also need to apply for travel visa and the cost for travel visa is not much. There are multiple options that you can choose from and it won't cost you more than 1,000 INR per person. Although the cost is not much but it is mandatory and hence I had listed it here.
7) Experiences (Blue Lagoon): One thing that you need to have in your itinerary is a visit to Blue Lagoon and there can't be any better way to finish your trip. The entry fee to blue lagoon is approximately 7,500 INR and I can tell you that you will not forget this experience and it will be totally worth it.
So here is a quick summary for all the expenses (in INR) per person;
Visa (8, 500) + Tickets (75,000) + Accommodation (18,000) + Car Rental (17,000) + Food & Petrol (20,000) + Experiences (7,500 INR) + Miscellaneous expense (5,000 INR) = 1,50,000/- INR per person.
In my next blog I will give you day by day details of which places to visit which will help you to plan your trip with ease. There are more stories that we will be uploading from our next trip and 2020 is all about our African Adventure. We are going to explore the beautiful continent of Africa and share our experiences with you. So please follow us on Instagram/Facebook/YouTube/Twitter as we want you guys to be part of our experience.
Will be uploading my next blogs in a few days time, till then keep traveling and keep exploring like the tripster!